Looking for cute summer tops for women? Check this post for what cute summer tops you should have this summer to level up your looks!
Every summer, it seems that you need to prepare a lot of clothes to cope with the hot weather and create colorful looks. But which items are the most necessary, the most popular, and the most functional at the same time?
Which tops can be purchased to create a summer capsule wardrobe, and how many cute outfits can be created with a limited budget?
Today, we will talk about the four styles of summer tops that are essential this summer, and how to match them to get the most popular and fashionable outfits.
So scroll down to check the cute summer tops for women and don't forget to pin the ideas you like.
Cute Summer Tops For Women
1. French Style Tops And Blouses
Romantic, lazy, and feminine French style top is the trend indicator of the past two years, and this summer, if you want to wear a romantic and sexy style, you can realize your dream with a French top.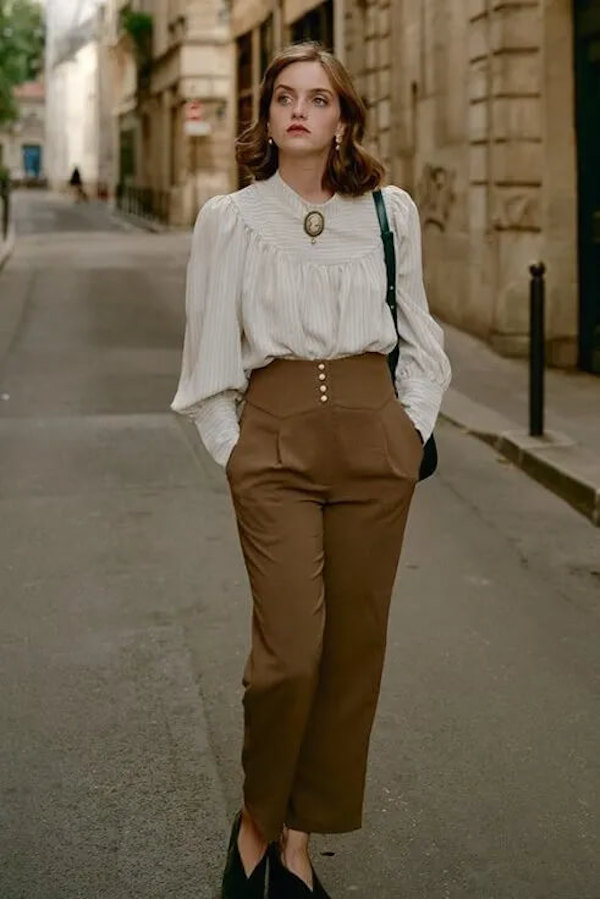 via WeHeartIt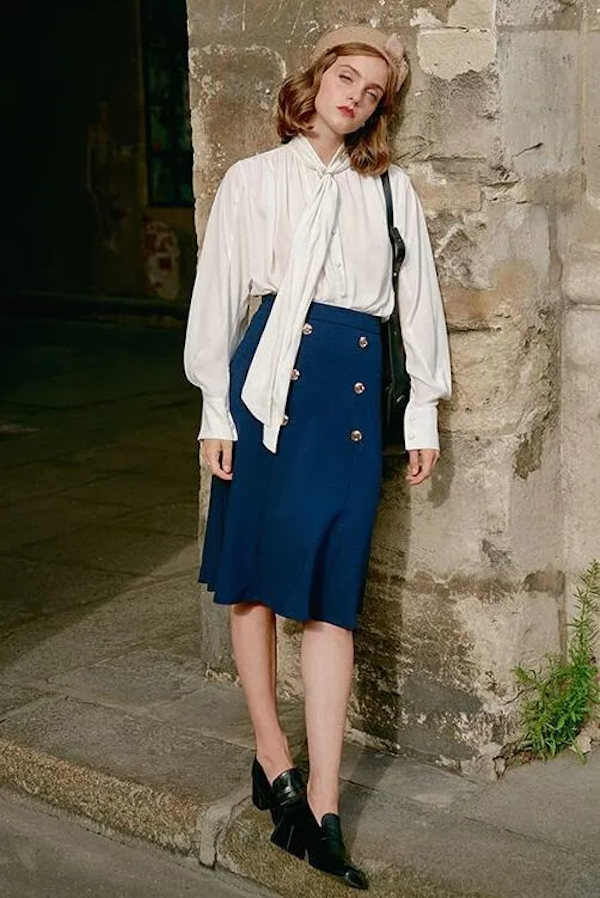 Compared with regular T-shirts and shirts, this French-style top with fashionable elements such as ruffles, puff sleeves, and hollow laces will undoubtedly show a more romantic style. It is a little more elegant and a sexy balance.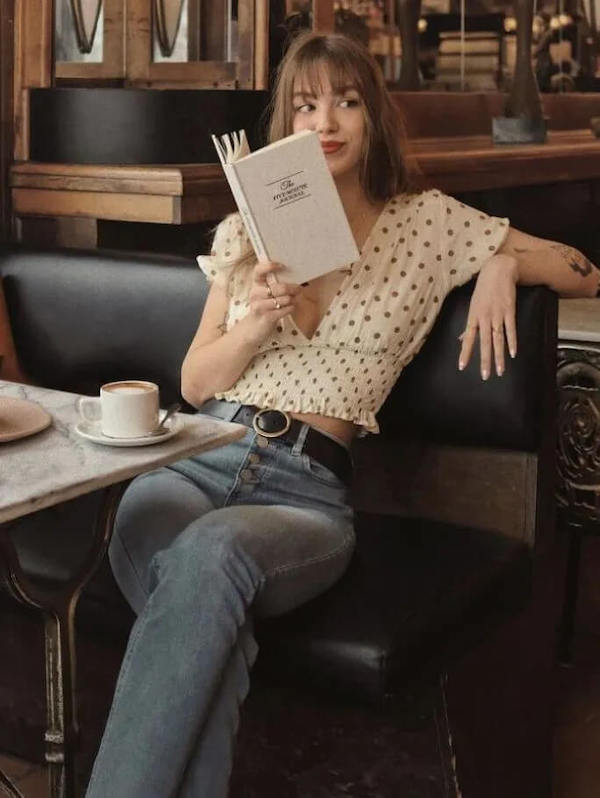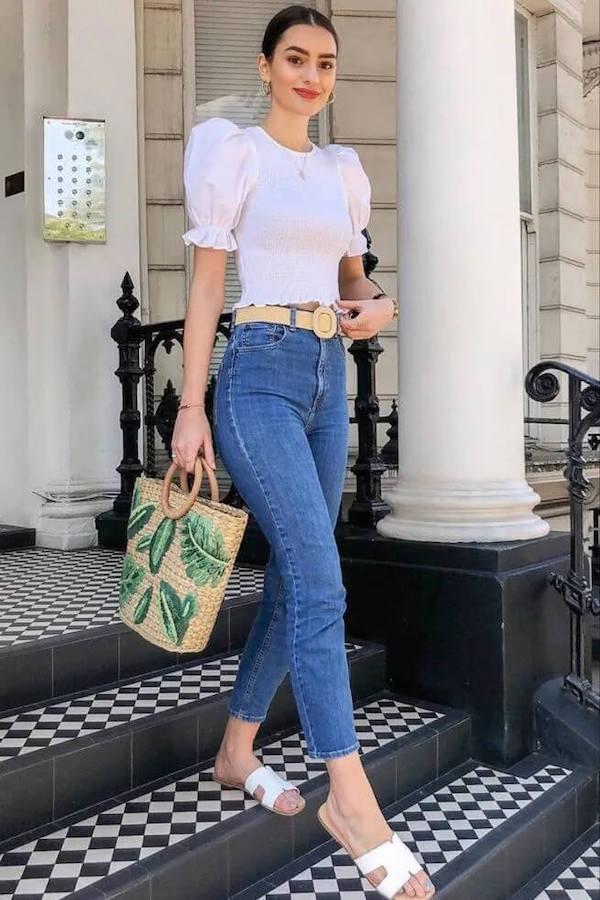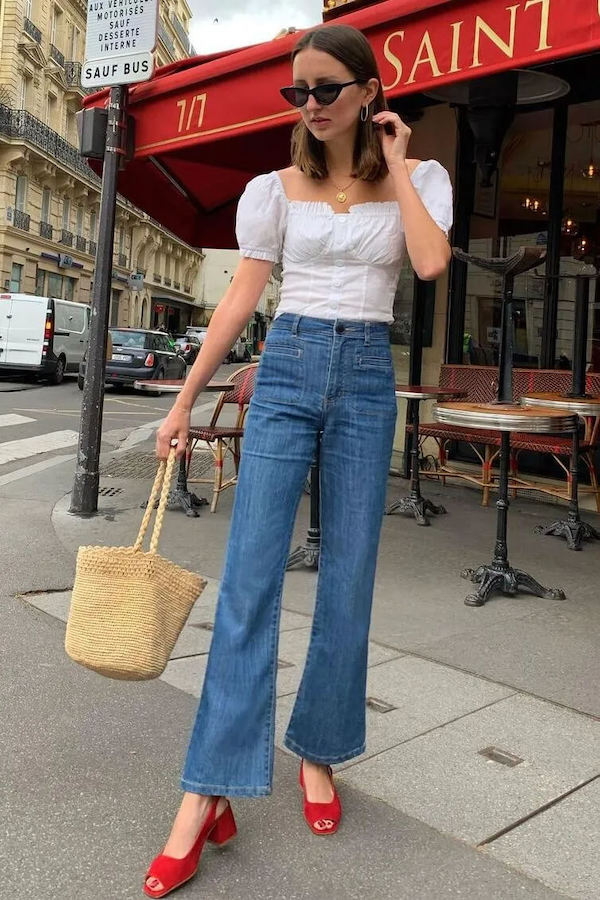 No need to deliberately styling. You can stand out from the crowd.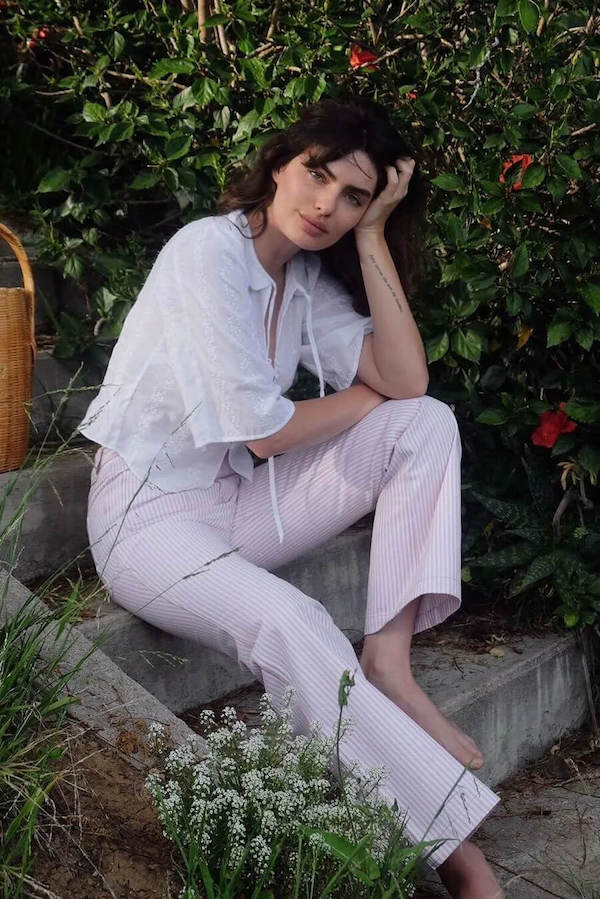 via Pinterest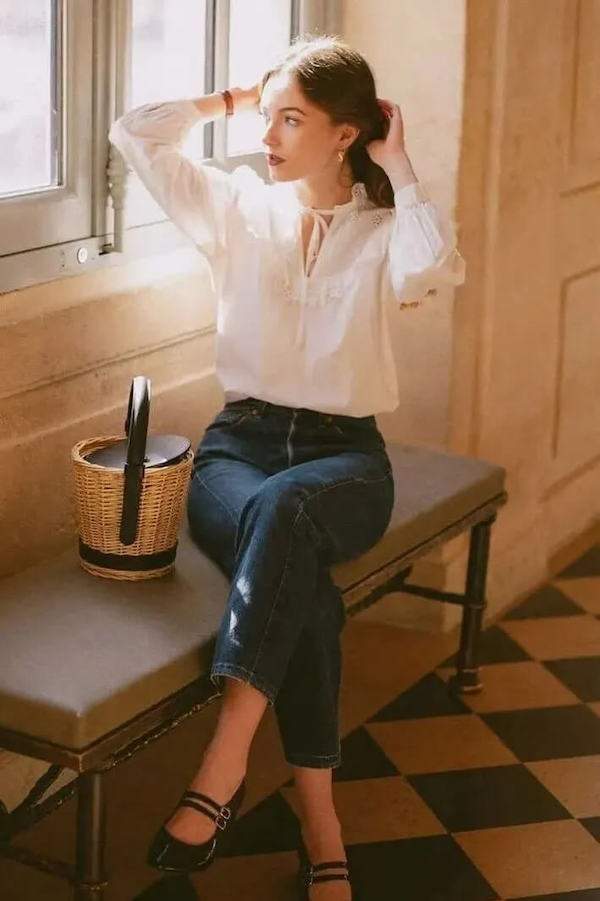 via Pinterest
Puff sleeve tops called "milkmaid tops" can be trendy items in the past two years. Not only are they full of fashionable appeal in appearance, but The design of puff sleeves can also cleverly modify your arms, and the slimming effect should not be underestimated.
via Pinterest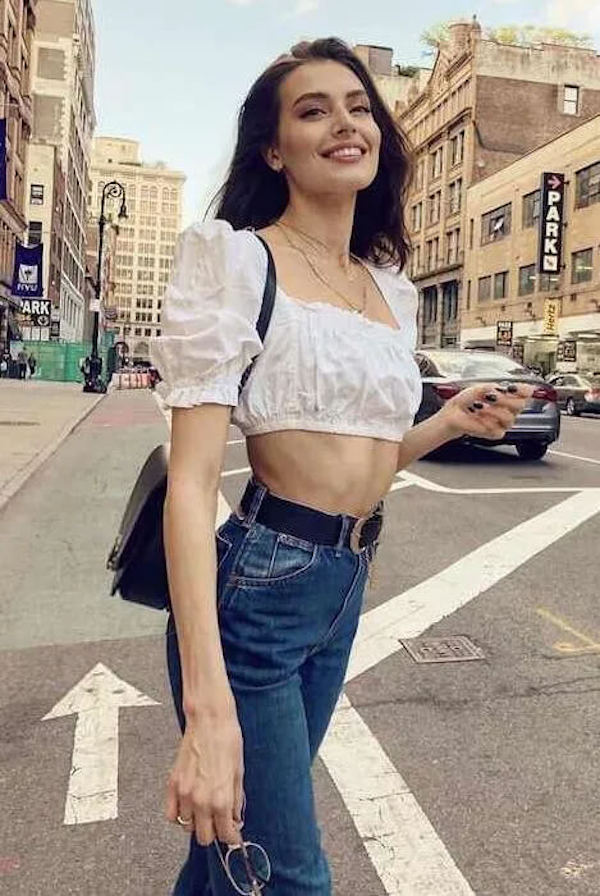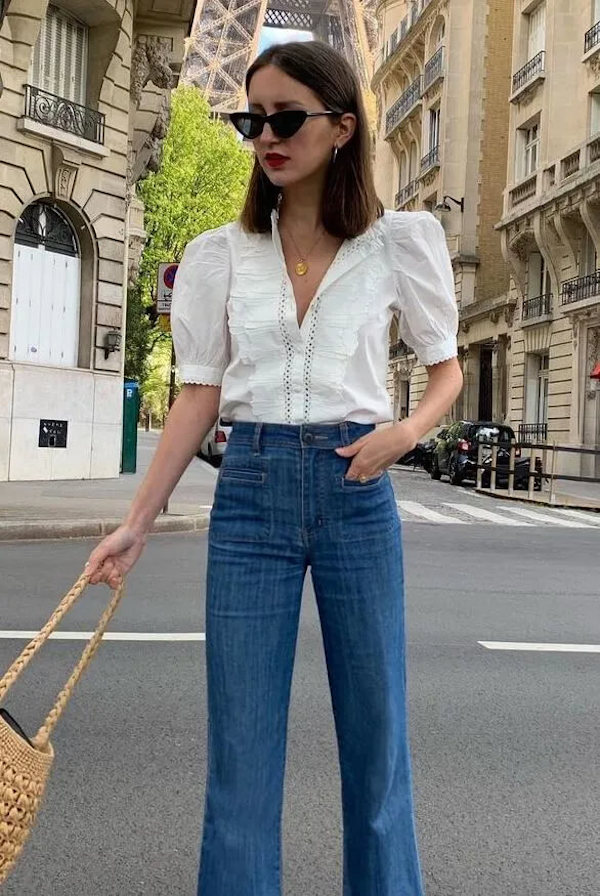 And this French blouse with floral elements can also perfectly present a pure and fashionable atmosphere.
There is a romantic and cozy summer feeling in a variety of styles.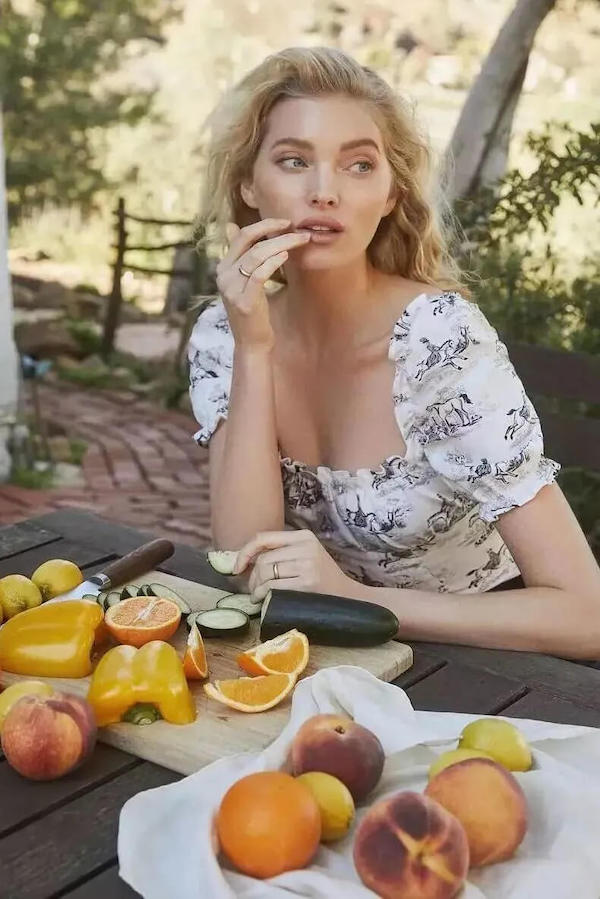 via Pinterest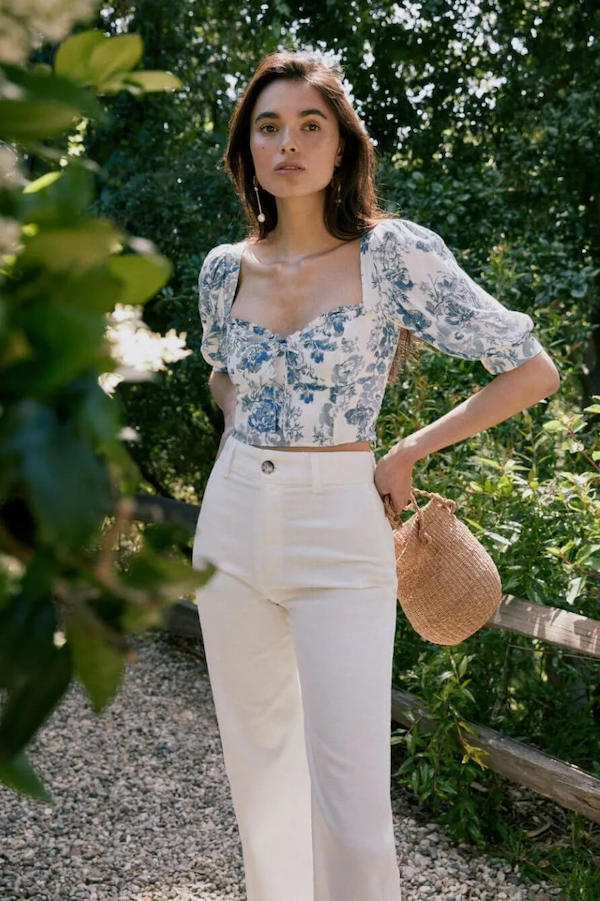 Because the French style top itself is already very feminine, fashionable people often prefer to use unisex pants to pair it.
via Pinterest
For example, jeans are the best partner of French-style tops. They can perfectly balance the sweetness and femininity of French tops, making your outfits chic.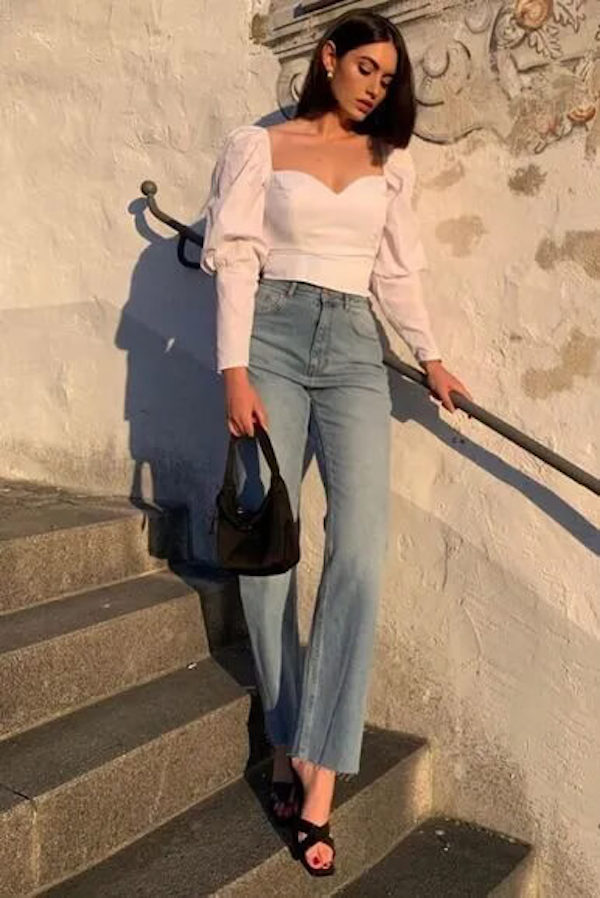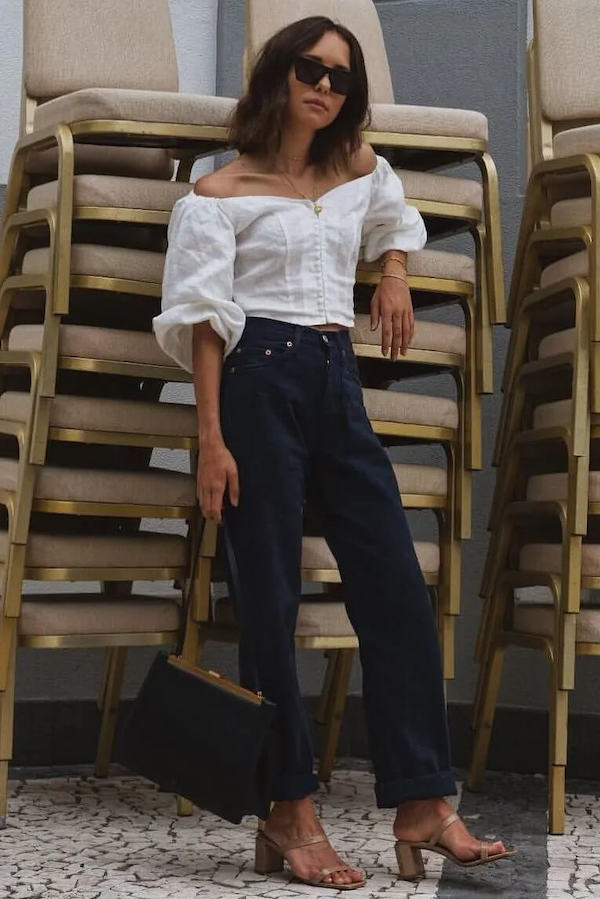 via Pinterest
French-style tops and wide-leg pants such as cargo pants can also create a very stunning fashion spark.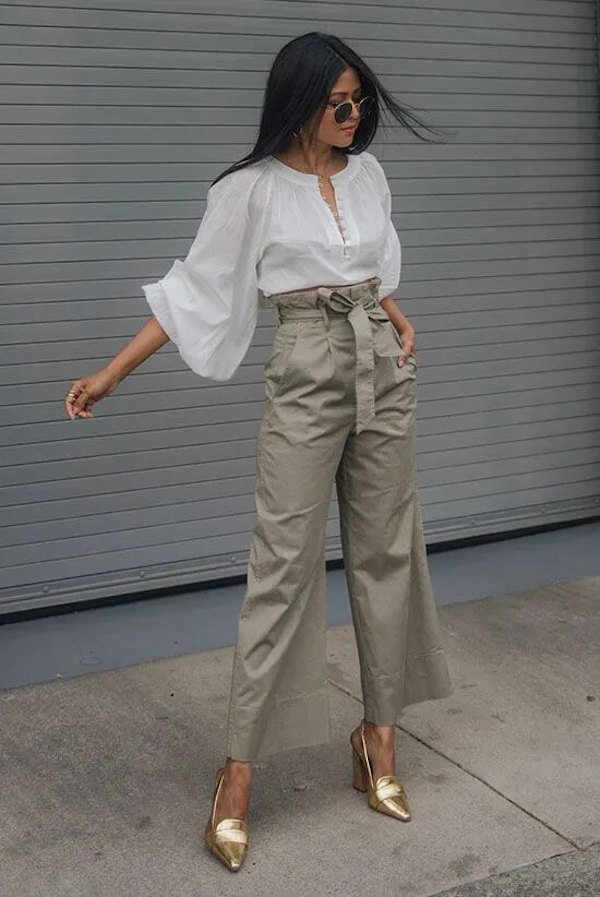 via Pinterest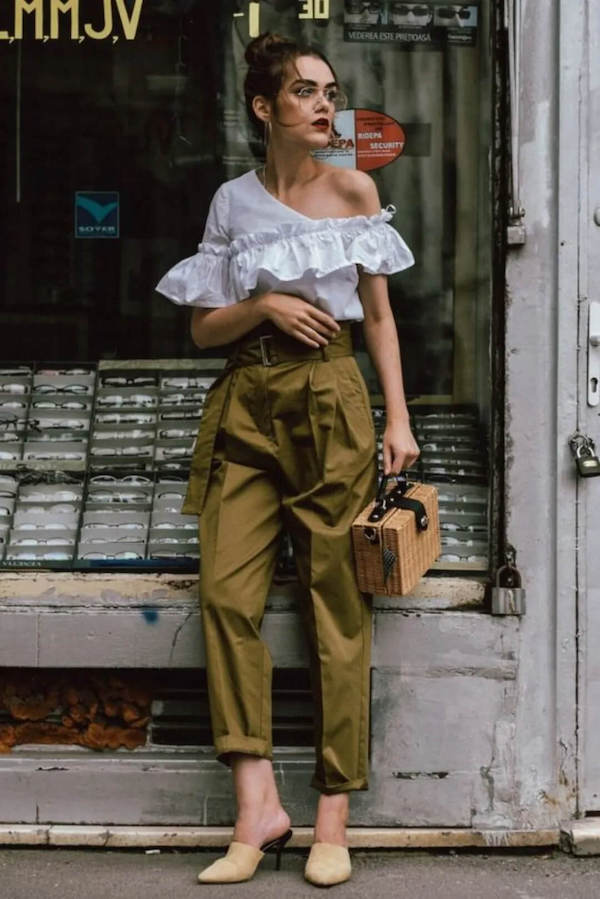 Tops We Love:
2. Summer Crop Tops
The crop top is the staple to create a stunning look this summer.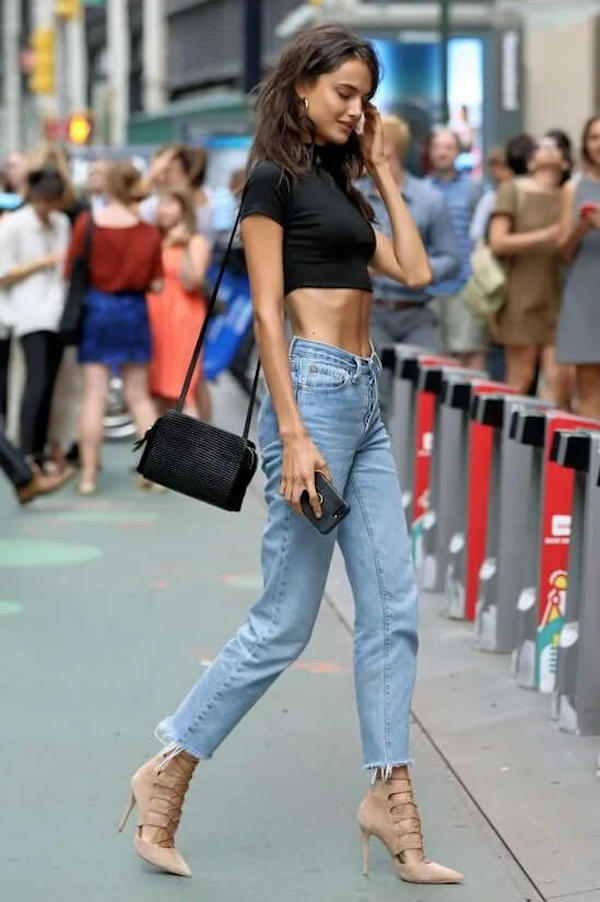 via Pinterest
As long as the top design is short, you can easily break the boringness of the summer routine looks, and the fashion level can immediately soar.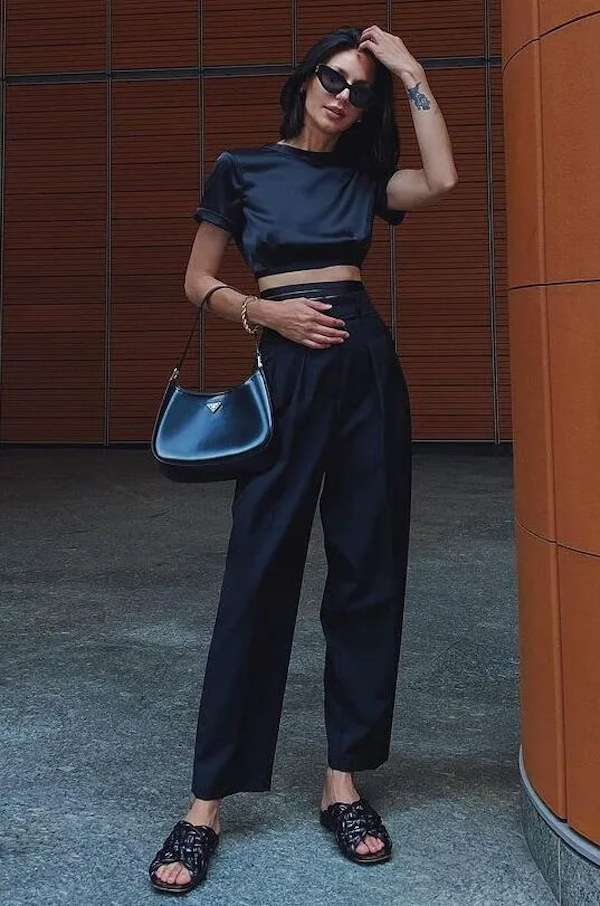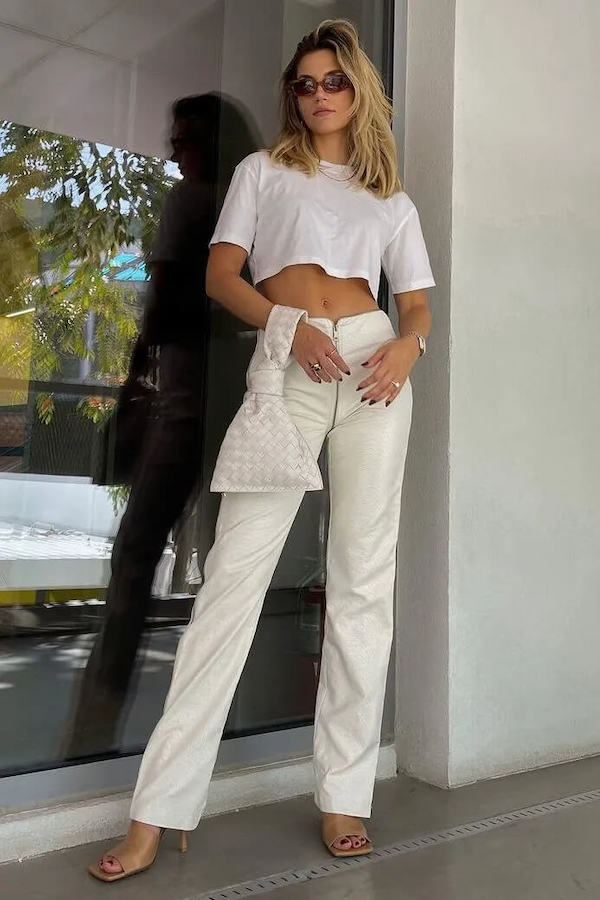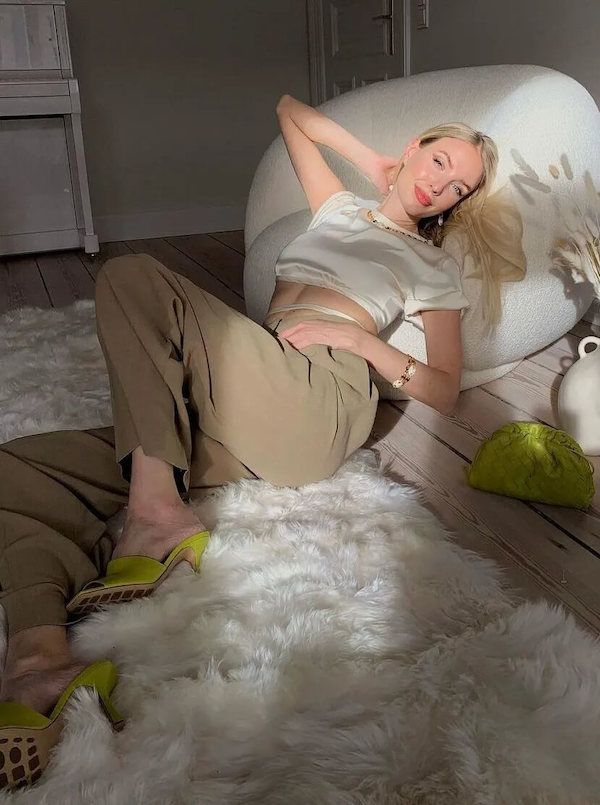 It's easy to show off the waist and long legs.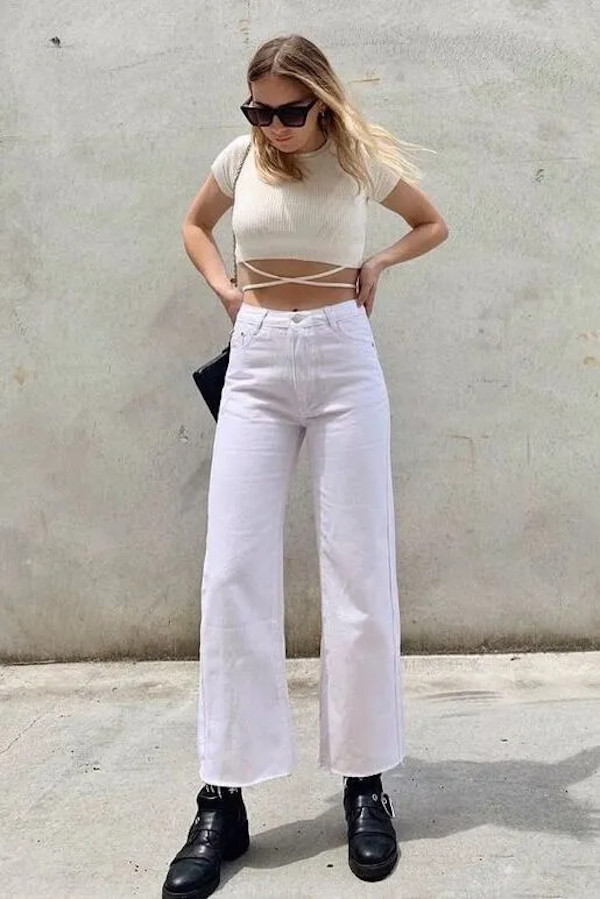 via Pinterest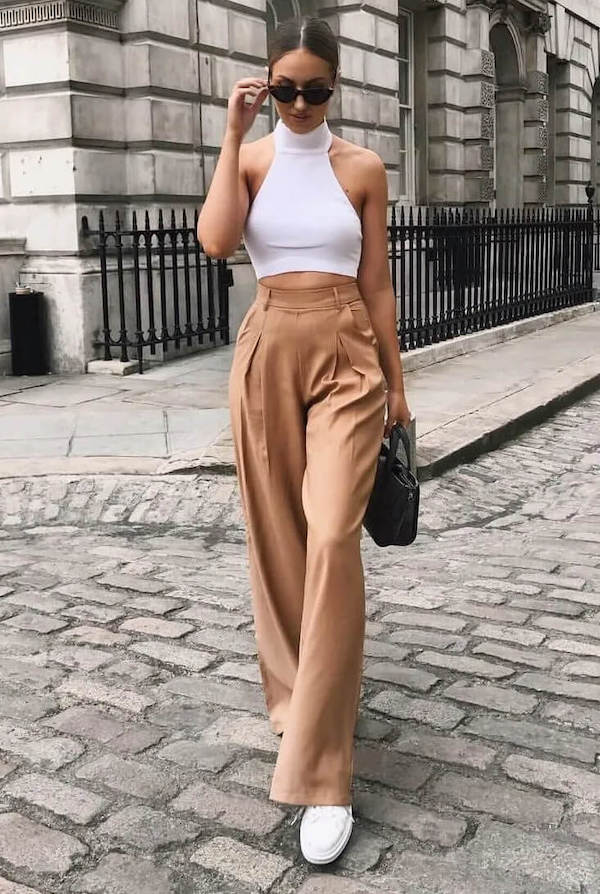 Of course, you can also use the "knotting method" to save your basic T-shirts and shirts and transform them into crop tops. But, again, the visual sense and the fashionableness can be immediately different.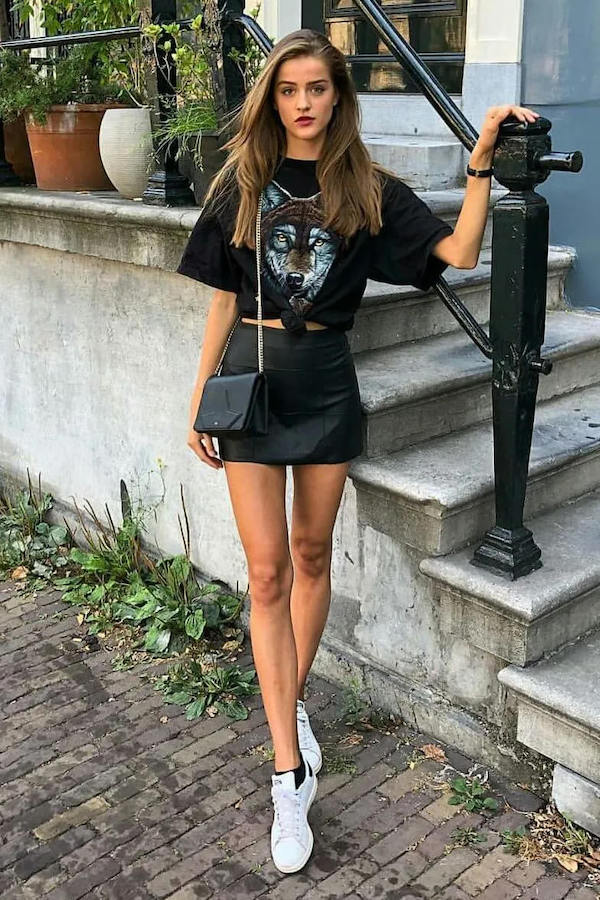 via Pinterest
The most suitable for our daily wear is the cropped T-shirt, full of energy and style.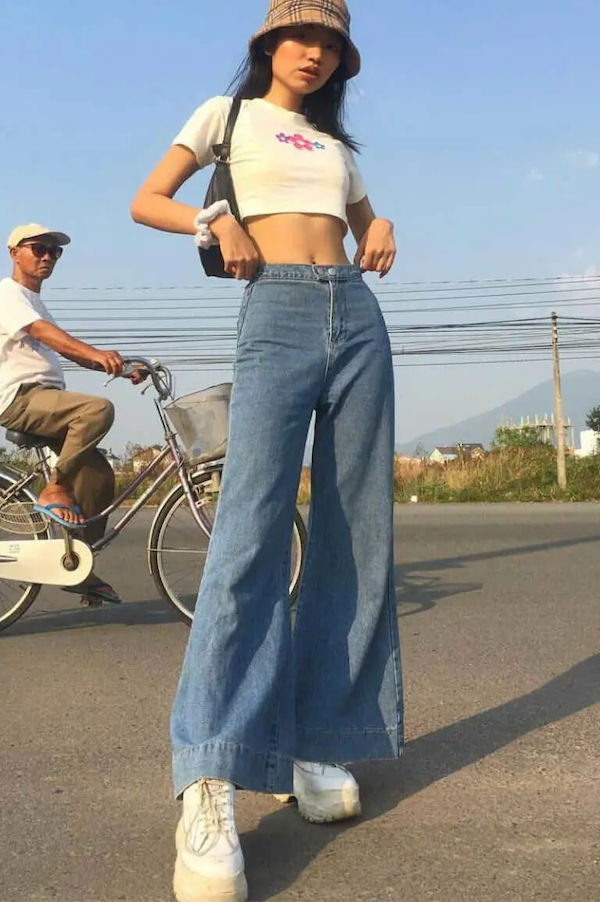 via Pinterest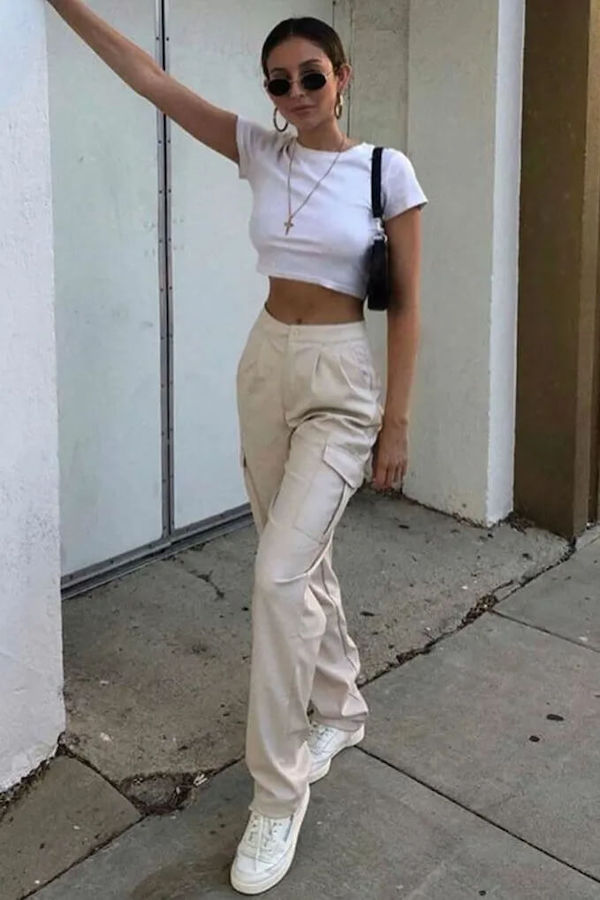 via Pinterest
And the classic shirt that has always taken the elegant route, after adding a cropped design, has a sexy charm that is just right.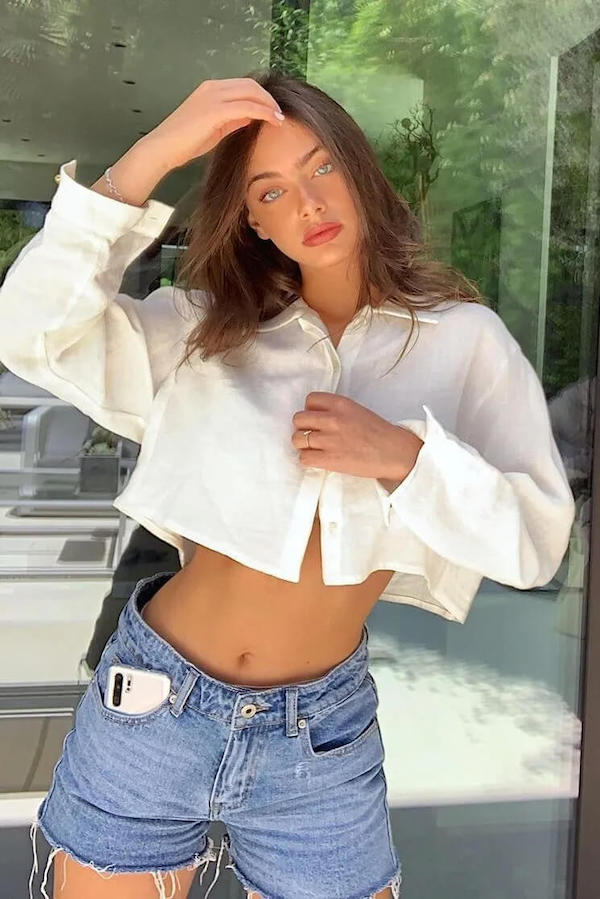 via WeHeartIt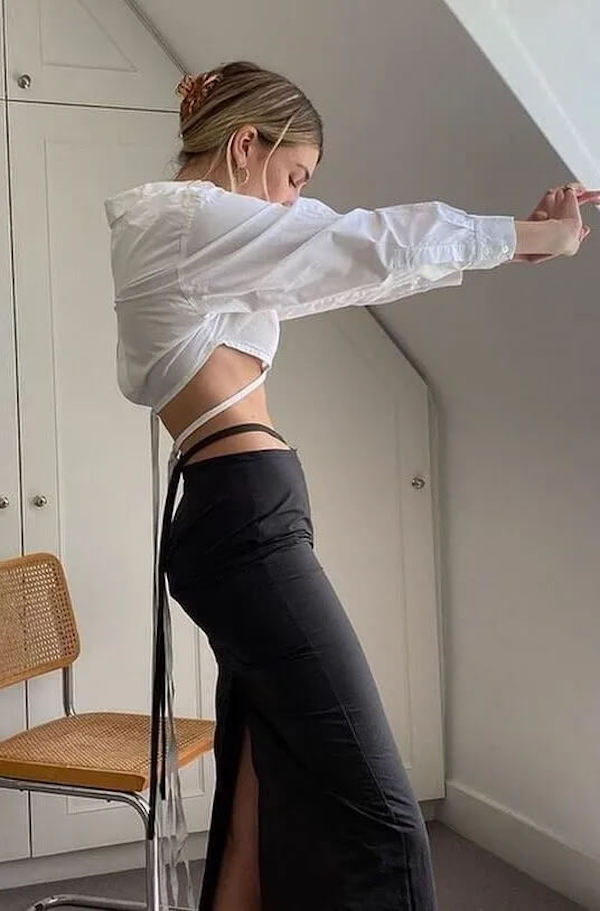 via Pinterest
The combo of a crop top and high-waisted pants is the simplest way to create a tall and long-leg look.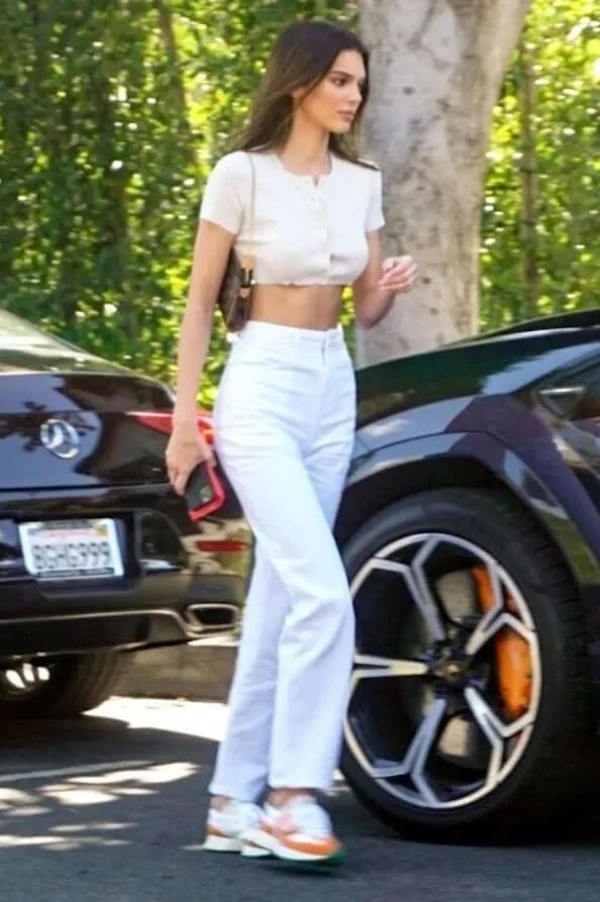 via WeHeartIt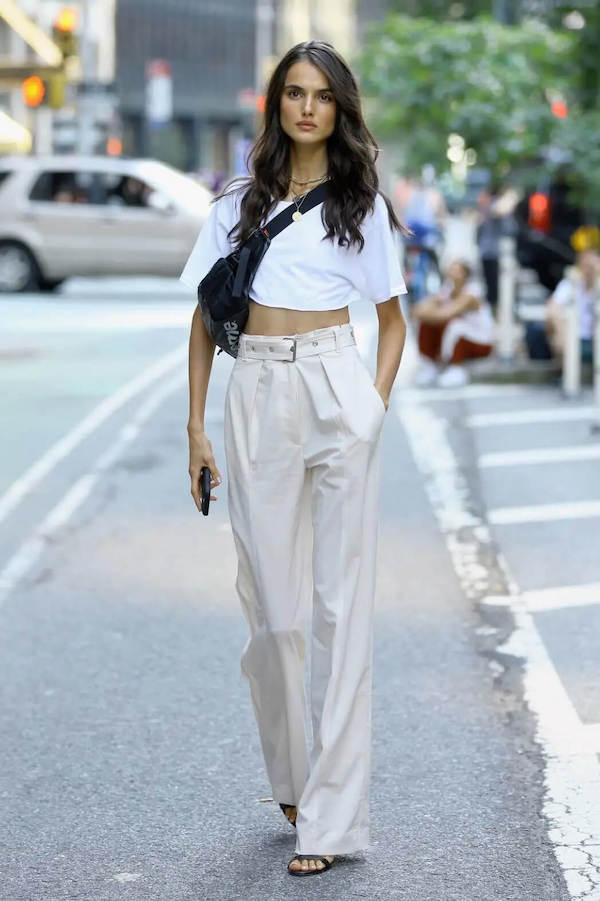 Fully increase the waistline so that you can easily modify your looks.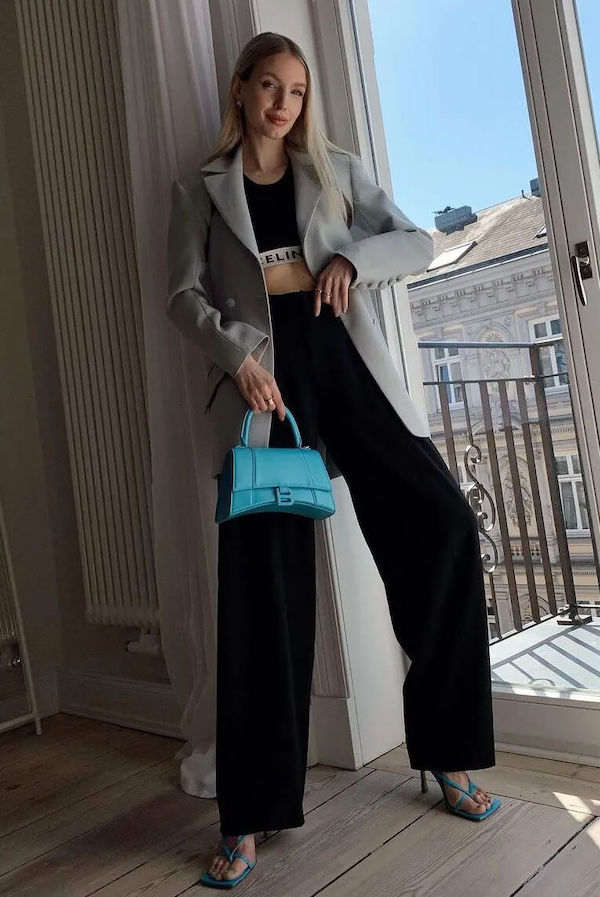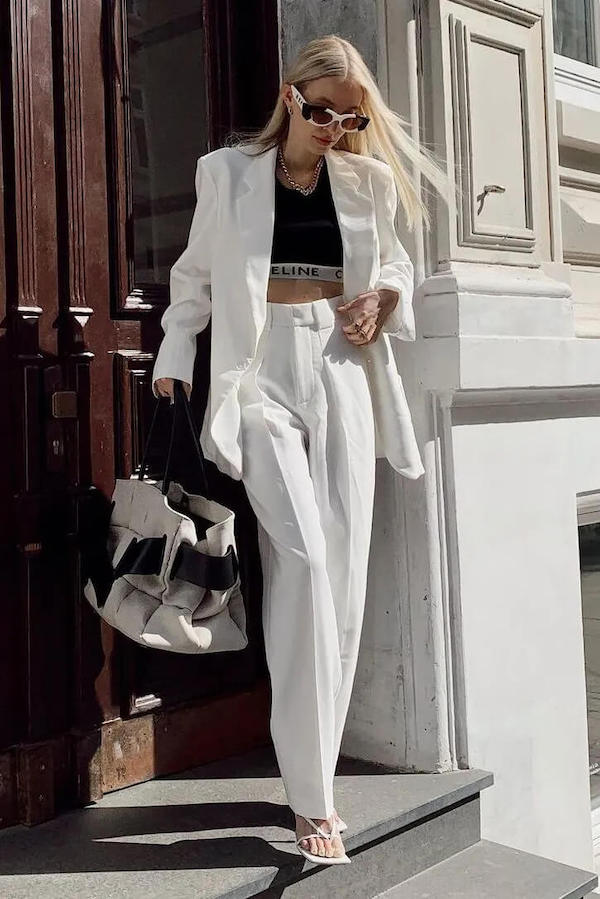 Cropped tops + jeans are the favorite of trendy people, especially wide-leg jeans. Together with crop top, this kind of chic style can be shown to the fullest.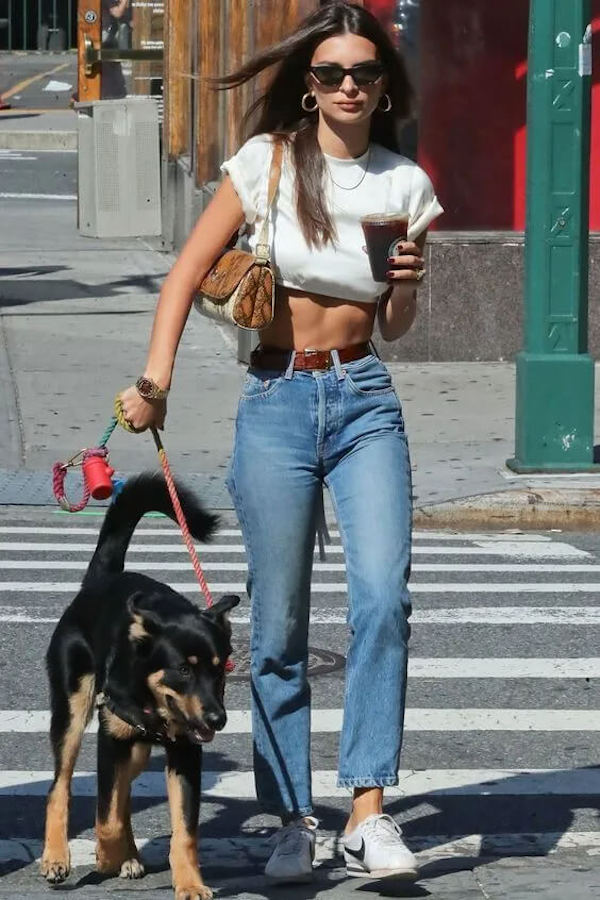 via Pinterest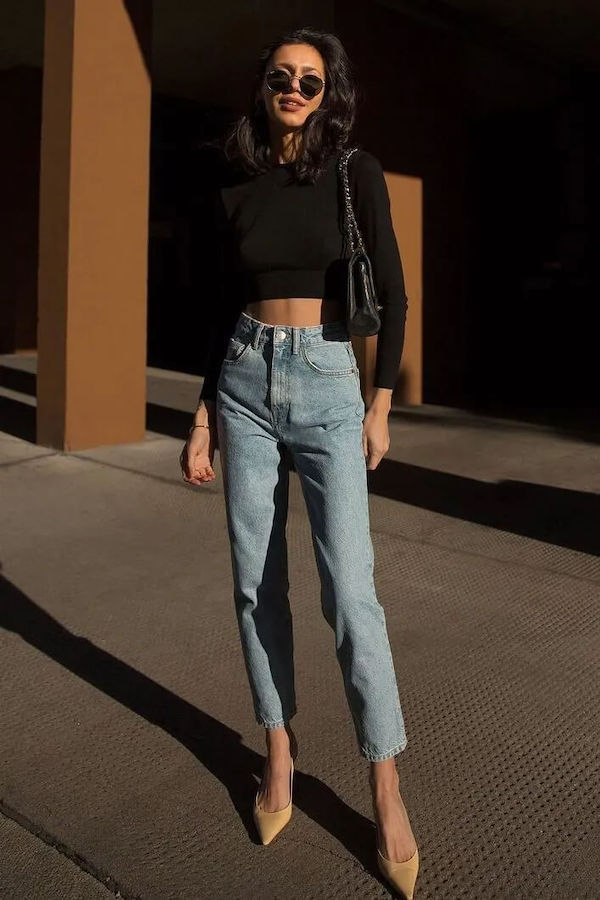 via Pinterest
If you want to be more relaxed, you can also use mini skirts and shorts to pair with crop tops to give you a refreshing and sexier summer style.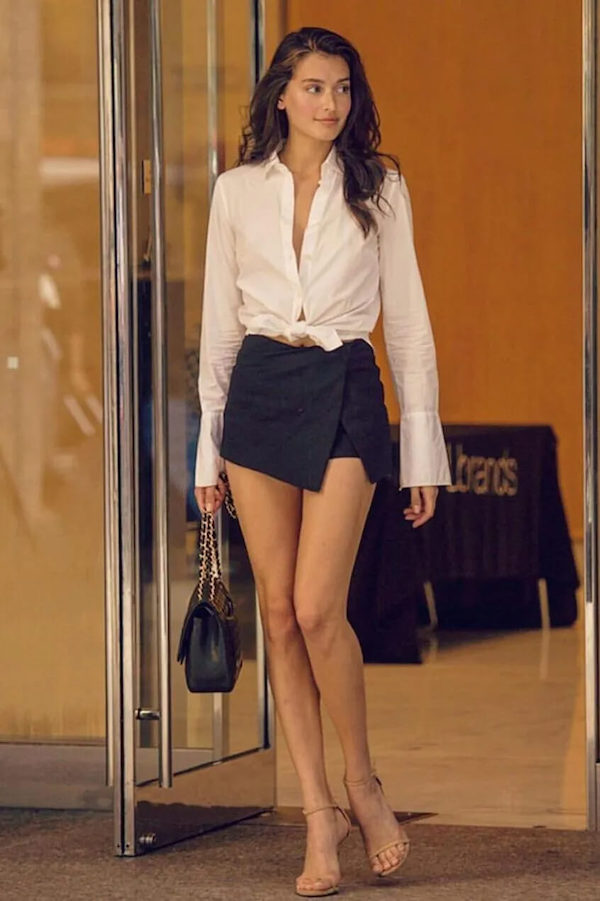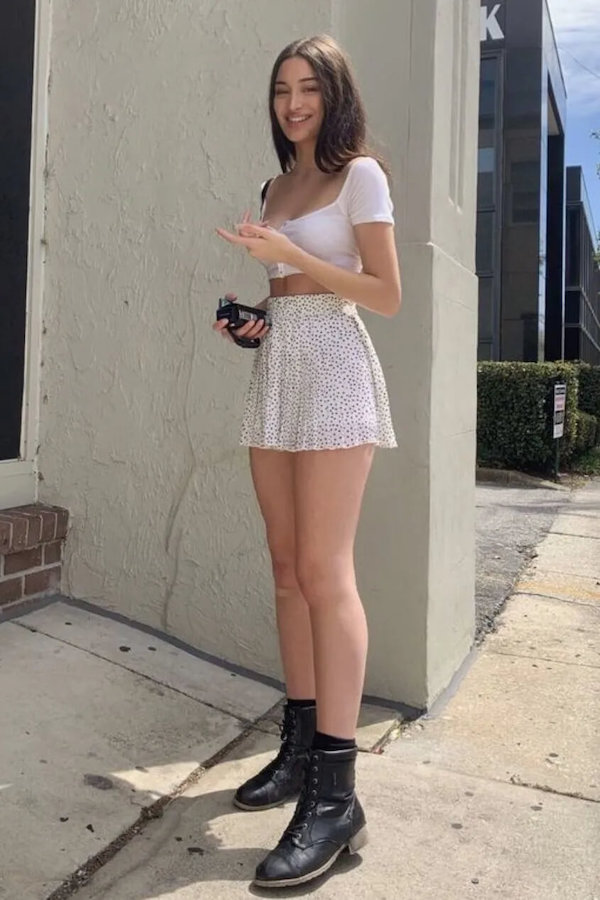 Tops We Love:
3. Knitted Short Sleeves Tops
Knitted short sleeves are also popular. They balance a pure and flirty style, with a bit of retro feeling, very charming.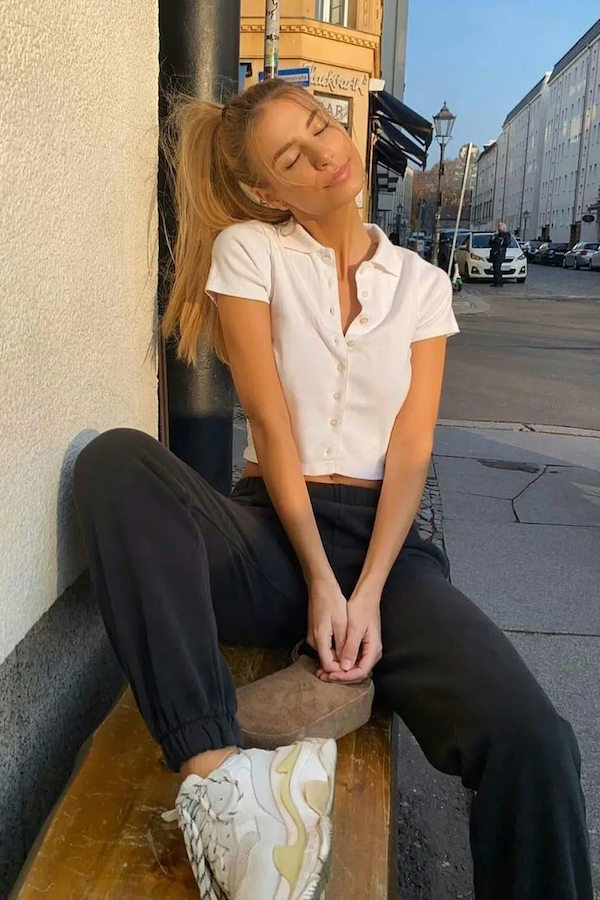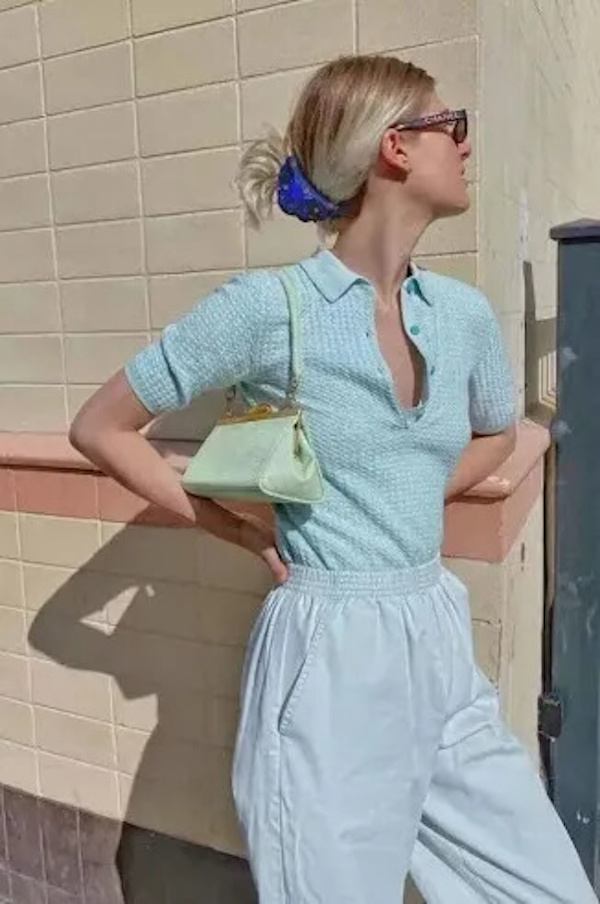 via Pinterest
The trendiest item this summer is this short, tight, and slim knitted short-sleeve version.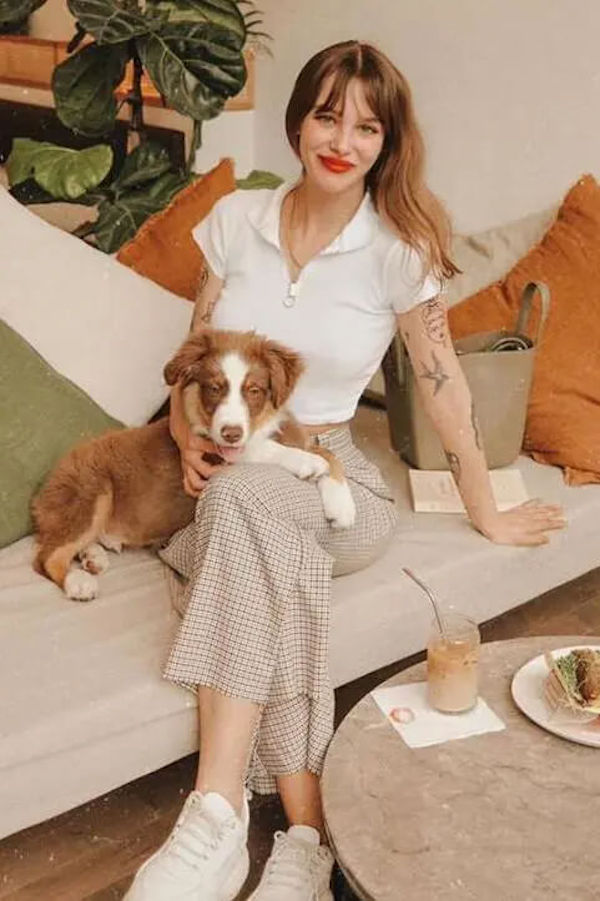 via Pinterest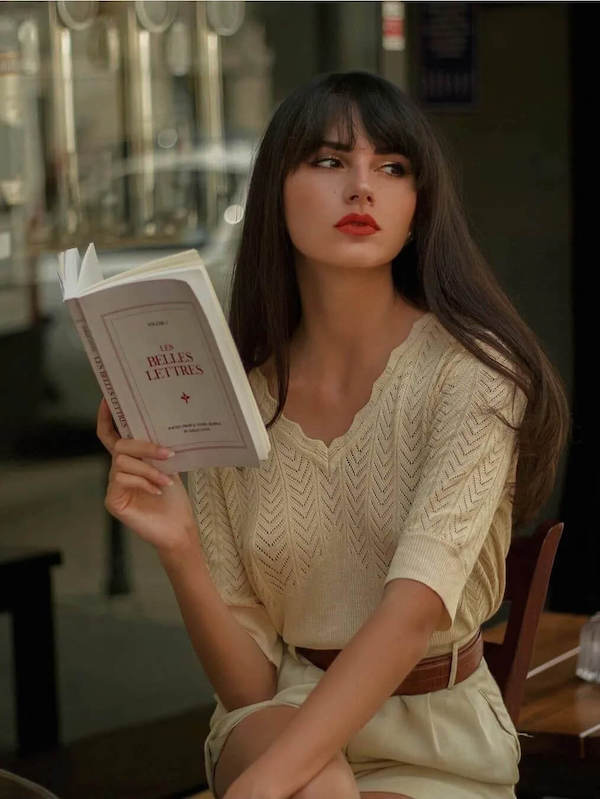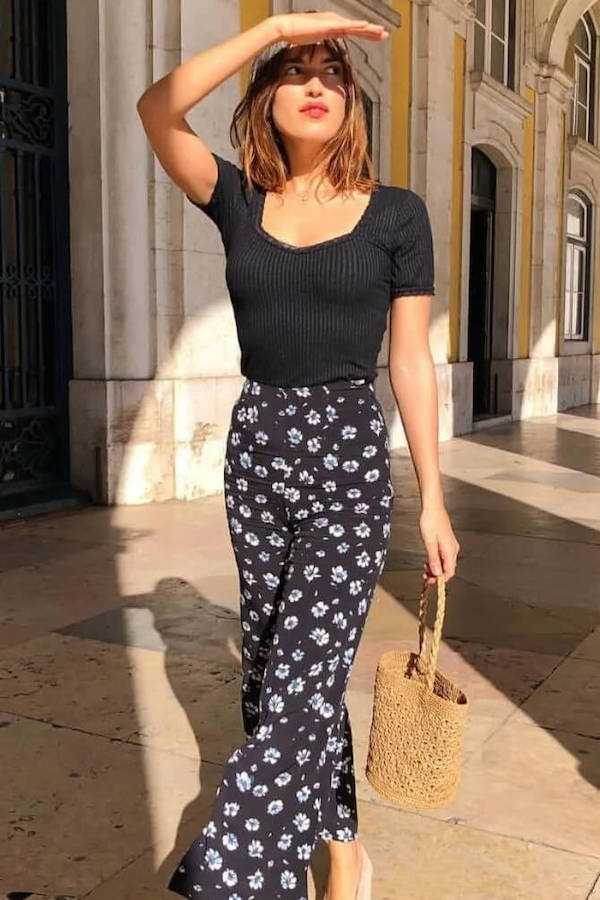 They can modify your upper body shape and make your outfit simple and full of femininity.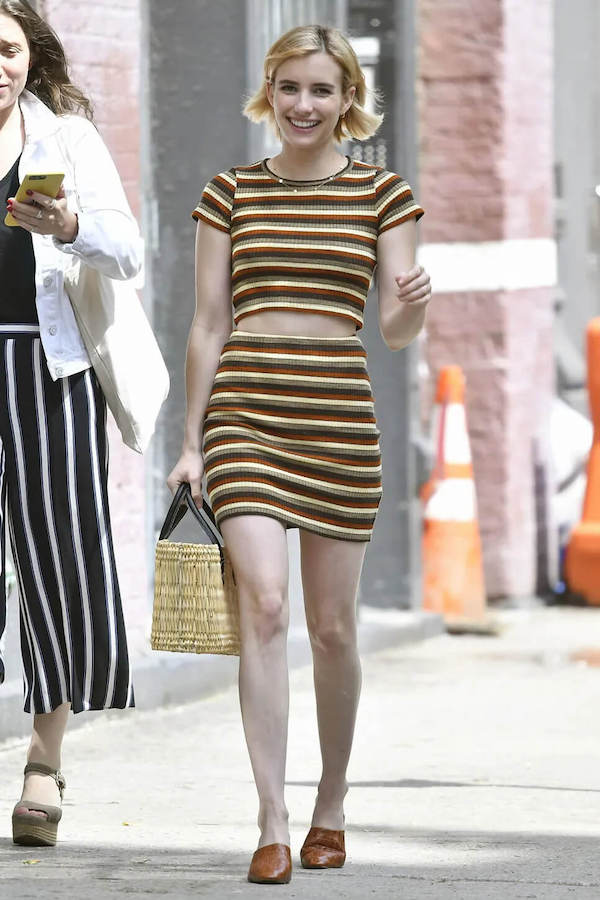 via WeHeartIt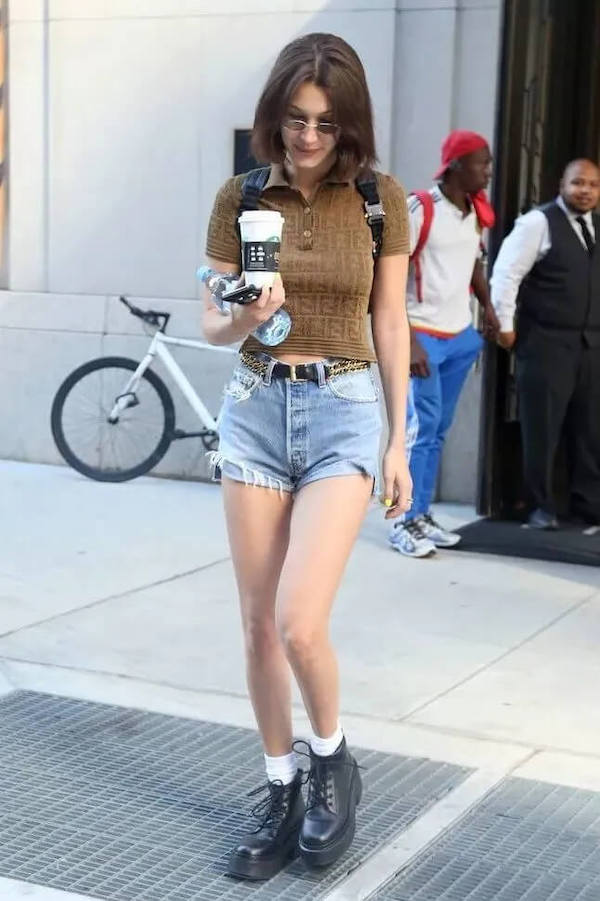 via Pinterest
There is no need to stick to solid black, white and gray. Summer is the best match with colorful colors!
The knitted short-sleeved cardigan is undoubtedly the most fashionable one.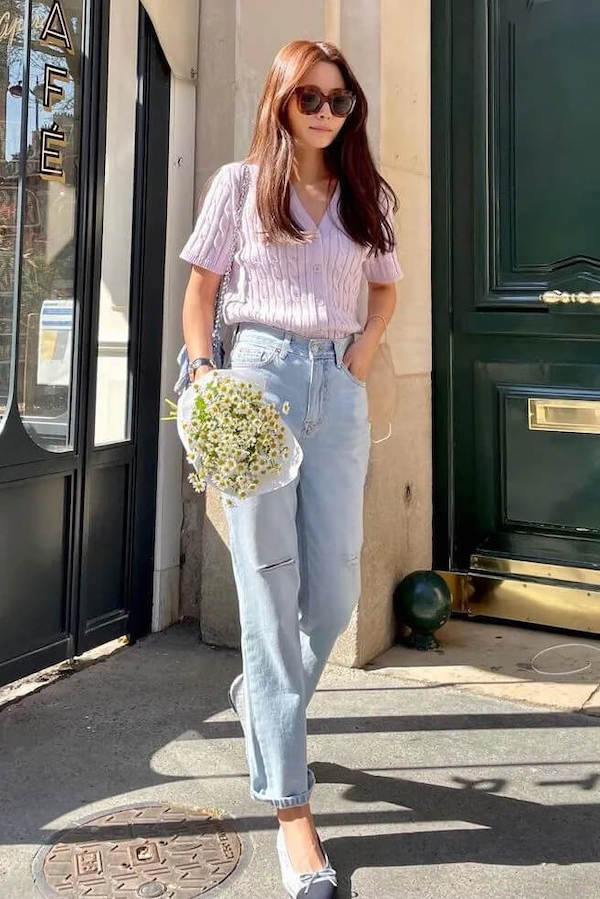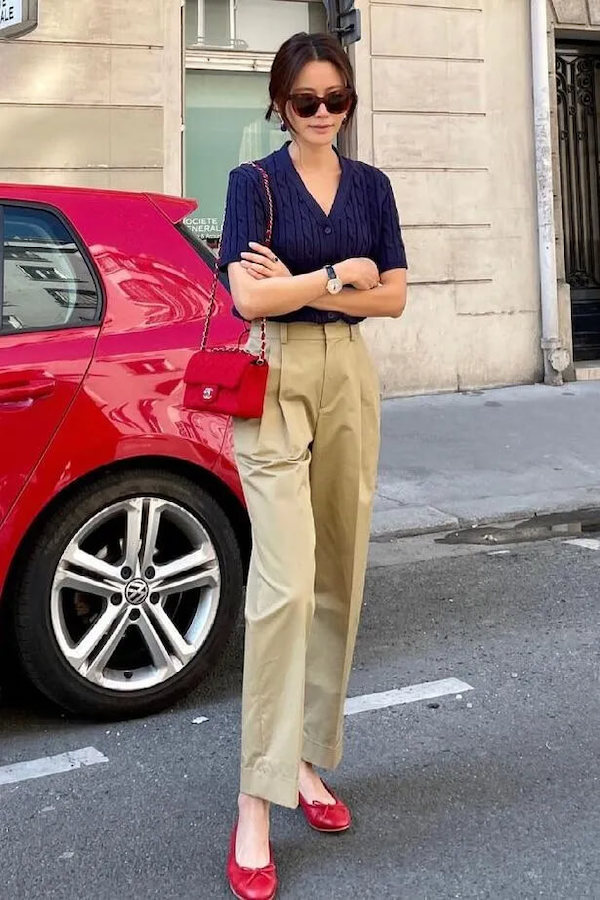 You can make your look full of retro and lazy style with any bottoms.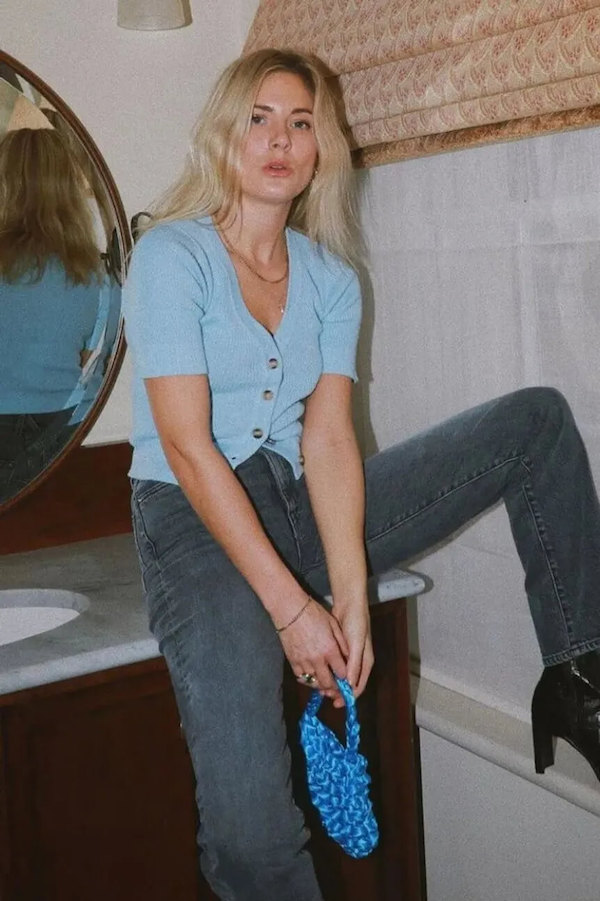 via Pinterest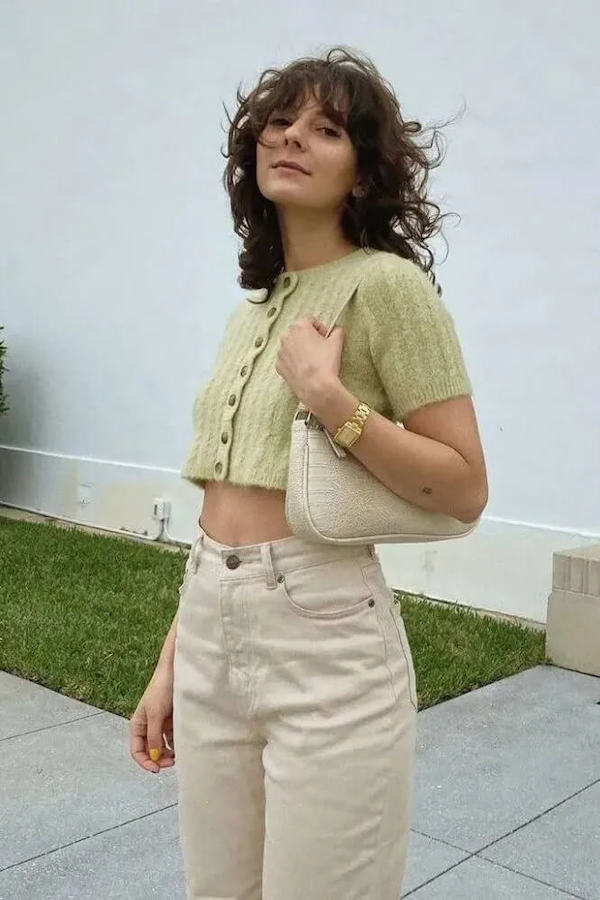 via Pinterest
Tops We Love:
4. Cami Or Tank Top
How can you not wear a cami or a tank top to get the refreshing and sexy look in the hot weather?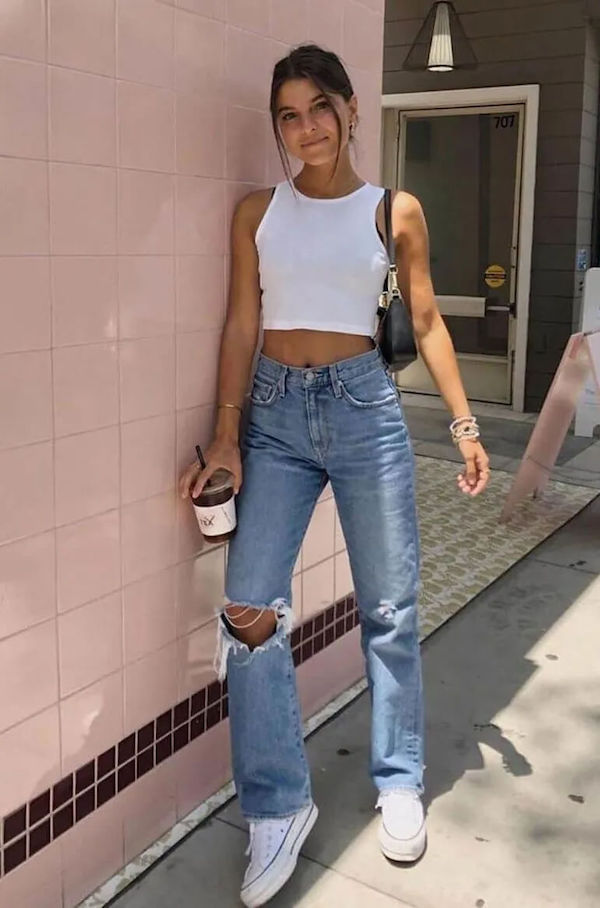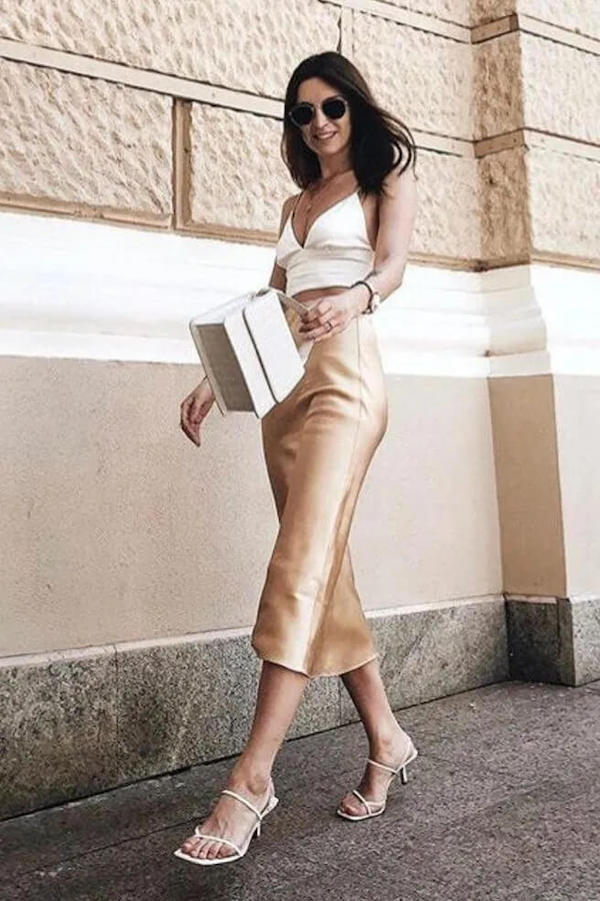 via Pinterest
As a must-have for the most practical matching in summer, the camisole brings us countless combo possibilities, whether worn alone or worn inside.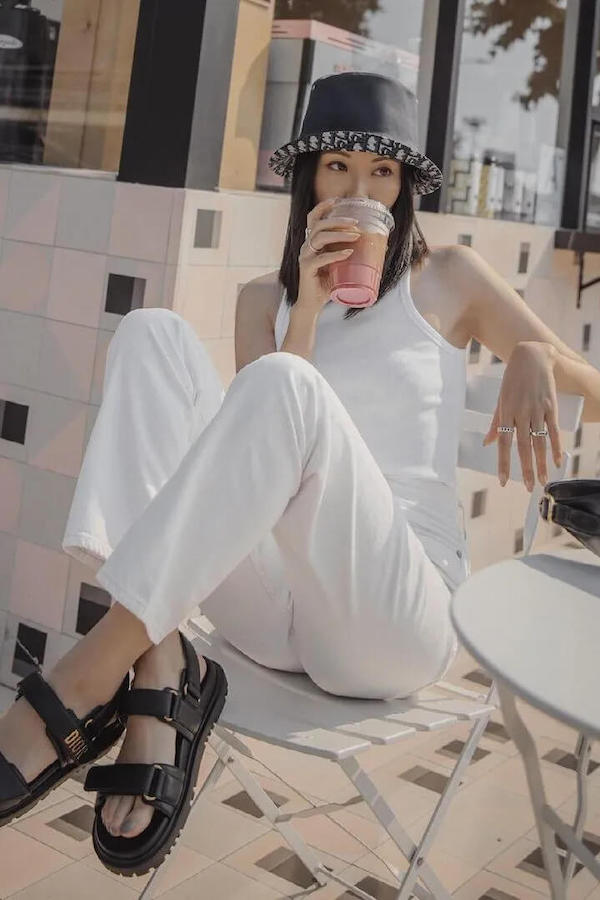 via WeHeartIt
via Pinterest
The simple and versatile white tank top is the new summer staple that has been quite popular in the past two years. Fashionable people have used it to replace the basic white T-shirts.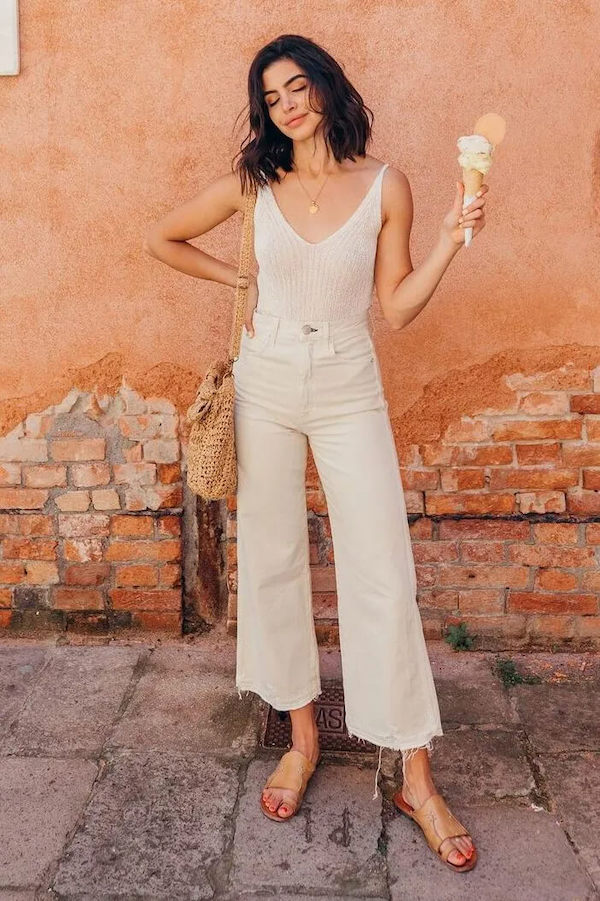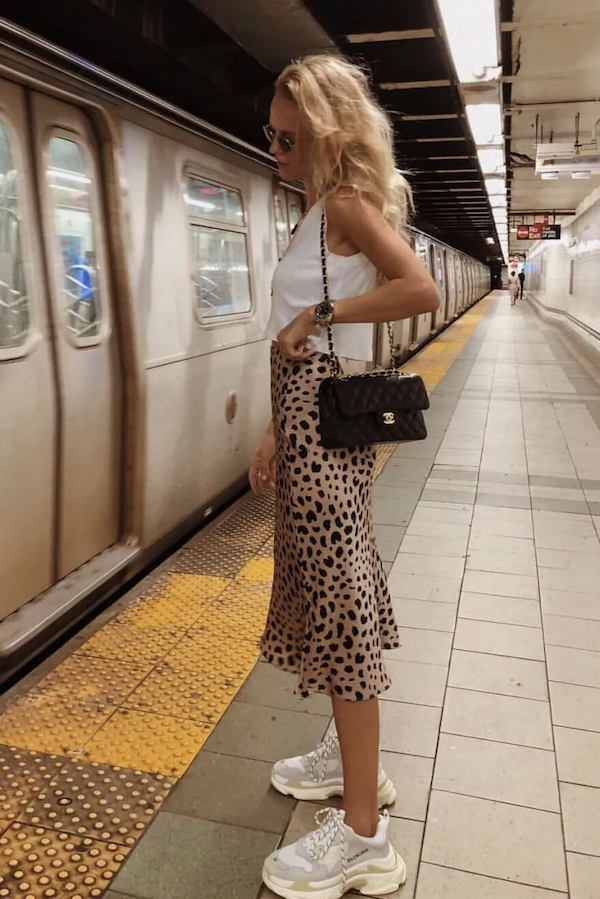 And the cami is also dominating almost everywhere. You are the most dazzling and eye-catching one when wearing it.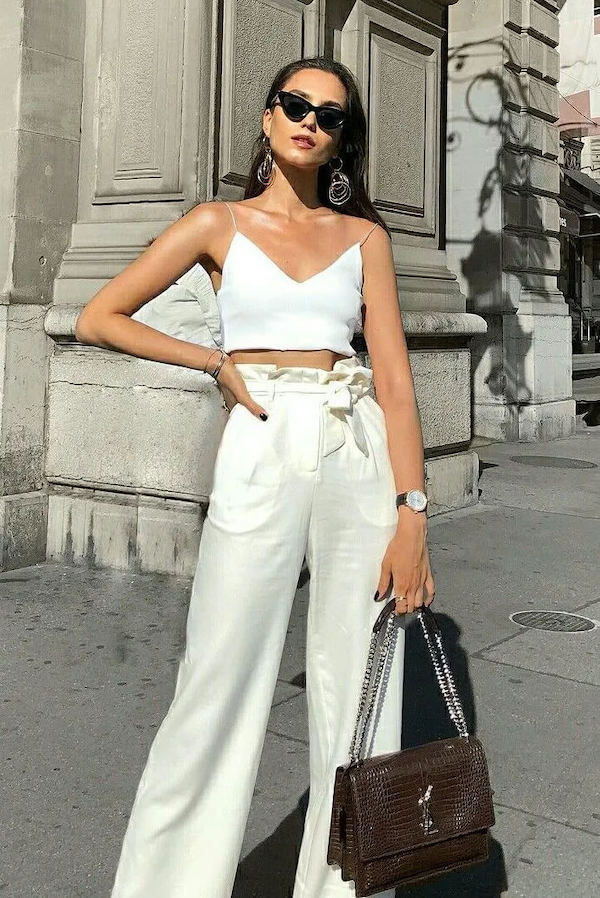 via Pinterest
The tank top is neutral and suitable for daily life. You can easily pair it with pants or a simple skirt to create a simple chic look.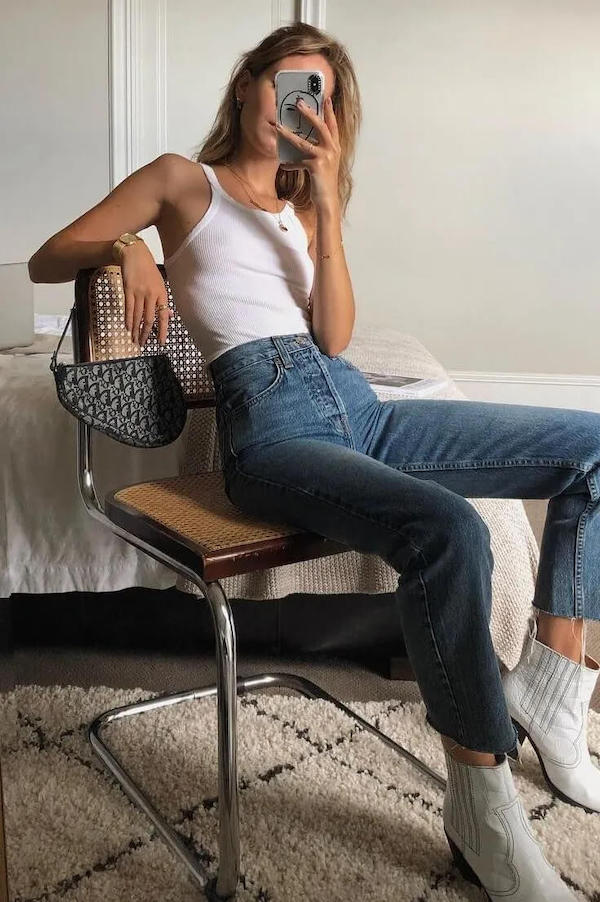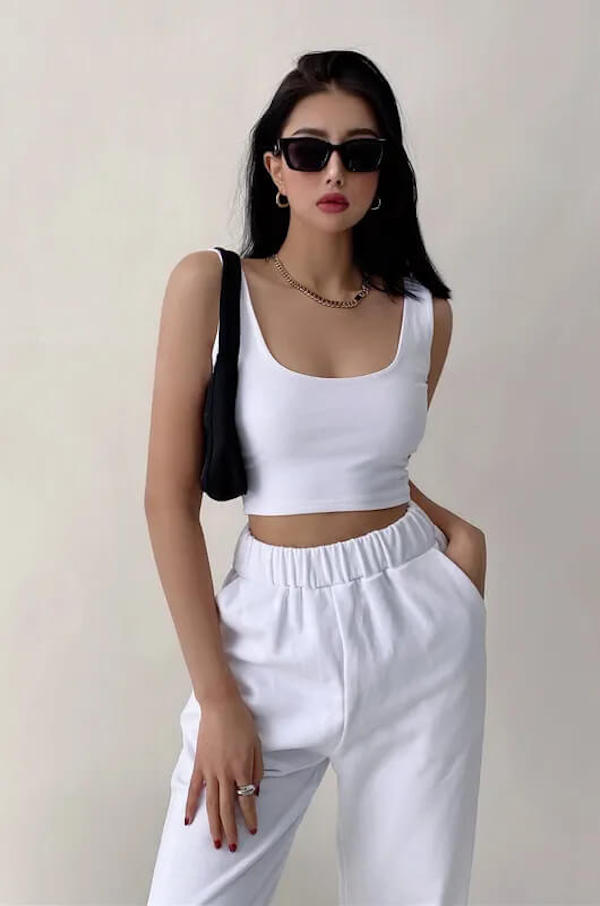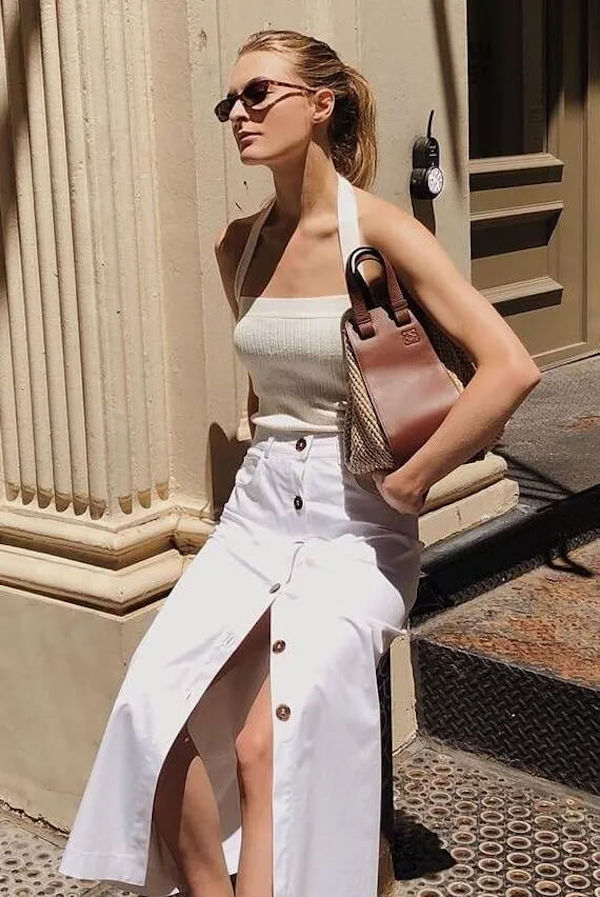 via Pinterest
Want to make your cami look more expensive? Choose a silk cami or a satin cami. Whether it is worn alone or as a small sun protection shirt, it can make you look rich and stylish in a minute!
Tops We Love:
This post was all about cute summer tops for women.
About The Author
Tracy is an experienced personal stylist, shopping expert, and fashion & lifestyle blogger. She has been featured on Time Magazine, Bustle, Best Life, Glam, The Zoe Report, Mic, and GOBankingRates, for her insights on fashion, beauty, home decor, and lifestyle. Read More