Looking for DIY gifts for boyfriend? Below we listed the most popular ideas for boyfriend, with step by step videos and tips. Check them out and make your own for the one you loved!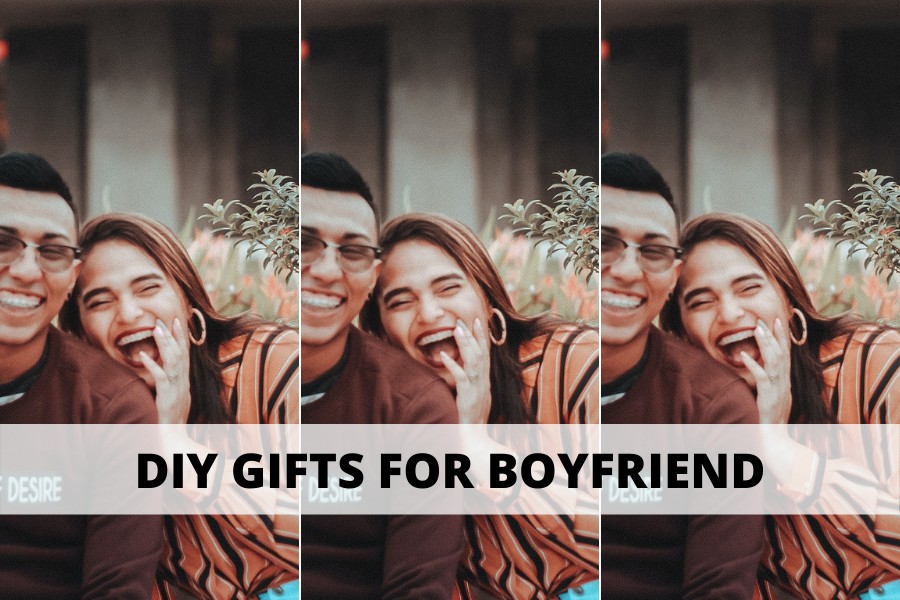 DIY gifts are always thoughtful and warm choices to show how much you care about the person.
They can be really inexpensive, and some of them don't even need much time and easy to complete in fact.
Check this post to find 37 DIY gifts for boyfriend, with step by step videos to spice up your love life today!
This post may contain affiliate links, which means I'll receive a commission if you purchase through my link, at no extra cost to you. Please read the full disclosure here.
This post is all about DIY gifts for boyfriend.
BEST DIY Gifts For Boyfriend
Related Posts:
√ 20 BEST LONG DISTANCE RELATIONSHIP GIFTS DIY IDEAS FOR BOYFRIEND IN 2021
√ 50 Cute And Funny Short Love Quotes For Him To Say I Love You
√ 100 Romantic Things To Do With Your Boyfriend
1. BEST DIY GIFTS FOR BOYFRIEND USING PICTURES: Magic Photo Frame | Amaze crafts
This is a very creative and romantic idea to use photos to make a gift.
Another creative way to use your photos.
My boyfriend always loves a pull-out photo box. We created many of them to record every travel abroad.
It's very romantic, isn't it? And quite easy to make it.
I strongly recommend you to make one for him.
I am obsessed with this cute idea! A very good decoration for your date nights!
This is an excellent decoration on the wall.
DIY Gifts For Boyfriend For Anniversary
8. BEST DIY GIFTS FOR BOYFRIEND FOR ANNIVERSARY: Scrapbook | Love For Crafts
A scrapbook is always a good choice for anniversaries. This video below tells you exactly step by step how to make your own.
Want to have a unique photo gift? Try this tri shutter card!
10.Pop Up Greeting Card | Crafts Villa
It's also a good way to show both your photos and your words.
DIY Gifts For Boyfriend Not Cheesy
You can put some other small gifts inside this box. I am sure your boyfriend will love it when he opens it!
This is a very elegant decoration! It is soooo easy to make one but it looks like one bought from the shop!
14. Quilted Laptop Sleeve | Beau People
Good at sewing? Here comes a very thoughtful gift!
This design is sooooo cute and also very easy to recreate.
17. Cute Handmade Gift BoxHand-Sewn Felt Gift Bag | eHow
Make the wooden men from Ikea special!
Always a great gift for the guy who loves drinking. You can put nonalcoholic drinks into it, too.
Funny DIY Gifts For Boyfriend
21. 21 Gifts For His 21st Birthday! | bridgetttboo
Check the below video for more ideas of what gifts to get for your boyfriend.
DIY Gifts For Long Distance Boyfriend
Gift Ideas 23- 25 are all from a genius video, check it out below.
26. Open When Letters | S Crafts
Very popular and romantic gift for your long distance boyfriend!
28. T-shirt With Your Own logo | CatCreature
He would think of you every time he wears it. You can make one for yourself and make them to your couple outfit.
Romantic Homemade Gift Ideas For Boyfriend
30. Message Bottle With Glitter Lightning | Somya Shekhawat
Isn't it beautiful? Add more creativity to your message bottle this time!
You can put it anywhere in his room.
Good at baking? Here is an idea for you.
Can you imagine this beautiful lantern is a DIY gift? You can follow the below video and make one for him, too!
37. Love Coupon Mini Book | JK Arts
A very cute gift to make him smile!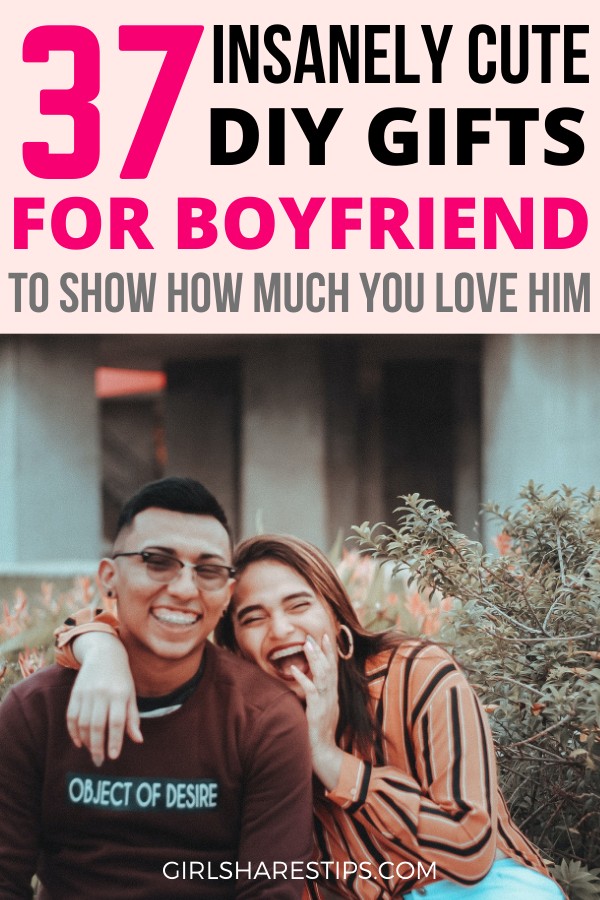 This post was all about DIY gifts for boyfriend.
About The Author
Tracy is an experienced personal stylist, shopping expert, and fashion & lifestyle blogger. She has been featured on Time Magazine, Bustle, Best Life, Glam, The Zoe Report, Mic, and GOBankingRates, for her insights on fashion, beauty, home decor, and lifestyle. Read More
Other Posts You May Like:
√ 20 BEST LONG DISTANCE RELATIONSHIP GIFTS DIY IDEAS FOR BOYFRIEND
√ 50 Cute And Funny Short Love Quotes For Him To Say I Love You