Want to buy fall dresses for women from SHEIN? Check this post first for our picks that look stunning and expensive on a budget!
As a dress addict person, I am going to start buying fall dresses again.
The fashion trends of dresses this fall are incredible. They include all the beautiful trends that we can imagine: bright colors and prints, shirt dresses, chunky knit sweater dresses, blazer dresses, cut-out designs, comfy maxi dresses, 90s style, cottagecore, and leopard.
Excited about these trends? I am also very excited when I think about these popular trends, and I can't wait to look forward to the arrival of autumn so I can put on a beautiful dress.
But what if the budget is tight? Don't worry, SHEIN is the online store we like to go to every time, not only when we are short of budget.
If you search carefully on the SHEIN website, you can find dresses that look expensive but are incredibly cheap.
Today, we share 39 fantastic SHEIN fall dresses for women carefully selected from countless styles. They cover those fall dress trends. Each one is full of autumn atmosphere, making people feel romantic and warm.
So please scroll down to check what we've selected!
This post may contain affiliate links, which means I'll receive a commission if you purchase through my link, at no extra cost to you. Please read the full disclosure here.
This post is all about fall dresses for women from SHEIN.
Best Fall Dresses For Women From SHEIN
SXY Floral Print Off Shoulder Gathered Sleeve Dress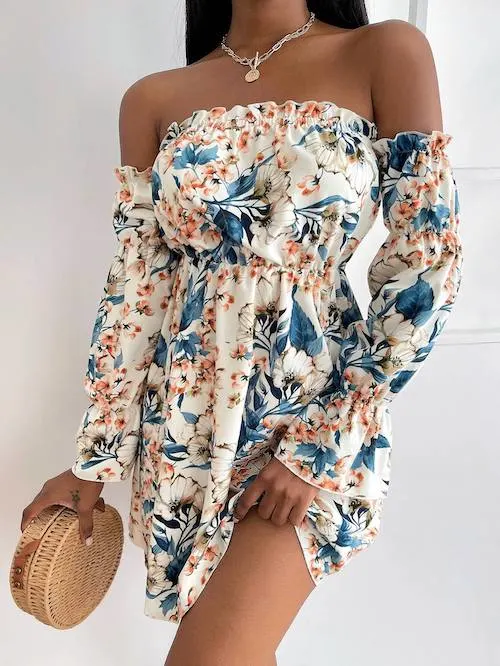 A fairy-style dress with unbelievable pretty floral print.
All Over Print Wrap Neck Tie Back Dress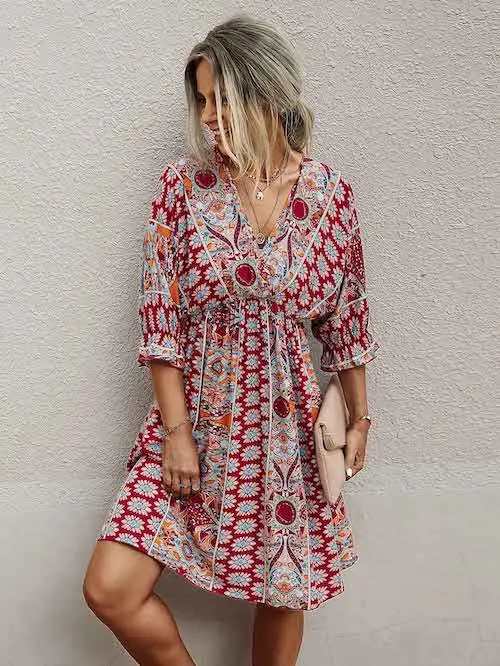 This dress is even very suitable for a romantic fall picnic.

Allover Floral Cami Dress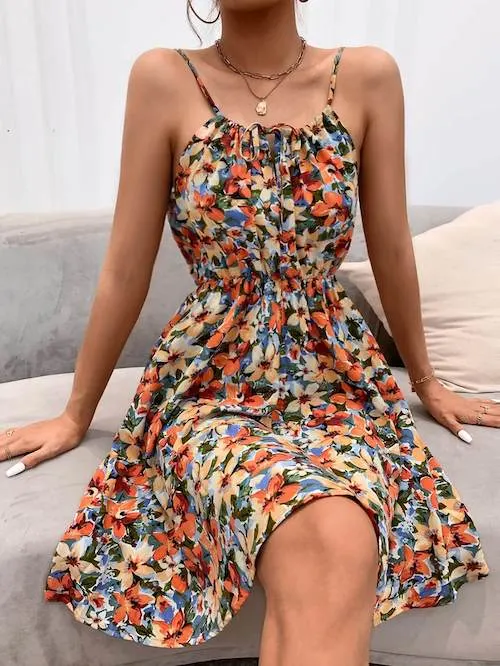 All the details are so amazing. This would also look pretty with a beige cardigan.
Tie-Dye Split Thigh Satin Cami Dress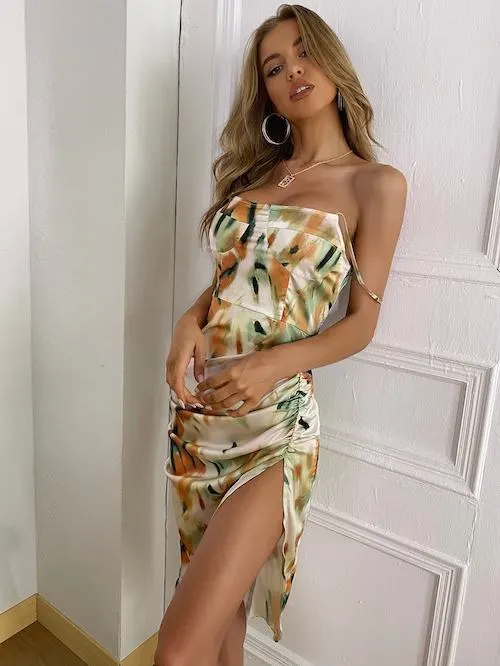 Twist Front Solid Tank Dress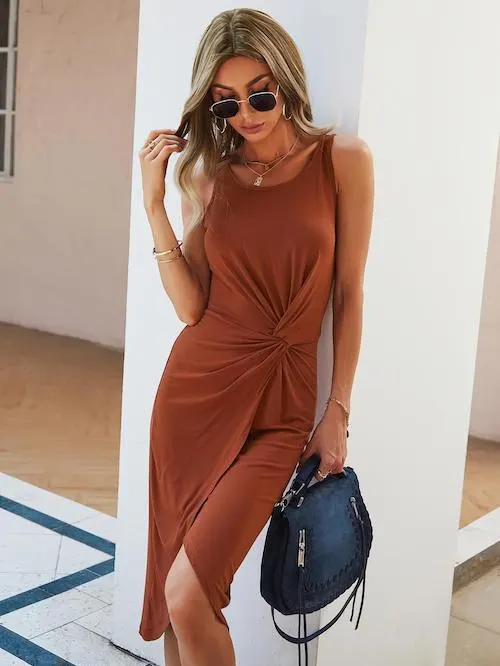 The waist design is unique. This fabric is elastic so that it can fit a lot of figures.
One Shoulder Drawstring Ruched Side Graphic Print Dress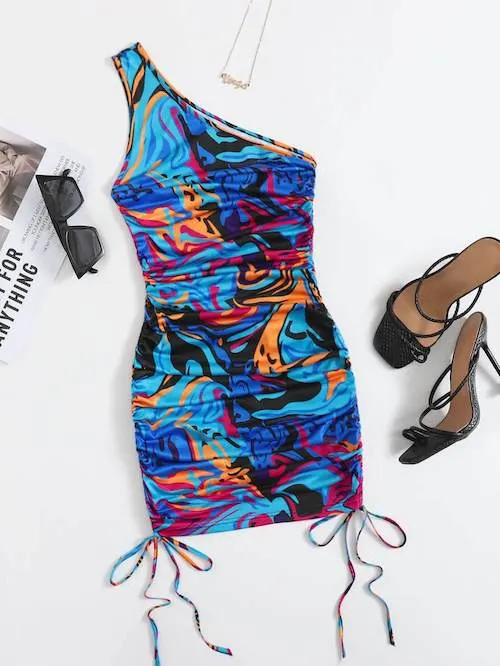 Button-Front Split Hem Cami Dress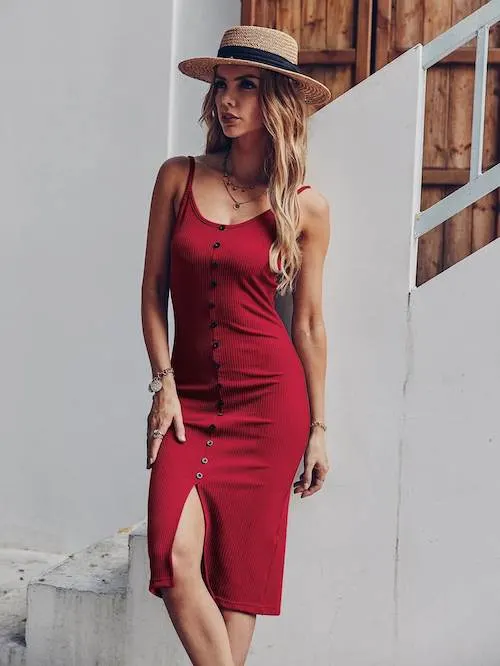 Button Through Double Pocket Cami Dress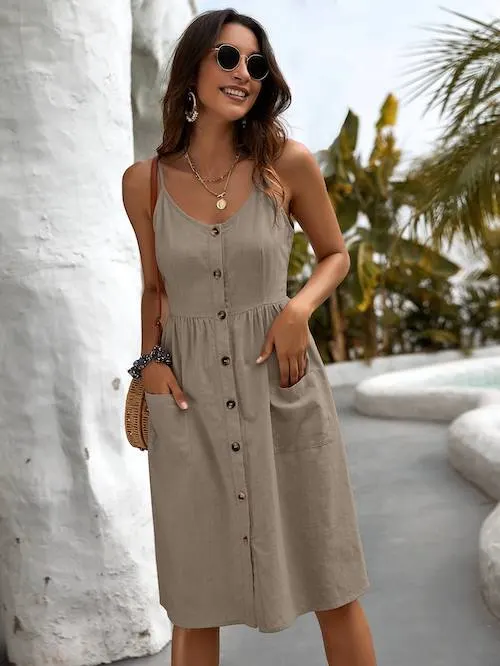 I always love a dress with pockets. Convenient, cute, and comfy.
Floral Print Sweetheart Neck Bodycon Dress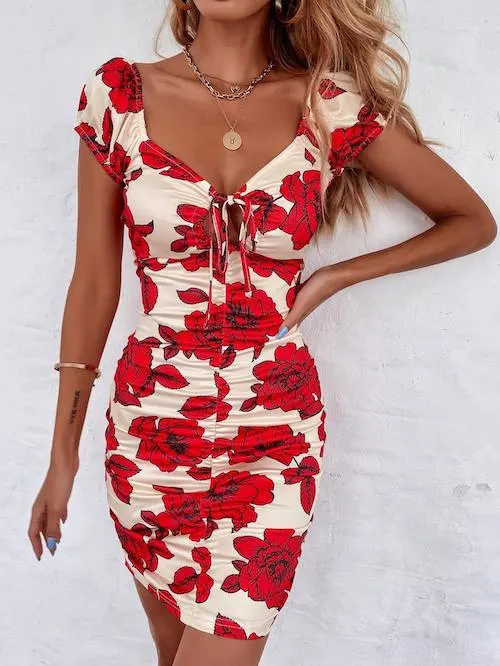 Doesn't it look amazing? Go to your fall date night with this sweet dress!
Cut-out Rib-knit Bodycon Dress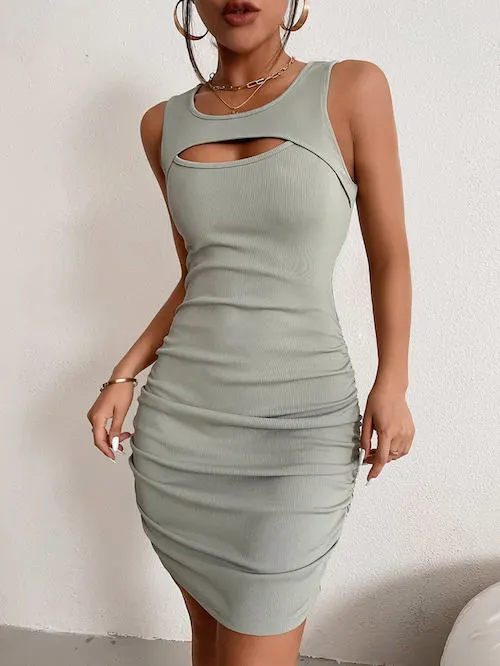 If you haven't tried out the trending cut-out designs this year, why not try it with this dress? It is so affordable.
Floral Scarf Print Tie Shoulder Ruched Bust Dress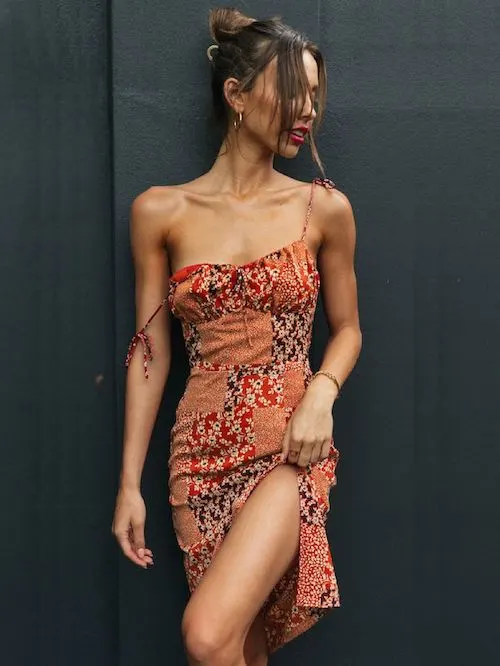 Again, amazing. This pattern is retro but so artistic.
Floral Print Shirred Back Off Shoulder Dress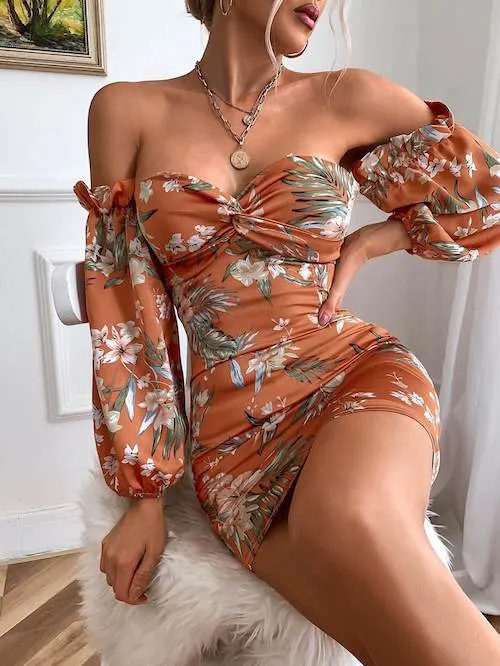 Ditsy Floral Surplice Neck Asymmetrical Hem Dress Without Belt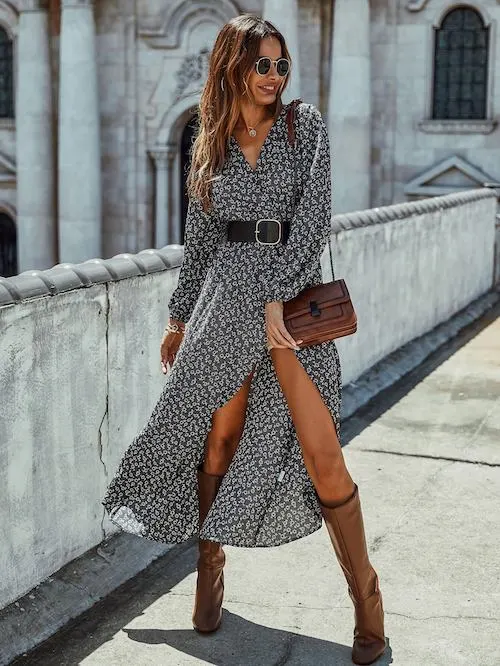 This is a chic dress that will never be wrong with boots.
MOTF PREMIUM EMPIRE WAIST FLOWY DRESS
SHEIN just launched a higher-end line MOTF with better fabric and designs. This dress is elegant with pretty details and is under $60. It is suitable for a wedding guest dress and so worth the price.
All Over Print Tie Side Wrap Dress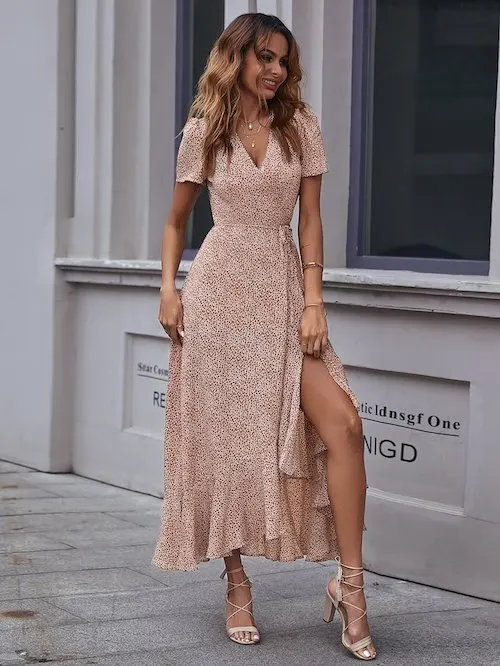 Solid Off Shoulder Dress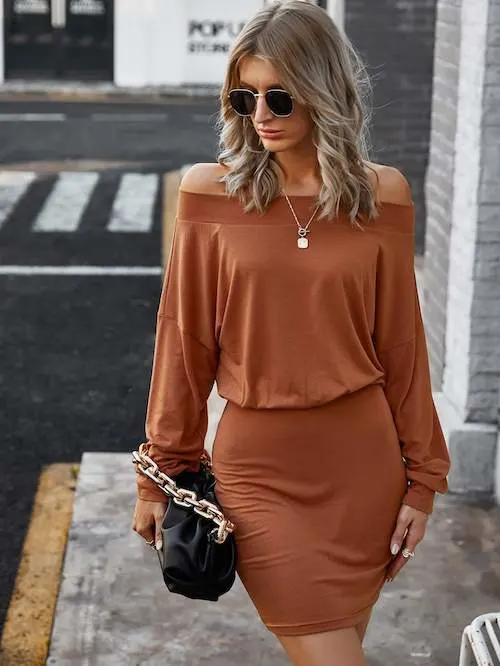 This is elegant and sexy, perfect for your fall date night.
Solid Frill Trim Cami Dress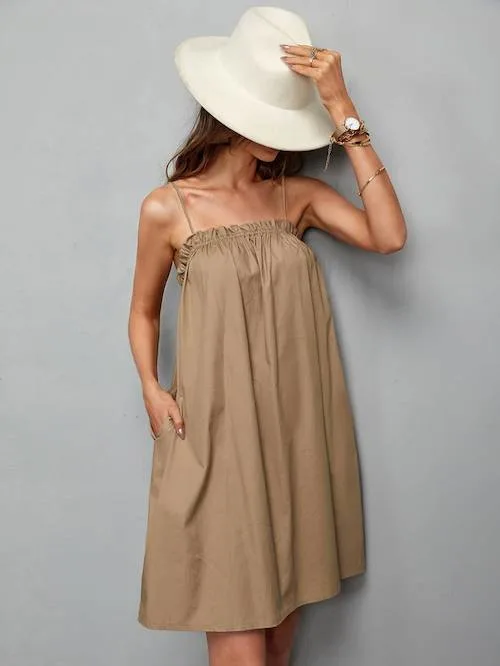 I was surprised by this dress; it is simple and elegant.
Leopard Print Drawstring Waist Layered Hem Dress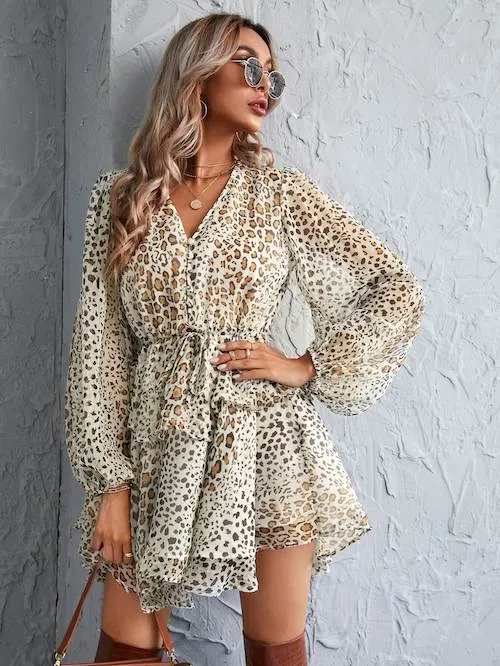 Leopard print is one of the popular elements this year.
I often worry that the leopard print elements will look too rough and heavy, but this dress's light fabric and elegant design make the leopard print so romantic and charming.
This dress is also adorable to wear in a coat or jacket!
Best SHEIN Fall Dresses
Allover Print Flounce Sleeve Tie Back Dress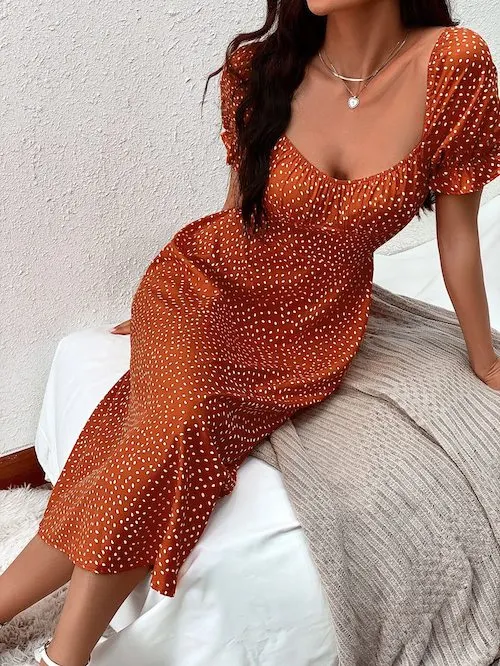 Puff Sleeve Tweed Dress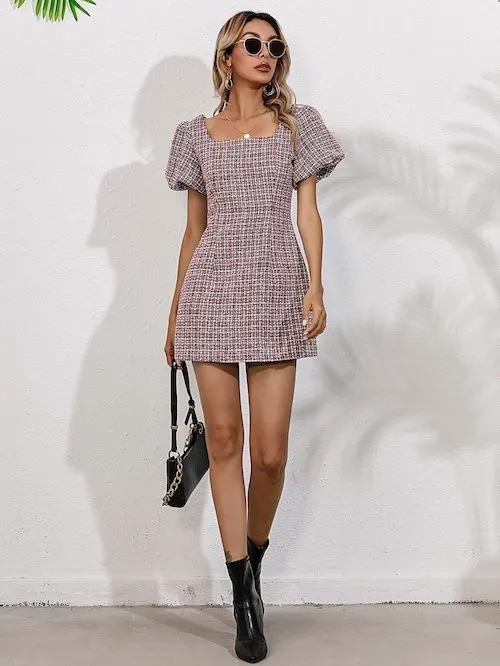 Check the price of the dress! And you will be excited to see how excellent its price is!
Deep V Neck Ditsy Floral Dress
Allover Print Wrap Tie Front Shirt Dress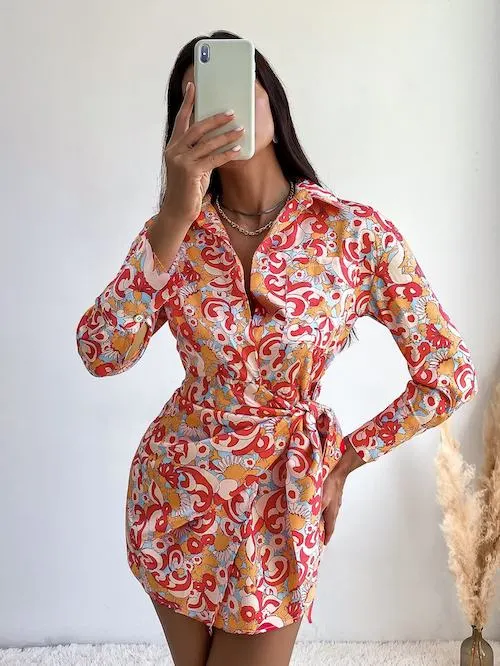 Frill Trimmed Ruffle Hem Bardot A-line Dress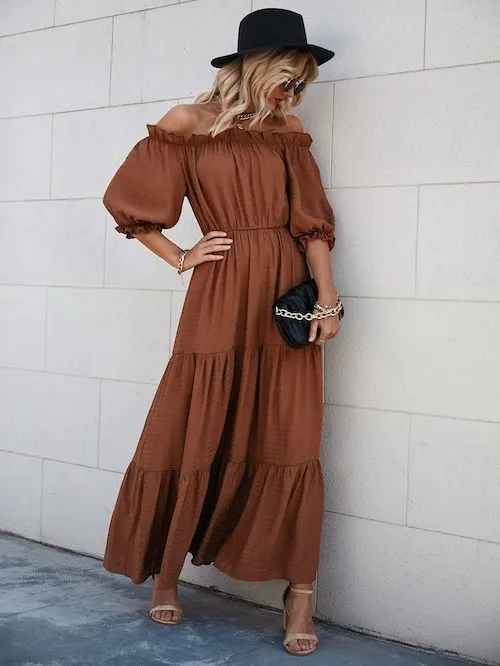 Don't you want to wear this dress enjoying the breeze in the fall?
Lace Panel Frill Trim Allover Floral Dress
So cottagecore.
Roll Up Sleeve Belted Shirt Dress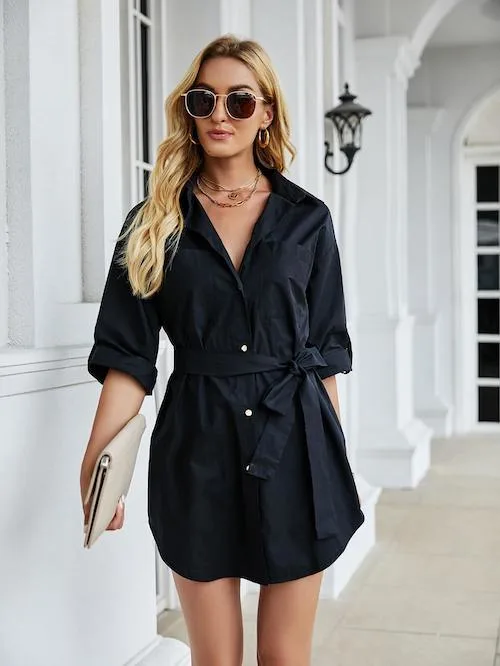 I bought a lot of white shirt dresses this summer and would love to try a black one. This dress is perfect for work outfits.
Striped Print Button Front Drop Shoulder Shirt Dress Without Belt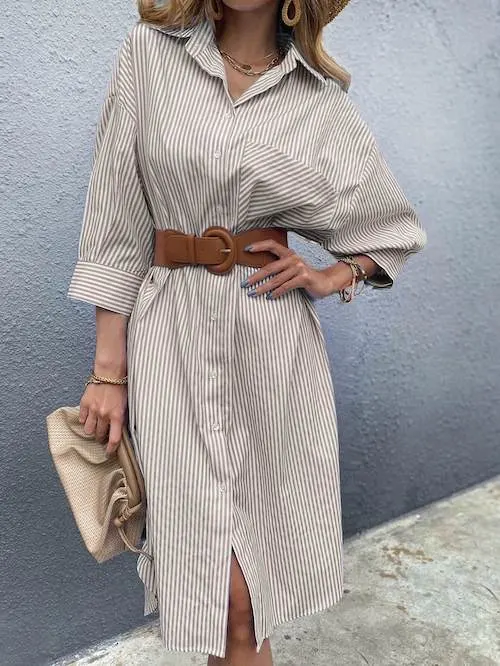 This is a stunning shirt dress, and it is practical too. Just change the belt on the photo to a simple black belt, and you can go directly to work.
SHEIN V-neck Button Front Dress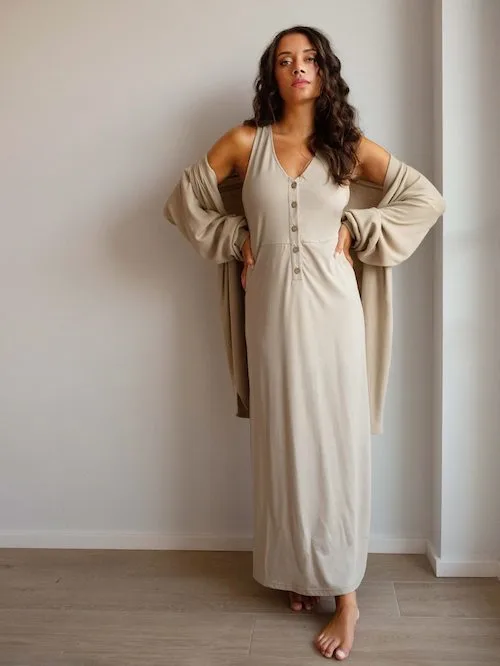 I can't refuse such a comfy and soft dress.
Drawstring Sleeveless Hooded Dress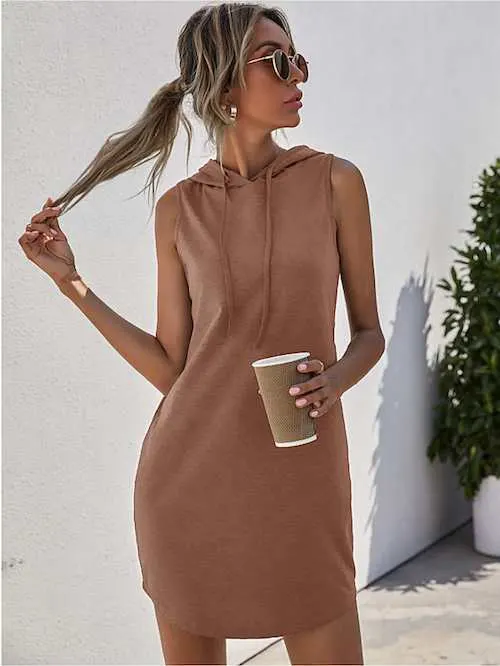 Solid Belted Button Through Denim Dress
This denim dress is so cute and stylish. You can pair it with white sneakers, black boots, and even fashionable sandals for a sexy night out!
Distressed Raw Hem Denim Shirt Dress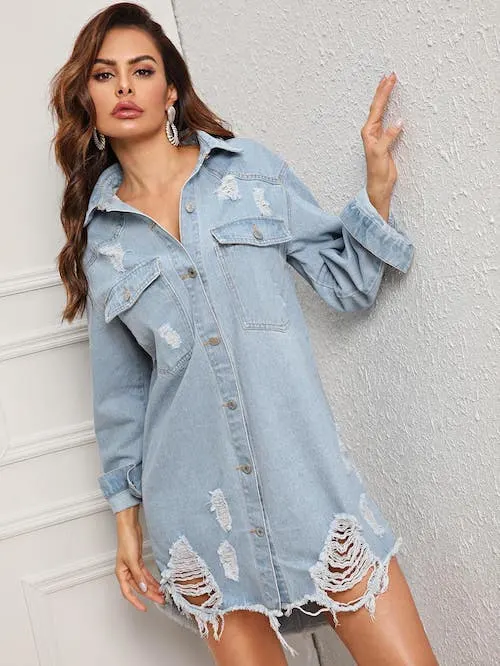 Split Thigh Tie Backless Rib-knit Maxi Dress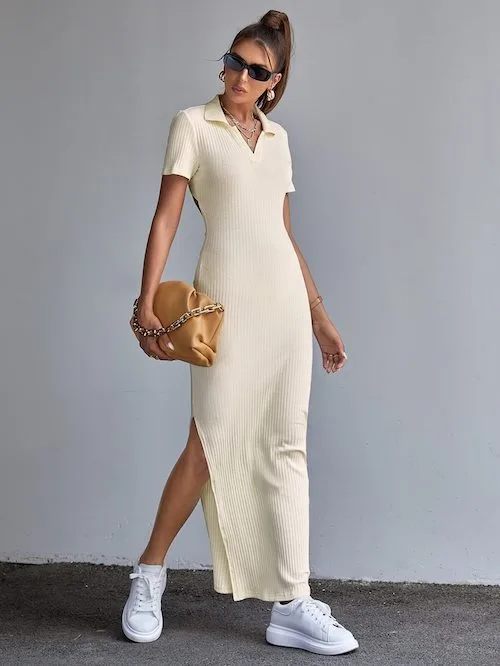 The Polo shirt style is trending.
Joyfunear V-neck Ribbed Knit Solid Sweater Dress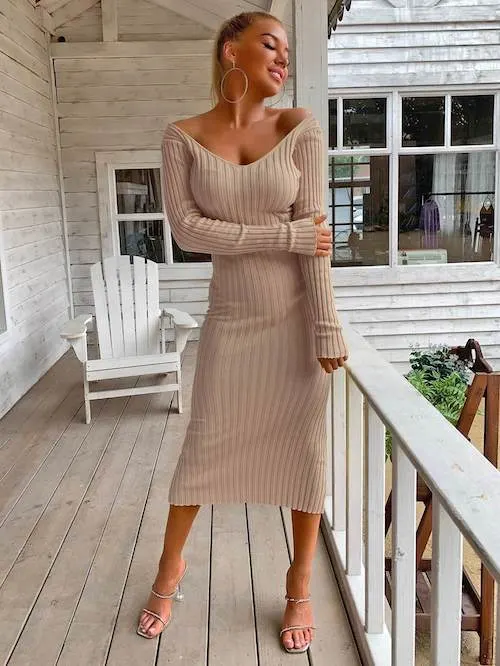 SHEIN 50% COTTON Tied Backless Split Thigh Waffle Knit Dress
I love how amazing the dress looks under the light and shadow.
Paisley Print Shirred Back Cami Dress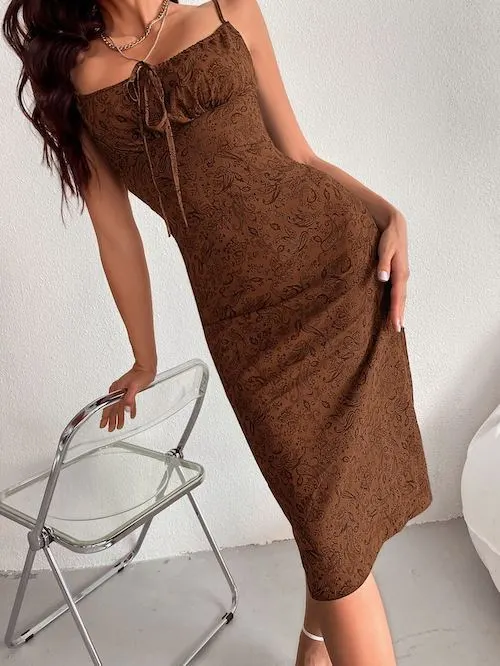 This is a beautiful retro-style dress.
Turtleneck Drop Shoulder Sweater Dress Without Belt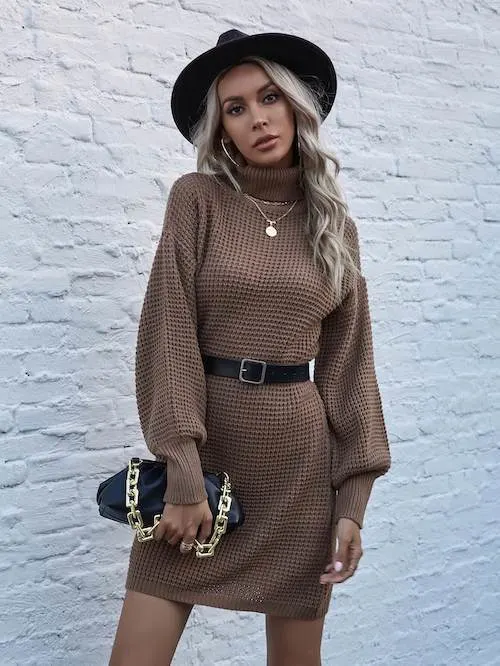 High Neck Drop Shoulder Longline Sweater Dress
Long knit dresses are always perfect to be worn alone or paired with a coat in the cold weather.
Cable Knit Drop Shoulder Sweater Dress Without Belt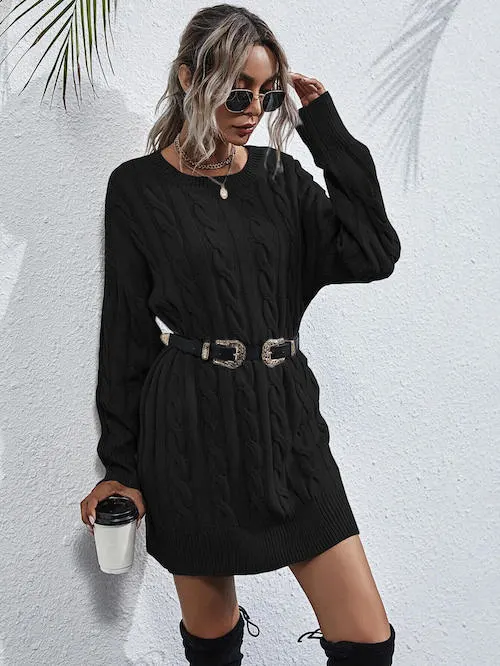 Cable knit looks so cozy.
Solid Side Split Sweater Dress Without Belt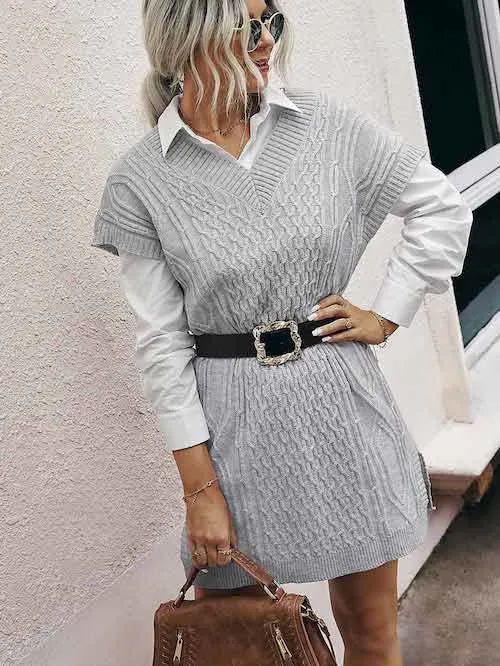 Vest style is back again. I love the drop shoulder designs of the vest dress that they will make your arm look slender.
Simplee Lapel Neck Double Breasted Pocket Detail Shirt Dress
This fabric is thick but not stiff.
Related Posts:
This post was all about fall dresses for women from SHEIN.
About The Author
Tracy is an experienced personal stylist, shopping expert, and fashion & lifestyle blogger. She has been featured on Time Magazine, Bustle, Best Life, Glam, The Zoe Report, Mic, and GOBankingRates, for her insights on fashion, beauty, home decor, and lifestyle. Read More