Looking for the best old money aesthetic outfits? Check this post for the old money style guide, 80+ best old money outfits, classic pieces for your old money aesthetic wardrobe, and the best brands to shop for.
On TikTok, Gen Z and TikTok creators have started to spread and copy the long-established "Old money aesthetic", a new trend that is low-key, never-out-of-style, and expensive.
Indeed, if one wishes to buy something that will never be thrown in the trash, but not is left behind by fashion trends, leaving aside whether it is basic, there is a particularly good way to do is to wear the old money style.
So, in this article, I am sharing what the old money aesthetic trend is, who are the best icons to learn the old money style, what classic pieces you need to build up your old money wardrobe, and the best old money aesthetic brands to shop for.
So scroll down to check these style tips and the examples of outfits, and don't hesitate to pin the to your Pinterest board and share them on social media sites.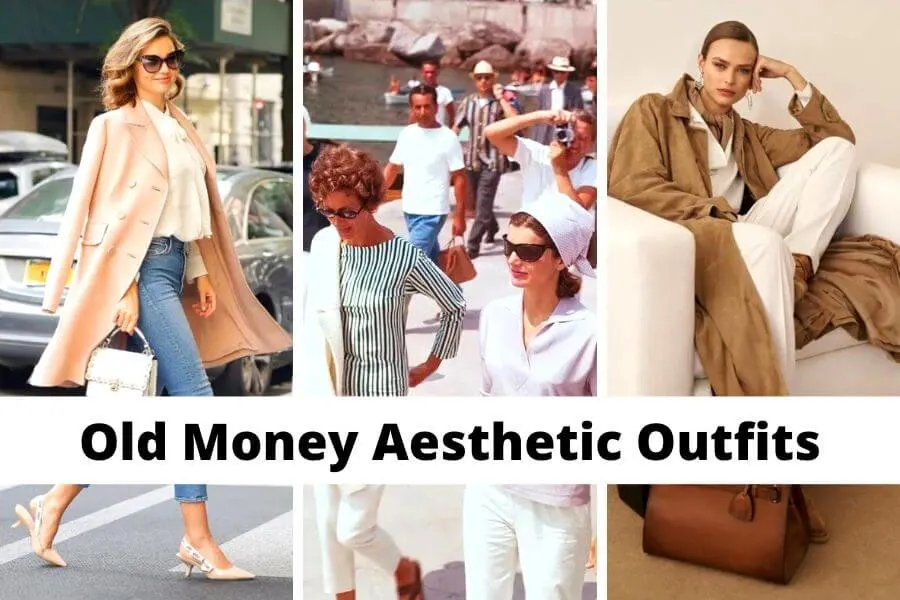 This post may contain affiliate links, which means I'll receive a commission if you purchase through my link, at no extra cost to you. Please read the full disclosure here.
This post is all about old money aesthetic outfits.
The Old Money Trend
When it comes to "old money style", many of you should be enlightened by the look inside "Gossip Girl", like the outfits by Blair Waldorf. From Ivy Style to luxurious socialite lifestyle, you can be considered to have a basic understanding of what wealthy people wear.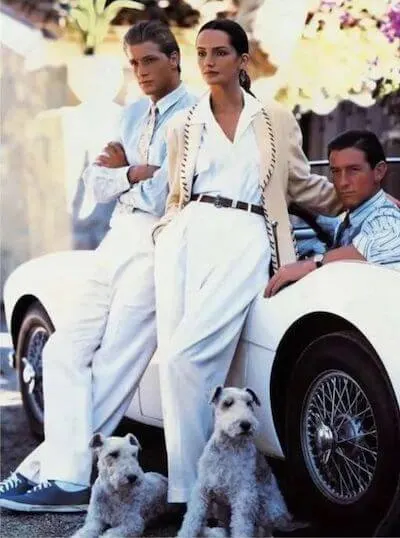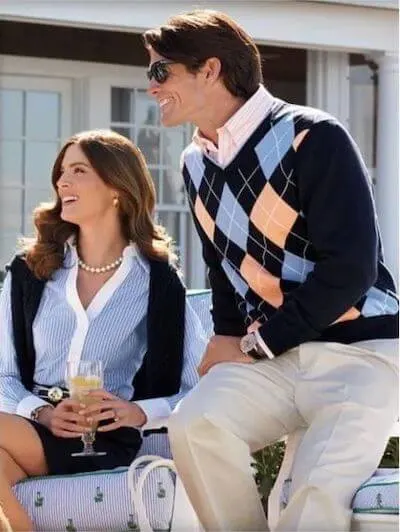 The so-called Old Money refers to the kind of family that has been rich for a long time. Most of them have a prominent family name or an ancestral title of nobility.
With the generational wealth and long line of ancestors, they are not only rich and famous but also powerful.
They live in the mansion left by their grandfather, wear the jewels left by their grandmother, and may have no big logos on their outfits, but their manners are all showing traces of a privileged life.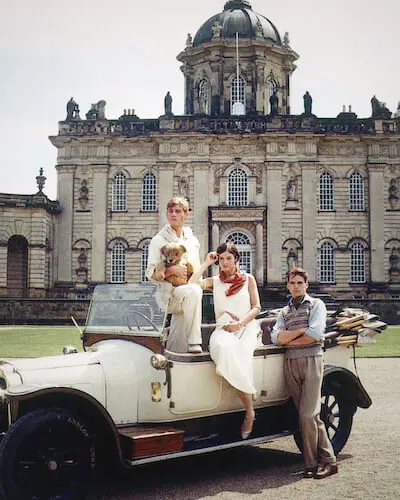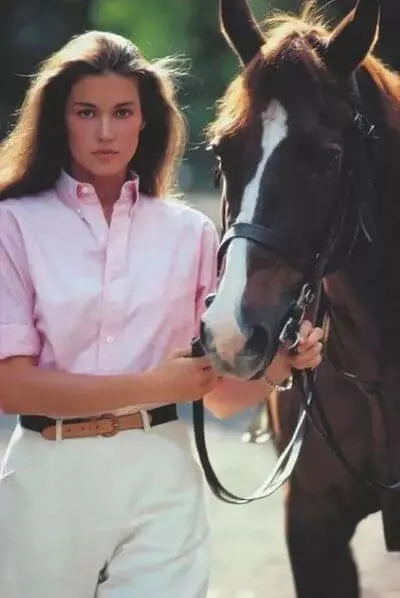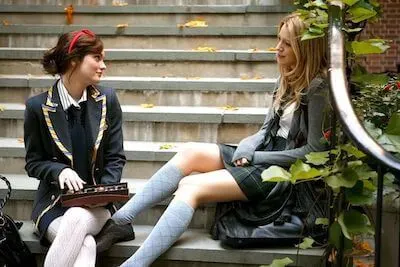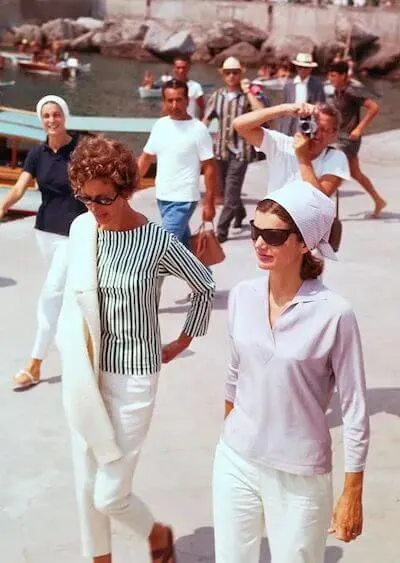 Old Money Fashion Icons: Who To Learn From
Jackie Onassis
If we need to choose a few Old Money representatives among celebrities, then the first and foremost would be the legendary Kennedy family.
Jackie Onassis, the former First Lady of the US is still considered to be the most fashionable First Lady in the United States history, whether wearing a gentle solid-colored suit or a pair of trousers, all presenting a high society and classic style.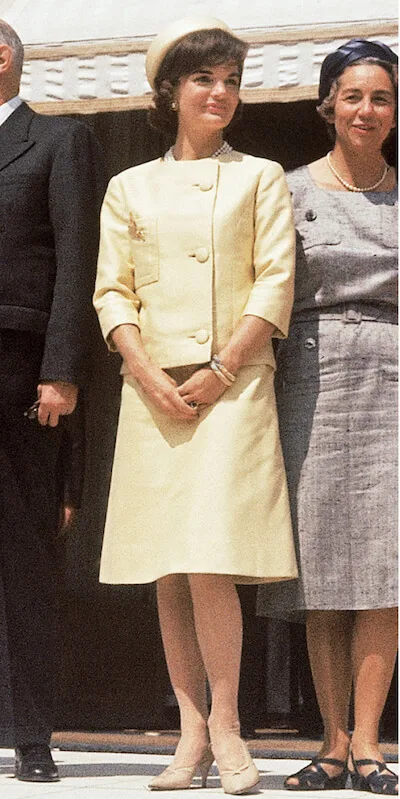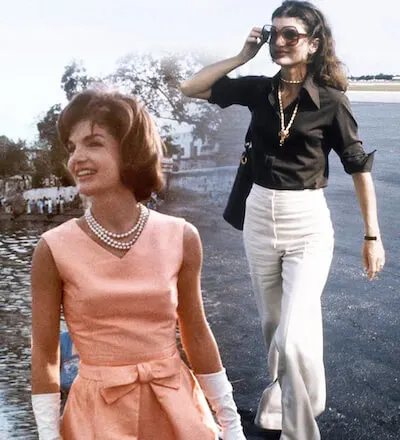 Carolyn Bessette Kennedy
And there is more than one style icon in the Kennedy family. The wife of John F. Kennedy Jr., Carolyn Bessette Kennedy is also the leading person of the old money style.
In her outfits, you will never see fancy collocation, but this minimalism not only will not let people feel boring but also bring a kind of New York City vibe, elegant and mixed with a little cool style.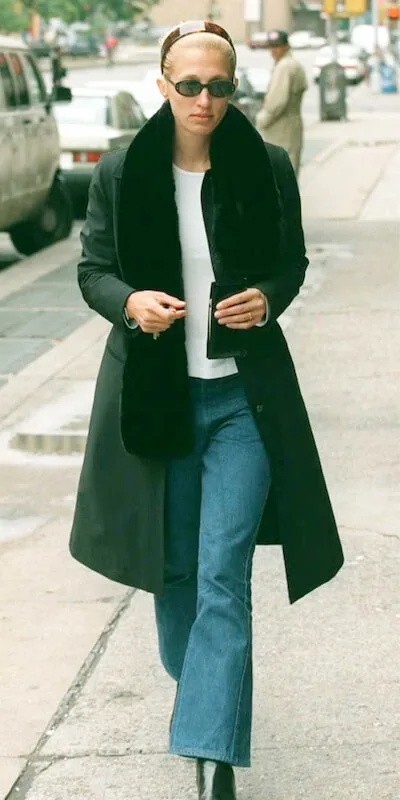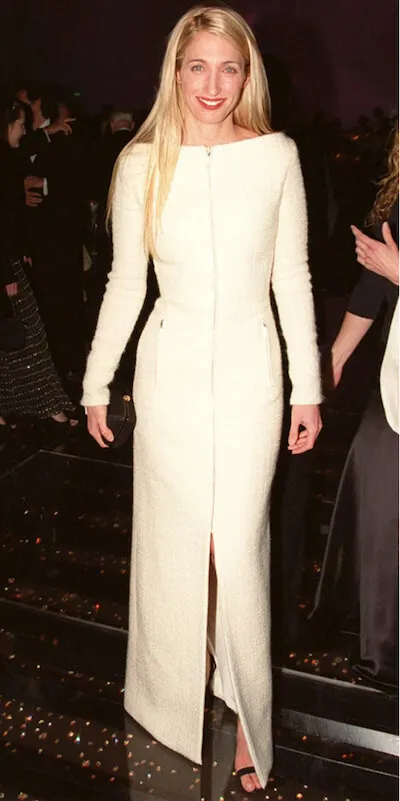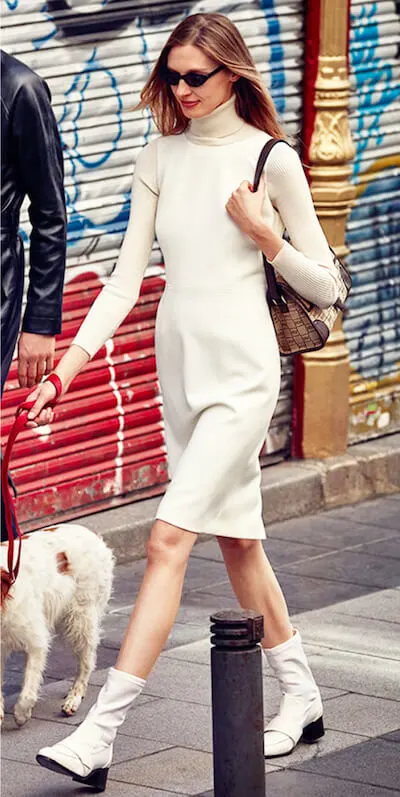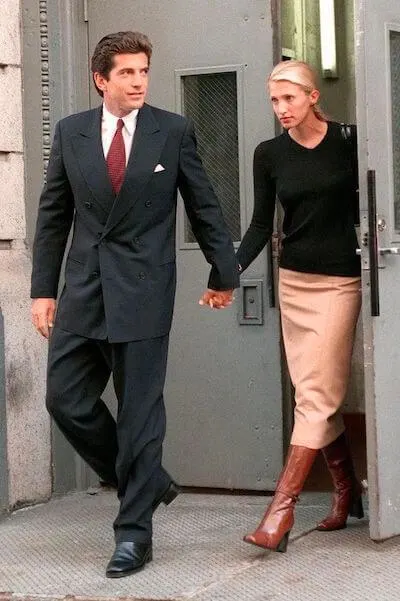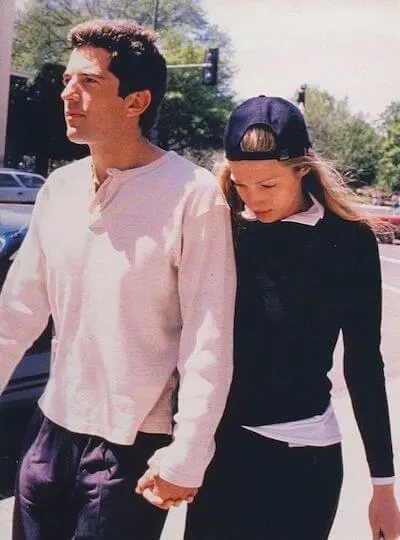 Princess Diana
And of course Princess Diana. For almost all the most popular clothing pieces nowadays such as V-neck sweaters, and tennis skirts, you can find timeless ways to wear them on her.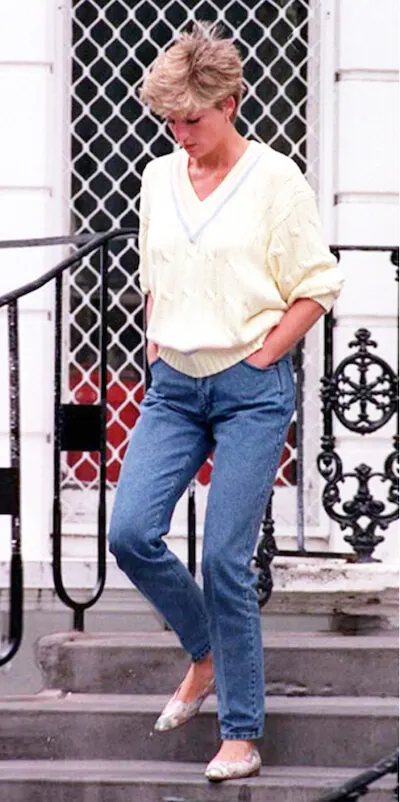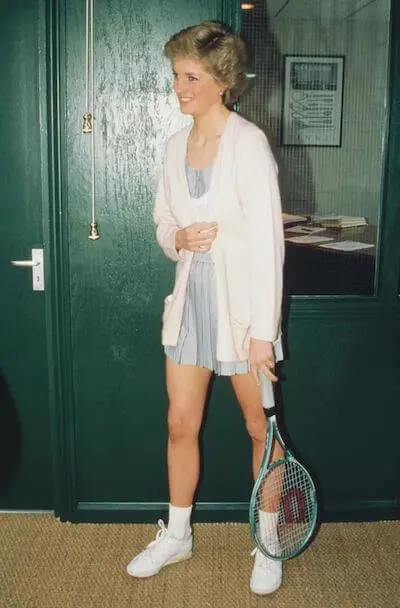 Old Money Aesthetic Color Palette
The old money style color scheme is usually a combination of three colors: brown, white, and blue, for example, navy, navy blue, blue-violet, and so on, and black, of course.
In addition, in the more traditional perception of the old money style, purple is a bright color that will be used frequently, especially when used to embellish to show personal style, purple is the best choice. For example, men's ties are often purple.
In short, in addition to purple, try not to have a large area too bright colors, to maintain the "never actively attract attention" color combination, which is the basis of the old money style.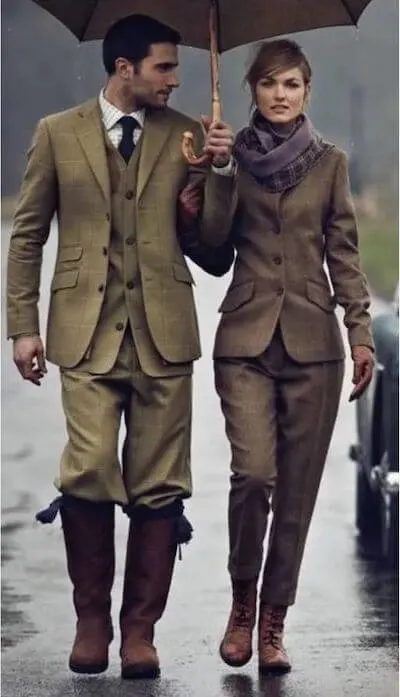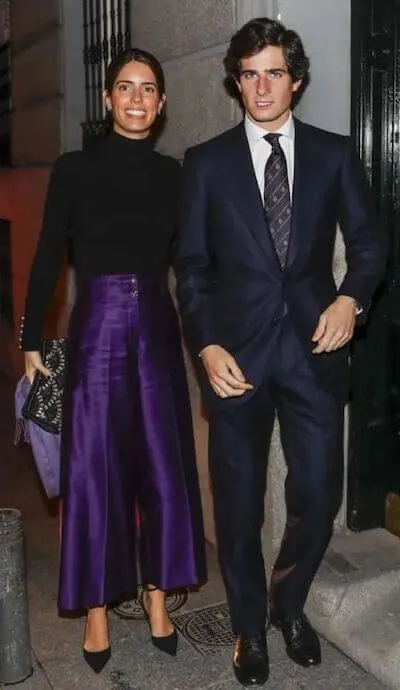 The best, and most common color schemes are the below two:
First, different shades of blue, white, and khaki, always look good.
Second, a large area of black and white or gray with a little blue and khaki as an embellishment also works well.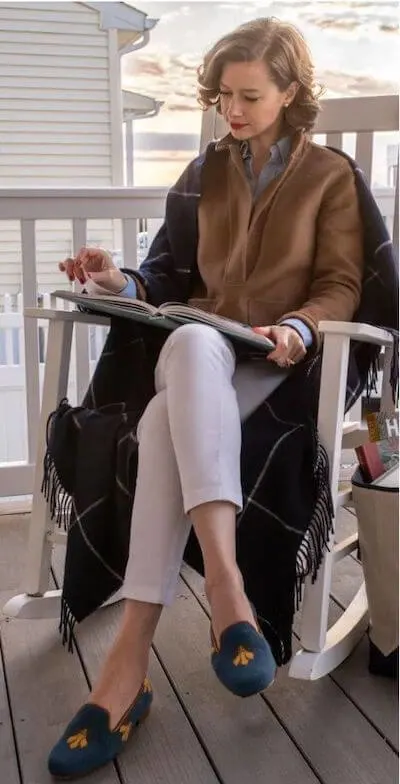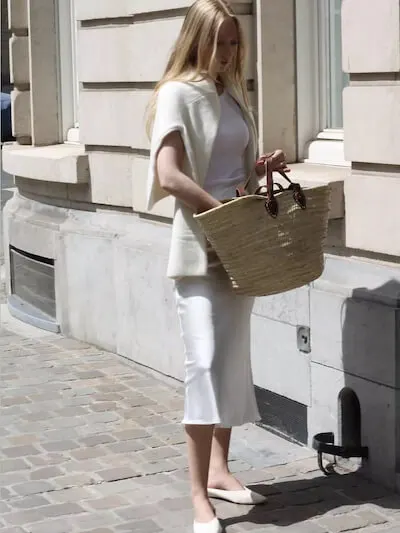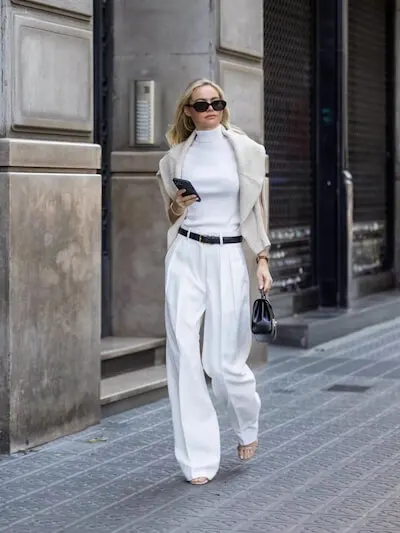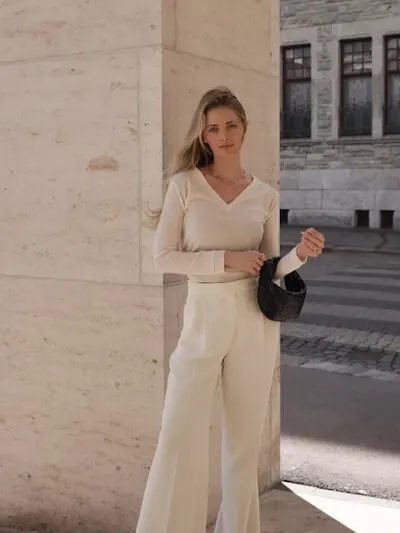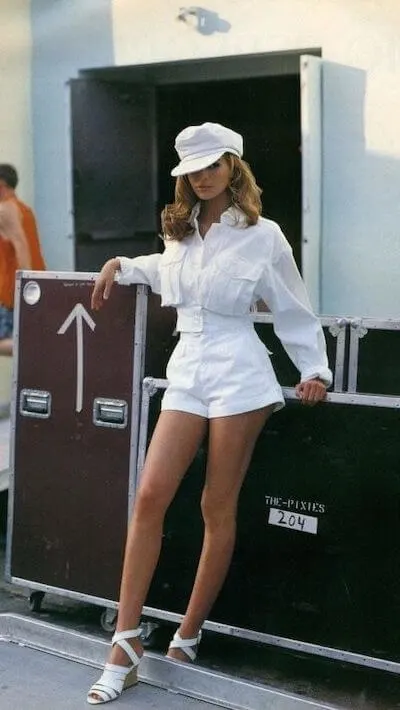 Old Money Style: Ivy Style / Preppy Style
The Old Money style actually includes the classic Ivy Style.
Because the Old Money family understands the importance of education, the young people in the family have been very diligent in their studies under this kind of teaching, and their degrees are either from Ivy League schools or Oxford or Cambridge.
Thus, the old money aesthetic look also naturally is similar to a preppy look, with strong dark academia or light academia style.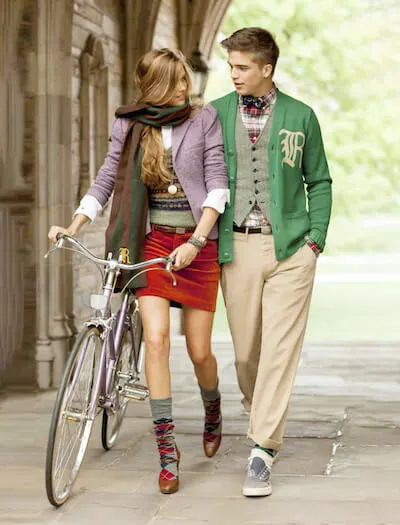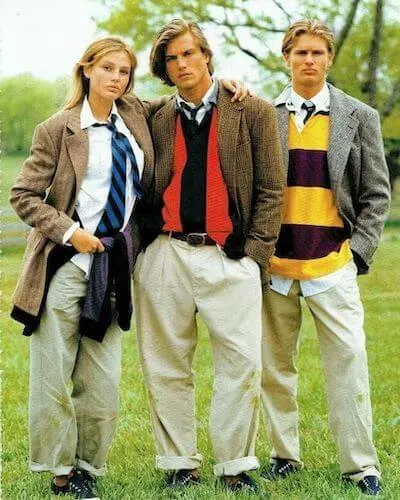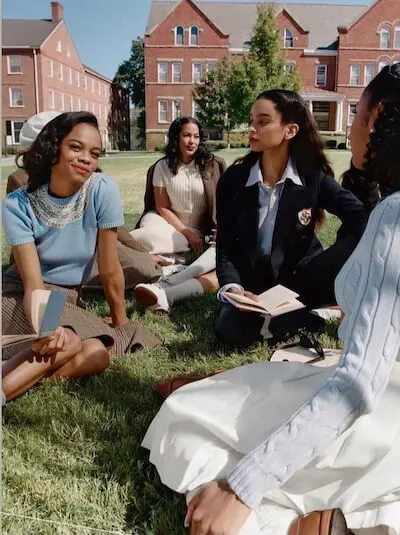 Oxford Shirt
To dress like an Ivy League student, it is a good idea to wear a classic Oxford button-down collar shirt. The two buttons on the collar were originally added by polo players in the polo matches to prevent the collar from flying up during the sport.
Because the fabric has its grain texture, the Oxford shirts are not as boring as poplin shirts, and they look well with a round neck or V-neck sweaters or directly being worn alone.
You can pair them with a pair of khaki pants and look like those intelligent people from wealthy families in romantic novels.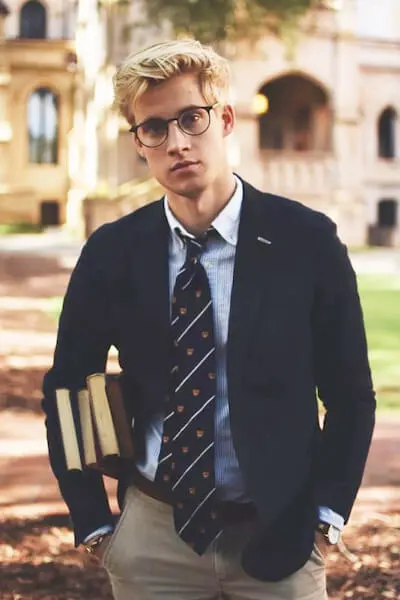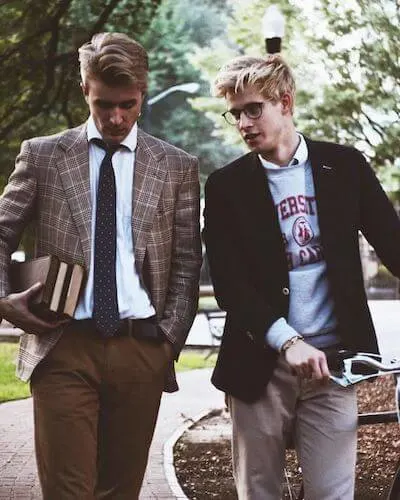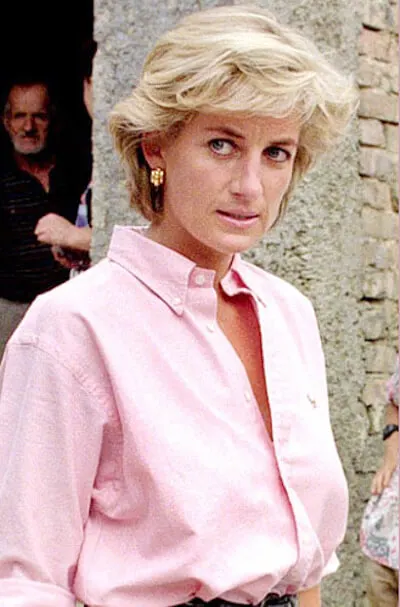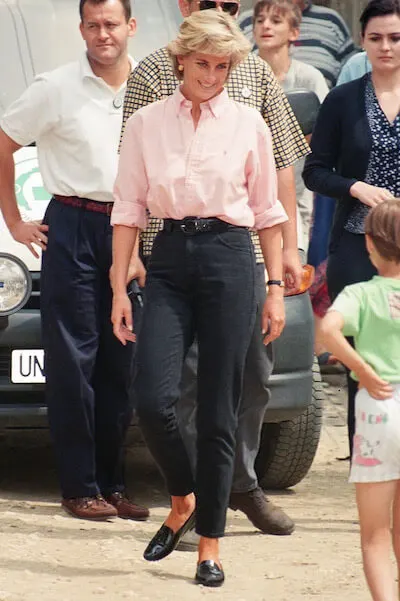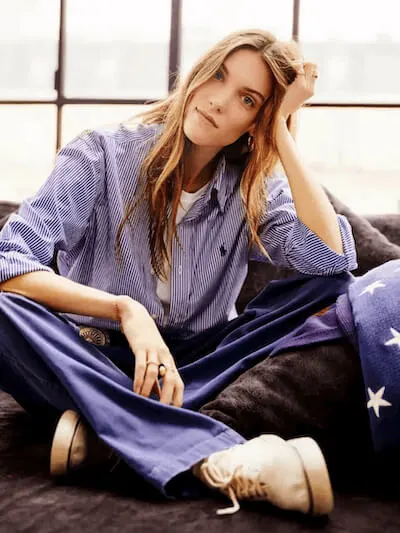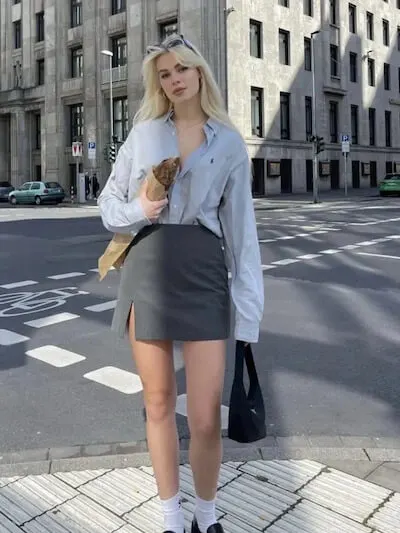 Tweed Blazer
Because the tweed jacket was first worn by gentlemen who hunted in the countryside at the end of the 19th century, this single item has strong old money genes from the beginning.
It's easy for both men and women to look like they've just returned from the family's century-old estate in a well-tailored tweed suit.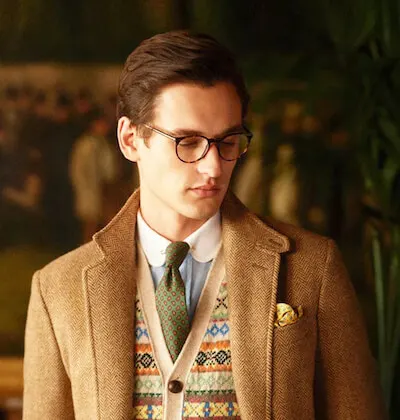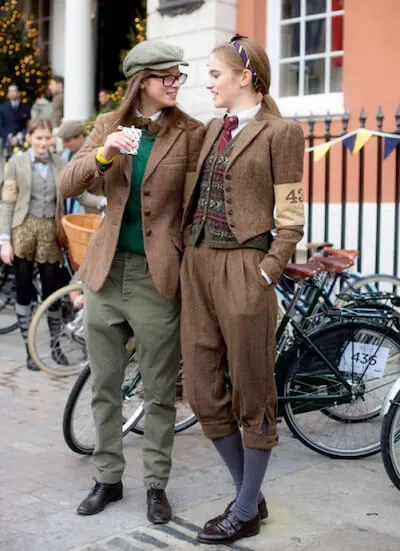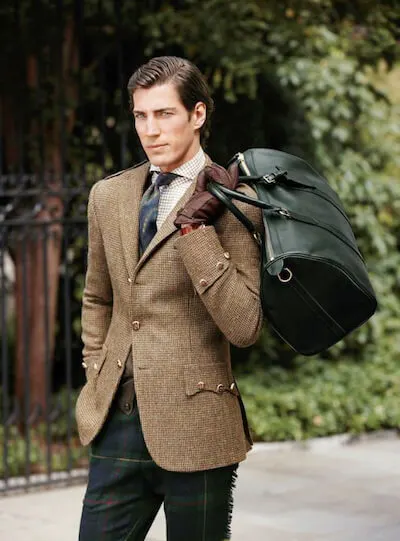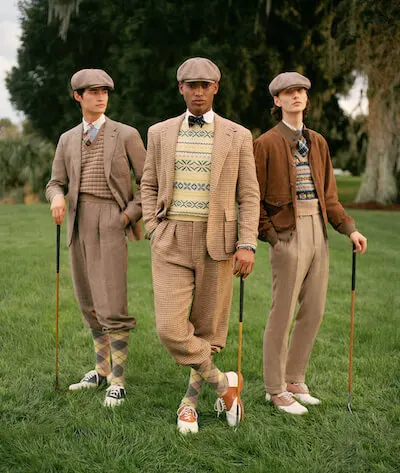 V-Neck Knit Sweater & Sweater Vests
While there are plenty of sports that don't cost a fortune, those favored by Old Money tend to have an expensive threshold, and only being good at a wealthy sport like equestrian or tennis can convince people you grew up spending your summers at the expensive country clubs.
Although Old Money people usually look like they are pampered, they actually play sports at a surprisingly high level.
After all, they grew up with a tennis coach who was probably a retired celebrity player, and the middle class struggled to make money to send their kids to equestrian school when they had already learned dressage at their own horse farm.
Although the Old Money sports are not something you can practice with a day, the Old Money sports style or a little effort can be learned.
V-neck knit sweaters and the following good items show a very strong old money style.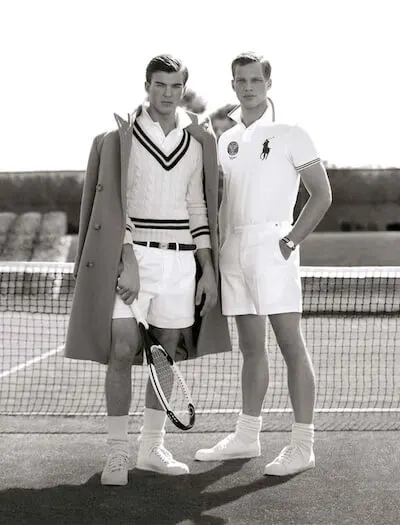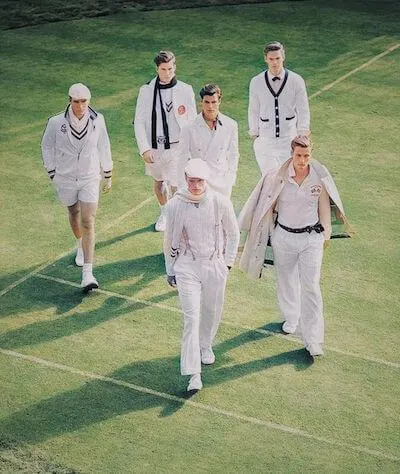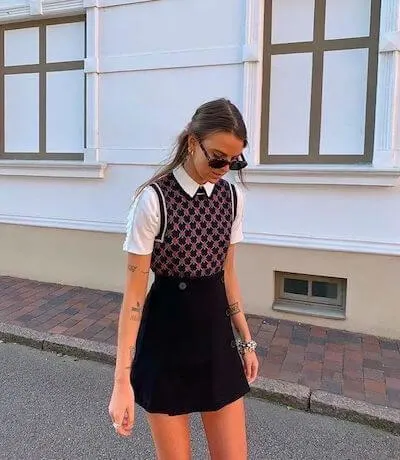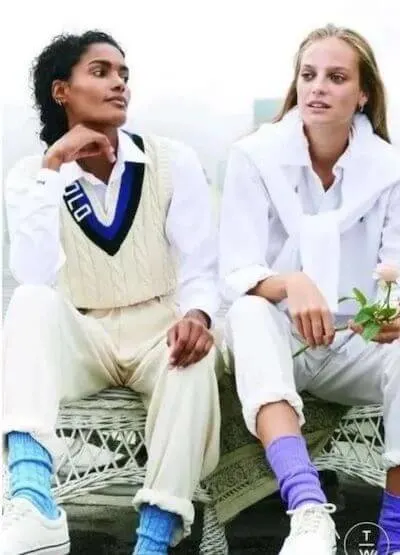 Polo Shirts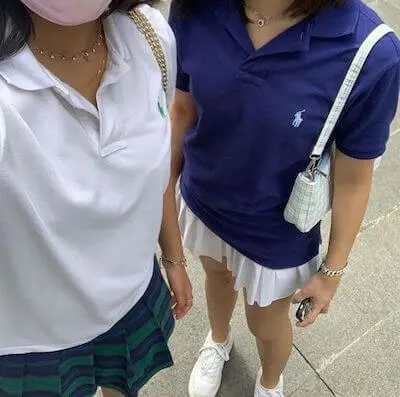 Tennis Skirts & Other Tennis Wear Pieces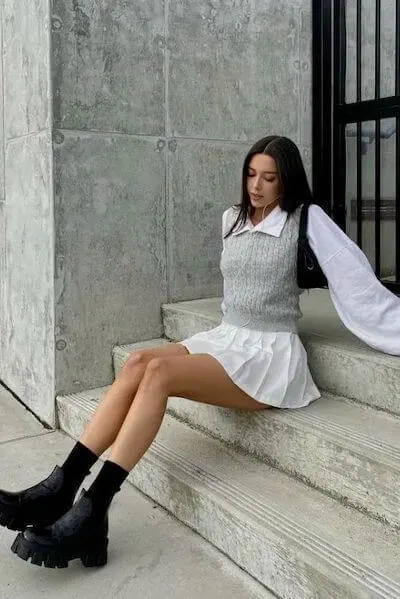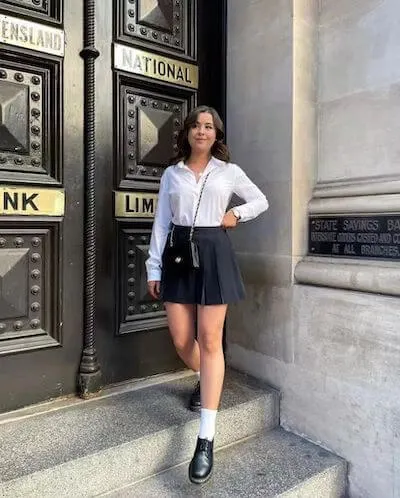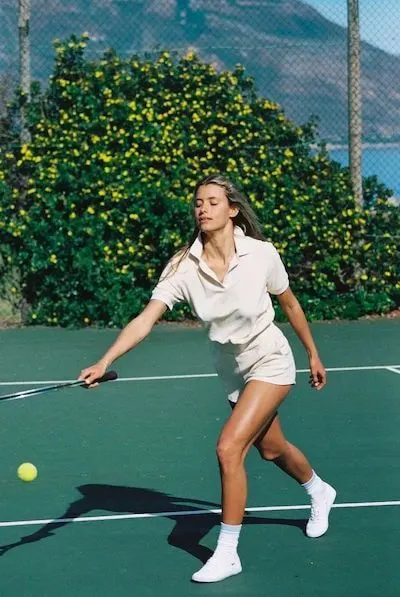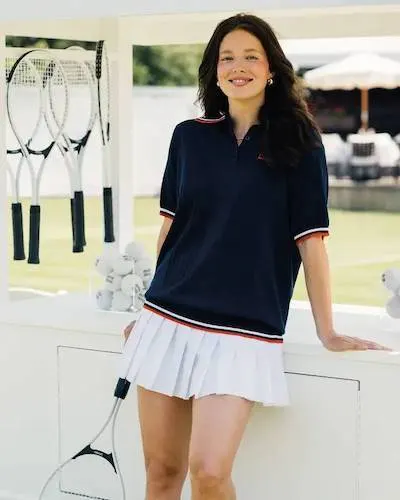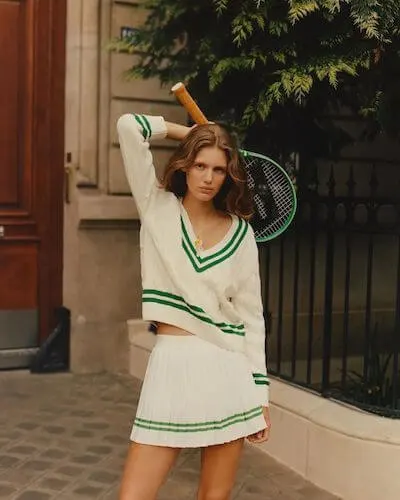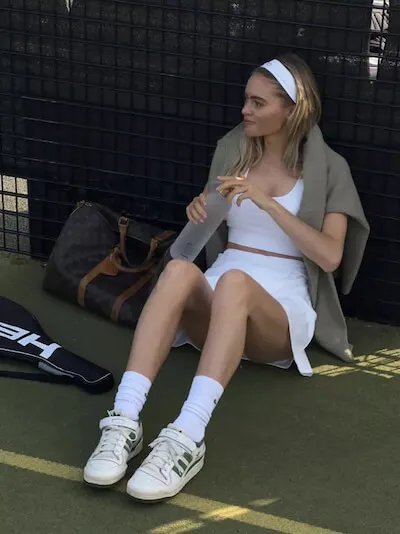 Plaids And Stripes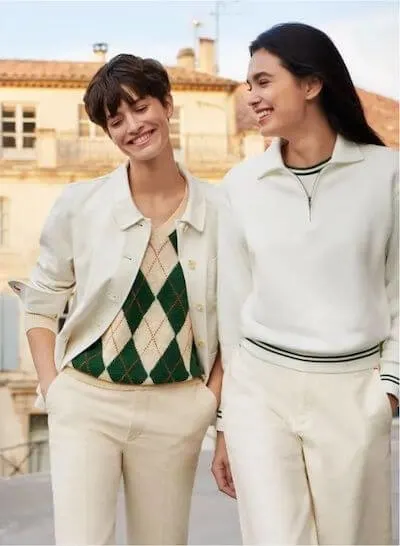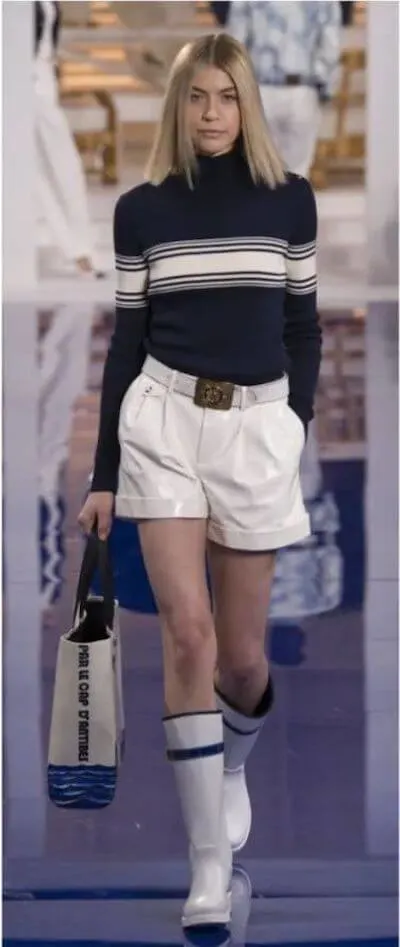 The Right Accessories
Simple hair bands, white shoes, colored socks, cute cardigans, are good choices.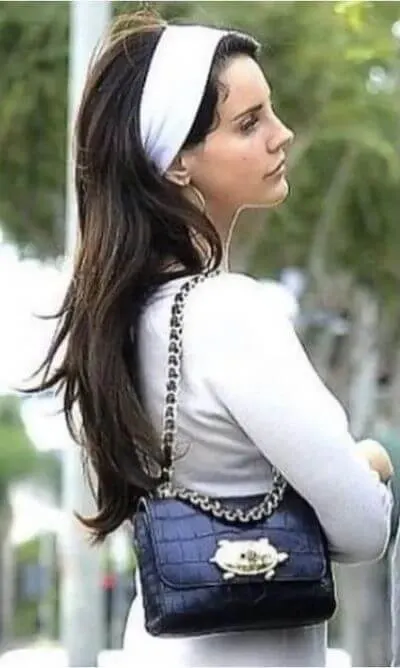 Old Money Style: Powerful Women
Simple, sensual, strong, with a powerful women's style, look high-status and smart.
Shiv in "Succession" loves this style, and every single one of her outfits looks very expensive.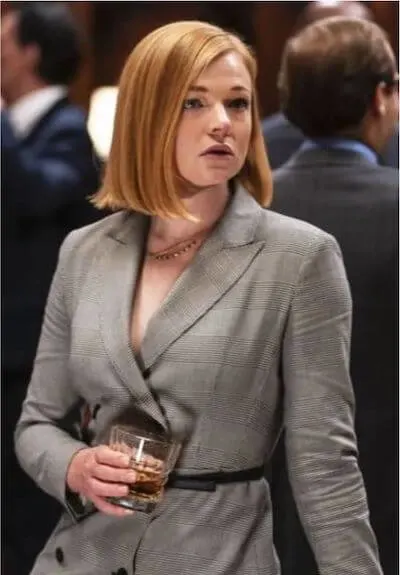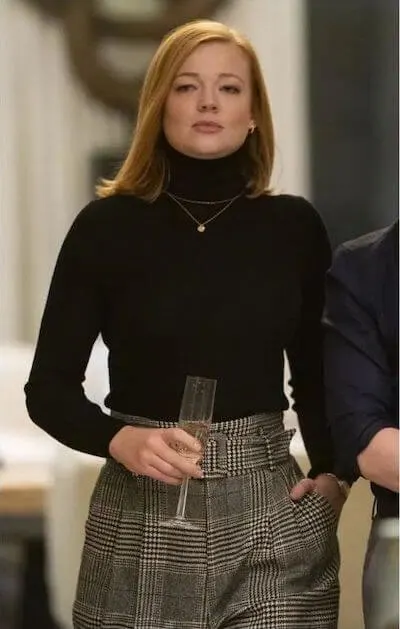 Pro Tips:
Have a clear silhouette and sharp-cut pieces.
Have more office wear pieces, such as shirts, suits, trench coats, and pencil skirts.
Choose good quality material: the key is to make the clothes look neat.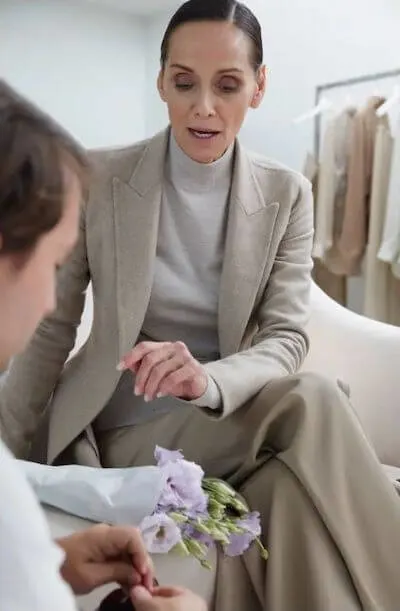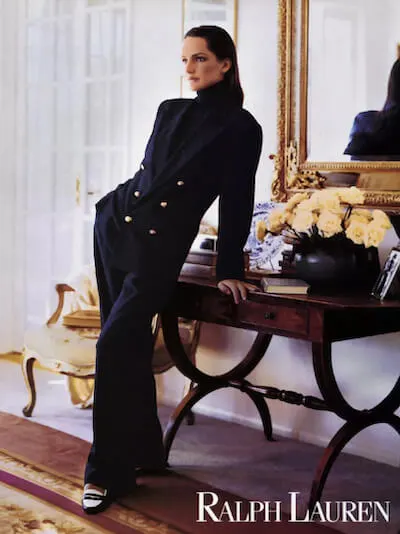 Old Money Style: Wealthy Feminine
This style requires first of all more feminine pieces to achieve, for example, pointed heels, elegant handbags, women's jackets, chiffon, and so on.
Secondly, there should be a sufficient amount of gorgeous but classic elements, for example, a pearl necklace, silk scarves, brooches, and so on.
While meeting the above two points, on the one hand, do not pursue the effect of attracting too much attention, moderate style is already good, otherwise, it will become the Los Angeles new money celebrities rather than old money women; on the other hand, it is best to have a bit of famous classic brand names.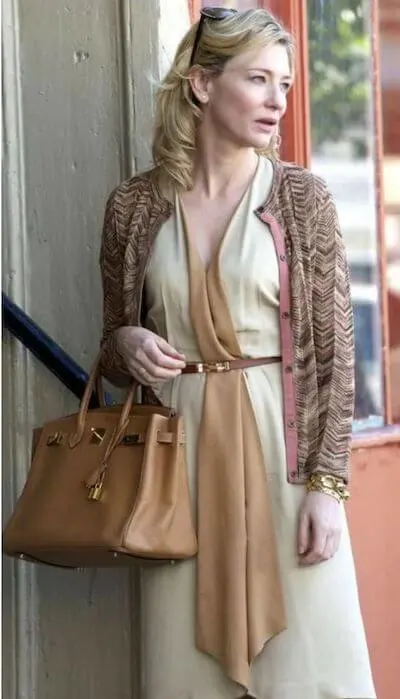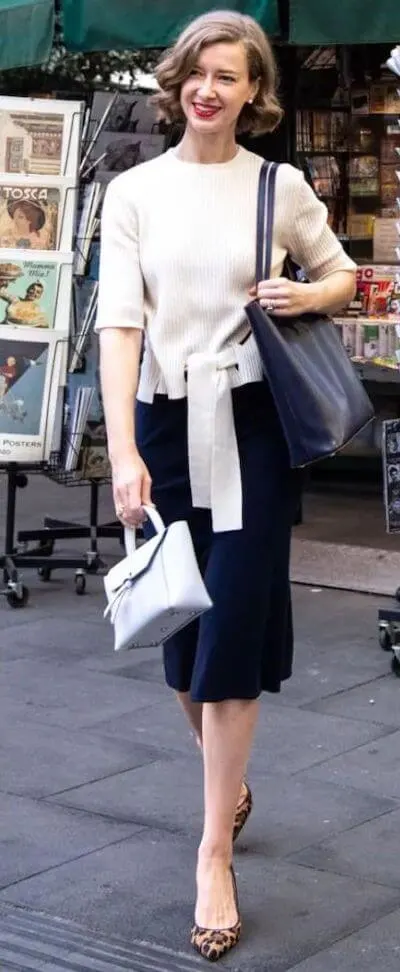 How To Wear Old Money Style For A Casual Vacation
If you want to wear old money style on a casual vacation, I especially recommend you try a striped piece for your casual outfits.
Whether it's a striped shirt or striped skirt or even a pair of striped trousers for spring and summer, or a striped knitted piece for fall, they are all very comfortable and elegant and show your extraordinary fashion taste.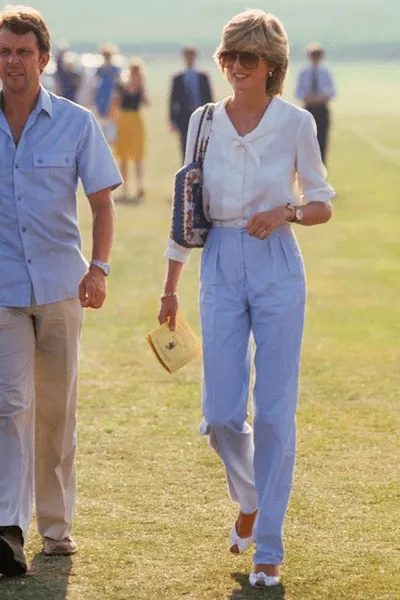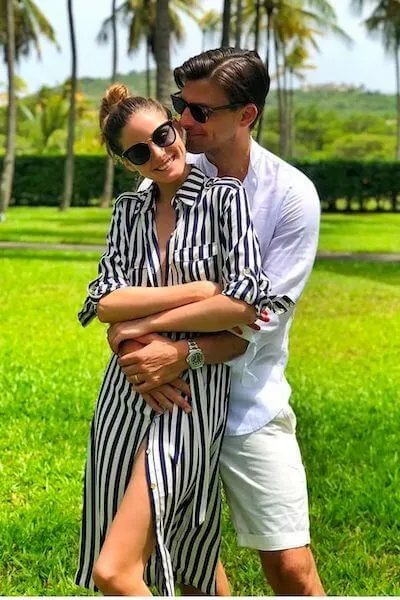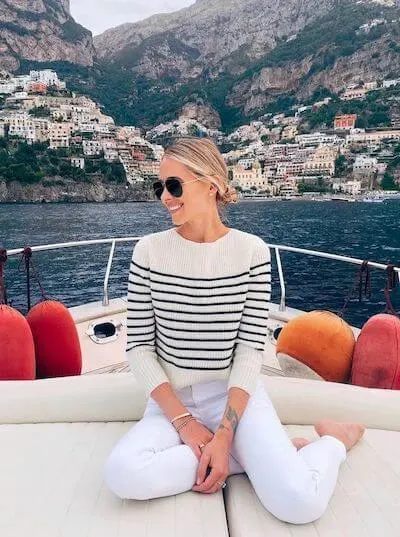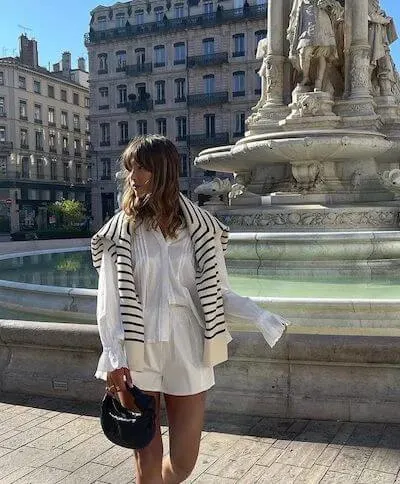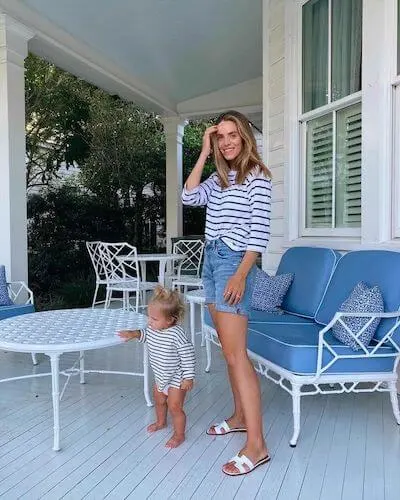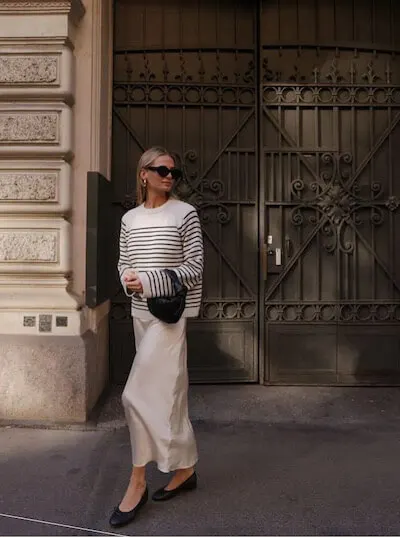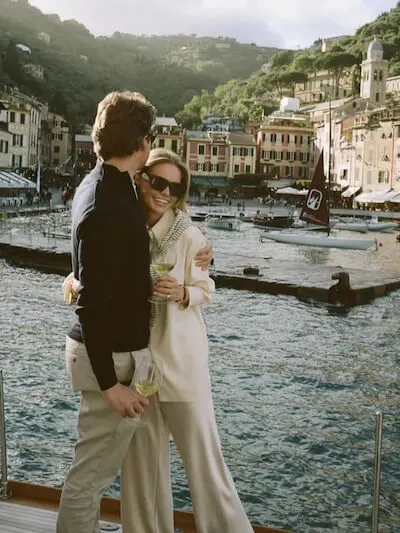 The Old Money Socialite Lifestyle Fashion Guide: What To Wear To Social Gatherings
As a member of the old money family, it is inevitable to attend some magnificent occasions.
For women, a slim and elegant evening dress is the best choice.
But the special thing about the Old Money aesthetic is that even at cocktail parties where there is a lot of competition, Old Money people still have their own dress code, and will not choose a particularly out-of-the-ordinary style.
Even if they choose dresses that show a certain degree of skin, they will also choose those that show a very elegant design.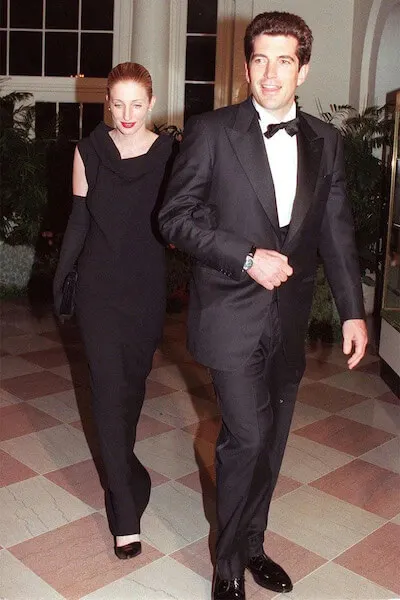 Both men and women choose the style that is classic and timeless, and no matter how many years after the look is not out of date.
Best Old Money Fashion Brands: Where To Buy Old Money Aesthetic Outfits
What Brands Are Old Money Aesthetic Brands?
If you are looking for the best old money aesthetic pieces, you should avoid flashy logos, which are often preferred by nouveaux riches and are full of the new money vibe, baggy fits, and exaggerated designs, but choose high quality, elegant designs and no brand logos or designer labels. Thus, some luxury brands like Louis Vuitton and Gucci, are usually not considered as old money brands.
The brands that best tell the old money aesthetic are Chanel, Loro Piana, Ralph Lauren, Barbour, Ermenegildo Zegna, Brunello Cucinelli, Brioni, and Armani.
If you are on a budget, you can go to their affordable alternatives of neutral colors, but please make sure you are wearing neat, clean, and simple pieces for your entire look.
Ralph Lauren
Ralph Lauren has been representing the Old Money lifestyle for decades and has remained true to its brand's discreet elegance of old money fashion, no matter what the latest trends are blowing in the fashion world.
If you want a more authentic old-money style, Ralph Lauren's runway shows and lookbooks are the perfect references. This brand is the best at using classic, simple, elegant pieces to dress up an outfit.
I am not asking everyone to be rich people, or to spend much money to buy Ralph Lauren's Purple Label products and have excessive amounts of expensive clothes, but you can learn how this brand combines the clothing pieces, and then you can find the perfect example and find similar pieces to create your outfits.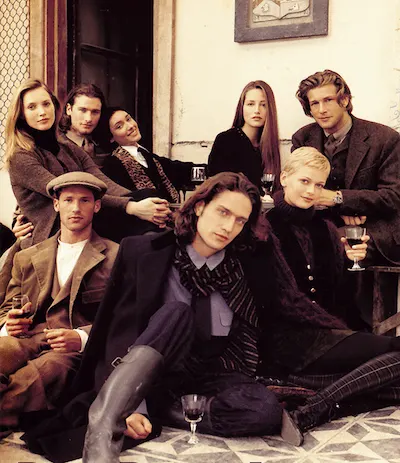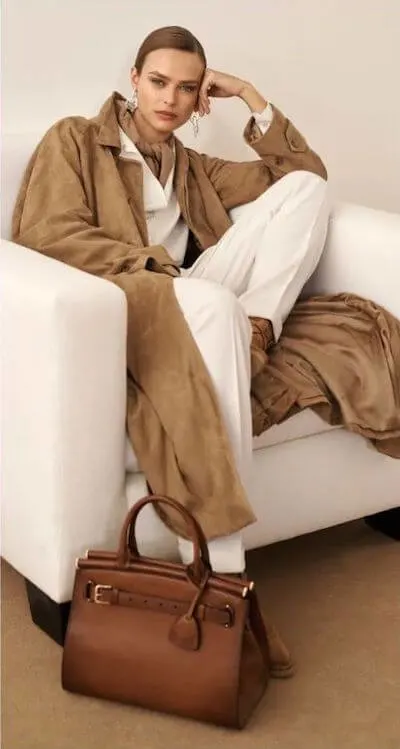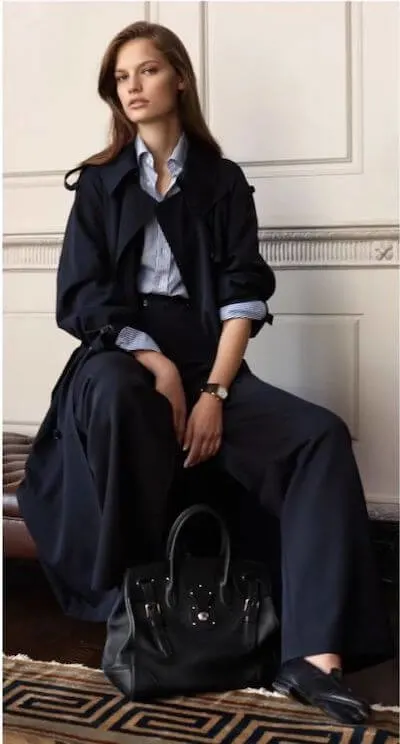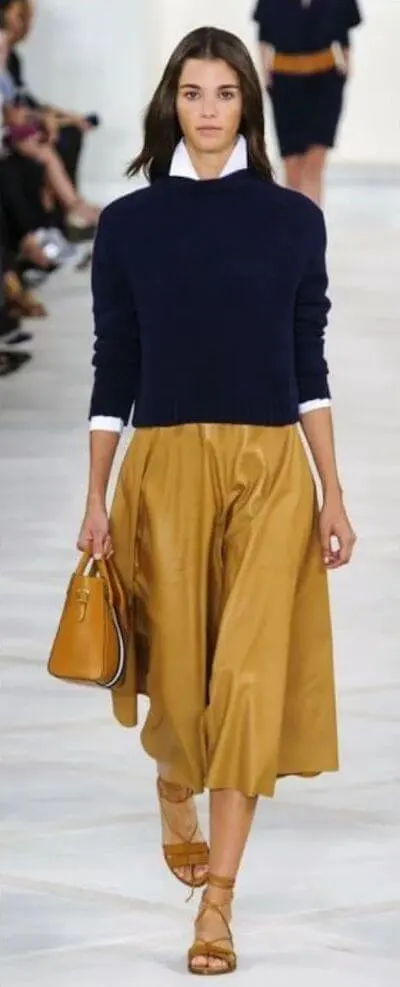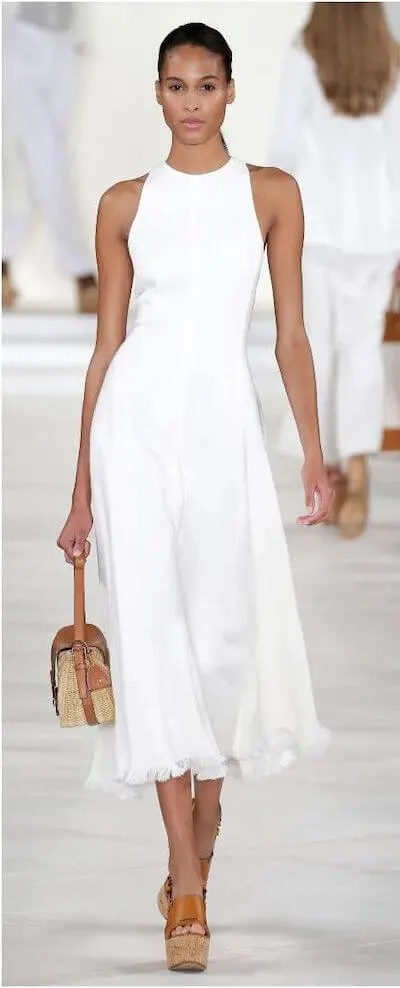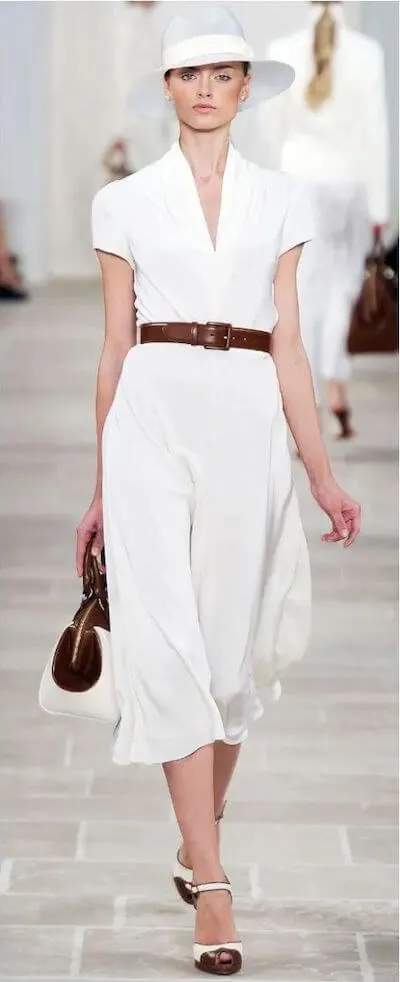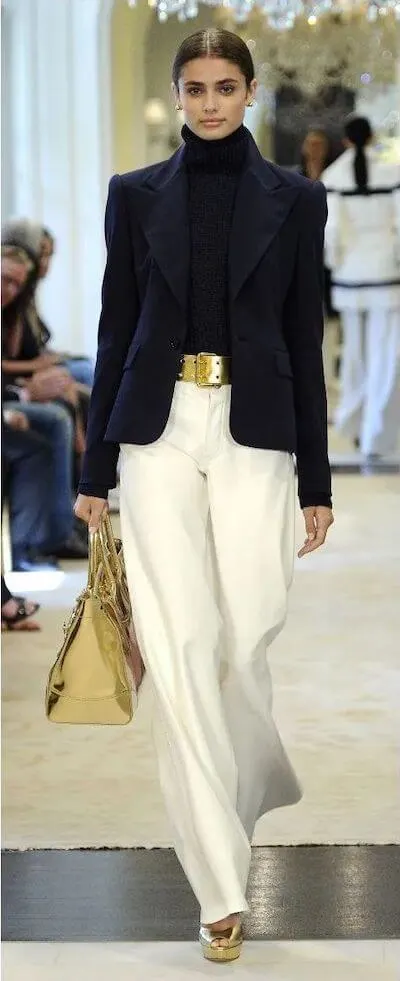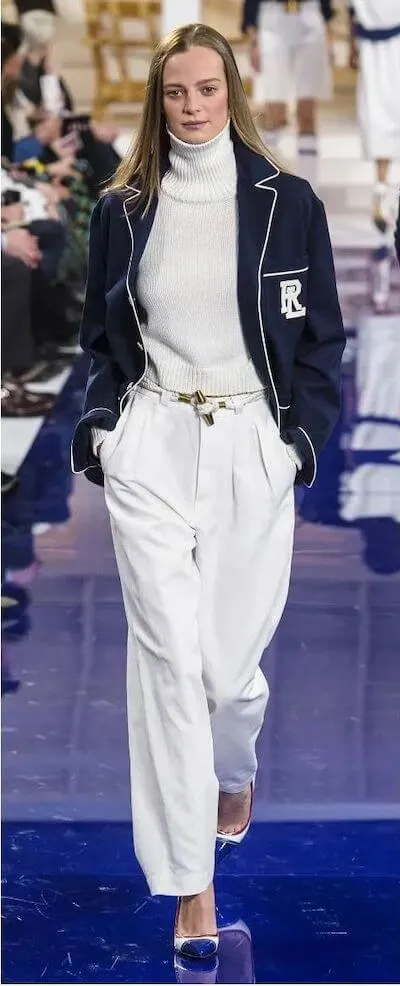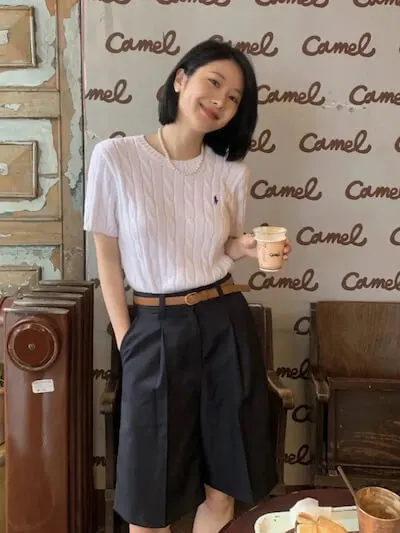 Shop The Brand

Brunello Cucinelli
Brunello Cucinelli is one of the world's leading luxury brands from Italy. Many people know that cashmere is top quality, expensive, comfortable and easy to match with other clothes, but there is no better brand than Brunello Cucinelli that knows how to design a "low-key luxury" style with top quality cashmere fabrics.
Shop The Brand

This post was all about old money aesthetic outfits.
About The Author
Tracy is an experienced personal stylist, shopping expert, and fashion & lifestyle blogger. She has been featured on Time Magazine, Bustle, Best Life, Glam, The Zoe Report, Mic, and GOBankingRates, for her insights on fashion, beauty, home decor, and lifestyle. Read More
Related Posts: