Looking for cute school outfit ideas for girls from SHEIN? Check this post for our favorite trendy outfit ideas to help you stand out this year.
Have you rushed to SHEIN to buy clothes recently? You must have done this, right? Because SHEIN's recent clothes and prices are getting more and more attractive! And there are discounts.
I was utterly fascinated by the category of vacation accessories by SHEIN a while ago! I don't remember how many orders I have placed! I will write an accessories recommendation when I have time! SHEIN has all the trendiest hair accessories on the market!
In addition, I also fell in love with SHEIN's SHEIN Basics series. I bought a few essential items, and they were all of excellent quality. Just buy a few of them, and they all look expensive. If you want to purchase basic styles, black bodycon dresses, solid color tees, tank tops, joggers, etc., you can go to SHEIN Basics.
Of course, how can basic items satisfy us! So I found 37 trendy, cute and comfortable school outfit ideas for teenage girls from SHEIN! You have to be pretty in school and class.
So scroll down to check the outfits, and you can shop the look via the "Shop The Outfit" link below each outfit, and also you can Pin the images you like!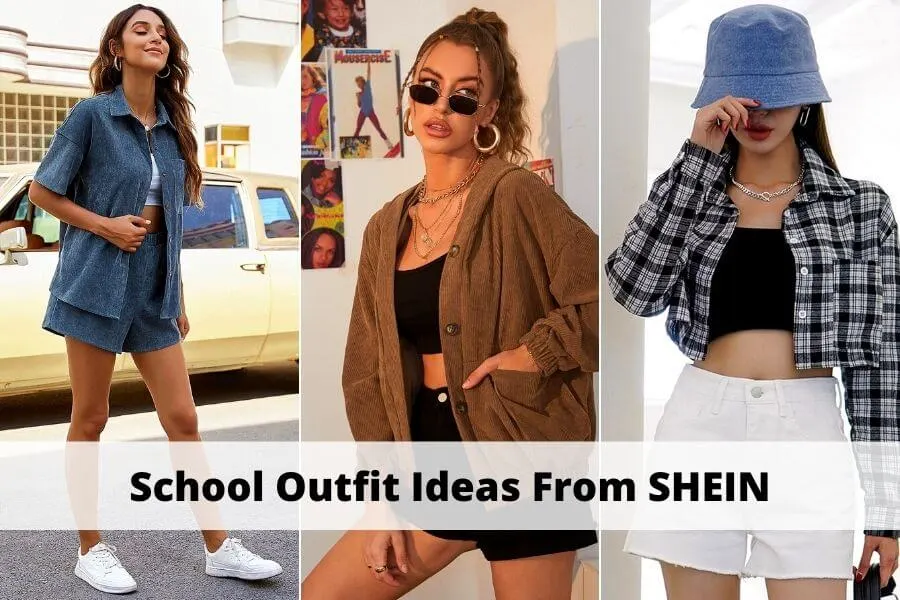 This post may contain affiliate links, which means I'll receive a commission if you purchase through my link, at no extra cost to you. Please read the full disclosure here.
This post is all about school outfit ideas for girls from SHEIN.
Cute School Outfit Ideas From SHEIN
1. Plaid High-Rise Pleated Mini Skirt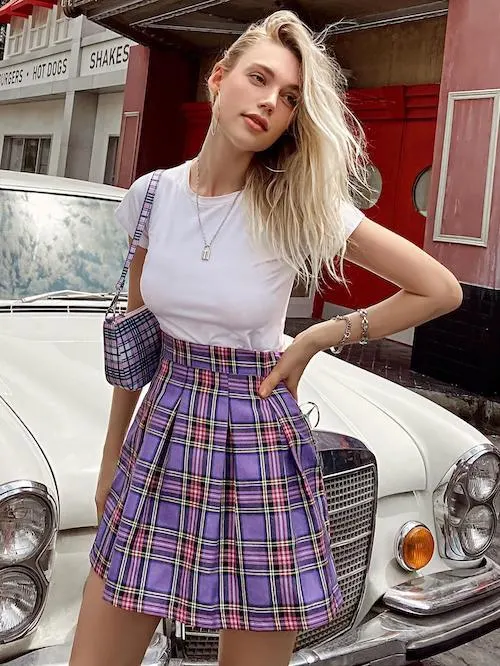 2. SHEIN Notched Neck Rib Knit Crop Tee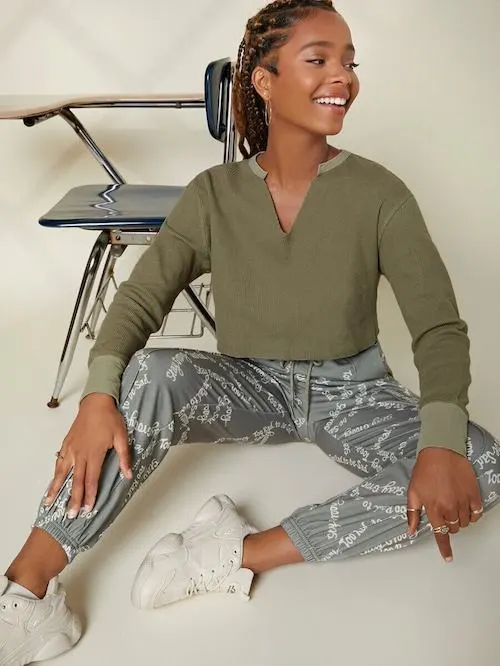 3. Chain Detail Tartan Plaid Pants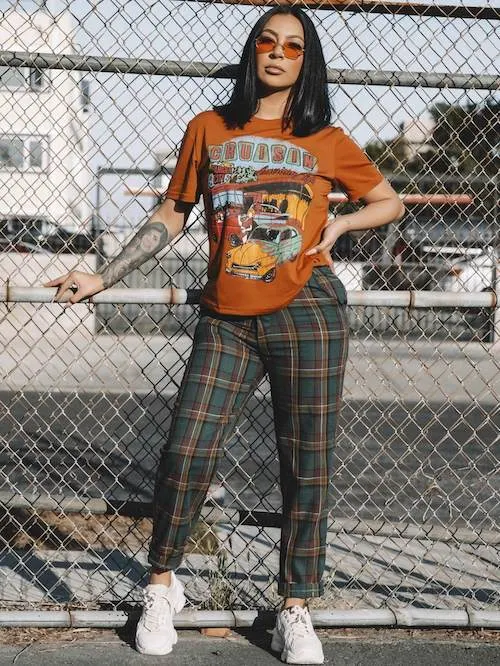 4. SHEIN Zipper Side Solid Skater Skirt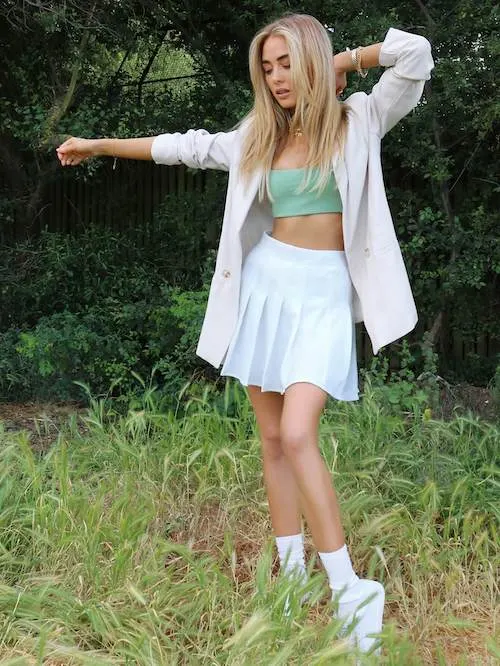 5. DAZY Solid High Waisted Boyfriend Jeans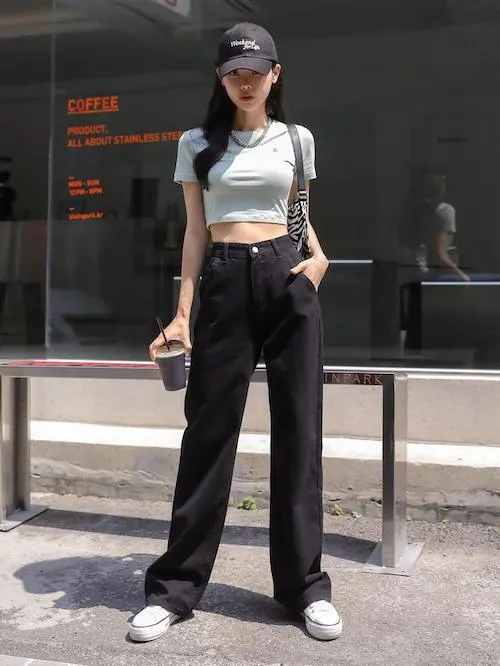 6. Contrast Top-stitching Straight Leg Jeans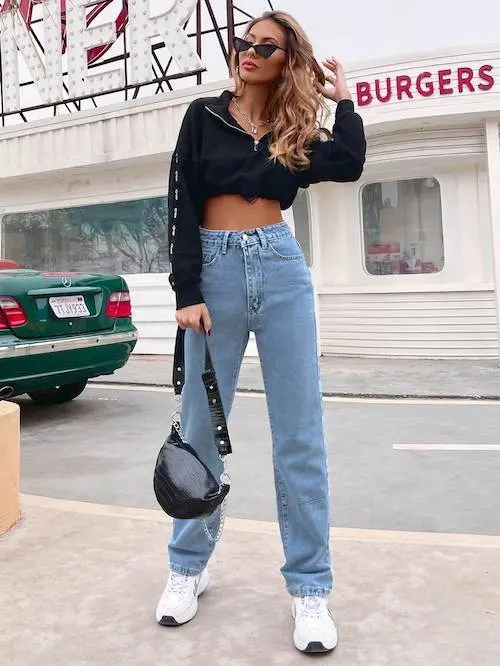 7. Half Button Plicated Denim A-line Skirt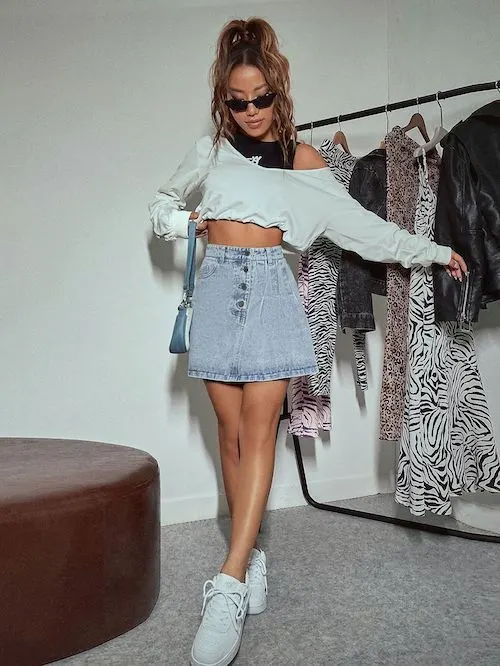 8. High Waist Heart Print Wide Leg Jeans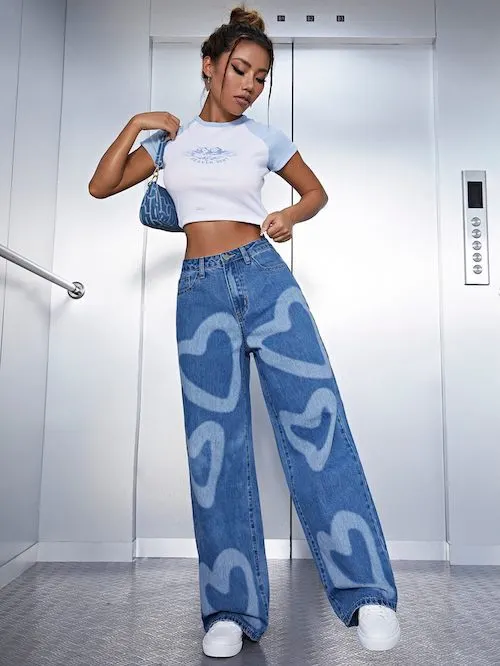 9. DAZY Letter And Mountain Print Oversized Tee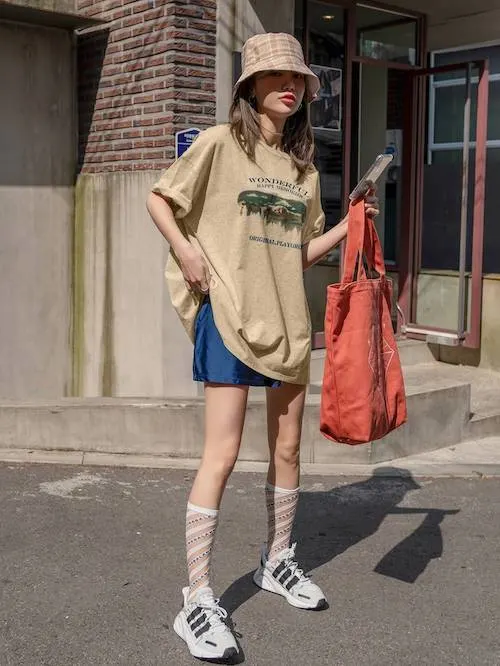 Trendy School Outfit Ideas From SHEIN
10. Pocket Front Crop Corduroy Jacket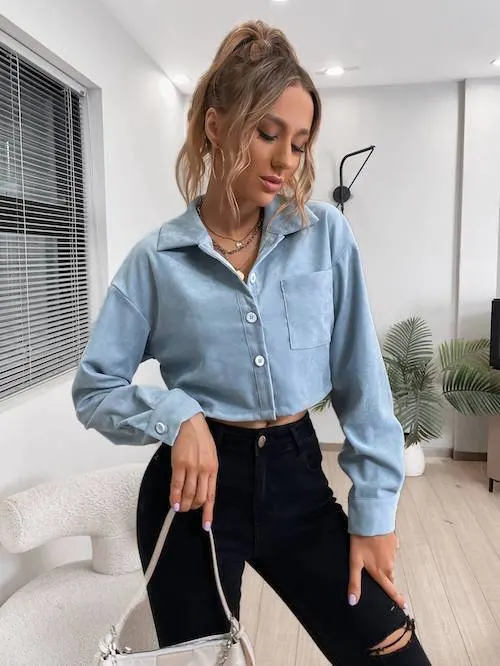 11. DAZY Rainbow Stripe Drop Drop Shoulder Tee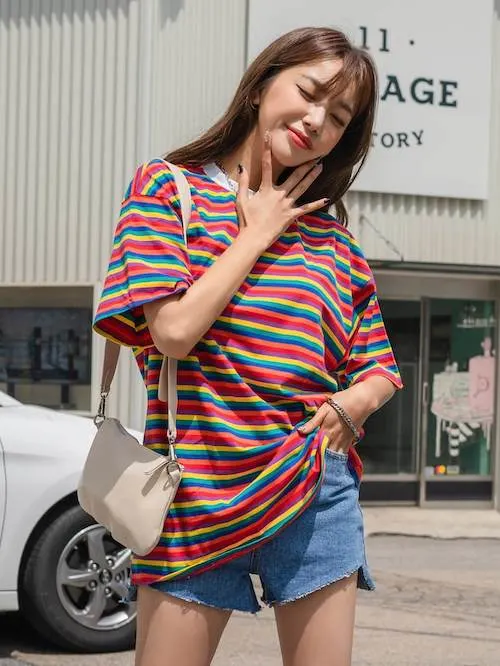 12. Drop Shoulder Ripped Graphic Print Tee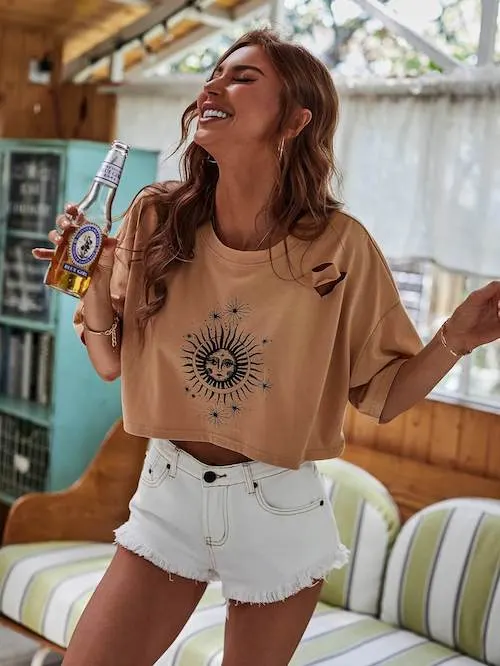 13. Flap Pocket Zip Up Corduroy Crop Jacket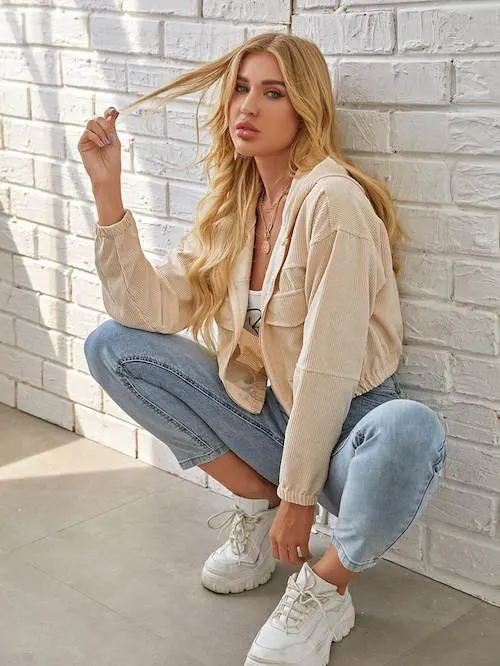 14. Corduroy Flap Pocket Drawstring Crop Jacket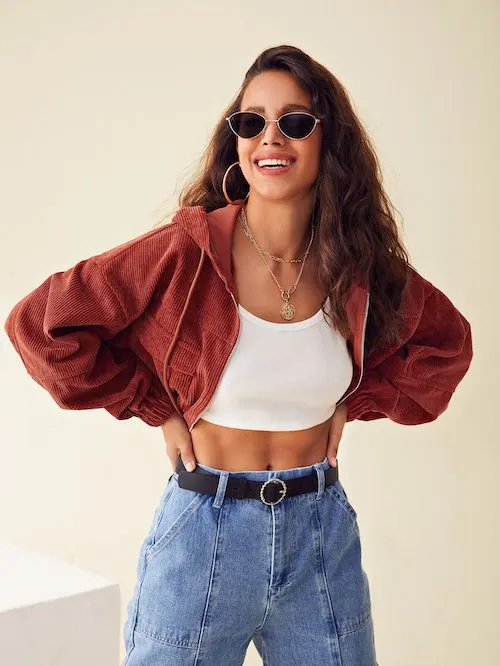 15. SHEIN Drop Shoulder Lantern Sleeve Button Front Cord Jacket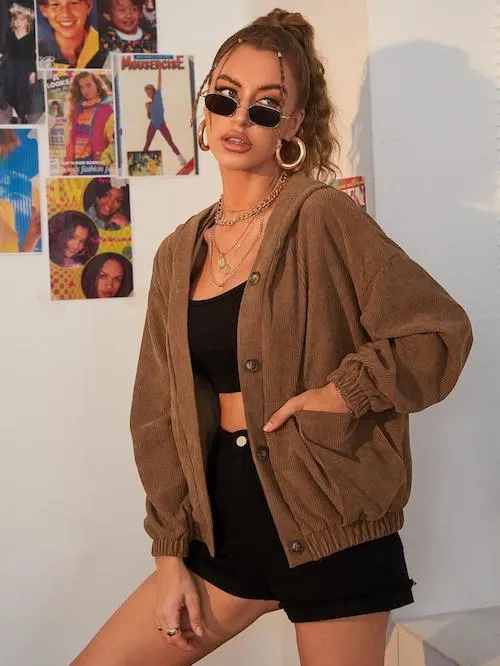 16. DAZY Solid Zip Up Crop Hooded Jacket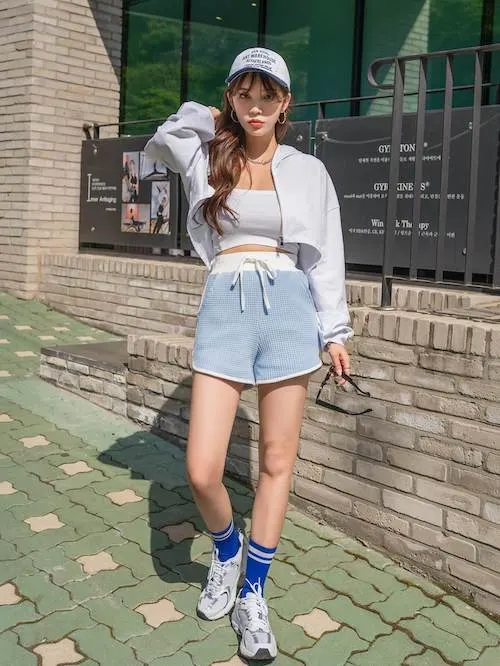 17. Cartoon Bear Single Breasted Crop Jacket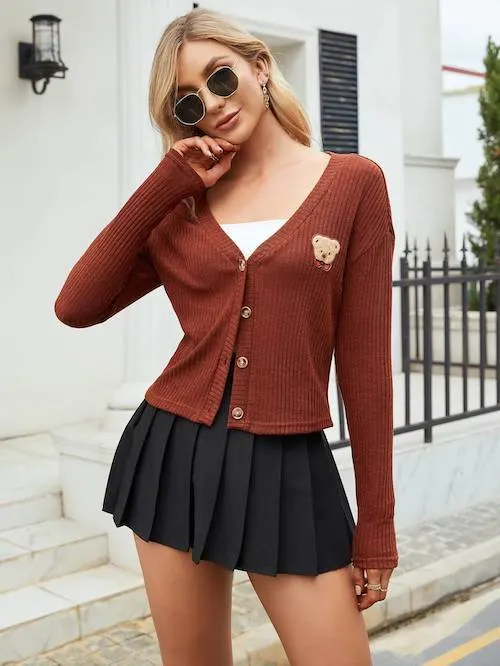 18. SHEIN Striped Hooded Windbreaker Jacket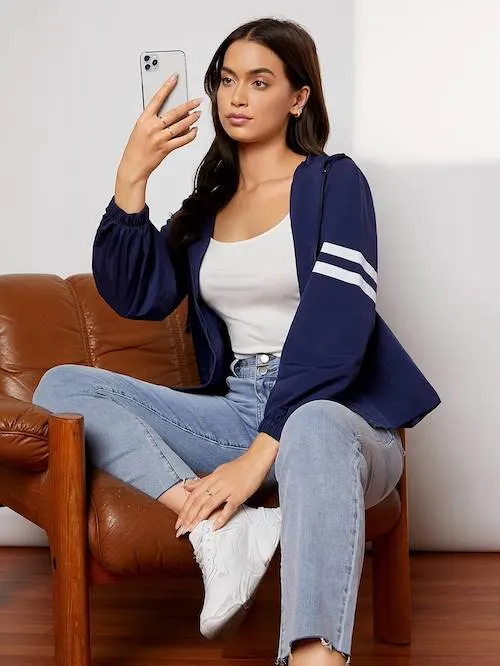 Simple School Outfit Ideas From SHEIN
19. DAZY Button Front Striped Drop Shoulder Coat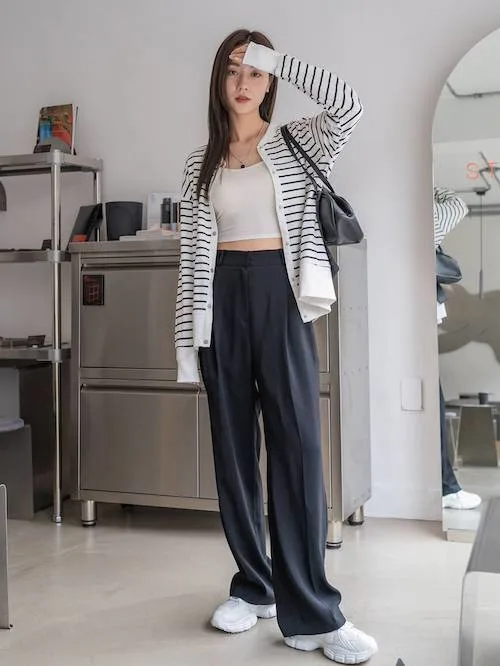 20. DAZY Thumb Holes Zipper Front Hooded Jacket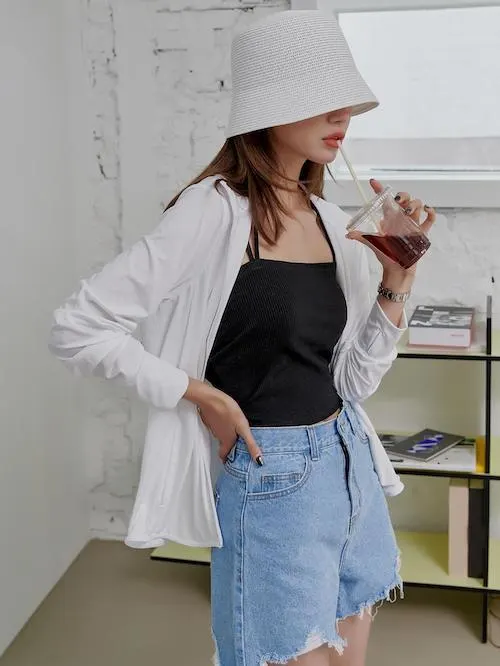 21. DAZY Drop Shoulder Button Front Cardigan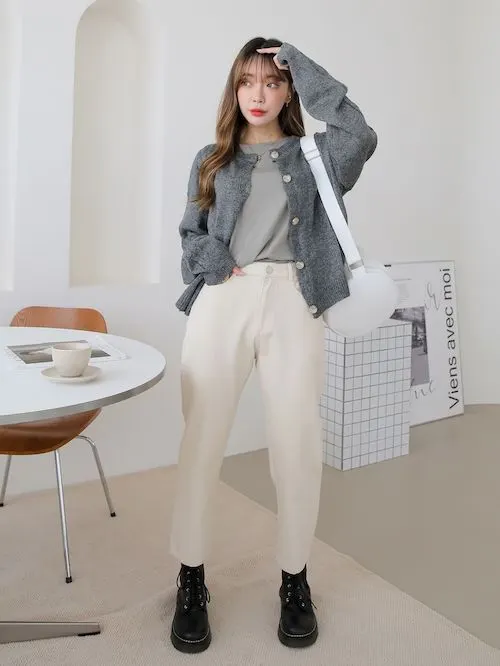 22. Flap Pocket Zip Up Jacket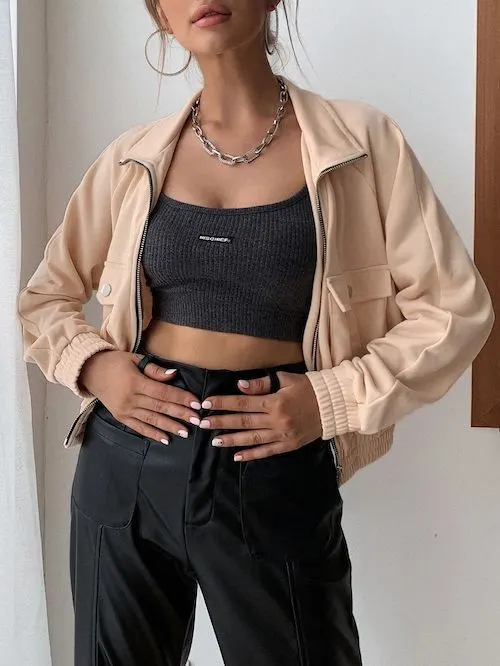 23. DAZY Button Front Plaid Crop Jacket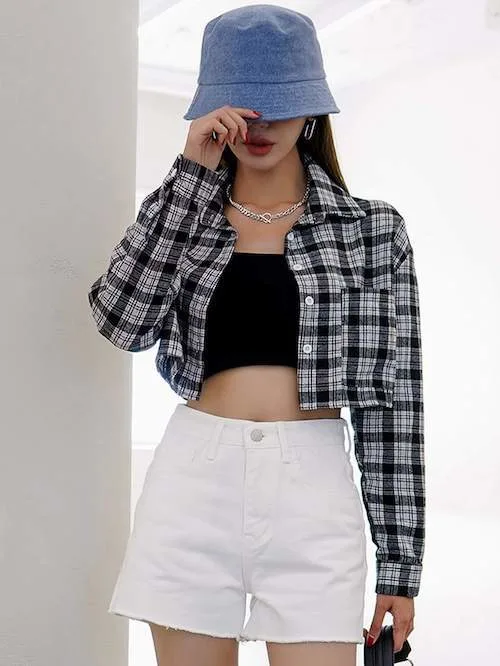 24. Corduroy Button-Down Drop Sleeve Cropped Jacket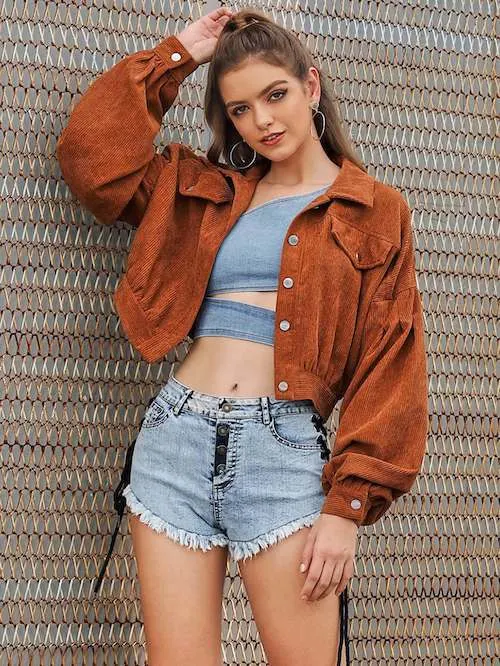 25. Button Front Waffle Knit Tee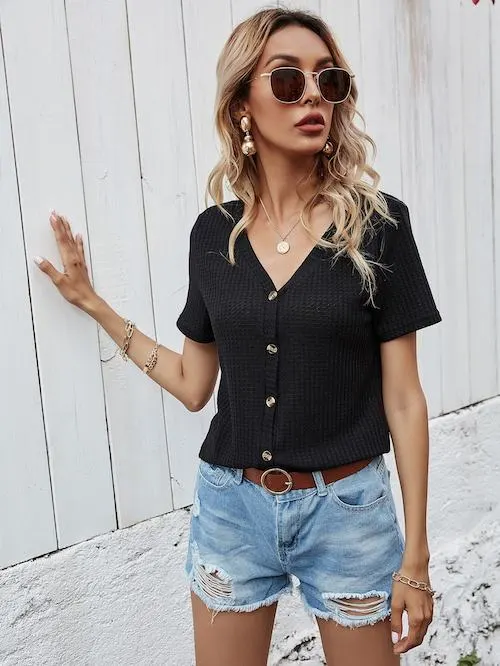 26. SHEIN V-neck Drop Shoulder Crop Tee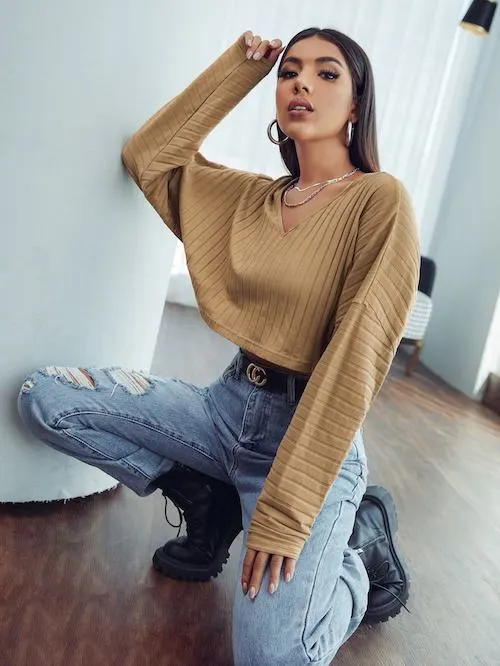 27. Corduroy Balloon Sleeve Cropped Jacket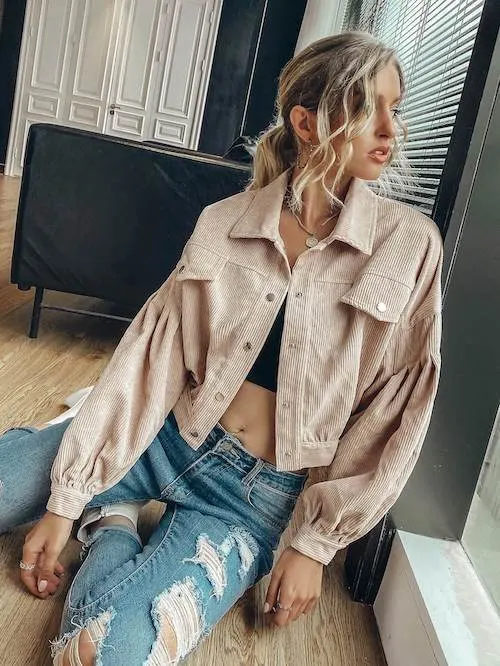 28.
Letter Graphic Drop Shoulder Oversized Tee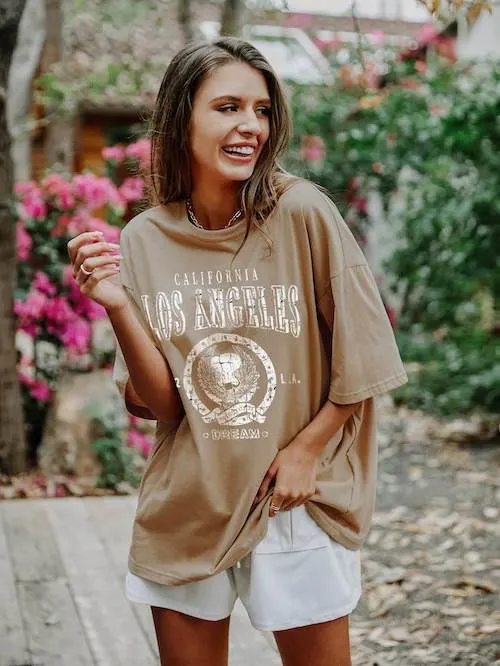 29. Corduroy Solid Button Through Shirt & Shorts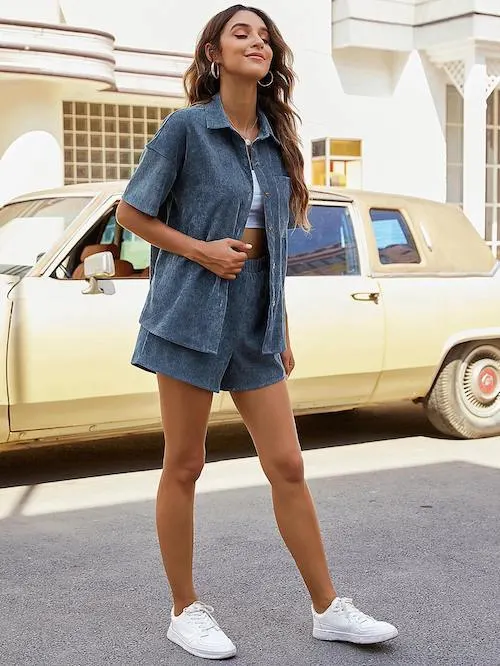 30. Plaid Print Button Front Overshirt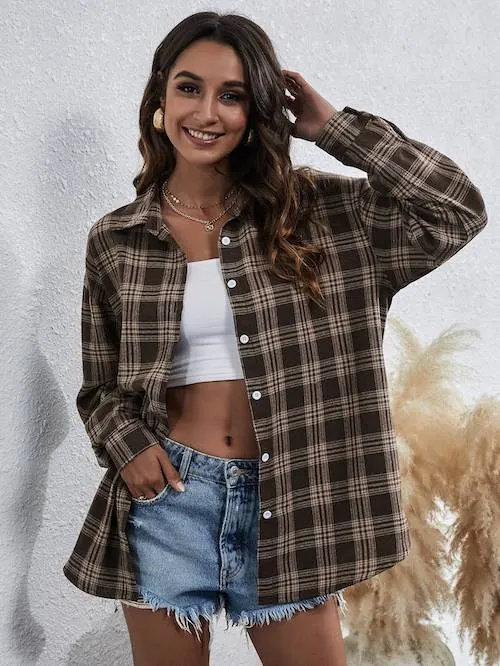 31. Pocket Front Corduroy Cropped Pinafore Jumpsuit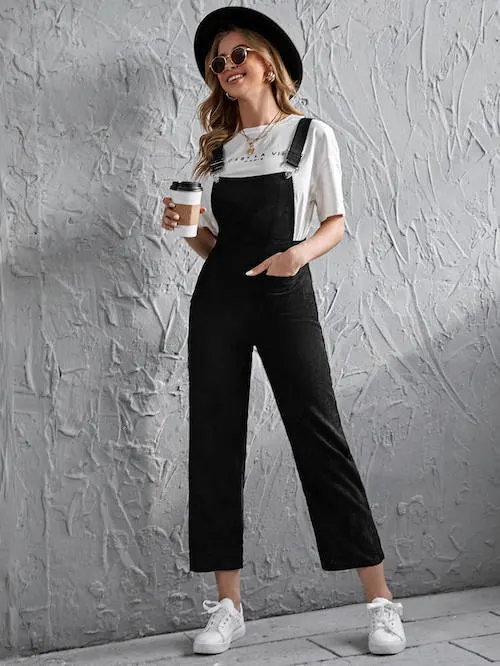 32. Plus Cut Out Solid Tank Top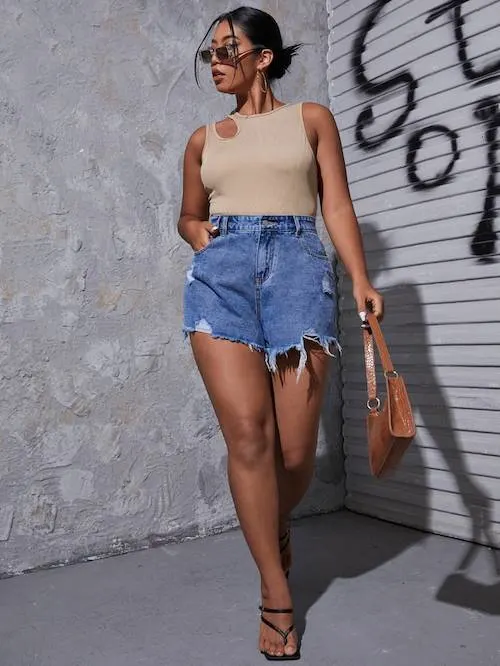 33. Solid Tie Front Crop Tank Top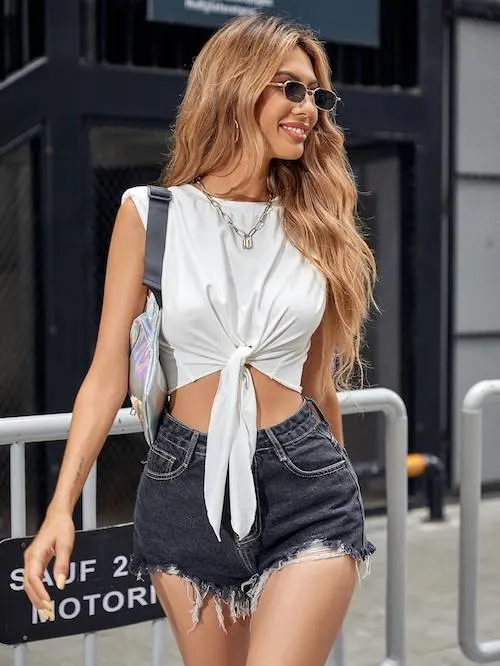 34. Double V Neck Tank Top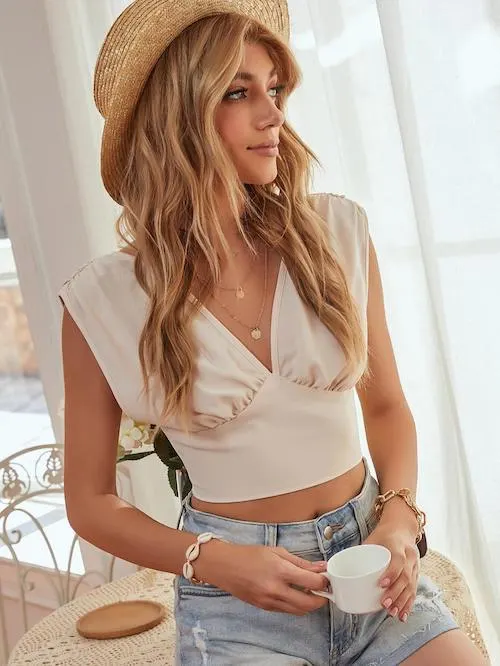 35. Solid Rib-knit Crop Tank Top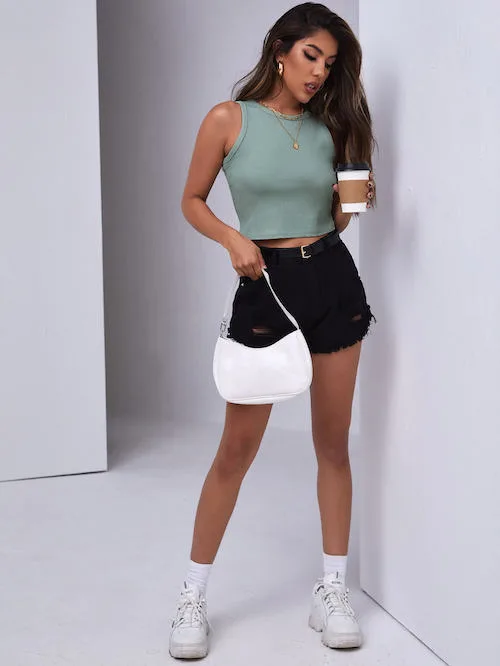 36. Floral Print Rib Knit Tank Top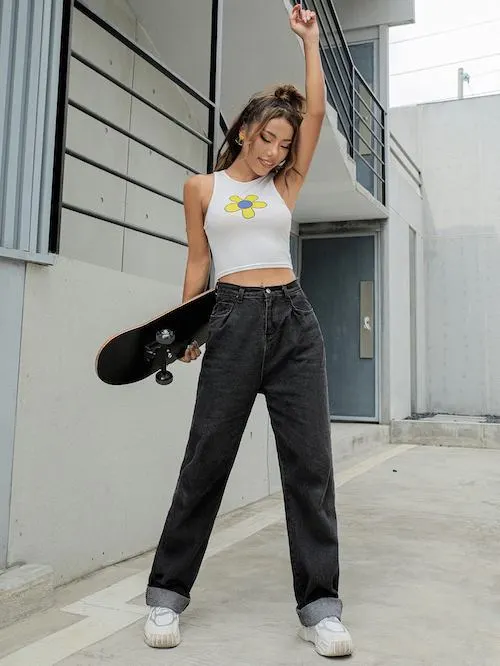 37. Button Waist Roll Hem Shorts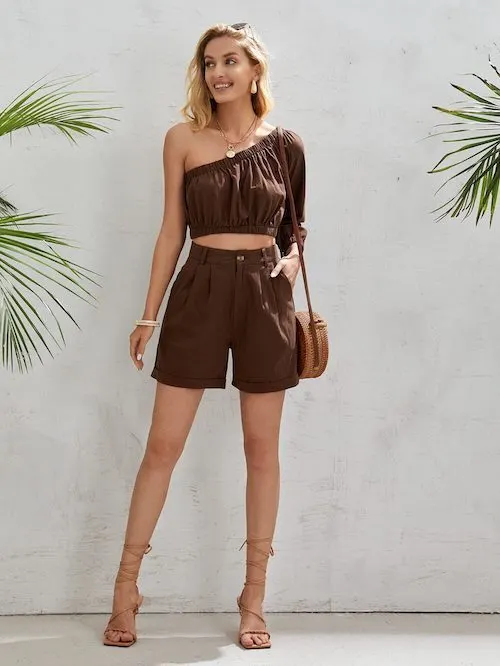 This post was all about school outfit ideas for girls from SHEIN.
About The Author
Tracy is an experienced personal stylist, shopping expert, and fashion & lifestyle blogger. She has been featured on Time Magazine, Bustle, Best Life, Glam, The Zoe Report, Mic, and GOBankingRates, for her insights on fashion, beauty, home decor, and lifestyle. Read More
Related Posts: