Looking for SHEIN winter clothes to buy this year? Check this post for the 50 best SHEIN winter outfits worth buying this season!
I can't believe we will write about winter clothes as it seems that it is still early autumn. But I got requests from my friends already asking me to recommend outfits for the cold weather, and they said it is cold there. So it is time for us to talk about what is worth buying this winter.
SHEIN has become one of our favorite stores this year, FINALLY! I had mentioned before that I was not too fond of it for a long time, but after many purchases and recommendations from my friends in the past months, I changed my mind, though not wholly.
I mean, we can now totally trust some of their categories like summer dresses, shackets which we recommended a lot of times before, and sweaters. They are adorable, and some of them are successful dupes of some higher-end brands. And we are so happy with what we've bought!
So we prepared this list of the best SHEIN winter clothes that you can buy from SHEIN at affordable prices right now. They cover all the occasions in the winter, including casual winter outfits, winter work outfits, winter date night outfits, and of course, the cute outfits we need in the coming parties in the holiday seasons.
Many of them have plus-size options, or you can find the plus-size recommendations on the product page.
So scroll down to check what we have found, and don't forget to pin the images and winter outfits you like.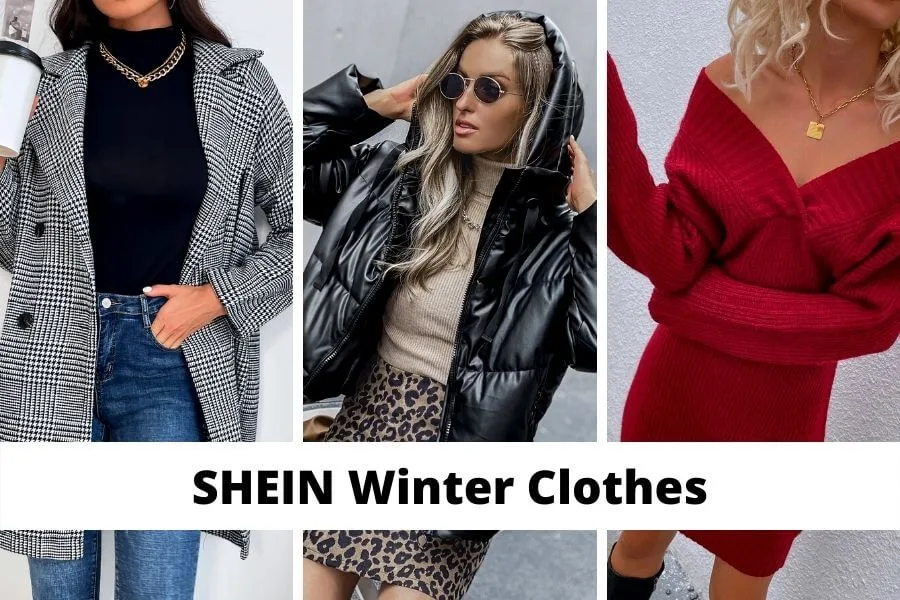 This post may contain affiliate links, which means I'll receive a commission if you purchase through my link, at no extra cost to you. Please read the full disclosure here.
This post is all about SHEIN winter clothes.
Best SHEIN Winter Clothes: Winter Cozy Tops
Drop Shoulder Kangaroo Pocket Buffalo Plaid Teddy Pullover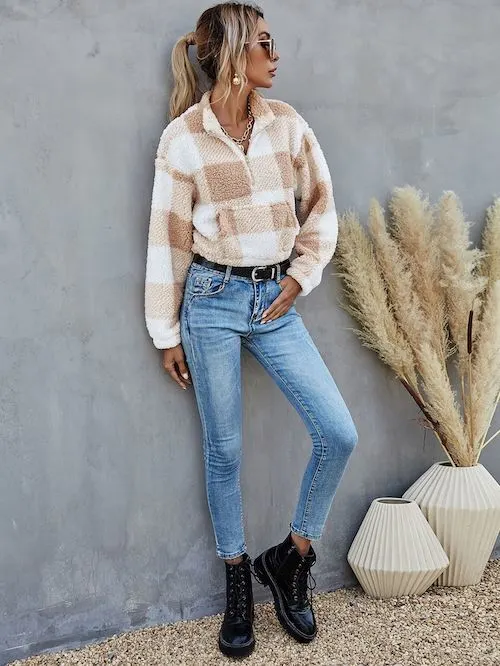 I love the high neck design for winter, and I obsess over its color and cozy material.
Plaid Turtleneck Asymmetrical Hem Ribbed Poncho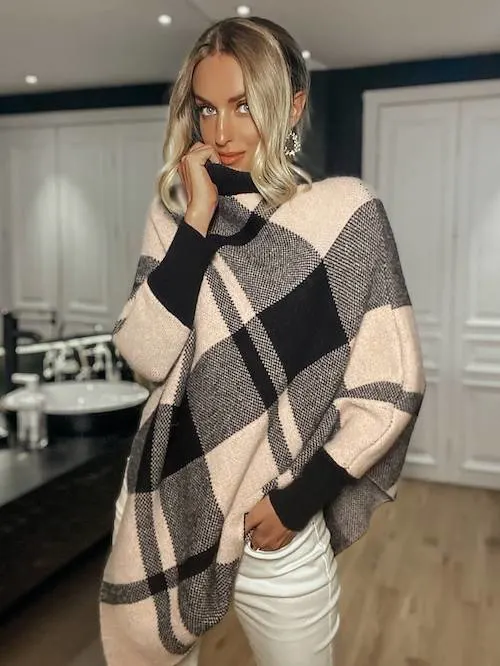 It looks expensive and can add some good taste to your winter casual gathering outfits.
High Neck Drop Shoulder Teddy Sweatshirt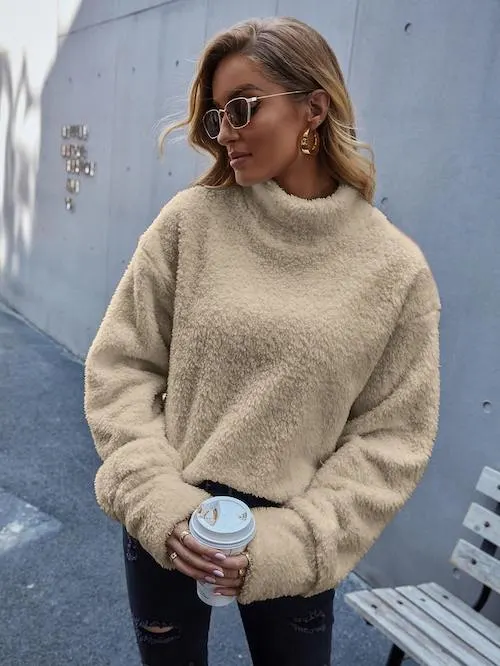 It is even warmer than some sweaters.
Best SHEIN Winter Sweaters
The sweater is one of our favorite categories from SHEIN. For the cold weather, we recommend the below ones:
High Neck Solid Sweater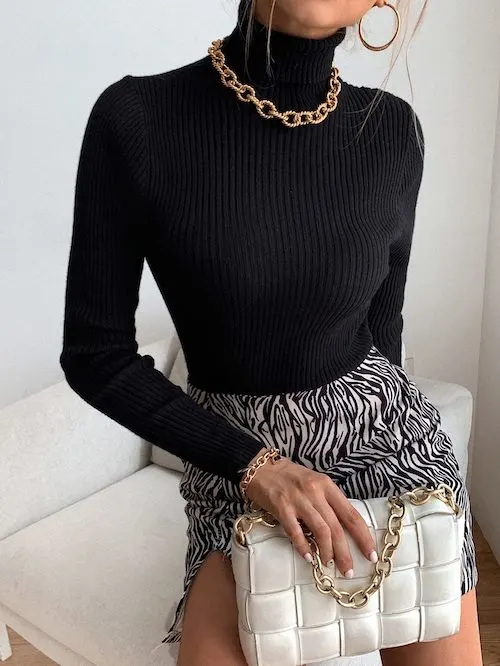 This is a fall and winter wardrobe staple. This slim design makes it comfortable to wear inside any of your jackets or coats or even baggy cardigans.
Cable Knit Turtleneck Sweater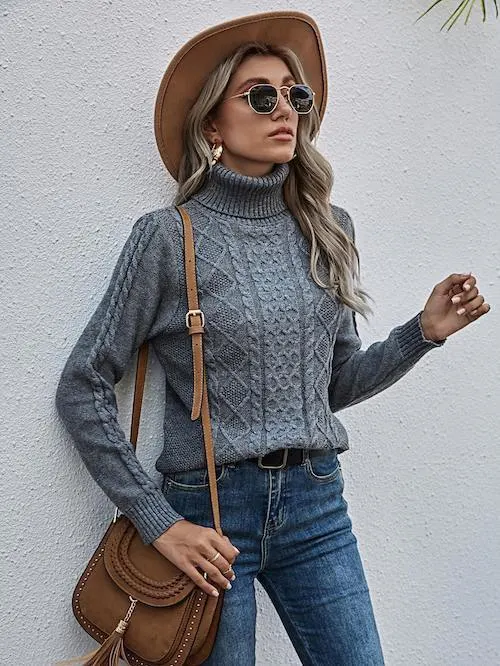 If you want some change out of the neutral items, check out this beautiful knitted grey sweater.
Ribbed Turtleneck Side Slit Sweater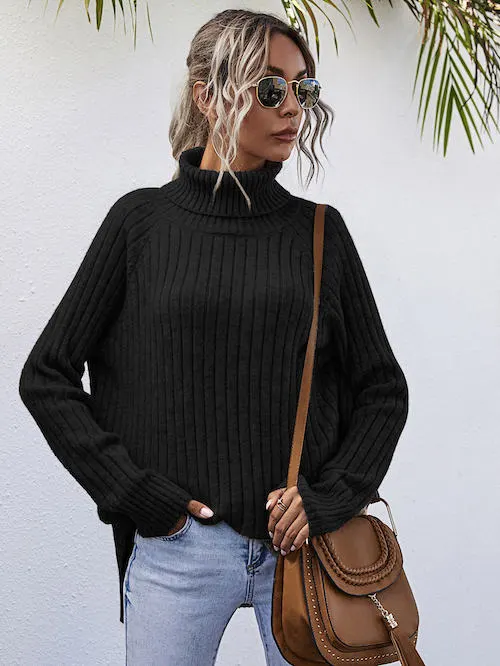 An oversized high neck sweater is also a must-have. It makes you feel more comfortable and freely after taking off the outerwear. And this one is not very thick so that it can be worn inside of your coat.
Solid Cable Knit Sweater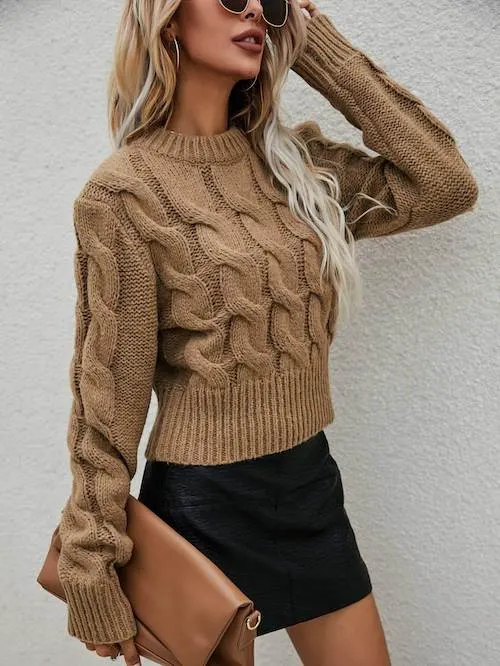 If you don't like high neck designs, this one may be better.
Ripped Knit Knit Tube Top With Bolero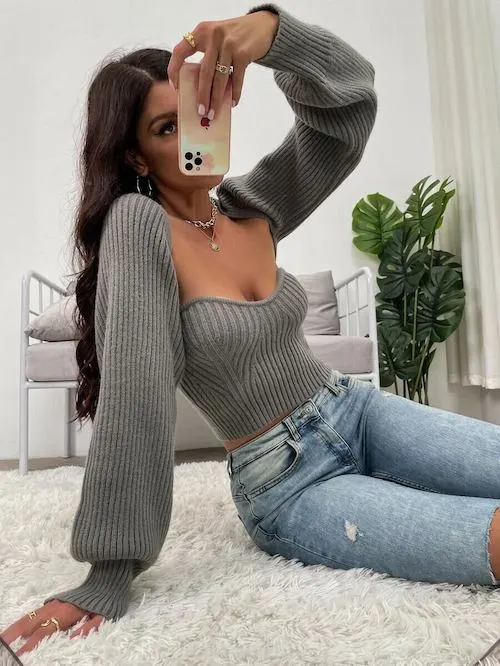 Sexy and super trendy.
Allover Print Drop Shoulder Sweater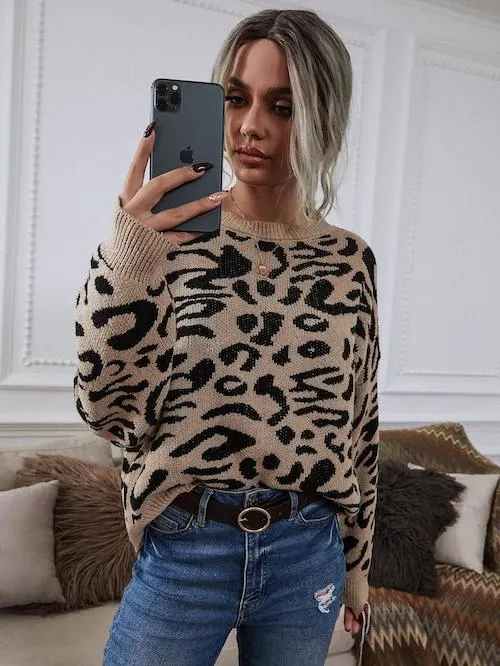 I always love to add some animal patterns to make a cozier wardrobe, and this one is cute and has a perfect thickness.
White Cable Knit Drop Shoulder Sweater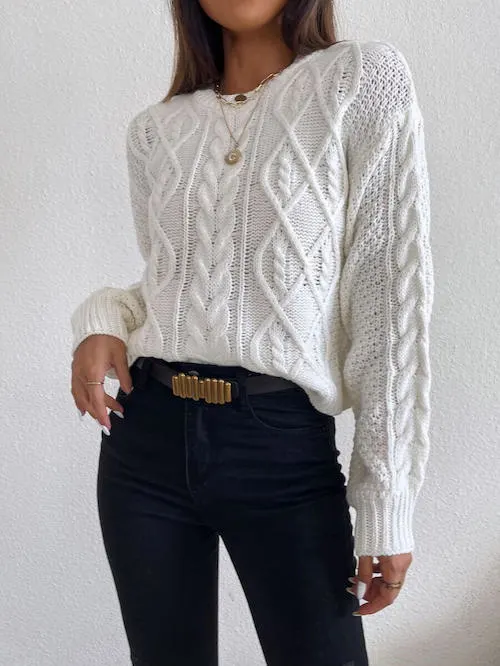 A cute sweater also perfect for casual holiday gatherings.
Turtleneck Cable Knit Sweater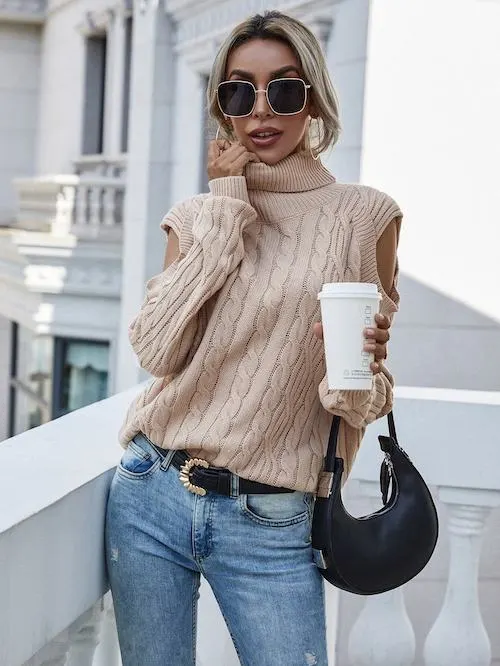 We love this shoulder design! So cute and sexy.
Ribbed Knit Lantern Sleeve Open Front Cardigan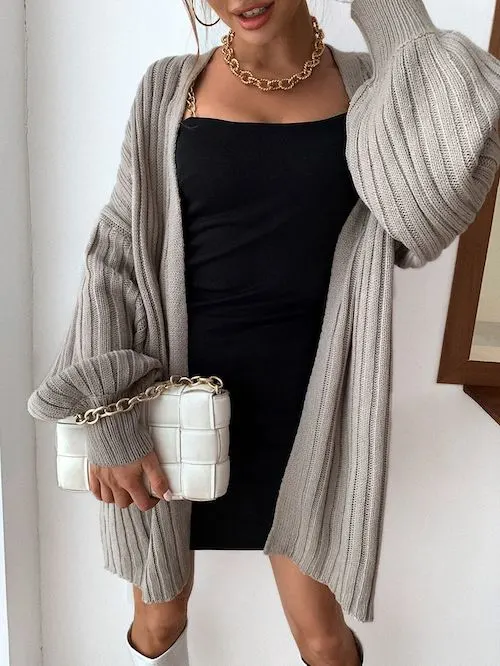 You may have bought many cardigans before, but this one is chic and has beautiful sleeves. It can also be perfect indoor outerwear outside of your sweaters if you feel your sweaters are not warm enough.
Patch Pocket Drop Shoulder Star Cardigan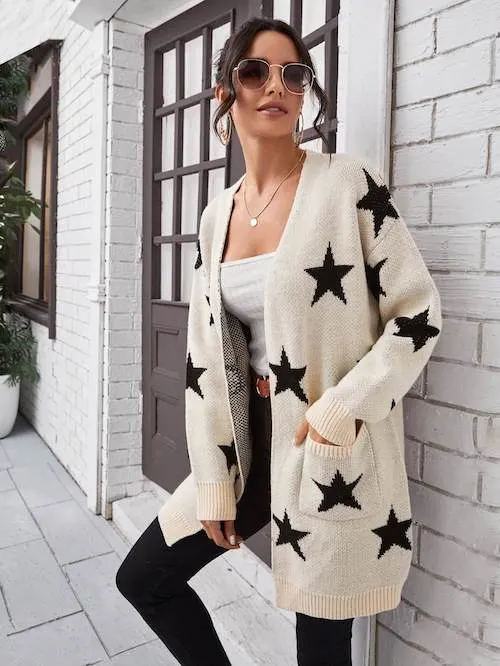 This cardigan is beautiful and thicker than expected—a perfect cardigan for a relaxed season.
If you think that many of the SHEIN sweaters are not cozy enough, you can check their MOTF brand, in which you can find premium materials. So with thinner sweaters, you can still feel warmer.
Though most of the designs from MOTF are not stylish right now, you can still get some chic designs with much better materials at fantastic prices!
Below are some of our favorites.
MOTF PREMIUM 100% MERINO WOOL RIBBED SWEATER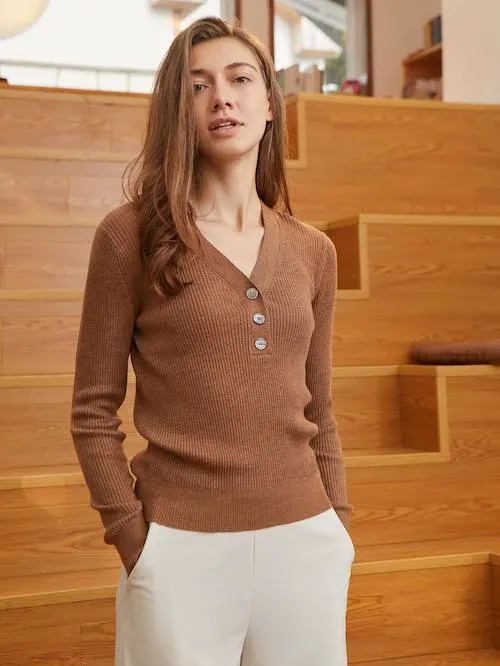 It has a beautiful neck design, and it is made of 100% merino wool.
MOTF PREMIUM CASHMERE CUT-OUT GIGOT SLEEVE SWEATER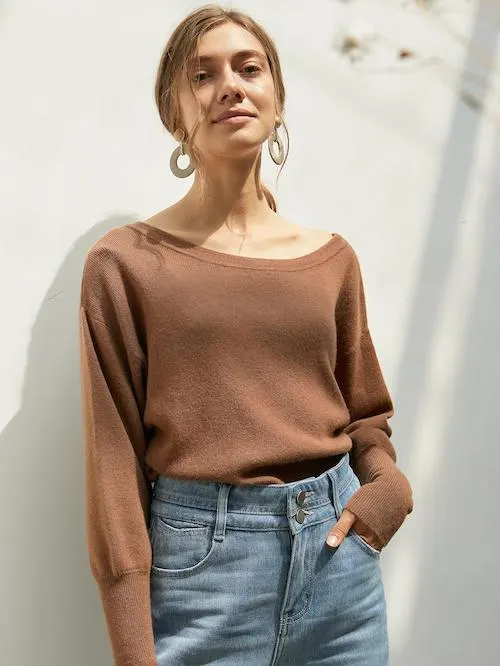 This is so classic and beautiful.
MOTF PREMIUM 100% MERINO WOOL HIGH NECK SWEATER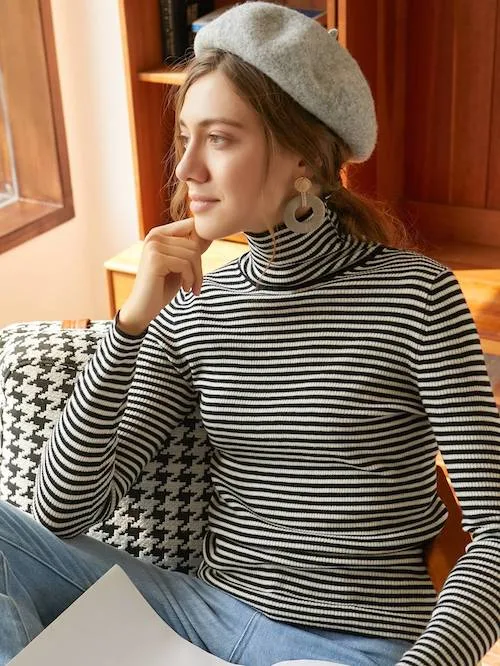 Perfect for black and white lovers.
Winter is a season full of parties and celebrations. So we also prepare the sweaters for those occasions.
Solid Drop Shoulder Crop Sweater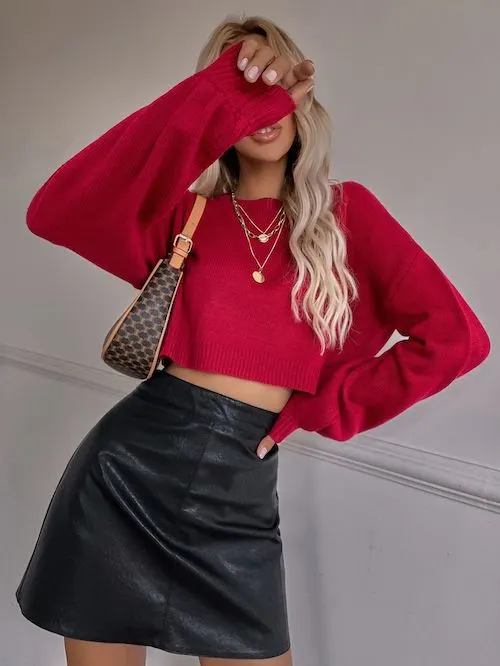 Drop shoulder and crop designs. This sweater has everything.
2pcs Fluffy Knit Top & Button Through Drop Shoulder Cardigans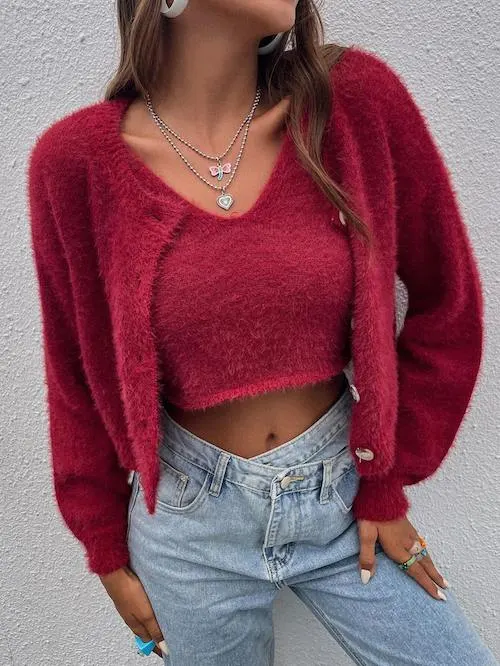 One of our readers' favorites in fall. They are freaking cute!
Off Shoulder Cable Knit Sweater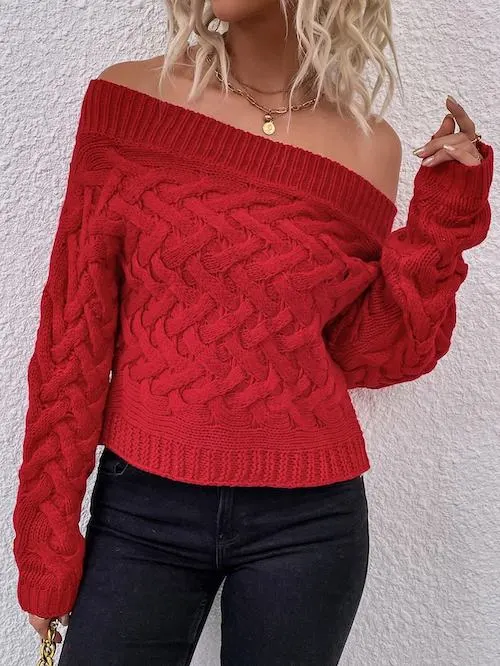 Pair it with any of your pants or skirts, and you are stunning!
SHEIN Graphic Pattern Turtle Neck Sweater
Love the preppy style? This one is for you!
Best SHEIN Winter Pants And Leggings
Apperloth A High Waist PU Leather Skinny Pants
We love SHEIN's leather leggings, and you can find so many great leather leggings on SHEIN for any size you want.
High Waist Pocket Side Pants
Another our favorite pants from SHEIN now. The waist and the packets are carefully designed so they can help you get a slender waist and legs and look taller!
High Waist Corduroy Pants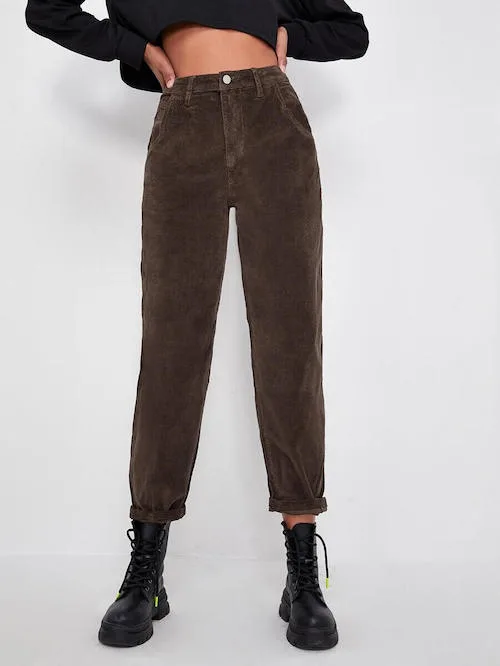 Cute retro style.
Best SHEIN Winter Dresses And Skirts
MOTF PREMIUM PU LEATHER SNAKESKIN MERMAID SKIRT
SHEIN's PU leather skirts have won many praises, and this one is unique and stunning. It can be paired with any slim top or oversized top.
SHEIN Flap Pocket Split Thigh PU Leather Skirt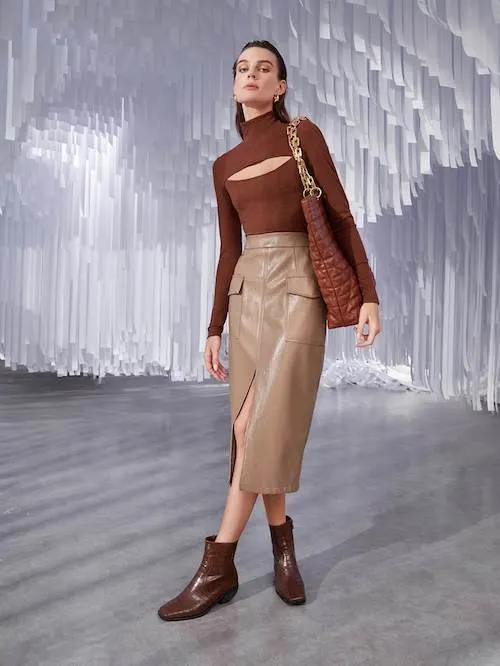 Besides the beautiful one above, if you are tired of black leather skirts, this is another excellent choice this winter.
We especially love its two pockets at the thighs which will visually make your thighs look slender.
Simplee Elastic Waist Pleated Skirt
A-line skirts are more comfortable choices, especially if you wear leggings or thick stockings to keep warm. This pleated skirt has a cue color.
SHEIN Tartan Print Pleated Skirt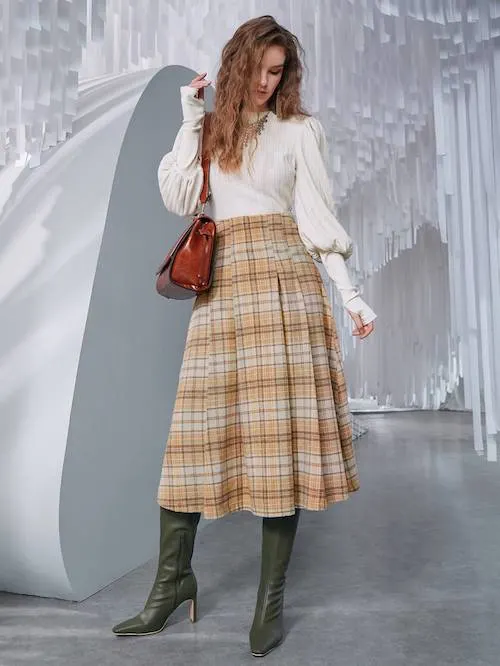 Very suitable for a cozy preppy outfit.
SHEIN High Waist Bow Mesh Skirt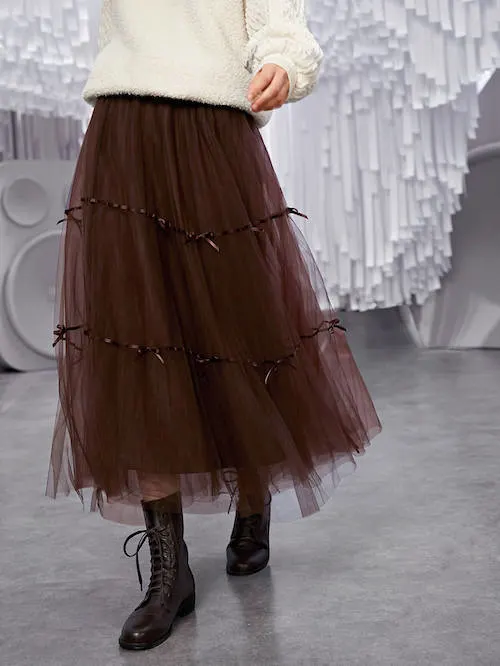 Wear it to any of your romantic date nights.
We also love SHEIN's sweater dresses. They have many cute designs, and we especially love the below ones.
Simplee Turtle Neck Gigot Sleeve Bodycon Sweater Dress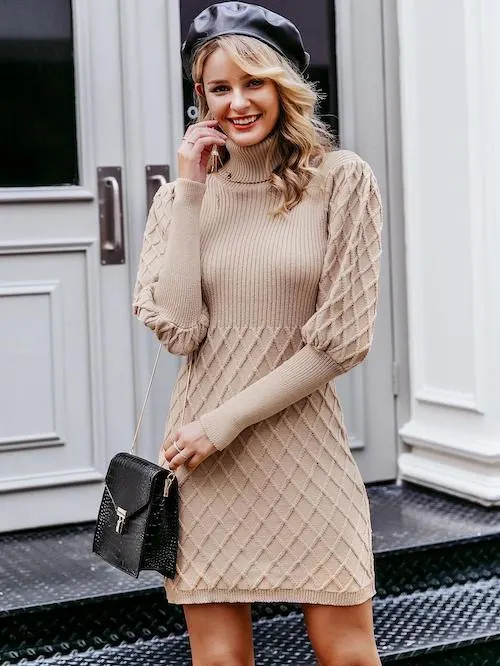 These shoes and the skirt!
MOTF PREMIUM VISCOSE ZEBRA BARDOT SWEATER DRESS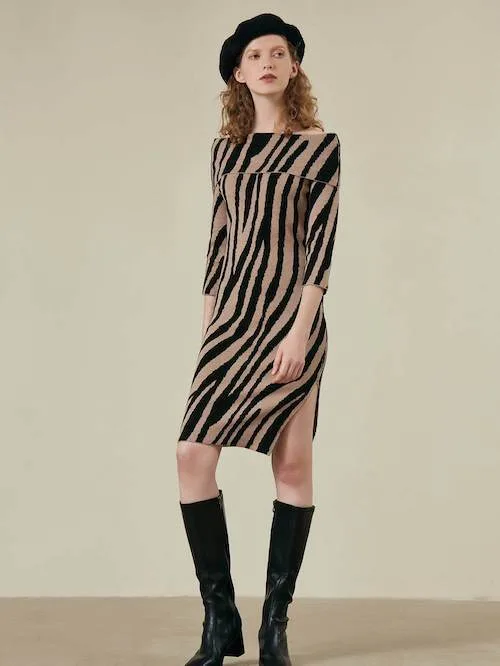 A very stylish off-shoulder design with the trendiest zebra print! It looks super gorgeous even with the simplest boots and accessories.
Batwing Sleeve Corset Waist Sweater Dress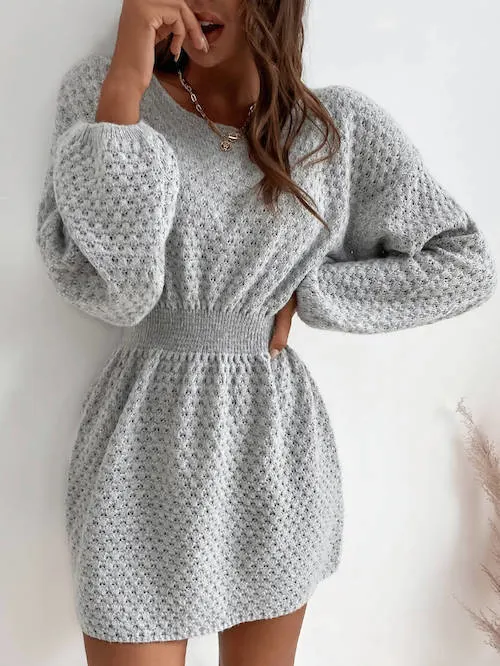 This carefully designed dress can help you create an excellent body shape, and you don't need a belt for a slender waist.
High Neck Drop Shoulder Longline Sweater Dress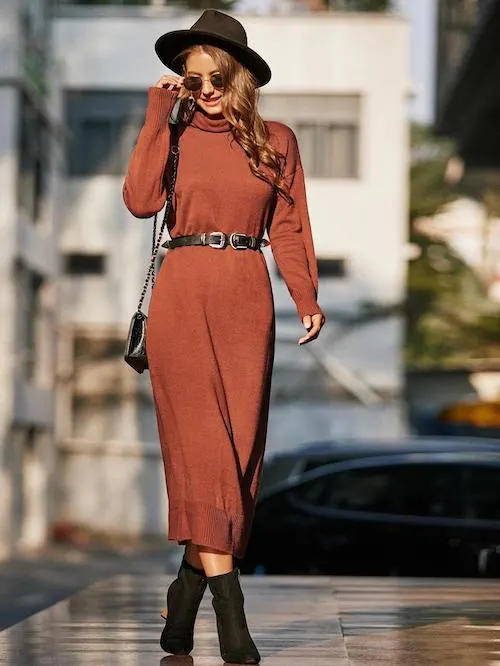 We have recommended this dress before, and our readers love it! This dress looks expensive and impressive inside of a long coat or with a crop top.
Looking for a romantic dress for a date night in winter? Check out the below two designs.
Solid Button Front Cardigan & Knit Skirt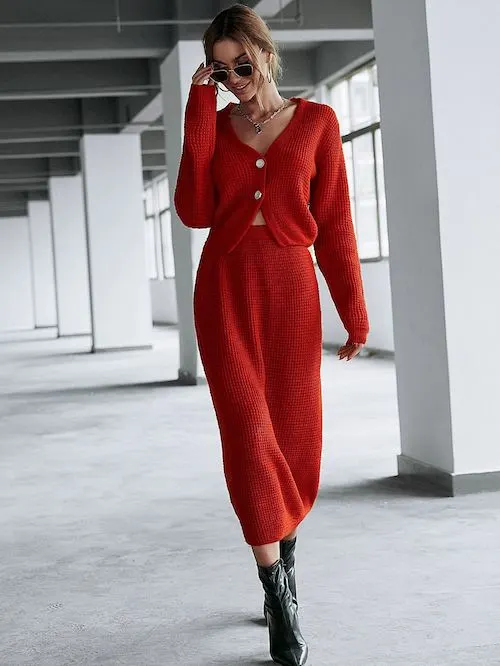 This set is unique and helps modify your body shape and show your beautiful long legs.
Drop Shoulder Ribbed Knit Sweater Dress Without Belt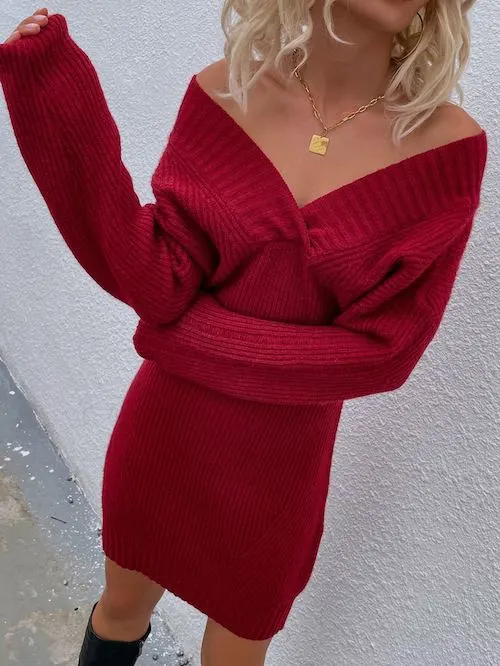 This is a classic and always cute design with a super pretty color.
SHEIN Mock Neck Solid Teddy Sweatshirt Dress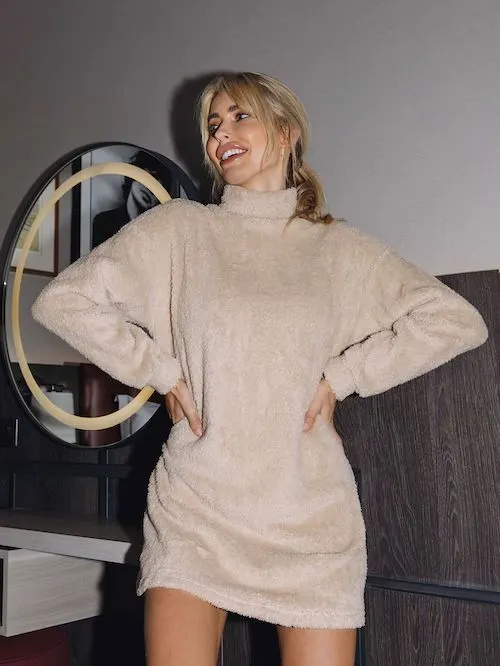 And we love teddy dresses too! In the cold weather, I want to use it to wrap myself and stay cozy at home.
Best SHEIN Winter Jackets
Lapel Neck Fuzzy Coat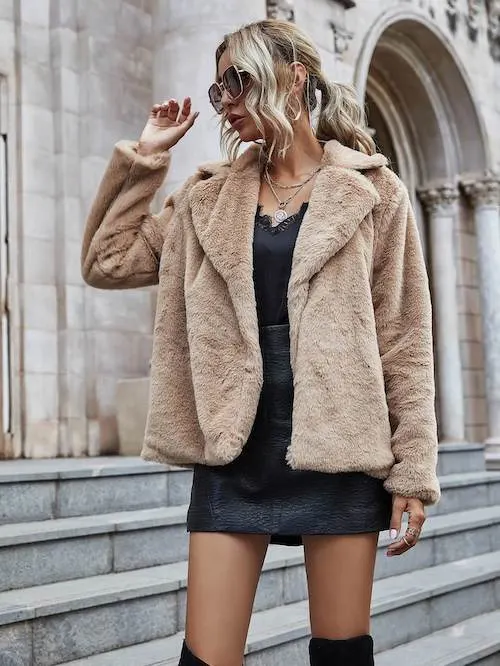 Cant be casual or dressed up.
SHEIN COLDBREAK Solid Flap Pocket Hooded Winter Coat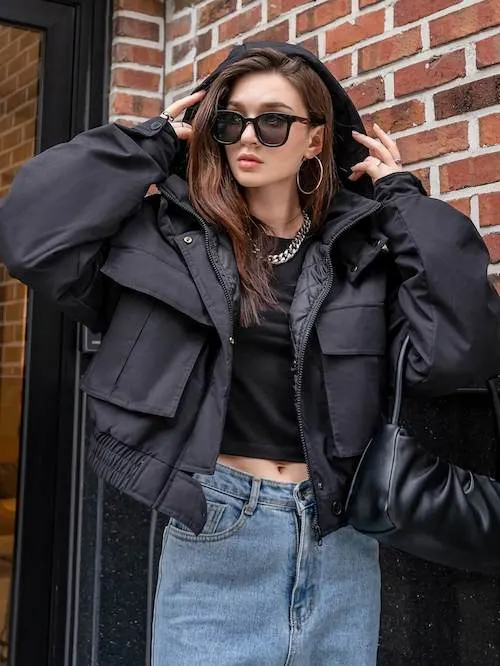 A very fashionable and practical jacket! Its silhouette and length are amazing, so you can pair it with any bottoms to create a super stylish look.
MOTF PREMIUM WOOL OVERSIZED FUZZY JACKET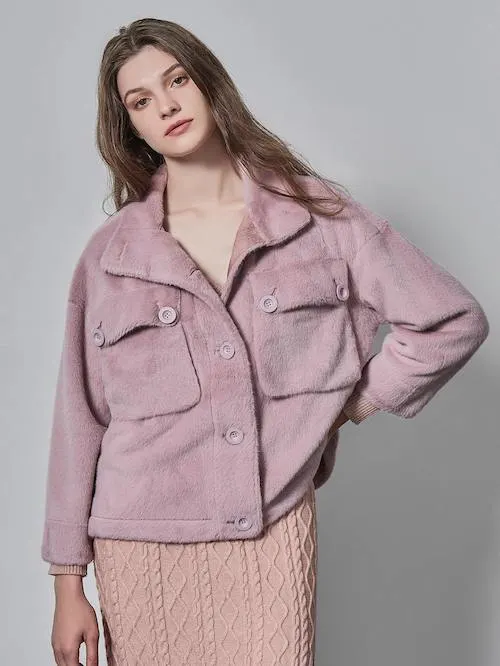 We fell in love with this color. And it is made of woolen material.
Puffer jackets are one of our favorite SHEIN categories. There are so many trendy designs to choose from.
This year, SHEIN added a new line COLDBREAK, where you can find the high quality and cutest winter jackets and coats.
Below are some of the best selling puffer jackets from SHEIN:
Drop Shoulder Zip Up Puffer Jacket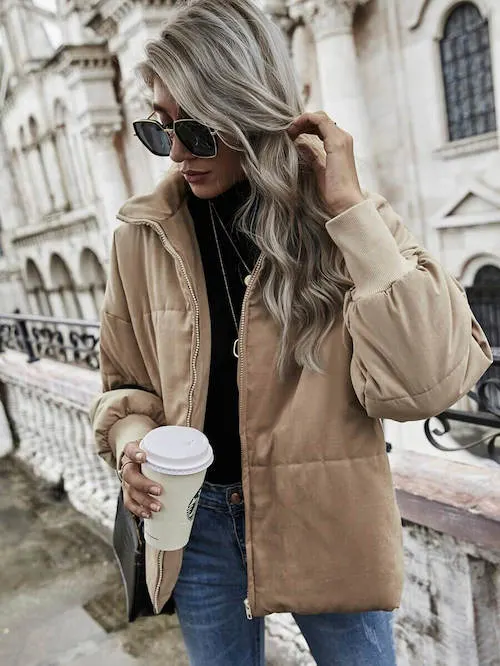 SHEIN X Les Do Makeup Drop Shoulder Zip Up Puffer Jacket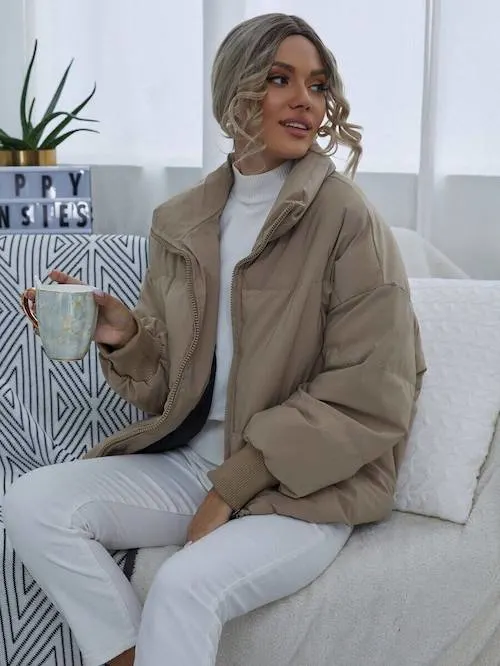 SHEIN Zip Up Winter Coat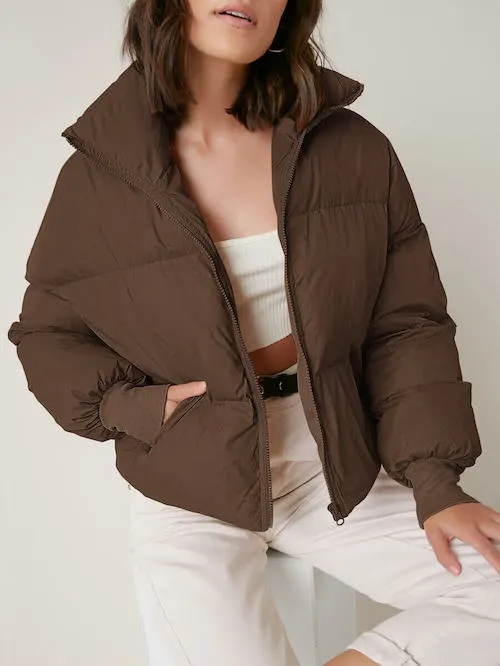 Solid Zip Up Hooded Puffer Coat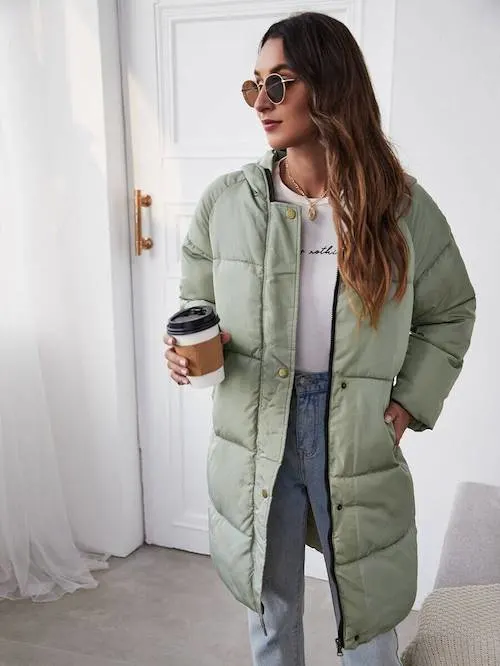 Love the trending quilted coats this year? SHEIN has so many designer inspired quilted jackets and coats to choose from. So check SHEIN quilted jacket collection and the below is what we love the most.
Eilly Bazar Zip Up Quilted Bomber Jacket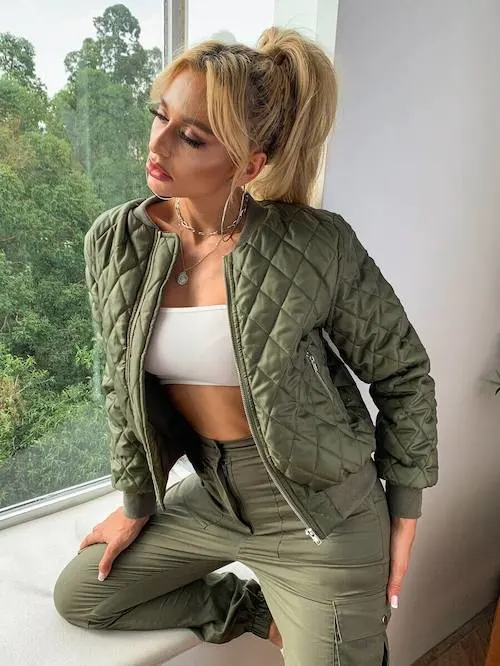 More winter jackets we found from SHEIN:
Lapel Neck Teddy Lined PU Leather Moto Jacket
This shows an expensive-looking street style and also helps keep so cozy.
SHEIN Zipper Up Cord Puffer Jacket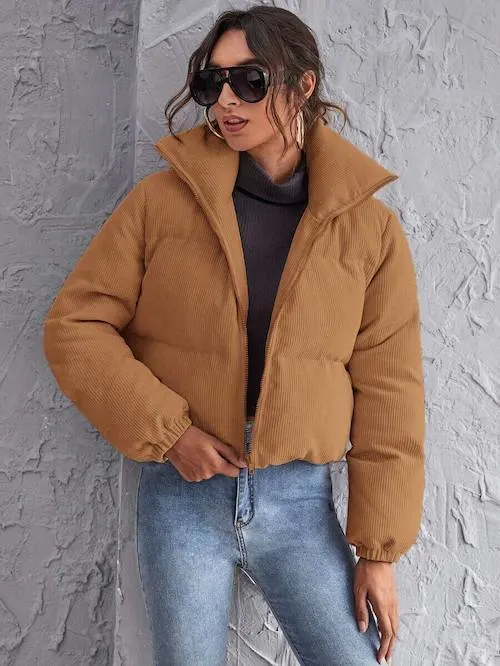 My sister bought it before, and she recommended it to me. It also has a beautiful beige color, so if you like a lighter color option, do check it out!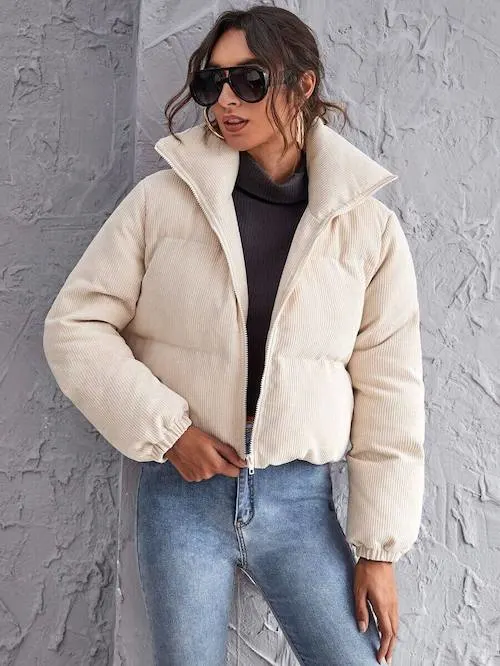 Drawstring Hem PU Puffer Jacket
This is my personal favorite! I love its material and its drawstring hem. This hem can help make the jacket a little bit cropped, which is super stylish, and help keep out the cold wind!
The blazers are so trending this year, so in winter, we also recommend some blazers.
We recommend the PU leather or leather blazers and the retro style plaid blazers in the cold weather, which look much cozier. They are perfect for casual wear or as a casual work outfit. You can wear them inside of a coat.
PU Leather Lapel Neck Dual Pocket Blazer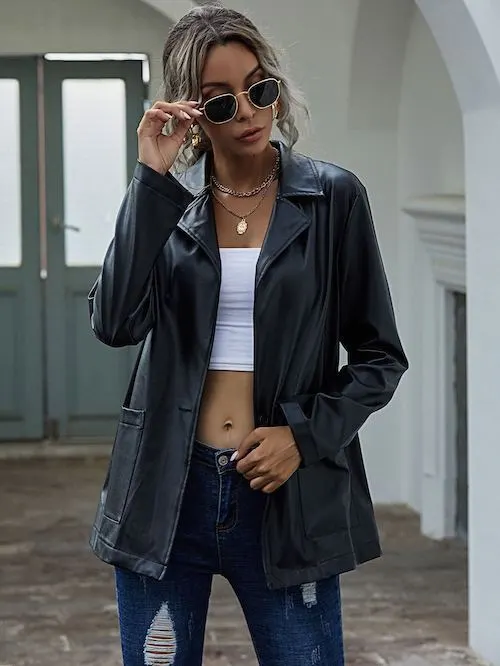 This is a simple but neat design. The perfectly straight lines help make you look chic.
Plaid Shawl Collar Flap Detail Blazer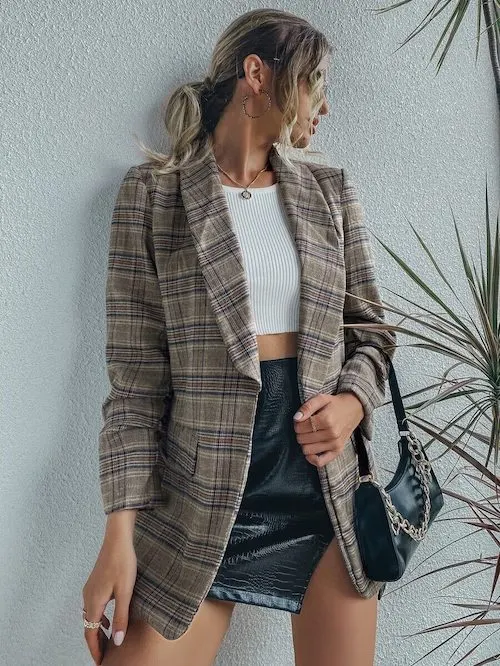 This is a perfect retro-style blazer. It looks great with a mini skirt or leggings, or skinny jeans.
Double Button Raw Hem Plaid Tweed Blazer & Skirt Set
Want a set? Check the above one. We love its color!
Wool-mix Plaid Double Breasted Blazer
This blazer has a wool-mix material, so it will help you feel warmer.
Best SHEIN Winter Coats
You can totally trust teddy coats and plaid coats from SHEIN. And we also found very good solid color coats this year.
We still do not recommend solid color coats from SHEIN, as we haven't found trustworthy materials and designs. But we do recommend teddy coats and plaid coats.
Amazingly, for cheaper materials, the plaid ones will look more expensive than the solid color ones.
Not very good coat fabrics are easy to pilling, and it is easy to be seen on solid materials, so this is one of the important reasons we do not recommend solid color coats.
But for plaid fabrics, minor flaws on the fabric are not easy to be seen. Therefore, with the same materials, the plaid coats usually look more refined and more expensive.
So check below for which coats we love.
Faux Shearling Double Breasted Teddy Coat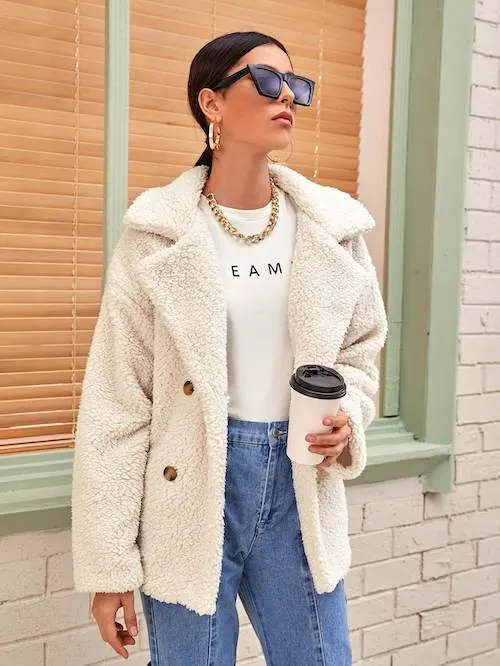 This one actually looks much better than the photos, and it is adorable!
Plaid Flap Pockets Teddy Coat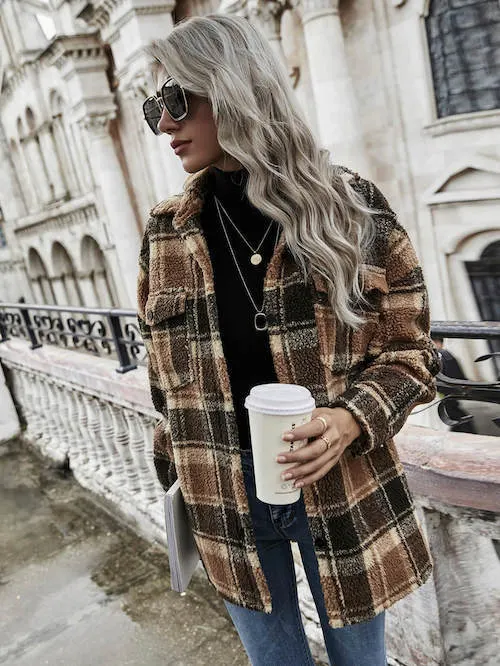 Perfect for the transition days from fall to winter.
Solid Zip Up Fuzzy Coat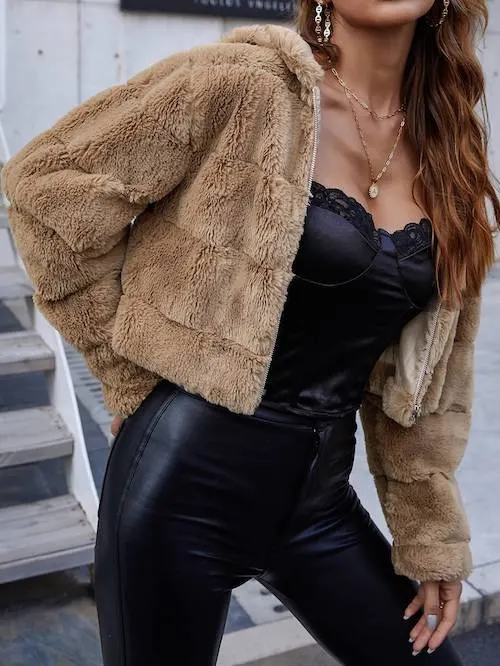 Want an extra touch to your winter night-out outfits? Wear it!
Cheetah Pattern Button Front Coat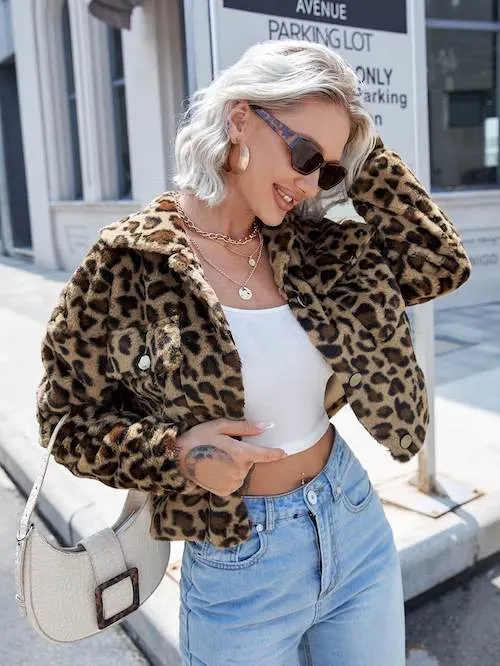 The animal print top is trendy in the cold weather, but to be honest, a lot of them look tacky and make people look so much older. But this one is super cute because it has a good shape and crop length and will make you look younger!
Eilly Bazar Single Button Teddy Midi Coat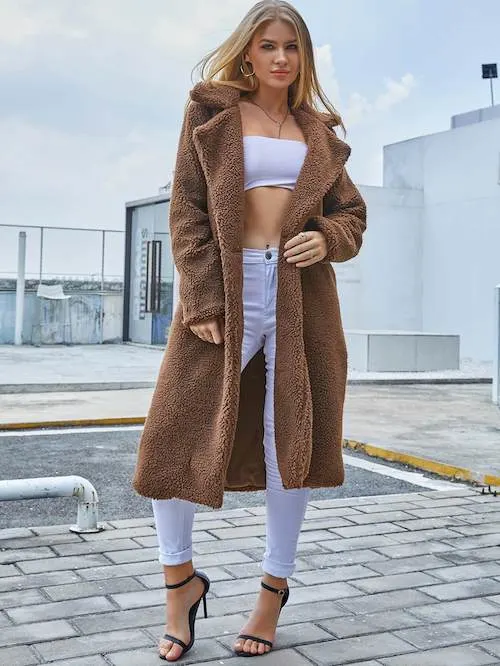 Though we don't recommend solid color thick coats from SHEIN now, we love their teddy coats! So soft and cute. Get one for yourself at a fantastic price!
Plaid Double Breasted Pea Coat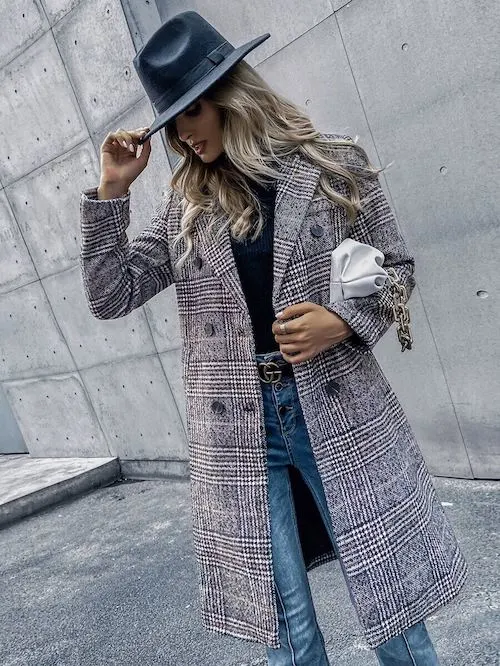 Plaid Button Up Stand Collar Belted Overcoat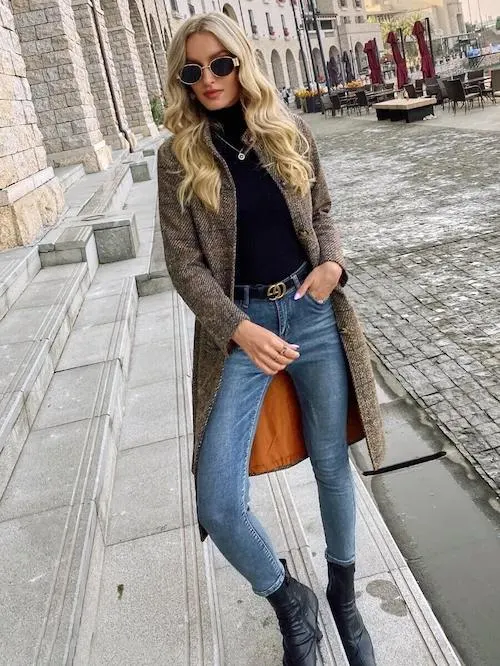 Lapel Neck Plaid Double Button Tweed Overcoat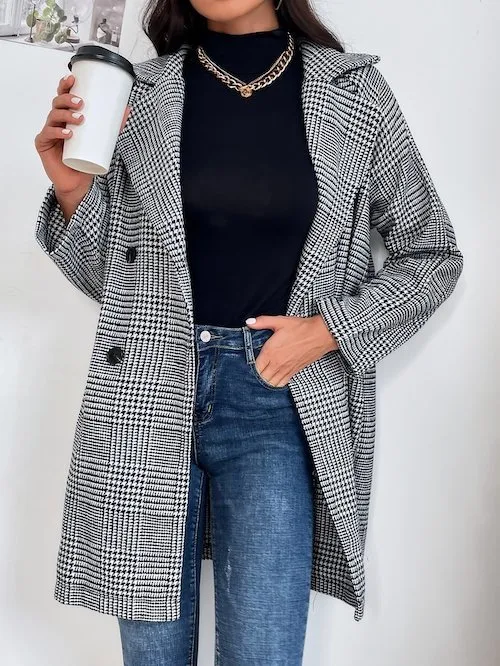 This one is very chic.
Button-Front Gingham Teddy Coat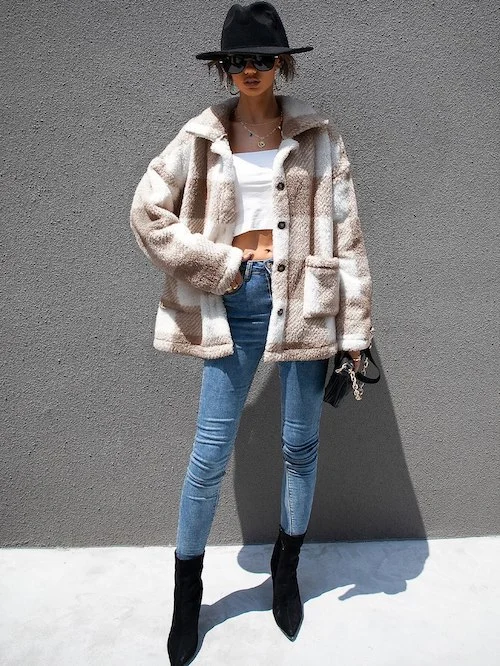 This beautiful coat has many colors to choose from, and it has won so many praises.
Amber x SHEINsquad Houndstooth Print Tweed Coat & Skirt Without Belt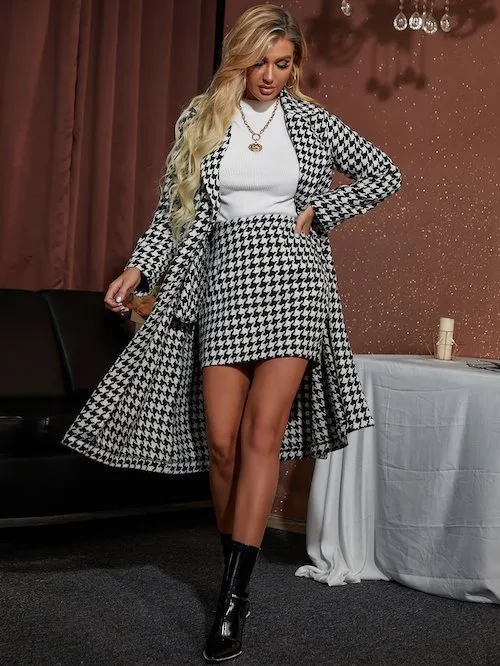 This collection has many luxurious feeling designs, and if you love this style, check them out!
The lovely COLDBREAK brand also has long puffer coats. Do check them out.
SHEIN COLDBREAK Letter Graphic Zip Up Puffer Coat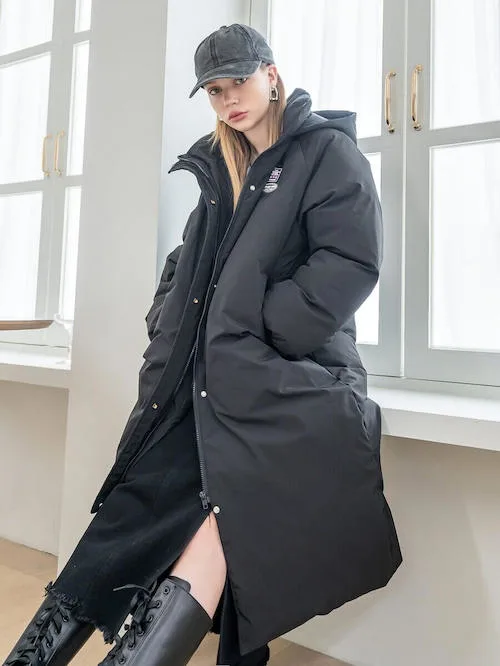 This post was all about SHEIN winter clothes.
About The Author
Tracy is an experienced personal stylist, shopping expert, and fashion & lifestyle blogger. She has been featured on Time Magazine, Bustle, Best Life, Glam, The Zoe Report, Mic, and GOBankingRates, for her insights on fashion, beauty, home decor, and lifestyle. Read More
Related Posts: