Looking for tips for 80s fashion for women? Check this post for the best style tips and the 70+ best outfits to copy for your daily wear and 80s party outfits!
Recently we obsess over 80s fashion looks, and we found that they are almost all in fashion now. Thinking about it, the fashion trend is actually nothing new. They all went around in a circle and went back to the past.
So in this post, we share what to wear for an 80s fashion look, chic 80s outfits, and 80s party outfits. So scroll down to check these ideas and don't forget to pin the images you like.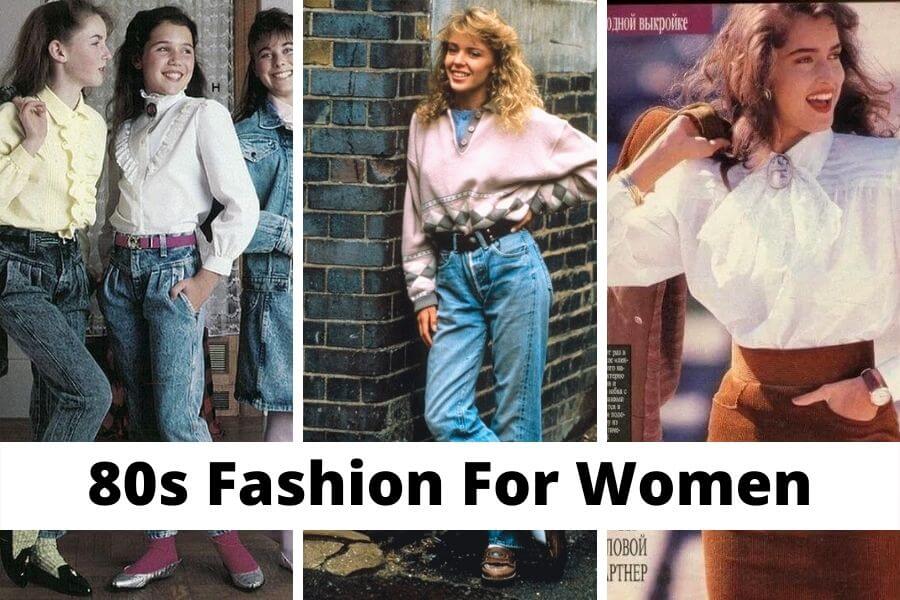 This post may contain affiliate links, which means I'll receive a commission if you purchase through my link, at no extra cost to you. Please read the full disclosure here.
This post is all about 80s fashion for women.
80s Fashion For Women Features: What To Wear For The 80s Style

Counting the fashion heritage left in the 1980s, combined with the popular looks this year, we can easily find: off-the-shoulder, streetwear, flared pants, sportswear, silk slip skirt, and other fashion styles, as well as fitness style, graffiti makeup, gothic style eyeliner, and pink blush are still popular right now.
The Ostentatious Style
Metallic fabrics, large ruffled sleeves, exaggerated shoulder lines, mini skirts, stunning statement jewelry, thin waists, and thick belts… the characters on the screen of the 80s were exaggerated and people outside the screen were busy following the trends.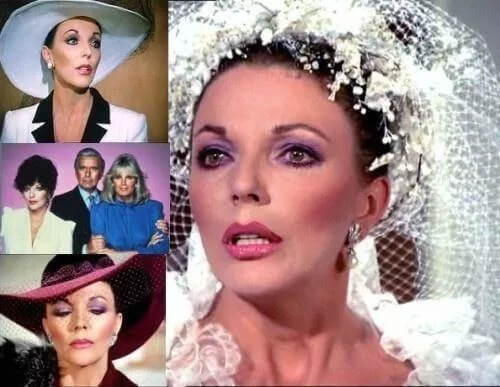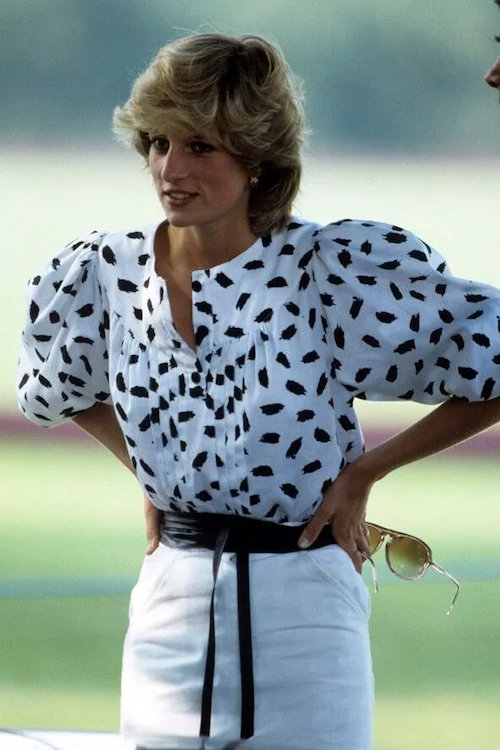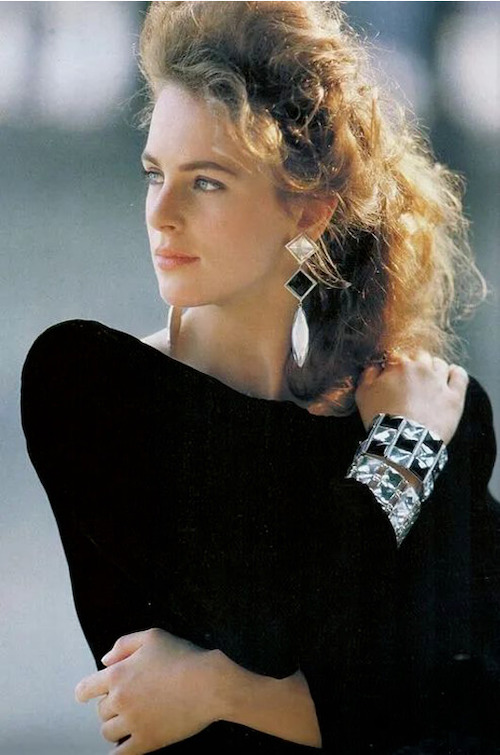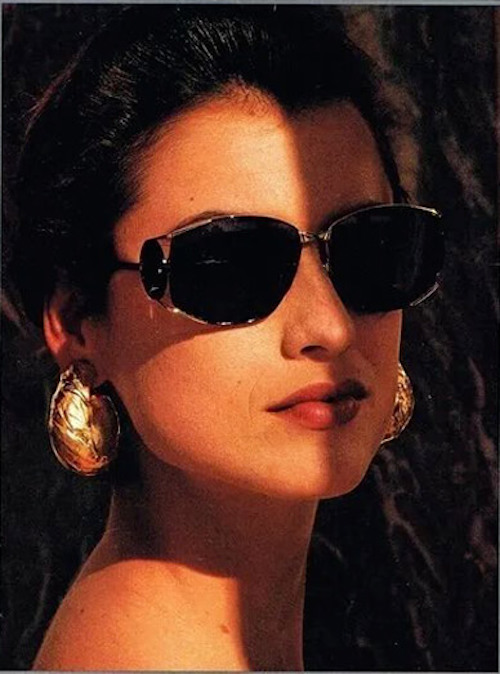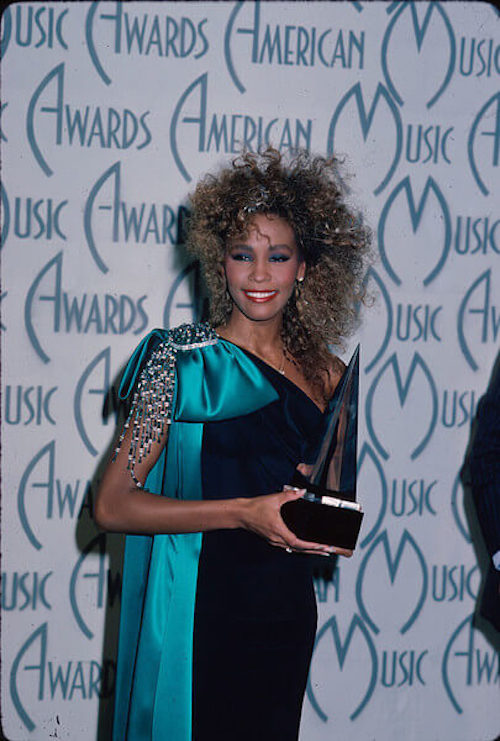 Oversized Silhouettes And Strong Lines
In the post-feminist period of the 1980s, women's status in the workplace were increasingly respected. The new social environment gave women a new environment, and women themselves were eager for economic and personal independence.
Reflected in fashion is concerned, following the military-style after World War II, women learned to dress like men, and liked to wrap themselves with oversized silhouettes and strong lines.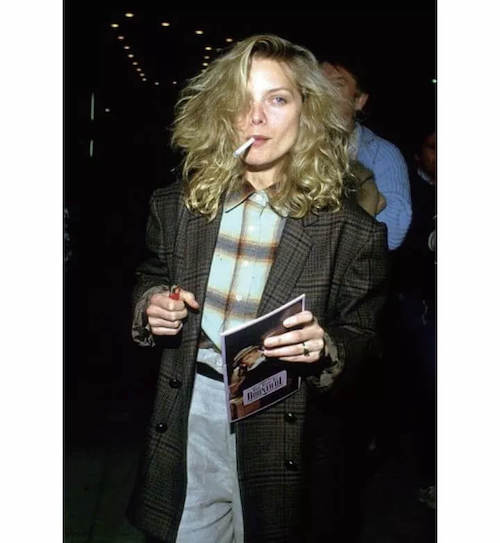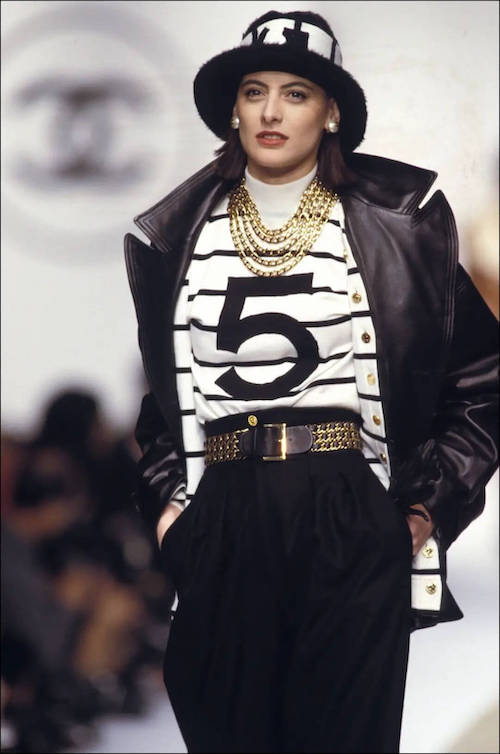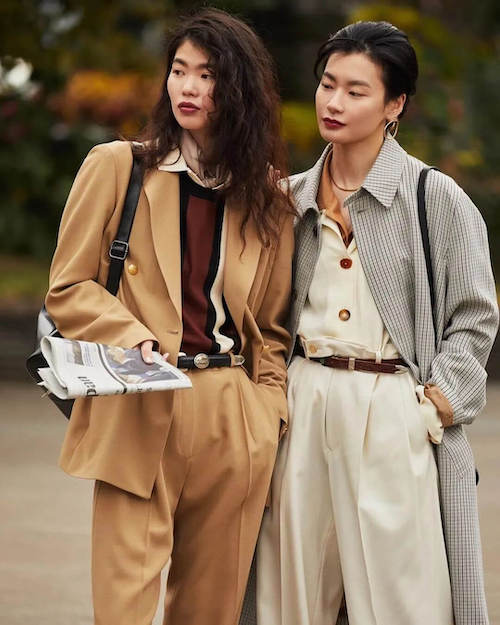 Fitness
The female yuppie in the 80s not only had the money to go to the gym but also asked a personal trainer to guide them for an ideal body shape.
Fitness was booming.
In the early 1980s, led by celebrities such as Jane Fonda and Olivia Newton, a wave of aerobic fitness began to emerge.
Jane Fonda pioneered aerobic exercises and wrote weight-loss recipes. She filmed more than a dozen aerobics teachings.
Almost all Americans of the older generation followed Jane Fonda on TV.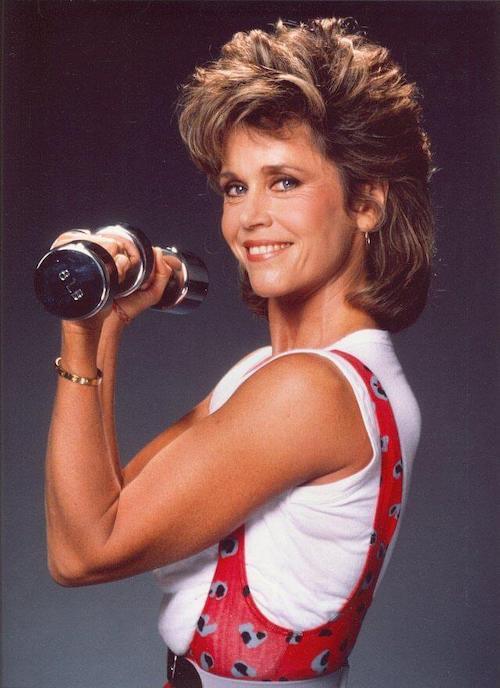 The teaching videotapes were invented and they allowed those who pursue fashion to follow the videotapes at home to show their passion for sports.
Dance fitness also became fashionable at this time, and the dynamic and hot music rhythm and the fun of immersing in it have attracted many women.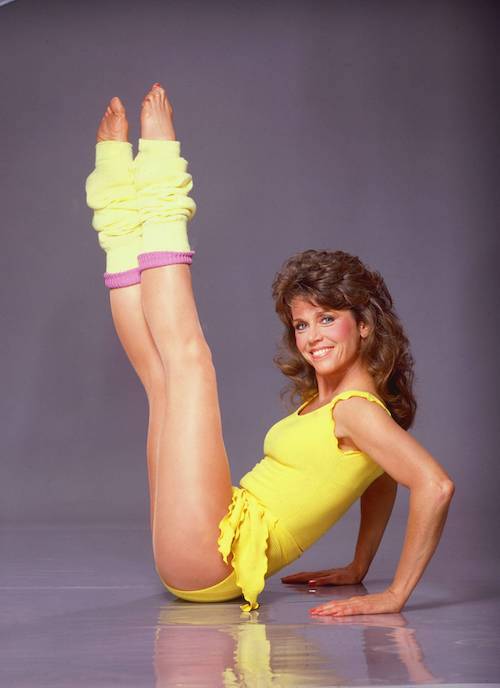 80s Makeup Looks
In the 80s, standard makeup belonged to the yuppie group in the mainstream culture.
Women in the 1980s strongly advocated liberation.
Gorgeous and exquisite natural makeup, so that professional women had the identity of a strong woman, and the eyes were naturally set off by the color.
It usually took a long time for women to finish this kind of makeup, so the effect of makeup products and the subtlety of makeup techniques were emphasized.
Thick eyebrows and big eyes are the characteristics of that era.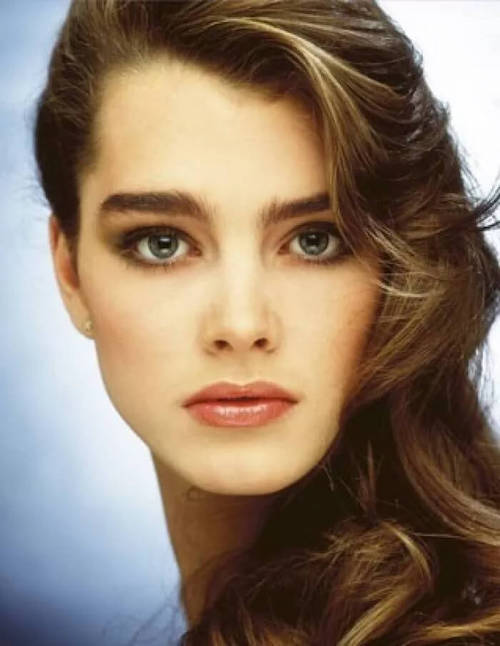 80s Hairstyles
The explosive head fully embodies the characteristics of exaggeration and dazzling.
This was the favorite of young people in the 1980s.
The wide headband was also one of the most popular fashion items for women in the 1980s.
The most fashionable actress in mainstream American culture in the 1980s was Cher.
She had lots of iconic hairstyles in the 80s.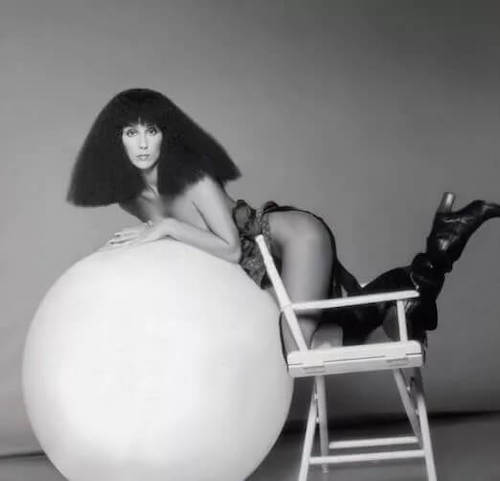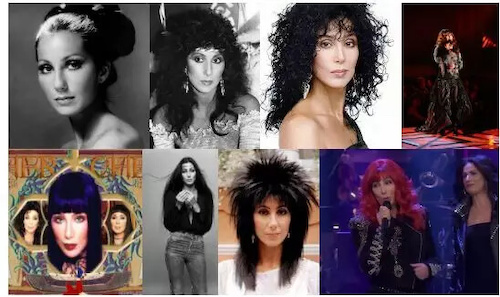 Cute 80s Fashion For Women Outfits To Copy
Below are the cutest 80s fashion-for-women outfits that we can recreate in our daily life and they are still amazingly trending now!
Crop Bazer + Hip Pants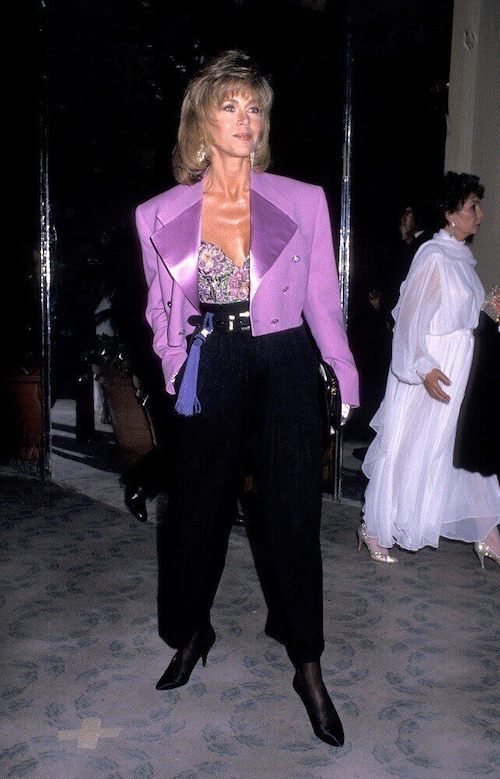 Denim Jacket + Patterned Fitted Pants

Black Padded Leather Blazer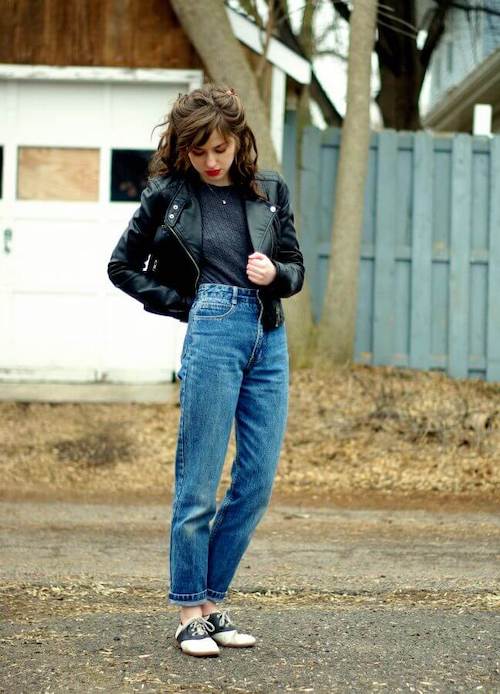 Oversized Tee + Jean Skirt + Statement Earrings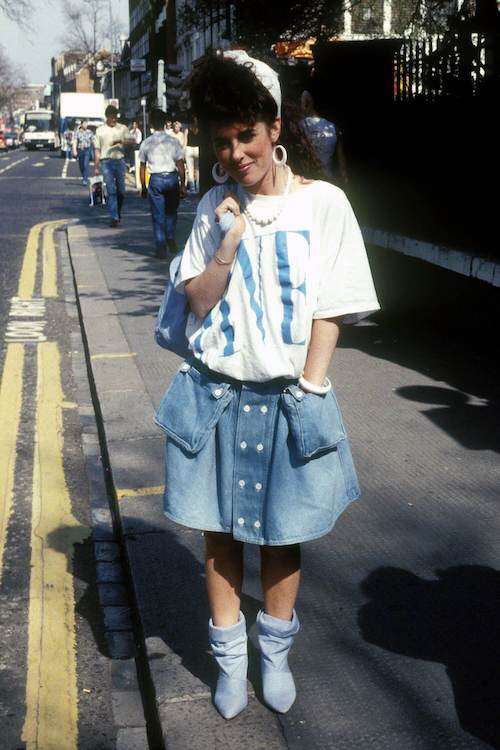 Oversized Denim Shirt + Floral Maxi Skirt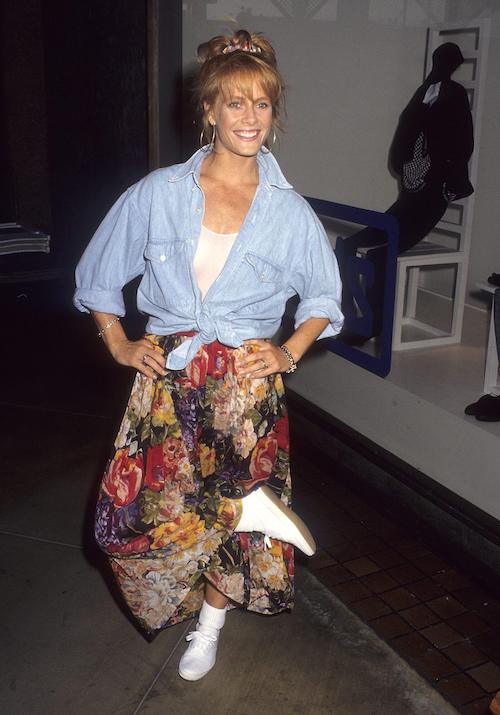 Oversized Black Blazer + White Tee + Jeans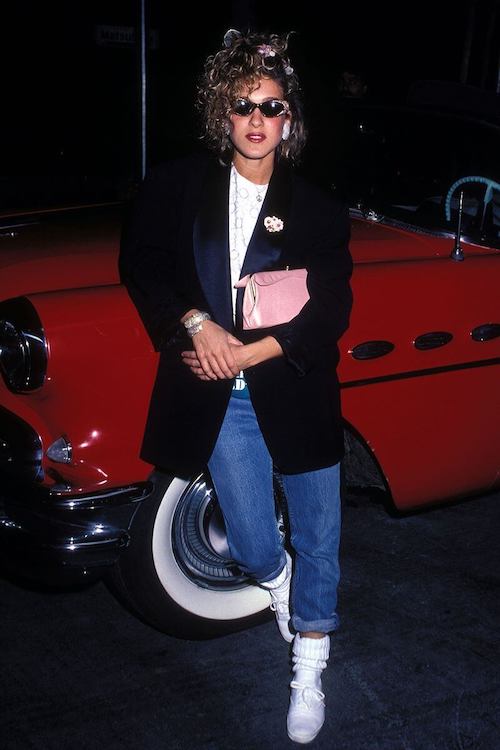 Blazer Coat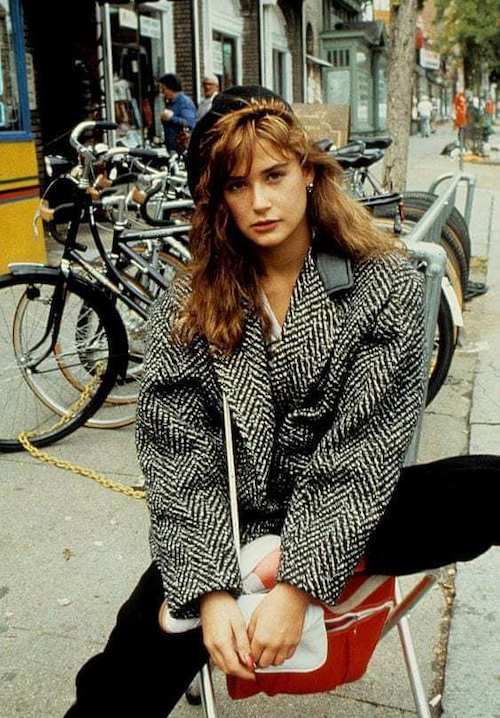 Blazer Suit + White Tee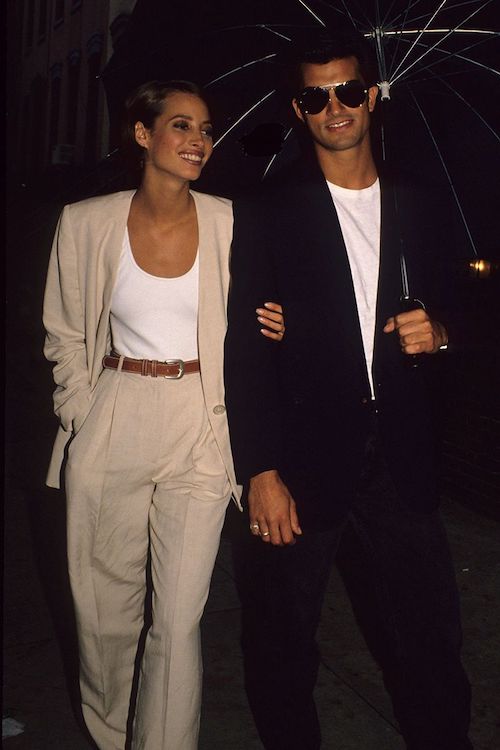 Bright Color Top + Baggy Cropped Trousers + Platform Boots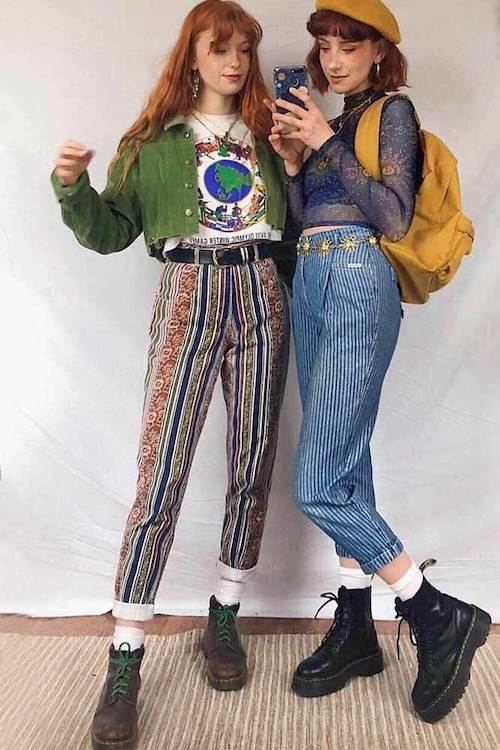 Oversized Black Leather Blazer + White Tee + Jeans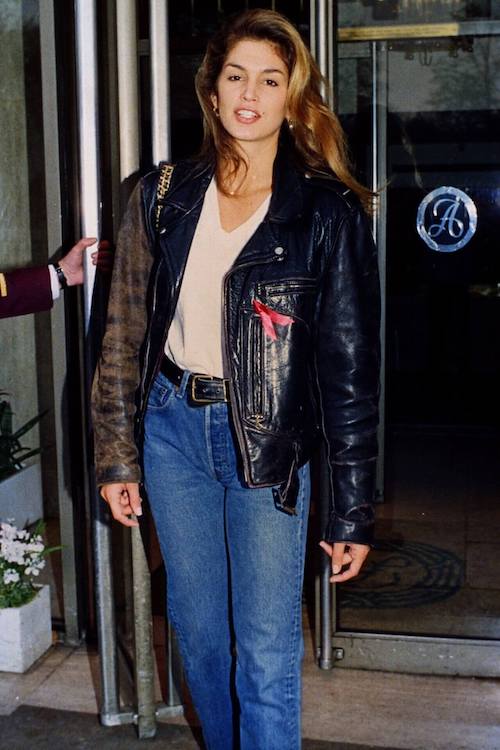 Padded Top + High Waist Jeans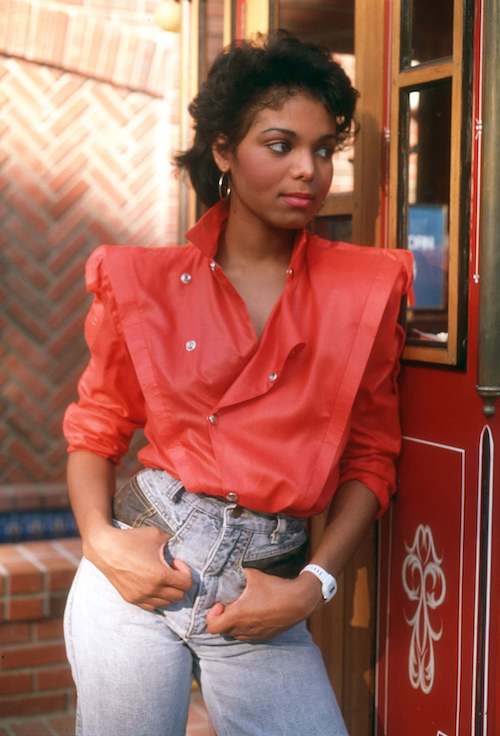 Oversized Sweater + High Waist Jeans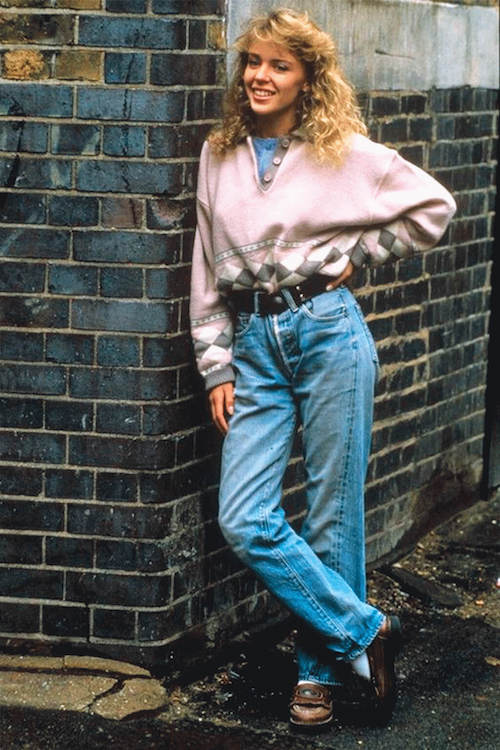 Ruffle Blouse + Jeans Or Jean Skirt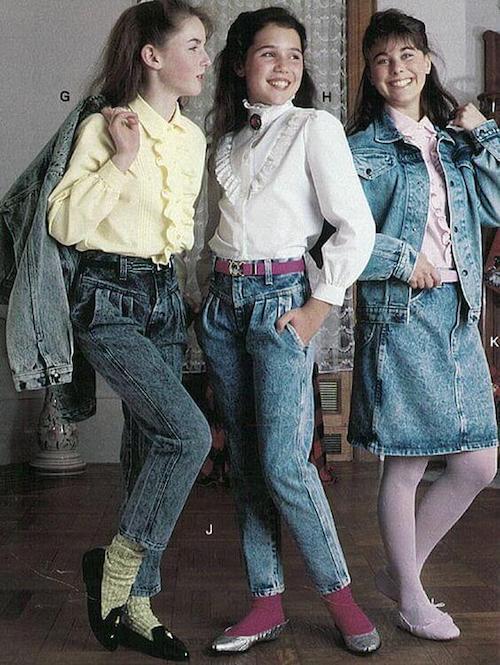 Corset + Loose Shorts
Chic 80s Fashion For Women
If you are looking for 80s style outfits that are suitable for work, casual dates, or even travels, below we round up the looks that we can copy using current trending fashion items.
Suits
Isn't the short blazer the most popular in the past two years? This style was also popular in the 80s!
Some designs were even better than the currently popular styles. And every outfit was also indispensable with the assists of pearls and metal accessories.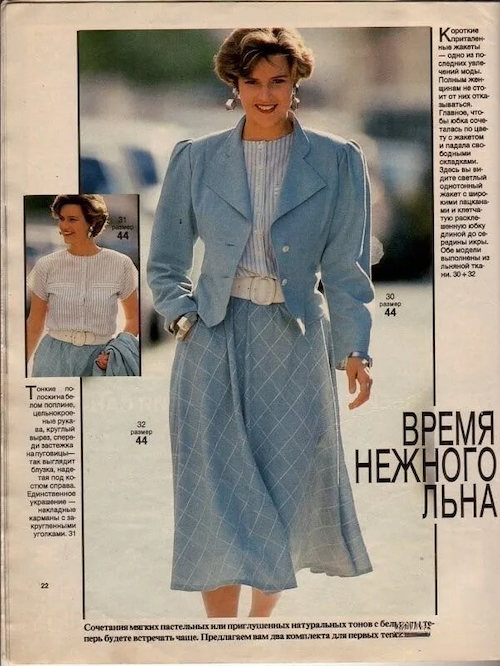 People who like to wear retro styles can use a slim tailored short jacket with a pencil skirt.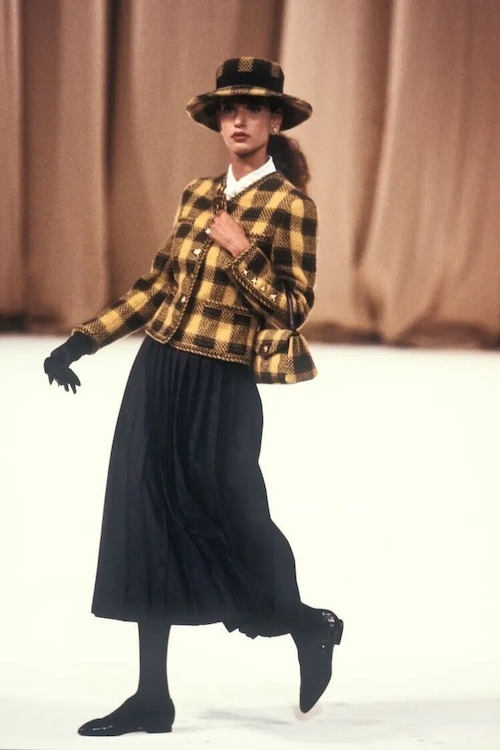 Coral is a popular color in spring and summer. In fact, in the 1980s, coral full suits were released. They were paired with white shirts and the details were embellished with red belts.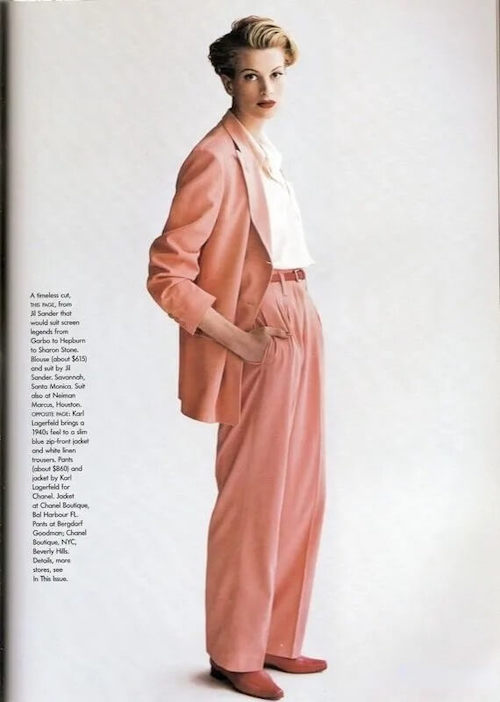 Jackets
In the 80s, there were many types of jackets. You can also wear black pants and white shoes, which are lean and neat.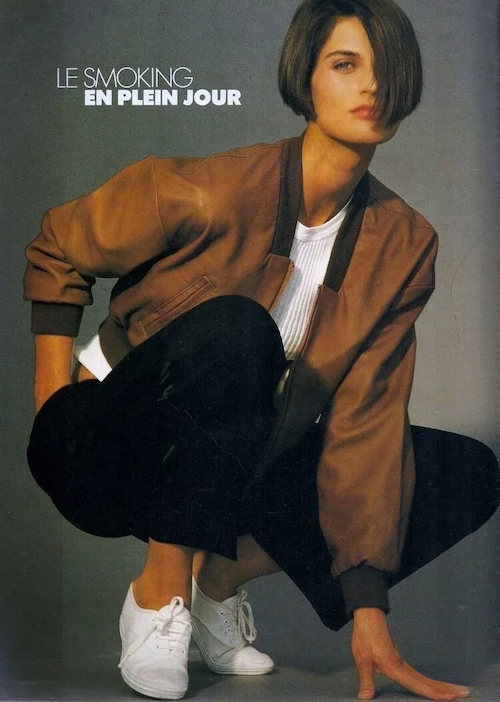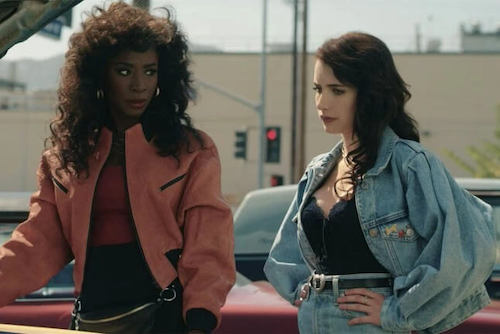 White Collar Blouses
The white collar blouses were popular in the 1980s. And people were wearing them with check pants or overalls, which are currently popular.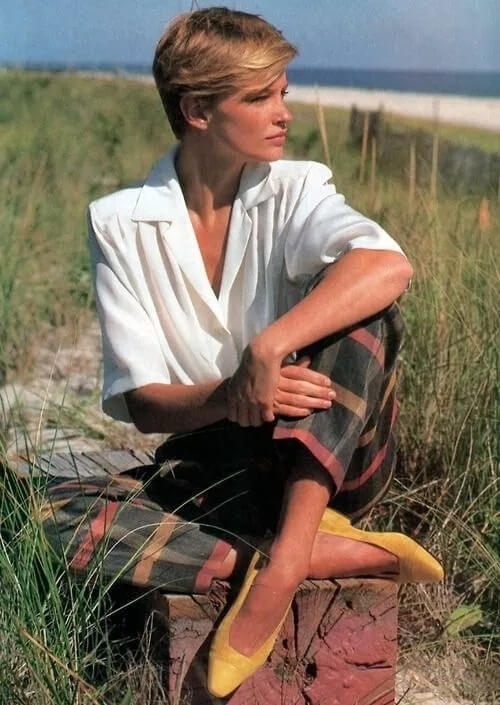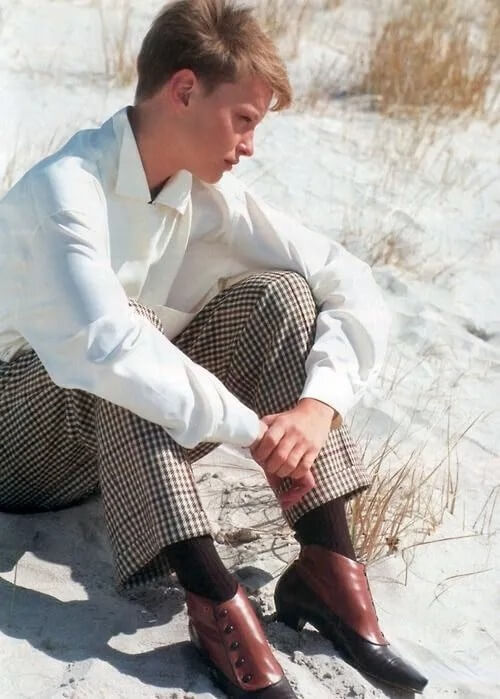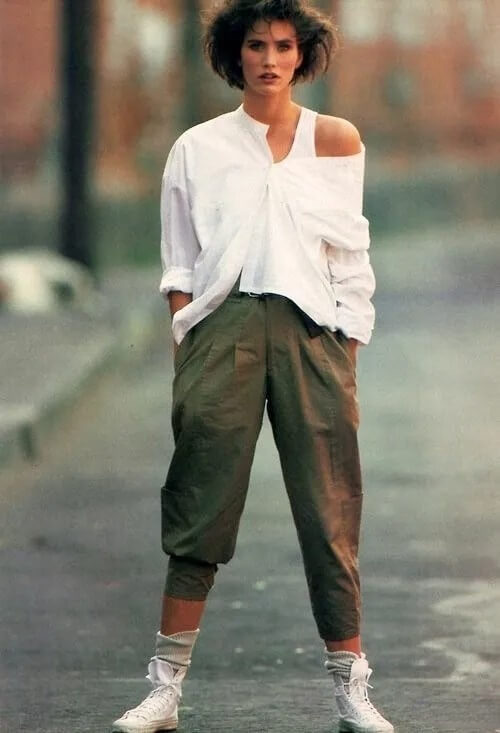 The following two white blouses both have puff sleeves and bow ties, which can be matched with a slim skirt or with the same big silhouettes jeans.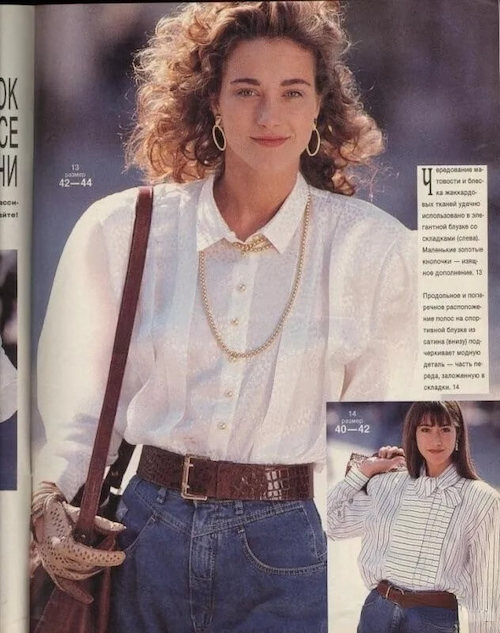 Tailored Trousers Or Wide Leg Pants
The combos of exquisite tops and pants are more fashionable, and you can use accessories to create different styles of outfits.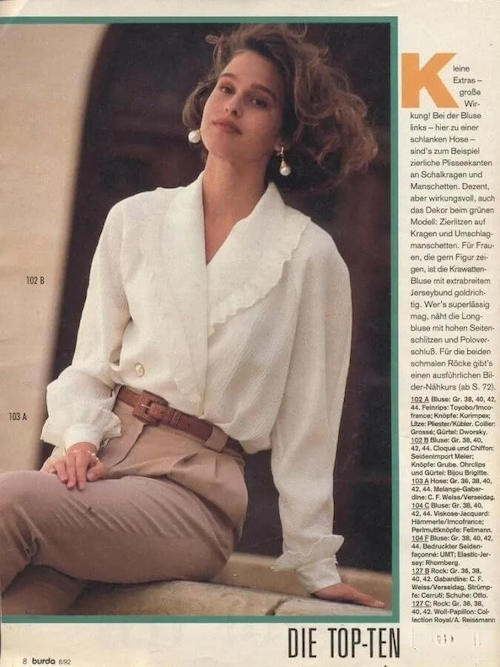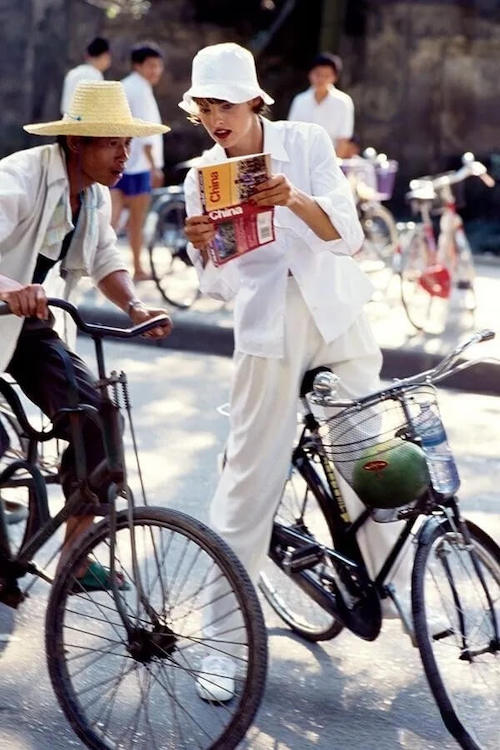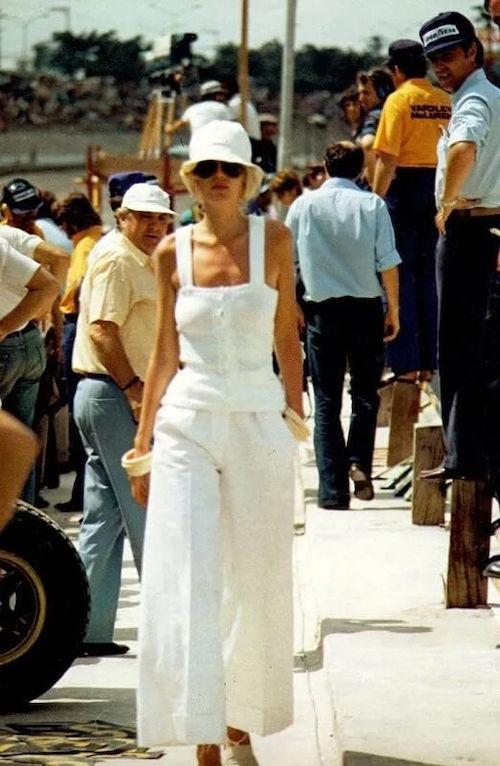 Vests
In addition to being worn inside of a jacket, you can also directly match it with a pleated skirt, which highlights the gentleness of women.
In spring, you can also put on a shirt directly with the vest.
And don't forget the sweater vests! You can put a sweater vest directly on the dress. It keeps warm and looks chic.
Or you can pair the sweater vest with a suit. This outfit looks professional.
Shirt Dresses
The shirt dresses are popular in the spring and summer of the past two years, and in fact, they were even more fashionable in the 80s. There were so many different styles of shirt dresses.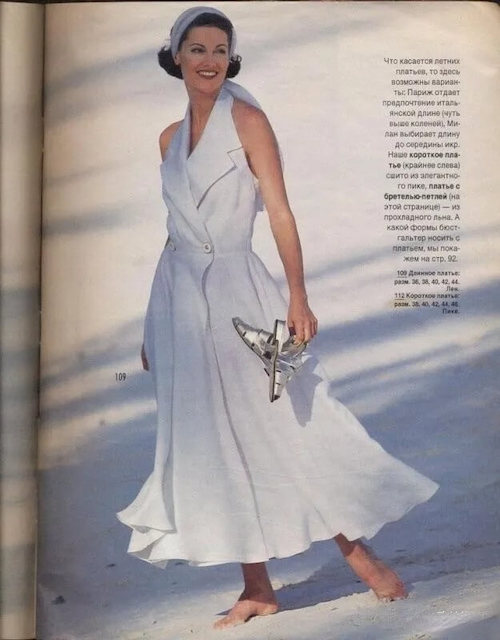 Colored Leggings
Besides, the leggings at that time were also very beautiful, the colors were very distinctive, and they could be perfectly matched with any color skirt.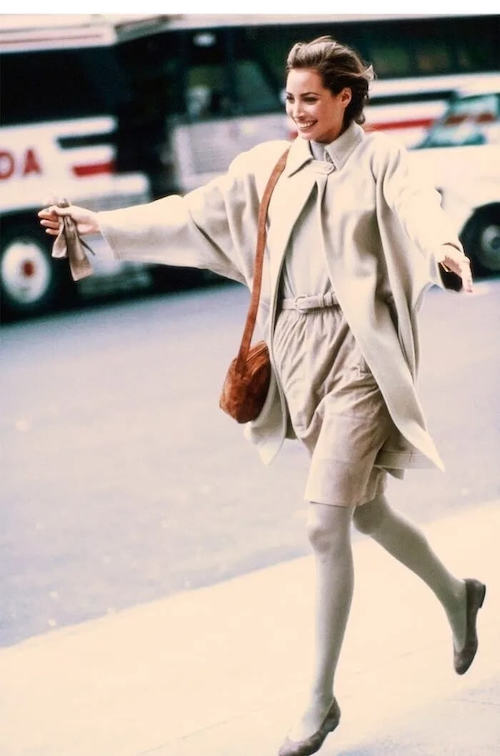 Belts
Wearing a sweater dress with a belt is also very chic. You can match a coat of the same color outside to create a simple and elegant look.
A blue shirt can also be used to create a holiday style, with a belt, a floral skirt of the same color and a straw hat.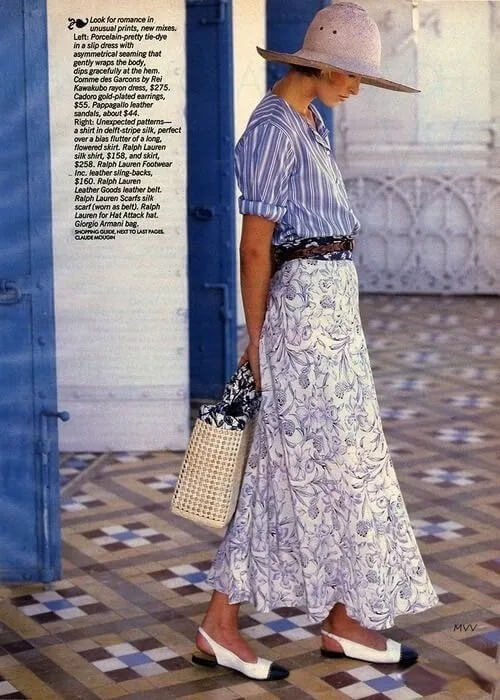 Statement Accessories
Chanel in the 80s is also particularly beautiful, Looking at the details, various waist/earrings are popular accessories of right now.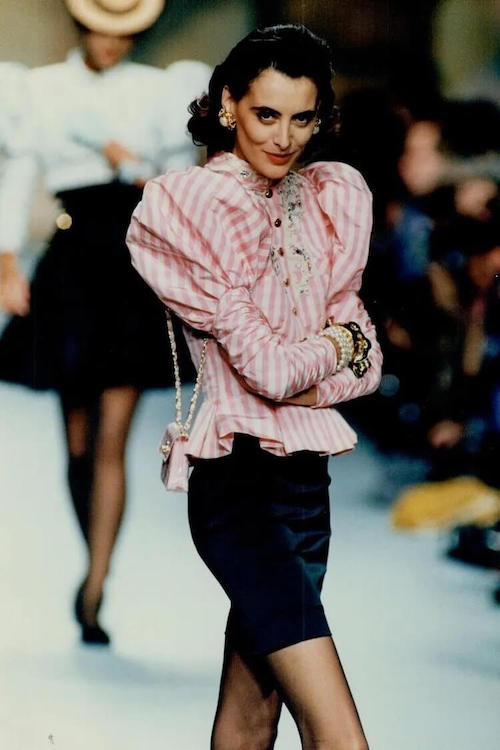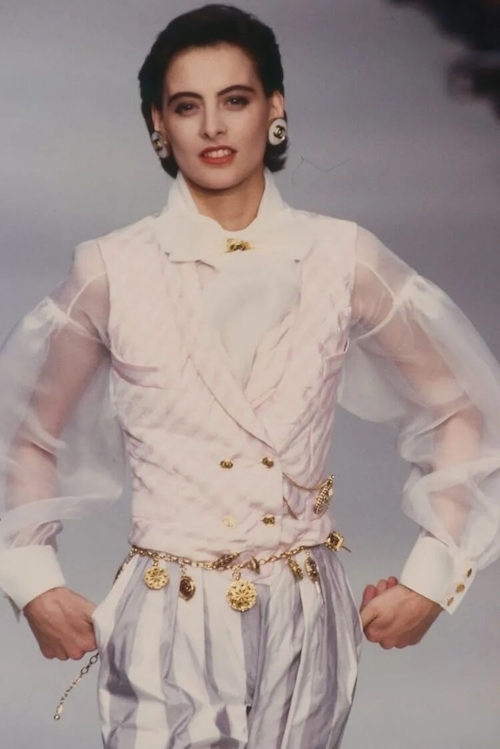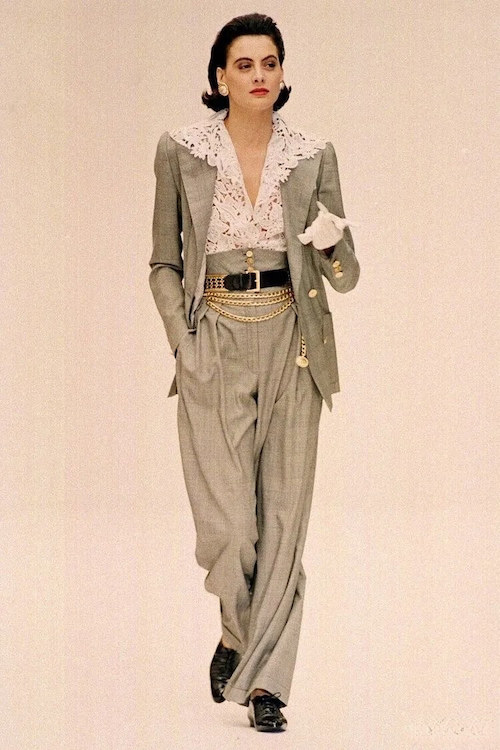 Look at this look's bracelet below, isn't it this year's popular accessory!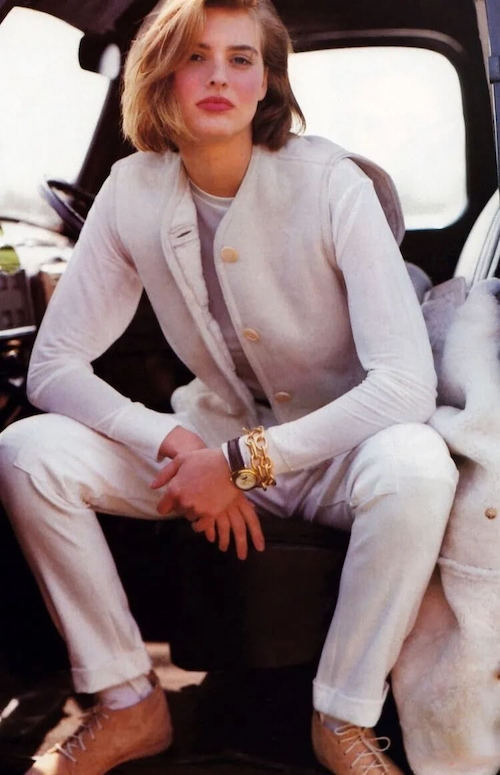 The Best 80s Party Outfits Ideas: What To Wear To A 80s Party

80s themed parties are now trending and below are our favorite looks for the 80s parties.
Bright Color Tops + Pants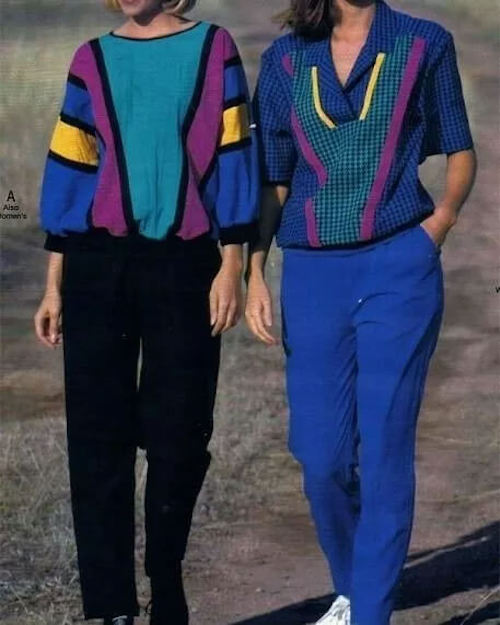 Denim On Denim And Polo Shirt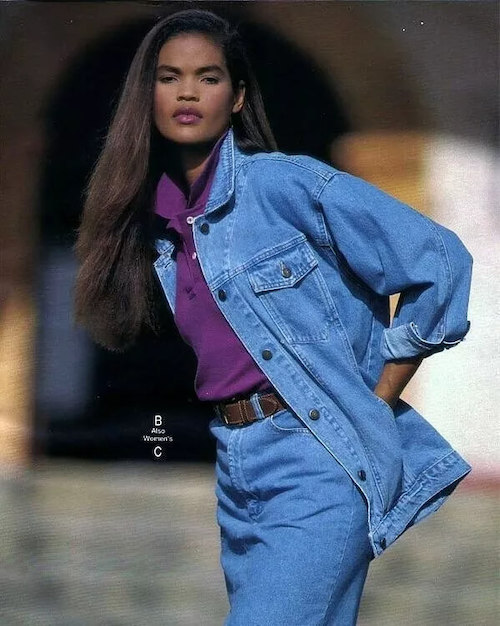 Denim Overall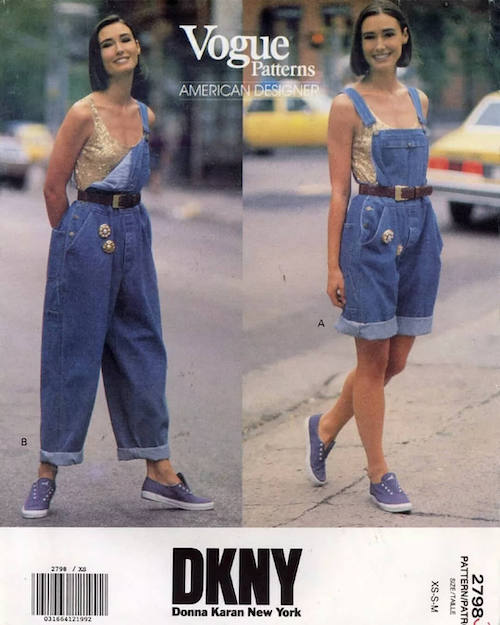 Exaggerated Sleeves + Accessories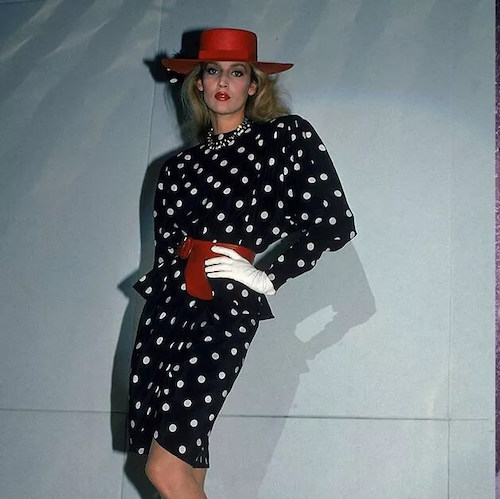 Tee + High Waist Jeans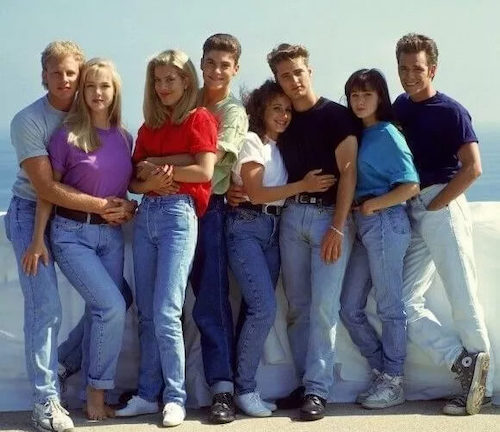 Slim Top + High Waist Flared Jeans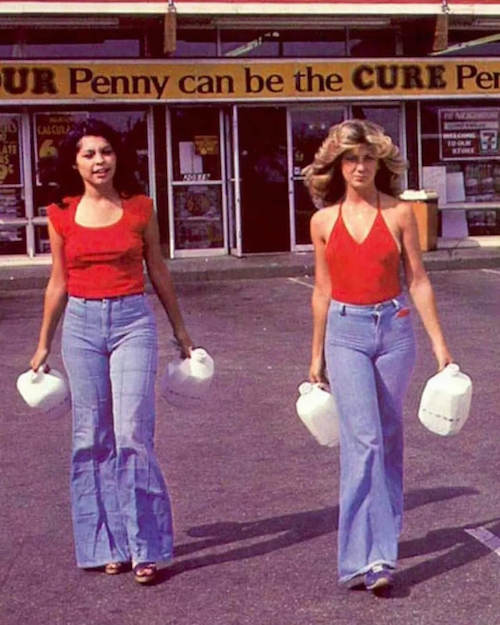 Oversized Top + Trousers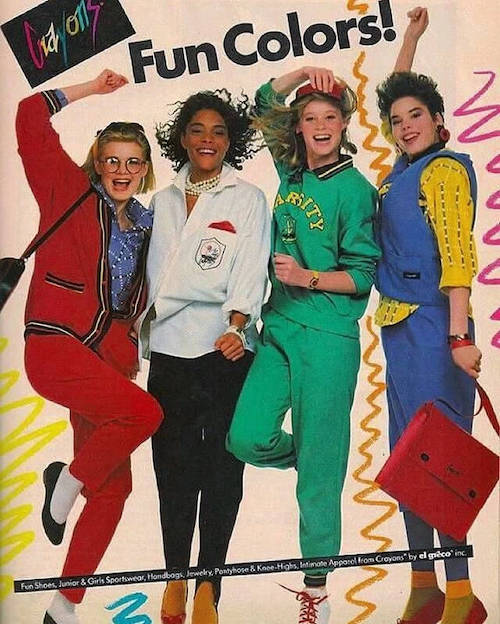 Oversized Graphic Tee + High Ponytail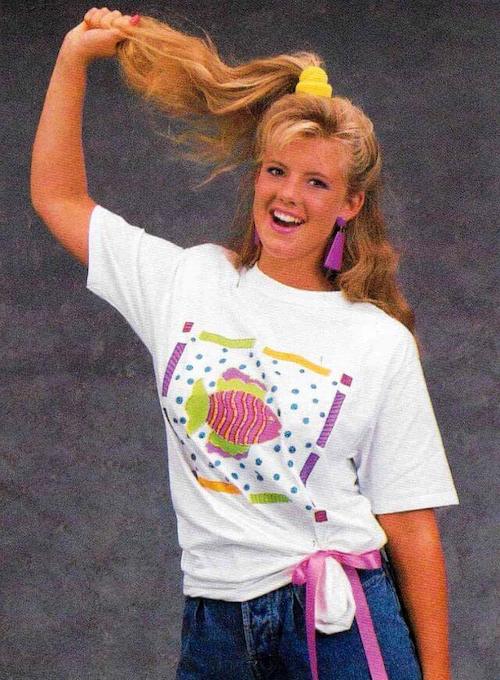 80s Group Costumes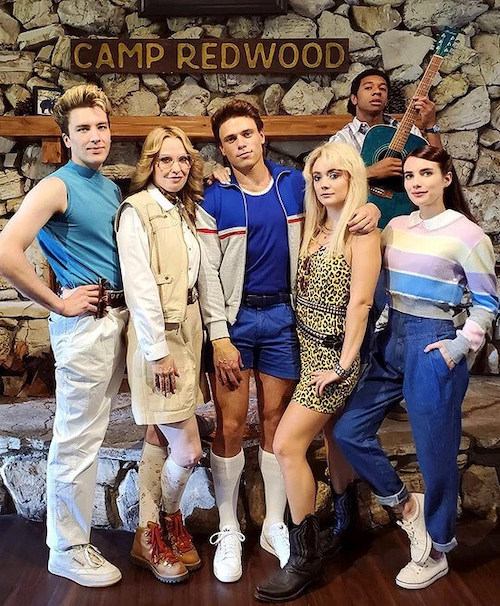 Oversized Jacket + Graphic Tee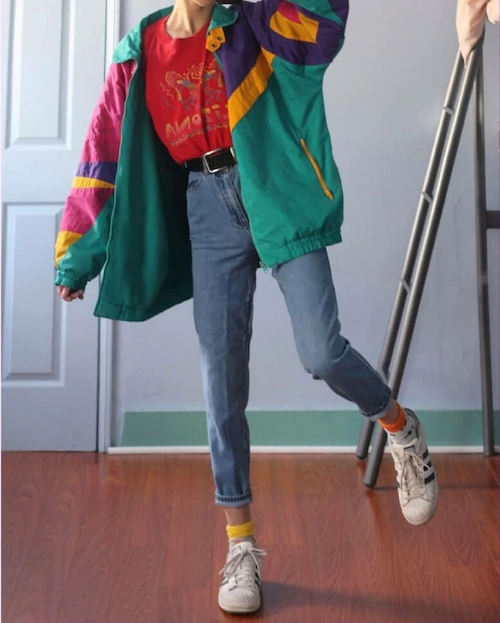 Wear A Leotard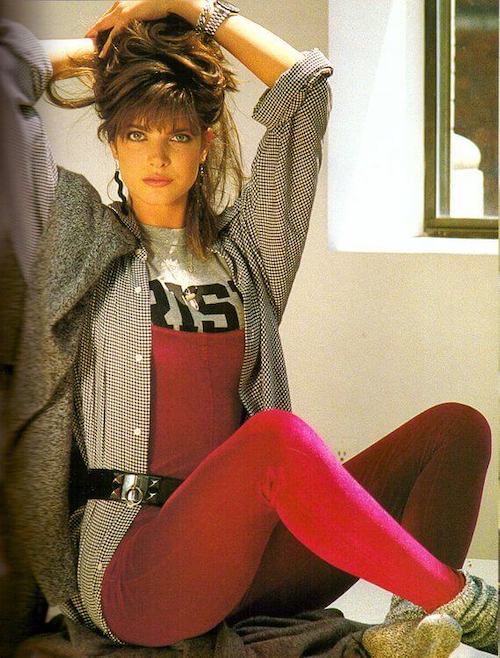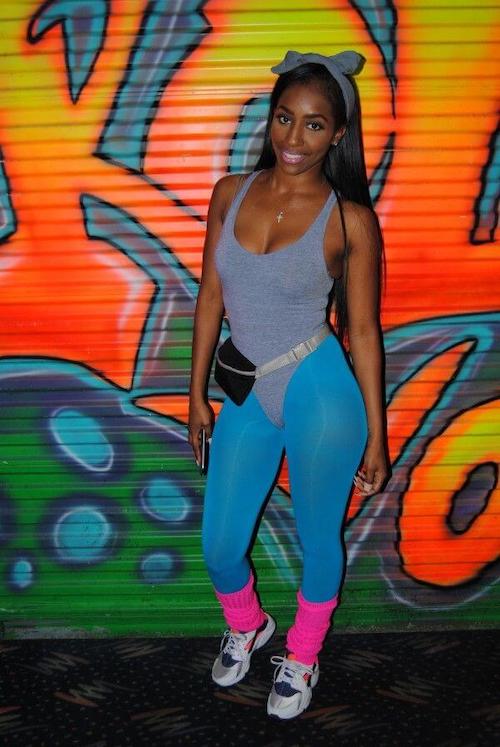 Oversized Denim Jacket And A Casual Hairstyle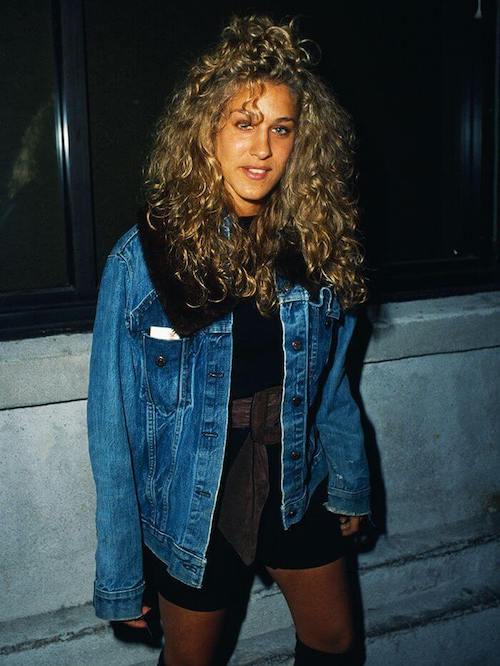 Dress For The 80s Workout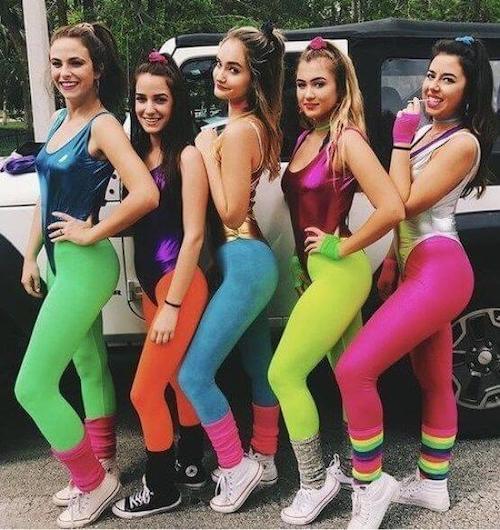 1980s Aerobics Junkie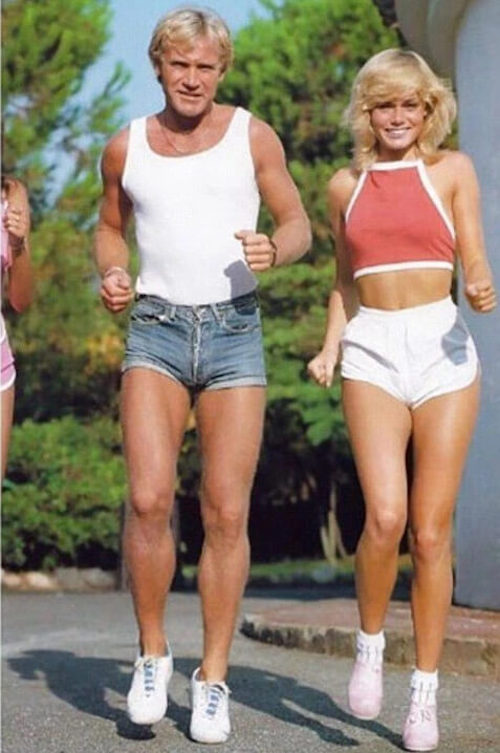 80s Hip Hop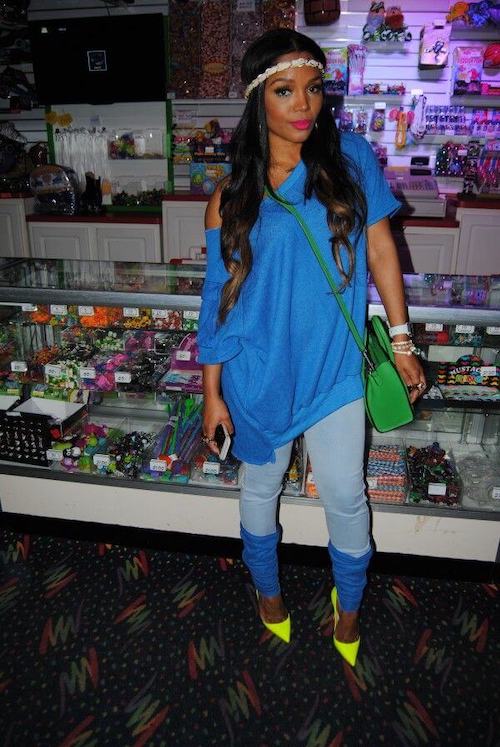 One Shoulder Top + Skinny Pants

Denim And Leotard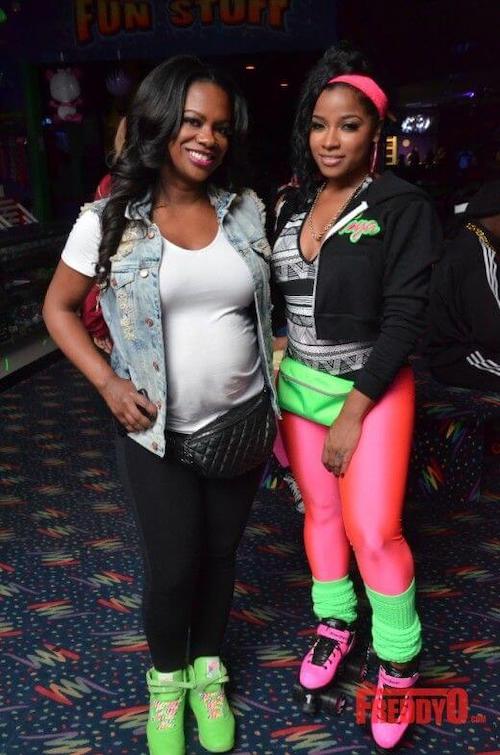 Sequins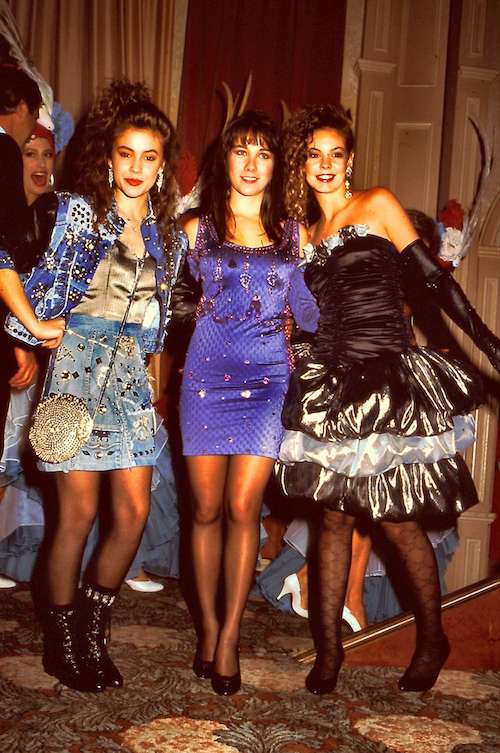 Sequins Dress + Headband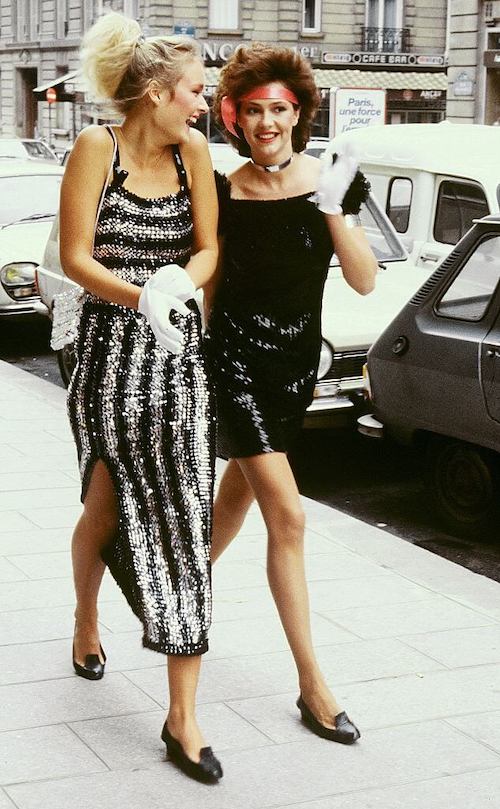 Retro Sunglasses + Statement Earrings + Statement Top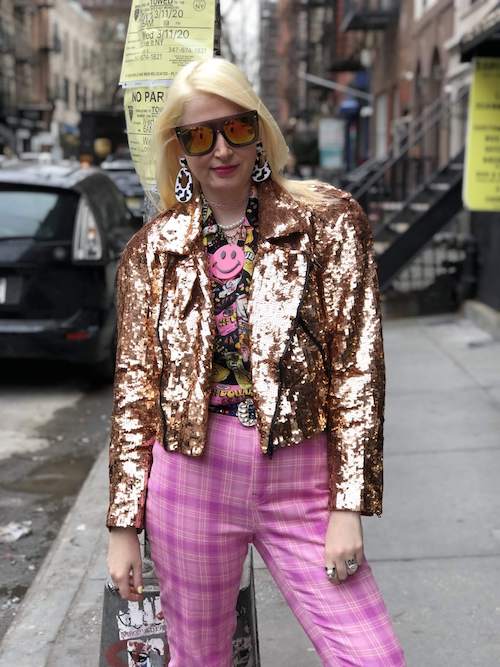 This post was all about 80s fashion for women.
Related Post: