Looking for the best matching Instagram bios? Check this post for 100+ unique and cute matching Instagram bios for couples and more.
Now in social media, more and more Instagram and TikTok couples and best friends choose to have matching bios instead of separate bios. This new trend is a great way to show your relationship, make your bios look interesting and unique, and have more fun.
Want to try matching bios? Check the below tips on how to create great matching Instagram bios and the 100+ best matching Instagram bios, and pick up the cute bios you like.
In this post, we include perfect bio ideas for couples on Instagram, cute couple matching Instagram bios, cool bios for couples on Instagram, perfect Instagram bio ideas for friends, best friend bios on Instagram, great Instagram bios for trios, creative Instagram bio ideas for couples, and cute lyric bios.
Before those, we also include tips and a complete guide on how to create perfect Instagram couple bios. So even you are new users, this post will help you get your own bio ideas easily.
This post may contain affiliate links, which means I'll receive a commission if you purchase through my link, at no extra cost to you. Please read the full disclosure here.
This post is all about matching Instagram bios.
What are matching Instagram bios?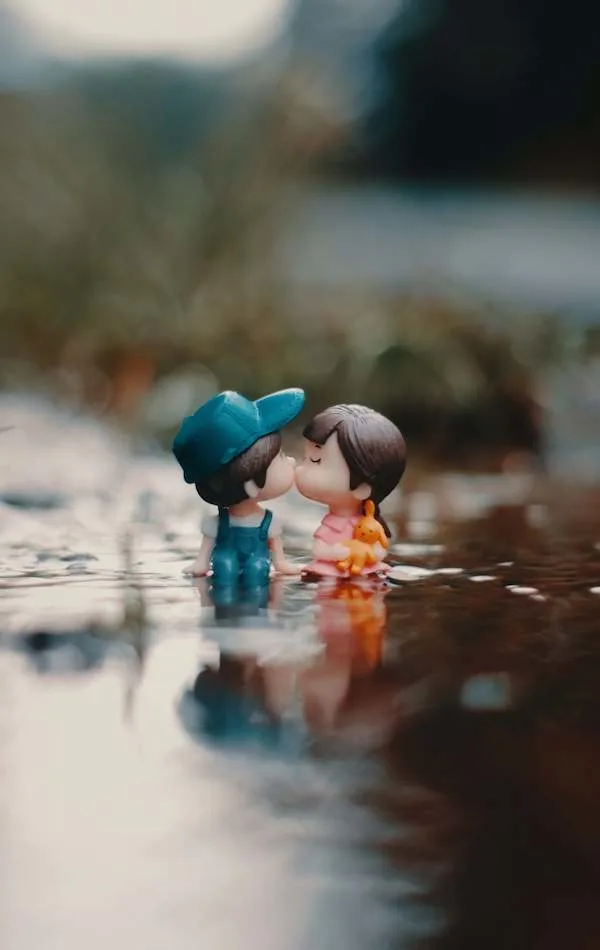 An Instagram profile bio is the part of the Instagram account profile that is mainly used to give your potential followers or other Instagram users viewing your page some information about you. Such as your name, your different interests / hobbies, zodiac signs, a short description of you, etc. It's also a good place to show your contact information (like physical location, phone number, email address, a personal website URL, and other contact details) if you want.
The bio is the first impression you give to people on a social media platform. It shows what kind of person you are. It is as important as cute Instagram captions and pictures.
Personal Instagram bios may not need much Instagram marketing efforts, but need more personality and make it fun.
If your partners section of text is matched to yours, it makes your Instagram bios related and matched to each other, and it is easy for people to know that the owners of your accounts are related, and can clearly know who you are connected with, then, these bios are matching bios.
Using a matching bio or a mutual bio is the latest trend on social media platforms like Instagram or Tik Tok. The smartest couples matching bios are those that don't actually make sense, without you reading your partners second part.
Why to have matching Instagram bios?
1. Let others know about your relationship
Setting up matching bios is an excellent way to let others know the relationship between you. It's going to be fun.
Also, many times this is very useful. For example, if you don't want to accept some kind of DM from other people, the easiest and best way is to make it clearer in your bios. You can use the Insta bio quotes to show that you are in a romantic relationship and are very happy! This will help you drastically reduce the number of DMs you don't want to receive!
2. Add romance to your love life and other relationships
Matching bios like this are great fun for couples or good friends. It's fun to create or pick the best bios and set it up together.
With so many accounts on Instagram, why not make your account bios look different?
3. It is especially suitable for people in a long distance relationship
Listen, careful romantic maintenance in the minutiae is one of the most important ways to make your long-distance relationship sweeter and sweeter! Nothing shows how close you are to your lover or friend than having a matching bio for Instagram.
4. Not just for couples
Matching bios isn't just for couples. Many good friends are also great for setting up Instagram matching bios. We will introduce it below.
How to create the best matching Instagram bios?
1. Be creative
Not only for words but also for emoji. You can also use different fonts to make it unique. Try your best to make your bios to look romantic or cute. However, if you really lack creativity for a while, you can choose a pair of these bios we have today, and yo
2. Keep it simple
Your bios is meant to be read, which is one of the meanings of matching bios. So, you need to keep your bios not too many words, people don't know what it means, and there is no desire to know more about you.
3. Use a little humor
A little humor is a great thing to make your bios more interesting and make people like your Profiles even more. Use emojis and abbreviations to make your funny bios even more adorable to read.
4. Think of a sentence
If there are some sentences that are of great significance to you in your relationship or in the process of getting along, you can use them in your matching bios. They can summarize your feelings, show milestones in your relationship, or your relationship goals.
Once you have such a sentence, try splitting it in half, with the beginning in one person's profile and the end in the other. Such matching bios is really very, very meaningful.
Poetry, your favorite song lyrics, a funny quote, are all very suitable. Using sentences from interesting articles is also a good idea.
5. Match your matching avatars
Choose a cute profile picture for each of your Instagram accounts and match your bios. For example, you can choose photos in which you are wearing cute couple outfits. That would be more interesting.
Now scroll down to check the matching Instagram bio examples and the cool ideas we love.
Matching Instagram Bios For Couples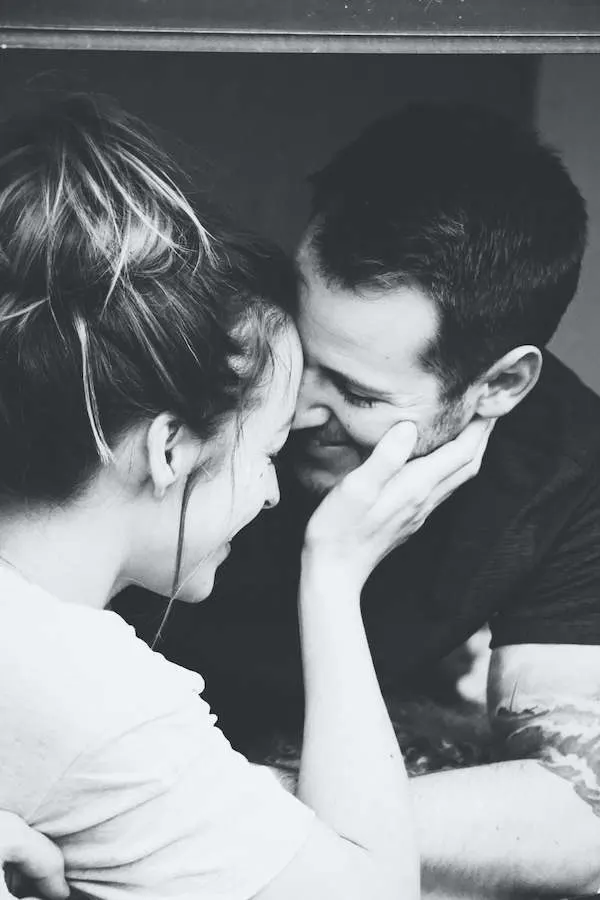 1.
Let's jump on the plane to see the world together
Give you my last name be my girl forever
2.
The bond we share can't break it
Imma give you my heart don't break it
3.
You already know that you the perfect one
Girl when I'm with you, feel like a champion <3
4.
Are you falling in love
I have been feeling you are
5.
Cus your love is my medicine
Aye, your love is my medicine when I'm up, bring me downnnn
6.
Whatever our souls are made of…
His and mine are the same
7.
Only you babe…
…Only you darling
8.
I stop the world
…when I with you
9.
You know I never found love until I looked into your eyes
First time blushin I ain't even gonna lie
10.
Do you know? You know I love you so.
You know I love you so.
11.
I see forever in your eyes
I feel okay when I see your smile
12.
I jus wanna take you out and you show you off
You already kno that you the perfect one
13.
Bby when I ride I wanna ride for you
And bby when I die I wasn't to die with you
14.
We can fall in love right here tonight
Run away be together for life
15.
Anything you ever need you kno I'll be there with no doubt
I need you by my side
16.
The Boss King
The Boss Queen
17.
You are the key
You open my heart
18.
If you find me, return me to Bae.
I am Bae.
19.
Big spoon
Little spoon.
20.
You are the gravy @NAMETAG
To my mash @NAMETAG
21.
You are the one in my dreams
Don't wake me up
22.
Whenever the sun shines
We will shine together
23.
Love is in the air tonight
Tonight will be a good night
24.
This is a preview of my life, not the whole show
For the extra scenes, go to my stories
25.
Call me a candy bar
I'm half nuts and half sweet
26.
Life is too short
Laugh while you still have all your teeth
27.
I can't even count how many problems I have
Math is my main problem
28.
I spend a large portion of my life eating
In the next life, I will live in the same way
29.
Look at the sky tonight
All of the stars have a reason
30.
I don't do matching bios but@NAME TAG
I do! @NAME TAG!
31.
I am the happiest when
I am right next to you
32.
You @TAGNAME are the avocado
To my toast @TAGNAME
33.
We can make it
'Til the end
34.
I was made for loving you, baby
You were made for lovin' me
35.
I know hard work never killed anyone
I would never take the risk
Good Instagram Bios For Couples
36.
I'll follow you…
…to the end of the world
37.
I don't wanna loose you know…
…I'm looking right at the other half of me
38.
Baby, you're light lightning in a bottle…
…I can't let you go now that I got it
39.
I'm gonna make this last forever don't tell me it's impossible…
…'cause I love you for infinity
40.
Oh home, let me come home…
… home is whenever I'm with you
41.
Darling you're glowing, if you're lonely…
… come be lonely with me
Cute Instagram Bios For Couples
42.
Hey here Delilah What's it like in New York City?
I'm 1,000 miles away but girl tonight I look so pretty
43.
Look at the sky tonight
All of the stars have a reason
44.
The introvert
The extrovert
45.
True love has no end
It is forever
46.
The boss
The real boss
47.
Every day with you
Is the best day of my life
48.
You're my end
My beginning
49.
Even when I lose
I'm winning
50.
Lost in words…
…that you say to me
51.
I am full of joy and happiness
When I am right there with you
52.
Hold me like you mean it
I'm never going to let you go
53.
I belong with you
You belong with me
54.
Love is a risk
But it's worth it
55.
If you fall
I will catch you
56.
I will be waiting
Time after time
57.
When we kiss
We become one
Cute Matching Bios For Couples
58.
Let me take your hand
I'll make it right
59.
If we ever fall
We fall together
60.
Don't go BACON my heart
I couldn't if I FRIED
61.
The Quiet One
The Loud One
62.
I stole her heart
So I'm stealing his name
Cool Matching Instagram Bio Ideas
63.
I got faith in you and I
So put your pretty little hand in mine
64.
That tingly feeling when you're into someone
The feeling of common sense escaping your body
65.
Eat right and stay in good shape
You still die anyway
66.
A cartoonist went missing
The details are still sketchy
Funny Instagram Bios For Couples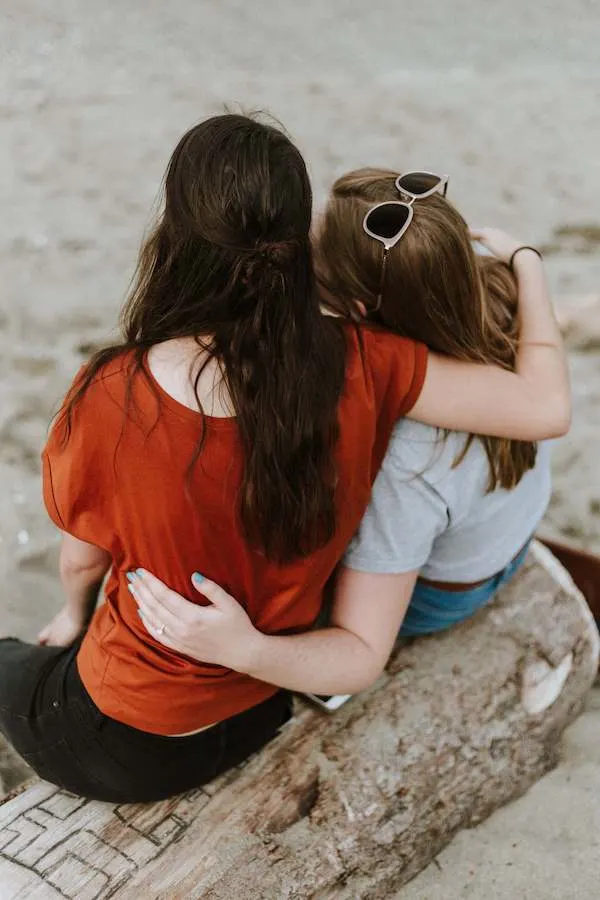 67.
The bus stops at the bus station, and the train at the train station
Guess what happens at my work station?
68.
I only do jobs for money
For loyalty, buy a dog
69.
A single middle finger might not always be enough to express your frustrations
You have two hands
70.
I want you all to myself
You don't need nobody else
71.
You and me…
…always forever
72.
Why would u ever kiss me…
…I'm not even half as pretty…
73.
Like the birds of a feather…
Baby we real life made for each other
74.
Cause ur one in a million
…there aint a man like you
Best Instagram Bio Ideas For Couples
75.
You hold the key
To my heart
76.
Hold me like you mean it
I'm never gonna let you go
77.
I stole her heart @ NAME TAG
So I'm stealing his name @NAME TAG
78.
Even when the sky comes falling, even when the sun don't shine…
…I got faith in you and I, so put your pretty little hand in mine.
Matching Instagram Bios For Best Friends Lyrics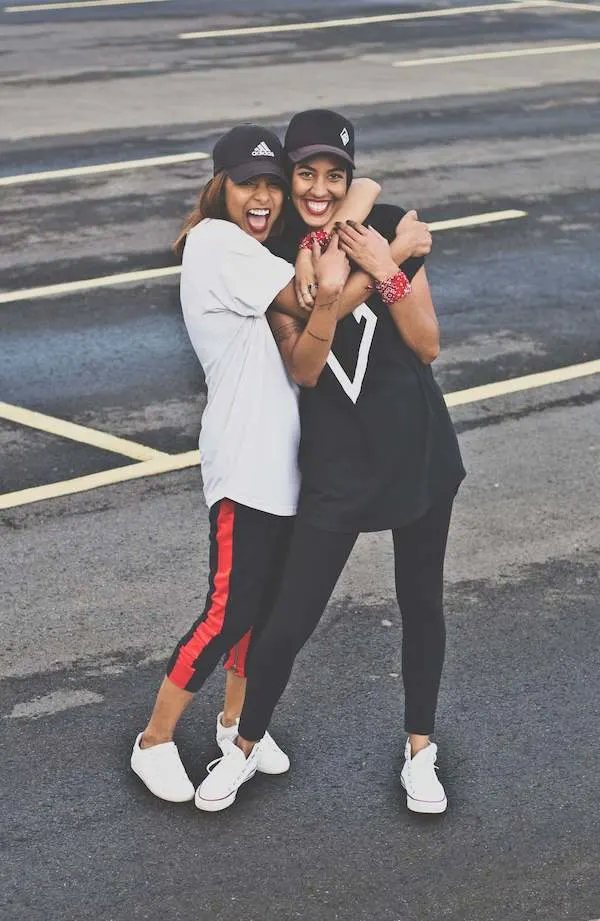 79.
Girl put ur records on
Tell me your favorite song
80.
I love this feeling…
…and right now I wish you were here with me
Matching Instagram Bios For Friends
81.
I'm meant for you
You are meant for me
82.
A true friend will always be there
Even if the whole world turns its back
83.
I am full of joy and happiness
When I am right there with you
84.
When you are in pain, I'm your pain killer
I'll drown your sorrows for a better tomorrow
85.
A friend might know about your past
But still accepts you just the way you are
86.
You ever fell alone…
…Don't
87.
When I run out of road…
…You bring me home
88.
But it's not the end…
…I'll see you face again
89.
Fool me one time, shame on you
Fool me twice, can't put the blame on you.
90.
A real friend is the one who walks in…
…when the rest of the world walks out.
91.
True friendship comes when the silence…
…between two people is comfortable.
92.
A single rose can be my garden…
…A single friend, my world.
93.
But when it hurts, I can make it better…
…girl if it works, it's gonna be forever.
Matching Instagram Bios For Trios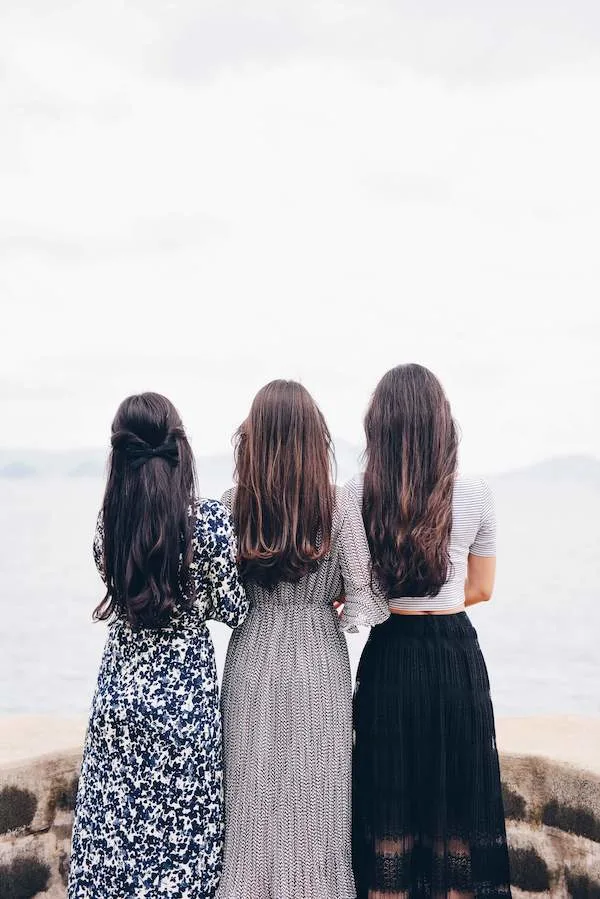 94.
I may be bad
but I'm perfectly good at it
sex in the air
95.
bc when the sun shines we shine together
told u I'll be here forever
said I'll always be ur friend
96.
This time I'm ready to run…
…escape from the city
…and follow the sun
97.
If I lay here, if I just lay here…
…would you lie with me…
…and just forget the world
98.
I wanna be there with you..
..I really do be missing you..
.everything I do is for you and I really do adore you
99.
A friend is someone who understands your past..
..believes in your future..
..and accepts you just the way you are.
100.
I don't need a friend who changes when I change..
..who nods when I nod..
..my shadow does that much better.
101.
In the end..
..we will remember not the words of our enemies..
..but the silence of our friends.
This post was all about matching Instagram bios.
About The Author
Tracy is an experienced personal stylist, shopping expert, and fashion & lifestyle blogger. She has been featured on Time Magazine, Bustle, Best Life, Glam, The Zoe Report, Mic, and GOBankingRates, for her insights on fashion, beauty, home decor, and lifestyle. Read More