Looking for cute college apartment bedroom ideas that won't break your bank? Below we listed trendy ideas that you will obsess over this year!
Decoring your college bedroom is not easy.
The college bedroom is usually not very big. With a bed down, it feels like there is no other place to put things.
If you want to store more things in such a small bedroom or plan a study area, is it possible?
Want to decorate such a small bedroom with something you like, is it possible?
Of course, no problem. Now check what great college apartment bedroom ideas we have prepared for you. You can find both decorating ideas and organizing ideas!
This post may contain affiliate links, which means I'll receive a commission if you purchase through my link, at no extra cost to you. Please read the full disclosure here.
This post is all about college apartment bedroom ideas.
30 CUTE COLLEGE APARTMENT BEDROOM IDEAS

1. Place the bed against the wall.
This will make the free area of ​​the bedroom relatively concentrated, making it easy to move around.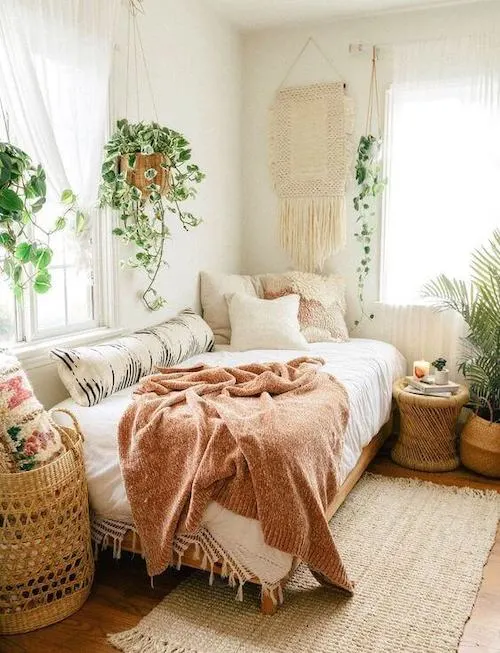 2. Add A Big Floor Mirror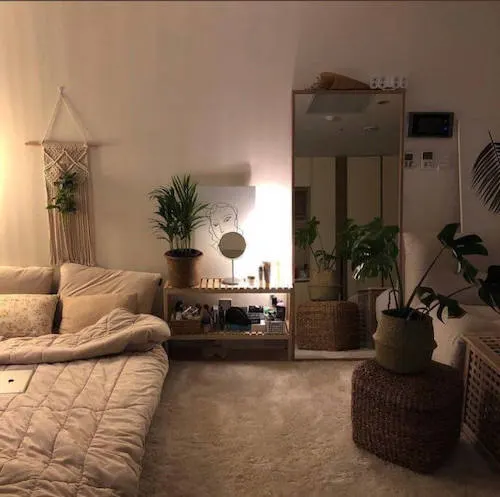 3. Use white for large areas and bright colors for some parts.
This can make small spaces less boring.
4. Use triangle stickers to decorate the wall.
If you think the large white area is too monotonous, you can decorate the wall with geometric patterned wallpaper or stickers. In this way, the bedroom immediately becomes lively and will not make people feel depressed.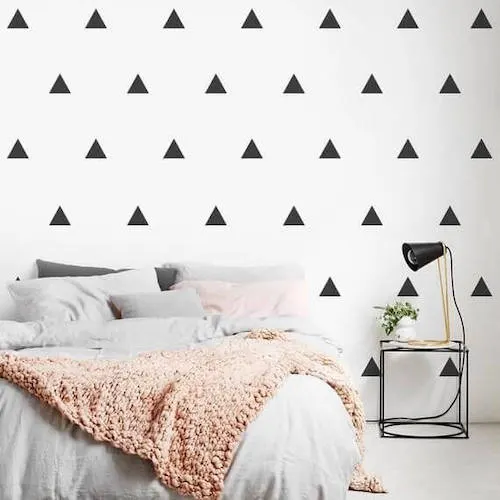 5. Use the wall for storage.
If the bedroom is too small to fit the bed, you can prioritize the area for the bed and store other things on the wall. This will be better than a mini bed and a mini storage cabinet.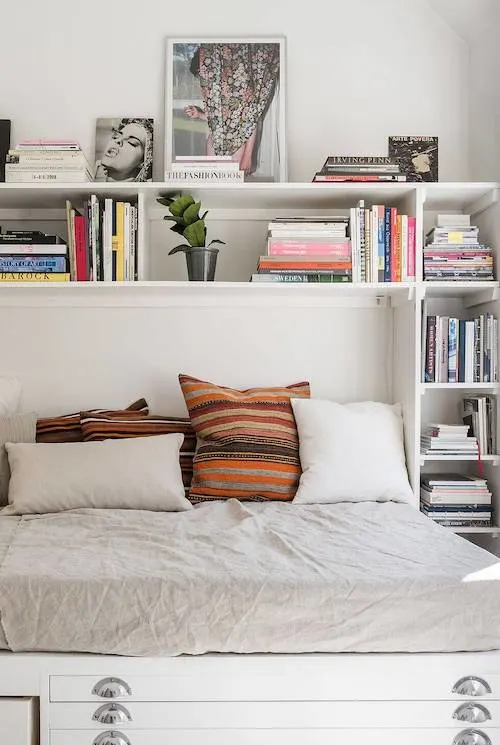 6. Choose a low bed and furniture.
This can lower the visual center and keep the space transparent.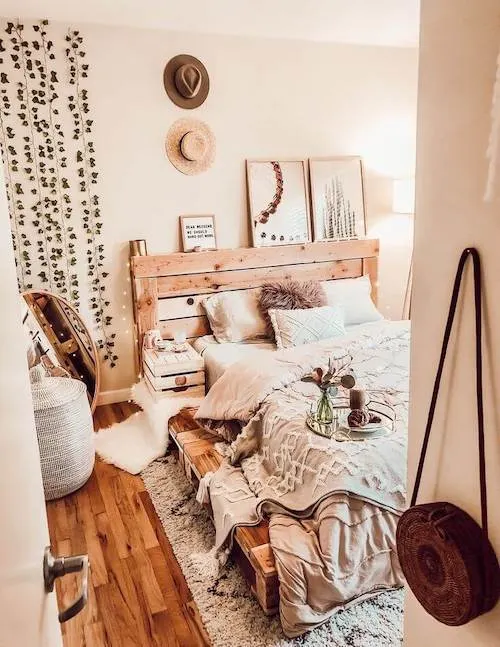 7. Make use of the space under the bed for storage, with large capacity and easy access.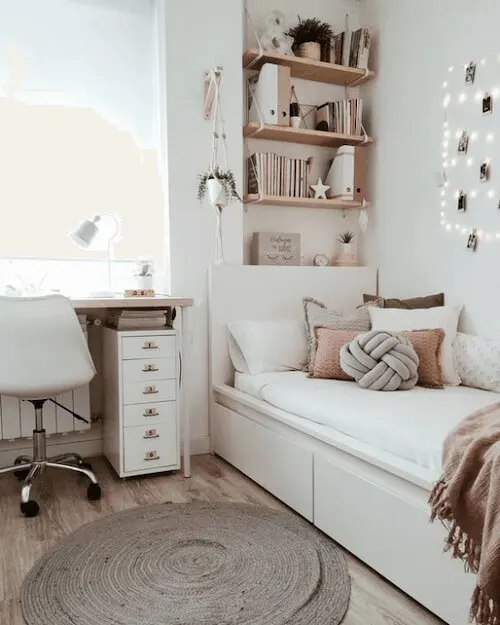 or this way: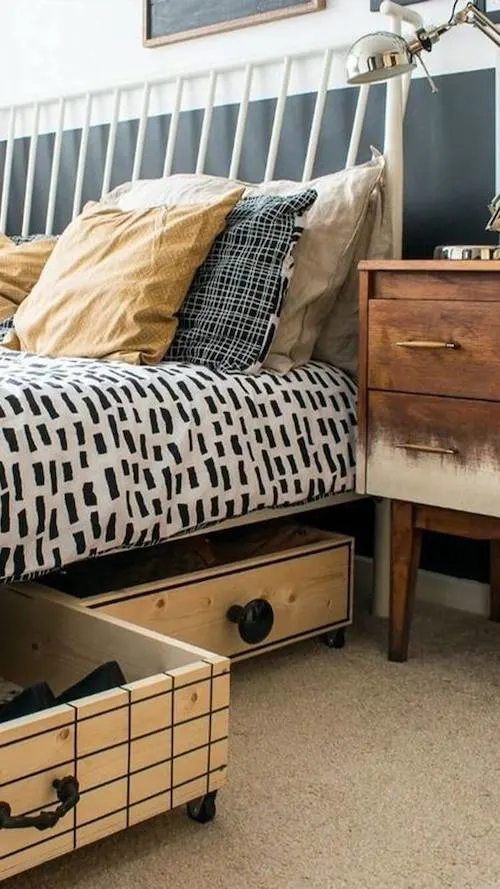 8. Place storage cabinets above the bed.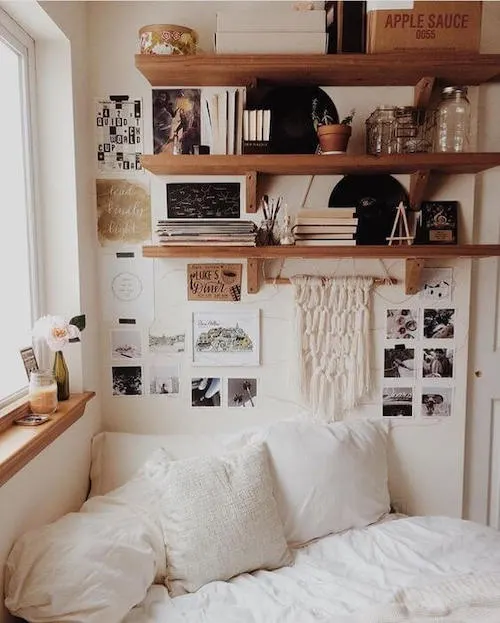 9. Place a basket to increase the storage capacity.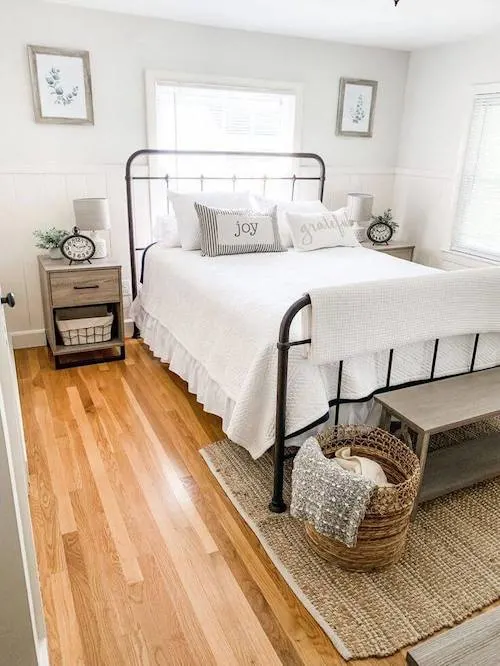 10. Choose bedding, curtains, rugs of different materials to create a vibrant space.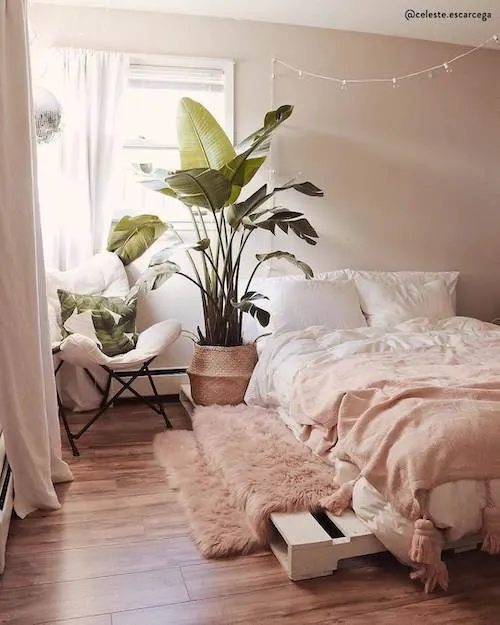 11. Hang straw bags and hats on the wall.
This is the simplest and cheapest way to create a spring atmosphere.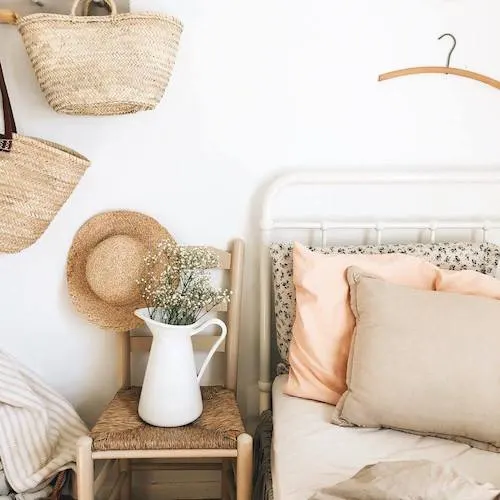 12. Use a bean bag and a rug to make a reading corner.
13. Use string lights to make the room romantic.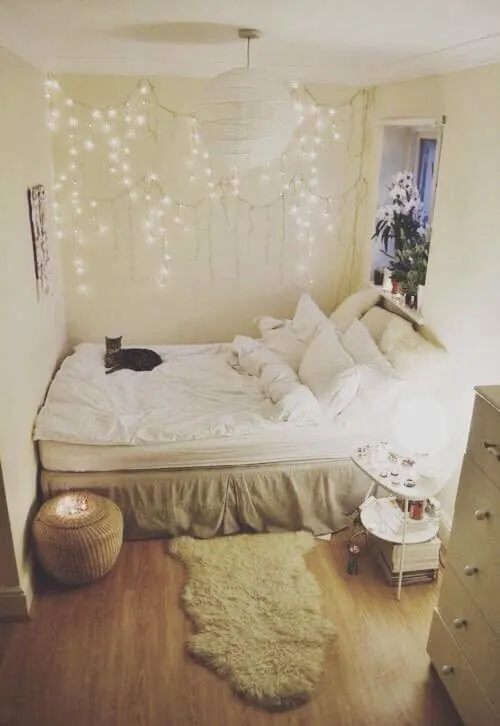 14. Chunky knit blanket to add more layers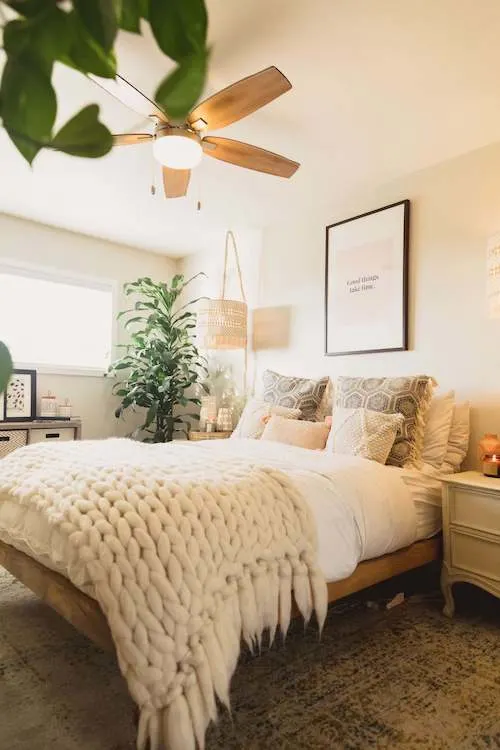 15. Invite flowers in.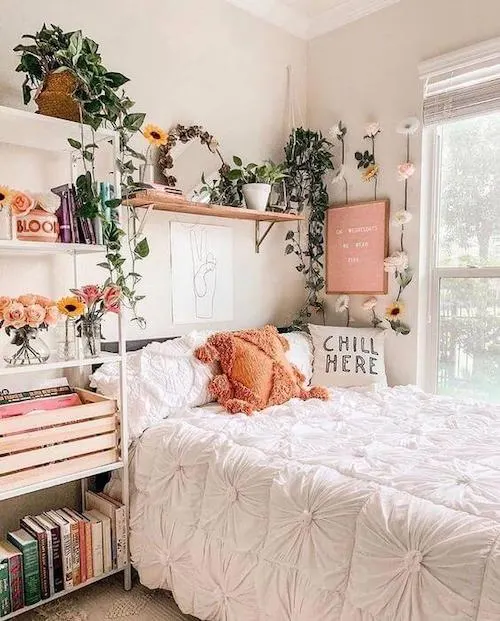 16. Make good use of the cart to increase storage space.
17. Choose bold solid-color bedding.
Solid color is easy to match and not easy to make errors. You can try some bold colors to make a big change.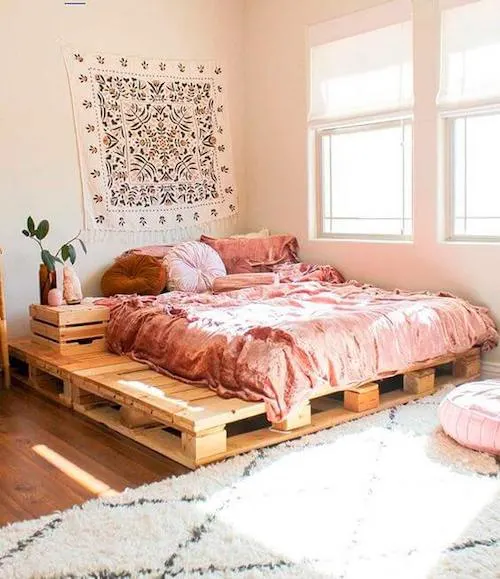 18. Choose cushions of different shapes and materials to decorate the bed.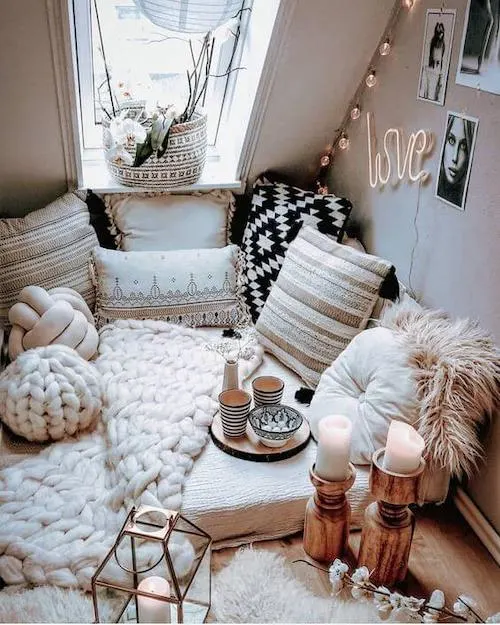 19. Blend patterns and solid colors.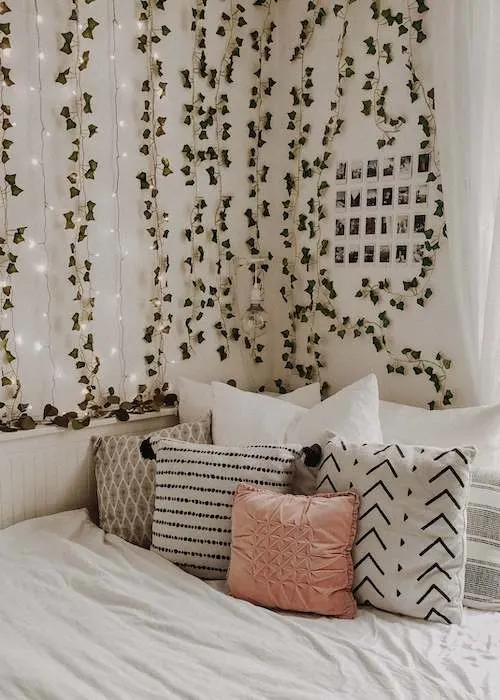 20. Use rugs and pillows to make the space cute and comfortable.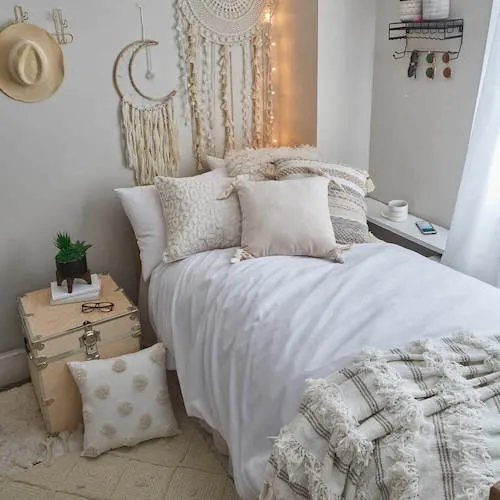 21. Create a mood board or a vision board.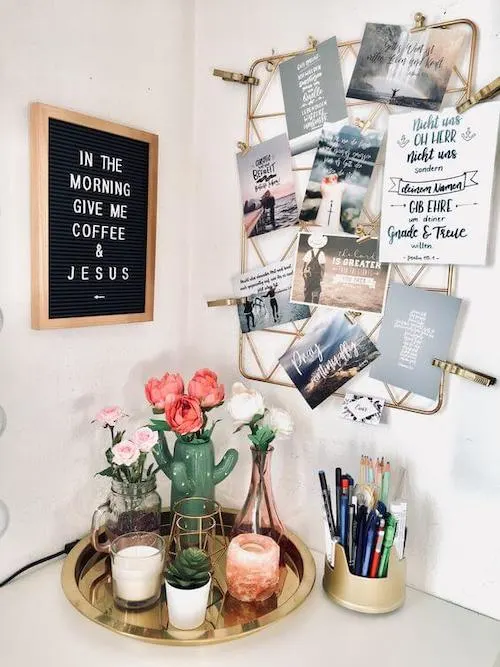 22. Add bohemian decorations.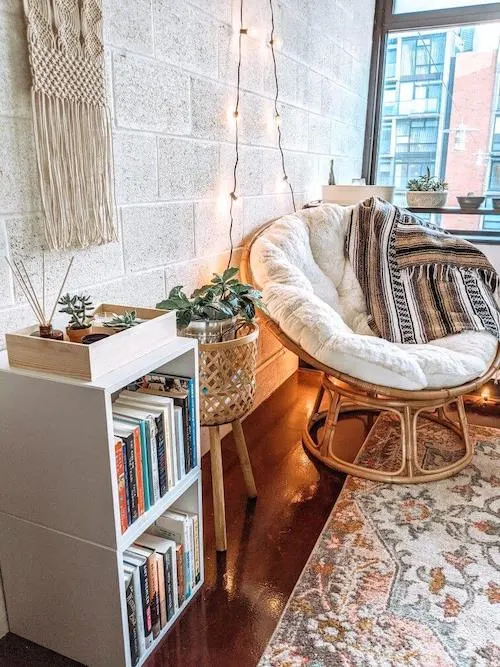 23. Hang stylish minimalist decoration on the wall.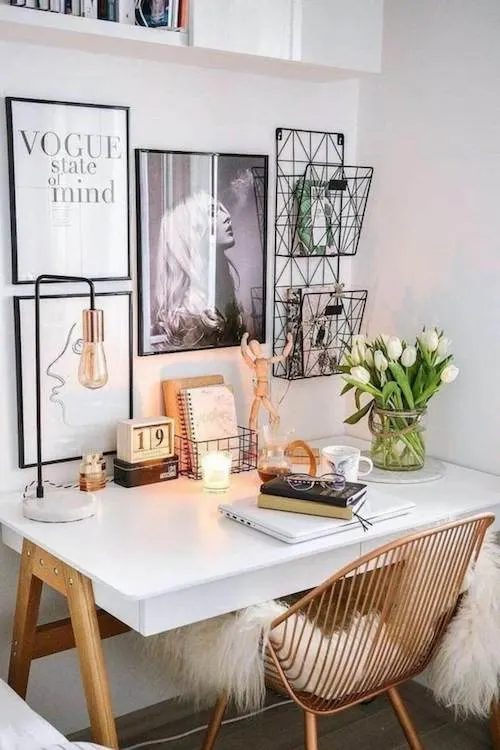 24. Add A Clothes Rack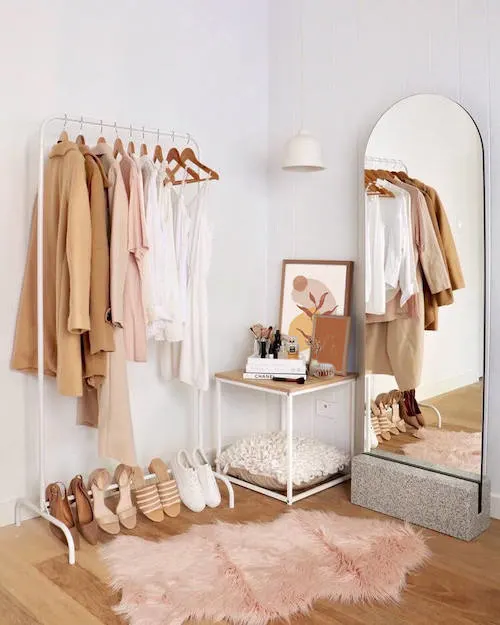 25. Put The Art On The Floor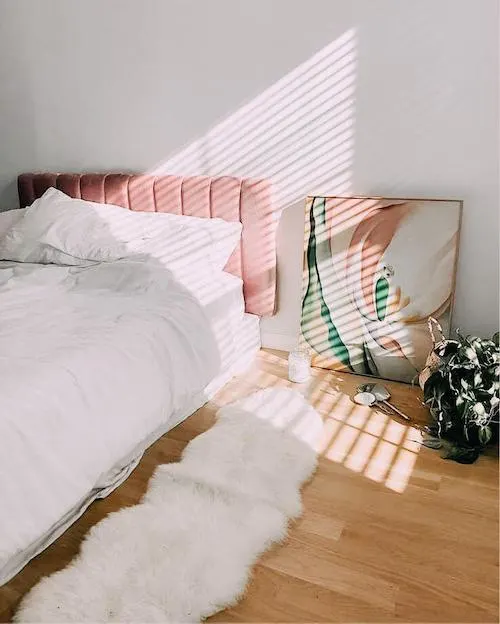 26. Add a trendy neon light.
This is much more interesting than ordinary night lights.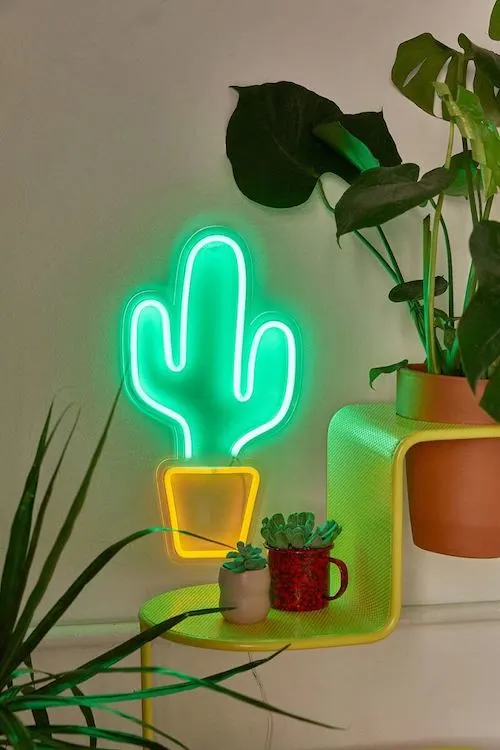 27. Create a cute makeup corner.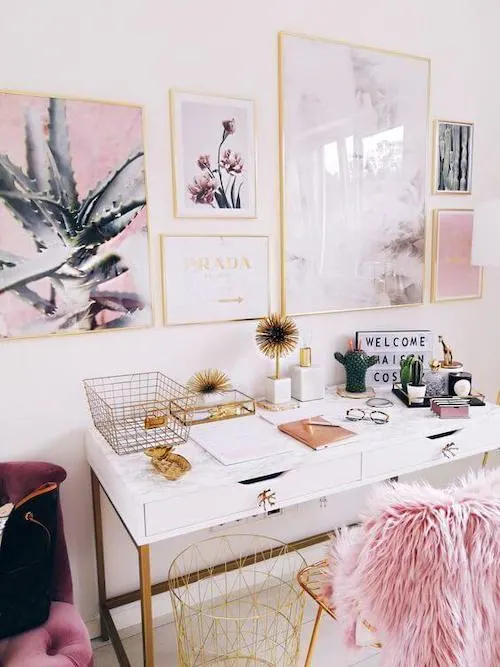 28. Add a bed bench.
You can keep your clothes on it, and use it as a seat when friends come.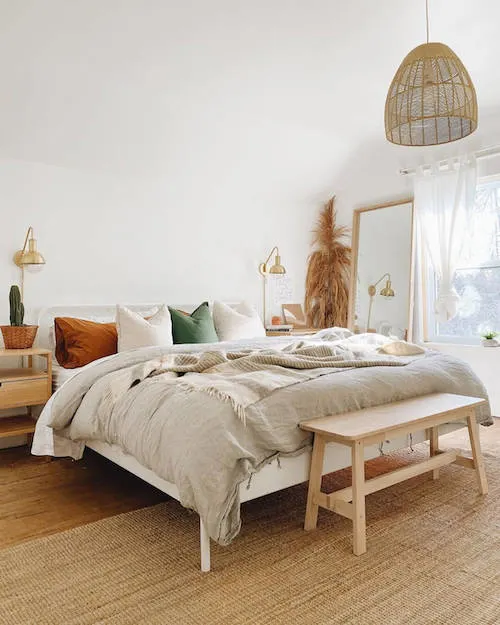 29. Add a wall mirror.
It looks beautiful and also enlarges the space visually.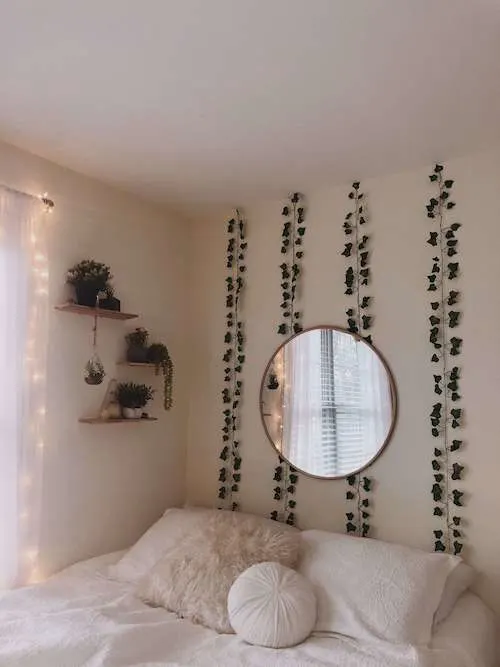 30. Let the sunshine in!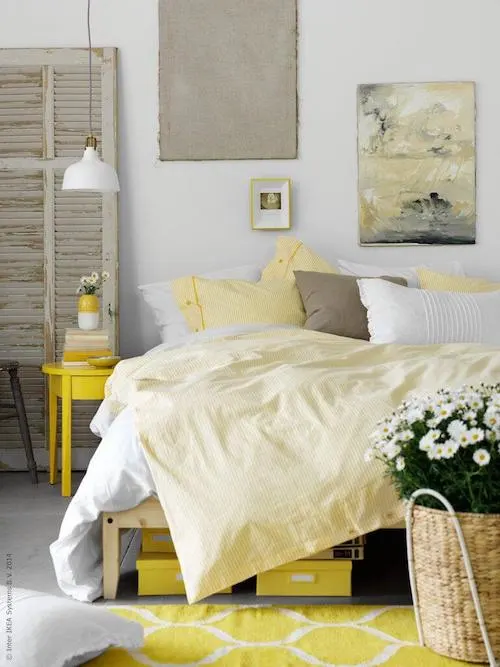 Related Post:
This post was all about college apartment bedroom ideas.
About The Author
Tracy is an experienced personal stylist, shopping expert, and fashion & lifestyle blogger. She has been featured on Time Magazine, Bustle, Best Life, Glam, The Zoe Report, Mic, and GOBankingRates, for her insights on fashion, beauty, home decor, and lifestyle. Read More