Looking for college girl apartment ideas that can make your rooms cute but also organized? Check below for 9 genius ideas from experts.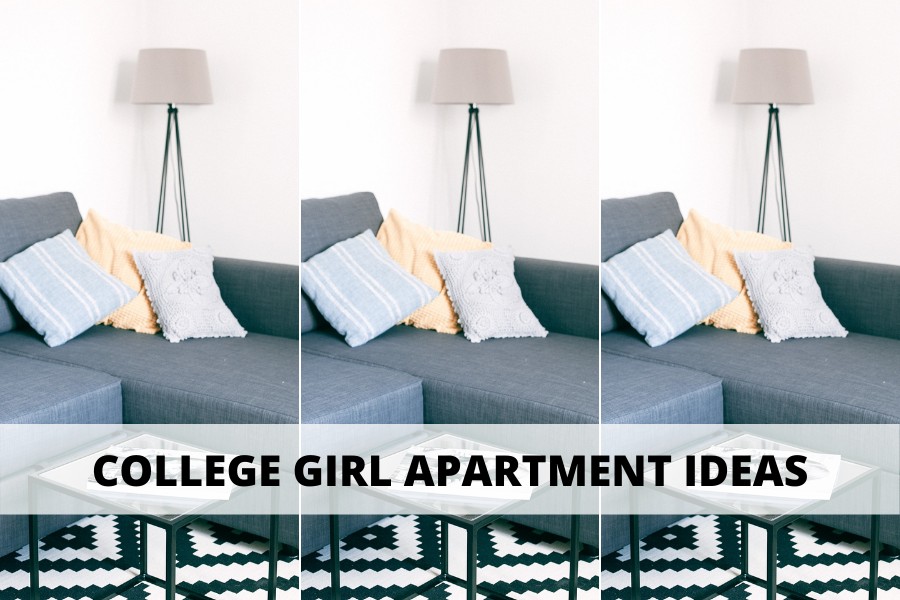 There are so many things in the girl's apartment. It's difficult to keep the apartment neat and tidy and at the same time not boring.
Here we have summarized our 9 favorite college girl apartment ideas. They can help you organize your closet, bedroom, living room, desk, bathroom, makeups, and make your apartment look tidy and orderly, but at the same time very cute.
Let's take a look at what good things we have recommended!
This post may contain affiliate links, which means I'll receive a commission if you purchase through my link, at no extra cost to you. Please read the full disclosure here.
This post is all about college girl apartment ideas.
BEST COLLEGE GIRL APARTMENT IDEAS OF ALL
Floating Shelves 3 In One Set
These floating shelves are our favorite of all. It is versatile in style, so can be used in the bathroom, living room, bedroom, kitchen, etc. The calm black and wildwood grain patterns make it suitable for a boho style, rustic style, or even modern style. The quality is very good and installation is not difficult.
Our apartments are usually not big, so the uniformity of style between the accessories is very important. This divider allows the styles of different spaces in the apartment to be unified.
We like its baffle design the most. Many floating shelves do not have baffles so that things can easily fall out. With a baffle, on the one hand, it looks more neatly visually, on the other hand, it also prevents things from falling.
3-Tier Metal Utility Rolling Cart
This cart is also one of the hauls we highly recommend! Its design is very elegant and lovely, but it is also very sturdy and practical. You can place it in various spaces such as the living room, bedroom, kitchen, bathroom, etc. It has a very large storage space and is very clean. The wheel design makes it very convenient to move.
BEST COLLEGE GIRL APARTMENT IDEAS FOR CLOSET
Closet storage is the hardest and most important part of apartment storage! I have also bought many popular storage tools, the following are the hauls I love the most!
Wire Shelf Dividers for Closets
Trust me, you absolutely need this. I have also bought a separator made of fabric before, but in the end, it didn't work well. The fabric is easily deformed. And this metal partition can keep your clothes neat and tidy.
This is a life-changing thing! With it, you no longer have to worry about clothes that often fall apart! It allows you to make full use of the closet space.
At the same time, its installation is very simple, it can be installed in a few minutes!
10 Piece S-Type Clothes Pants Hanger
If you have a lot of jeans like me, this is a good thing you must buy. It does not take up much space, a shelf can hang several pairs of jeans, and it can let you know at a glance which jeans you have!
Closet Underwear Organizer Drawer Divider 4 Set
This is an indispensable good thing for us to store underwear, socks, and other small things! It can help you organize small things into different categories! And it's very cheap!
BEST COLLEGE GIRL APARTMENT IDEAS FOR BEDROOM
Woven Storage Basket
We strongly recommend placing a basket next to the bed in the bedroom, where you can store extra pillows and change clothes.
This basket looks very cute. It is not only a good storage tool but also a very cute decoration. It will make your bedroom space look gentle and comfortable.
Check this post for more college apartment bedroom ideas:
√ 30 CUTE COLLEGE APARTMENT BEDROOM IDEAS YOU WILL OBSESS OVER IN 2021
BEST COLLEGE GIRL APARTMENT IDEAS FOR LIVING ROOM
Folding Storage Ottoman with Faux Leather
Sometimes our living room is not big, so we need multi-functional tools that can be used for multiple purposes. This ottoman is a great choice. It can store things and can also be used as a small coffee table.
Its foldable storage design makes its storage very convenient. When not in use, it can be easily stored without taking up space.
In addition, its surface is very easy to clean, just wipe it with clean water.
The price is very cheap, less than 20 dollars, but it looks expensive.
BEST COLLEGE GIRL APARTMENT IDEAS FOR STUDY DESK
Rose Gold Desk Organizer
The organization of the desk is a big problem. We need good organizers to help us sort things but the organizers should also look cute.
We strongly recommend this to store your things on the desk. It is well designed and allows you to classify and keep supplies. At the same time, the rose gold looks very cute and delicate.
Bonus: 2 Tier Rose Gold Desk Organizer
In addition, if you have space on your desktop, we also strongly recommend this separate tool, which is very convenient to keep files.
BEST COLLEGE GIRL APARTMENT IDEAS FOR MAKEUP ORGANIZING
360 Degree Rotating

Makeup Organizer
I have too many makeups! The time before class in the morning is very tight, so I need a good makeup organizer that can quickly find the makeups I need, and at the same time, it needs to take up no space.
I spent a long time looking for makeup organizers and bought a lot of things that I regret. For makeup storage, absolutely you can not buy cheap things. Cheap things are usually of poor quality. For example, they are easy to break, and are easy to be unstable and easily knocked over. As a result, the makeups inside are poured out, making the table messy, which will damage the mood of the day.
This makeup organizer is reasonably priced and of good quality. After placing the makeups, it can stand firmly on the table. It is very convenient to find cosmetics at a glance when you wake up in the morning. The rotating design allows the space to be fully utilized and does not take up much space.
Related Posts:
√ 37 GENIUS COLLEGE APARTMENT LIVING ROOM IDEAS TO MAKE YOUR ROOM CUTE AND BIGGER
√ 30 CUTE COLLEGE APARTMENT BEDROOM IDEAS YOU WILL OBSESS OVER IN 2021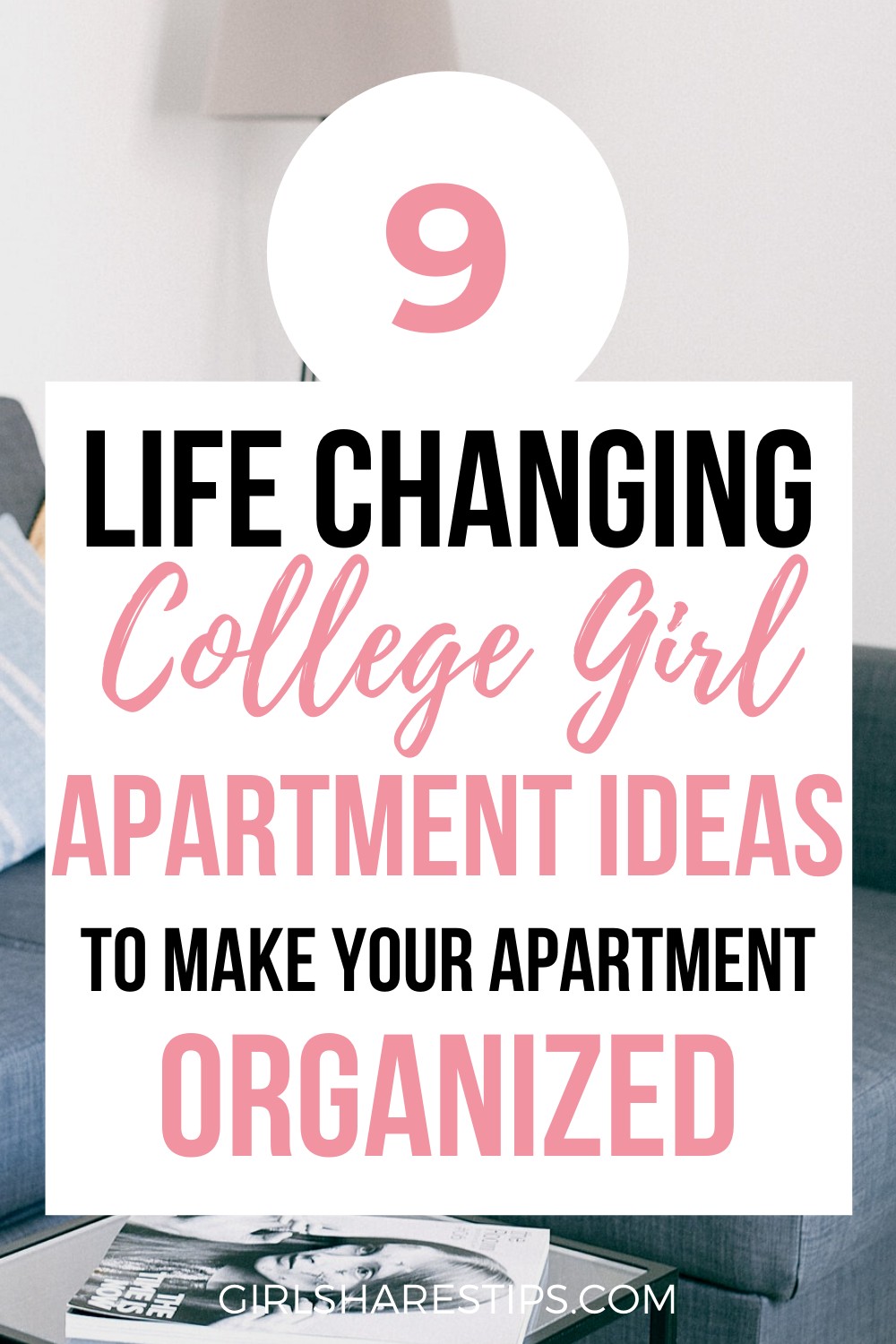 This post was all about college girl apartment ideas.
About The Author
Tracy is an experienced personal stylist, shopping expert, and fashion & lifestyle blogger. She has been featured on Time Magazine, Bustle, Best Life, Glam, The Zoe Report, Mic, and GOBankingRates, for her insights on fashion, beauty, home decor, and lifestyle. Read More