Looking for sweet Valentine Day poems? Check this post for 30 sweet poems that you can use directly for this special day.
There are so many different ways to express your love on Valentine's Day, but using romantic Valentine poetry on a Valentine's card along with a gift of loves is always a better way to make the recipient feel more special and romantic.
That's why romantic Valentine poems are in great demand every year. They, including even a short but beautiful poem, help us to express our further understanding of the meaning of true love, and describe beautifully and exactly the heart beat in the romantic love.
In this post, we prepare these 30 sweet Valentine day poems for you.
Whether you need a touch of art for your Valentine love poem to your soul mate or a serious romantic Valentine poem for a long time love, whether you are looking for short poems for your valentine's day card to your good friend or cute Valentine's poems to your little kids, you can always find the perfect words for this special day.
The best thing about these poems is that it is so simple to adapt by changing just a few words.
Why not make good use of this perfect time and great opportunity to better express your love this year?
So scroll down to check these romantic poems to celebrate the good times, find a short love poem on your Valentine's day card to your sweet love, or pick a sweet poem for a special people on this magical day of love.
This post may contain affiliate links, which means I'll receive a commission if you purchase through my link, at no extra cost to you. Please read the full disclosure here.
This post is all about sweet Valentine Day poems.
Valentines Day Poems For Your Best Friend
1. You are my best friend
By Mizscorpio
You are my best friend; you belong in my heart.
We go through ups and downs, but still nothing can tear us apart.
I know you as a sister, and I will always care.
Love, respect, and trust are the things we share.
I know you as a person; I especially know you as a friend.
Our friendship is something that will never end.
Right now, this second, this minute, this day,
Our sisterhood is here, is here to stay.
My friendship with you is special and true.
When we are together, we stick like glue.
When I'm in the darkness that needs some light,
When you're by my side, I know things are all right.
Our friendship is so strong; it breaks down bars.
Our friendship is also bright, like the sun and the stars.
If we were in a competition for friendships, we would get a gold,
Because responsibility and cleverness are the keys we hold.
I met you as a stranger, took you as a friend.
I hope our long friendship will never end.
Our friendship is like a magnet; it pulls us together,
Because no matter where we are, our friendship will last forever!
Sweet Valentine's Day Love Poems
2. She Walks in Beauty
BY LORD BYRON (GEORGE GORDON)
She walks in beauty, like the night
Of cloudless climes and starry skies;
And all that's best of dark and bright
Meet in her aspect and her eyes;
Thus mellowed to that tender light
Which heaven to gaudy day denies.
One shade the more, one ray the less,
Had half impaired the nameless grace
Which waves in every raven tress,
Or softly lightens o'er her face;
Where thoughts serenely sweet express,
How pure, how dear their dwelling-place.
And on that cheek, and o'er that brow,
So soft, so calm, yet eloquent,
The smiles that win, the tints that glow,
But tell of days in goodness spent,
A mind at peace with all below,
A heart whose love is innocent!
3. I Will Always Love You
By Richard M. Deets
I desire you when splinters of light appear
And the dew lazily joins morning sky.
When arias, pining birds to mates sing,
I want the soothing softness of your kiss.
I desire you when the sun centers the sky
And shadows hide beneath the soles of feet.
When butterflies dance among petals white,
I want the sparkle of your smiling eyes.
I desire you as the moon welcomes the night
And skies are flooded with twinkling bright stars.
When candles flicker their last silent breath,
I then want to feel your sensuous touch.
I desire you when passion swells all your soul
And your lovely face shines with radiance.
When your moist lips are full of love's desire,
I want to feel every pulse of your heart.
I desire you when you are weary and down
And gray skies sprinkle droplets of sad tears.
When the world laughs at your every stumble,
I want to gently sooth your sorrows.
I desire you my love in every moment.
As time adds years like sands on the beach,
When you sense your beauty slipping to the wind,
I will want you so much more than now.
4. Sweet Valentine
By Harry Boslem
I could watch the sunrise, I could watch the sunset.
I could walk in the rain without getting wet.
I could witness their beauty as the flowers bloom.
I could I could listen to bird songs as the new day dawns.
I could feel the sunshine through the darkest clouds.
I could hear a sweet whisper through the roar of a crowd.
I could walk on water without soaking my feet.
I could travel the world in less than a week.
I could ponder the knowledge passed down by the wise.
I could dwell in a castle built in the sky.
I could paint a portrait and bring it to life.
I could sleep without pain, on the edge of a knife.
I could play a sweet melody to soften the mood.
I could take all the bad and turn it to good.
I could float on the breeze, I could fly on the wind.
I could soar high in the sky, leaving the world behind.
I could travel the cosmos and watch it unfold.
I could witness its power, so wonderful to behold.
But of all the wonderful things I could do,
There's nothing in the universe that compares to you.
I'll hold you in my heart for the rest of my life.
You're my living miracle, my sweet valentine.
5. A Red, Red Rose
BY ROBERT BURNS
O my Luve is like a red, red rose
That's newly sprung in June;
O my Luve is like the melody
That's sweetly played in tune.
So fair art thou, my bonnie lass,
So deep in luve am I;
And I will luve thee still, my dear,
Till a' the seas gang dry.
Till a' the seas gang dry, my dear,
And the rocks melt wi' the sun;
I will love thee still, my dear,
While the sands o' life shall run.
And fare thee weel, my only luve!
And fare thee weel awhile!
And I will come again, my luve,
Though it were ten thousand mile.
Valentine's Day Poems For A Little Girl
6. If apples were pears
If apples were pears
And peaches were plums
And the rose had a different name.
If tigers were bears
And fingers were thumbs
I'd love you just the same.
Romantic Valentines Day Poems
7. For You Sweetheart
By Catherine Pulsifer
This Valentine poem is for you my sweetheart
My love for you will never depart.
May we be together until the end of time.
I would never trade you, not for a million dimes.
With each passing year our love continues to grow
It is more beautiful than fresh fallen snow.
So let this poem be a reminder to you
I love you more each year through and through.
8. How Do I Love Thee?
By Elizabeth Barrett Browning
How do I love thee? Let me count the ways.
I love thee to the depth and breadth and height
My soul can reach, when feeling out of sight
For the ends of being and ideal grace.
I love thee to the level of every day's
Most quiet need, by sun and candle-light.
I love thee freely, as men strive for right.
I love thee purely, as they turn from praise.
I love thee with the passion put to use
In my old griefs, and with my childhood's faith.
I love thee with a love I seemed to lose
With my lost saints. I love thee with the breath,
Smiles, tears, of all my life; and, if God choose,
I shall but love thee better after death.
9. Why Do I Love You?
Why do I love you? I can't think of why,
Unless it's the sweet way that you make me sigh
With pleasure and rapture, emotion and bliss,
Each time that you hold me to give me a kiss.
Why do I love you? You've brought contentment and peace.
Each hour that I'm with you brings total release
From the cares of the day and the stresses of living.
You do that with caring and loving and giving.
Why do I love you? Reasons abound;
I know for a sure thing that I love the sound
Of your voice and your laugh, and I love your dear face,
And I know no one else could take your place.
Why do I love you? Did I mention your eyes?
The way that they smolder and hypnotize?
Your touch–what delicious sensations when we're…
Well…I'm crazy about you, I guess that's very clear.
May I be your sweetheart? And will you be mine?
Please say I can be your Valentine!
10. Upon the earth the snow kisses
By Angela M. Torrence
Upon the earth the snow kisses
Glittering flakes drop as the ice glistens
My soul has awaken and now my heart listens
In my mind your voice whispers
When I close my eyes at night I dream of you
When I awake to the morning dew I think of you
Somehow I feel in your arms is where I belong
I've waited for someone like you for so long
Now my heart beats with a happy rhyme
Couldn't have asked for a better Valentine.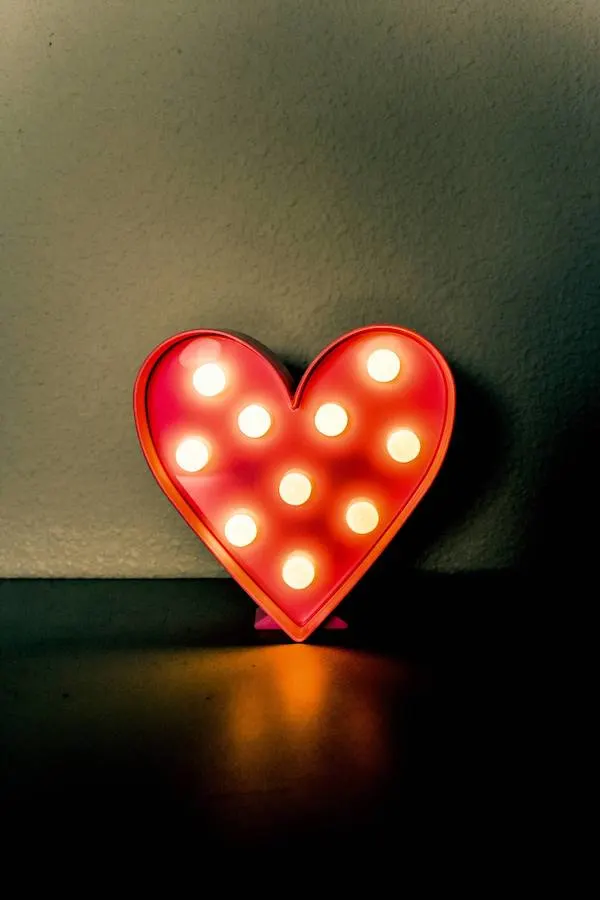 11. Valentine Love Note
by K.Y. B
Valentine Love Note
You're the reason why,
Why the sun shines brighter.
Why my steps are lighter.
Why life's worth living.
Why my heart is worth giving.
Happy Valentine's Day
12.
You're my friend…
You support me, encourage me, bring out the best in me.
I trust you and feel completely safe with you,
so I can share with you my hopes, my dreams,
and even secrets I've never told anyone else.
You've created a refuge for me to come to
when I need to escape from the hard edges of life.
You're my lover…
When we explore every part of each other,
touching, teasing,
creating an ecstatic fever in each other,
such sweet torment–
I marvel that we can create together
such astonishing pleasure.
With you, I feel satisfied, complete,
wild and peaceful at the same time.
I've never felt this way with anyone else.
You're my partner…
You let me know that whatever life hands me
I'll have you on my side to help me.
I'm grateful for all that you give to me,
all that you do for me.
Together, we can live life to the fullest.
I'm so glad we found each other.
You're the joy of my life,
and I'm so very happy to have you as my Valentine!
13. My Little Valentines
I love my little valentines,
I love to watch them grow.
The first little valentine
Has a little button nose,
The second little valentine
Has fingers that can wiggle,
The third little valentine,
Has feet to run and giggle
The fourth little valentine,
Has little hands that clap
The fifth little valentine
Loves sitting in my lap
Short Valentine's Day Poems
14. i carry your heart with me(i carry it in)
By E.E. Cummings
here is the deepest secret nobody knows
(here is the root of the root and the bud of the bud
and the sky of the sky of a tree called life
which grows higher than soul can hope or mind can hide)
and this is the wonder that's keeping the stars apart
i carry your heart(i carry it in my heart)
15. A Joy I Never Knew
By Joanna Fuchs
Have I told you, Valentine,
That I'm all wrapped up in you?
My feelings for you bring to me
A joy I never knew.
You light up everything for me;
In my heart you shine;
Illuminating my whole life,
My darling Valentine.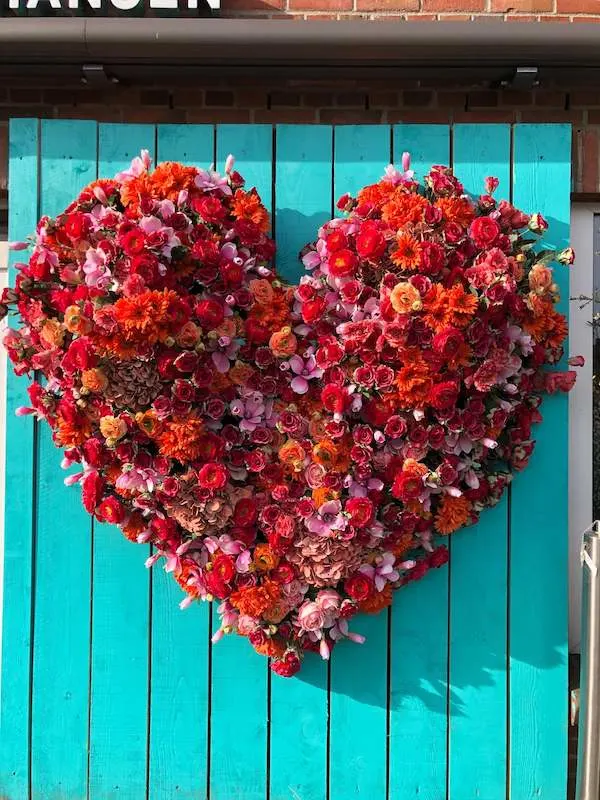 Romantic Valentine's Day Poems
16. They Flee From Me
BY SIR THOMAS WYATT
They flee from me that sometime did me seek
With naked foot, stalking in my chamber.
I have seen them gentle, tame, and meek,
That now are wild and do not remember
That sometime they put themself in danger
To take bread at my hand; and now they range,
Busily seeking with a continual change.
Thanked be fortune it hath been otherwise
Twenty times better; but once in special,
In thin array after a pleasant guise,
When her loose gown from her shoulders did fall,
And she me caught in her arms long and small;
Therewithall sweetly did me kiss
And softly said, "Dear heart, how like you this?"
It was no dream: I lay broad waking.
But all is turned thorough my gentleness
Into a strange fashion of forsaking;
And I have leave to go of her goodness,
And she also, to use newfangleness.
But since that I so kindly am served
I would fain know what she hath deserved.
17. You are the true meaning of beauty
In a world of desire,
Beauty is often confused with appearances alone,
You reflect beauty in every aspect,
Your face is of an angel and your beauty,
Shines through your tender heart and eyes,
Your sweetness and tender warmth, Bring joy to all around you….
My life has never been the same since meeting you,
I am a new man, deeply touched by your influence,
You have made me a better person by loving you,
Your heart touches everyone around you,
And I am blessed to call you mine,
Forever and always I will love you,
Till my last breath, all I know that it is because of you,
My heart danced with joyous gratitude through all of life's chapters.
18. Eternal Emotion
By Mason C. Ford
As long as the birds are singing,
As long as the fish can swim,
As long as the sun keeps shining,
I will love you in the bright or dim.
As long as the wind keeps blowing,
As long as the ocean waves,
As long as the stars are shimmering,
You will have my heart enslaved.
As long as time keeps flowing,
As long as the sky is blue,
As long as planets are spinning,
My love will forever be with you.
19. I'm in Love with You
By Meagan Murdoch
It's the way you say I love you and the way you hold my hand.
There's just so much about you I completely understand.
It's the twinkle in your eye that I only see when you look at me.
It's the warmth of your hands; it sends a shock straight to my feet.
It's how you always amaze me, you surprise me all day long.
This I know is true.
Baby, I'm in love with you!
20. My Valentine, my wife
Since you came into my life, my whole world has changed,
My days are brighter, and I feel there is nothing I can't do,
There is joy and serenity,
The whole world seems more wonderful and lovely,
I have never felt such a tender, spectacular feeling in my heart,
You are always with me, in my mind,
And I never want us to be apart,
Once in a life time, heaven bestows a gift,
A beauty indescribable,
Felt only in the heart,
To describe this gift, I have no words….to honour its brilliance and my gratitude for receiving it True love is this gift, and my gift is you,
You are the treasured loveliness, very few in this world find,
On this day of celebrating love,
I want you to know I can trust you with my life,
Thank you for being my beautiful wife.
I love you.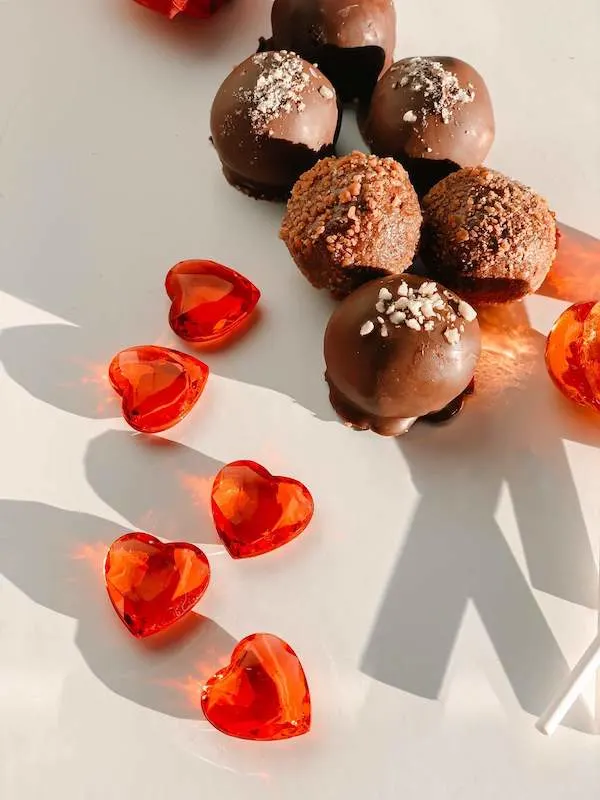 Valentine's Day Poems For Father
21. Appreciating Your Dad For All His Love
By Vicky Frye
If I could write a story,
It would be the greatest ever told.
I'd write about my daddy,
For he had a heart of gold.
My dad, he was no hero
Known around this world.
He was everything to me,
For I was his baby girl.
I'd write about the lessons.
He taught me right from wrong.
He instilled in me the values
That one day I'd be strong.
He taught me to face my fears,
Take each day as it comes,
For there are things that we can't change.
He would say what's done is done.
He would say hold your head up high,
Carry yourself with pride.
Thanks to him, I am somebody,
I will never run and hide.
If I could write a story,
It would be the greatest ever told.
I'd write about my daddy,
For he had a heart of gold.
Cute Love Poems
22. No One Like You
By Joanna Fuchs
My darling Valentine, it's clear,
I love you more and more each year.
Our love is contentment, happiness, too,
Because there's just no one like you.
Whenever I feel down and blue,
You make me laugh, and I feel new.
Your loving looks turn my heart to goo;
There's no one, Love, no one like you.
I'm blessed to have your true devotion;
I'm filled with warm and sweet emotion.
You show your love in all you do;
You're one of a kind–no one like you.
And so, my dearest Valentine,
I'm oh, so glad that you are mine.
Our love is faithful, strong and true.
Sweetheart, there's just no one like you.
Funny Valentine's Day Poem
23. There Once Was a Girl
By Kelly Roper
There once was a girl with a gleam in her eye
For a certain young man she thought cute.
He was reluctant at best,
To hear her feelings confessed,
So she yelled, "Hey, I love you, you brute!"
24. Valentines Day Poems for Him
I Can't Hide My Feelings
I just want to be with you,
baby, no one else will do.
I know I say I love you often,
but every word I say is true.
You made me realize
that every boy is not always the same.
I wrote your name in my heart,
and forever it will stay.
I know we have our ups and downs,
but no relationship is perfect.
And by the end of the argument
the confrontation wasn't even worth it.
People try to break us every day,
over and over again.
I don't let it get to me
because I know who has won in the end.
I love your smile,
your intelligence,
and everything you do.
I thank God faithfully
that He sent you.
25. You're My Everything
You'll always be in my heart
Can't bear the pain when we are apart
Nobody is as special as you are to me
I hope you are beginning to see
I can't describe how much I care
But when you need me I'll be there
To wipe those tears when you are sad
To make you happy when you are mad
All these things I can really do
Just remember I'm thinking of you!
26. This is the love I have for you
By Beverly C. Kessinger
This is the love I have for you.
One= cannot be undone
Two= oh boy! do I love you!
Three= just you and me
Four= please don't close the door
Five= you make me feel alive!
Six= let's get hitched!
Seven= oh! I'm in heaven!
Eight= please don't make me wait
Nine= be mine!
Ten= we can! oh can't you see?
my heart beats with glee!
27. I hope you remember the day we first met
I hope you remember the day we first met
It was like heaven on the sun
You made me feel very sweet
You made my heart go faster than a shotgun
You did all those things for me
And now its time to repay
To show you love in every way
On this Valentines Day
I wanna show you that I know how to love
So you don't misunderstand
That only I can make you feel
Better than any man
Its my turn to make you laugh and think of words to say
But its only for this one Valentines Day!
28. Do I really love you?
By Adriana Rajca
Do I really love you?
look into my eyes.
the shine you see is the light of my soul
notice my smile.
how spontaneous and true!
my face in your presence
my lips caress your name.
Can you not hear the hum of my body
responding to your nearness?
my heart keeps time.
touch me.
I tremble
hold me.
I sigh
kiss me.
I melt
Ask me.
I love you!
29. I love you with all my heart
By Amy E. Nelson
I love you with all my heart
Right from the very start
Our love grows stronger everyday
With everything you do and say
Happy Valentines Day
Our love is here to stay.
30. There's a special place
There's a special place
within my heart
that only you can fill.
For you had my love
right from the start
and I know you always will.
Happy Valentine's Day.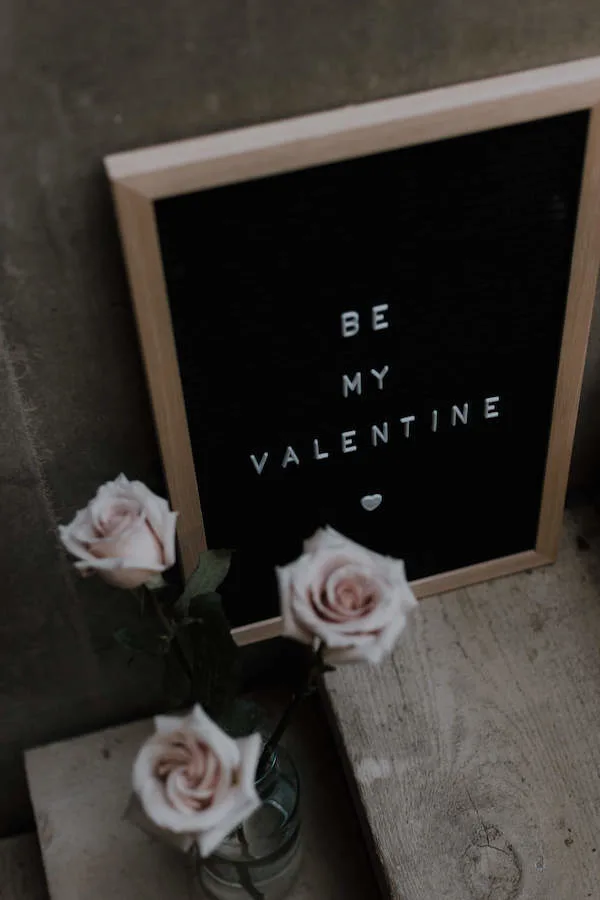 This post was all about sweet Valentine Day poems.
About The Author
Tracy is an experienced personal stylist, shopping expert, and fashion & lifestyle blogger. She has been featured on Time Magazine, Bustle, Best Life, Glam, The Zoe Report, Mic, and GOBankingRates, for her insights on fashion, beauty, home decor, and lifestyle. Read More
Related Posts: