Want to know what shoes to wear with red dress? Check this post for the best style tips on how to choose the perfect shoes for your red dress for different occasions, and the cutest red dress outfits to copy directly.
Red is such a vibrant color that a red dress is one of the versatile items in a woman's wardrobe.
For women's key occasions or everyday wear, how can you not prepare a romantic red dress? Whether it's a wedding, a holiday party, a night out, a date night , or a spring summer vacation, or any special event, a bold red dress can help you look more confident and stunning.
If you are looking for the best tips on choosing the right shoes for your red dress, you've come to the right place.
In today's article, I am sharing with you the best color shoes to wear with a red dress, what are the best shoes to wear with different types of red dresses, and how to style your favorite red dress with shoes of different colors for different occasions.
So scroll down to check these perfect shoes and the best ways to style a red dress, and don't hesitate to pin your favorite red dress outfit ideas to your Pinterest board, and share them on social media sites.
This post may contain affiliate links, which means I'll receive a commission if you purchase through my link, at no extra cost to you. Please read the full disclosure here.
This post is all about what shoes to wear with red dress.
What Color Shoes To Wear With Red Dress
What are the best colors for footwear for a red dress? Besides choosing the right color for your skin tone, below are our favorite options.
Black Shoes
A pair of black shoes is a great option for a red dress. This color of shoes is suitable for almost any occasion and any season, and black and red is a perfect match for a never-out-of-style look.
For spring and summer, a pair of black strappy heels can complement the romance of your red lace dress. In autumn and winter, a pair of simple and elegant black leather boots can make you look cozy and stylish.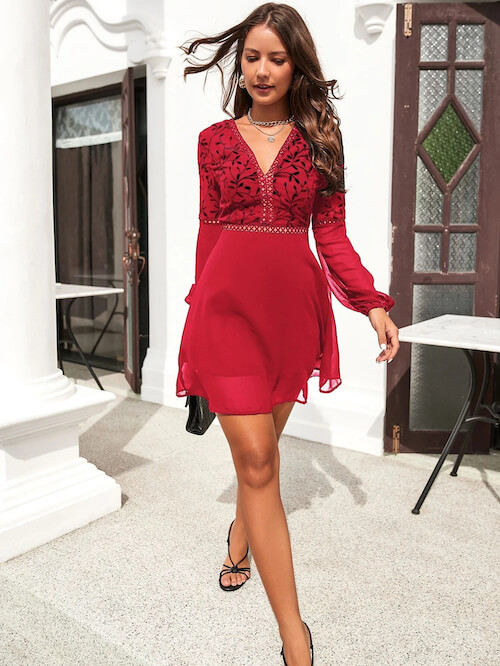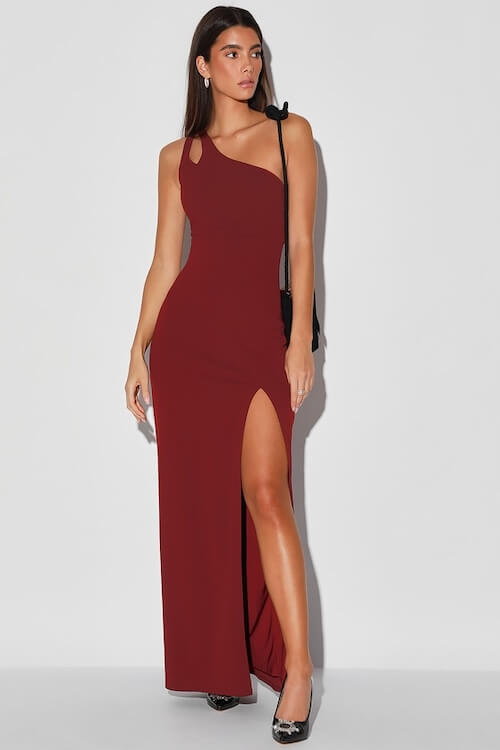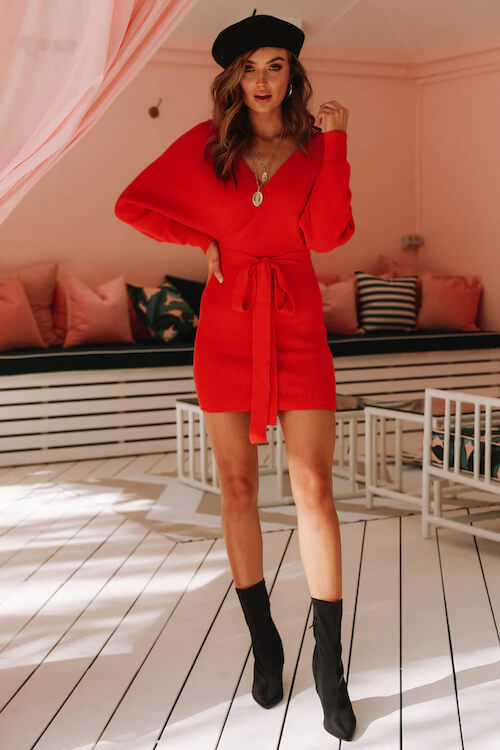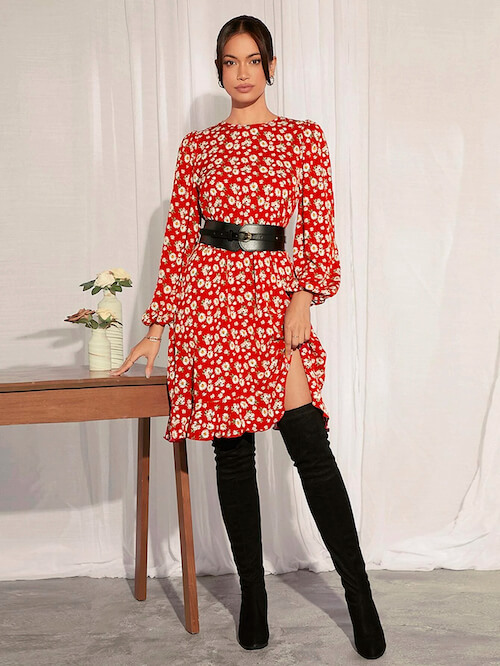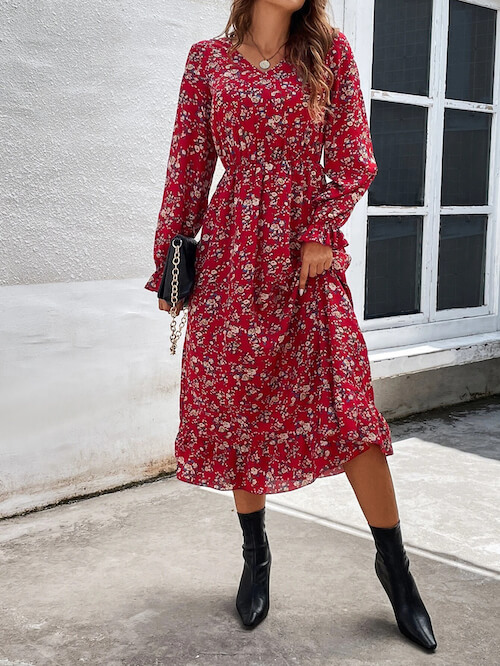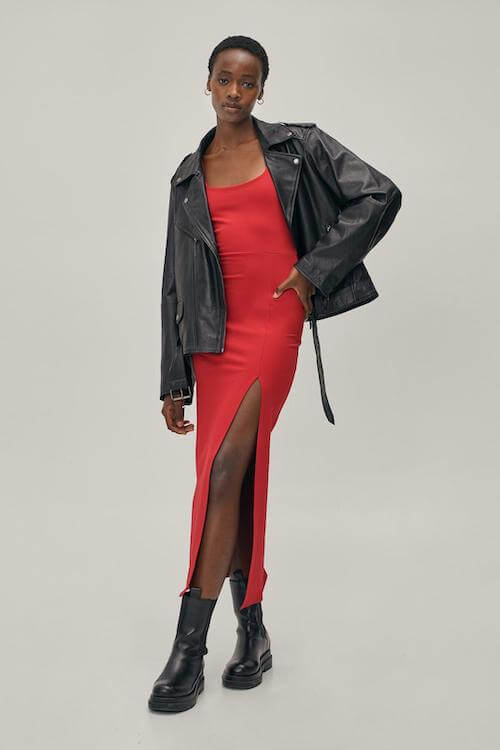 Shop Black Shoes
White Shoes
If you like simple style but want to add your own personal touch, a pair of white shoes is a great alternative to a pair of black shoes.
White is a great color to add a touch of freshness to your red color dress outfit while being very trendy at the same time.
You can even try white boots, which are very popular this year, and wear them to a date night or wedding.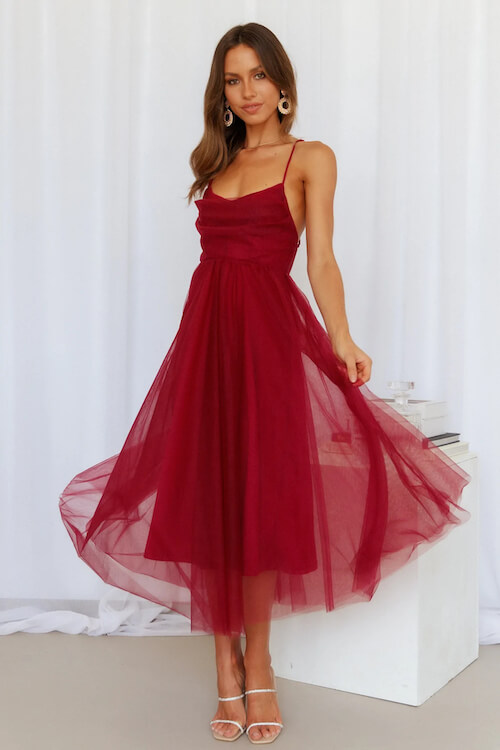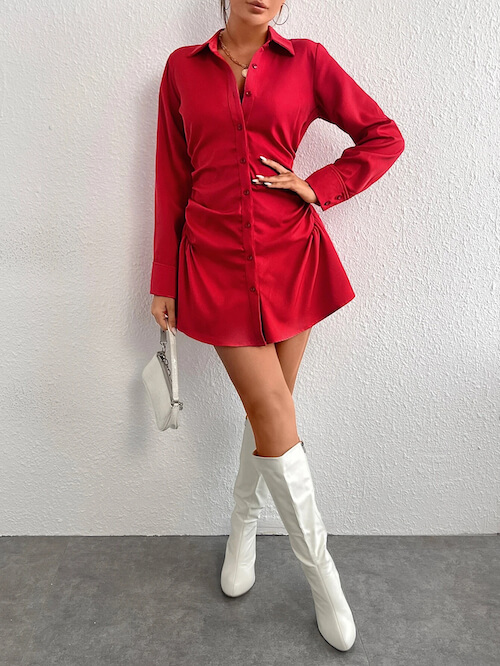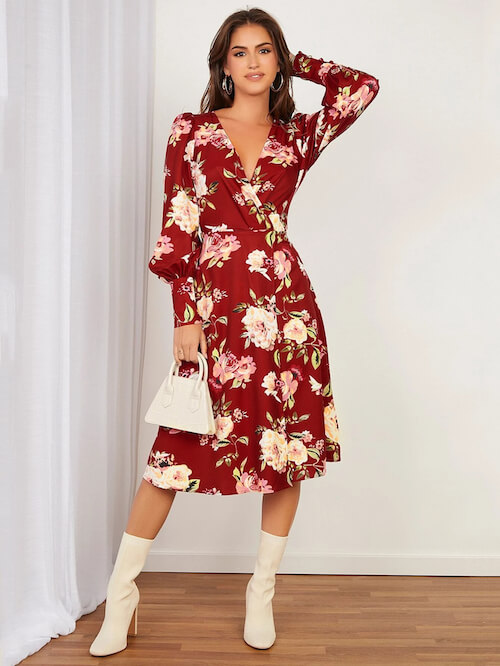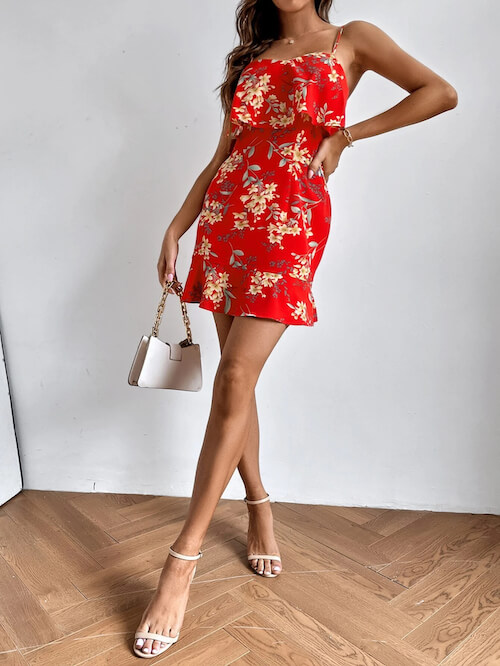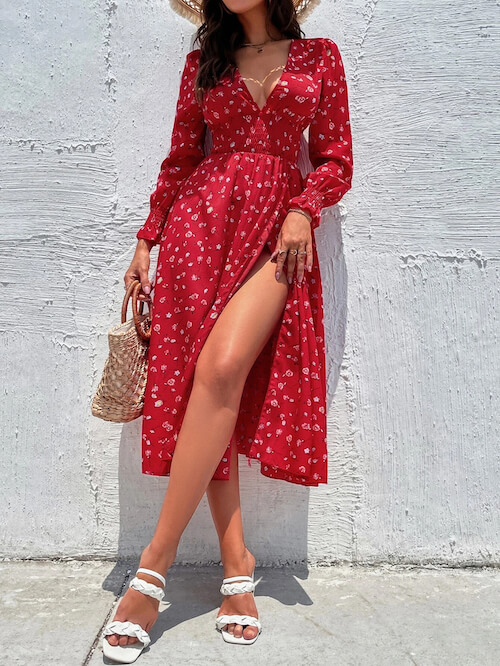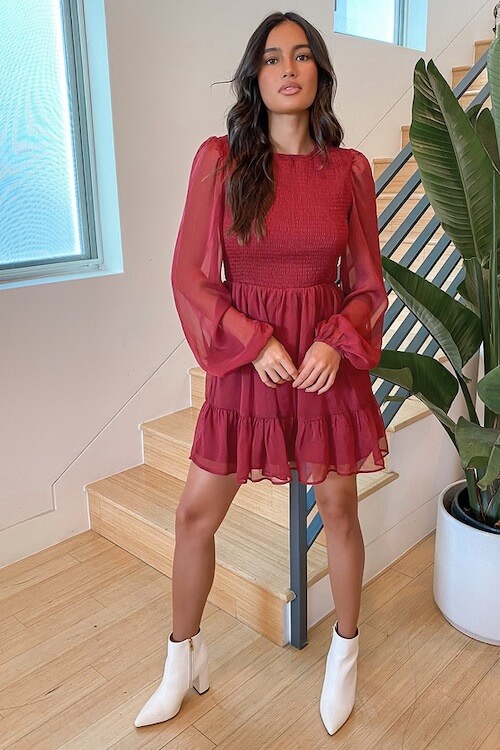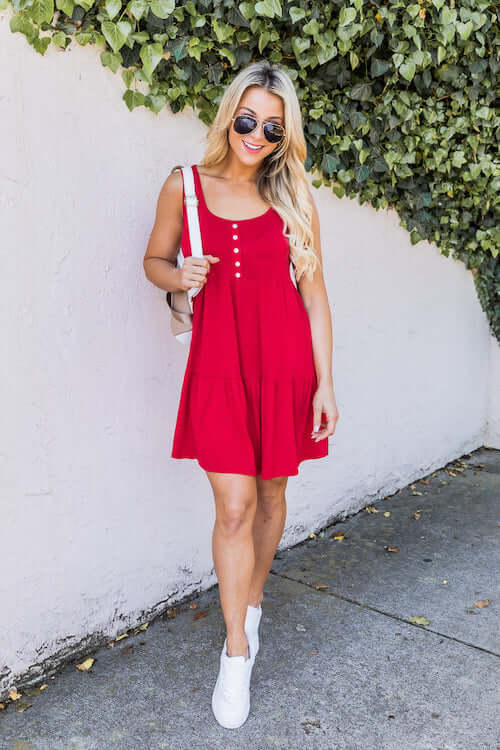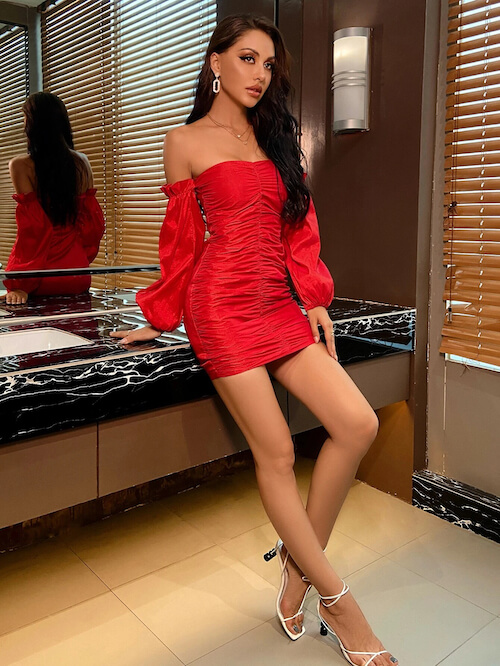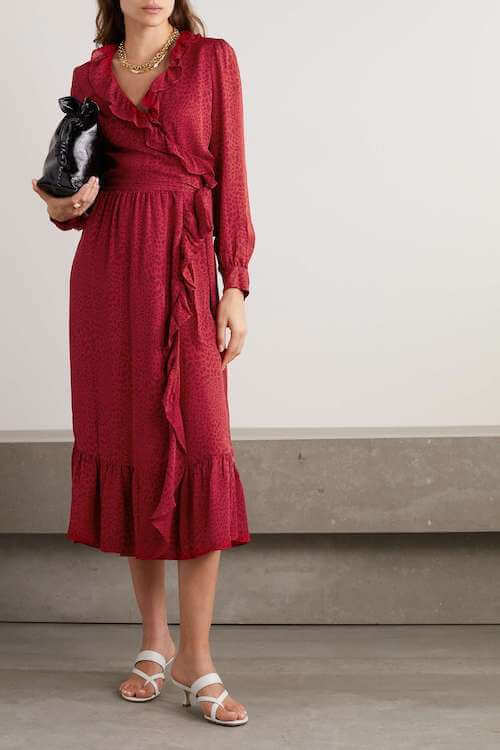 Shop Black Shoes
Metallic Shoes (Silver Shoes or Gold Shoes)
A glamorous red dress is perfect for parties and weddings of all kinds. I suggest you choose gold or silver shoes. They are a perfect pair of shoes for a gorgeous red dress look.
At the same time, you need to choose the same color for your jewelry and your shoes. For example, if you choose gold shoes, then you'd better wear gold jewelry. If you choose silver shoes, then you'd better wear silver jewelry.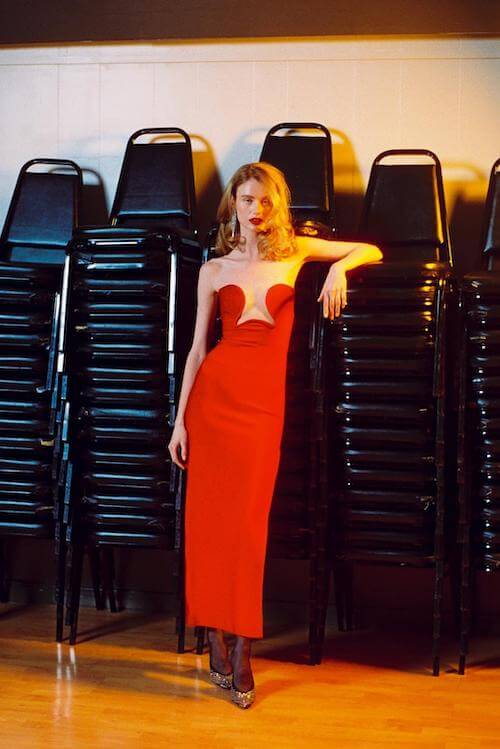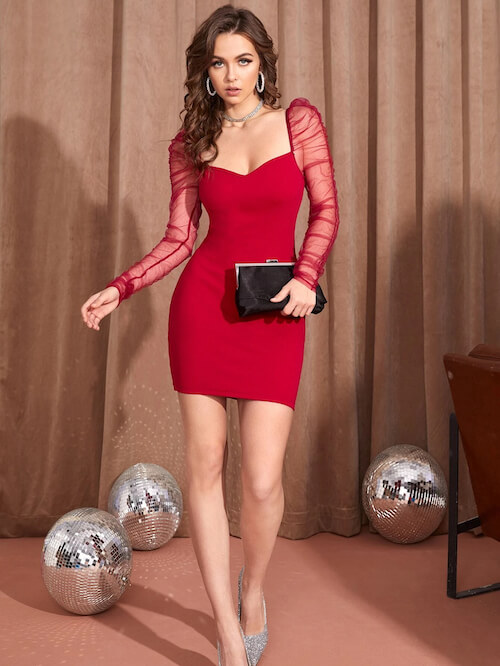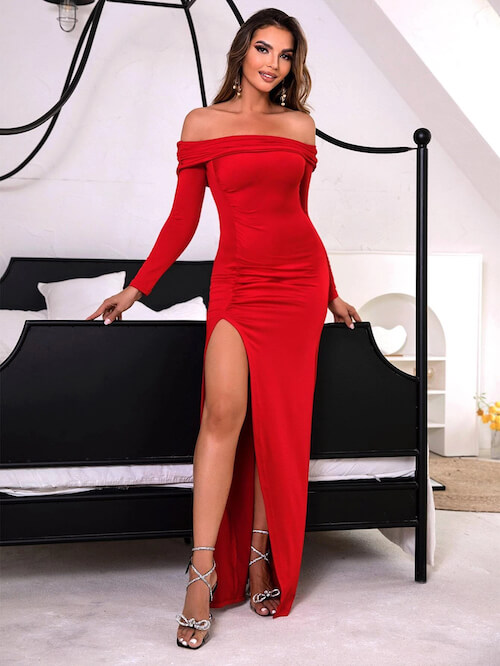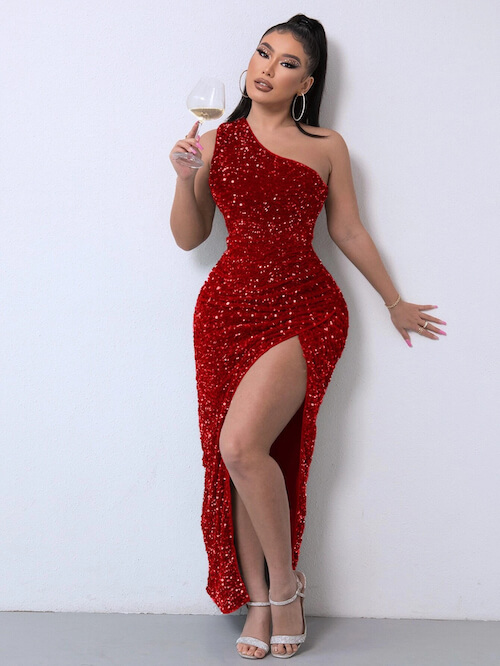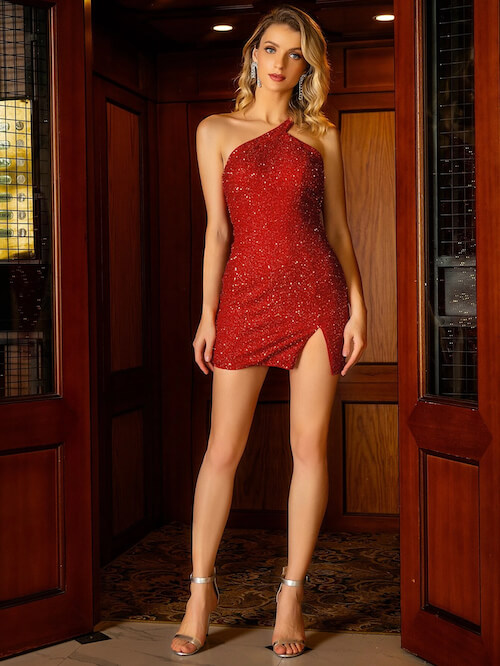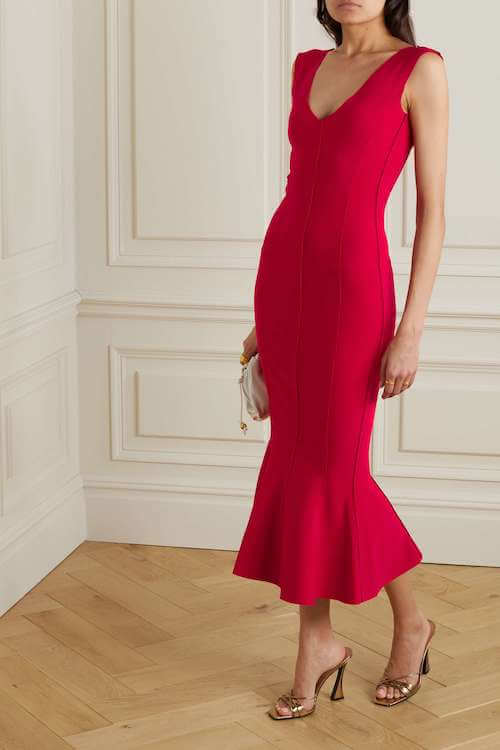 Shop Gold Shoes & Silver Shoes
Nude Shoes
If you want to dress down a beautiful red dress, a pair of nude shoes is a great choice. Simple yet elegant, they are perfect for showing off your style.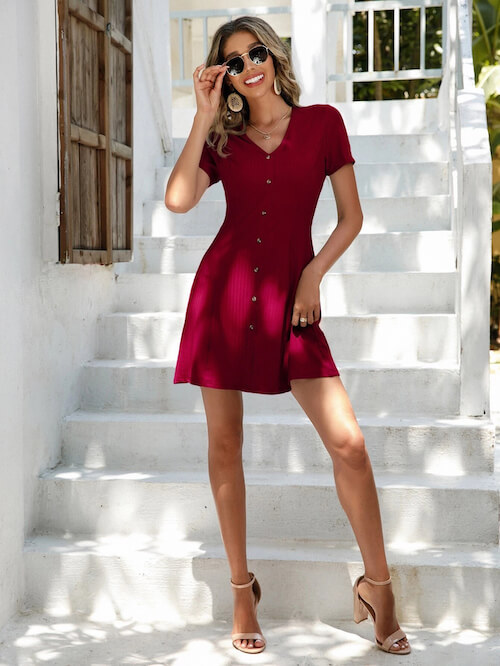 Shop Nude Shoes
Brown Shoes
Brown is a perfect color with a natural vibe, and brown shoes are also good friends with red dresses.
I especially love wearing brown sandals to pair with my red casual dress in summer. This outfit looks vibrant and naturally cute.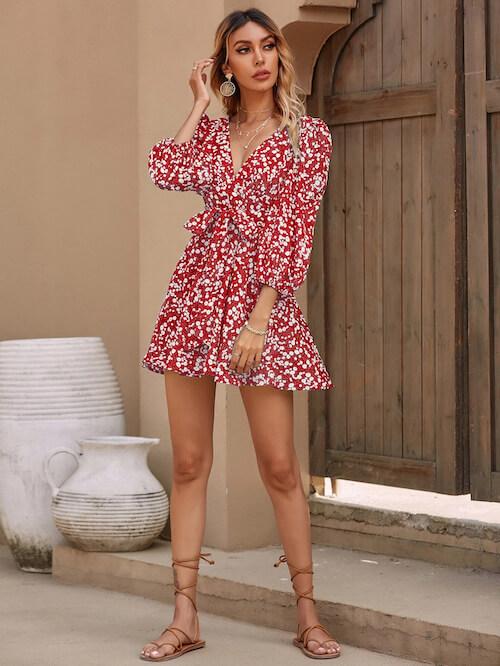 Shop Brown Shoes
Beige Shoes / Neutral Colors Shoes
In addition, beige or other neutral-colored shoes that look low-key and expensive are great choices.
Especially in fall and winter, a pair of beige boots will make you look light and cute.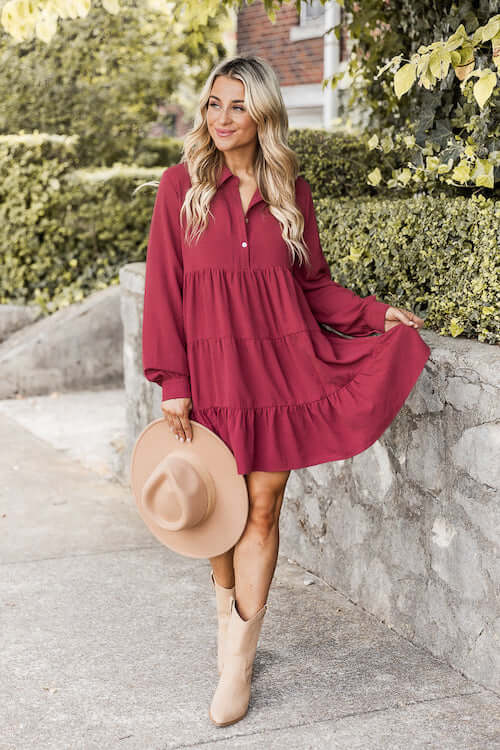 Shop Beige Shoes
Clear Shoes
Lately, I've also been very obsessed with clear shoes.
They are especially suitable for spring and summer to wear with red dresses and look very chic and moving.
Shop Clear Shoes
Green Shoes
Want a little extra style? Why not try a pair of green shoes?
The color combination of this bold color and the red color is very special, but also very bright and charming.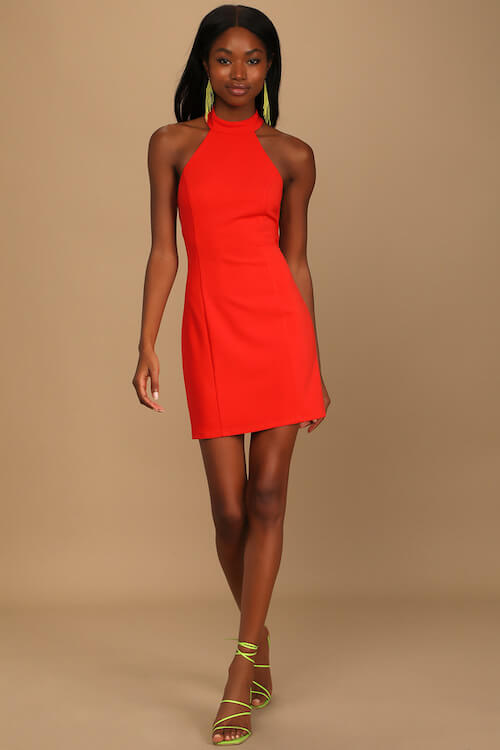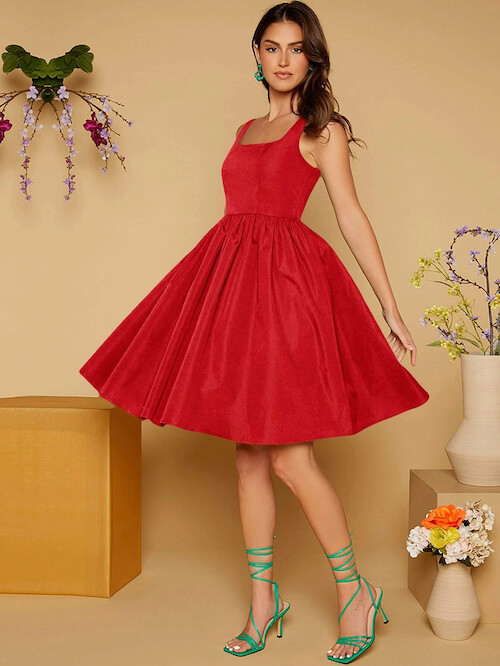 Shop Green Shoes
Blue Shoes
Blue and red are complementary colors. A pair of blue shoes can also take your simple red dress style to the next level with a pop of color.
You can opt for a pair of low-heeled blue shoes with a resort red dress for a glamorous summer vacation look.
Shop Blue Shoes
Pink Shoes
The combo of a pair of sweet pink shoes and a bright red dress will make you look charming in any special occasion.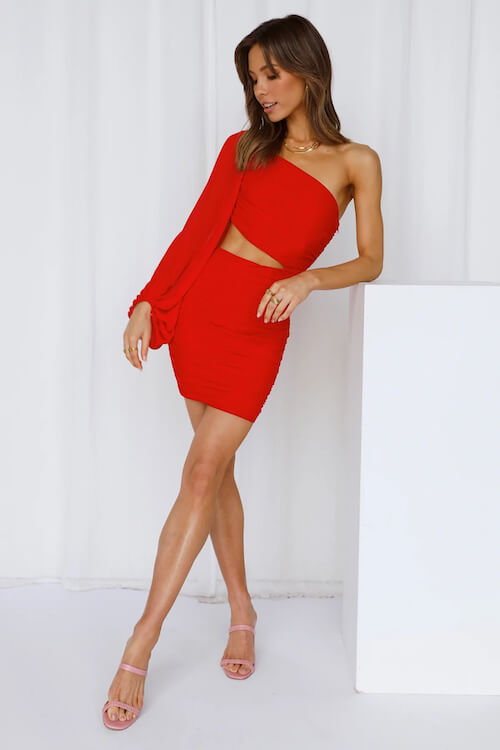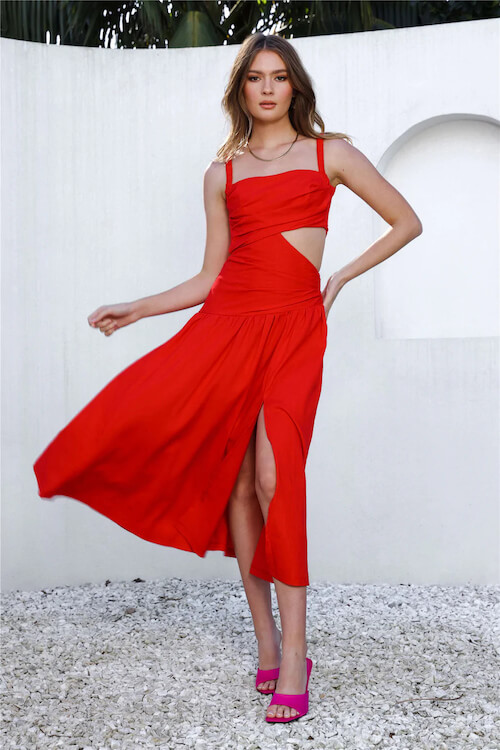 Shop Pink Shoes
Red Shoes
An all red outfit will never go out of style.
Whether it's a red carpet look or a fancy date night, a pair of red shoes is one of your best options for charming monochrome looks.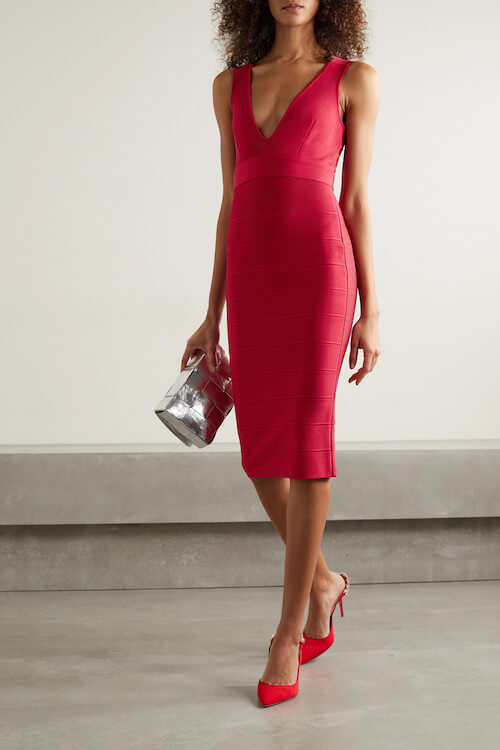 Shop Red Shoes
Animal Print Shoes
Sexy animal print shoes and a sexy red dress are a natural pair to make you look hot, wild and charming.
Shop Animal Print Shoes
The Best Shoes To Wear With Red Bodycon Dress
Red bodycon dresses are inherently sexy, so if you want to further accentuate this sexy style, a pair of stilettos is a great way to go. Among them, the thinner the straps and the thinner the heel, the sexier.
If you want to dress down the red bodycon dresses and wanted them to look more casual, you could opt for a wider straps design. Or simply choose shoes with thick heels or even flat soles to look more relaxed and casual.
Strappy Sandals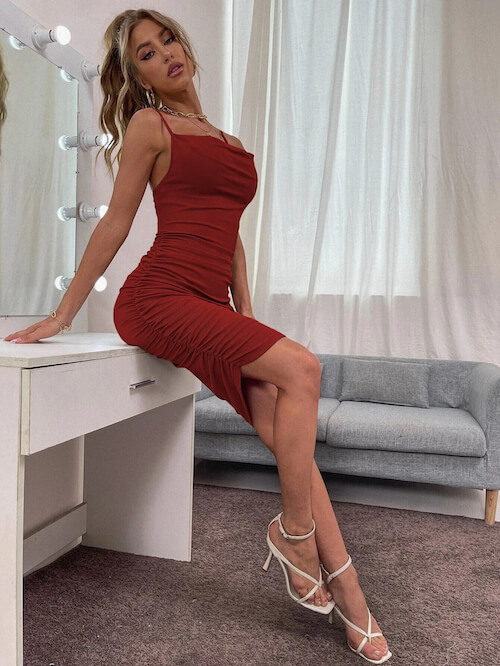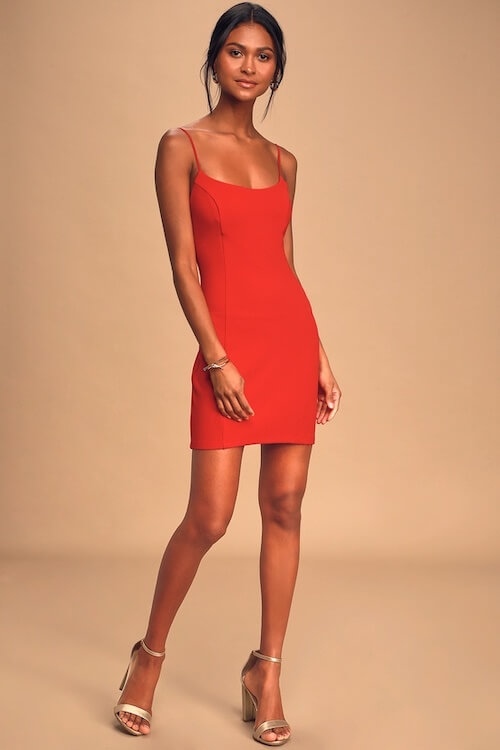 Stiletto Heels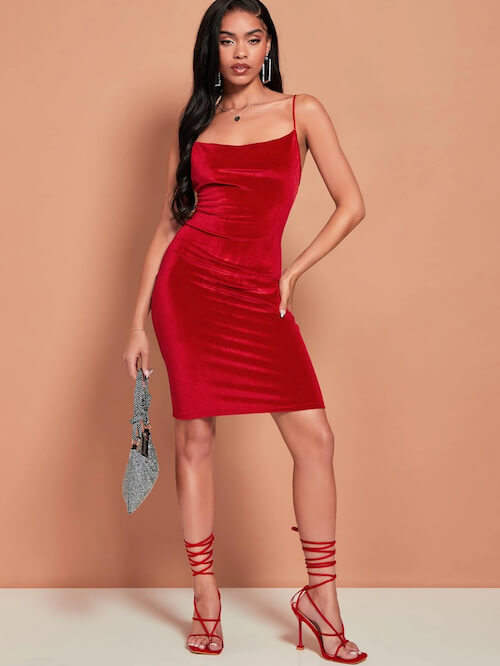 Braided Sandals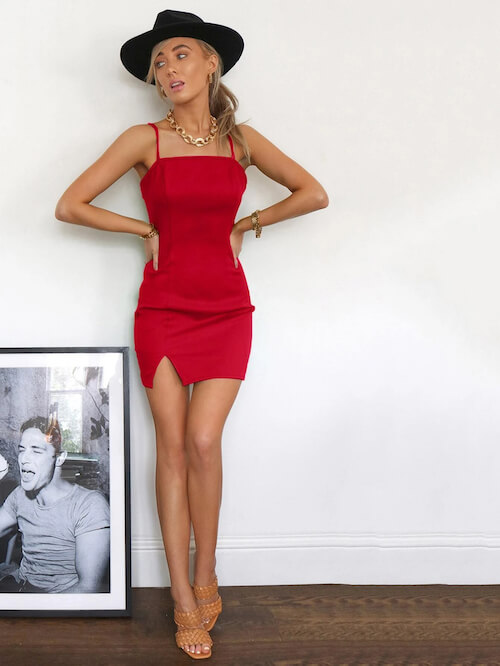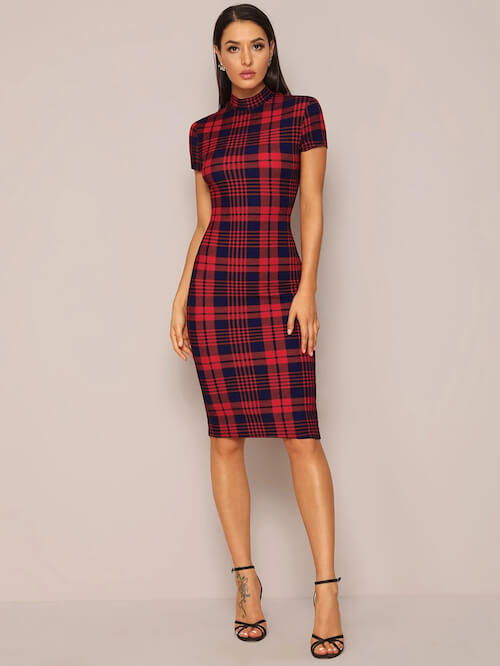 The Best Shoes To Wear With Red Velvet Dress
For a luxurious red velvet dress, a pair of high heels match the style and can further showcase the elegance of this perfect outfit.
High Heels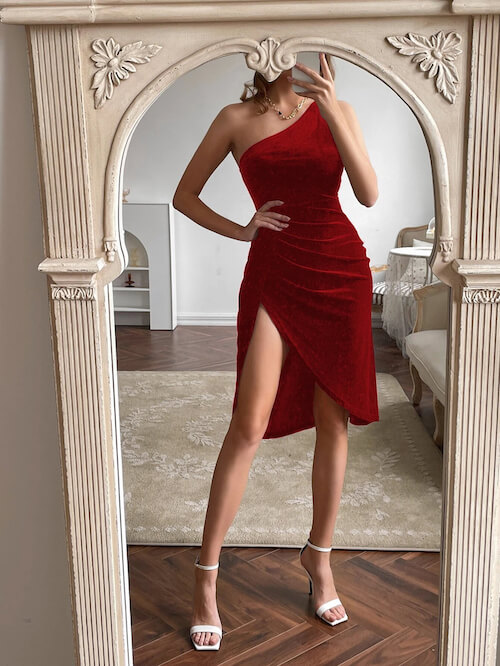 The Best Shoes To Wear With Red Sequin Dress
A sparkling red sequin dress is a good choice for nightclubs and all kinds of birthday parties or holiday parties.
I suggest you choose a pair of silver or gold shoes to match your lovely red sequin dress and you are the queen!
Silver Heels or Gold Heels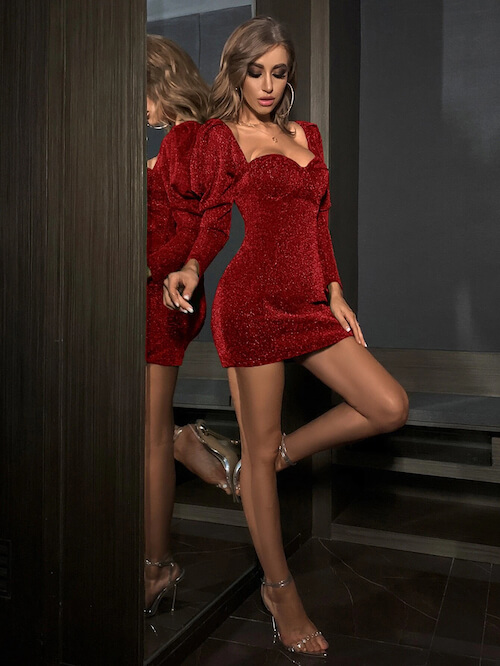 The Best Shoes To Wear With Red Floral Dress
The red floral dress is reminiscent of the bright sunshine of spring and summer and the charming sunset of autumn.
A pair of fresh white shoes or a pair of casual strappy flats is a good partner for this beautiful dress to make you look more fresh and more lovely.
Or, when the weather is cold, you can opt for a pair of black or white boots to pair with a glamorous red floral dress for a warm feel on colder days.
A gentle red floral dress is also one of the representatives of the French style. If you like the romantic and elegant French style, try pairing a pair of flat shoes with a red floral dress. This is a perfect way to make you look like a beauty in a classic French movie.
White Sandals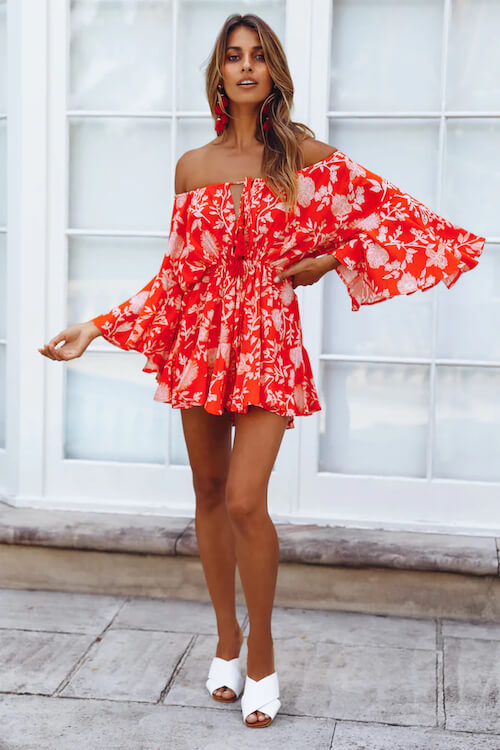 White Boots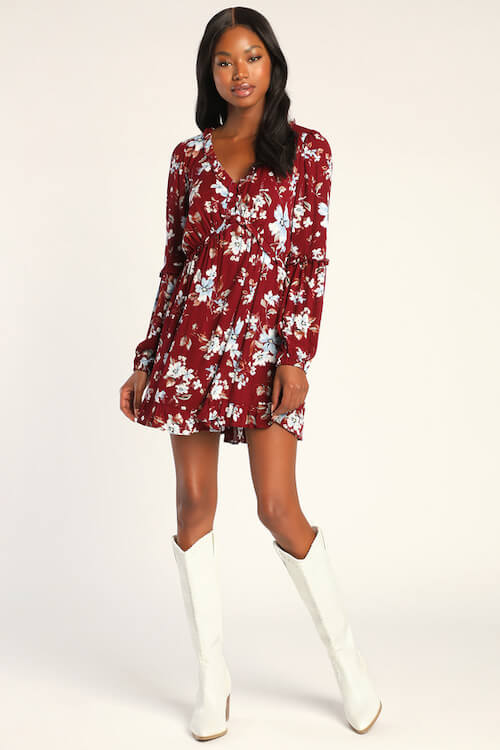 Flat Shoes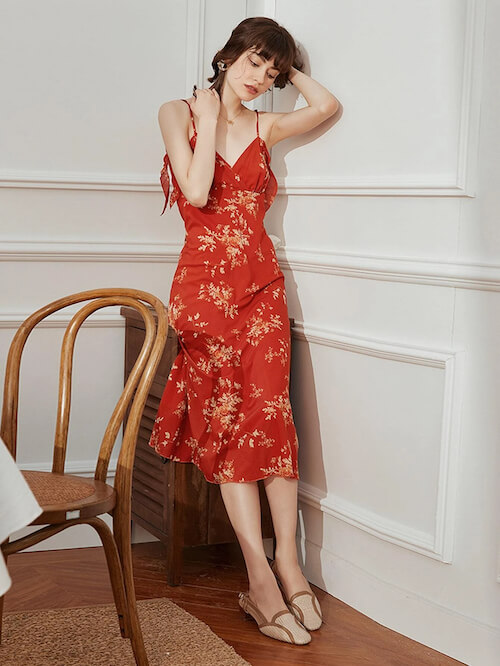 Flat Strappy Sandals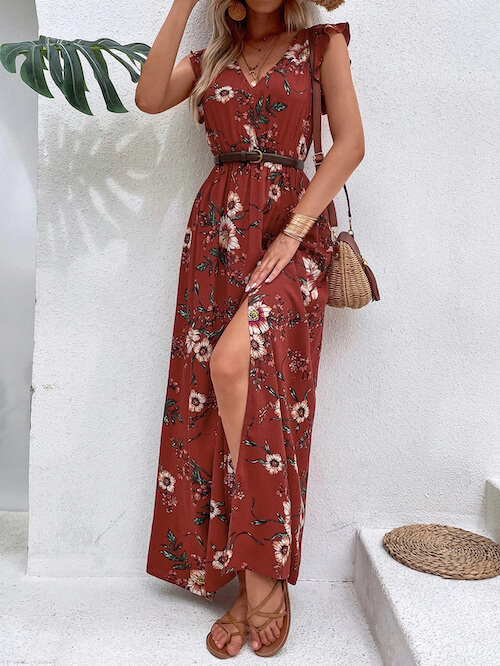 Black Boots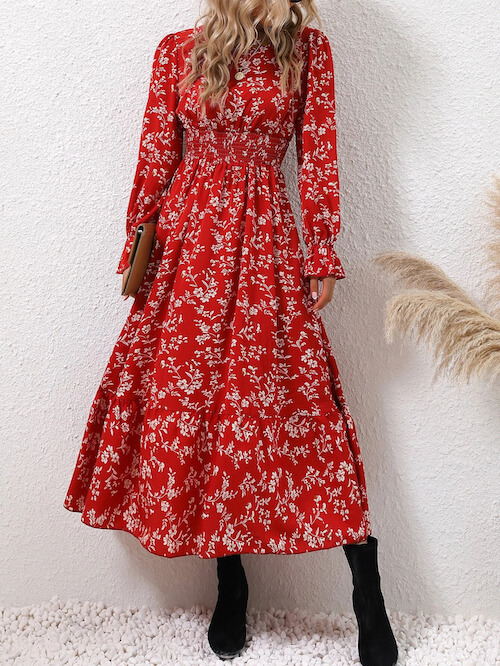 The Best Shoes To Wear With Wine Red Dress
Among different shades of red, wine red is the right shade you could choose for an elegant and cozy look.
A pair of black shoes or a pair of simple white shoes, paired with a high-quality burgundy dress, is your best option for formal occasions in the fall or winter season.
Want a more casual look with a wind red dress? Pair it with a pair of flats and a denim jacket to achieve a cute red dress look.
Black Thigh High Boots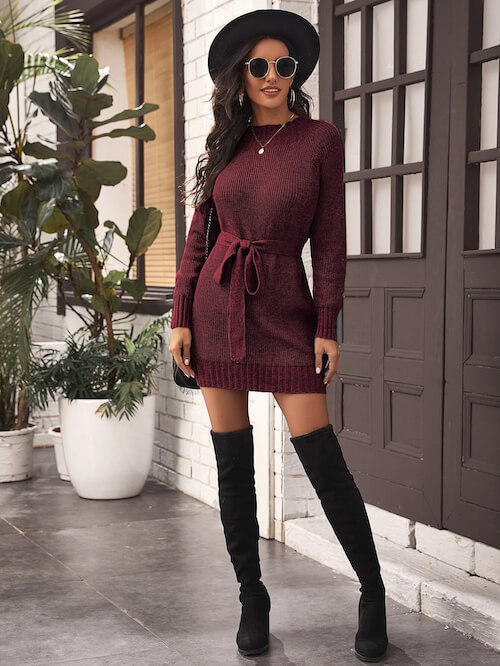 Black Ankle Boots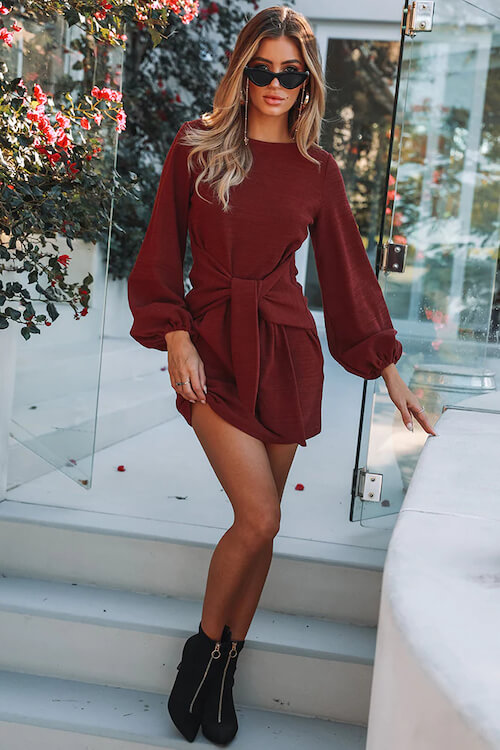 A Pair of White Sneakers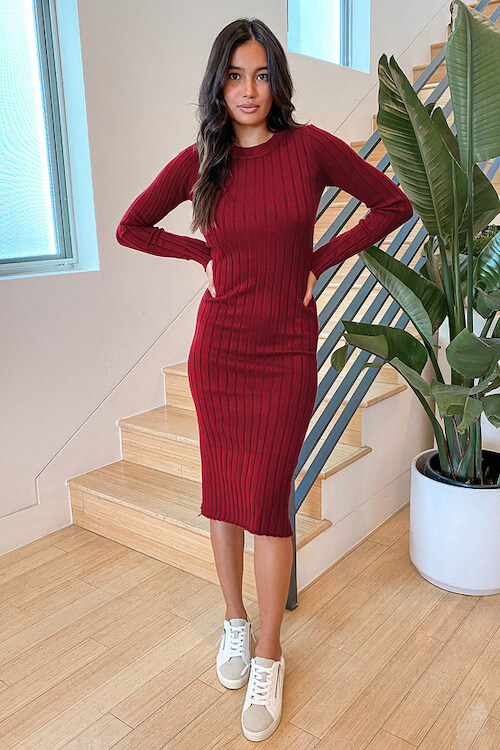 Brown Flats
The Best Shoes To Wear With Red Sweater Dress For Fall Winter
In fall and winter, a cute red sweater dress can be worn alone or with a coat to help you gain the best look in the crowd.
They can be matched well with almost all winter shoes. I strongly suggest a pair of black boots, white boots, or suede beige boots.
Especially in the months when there are many festivals, a festive darker shade of red is the right color to keep you beautiful and charming all the time, whether it is a casual vacation or a holiday gathering.
Complete your holiday looks with simple chic hoops and a statement necklace.
Suede Boots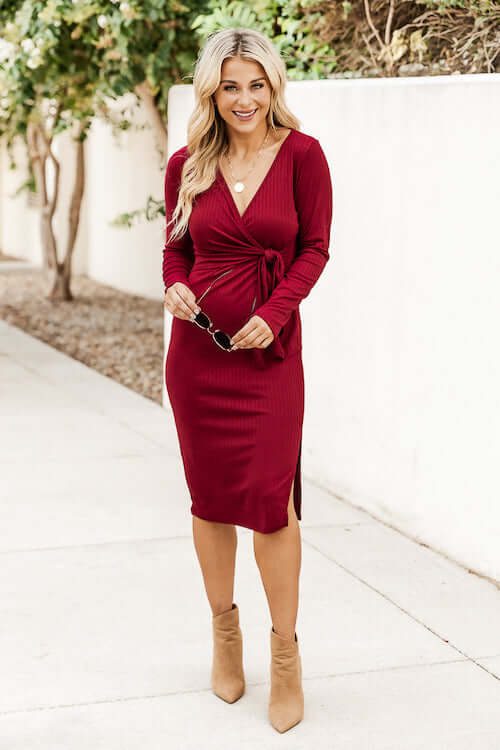 Dark Shade Knee-High Boots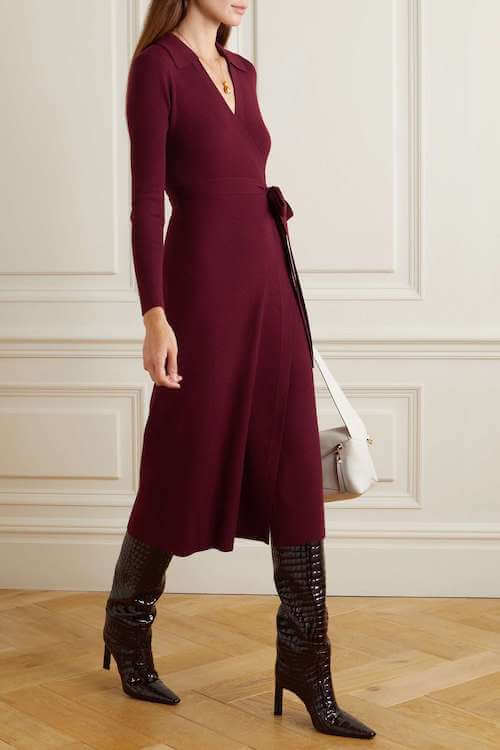 White Open Toe Boots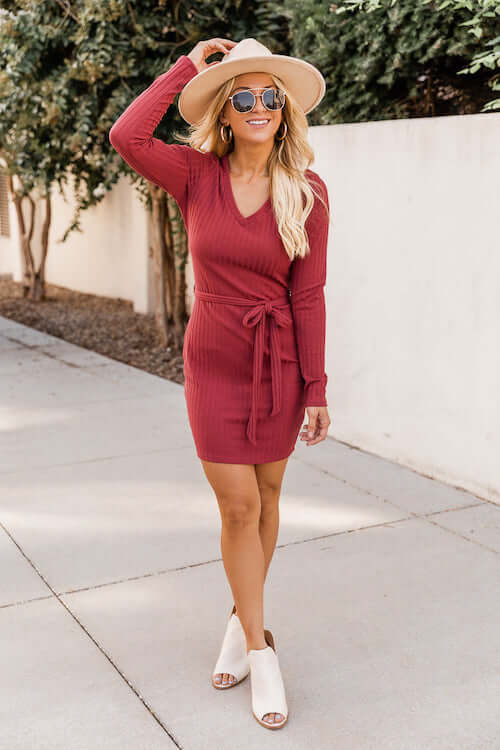 What Shoes To Wear With Red Dress For A Wedding Or Formal Event
A gorgeous red dress is a perfect choice for almost all weddings of the year.
You can opt for a pair of black heels to accentuate the formality of the perfect red dress. Or you can choose a pair of chic metallic heels or nude heels to add more sweetness to your red dress outfit, sending the best wishes to the newlyweds with the perfect look.
Gold High Heels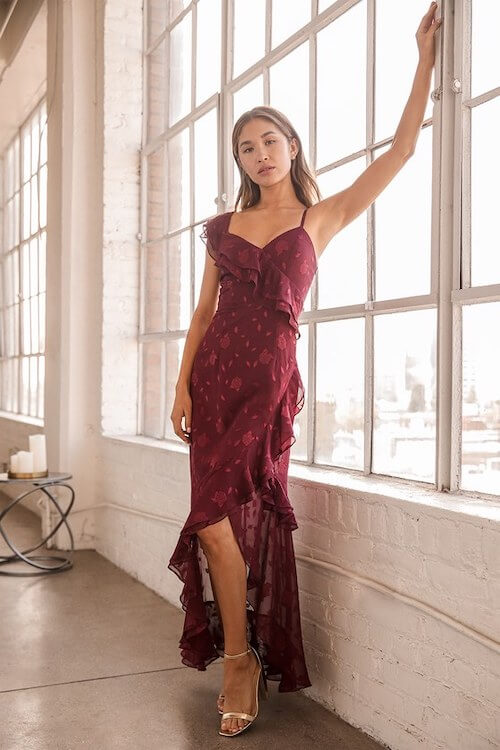 Black Heels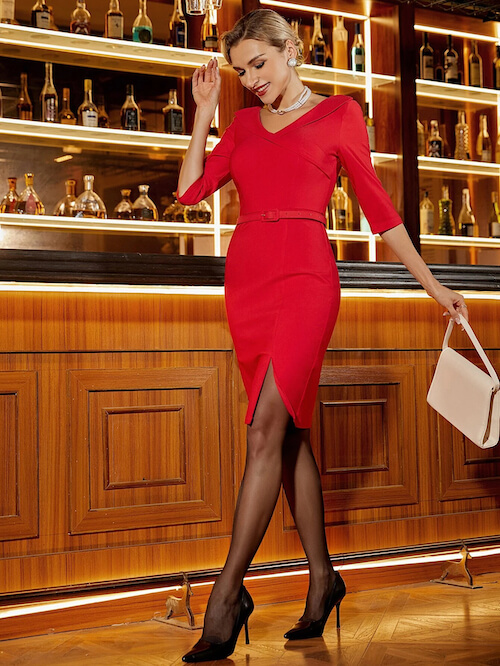 Black Sandals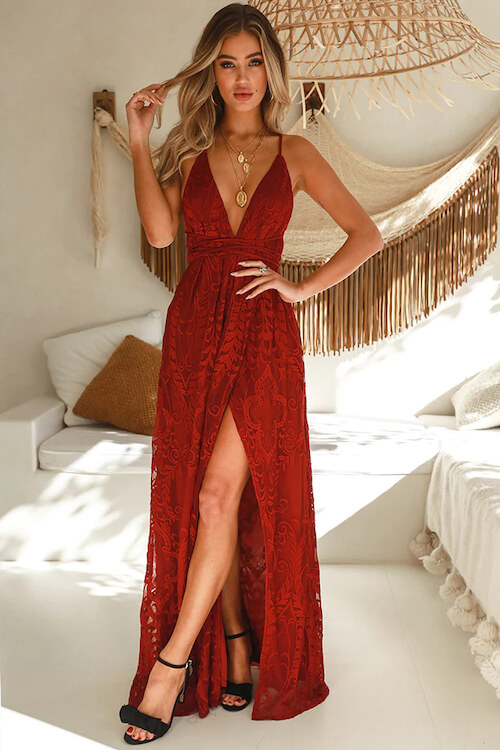 Nude Heels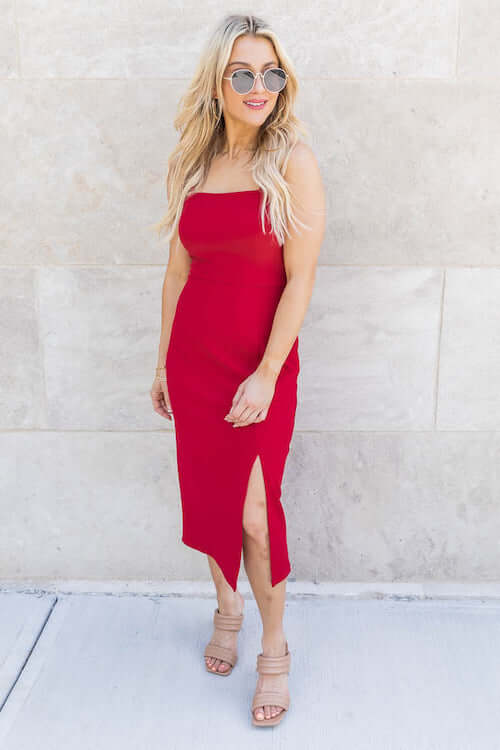 What Shoes To Wear With Red Dress For Date Night
Whether for Valentine's Day or any other romantic date night, red is one of the best primary colors that can make your date even more memorable.
For a date night, I would recommend white heels to pair with your daring date dress, or you can opt for a pair of nice red heels for an attractive monochromatic look. They are very sweet and perfect for a romantic time.
A leather jacket and a pair of black boots are also perfect for pairing with red heels if you're on a date in the fall and winter. Red and black are both sexy colors. This kind of fashion formula will add a lot of sparks to your date night.
White Heels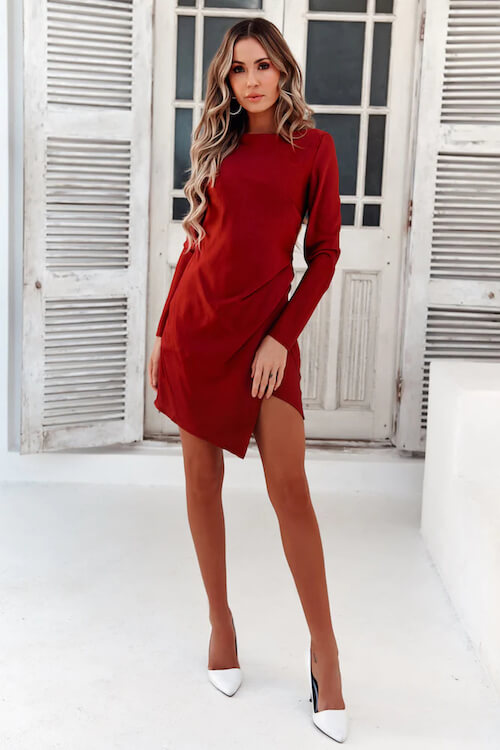 Red Heels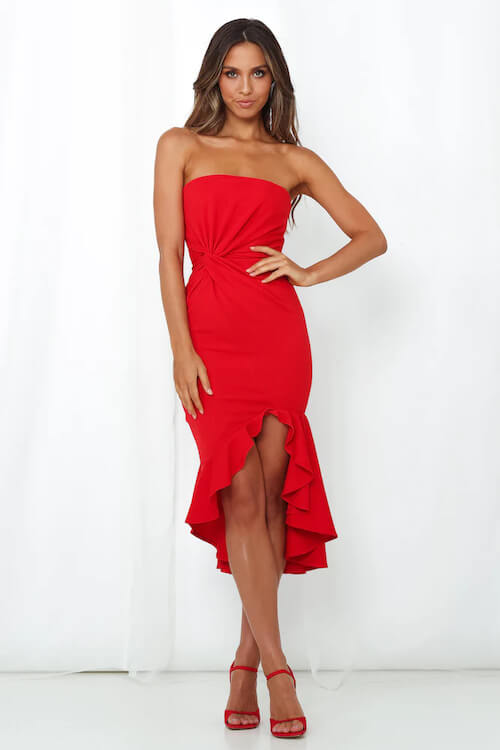 Black Cowboy Boots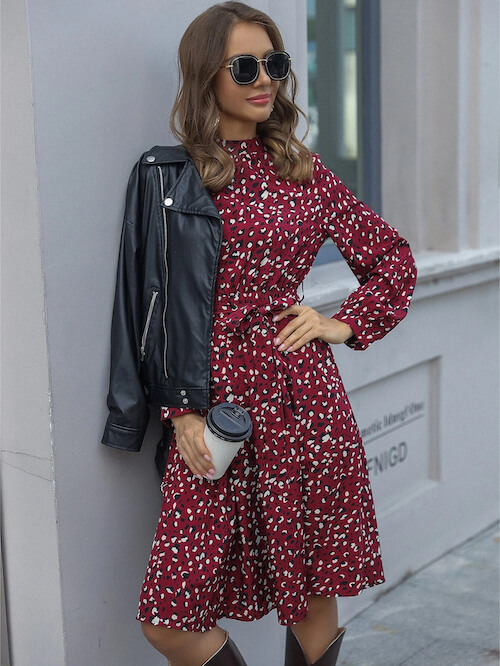 Black Short Boots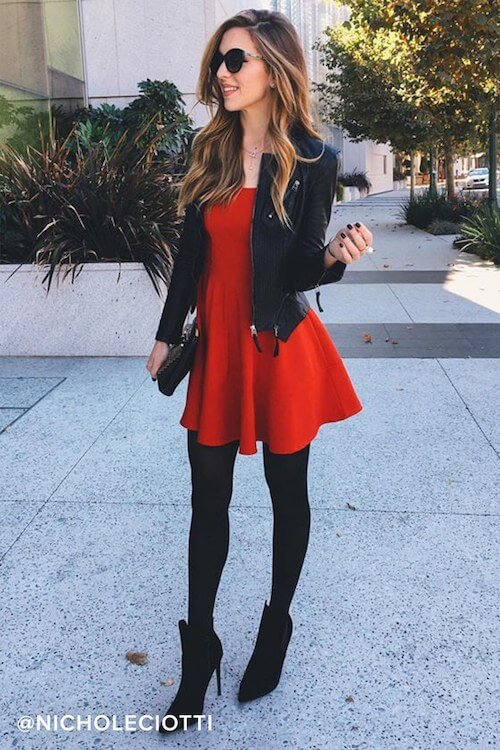 What Shoes To Wear With Red Dress For Casual Occasions
For casual moments, a pair of comfy flats works best with a casual red dress.
You can choose simple flat shoes, flat sandals, or trending platform sandals, to make your red dress look super sweet.
You can also choose a pair of boots to match your causal red dress. Compared to sexy tall boots, a pair of short boots or combat boots will be more suitable for a casual vibe.
Nude Strappy Flats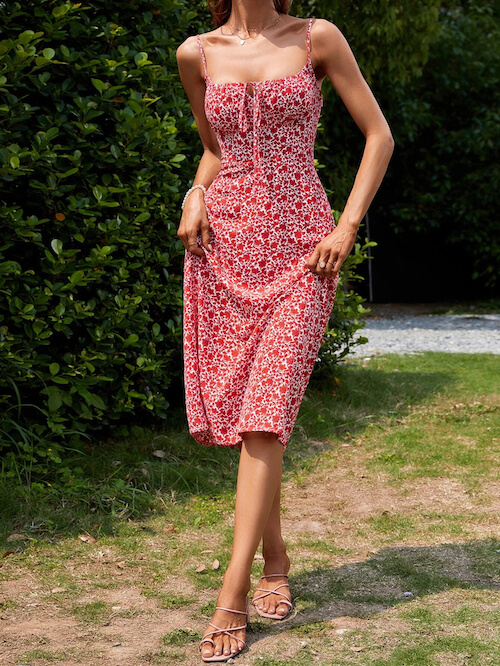 Pointed Toe Flats or Ballet Flats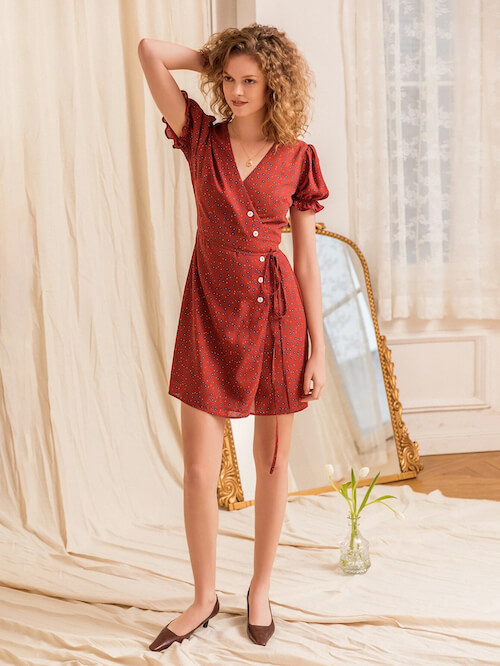 Platform Sandals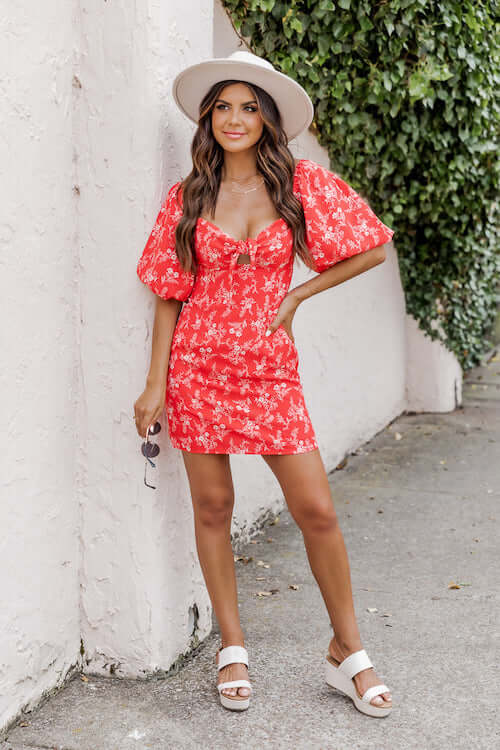 White Slides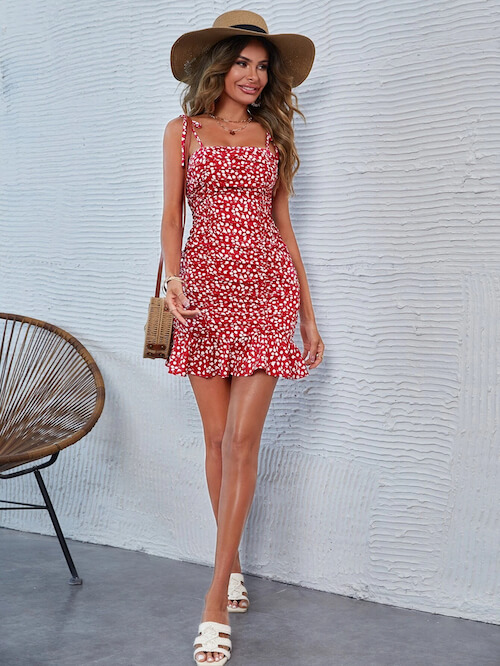 Beige Short Cowboy Boots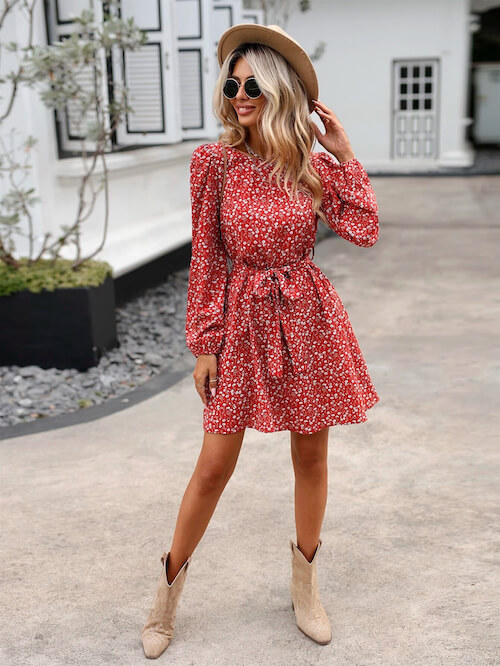 Black Combat Boots
This post was all about what shoes to wear with red dress.
Related Posts: