Looking for the best style tips on what to wear to a Broadway show in winter? Check this post for the best fashion tips and the 40+ chic Broadway show outfits for women and men in cold weather.
Whether you're a fan of musicals or not, a great Broadway musical will give you an unforgettable experience.
Whether you're a native New Yorker, or a tourist or you're going to another theater outside of NYC to see a Broadway show, a wonderful Broadway show will always be your unforgettable memory.
During all times of the year, winter is the perfect time of the year to see a Broadway show. The festive atmosphere and great performances will make the colder months wonderful.
If you're going to Broadway theatres for the first time, or even watching a musical for the first time, what should you wear in the winter?
If you are looking for the best tips on what to wear to a Broadway show in winter, you've come to the right place.
In today's article, I am sharing with you what the Broadway show dress code is, my favorite tips on what should a woman or a man wear to a Broadway show on cold days, and our favorite 40+ stylish Broadway show outfits for different styles from our favorite online fashion stores, for you to shop for and copy directly.
So scroll down to check these fashion tips and chic Broadway show outfit ideas in the winter season, and don't hesitate to pin them to your Pinterest board, and share them on social media sites.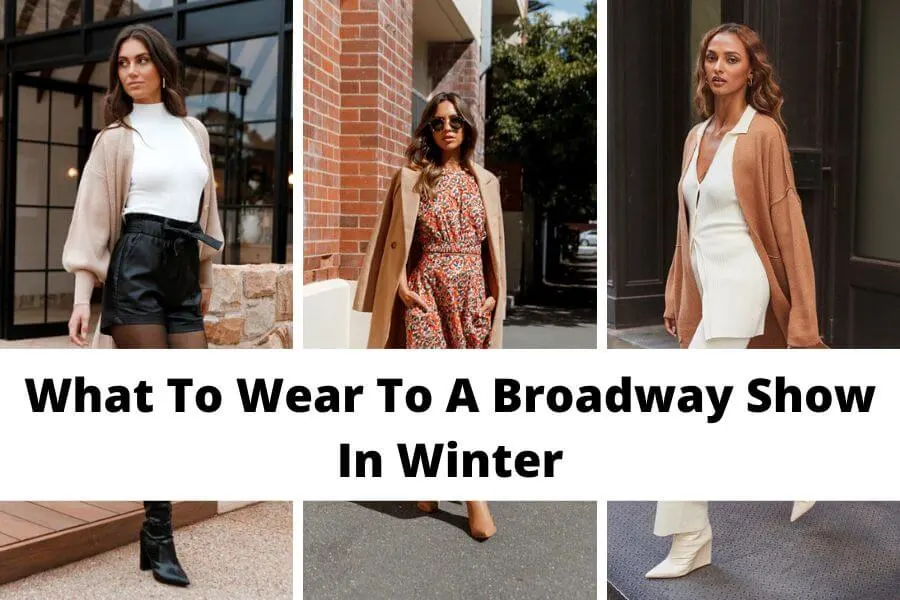 This post may contain affiliate links, which means I'll receive a commission if you purchase through my link, at no extra cost to you. Please read the full disclosure here.
This post is all about what to wear to a Broadway show in winter.
Broadway Show Dress Code
Is there an official dress code for a Broadway Show?
The good news is that there is no specific dress code on Broadway in New York right now. You can wear anything you like, from formal to casual clothing, to a Broadway show.
If you prefer casual wear, please avoid shorts, short-sleeved crew-neck T-shirts, and slippers.
In New York, there are mostly tourists in Broadway theaters, so you don't need to dress very formally like in a classical concert hall.
Basically, you only need to wear everyday decent clothes based on your common sense, there are no special requirements.
But it might be a little more formal if you're watching a Broadway show somewhere other than New York City.
Once I was in Toronto watching a Broadway show and the theater was full of dressed-up audiences. Those ladies wearing evening dresses in winter, making me feel very embarrassed.
What To Wear To A Broadway Show In Winter
If you are attending the Broadway theater in New York in winter, below are the ideas on what you can wear.
Formal Attire
Ladies wear a long dress or a ball gown. Men wear a formal suit with a bow tie or tie.
Cocktail Party Attire
Women can wear cocktail dresses with shorter hemlines than formal a dress while wearing closed-toe high heels. They can also wear formal skirts with delicate blouses.
Men wear suits without ties or bow ties. They can also choose trousers that don't go with the suit jacket or sports jacket. But please don't wear jeans. For men's shoes, they can wear dress shoes or casual leather shoes, such as oxfords.
Smart Casual Attire
There are more options for the business casual style. The general principle is to avoid wearing casual outfit items that are too casual or sporty, such as sweatshirts, hoodies, joggers, yoga pants, shorts, sneakers, sandals, and slippers.
Also, don't wear tops or jeans with holes or ripped designs in them for a smart casual look. Too sexy outfits like nightclub outfits are also inappropriate.
For shoes, women can wear high heels, comfortable kitten heels, or flat shoes. They are all great options.
It is best to choose shoes with a closed-toe design. But please avoid chunky shoes or chunky boots that are trendy but not suitable for this semi-formal look for a Broadway play.
For both ladies and guys, it is best not to wear sneakers.
For ladies, add statement jewelry and a small purse to add a little bit of personal touch to your entire outfit.
Themed Outfits
For shows or special performances you like, like The Lion King, wearing themed outfits is a good idea to express your love for the show. This is a very interesting idea that will help you have a wonderful experience.
Pro Tip
There is air conditioning in theaters in winter, but sometimes it may not be warm enough, so wearing warm clothes is definitely the right thing to do.
What To Wear To Broadway Matinee Shows
Whether you're on a whim or you've made an early schedule, watching a matinee show on Broadway in New York is a very good option.
For daytime shows, you can opt for something more comfortable and styled without heavy makeup and overly elaborate jewelry.
In winter, women can choose a long-sleeved little black dress, or other delicate long-sleeved dresses, or choose a fitted top with dressy jeans. Pair it with a warm coat to make it easier to continue your journey.
Men can choose a knit top with pants or black or dark-wash jeans under a cozy long coat.
I suggest that you must wear a pair of comfortable shoes. Because there's a good chance you'll want to continue your tour in Times Square after watching the show. A comfortable pair of shoes will keep your feet comfortable after a long show, making it much easier for you to continue your journey.
What To Wear To A Broadway Evening Show
Imagine you are attending a nice restaurant or a special event, and it would be easier for you to choose what to wear for Broadway evening performances.
For Broadway performances in the evening, you can never go wrong with dressing up. You can opt for formal attire, or opt for elevated casual smart outfits and enjoy your evening.
In winter, women can wear a beautiful cocktail dress under a coat, then pair it with boots to keep warm. This is a perfect outfit.
Ladies can also opt for stylish leather trousers, paired with a sophisticated top. If it's still cold, add a leather shawl. Choose sequin, velvet, or furs materials to add more sparks to your look and bring your style to the next level.
Men can choose a shirt with a knit top to keep warm, and then wear suit pants or nice trousers. Then add a neutral color, plaid, or burgundy coat for a gentlemanly and stylish look.
What Should A Woman Wear To Broadway Show In Winter: Chic Broadway Outfits
Want more inspiration? Check below our favorite fashion formulas and outfit ideas for women for a Broadway show in winter.
Taupe Suede Trench Coat + Black Top + Black Skinny Jeans + Ankle Boots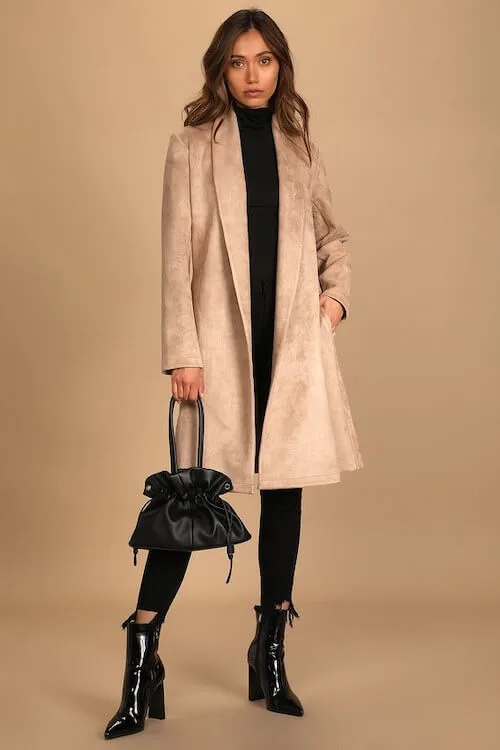 Cream Shearling Jacket + Black Bodysuit + Leather Pants + Black Leather Boots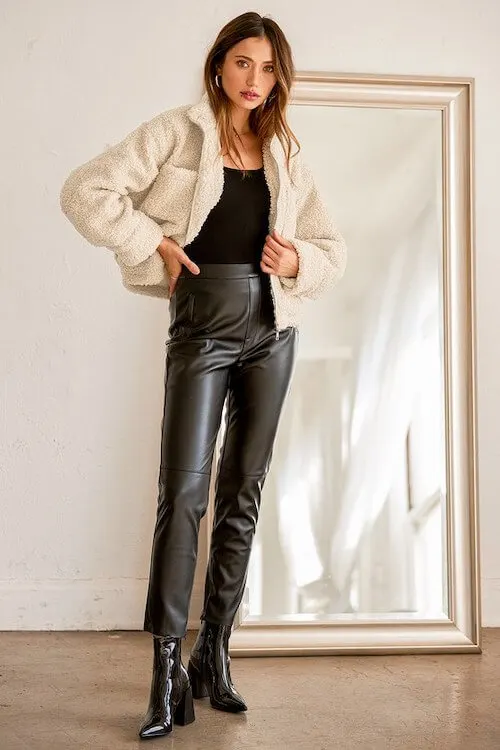 Tan Long Cardigan Sweater + White Knit Top + White Pants + White Boots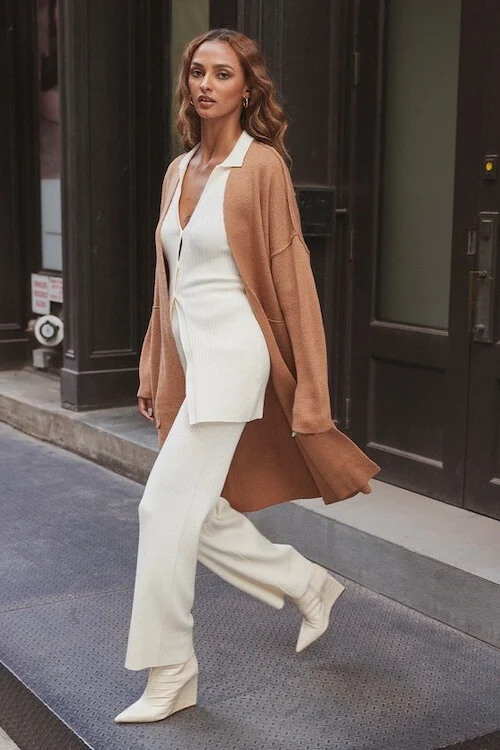 Beige Turtleneck Sweater + Black Leather Skirt + Knee-High Boots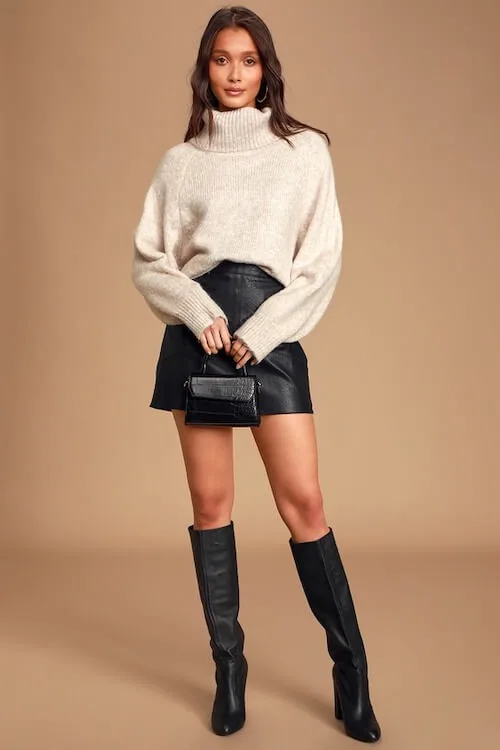 Velvet Long Sleeves Cocktail Dresses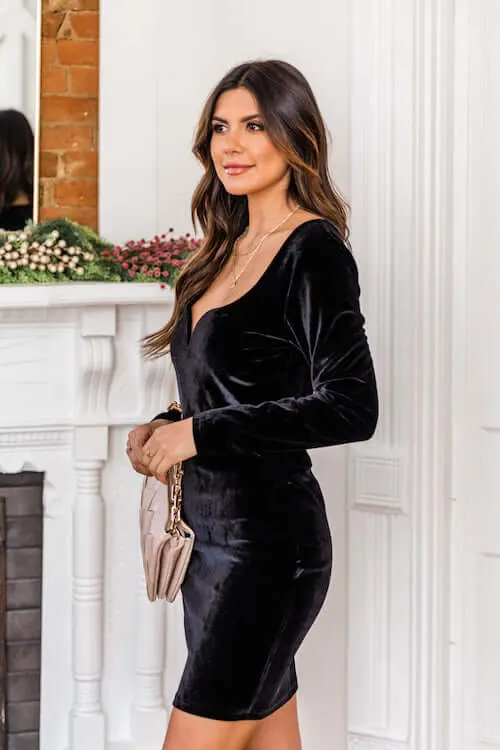 Black Dress + Faux Fur Stole As An Extra Layer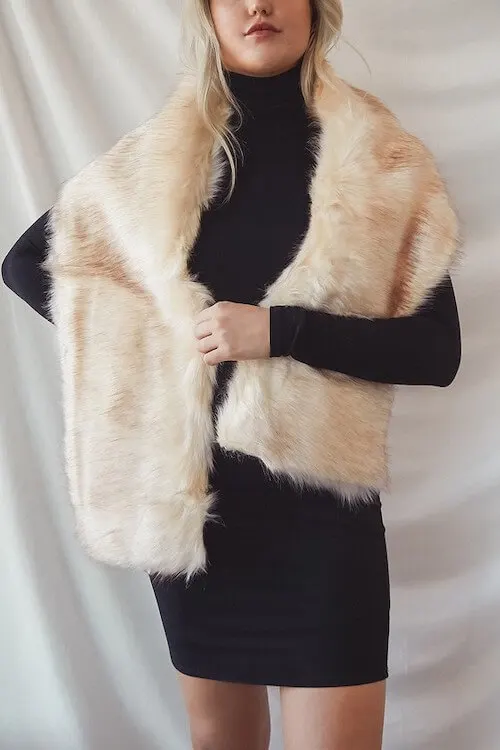 Burgundy Waffle Knit Two-Piece Sweater Dress + Black Boots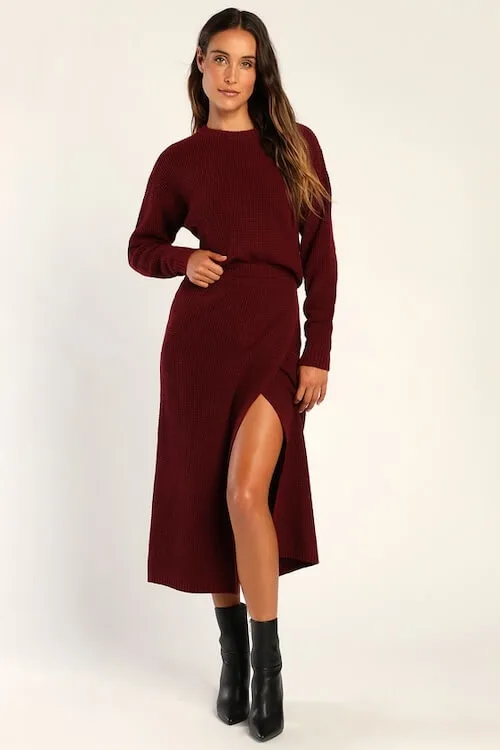 Knit Cowl Neck Reversible Sweater + Nice Jeans + Boots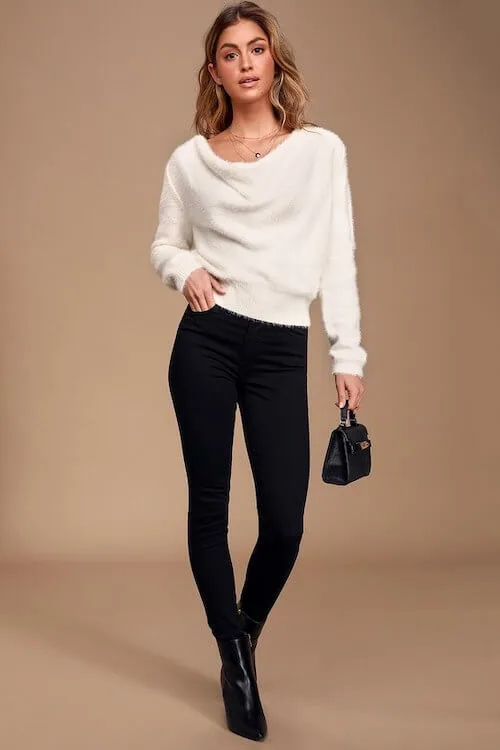 Green Sweater Dress + Statement Necklaces + Ankle Boots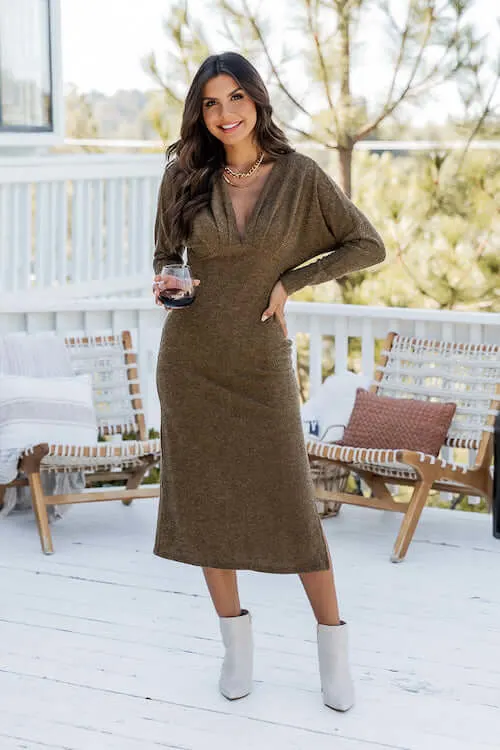 Nice Top + Black Leather Skirt + Black Boots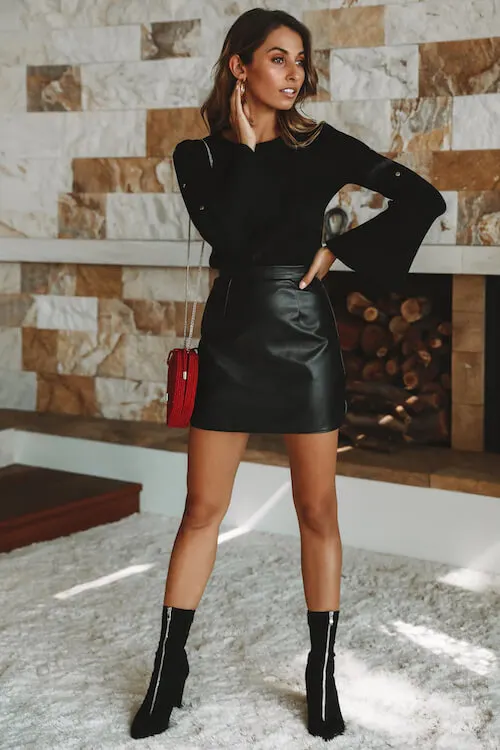 Black Long Sleeved Top + Rust Orange Midi Skirt + Snakeskin Knee High Boots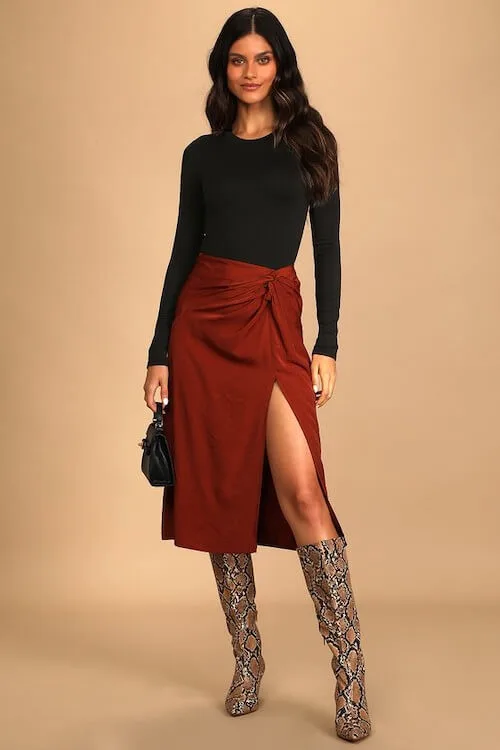 Oversize Faux-Fur Coat + Nice Blouse + Blue Jeans + Black Boots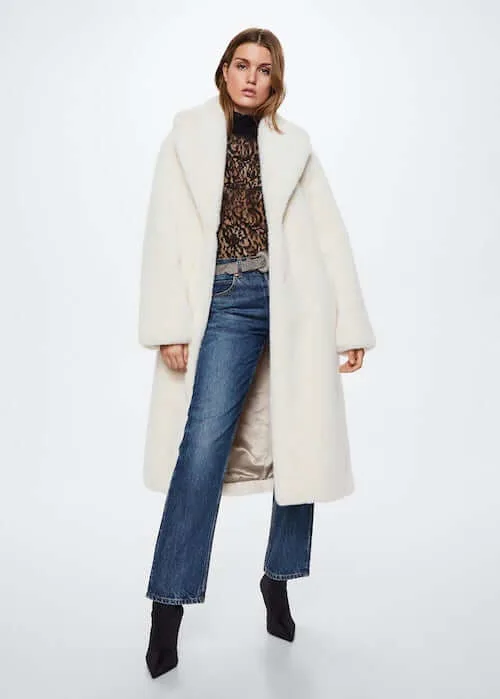 Burgundy Winter Coat + Black Mini Dress + Darker Colors Boots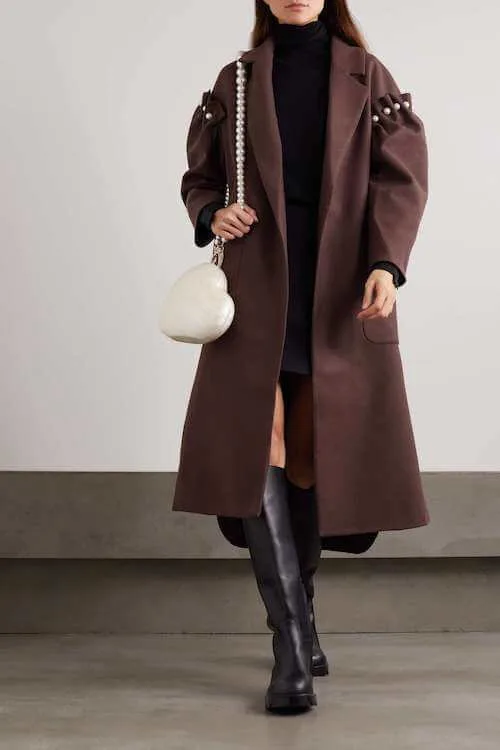 Dark Brown Belted Coat + Button-Up Shirt + Brown Boots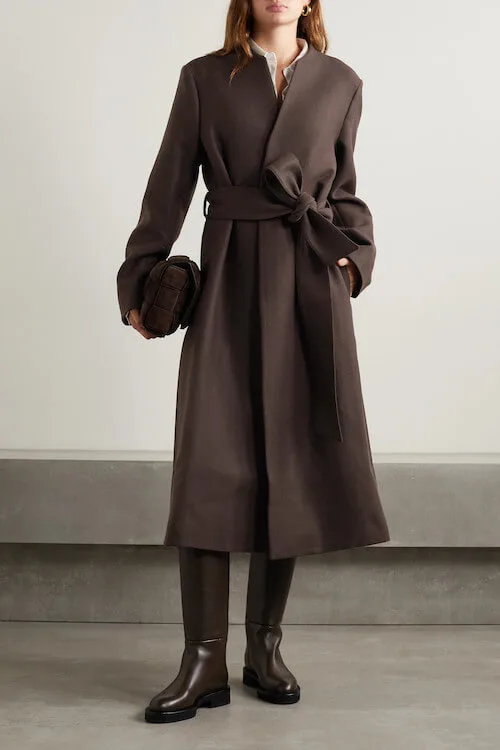 Bronze Sequin Blazer + Leather Pants + Black Pumps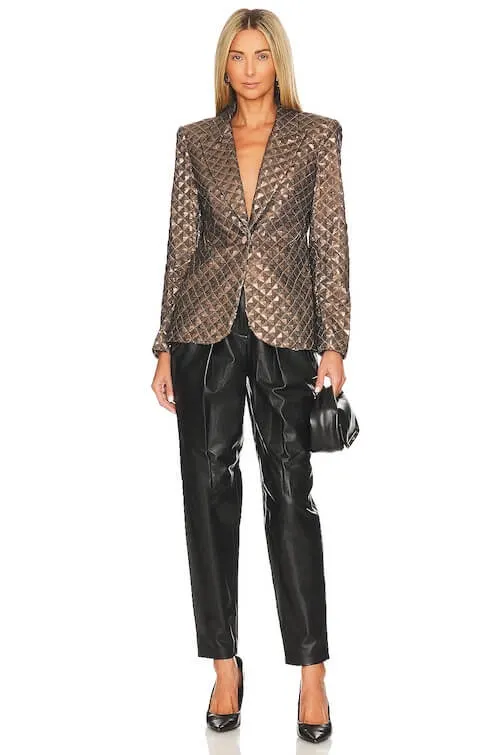 Charcoal Coat + Little Black Dress + Black High Heels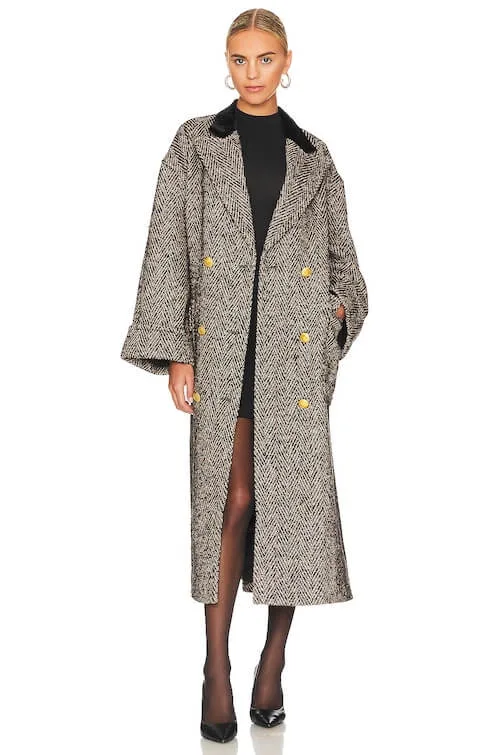 Black Leather Jacket + Animal Print Mini Skirt + Black Tall Boots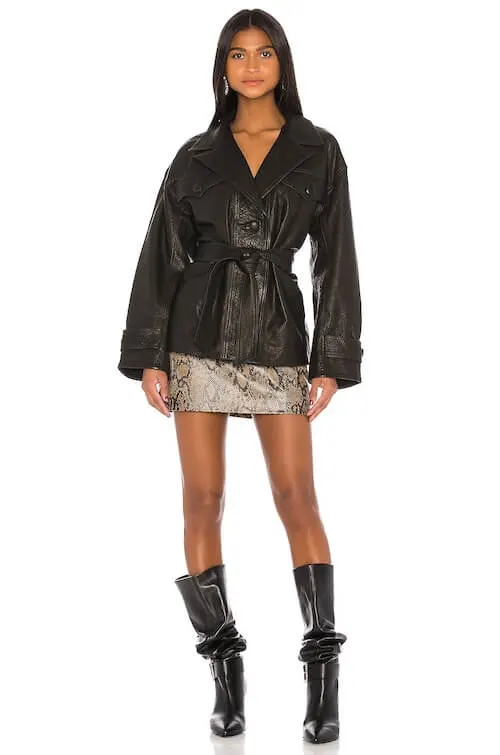 Dressy Top + Leather Pants + Belt + Pointy Toe High Heels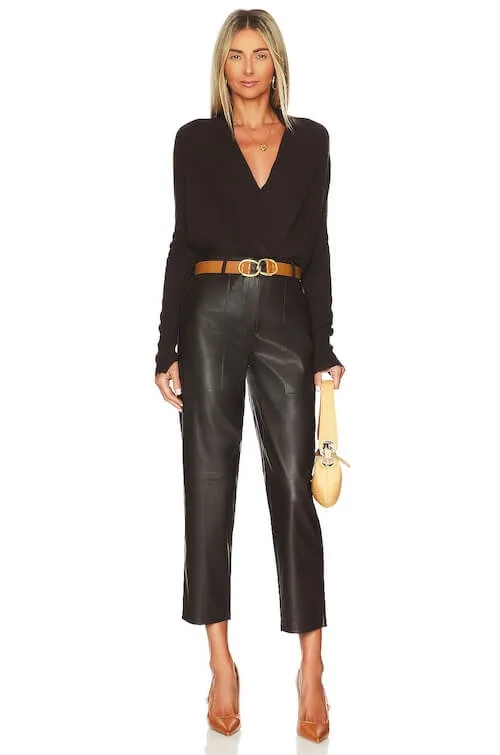 Black Satin Dress + Chocker + Black Knee High Boots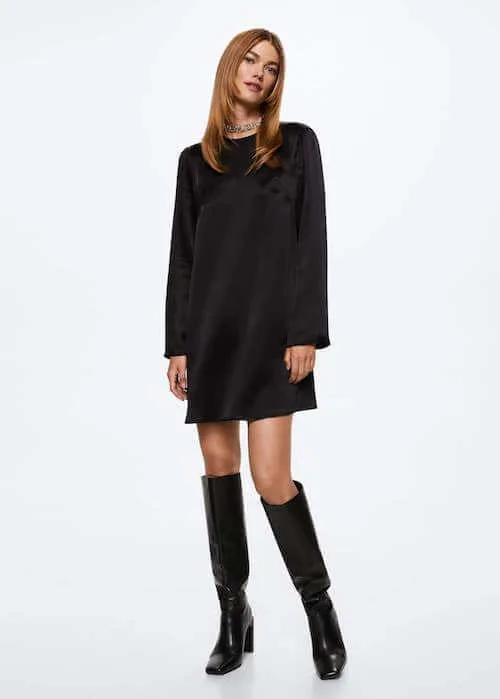 Bow Wrap Maxi Dress + Boots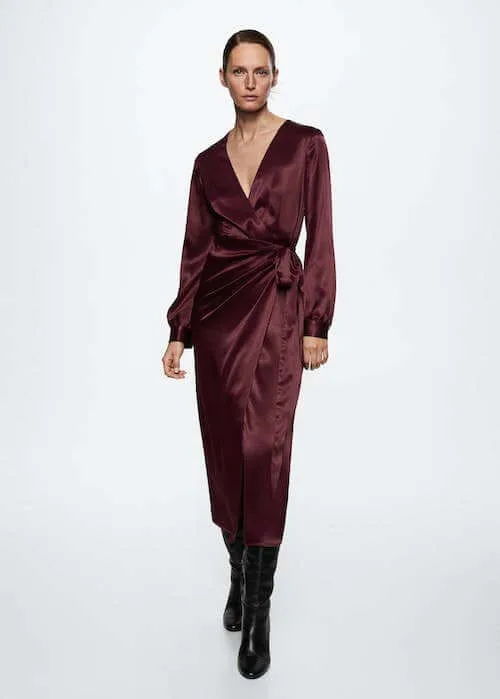 Satin Shirt Dress + Boots
Floral Print Blouse + Black Pants + Silver Pointed Toe High Heels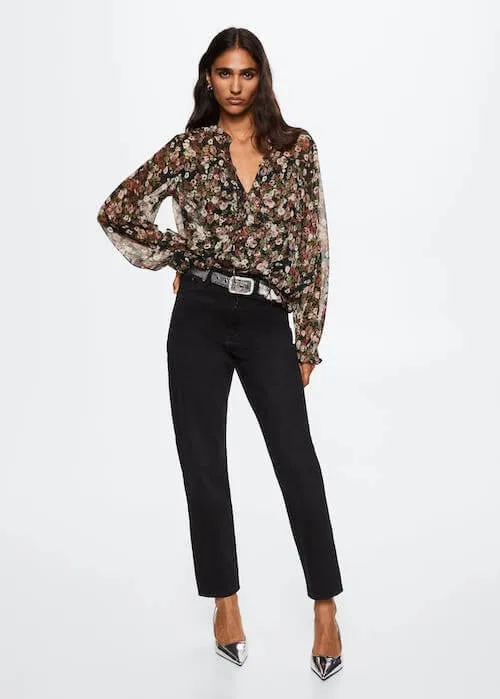 Plum Peplum + Black Leggings + Black Shoes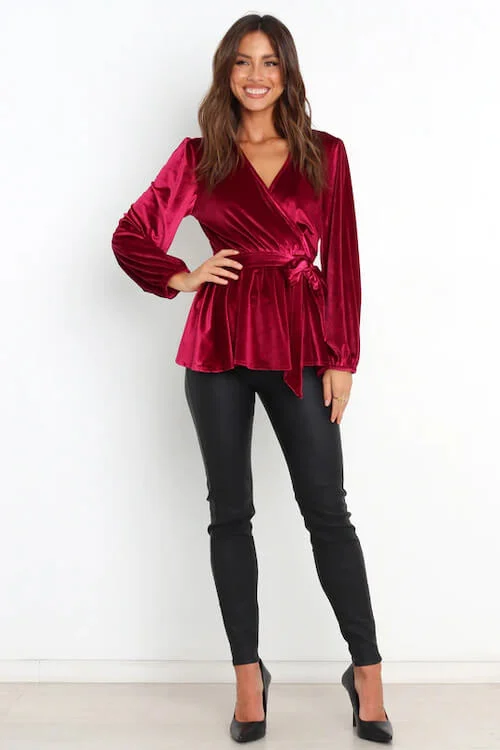 Chocolate Brown Leather Jacket + Lace Tank Top + Dressy Jeans + High Heels
Wine Long Skirt + Dressy Top + Black Heels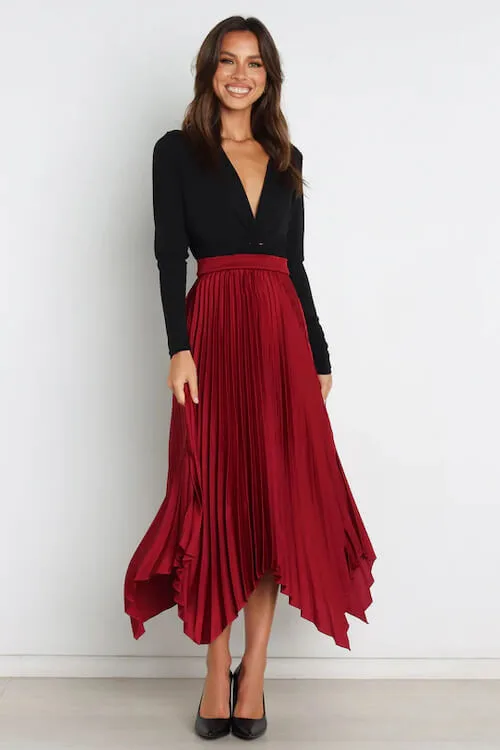 Black Long Sleeves + Floral Print Long Skirt + Ankle Boots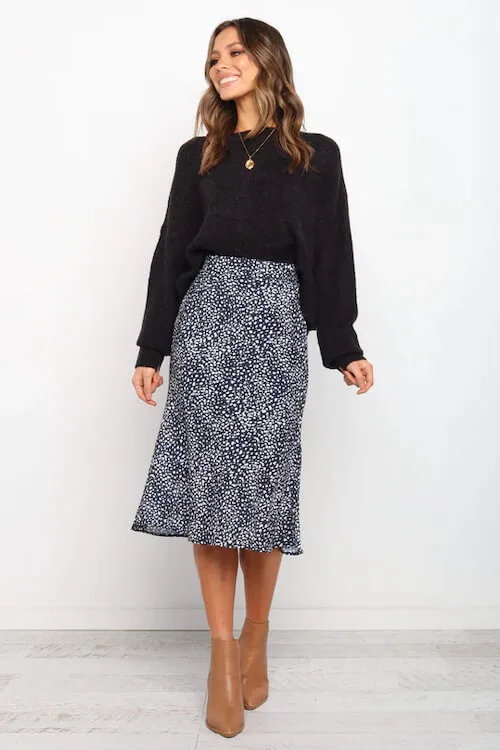 Floral Maxi Dress + Tan Long Coat + Ankle Boots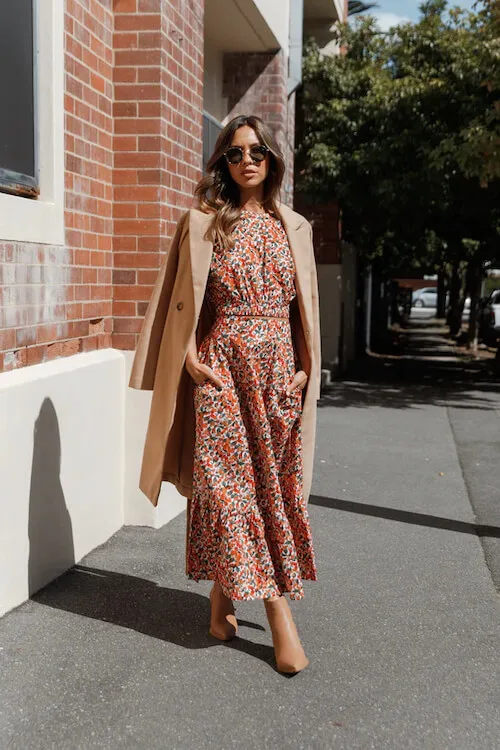 Black Top + Skinny Jeans + High Heels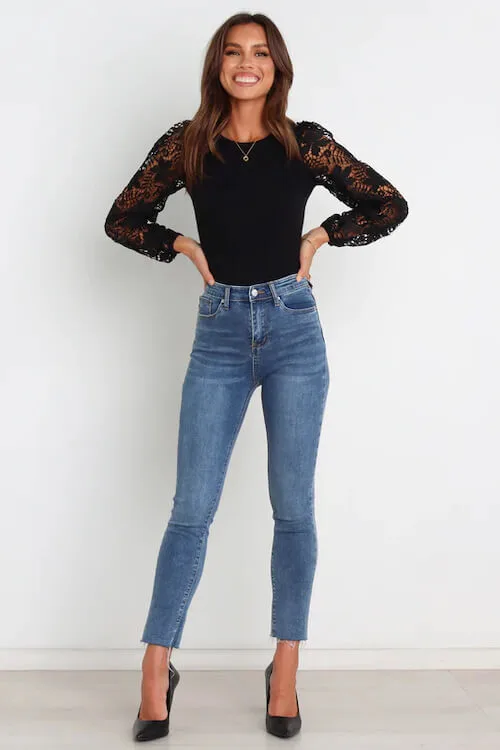 White Fitted Top + Leather Shorts + Long Cardigan + Black Boots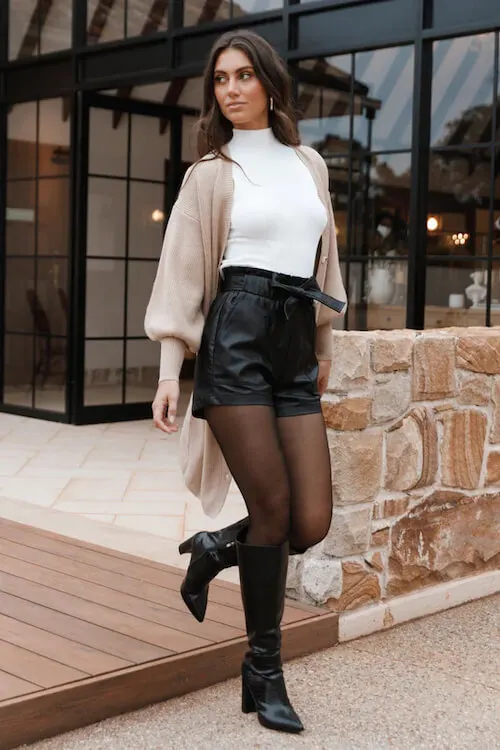 Black Shirt + Black Skirt + Long Boots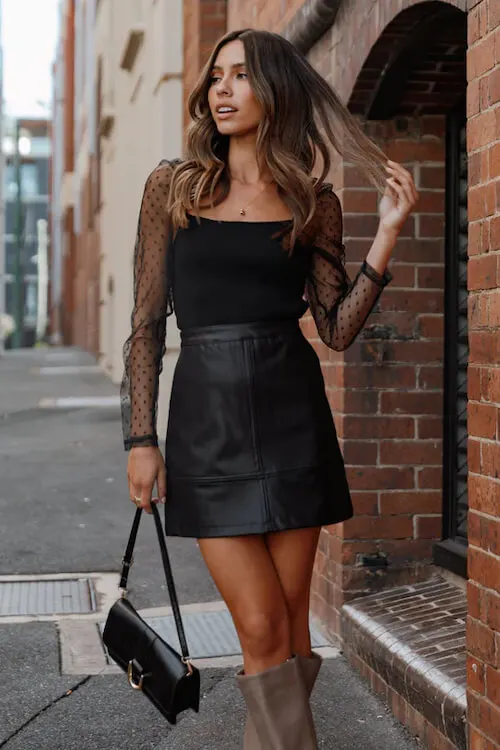 Wine Maxi Dress + Pointed Toe Heels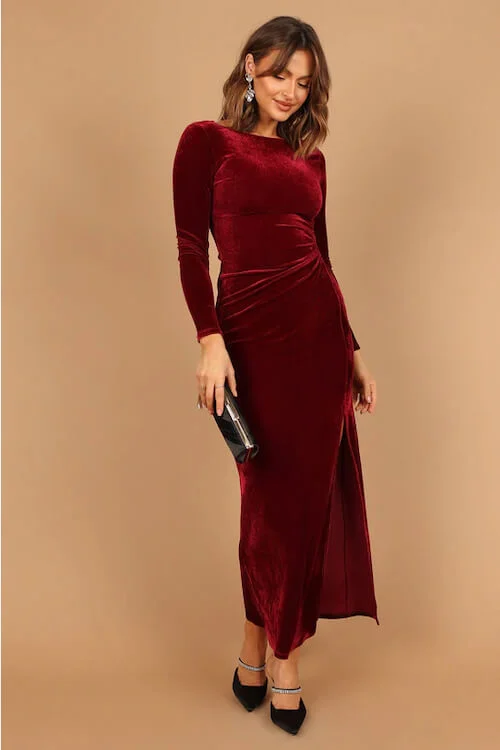 Black Maxi Dress + Black Ankle Boots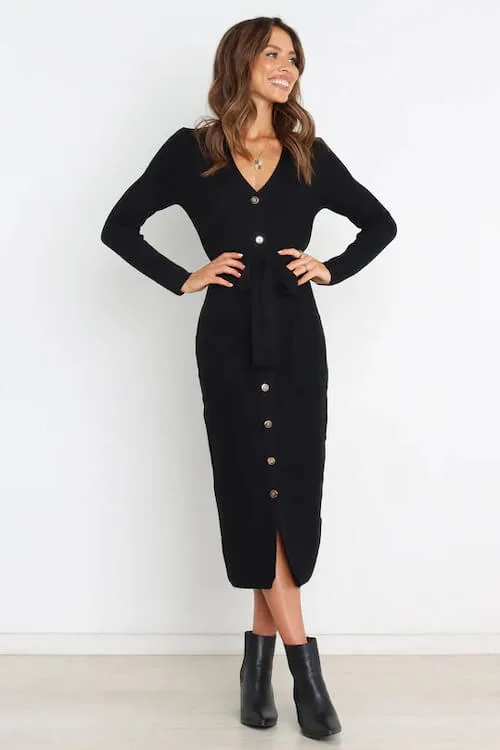 Black Off The Shoulder Dress + Tall Boots + Small Purse
Velvet Blazer Set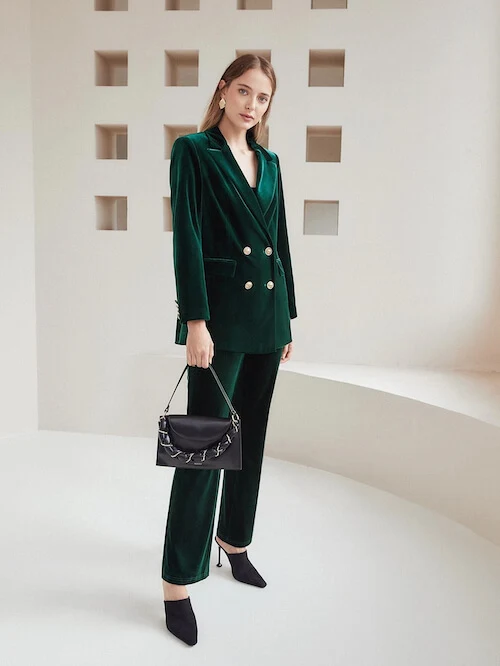 Velvet Blazer + Velvet Fancy Dress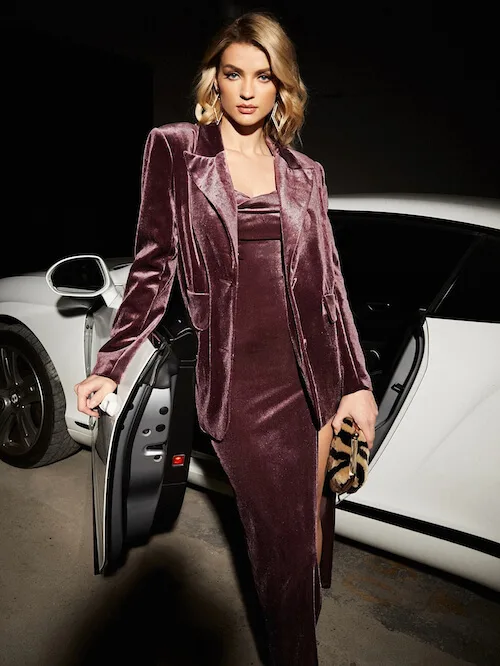 Wool-Blend Long Coats + Turtleneck Sweater + Straight Jeans
What Should A Man Wear To Broadway Show In Winter
Looking for the best outfit ideas for guys for a Broadway show in winter? Below are our favorite outfits. They are easy to follow with basic winter wardrobe pieces but super stylish.
Topcoat + Turtleneck Top + Slacks + Boots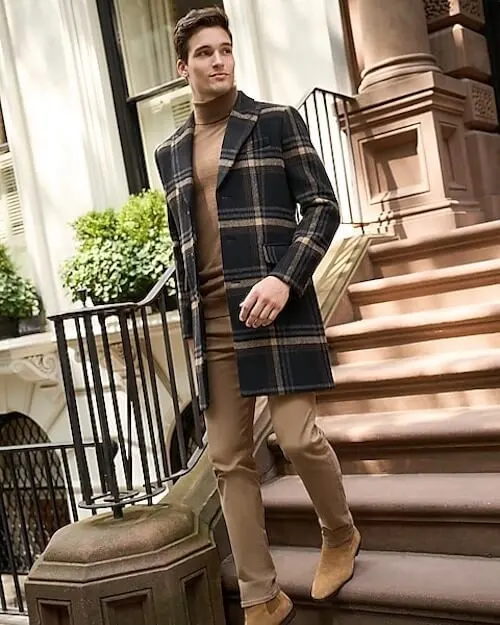 Blue & Brown Houndstooth Coat + Button-Down Shirt + Dark Wash Jeans + Brown Leather Shoes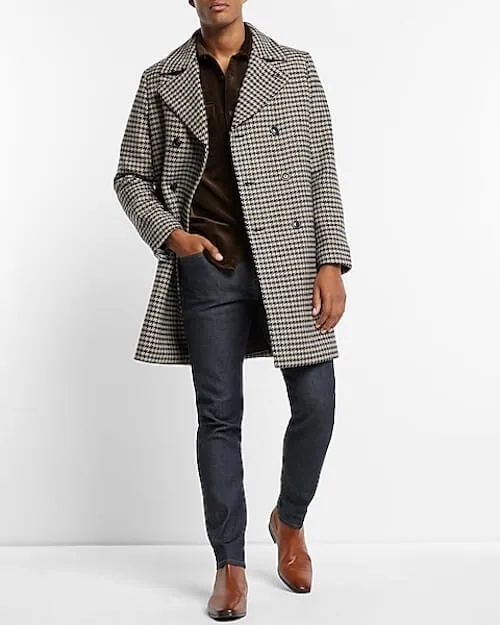 Coat + Button Down Shirt + Knit Top + Jeans + Black Shoes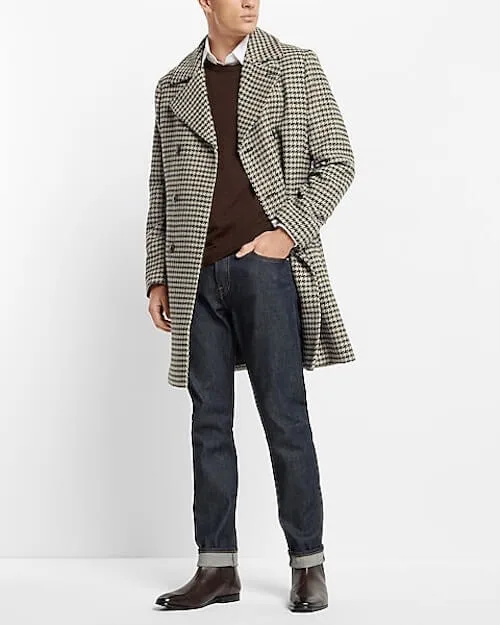 Coat + Dark Color Knit Top + Beige Pants + Brown Shoes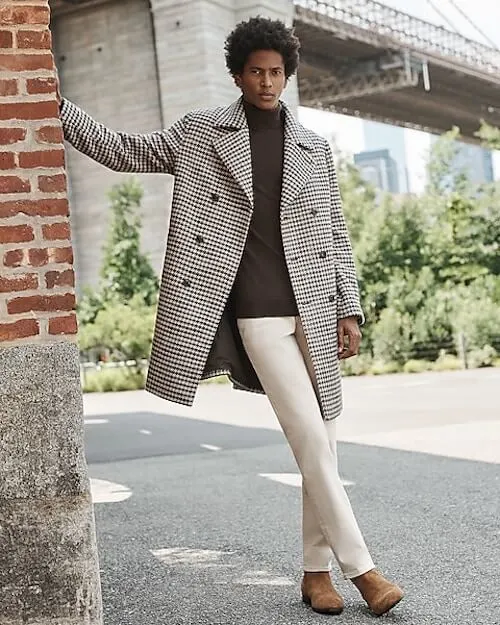 This post was all about what to wear to a Broadway show in winter.
About The Author
Tracy is an experienced personal stylist, shopping expert, and fashion & lifestyle blogger. She has been featured on Time Magazine, Bustle, Best Life, Glam, The Zoe Report, Mic, and GOBankingRates, for her insights on fashion, beauty, home decor, and lifestyle. Read More
Related Posts: