Looking for fashion brands like Acne Studios? Check this post for the best minimalist fashion and clothing brands for a stylish Stockholm chic look.
Acne Studios is one of the hottest fashion brands around, known for its quality and innovative design.
From relaxed jeans to bold statement pieces, Acne Studios has something for every modern shopper in their ever-changing collections.
But if you're looking to find similar styles, what are your options? In this article, we'll be exploring a few of the top brands that offer designer looks similar to Acne Studios.
This post may contain affiliate links, which means I'll receive a commission if you purchase through my link, at no extra cost to you. Please read the full disclosure here.
This post is all about brands like Acne Studios.
Is Acne Studio a luxury brand?
The answer to this question is yes: ACNE Studios definitely falls into the luxury category as it places a great emphasis on quality fabrics and materials, craftsmanship, and timeless design.
This can be seen through their collection of outerwear such as denim jackets and blazers, which are made using premium fabrics like wool and cashmere blend for ultimate comfort and warmth.
What style is Acne Studios?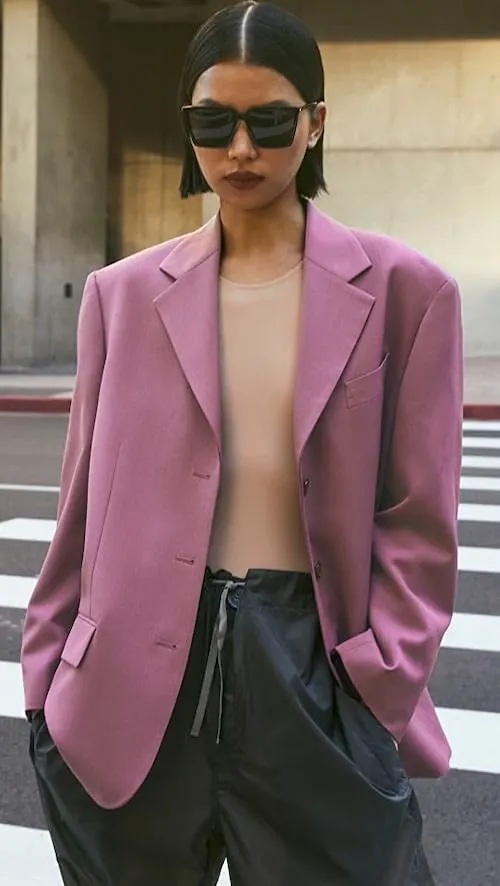 Get This Acne Studios Blazer At Shopbop
Acne Studios is well known for its eclectic mix of high-end pieces as well as trend-led items from season to season.
The brand's aesthetic can be described as Scandinavian minimalism with an urban edge.
It takes inspiration from art, photography, and architecture to create clothes that are both timeless and modern.
Acne Studios' collections feature beautiful color palettes, deconstructed details, and oversized silhouettes combined with classic tailoring – resulting in a distinctive yet versatile style that appeals to many different tastes.
Scandinavian Fashion Brands Like Acne Studios
COS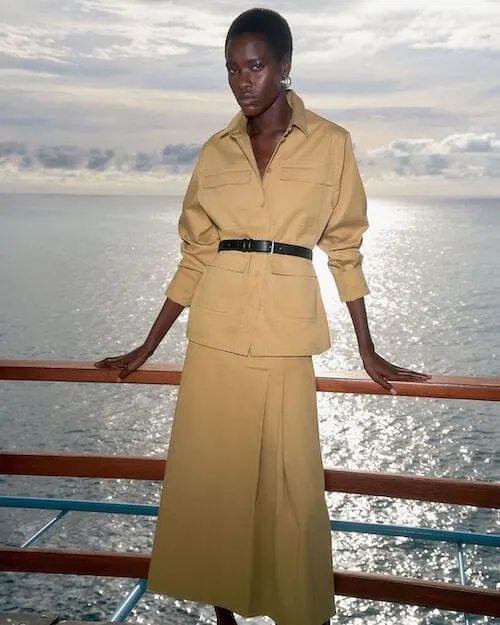 @cosstores
COS, an international fashion brand, first opened on Regent Street in London in 2007.
Since then, it has become a well-known and respected fashion house across the world.
The brand operates independently from its parent company, H&M Group.
COS has grown to become renowned for its minimalist aesthetic and timeless design that appeals to customers of all ages.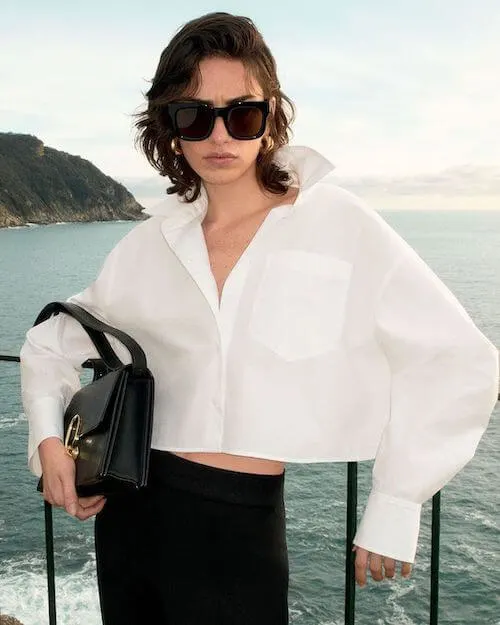 @cosstores
The collections offer classic pieces with contemporary touches making them ideal for everyday wear as well as special occasions.
They boast high quality materials combined with modern silhouettes which make their garments both practical and stylish at the same time.
With new arrivals seasonally, COS is constantly evolving and staying ahead of trends while maintaining its signature style.
Customers can expect to find something exciting each time they visit one of their stores or shop online.
Dr. Denim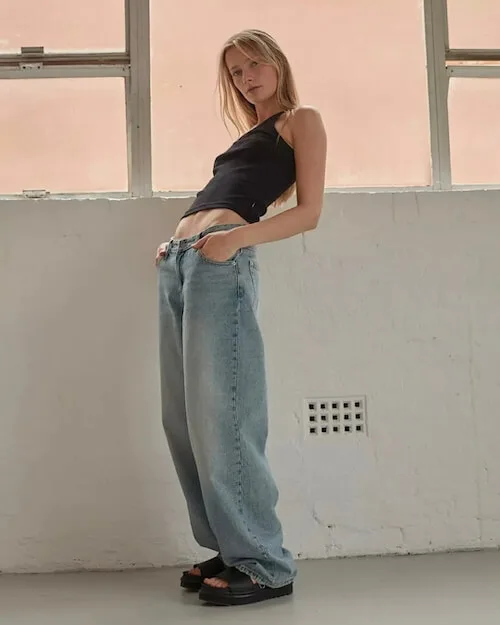 @drdenim
Dr. Denim is a fashion brand that was founded in 2004 by brothers Alexander and Johannes.
The two had a vision to create clothing that could be both stylish and comfortable, so they set out to make the perfect jeans.
Since then, Dr. Denim has become one of the most popular brands in the world with its collections featuring timeless styles, modern designs and high quality materials for both men and women.
The brand's signature piece is their classic denim jeans, but they also offer shorts, jackets, tops and accessories such as hats and bags.
All of their products are made from sustainable materials sourced from ethical suppliers around the world.
Dr. Denim pays attention to every detail when crafting each piece of clothing – from selecting fabric colors to choosing the right fit – so customers can rest assured knowing that each product purchased is guaranteed to be high quality.
Filippa K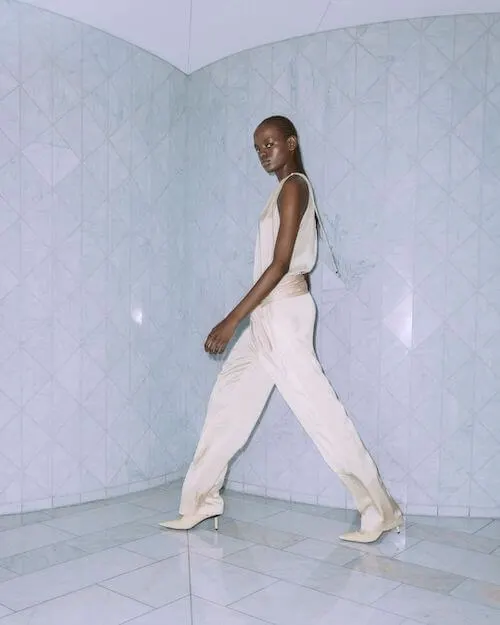 @filippa_k
Filippa K is a fashion brand that has been making waves in the industry since 1993.
Founded in Stockholm, Sweden, the brand has become renowned for its simple yet stylish designs.
The Filippa K look embodies understated elegance and timelessness, setting it apart from other labels.
Since its foundation more than two decades ago, Filippa K has been creating sophisticated clothing for both men and women.
Its collections are inspired by Scandinavian minimalism and feature classic cuts with modern details to ensure that each item looks contemporary and fashionable.
Using only premium fabrics such as wool, silk, cashmere and cotton twill, Filippa K pieces are designed to last for years to come.
Our Legacy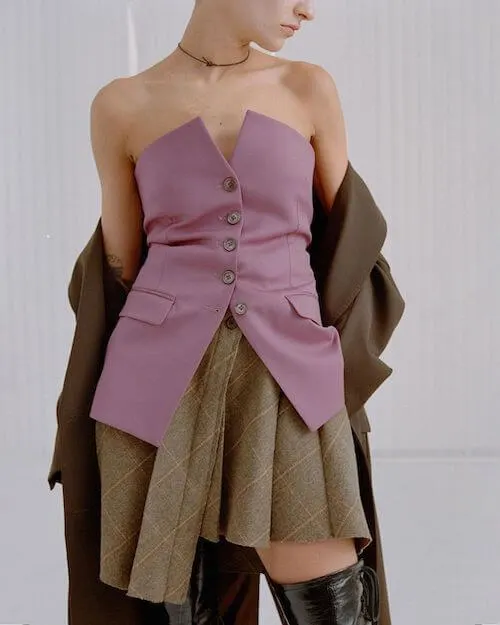 @ourlegacy
Our Legacy is a fashion brand founded in Stockholm, Sweden in 2005.
The company sets itself apart with its contemporary yet classic designs inspired by Swedish heritage and culture.
Our Legacy strives to create timeless pieces for modern men and women who want to express their individuality through fashion.
@ourlegacy
The brand's commitment to quality also differentiates it from other luxury-level labels.
This is seen in the materials used as well as the craftsmanship of each piece – all of which are made with a focus on sustainable production methods.
The result is apparel that looks great and will last you a lifetime.
From jackets, shirts and trousers to accessories such as bags and belts, Our Legacy has something for everyone who values quality over quantity when it comes to their wardrobe choices.
Totême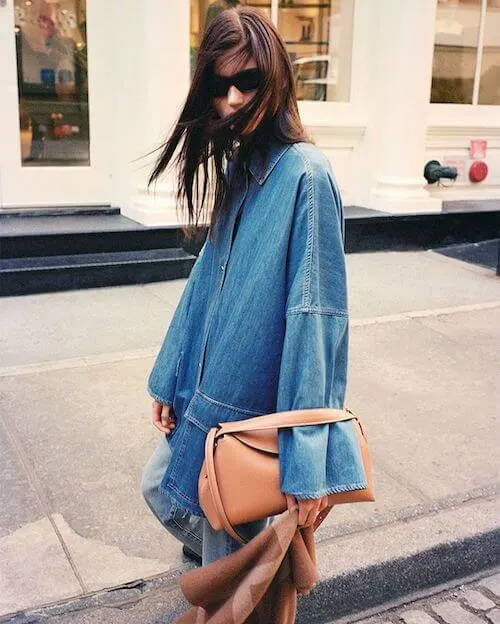 @toteme
Totême is a fashion brand founded by Elin Kling and Karl Lindman in 2014.
The brand is reflective of both the founders' personal style, which is characterized by minimalistic sophistication and timeless elegance.
Since its launch, Totême has become known for its modern yet classic design selection with an emphasis on quality craftsmanship.
@toteme
The collections are comprised of well-tailored everyday garments that can easily be dressed up or down to fit any occasion.
Despite their timeless look, each Totême garment also emphasizes contemporary details such as thoughtful trims and unexpected finishes.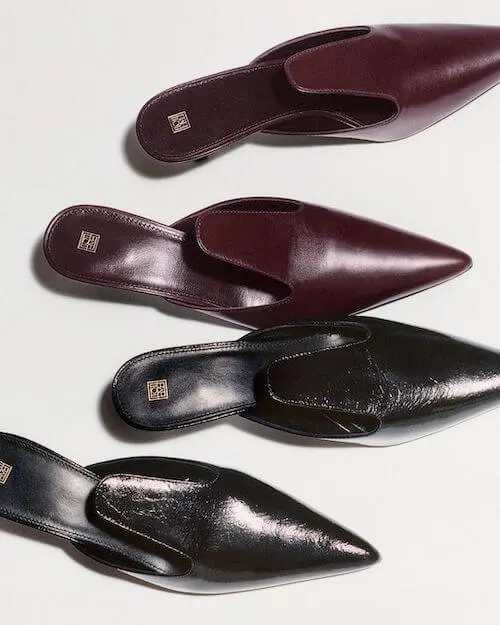 @toteme
With their commitment to quality materials, attention to detail and stylish silhouettes, it's no wonder why Totême has developed a loyal following over the years.
By Malene Birger
@bymalenebirger
By Malene Birger is a high-end fashion brand founded in 2003 by the renowned Danish fashion designer of the same name.
The eponymous label offers luxurious ready-to-wear collections and accessories for discerning fashionistas around the world.
@bymalenebirger
From body conscious dresses to statement jackets, each By Malene Birger piece boasts an understated elegance that's sure to make you stand out from the crowd.
With meticulous attention to detail, quality fabrics, and contemporary designs, this iconic label has earned an enviable reputation as one of Europe's leading luxury brands.
@bymalenebirger
If you're looking for something special but timelessly chic, then look no further than By Malene Birger.
BITE Studios
@bitestudios
BITE Studios is a fashion brand founded in 2016 with an acronym meaning 'By Independent Thinkers for Environmental progress'.
Their mission is to create sustainable and ethical clothing that can be enjoyed season after season.
They have set themselves apart from other sustainable fashion brands by using organic materials, reducing their carbon footprint, and creating timeless pieces that are never out of style.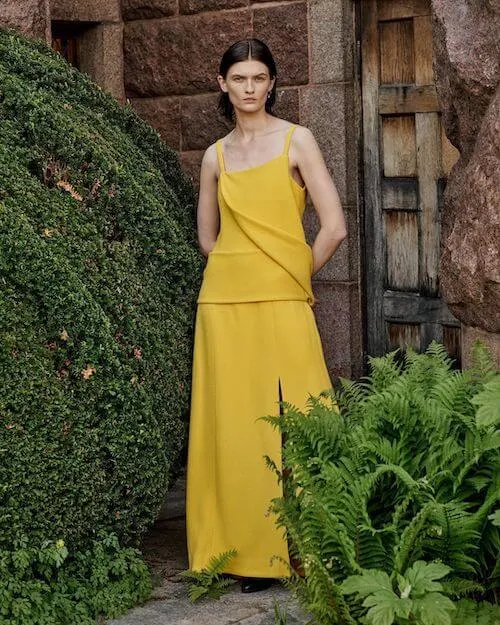 @bitestudios
The founders of BITE Studios understand the need to shop sustainably but recognize that consumers also want stylish clothes they can wear year-round.
Therefore, the company uses natural fibers such as organic cotton, hemp, and Tencel, which all have lower environmental impacts than synthetic fabrics.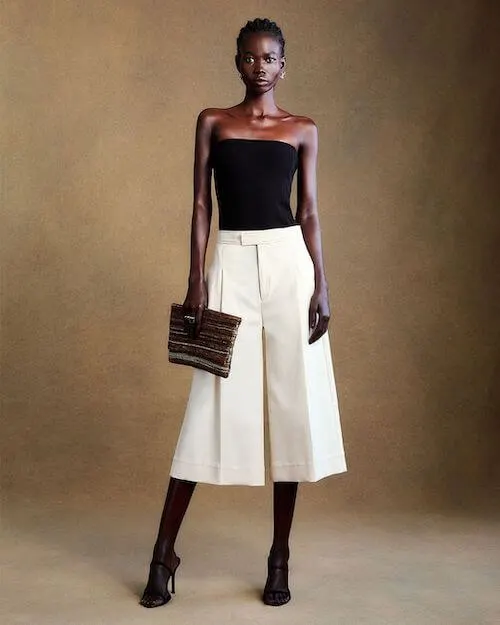 @bitestudios
By designing classic styles with modern updates, the brand hopes to make sustainability fashionable without sacrificing style or quality.
House of Dagmar
@houseofdagmar
The House of Dagmar is a Swedish fashion brand that has become renowned for its fresh and modern take on classic Scandinavian design.
Founded in 2005 by three sisters, Karin Söderlind, Kristina Tjäder, and Sofia Wallenstam, the brand quickly developed to become a globally popular brand in the fashion industry with its unique approach to contemporary style.
The trio's mission was to create designs that embraced femininity without being overly feminine or clichéd, creating a look that was bold yet understated.
@houseofdagmar
Their collections draw on natural materials like wool and silk alongside man-made fabrics such as polyester, resulting in clothing pieces that are comfortable yet elegant.
The brand has been praised for its trendsetting designs which have included everything from bold statement pieces to timeless wardrobe staples.
More Minimalist Clothing Brands Like Acne Studios
The Row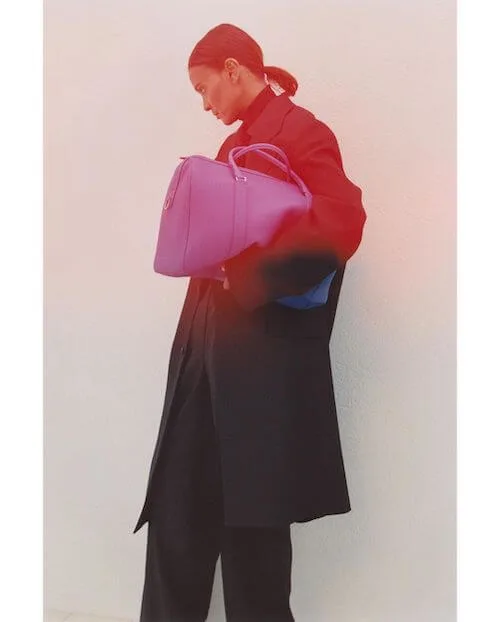 @therow
The Row is an American luxury fashion brand that was established in 2006 by Ashley Olsen and Mary-Kate Olsen.
The company produces high-end pieces for both women and men, including apparel, handbags, jewelry, eyewear, and footwear.
The Olsens named the company after London's prestigious Savile Row; their mission was to create timeless designs with exceptional quality materials.
@therow
Since its establishment in 2006, The Row has been a huge success in the luxury fashion industry.
It has become an iconic label due to its classic silhouettes and modern yet minimalist aesthetic.
As well as producing clothing collections, they have also developed a number of accessories lines including sunglasses, shoes, jewelry and bags that are all designed with sophistication in mind.
Jil Sander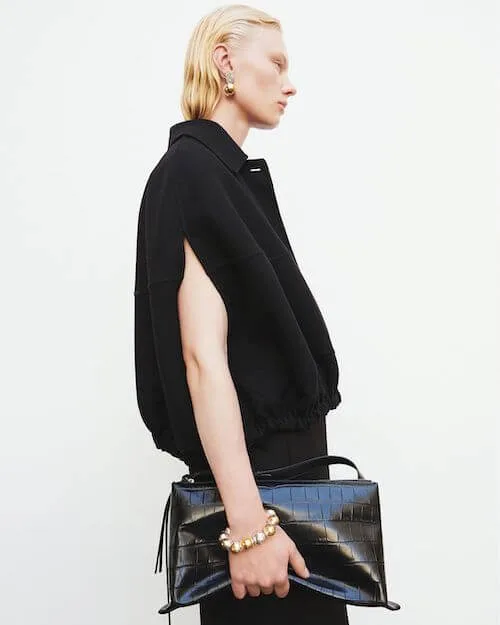 @jilsander
Jil Sander was founded in 1968 by German designer Heidemarie Jiline-Sander in Hamburg, Germany.
The company has since become a world-renowned luxury fashion house that is celebrated for its modern and minimalist designs.
Their timeless aesthetic can be seen across clothing, accessories, fragrances, and home collections alike.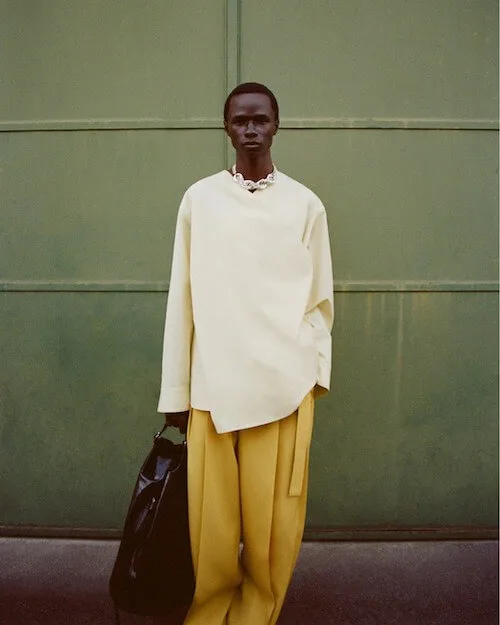 @jilsander
Their design philosophy focuses on the beauty of structure and simplicity with collections that are defined by their clean lines and subtle detailing.
They use high quality materials to create pieces that are designed to last season after season as well as offering an expansive range of colors for each collection.
The brand also prides itself on its ethical production methods, ensuring all garments are ethically sourced from start to finish.
Max Mara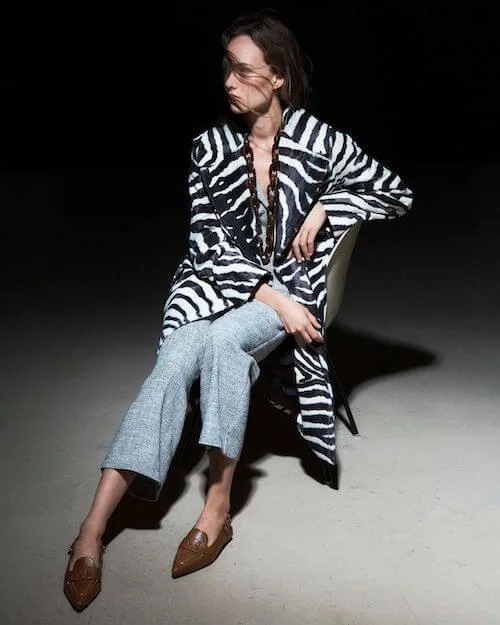 @maxmara
Max Mara is one of the most iconic fashion brands in the world. It all started back in 1951, when Achille Maramotti opened a small workshop in Reggio Emilia, Italy.
His vision was to create high-end ready-to-wear clothing that respected traditional Italian tailoring techniques but also embraced modern fashion trends.
Maramotti's designs soon caught on, and today Max Mara is synonymous with quality and elegance all over the world.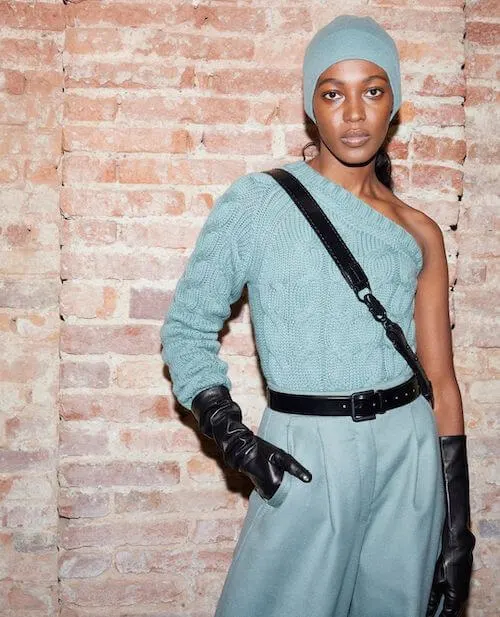 @maxmara
The company has preserved its core values even as it has grown into an international fashion house with more than 2,000 stores and boutiques located across 90 countries worldwide.
Max Mara continues to have an Italian flair at its heart: it is passionate about celebrating Italian culture and craftsmanship through its collections.
The Frankie Shop
@thefrankieshop
The Frankie Shop is one that has truly made a name for itself in the fashion world.
Founded in 2014 by Française-turned-New-Yorker Gaëlle Drevet, The Frankie Shop has quickly become a favorite among celebrities and fashionistas alike.
Known for its modern yet minimalist designs, The Frankie Shop creates clothing and accessories that are timeless and stylish.
@thefrankieshop
From dresses to jumpsuits, tops to bottoms, and outerwear to accessories – every item from The Frankie Shop is designed with precision and attention to detail.
Made using high quality materials, their pieces are comfortable and stylish without being over the top or overly complicated.
It's no surprise then why so many have fallen head over heels for this luxury brand; it offers something different yet wearable for those who want to stand out from the crowd without compromising on style or quality.
Low Classic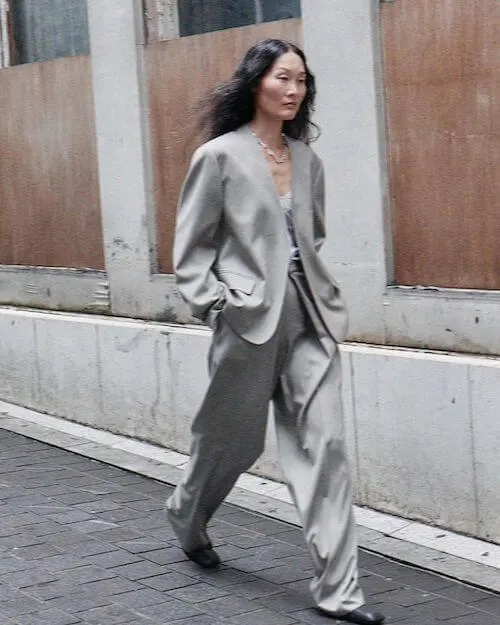 @lowclassic_seoul
Low Classic is a South Korean fashion label that has been at the forefront of luxury fashion since its founding in 2009.
Founded by designer Myongsin Lee, Low Classic has become an iconic brand for modern women around the world.
With a focus on timeless designs and comfortable silhouettes, Low Classic offers pieces that are perfect for everyday wear yet still maintain an air of sophistication.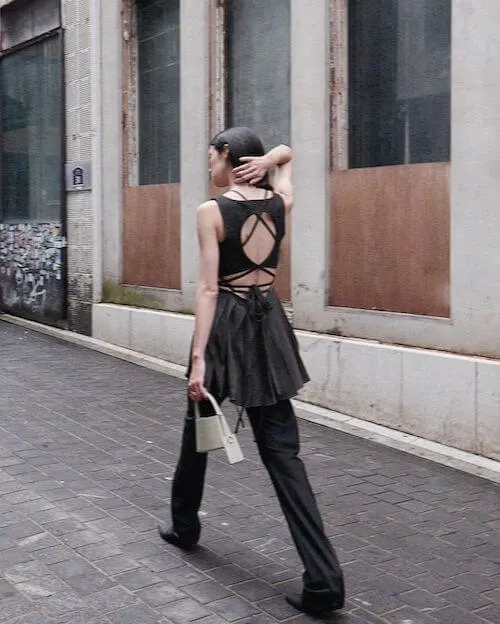 @lowclassic_seoul
From simple separates to statement pieces, Low Classic's collections are designed to be easily mixed and matched for versatile looks season after season.
The brand creates clothing with a focus on fabric development and experimentation with traditional techniques like weaving and dyeing while keeping an eye on contemporary trends and innovative styles.
Esse Studios
@esse.studios
Esse Studios is an innovative fashion brand founded in 2019 by Charlotte Hicks.
She wanted to create a fashion label that represented the fearless, independent, and self-assured woman of today.
Her designs are modern yet timeless and have been loved by many around the world.
@esse.studios
The brand focuses on creating garments with quality fabrics, intricate detailing and distinctive designs that reflect current trends while also staying true to classic silhouettes.
The brand has been successful since its launch due to its attention to detail and creative approach toward design.
Every garment is crafted with exceptional care and precision ensuring customers feel confident in every piece they purchase from the Esse Studios collection.
LVIR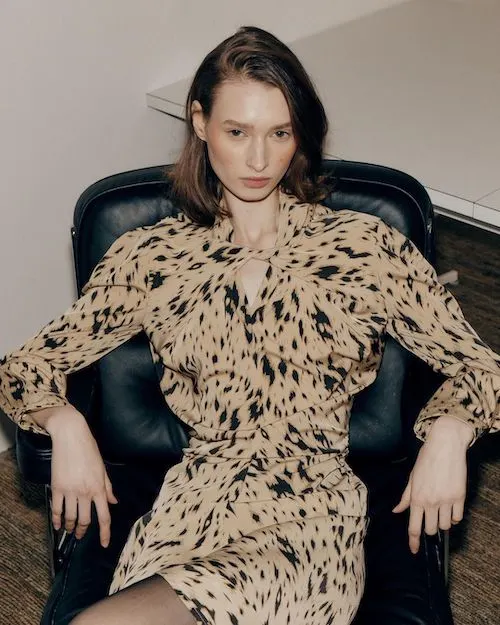 @lvir_official
LVIR is a high-end luxury clothing line founded in 2017 by Ji Young and Won Seob Lee. Since then, the label has become one of the most sought-after names in the fashion industry.
The goal of this South Korean duo was to create unique and stylish pieces for those seeking something more than just trendy fast-fashion looks.
@lvir_official
LVIR specializes in one-of-a-kind garments featuring intricate designs and luxurious fabrications such as wool, cashmere, silk, and leather.
Each piece is meticulously crafted down to even the smallest details.
From sharp tailoring to relaxed silhouettes, their collections offer timeless classics that can be worn season after season with modern updates every year.
Loulou Studio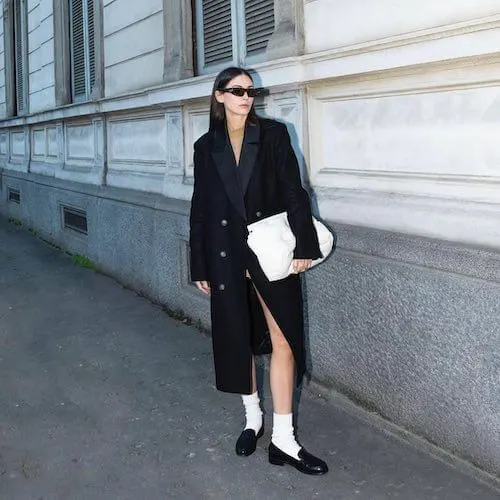 @louloustudio_paris
Loulou Studio is a fashion and lifestyle brand founded by fashion consultant turned digital influencer Chloé Harrouche in Paris, in 2019.
Harrouche is known for her avant-garde style, combined with her knowledge of fashion trends has enabled her to create a unique brand that stands apart from the rest.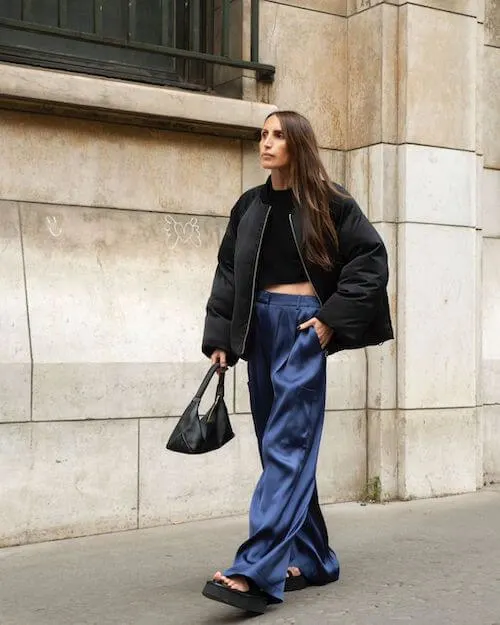 @louloustudio_paris
The Loulou Studio collection includes clothing items such as jackets, dresses, skirts, and jumpsuits; as well as accessories like bags and hats.
All pieces are made with luxurious fabrics such as silk velvet, satin, and wool to ensure a high-quality fit and finish.
Nothing Written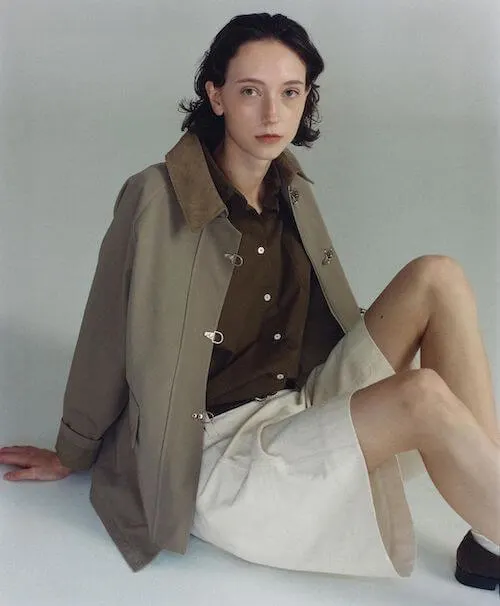 @nothingwritten.kr
A Seoul-based fashion label that was founded in 2017 by Young-Ju Lee has been making waves in the industry with its unique take on fashion.
Nothing Written is a brand that focuses on bringing quality clothing and accessories to the market at an affordable price point.
From hoodies and tees to outerwear, bags, and shoes, this label offers chic yet casual pieces for everyday wear.
@nothingwritten.kr
Founded with a mission of creating timeless pieces without compromising on quality or style, Nothing Written offers shoppers unique items that can easily be incorporated into any wardrobe.
With sustainable materials used wherever possible, the brand believes in creating clothes that are stylish but also socially conscious.
Not only do their styles reflect contemporary trends but they also focus on promoting self-expression through their garments.
Harris Tapper
@harris_tapper
Founded in 2017 by fashion veterans, and friends, Sarah Harris and Lauren Tapper, Harris Tapper is a contemporary fashion label that has already made waves in the industry.
The two New York-based creatives bring their varied strengths to the table to create high-end ready-to-wear collections that are both stylish and timeless.
Drawing inspiration from all around the world, the duo's designs have a distinct blend of modern elements with classic silhouettes for an effortless style that appeals to everyone.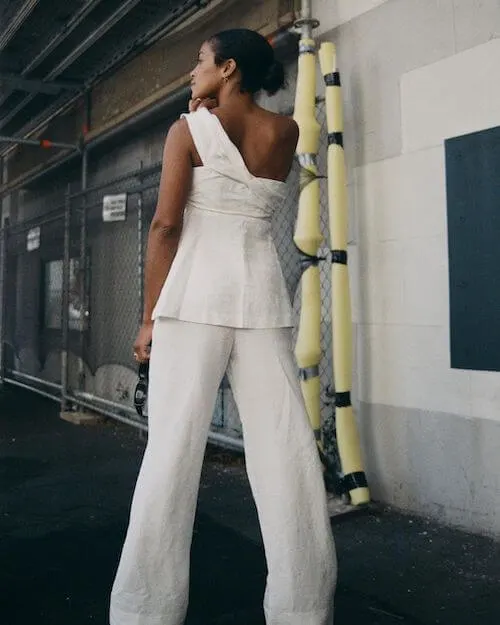 @harris_tapper
With attention to detail at its core, each piece is designed with impeccable craftsmanship down to the very last stitch.
Since its inception, Harris Tapper has quickly become one of the go-to labels for stylish women who want quality garments they can rely on season after season.
The Curated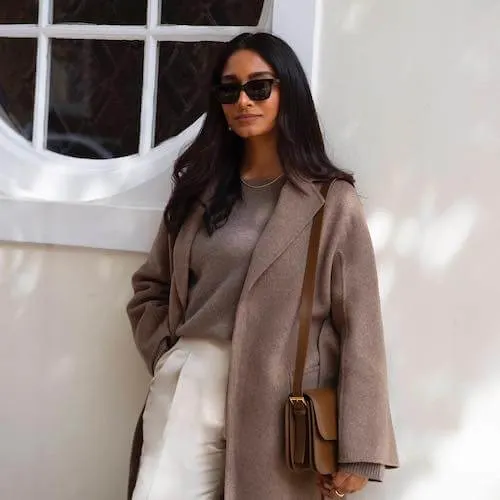 @shopthecurated
The Curated is a revolutionary e-commerce platform that has been shaking up the online shopping industry since 2017.
Founded by Vivas, Peter Ombres, Alex Vauthey, and Annabel Liu, The Curated combines the convenience of online shopping with a personal touch – all without sacrificing quality or price.
By curating products from small businesses around the world and delivering them right to your doorstep, The Curated makes buying locally easier than ever before.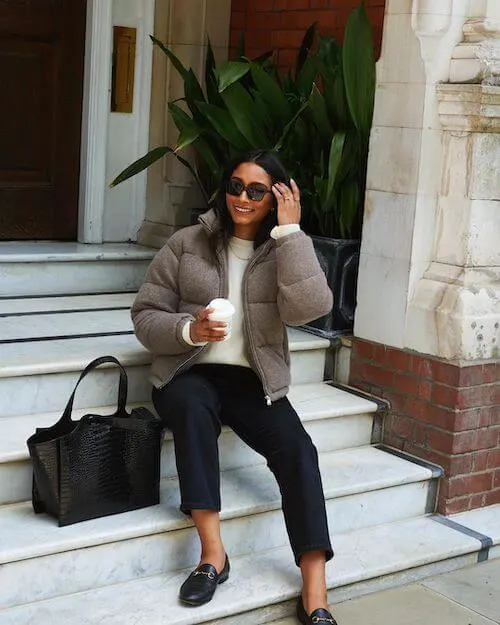 @shopthecurated
Through their commitment to sustainable shopping practices and ethical production methods, The Curated is transforming the way people shop online.
Customers can rely on their carefully sourced collection of unique items from across the globe to get inspired and find something special for themselves or someone else – guaranteed hassle free!
Theory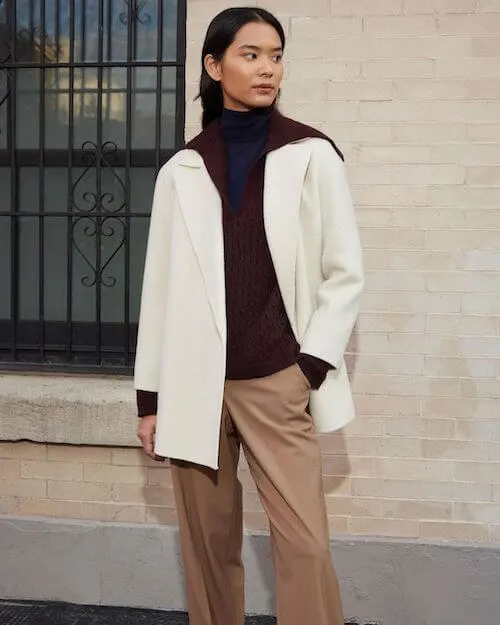 @theory__
Since its founding in 1997, the Theory brand has emerged as a leading global lifestyle label.
Combining modern elegance with urban sophistication, Theory creates iconic wardrobe staples for men and women.
As a fashion leader, Theory is devoted to perfection and innovation in every design they create.
They have developed a style that is refined yet understated – perfect for the modern-day professional who desires timeless looks that will last season after season.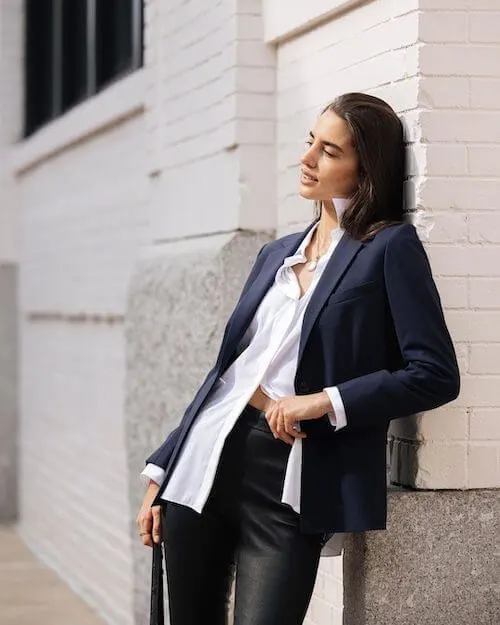 @theory__
Theory clothing offers supremely crafted tailoring and signature details in their designs.
Their collections are filled with colorful prints, sleek silhouettes, and contemporary fabrications that allow you to effortlessly curate your own unique look each day.
From classic blazers to sexy jumpsuits and everything in between – Theory allows you to express your personal style without sacrificing quality or comfort.
This post was all about brands like Acne Studios.
About The Author
Tracy is an experienced personal stylist, shopping expert, and fashion & lifestyle blogger. She has been featured on Time Magazine, Bustle, Best Life, Glam, The Zoe Report, Mic, and GOBankingRates, for her insights on fashion, beauty, home decor, and lifestyle. Read More
Related Posts: