Want to know what are the best Korean sunglasses brands? Check this post for the most stylish Korean sunglasses brands that idols love the most!
Korean fashion is becoming increasingly popular around the world, and K-Pop Idols are often seen as trendsetters.
Many fans look to their favorite K-Pop stars for style inspiration and follow their lead when it comes to the latest fashion trends.
One piece of must-have accessory for any fan looking to copy their idols' style is a pair of stylish Korean sunglasses.
So which brands are most popular among K-Pop idols?
In this article, I am exploring the most popular Korean sunglasses brands, and I am also providing tips on where you can buy these brands from the U.S.A.
This post may contain affiliate links, which means I'll receive a commission if you purchase through my link, at no extra cost to you. Please read the full disclosure here.
This post is all about Korean sunglasses brands.
Most Popular Korean Sunglasses Brands
1. Gentle Monster Glasses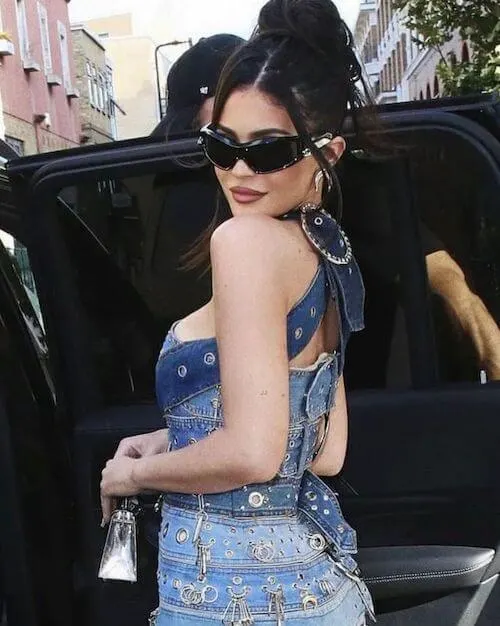 @gentlemonster
Gentle Monster is an innovative fashion label and is one of the world's best sunglasses brands, providing modern sunglasses for the daring and bold.
The brand prides itself on its product design and creative approach to eyewear fashion.
Founded in 2011 in Seoul, South Korea, this famous Korean brand has revolutionized the industry with its unique collections.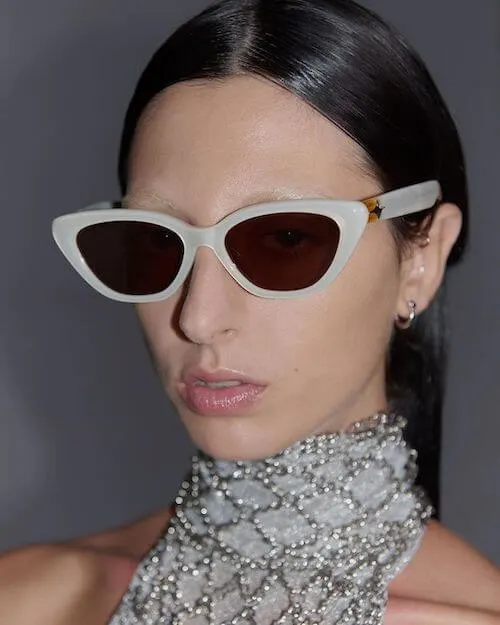 @gentlemonster
Since its inception, Gentle Monster has been praised for its progressive designs that go beyond traditional eyewear styles.
Each season brings a new selection of frames that range from avant-garde silhouettes to classic shapes reworked with an unexpected twist.
With attention to details such as color blocking, gradient lenses, and oversized shapes – there's something for everyone within their collections.
Gentle Monsters' sunglasses offer more than just stylish frames; they are designed with comfort in mind too!
Where To Buy Gentle Monster sunglasses from the U.S.A:
2. FAKEME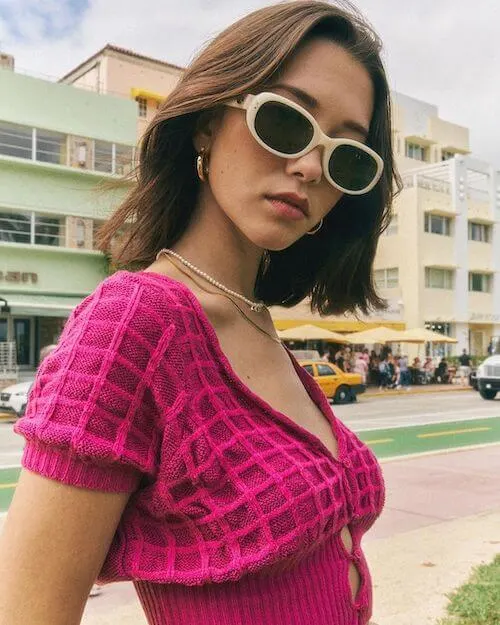 @fakeme_official
FakeMe sunglasses are the ultimate accessory for any sun-filled day.
Whether you're hitting the beach or just having a stroll through the park, these stylish shades will make all your friends jealous.
Popular among Korean celebrities, FakeMe is dedicated to providing high-quality luxury eyewear at an affordable price.
Their extensive range of designs and colors ensures that everyone can find something to suit their individual style.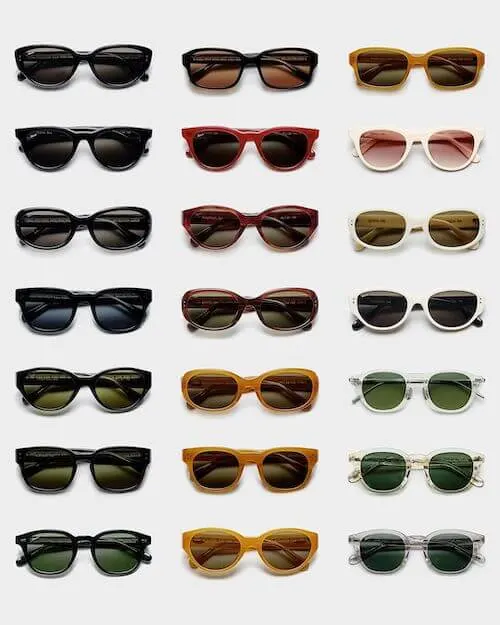 @fakeme_official
The lenses of FakeMe sunglasses are polarized and offer superior protection from UV rays – perfect for keeping your eyes safe from potentially harmful sunlight.
The frames are made from lightweight materials that offer maximum comfort without compromising on style.
For added convenience, they come with a free hard shell case so you can store them safely when not in use.
No matter what occasion you're looking to accessorize for, FakeMe has sunglasses that will have heads turning wherever you go.
Where To Buy FakeMe sunglasses from the U.S.A:
3. Manomos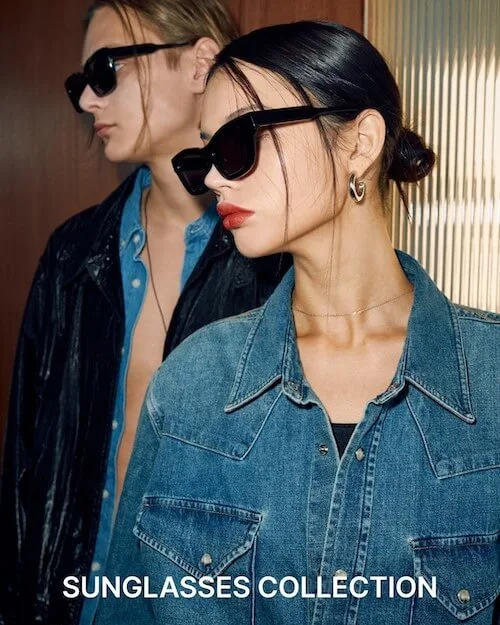 @manomos_official
Manomos sunglasses offer a unique look featuring bold shapes and bright colors that make a statement.
Stylish yet affordable, these glasses have been spotted on numerous K-Pop idols including BTS.
With its combination of modern style and quality craftsmanship, it's no wonder why Manomos has become one of the most sought-after brands for eyewear among K-Pop idols.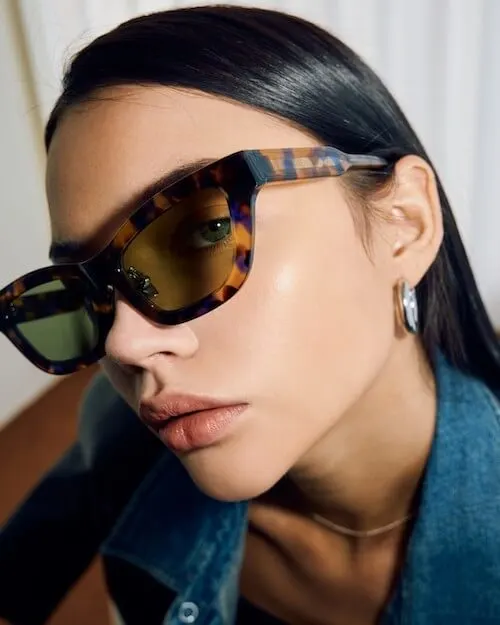 @manomos_official
These chic sunglasses also feature high-quality materials such as stainless steel or acetate plastic which make them durable and comfortable to wear.
Their signature polarized lenses provide excellent protection from UV rays while giving wearers a clear view of their surroundings.
Where To Buy Manomos sunglasses from the U.S.A:
4. Stephane Christian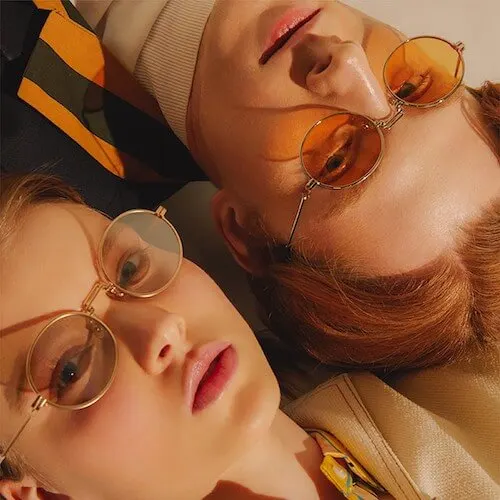 @stephane_christian_
Stephane Christian sunglasses are the must-have accessory of the summer season.
Crafted with expert precision, these luxury designer sunglasses are perfect for any occasion.
The classic silhouette is modernized with a unique, textured finish and comes in an array of colors to suit every outfit.
The eye-catching design ensures you'll stand out from the crowd while offering superior protection from the sun's rays thanks to their special lenses which block 100% of harmful ultraviolet rays.
Whether you're at home or abroad, this Korean brand's sunglasses will have you looking stylish and feeling confident all summer long.
Not only are Stephane Christian sunglasses stylish but affordable too, so everyone can enjoy this luxe accessory without breaking the bank.
Get set for your own summer adventure by adding a pair of Stephane Christian sunglasses to your wardrobe today!
Where To Buy Stephane Christian sunglasses from the U.S.A:
5. Muzik Eyewear
@muzikeyewear
Muzik Eyewear is a popular eyewear brand in Korea.
The brand's sunglasses have been worn by a number of Korean stars including IU, Girls' Generation's Tae Yeon, and actor Nam Goong-min.
Muzik Eyewear sunglasses are the perfect accessory for any wardrobe.
Featuring stylish and modern designs, these sunglasses offer a unique look that is sure to turn heads wherever you go.
With a lightweight construction and clear lenses, Muzik Eyewear sunglasses provide superior protection from the sun's harsh rays while still looking fashionable.
The frames come in a variety of styles, ranging from classic aviators to trendy rectangular shapes.
Each pair provides optimal comfort with adjustable nose pads and flexible arms that fit perfectly on your face.
And with UV400 protection, you're guaranteed ultimate eye protection against harmful UV rays while you rock these stylish shades.
Whether you're lounging poolside or walking around town, Muzik Eyewear's sleek designs will make sure you look great wherever life takes you!
Where To Buy Muzik sunglasses from the U.S.A:
6. Truth Eyewear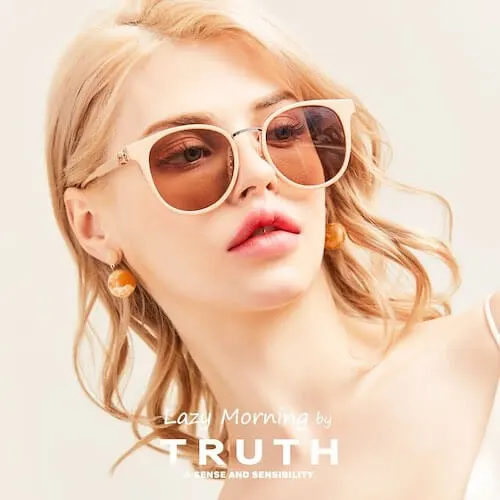 @truth_eyewear
Truth Eyewear is a fashion-forward and socially conscious sunglasses brand.
Offering classic designs with a modern twist, the range of styles provides the perfect accessory to any outfit.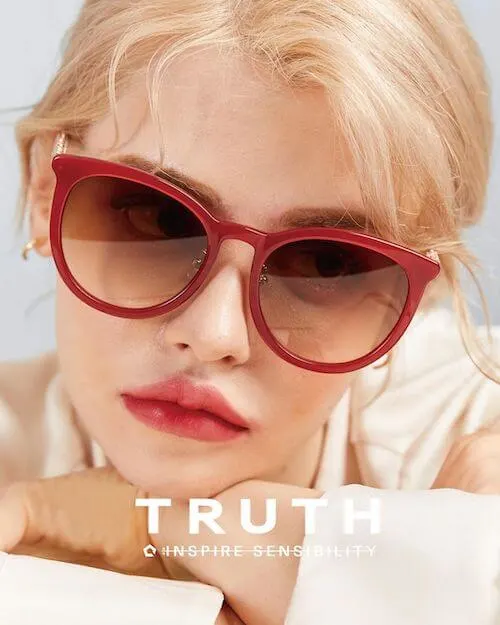 @truth_eyewear
Their famous Lazy Morning collection is dedicated to creating stylish eyewear and encouraging people to take time to relax and enjoy their day by indulging in a leisurely morning routine – no matter how busy life may get.
Where To Buy Truth sunglasses from the U.S.A:
7. Carin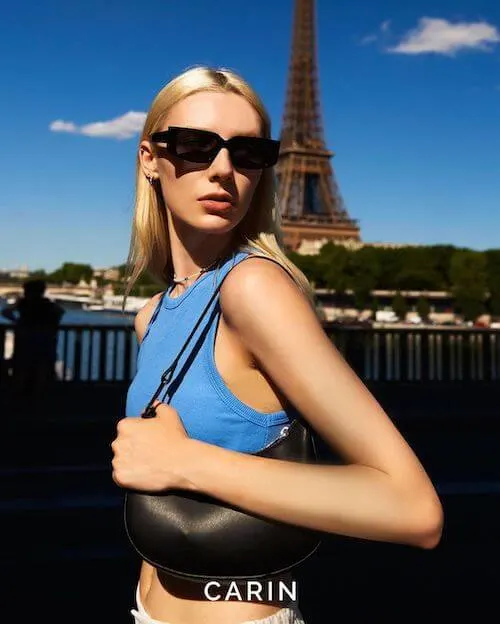 @caringlasses_official
Carin sunglasses are the perfect summer accessory for anyone who wants to look stylish and protect their eyes from the sun's harmful UV rays.
These sunglasses come in a variety of styles and colors, making it easy to find the perfect pair that matches your personal style.
Carin sunglasses are designed with quality materials like polarized lenses and UV400 protection, meaning you can be sure that your eyes will stay safe when wearing them outdoors.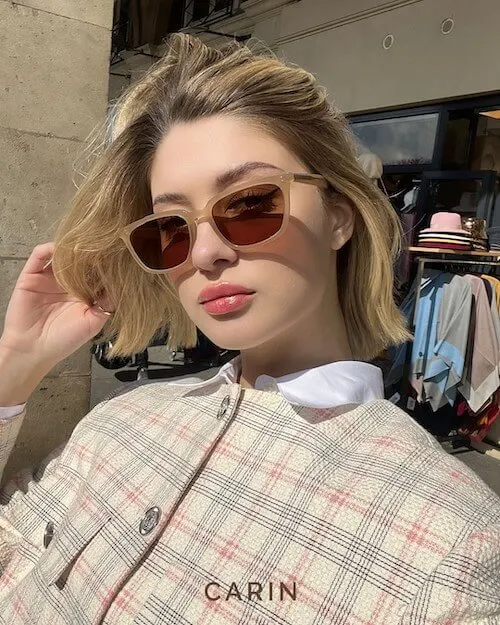 @caringlasses_official
With an array of classic shapes like aviator, wayfarer, and round frames available at reasonable prices, these sunglasses are sure to have something for everyone!
Where To Buy Carin sunglasses from the U.S.A:
8. Projekt Produkt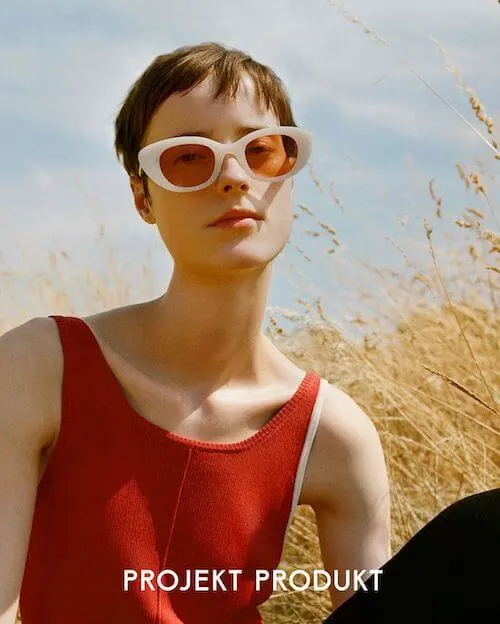 @projektprodukt
Introducing Projekt Produkt sunglasses: the ultimate fashion accessory for any season.
These designer sunglasses come in a variety of styles and colors, allowing you to express your individual style with ease.
Whether you're looking for something classic or modern, Projekt Produkt has the perfect pair of shades for you.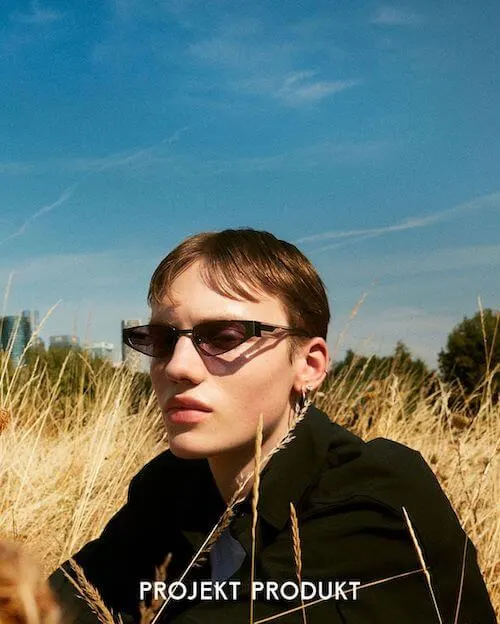 @projektprodukt
High quality and superior craftsmanship are at the heart of every Projekt Produkt design.
Each pair of shades is made from lightweight materials with lenses that provide 100% UV protection and optimal clarity.
They also feature durable frames and comfortable nose pieces, making them both stylish and practical.
So what are you waiting for? Get your hands on a pair of Projekt Produkt sunglasses today!
Where To Buy Projekt Produkt sunglasses from the U.S.A:
9. BLANC & ECLARE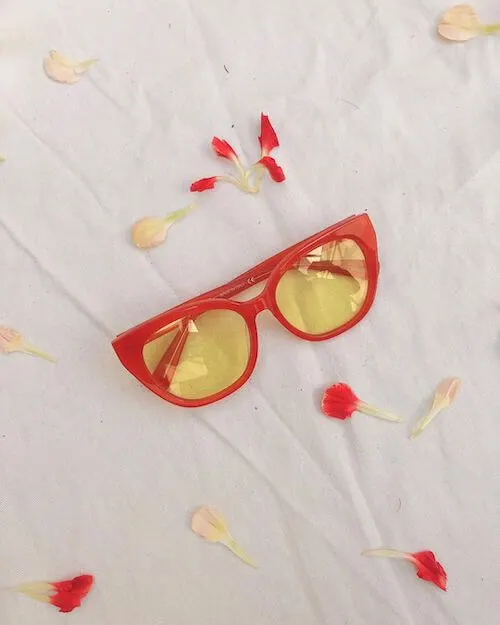 @blancandeclare_official
BLANC & ECLARE sunglasses have become a must-have for any fashionista.
Founded by former K-pop idol Jessica, this stylish and girly fashion brand is quickly becoming a top choice for stylish and fashionable eyewear.
The brand has cultivated an iconic look that caters to individuals who want to make a statement with their looks.
BLANC & ECLARE sunglasses are crafted with the highest quality materials and attention to detail which ensures they stand out from the crowd.
Their wide range of frames comes in different colors, shapes, and sizes, making it easy to find something that fits your unique sense of style.
No matter your fashion preference, BLANC & ECLARE has something perfect for you.
Whether you're looking for classic aviators or modern hexagonal frames, these sunglasses will be sure to turn heads wherever you go.
Where To Buy BLANC & ECLARE sunglasses from the U.S.A:
10. VEDI VERO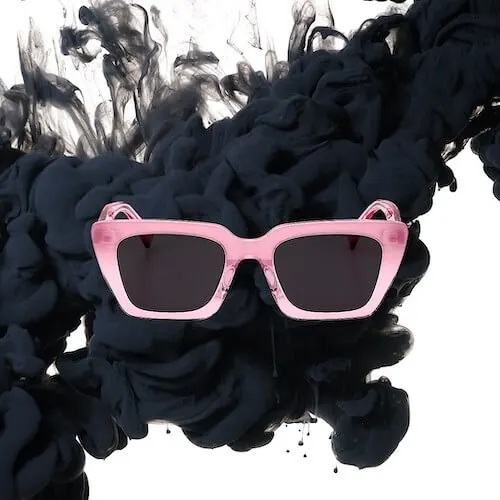 @vedivero
For those who demand the very best stylish eyewear, VEDI VERO sunglasses are made with the quality and artistry that one expects from an Italian designer.
Each frame is handcrafted using traditional Italian techniques and materials, creating a unique look that stands out from the crowd.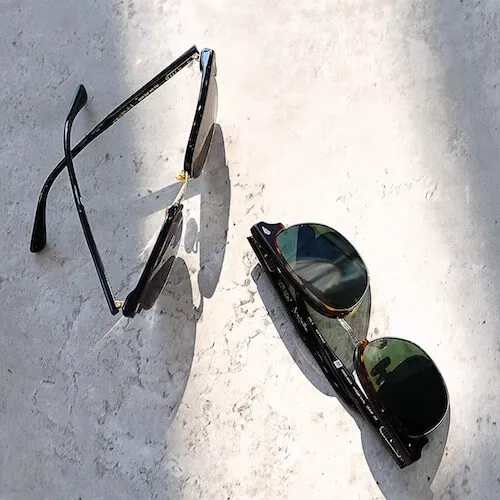 @vedivero
The brand's signature styles feature bold colors and geometric shapes that make a statement that won't be ignored.
VEDI VERO sunglasses are designed to be both functional and fashionable, offering superior protection from UV rays as well as exceptional comfort for all-day wear.
The frames also come in a range of sizes to accommodate different face shapes, so everyone can find the perfect pair of sunglasses.
Where To Buy VEDI VERO sunglasses from the U.S.A:
11. LASH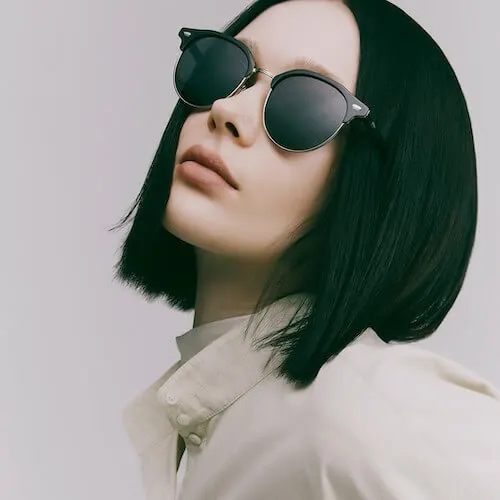 @lasheyewear_official
LASH sunglasses are the latest fashion trend to hit the streets.
The acronym stands for love, angry, sad, and happy – emotions that we all experience throughout our lives.
These stylish shades feature four distinctively designed frames, each one inspired by a different emotion.
Whether you're feeling sassy or sentimental, LASH sunglasses have got you covered!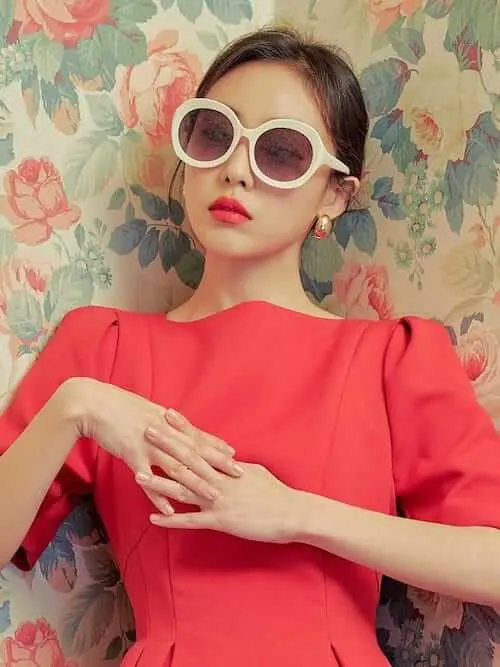 Get These Sunglasses at W Concept
The lenses on these unique sunnies are polarized, providing 100% UVA/UVB protection from the sun's harmful rays.
Each frame is made from high-quality materials and fits comfortably all day long.
In addition to their great design and superior function, LASH sunglasses come in a variety of styles and hues so that you can express yourself through your fashion choices.
Pick up a pair of LASH sunnies today and show off your emotional flair!
Where To Buy LASH sunglasses from the U.S.A:
12. LAPIZ SENSIBLE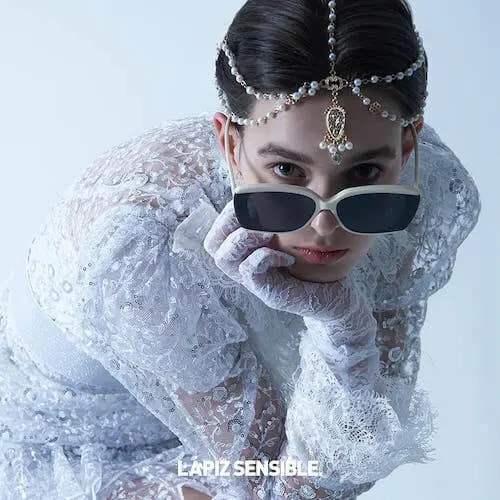 @lapizsensible
LAPIZ SENSIBLE sunglasses are making waves in South Korea, with many of the country's biggest stars sporting stylish frames.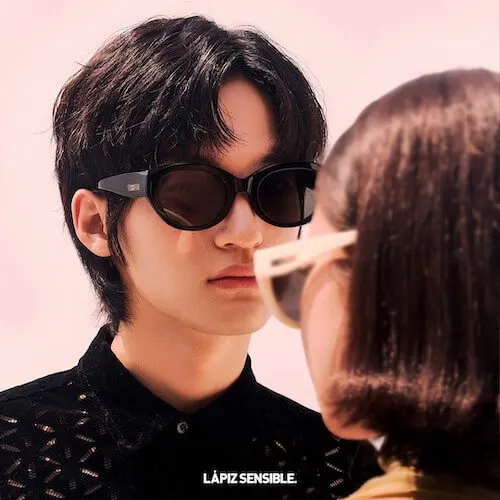 @lapizsensible
Celebrities like Park Hae Jin, Lee Da Hee, Cha Eun Woo and Jung So Min are just some of the many stars who have been spotted out and about wearing these trendy sunnies.
The collection comes in a variety of colors and shapes, ranging from classic aviators to more modern round frames.
The unique design combines both luxury and comfort, creating an accessory that is as fashionable as it is comfortable to wear.
These high-quality shades not only provide great protection from UV rays but also look fantastic on any face shape.
Where To Buy LAPIZ SENSIBLE sunglasses from the U.S.A:
Can You Buy Korean Sunglasses From the USA?
Yes, you can buy Korean sunglasses from the USA.
A variety of brands' official websites and online retailers offer a wide selection of Korean sunglasses to US customers.
Farfetch, SSENSE, W CONCEPT, and Lyst are some of the main sources for finding genuine designer eyewear from Korea.
Conclusion: Korean Eyewear Brands Loved By K-Pop Idols You Need To Know And Try
In conclusion, Korean eyewear brands offer unique, fashionable designs that K-Pop idols love to rock.
From the classic and sleek styles of Gentle Monster to the statement pieces from LAPIZ SENSIBLE, there's something for everyone.
Whether you are a fan of K-Pop or just looking for some interesting eyewear, these Korean eyewear brands have plenty of options to choose from.
So go ahead and take a look at what they have to offer!
This post was all about Korean sunglasses brands.
About The Author
Tracy is an experienced personal stylist, shopping expert, and fashion & lifestyle blogger. She has been featured on Time Magazine, Bustle, Best Life, Glam, The Zoe Report, Mic, and GOBankingRates, for her insights on fashion, beauty, home decor, and lifestyle. Read More
Related Posts: