Want to know the top luxury handbag brands and best designer handbags to invest in? Check this post for the best handbag brands and their most popular bags to add to your collection.
The fashion world of luxury handbags is always changing. Many new bags are born every year, occupying their place in the fashion industry.
At the same time, many bags and their household names have gradually faded from the trend and the endless handbag brands and disappeared from everyone's sight.
However, thanks to some amazing handbag designers, there are very few bags that have stood the test of time and still stand in a very important position in the bag industry.
These handbags and their luxury brands have a very high influence on the fashion circle. They have been on the market for more than 10 years and are still very popular. It can be said that they are the "legendary bags" in the bag industry!
These bags are not only easy to add highlights to your outfits, but they are also pieces that are very worth investing in. These iconic styles, whether it is shoulder bags, crossbody bags, or other iconic bags, have promoted the fashion trend from generation to generation, and become the classics that girls want to have most generations of.
In this post, we will summarize the top luxury handbag brands that every woman should own, and we will also list the most classic or the most popular bags of each brand. You will find that each bag in this list has a perfect historical and modern design, and is definitely one best investment pieces.
We also give suggestions and tips on the best designer bags for first-time luxury bags buyers. And you may be also pleasantly surprised to find that a luxury bag doesn't always mean a high price, some of the bag brands that you thought may be out of reach before are now adapting to the different needs of the times and have introduced some relatively affordable styles.
Or, besides a new bag from a fashion house, more and more people are now in love with vintage bags, so memorizing these brand names and their best styles can help you quickly grab your favorite bags next time you are browsing second-hand websites or second-hand stores.
In addition, in this list, we also included the best attainable luxury designer handbags which are so trending among celebrities, on the red carpet, or on social media right now. They may not be an expensive handbag, but these designer brands and their popular handbags design can definitely be in style forever and become the best investment bags in our wardrobe.
This post may contain affiliate links, which means I'll receive a commission if you purchase through my link, at no extra cost to you. Please read the full disclosure here.
This post is all about top luxury handbag brands and the best designer handbag brands.
1. Hermès
Hermès is a French luxury brand founded by Thierry Hermès in 1837 in Paris, France.
In the early years, Hermès was famous in Paris, France for manufacturing high-end harnesses. With the emergence and development of vehicles and other means of transportation, Hermès began to switch production and applied its production technology to the production of other products, such as wallets, travel bags, handbags, watch straps, as well as some auxiliary equipment required for sports such as golf, polo, hunting, etc., and also design and manufacture high-end sportswear.
All of the brand's products are made of high-quality materials, paying attention to craft decoration and details.
Classic Hermès Bags:
Hermès Herbag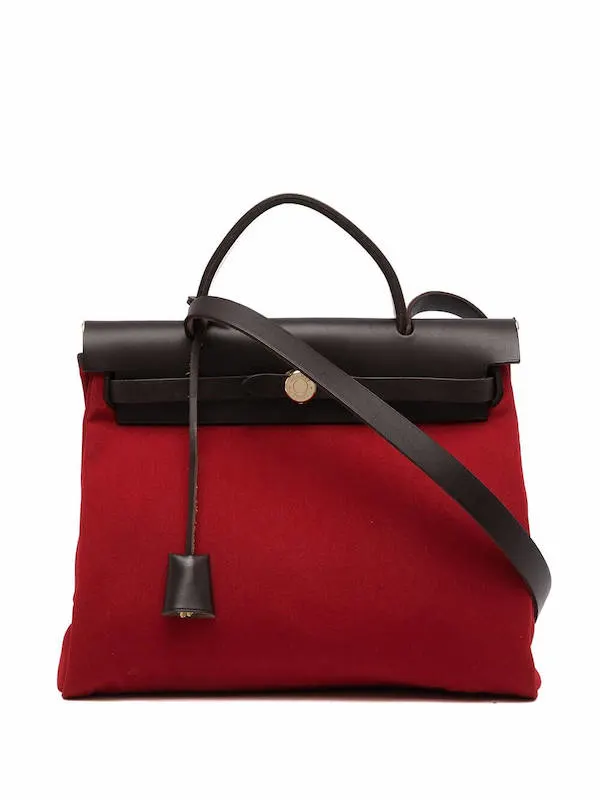 Herbag is a rare Hermès bag that can be bought for less than $6,000. It is a very acceptable price in the brand! Therefore, many people regard it as a Hermes starter bag.
Its appearance is very similar to Kelly, and some people will think of it as a "Kelly replacement" at first.
But even after buying a lot of Hermès bags, many people still use Herbag.
Because Herbag has been launching new styles all year round, the style is fashionable enough, and it has a casual and refined style, so it will never be out of date.
Hermès Birkin 1984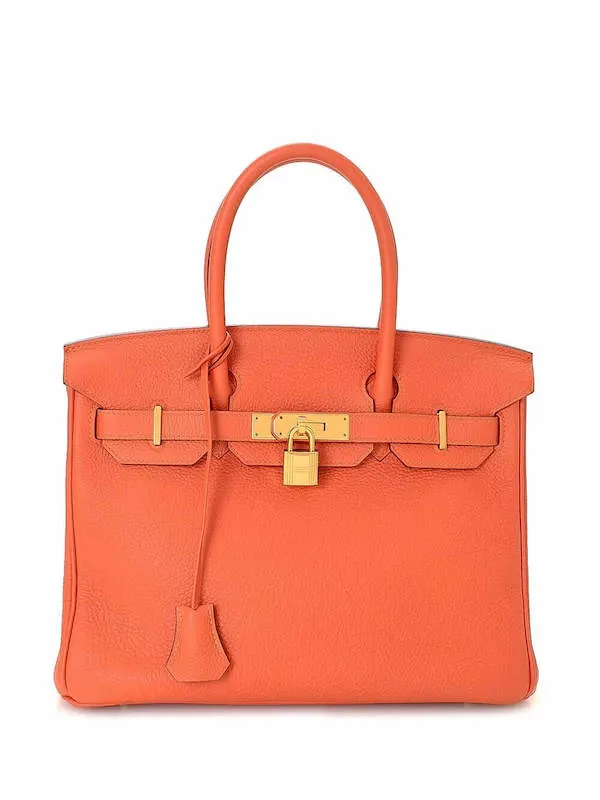 Hermès Birkin is the well-known king of bags and has an unparalleled position in the world of bags.
On an airplane journey, British superstar Jane Birkin proposed to the CEO of Hermes at the time that she hoped to have a well-made and practical tote bag.
So Hermès designed a bag specifically for her, which is now the familiar Birkin, which is also the source of the name of the Birkin bag.
Today's Birkin is not only a representative of the Hermès brand, but also a representative of luxury bags.
Generally speaking, it is regarded as the "most expensive" among the common big-name bags. The key is that it is so expensive, and it is very difficult to buy!
As a result, the Birkin bag has gradually become a symbol of status and wealth.
Many celebrities and celebrities love to use it, and many of them also have multiple Birkins in different vibrant colors. It can be said that it has become an almost fanatical collection!
In various TV series and movies, the image of a platinum bag will also be added to show the wealth and status of a character.
In recent years, the threshold for owning a Birkin bag is getting higher and higher, and it takes a lot of setbacks to buy it, making this bag a bit more mysterious.
Hermès Kelly 1930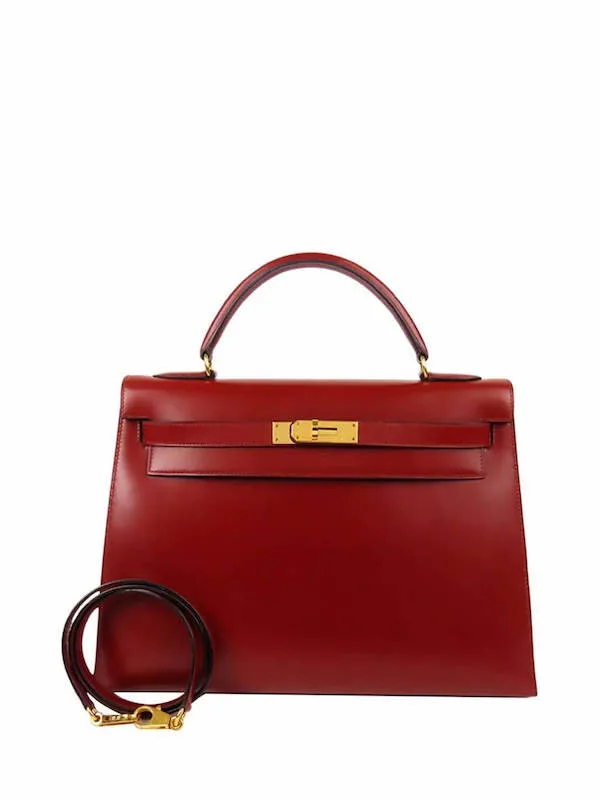 The same famous "Kelly Bag" has a longer history in the Hermes family.
The birth of this Kelly bag can be traced back to 1892! And finally officially came out in the 1930s.
However, it wasn't until 1956 that the photo of Princess Grace Kelly of Monaco carrying this bag was published in the "Life" magazine, and it suddenly became famous!
In the photo, the princess used it to half cover her pregnant body. This seemingly inadvertent action reveals an elegant feminine beauty, which is particularly charming! It is precisely because of this unforgettable photo that this bag set off a great craze, and Hermes also changed it to the name of the princess-Kelly.
Since then, Kelly has become a legendary classic bag, and it is still sought after by countless stars and ladies!
Hermès Constance 1967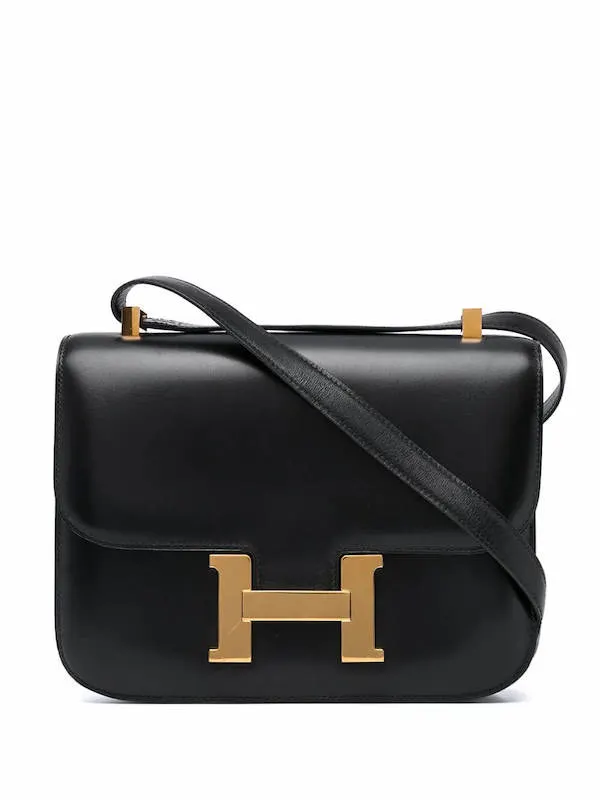 In addition to Birkin and Kelly, Constance is another member of the Hermès bag who is the most famous, on the wishlists of many girls who love bags.
This bag's design is more popular with young girls than Birkin and Kelly. The metal H Logo on the front of the bag is highly recognizable.
Although some people think that the big logo is a bit ostentatious; but some people think that the Hermès H buckle has some retro and luxurious effects, and they think it is the highlight of this bag!
2. Louis Vuitton
Louis Vuitton (Louis Vuitton), he is one of the most outstanding leather design masters in French history, opened the first leather suitcase shop named after him in Paris in 1854. A century later, Louis Vuitton became one of the top brands in the field of luggage and leather goods.
Today, the Louis Vuitton brand is not limited to the design and sale of high-end leather goods and bags, but has become a giant trend indicator involved in the fields of fashion, accessories, leather shoes, bags, jewelry, watches, media, and famous wines.
Classic LV Bags:
The Louis Vuitton Speedy series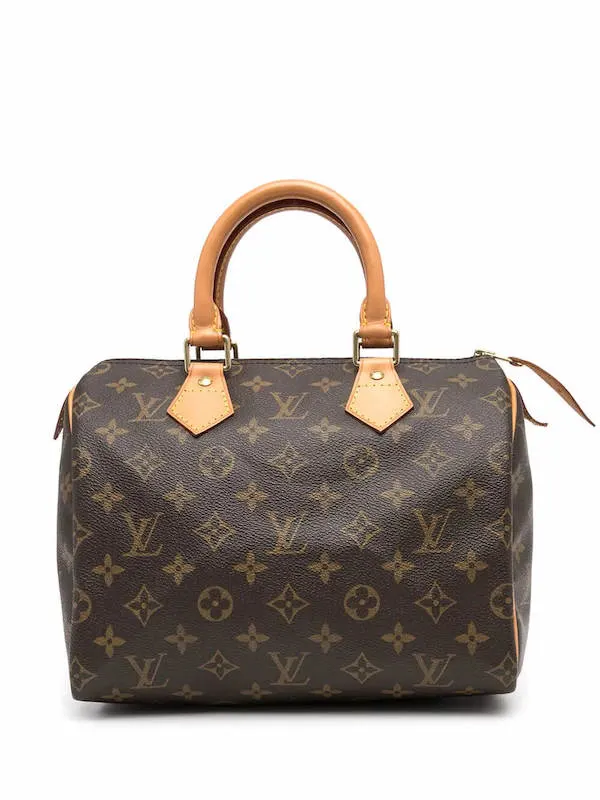 This can be regarded as a classic style of LV. Speedy combines many advantages such as appearance, practicality, durability, and convenience. 25 is the most recommended model, Speedy's bag-shaped design makes it very large internal space.
LV METIS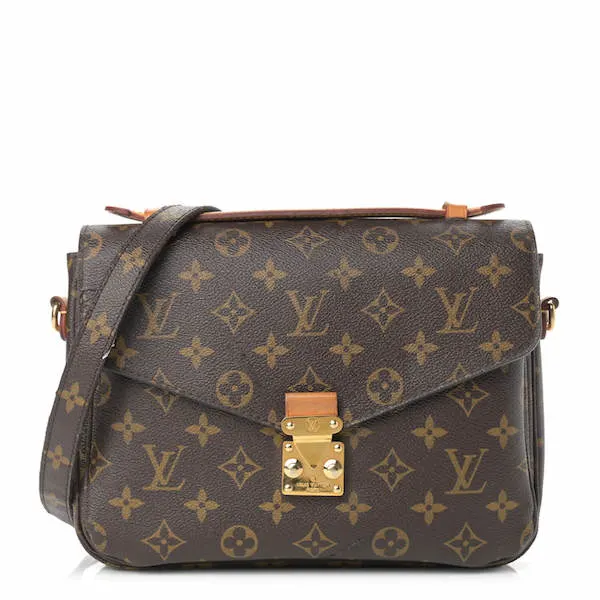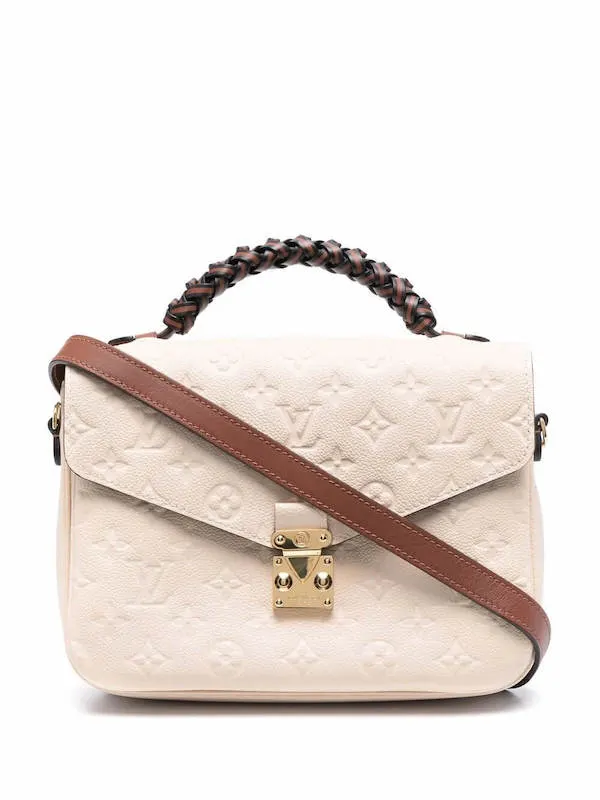 It is the most popular and difficult to buy. The detachable adjustable long strap can be dual-purpose, cross-body or hand-held. The back of this bag is very temperamental, very versatile.
Louis Vuitton NeoNoe

This is a very popular bucket bag in recent years. The middle of the bag is also very intimately designed with a zipper inner pocket, which can be used separately.
NEVERFULL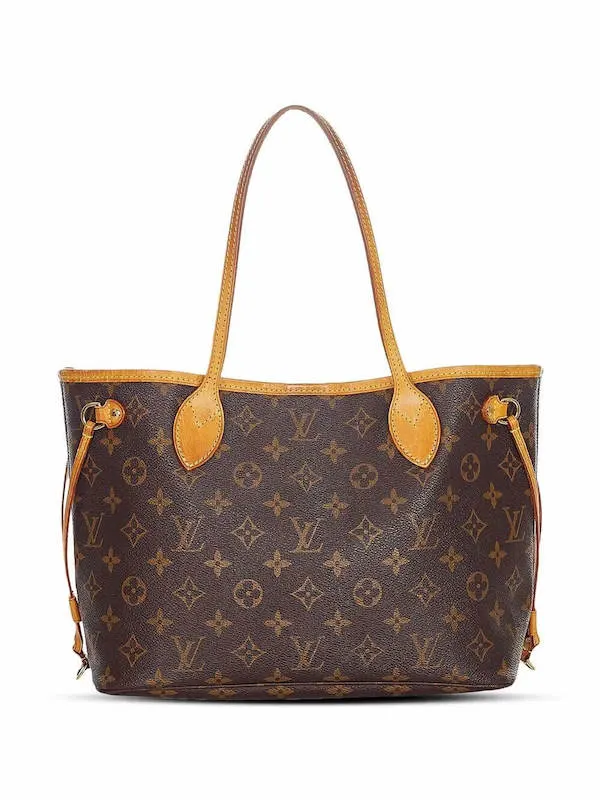 A trending shopping bag, essential for work and travel.
3. Chanel
Chanel is a French luxury brand founded by Coco Chanel in France in 1910. It has three categories of products including fashion boutiques and accessories, fragrances and cosmetics and skincare products, and watches/high-end jewelry.
Classic Chanel Bags:
Chanel 2.55 1955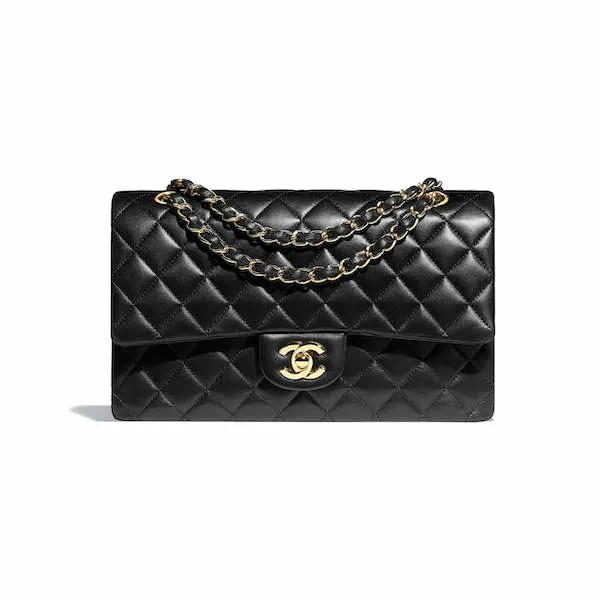 2.55 is one of the most classic Chanel bags and has an extraordinary position in the history of bag design. It is the Chanel handbag in almost every fashion lover's wishlist.
Its birth has brought many changes and innovations to the bag industry! It is the first bag with a chain shoulder strap, and the chain can also create a variety of different back methods!
With the emergence of this breakthrough design, girls can free their hands with their bags, and go out more neatly and elegantly.
In addition to the chain shoulder strap, the square clamshell bag and the Mademoiselle Lock, 2.55 also has a very unique rhombus design, and every detail has laid the classic logo of Chanel.
In the years to come, these elements have also become the object of being sought after and studied in the entire bag industry.
Chanel Classic Flap 1983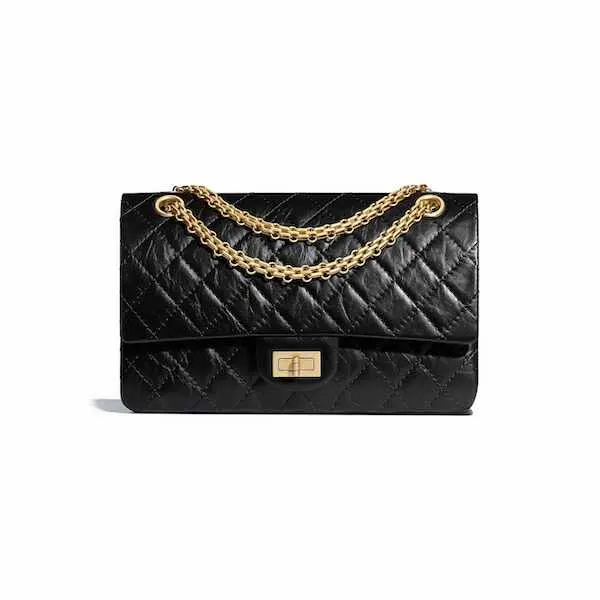 Classic Flap is a modified design of Karl Lagerfeld.
Because the appearance is very similar to 2.55, it seems to have a more inheritance and continuation of the classic meaning.
Since its birth in 1983, the Classic Flap has been Chanel's most popular bag. Its double-C buckle, leather chain, and full rhombus pattern have all become very classic elements of the brand!
It is precisely because of the love of so many people that the prices of these two bags continue to rise every year.
4. Christian Dior
Christian Dior, referred to as Dior (Dior or CD), is a French fashion brand that belongs to the Moët Hennessy Louis Vuitton Group.
Classic Dior Bags:
Dior Lady Dior 1995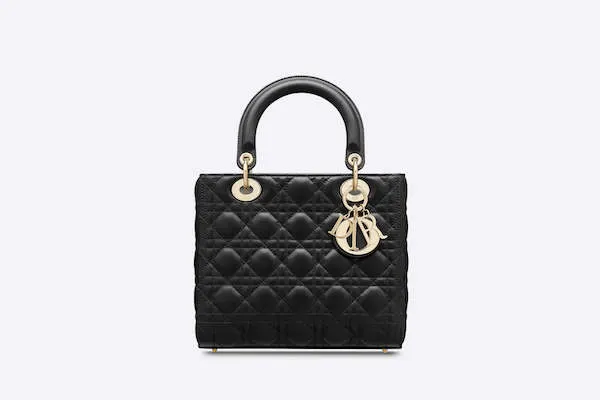 As a super classic of Dior, girls who love bags should be familiar with Lady Dior!
Many people also call Lady Dior the Diana bag, because it is the favorite bag of the legendary Princess Diana during her lifetime. Princess Diana often carried it to attend various events.
The noble and elegant Lady Dior defines the style for Dior, and in a sense it also makes Dior a pivotal brand in the bag industry. It has been enduring for more than 20 years since its birth, and it is still one of the most important bags of the brand.
Dior Saddle 2000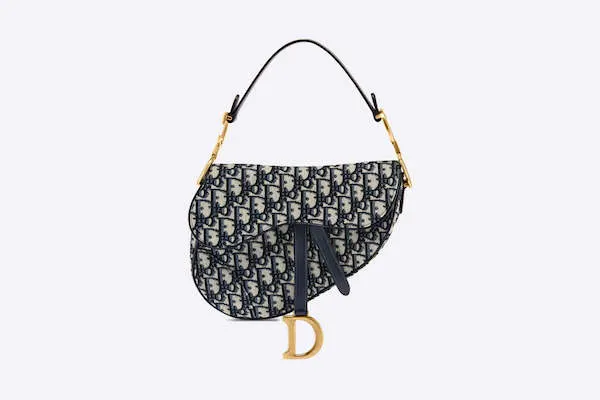 In 1999, Saddle was released on the Dior 2000 Spring/Summer ready-to-wear show. It was very popular when he debuted, and once became a generation of IT bag!
In 2018, Saddle returned to the fashion circle again and immediately became popular again, becoming a bag that everyone collectively sought after!
The unique saddle shape, which can be retro or elegant, with a bit of personality, can be said to perfectly interpret the image of the new Dior.
Now Saddle has many new launches every year, and even the vintage saddle bags have become very popular!
The Saddle bag actually wins in its special shape. At first glance, it is the unique triangular design of the Dior saddle bag.
It has become popular in the past two years, but even when it is not so popular, this bag will not give people an obvious sense of obsolescence. It is definitely a very unique classic design in the bag world.
Dior Book Tote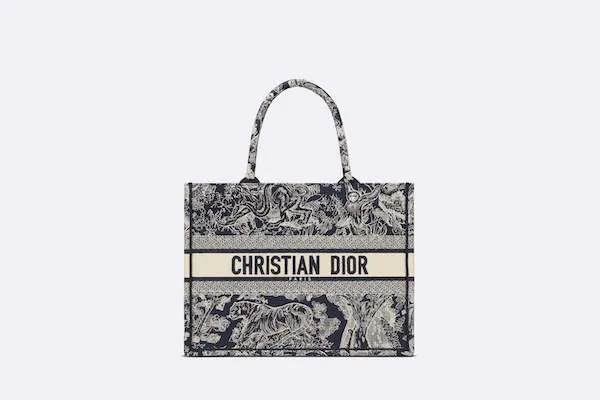 If you are looking for a non-basic, more special big-name tote bag, you can take a look at the more fashionable tote bag.
One of the hottest is Dior Book Tote. Book Tote is exquisite in workmanship and solid in texture. The design is very suitable for travel.
5. Yves Saint Laurent
Yves Saint Laurent (YSL) is a French luxury brand founded in France in 1962 by French designer Yves Saint Laurent.
Classic YSL Bags:
Saint Laurent Niki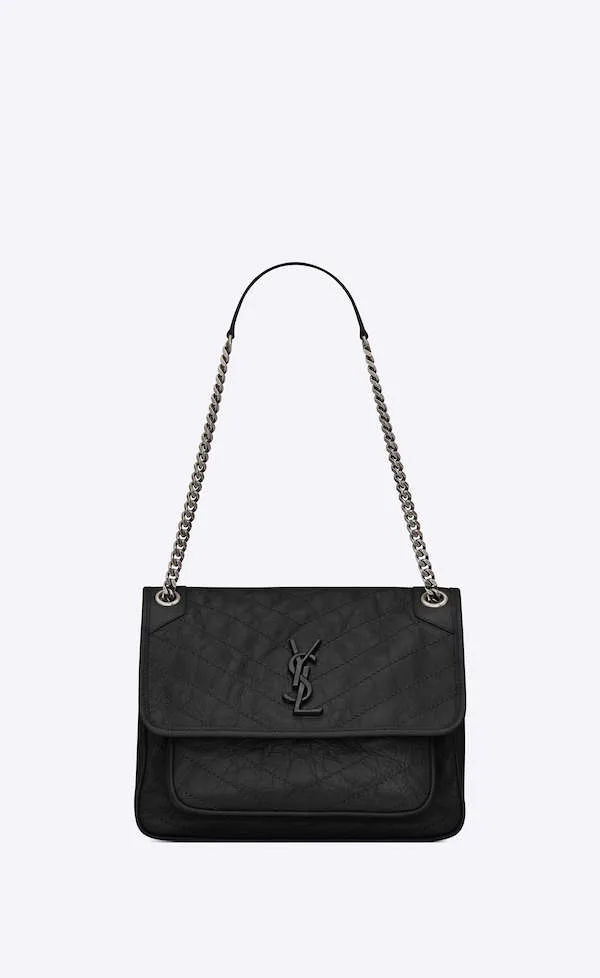 Niki is currently one of Saint Laurent's hottest bags!
It combines the advantages of big names, versatile and practical. As the first big-name bag, it is really a good choice!
The design of the chain flap bag, coupled with the support of YSL Logo, the combination is very classic, and very low-key everyday, no matter what occasion it is carried, it is unlikely to go wrong.
Kate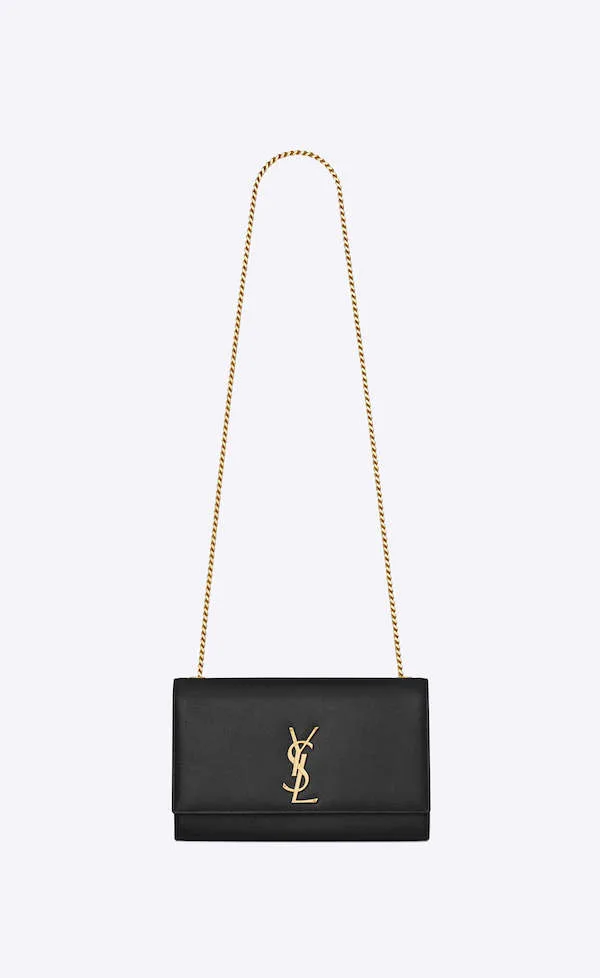 Kate is the most classic. Kate is very versatile, can adapt to formal occasions and everyday use, almost impossible to make mistakes.
College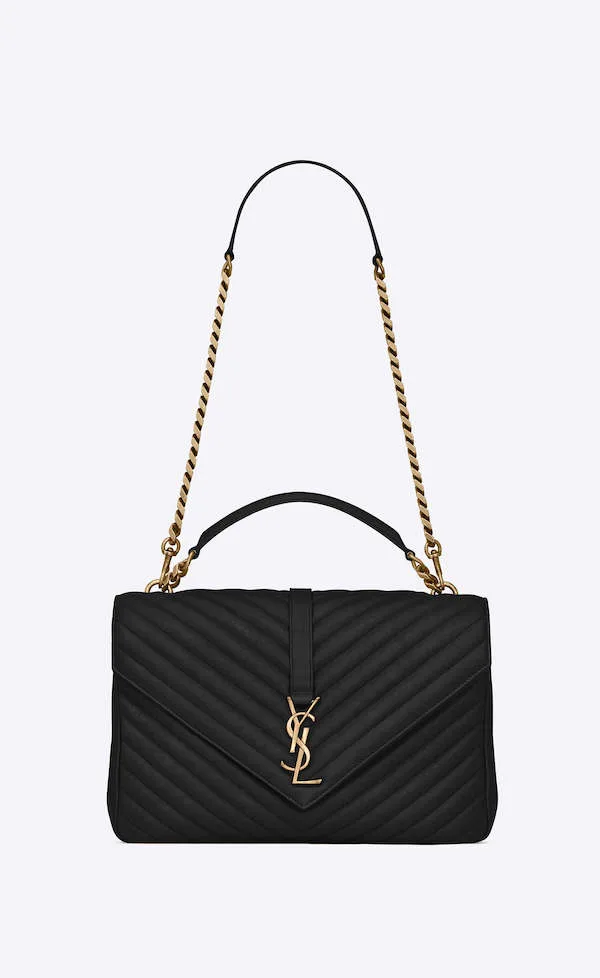 College is relatively more everyday. Although it has a handle, the thick and worn chain is very cool and suitable for cool girls.
Le Carre
It's the chic YSL that cool girls like!
6. Prada
Prada is a famous brand luxury brand founded by Mario Prada in Milan, Italy in 1913, and Miuccia Prada is now the head of Prada.
Classic Prada Bags
Prada Nylon Bags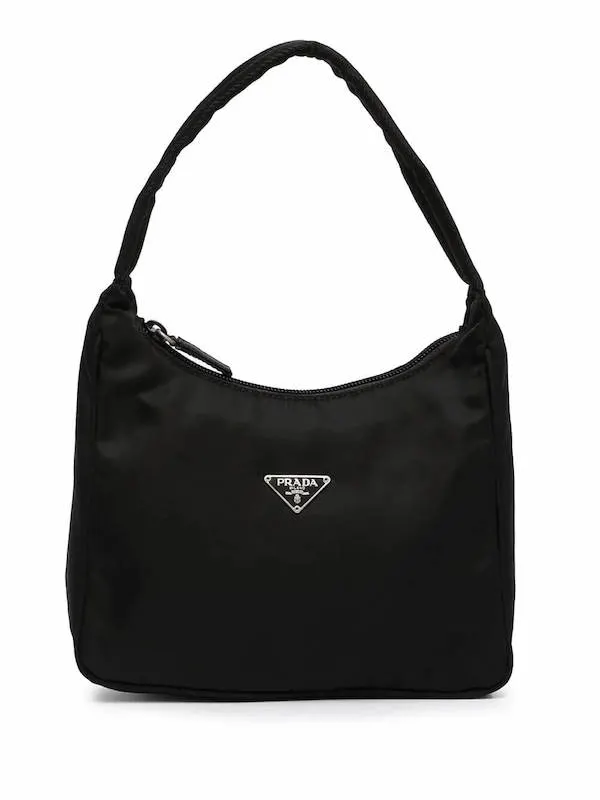 Prada nylon series is also one of the most popular choice for a first luxury brand handbag, especially the most classic Hobo, which is not only very popular now, but more importantly, the price is relative affordable. So it won't cost you too much to get a fashionable, light and easy-to-care Prada bag that can be used for a long time!
Prada Re-edition 2005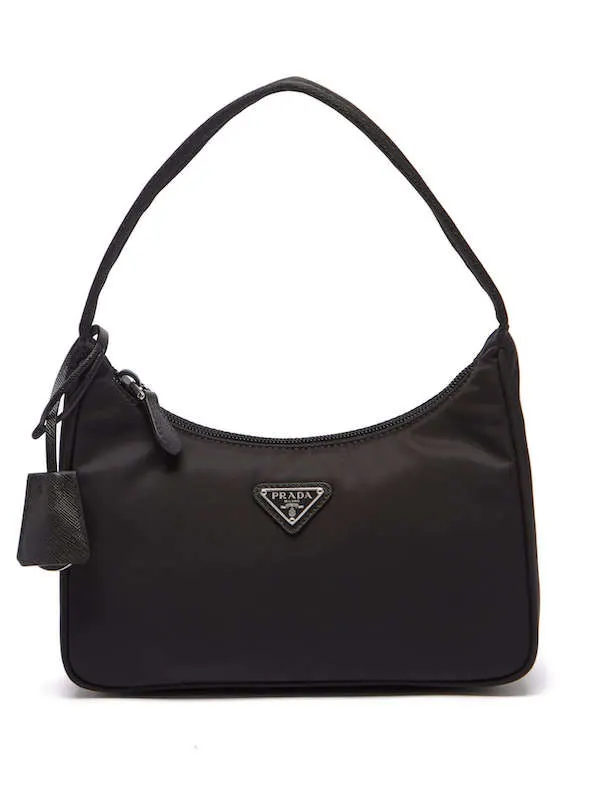 If you want to advance a bit, you can consider Prada Re-edition 2005.
Compared to the retro Hobo, Prada Re-edition 2005 looks more modern.
The biggest highlight of this bag is that it can be split and reassembled into different styles, and the shape is more changeable.
You can carry it on your body with a long shoulder strap, or you can carry it on one shoulder with a short chain or carry it in your hand. Buying a bag is equivalent to owning several!
Prada Galleria Saffiano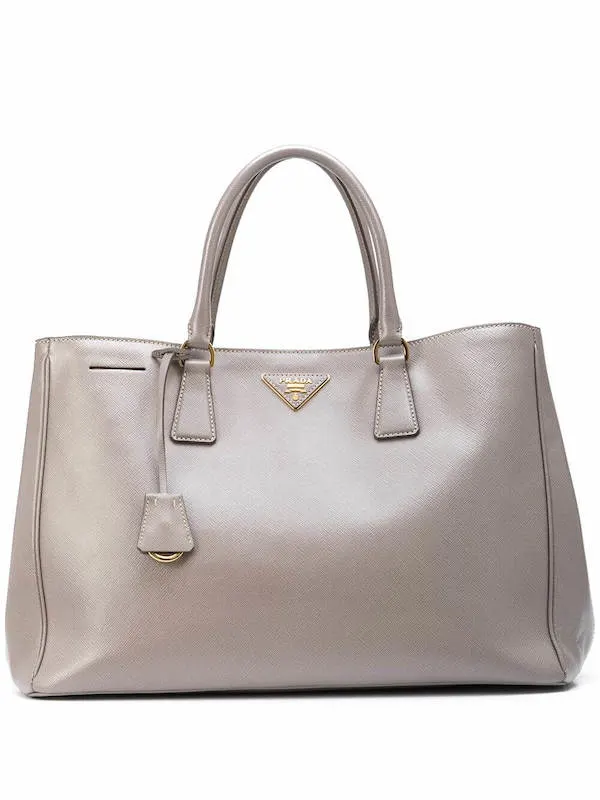 The small embossed check pattern is the iconic feature of the Prada Saffiano series of bags. The series of bags are made of Spanish calfskin through a special process, presenting a unique texture of the diagonal grid, durable and scratch-resistant.
Cleo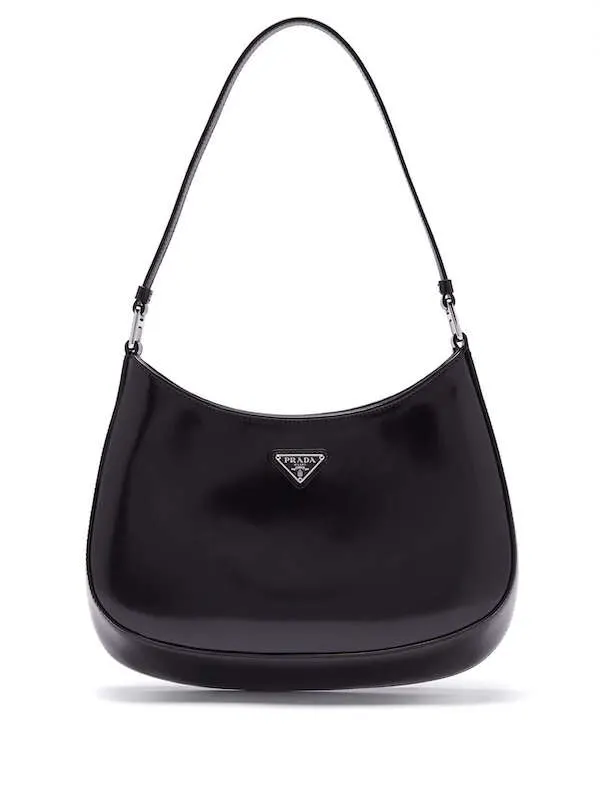 If you like Prada, but don't accept nylon, Cleo is a good choice!
The appearance is generous and simple. It is both classic and special. After a few years, it will still be in style!
7. Bottega Veneta
Bottega Veneta is an Italian luxury brand belonging to the Kering Group. Manufactured using traditional Italian leather craftsmanship.
Classic Bottega Veneta Bags:
Mini Jodie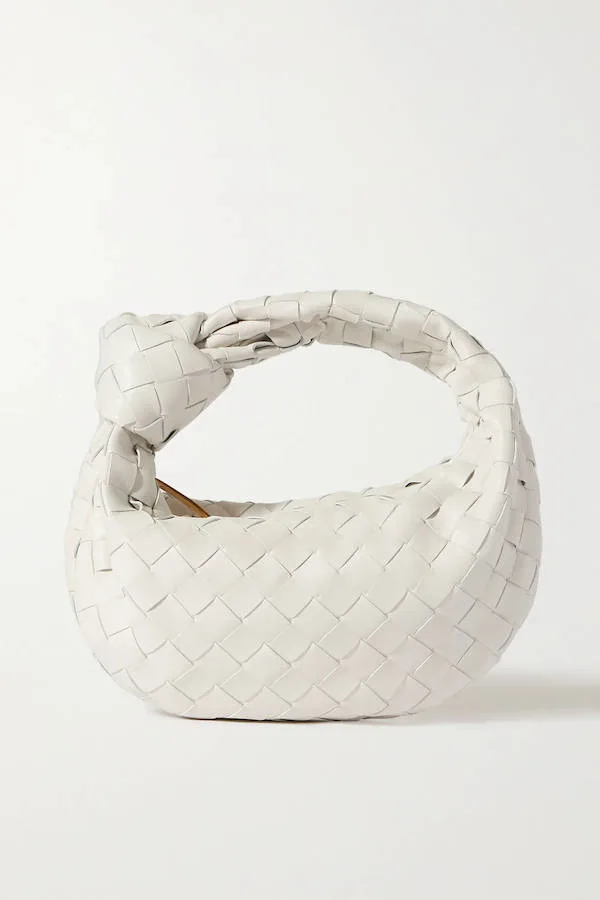 If you want to choose BV for the first bag, I recommend starting with a style with classic elements. For example, Mini Jodie is a very good entry model.
This bag has Bottega's iconic woven elements. It has the classic look of the brand and the look is very cute!
You don't have to worry about matching before going out, it looks very fashionable and easy to use.
Padded Cassette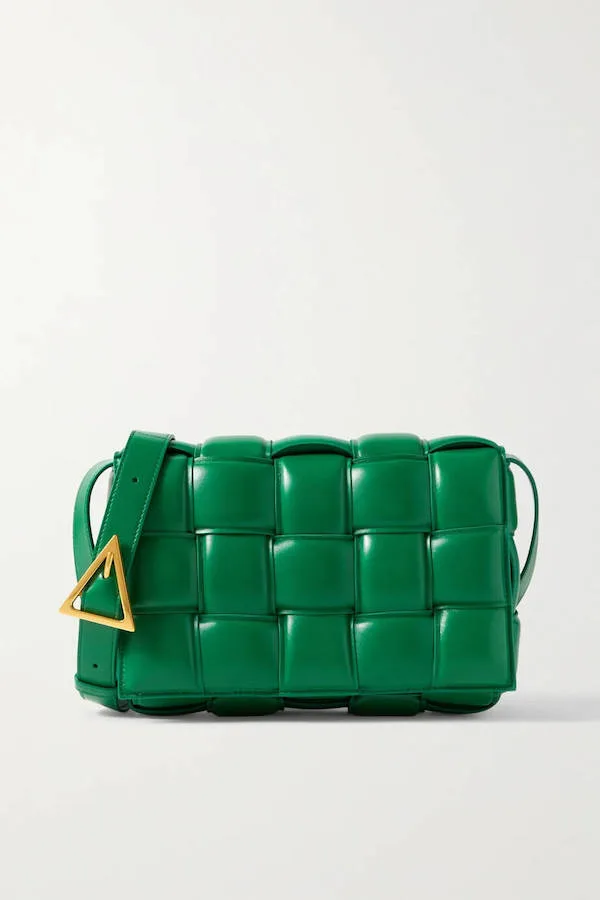 Another BV bag with woven elements is Padded Cassette.
Its enlarged version of the weaving pattern is more special, coupled with the very popular bulging appearance, classic and stylish.
The shoulder strap is also an adjustable design, and many different kinds of back methods can be realized.
The simple shape does not have a strong style, and it matches well every day!
8. Gucci
Gucci, founded in Florence in 1921 by the founder Guccio Gucci, is famous for its unique creativity and innovation, as well as superb Italian craftsmanship. Gucci is part of the Kering Group.
Gucci's current bag models are mostly designed on the previous classic models. Although none of them has a long history, they are full of classic and iconic design details.
In addition, the Gucci brand has been very popular in recent years. Several models are not expensive and practical, so Gucci's bag is still very suitable for making the first luxury bag.
Classic Gucci Bags:
GG Marmont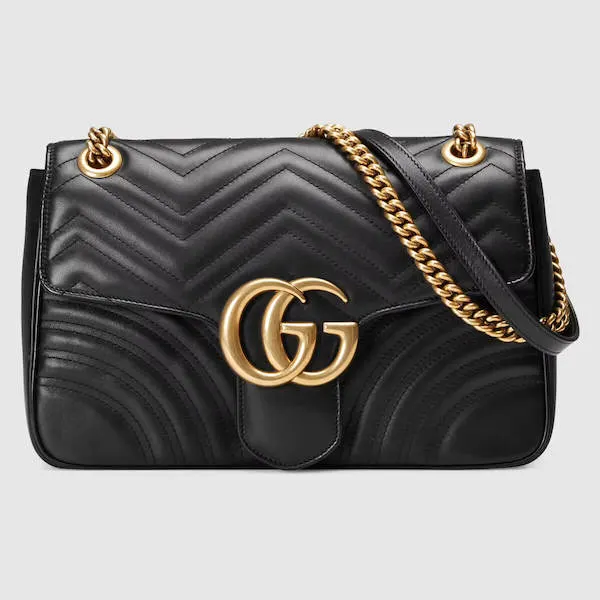 Gucci's most popular bag series at present should be GG Marmont. The double G Logo is very classic, and the bags are all retro-styled, so they are not afraid of being outdated.
And there are many sizes and styles of the whole series, and everyone can choose according to their needs.
Camera Bag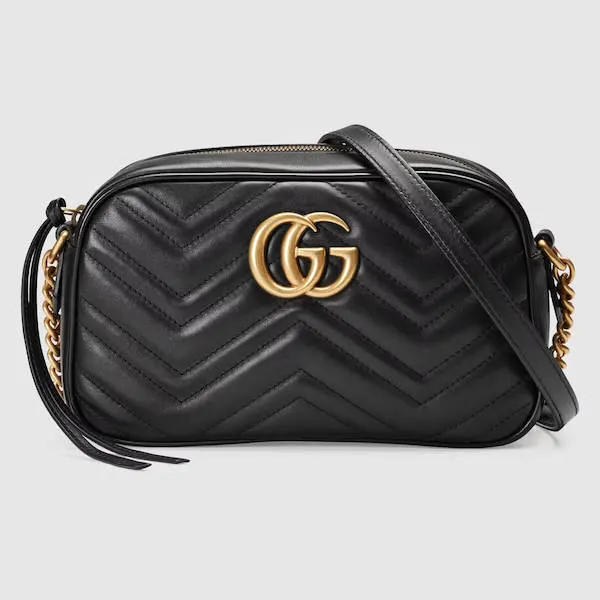 The overall style of the Camera Bag is more casual, and it is very easy to match everyday, and the most important thing is that the price is also very good in GG Marmont.
Ophidia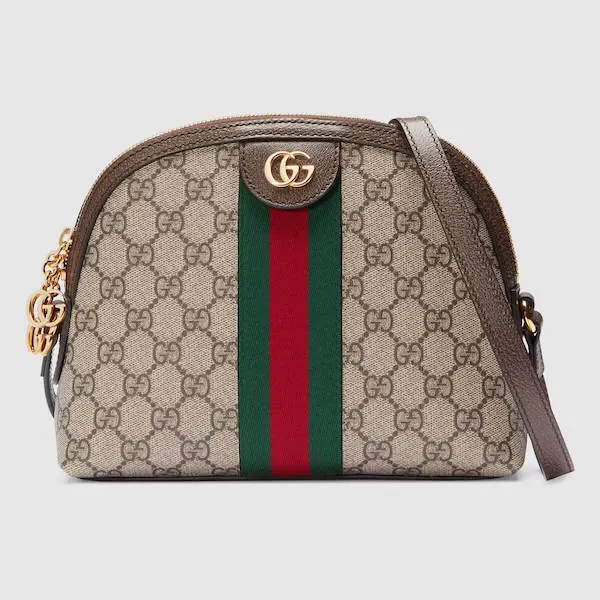 Another Gucci series worth starting with is Ophidia. The design of this series contains several classic elements of Gucci:
Double G Logo, the green and red web, and GG coated canvas. Buying this bag is equivalent to buying all the most classic elements of Gucci, it is not easy to make mistakes, and it is not too afraid of obsolescence.
1955 Horsebit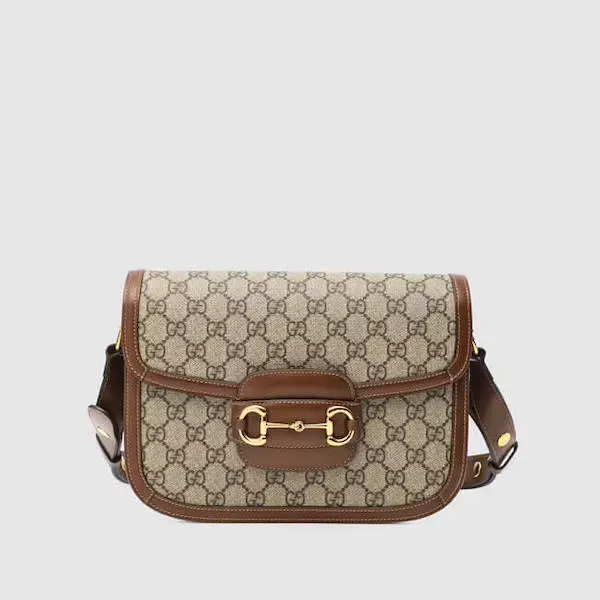 1955 Horsebit is a very representative one in the current Gucci bag.
It not only perfectly interprets Gucci's literary and retro style, but also performs well in classic elements, capacity and practicality!
Dionysus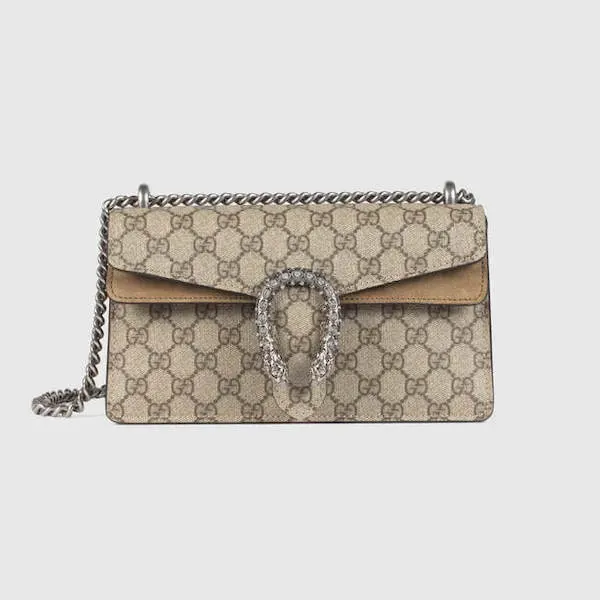 The Dionysus bag has been so popular since its first presence in 2015.
Gucci Jackie 1961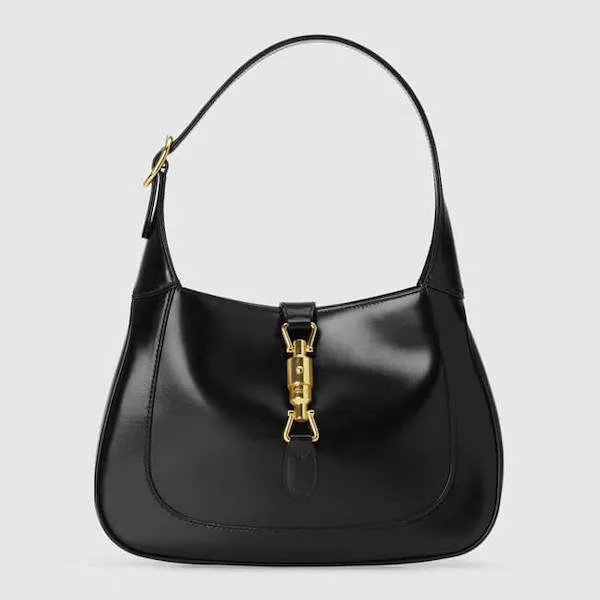 The re-engraved hobo shape was originally a very classic design in the bag industry, and there is not much risk of being outdated after it is bought.
While it is very fashionable, this bag is also very practical, with a long shoulder strap that can have different styles.
9. Burberry
Burberry is a British luxury brand that belongs to Burberry Group Plc.
In 1856, Thomas Burberry founded the Burberry brand.
Classic Burberry Bags:
The Giant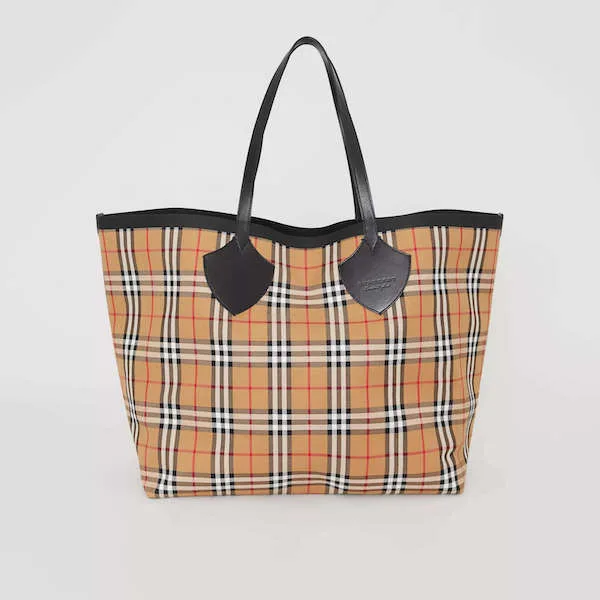 This bag is a more fashionable style. Although its design is very similar to the common Tote bag, the check pattern and interesting color contrast of the recent fire, as well as the super large size, make this bag look very unique.
This bag is made of bonded cotton, which is very light. The designer Christopher Bailey is very interested in designing The Gaint as the same style for men and women, so starting with this bag, you can also use it with your boyfriend. The most important thing is that it can be used on both sides, buying one bag is equivalent to buying two!
Pocket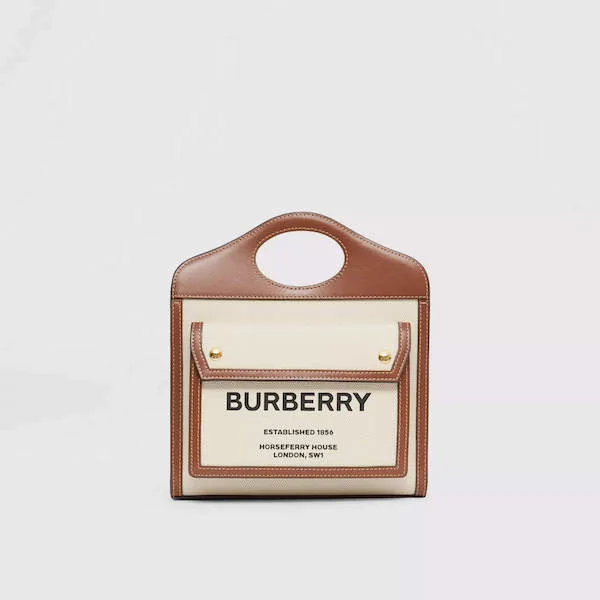 Pocket is one of the masterpieces of the new Burberry, the design retains the brand's iconic elements, both street style, but also retains the classic British style!
TB Bag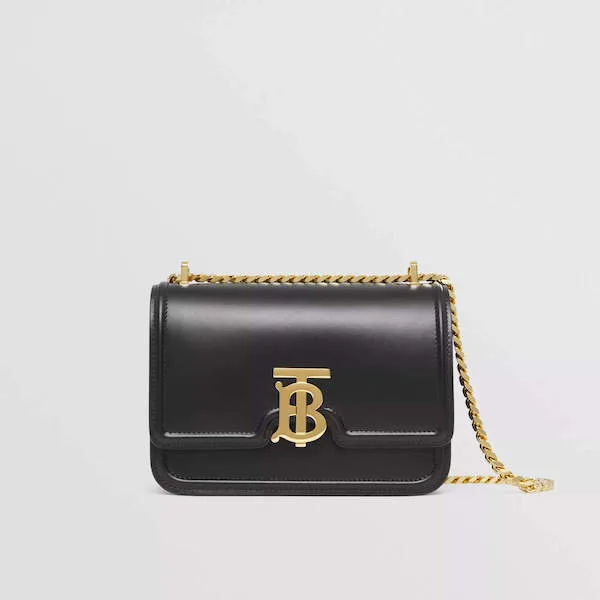 Another iconic bag in the new Burberry is the TB Bag.
Flip design + TB Logo, the overall look is young and modern, suitable for many different styles.
10. Celine
Celine is a French brand; it belongs to the Moët Hennessy Louis Vuitton Group.
Classic Celine Bags:
Celine Classic
If a bag is really classic, there is the word "classic" in its name! That is Celine Classic!
The Celine of the Phoebe Philo period can be said to be irreplaceable, but the new Celine also has a lot of favorites.
Celine Ava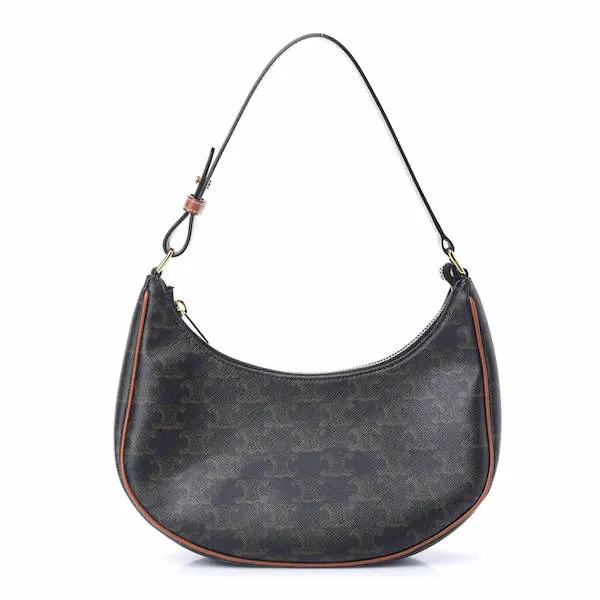 Half-moon-shaped bag shape + classic logo, you can easily create a good taste and casual feeling even paired with the most simple clothes.
Celine Triomphe Cabas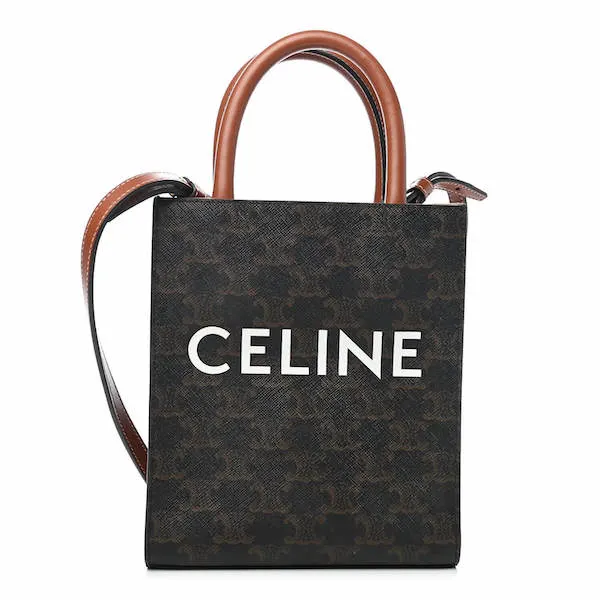 The price of the new Celine Triomphe canvas series is generally very good. If you are tired of leather handbags, you can try one of this series.
The overall style is cool, easy to use and easy to take care of. Now it is very popular among young girls. The different sizes and designs of this bag are very suitable as the first luxury bag.
The large-sized tote bag has enough capacity for work or travel.
Triomphe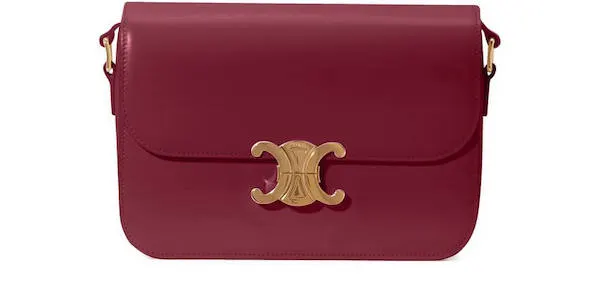 The appearance is exactly like Classic, and the buckle is very similar to the double C design in Celine Archive. It is a bag that is both retro and elegant and continues the brand history.
11. Loewe
Founded in 1846, the century-old Spanish luxury leather goods brand LOEWE has a new interpretation of its exquisite craftsmanship, product innovation capabilities and unparalleled leather knowledge, while incorporating modern fashion and cultural awareness.
Classic Loewe Bags:
Loewe Puzzle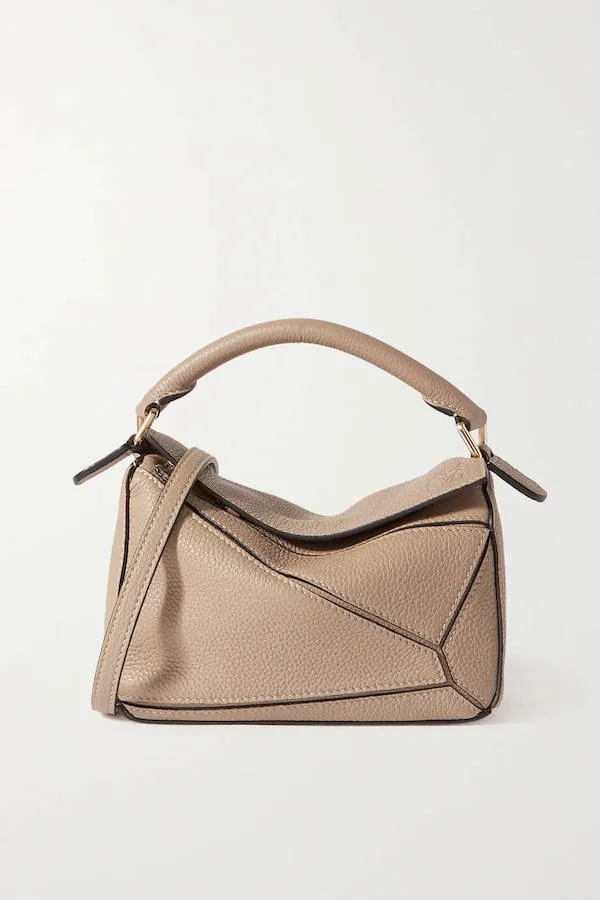 If you like low-key and practical bags, Loewe Puzzle is a good choice.
The appearance is classic and concise enough, and there is no worry about being outdated. At the same time, its design has a unique geometric beauty, which looks very different.
Puzzle is a double-shoulder strap design. It can be carried by hand, shoulder-carried, and cross-body, all kinds of back methods can be as you like.
Barcelona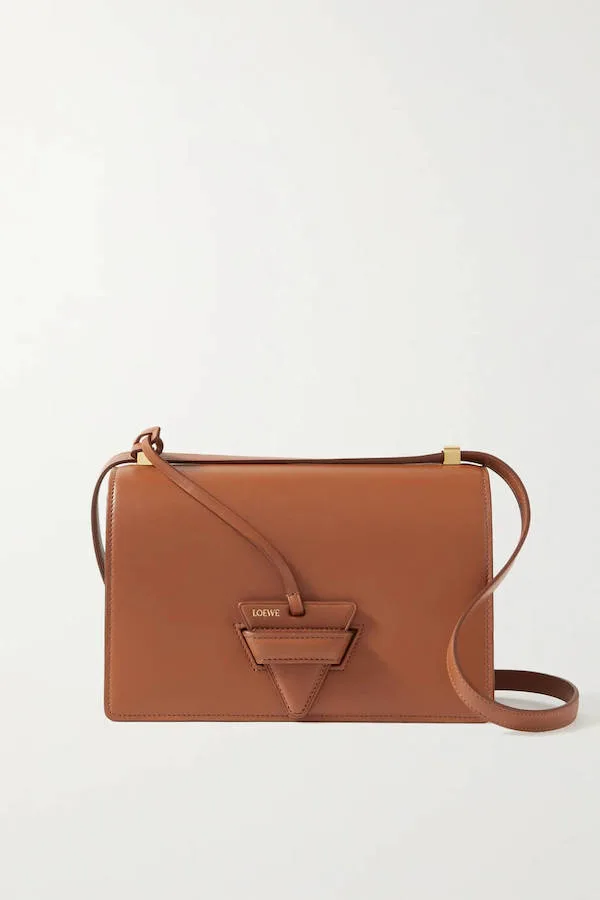 The charming triangle lock brings a super artistic sense to this bag.
Loewe Tote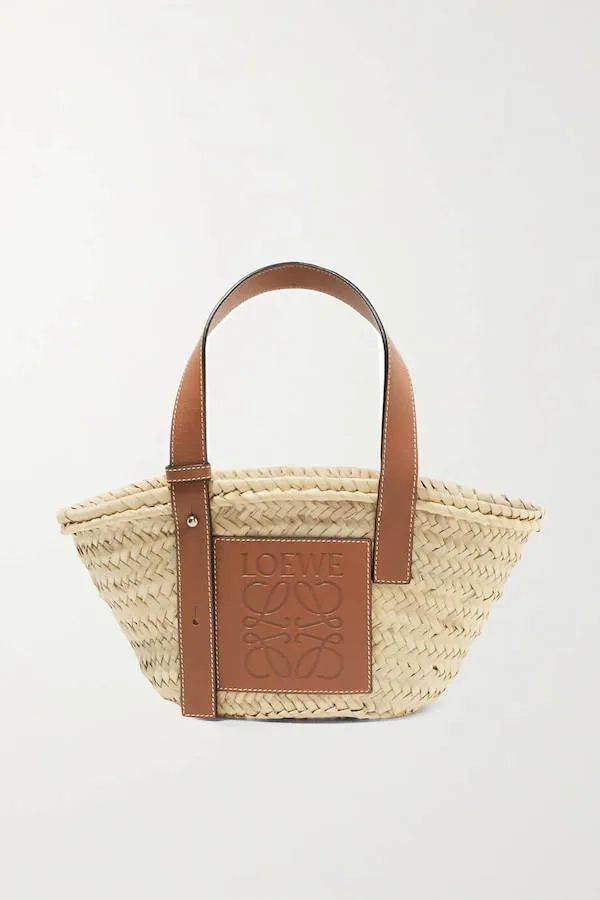 Loewe also has a lot of very popular Totes, especially the straw tote, which is cute and practical.
12. Balenciaga
Balenciaga is a French luxury brand that belongs to the Kering Group.
Classic Balenciaga Handbags:
Balenciaga Hourglass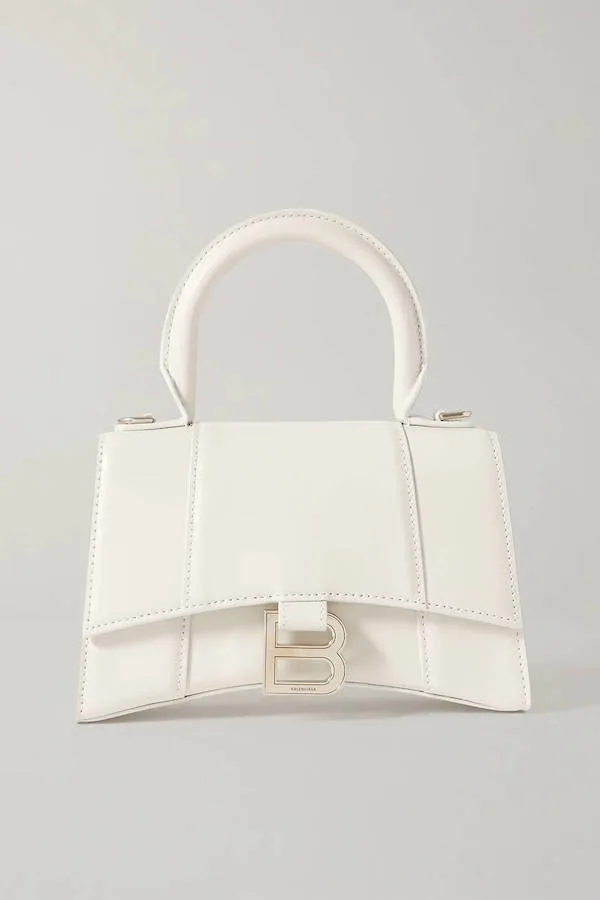 The avant-garde and unique Hourglass is especially suitable for girls who are fashionable and like being out of the ordinary!
Although the shape is special, it does not make people feel too ostentatious, and it is still very good to match in daily use.
The design of the handle + long shoulder strap is very thoughtful. It is very convenient to carry the cross-body style when you need to free your hands. If you want to be more versatile, you can carry it by hand. A sense of modernity will come out immediately!
13. Fendi
Fendi is an Italian designer brand, affiliated to Moët Hennessy-Louis Vuitton Group (LVMH), founded in Rome, Italy in 1925.
Classic Fendi Bags:
Fendi Peekaboo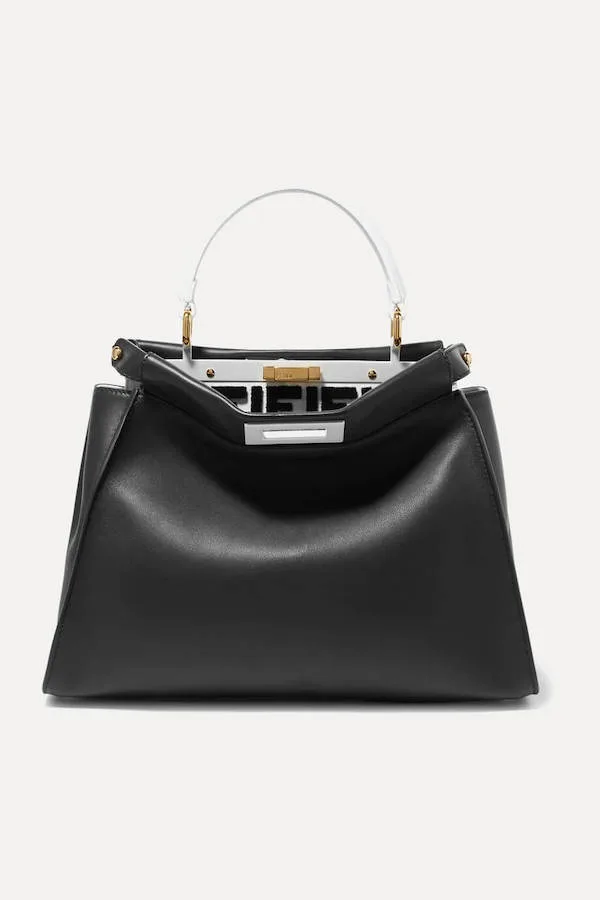 Peekaboo is a classic enough, but more special choice. Since its launch for so long, new designs have appeared every season.
As a super classic brand, it has no obvious logo, but has its own unique style and temperament. It belongs to the kind of bag that can always accompany us.
Fendi Baguette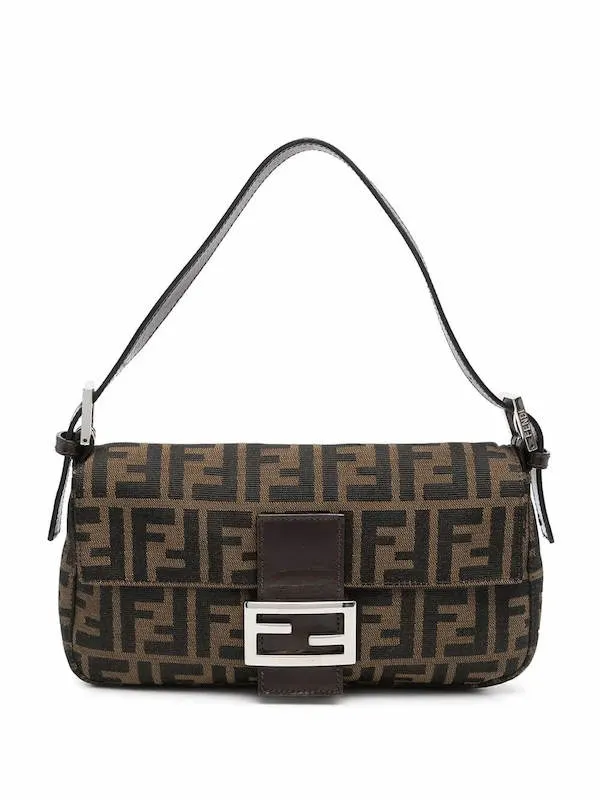 "Sex and the City" Carrie Bradshaw's outfits with Fendi Baguette have been impressive so far!
14. Givenchy
Givenchy is a French luxury fashion brand that belongs to the French LVMH group. It was founded in 1953 by Hubert James Taffin de Givenchy under his own name.
Classic Givenchy Bags:
4G Bag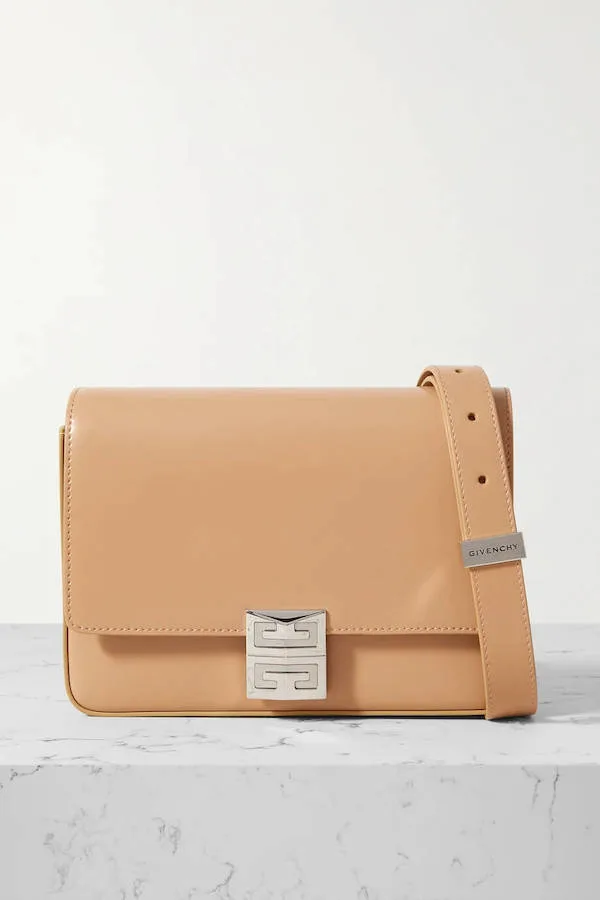 This bag has a sleek, simple and elegant design. And it also has a removable and adjustable shoulder strap, so you can wear in in multiple ways.
15. Balmain
Balmain is a brand created by French fashion designer Pierre Balmain. Its clothing is very famous, and its bag design is also amazing.
Classic Balmain Bags:
Balmain B-Buzz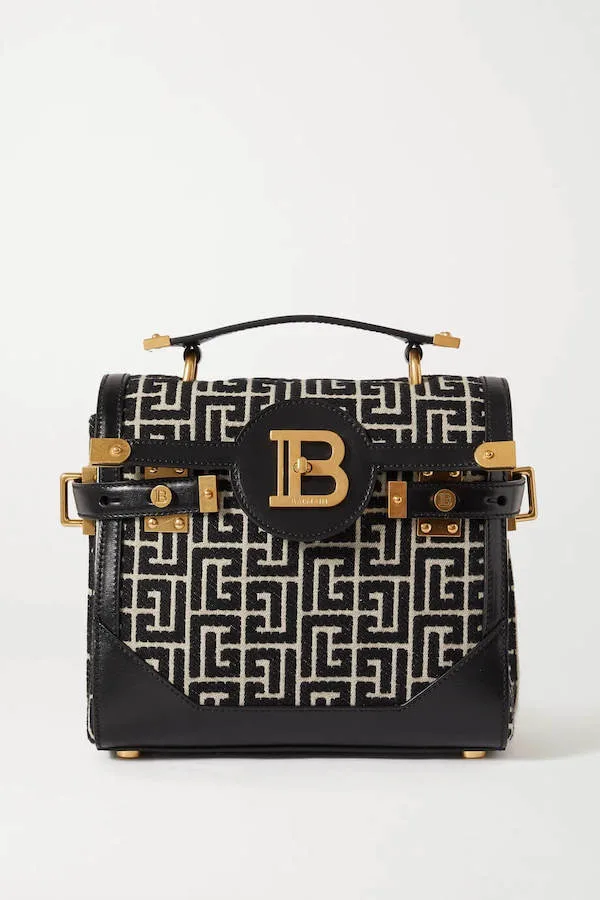 16. Tod's
TOD'S is a famous Italian shoe and leather brand, founded by Diego Della Valle in 1970 and headquartered in Sant'Elpidio a Mare
Classic Tod's Bags:
Tod' T Timeless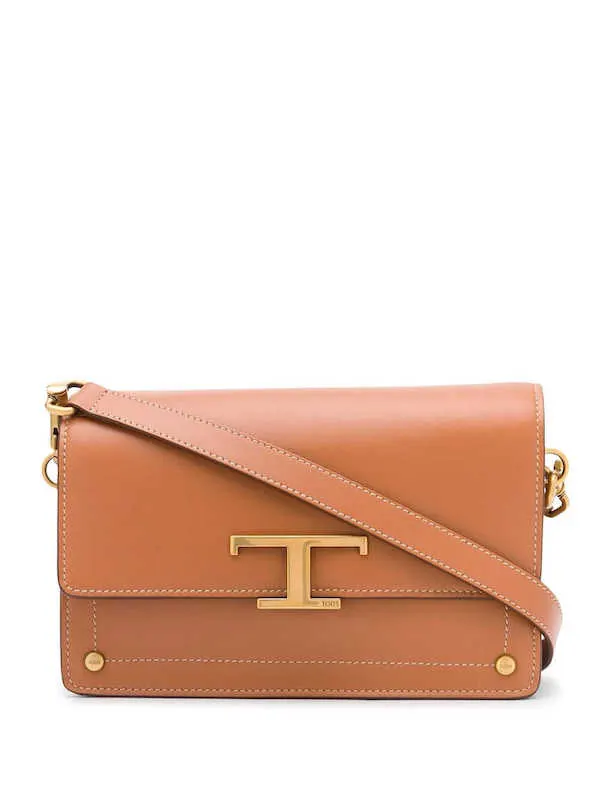 There are different leather options, with different styles.
17. Jimmy Choo
Jimmy Choo is a British luxury brand. The brand uses women's shoes as its core product, but its gorgeous expensive purses are also very worth buying, which can make you even simple outfits very eye-catching.
Classic Jimmy Choo Bags:
Cloud clutch bag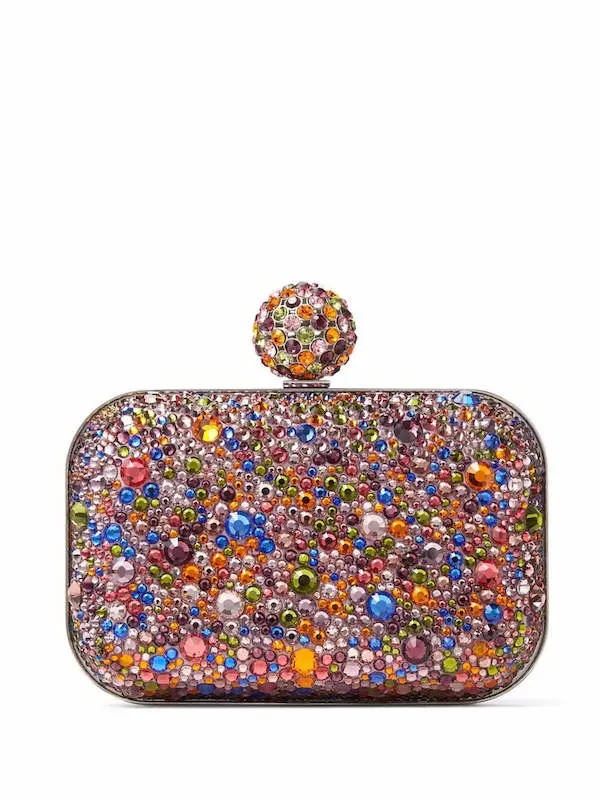 18. Chloé
Chloé is a famous French fashion and luxury brand.
Classic Chloé Bags:
Chloé Faye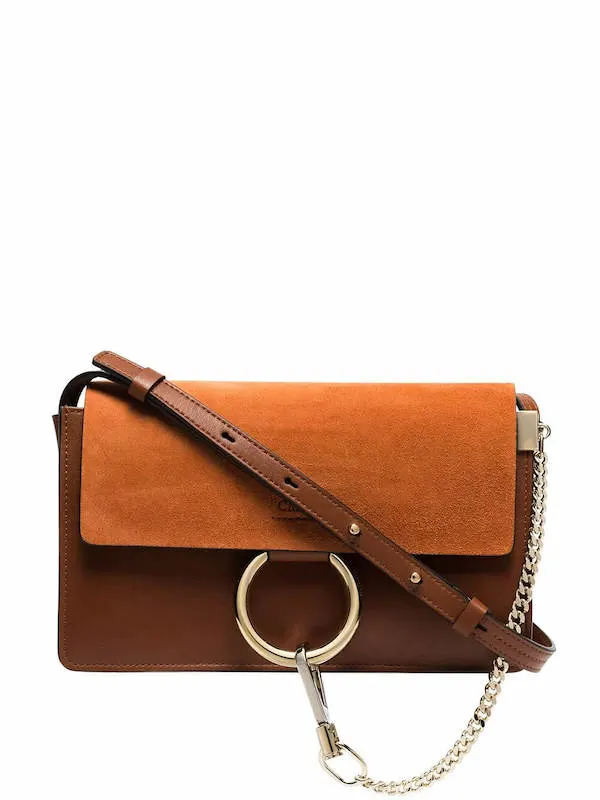 Chloé Faye is also one of the new classic bags, and it was very popular when it was first launched.
The combination of classic ring buttons and different leathers looks very delicate and very girlish. Especially the caramel color is very popular.
19. Moynat
The history of the French brand MOYNAT is earlier than that of Goyard and Louis Vuitton. This brand is very high-end and low-key, and has always adhered to the route of small workshops.
Classic Moynat Bags:
Rejane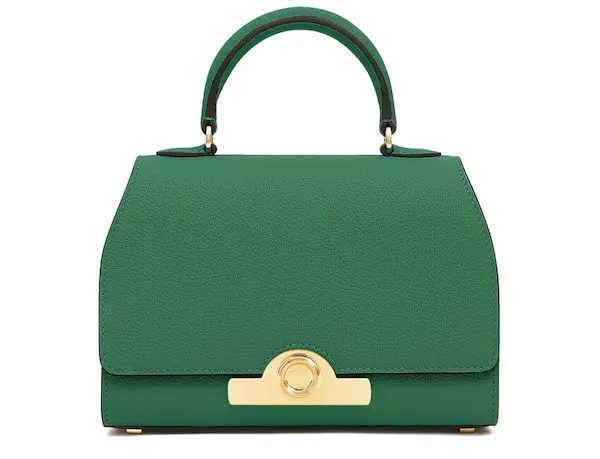 Réjane was originally designed by Ms. Pauline Moynat based on the image of Gabrielle Réjane, the most famous young theater actor in Paris at the beginning of the 20th century.
Inspired by her natural and generous acting skills, Pauline added the freshness and modernity of the new generation to the bag design. This bag has a smaller size and lighter weight than other bags of the same period. Once it was launched, it was popular all over Paris.
20. Valentino
Valentino (Valentino) is a global haute couture and high-end ready-to-wear luxury brand.
Classic Valentino Bags:
Roman Stud tote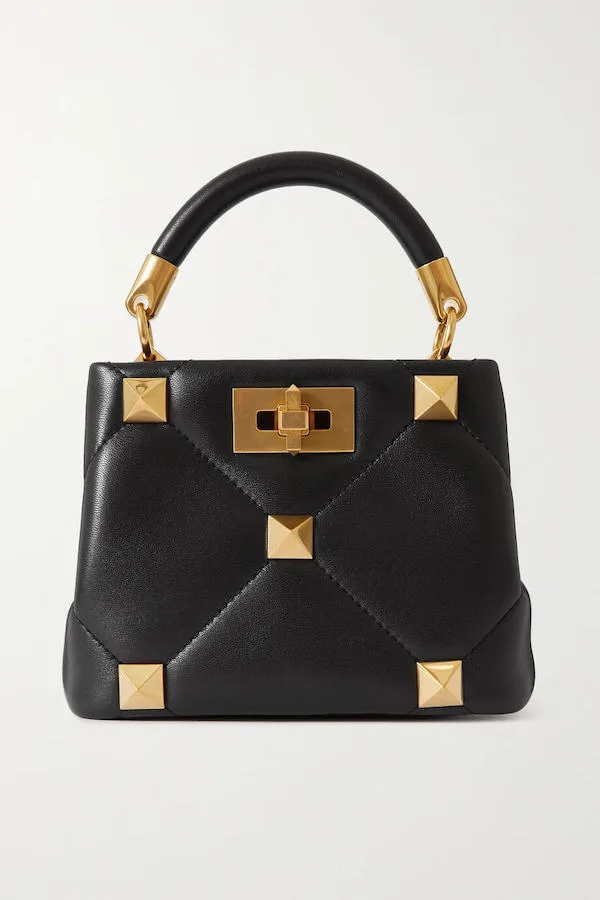 Valentino Rockstud Tote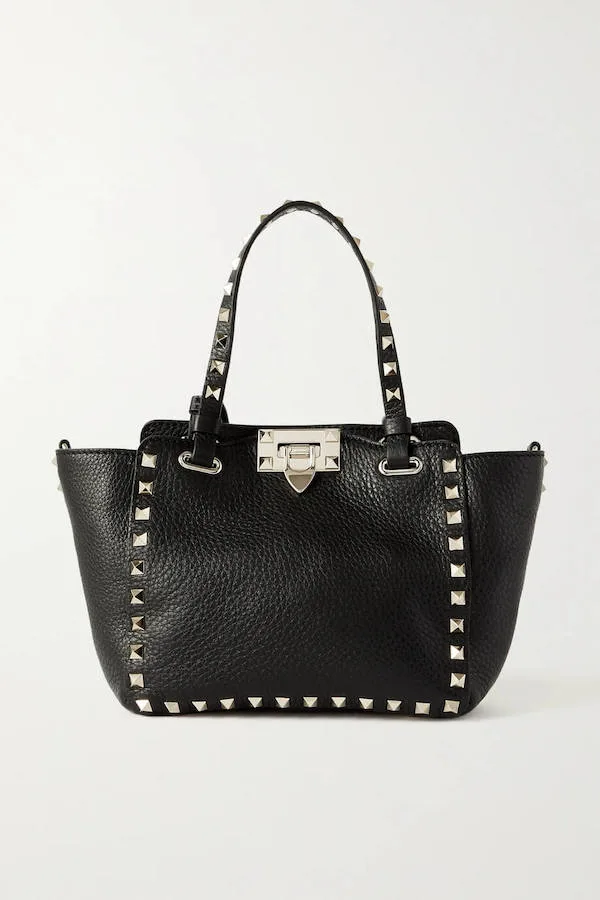 21. Salvatore Ferragamo
Salvatore Ferragamo was born in Italy in 1927. Creativity, passion and resilience are the permanent values of the Ferragamo family, which have been passed down from generation to generation.
Today, Salvatore Ferragamo is luxurious and elegant in style, while paying attention to practicality, and is famous all over the world for its traditional handmade designs and novel styles.
Classic Salvatore Ferragamo Bags:
Salvatore Ferragamo Studio Bag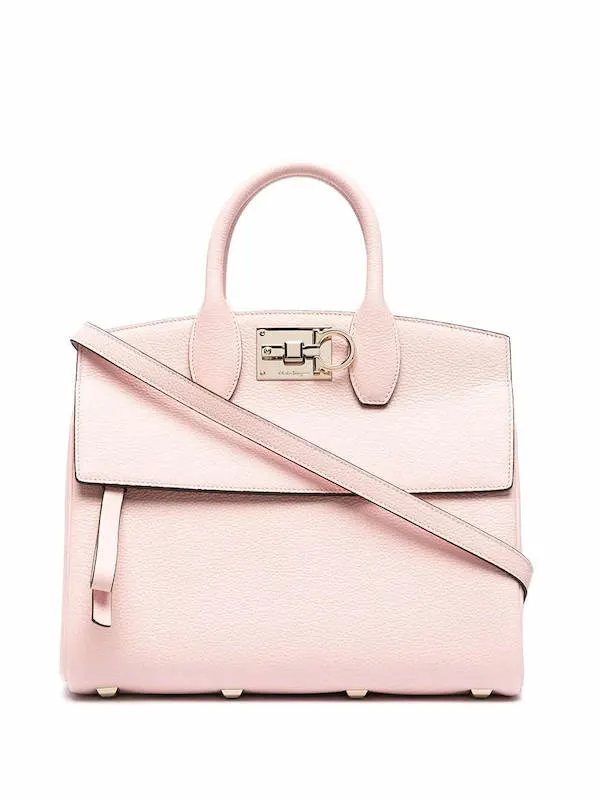 Very suitable for formal occasions or work.
22. Versace
Versace is an Italian luxury brand that uses the Medusa in Greek mythology as a spiritual symbol, which represents a fatal attraction.
Classic Versace Bags:
Le Medusa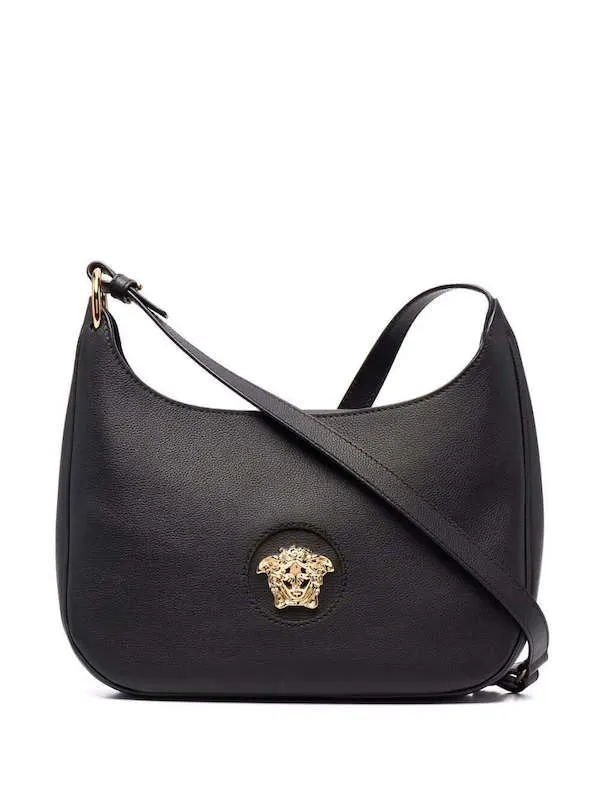 Le Greca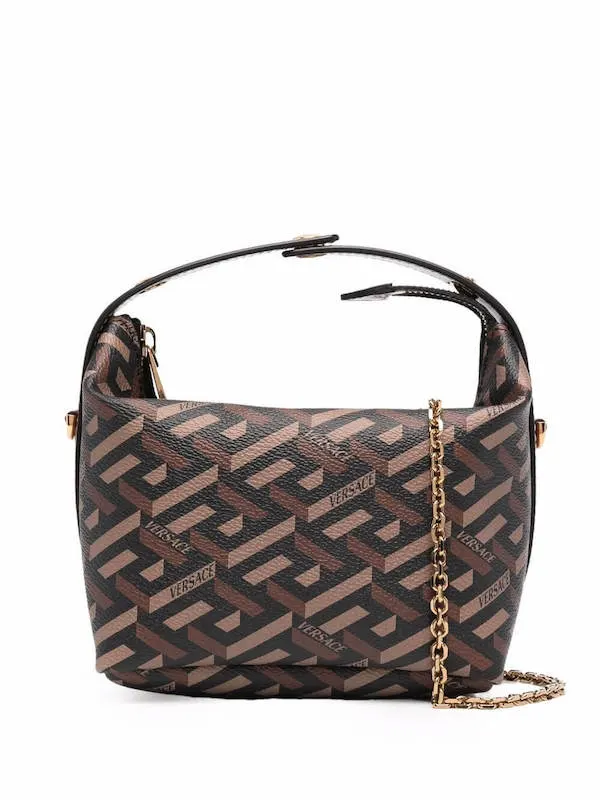 23. Goyard
Goyard is a French brand founded by Francois Goyard in 1853.
Classic Goyard Bags:
Goyard St. Louis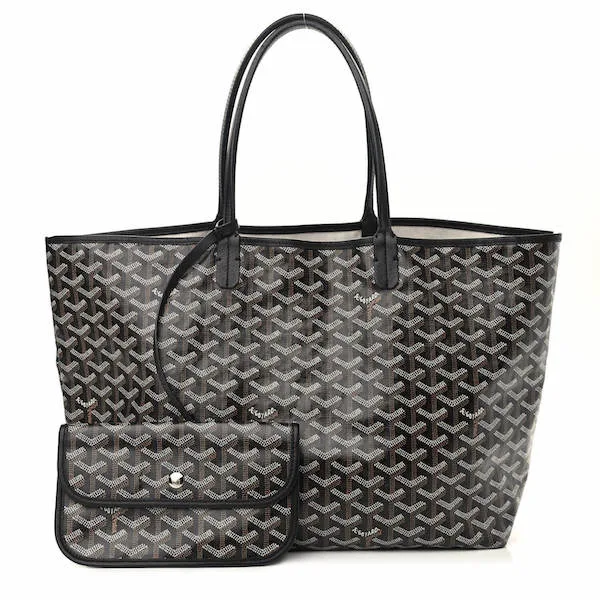 I believe that many people will choose tote bags as their first big-name bags! For example, Louis Vuitton Neverfull, used to be a particularly popular big-name starter bag.
However, looking at it now, it is inevitable that there are still a lot of people who have Neverfull. As their first big-name package, they may have less freshness.
Therefore, Goyard St. Louis has become the first choice for many people's big-name tote bags!
This bag has large capacity, light weight, and durable canvas material. After you buy it, you can carry it every day. Whether it is used for work or travel, it is very trustworthy.
And the Goyard Monogram has a more sense of design than the general solid color tote bag, and it looks very tasteful on back.
24. Dolce & Gabbana
Dolce & Gabbana is a brand founded by Domenico Dolce, Stefano Gabbana in 1985. Headquartered in Milan, Italy, it has become one of the most important international groups in the luxury goods field.
Classic Dolce & Gabbana Bags:
Sicily Bag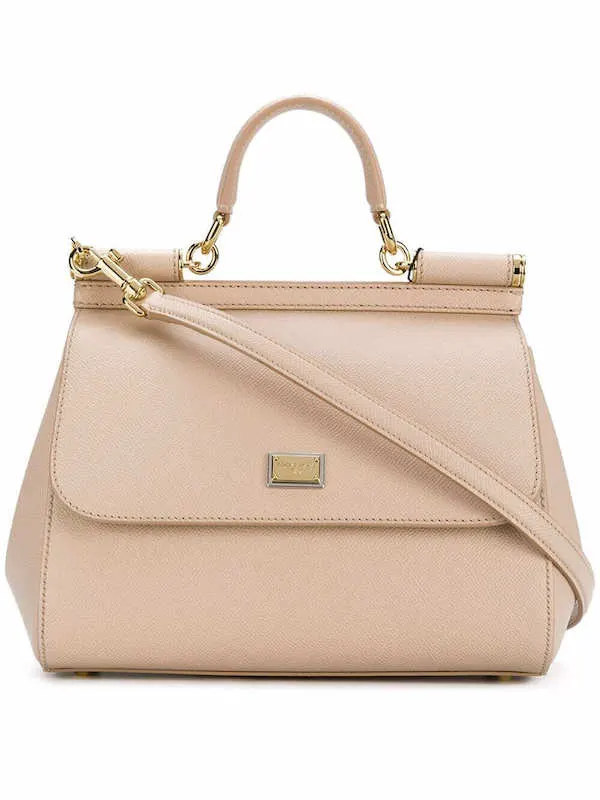 Dolce & Gabana's Sicily bag comes in a number of different pastel hues, suitable for different seasons and styles.
25. Marni
MARNI was founded by the Castiglioni family in 1994 and is now a top fashion brand in Italy.
Classic Marni Bags:
Trunk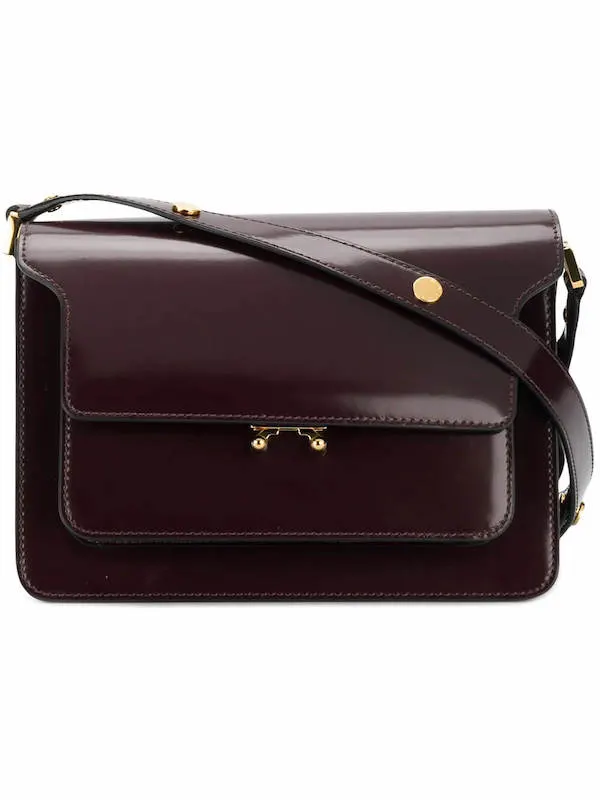 Trunk is Marni's most iconic bag. The bag has clean lines and architectural beauty. It is a representative of a non-logo but highly recognizable bag.
26. Valextra
Valextra is an Italian leather bag brand. The bags under valextra maintain a restrained and luxurious design style.
Classic Valextra Bags:
Iside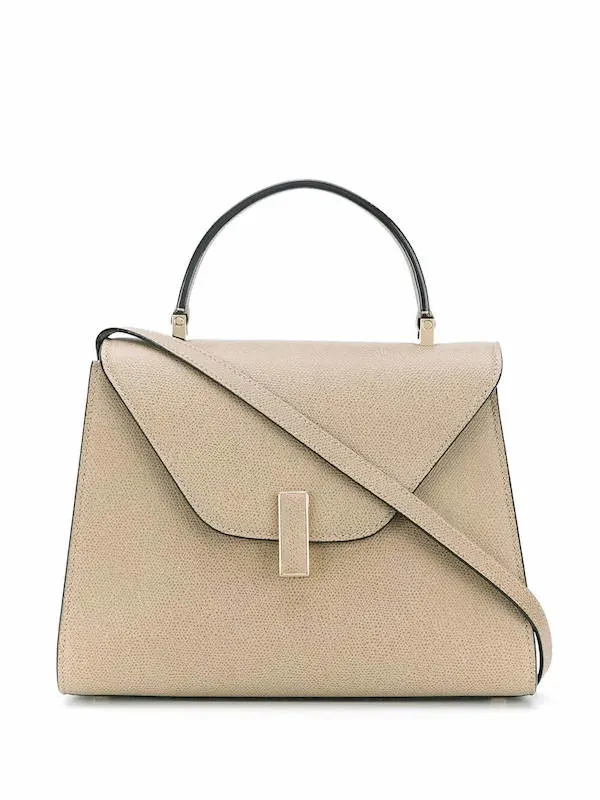 Iside is a typical bag that uses architectural aesthetics. The neat and stylish lines are very modern.
27. Delvaux
DELVAUX was founded by Charles Delvaux in Brussels in 1829.
Classic Delvaux Bags:
Delvaux Brillant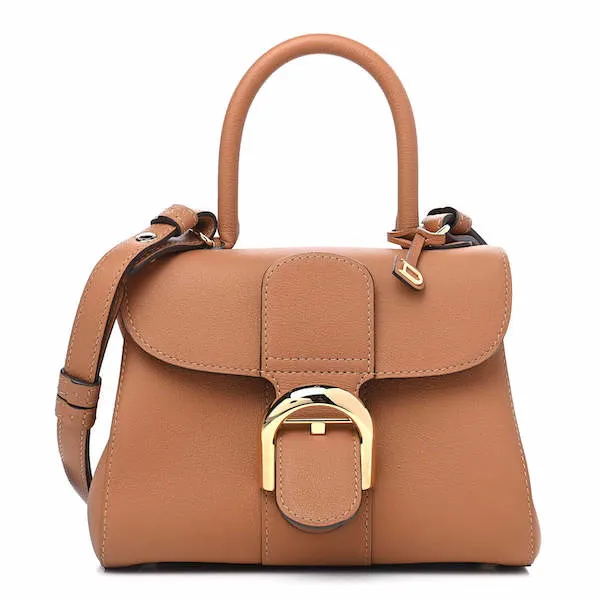 Speaking of Delvaux, I have to mention the super classic Brillant!
It is the most classic and iconic bag of the brand.
Brillant, born in 1958, was specially designed by Delvaux for the Brussels Expo.
Delvaux Tempête 1967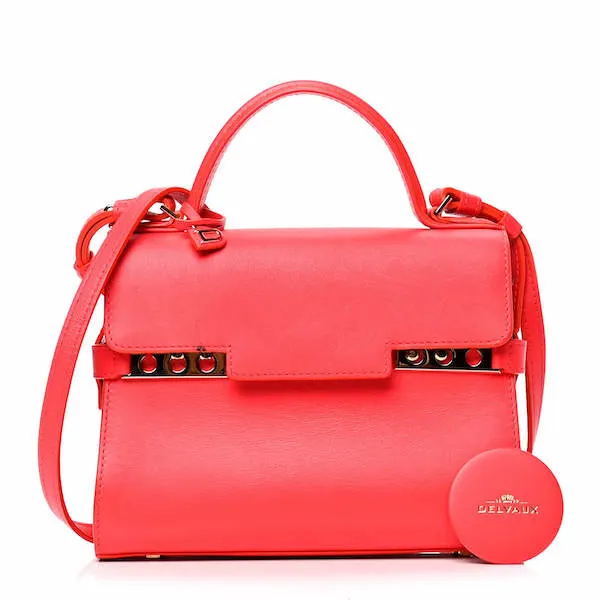 Tempête, launched in 1967, is another very classic bag of Delvaux.
At that time, sailing was very popular in Belgium, and the design inspiration for this bag came from the slings on the sailing boat! In fact, it also has historical significance.
28. Mulberry
Mulberry is a British leather goods brand founded by Roger Saul. Since the establishment of the Mulberry leather kingdom in the Somerset countryside in 1970, it has always been the most innovative and avant-garde high-end leather goods in Britain.
Classic Mulberry Bags:
Bayswater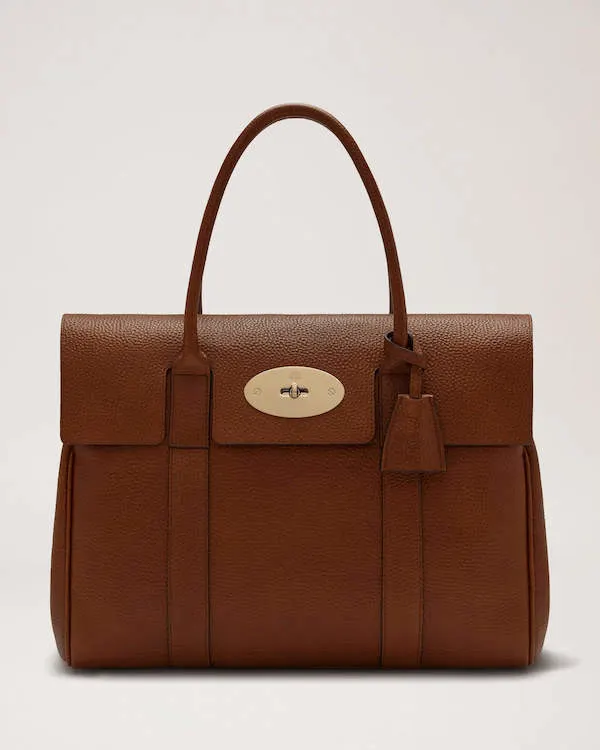 When it comes to Mulberry, it must be the most classic Bayswater. In fact, in such a classic package, Bayswater's pricing is already very low.
After Mulberry's new designer Johnny Coca took office, he has done a lot of redesigns for Bayswater, so now there are several different Bayswater models.
29. Longchamp
Longchamp is a French luxury leather goods brand, founded in Paris in 1948 by Jean Cassegrain.
Classic Longchamp Bags:
Longchamp Le Pliage 1993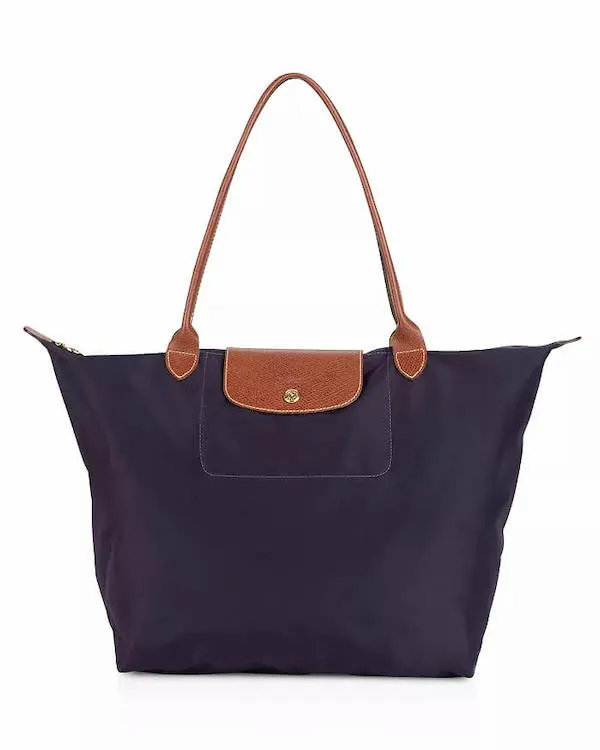 Longchamp's most famous bag is Le Pliage, which was launched in 1993. It is definitely a representative of the brand!
Le Pliage is large in capacity, light in weight, and versatile and durable. It can be said that it is full of advantages!
What's more special is its folding concept design, creating a precedent for folding bags, which is very convenient for storage when traveling.
Longchamp Roseau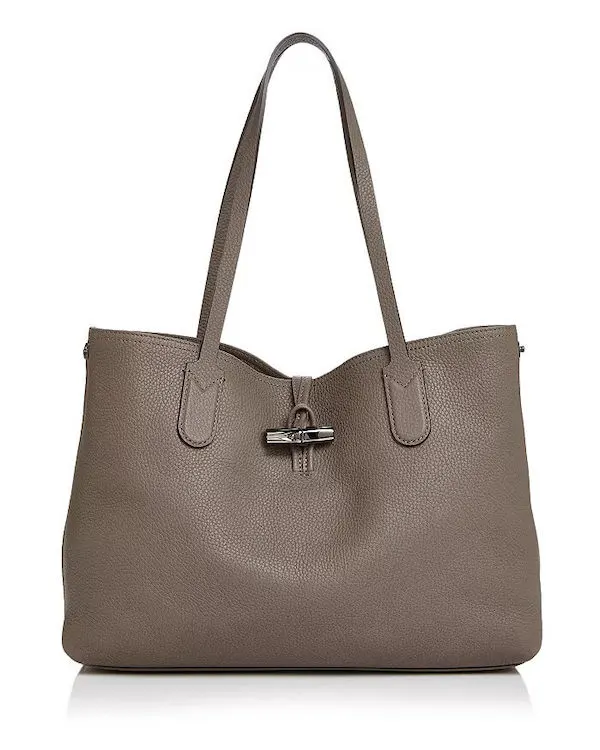 Very cute design, low-key and elegant.
30. Alexander Mcqueen
Alexander Mcqueen is a British brand, created by designer Alexander Mcqueen.
Classic Alexander Mcqueen Bags:
Story Bag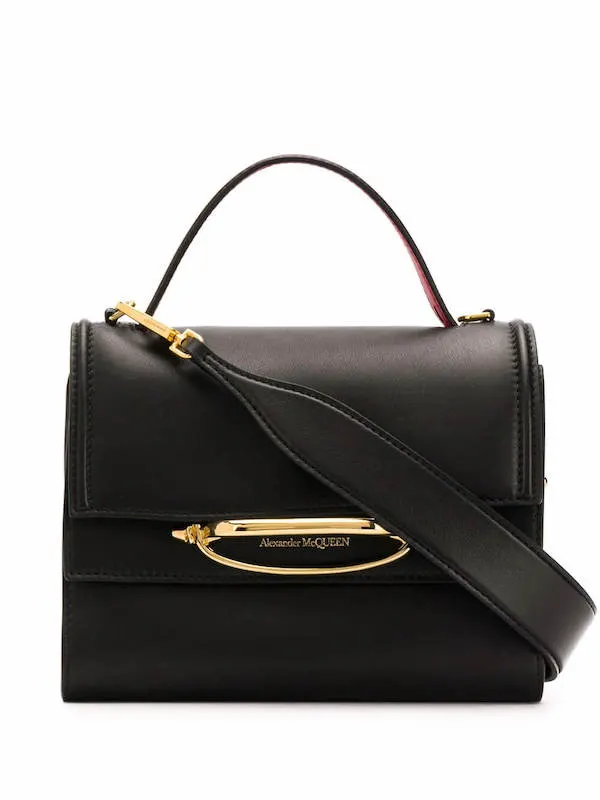 The metal ring design that is the highlight of this series can pass through, which is very eye-catching in the hand.
31. Marc Jacobs
Marc Jacobs, a luxury brand that originated in the United States, was founded in 1984. The founder of the brand Marc Jacobs has served as the designer and creative director of the Louis Vuitton brand.
Classic Marc Jacobs Bags
The Camera Bag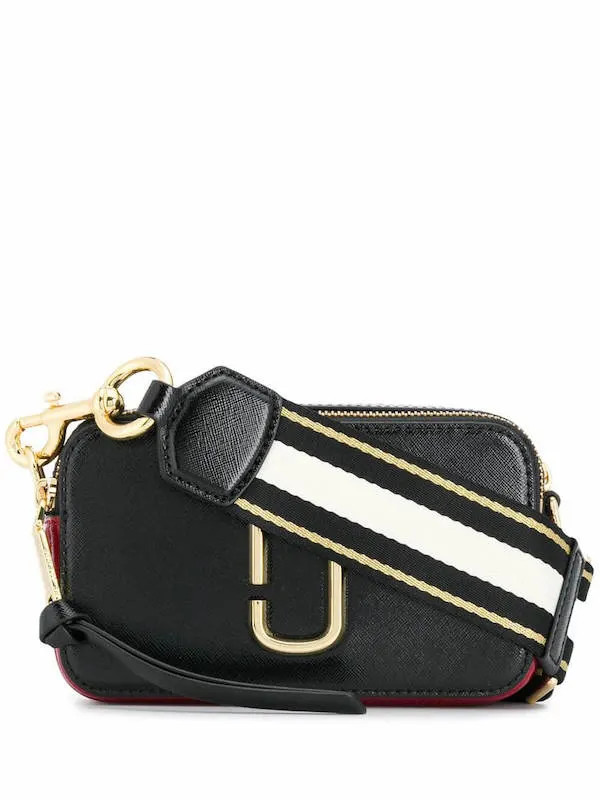 The camera bag of Marc Jacobs is a very popular bag in their family, and many celebrities and Internet celebrities often carry it.
Carolyn crocodile handbag
One of the most expensive bags
32. Tory Burch
Tory Burch is an American luxury fashion lifestyle brand that inspires people all over the world with designs full of personality, beauty and confidence. The brand was founded in February 2004. The products with both modernity and traditional spirit fully reflect the personal style and spirit of Tory Burch, the brand's executive chairman and chief creative officer.
Classic Tory Burch Bags:
KIRA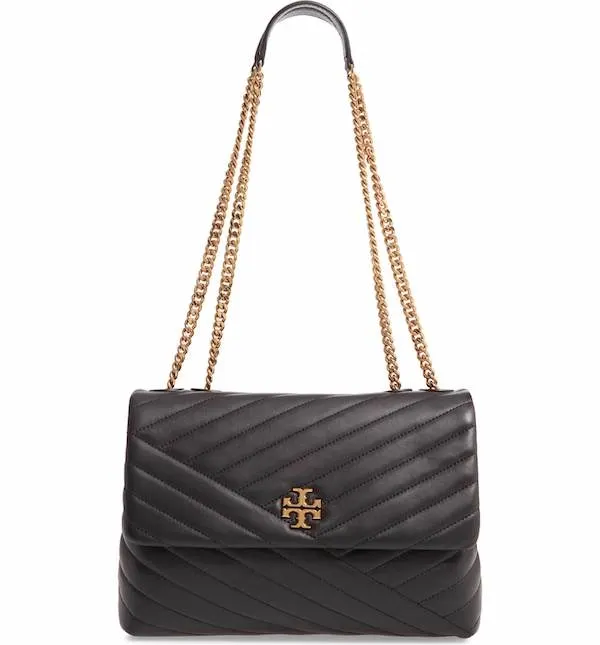 Lee Radziwill Double Bag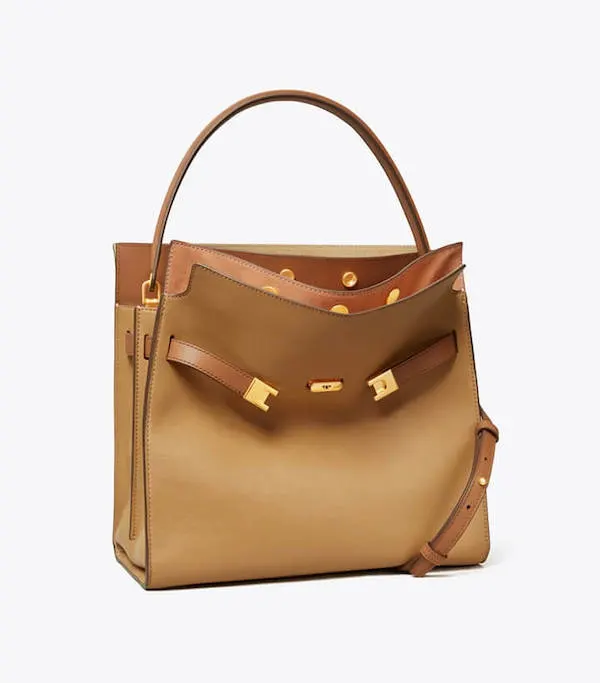 33. Michael Kors
Michael Kors is a luxury brand of the same name created by a fashion designer himself. It was formally established in 1981 and headquartered in New York City.
Classic Michael Kors Bags:
Hamilton Bag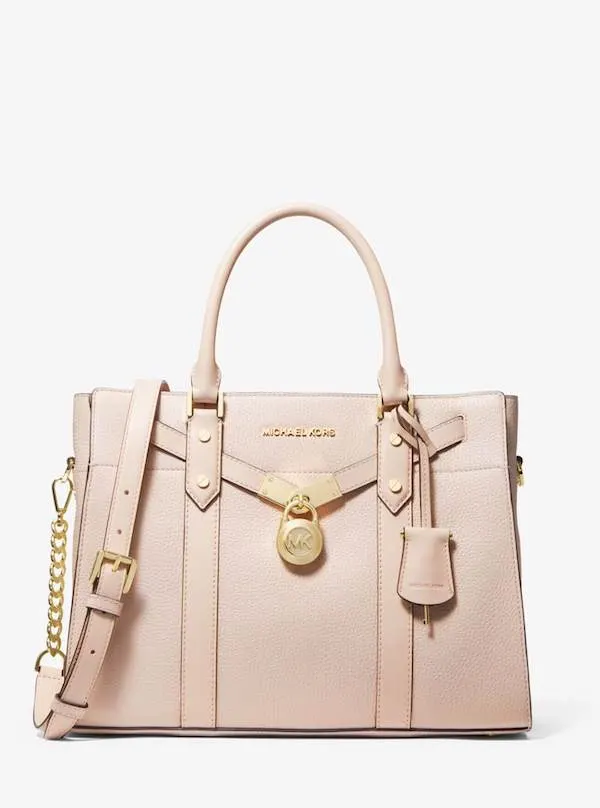 It is also a classic MK bag. There is an MK padlock and exquisite leather ornaments in a conspicuous place on the bag, which adds a sense of magnificence to the overall shape.
Mercer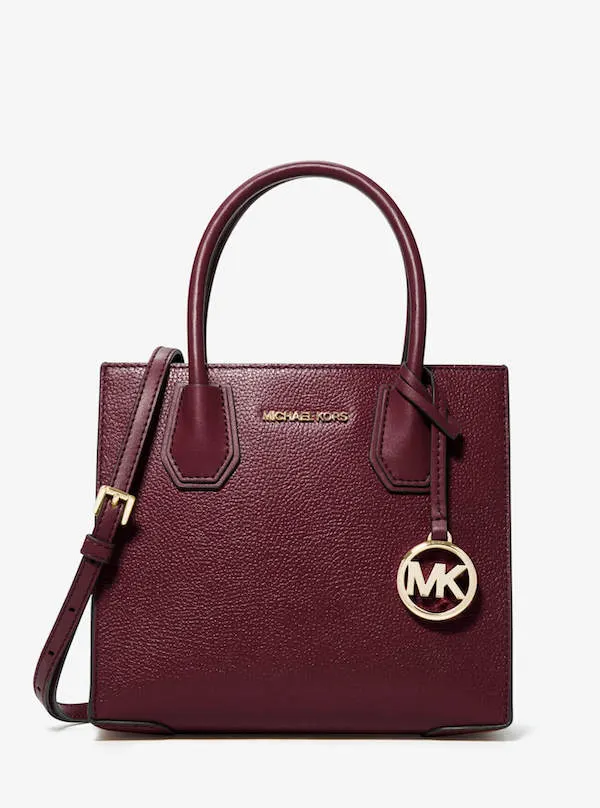 It is also a very suitable bag for young girls. It has a relatively large capacity and can hold a lot of things. It is very lively and cute with the overall outfits, suitable for dating, going out, etc.
34. Kate Spade
Kate Spade is an American brand founded by Katherine Noel Brosnahan in New York. It is popular with its simple and smart shape, bright and bold colors and a lively and interesting life attitude.
Classic Kate Spade Bags:
KateSpade Spencer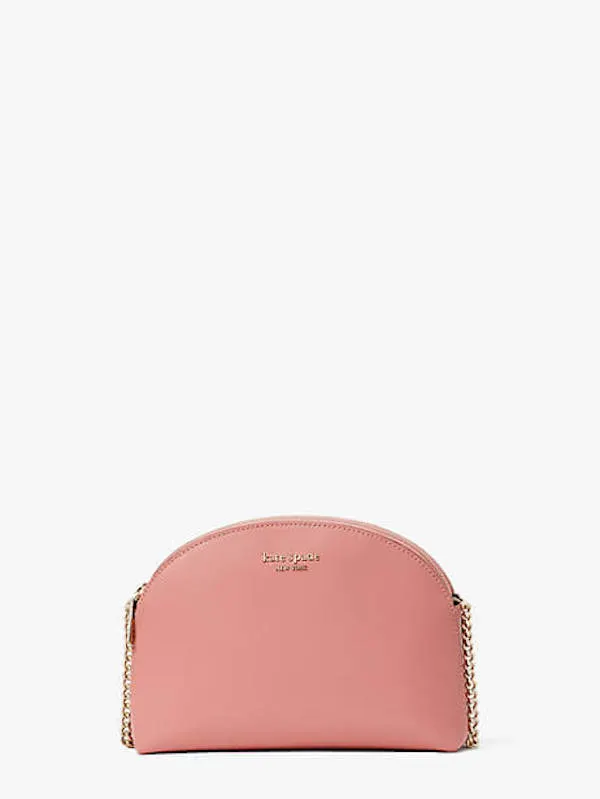 The shell bag can hold things more than expected, and it is suitable for various occasions. You can place mobile phones, various cards, keys, etc. A small bag that is very convenient and portable.
35. Coach
Coach was born in 1941. Headquartered in New York.
Classic Coach Bags:
The Tabby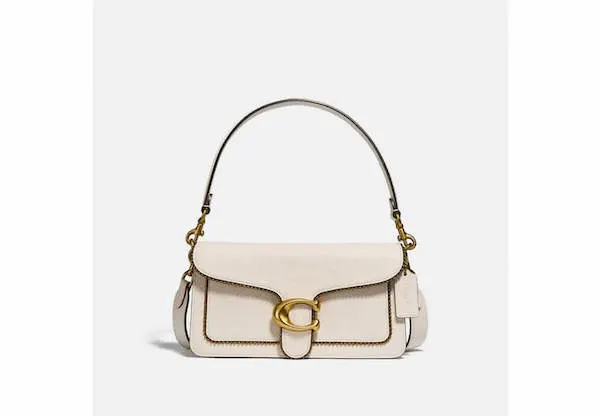 In recent years, Coach's design has become more and more lively, and it has launched many bags in various bright colors that are popular among young people.
36. Alexander Wang
Alexander Wang is the brand of the same name of designer Alexander Wang. Everyone is no stranger to it. However, since recently, the brand has not only announced its withdrawal from New York Fashion Week and an independent catwalk, it has also changed the logo from the previous Alexander Wang to alexanderwang. The new logo uses all lowercase letters, removes the space in the middle of the name, and the font is thinner than the original, showing a more avant-garde and fashionable atmosphere.
Its bags are most suitable for girls with locomotive style. The designs of various rivets, metal chains, and zippers are very young and cool.
Classic Alexander Wang Bags:
Attica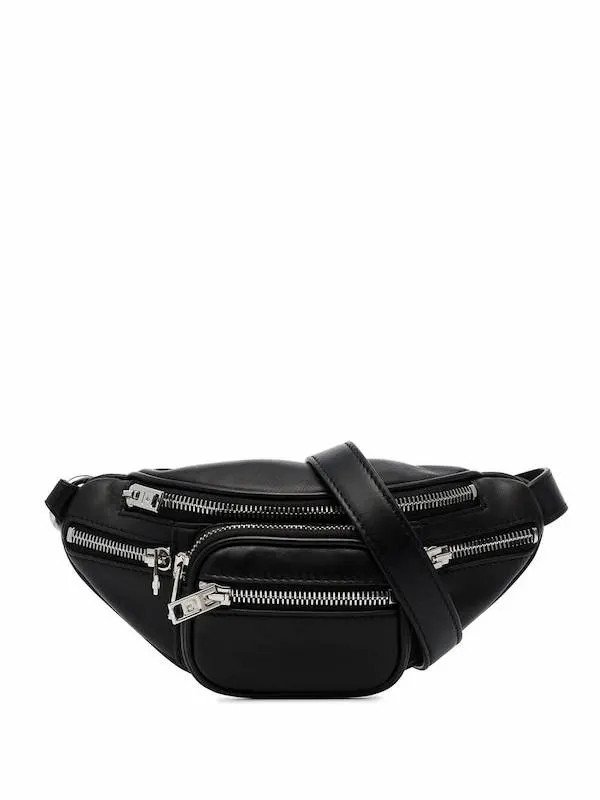 The most popular one is the Attica belt bag, which has a very motorcycle-like metal ring bag chain + many zipper details.
37. Off-White
Off-White is a street fashion brand founded by designer Virgil Abloh in 2013.
Classic Off-White Bags:
Burrow Bag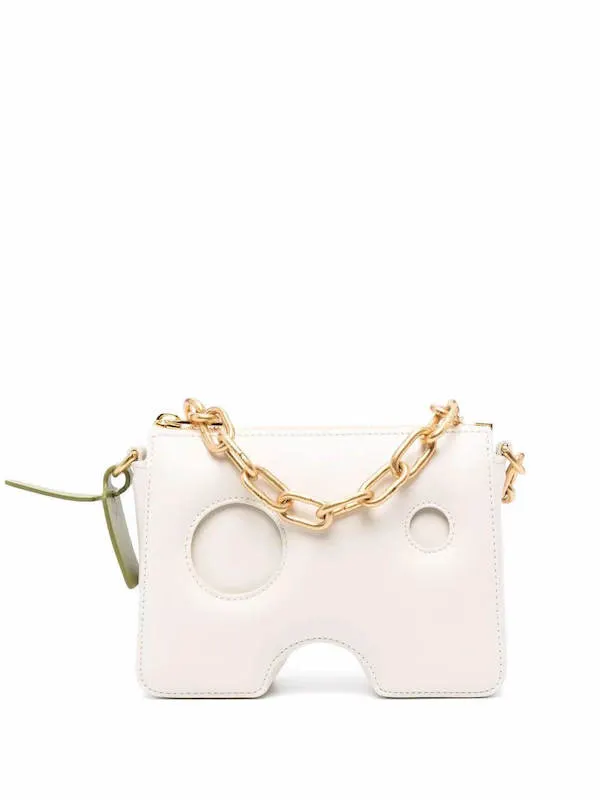 Off-White Burrow Bag is quite popular recently.
The whimsical meteorite cave design + a slightly puff-like body, wonderful and cute, and it fits the popular elements nowadays, making people feel full of freshness!
38. JW Anderson
JW Anderson was founded in 2008 by designer Jonathan Anderson. It is a very young brand. In the short time since the brand came out, the achievements made are impressive.
Since its establishment, it has been chased by fashion magazine editors, buyers and fashion icons.
Classic JW Anderson Bags
Hobo bag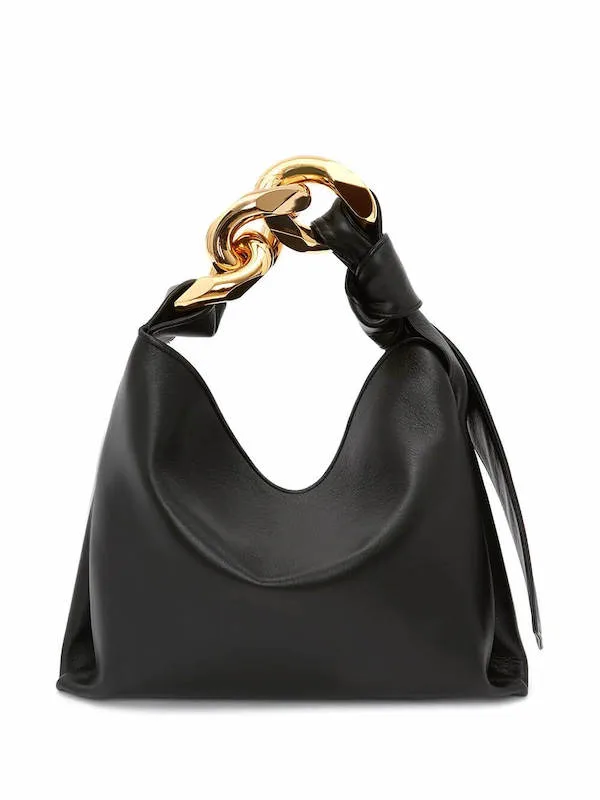 Relaxed slouchiness and a chunky gold chain, who doesn't love it?
39. Stella McCartney
Stella McCartney is a brand founded by designer Stella McCartney. The brand is renowned for its use of vegetarian leather.
Classic Stella McCartney Bags:
The Falabella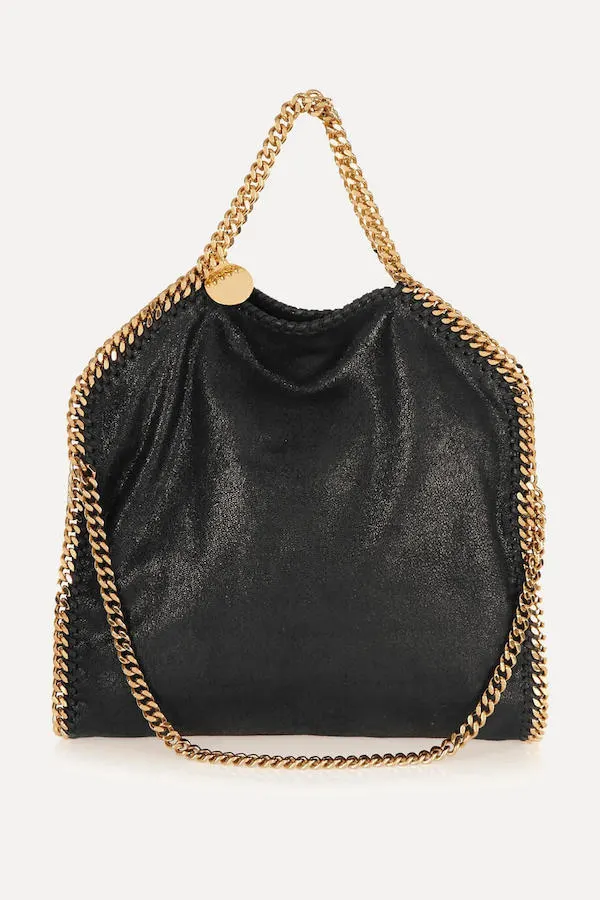 40. The Row
Some bags or clothes, although the design is particularly simple, but they are very expensive at first glance, referring to brands like The Row.
Classic The Row Bags:
Everyday textured-leather shoulder bag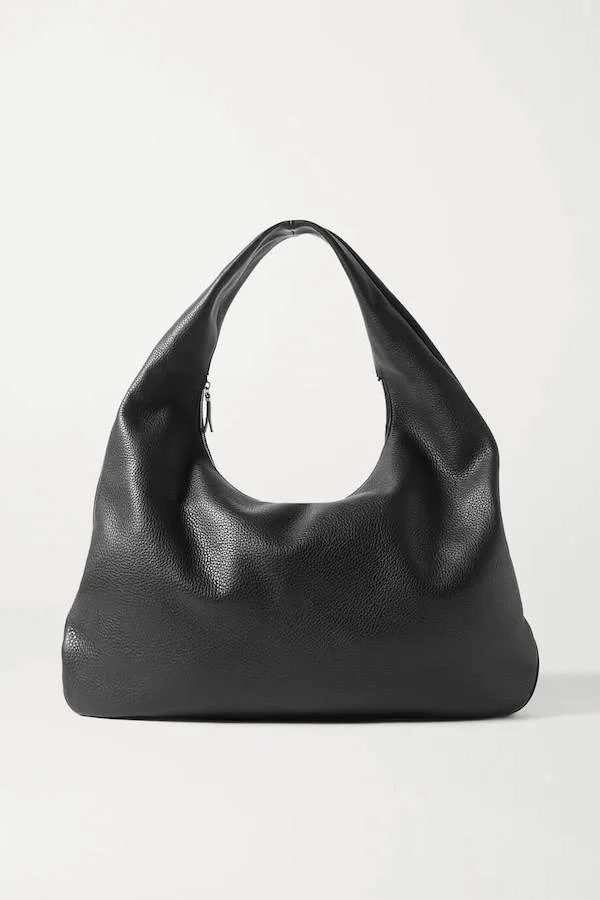 41. APC
This brand from France has a simple, classic, low-key design and a bit of retro flavor, especially French minimalist style.
The price of the A.P.C package is not expensive, but the quality is actually quite good, very worthy of this price!
Classic APC Bags:
Half Moon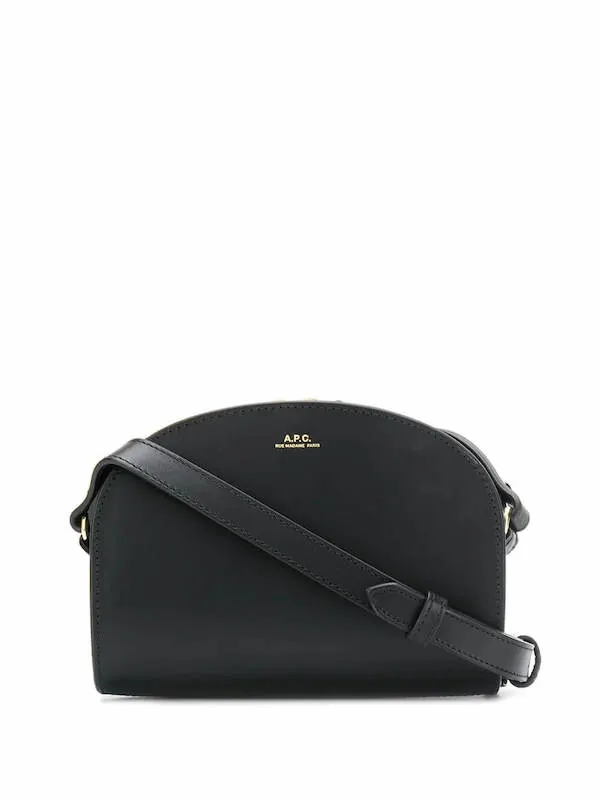 Quite simple and low-key, and very versatile, and will make you feel like a Parisian girl who visits an art gallery on a lazy weekend afternoon, very casual and chic.
42. BOYY
In 2004, the handbag brand BOYY, co-founded by a couple of Canadian Jesse Dorsey and Thai Wannasiri Kongman, has taken the world by storm with its iconic "square buckle bag".
Classic BOYY Bags:
Romeo bag
43. Jil Sander
The brand founded by German designer Jill Sander is known for its simplicity. JIL SANDER was founded in 1968, acquired by Prada in 1999, and then resold to Change Capital Partners in the UK.
Classic Jil Sander Bags:
Tangle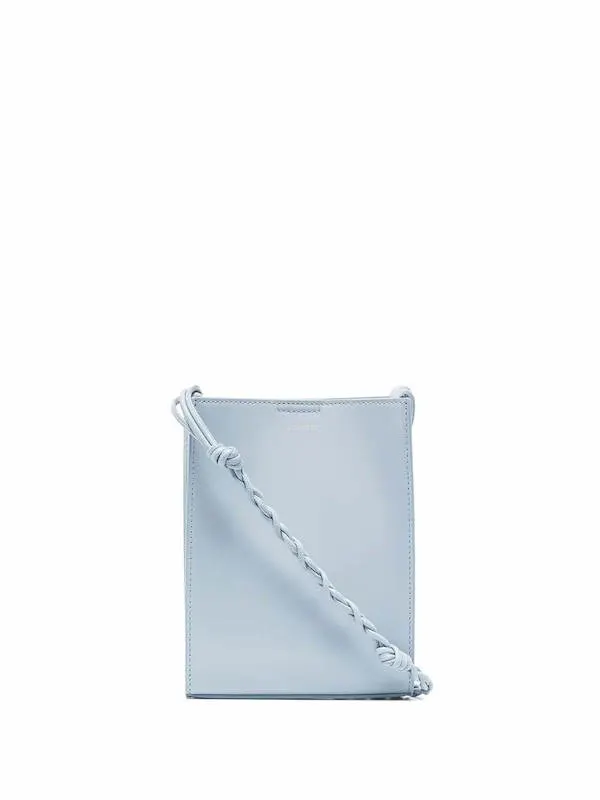 There are no metal parts on this bag. The square body of the bag has a three-dimensional geometric beauty, with clean lines, especially the small-sized upper body with a lovely feeling.
The most special thing about it is this braided shoulder strap!
Like intertwined vines, to such a monotonous and simple bag, it adds a high-level and Zen-like detail.
At the same time, this bag is also very easy to match. It is a casual and nonchalant style, which can easily create a natural and simple fashion sense!
44. Sophie Hulme
SOPHIE HULME is a bag accessories brand of the same name founded by British designer Sophie Hulme in London in 2008. It is committed to using classic and high-quality leather design to create a minimalist luxury style.
Classic Sophie Hulme Bags:
Swing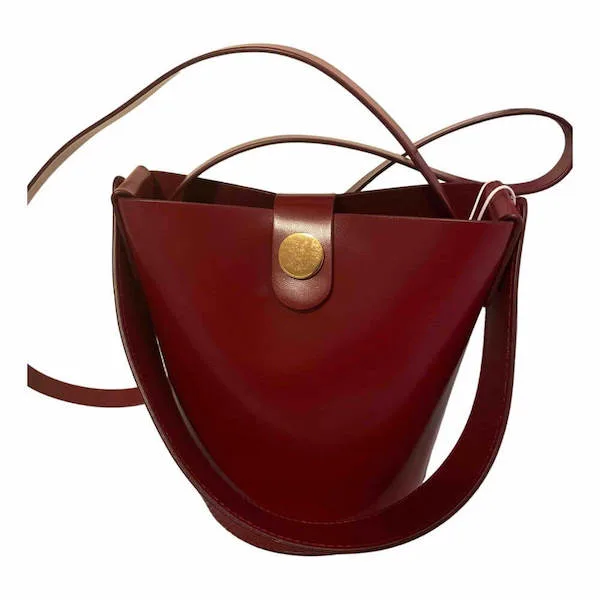 It is not the same as most other bucket bags. It has a sort of slack and sexy when backed up. It is a very iconic design with cold wind, and it really feels like Celine Twisted Cabas.
What's more valuable is that Swing's shape is simple, but it is still very recognizable.
45. Danse Lente
DANSE LENTE is a fashion bag brand founded in London in 2017. Although it was established not long ago, it has already attracted many fashionistas. Most of its bags are young and lively, with bolder colors and more color-blocking blocks.
Classic Danse Lente Bags:
Phoebe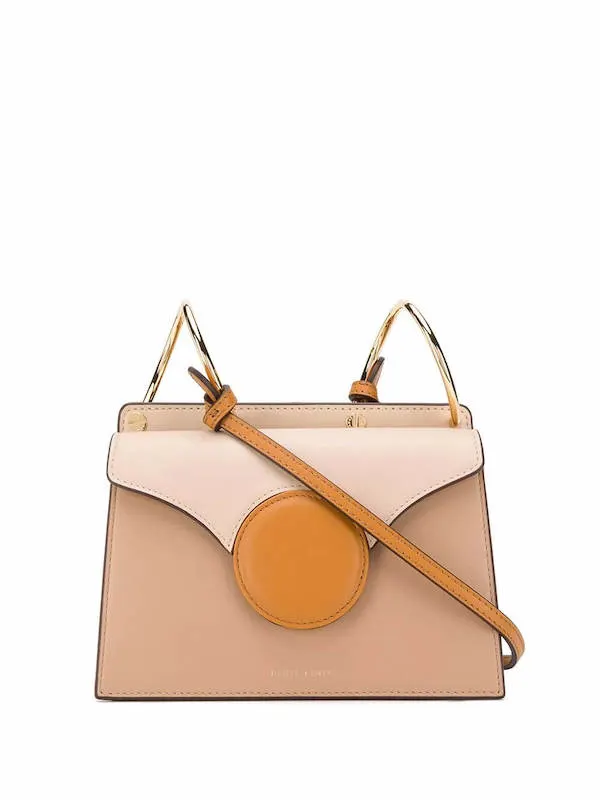 What everyone is most familiar with is this Phoebe, which has a stiff and stylish shape of the organ bag, which has both an artistic sense and a very unique architectural beauty.
The two twisted metal "ears" on the top of the bag are also a big sign, which looks very interesting.
Johnny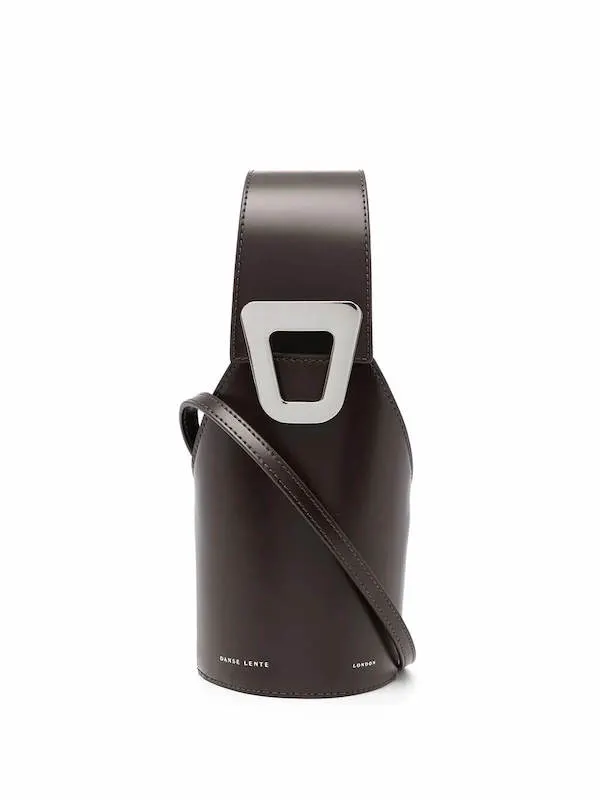 It has a very strong sense of shape in the bucket bag, and its body is like a sculpture placed in an art gallery. Johnny is flatter than ordinary bucket bags, and the pentagonal opening has a sense of fun like origami!
The horseshoe metal buckle at the connection between the handle and the body of the bag is the finishing touch, which fits perfectly with the shape of the bag. This small design ingenuity has also raised the style of the bag to a higher level.
46. Wandler
Wandler is a small crowdsourcing brand from the Netherlands. It has developed very fast. It was only established in 2017 and has become very popular this year.
Classic Wandler Bags:
Hortensia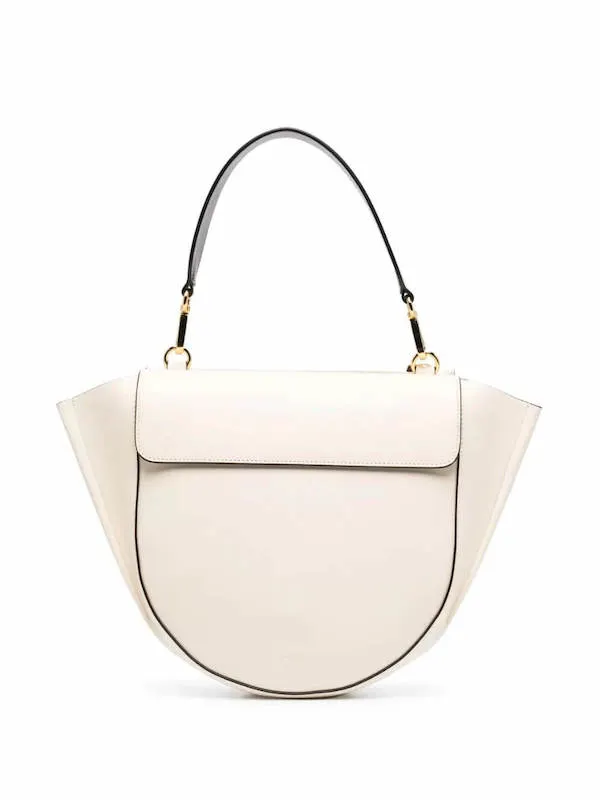 Its shape is extremely simple, with no logo and pure color.
Although it is very simple, you will never think it is a boring bag, and the unique geometric sense has nothing to do with rigid seriousness.
And after watching it for a long time, you will feel a kind of elegant feeling. I think this is probably the charm of the phrase "Less is more" in the fashion circle.
47. Acne Studios
Acne Studios is a diversified luxury fashion brand founded in 1996 in Stockholm, the capital of Sweden.
Classic Acne Studios Bags:
Mini Musubi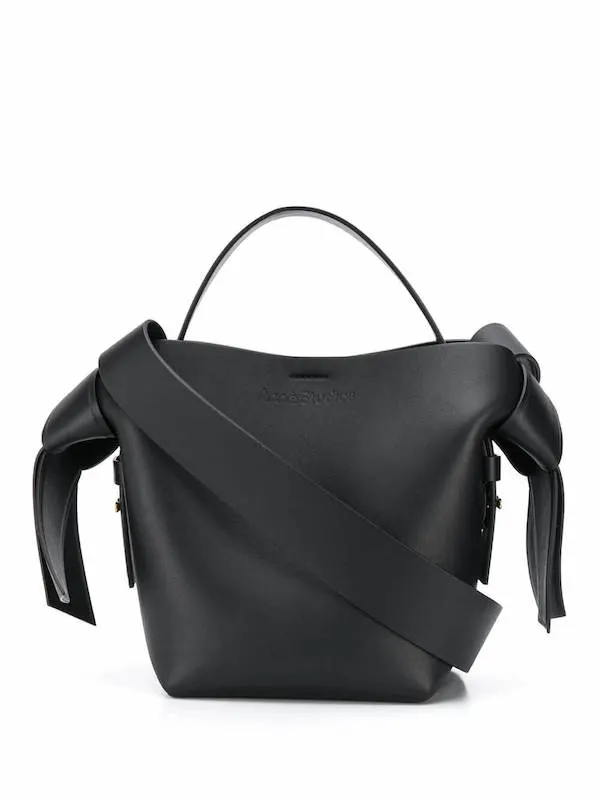 This Mini Musubi is a more representative style of Acne Studios. It is said to be a Mini, but it is not a mini bag at all. It is a serious handbag, which can be used for work and daily travel!
48. MANU Atelier
The MANU ATELIER fashion bag brand was founded in Turkey in 2014 by sisters Merve and Beste.
Classic MANU Atelier Bags:
Cylinder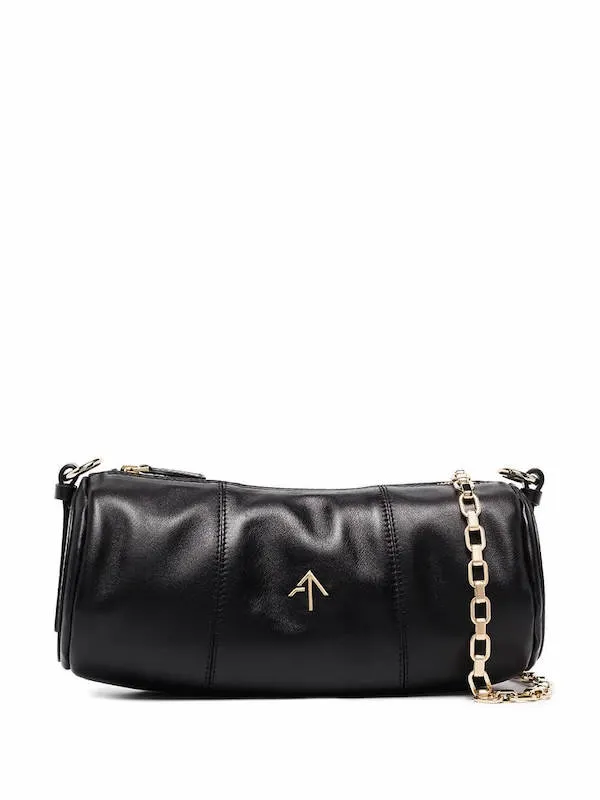 Equipped with a metal chain, it looks more feminine and casual.
49. Staud
STAUD is a luxury brand from Los Angeles, USA. It was founded in 2015 and focuses on luggage products.
Classic Staud Bags:
Moon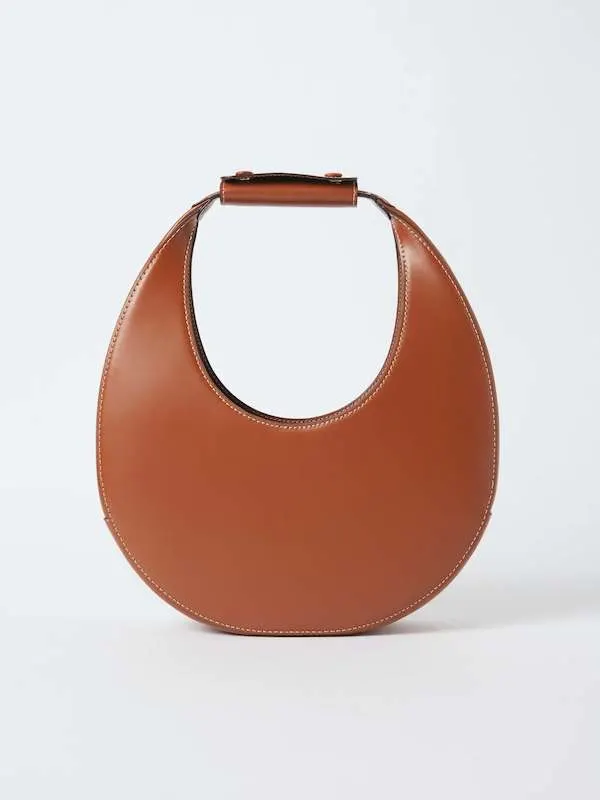 Its shape is really like a moon, it is retro and has a strong artistic flavor, and it feels particularly design sense at first glance.
And Moon has a variety of different sizes, colors and materials to choose from, and the round shape is especially beautiful for taking pictures!
Rey

Rey's retro temperament is more intense, with crocodile embossing, oval handles and deep recessed openings, just like the bags that grandma would carry when she was young.
Rey is inspired by furniture. In fact, there are also U-shaped bag elements, which have more distinct edges and corners, so they are more statement.
Tommy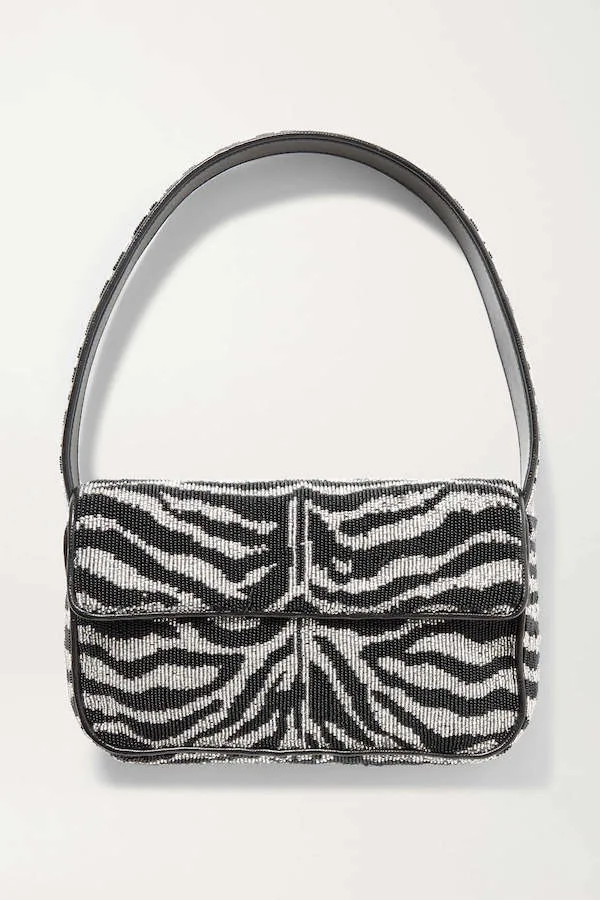 This bag is actually a very basic underarm baguette bag design. The special feature is that the bag body uses beads to create a variety of patterns.
There are animal patterns, geometric figures, plaid patterns, etc., especially young and active, and a little like the beaded fashion accessories we have seen when we were young, which makes people feel particularly intimate.
50. Little Liffner
LITTLE LIFFNER is from Stockholm, Sweden. It was only born in 2012 and it was very young. However, it has already made a reputation in street shooting circles.
Classic Little Liffner Bags:
Tulip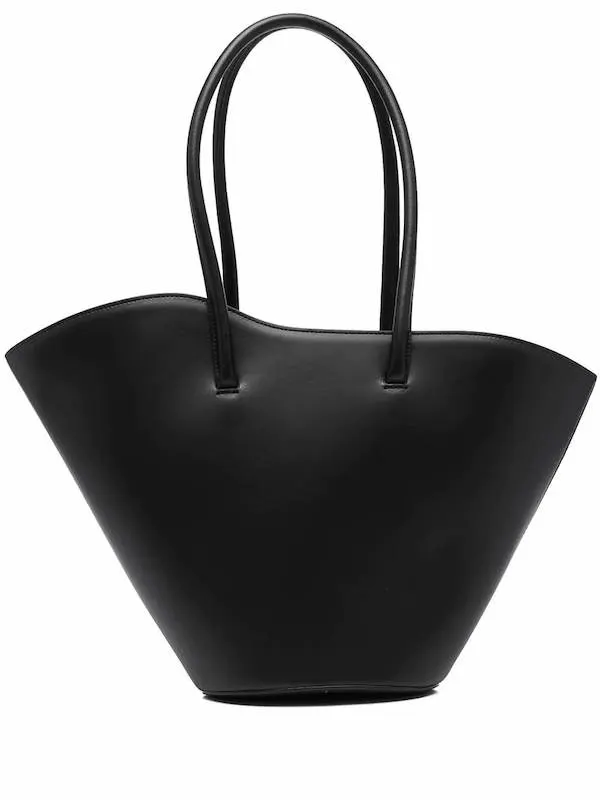 As a tote bag, Tulip is really special.
The big opening, the arc design is as exquisite as a sculpture, and the high-quality items are not inferior to the big-name bags, just a simple solid color is already very statement.
There are many different colors and sizes to choose from.
51. Jacquemus
The French brand Jacquemus was founded in 2009 by the self-taught designer Simon Porte Jacquemus. The brand's name is derived from the designer's mother's surname.
Classic Jacquemus Bags:
Le Sac Chiquito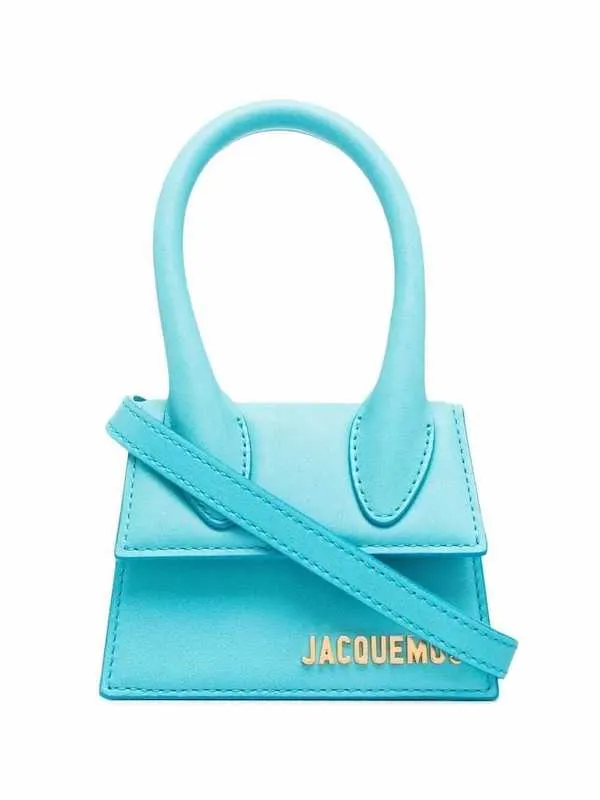 This post was all about top luxury handbag brands and the best designer handbag brands.
About The Author
Tracy is an experienced personal stylist, shopping expert, and fashion & lifestyle blogger. She has been featured on Time Magazine, Bustle, Best Life, Glam, The Zoe Report, Mic, and GOBankingRates, for her insights on fashion, beauty, home decor, and lifestyle. Read More
Related Posts: