Looking for cute Christmas tree decorating ideas? Check this list for 40+ amazing ideas that we obsess over, and you definitely will love them!
I can't believe Christmas is coming already, and I am so excited about decorating my Christmas tree this year!
When I lived with my parents, the discussions over decorating our Christmas tree every year were always exciting and enjoyable. They made me feel so good about the days past and have more hope and confidence for the coming days!
So since I moved out from my parents' house, I have continued the tradition and would love to spend a lot of time searching around and getting inspirations, planning, and shopping for the ornaments. I also loved to DIY some little cute Christmas trees for my bedroom (I used to have a tiny bedroom, so there was no enough space for a big tree, but I love to see a Christmas tree by my bed).
This year, I have found out the below 40+ fantastic Christmas tree decorating ideas. And I hope you like them too!
So scroll down to check these ideas, and don't hesitate to pin the ideas you like!
This post may contain affiliate links, which means I'll receive a commission if you purchase through my link, at no extra cost to you. Please read the full disclosure here.
This post is all about Christmas tree decorating ideas.
Traditional Christmas Tree Decorating Ideas
Traditional Christmas tree styles are always the safest way. And this year, I strongly recommend you try some red plaid ornament to enhance the cozy and festive vibes in your rooms.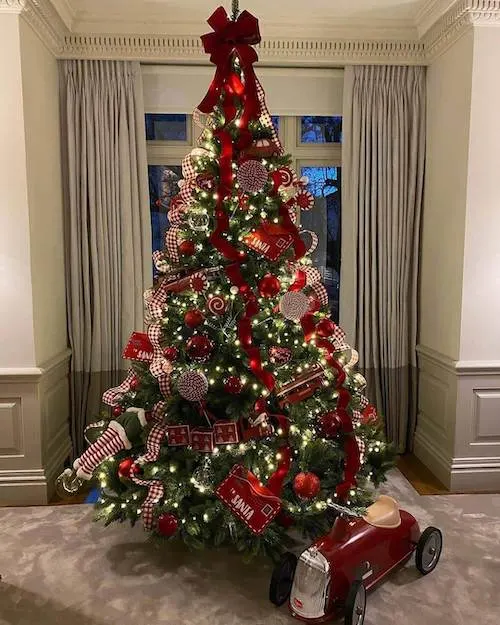 White And Silver Christmas Tree Decorating Ideas
I tried white and silver last year, and I love this metallic and chic feeling And it is suitable for both large apartments or small spaces!
One good idea to make your white silver Christmas tree not boring is to add more white and fluffy decorations in the same room. They make your rooms look much more expensive and lovely.
Knit pillowcases, chunky knit blankets, faux fur rugs, white paper stars, snowflakes ornaments are all excellent choices. And you can always find affordable options.
And you can easily mix the white and silver colors with other colors you love, like blue and gold.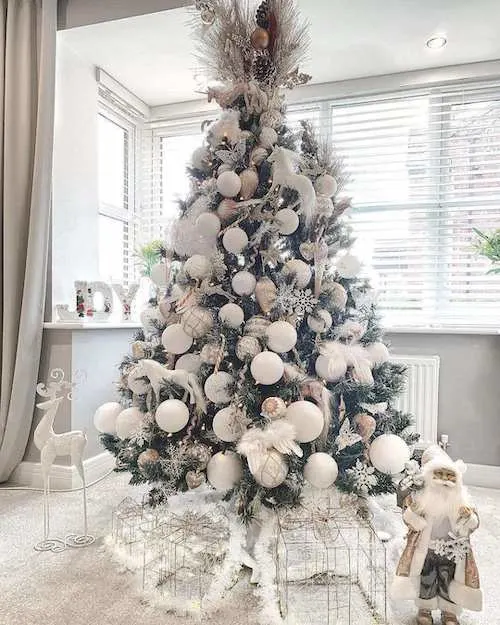 Rustic Christmas Tree Decorating Ideas
Rustic Christmas trees are not suitable for my current home, but I also enjoy browsing this style. Maybe in the future, I will try one.
And the below two ideas are what I prefer this year. They look cute and chic, expressing all the holiday wishes and loves in the beautifully decorated designs.
Red Christmas Tree Decorating Ideas
Red ideas are the best ones for those who love a solid festive style. And it is easy to decorate your ideal Christmas tree based on the colors from Santa!
You can try different shades of red and mix them to make your tree more dreamy.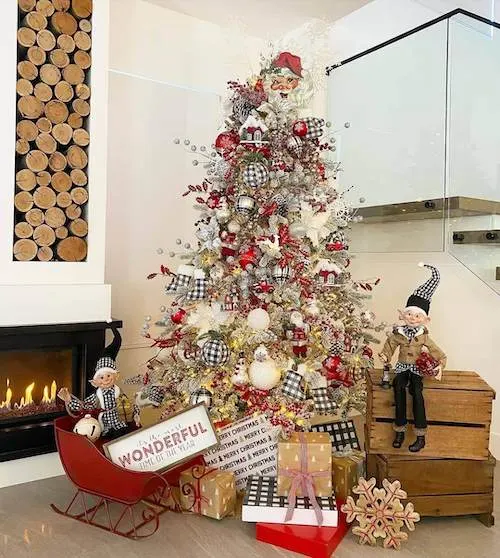 Elegant Christmas Tree Decorating Ideas
If you are worried that an elegant Christmas tree will reduce the festive vibes, check the below stunning ideas.
Add blush color to your Christmas tree. Hang up string lights. Boldly use creative ornaments like flowers in one of the below ideas. And you will get the best elegant Christmas tree with your personal touches!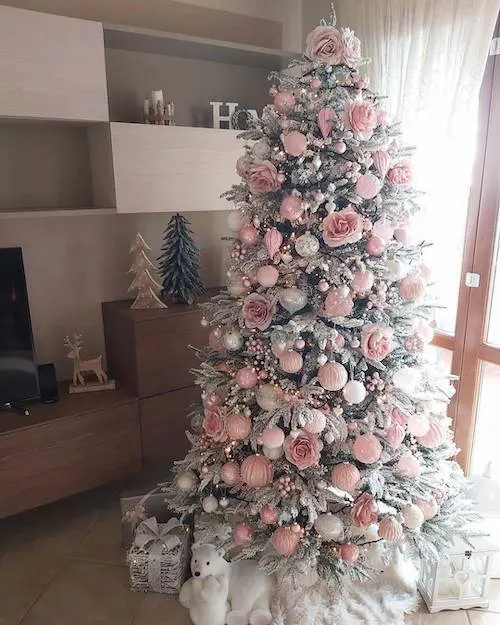 Simple Christmas Tree Decorating Ideas
I found the blow ideas are so clever to create the gorgeous Christmas trees using simple ornaments!
And the secret is to choose one color from your existing room decorations as your Christmas tree ornaments' key color. And the whole tree will look beautiful in your room.
And also, you can creatively set up your Christmas tree to get more fun!
Unique Christmas Tree Decorating Ideas
Want to check more creative ideas? Check the below ones. Spell out your favorite Christmas carol's lyrics, spell out your loved ones' names, use non-traditional colors. Enjoy decorating your lovely Christmas tree!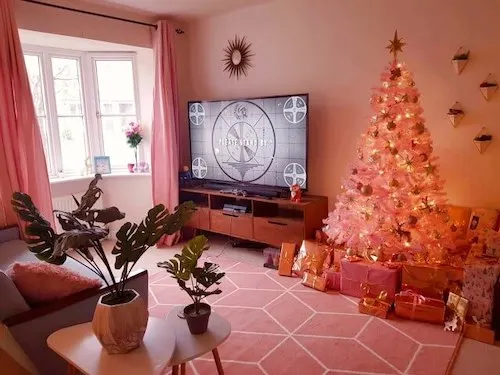 This post was all about Christmas tree decorating ideas.
About The Author
Tracy is an experienced personal stylist, shopping expert, and fashion & lifestyle blogger. She has been featured on Time Magazine, Bustle, Best Life, Glam, The Zoe Report, Mic, and GOBankingRates, for her insights on fashion, beauty, home decor, and lifestyle. Read More
Related Posts: