Looking for cute backpacks for college students? Check this post for the 39 cutest backpacks that you can shop directly right now!
Tired of your high school bags? Looking for the best backpacks which have enough room for your 15-inch laptop but still look freaking cute?
In this post, we round up the 39 cutest backpacks for college students from our favorite brands and retailers. All the backpacks have a roomy large compartment, as well as easy access pockets for all your daily essentials, heavy textbooks, gym clothes, laptop, and they all, look stylish and cute enough to make them a great addition to your college outfits! And most of them are also great for your work, travel, date, etc. We also include cute waterproof bags for you to choose from.
So stroll down to check these backpacks, you can shop them directly via the "Shop The Backpack" link below each product, and don't hesitate to pin the backpacks you like.
This post may contain affiliate links, which means I'll receive a commission if you purchase through my link, at no extra cost to you. Please read the full disclosure here.
This post is all about cute backpacks for college students.
Cute Laptop Backpacks For College Students
VSNOON Laptop Backpack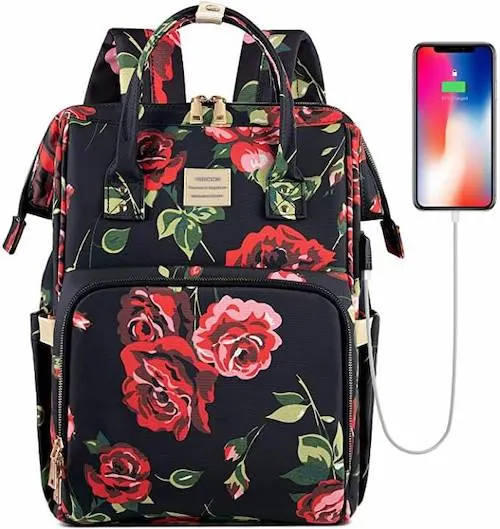 With over 10K 5 star ratings on Amazon, this backpack will not disappoint you!
This generous wide-open compartment with padded sleeve keeps your laptop safe and protected. And there are still plenty room for your laptop accessories, A4 files, books, clothes, etc.
Our favorite features include a USB port extended on the side of the backpack and built-in a charging cable inside. So it is so convenient for college students to charge their phone and other electronic devices anywhere and anytime!
This backpack is made of water resistant and durable polyester fabric. It is durable and lightweight. And its print is so beautiful!
Stratus Waterproof Backpack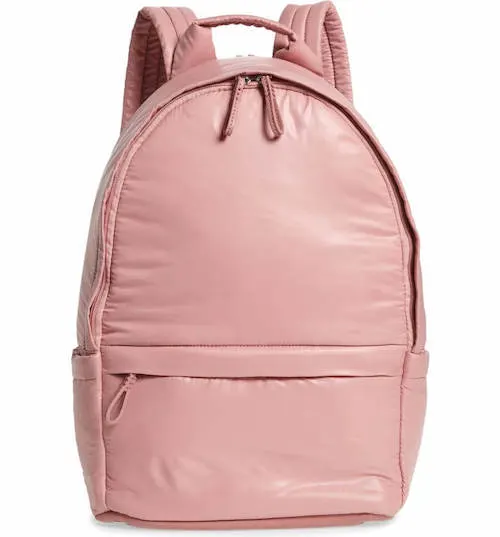 Upgrade your old backpack to one of the best book bags that look so cute! This extraordinary design shaped from cloud-like waterproof nylon provides you a look that is both stylish and practical.
This is an amazing backpack with thoughtful pockets and features.
Offering the utmost in versatility while maintaining a streamlined silhouette, it features smart separate compartments and pockets to hold your daily essentials, tech and even a separate place for your keys and gym pass. Interior organizational compartments with pockets for your water bottle, umbrella and laptop; removable pouch included.
This is what the review said "This was not the case on this backpack!!! This one is comfortable, light, and well proportioned. "
Zipper Front Large Capacity Backpack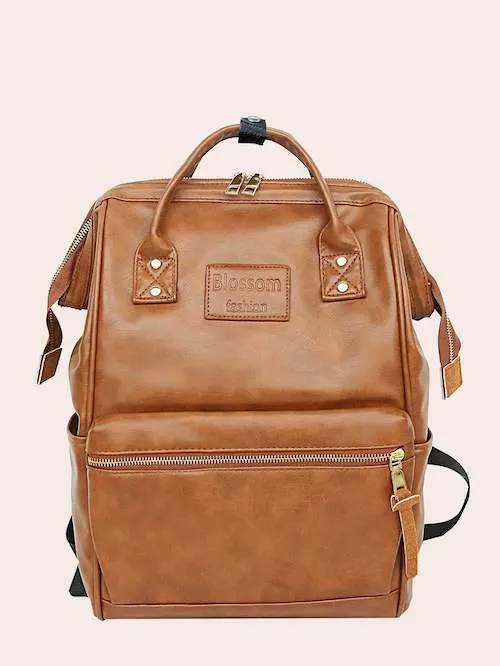 We obsess with this backpack! It looks expensive but actually at a very affordable price!
This backpack is pretty spacey and very cute, so you can easily and seamlessly fit your laptop and notebooks, tech, and clothes in the main pocket! And you can also fit a water bottle in the side pockets and your other essentials in each of the small pockets!
And the reviews said it is durable. And it has a stylish top handle at the top so you can also wear it as a tote bag!
Get it for college, a beach travel, or as an over night bag!
Lululemon Everyday Backpack 2.0 23L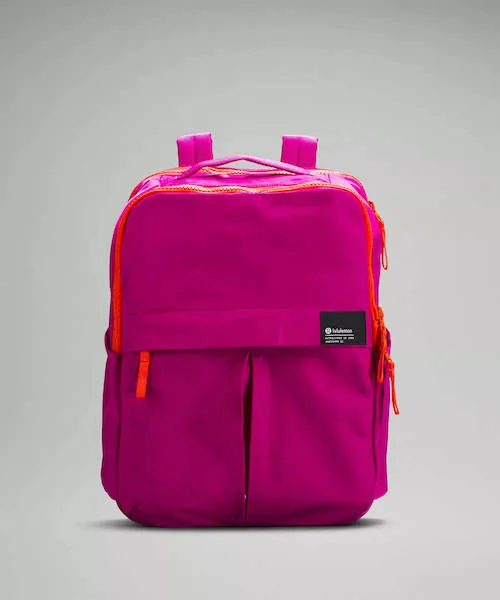 This backpack is so stylish, and it is also very practical because it has plenty of pockets and compartments to keep you organized along the way.
It has an exterior padded pocket that fits a 16" laptop, an easy-access exterior pocket for your essentials, an exterior water bottle pocket for quick access to hydration, and interior pockets for the essentials.
And the water-repellent fabric can keep your things dry on those rainy days.
The North Face Women's Jester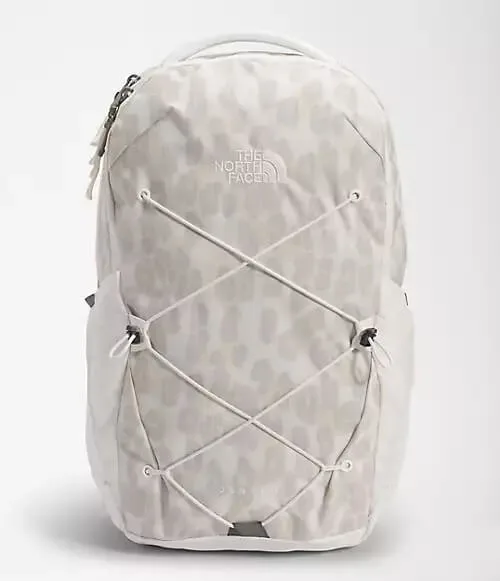 If you love to travel (and I am sure you are having lots of travels in college), this The North Face's backpack is one best choice. It is durable, ton of space, and good material.
The North Face's classic Women's Jester pack now received a modern update: it now has a padded laptop sleeve, simplified organization, and can stand up completely unsupported.
It is certainly essential for traveling that has ample space and can hold everything to carry on the plane. Check what we have found in the reviews: "It is more comfortable than pulling a piece of luggage". "Enough to accommodate light trips especially if you are on a budget airfare and would not want to pay extra for luggage."

Cute Waterproof Bags For College Students
Lefrik Capsule Backpack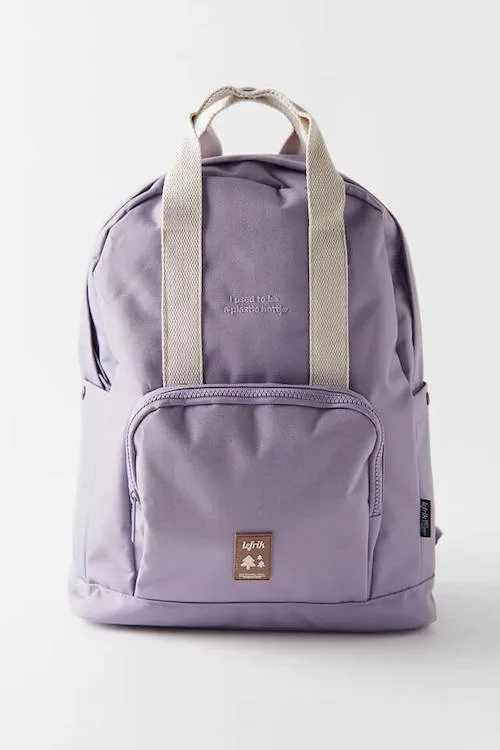 This backpack has a beautiful lilac color which will bring refresh style to your look.
This 15L capacity bag is equipped for school and work, featuring a front zipper pocket and a main inner compartment with a padded sleeve for tablets and 13" laptops. Complete with two side pockets and top handles with fastenings.
This backpack is made of recycled polyester from PET-bottles with a durable, waterproof and TPE coating.
Kipling Seoul Go Laptop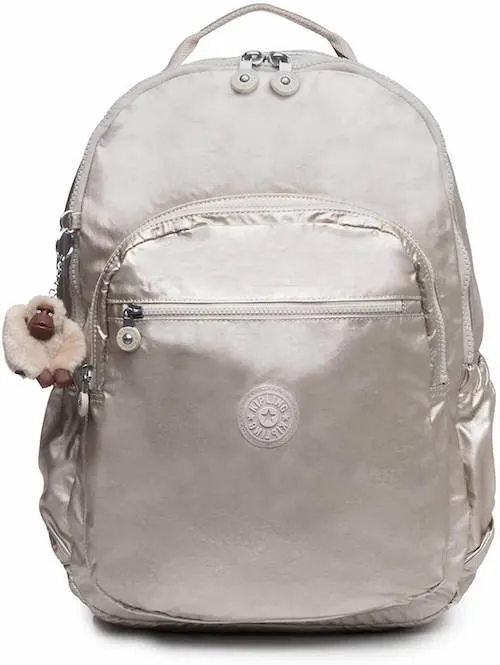 Kipling always has lots of cute designs and this backpack is one of the best of them!
We've fallen in love with its stylish metallic look. And it is packed with features that make it easy to stay organized, making it a favorite for college students and travelers alike!
Weighing only 1.5lbs while sporting impressive water resistance is just another hallmark of Kipling's commitment to quality. And its padded shoulder straps make it easy to carry heavy books, textbooks, and your laptop across campus or wherever your travels take you!
Kenneth Cole Reaction Women's Chelsea 15″ Laptop Bag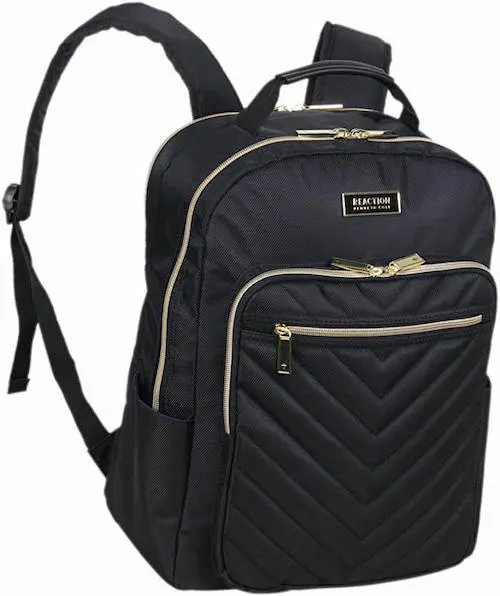 Kenneth Cole is always a brand that provides chic designs at affordable prices. We love this backpack so much! It is made of a chevron-quilted polyester-twill exterior with gold-plated zippers, which is so trending, and it is water-resistant. The interior features a fully lined tear-resistant stripe polyester lining that will stand up to daily use.
It also has a separate padded tech pocket that fits most laptops with up to a 15 inch screen. The padded tablet pocket in the main compartment is compatible with most tablets. And the front exterior features an extensive business organizer for all your needed essentials.
Also, this backpack was designed to fit perfectly under an airplane seat when you are traveling or on a business trip. So it can be used for college, travel, hiking, commuting to work, outdoor activities, etc.
BILLABONG Roadie Backpack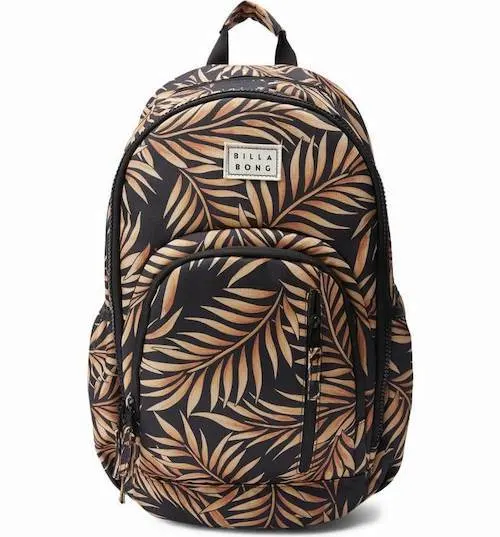 This is such a cool backpack! This durable utility backpack looks great in college and it also help you hit the open road! It is crafted from water-resistant fabric so it can keep all your gear safe from tropical showers or crashing waves.
The side water bottle pockets make it easier to stay hydrated. And it has plenty of exterior pockets to keep snacks or tech essentials at your fingertips.
It is super comfortable to carrying, thanks to its padded shoulder straps and a mesh back panel!
Himawari Functional Waterproof Backpack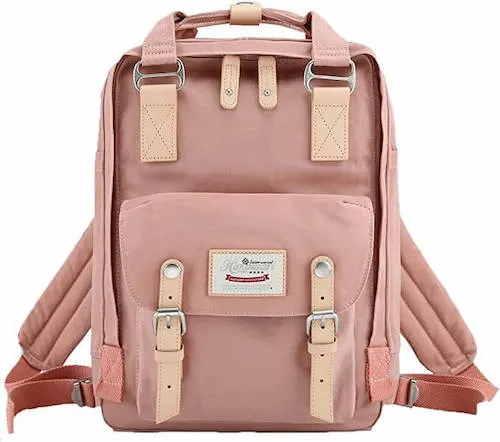 This lovely backpack is made of high quality waterproof scratch-resistant Nylon and leather Decorations and smooth metal zippers. And it has well-designed organizers to keep your laptop, cell phone, pens and other stuff safe and clean.
The padded and adjustable straps and back and the cute carry handle all provide extra comfort.
With over 10k 5 star ratings on Amazon, it is one of the best backpacks you can find at an affordable price!
Best College Backpacks
Fjallraven Kanken 15" Padded Laptop Backpack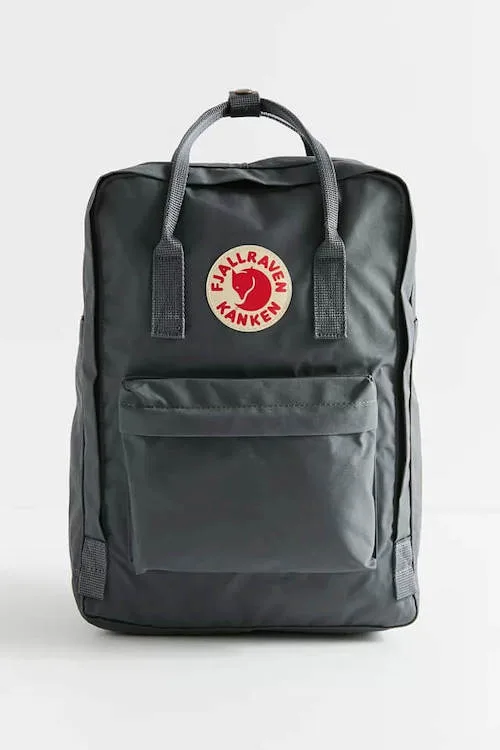 Fjallraven's Kanken backpack is a classic backpack! It is always cool. It has a durable polyvinyl, roomy main zip compartment and easily accessible front and side pockets, and a padded 15" laptop sleeve. The adjustable woven padded shoulder straps and dual top handles for easy carrying also make it so comfortable.
Here are some of the reviews we found: "I've had this bag for over 4 years now and it's held up wonderfully. It fits so many various items (all my textbooks and notebooks) and the back pocket is perfect for my iPad and Mac. Highly recommend!" "I bought this backpack before I entered college and it's the best!! I get lots of compliments on the backpack plus it's huge! It can fit my notebooks, laptop, even my lunchbox!"
Society6 Retro 70s Color Palette III Backpack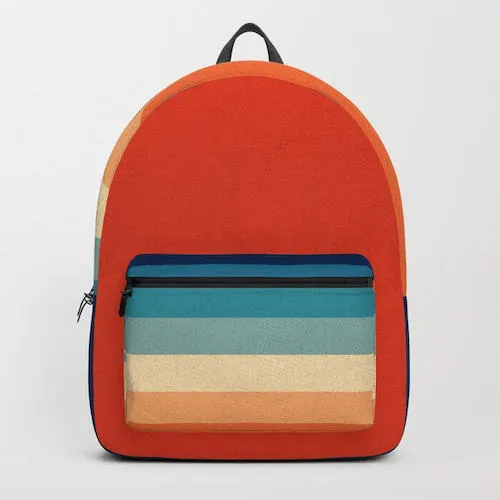 If you are looking for a unique and stylish backpack, this is the ideal backpack for you!
The Society6 backpacks are crafted with a durable, canvas-like material that will hold up to everyday life. Every artist meticulously lays out their artwork on each panel to make sure you're getting the best possible design. So it is a good reason to purchase this unique backpack!
The interior pocket fits up to a 15 inch laptop and the smaller front pocket is great for school supplies and quick grab college essentials.
Lululemon City Adventurer Backpack 17L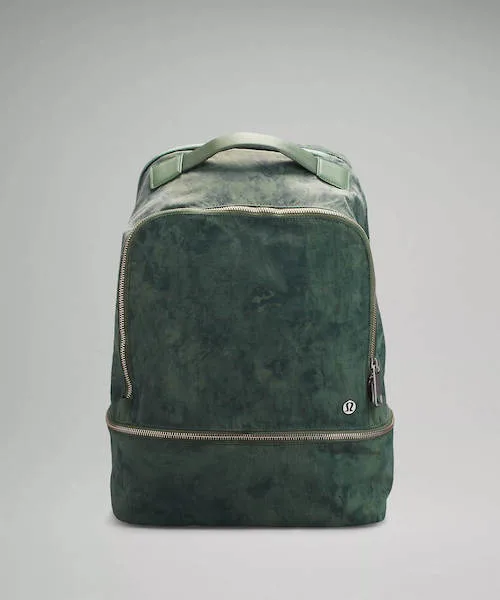 This is a great backpack that can immediately make your outfit stylish with the perfect retro style.
This backpack was designed for a quick work-to-workout transition with a built-in pocket for sweaty gear. Its Reinforced strap construction carries a heavy load when you're on the go all day. And it features a quick-access phone pocket helps keep you connected and a exterior padded pocket fits a 15″ laptop.
JanSport Cool Student Backpack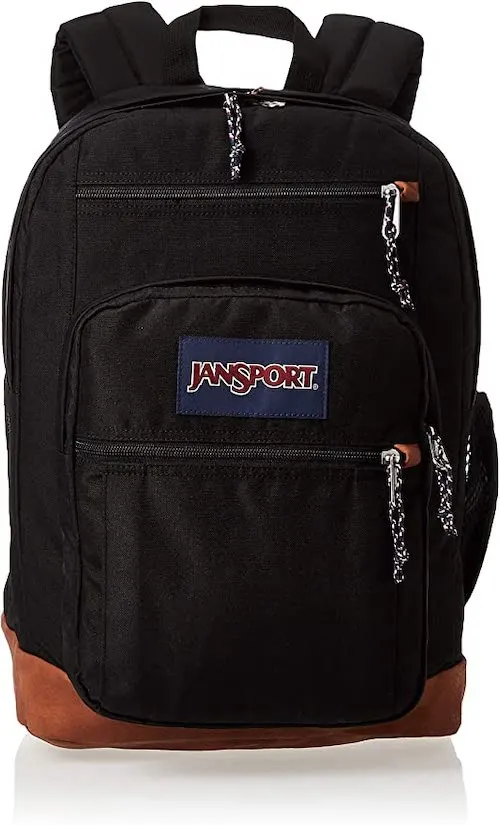 This JanSport backpack is made with durable fabric, zippers & straps in colors & designs to reflect your style.
This simple and convenient design features 2 spacious compartments, 15" laptop sleeve, front utility pocket with an organizer and a side water bottle pocket, perfect school and a travel weekend.
And we love JanSport's quality! This is what the review said" My JanSport college backpack is still floating around my family 25 years later."
Dagne Dover Dakota Neoprene Backpack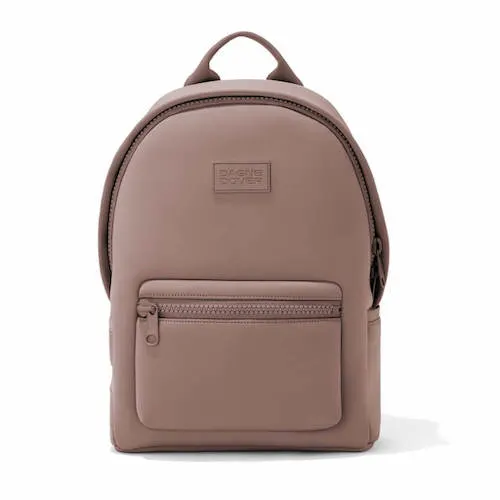 This cute neoprene backpack is the right backpack for everyday necessities, post-work activities, weekend wandering, and daily commute. It can also be used with formal business attire, so you can go directly to your internship with it and you don't have to change for another bag. It would be a backpack that never be out of style and can be used for a long time.
It features 4 exterior side pockets, interior air mesh pockets, zipper front pocket including 2 elastic loops and D-Ring, 4 zipper pockets in interior front panel, 1 padded laptop sleeve, so it can definitely help you keep all your things organized.
Best Backpacks For College Students
SHEIN Leopard Graphic Classic Backpack
This is a beautiful bag, super light and comfortable to wear. It has great compartments inside and extra storage at the front and sides, which can keep all your school essentials safe and protected. And this bag is also great for travel! Tired of a black or solid color travel bag? Go for this cute animal print to make you look cool!
Herschel Little America Laptop Backpack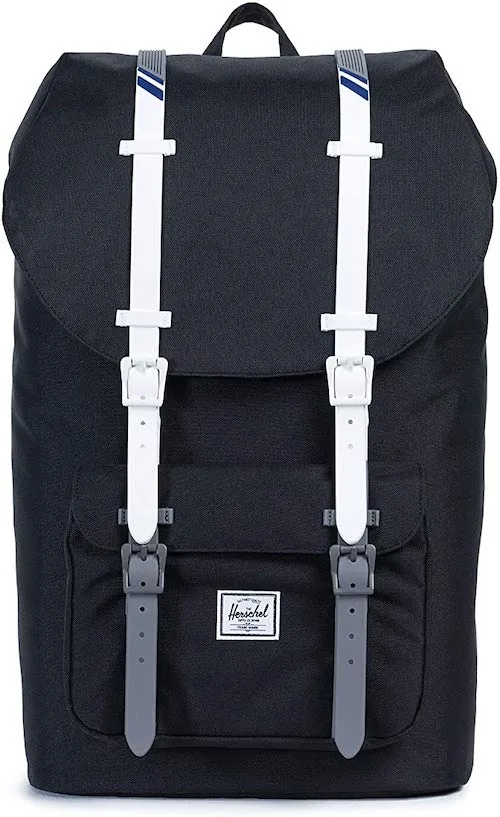 If you are looking for a large capacity backpack but still with a cute looking, this is a good backpack for you!
It has a timeless silhouette inspired by the classic mountaineering style, and sturdy polyester and nylon fabric, drawcord closure and magnet-fastened straps with metal pin buckles.
The padded, contoured shoulder straps and breathable air mesh back padding, designed for a more supportive and comfortable commute to work or school.
This backpack's trustworthy quality is good for school and travel.
Pocket Front Geometric Pattern Flap Backpack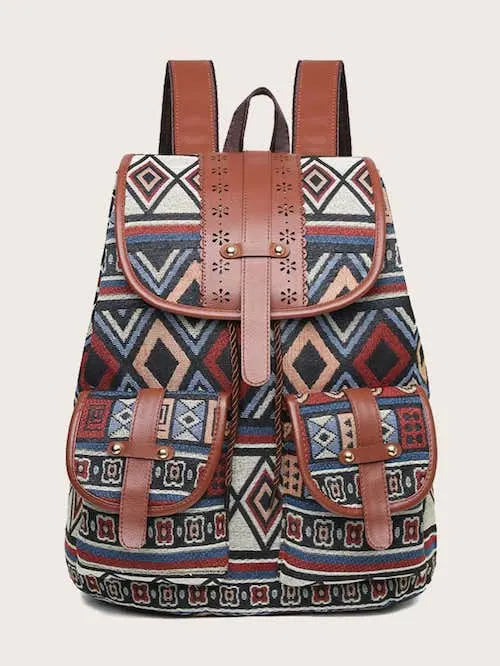 When I first saw this backpack, I totally obsessed with it! It is one of the most beautiful and unique backpacks I have ever seen. And I am sure this would also be your go-to bag for travel, picnic, and vacation.
The reviews said "Love this backpack! Great pattern and great size! " "it can take in very good amount of items" "Nice bag, like the material and pattern. It was bigger than I was expecting and fits loads of stuff in".

Stylish Backpacks For College Students
Madewell The Transport Rucksack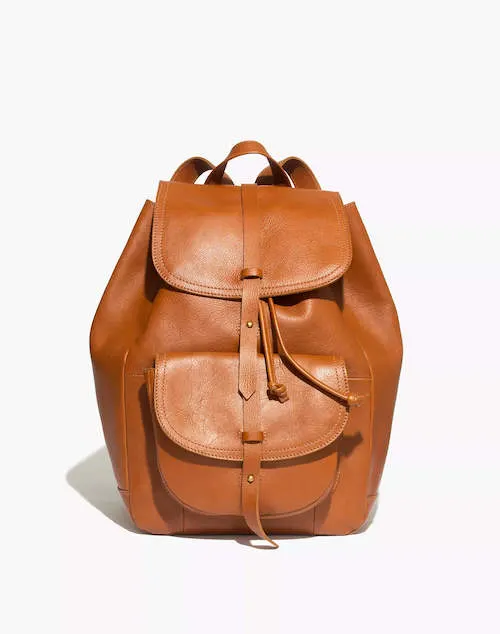 "I've been eying this backpack for months, and when I started developing back pain from carrying my books and research in my purse, I decided it was time to buy it. It is even more soft and beautiful in person." This is what we found in its reviews. And if you have been through the same trouble, buy this backpack!
This backpack is elegant and grown-up, perfect for a college student. It can help you keep your laptop, numerous books and notebooks, makeup bag, wallet, and much more safe and organized. And it is also a stylish bag for your date and travel, and be used for years even after your graduation from college.
BOSTANTEN Leather Laptop Backpack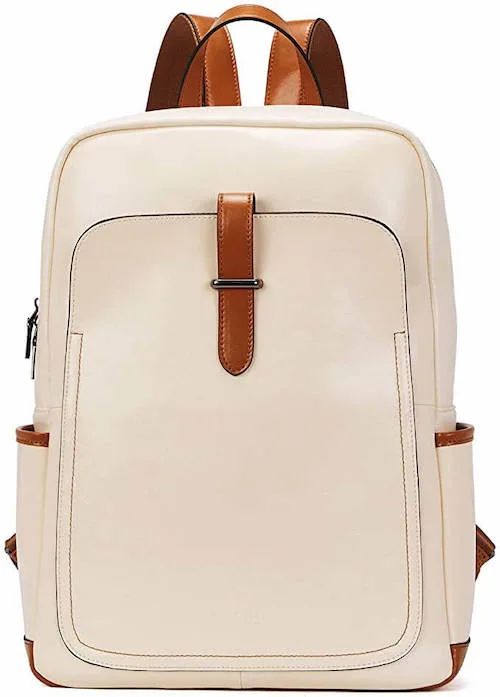 This backpack is unbelievably cute and stylish. It is a top quality leather backpack, durable polyester lining with custom ant oxygenic hardware.
It can fit in a laptop and so many more other things easily, but it still look small so you can easily take it to work or travel. The adjustable shoulder straps can fit your shoulder well and offer you a comfortable and pleasant carrying experience.
LXY Vegan Leather Backpack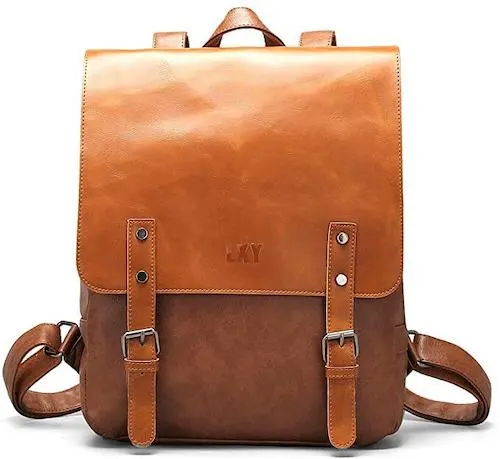 What a great design the backpack has! Not only it is super stylish, but it has so many well-organized pockets to keep all the things clean and safe.
It has a main storage compartment to keep your books, magazine, notebooks, wallet and so many more, a laptop pocket, 2 inside pockets and 2 hidden pockets for small things.
It is soft, felt like real leather, and is so comfortable to carry. And it has a freaking cute color!
Modoker Vintage Laptop Backpack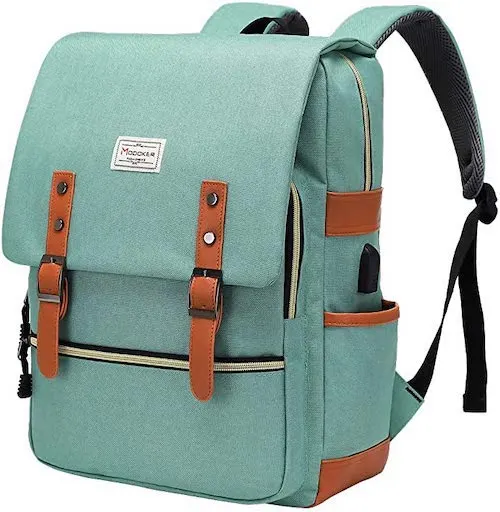 This is a great backpack with a vintage look and a unique color!
It has a roomy main compartment, a secondary pocket with zipper, a front pocket with zipper, a separate laptop compartment, a small pocket inside, and 2 side pockets.
It also has an external USB with built-in charging cable offering a convenient way for you to charge your electronic devices with your power bank whenever you want.
Cute Backpacks For College Students
Himawari Travel Backpack
With over 10k 5 star rates on Amazon, this is a perfect college backpack you can trust! This 17.7 backpack has a laptop compartment inside that can fit a 15-inch laptop, and it also features 2 open pockets, 1 roomy front pocket, and 2 side pockets to form the best storage space to keep all your things organized.
The style is classy, useful, roomy, and well made. Read what the customers said: "I really enjoy the way it opens and stays open! I can find everything I need in it without fumbling blindly into a dark bottom." " I am now hands-free with one bag instead of three! Did I mention this backpack is super classy looking? It's just perfect all the way around." "When I got to my conference, it served its actual purpose of carrying my items from session to session. One lady liked my bag so much that she ended up ordering one of her own while we were there."

<h3″>JanSport SuperBreak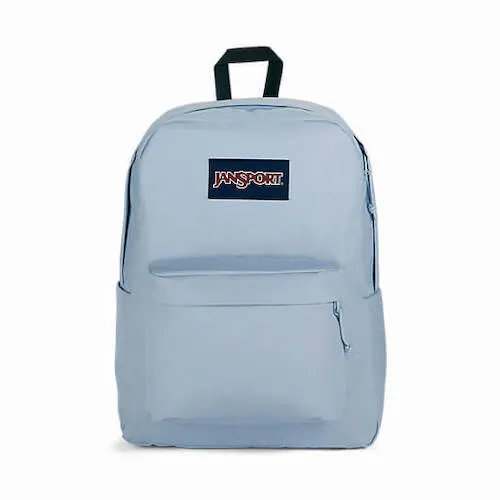 I know JanSport may have been your go-to brand to look for a college backpack, but we still obsess over and strongly recommend this cute simple design dusk blue bag! Imagine how beautiful it would be in spring and summer, and it would definitely be the highlight of your college outfit!
Haven't tried a JanSport backpack yet? Hear what the customers said and you will soon understand why it seems everyone loves it: "THESE BACKPACKS LAST FOREVER!! I bought the bag my sophomore year and I still use it now, and I am going into my third year of college. This is definitely worth the money. You will have it for years."
And this design is also available in more than 30 different colors and prints, perfect for every style of self-expression. So do check them out on their website above and find what you like the most!
Herschel Nova Backpack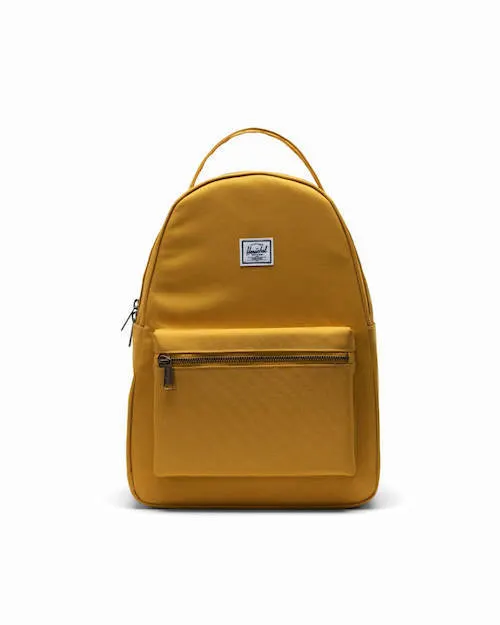 My sister is a big fan of Herschel's backpacks. I didn't get it until I tried hers one day and WOW it was really amazing! The backpack is lightweight, stylish, and fits well with almost all the college outfit styles, and it is so spacious also and can keep all the things well.
Here is what we found: "I'm 5'1 and I was worried this backpack would look really big on me. It did not disappoint as it fits perfectly and I'm in love with how it looks on me. I 100% recommend this product I can guarantee you won't regret buying it!"
Tumi Carson Backpack
This low-key but fashionable backpack has a perfect size to fit a large laptop, plenty of pockets for storage, durable material that wipes off easily. And it folds up easily and compactly if you need to throw it in your suitcase when not in use. It would be your go-to for college, work, and travel.
And of course, it is durable, and it will never be out of style, so it is a worthy investment!
Carhartt Legacy Classic Work Backpack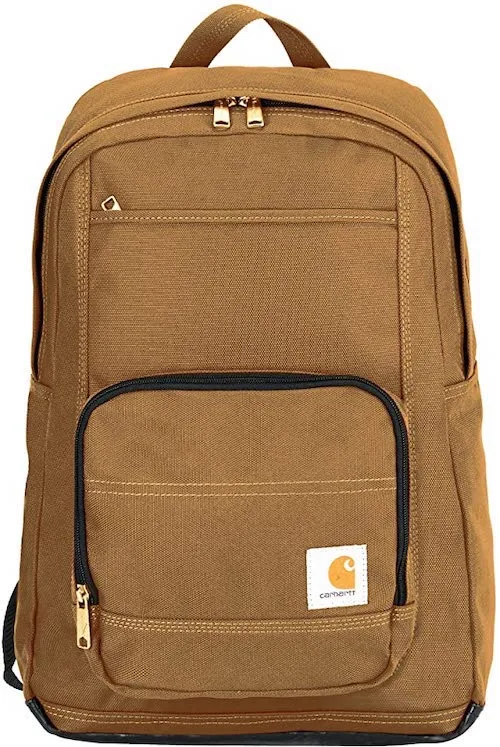 This backpack has the beautiful 90s style that we have been looking for! And it has a trustworthy quality! It is made of 1200D Poly with Rain Defender durable water repellent plus Duravax abrasion-resistant base.
Its large main compartment contains a dedicated padded laptop pocket and tablet sleeve. The 2 zippered pockets on the front are great for organizing smaller items. This is an optimal choice for your everyday go-to pack! This brand also has a 17-inch laptop backpack too, so it is worth checking out!
Cute Backpacks For College Girls
kate spade new york sam the little better nylon backpack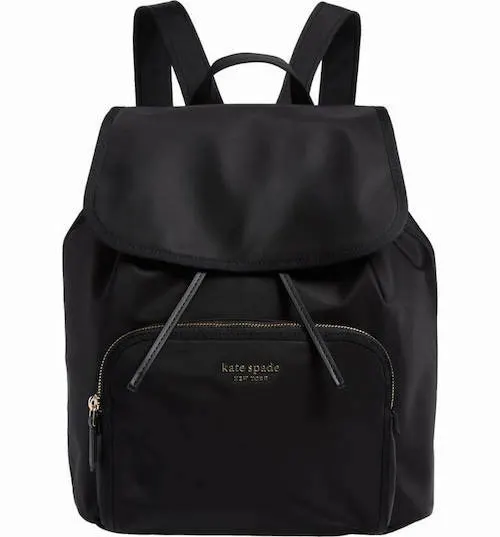 This is a great alternative to the Tumi one we recommended above. This backpack is made from sleek nylon and embellished with polished logo hardware. It is a chic and sophisticated addition to your style with enough space for all your college everyday essentials.
The magnetic flap with drawstring closure design makes it cute with roomy space for your laptop and all the essentials you need for college. And it also looks so great for work, travel, date, etc.
Eastsport Tech Backpack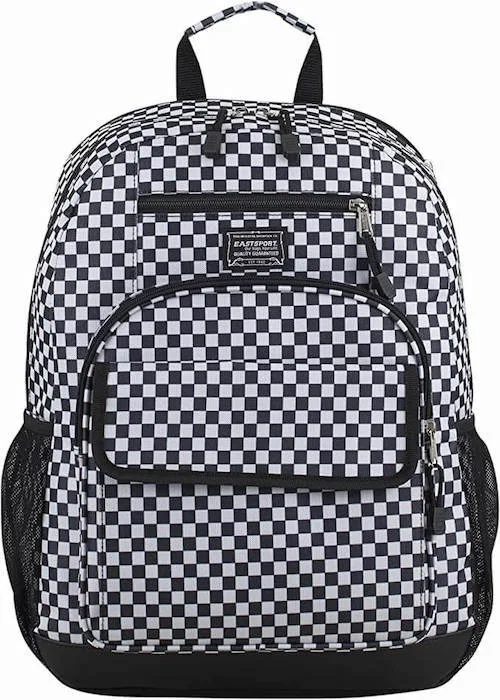 I can't believe that we can find such a trending backpack at such an affordable price!
It has a stylish checkerboard print, spacious main compartment and separate 15 inch padded laptop compartment. And it has plenty more pockets including open ones for quick access items, and zippered pockets for storing the most important stuff.
It is an ideal backpack for college students, work or camping.
Samlaren Kånken Limited Edition Water Resistant Backpack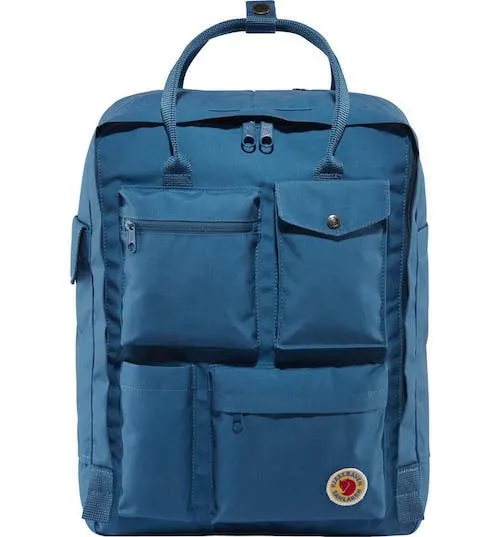 This beautiful backpack is a blend of utility and sustainability. It goes well with all kinds of college outfits and is also stylish for work, travel, and everyday use.
And it features all the perks of its predecessor, including water resistance, a roomy interior, and a removable pad for your back or sitting. We also love its front pockets for you to keep and access your small items more conveniently.
It is a great gift for yourself and someone you care about!
L.L.Bean Comfort Carry Laptop Pack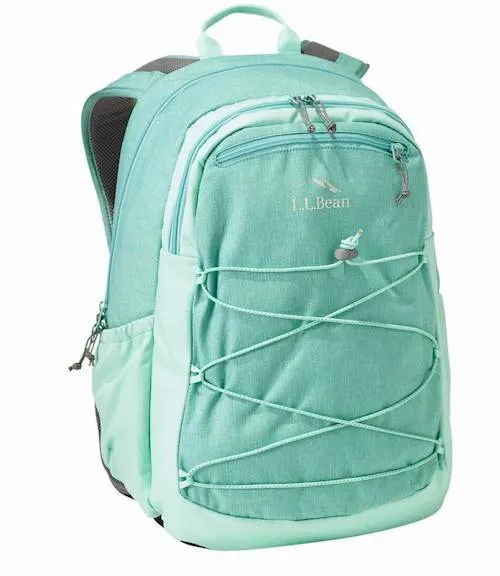 L.L.Bean never disappoints us with its high-quality products. This backpack is perfect if you need to carry a lot of things, and it still looks cute on your back.
This backpack has the same ergonomic features as L.L.Bean outdoor hiking packs, including a rigid back panel with extra foam padding and comfortable, breathable mesh straps to create optimum air flow, so it is a great backpack to comfortably carry everyday loads.
Everlane The ReNew Transit Backpack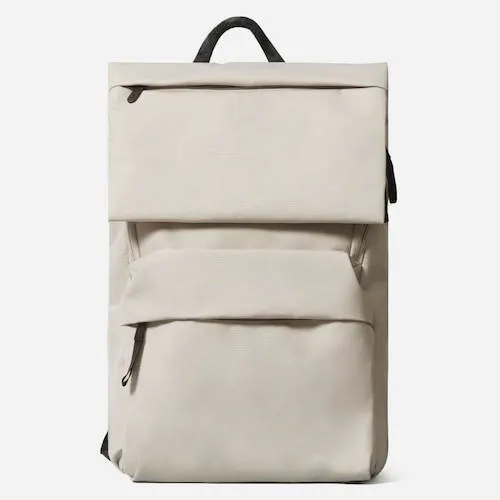 If you are looking for a minimal and stylish backpack for college and travel, you need to check this backpack from Everlane.
This backpack has the greatest minimalist style you can imagine for a backpack, and it is actually very functional and travel-friendly. It features a 15" exterior laptop pocket, catch-all zip pockets, interior slip pockets for books, two water bottle holders, a handy magnetic closure, and a pass-through strap that attaches to rolling luggage!
Himawari Laptop Backpack With USB Charging Port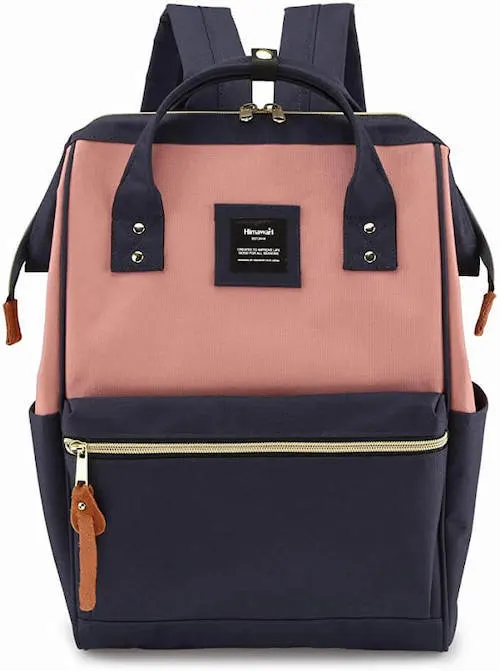 This stylish backpack is made of eco-friendly waterproof canvas and has a large capacity. We also love its built-in detachable USB cable design, which provide great convenience for charging your electronic devices.
This backpack is well organized, sturdy, and its back remains flat even if you pack it so nothing pokes your spine! The fabric is very nice and it looks way more expensive than it actually is!
Herschel Retreat Backpack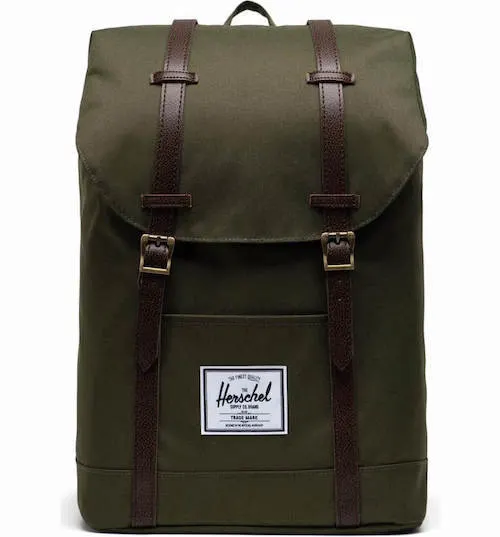 This is a beautiful simple backpack for cool college girls. It has a vintage look, and this mountaineering-inspired backpack stands up to the wear and tear of daily commutes to class or work.
And it is so spacious with 15" laptop pocket with headphone port, drawstring and magnetic-snap flap closure, exterior slip pocket, so it is great for a weekend getaway. It can also keep all the stuff you need safe when you travel.
Lekesky Laptop Backpack
The wide-open mouth design, double zipper closure, main compartment with a padded sleeve, hidden pocket, front pockets, make this backpack so roomy and comfortable, and an ideal backpack to carry everything you need for class conveniently.
And the beautiful prints and unique designs make it stand out from the crowd. It looks so great in every season, and will definitely win you many compliments!
Kipling Delia Medium Laptop Backpack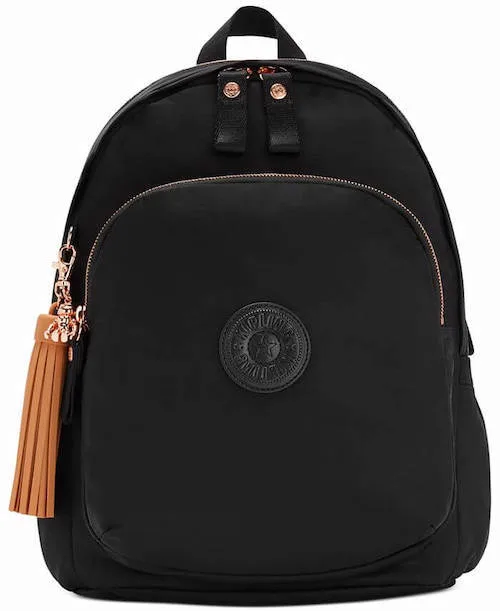 This cute nylon backpack features a front zip pocket, 2 side water bottle pockets, a padded laptop compartment with zip closure, trolley sleeve. So it has plenty of room for books, laptops, tablets and so much more. It is lightweight, durable, and water-resistant.
We also love its amazing rose-gold tone hardware and the cute tassel charm. It looks great for college, work, travel, or even romantic date night.
Vera Bradley Women's Signature Cotton College Campus Backpack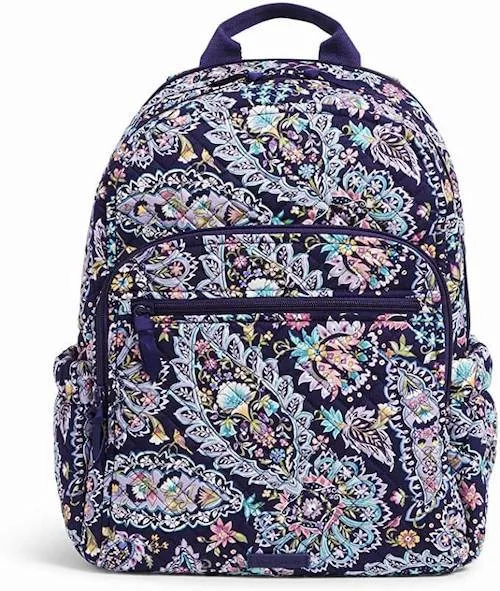 Vera Bradley's quilted cotton is lightweight yet durable, coming in a variety of colorful patterns you will obsess over!
It has 2 interior mesh slip pockets that work as laptop or tablet compartments for class or work, 2 zip pockets, 2 side slip pockets, a hidden back zip pocket, so you can travel with ease and arrive in style.
And it also has an amazingly designed front zip compartment featuring 4 slip pockets, 3 pen slip pockets, and an ID window to keep your essentials organized and easy to access!
Tzowla Laptop Backpack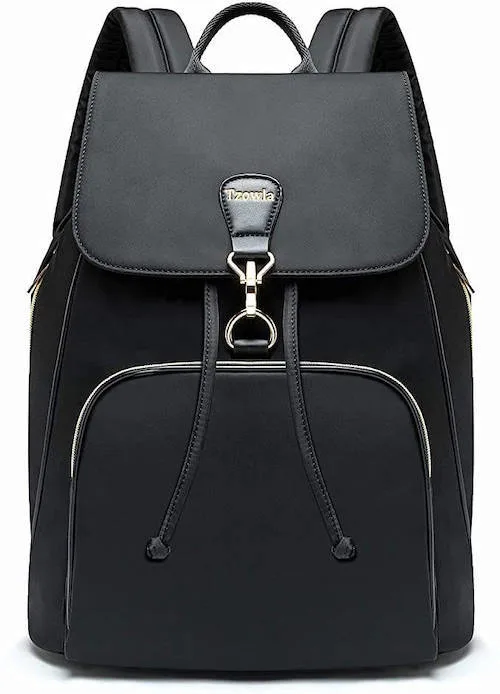 This looks like a designer backpack but it is actually quite affordable! This stylish backpack is made of eco-friendly waterproof canvas and has plenty of space to keep all your things. It will be a perfect backpack for you and because it is never out of style, you can use it confidently for years.
These are what we found from the reviews for your reference: "This one of the best things I purchased on amazon. I cannot believe I only paid a little but over $30 for this. I got tons of compliments at work. It has so much room and the bag itself is lightweight perfect for sliding on my luggage handle. " "This new bag is super cute, and although it is compact I fit all of my work as well as a pair of shoes and an outfit if needed without the added weight dragging me down."
SHEIN Letter Patch Pocket Front Backpack
We fell in love with this backpack at the first sight! It's literally so cute! And you absolutely can't beat the price and the quality was much higher than expected!
Read what the customers said: "very practical, doesn't break even with very heavy stuff in it" "supper happy with the new backpack all of my school supplies fit perfectly that's 2inch binder and 3 notebooks and has a space for ur computer or ipad. And it came with a key chain!"
This post was all about cute backpacks for college students.
About The Author
Tracy is an experienced personal stylist, shopping expert, and fashion & lifestyle blogger. She has been featured on Time Magazine, Bustle, Best Life, Glam, The Zoe Report, Mic, and GOBankingRates, for her insights on fashion, beauty, home decor, and lifestyle. Read More
Related Posts: