Want to buy college outfits from SHEIN? Check this post for our recommendations to get the trendiest items this year on a budget!
More than a year ago, I didn't buy clothes on SHEIN, but in the past few months, I found that although there are still many designs on SHEIN that I can't understand, there are many cute designs, and the quality is also good.
What's more, they are too affordable. Especially in some categories, such as shackets, button-down shirts, jean skirts, the prices of those items are beyond my imagination.
If you are considering buying cute college outfits, and if you look dazzling among the countless items on SHEIN, take a look at which ones we have selected for you from SHEIN.
They have high ratings (many of them have received more than 9,999+ reviews, the average review is 5.0!), and the prices are super affordable.
This post may contain affiliate links, which means I'll receive a commission if you purchase through my link, at no extra cost to you. Please read the full disclosure here.
This post is all about college outfits from SHEIN.
Best College Outfits From SHEIN: Simple Tank Tops



Simple tank tops are the staples in the wardrobe of college students. You can wear them alone, or you can add an oversized shirt or jacket on the outside.
On SHEIN, you can often buy one for less than $10!
And the same style often has many colors for you to choose from. You can really buy a few more colors when you come across a style you like.
SHEIN Rib-knit Solid Tank Top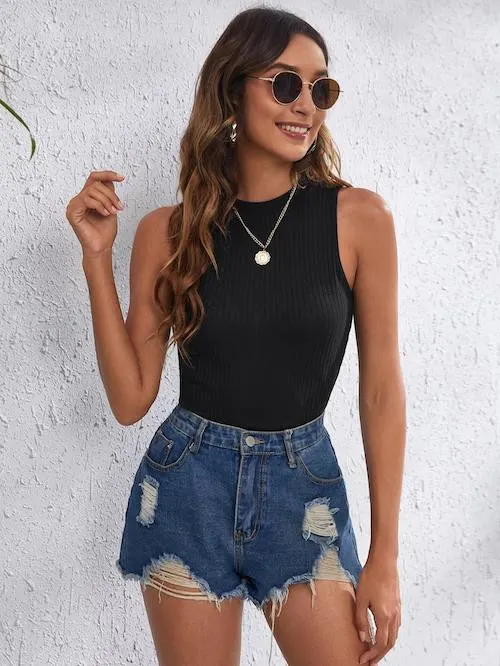 Solid Half Button Tank Top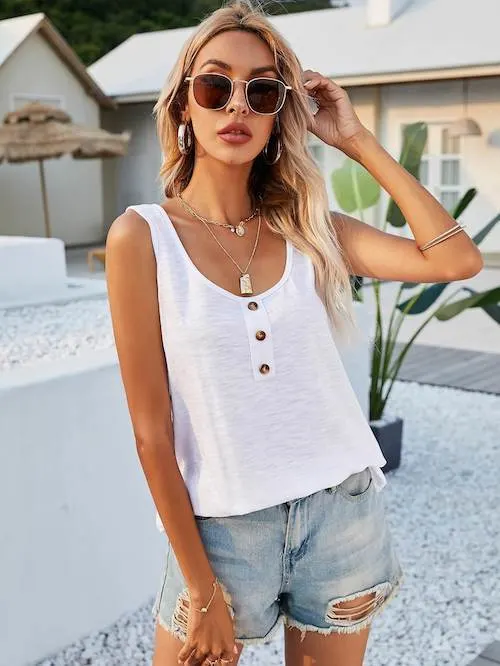 Best College Outfits From SHEIN: Cute Short Sleeved Tops
I especially like the short-sleeved tops on SHEIN, they are really too many styles! And many of the quality is really good, not see-through.
I especially like to buy a lot of these tops that are not thick, because they are cuter than ordinary Tees.
After class in the evening, if you want to go out or go on a date, it will be much more beautiful than simple Tees. With beautiful statement jewelry, you can rest assured to go to night outs!
Leopard Petal Sleeve Top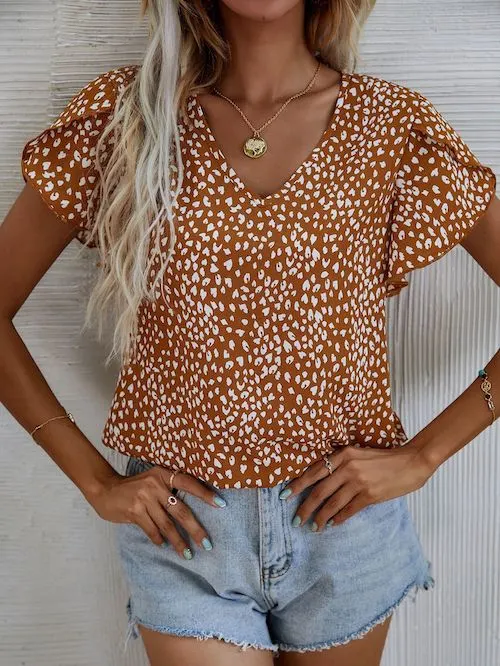 Leopard Print Drop Shoulder Tee
Solid Rib-knit Top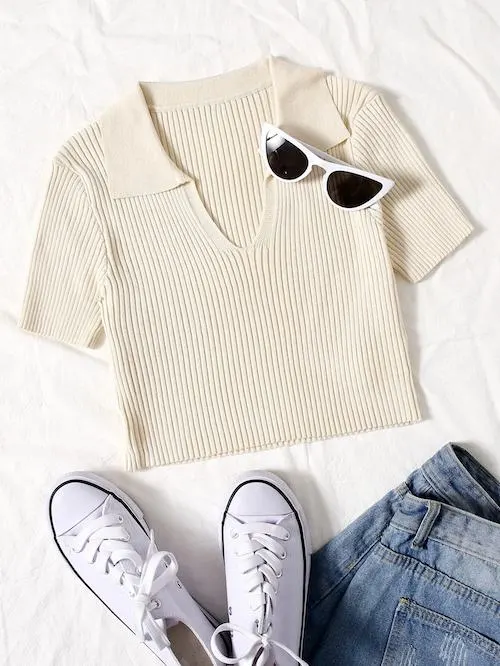 Half Button Cable Knit Crop Top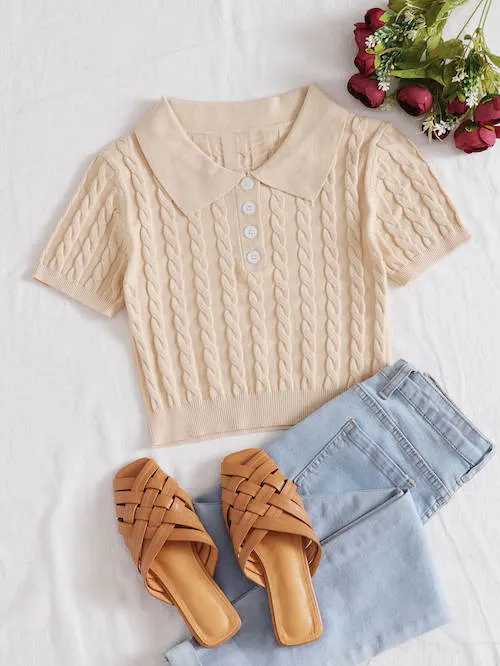 Patch Pocket Batwing Sleeve Blouse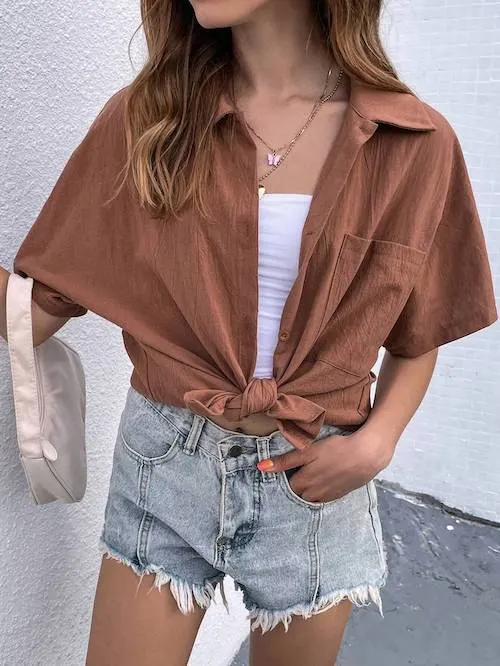 Button Through Cold Shoulder Blouse
Best College Outfits From SHEIN: Oversizd Tees

Almost every college girl will buy a lot of oversized tees. They can match nearly any bottoms in your wardrobe.
There are many graphic tees patterns on SHEIN.
If you are worried that too exaggerated patterns are not suitable for class wear, you can also pick a lot of oversized tees with simple and cute patterns.
Slogan Graphic Drop Shoulder Oversized Tee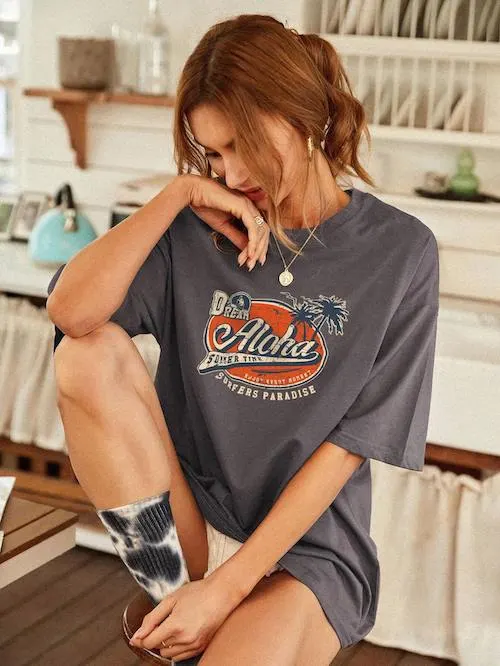 In addition, I especially recommend SHEIN's solid color oversized tees! They have received quite a lot of high ratings! It looks simple and chic.
SHEIN BASICS Drop Shoulder Cuffed Sleeve Oversized Tee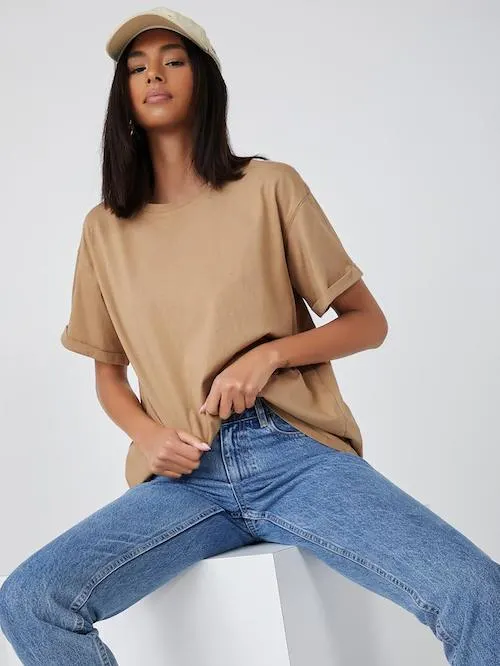 SHEIN Drop Shoulder Solid Top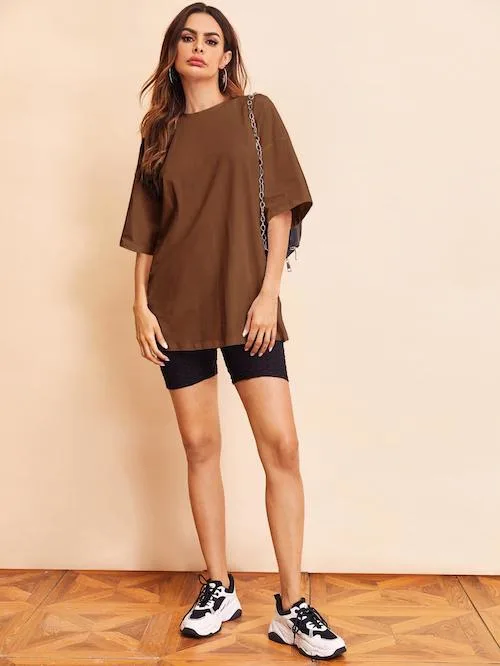 Best College Outfits From SHEIN: Cardigans
The knitted cardigan is our favorite category to buy on SHEIN. They are of good quality and reasonable price! Long, short, thin, thick, everything!
Especially, if you are like me and are prone to lose your knitted cardigans, I really recommend that you buy a few more ones, because they are not expensive anyway!
Chunky Knit Open-Front Dolman Sleeve Cardigan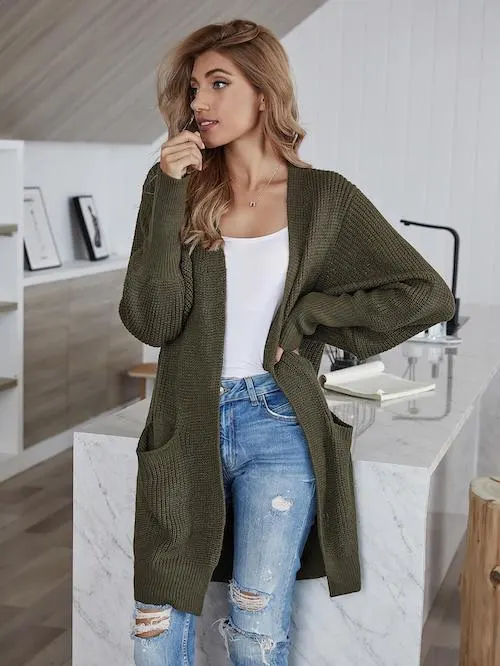 Lantern Sleeve Button Front Cardigan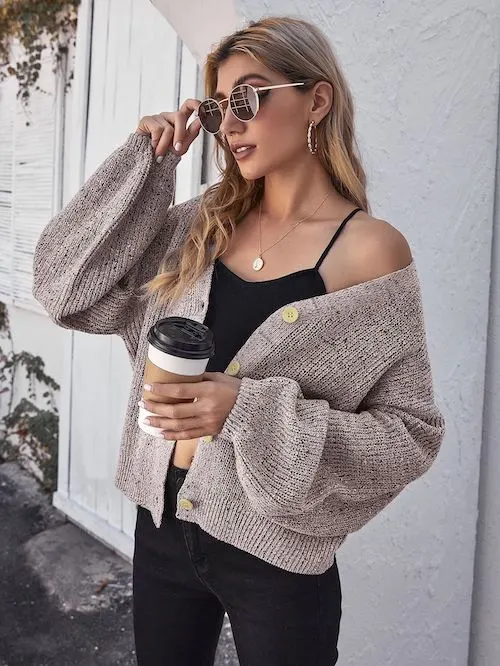 Zip Up Cable Knit Hooded Cardigan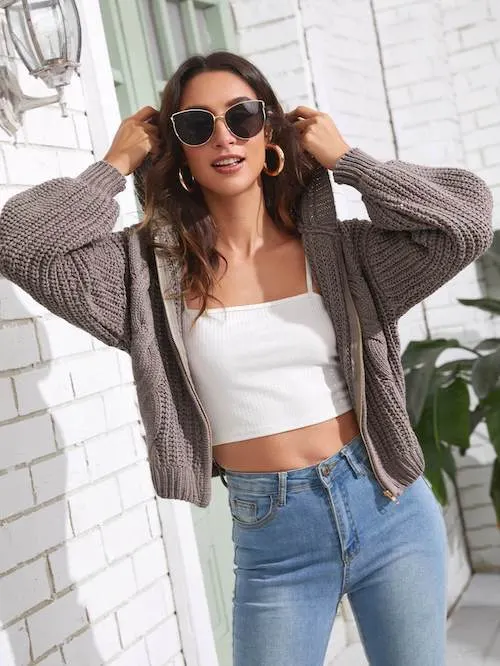 Solid Open Front Oversized Cardigan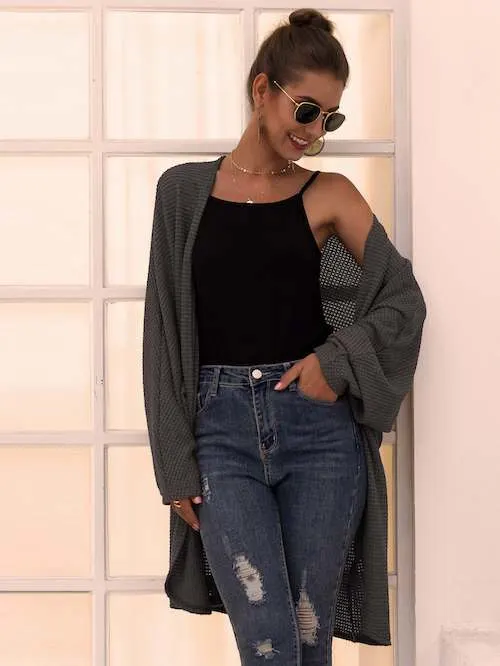 Best College Outfits From SHEIN: Sweater Vests



Sweater vests are still very popular this year. There are a lot of sweater vests on SHEIN.
The following one we think is suitable for most people, a sweater vest with medium length and medium shoulder width design is easier to match. It looks very nice with a white shirt or white Tee inside.
Cable Knit Sweater Vest Without Blouse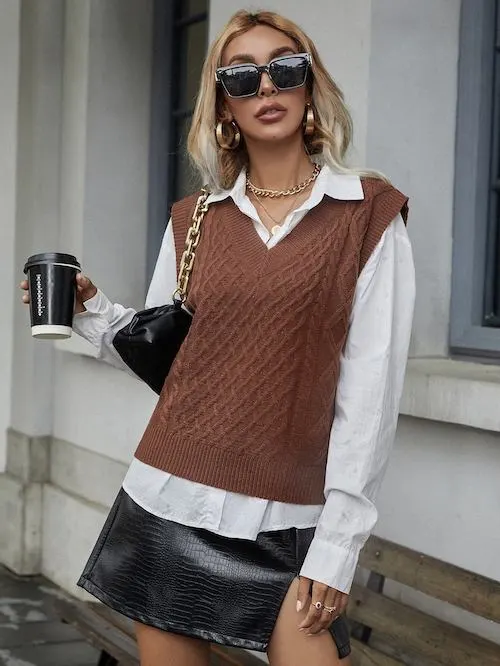 Best College Outfits From SHEIN: Sweaters
The sweaters on SHEIN may not be so thick for some people, but I don't like to wear too thick sweaters in down jackets or coats, so the sweaters on SHEIN, especially these fashionable oversized sweaters, are good enough for me.
Similarly, each sweater usually has many different colors to choose from, and you can definitely choose the color and style you like!
Drop Shoulder Ripped Oversized Sweater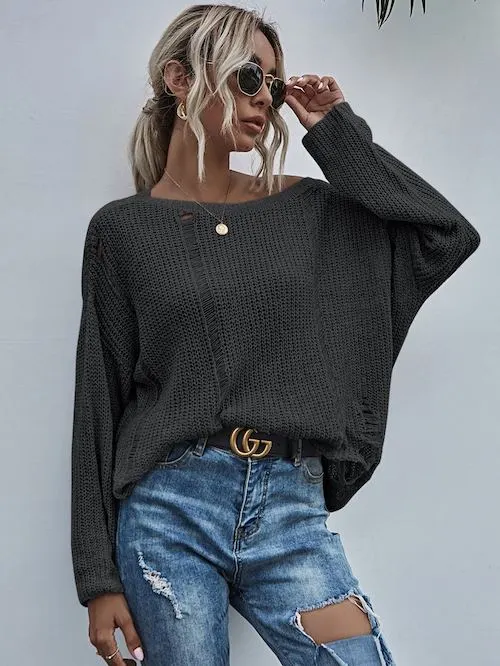 Simplee Drop Shoulder Chunky Knit Oversized Sweater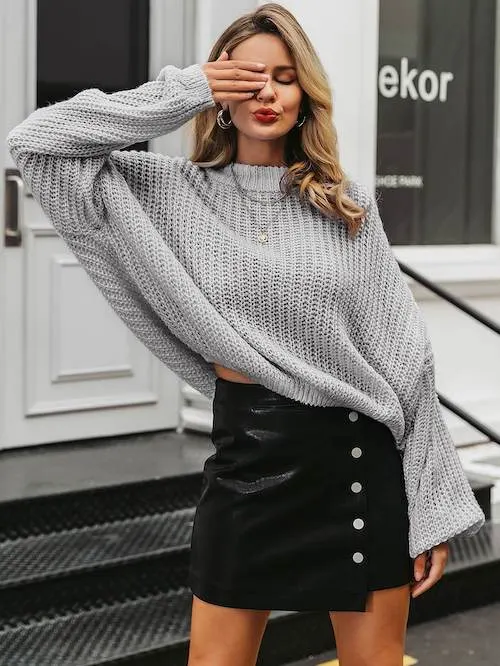 V Neck Striped Batwing Sleeve Oversized Sweater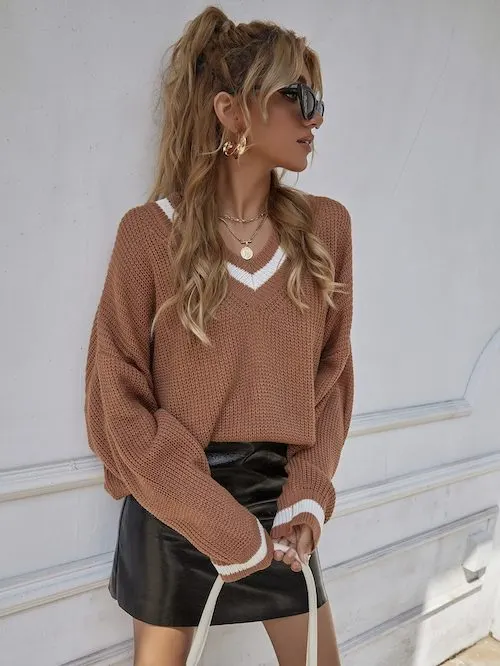 Best College Outfits From SHEIN: Shackets
I must recommend to you the shackets on SHEIN!
I used to buy the affordable shackets on Amazon but the quality is very good and the style is very cute. But ever since I discovered SHEIN, I have liked the shackets on SHEIN!
Many friends around me have also bought shackets on SHEIN. They also think that the price is similar or even lower than that of Amazon, but the selection is wider and the styles are more fashionable!
Shackets are quite popular in recent years, don't you buy a few?
Button Front Patch Pocket Plaid Coat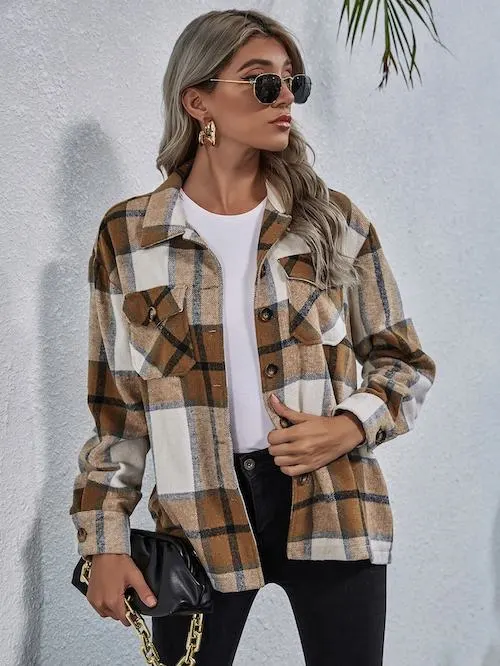 Flap Pocket High Low Hem Coat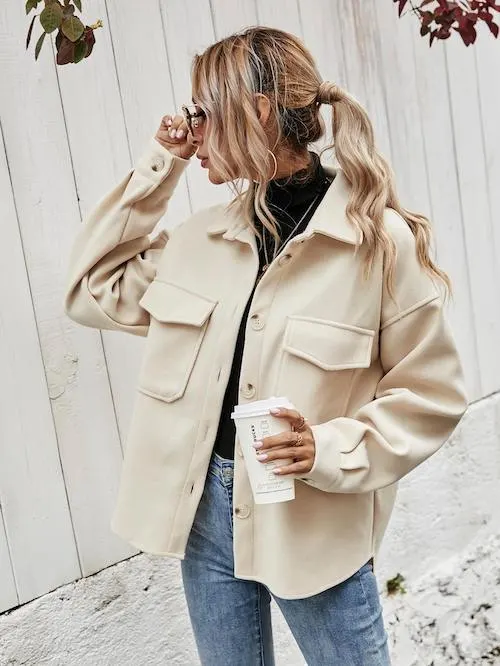 Best College Outfits From SHEIN: Button Down
Oversized button downs are the items I fell in love with on SHEIN recently. Before, I always found the shirts on SHEIN to be ugly, but recently I discovered that SHEIN has started to have a lot of fashionable button downs, and they have received very good reviews!
Oversized button downs are stylish and practical. You can wear them alone or use them as a jacket. If you have an internship, you need to buy a few button-downs for work outfits!
Graphic Print Button Front Longline Blouse
Drop Shoulder Plaid Blouse
Solid Button Front Blouse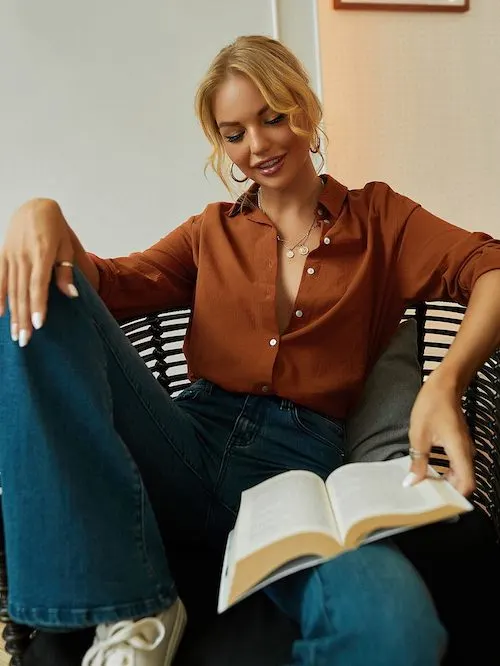 Solid Button Up Drop Shoulder Blouse
Drop Shoulder Pocket Patched Oversized Blouse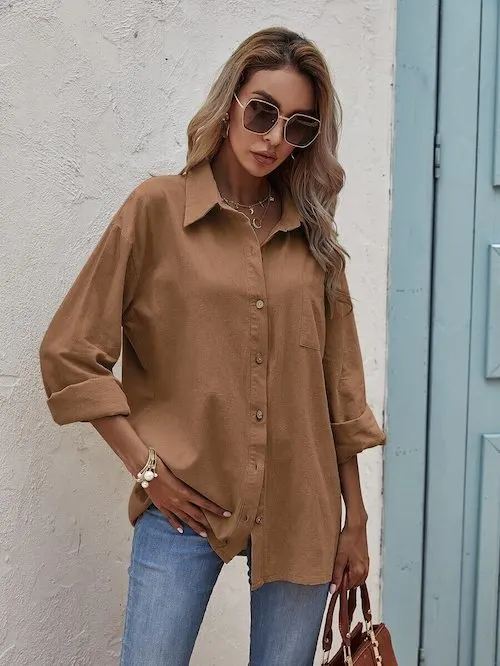 Leopard Pattern Button Through Satin Blouse
Best College Outfits From SHEIN: Hoodies & Sweatshirts
The hoodies and sweatshirts on SHEIN are fashionable and beautiful, and very popular. Almost everyone is suitable for college students.
Letter Graphic Zip Up Drawstring Hoodie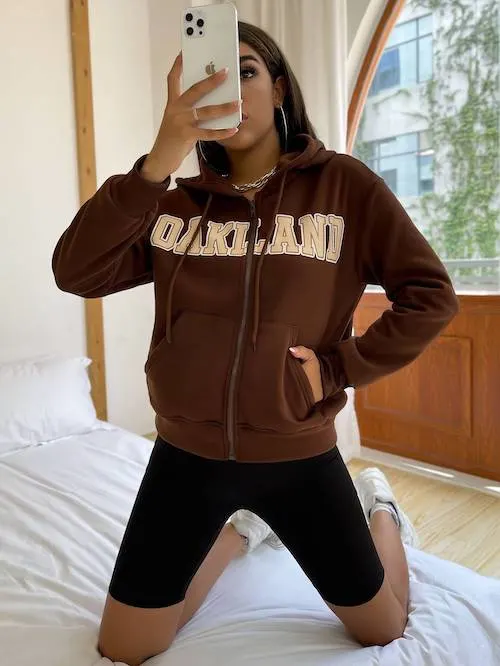 Drop Shoulder Letter Graphic Pullover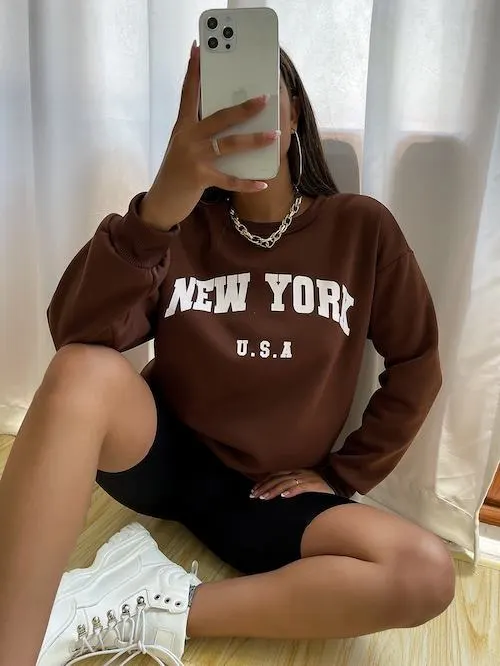 Best College Outfits From SHEIN: Denim Jackets
It can almost be said that you can buy the most fashionable denim jacket designs on the market on SHEIN! And the prices are simply too cheap!
Denim jackets are very practical and can be worn for a long time without worrying about damage and out-of-style.
Button Front Drawstring Hooded Denim Jacket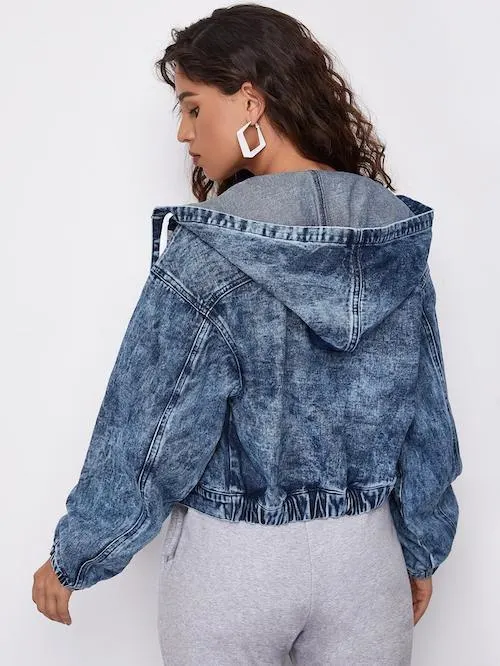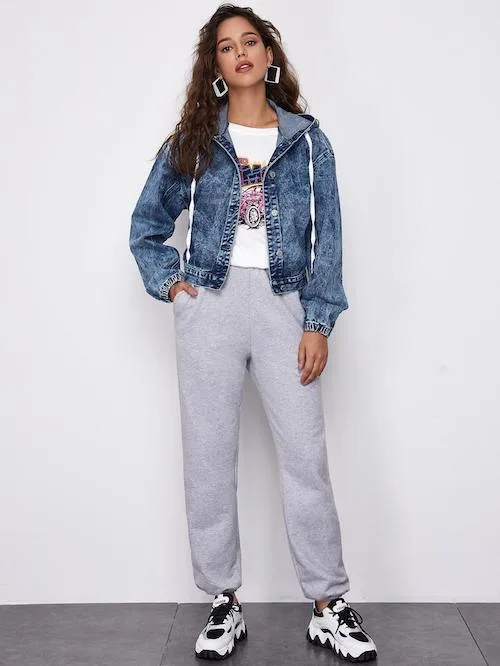 DAZY Raw Hem Button Through Denim Jacket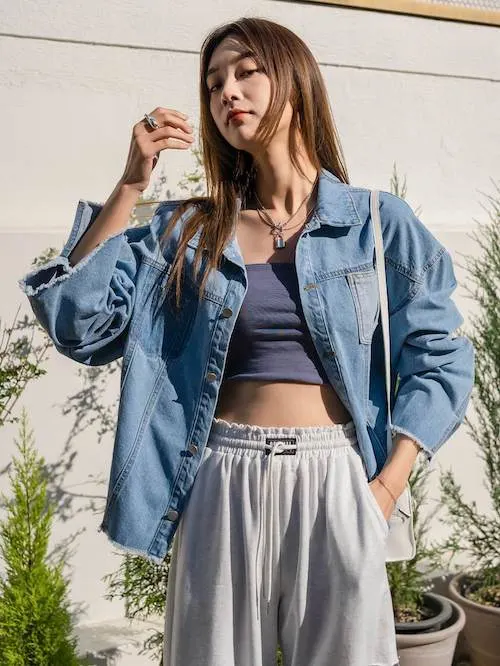 DAZY Letter Patched Denim Jacket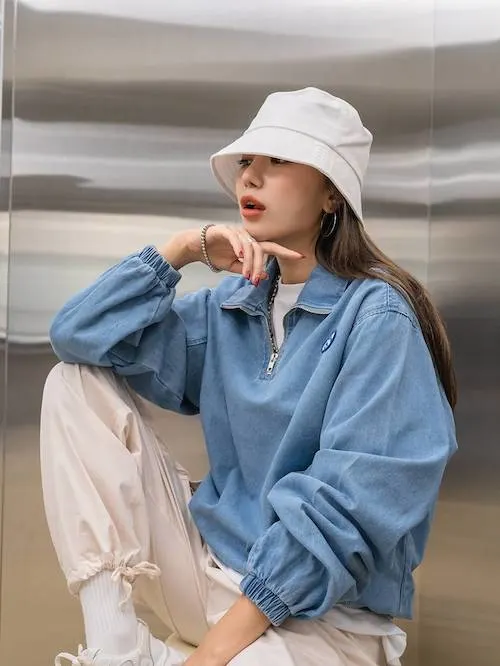 Best College Outfits From SHEIN: Bottoms
We like the following items very much, how about you?
It is not easy to buy loose items that do not fit well. And one of this year's fashion trends is this 90s style!
High-Rise Baggy Jeans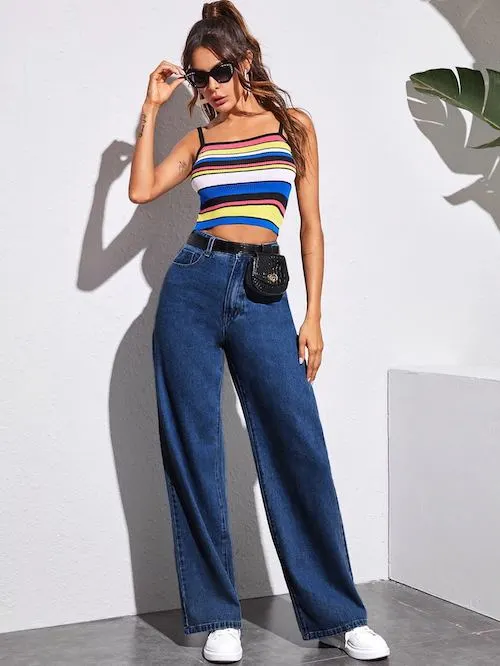 Tie Waist Tartan Print Carrot Pants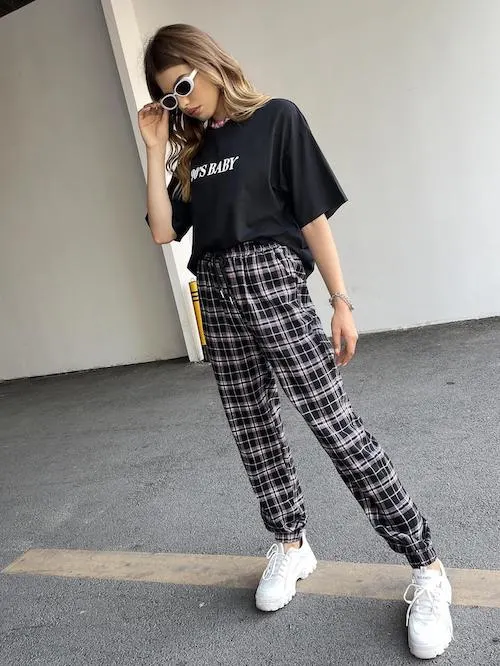 DAZY Solid Button Fly Corduroy Shorts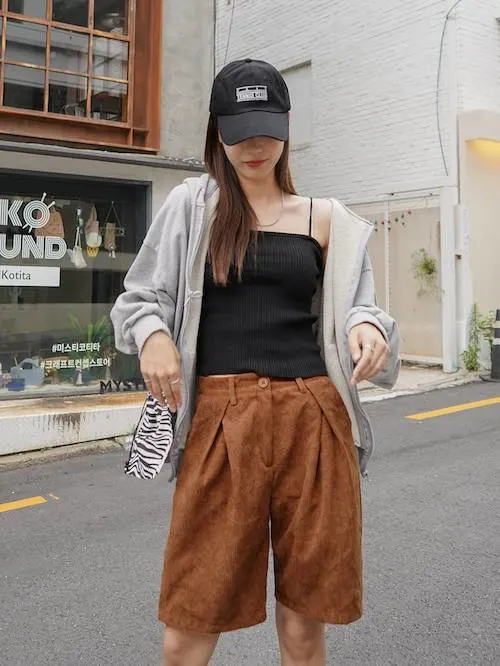 Asymmetrical Raw Hem Denim Skirt
Best College Outfits From SHEIN: Simple Casual Dresses
A simple and comfortable style is always suitable for college students. The following simple casual dresses are good choices for you.
You can pair them with any pair of your shoes, sneakers, sandals, or boots. They are always very stylish.
Solid Slant Pocket Tank Dress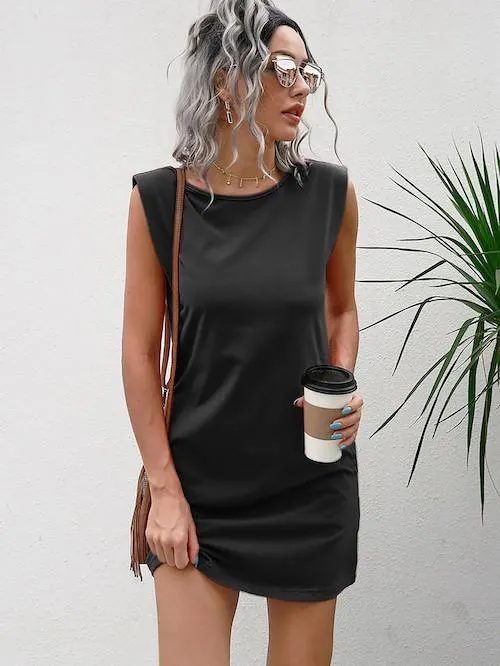 Solid Drawstring Waist Dress
Striped Boat Neck Belted Dress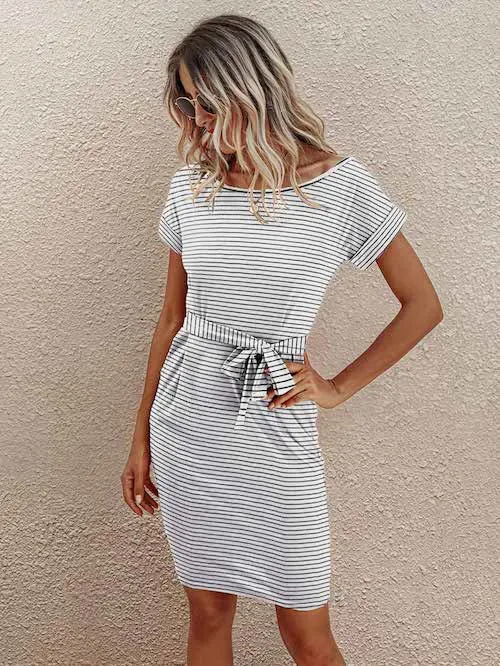 Belted Dalmatian Print Ruffle Trim Dress
Striped Split Thigh Tee Dress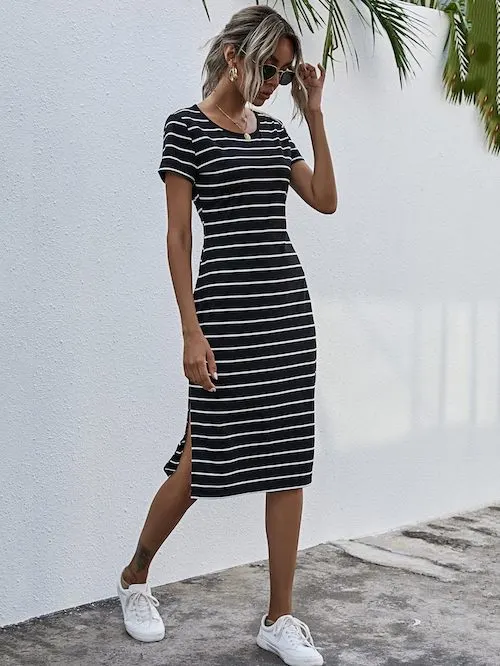 SHEIN Drop Shoulder High-low Hem Shirt Dress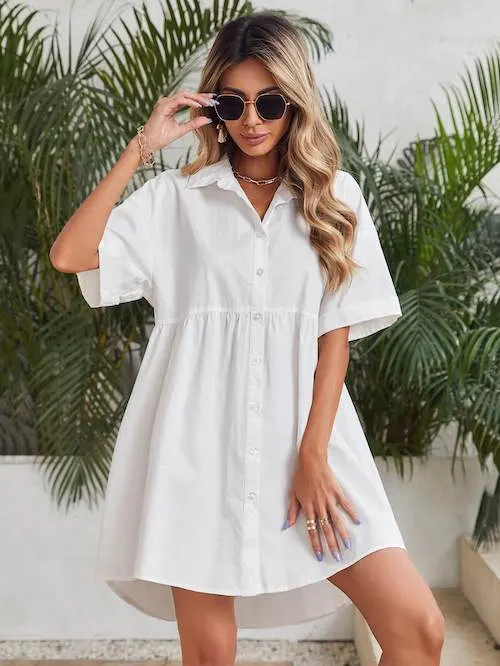 Striped Roll Up Sleeve Shirt Dress
Best College Outfits From SHEIN: Sets
Wearing sets is also a significant trend this year. I think the following three sets are very suitable for college students. Just choose an appropriate one inside of the blazer.
Solid Single Breasted Blazer & Shorts
Lapel Collar Dual Pockets Blazer & Shorts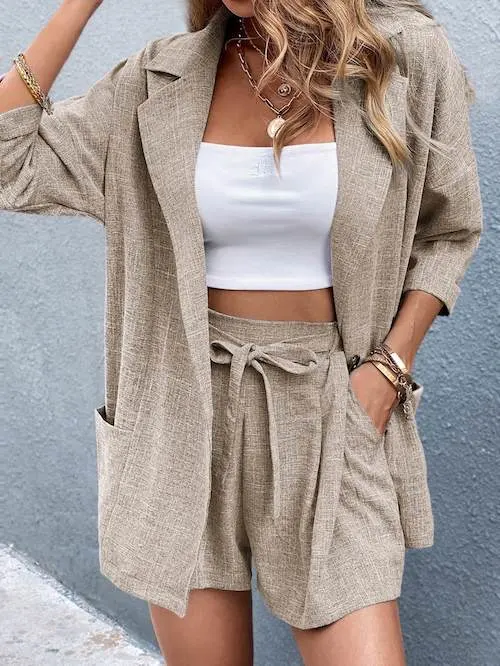 There are many sets on SHEIN that are incredibly cheap, but the quality is very good!
Guess how much the following set is?
Turtleneck Drop Shoulder Tee & PU Skirt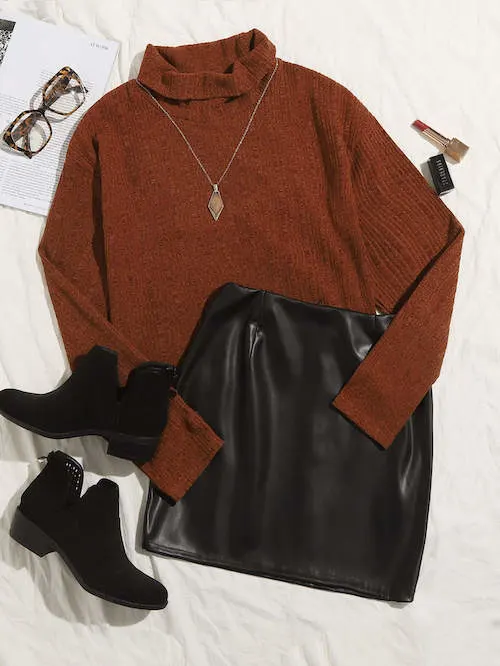 Best College Outfits From SHEIN: Statement Blouses
The reason I like statement blouses is that they are quite easy to be paired with! A casual pair of skinny jeans is perfect.
And the statement blouses on SHEIN look expensive!
For classes, you can wear simply make-up and simple jewelry. Then when you go out after class, you can quickly turn them into sexy and chic night out outfits by changing the makeup and jewelry.
Button-Front Long Bishop Sleeve Top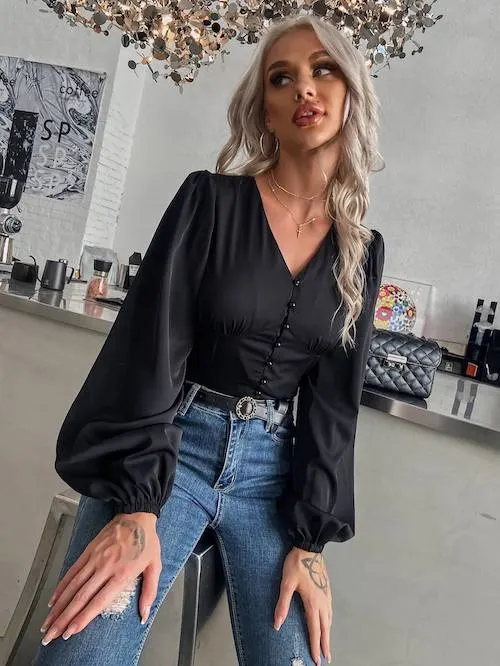 Surplice Neck Batwing Sleeve Peplum Blouse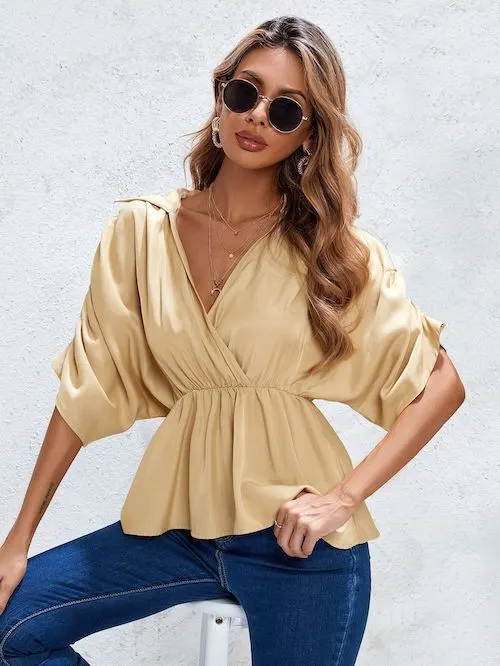 Best College Outfits From SHEIN: Corduroy Items
Corduroy items are very worth buying! They are in line with the popular retro and dark academia styles.
The reviews of corduroy items on SHEIN are also excellent!
Corduroy Solid Overall Dress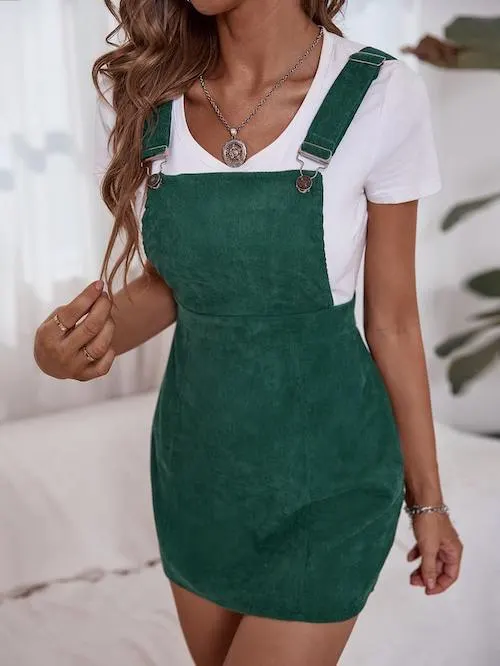 Corduroy Curved Hem Drop Shoulder Blouse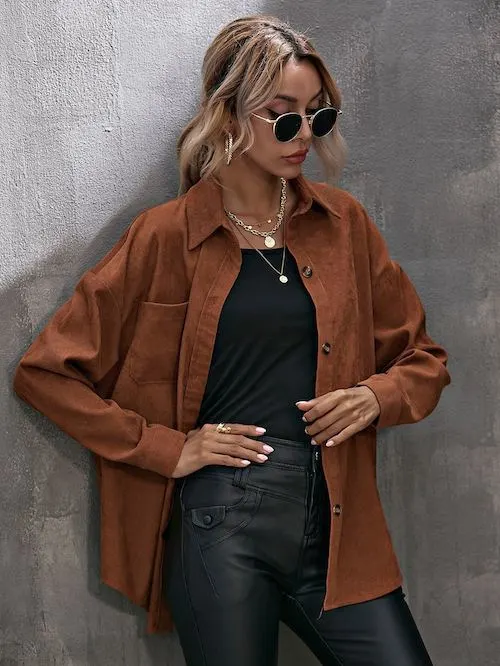 This post was all about college outfits from SHEIN.
About The Author
Tracy is an experienced personal stylist, shopping expert, and fashion & lifestyle blogger. She has been featured on Time Magazine, Bustle, Best Life, Glam, The Zoe Report, Mic, and GOBankingRates, for her insights on fashion, beauty, home decor, and lifestyle. Read More
Related Posts: