Looking for SHEIN earrings and the best SHEIN earrings picks? Check this post for our honest reviews and favorite picks to add to your collection!
SHEIN earrings have been trending for a while on social media including Tik Tok, Youtube, Instagram, etc.
My purchase of SHEIN earrings started in July 2021. Well, I was so disappointed at SHEIN's swimwear at that time and I returned ALL OF THEM! But I found myself totally falling in love with SHEIN's dresses and earrings! So I thought, why not give SHEIN's jewelry a try? They look so cute and they are so affordable!!
I love wearing cute and unique earrings, especially for spring and summer. They add so much fun to even the simplest outfits. But the problem for me is, I feel boring with one single pair of earrings very soon, so I always keep lots of them. And when I didn't have much budget, and luckily, I found SHEIN!
So far, I've tried almost sixty pairs of SHEIN earrings! And I've added so many more to my cart already!
So scroll down to check my reviews and honest opinions towards SHEIN earrings, and my favorite picks of the SHEIN earrings collection this year!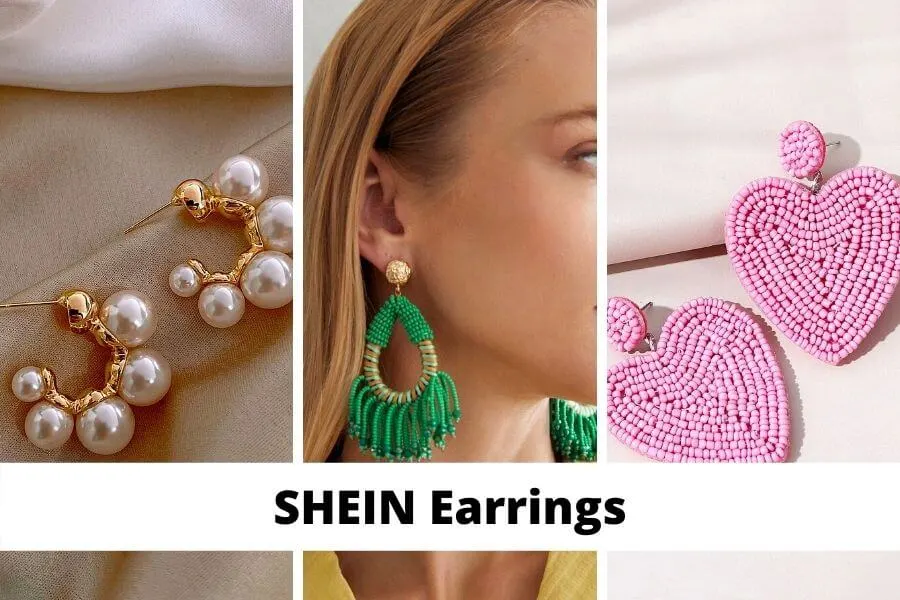 This post may contain affiliate links, which means I'll receive a commission if you purchase through my link, at no extra cost to you. Please read the full disclosure here.
This post is all about SHEIN earrings.
SHEIN Earrings Reviews: Are SHEIN Earrings Safe?
Is SHEIN jewelry legit? Why is SHEIN jewelry so cheap?
If you want to ask me is SHEIN earrings worth buying? My answer is: YES!
I had run a fashion jewelry business for 5 years before. The price range of my jewelry was 10 dollars to 40 dollars, so I am very familiar with the cost, supply channels, and sellers' operations of jewelry at this price in the U.S. market.
So, when many people question that it is impossible for SHEIN earrings to be so cheap, I think that price is entirely possible.
There are many sellers on Amazon, Etsy, many so-called boutiques, and even TikTok, who are selling $10 to $40 jewelry, however, the initial offer price is less than $5 or even $3? A lot of sellers DIRECTLY increase the purchase price by 3 to 10 times and then sell it to us!
The products on SHEIN come from China, and many jewelry suppliers in the market are from China. Even for those jewelry that are said to be handmade in the States, many of their parts actually come from China, too.
From this point of view, the price of SHEIN is very reasonable!
I dare not say that the price of SHEIN is the same as the purchase price of all these sellers, after all, SHEIN also wants to make money! But instead of spending a lot of time and experience on your own to find a cheap supplier, it's better to use SHEIN. SHEIN's profit is already very low, and the service is not bad now.
I used to buy clothes at SHEIN. After SHEIN put on jewelry, I tried a lot of styles that I was familiar with in the past, and also tried a lot of new styles from SHEIN. The conclusion is:
Really, for SHEIN clothes, you may finally get something doesn't fit at all, and I've shared before which ones you shouldn't buy. But for SHEIN jewelry, you can try it.
Is SHEIN jewelry good quality?
Many people complain that SHEIN earrings are easy to cause allergies, so I will analyze it.
I don't have ear allergy or sensitive skin myself, and SHEIN earrings never cause infection for me, and all the jewelry I bought from SHEIN never turn green.
But a friend of mine has the infection. So she didn't dare to buy SHEIN's jewelry under 2 dollars, but she tried SHEIN's gold plated jewelry, especially the MOTF series, and she had no allergy problemSo, quite a few SHEIN earrings are completely safe and of good quality.
In addition, I also strongly recommend the faux pearl, rhinestone, and resin series jewelry on SHEIN. They are my favorite features and perfect for weddings, parties, clubs, vacations.
If you are worried that these jewelry will fade, a good friend of mine shared with me a good way to properly apply a little clear nail polish on them, so you don't have to worry about fading!
I have a good friend who really likes SHEIN jewelry so much, she even bought one for her wedding. This one is also on the list we are going to recommend below today.
How long does SHEIN jewelry last?
It depends. The gold plated pieces I bought has not faded for five months! But in the summer, especially when I'm at the beach, some jewelry pieces tend to fade more easily.
Is SHEIN jewelry worth it?
Yes! Yes! Yes!
On SHEIN, you can buy the exact same jewelry pieces from other boutiques at a very low price, and even a lot of big-name dupes!
For example, I bought a dupe of a pair of Celine knot hoop earrings before. Although it has been sold out now, there are still many good hoop earrings on SHEIN, which are very big-name styles!
I also once saw a pair of statement earrings from SHEIN which reminds me of a pair Kate Middleton just wore. It was sold out but you can find many similar designs on SHEIN or from today's post.
I bought a pair of earrings last month and when I wore them to dinner, I was asked if they were vintage earrings from Burberry or Gucci. I was so happy! I also put this one on today's list. It's a little heavy, but very nice!
Do you recommend shopping on SHEIN?
I would like to share some more of our views on shopping on SHEIN.
Recently I have seen a lot of people complaining or despising SHEIN's products on IG or TikTok, but as I said in many previous SHEIN review posts, SHEIN's products are improving. Although many types are still not very good, there are really many good things now.
In addition, my point of view has always been that you don't have to pursue the most expensive thing when you buy something, it's the most important thing to buy the best product at the same price.
So, if it's something I only wear a few times and never wear again, or something I can't only afford with my current ability, why don't I just buy something that's cheaper and fits me better?
Therefore, on this website, we will recommend luxury brands, and we will also recommend SHEIN. After all, it's a lot of fun to buy good value for money! SHEIN is definitely easier access to unique designs as many as possible at affordable prices.
So in today's list below, we have selected earrings that are suitable for everyday life, as well as earrings that are suitable for many special occasions, such as weddings, parties, a music festival, date nights, etc. You can pick out very chic and beautiful earrings to add a new look to you.
SHEIN Earrings For Everyday Wear
Faux Pearl Decor Earrings
MOTF PREMIUM 14K GOLD PLATED MINIMALIST EARRINGS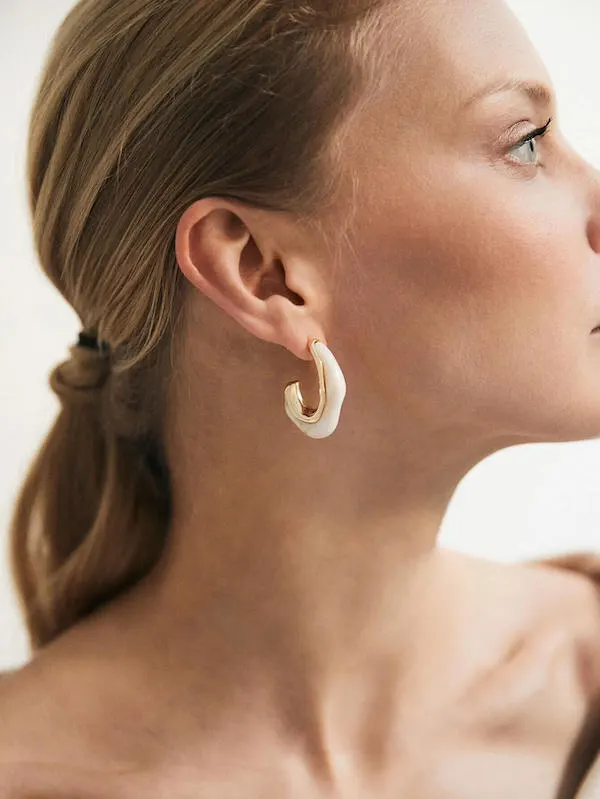 Minimalist Hoop Earrings
Metal Hoop Earrings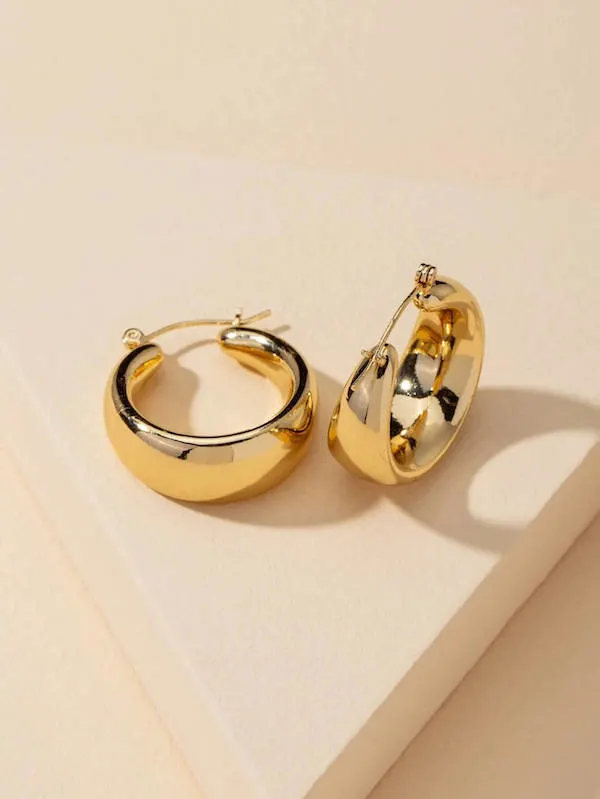 18K Gold Plated Heart Drop Earrings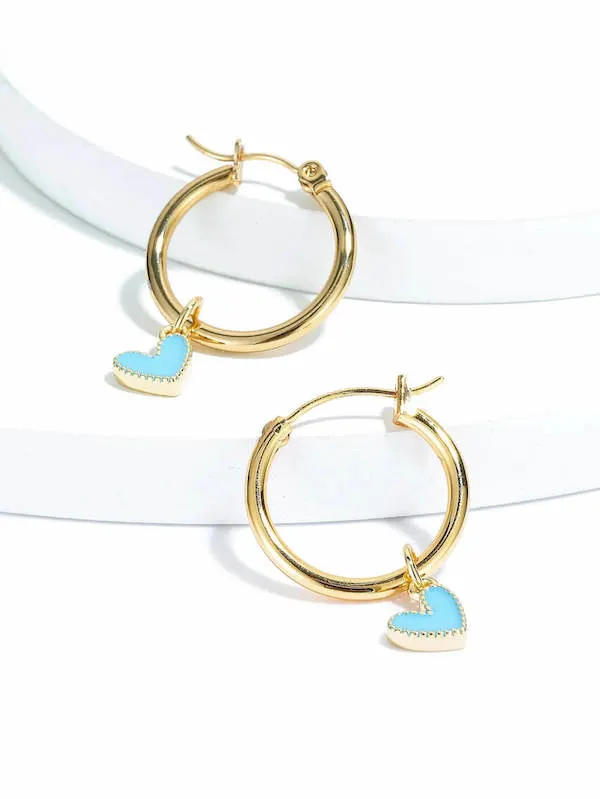 Faux Pearl Decor Stud Earrings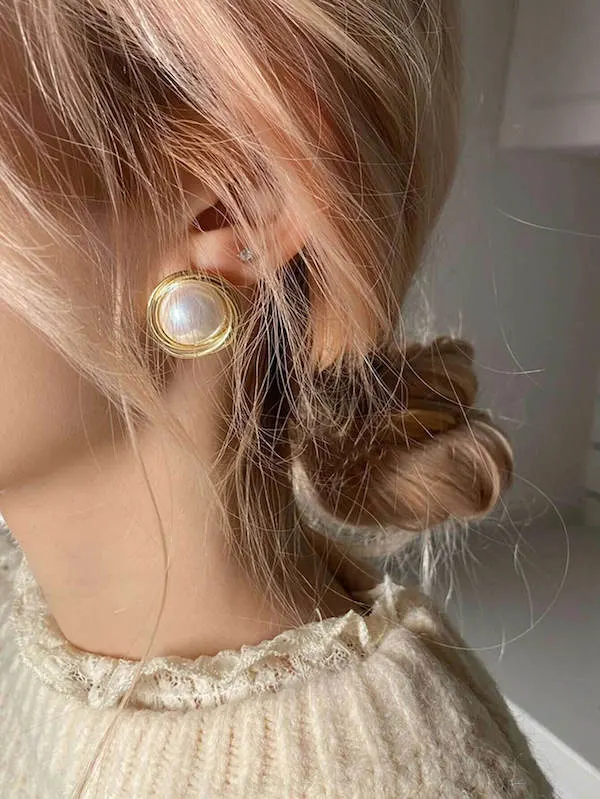 Clear Butterfly Stud Earrings
1pair Rhinestone Decor Ear Cuff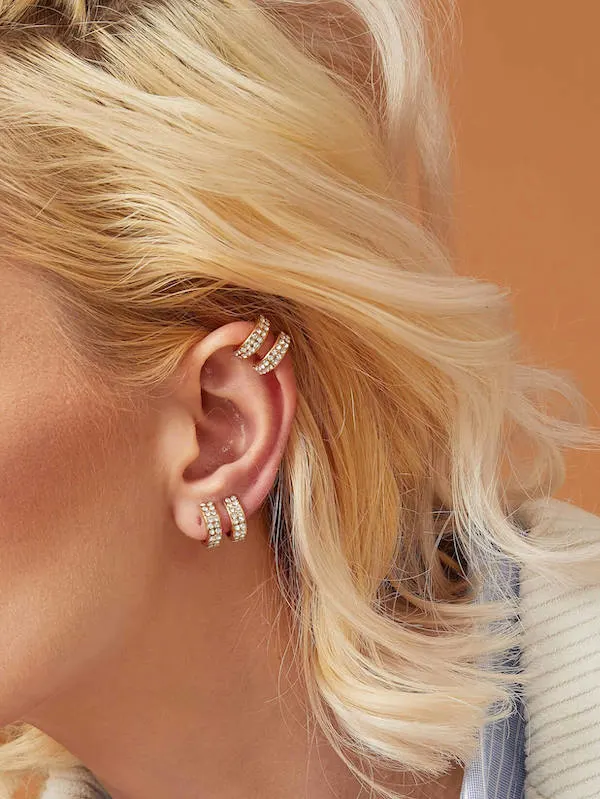 SHEIN Statement Earrings For Parties And Weddings
1pair Faux Pearl Beaded Hoop Earrings
Rhinestone Geo Drop Earrings
14K Gold Plated Zircon Decor Drop Earrings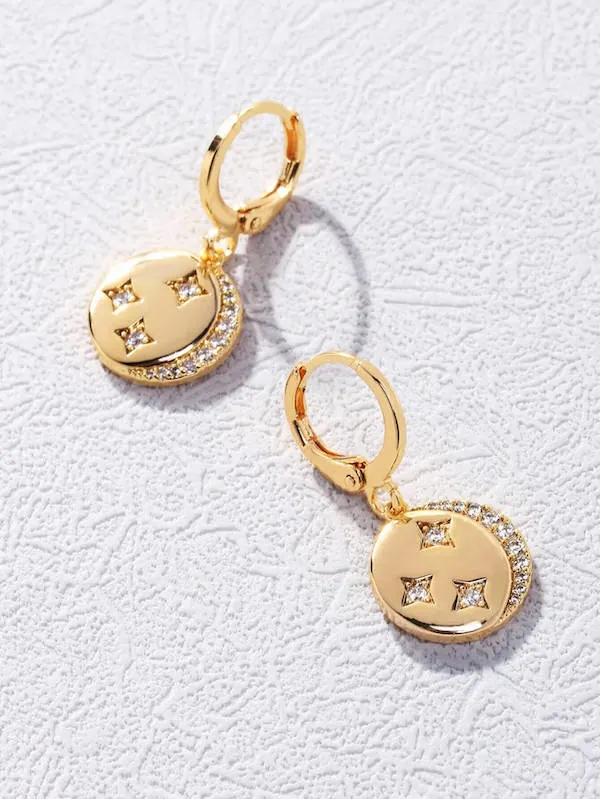 Jhumka Peacock Decor Bell Drop Earrings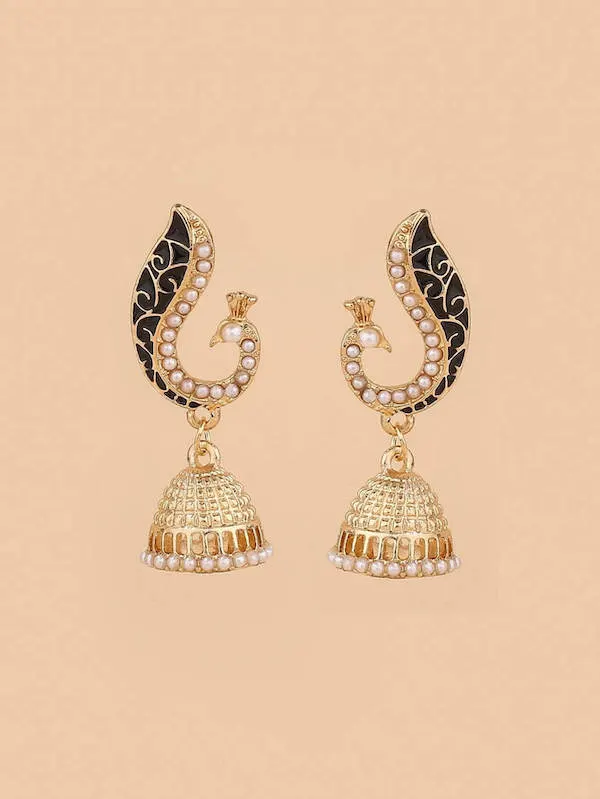 14K Gold Plated Hollow Out Drop Earrings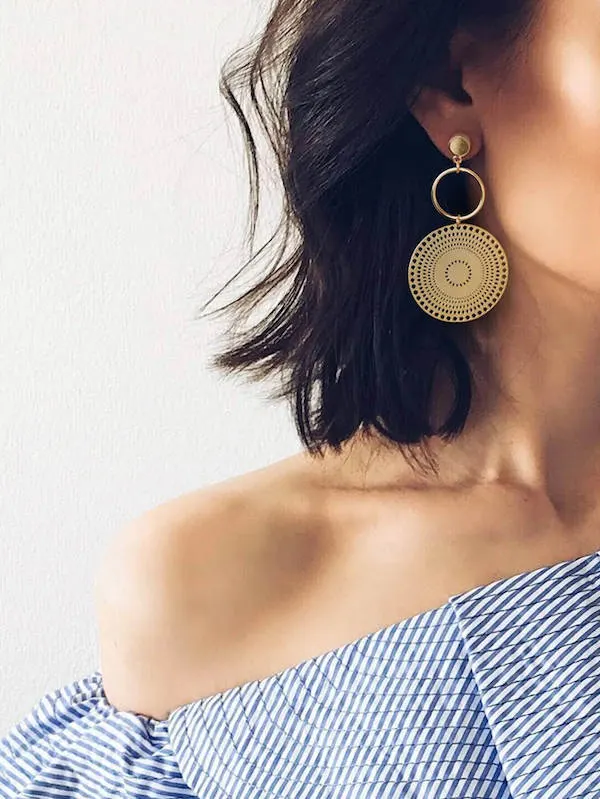 14K Gold Plated Zircon Geometric Drop Earrings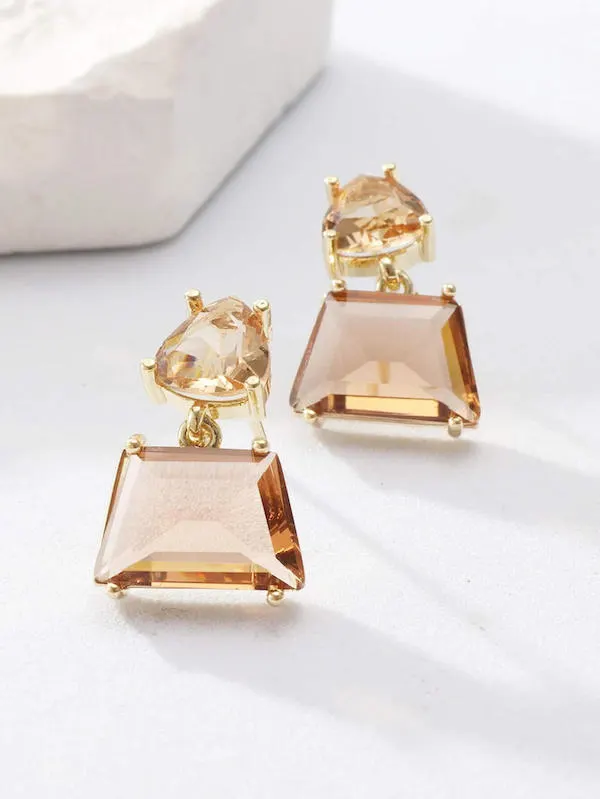 Zircon Decor Drop Earrings
1pair Faux Pearl Decor Cuff Hoop Earrings
Geo Drop Earrings
Faux Pearl Boots Drop Earrings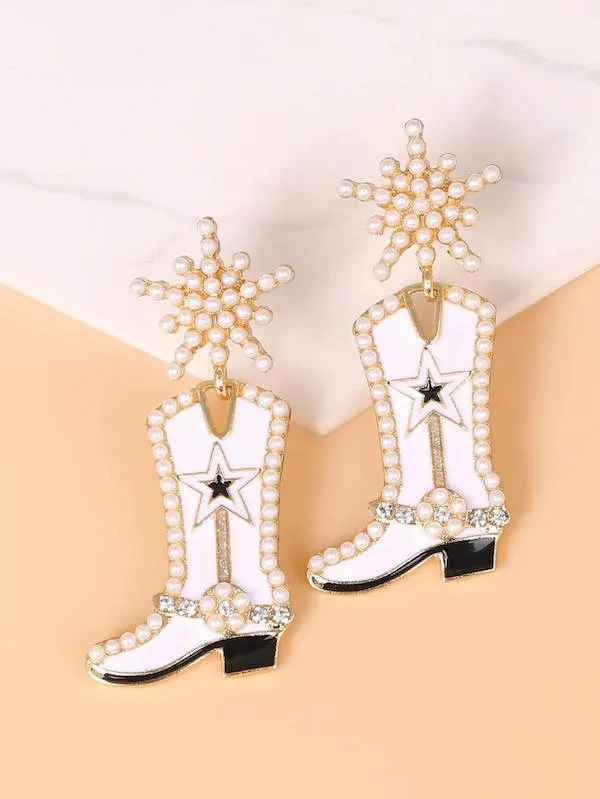 1pc Faux Pearl Chain & Zircon Decor Ear Cuff
2pcs Faux Pearl Decor Ear Cuffs
Sequins Decor Hoop Earrings
Faux Pearl & Flower Drop Earrings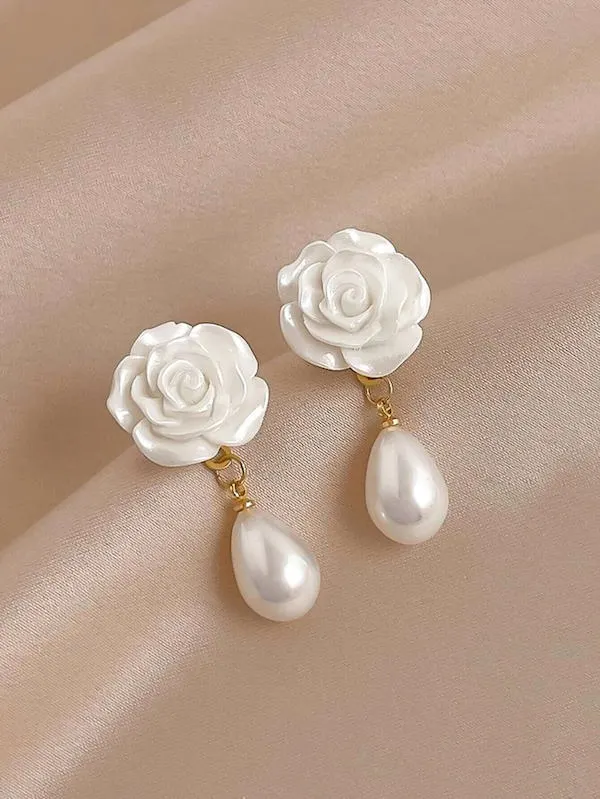 SHEIN Earrings For Romantic Date Night
Heart Drop Ear Cuff
2pairs Heart Decor Drop Earrings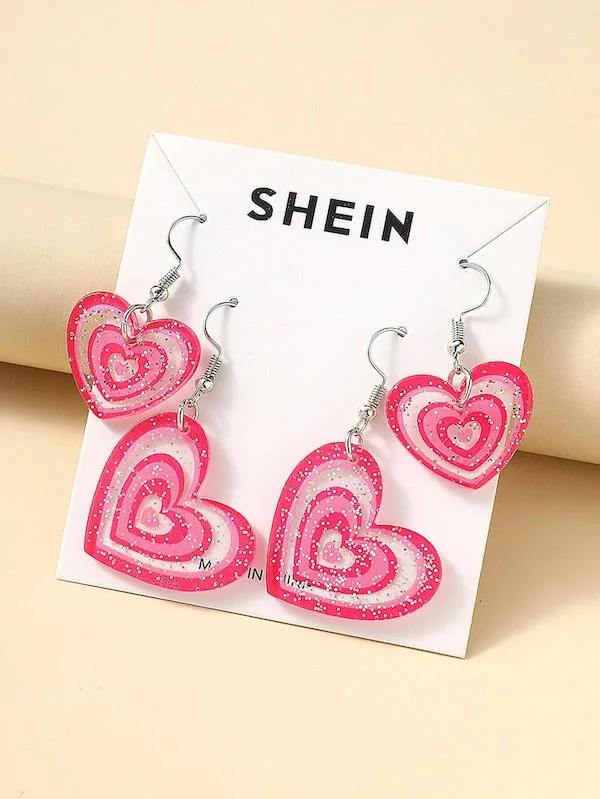 Faux Pearl Heart Drop Earrings
Heart Design Seed Bead Earrings
18K Gold Plated Heart Drop Earrings
Flower Detail Rattan Geometric Drop Earrings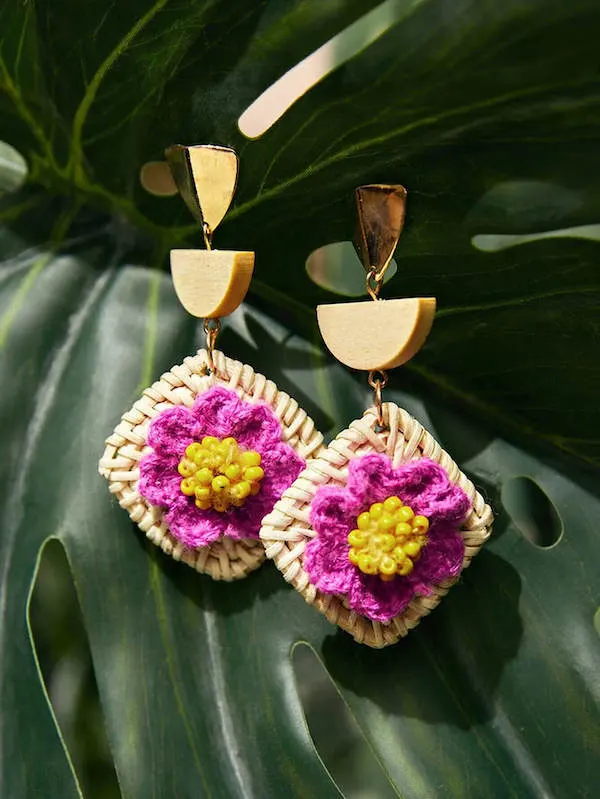 20K Gold Plated Bow Decor Drop Earrings
14K Gold Plated Zircon Detail Flower Earrings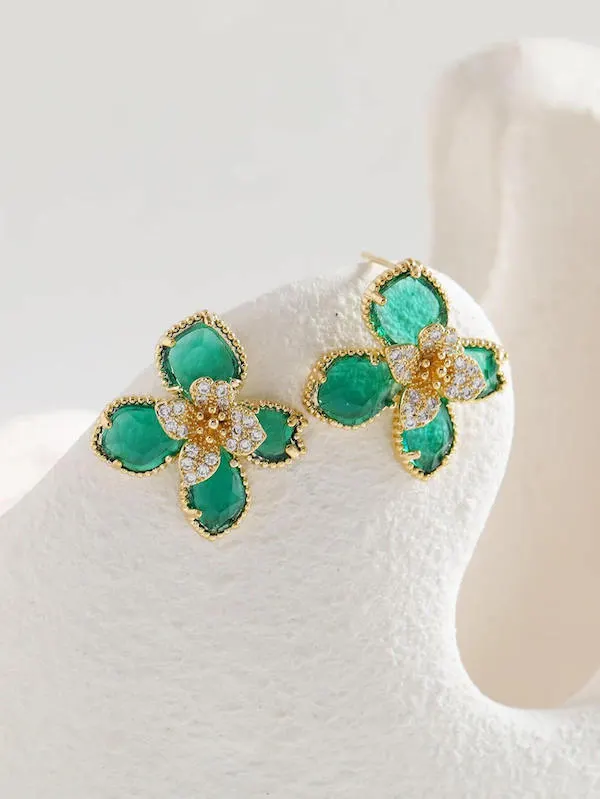 Zircon Decor Earrings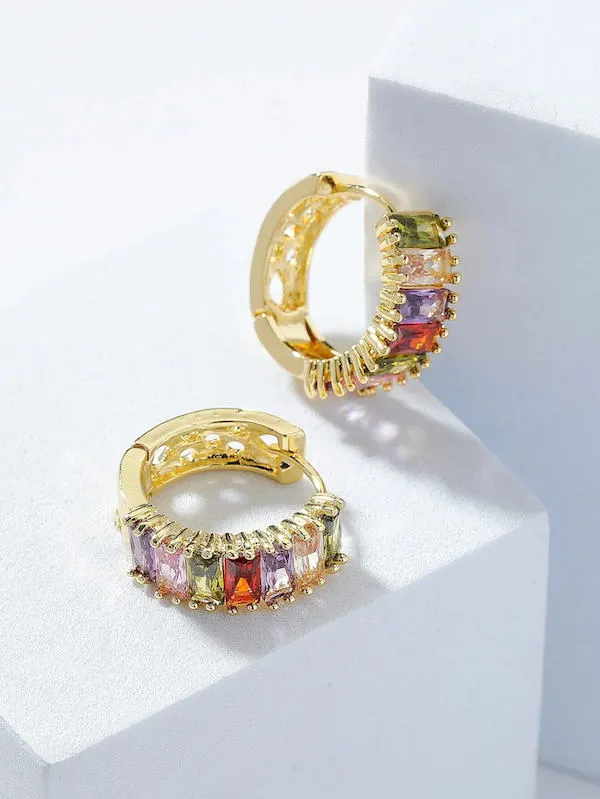 14K Gold Plated Zircon Decor Drop Earrings
1pair Gemstone Decor Heart Drop Earrings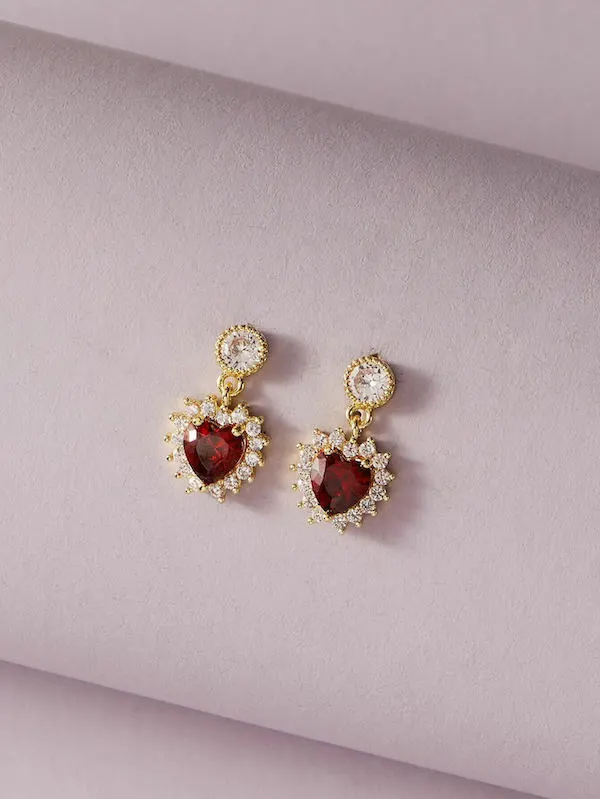 Geo Design Drop Earrings
Beaded Round Drop Earrings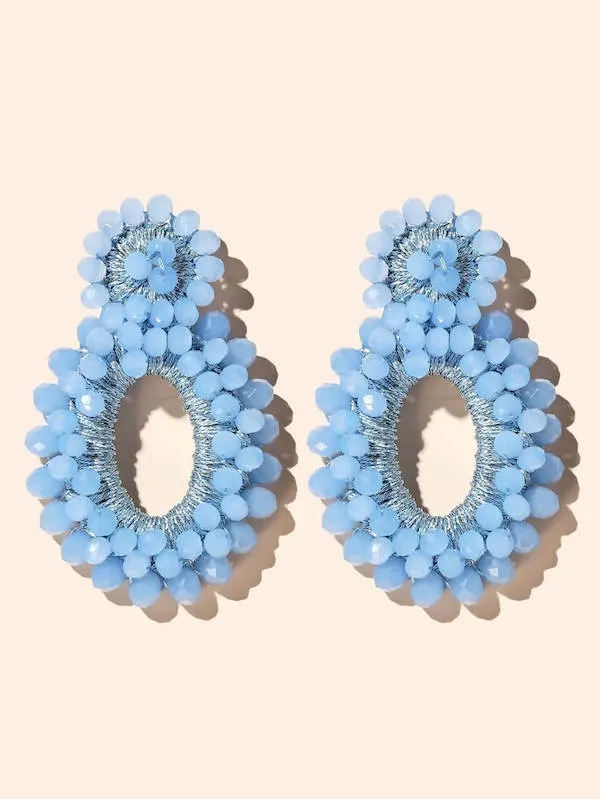 Round Ball Decor Drop Earrings
Heart Design Drop Earrings
SHEIN Earrings For Vacations
Beaded Flower Drop Earrings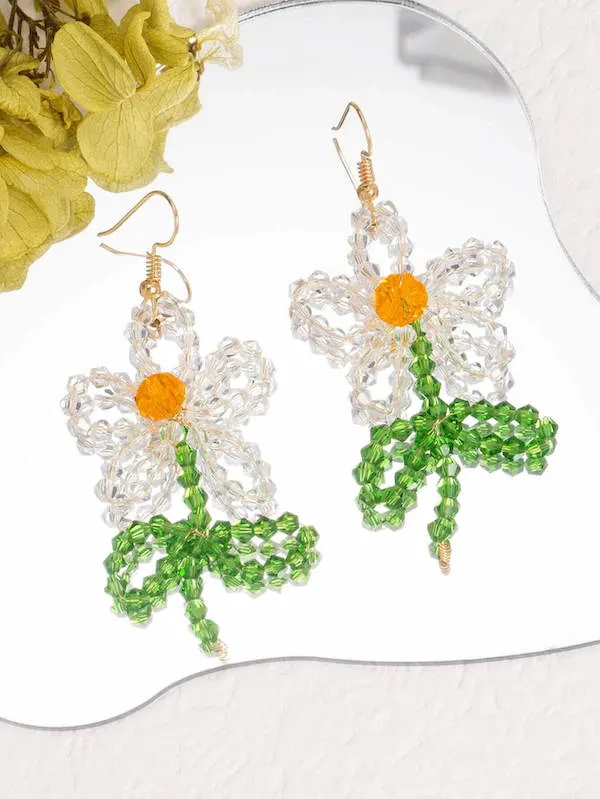 Faux Pearl Decor Crochet Flower Drop Earrings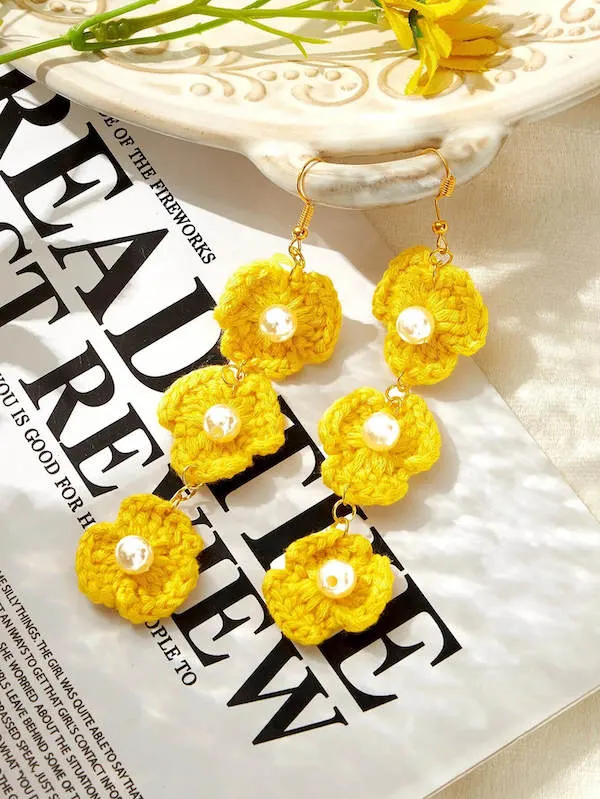 Flower Decor Hoop Earrings
Hollow Out Flower Pattern Hoop Earrings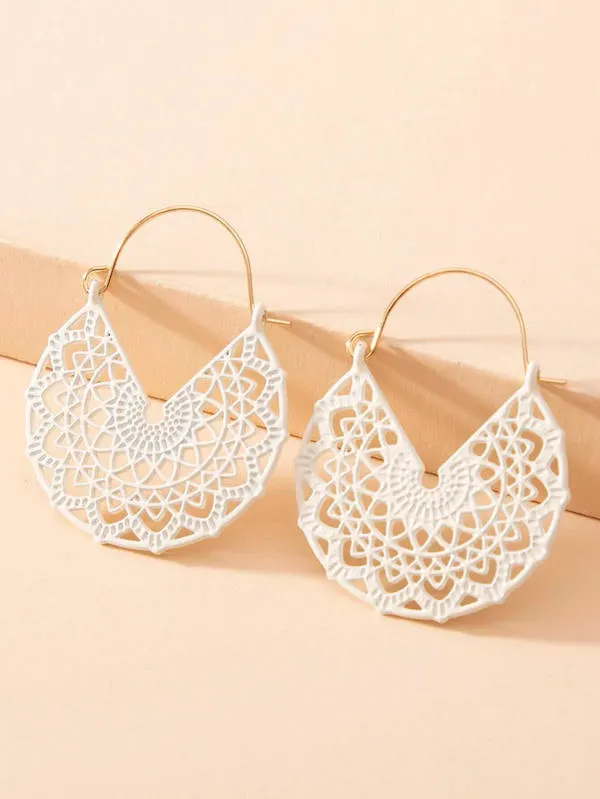 MOTF PREMIUM BEADED WATER DROP EARRINGS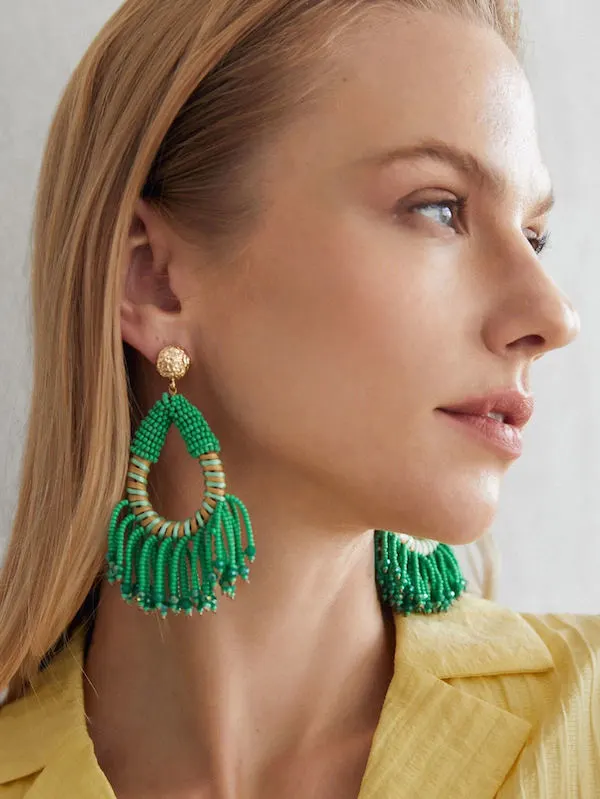 Hollow Out Hoop Earrings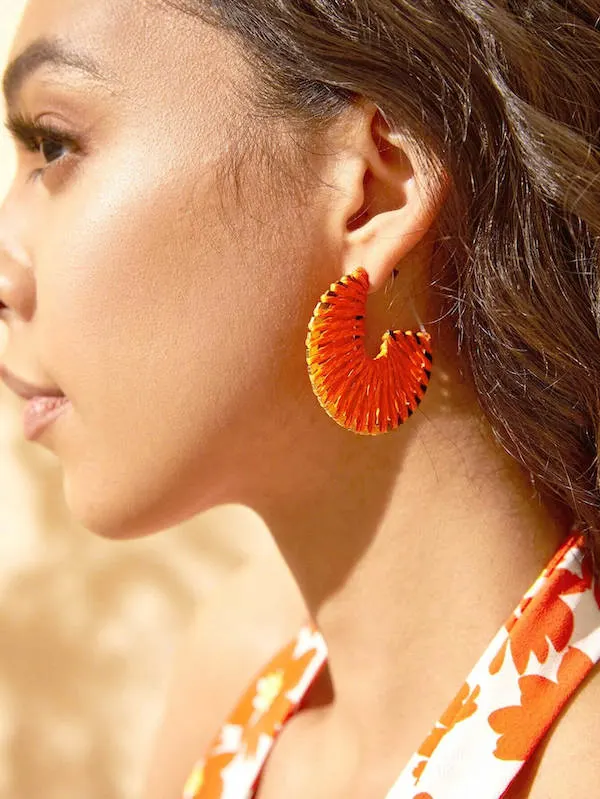 Tassel Decor Drop Earrings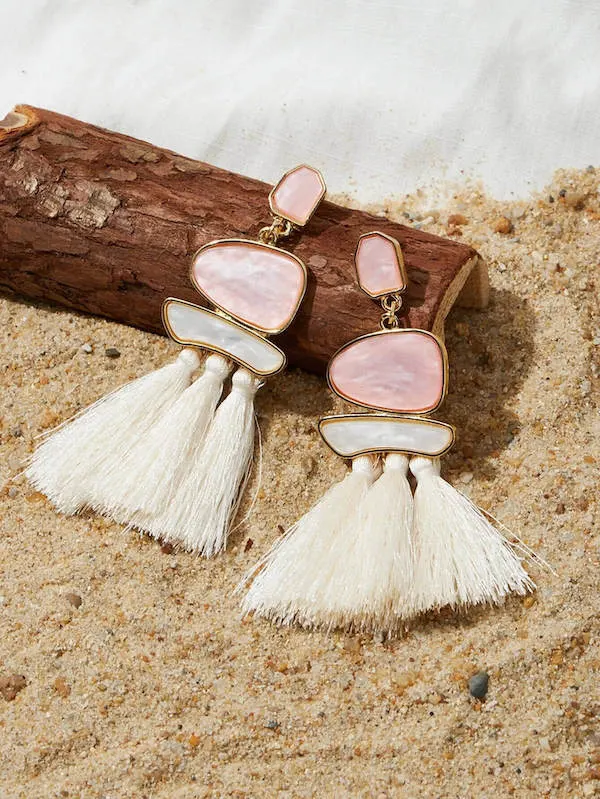 Marble Detail Tassel Earrings
6pairs Minimalist Open Hoop Earrings Set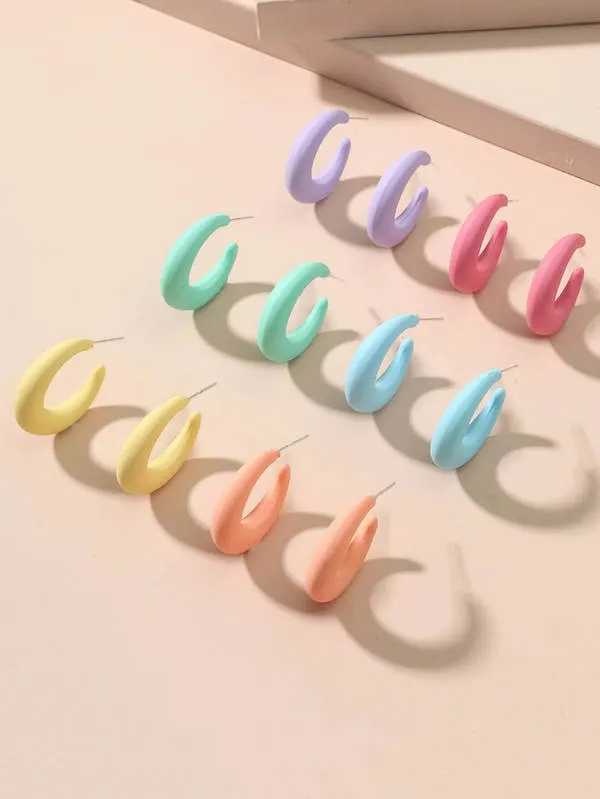 Rhinestone Decor Goblet Shaped Earrings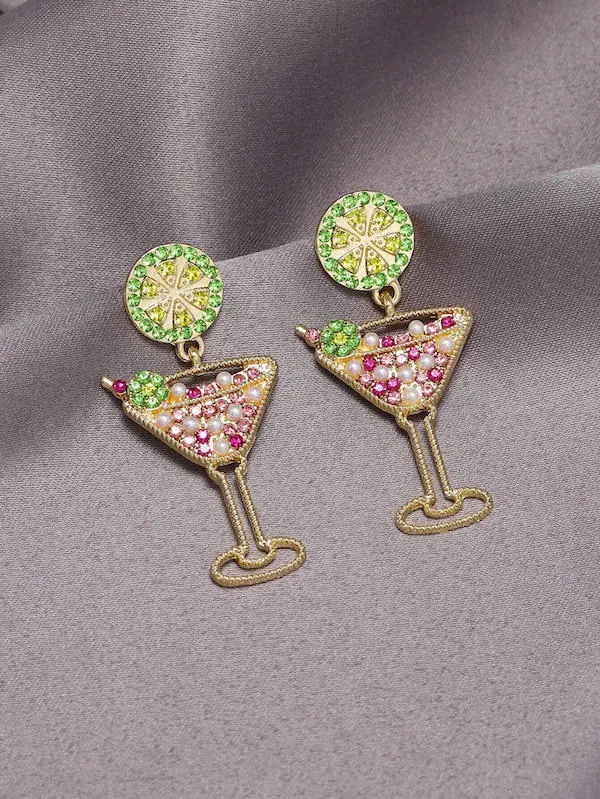 Double Flower Drop Earrings 1pair
Butterfly Round Drop Earrings
Cute And Unique SHEIN Earrings
Cherry Shaped Drop Earrings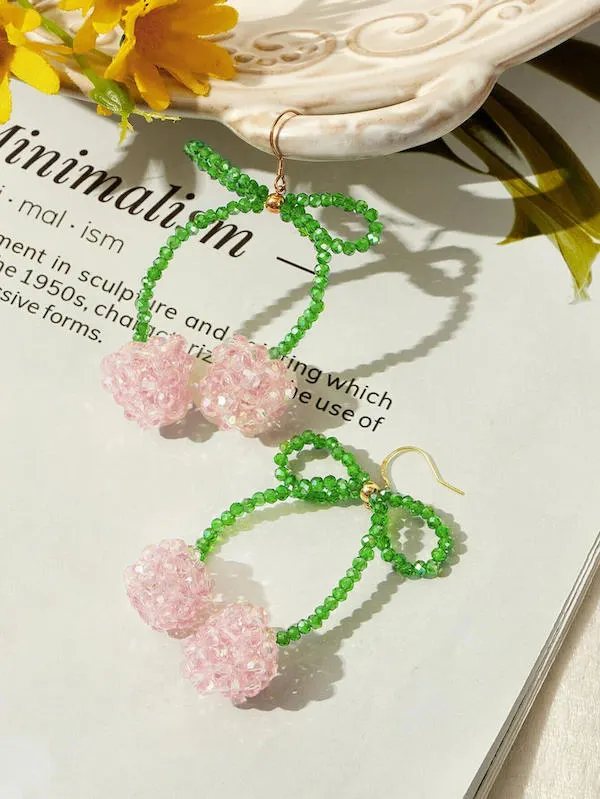 Heart Decor Mismatched Drop Earrings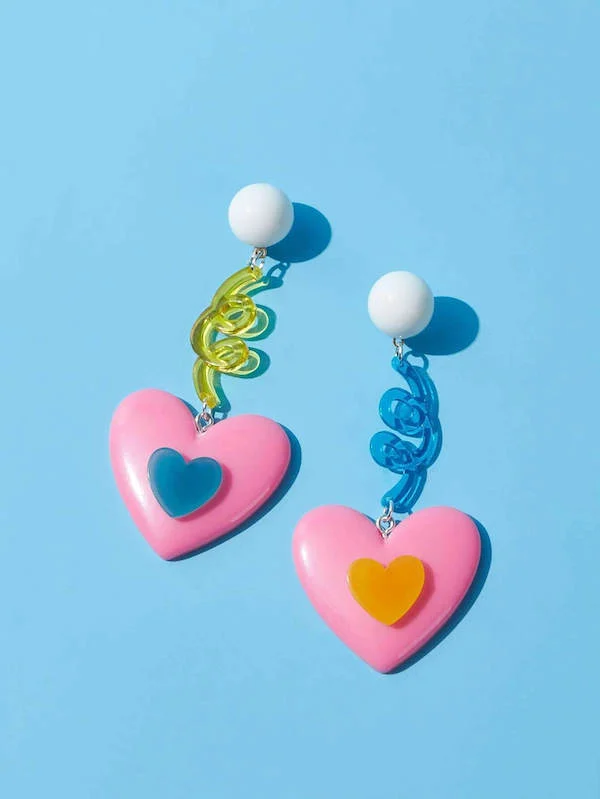 Cloud Design Drop Earrings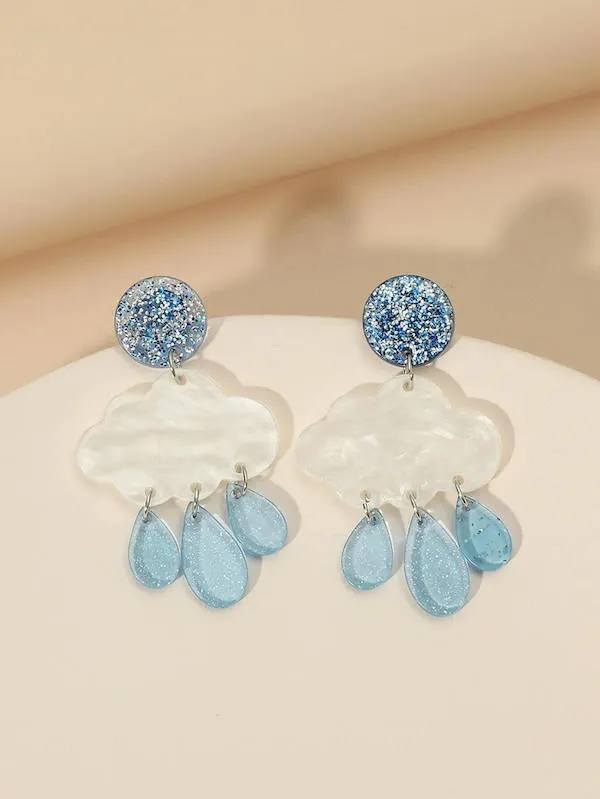 Flower Design Earrings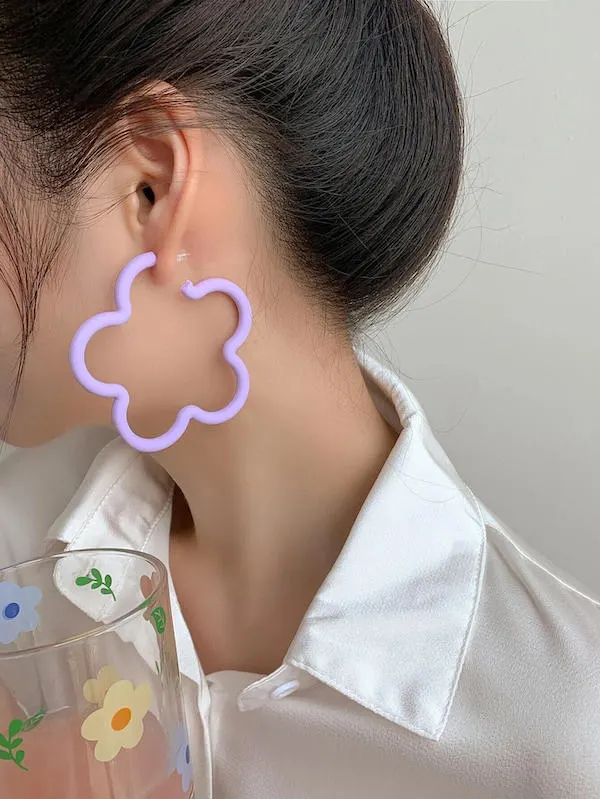 Geo Link Drop Earrings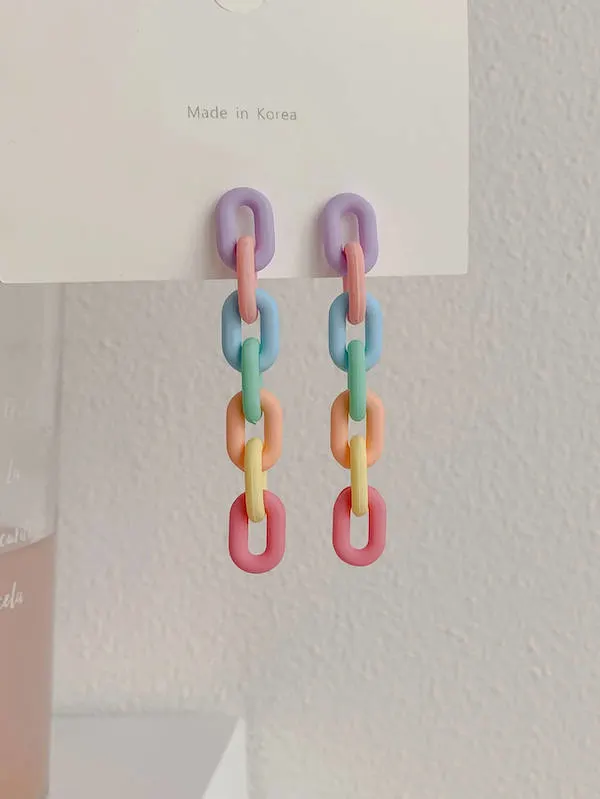 Bear Stud Earrings
Butterfly Drop Earrings
1pair Butterfly Charm Hoop Earrings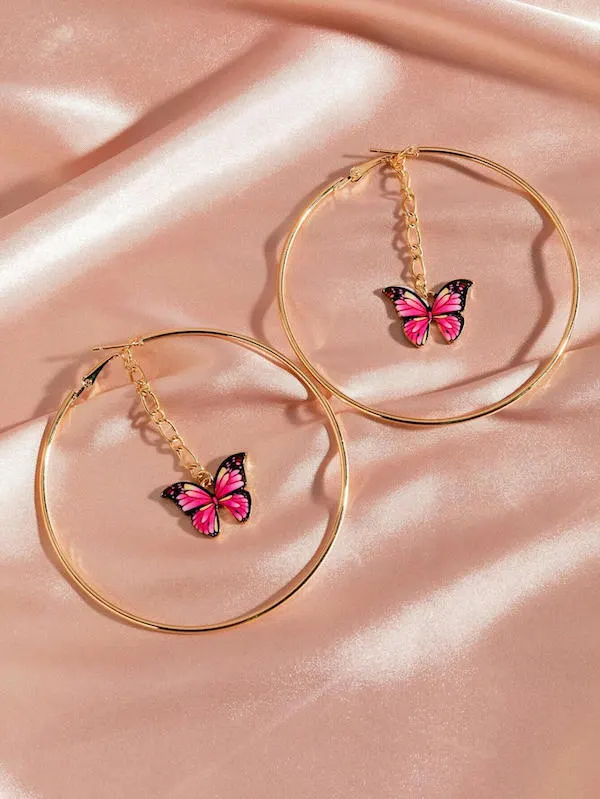 Cherry Print Faux Pearl Drop Earrings
This post was all about SHEIN earrings.
About The Author
Tracy is an experienced personal stylist, shopping expert, and fashion & lifestyle blogger. She has been featured on Time Magazine, Bustle, Best Life, Glam, The Zoe Report, Mic, and GOBankingRates, for her insights on fashion, beauty, home decor, and lifestyle. Read More