Looking for the best straw hats for women to buy this year? Check this post for our picks and straw hat outfit ideas for you to level up your look!
Compared with other hats, straw hats are more relaxed and breathable. Wearing it will not feel too stuffy. It is a must-have hat in summer.
You may have also discovered that although the overall style of straw hats tends to be leisure and vacation, different types of hats still give people a slightly different feeling.
Many people say that they don't know how to choose a straw hat. So in this post, I have selected three styles that have been popular in the past two years. They have different types and suit different people and occasions.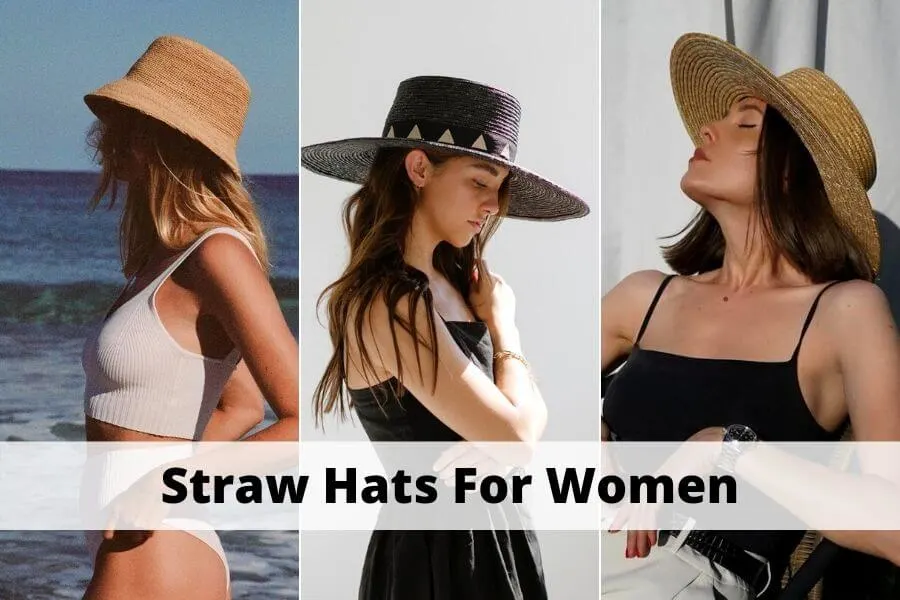 This post may contain affiliate links, which means I'll receive a commission if you purchase through my link, at no extra cost to you. Please read the full disclosure here.
This post is all about straw hats for women.
Boyish And Academia Style: Straw Boater Hats For Women
To talk about the hottest straw hat in the past two years, we must mention the flat-top straw boater hat.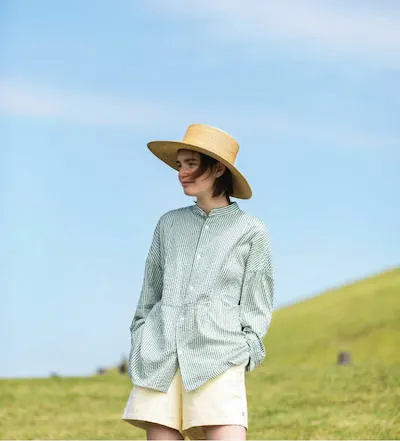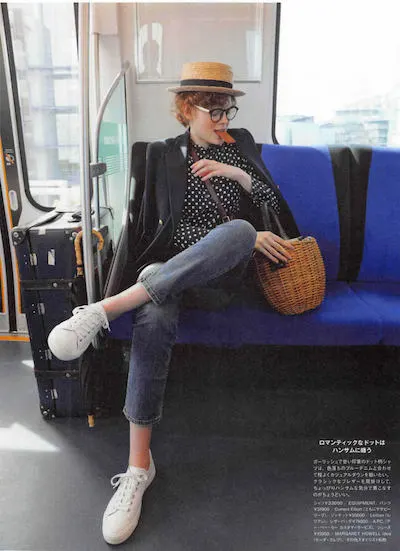 This hat is different from the Panama hat. The Panama hat is softer, can be folded, and has a depression on the top of the hat. The flat-top straw boater hat is much stiffer, the top and brim are very straight, and the overall edges and corners are more distinct.
Boater hats were first worn by men more often. You can see from this name that it was not born for decoration. It was initially a hat worn by a boatman in Venice. Later it became popular and became a fashionable item that both men and women love.
Hepburn wears a handsome and elegant style.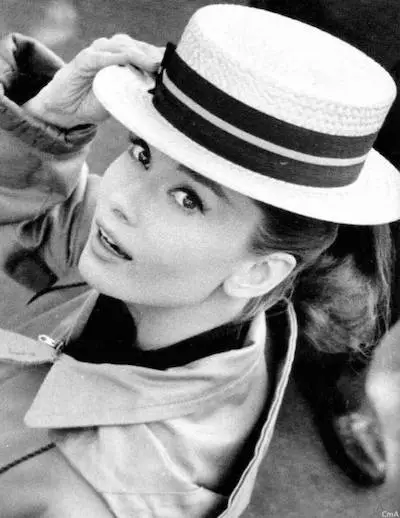 Many round-faced friends will say that they are not good at buying hats. However, the boater itself has noticeable lines and is quite suitable for you.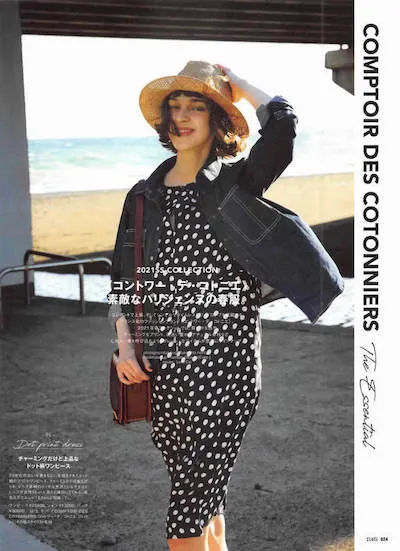 But it also has a shortcoming. The top of the hat is relatively hard, not close to the head; it is especially easy to be blown away when the wind is strong.
The flat-top straw hat is most suitable for the boyish or academia style.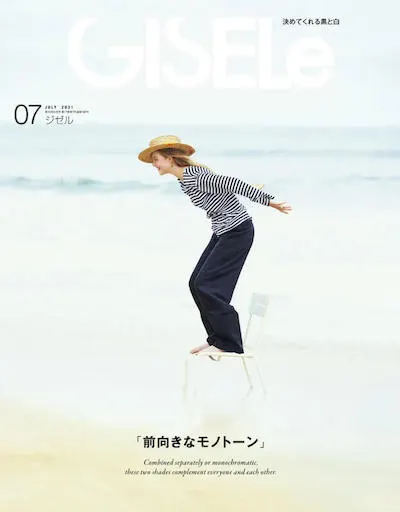 It goes well with many boyish items: white shirts and Bermuda shorts.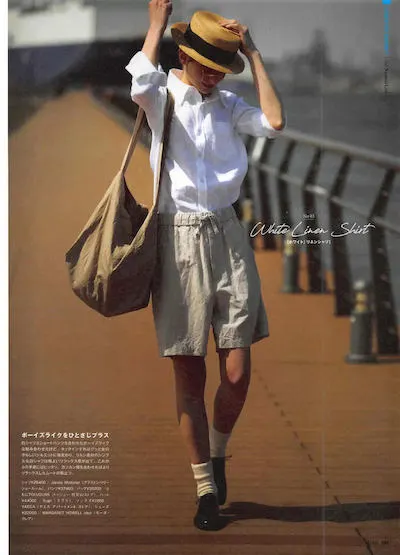 The overalls and it are also good friends.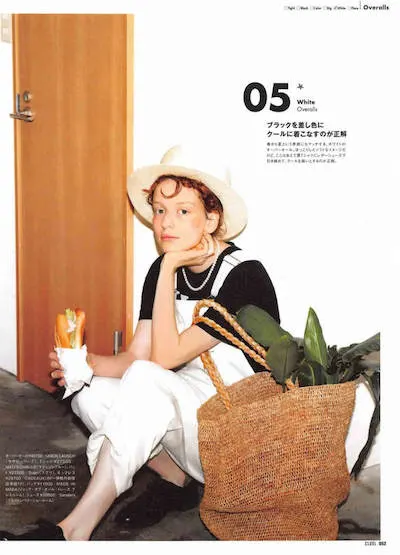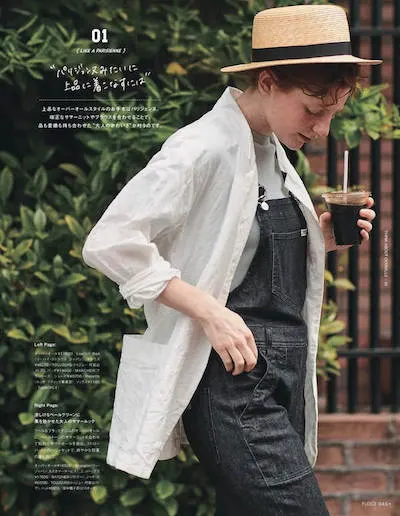 With a boater and white socks, the basic T-shirt and jeans look a lot younger and more prominent in style.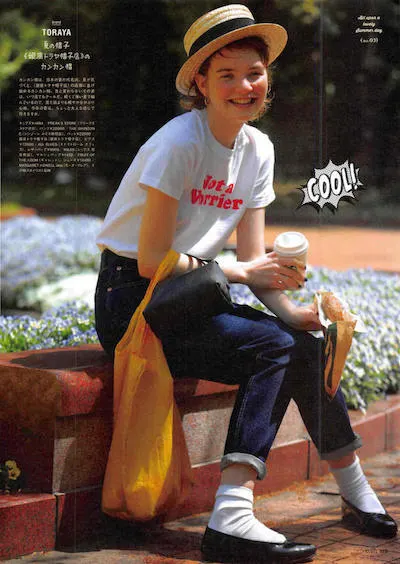 Of course, it is also a very versatile hat.
The handsomeness of the straw boater can collide with the femininity of the dress, stylish and beautiful. It is best to wear a dress with a light-colored hat.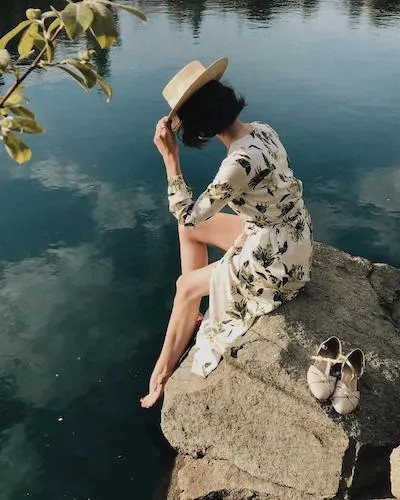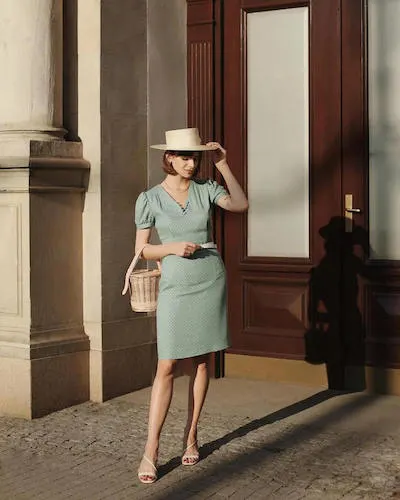 If you don't want to be too sexy in a crop cami, you can also use it to balance it.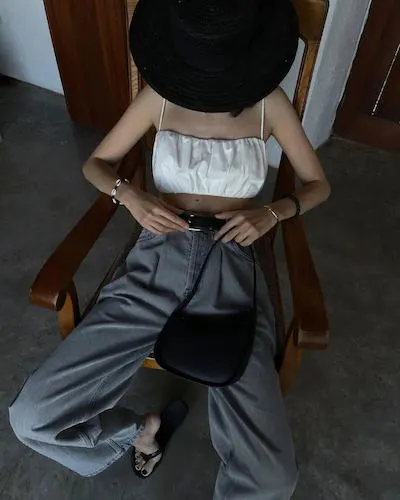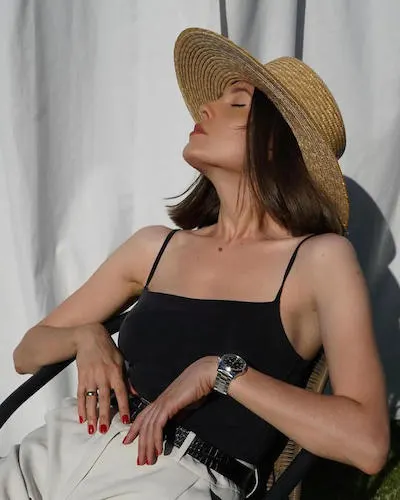 Wearing a flat-top straw boater does not have any special requirements for the hairstyle, as long as the bangs or sideburns are slightly exposed. Long hair and short hair are both suitable.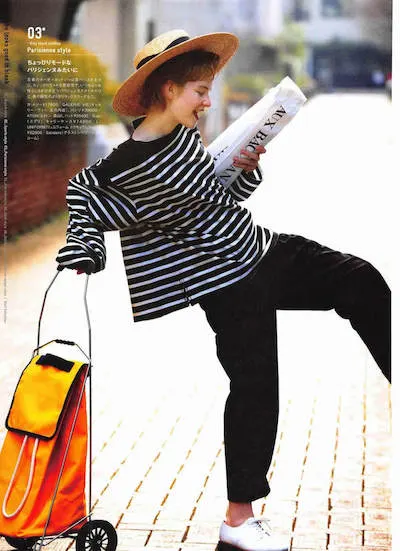 There are many choices for the color of straw hats. However, the color of this natural grass is the most common and recommended.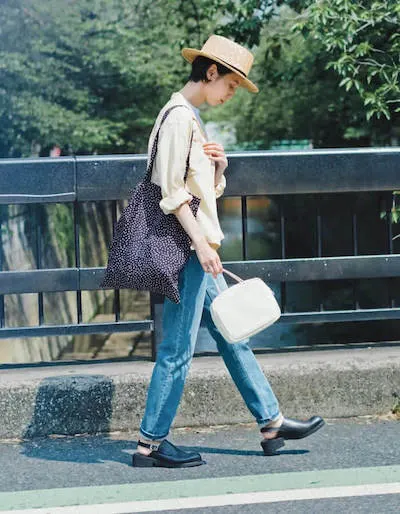 When choosing a straw boater, it is recommended to select a trimmed one. The small area of ​​contrast looks more layered, or it will be slightly dull.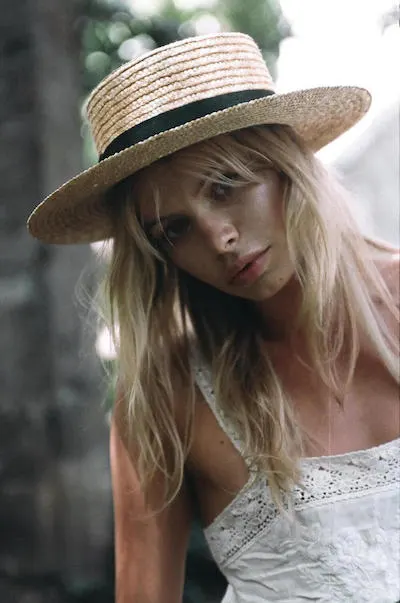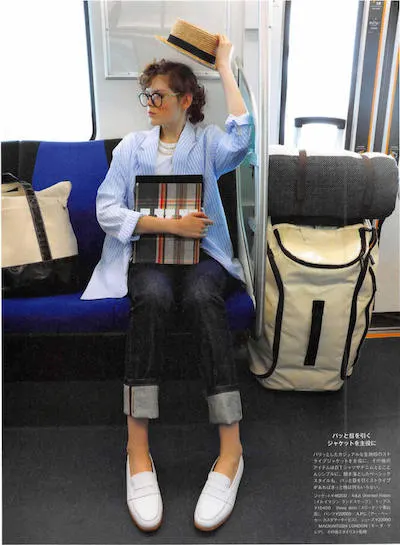 Some flat-top straw boaters are trimmed with colorful elements, which are unique.
When matching, you can choose one of the same colors as the straw hat decoration, and the whole will be chicer.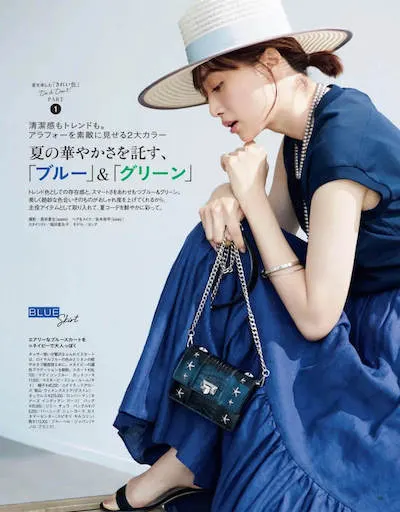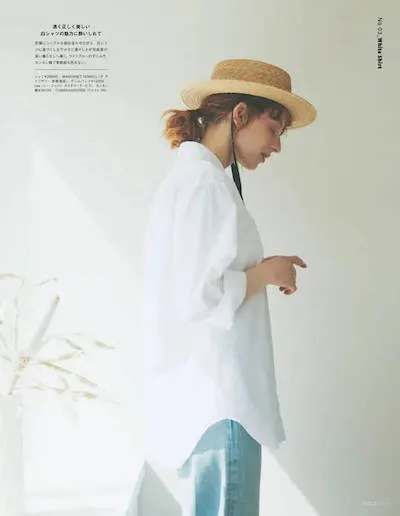 Straw Hats We Love
Janessa Leone is a Los Angeles brand. This straw hat has a good quality and a relatively stiff silhouette.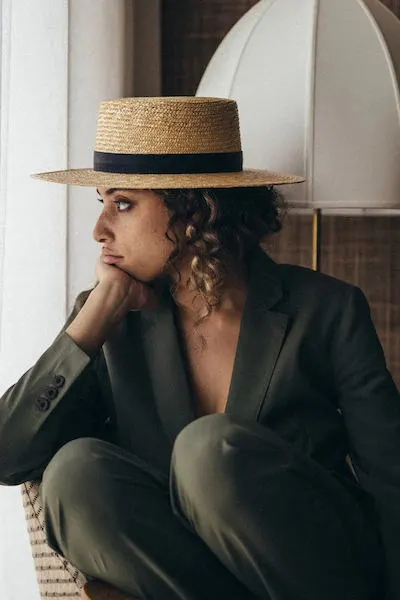 Gigi Pip comes from the United States and has many styles of hats.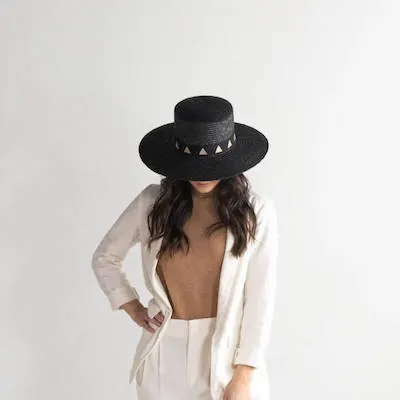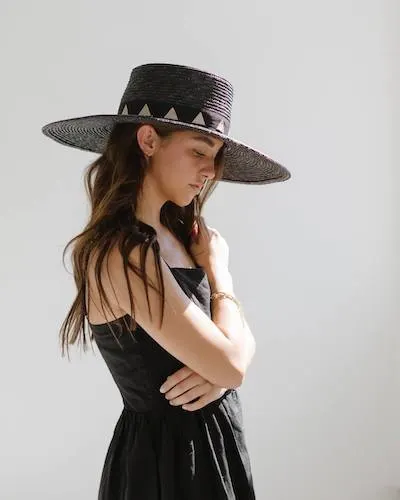 The following styles are more basic, so they are not exaggerated for daily wear.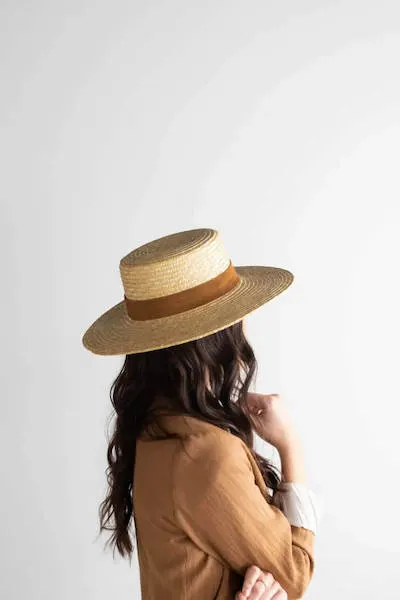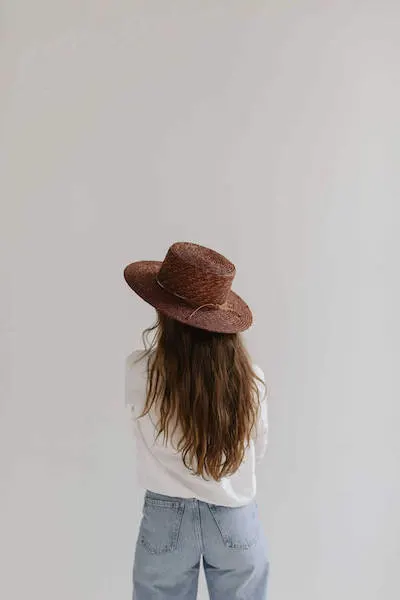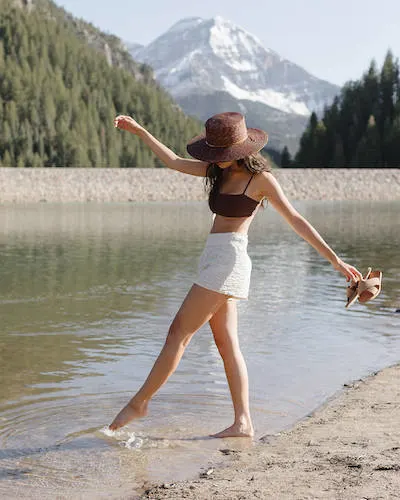 Besides boaters, they also have other pretty straw hats.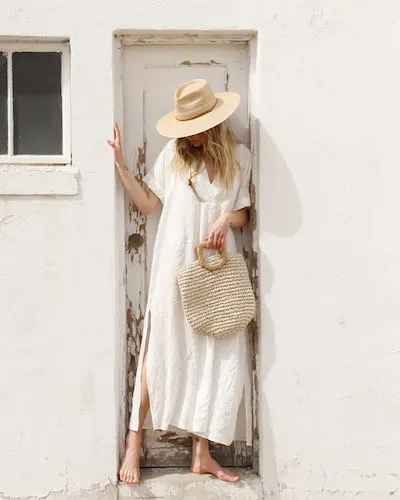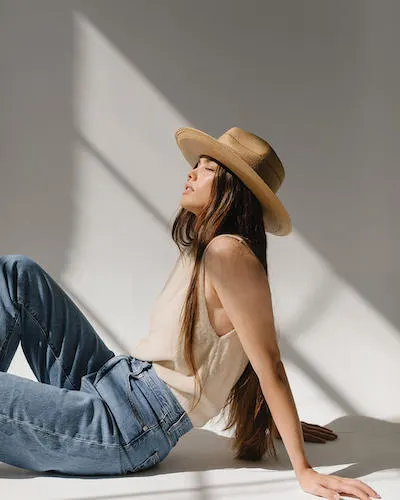 These two flat-top straw hats from ASOS are suitable to pair with white tops in the summer.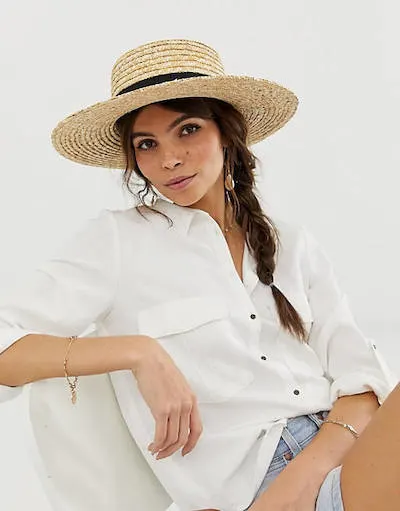 And Urban Outfitters has a similar one.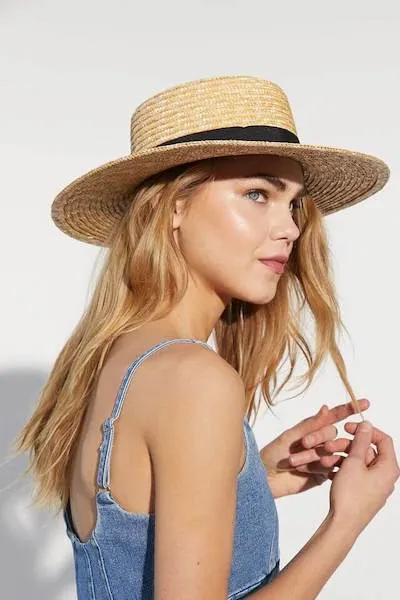 Most Casual: Straw Bucket Hats For Women
Straw bucket hats have also become popular this year.
Compared with a boater hat, the brim of a straw bucket hat slightly downwards. If the brim is large enough, it can block most of the face.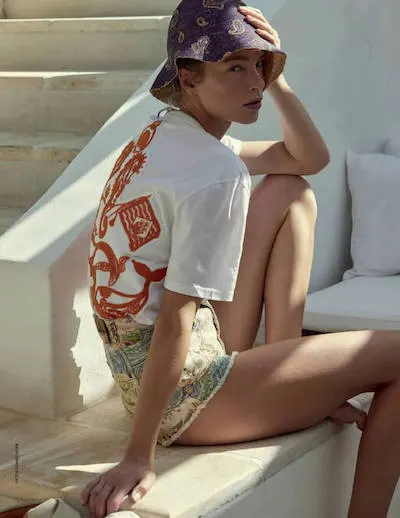 The straw boater hat is somewhat formal, while the straw bucket hat is more casual and more suitable for everyday life.
You can pair it with some casual style items, like T-shirts, short-sleeved shirts, jeans, etc.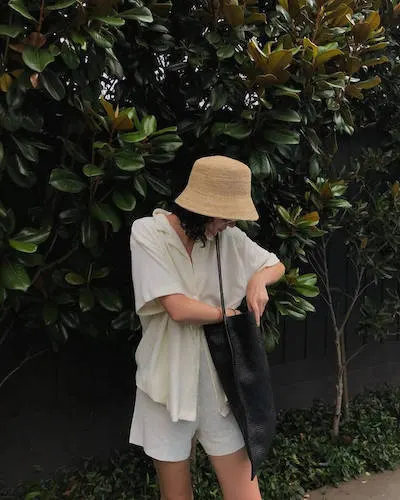 The bucket hat became popular in the 1980s and 1990s. At that time, many hip-hop singers loved it, so it is also very suitable for matching with casual or street style items.
For example, try stacking exaggerated silver accessories.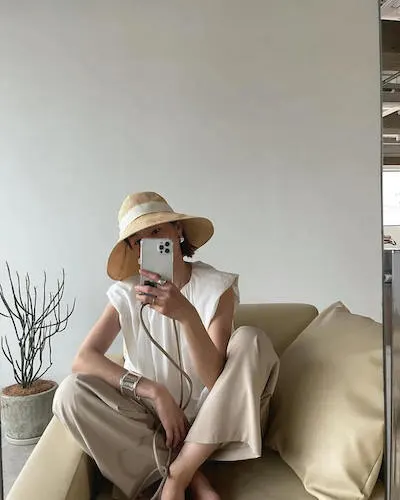 It's also chic to change to a gold chain necklace. You can pair it with an oversized blazer, adding a bit of personality.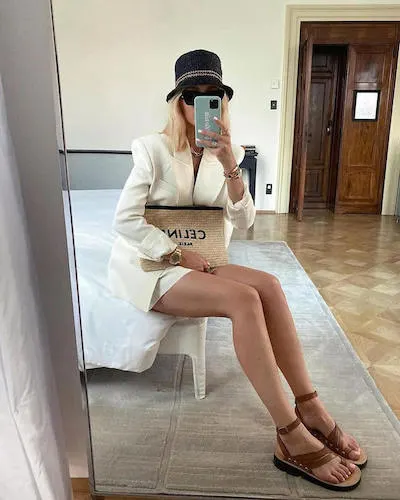 There are two main styles of straw bucket hats.
The straw bucket hat with a slightly flat top is much easier to style.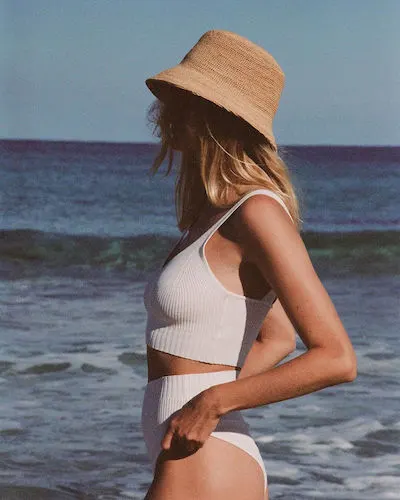 The top of this kind of hat is generally high, and the hat circumference is also larger.
In the past two years, the bell-shaped cloche hat is quite popular. It is more retro, and the straw woven material is more natural and casual.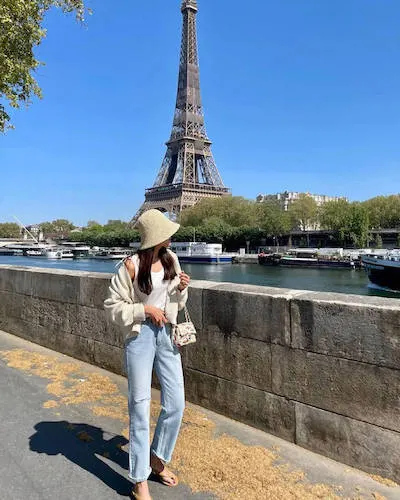 When choosing this style, remember to select a lower hat body, or it will look like you have a "big head."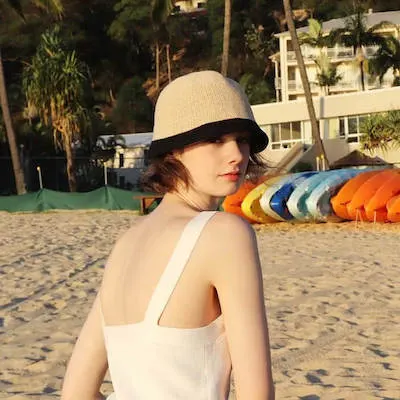 The fixed-hat-shaped straw bucket hat will be stiffer overall and will not be easily deformed when stored.
The foldable style is more convenient. If you don't want to wear it when you go out, fold it up and stuff it in your bag to not take up much space.
Straw Hats We Love
The first brand is the Australian brand, Lack of Color. Many bloggers love its straw hats.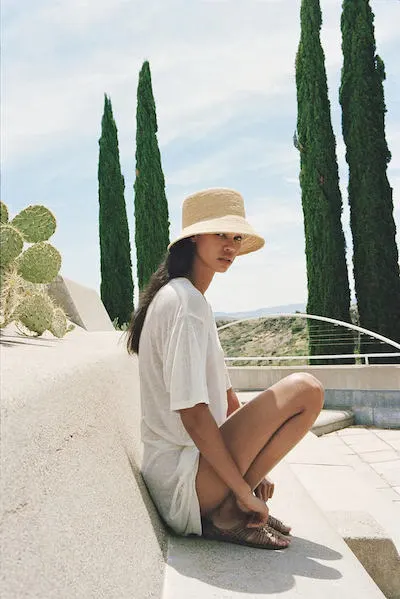 Ruslan Baginskiy is a Ukrainian brand that specializes in making hats. There are many fashionable designs. This bell-shaped straw hat below is adorable.
The Korean hat brand Sleepy Slip also has a lot of pretty hats.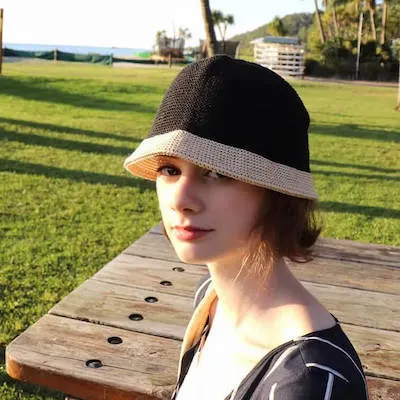 The straw hat of the Australian brand Helen Kaminski is also good. The hat is soft and can be rolled up and stored.
This one from Anthropologie is so classic and cute, never out of style. And it has good tie strings!
The hats from ASOS and GAP are suitable for a casual trip. Pair them with your cute tops or dresses!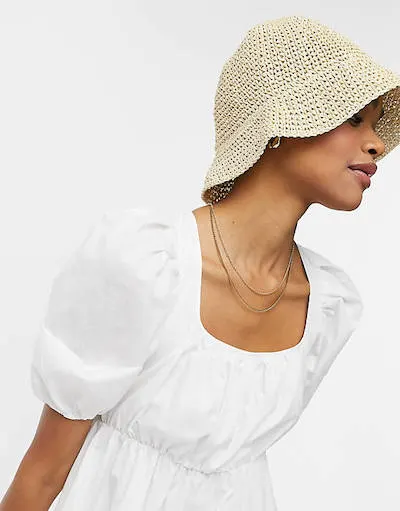 The Most Vacation Vibe: Wide-Brim Straw Hat
The wide-brim straw hat has always been a classic style among straw hats. Its brim is relatively wide, so it has first-class sun protection and shading effect. The larger the brim, the greater the sense of security. But it is not very easy to store.
The wide brim design comes with a dramatic effect and is full of a vacation vibe.
If you don't want to wear it on your head, you can also hold it or hang it on your back. But, of course, the photos you take would also be stunning.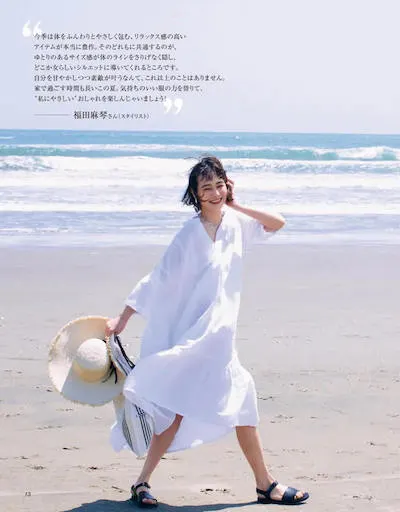 As soon as the big brim is put on, the face immediately becomes small, and people who always think that their faces are not suitable to wear a big hat, try it!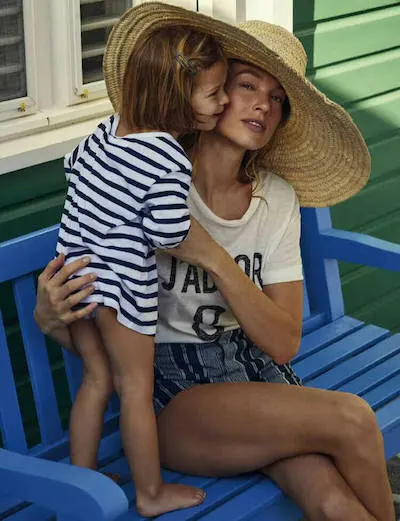 You can pair the wide brim straw hats with all kinds of pretty dresses.
Floral dresses, fairy dresses, white dresses, etc., are incredibly photogenic with them.
It also goes well with the babydoll dresses that are very popular this year.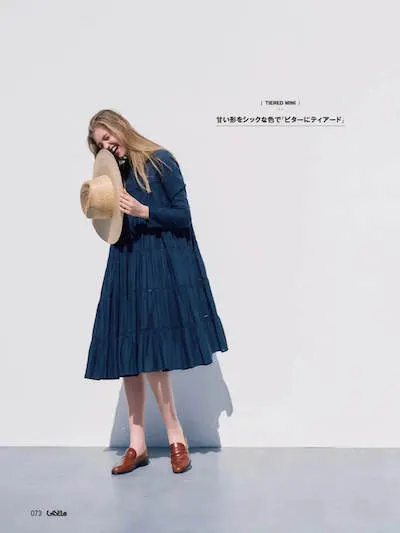 Loose casual dresses will have a stronger sense of vacation vibe with them.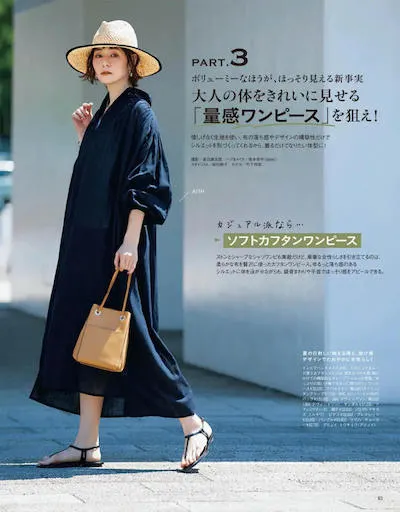 It also looks excellent with retro-style items. The big-collar shirts that have been popular in the past two years match it very well.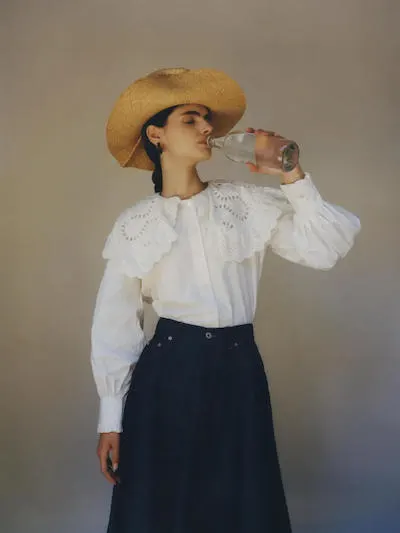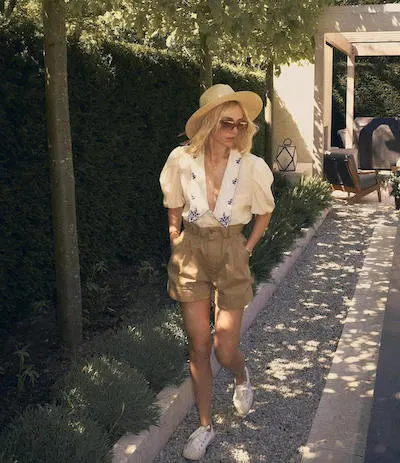 If you want to take wonderful vacation photos, try the wide brim straw hats!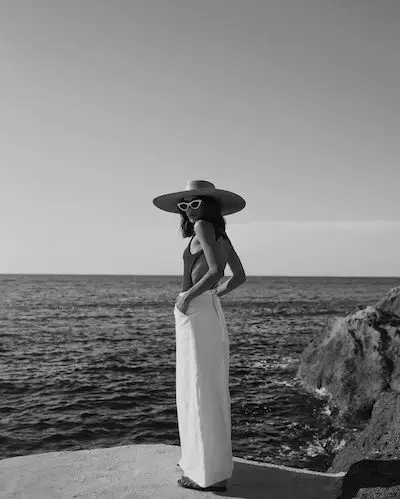 Don't choose too wide brims for daily wear, but make sure to cover your entire face. Otherwise, it won't be considered a wide-brim hat.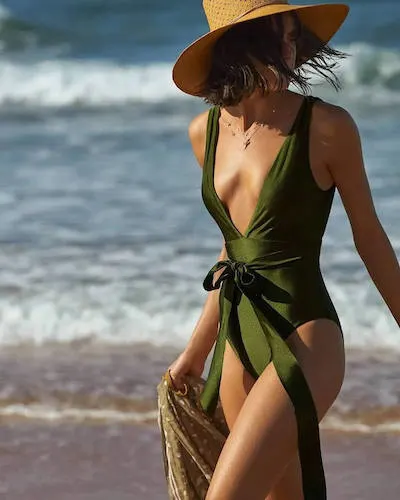 The top of the wide-brimmed hat is either flat or round; the flatter, the more boyish; the rounder, the more retro.
Straw Hats We Love
Maison Michel is a brand under Chanel. Its most popular hat is the wide-brim hat.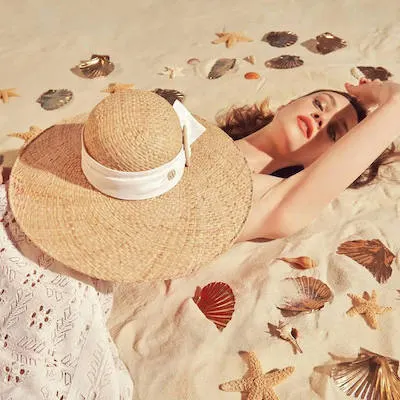 Sensi Studio is a brand from Panama, specializing in hats and bags. There are a lot of Panama hats, and there are also many good-looking wide-brim hats.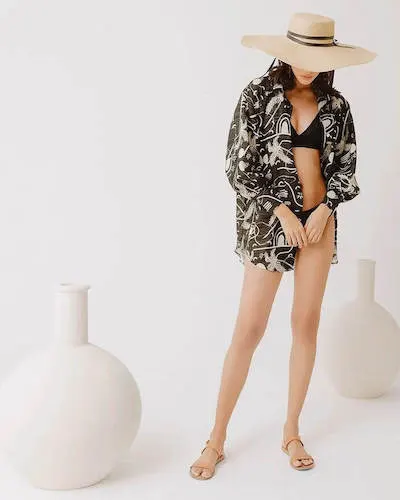 New York brand Hat Attack's straw hats and straw woven bags are excellent. This one below has a cute beaded design.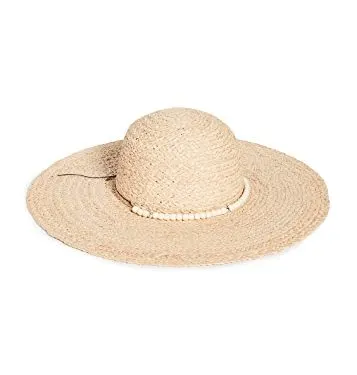 The wide brim hat from J.Crew has lovely and unique textures, and is one of their most popular products, and has received good reviews on their website.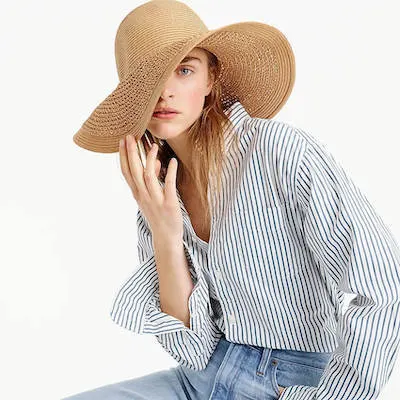 This one from ASOS is so soft and cute!
This post was all about straw hats for women.
About The Author
Tracy is an experienced personal stylist, shopping expert, and fashion & lifestyle blogger. She has been featured on Time Magazine, Bustle, Best Life, Glam, The Zoe Report, Mic, and GOBankingRates, for her insights on fashion, beauty, home decor, and lifestyle. Read More
Related Posts: