Looking for the best summer nail colors? Check this post the all the trendiest nail colors and designs to copy immediately today!
Summer is here. Are you eager to apply the beautiful and colorful colors of summer to your hands quickly? In today's post, we will share the most trendy nail colors and related designs of this summer with you. You can definitely find the color you like.
This post may contain affiliate links, which means I'll receive a commission if you purchase through my link, at no extra cost to you. Please read the full disclosure here.
This post is all about summer nail colors.
Best Summer Nail Colors
What are the most popular summer nail colors this year?
First of all, coral, yellow, and orange, representing the hot summer vibe, are still trendy this year. Of course, we recommend that you try to add glitter colors and rhinestone decorations. In the summer sun, this design will make your hands much cuter.
We also love the representatives of summer romance, such as purple, green, and blue. They are also very suitable for this year's hot cloud nails and butterfly nails.
Neon colors are also dominating the summer nail designs. On summer nights, your neon nails will look dreamy, colorful, and very cool!
Also, some extraordinary colors, such as black, are very fashionable for summer dates or parties. You can try some simple black abstract patterns, or mix black, turquoise, gold, etc., noble and mysterious.
And don't forget to use these colors above to draw flowers, fruits, and butterflies. In summer, even if you wear a simple white Tee and jeans, as long as the nails are dyed with these beautiful colors, they are gorgeous.
Scroll down to see the prettiest nail colors and designs!
Summer Nail Colors: Coral Nails
The coral color is really versatile. Simply matching a ring is unique. It is suitable for various occasions such as school, work, vacation, and even dating.
Coral colors with gold or silver designs are trendy this year. If you really don't know how to use gold and silver colors, go with golden jewelry.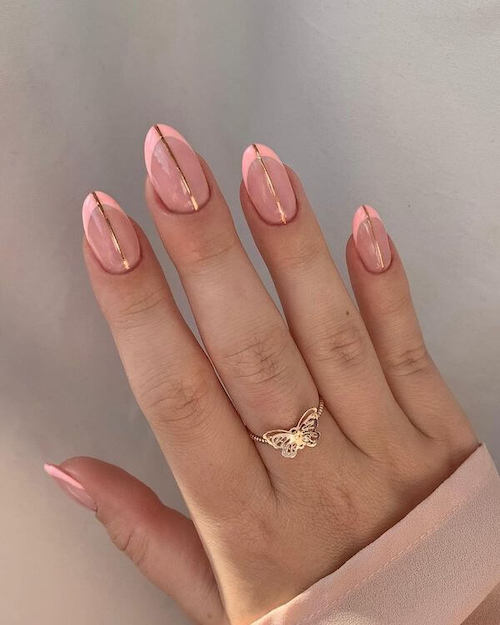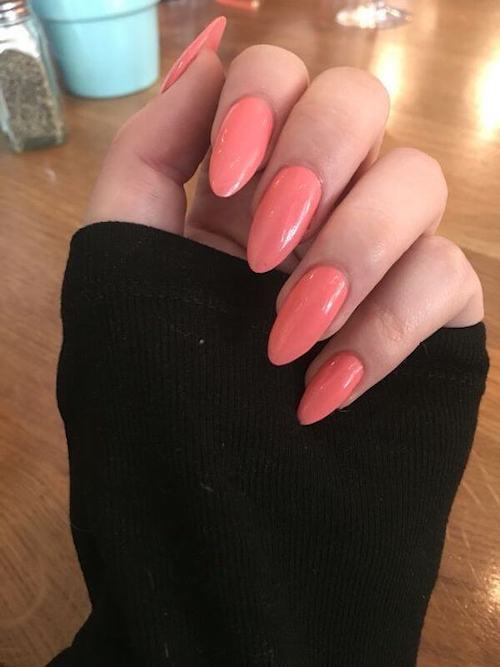 via Pinterest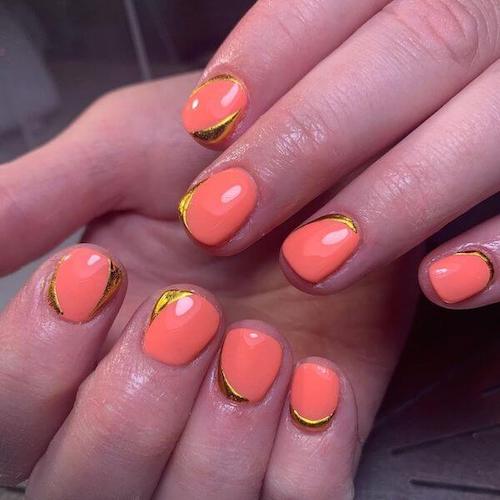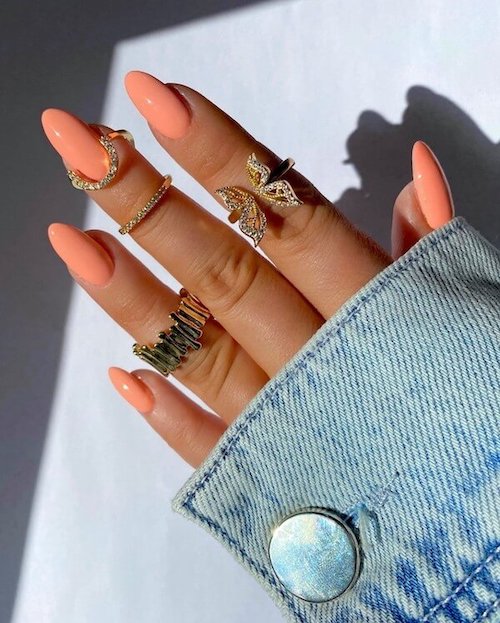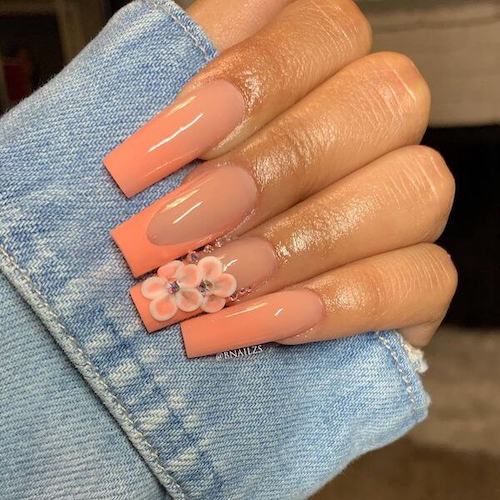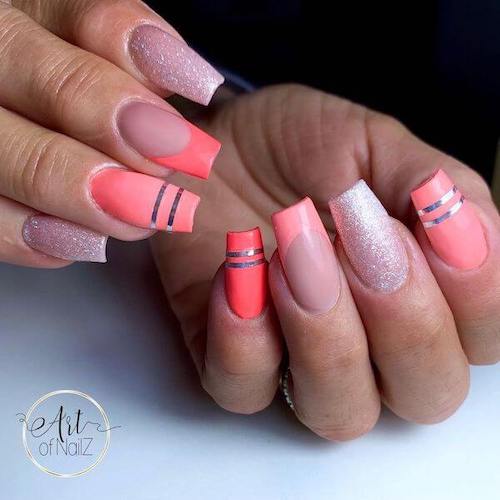 Summer Nail Colors: Peach Nails
The peach color is similar to coral color but more gentle, especially for late spring and early summer. Peach color can be used to match white, pink, or red, looks elegant and cute.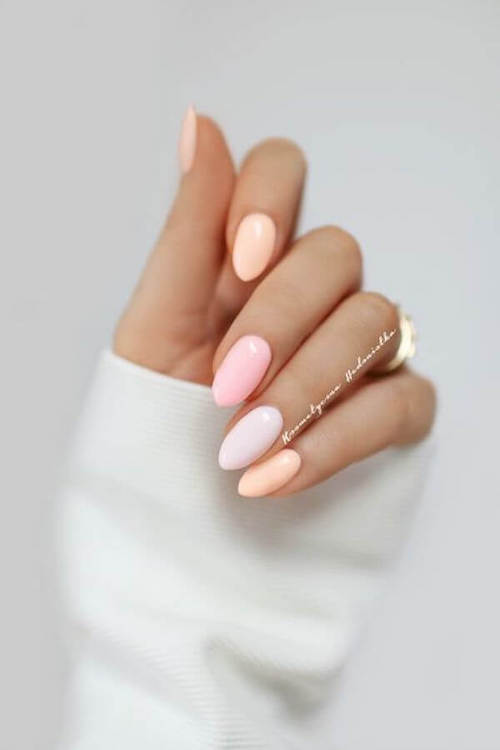 via Pinterest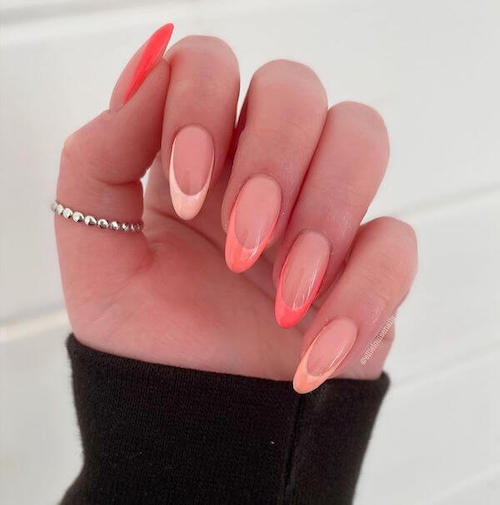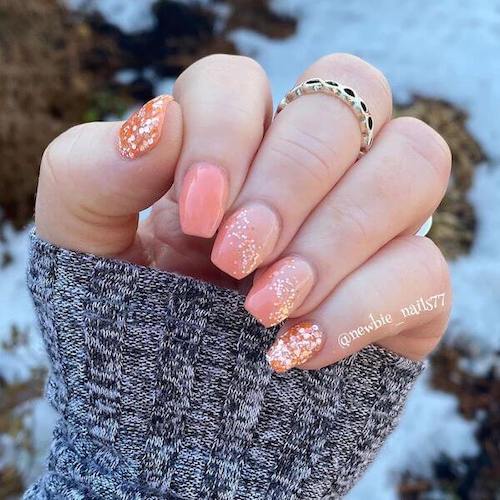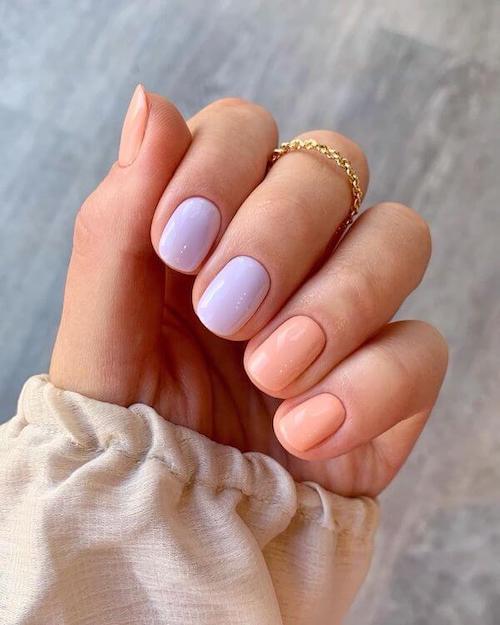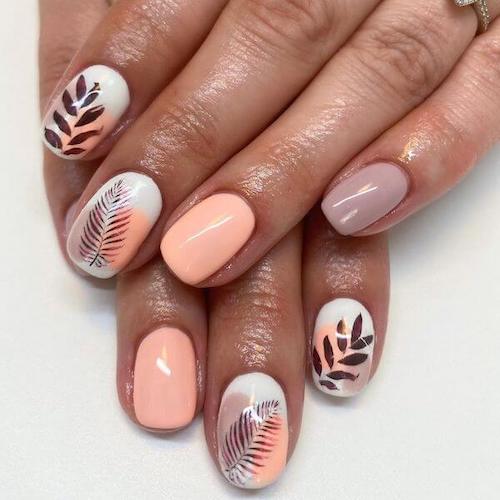 Summer Nail Colors: Neon Yellow Nails
Neon yellow is really suitable for this hot summer. If you are looking for the simplest design to bring out a summer vacation feeling, choose neon yellow.
To be more special, you can match neon yellow with black patterns. If you think black is too monotonous, try cow print or animal print, or pair it with silver jewelry.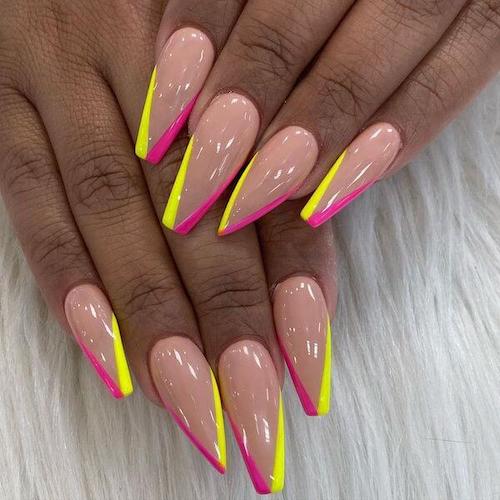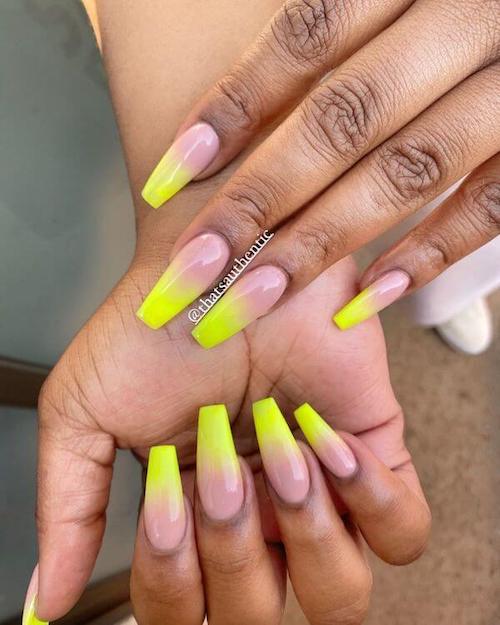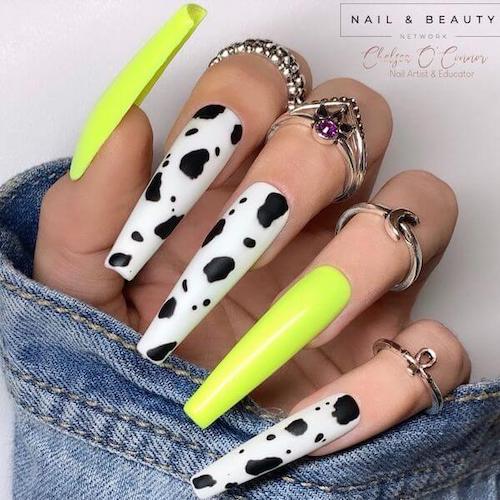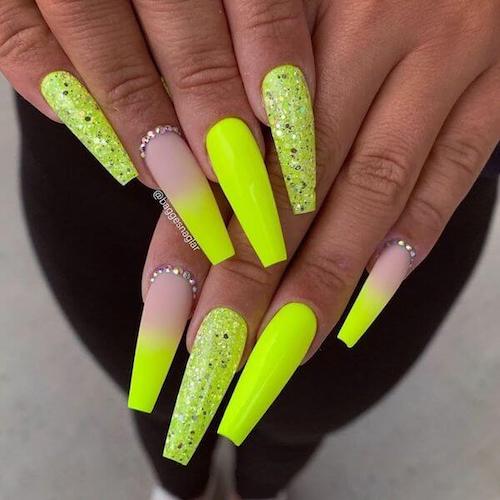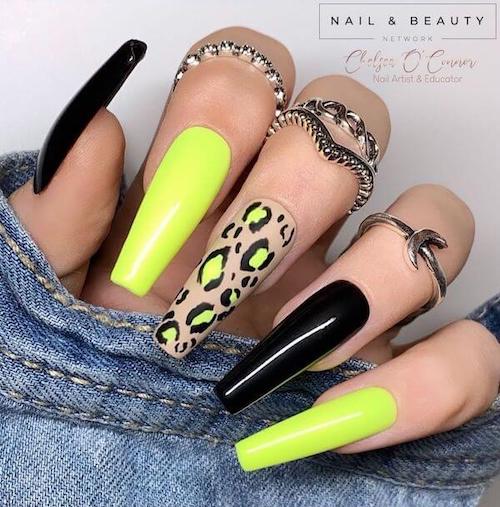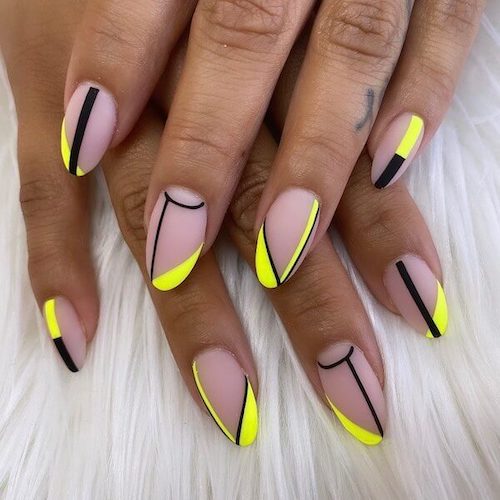 Summer Nail Colors: Neon Green Nails
Neon green is very special, and you may not have tried it before. So why not try it this summer? It is not as difficult to match as imagined.
If you want to have a daily look, match it with white to look elegant and special. If you want to be cool, use more neon green on your nails, match it with other colors, or add glitter designs, which are very youthful and lively.
Besides, don't forget to try the rhinestones for the neon green nails.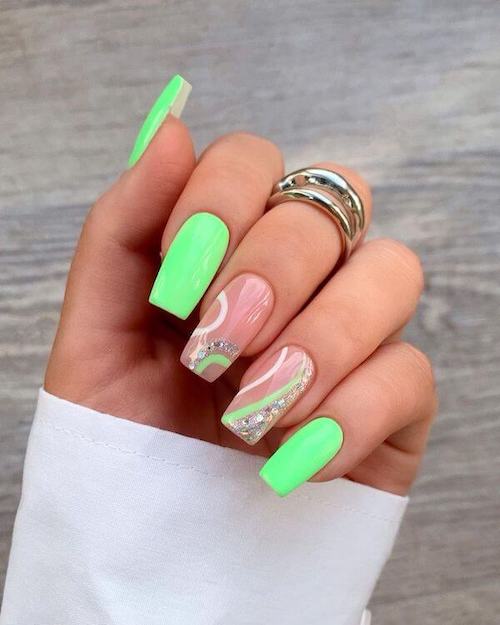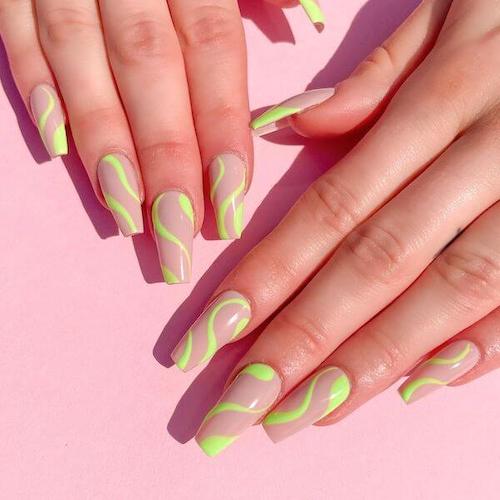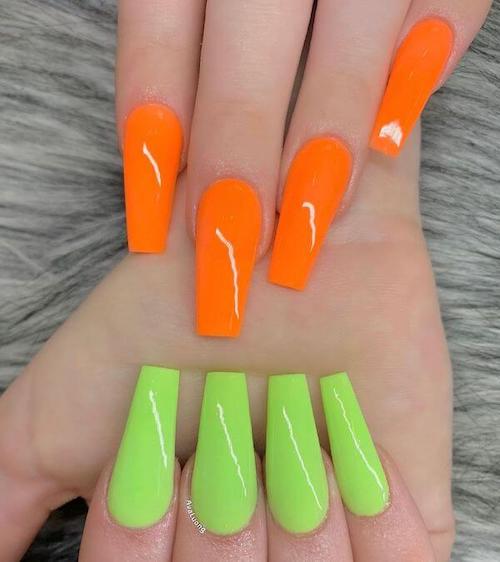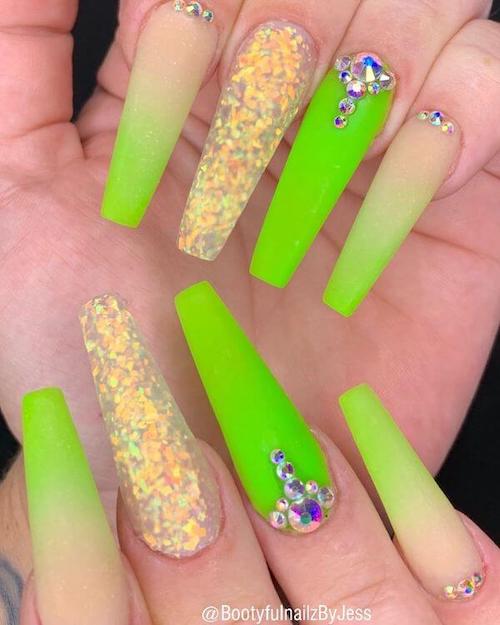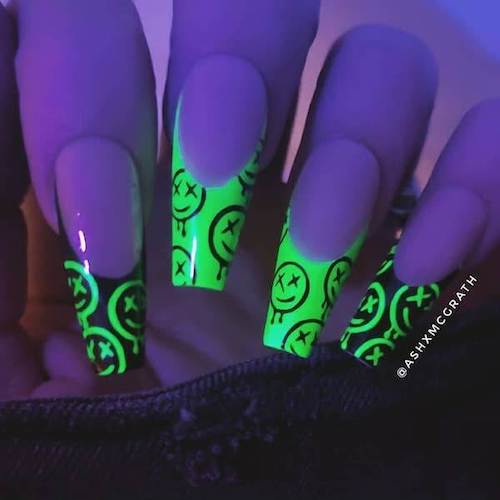 Summer Nail Colors: Blue Nails
Blue nails have always been a trendy color in summer. The most popular blues this year are neon blue, electric blue, and cool blue.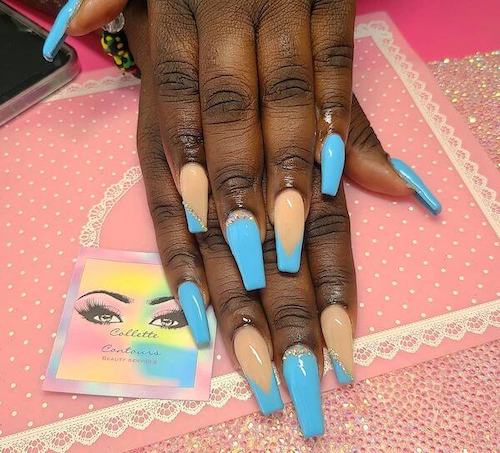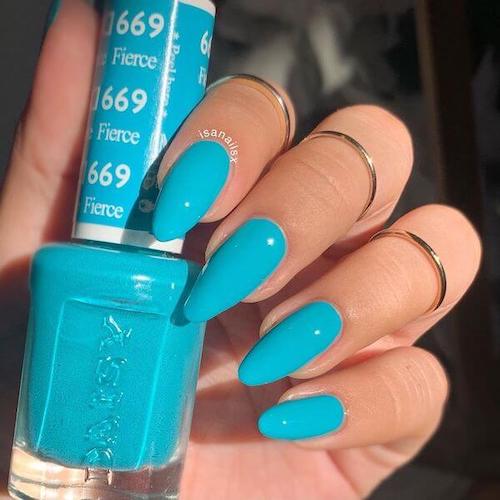 Summer Nail Colors: Orange Nails
If you are showing the sweet feeling of summer, choose orange nails. Add a little glitter design to the beautiful orange designs, or use the orange to draw fruits, flowers, flames. They are so pretty!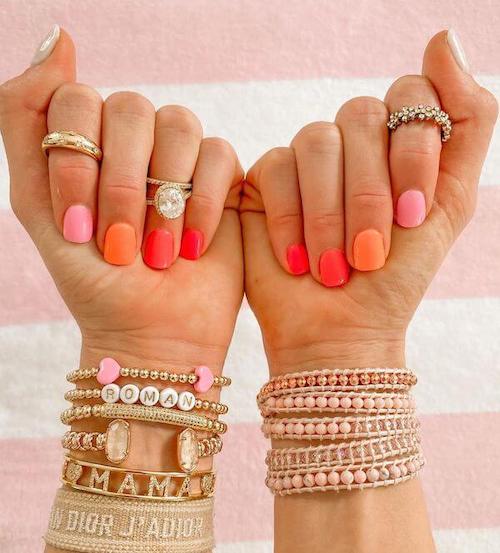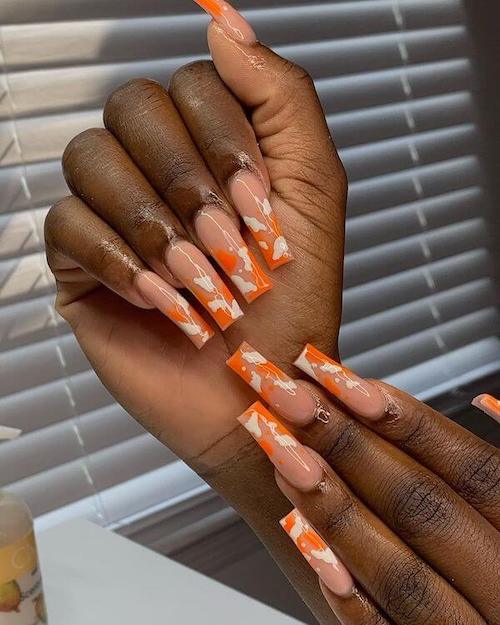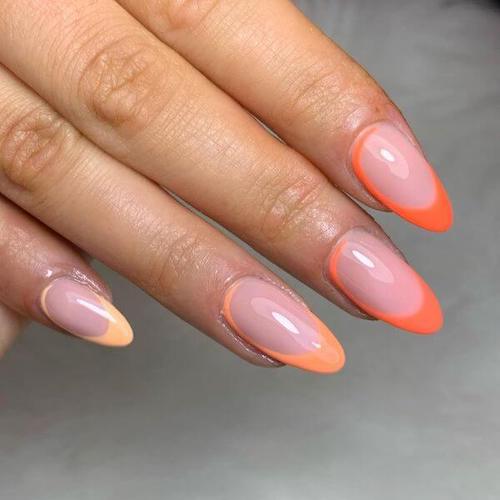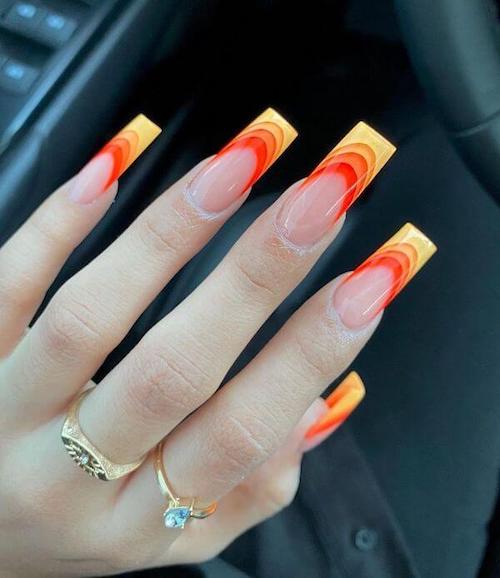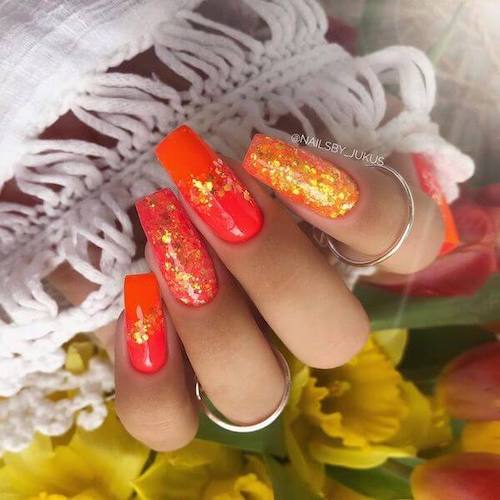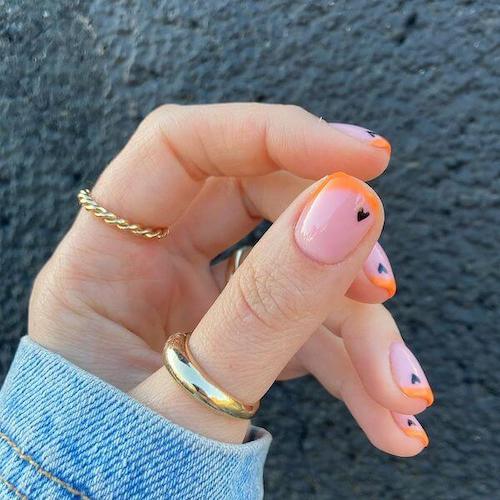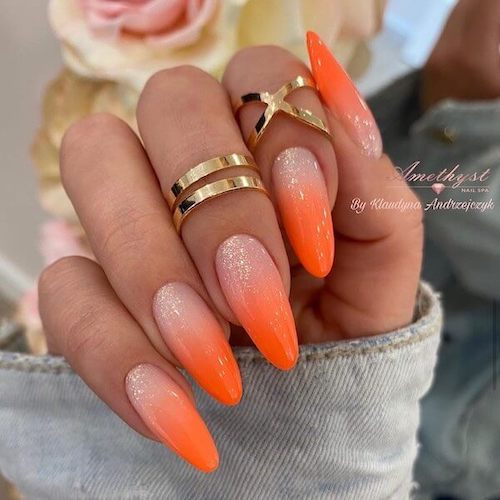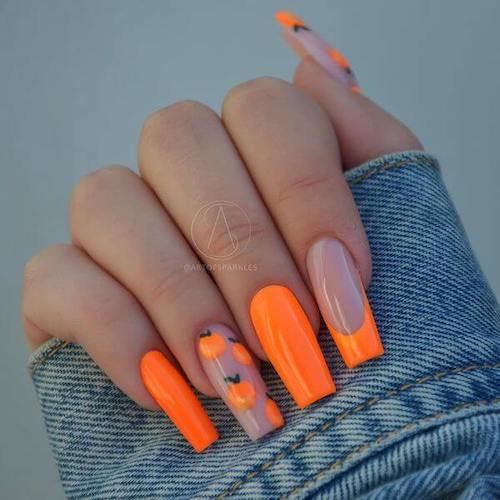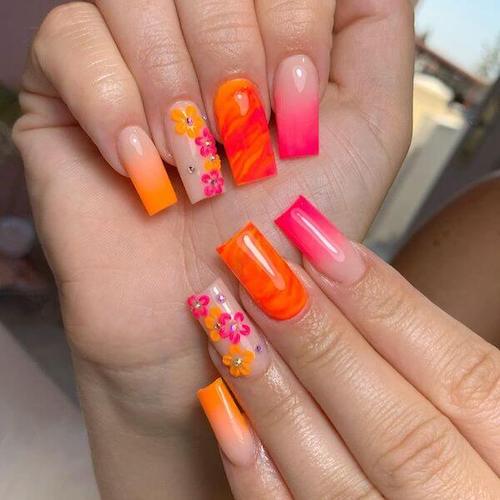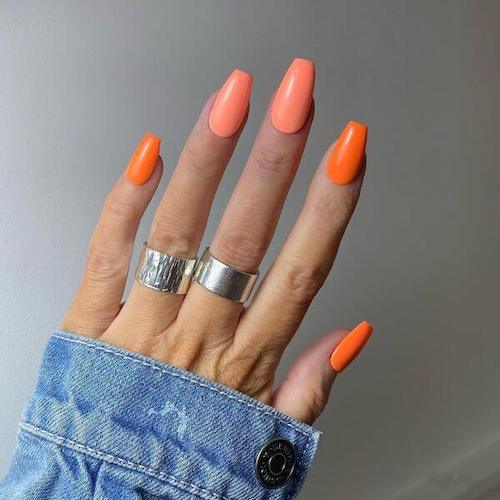 Summer Nail Colors: Purple Nails
We have fallen in love with purple nails this year. Purple is mysterious, noble, and romantic. You can try a variety of purples to suit different occasions.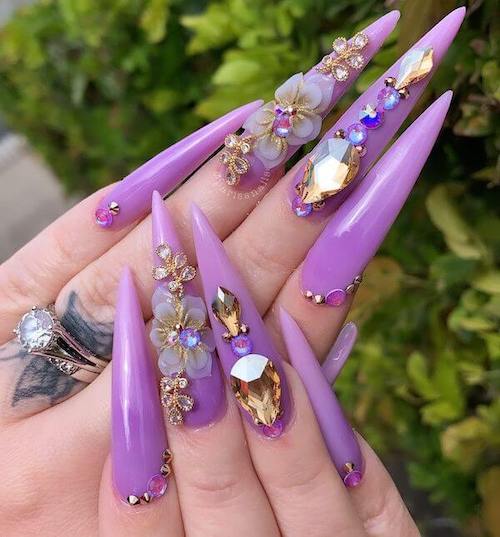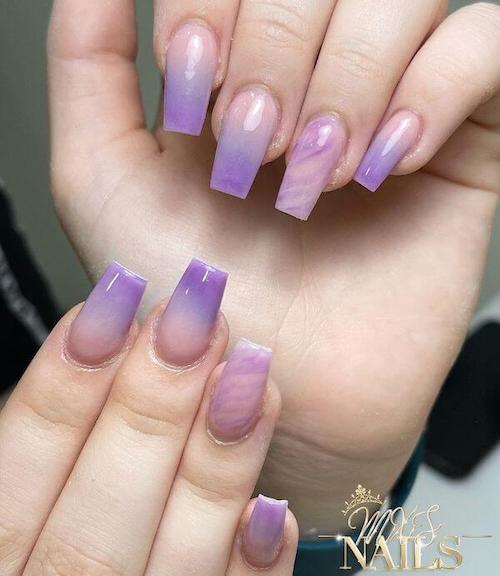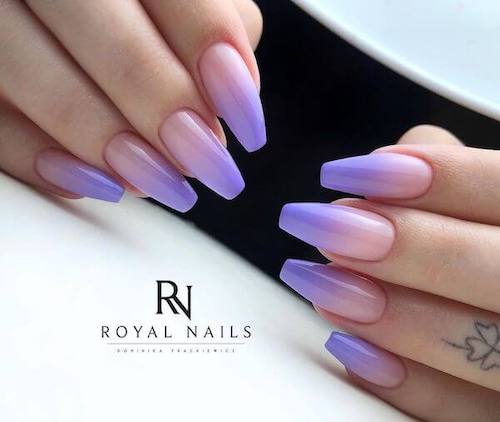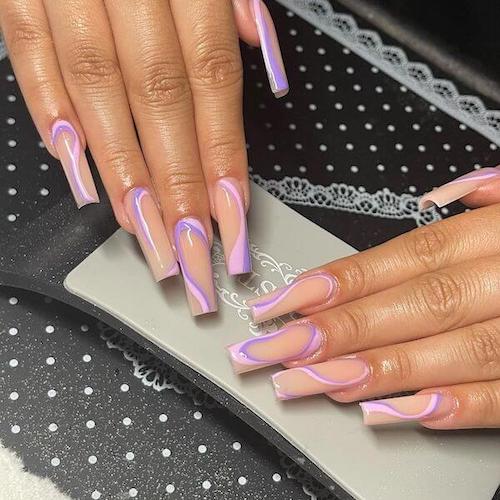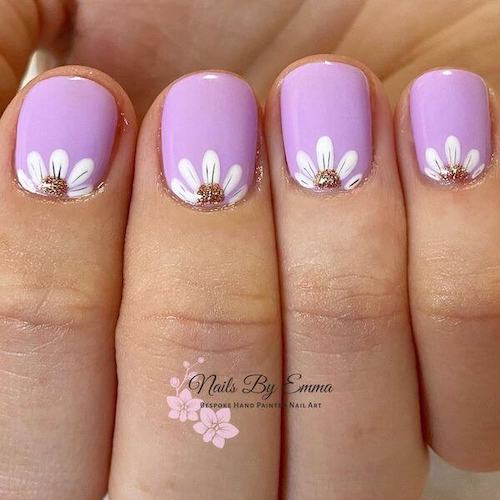 Summer Nail Colors: Black Nails
Black nails are amazingly trendy this year, and they are so cool!
Black is particularly suitable as a base color for nail patterns. Adding other simple colors and patterns to it gives it a natural sense of nobility and mystery.
Summer Nail Colors: Turquoise Nails
One of the most popular colors this year is turquoise! This color looks modern, fashionable, and expensive, so it is very suitable for painting abstract artistic patterns.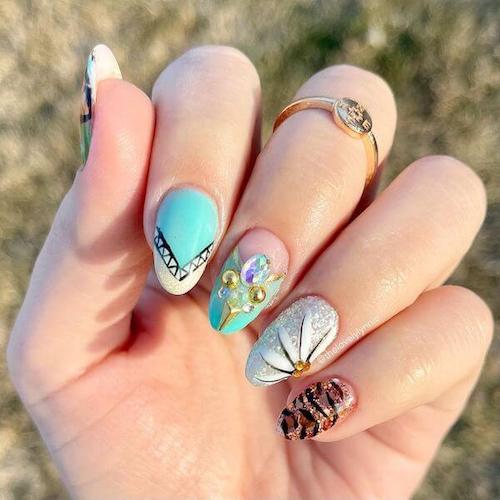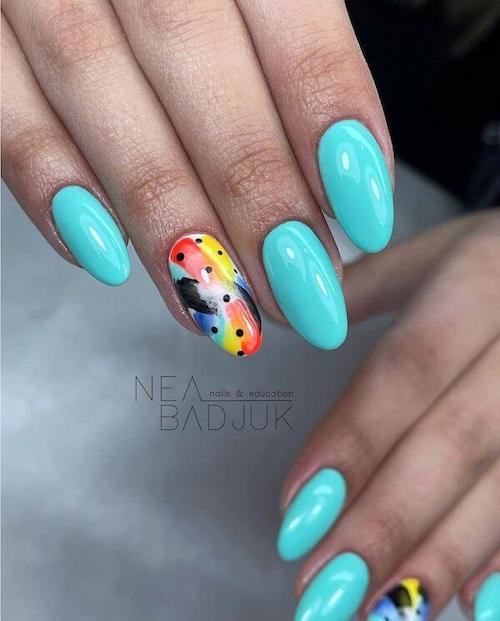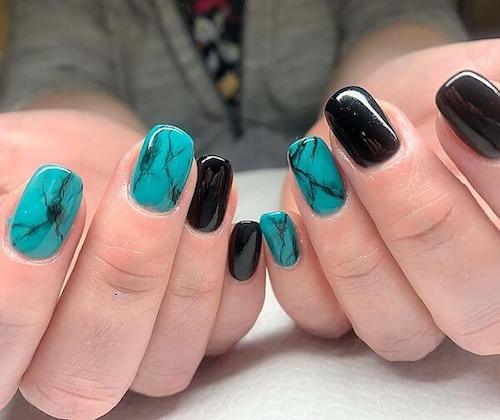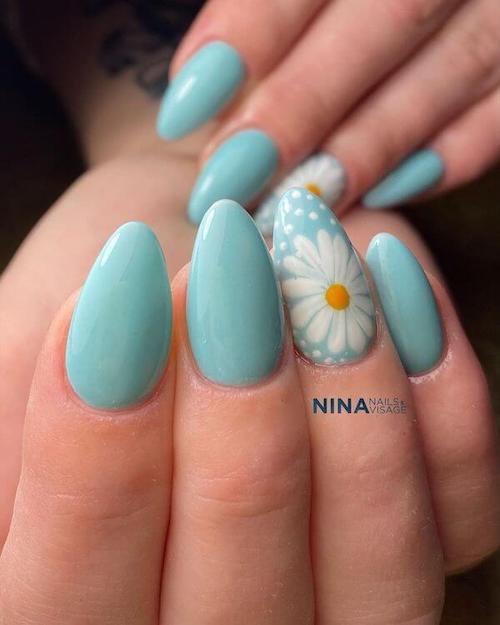 Trendy Summer Nail Designs
Cloud Nails
So what are the patterns most suitable for these summer nail colors? First is the cloud pattern. Cloud nails are so popular this year. Many of the colors mentioned above are suitable for cloud nails, such as blue and purple.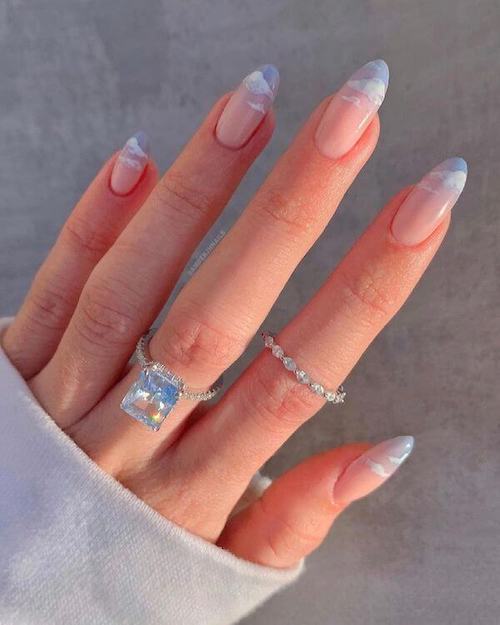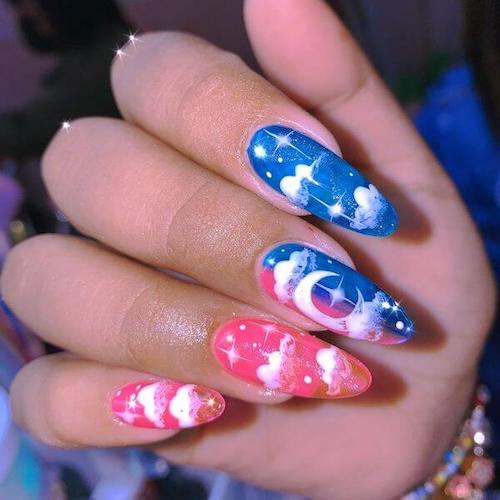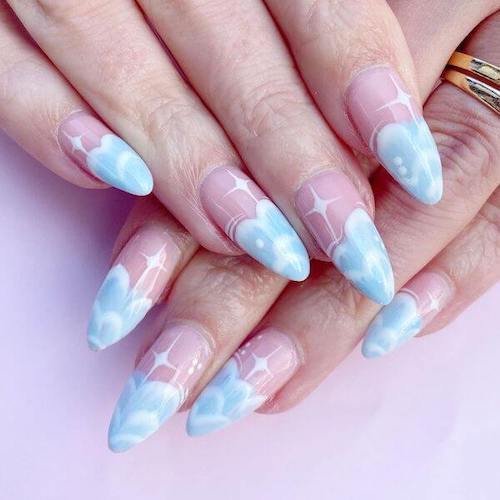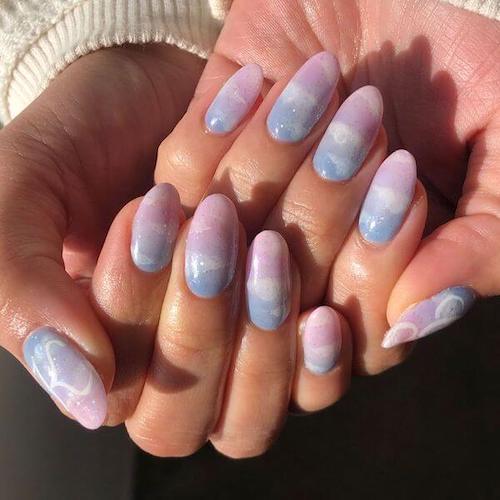 Butterfly Nails
Summer is also a good season for painting butterfly nails. In addition to our common summer romantic colors like purple and blue., we also recommend that you try black butterfly nails. It is unique.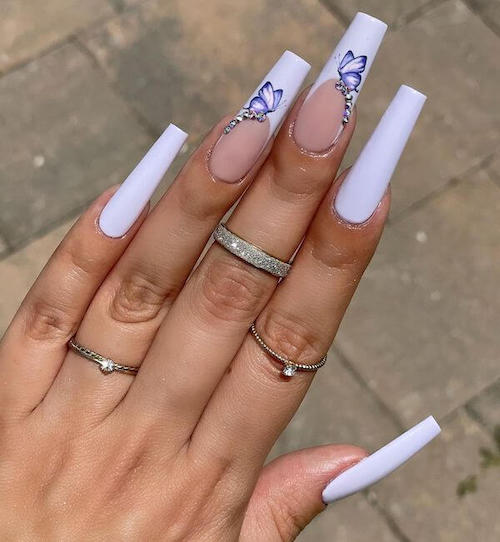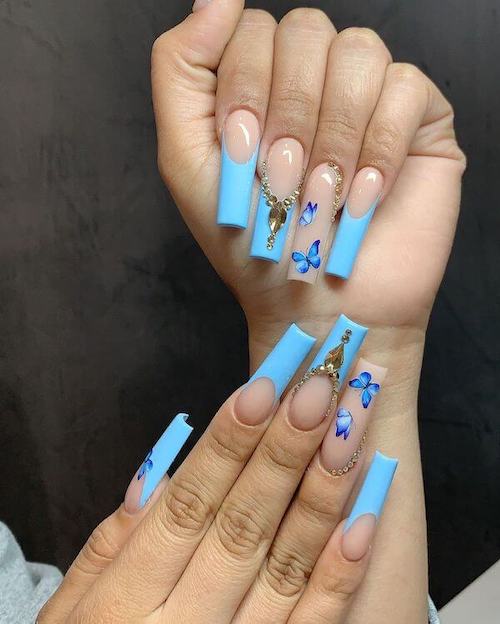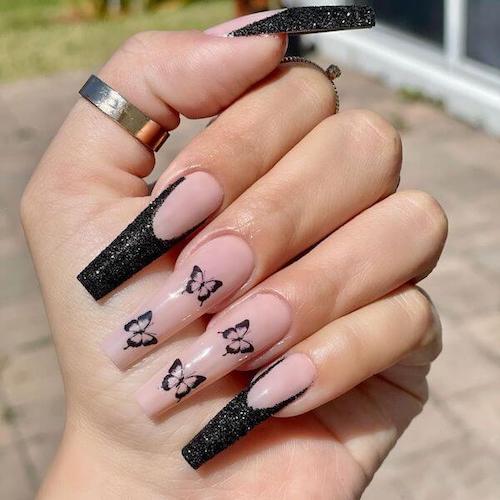 Flower Nails
Then are the flower nails. Try small white flowers on your nails this year. They are perfect for expressing summer sweetness.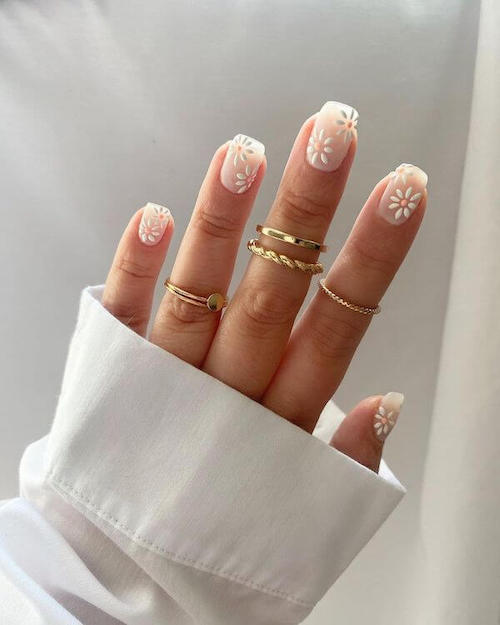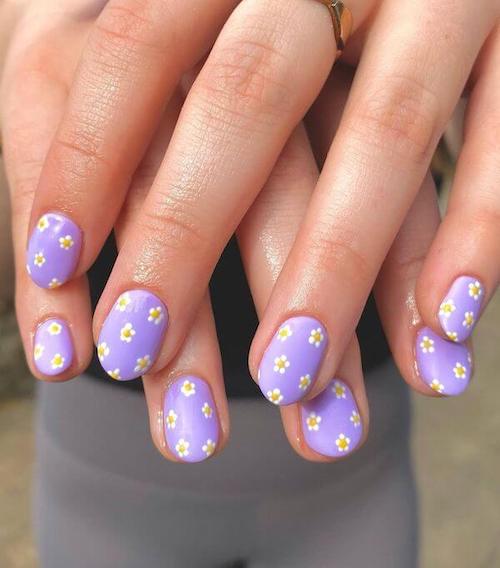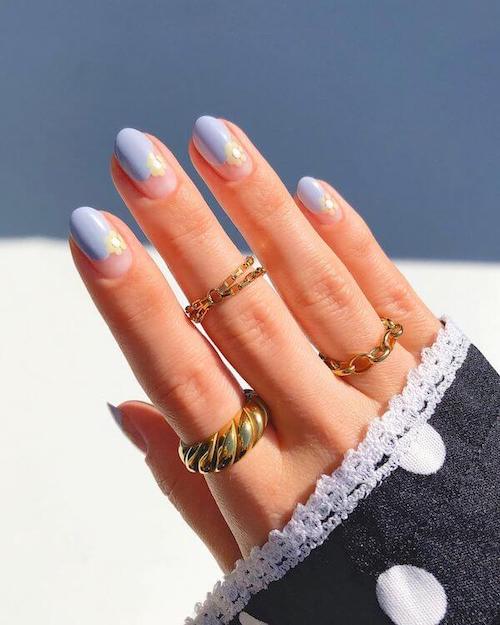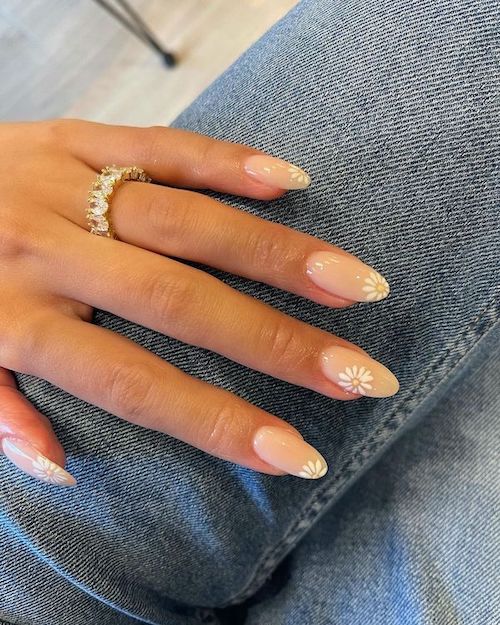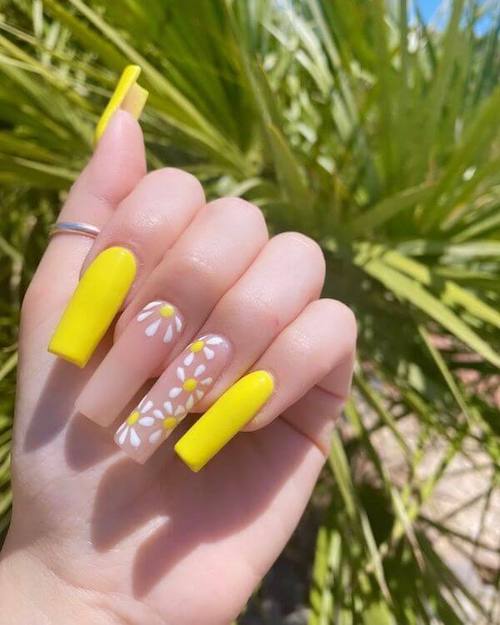 Fruit Nails
Use bright yellow, pink, red, and green to draw the cute fruit nails boldly. They are not as difficult to paint as you think. Actually, in the bright summer sun, no matter what bright color is charming.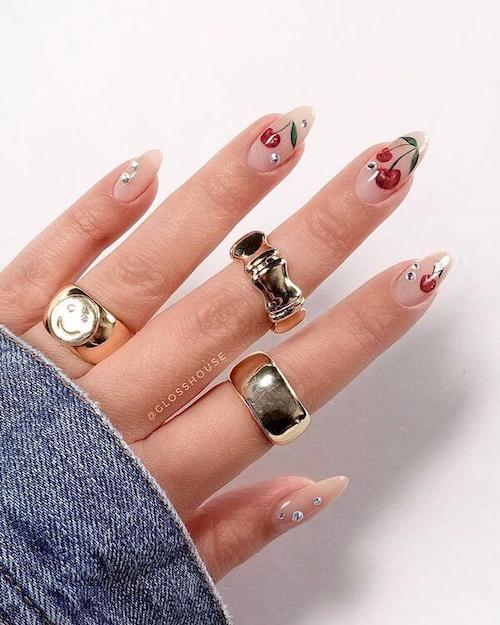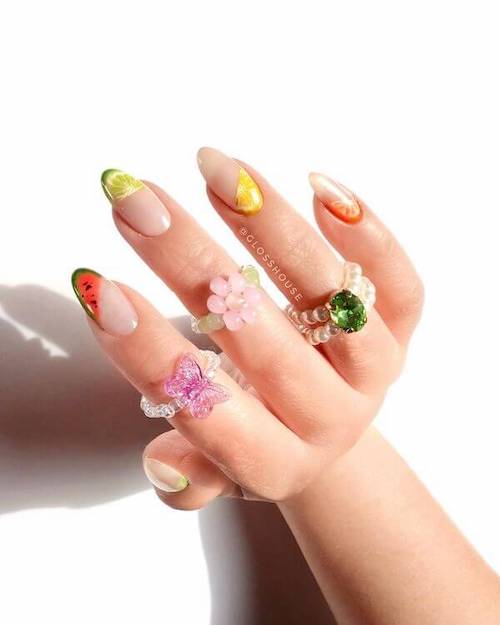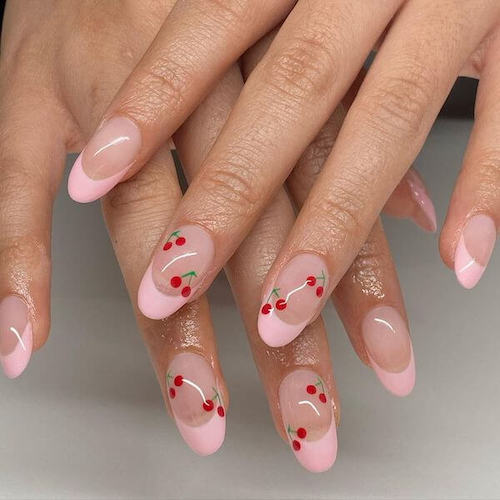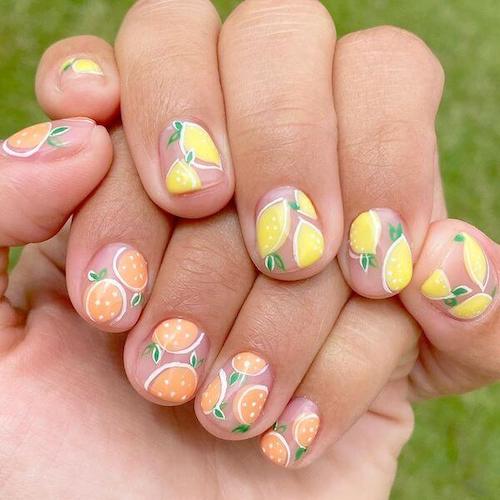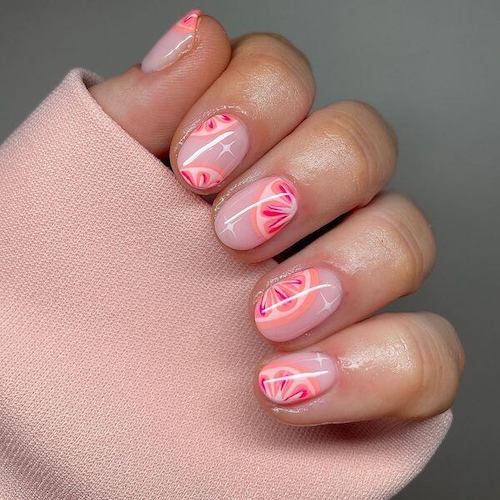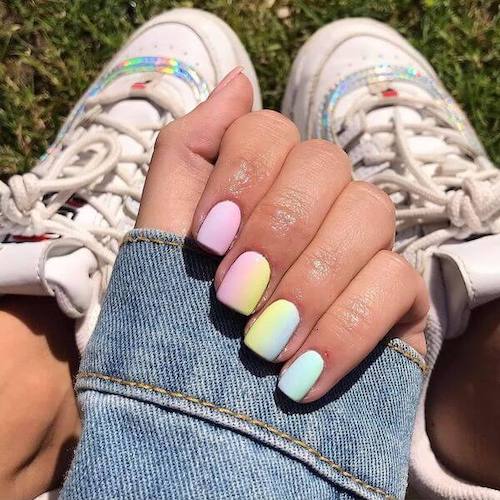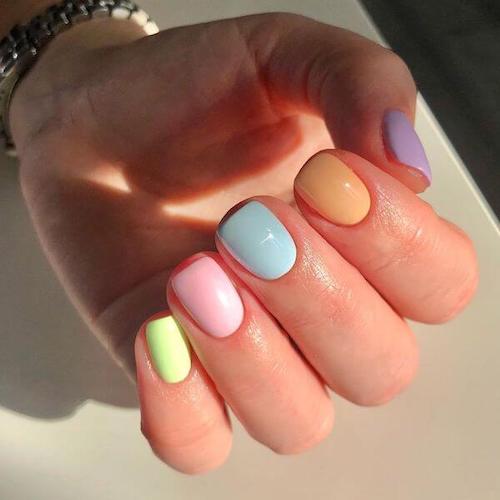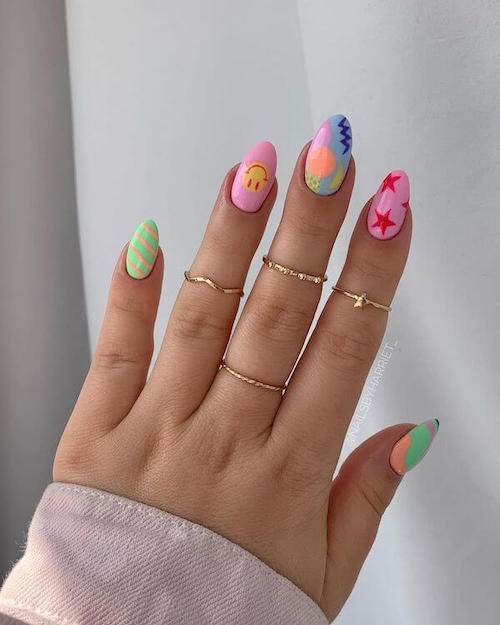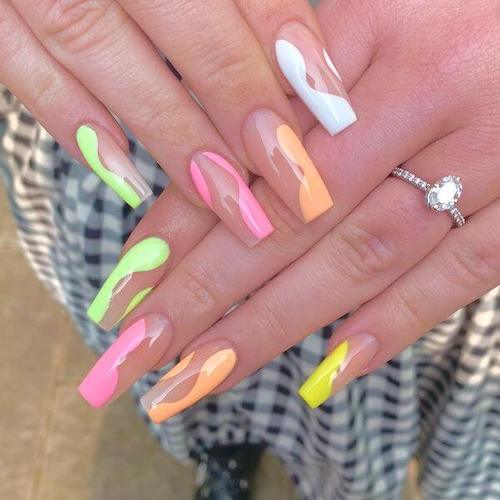 >>> Click the banner below to shop summer nail polishes

More Nail Ideas:
This post was all about summer nail colors.