Want to know what things to do alone when you are bored? Read the below post today and find great ideas on what to do when you are alone!
We always need to keep a list of things to do alone! People are getting busier and busier, and sometimes it is hard to get someone to stay with us. So, why not try to have fun even when you are alone?
Check this list today. From things to do alone at home, to things to do alone outside, you will find great ideas and will never be afraid of being alone anymore!
This post may contain affiliate links, which means I'll receive a commission if you purchase through my link, at no extra cost to you. Please read the full disclosure here.
This post is all about things to do alone.
Best Things To Do Alone At Home
Best Things To Do By Yourself At Home
1. House Cleaning.
If you are alone at home today and you feel bored, you can have a cleanup at home, and the cleaning time will pass quickly while listening to music.
2. Prepare a delicious meal.
It takes a lot of time, from checking recipes to purchasing materials, from cleaning them to cooking them.
3. Organize things.
Sort out the things you don't need at home and throw them away, and classify the things you need so that the whole space will be much more refreshed.
4. Read
Read a book that you have never had time to read, take reading notes, and copy down beautiful sentences.
5. Clothing matching
Take out all the clothes in the closet, try new combinations, and take photos and record them. Don't worry about how to match it next time.
6. Contact your relatives or friends
You can contact your parents, brothers, and sisters, or friends who haven't been in contact for a long time. You can talk about what happened in each other's lives, and consolidate the relationship with relatives and friends.
7. Make financial planning
Think about your annual plan or make a reasonable plan for your own finances. Think about some problems you usually don't have time to think about, and then plan to solve it.
8. Make a wish list
How long have you not thought carefully about what you most want to do, where you most want to go, and what kind of person you most want to be? Take a moment, list it, and print it out.
9. Make an excellent facial mask or spa
Be good to yourself. Relax your body and heart.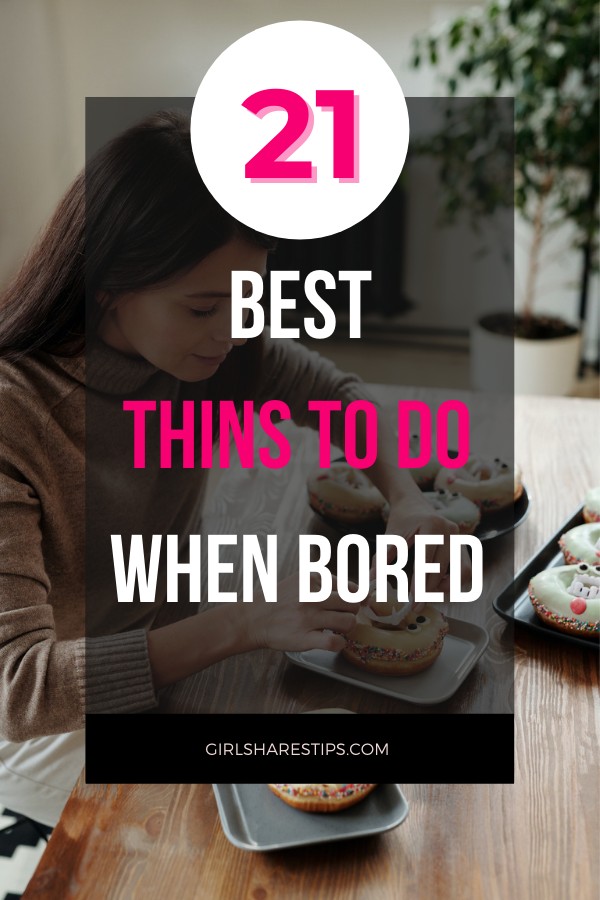 Best Hobbies To Do Alone
10. Do DIY crafts
Quietly enjoy the time of serious crafting. Create cute objects that belong to you.
11. Watch movies
Are there any movies you have been collecting but have no time to watch? Prepare some snacks and enjoy a movie.
12. Take an online course
Many online courses do not require tuition fees and can be studied for free.
13. Take selfies
Buy a tripod, then search for teaching videos of selfies on youtube, and then learn to use new software to improve the pictures.
14. Writing
Write down your current mood, or write a letter to someone you miss. Mobile phone communication cannot replace handwriting.
15. Test makeup
Test your new makeup, or try new makeup with old makeup.
16. Learn a foreign language
A foreign language opens a new world. Challenge how long you can master the essential listening, speaking, reading, and writing skills of a new language.
Best Things To Do Alone Outside
17. Explore the neighborhood
There must be places nearby that you haven't been to. Go seriously and check out any shops, markets, and museums that you haven't visited before.
18. Go out to buy a magazine and read it carefully
You must not have read a magazine for a long time, have you? Read it carefully and observe how the beautiful photos are printed on paper.
19. Participate in volunteer activities
Participating in volunteer activities can bring you a good mood and learn about different environments and life.
20. Book an Airbnb or a unique hotel room in your city for one night
You don't have to travel far. You can travel to your own city. Dress up as a tourist, leave your home, and stay for one night in a unique Airbnb room or hotel room, and discover the new feeling of this familiar city.
21. Cycling
Do you always only walk or take public transportation in your city? Or just running? Give it a try. When the weather is good, enjoy the feeling of wind and sunshine.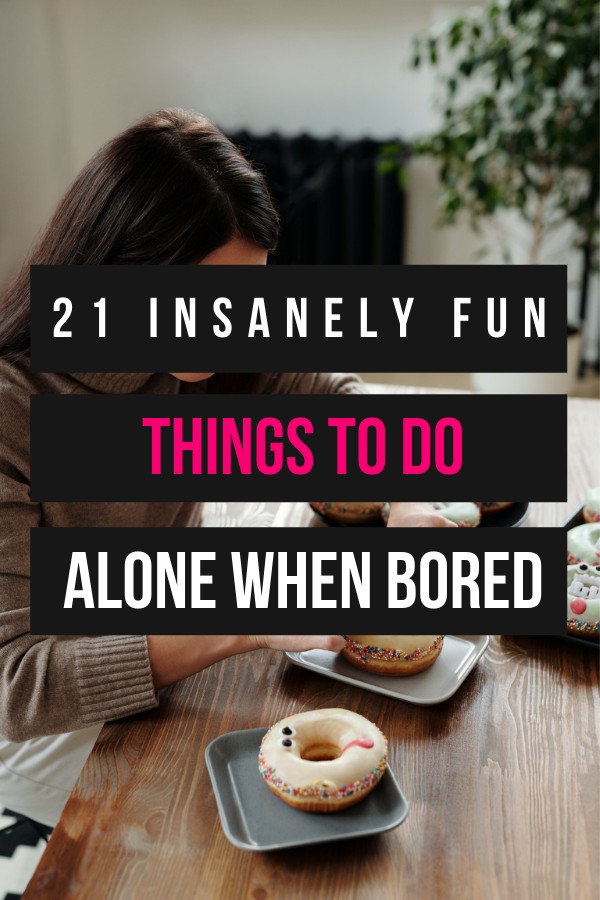 This post was all about things to do alone.
About The Author
Tracy is an experienced personal stylist, shopping expert, and fashion & lifestyle blogger. She has been featured on Time Magazine, Bustle, Best Life, Glam, The Zoe Report, Mic, and GOBankingRates, for her insights on fashion, beauty, home decor, and lifestyle. Read More