Looking for long distance relationship advice to help you out? Here are the 20 best pieces of long distance relationship advice. Check them today!
We all need long distance relationship advice to help us go through a tough time. Maintaining a long distance relationship is not easy. However, it is not the end of the world. We will definitely find out ways to survive in a long distance relationship. So read through the below advice today.
With the proper long distance relationship advice, you can keep the passion and sparks between you and your partner! You will find ways to stay emotionally connected in a long distance relationship and know how to solve long distance relationship problems better.
This post may contain affiliate links, which means I'll receive a commission if you purchase through my link, at no extra cost to you. Please read the full disclosure here.
This post is all about long distance relationship advice.
Best Long Distance Relationship Advice
Related Post:
√ 16 Best Long Distance Relationship Tips That Make Your Relationship Alive
√ How To Be A Good Girlfriend: 20 Proven Tips From Happy Couples
√ 50 Cute And Funny Short Love Quotes For Him To Say I Love You
1. Don't delete contact information and say breakup too soon.
2. Silence will never solve the problem. It will only hurt your love.
3. Always be enthusiastic when talking with your partner.
4. When you are in a bad mood, say that you are in a bad mood, don't hide it. If you try to hide it, your partner will feel it, but he doesn't understand why, and he will only misunderstand that the passion from you is weakened.
5. It's okay to quarrel, but pay attention to it. At the end of the quarrel, you should say that you should rest for a while, instead of only talking angrily.
6. If you don't answer the phone or reply to the message in time, you must tell your partner what you were busy with just now.
7. Don't think that sharing daily life is a boring thing.
8. When your partner complains about life pressure, always stand on his side.
9. Understand your partner's busyness instead of continually making chaos; otherwise, work pressure and emotional pressure will make him collapse.
10. Be fun to chat and use more emoticons.
11. If you can't chat more, take the time to call and tell him that you are busy but still love him.
12. Use video chat whenever you can.
13. Occasionally, plan the appointment arrangement for the next meeting.
14. Remember to send gifts on holidays.
15. If you cannot take care of him when he is sick, say more thoughtful words.
16. If you cannot be contacted for a while, you must tell your partner about it in advance.
17. If your partner asks about other boys, explain patiently. If you are suspicious as well, ask your partner directly, but don't keep asking.
18. Don't yell. Slow down.
19. Often say that you miss him.
20. Remember to say good night before going to bed.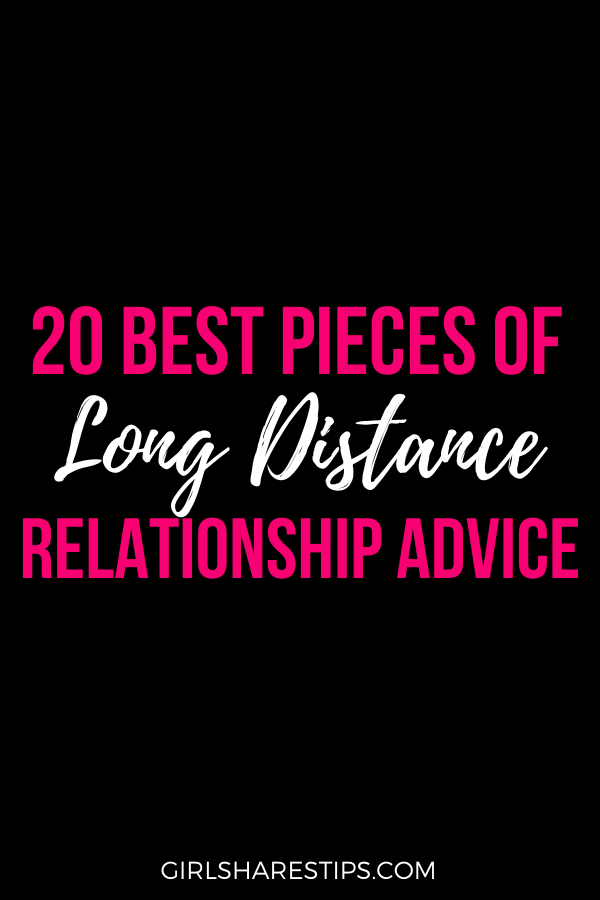 This post was all about long distance relationship advice.
About The Author
Tracy is an experienced personal stylist, shopping expert, and fashion & lifestyle blogger. She has been featured on Time Magazine, Bustle, Best Life, Glam, The Zoe Report, Mic, and GOBankingRates, for her insights on fashion, beauty, home decor, and lifestyle. Read More
Other Posts You May Like
√ 16 Best Long Distance Relationship Tips That Make Your Relationship Alive
√ How To Be A Good Girlfriend: 20 Proven Tips From Happy Couples
√ 50 Cute And Funny Short Love Quotes For Him To Say I Love You