Looking for stylish all black outfit ideas? Check this post for the 70+ best all black outfits we want to copy immediately!
The all black outfits are never out of style. And with the emerging trend of unisex style, the simple and chic all black looks have become even trendier.
Want to know how to wear the all black outfits in the trendiest ways? In this post, you can find the best style tips and which black items are worth buying right now, and 20+ cutest and affordable all-black outfits to shop and copy.
So scroll down to check these tips and ideas, and don't hesitate to pin the images you like.
This post may contain affiliate links, which means I'll receive a commission if you purchase through my link, at no extra cost to you. Please read the full disclosure here.
This post is all about all black outfit ideas.
How To Wear All Black Outfits
There is no doubt that as a black outfit that combines both classic and stylish wear, it almost occupies 100% of the best street fashion photoshoot ideas.
You can never be wrong with black, and it is the safest outfit idea for fashionable girls. They can be lazy casual; they can be neat and professional. And they can go well with all most all the styles you want to try.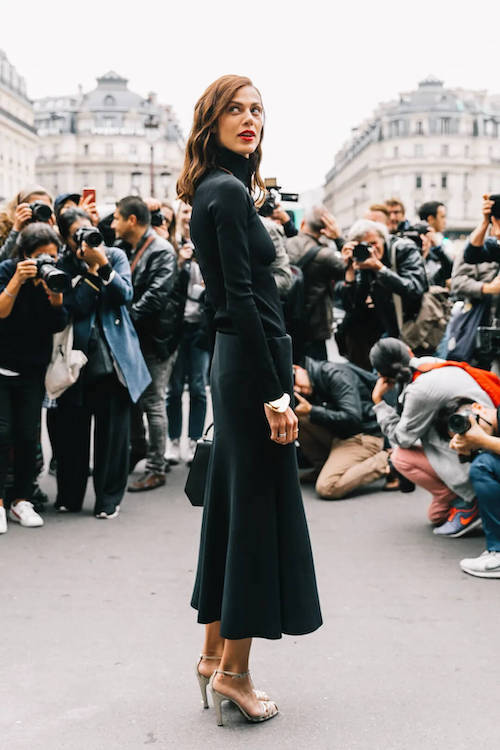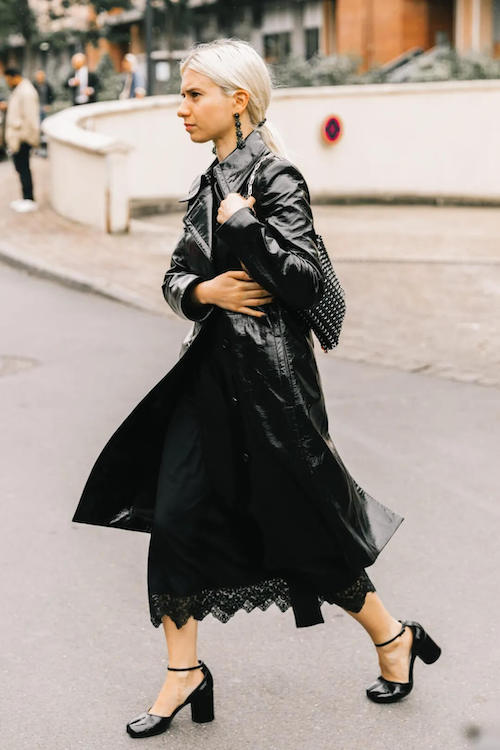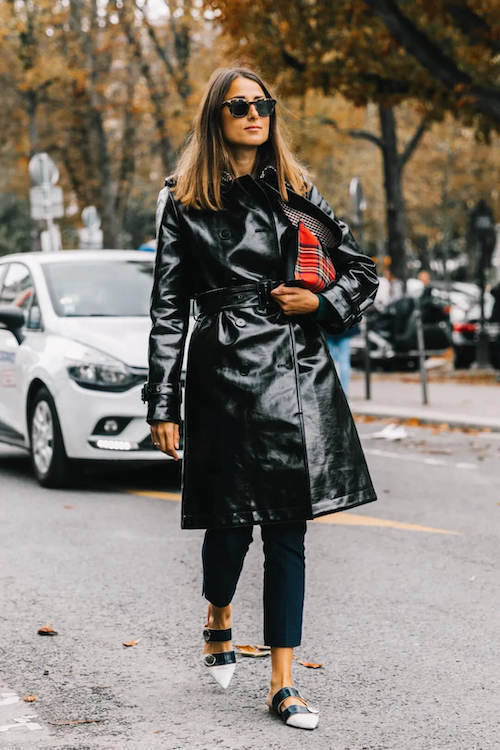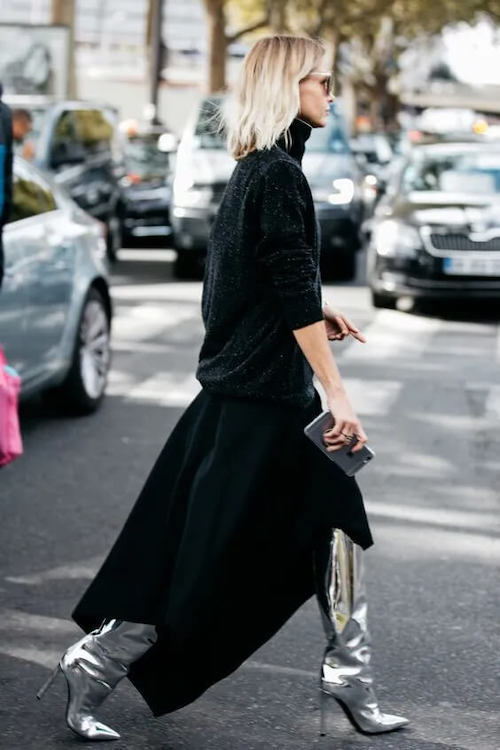 If you want to wear all black this season, it is not difficult. Keeping these tips below in mind and you will win plenty of compliments!
1. With the help of design
As a classic basic color, if you want to stand out from the crowd, the sense of design is undoubtedly the key to it.
For example, with the help of splitting, stacking, line decoration, and printing design to create the most fashionable style, it is worthwhile to break the monotony of black instantly.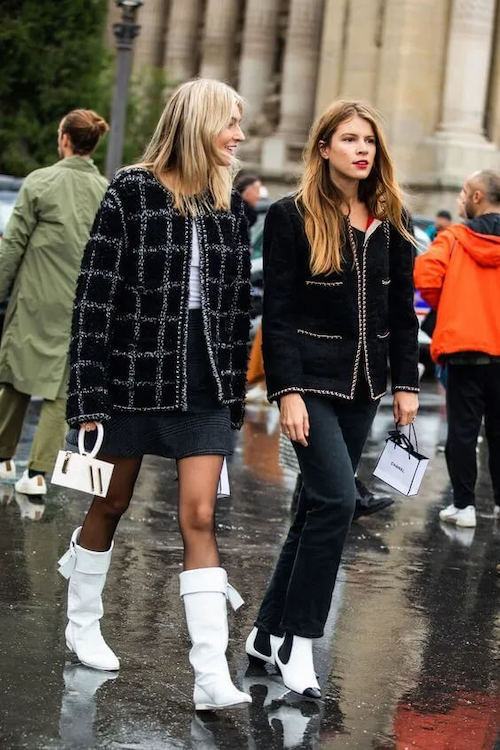 2. With the help of accessories
For example, using a belt for finishing can enrich the look and have the effect of slimming the waist. It can be described as two birds with one stone.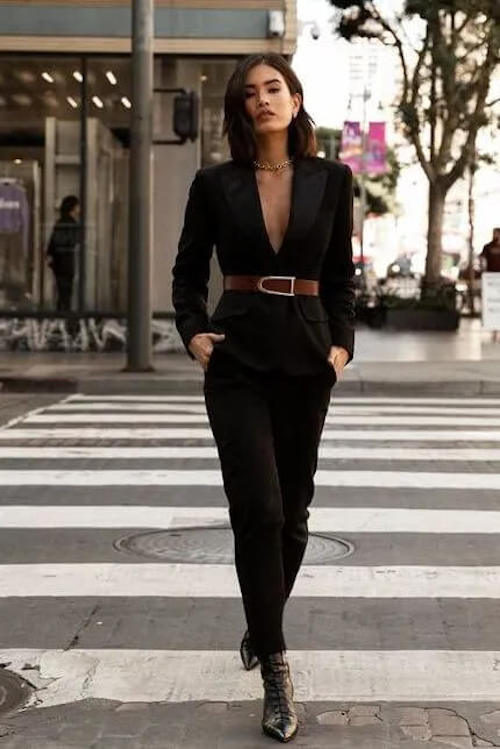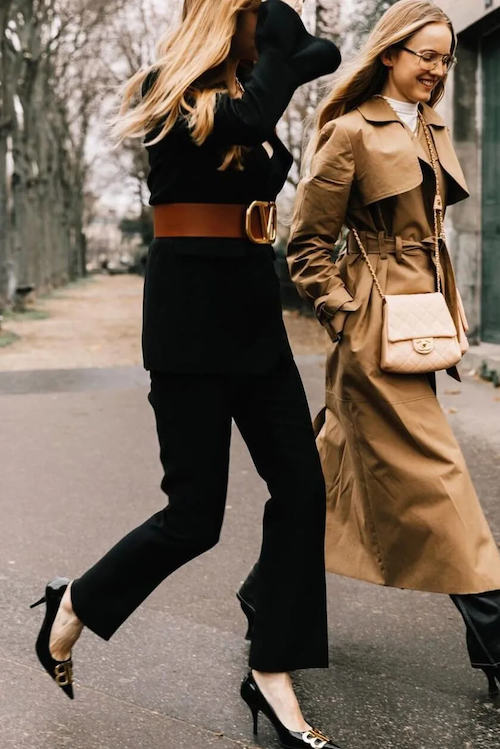 And you can also use statement earrings and scarves to show your elegance and personality.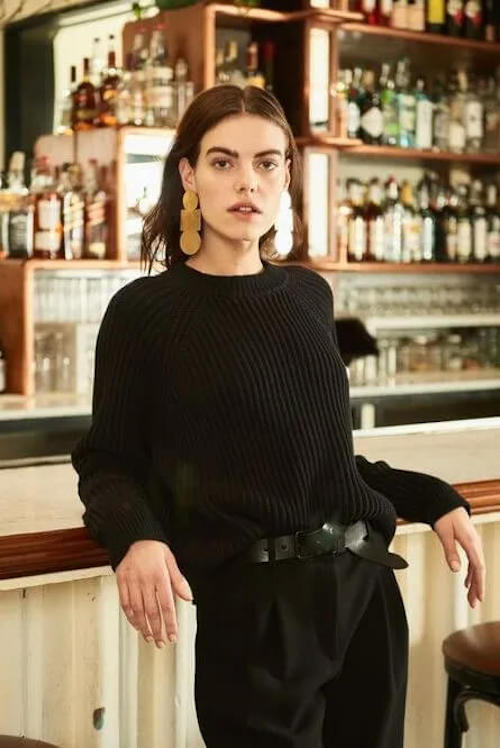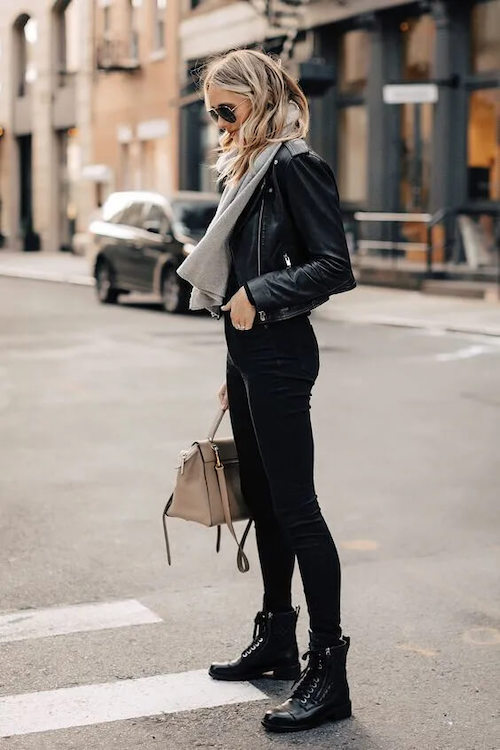 3. Modify The Body Proportion
When wearing all black, use the oversized silhouette of the top to show your slim legs.
And appropriately increase the skin exposure or add white or other light colors can also enhance the modifying effect, and balance the overall visual dullness and break the heavy dressing.
4. Use different materials to layer
The visual contrast of various materials is also very different. It not only enhances the richness of the look but also helps you switch freely between casual and beautiful, and sexy styles!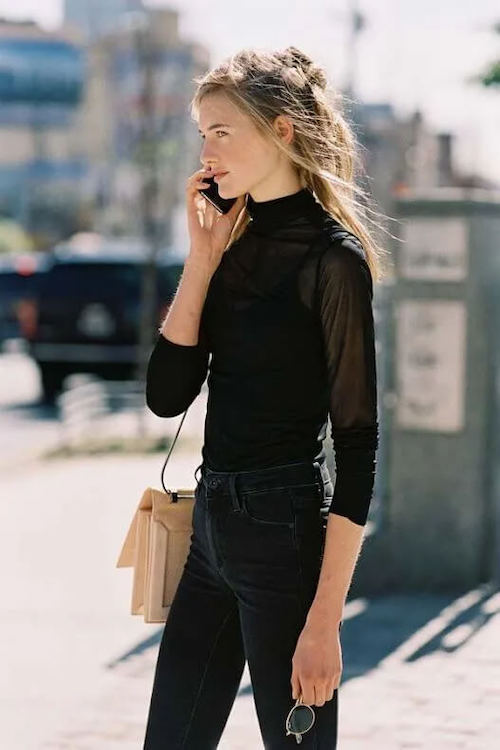 Which Black Items Are Worth Buying This Year
1. Black Blazer
The black blazer has both elegant and casual fashion attributes that coexist with simple retro.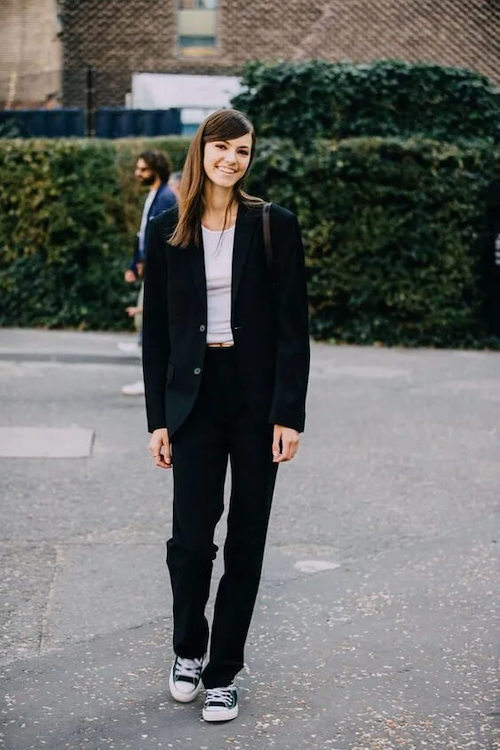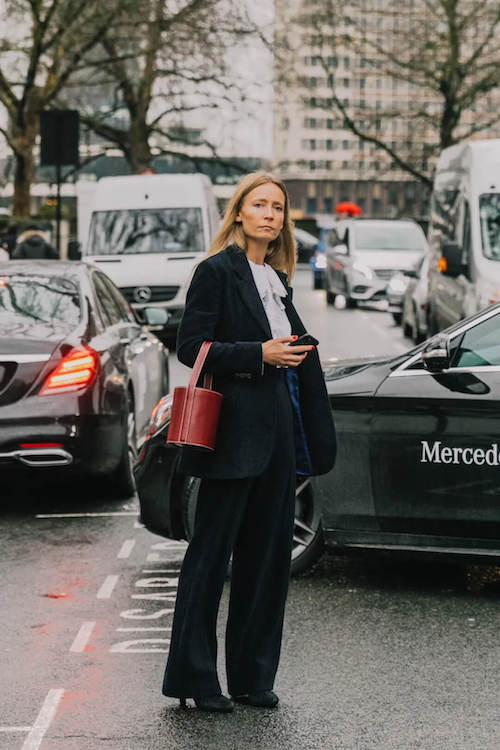 And the professional and chic style brought by the black blazer can be worn for work outfits and be worn for the trendiest street style.
You can use the bright color details and short boots to modify the whole look and demonstrates extraordinary style skills!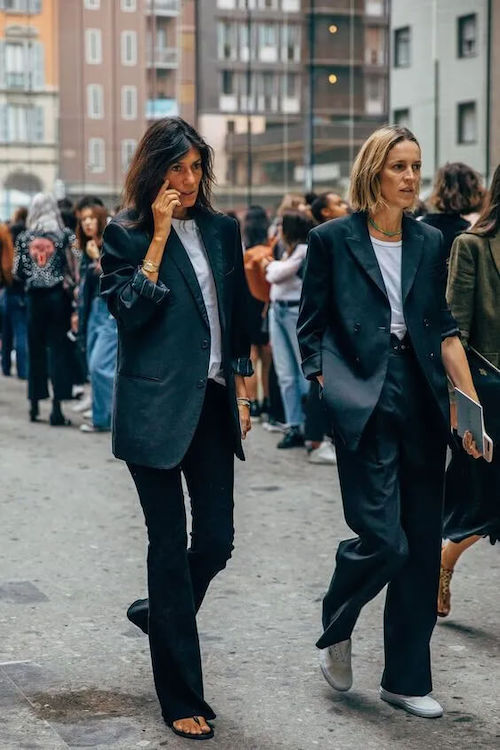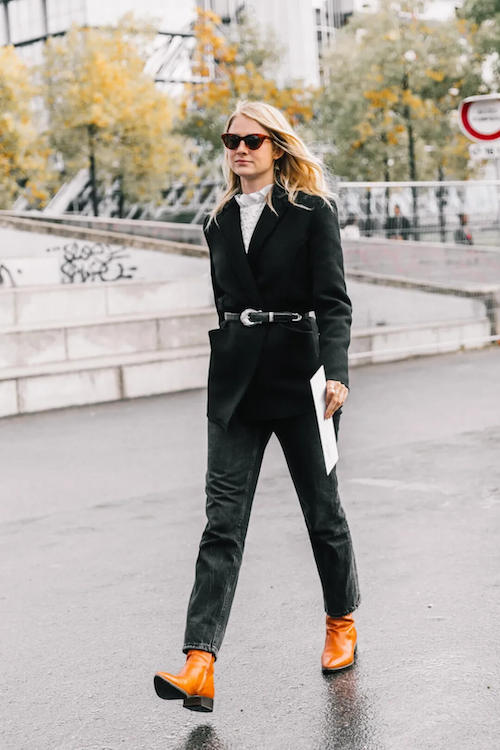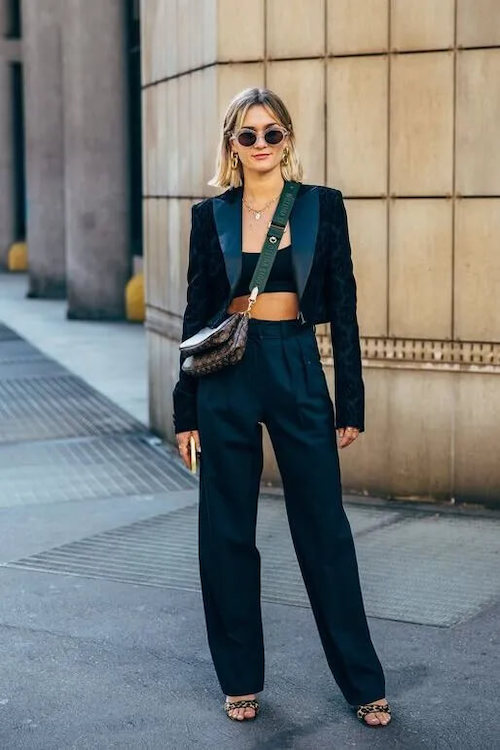 2. Black Dress And Skirt
Although there are countless classic items in our wardrobes, the items that can genuinely interpret elegance and fashion are none other than the black dress.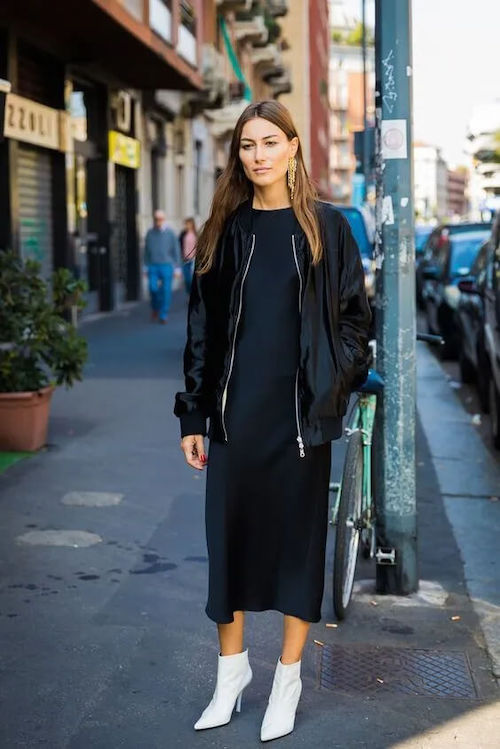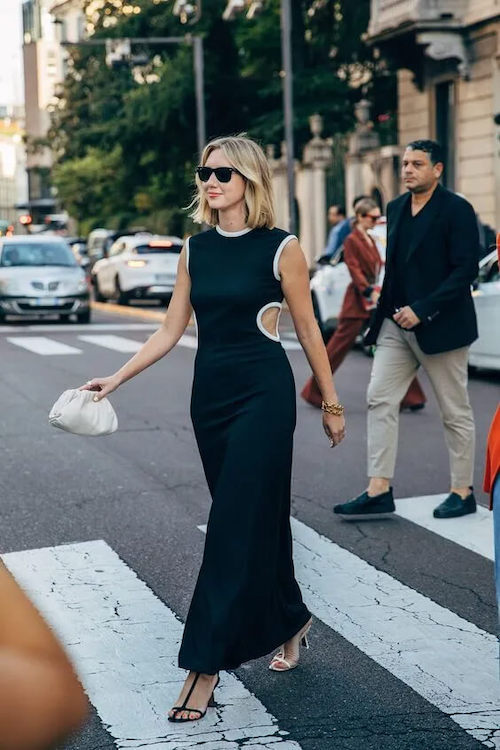 A black shirt dress is a must-have for the autumn and winter wardrobe. It can be worn alone or inside the coat. It can be worn with the sneaker to look younger and casual and paired with the leather jacket to show the elegant and lazy style.
In fall and winter, with the help of the black knitted dress or leather skirt, you can keep warm and show your elegant style and excellent fashion taste.
3. Black Pants
The black pants are versatile items. They help make the look slim and neat and look expensive.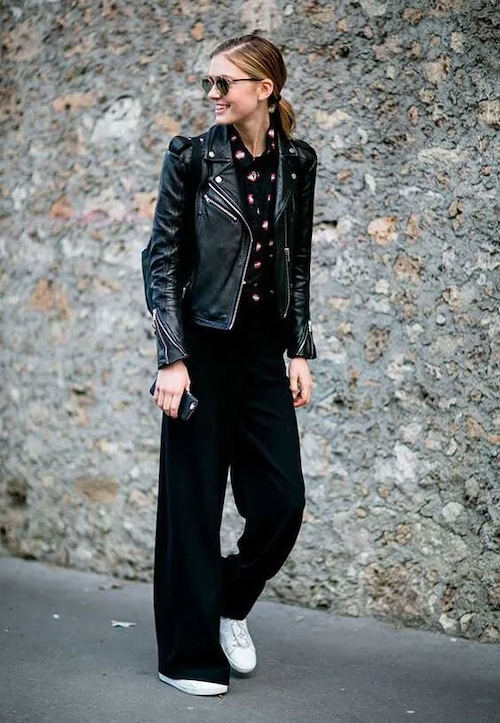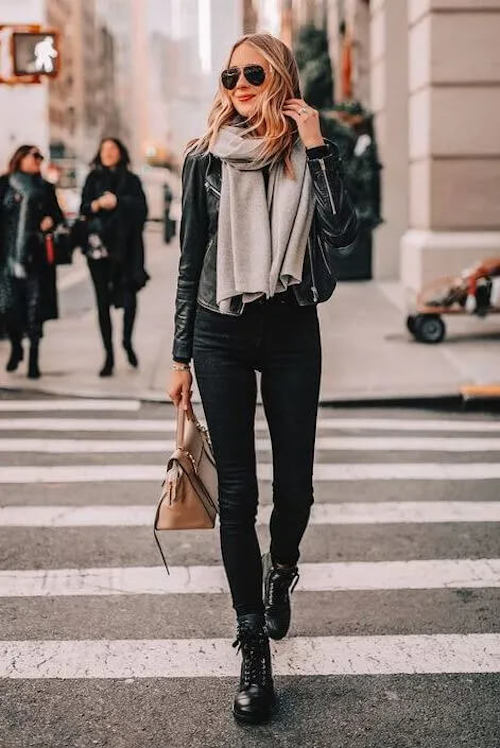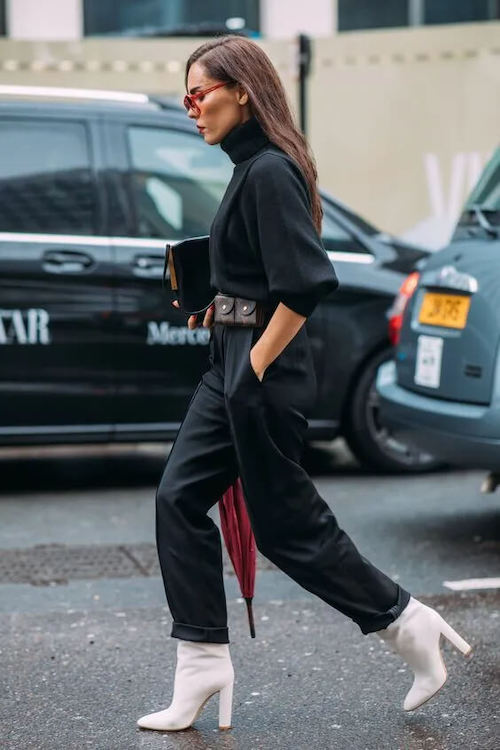 Meanwhile, black overalls, whether they are made of leather or denim, have become trendy. Pair them with the boots, and you will look so stylish immediately.
Pair your black pants with a leather jacket; the unisex style is lovely.
Or you can wear them with a long black coat, and you will quickly look taller and slimmer.
Stylish All Black Outfit Ideas To Shop Now
Want to shop for more trendy all-black outfits? Below are our favorite and affordable all-black outfit ideas. Scroll down to check them.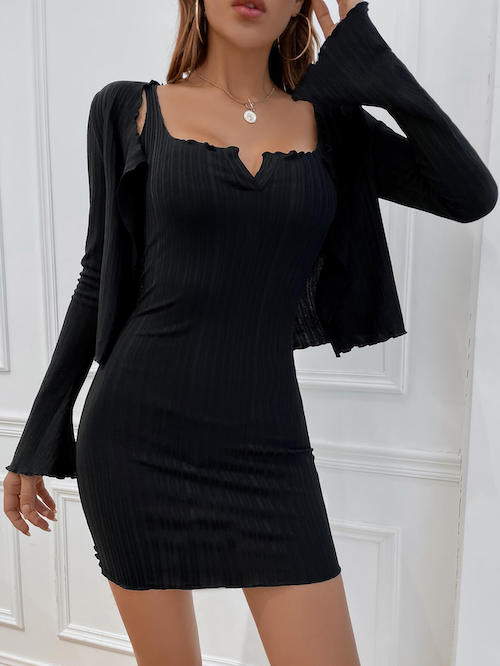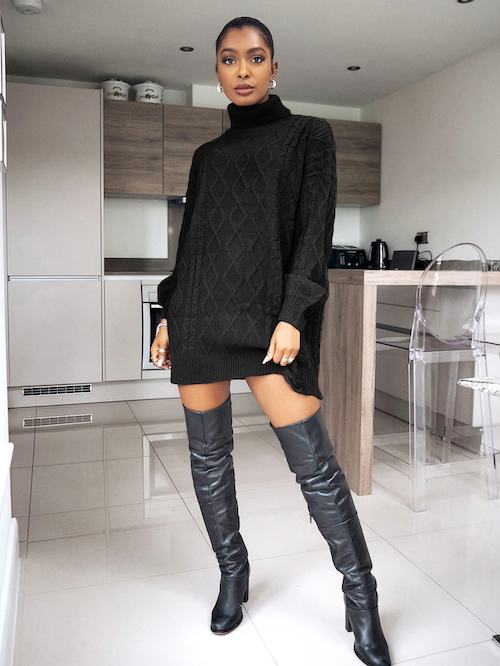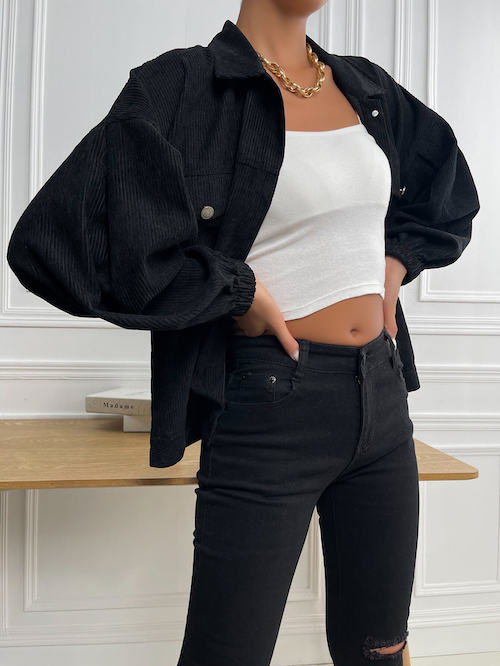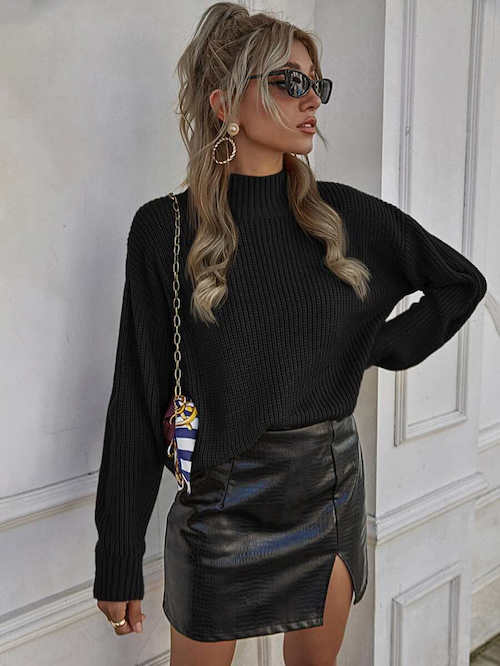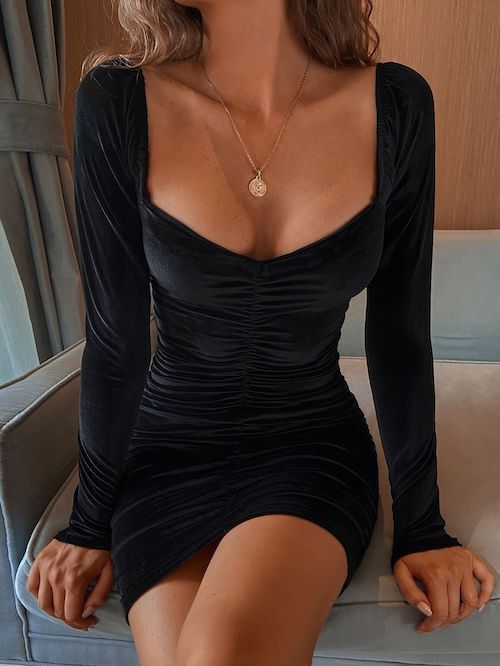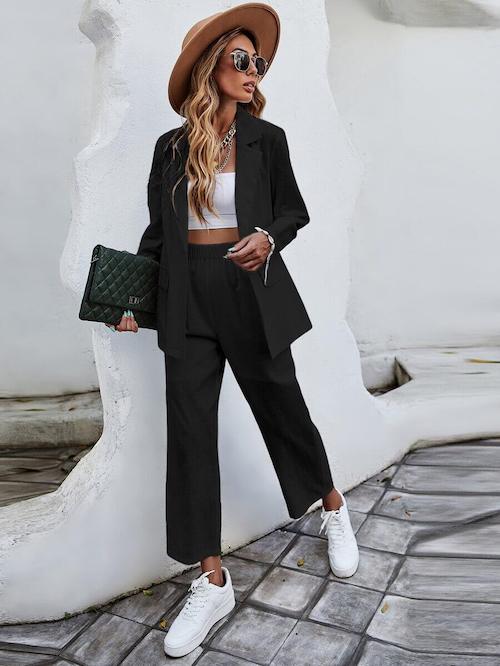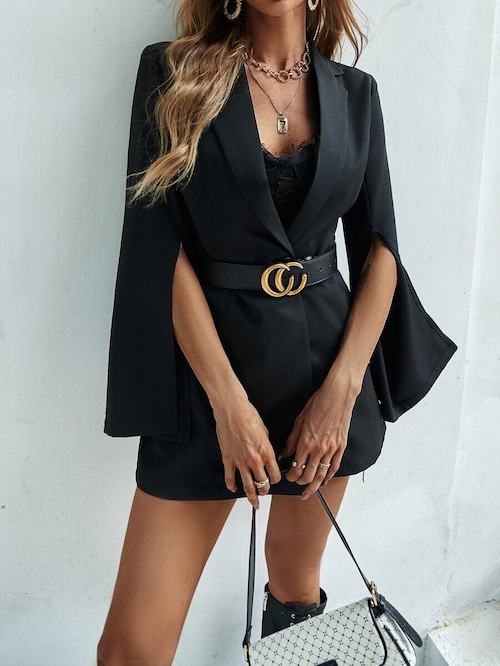 This post was all about all black outfit ideas.
Related Posts: