Looking for classy goth outfits to copy? Check this post for the best fashion guide on how to wear the goth fashion style, and the best goth clothing pieces, including gothic dress, jewelry, shirt and more to copy and shop for directly.
Gothic fashion has been steadily gaining momentum over the past few years, with celebrities sporting dark and edgy looks on the red carpet.
This trend continues to grow, and it's never been easier to incorporate a gothic vibe into everyday outfits.
Whether you want to make a statement or keep it subtle, there are plenty of ways to create stylish gothic outfits that are sure to turn heads.
Classy goth outfits offer a modern take on the traditional gothic style.
Combining classic cuts and dark colors with contemporary trends and fabrics, these looks are perfect for those who want to make a statement without looking over-the-top.
So in this article, I am sharing with you tips on how to dress in a classy goth style, and the best classy goth looks for you to copy directly.
From business casual goth outfits to dressy goth outfits to party, from simple casual goth outfits to chic goth style, we've got you covered!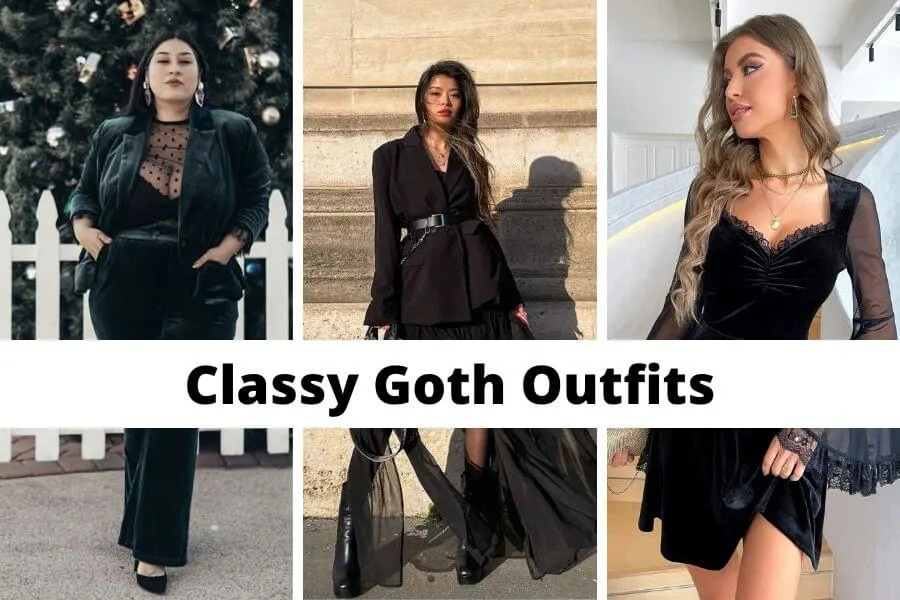 This post may contain affiliate links, which means I'll receive a commission if you purchase through my link, at no extra cost to you. Please read the full disclosure here.
This post is all about classy goth outfits.
Is goth still a thing in 2023?
Yes, and it's likely that gothic culture will stay relevant for many years to come.
Goth fashion has been popular for decades, so there's no reason to suggest it won't continue to be embraced by those who identify with this unique style of dress.
Those who follow goth culture don't do so just because it's trendy – they are passionate about expressing their individual identity through clothing, makeup, music and art.
How to be a classy goth?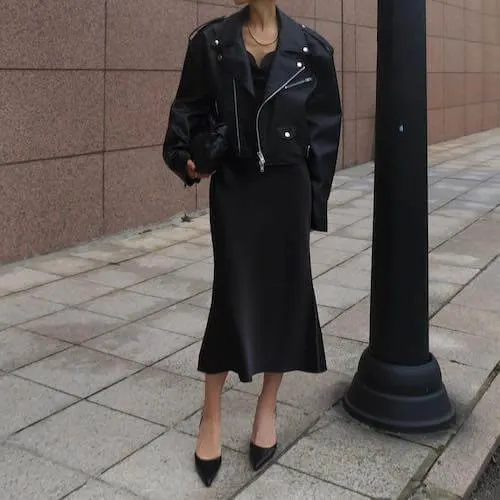 IG@__modus
Are you looking to step up your Goth style game? Being a classy goth isn't that hard once you have the right pieces in your wardrobe.
To achieve this look, start off by investing in some of the key items such as black dresses, corsets and boots.
A good place to start is with a classic black dress that can be dressed up or down depending on the occasion. Pair it with lace-up ankle boots for a chic evening look or trainers for an edgy casual vibe.
Accessorize with jewelry such as chokers, necklaces and rings featuring dark elements like skulls and crosses. For example, add a simple cross necklace to a black dress to give it an extra touch of darkness without going overboard.
Finish off your outfit with statement pieces like leather jackets and spiked belts for added edge while still keeping it classy.
How can I look pretty and goth?
Gothic fashion is making a comeback, and it's more stylish than ever before.
It's all about being both beautiful and bold at the same time.
If you want to look pretty while also embracing your goth side, then there are plenty of options for you.
By combining classic pieces such as velvet dresses and statement jewelry with modern trends like high-waisted jeans, it's easy to achieve that perfect balance between chic and edgy goth style.
Whether you're looking for an all-black ensemble or something a bit softer, we've got some ideas on how to rock a classy goth look this season.
Read on to discover the best clothing items, accessories, makeup tips and more for creating your own unique goth aesthetic!
What is the new goth trend?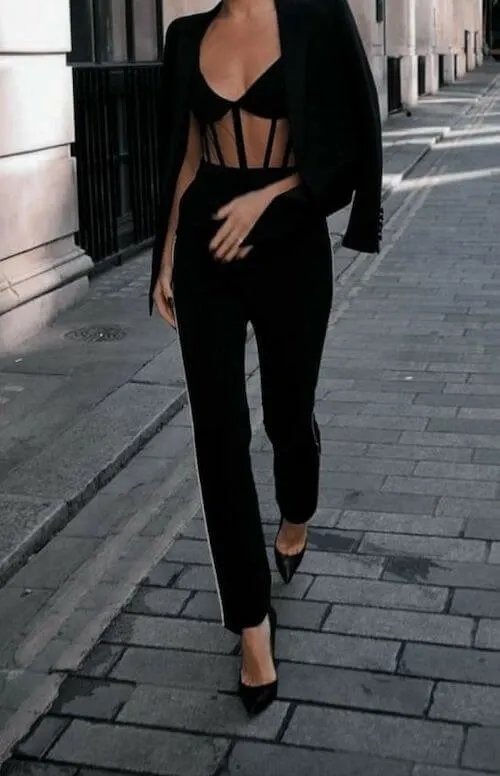 via weheartit
Gothic fashion has been around for centuries, but it's recently seen a resurgence in the mainstream.
What is the new goth trend?
It's not just about dark colors and heavy makeup anymore; now, goths are embracing a more modern take on the style.
With elegant pieces like sleek black dresses, chic velvet coats and bold statement accessories, you can create an edgy look that still looks classy.
The best part about this trend is that there are endless possibilities when it comes to creating your own unique look.
Whether you're into lace and ruffles or prefer a more minimalist approach, there's something for everyone.
You can play up your natural features with glamorous makeup or keep things simple with subtle touches of color.
Whatever look you choose, feel confident knowing that your outfit will be on-trend and completely timeless!
What is modern day goth?
via Pinterest
Gothic fashion has been around since the 1980s and is still a strong presence in today's culture.
From its dark, mysterious roots to its modern-day interpretations, goth style has developed into something far more versatile, allowing people of all kinds to incorporate it into their wardrobe.
But what is modern day goth?
Modern day goth often takes a less traditional approach than its predecessors while still maintaining an edgy aesthetic.
It can be seen as an alternative form of expression that blends elements from various subcultures such as punk, rock and metal with a touch of glamour and sophistication.
Modern goths are known for wearing customary black clothing like leather jackets, lace dresses, fishnet tops and tight trousers but may also experiment with different colors and fabrics for unique looks.
What do goth girls wear?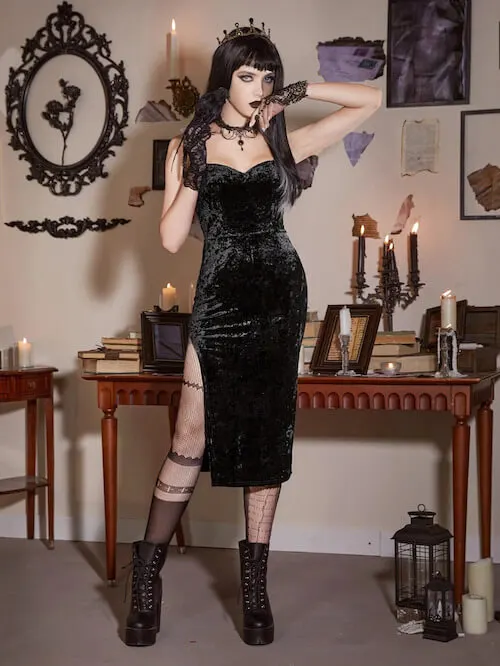 Goth girls have been rocking a look that is all their own for years, and it's one that doesn't seem to be going away anytime soon.
From dark colors and edgy styles to bold makeup choices, there is no shortage of unique looks when it comes to dressing up like a goth.
Goths often opt for dark-colored clothing such as black, grey, navy blue or other deep tones.
They also often wear Victorian-inspired, lace-up boots.
While some goths prefer to keep their outfits simple and solid, other goth girls add in a lot of accessories.
These accessories can include jewelry such as chokers and bracelets, as well as belts and corsets.
As for makeup, there are certain things that a goth girl must have, such as black nail polish and black lipstick.
How to dress goth without looking costume-y?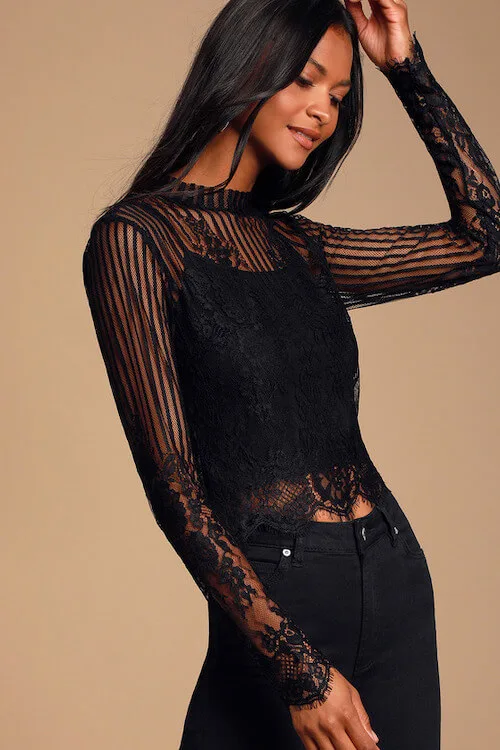 Gothic fashion has made a major comeback in recent years. With its dark, romantic and mysterious look, it's no wonder that many are looking to dress goth without appearing costume-y.
If you're looking to bring some goth vibes into your wardrobe, but you don't want to look like you stepped out of a Halloween costume store, then these tips will help you achieve the perfect balance between subtlety and stylishness.
Start with the basics – classic black jeans and a crisp white t-shirt are must-haves for a simple everyday goth outfit.
Add an edgy leather jacket or booties for a bit of edge.
For more formal looks, try an all black ensemble such as a jumpsuit or midi dress paired with chunky boots and statement jewelry pieces.
Finish off your look by adding subtle touches of color – think red lipstick, deep burgundy nails, and even blue eyeshadow!
Want to bring your style to the next level? Focus on muted tones in classic silhouettes such as A-line skirts or tailored trousers combined with heritage fabrics such as tweed and velvet.
How to wear goth style as an adult?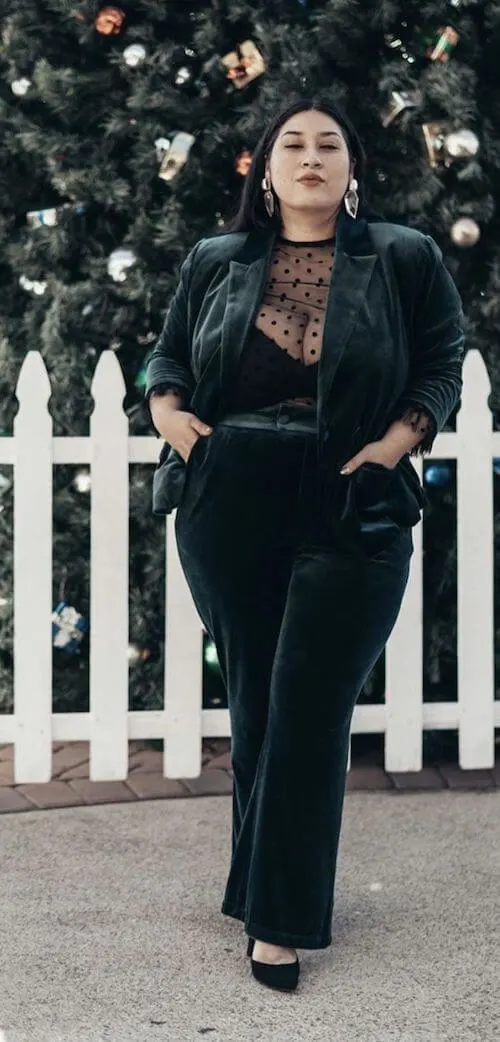 via tumblr
Goth style is a unique and often misunderstood fashion trend.
It's not just for teenagers; adults can embrace the goth aesthetic too!
Whether you're dressing for a special occasion or just want to express your personality, here are some tips on how to wear goth-style as an adult.
Start by selecting pieces that feature classic gothic designs such as velvet, lace, and leather.
You can also add in a few modern twists like metallic accents or bold patterns.
As you build your look, be sure to stick to dark colors like black, grey and navy blue.
Then accessorize with jewelry featuring crosses or skulls – these small touches will help tie the outfit together.
Additionally, don't forget about your makeup – smoky eyeshadow and dark lipstick are essential to complete the look!
How to wear goth style in your 30s?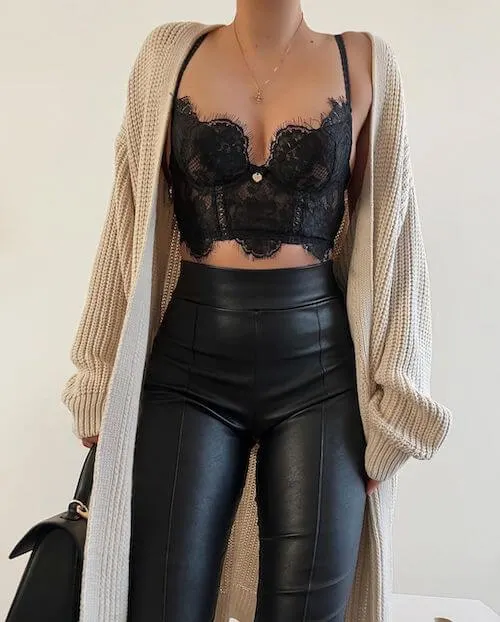 via Pinterest
If you are looking to update your wardrobe or add a unique twist to the classic goth look, below are my favorite tips:
Pair an edgy top with jeans or trousers. Think black leather jackets, studded tees, and lace-up tanks.
For a more subtle approach, opt for muted colors like navy blue, gray and olive green.
Mix textures like velvet with denim or wool with faux fur for an unexpected twist on the traditional goth look.
Accessorize your outfit with jewelry that adds just enough edge to reflect the goth aesthetic. For example, black leather chokers, studded bracelets and spiked hair accessories in black and silver can help you embrace the goth look
Business Casual Goth Outfits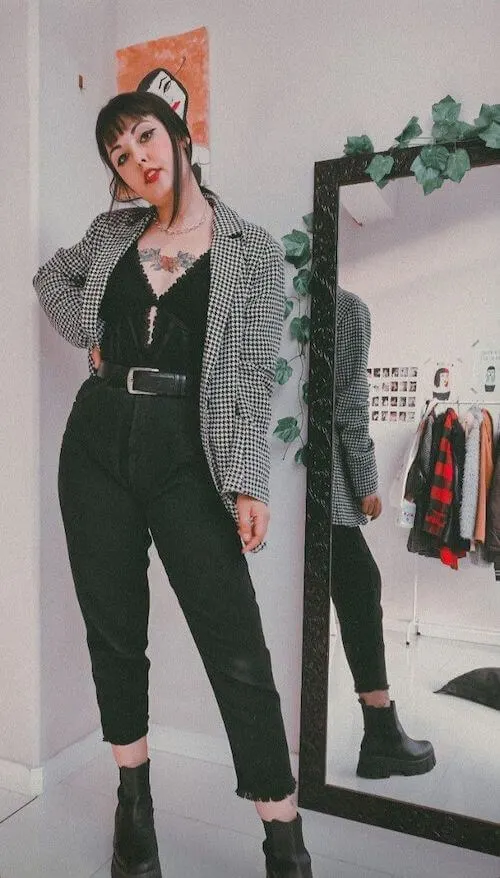 via tumblr
Business casual goth outfits are a great way to express your individual style and personality while still maintaining a professional look.
These outfits typically consist of dark colors such as black, grey, navy blue, and deep purple.
Common items seen are dark color or gray tailored blazers, black lace detailed button-down shirts, black or dark blue trousers or skirts, dressy shoes or boots, and simple jewelry or choker that complements the outfit.
The best thing about business casual goth outfits is that they allow you to show off your unique sense of fashion without looking too outrageous or out of place in a professional setting.
This style is versatile enough to work for both casual Fridays at the office and more formal occasions like dinner with friends.
Classy Goth Outfits For Formal Event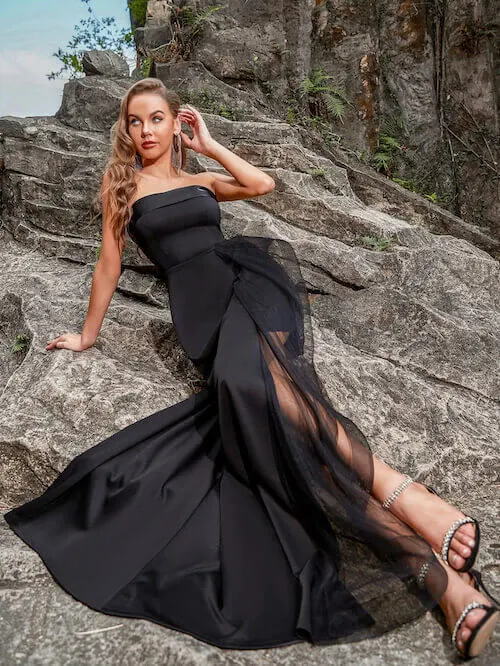 Gothic fashion is a great way to make a statement at any formal event.
Whether you're attending a wedding, prom, or other special occasions, you can create a look that's stylish, elegant and edgy all at once.
A classic black dress paired with chunky jewelry and bold makeup is always a good choice for formal events.
For a more daring look, opt for an all-over lace dress in deep hues like red or purple.
Accessories are key when creating your gothic ensemble – think velvet gloves, fishnets, statement belts and chunky boots.
Finish off your look with dark lipstick and smoky eyeshadow to really make an impact.
Classy Goth Outfit For Party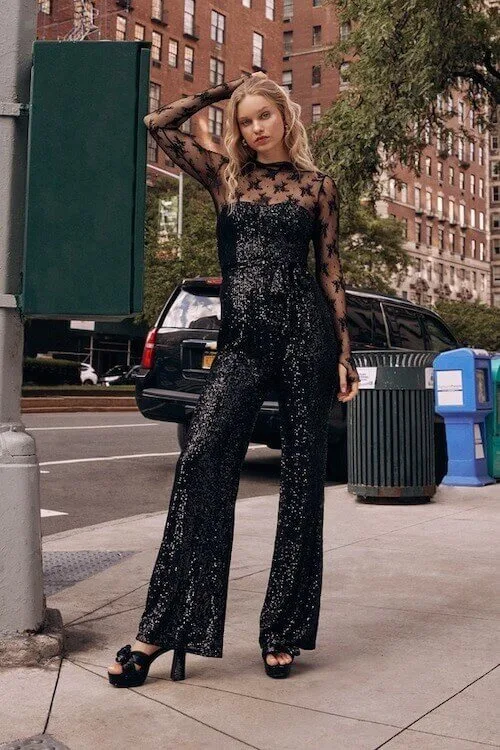 A classy goth outfit for a party can be both stylish and dramatic.
For the top, start with a darkly colored blouse or shirt in black, deep purple or burgundy, depending on your preference.
Look for one with lace details or frills to add a unique flair.
Layer it with a velvet waistcoat or a bolero jacket to pull the look together.
On the bottom, opt for a pair of slim-fit trousers in either black or dark grey that taper down to the ankle.
Finish off the outfit with some chunky boots or platforms in classic gothic colors like purple and black, and accessorize with statement jewelry like chokers and earrings.
To complete the look, style your hair into an updo or half-up half-down style.
Classy Goth Outfits For Concert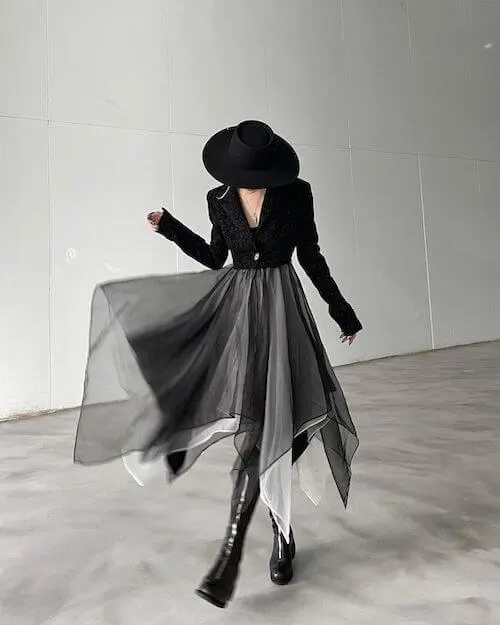 IG@sunnnnycheng
If you're looking to make a statement at your next concert, then why not try out some classy goth outfits and become the coolest one in the concert?
From floor-length gowns to leather jackets, there are plenty of options available so you can create an eye-catching look.
For starters, try pairing a long black dress with some dramatic makeup and accessories like chunky jewelry or platform boots.
Or if you prefer something edgier, go for a leather jacket combined with skinny jeans or leggings and combat boots.
Add in some fishnet stockings for an extra touch of glamour!
90s Goth Outfit Ideas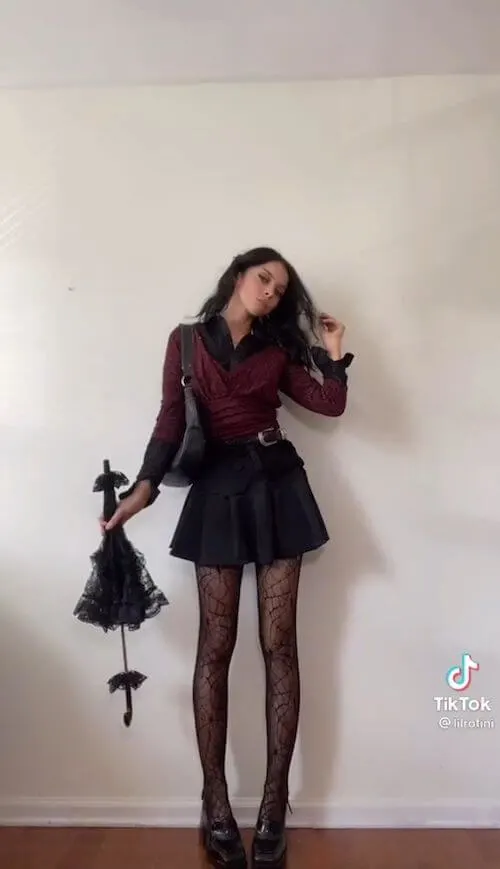 tiktok@lilrotini
The 90s were a time of bold fashion statements. Goth style was no exception, as celebrities like Marilyn Manson and Winona Ryder popularized this trend.
Whether you're looking for an outfit to wear for Halloween or just wanting to try something new, here are some ideas on how to recreate the goth look of the 90s.
Start off with a neutral color palette.
Go for black jeans and tees and layer them with leather jackets or long sweaters in grey, navy blue or olive green.
Add accessories such as chokers, lace gloves and buckled belts to complete the look.
Looking at photos of your favorite 90s celebs can also be a great source of inspiration; stars like Gwen Stefani, Liv Tyler and Amy Lee were known for their signature takes on goth style during that decade.
How to wear goth outfits in summer?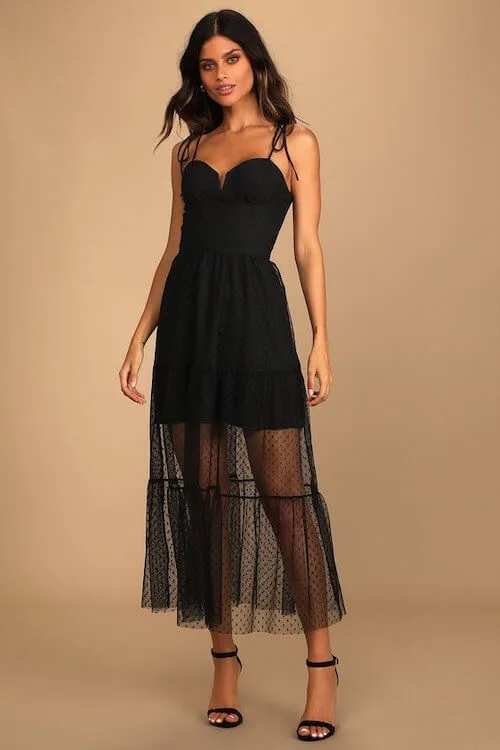 Goth fashion is a popular style that can be worn year-round, including during summer months.
When choosing goth pieces for summer, it's important to consider breathable fabrics like cotton and linen so you don't overheat.
Look for lightweight items such as maxi skirts or dresses in black or white colors with subtle touches of romance like lace and frills.
For tops, opt for ruffled blouses or sleeveless tops with straps, which will allow air to circulate around your body more easily than t-shirts or tank tops would.
How to wear goth outfits in winter?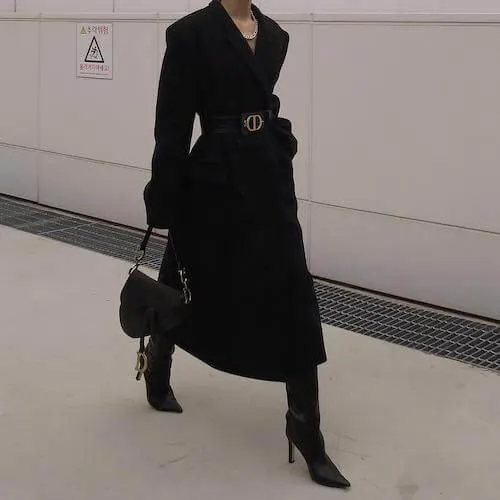 IG@__modus
During the winter months, it's easy to stay warm while still looking stylish in a gothic outfit.
Here's how you can rock the Gothic look during the winter months:
Start with a base layer of clothing like black or dark colored leggings or jeans.
Then add a long sleeved shirt or blouse in either velvet, lace or other dark fabric such as satin or silk.
To complete the look, add a long coat in leather, wool, or black denim, topped off with some statement jewelry pieces and headwear such as wide-brimmed hats or beanies for warmth and flair.
For footwear, choose ankle boots for added warmth and protection from the elements.
Stylish Goth Clothing For Men
Goth fashion is an iconic style in the fashion world, but sometimes it can be a challenge to figure out how to make it work for men.
While it's definitely not for everyone, when done right, gothic-inspired outfits can look incredibly stylish and put together.
Here we give you some tips on how to successfully pull off goth outfits for men with ease.
When choosing pieces for your outfit, opt for dark colors like black and deep purples that will bring texture and contrast to your look.
Focus on getting staples such as trousers or jeans in these hues as well as items like chunky boots or combat boots that are often found in the gothic style.
Accessories like leather bracelets or chain necklaces can also add an edgy vibe to your ensemble.
Classy Goth Outfits To Copy And Shop For
Goth fashion has been a staple of the dark, alternative fashion scene for many years.
Characterized by its mysterious and romantic aesthetic, it's not hard to see why so many people are drawn to this unique style.
If you want to pull off a classy goth outfit, then there are some tips you should follow.
Firstly, it's important that your clothing is well-fitted and flattering – regardless of whether you prefer extravagant or minimal items in your wardrobe.
You can opt for luxurious fabrics like velvet and lace but also experiment with different styles such as steampunk or Victorian-inspired pieces.
It's essential that the colors used in your outfit are shades such as black, dark red, purple, forest green, white and grey – this will help achieve the classic gothic look.
Want more inspiration? Scroll on to check more outfit ideas we love and create your own perfect gothic outfit.
Casual Goth Outfits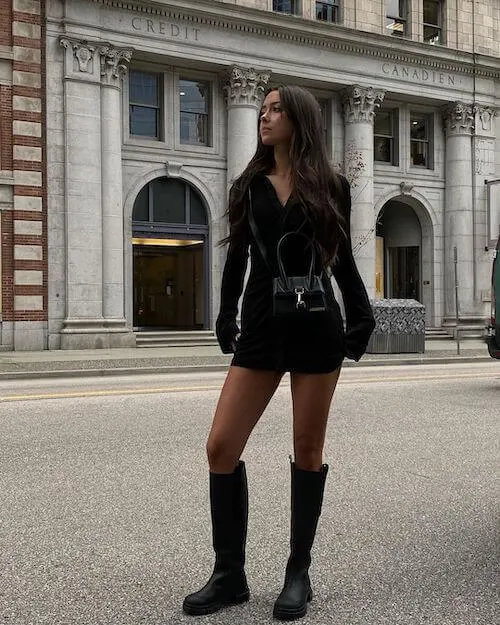 IG@zaraynaf
Elegant Goth Outfits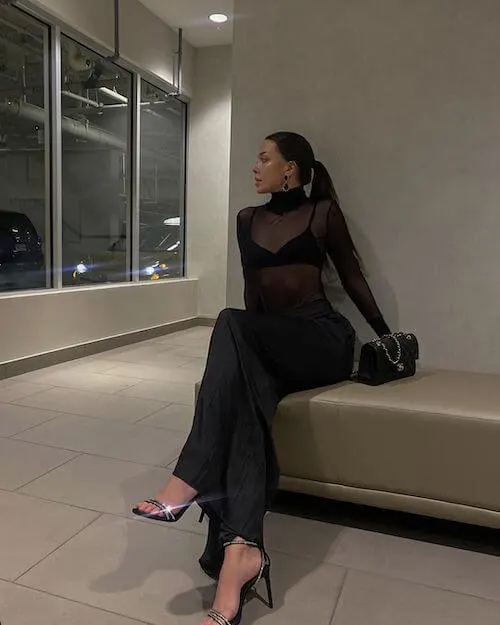 IG@zaraynaf
Classy Hot Goth Outfits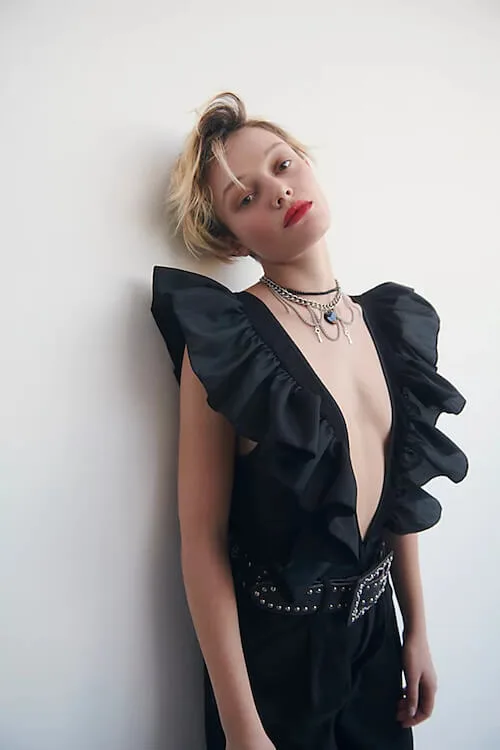 Romantic Goth Outfits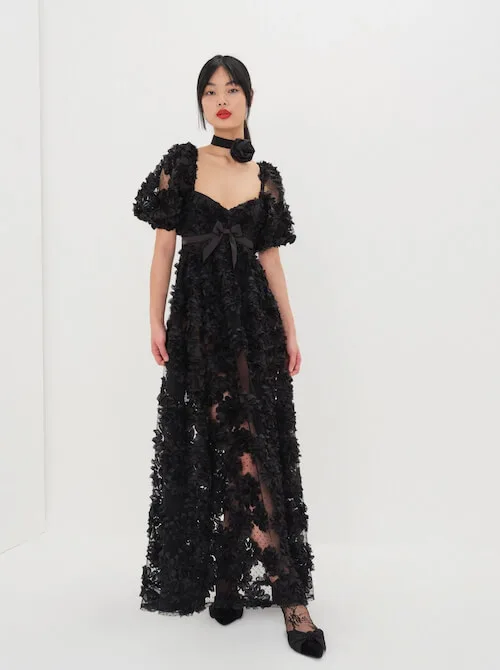 Simple Goth Outfits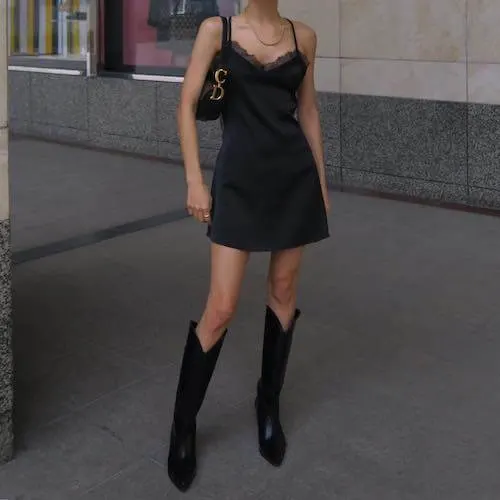 IG@__modus
Maxi Gothic Style Wedding Dress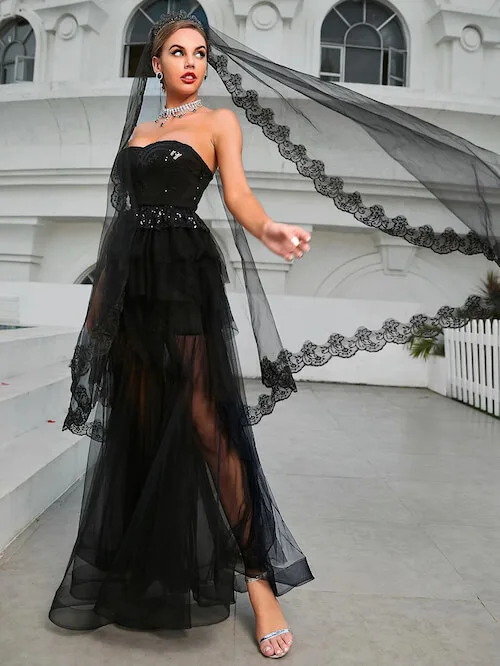 Girly Gothic Outfit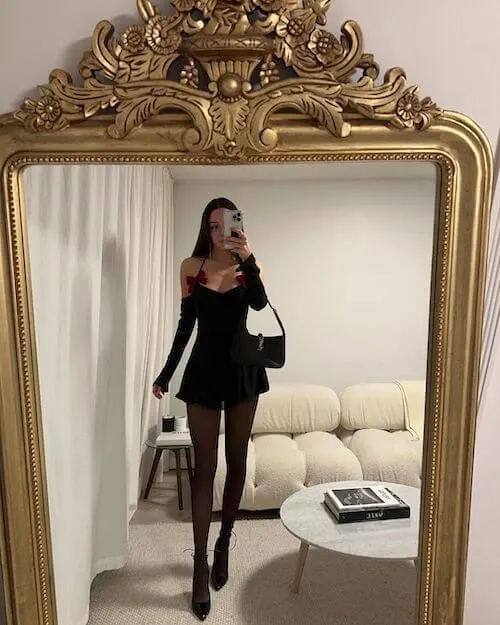 IG@zaraynaf
Spooky & Cute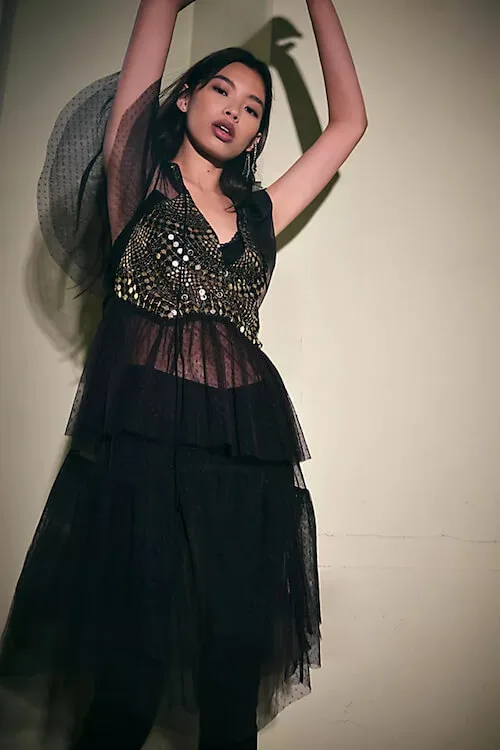 Black Maxi Bodysuit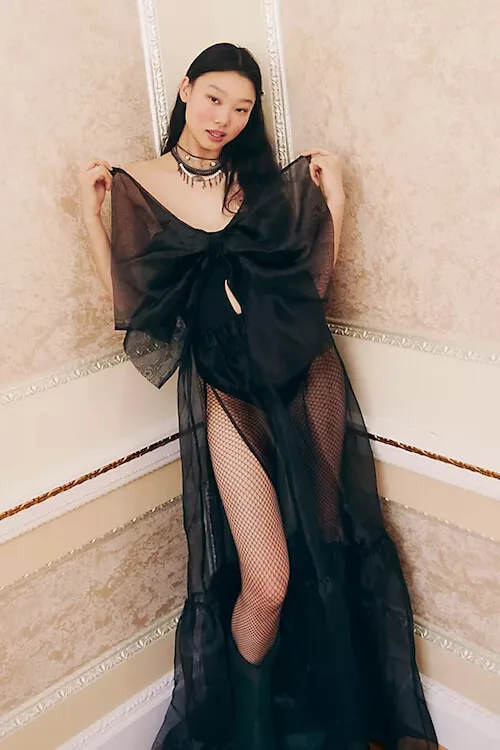 Maxi Goth Dress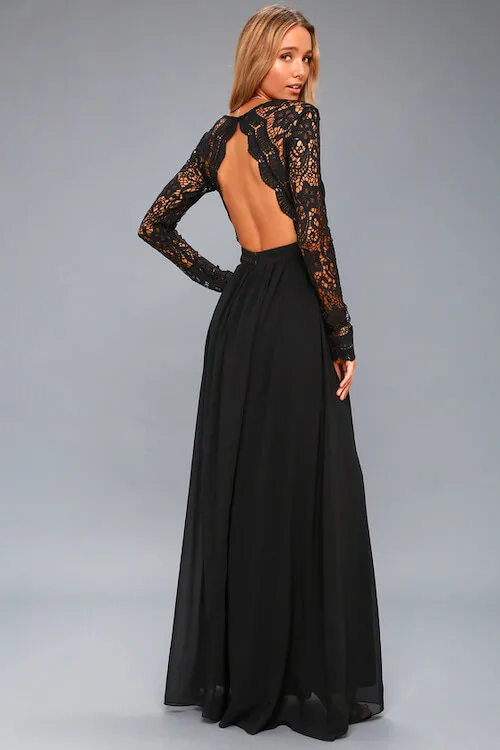 Puffer Jacket + Black Leggings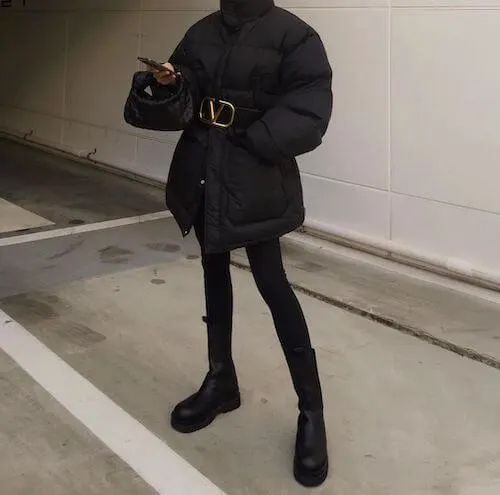 IG@__modus
Black Sweater Dress + Black Coat + Black Knee High Boots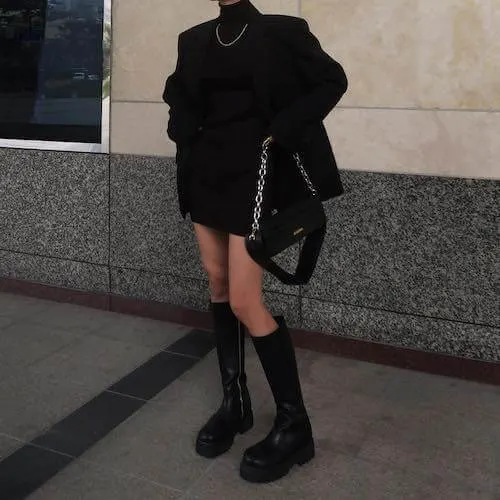 IG@__modus
Long Sleeve Victorian Inspired Dress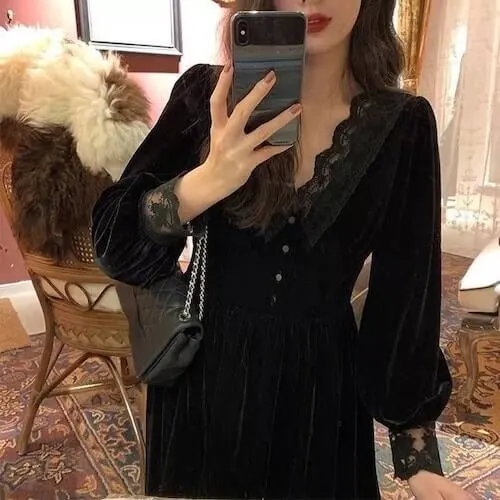 Bustier Bodycon Dress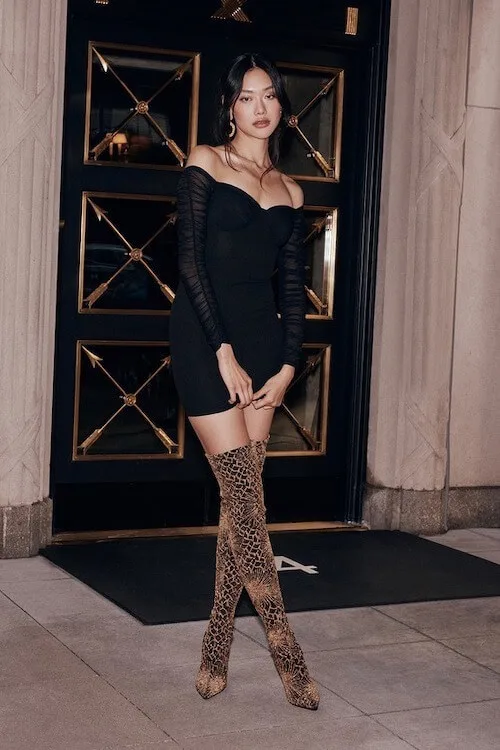 Black Crown Tiara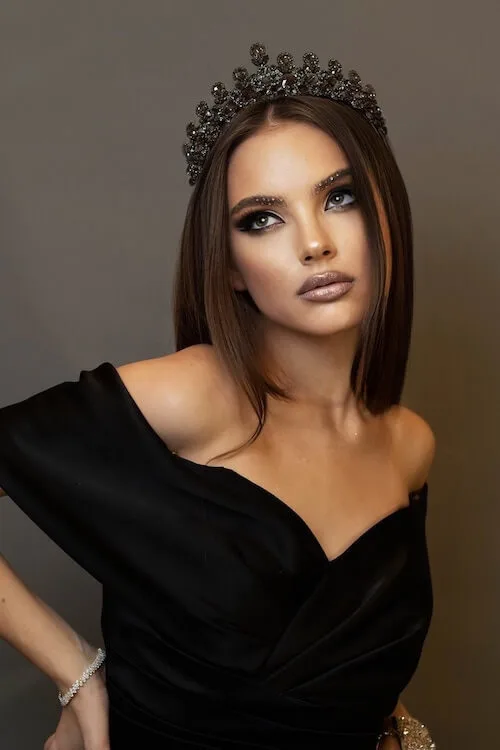 Off Shoulder Mesh Dress With Arm Sleeves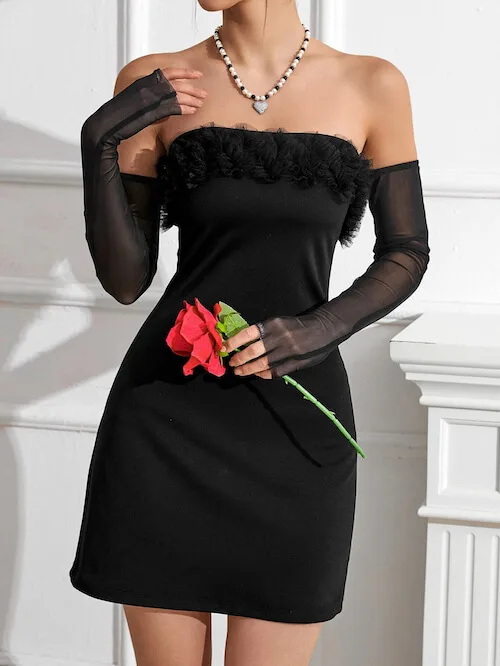 Knot Detail Split Mermaid Hem Dress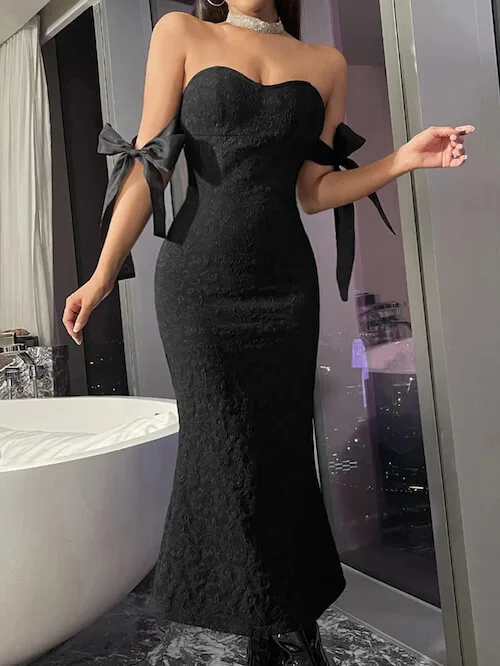 Sweetheart Neck Single Breasted Dress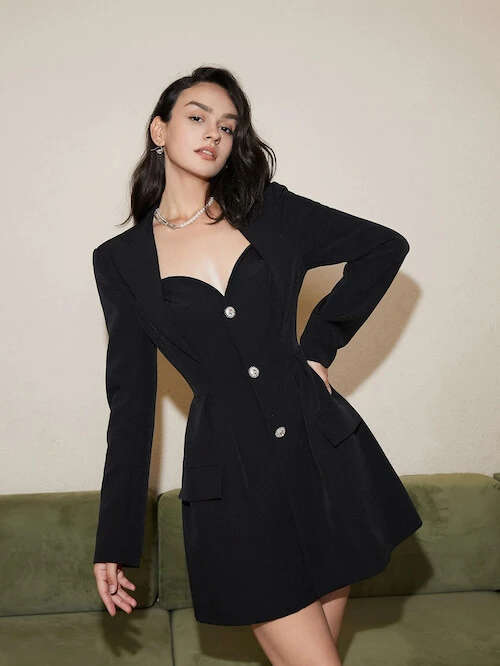 Goth Outfit For Plus Sizes
Cami Lace Jumpsuit + Belt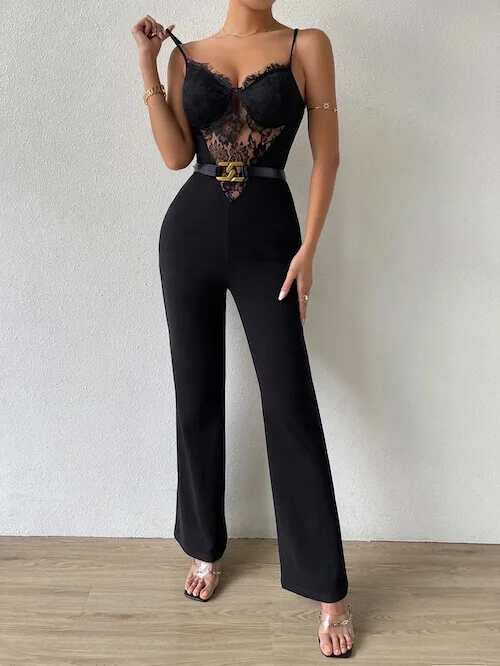 Crop Top + Vegan Leather Pants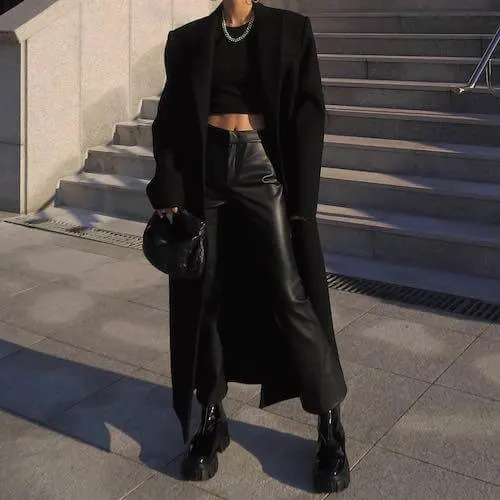 IG@__modus
Gothic Perfect Fit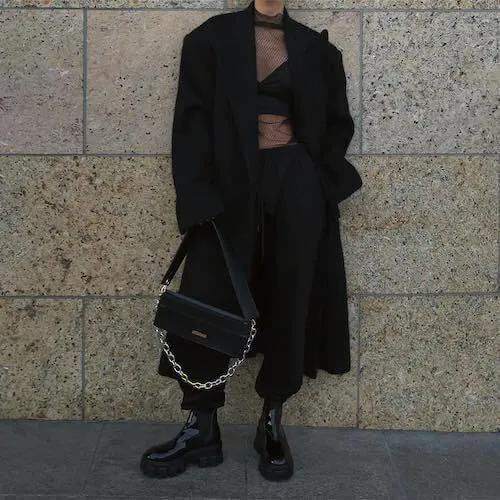 IG@__modus
Mesh Overlay Tube Dress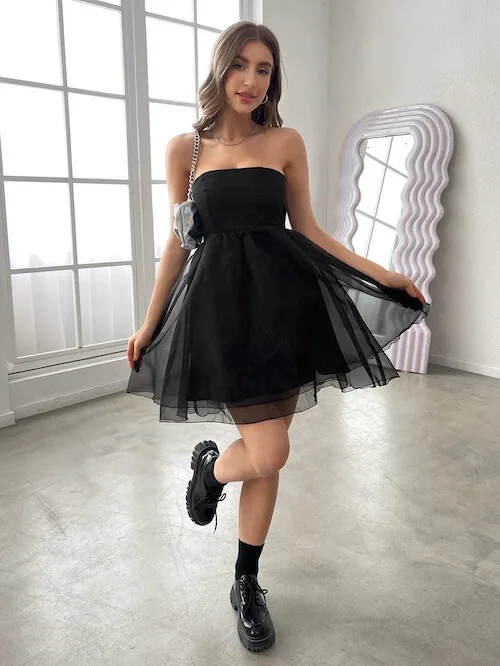 Amazing Goth Dress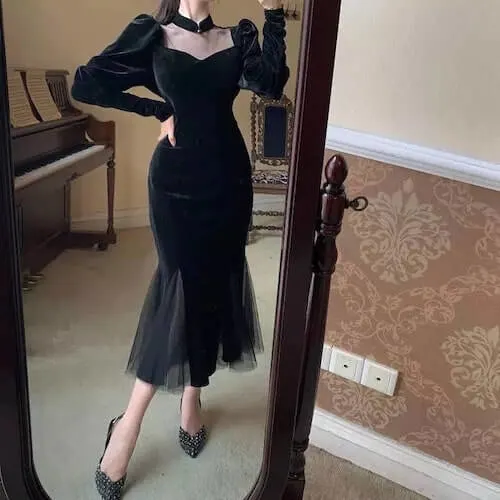 Black Blazer Suit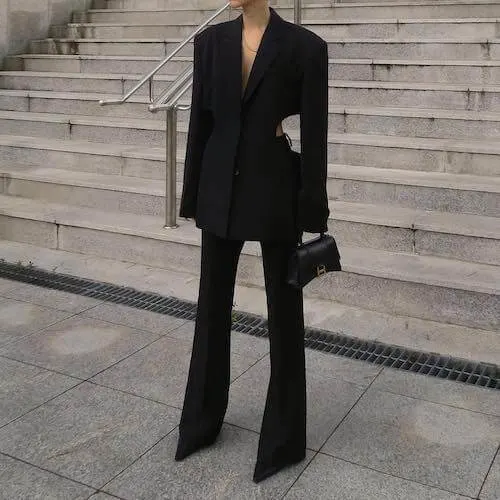 IG@__modus
More Gothic Clothing Ideas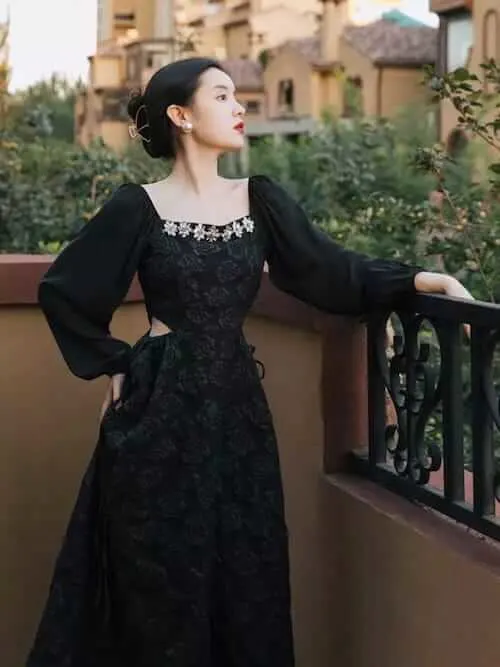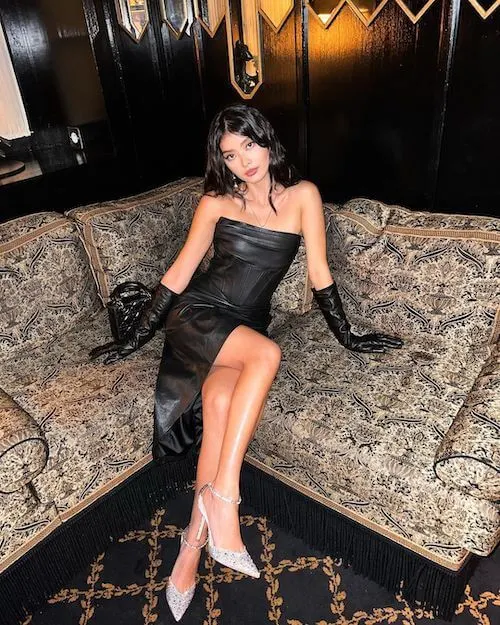 IG@caroline_hu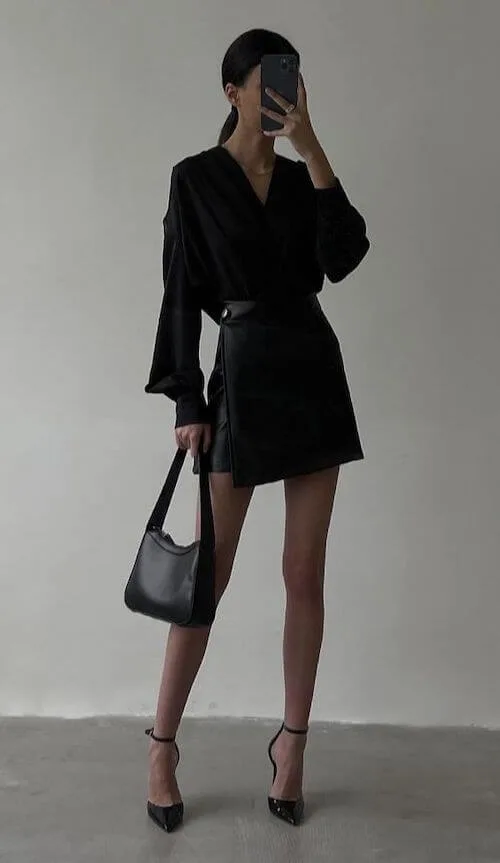 via Pinterest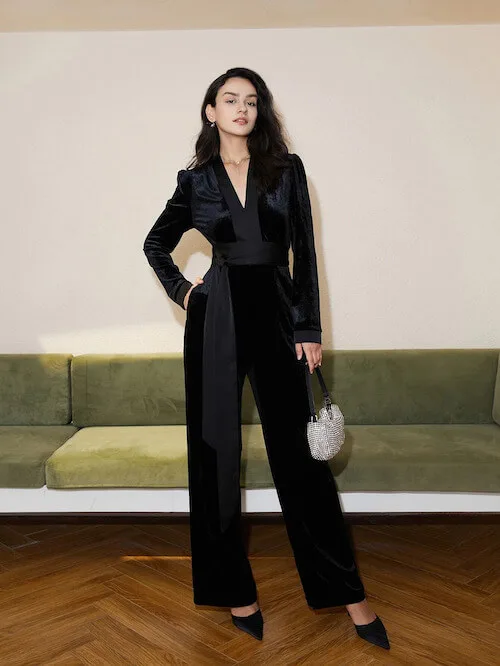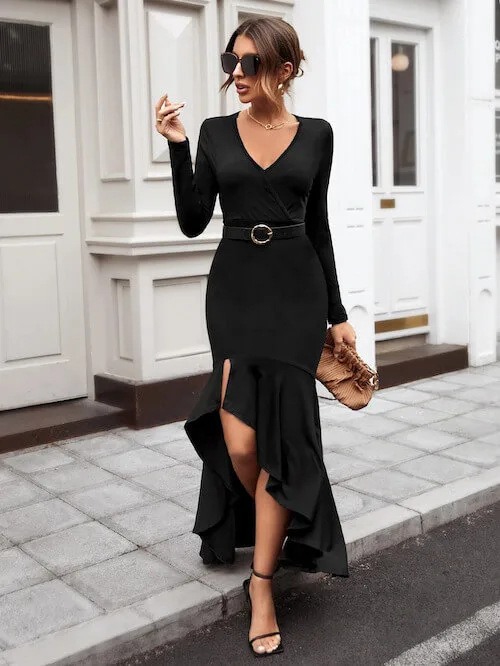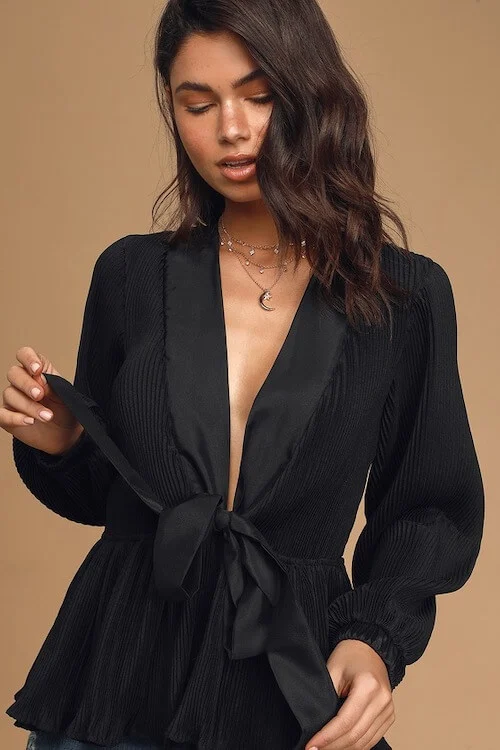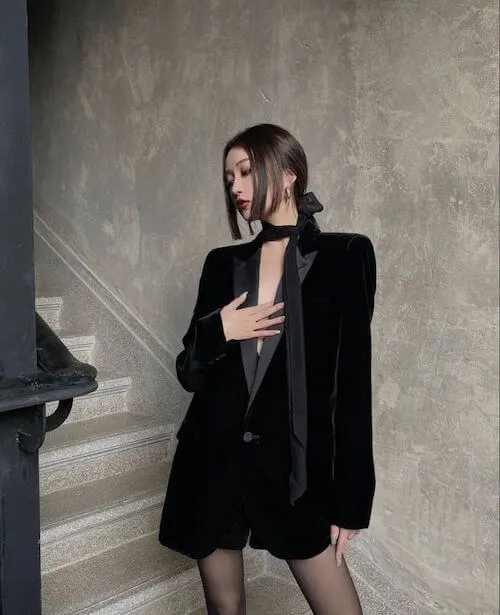 IG@sunnnnycheng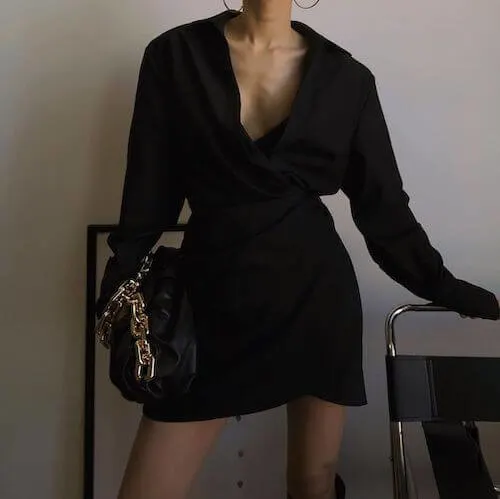 IG@__modus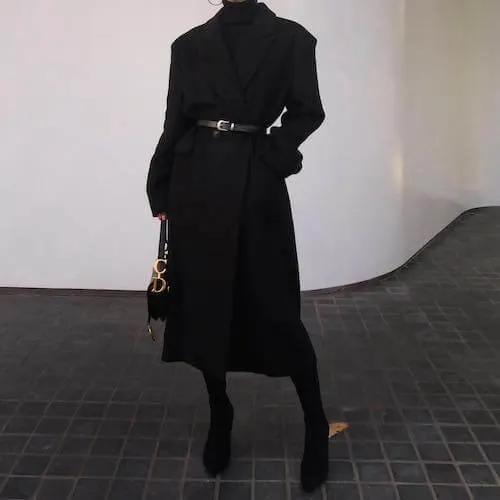 IG@__modus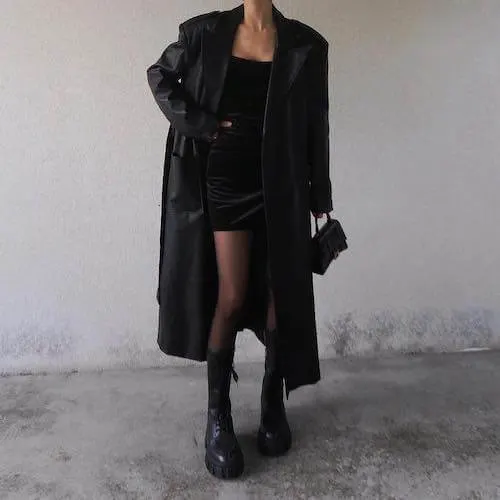 IG@__modus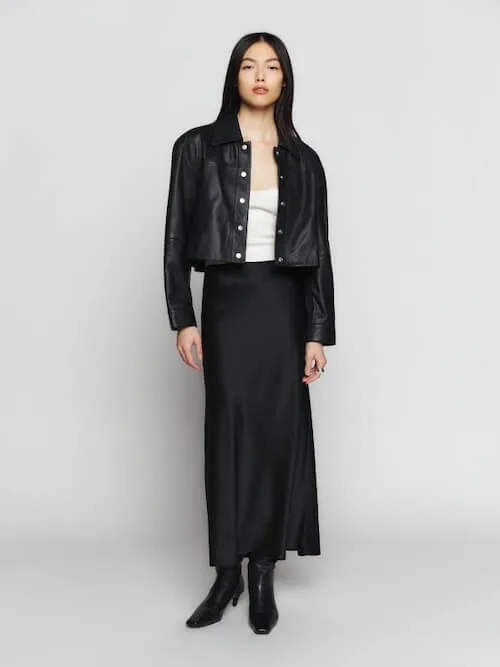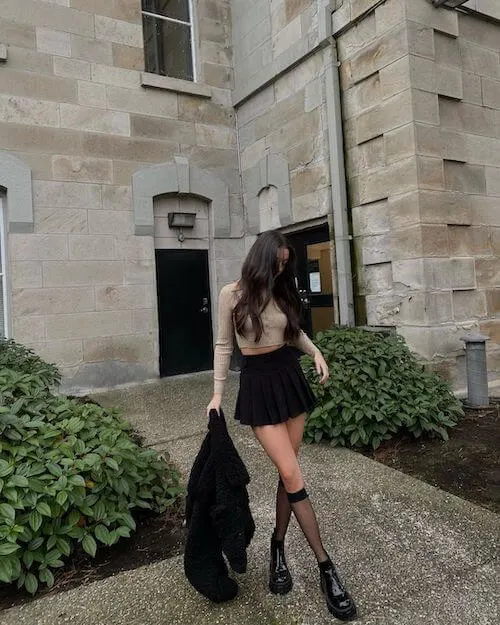 IG@zaraynaf
via Pinterest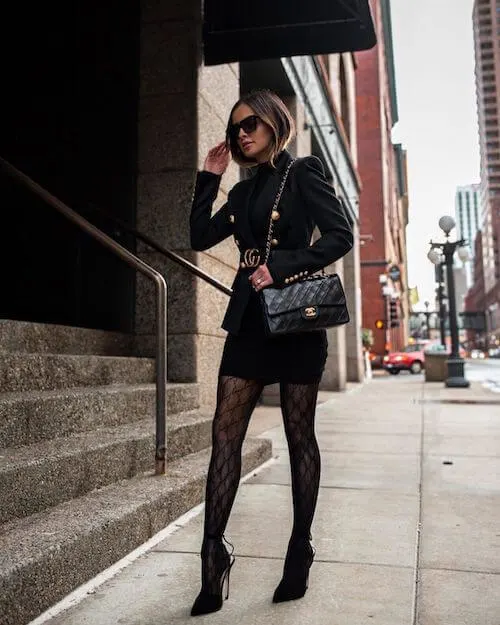 IG@miamiamine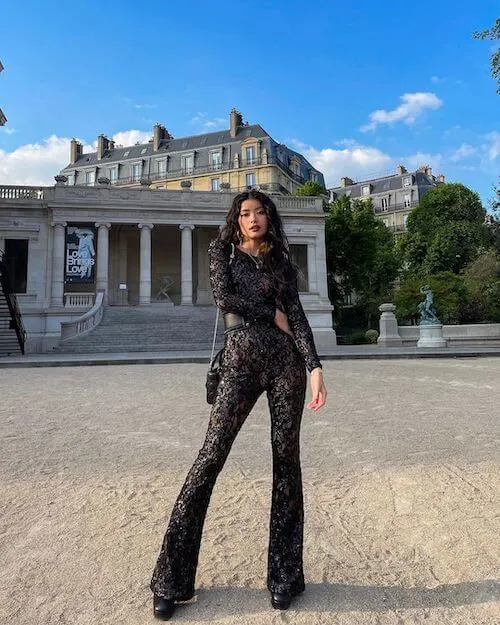 IG@caroline_hu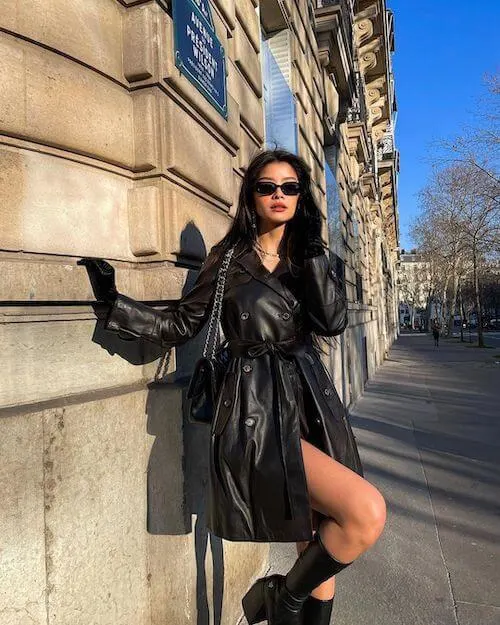 IG@caroline_hu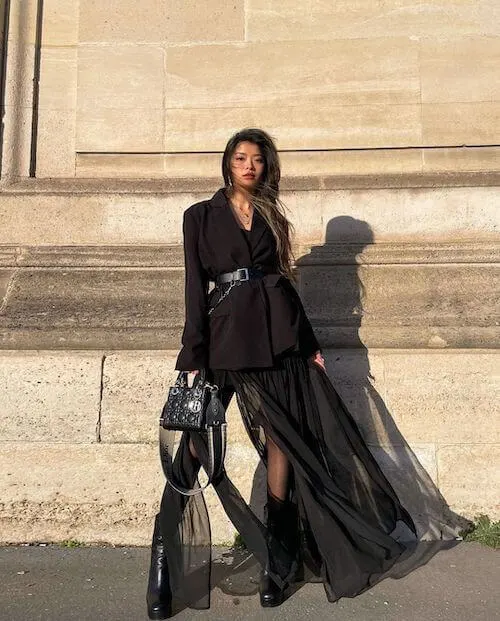 IG@caroline_hu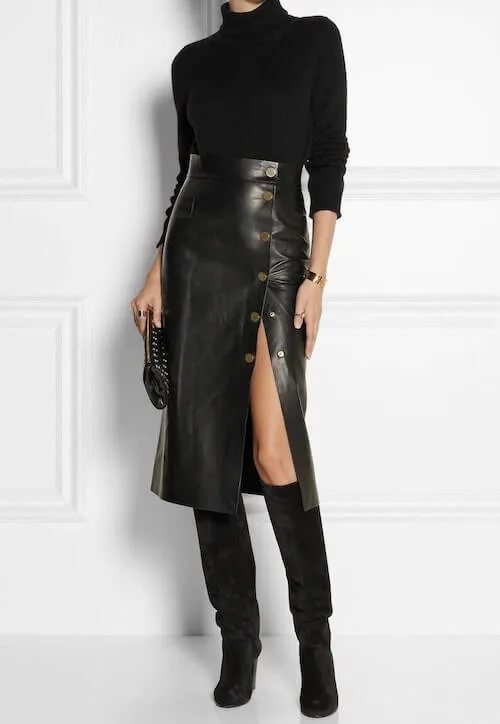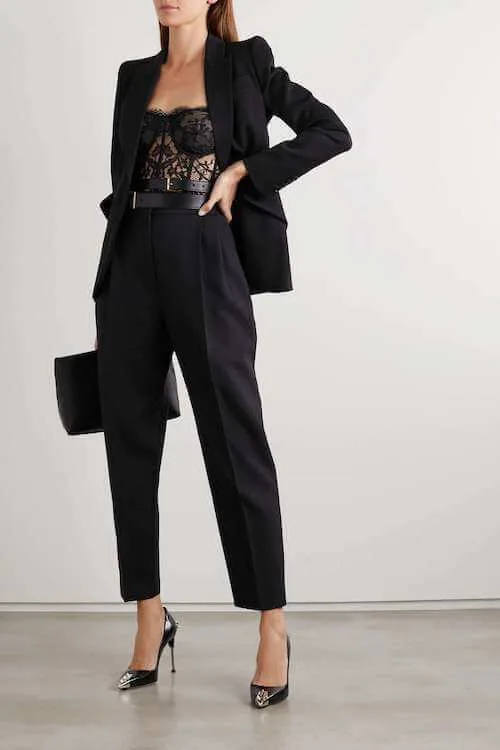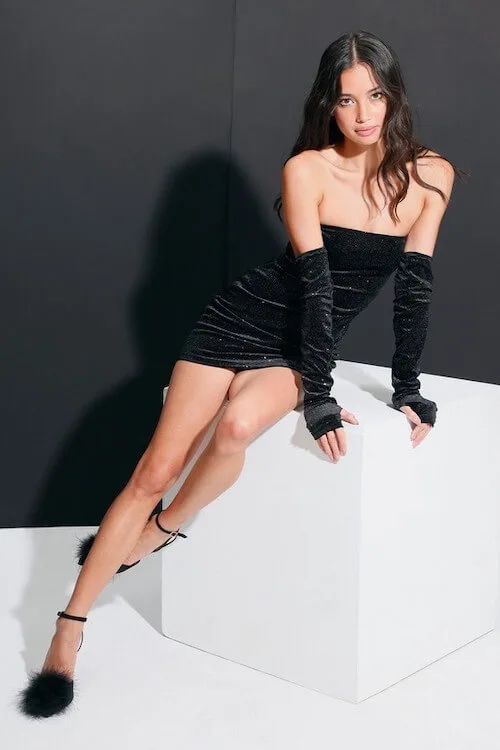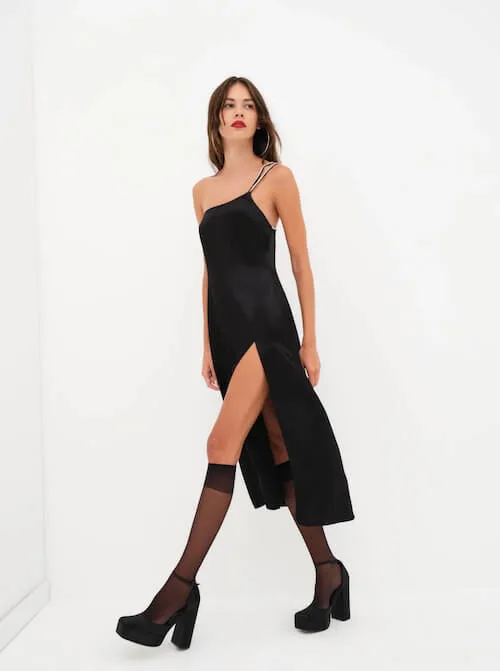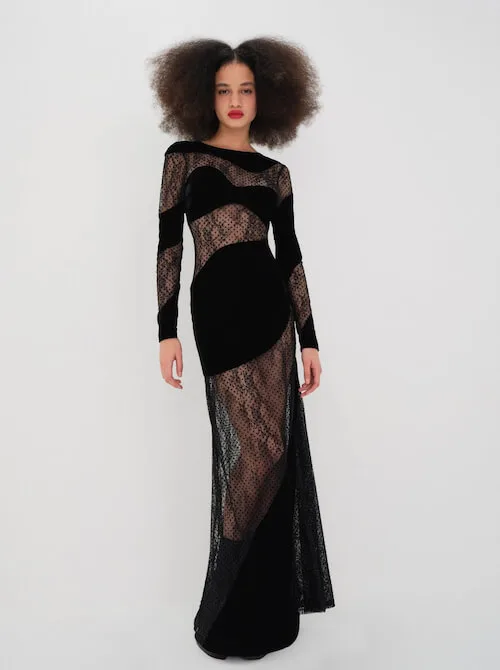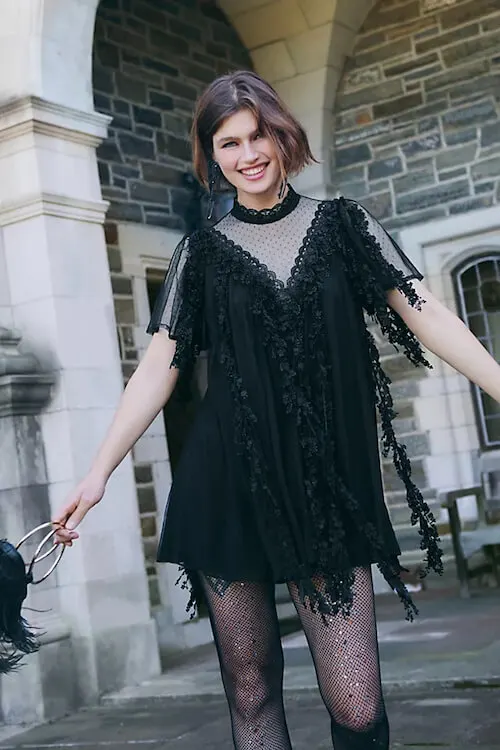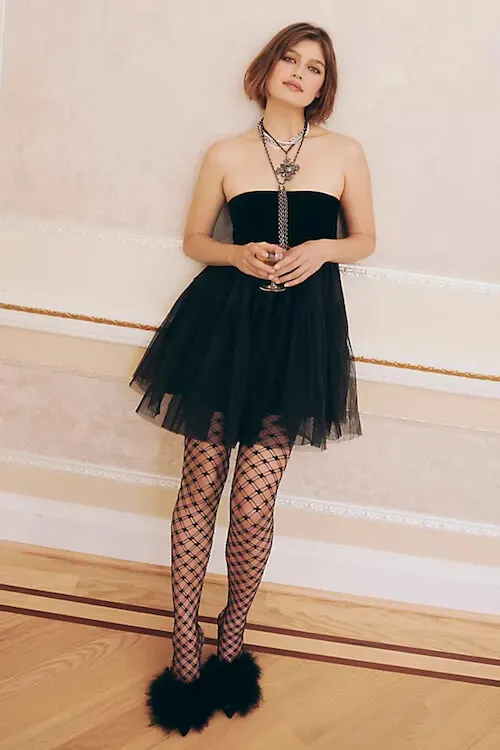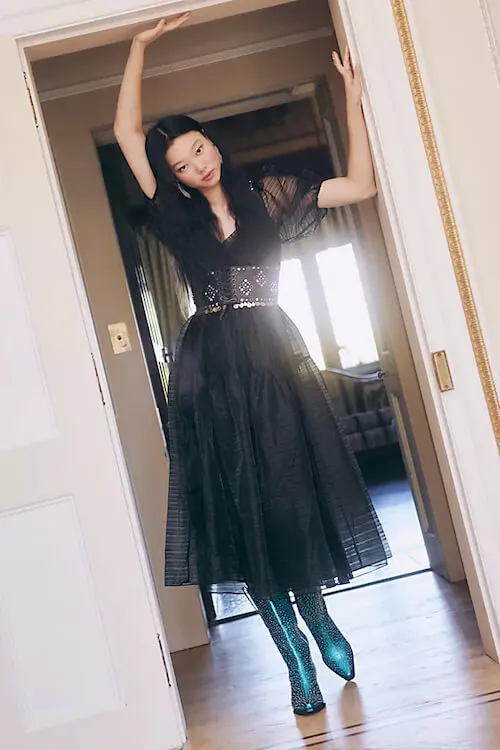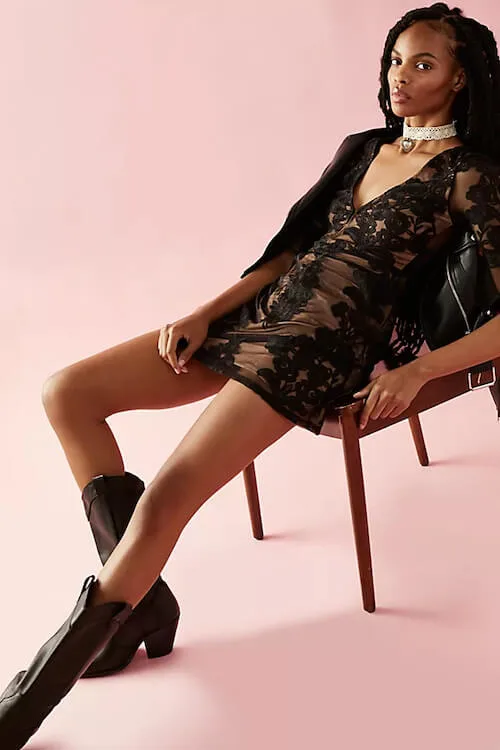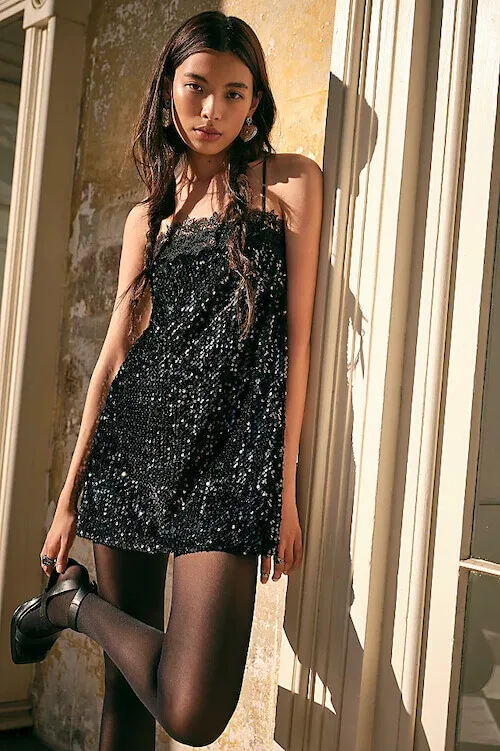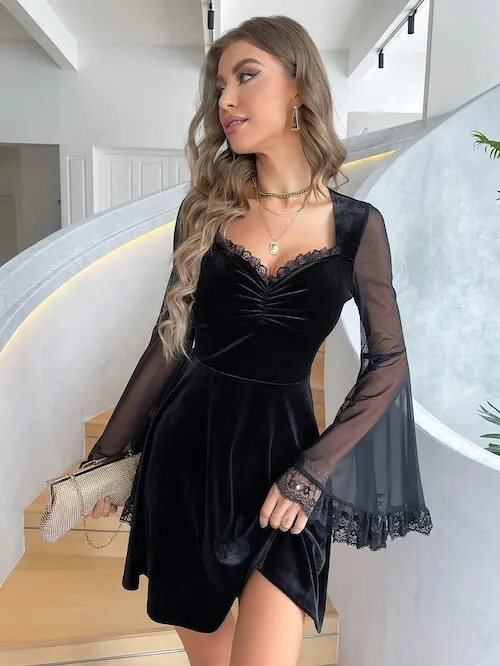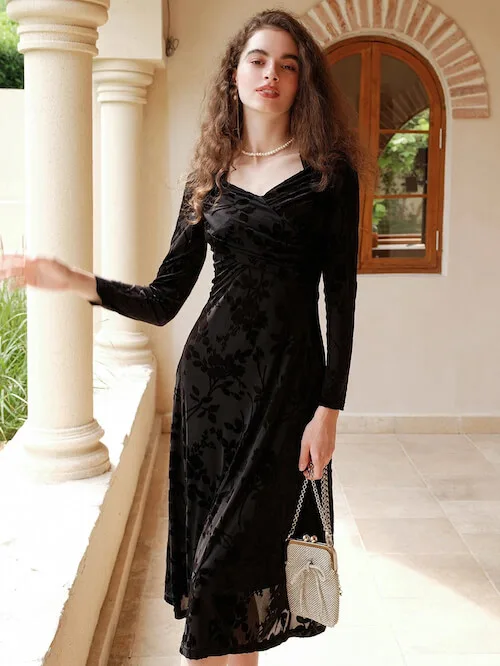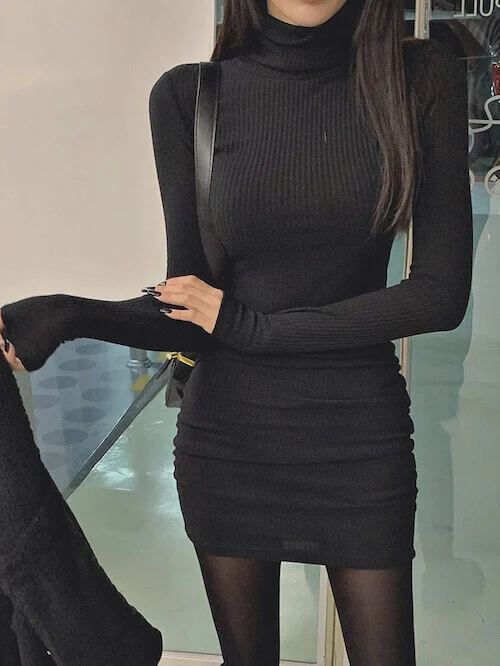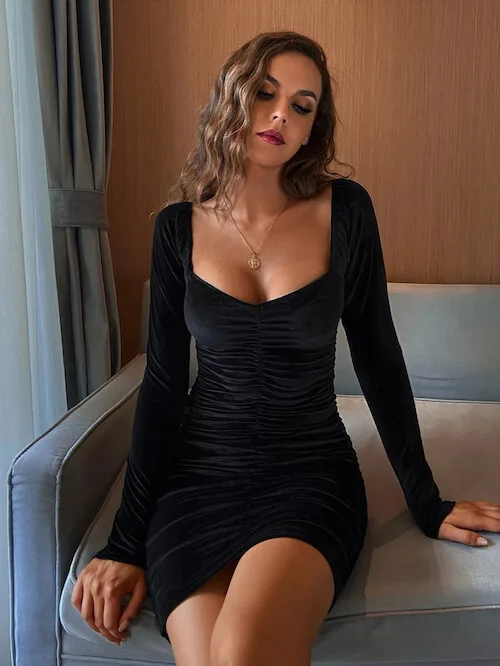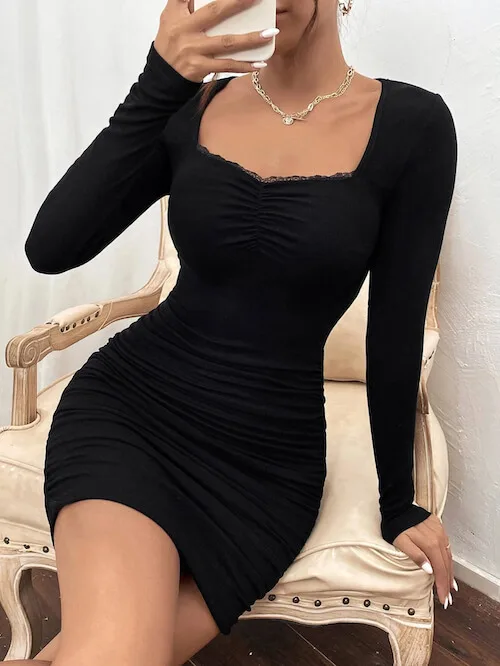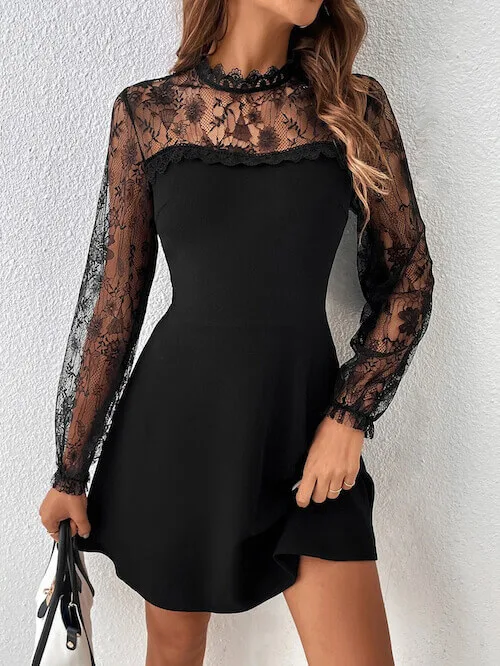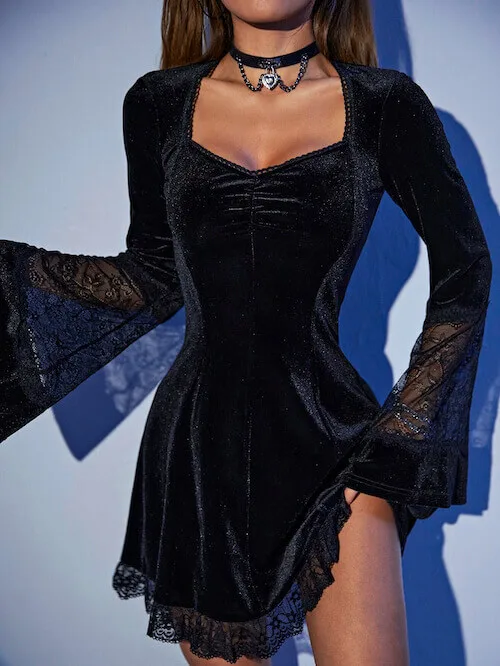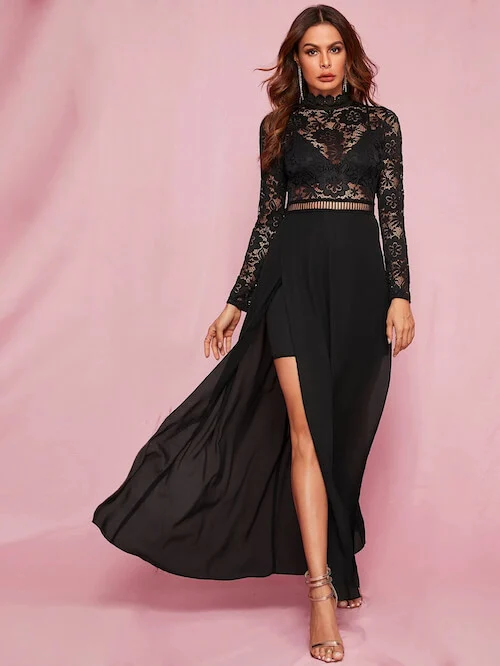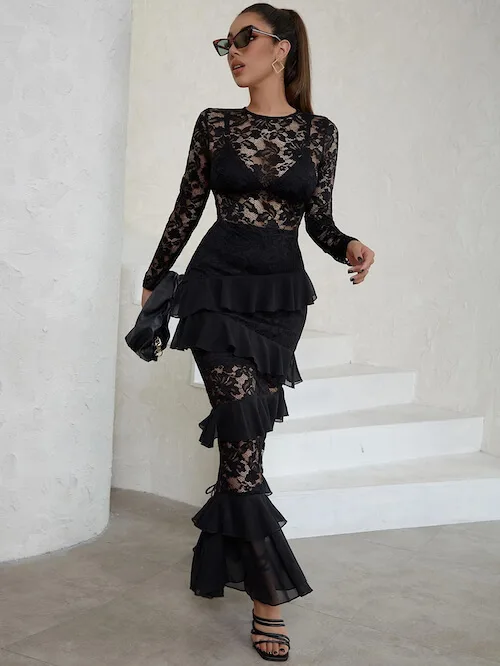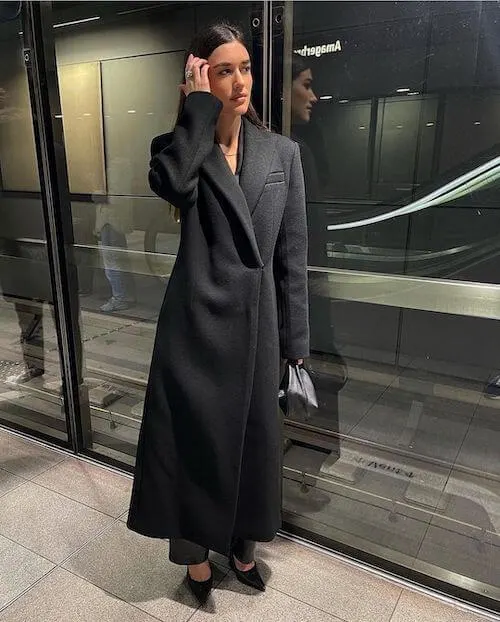 IG@iliridakrasniqi
Morticia Addams Inspired Outfit
Morticia Addams is an icon in the fashion world, and her style continues to inspire many people today.
Her signature look includes long black dresses with a tight-fitting bodice, often paired with a floor-length cape or wrap.
She favors dark colors and lace trim, giving her outfits a gothic feel.
Morticia often adds accessories like chokers, headpieces, and long gloves to complete her look.
Her hair is usually jet black and done up in an elaborate updo.
With Morticia's outfit, you can channel your inner vamp and be the star of any party!
Wednesday Adams Inspired Outfit Ideas
Wednesday Adams inspired outfit ideas are perfect for those who want to achieve a unique and whimsical look.
The classic preppy style of the character is perfect for creating an unmistakable vintage vibe.
Start with a classic plaid skirt, white button-down shirt, and of course her signature pigtails.
Add some black Mary Jane shoes and a pair of thick-rimmed glasses to complete the look.
To add an extra layer of Wednesday-esque charm, try topping off your outfit with a colorful cardigan or a dark blazer.
Finish your outfit with some fun accessories like fishnet tights, quirky jewelry pieces, or a beret.
Classy Goth Hairstyles: How do goths wear their hair in a classy way?
Goth fashion is often associated with heavy makeup, dark clothing, and bold hairstyles.
However, just because a goth chooses to embrace the darker side of fashion doesn't mean that they have to forgo classiness.
It's possible for goths to incorporate their signature style into their hair in a way that is both on-trend and appropriate for more formal occasions.
Perhaps the most classic way to style your hair in a gothic manner is with a sleek bun or chignon.
This can be achieved by using hairspray to secure strands while styling them back into an updo.
You can even add accessories like black velvet ribbon or skeleton clips if you're feeling daring!
For those who prefer wearing their hair down, consider sporting an asymmetrical bob or curls with bangs – this look will leave you looking both mysterious and fashionable without going overboard.
What do you wear to a goth wedding?
A goth wedding is a unique and exciting way to celebrate your special day.
If you're looking for some inspiration on what to wear, read on for tips on how to dress for a traditional goth wedding.
For ladies, it is important to keep things dark and mysterious – think Gothic lace dresses with Victorian detailing or long black velvet gowns with lots of ruffles and corsets.
Be sure to accessorize your look with statement jewelry such as chunky necklaces and earrings in silver or gold tones.
As for footwear, opt for boots or shoes with buckles, studs and other dramatic details that tie into the overall look.
What do men wear to a goth wedding?
Goth weddings are all the rage in recent years as couples look to create a unique, memorable ceremony that reflects their personal style and taste. But what do men wear to a goth wedding?
It's important to strike the right balance between fitting in with the dark aesthetic while also maintaining a degree of formality and respect for the occasion.
Firstly, when attending a goth wedding you should opt for darker colors such as black, royal blue or burgundy rather than brighter tones.
Take care to ensure you avoid any patterns or prints, instead opting for solid colors that will fit in with the overall theme.
Choose tailored trousers paired with either an oxford shirt or polo neck jumper and leather shoes to complete the look.
For outdoor ceremonies, add on an elegant blazer or coat which can be removed if necessary once indoors.
This post was all about classy goth outfits.
About The Author
Tracy is an experienced personal stylist, shopping expert, and fashion & lifestyle blogger. She has been featured on Time Magazine, Bustle, Best Life, Glam, The Zoe Report, Mic, and GOBankingRates, for her insights on fashion, beauty, home decor, and lifestyle. Read More
Related Posts: