Want to know what casual spring outfits can copy immediately? Check this post for 31 amazing spring outfits for inspiration to level up your look!
Photos above: @sweetinstabella, @rubilove, @lifeoflava
Featured photo of this post: @sweetinstabella
This post may contain affiliate links, which means I'll receive a commission if you purchase through my link, at no extra cost to you. Please read the full disclosure here.
This post is all about casual spring outfits.
CUTE CASUAL SPRING OUTFITS
Finally, it is spring!
Whether you are going to work, going to class, or participating in leisure activities, a simple sweater with jeans is one of the most fashionable spring outfits.
This year's fashionable jeans should be a little looser, even flared pants, or pants with ankles exposed, so that they are more casual.
In the spring, you can also boldly wear statement tops, such as off-shoulder tops, or tops with a large neckline, which can make your outfits full of spring's lively, and romantic vibe.
The combination of a knitted vest and shirt is also very popular in spring.
Short vests and tighter shirts can easily match a chic but casual style.
A long loose knit vest with a long loose white shirt is a very casual but sexy style.
The large white shirt can also be worn in a coat. In early spring this outfit is very practical and looks lighter, and more fashionable than the ordinary insides.
If you like skinny beauty and has a good figure and want to create a street style, you can wear a slim knit sweater and match it directly with straight wide leg jeans. This kind of wear shows the waistline and can make the legs look very long.
How can you not wear all kinds of cute short knitted cardigans in spring? Use beautiful colors boldly.
Loose wide leg pants are very popular this year. Let's take a look at the cute outfits of this type of pants.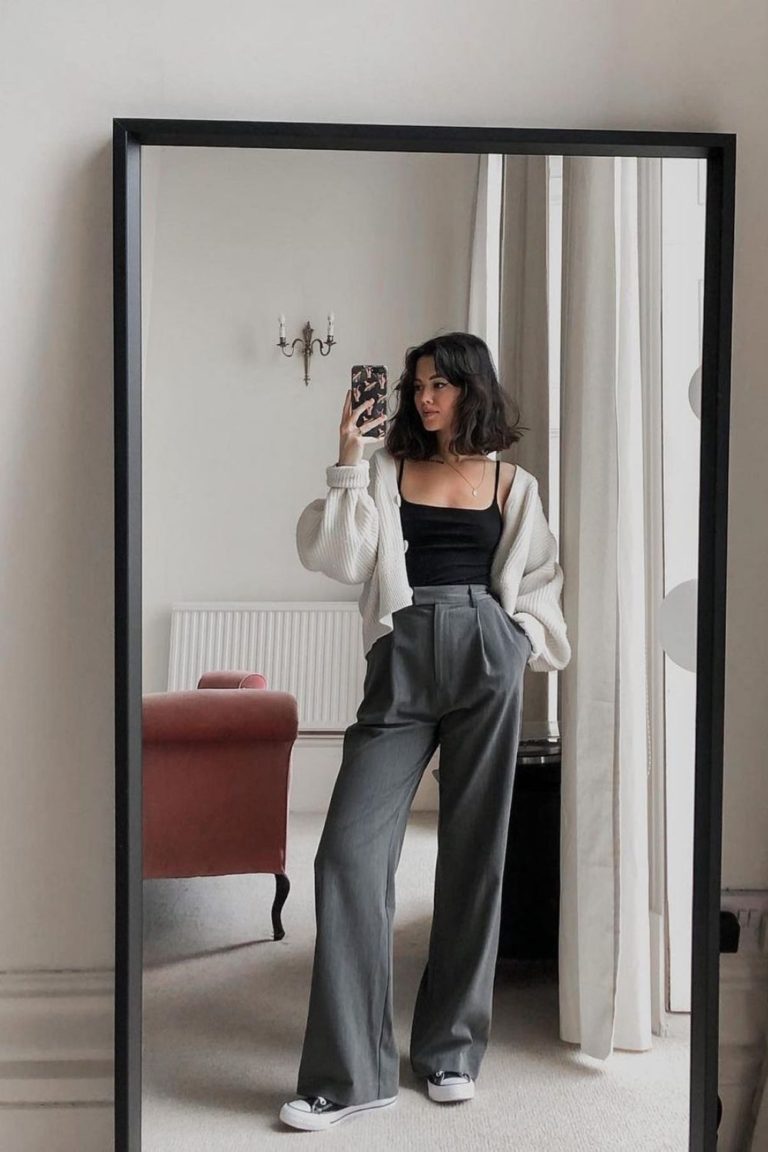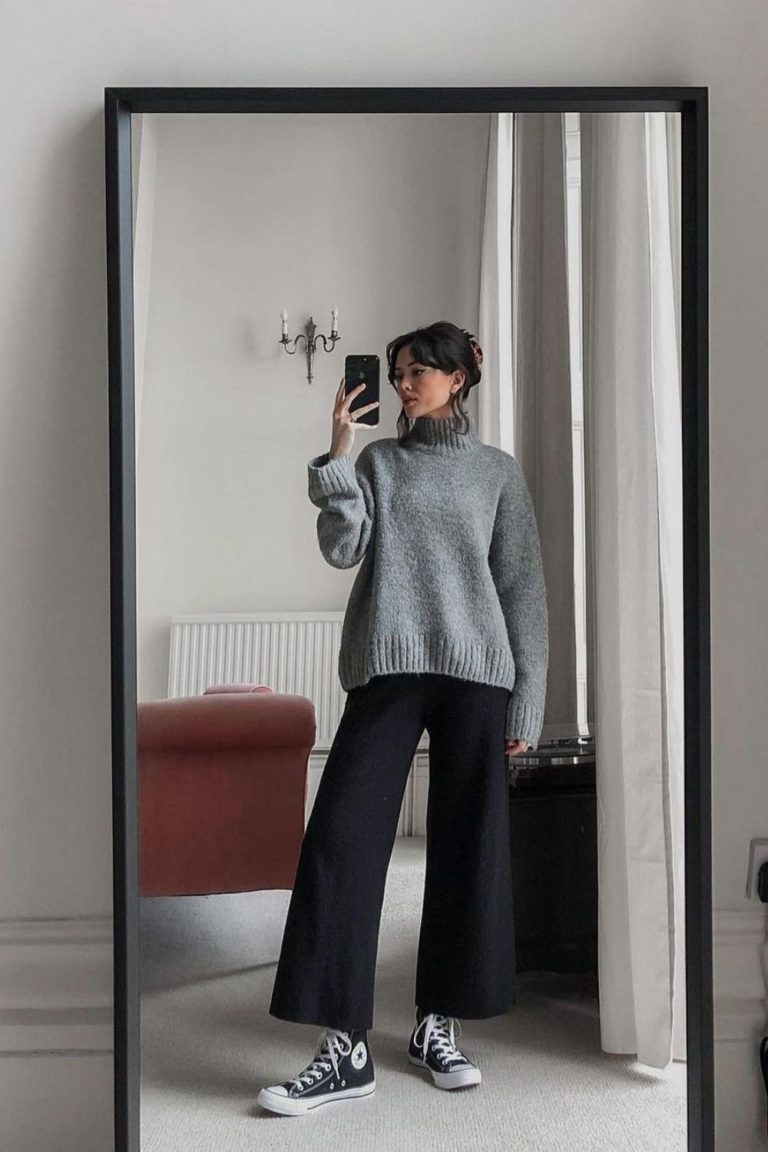 If you like casual and sporty styles, don't forget to wear sweatpants in the spring!
It can be matched with various styles of tops. Whether it's class, shopping, or even a more casual date, these outfits will make you stand out!
Put on different shoes, bags, jewelry, you can cope with many occasions.
Cropped Tank Tops and sports bras are also very popular this spring.
With different jackets and cardigans, you can create a fashionable street style.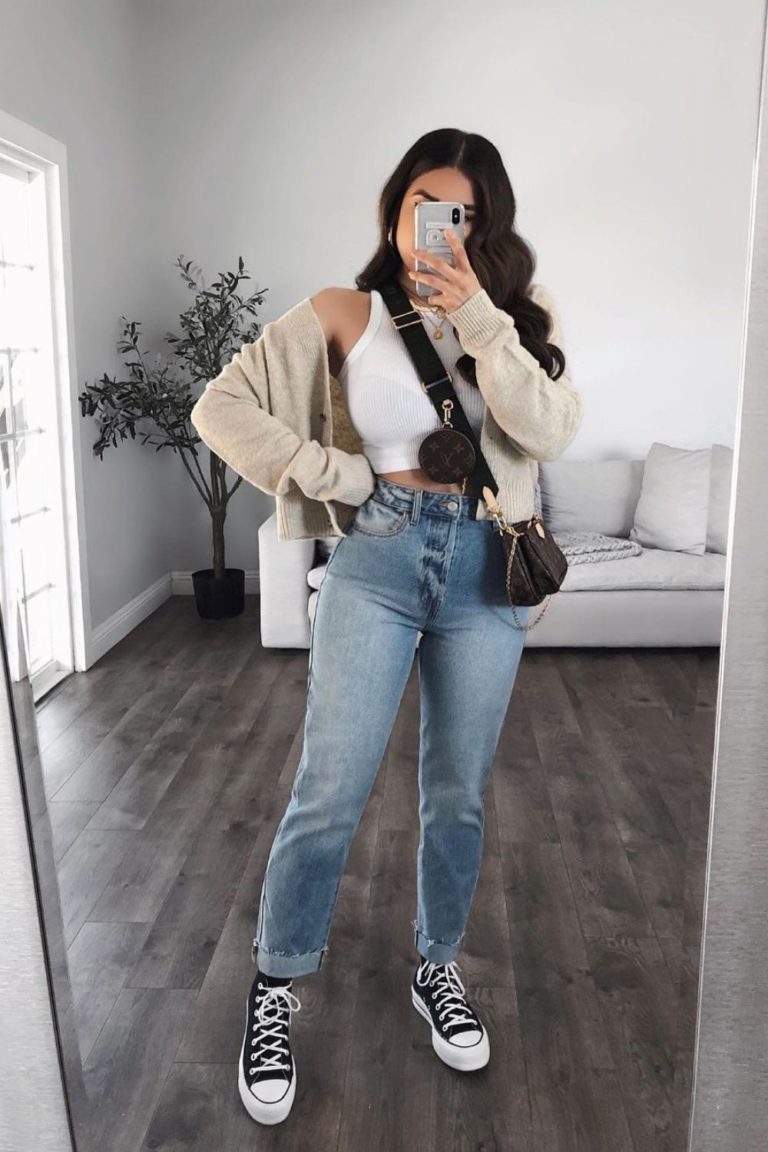 Slim tank tops are also a good partner for pencil skirts!
This look is really suitable for spring dates. Elegant and casual.
Like French style? Put on the classic French-style striped top.
Paired with a pretty beret, the proper French resort-style comes out.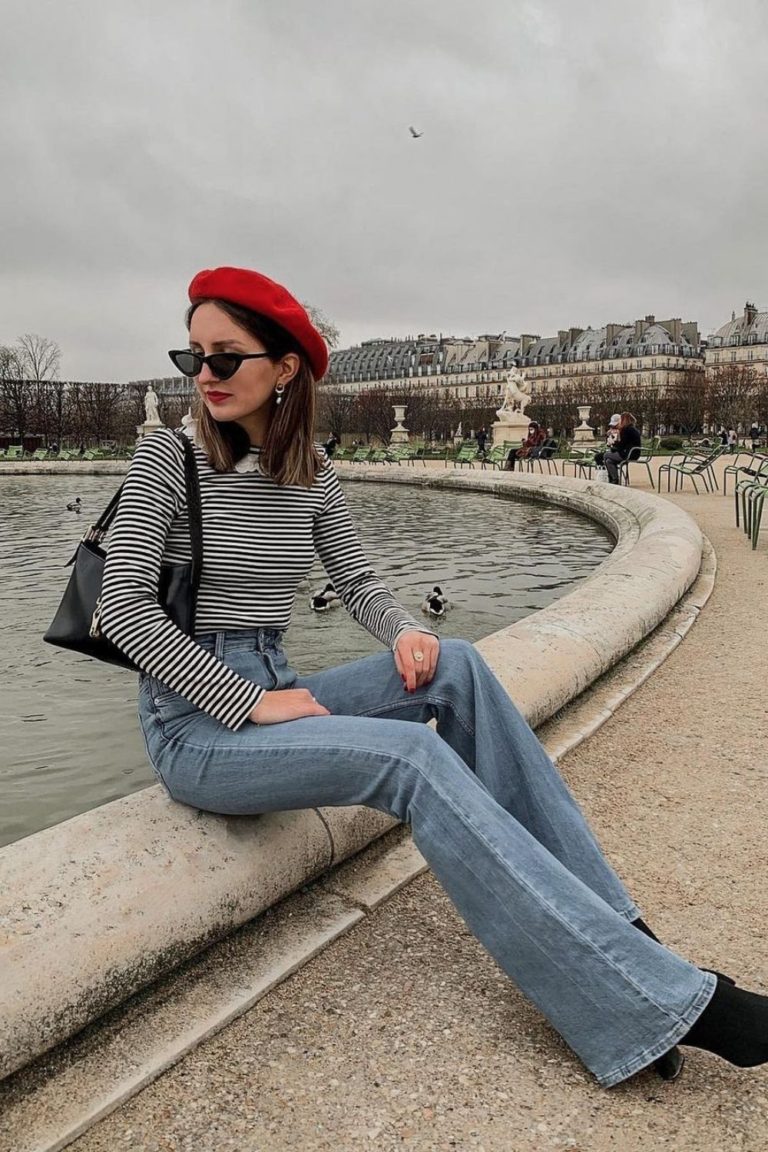 Perhaps for many girls, the most practical top in spring also includes a variety of cute sweatshirts and hoodies.
You can wear a cropped sweatshirt to show a good figure with the waistline exposed.
In addition, in spring, don't forget the beautiful light blue or white sweatshirts. Compared to the gray and black sweatshirts worn in winter, light blue and white are more suitable for spring.
Liked this post on casual spring outfits? We'd love it if you shared this post on Pinterest!
Related Posts: