Looking for the trendiest black blazer outfit ideas? Check this post for the 80+ best ideas we can't wait to copy this year!
Influenced by fashion bloggers such as Julie Pelipas, Leonie Hanne, etc., now I obsess with black blazers. When I checked their fall and winter outfits, I found they love wearing a black blazer, and this staple is so attractive and versatile to create stunning looks.
Do you want to give your wardrobe a neutral, minimalist, and stylish color to match your dresses, shorts, skirts, pants, and jeans? Do you want to add a balance to your exaggerated items to show your personality as well as your good fashion taste?
Wear a black blazer!
So in this post, we will share which black blazer style is the trendiest right now and the 50+ best black blazer outfits to copy this year.
Scroll down to check the ideas, and don't hesitate to pin the images you like!
This post may contain affiliate links, which means I'll receive a commission if you purchase through my link, at no extra cost to you. Please read the full disclosure here.
This post is all about black blazer outfit ideas.
Which Black Blazer Is In Style This Year
The black blazer is so trending now and when you browse the black blazer outfits, have you found out the black blazer trend?
While the unisex style is almost everywhere, the oversized black blazer is the best choice this year.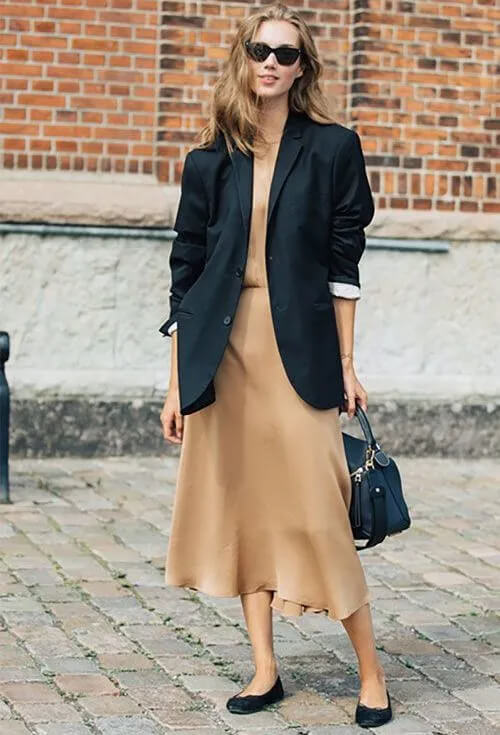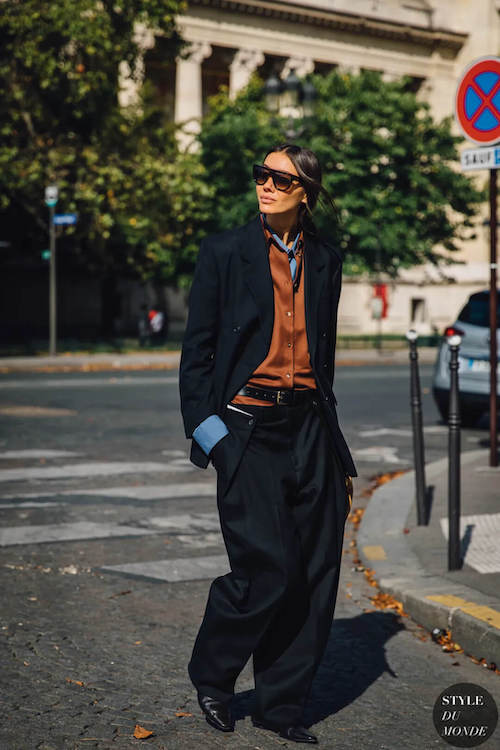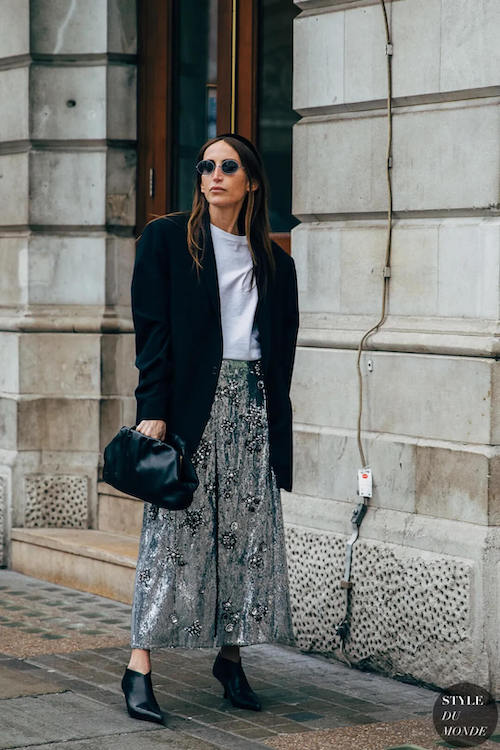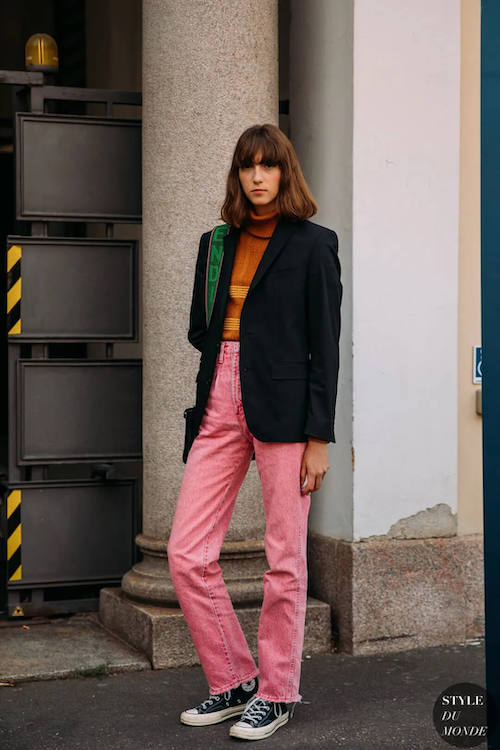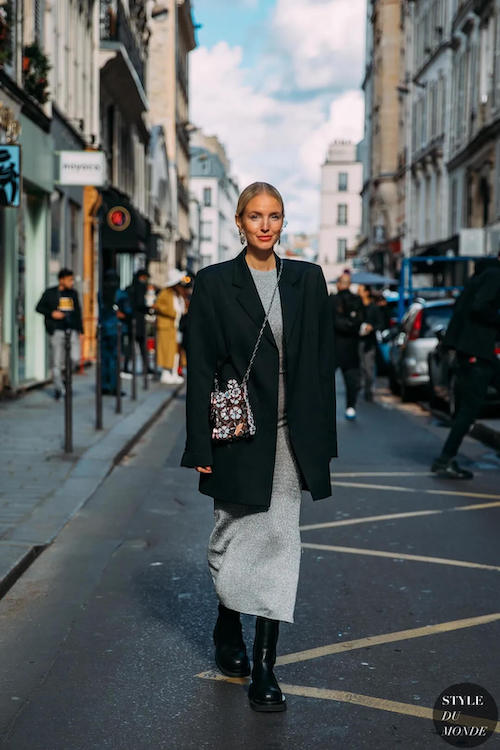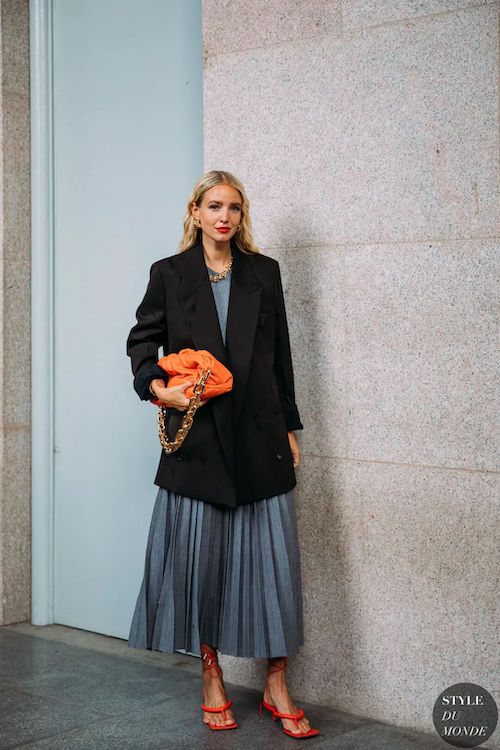 There are several requirements for a black blazer that is eligible to be selected as a capsule wardrobe:
The fabric should be good, not thick or thin.
Not too long and not too short.
Not too loose. Otherwise, it is not so suitable for many occasions.
The best choice is a wool fabric black blazer with the right looseness and thin shoulder pads in the cool weather.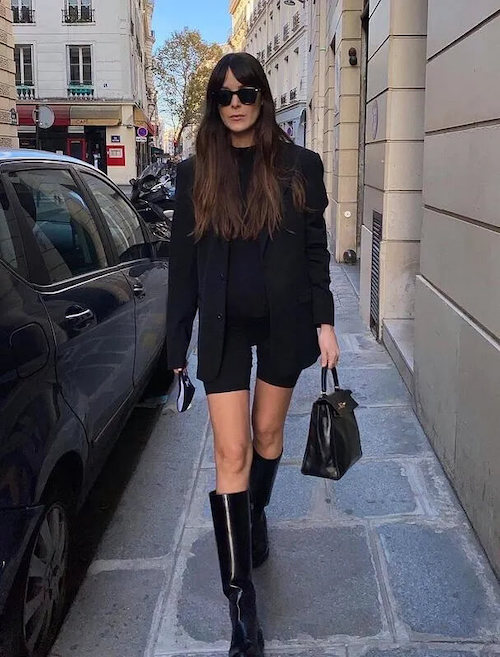 In addition to wool material, you can also try leather.
The black leather blazer can be paired with almost all the items in your wardrobe, minimalist, feminine, simple, or unisex. And it can easily rich your outfit ideas.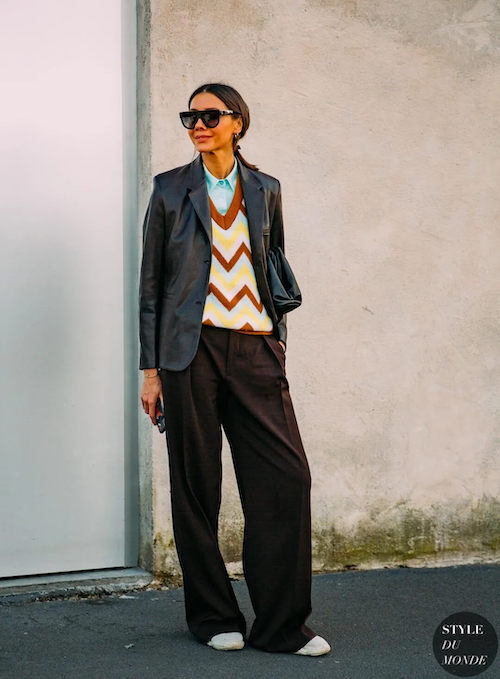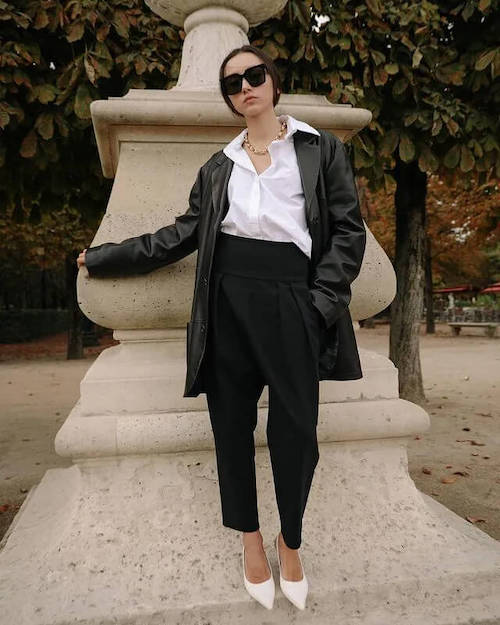 Black Blazer Outfit Ideas: What To Wear With A Black Blazer
Black Blazer + Jeans
This neutral color combination is so classic. The denim neutralized the seriousness of the blazer, and everything was just balanced.
Julie Roberts' outfit in the 90s is still fashionable now, and Alexa Chung recreated this outfit before.
By choosing a black blazer with different details, you can present different styles immediately.
For example, the gold double-breasted black blazer + jeans have a British retro feel. And because the clothes have metallic elements, this outfit still looks excellent without accessories.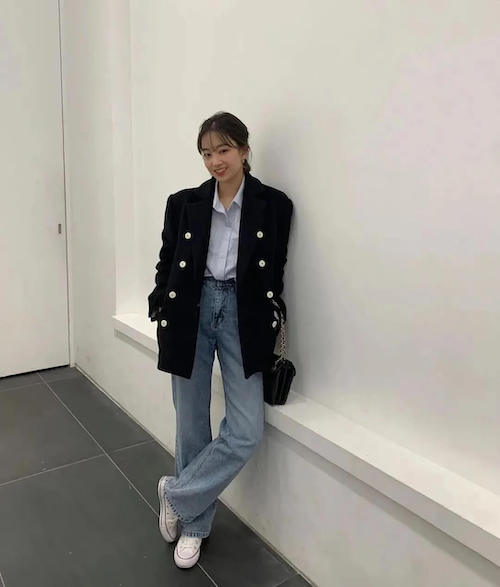 If the dress code is not strict, you can try the leather blazer + jeans for your casual work outfits.
Stylist Alexandra Carl, bloggers Camille Charriere, and many other bloggers are all wearing them. And you can pair them with sneakers or flats. These outfits look casual chic!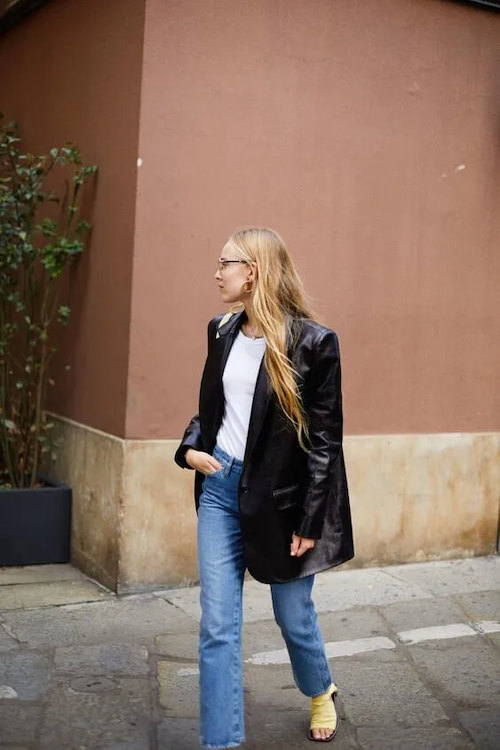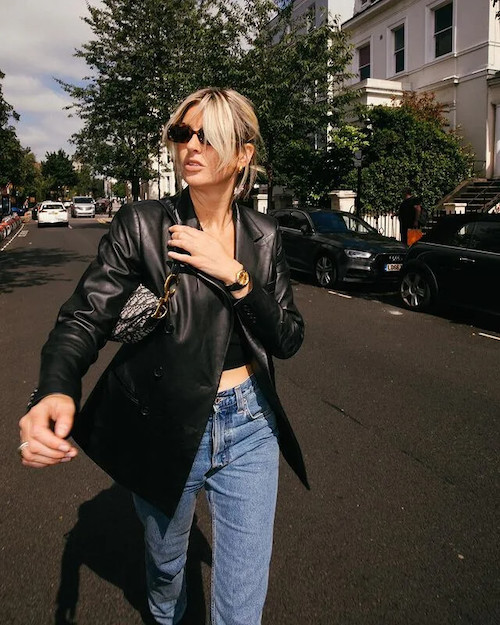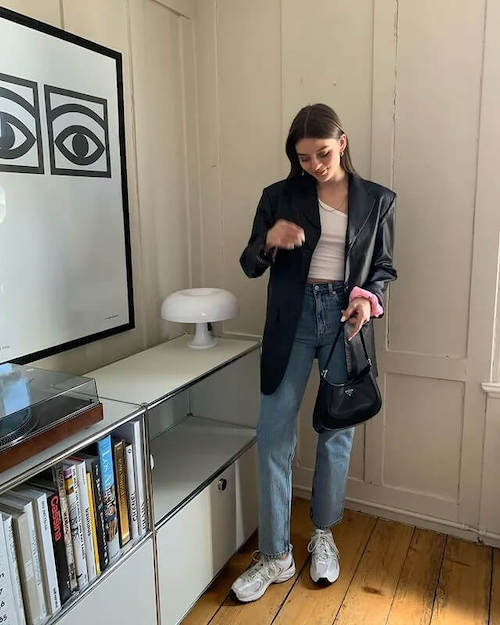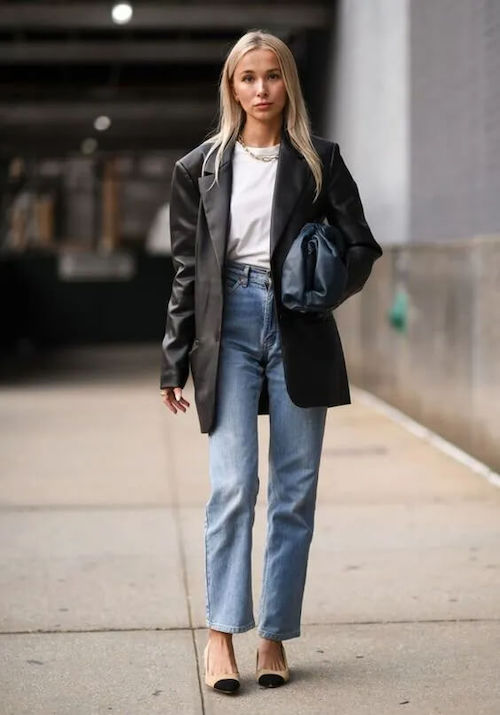 Wear a simple white or black T-shirt inside of your blazer, and this is a fantastic, effortlessly chic look.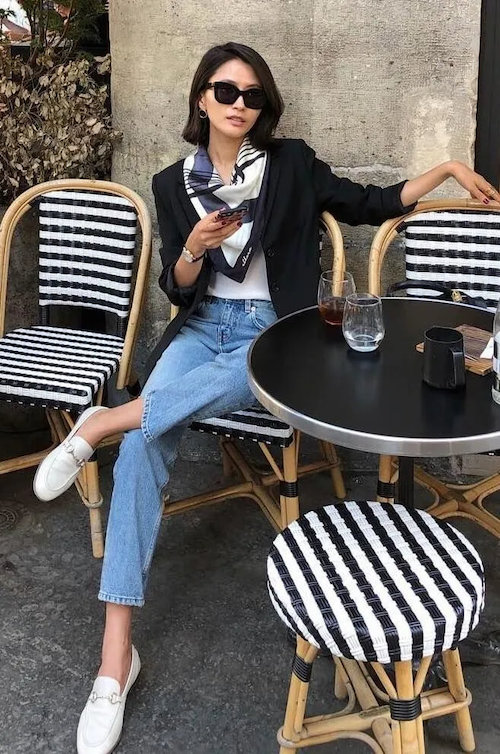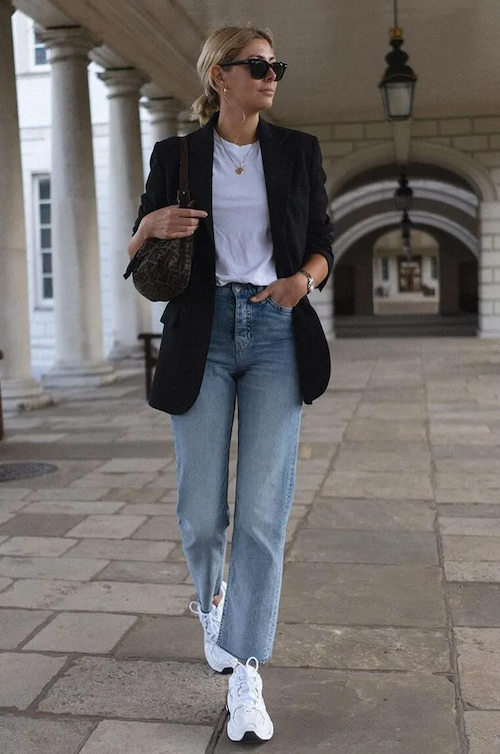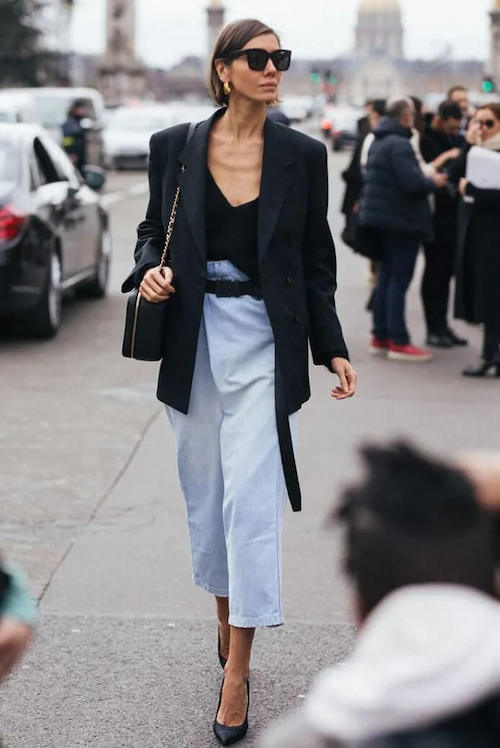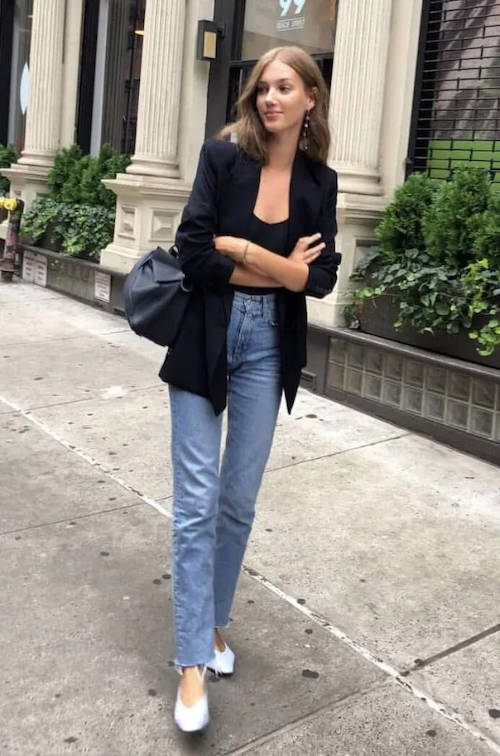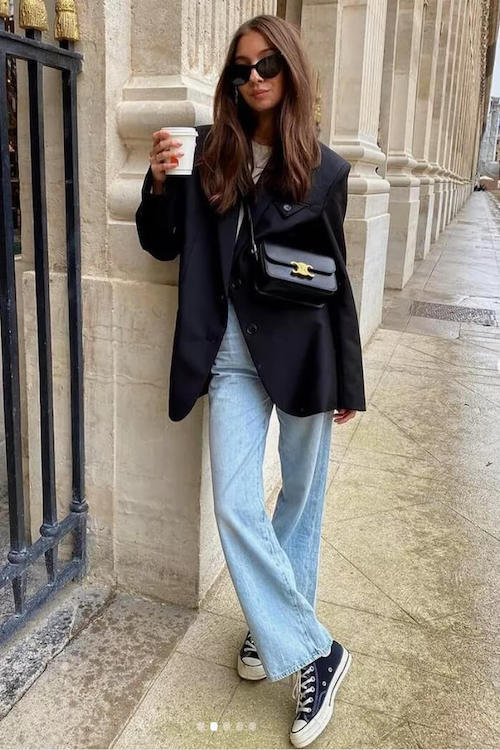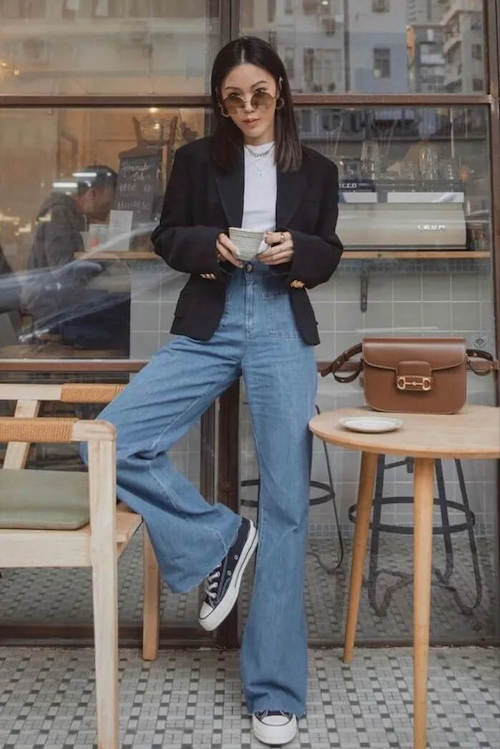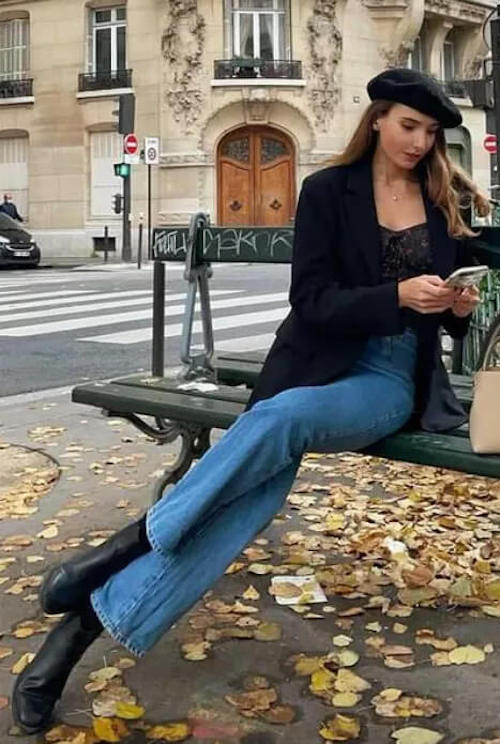 And some bloggers chose to replace the simple Tee with a crop top, which looks casual and sexy, perfect for the transition seasons.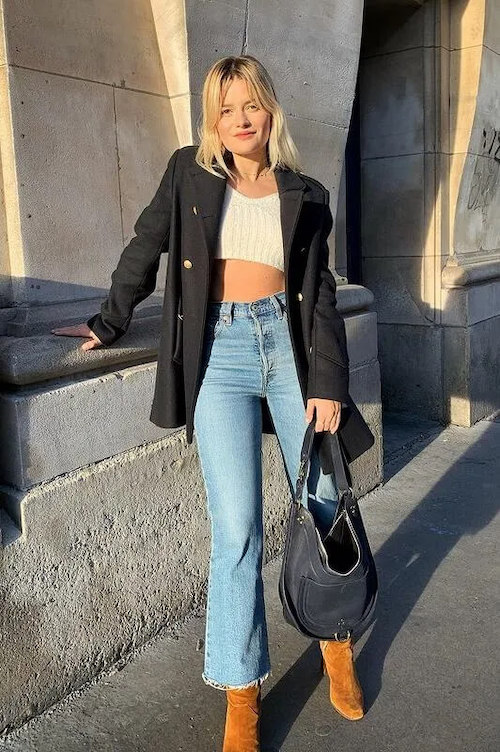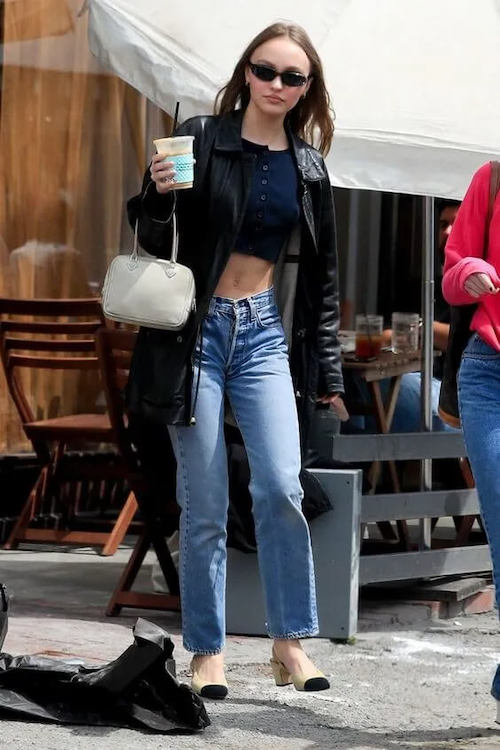 You can also adjust the style by changing the type of jeans.
Jeans + white shoes, crop flared jeans+ ankle boots, wide-leg jeans + pointed high heels… you can try so many combos.
And from casual wear to date night outfits and work outfits, you will find the black blazer so versatile!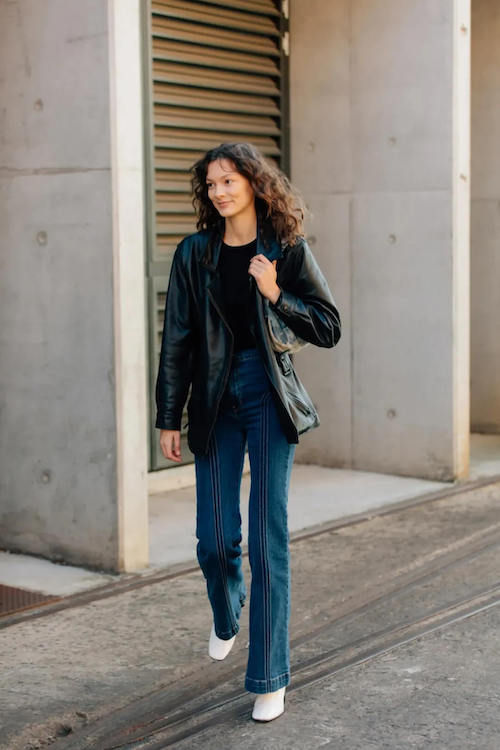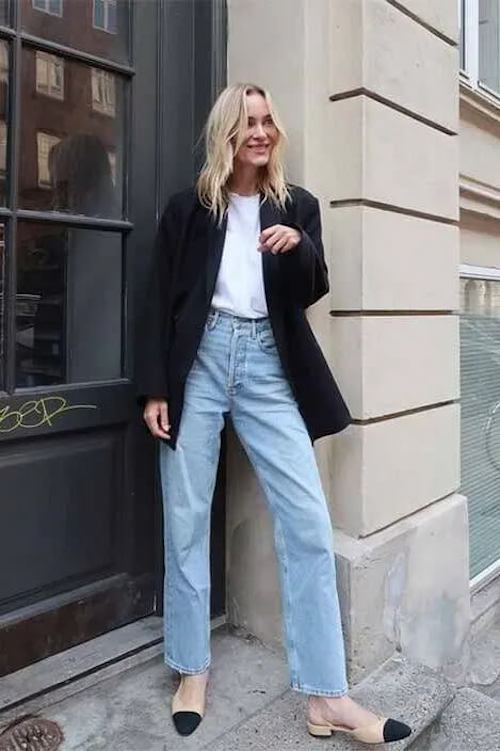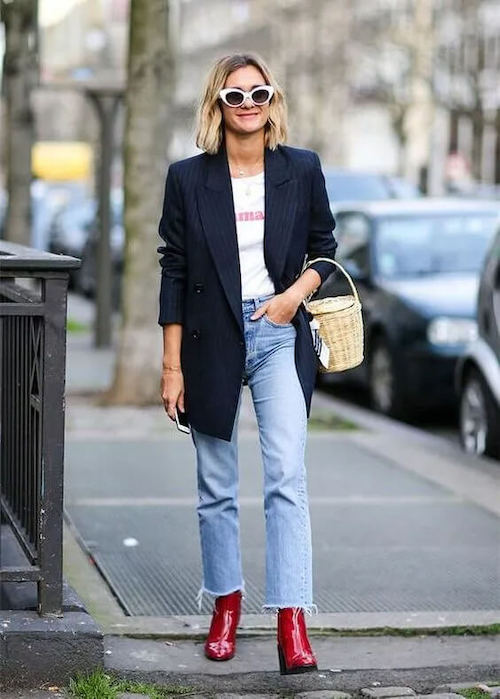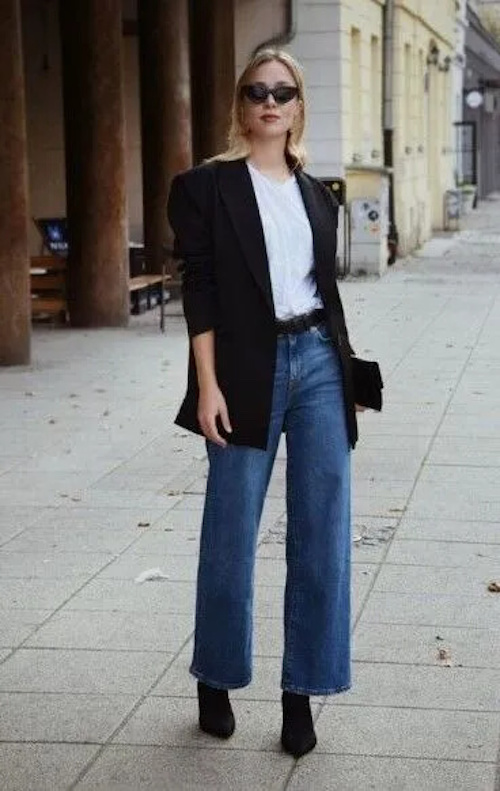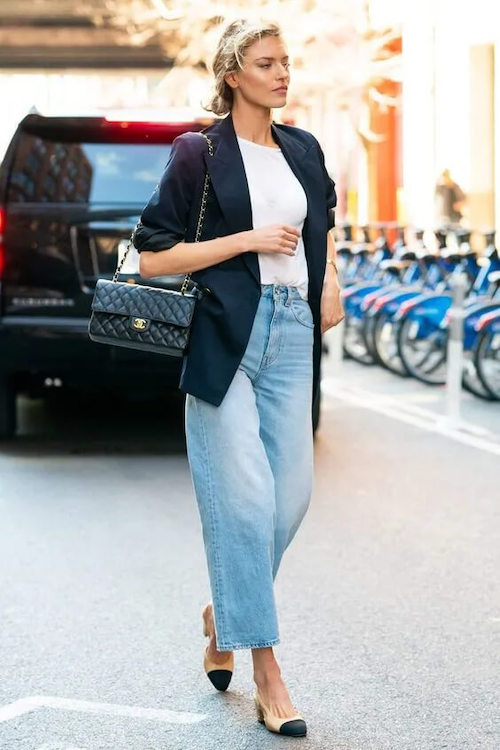 And don't forget to add a trending hat to your looks!
The French beret style is retro, and the baseball cap is the favorite of bloggers this year. It is easy to create a fashionable and comfortable Athflow style with a black blazer.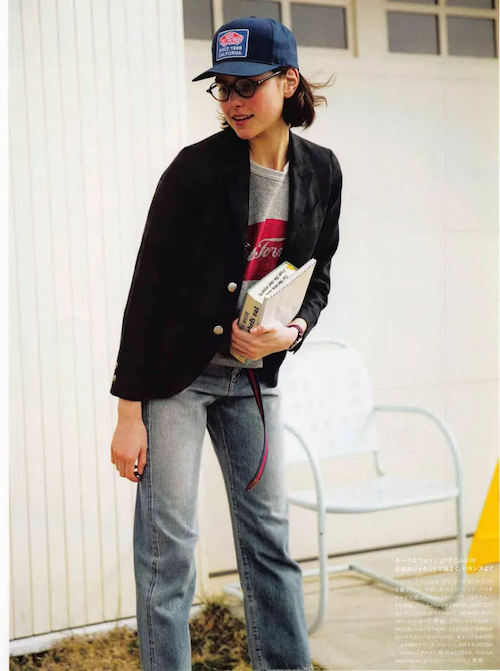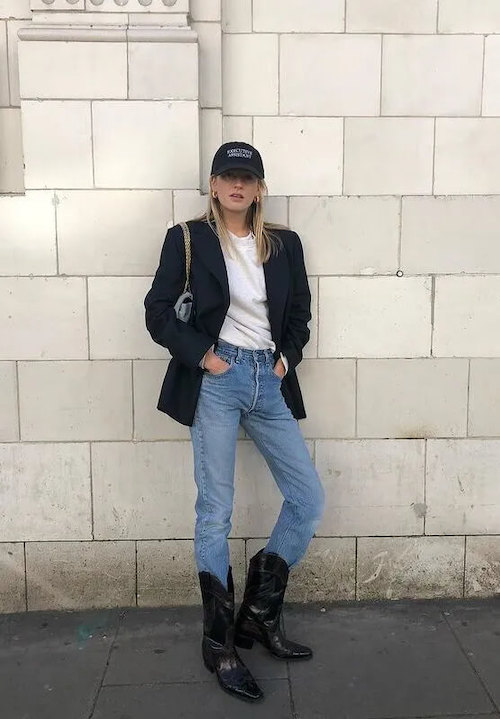 Black Blazer + Striped Shirt + Jeans
Worried that black suit + jeans are slightly monotonous? Want to make the overall elegance effortless? Wear a striped shirt inside of your blazer.
This is also a stylish casual work outfit. It is low-key, not dull, and neat. And it is suitable for any age, and any work positions, from entry-level to female bosses.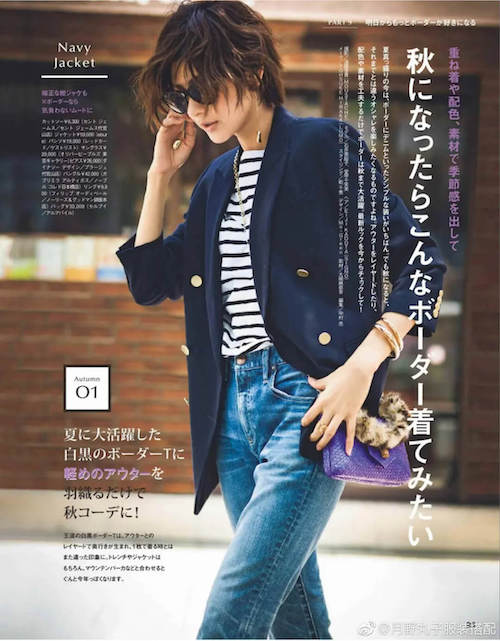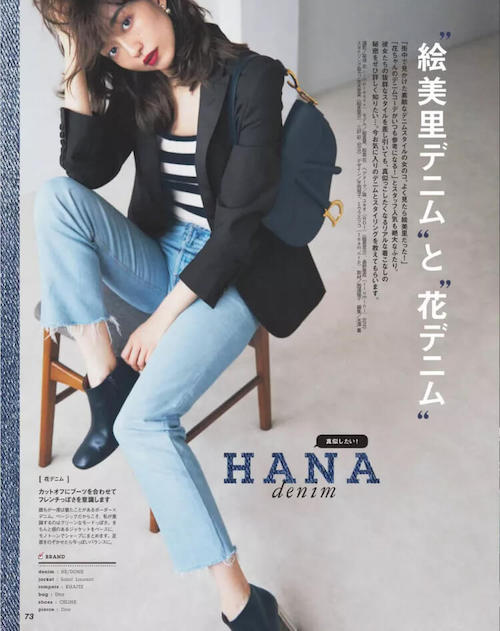 You can also try the below outfit idea on your casual dates, carrying a basket and wearing a beret, so comfortable and cute!
Black Blazer + Mini Skirt
This combo is not too casual, retains femininity, and is comfortable to wear. And it also helps to modify the figure and show your long and visually slimmer legs.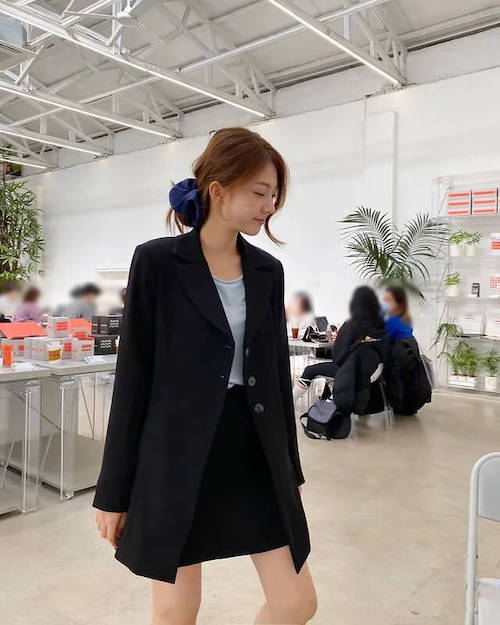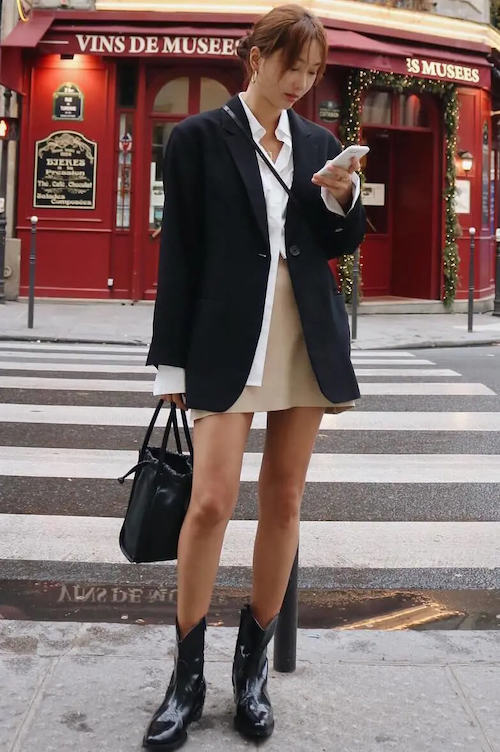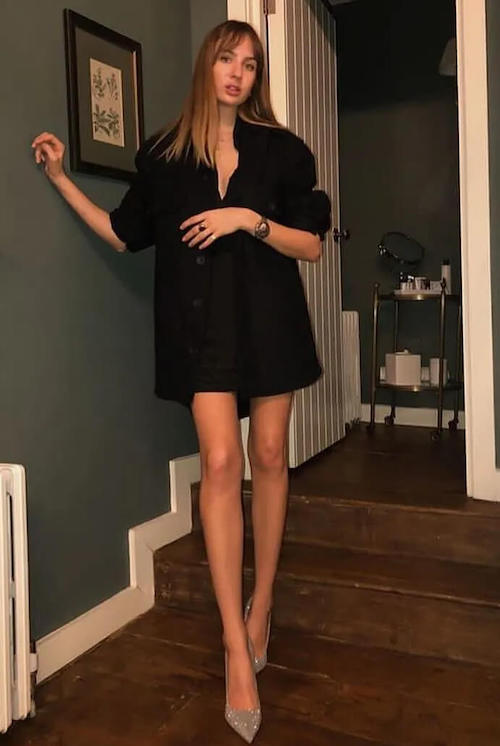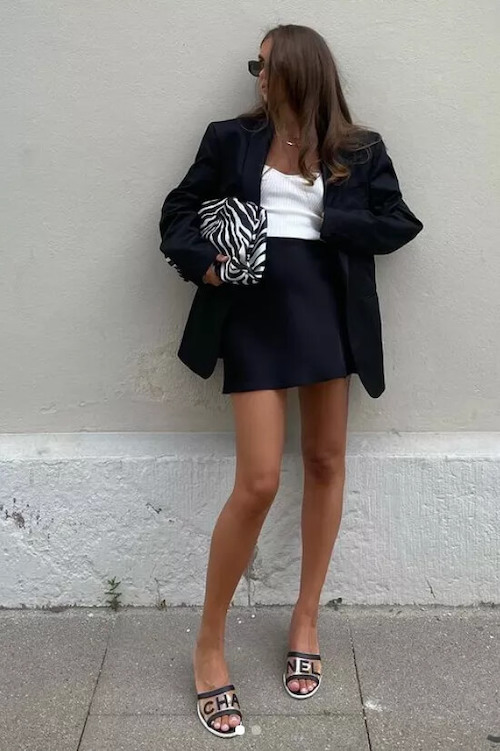 Many bloggers also love to wear a black leather blazer to increase the sense of sharpness.
Did you find it? The combination of wool + leather is easy to wear. These looks are chic and much cozier.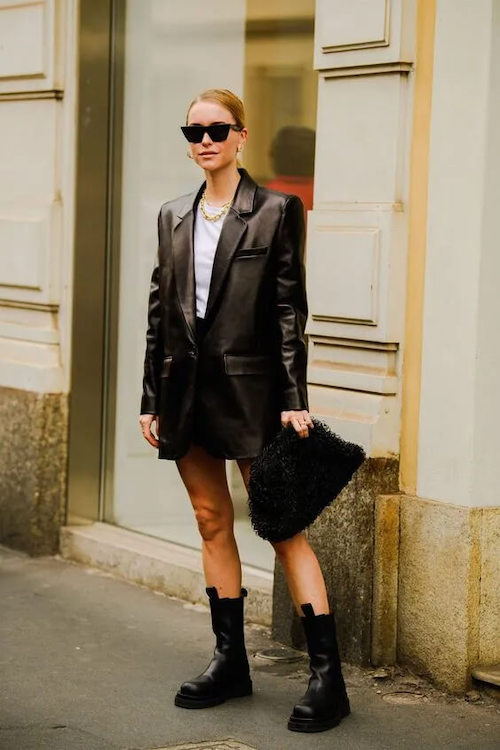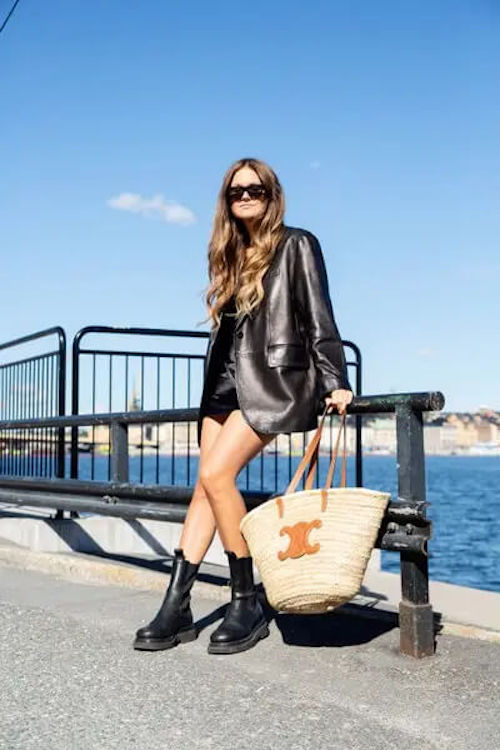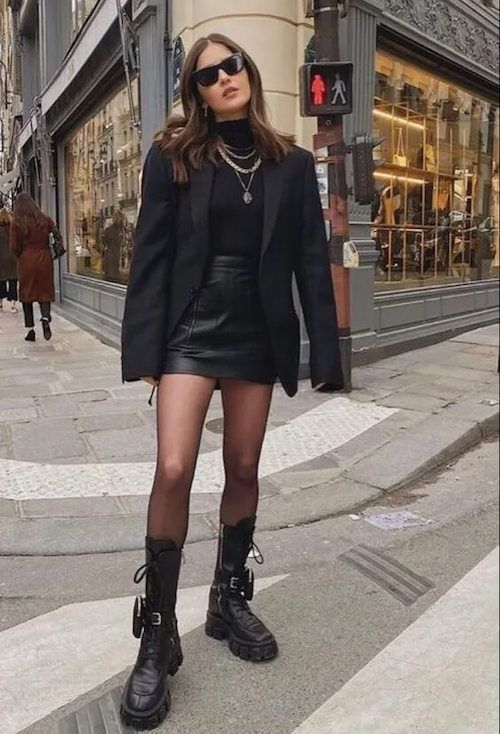 And in general, bloggers love to wear knee-high boots with this combo.
The knee-high boots not only keep warm, optimize the proportions but also further help cover all the big positions you are not so confident with. So they are especially friendly to girls with big calves and big waists.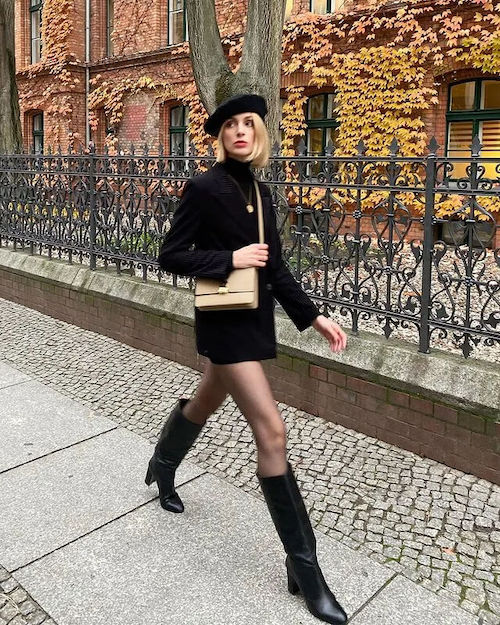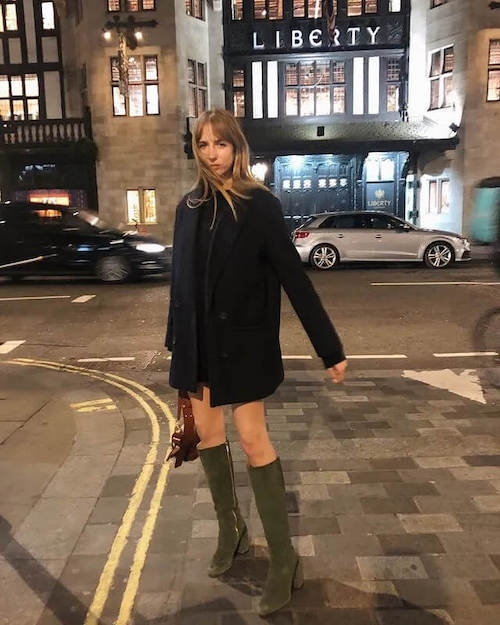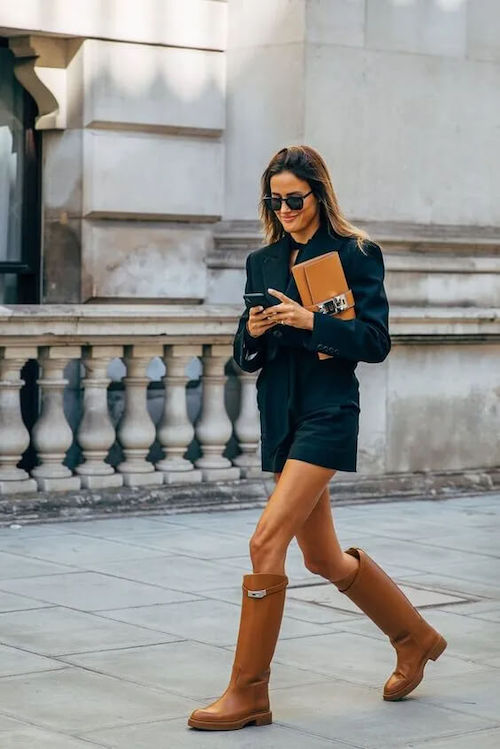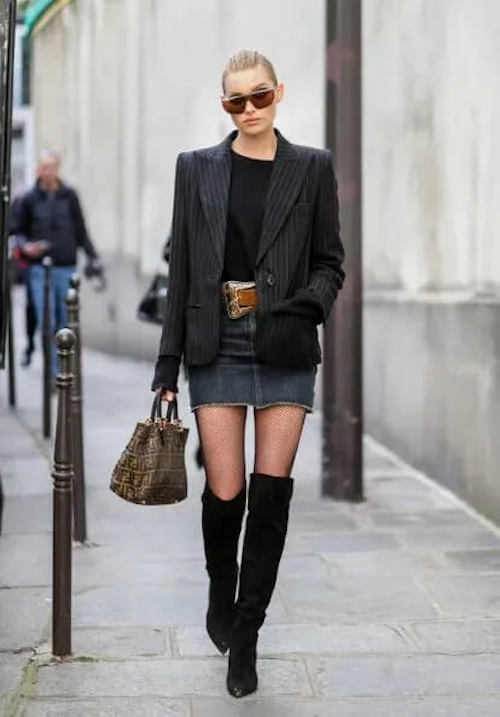 Black Blazer + Midi Skirt
Pair your black blazer with sexy lace skirts, and add a belt to your blazer. These outfits are elegant and look expensive.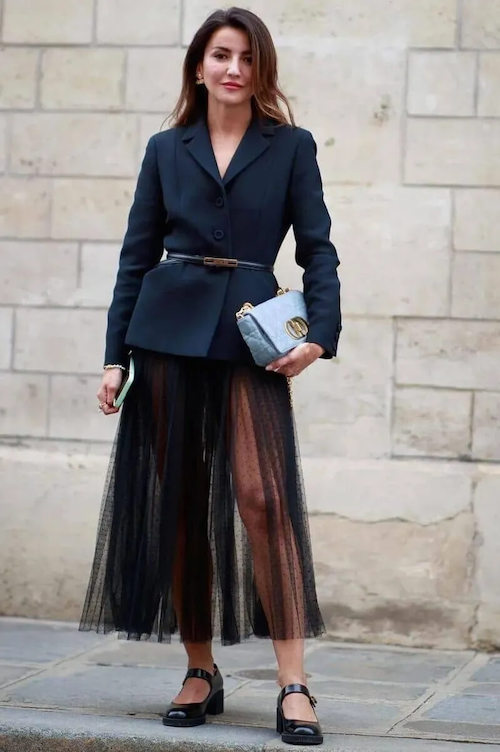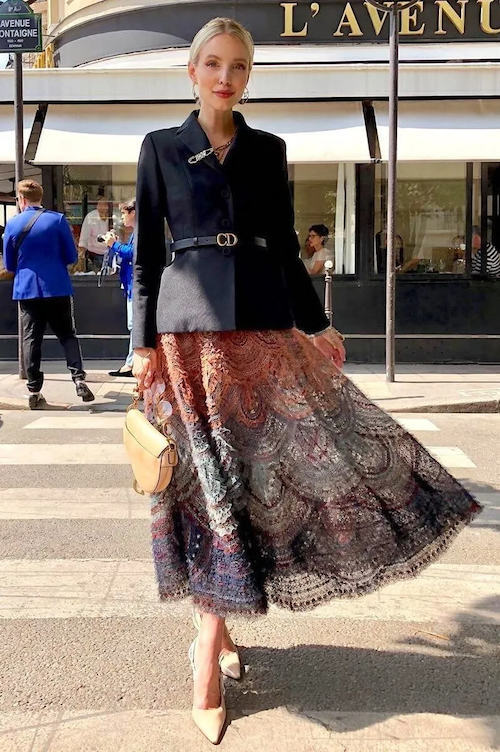 Or you can casually wear a split skirt or pleated skirt to be comfortable and stylish.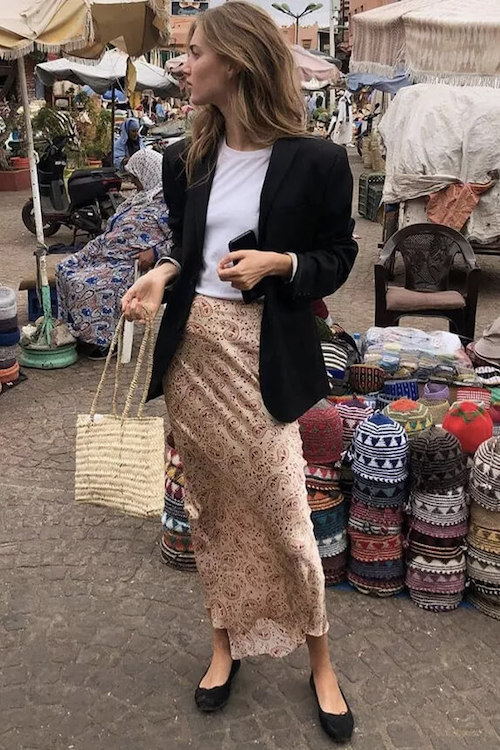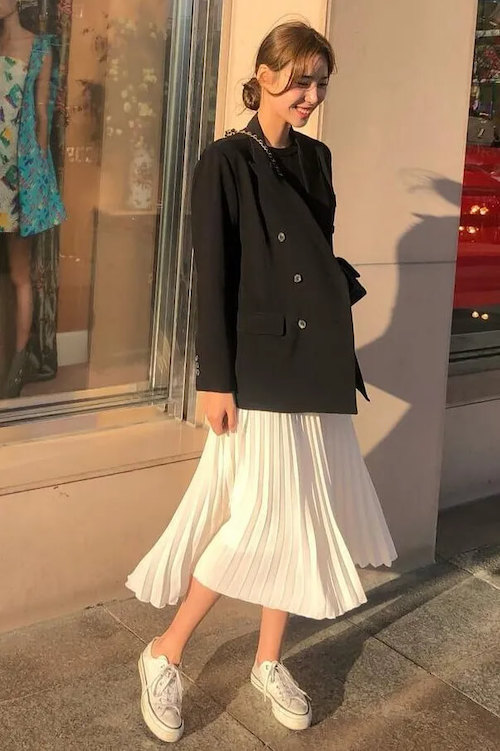 Black Blazer + Dress
Silky slip dresses are trending right now, and this combo of a black blazer and a slip dress shows a perfect elegant 90s style.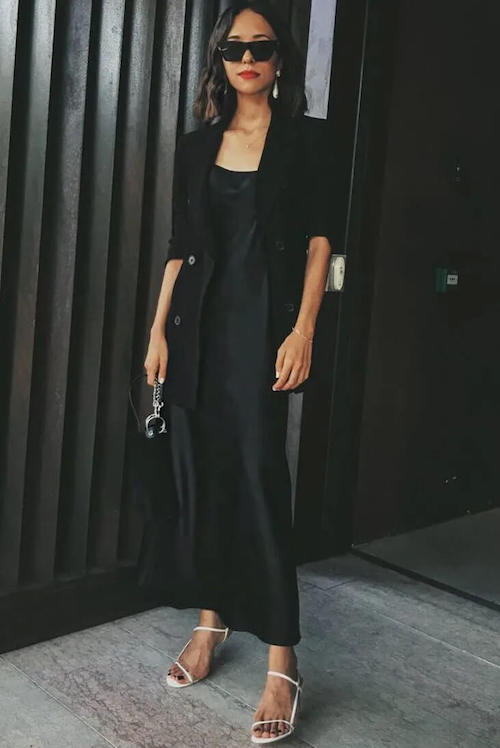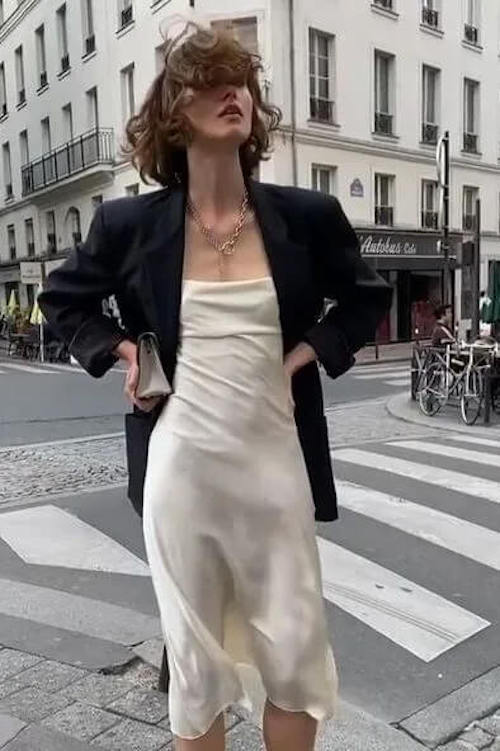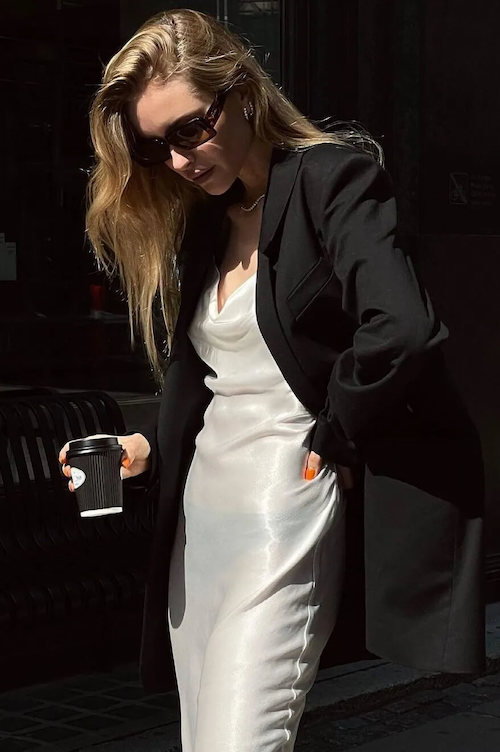 Or wear a sweater dress in the cool weather. The black color can be paired well with any color, and any kind of sweater dress will be elegant and classy and becomes a perfect outfit for a casual date or work.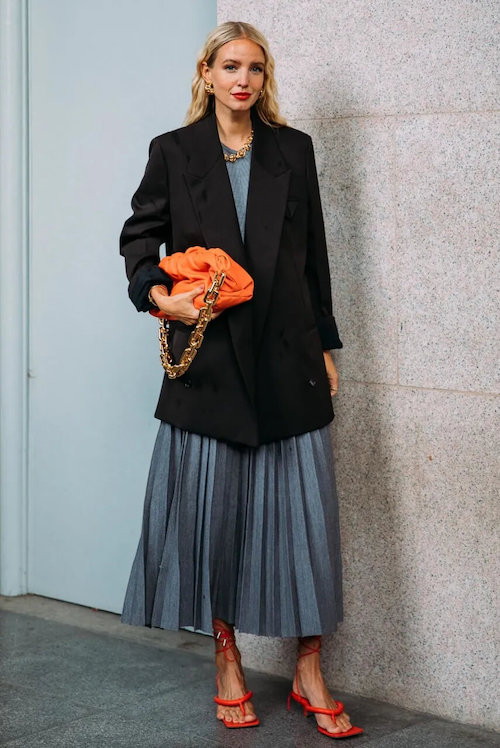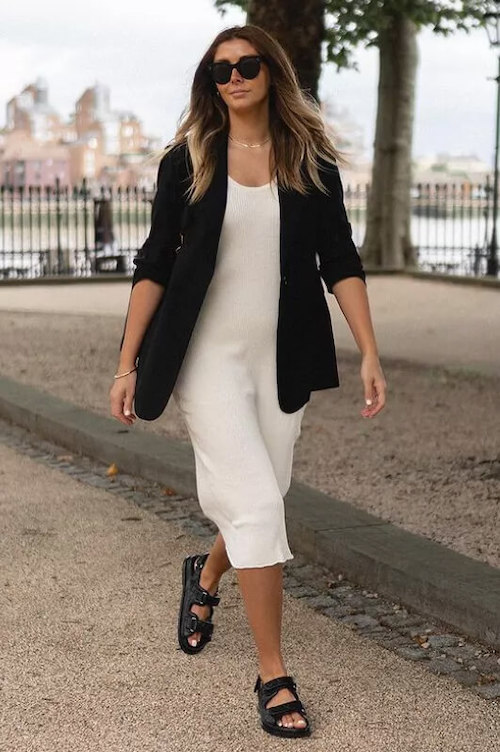 Black Blazer + Wide Leg Pants
Both wide-leg style and the khaki color have been trending recently, so I strongly recommend khaki or beige wide-leg pants. These outfits look refreshed and neat, perfect for casual work outfits.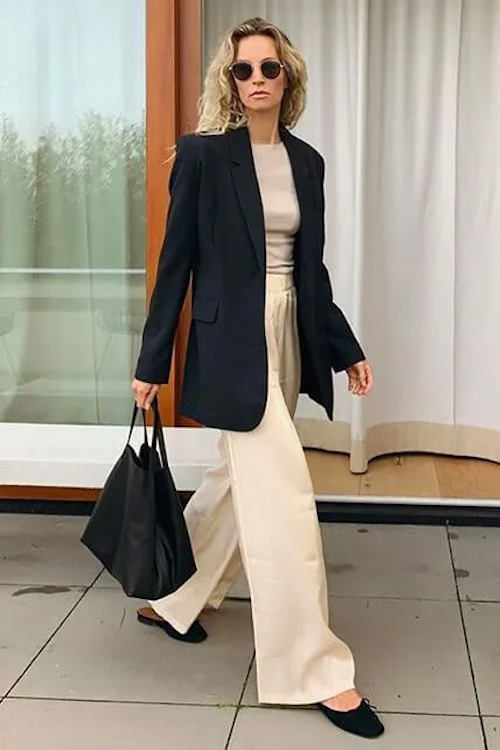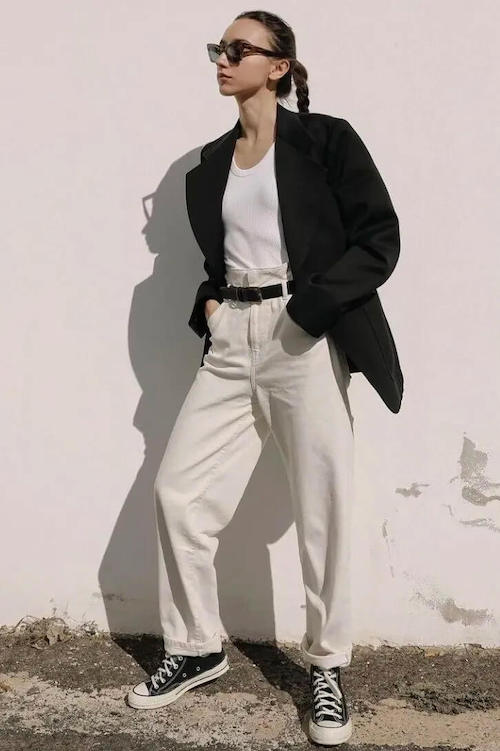 Black Blazer Suits
This black suit is classic. To make it more casual and stylish, wear a simple crop Tee inside.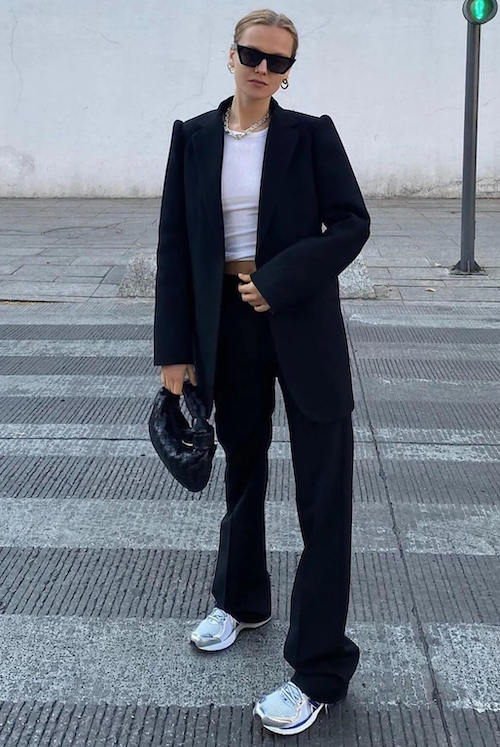 Or you can choose shorter or cropped pants to show your ankles. And pairing the suit with sandals can ideally add the right level of feminine style to the look.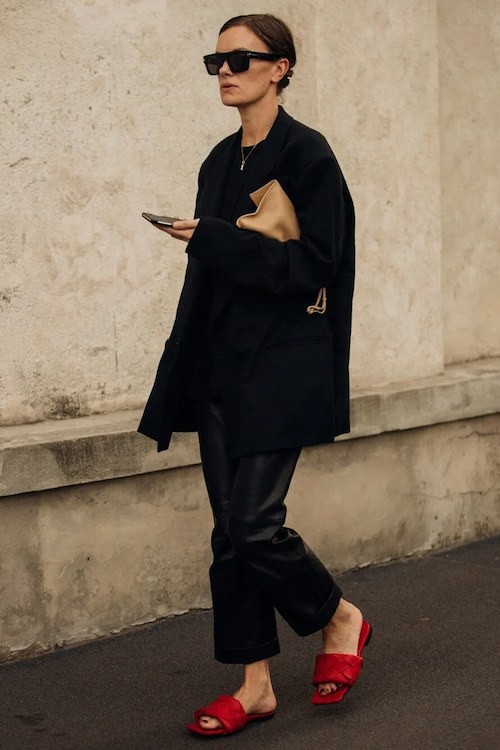 When pairing it with your casual sneakers or loafers, you will look super chic.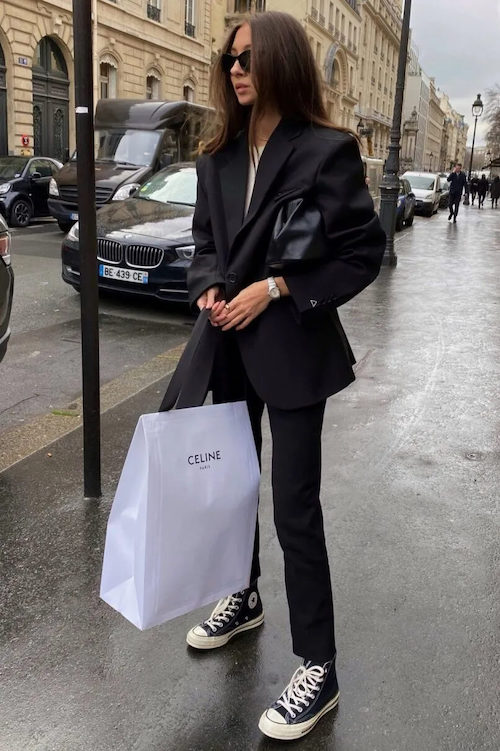 This post was all about black blazer outfit ideas.
Related Posts: