Looking for the best inspirational movies to watch when you are depressed? Below we listed the most inspirational movies we swear by. Check them out!
We all love the list of best inspirational movies. Those encouraging movies we loved so much help us go through so many difficult times.
Enjoy these movies alone, or with your friends, or with your families.
This post may contain affiliate links, which means I'll receive a commission if you purchase through my link, at no extra cost to you. Please read the full disclosure here.
This post is all about the best movies to watch when you are depressed.
Best Inspirational Movies To Watch When You Are Depressed
1. Homeless to Harvard
At that moment, I understood that I had to make a choice. I can find all kinds of excuses for myself to bow to life, or I can create a better life by myself.
2. The Devil Wears Prada
Show you so many things in this movie: your fights for your career path, your love, your passion, and the real you.
3. Coco
Never forget, we never separate.
4. Pride and Prejudice
Pride prevents others from loving me. Prejudice prevents me from loving others.
5. Scent of a Woman
It's okay if you dance the wrong way, so go on.
6. The Intern
You will realize that the key to staying young is to keep working.
7. The Shawshank Redemption
Hope is a good thing, perhaps the best thing. With hope, there is always hope.
8. Forrest Gump
"Life was like a box of chocolates. You never know what you're gonna get."
9. The Pursuit of Happyness
It's not happiness to knock on the door, but desperately to knock on the door of its home, until happiness comes to open the door.
10. Love Actually
The warm love makes you smile.
11. Singin' in the Rain
Although it is a very old movie, you can always feel very pure joy out of it.
Best Motivational Movies For Students
12. The Graduate
Youth is speeding on the highway. Youth is waving a cross to snatch someone else's bride. Youth is never regretting it. Youth is always full of vigor.
13. The Lord of the Rings
The power of friendship, justice, and faith.
14. Little Miss Sunshine
As long as you have a dream, you must complete it. No matter how far away it is.
15. Red like the sky (Rosso come il cielo)
A blind boy who loves movies chose to use ears instead of eyes to record the bits and pieces of his life. We saw the world, but he heard all the beauty in the world.
16. The King's Speech
Warm and full of wisdom.
17. Million Dollar Baby
The struggle of a female boxer. Just do what you want.
18. Billy Elliot
An 11-year-old boy broke through all obstacles and pursued his dream.
19. A Beautiful Mind
A great scholar is also a strong man in life.
20. Vitus
Although becoming a pilot is ideal, real-life makes you a pianist, but there will be no regrets as long as you fly.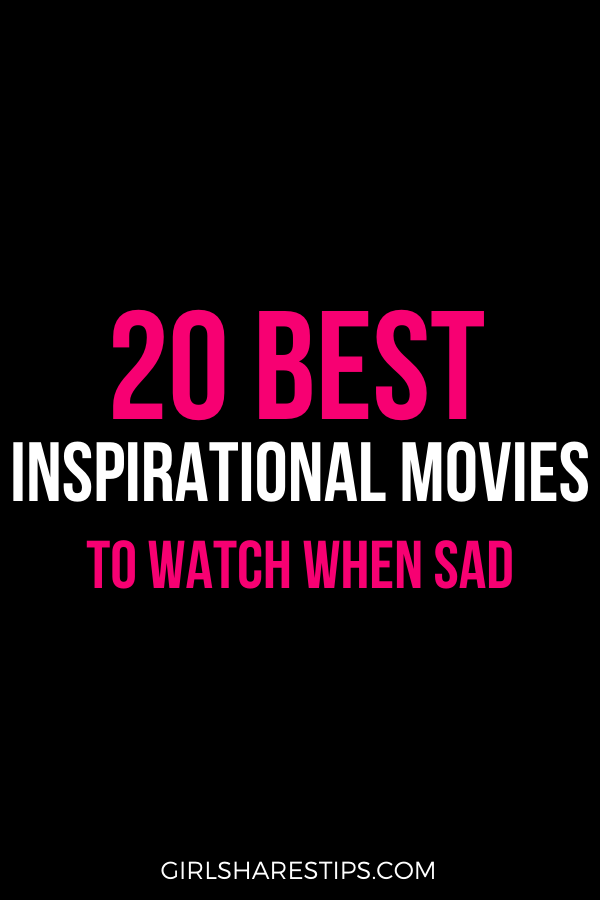 This post was all about the best inspirational movies to watch when you are depressed.
About The Author
Tracy is an experienced personal stylist, shopping expert, and fashion & lifestyle blogger. She has been featured on Time Magazine, Bustle, Best Life, Glam, The Zoe Report, Mic, and GOBankingRates, for her insights on fashion, beauty, home decor, and lifestyle. Read More