Wondering what to wear to a bachelorette party and looking for classy bachelorette party outfits? Check this post for the best outfit ideas for the guests and the bride for an elevated chic look, including a party dress and other style options for different party themes, to wear to a bachelorette party next time.
When it comes to throwing a bachelorette party, the bride and her guests should be dressed to impress.
Whether you are looking for an elegant evening out or a fun night on the town, finding the right outfit can make all the difference.
In today's article, I am sharing with you the best classy bach party outfits that will ensure the bride and her guests look stunning while celebrating her upcoming nuptials.
So scroll on to check the guide below and the best styles for the upcoming bachelorette party, and don't hesitate to pin them to your Pinterest board, and share them on social media sites.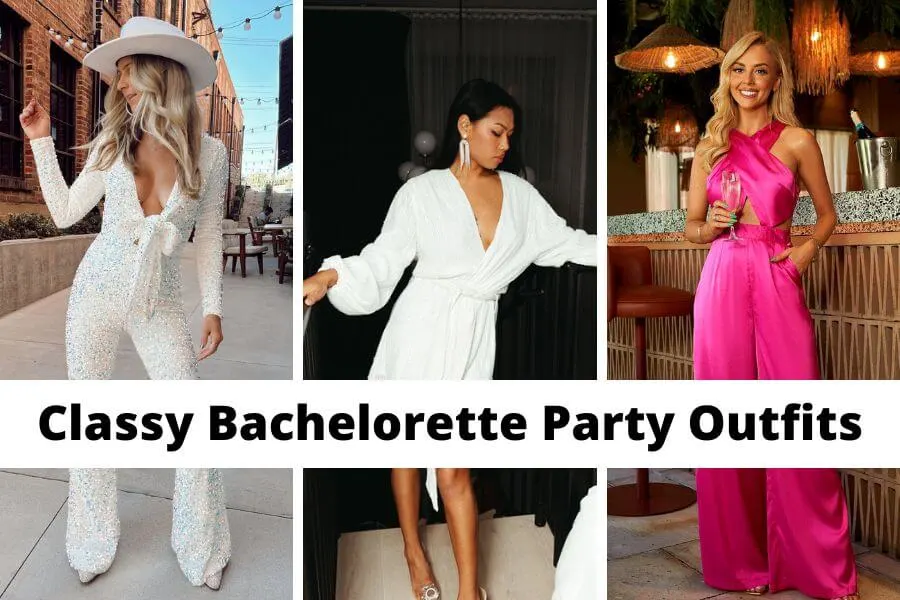 This post may contain affiliate links, which means I'll receive a commission if you purchase through my link, at no extra cost to you. Please read the full disclosure here.
This post is all about classy bachelorette party outfits.
Bachelorette Party Dress Code
While there's no single dress code that applies to every bachelorette party, there are a few general guidelines that can help you ensure everyone looks and feels their best.
For starters, it's important to consider the time and place of the event.
If you're going out on the town, opt for something more festive like cocktail dresses or jumpsuits.
For an outdoor barbecue-style celebration, look for something comfortable yet stylish like denim shorts and a blouse or an airy sundress paired with sandals.
Don't forget accessories such as statement jewelry or colorful scarves to add some personal flair!
Ultimate Guide For The Bride To Be
What color to wear to bachelorette party as a bride?
As the bride-to-be, you want to look your best for your bachelorette party.
Choosing what color to wear can be a daunting task, but with a few tips, you can pick the perfect outfit.
White is a classic option that screams bridal elegance and timelessness; however, if you want to stand out from your other guests, consider wearing brighter shades of pink or purple.
If you're feeling daring and outgoing, why not try an on-trend metallic dress or even opt for something in a bold floral print?
To really make an impact at the party, choose something with sparkle or sequins – this will make sure all eyes are on you!
Do I have to wear white for my bachelorette party?
When it comes to the traditional wedding, brides are expected to wear white, but does this same rule apply to a bachelorette party?
The good news is there's no hard and fast rule when it comes to what you should choose as your outfit for the evening.
While some may like the idea of wearing white on their last night out as a single woman, others may want to opt for something a little more daring in another color or design.
Ultimately, choosing an outfit that makes you feel comfortable and confident will help ensure that you have fun and enjoy yourself on the night without worrying about adhering to any traditions or expectations.
Can I wear a veil with my bachelorette dress?
The answer is Yes! Whether you're a traditional bride-to-be or want to add drama to your bachelorette party look, wearing a veil is an exciting addition.
Here are some tips on how to wear a veil with your bachelorette dress.
Start by deciding what type of veil you would like to incorporate into your look; whether you opt for something short or long, simple or embellished will depend on the style of dress you choose and what kind of look you're going for.
Try pairing a short veil with an off-the-shoulder dress or adding a dramatic cathedral-length style with a satin ball gown.
Consider accessorizing with traditional bridal pieces such as tiaras, combs, or hairpins to keep them in place throughout the evening.
How To Accessorize For Your Bachelorette Party As The Bride?
When planning for this special event, it is important to make sure that you look your best as the bride-to-be!
Accessorizing in a classy way can take your bachelorette party outfit from drab to fab in no time!
Here are some tips on how you can accessorize for your bachelorette party as the bride.
Start with statement pieces such as earrings or necklaces, depending on what type of dress you will be wearing.
Opt for something that sparkles without looking too flashy; think subtle yet glamorous like pearls, diamonds or small gemstones.
You can also try out a statement piece that will match your dress for the bachelorette party.
For example, if you are wearing a white dress, go for a statement necklace with some rhinestones or small pieces of jewelry.
If you are wearing a black dress, go for a statement necklace with some crystals or jewels to complete the look.
What To Wear To A Themed Bachelorette Party For The Bride?
A bachelorette party is a great way to celebrate the bride's upcoming nuptials with her close friends and family.
But, with a themed bachelorette party, dressing up can be part of the fun.
When it comes to what to wear for this special occasion, start with something that suits the theme well.
Opt for timeless silhouettes in fun colors or prints; think off-the-shoulder dresses in bold hues or jumpsuits with playful patterns.
Make sure you feel comfortable and confident in whatever you choose so that you can focus on having a blast at the celebration.
Ultimate Guide For The Guests
What to wear to a bachelorette party as a guest?
Deciding what to wear to a bachelorette party can be tricky. Luckily, there are some easy tricks that will help you pick the perfect outfit.
Start by considering all of your options; from cocktail dresses, jumpsuits and denim ensembles, finding something fashionable and comfortable is key.
If you're looking for something different than your go-to night look try adding bold accessories like statement earrings or bright shoes to give your outfit an extra pop.
And don't forget about comfort!
Make sure whatever you choose fits well and won't leave you tugging at it all night long – after all, this bride deserves her special day!
Can you wear white to a bachelorette party as a guest?
Attending a bachelorette party as a guest is an exciting event.
Whether you are attending for a day or a weekend, it's important to select the perfect outfit.
One of the biggest questions most people have when getting dressed for this type of event is whether or not they can wear white.
Although wearing white to a bachelorette party may seem like an acceptable choice, it is generally considered bad etiquette.
This is because traditionally, the bride-to-be wears white and all other guests should avoid wearing this color so as not to take away from her special moment.
Instead, opt for bright and fun colors that will add life and energy to the atmosphere of the party and provide contrast against the typically light-colored clothing of your fellow guests.
What color to wear to bachelorette party as a guest?
When attending a bachelorette party, it's important to be mindful of the dress code.
Being selective in your clothing choices can help make the night more enjoyable for everyone involved.
For women attending a bachelorette party as a guest, there are a few colors that should be avoided.
The most important one is white; traditionally this color is reserved for brides-to-be and wearing it could cause offense or embarrassment.
Fortunately, there are plenty of other options available that will still have you looking stylish and appropriate for the occasion.
right colors like red, pink and purple are always eye-catching choices and can help make sure you stand out from the crowd.
Alternatively, subtle pastel shades such as mint green or pale peach look great on almost everyone and give off an effortlessly chic vibe – perfect for any celebration!
What To Wear To A Themed Bachelorette Party For The Guests?
When attending a bachelorette party, choosing the right outfit can be a challenge.
From finding something that fits with the theme of the party while still being comfortable and stylish, there's a lot to consider.
For an evening event at a bar or restaurant, it's best to keep things classic with dressy separates like tailored trousers or midi skirts paired with silk blouses or sparkly tops.
If you're feeling daring, try out some statement pieces like bright colors or bold prints.
Play up your look with accessories like chunky jewelry or colorful scarves for an added touch of glamour.
Classy Bachelorette Party outfits For The Bride And Guests
From playful jumpsuits to cute cocktail dresses, there are numerous options available when it comes to dressing up for a bachelorette party.
Scroll down to check our favorite bachelorette outfit ideas.
Whether you're attending as a guest or part of the bridal party, these fashionable pieces take bachelorette attire to new heights.
Chic And Classy Bachelorette Party Outfit Ideas For The Bride To Be
Strap Draped Sequin Bodycon Dress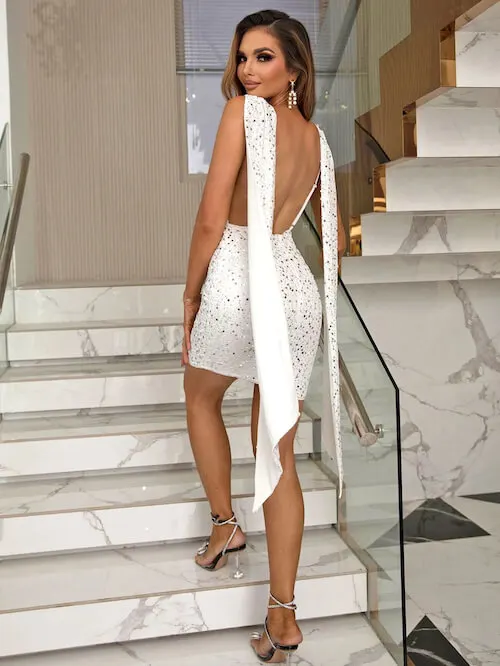 Bridal Sash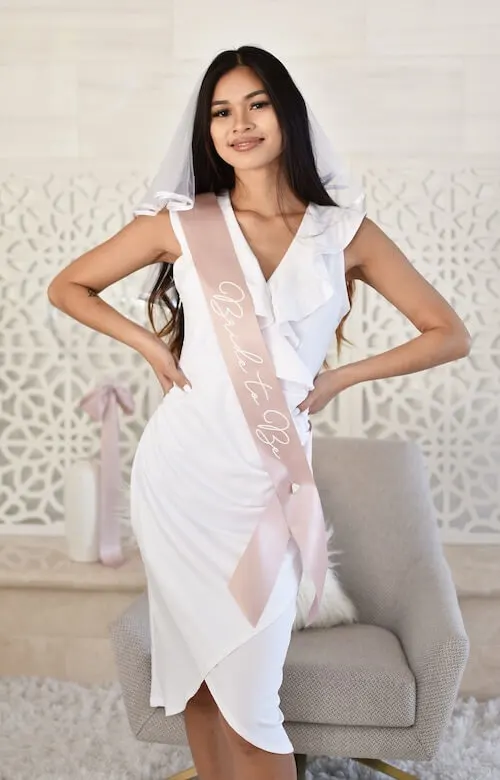 White Formal Jumpsuit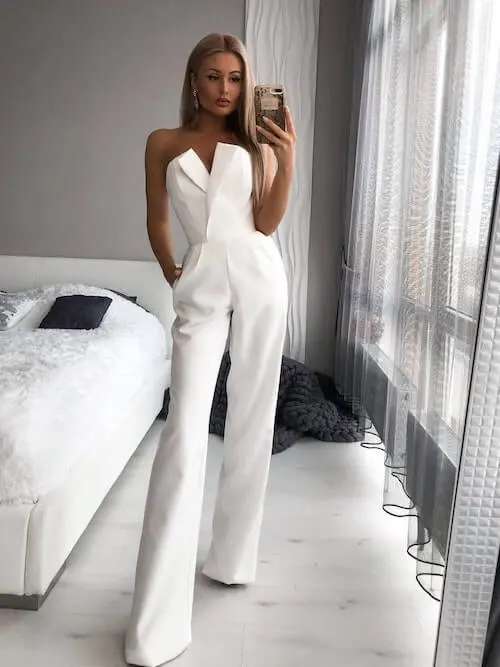 Side Draped Dress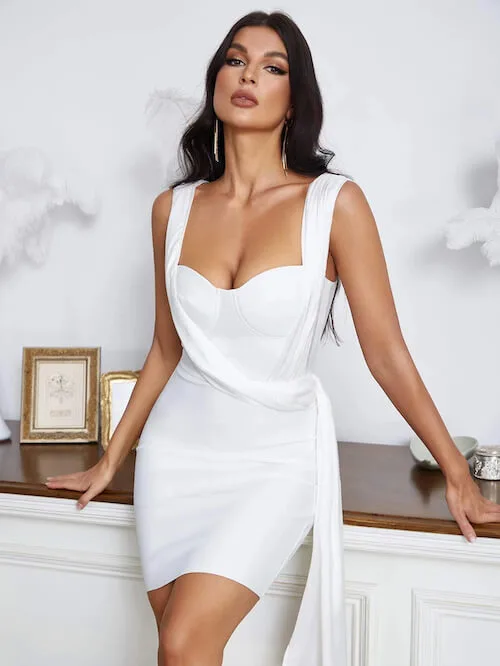 Sequin Cami Romper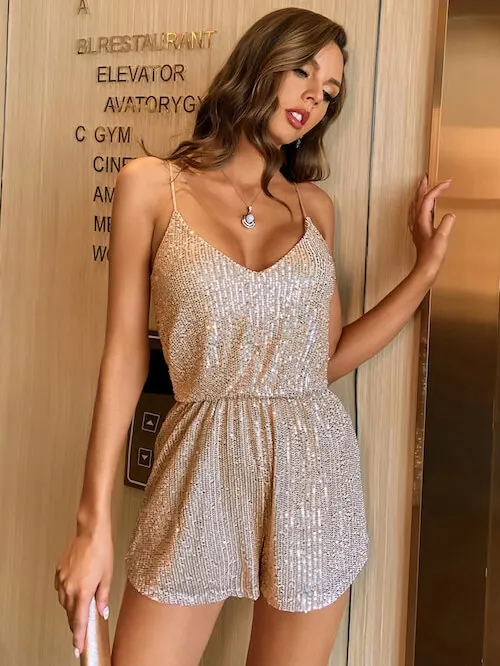 Cut Out Sequin Mini Dress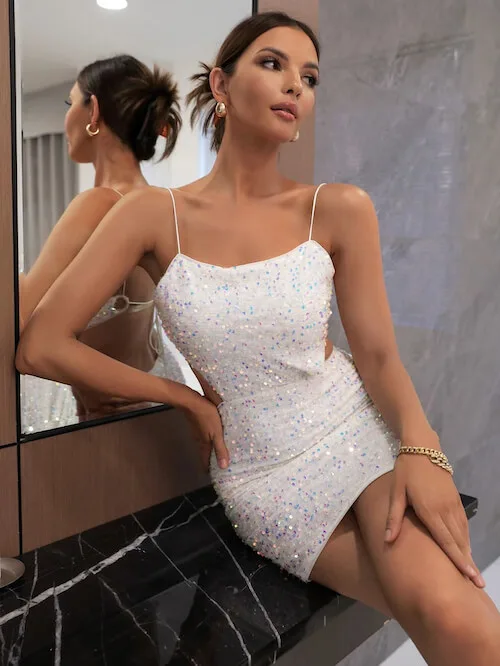 Plus Size One Shoulder Satin Dress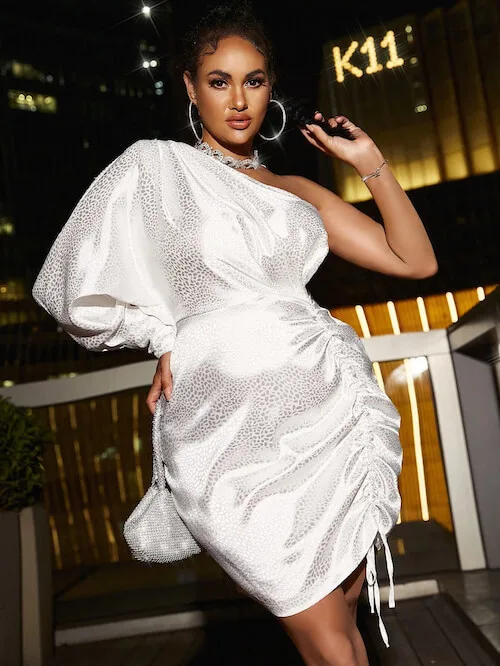 The Cutest Bachelorette Party Dresses For The Bride-To-Be
Cutout Long Sleeve Mini Dress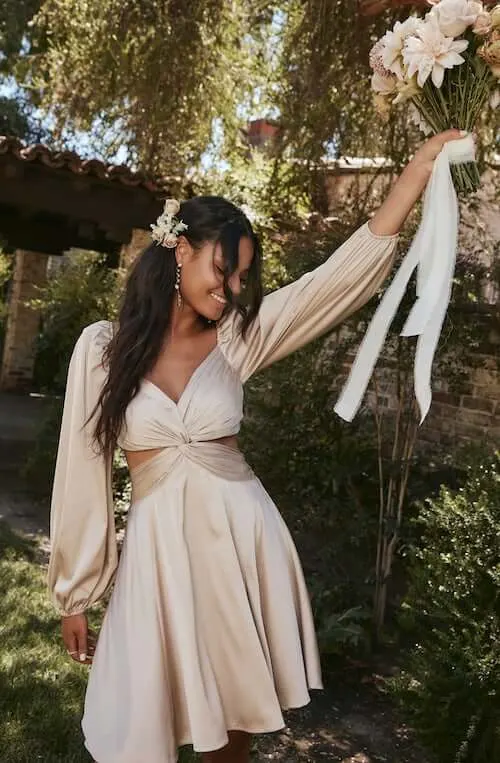 Shimmery White Maxi Skirt Set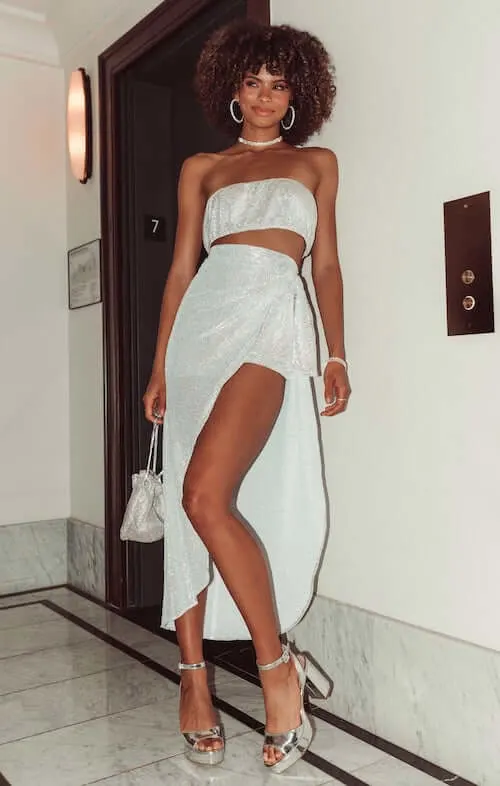 Silver Sequin Midi
Bow Dress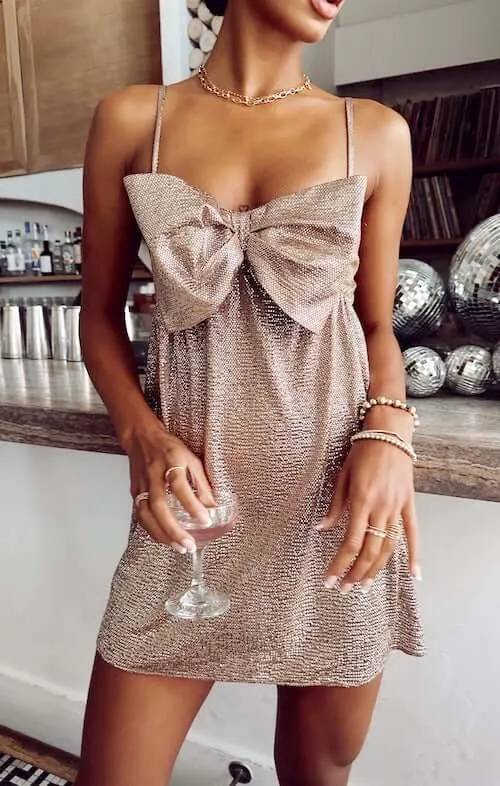 Lace Asymmetrical Hem Dress
Off Shoulder Big Bow Bodycon Dress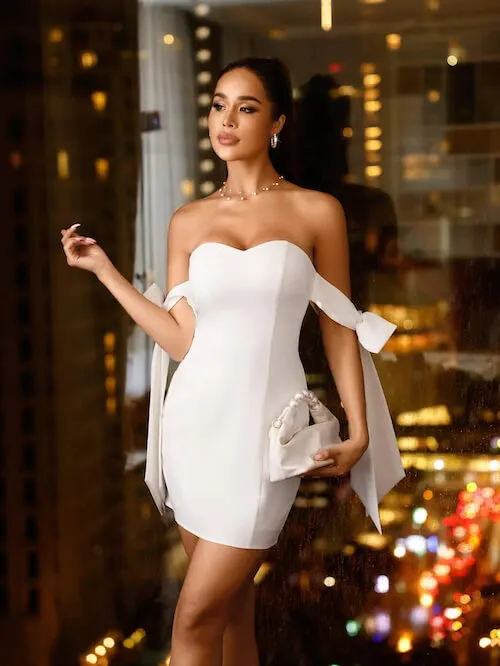 Cowgirl Themed Bachelorette Party Outfits
Cute Bachelorette Tulle Mini Dress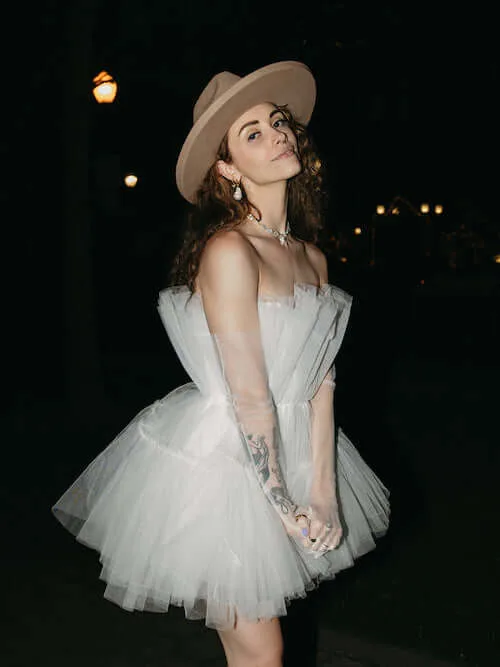 Wrap Jumpsuit
Rhinestone Cowgirl Bride Earrings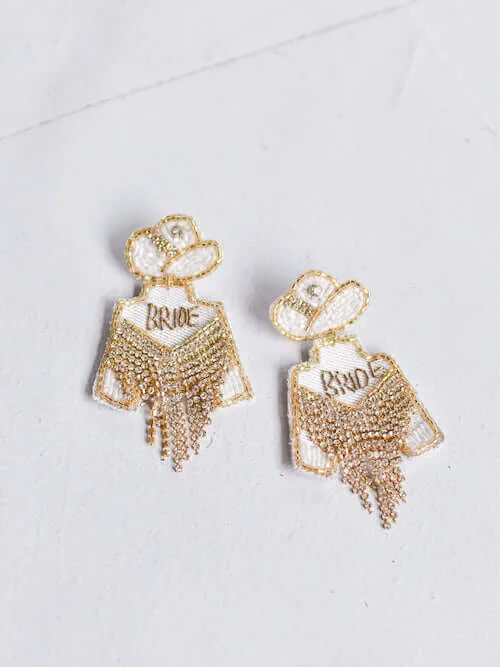 Chic Bachelorette Party Theme Outfits For Pool Party
Booty Veil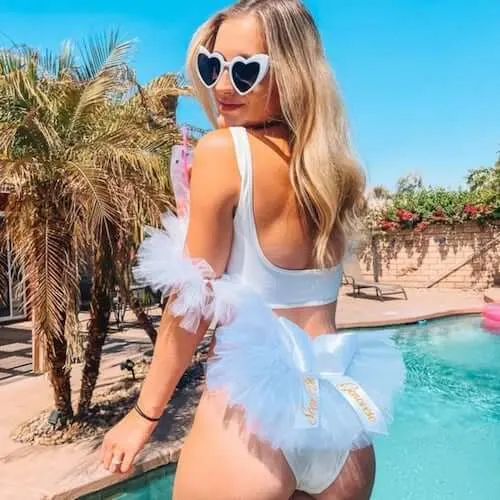 Bride Veil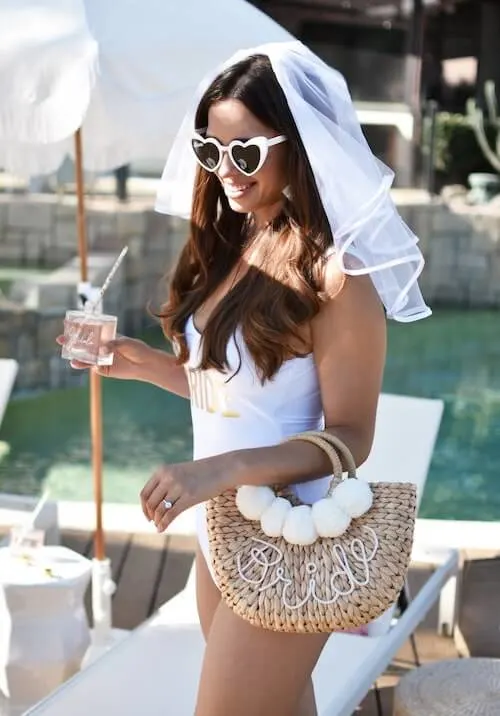 Boho Bride Lace Crop Top Sequin Flare Pants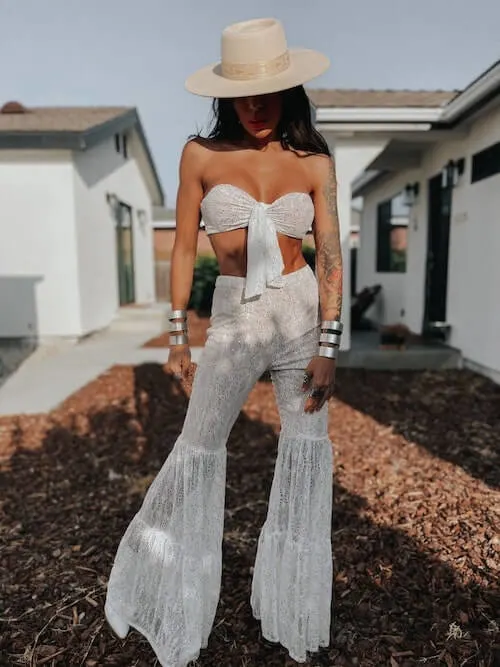 Ruffle Trim High-Waisted Bikini Swimsuit
Elegant Slumber Party Outfits
Fringe Robe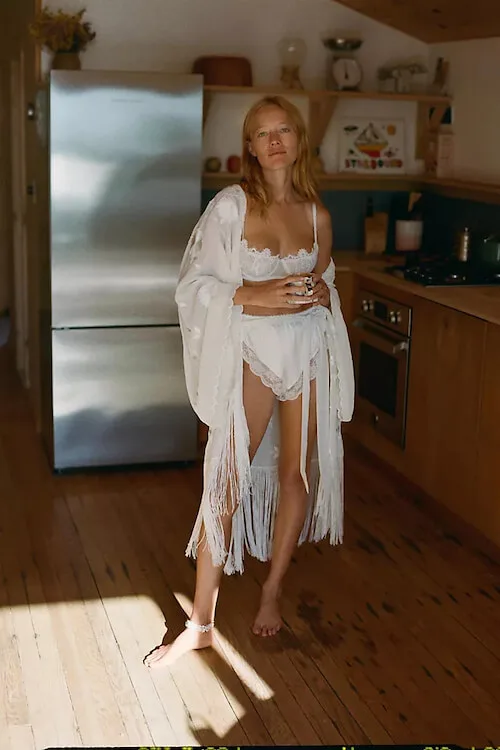 Party Robes For The Group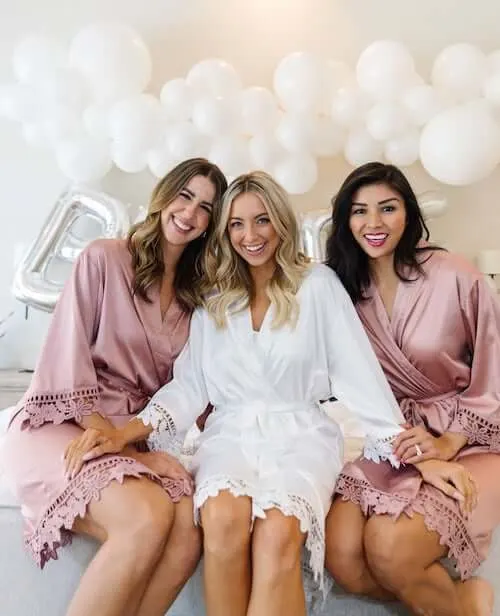 White Robe + Veil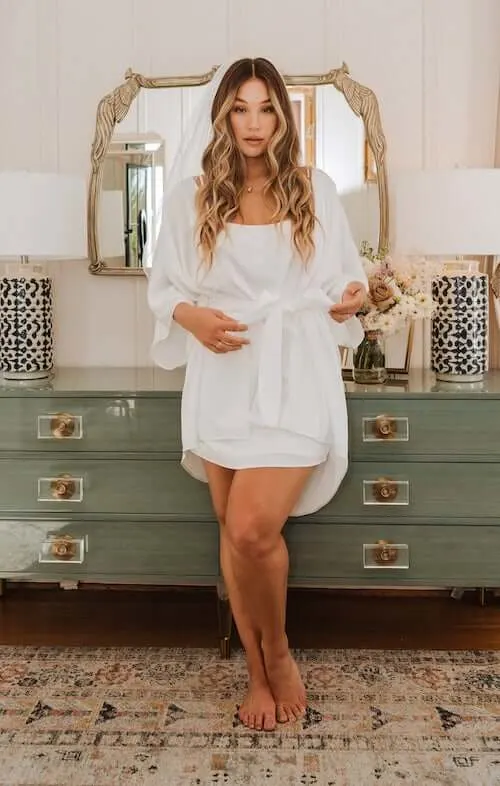 Classy and Fun Bachelorette Party Outfit Ideas
Puff Sleeve Top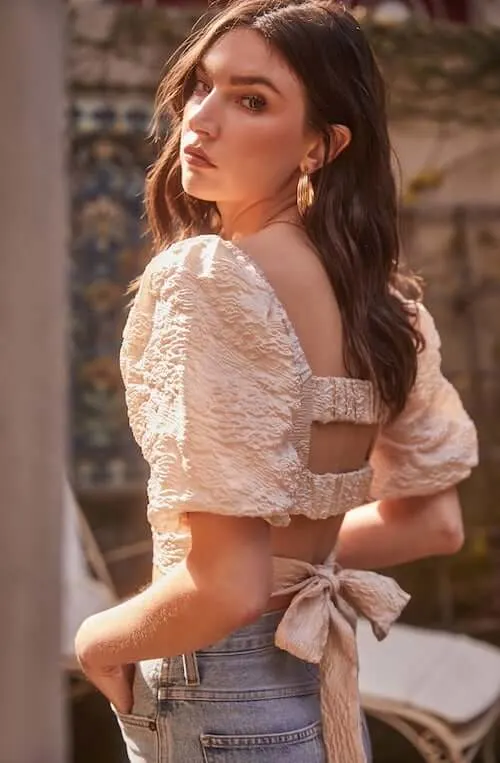 Veil + Blazer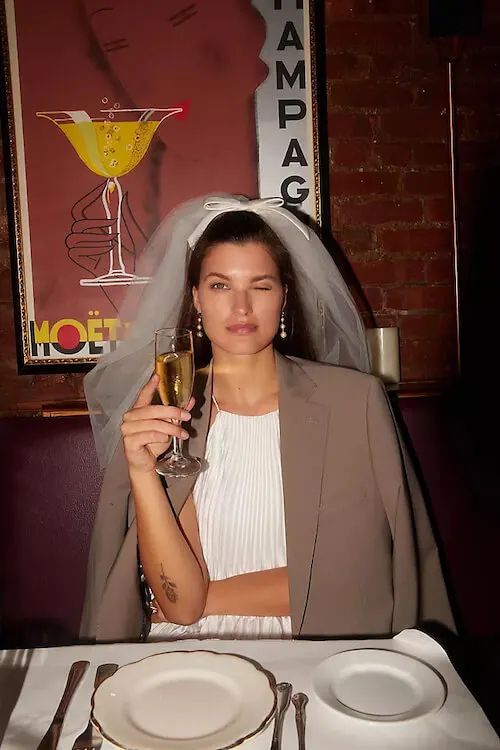 Fuzzy Trim Cami Dress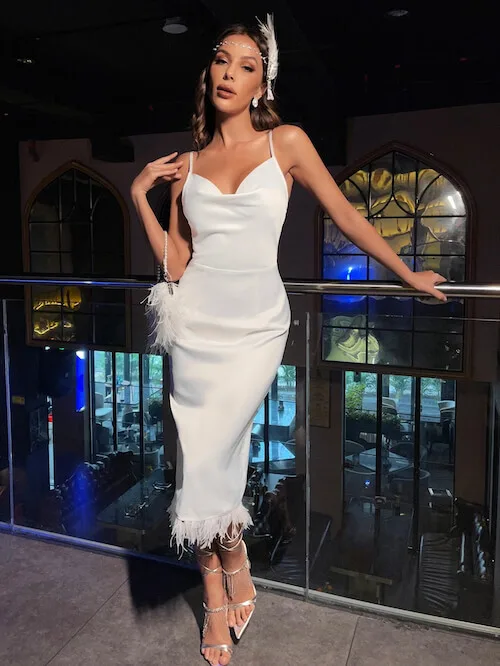 V Neckline Fringe Dress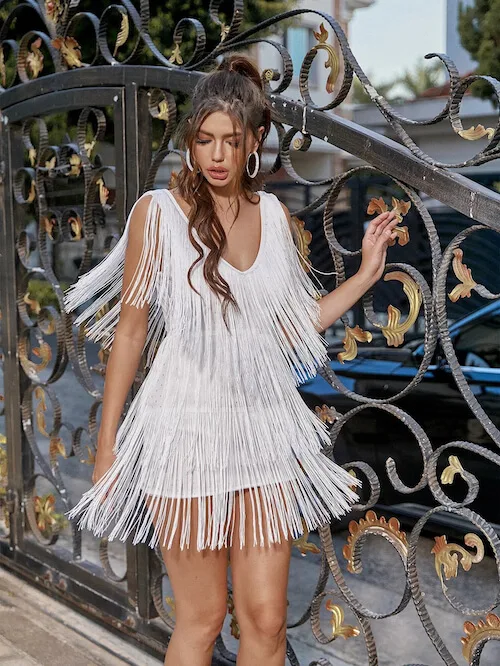 Tie Back Sequin Bodycon Dress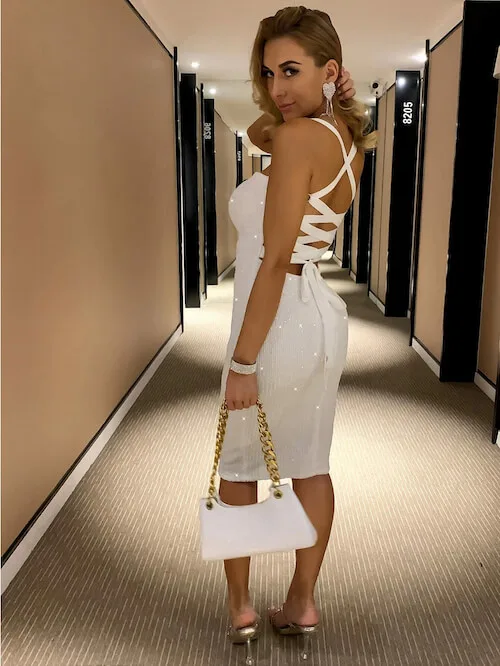 Bustier Tube Bandage Dress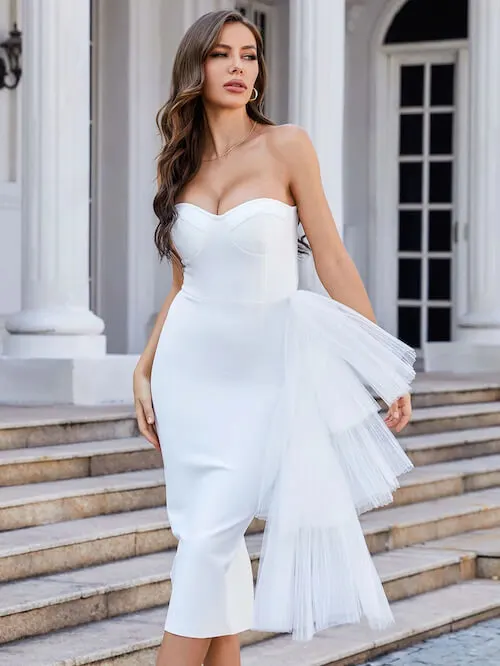 Stand Neck Fuzzy Trim Dress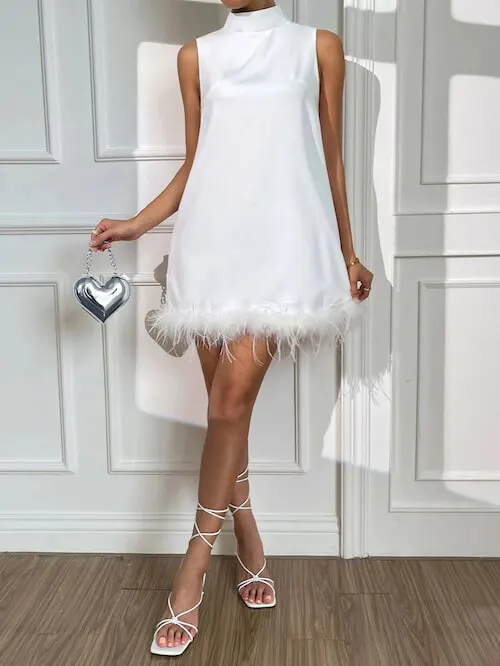 White Blazer Dress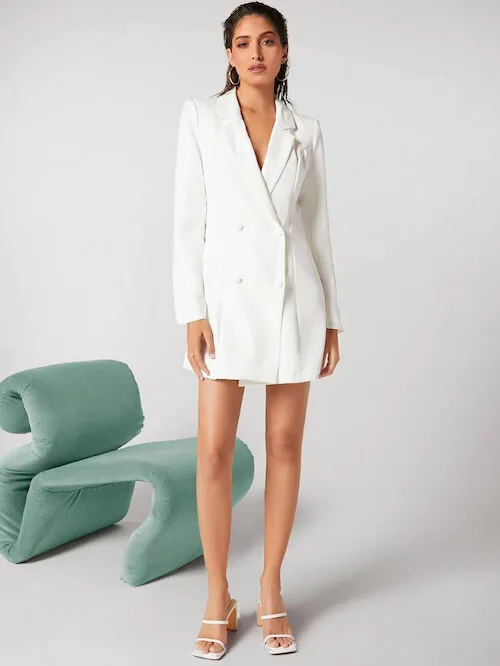 Open Back Lace Dress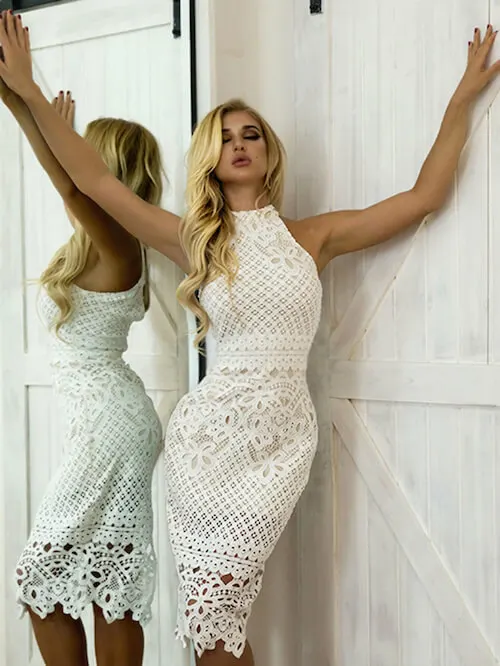 Best Bachelorette Outfit Ideas For The Bride
Plunging Neckline Lace Cami Dress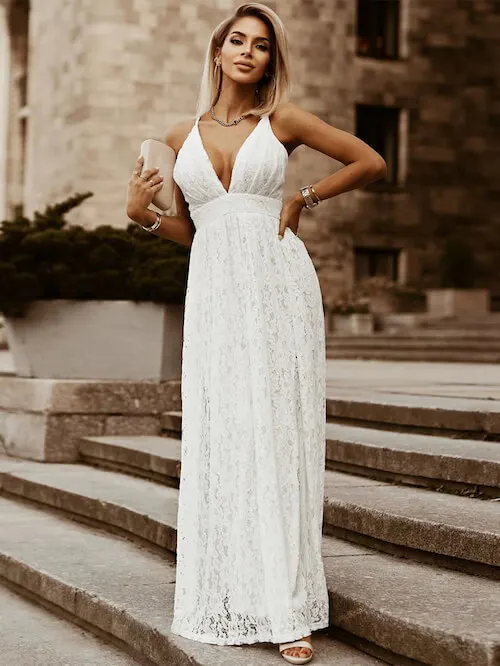 Tulle Sleeve Midi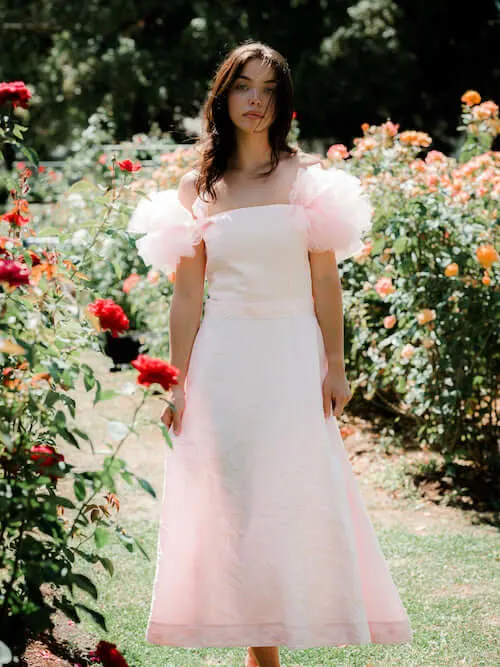 White Gown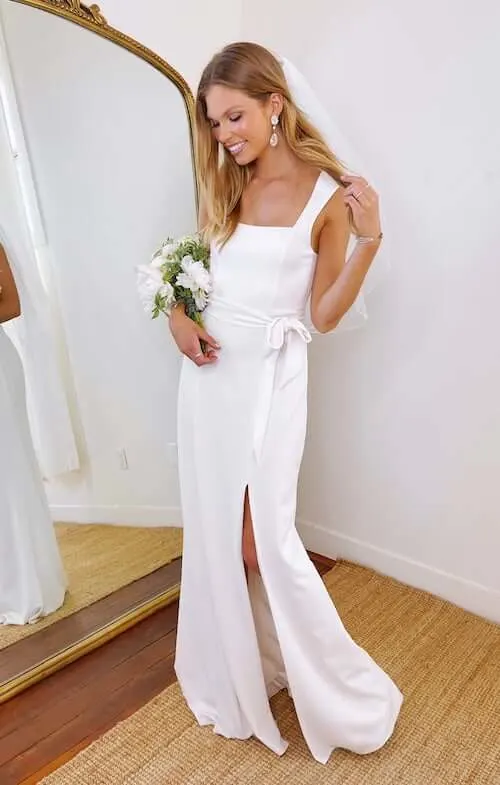 White Blazer Set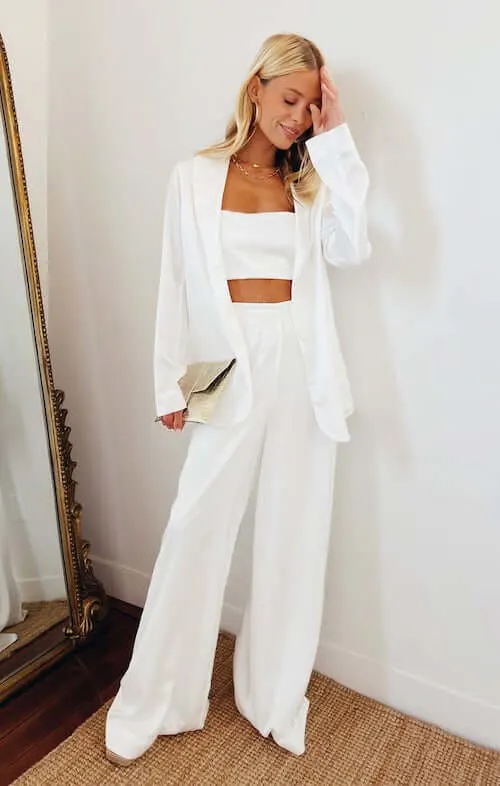 Cute Ruffle Dress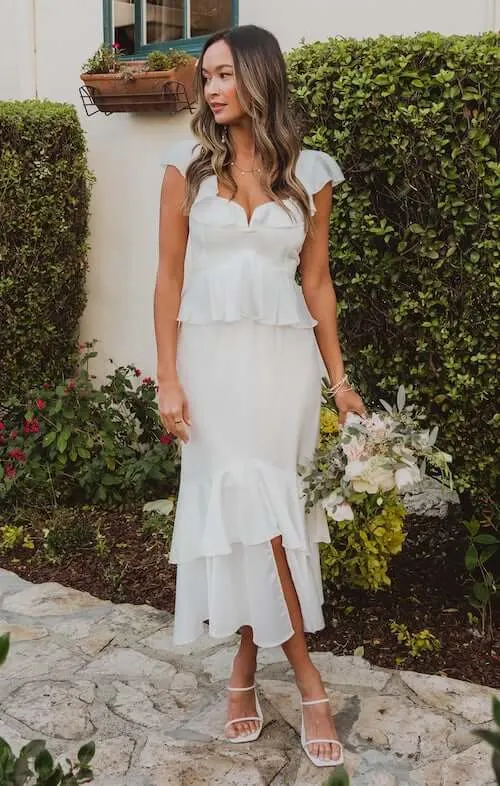 Lace Bodycon Midi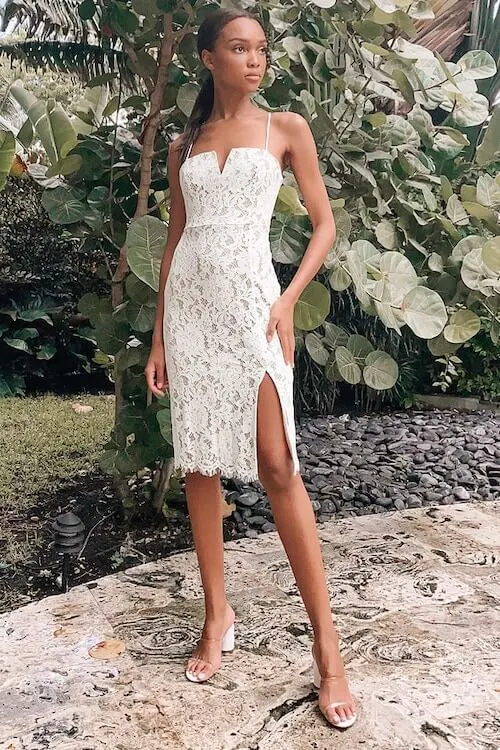 Stylish Bachelorette Weekend Outfits / Hen Party Outfits
Lace White Jumpsuit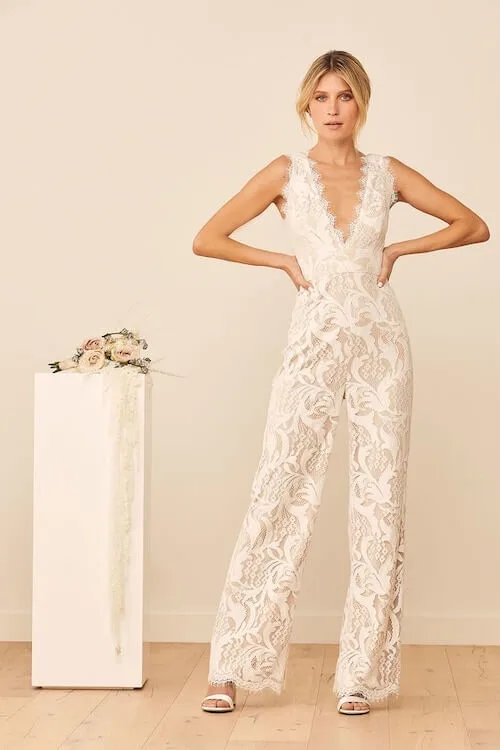 Perfect Bachelorette Jumpsuit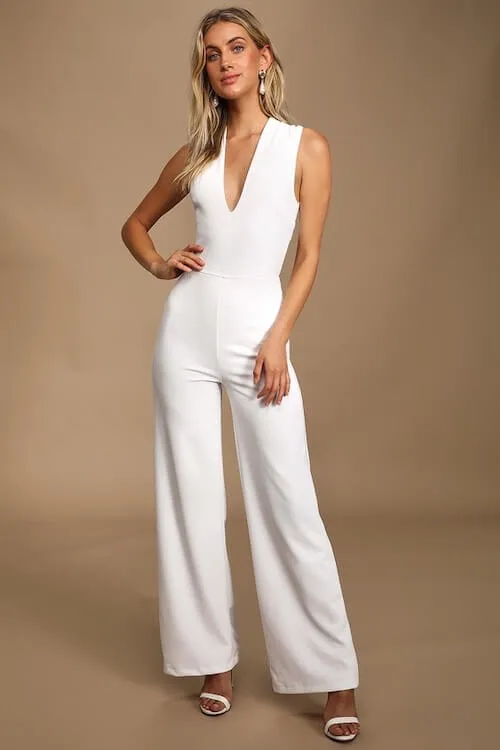 Iridescent Sequin Pants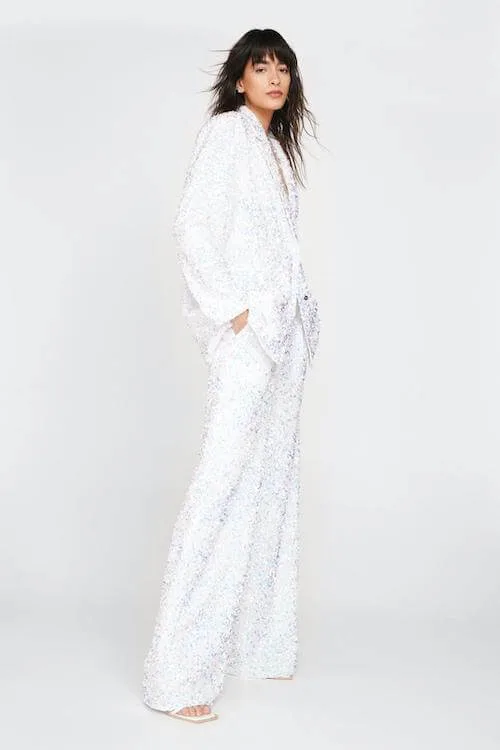 Ivory Silk Jumpsuit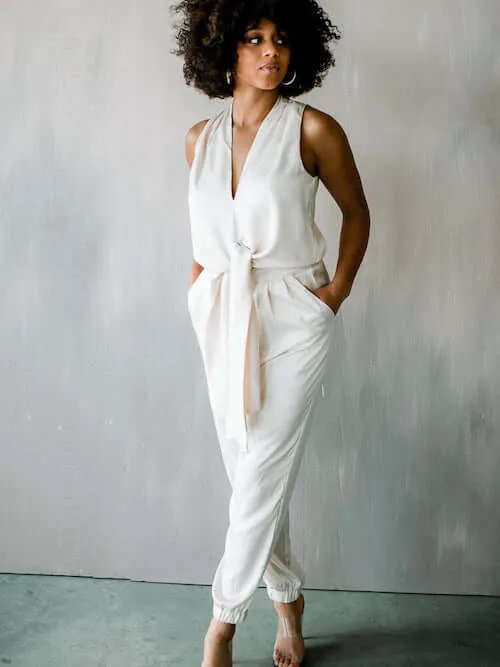 Bow Back Mini Dress with Train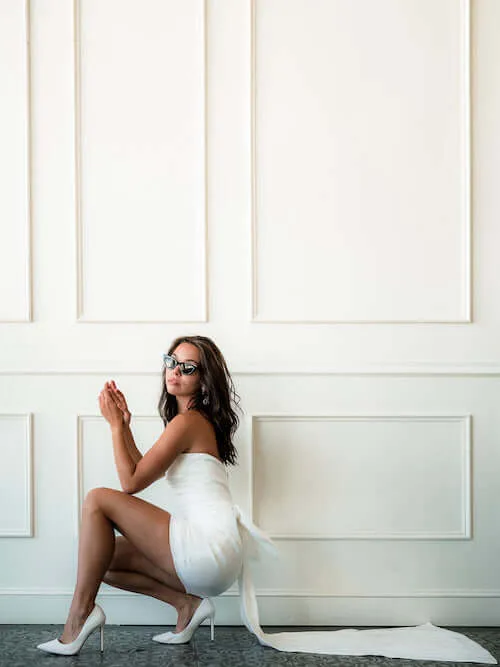 Bridal Romper with Train
White Maxi with Rhinestone Trim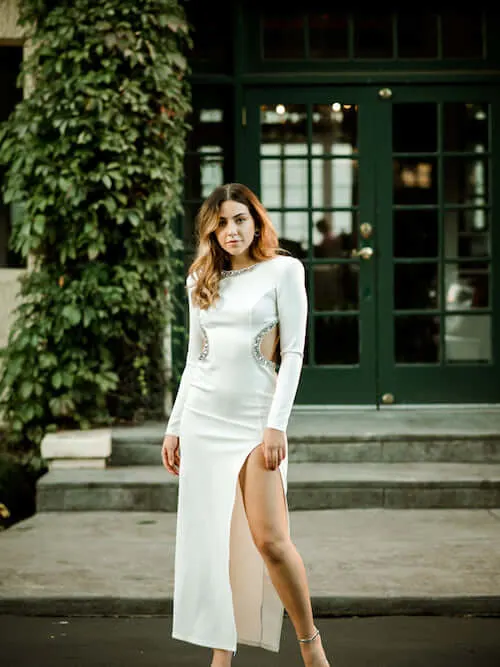 White Bachelorette Party Outfits
Cute White Dress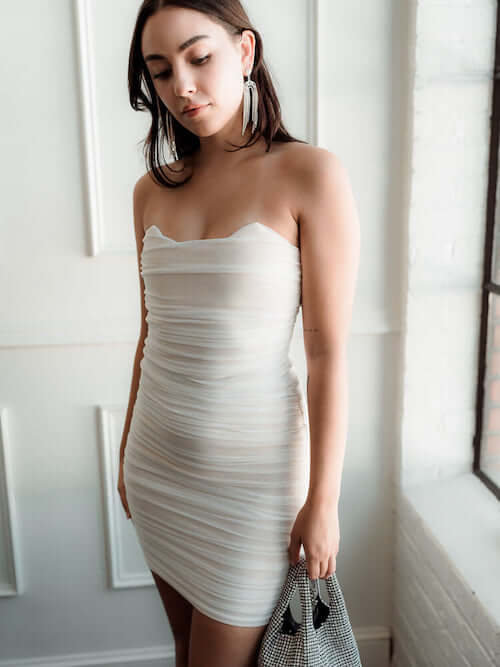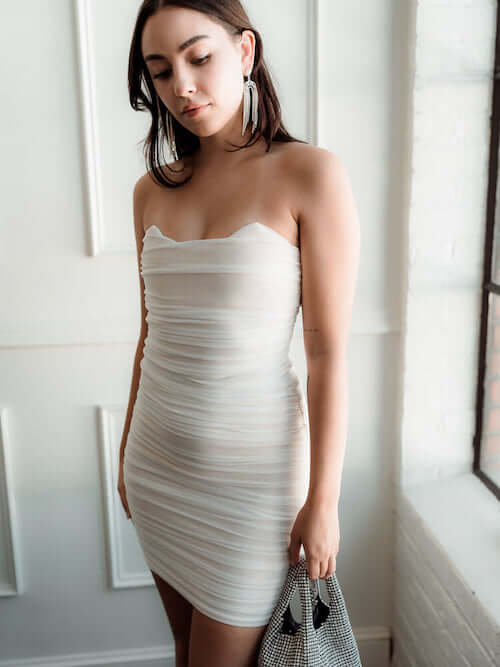 Bow Top Midi Dress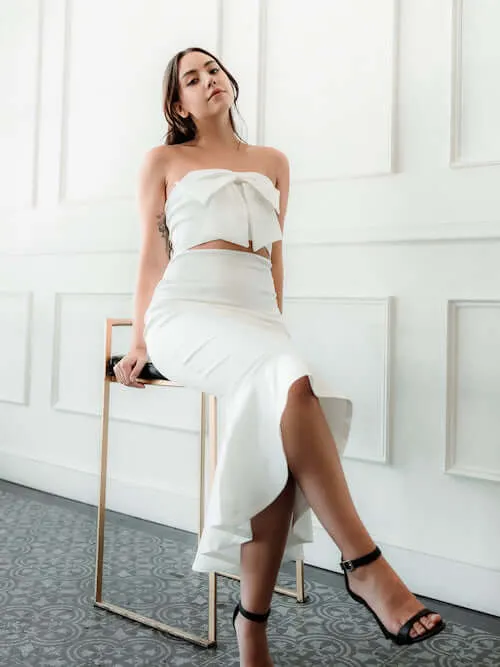 One Shoulder White Mini Dress
Sequin Wrap Dress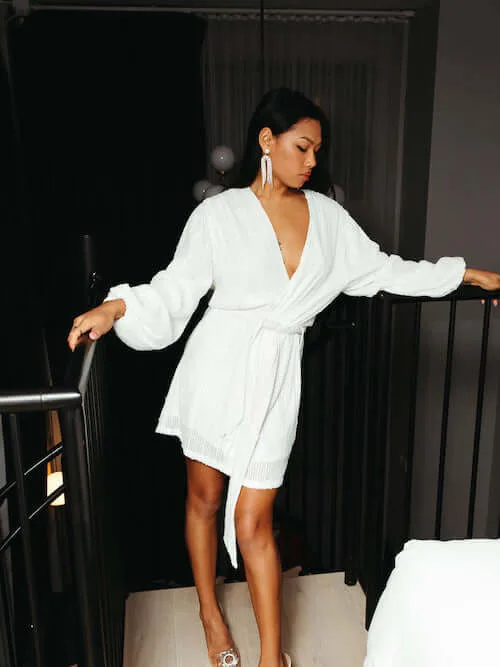 White Sweetheart Neckline Jumpsuit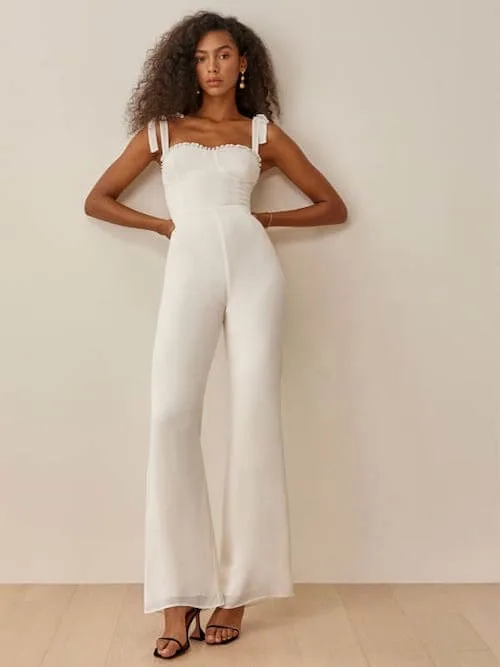 Knit Dress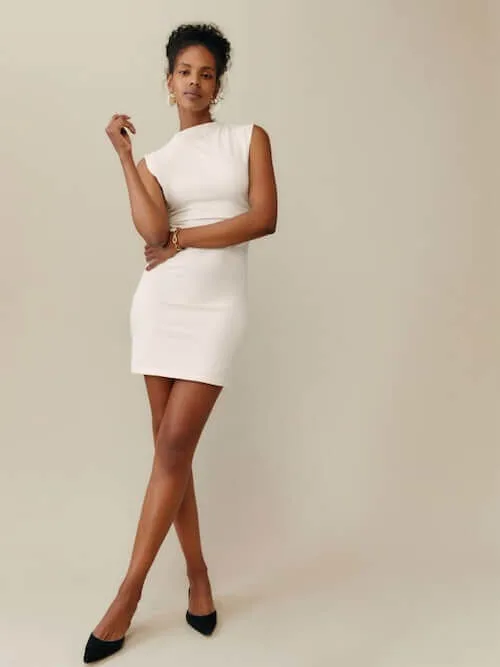 Best Bachelorette Party Dresses
Sequin Dress Silver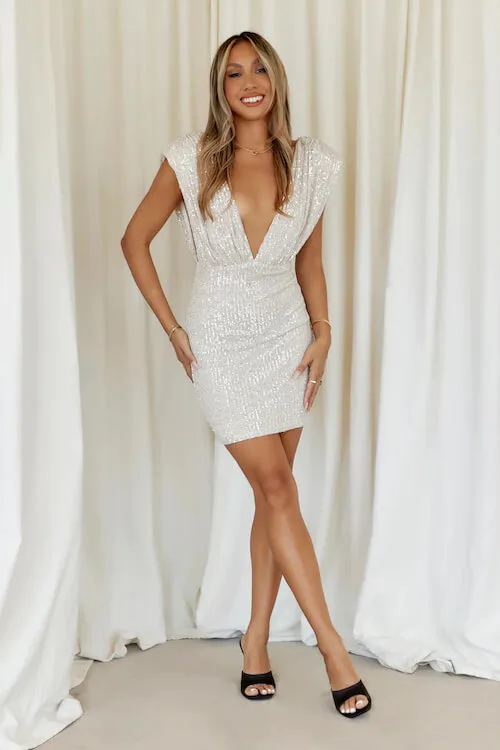 Off The Shoulder Long Sleeve Dress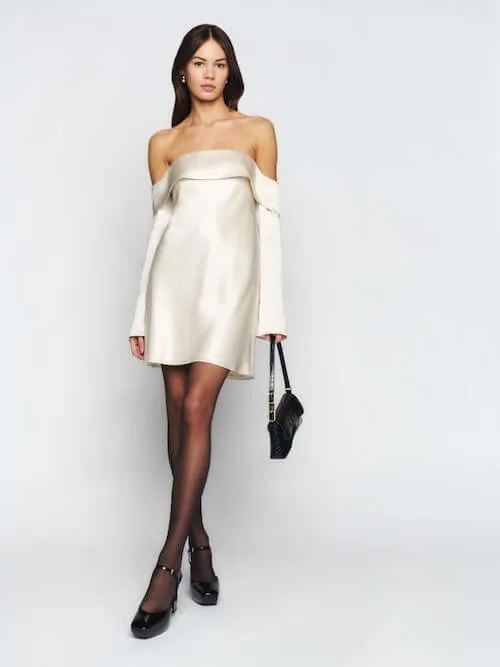 Embroidered Off Shoulder Dress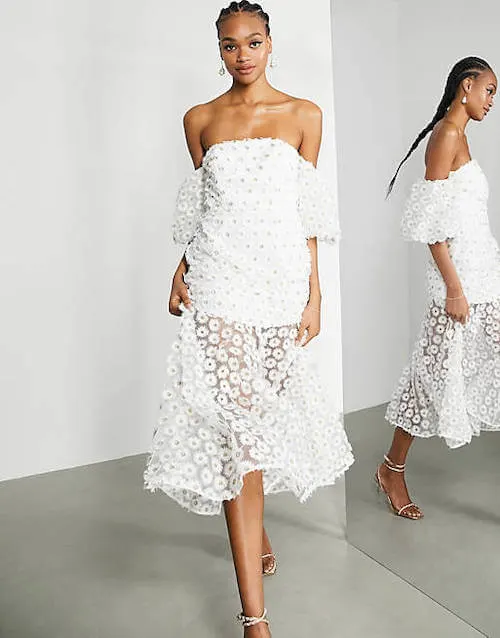 White High Low Dress + Strappy Sandals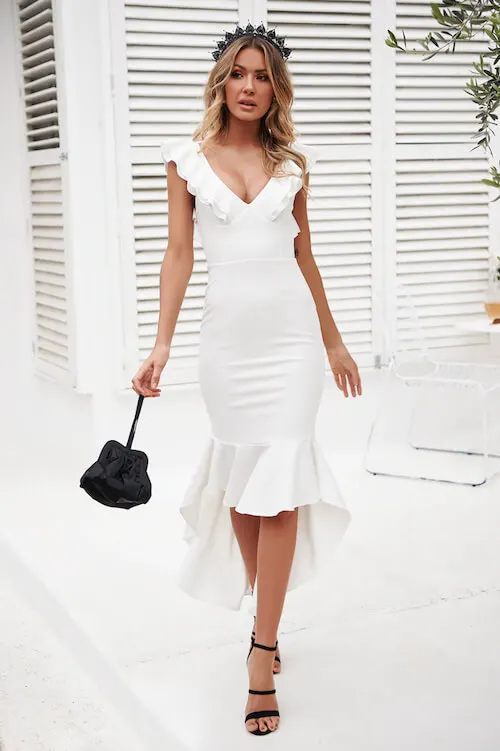 Flirty Lilac Dress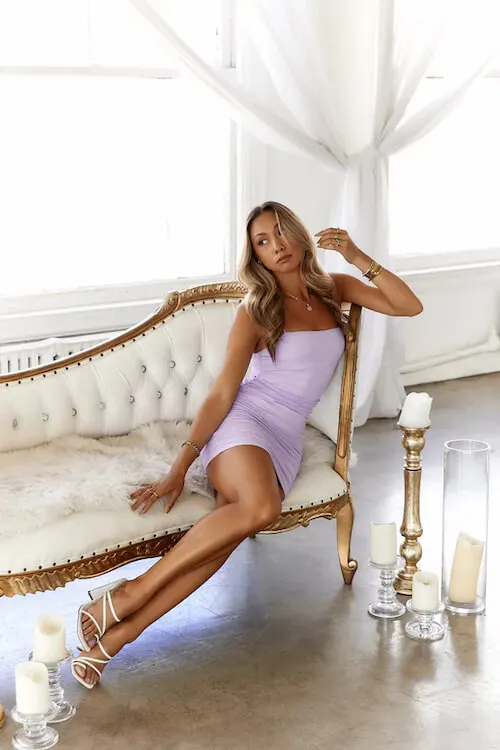 Oyster Dress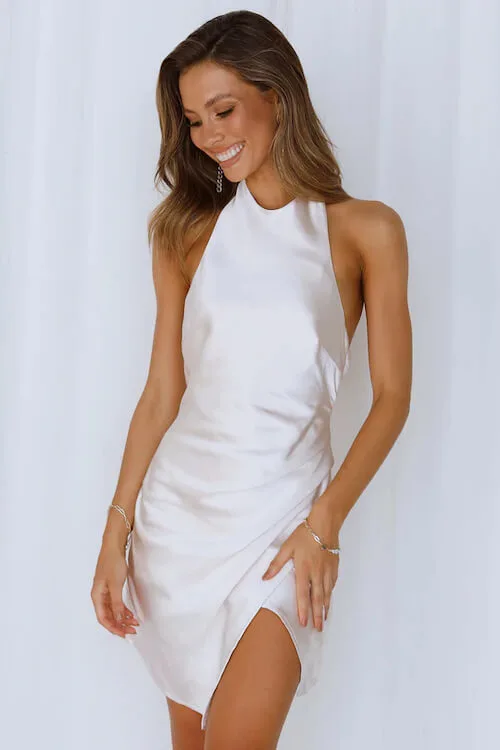 White Outfit For Bachelorette Party As The Bride
Maxi Dress White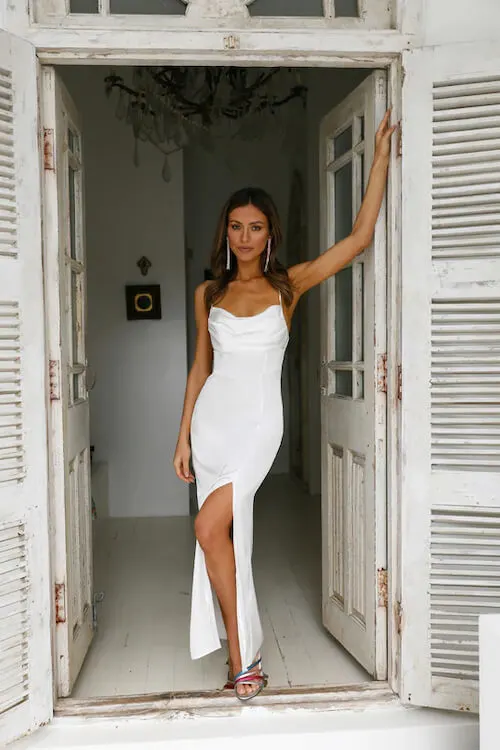 Ivory Lace Bust Midi Dress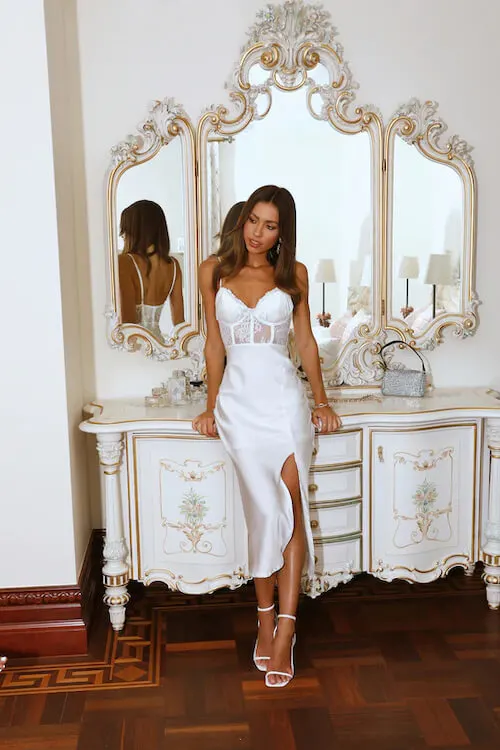 White Tea Dress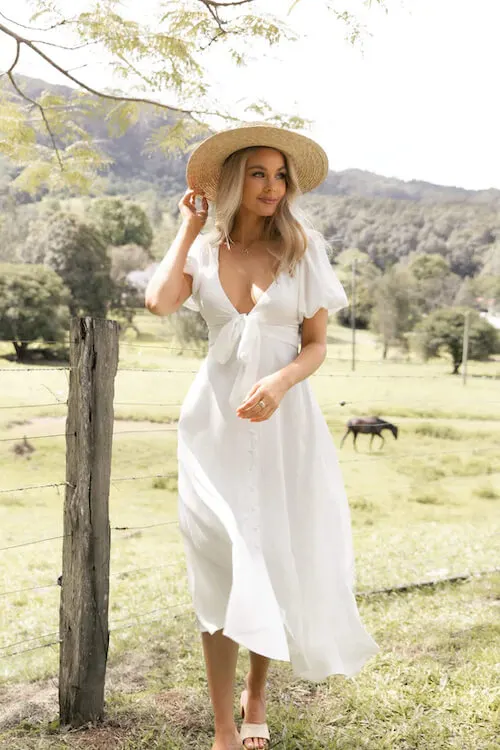 White Cropped Long Sleeve Top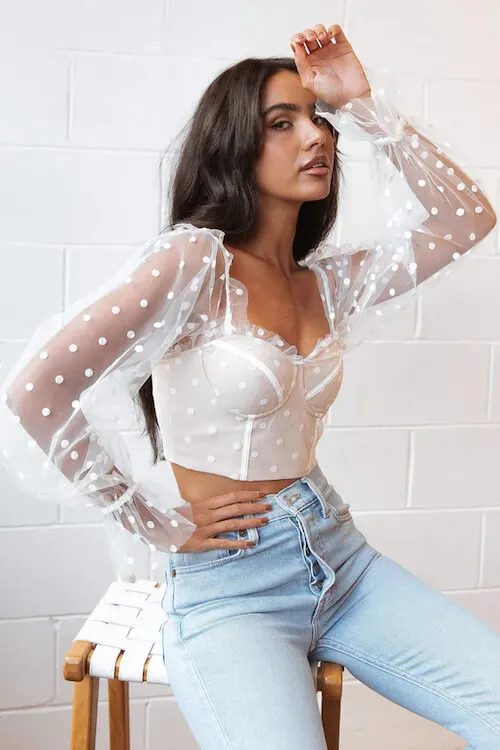 Fun Accessories For The Bride
Barbie Pink Bride Earrings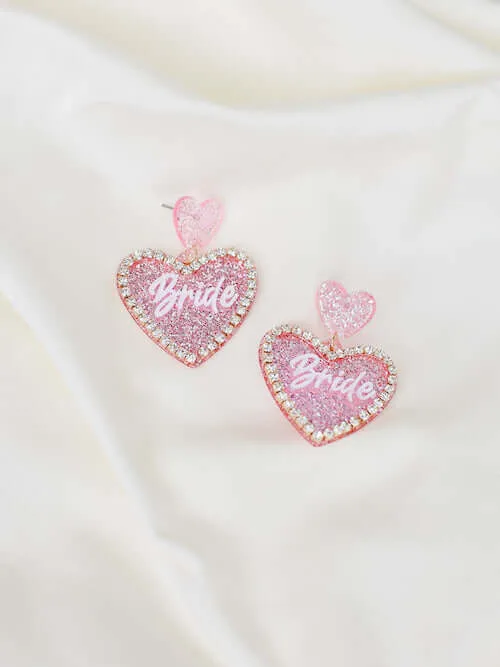 Classy Bachelorette Outfit Ideas For Guests
Pink One Shoulder Dress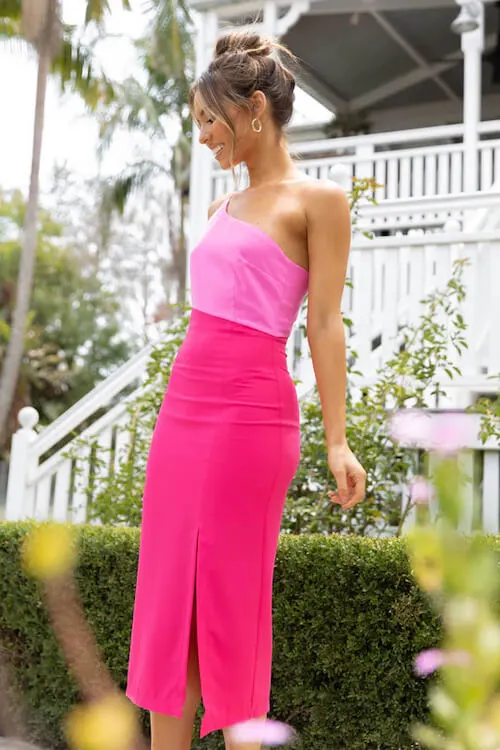 Hot Pink Satin Mini Dress
Mesh Sleeve Dress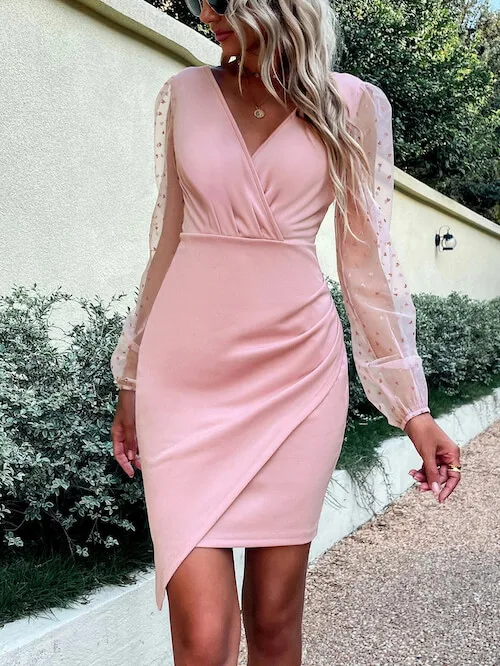 Textured Belted Romper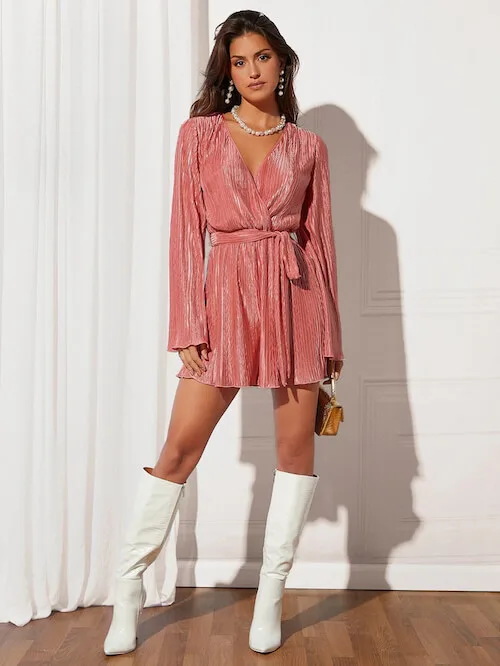 Wrap Cut Out Wide Leg Jumpsuit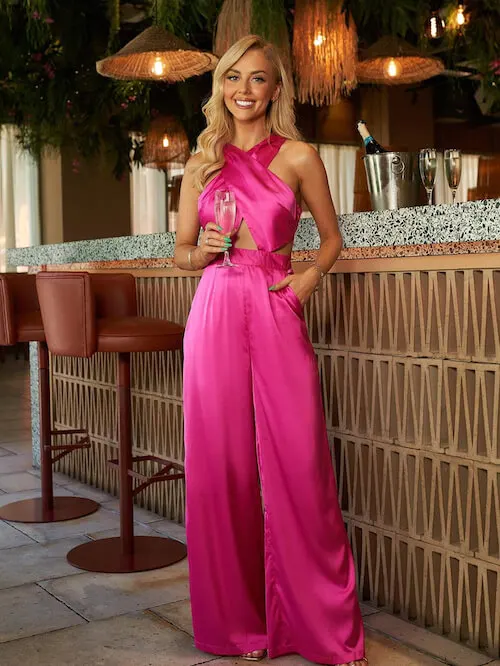 This post was all about classy bachelorette party outfits.
About The Author
Tracy is an experienced personal stylist, shopping expert, and fashion & lifestyle blogger. She has been featured on Bustle, Best Life, Glam, The Zoe Report, Mic, and GoBankingRates, for her insights on fashion, beauty, home decor, and lifestyle. Read More
Related Posts: