Wondering what to wear to a tea party? Check this post for the dress code and fashion tips on how to dress for a tea party, afternoon tea, or high tea, and create your perfect tea party outfit ideas next time! Going to a tea party baby shower, bridal shower, or a birthday? We've also got you covered!
Attending a tea party is always a fun and festive occasion, no matter if it's for a casual afternoon tea or any other special event.
Deciding what to wear to these gatherings can be tricky though, especially during the winter months.
With the right clothing and accessories, however, you can look stylish and appropriate in any setting.
This post may contain affiliate links, which means I'll receive a commission if you purchase through my link, at no extra cost to you. Please read the full disclosure here.
This post is all about what to wear to a tea party.
What Should I Wear to a Tea Party?
When attending a tea party, it is important to dress appropriately.
As a woman, you want to look your best while still being respectful of the event.
A tea party typically calls for a more formal look than your everyday attire.
Here are some tips on what to wear when attending a tea party as a woman.
Your outfit should consist of dressy pieces that won't be too revealing or flashy; think modest and refined.
Depending on the formality of the event, you may opt for something like an elegant knee-length skirt paired with a blouse and jacket, or perhaps an evening gown with subtle accessories.
A great way to add flair to your outfit is by choosing shoes in bold colors like fuchsia or navy blue.
For formal tea parties, avoid wearing open-toed shoes as they may not be appropriate for such events.
Is it Important to wear dresses at the tea party?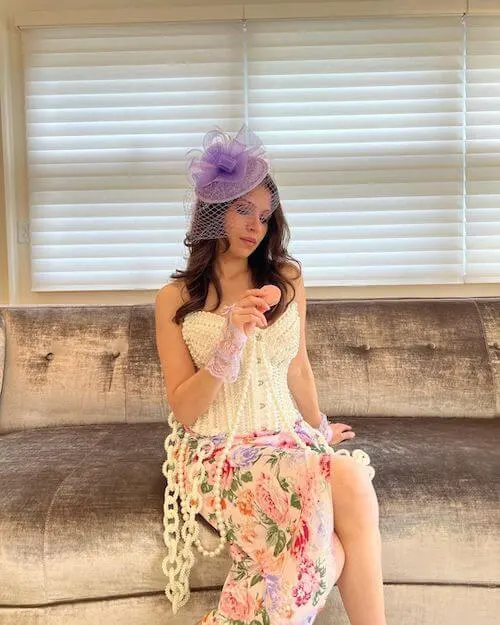 @bragyourstyle
Dressing for a tea party can be a tricky affair as you want to look your best but don't want to overdress.
But is it necessary for women to wear dresses at the tea party?
The answer depends on the type of event, the dress code, and personal preference.
For formal events that require guests to dress up, wearing a traditional tea-length or below-the-knee dress would be ideal.
However, if it's just an informal get-together with friends, wearing something comfortable like trousers or chic jeans along with a nice blouse may suffice.
It's not necessary to go all out and buy something fancy just for the occasion.
Equally stylish options are available in pantsuits and jumpsuits too which offer both comfort and style!
What colors do you wear to a tea party?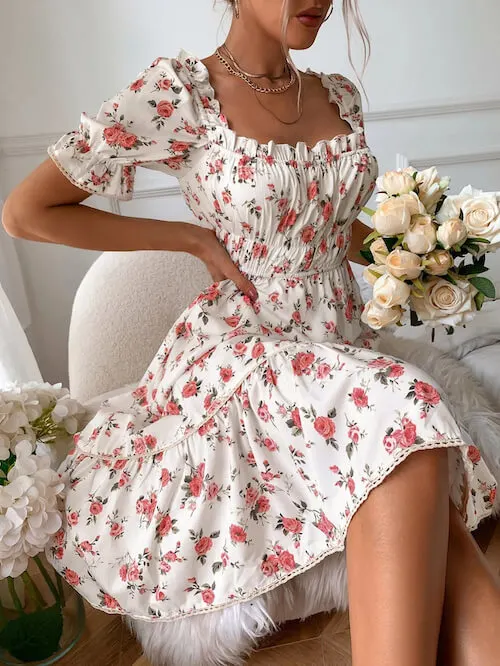 Generally speaking, the most appropriate colors for such an occasion are soft shades such as whites, pastels and light blues.
However, if you're looking to make a statement with your outfit then brighter colors like reds and pinks can work well too.
Think of it as having fun with fashion but keeping in mind the event's atmosphere.
As for accessories, gold or silver jewelry is perfect for adding some sparkle to your look.
Hats can also be worn but try to steer away from anything too large or excessive for a more subtle approach.
What shoes should you wear to a tea party?
When selecting your footwear for a tea party, opt for something dressy and sophisticated such as mid-heel pumps or flats with embellishments like bows or rhinestones.
A pointed-toe pump can give off an elegant vibe while wedge heels are great if you're looking to add an eye-catching element to your outfit without compromising on comfort.
If the weather permits, then open-toe sandals can also be worn with the right ensemble.
No matter what kind of shoe you pick, make sure it pairs well with your dress and fits your style.
Can you wear pants to a tea party?
The short answer is yes – it is perfectly acceptable for women to show up at a tea party in pants these days.
If you're feeling casual, choose lightweight trousers such as linen or cotton blends that fit comfortably and look stylish.
Pair them with an appropriate top such as a blouse or button-down shirt and add accessories like jewelry or scarves for added flair.
If your tea party has more formal requirements though, opt for tailored trousers in classic colors like black or navy blue paired with elegant pieces like silk blouses.
Do you have to wear a hat to a tea party?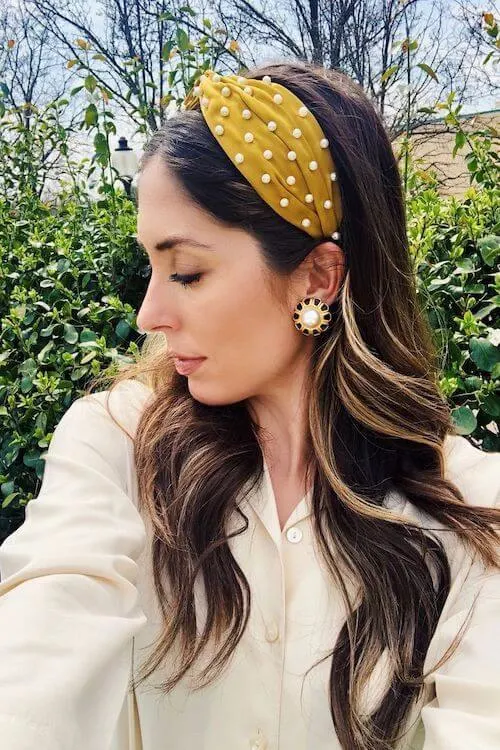 via Pinterest
When it comes to tea parties, the question of whether or not one must wear a hat is often asked.
While hats can certainly add a touch of excitement to any tea party, they are not necessary for guests to have an enjoyable time.
In fact, modern tea parties are less formal than in the past, making hats less of a requirement for attending.
Traditional etiquette rules suggest that wearing a hat can help complete an outfit and make guests feel more dressed up; however, hats are no longer considered mandatory for all attendees.
In some cases, opting for lighter headwear such as a fascinator, headband, or flower crown may be more appropriate depending on the style of your event.
What should you NOT wear to a tea party?
No matter if you're attending an afternoon tea, or a more formal evening tea, there are certain items of clothing that should be avoided.
Firstly, black is generally viewed as too severe for such occasions, and wearing it could make you stand out from the crowd in a negative manner.
Baggy or ripped jeans are also seen as too casual for any type of tea party and therefore should not be worn either.
Opting instead for something like a smart dress or trousers with a blouse can ensure that you're dressed appropriately and won't be out of place at your event.
It's important to remember that when dressing for any kind of social occasion, subtlety is key when it comes to fashion choices!
Modern & Classy Tea Party Outfit Ideas
Traditional Tea Party Dress Code
Attending a traditional tea party can be the perfect mix of sophistication and fun.
However, it's a good idea to follow a certain dress code according to the type of event you are attending.
When attending a traditional tea party as a woman, there are certain items that should be included in your outfit – starting with the iconic tea hat!
This piece is usually adorned with feathers, ribbons, or flowers and adds an elegant touch to your look.
Other than that, women should opt for light fabrics like cotton or silk in classic colors such as white, cream, or pastel tones.
A tea-length dress is also ideal for this kind of occasion since it covers more of your legs than other lengths do while still maintaining its classy vibe.
Wear A Tea Hat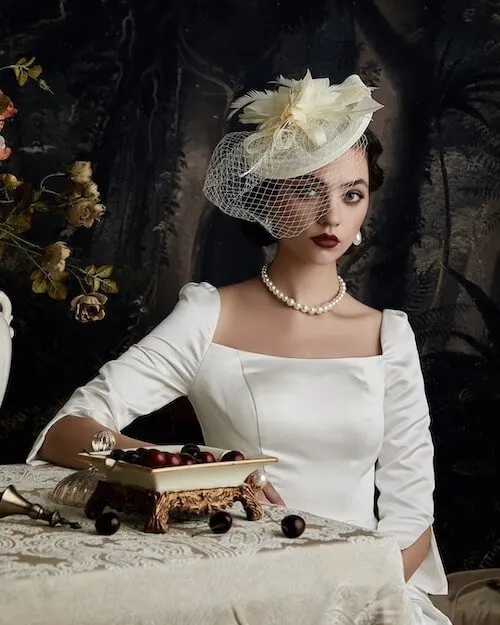 @babeyond_official
Tea-Length Dress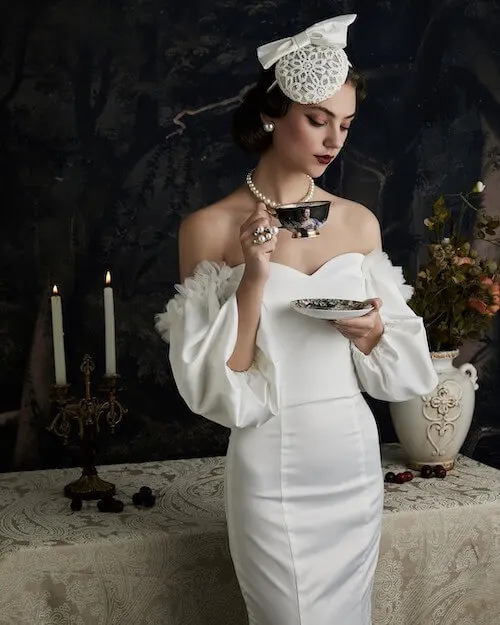 @babeyond_official
Formal Tea Party Style
When choosing what to wear to a formal tea party as a woman, start by looking at the invitation for any dress code guidelines.
Generally speaking, Tea Party attire calls for something more formal than casual such as dresses or skirts with blouses, or tailored suits and jackets.
Opting for clothing with simpler designs and cuts will ensure an elegant look while bolder prints or fabrics may appear too flashy.
When it comes to colors choose softer tones like pastels or neutrals – soft pinks and blues are great choices!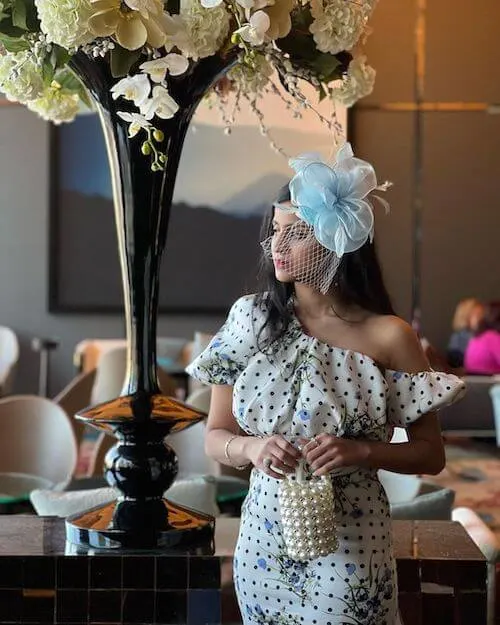 @deepijay
What do you wear to a modern tea party?
Today's tea parties are no longer restricted to the delicate, dainty styles of traditional tea parties.
Instead, they often take on a modern, stylish flair.
As such, knowing what to wear to a modern tea party can be difficult for women who want to look their best while still remaining fashionable and comfortable.
A great option is a dressy jumpsuit or wide-leg trousers with a tailored blouse.
The trousers should be fitted but not too tight; meanwhile, the blouse could come in any color and fabric you desire from lightweight cotton and linen blends perfect for hot summer days to heavier fabrics like velvet for more formal events.
Add some elegant accessories such as statement earrings or necklaces for an extra touch of sophistication.
Beautiful and fun dresses or skirts are also great ideas for a modern tea party.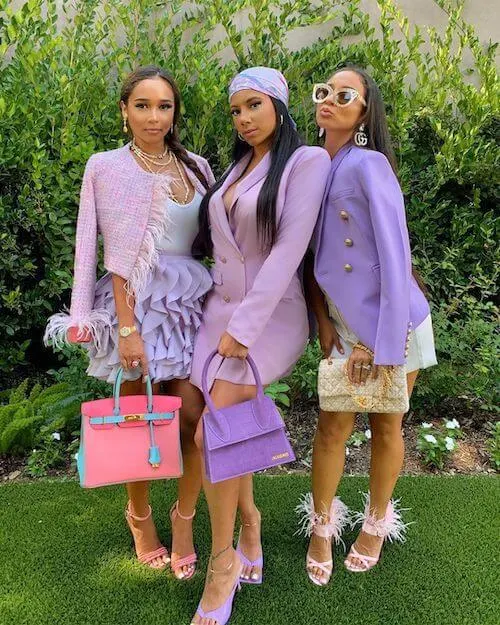 @alleyesonjordyc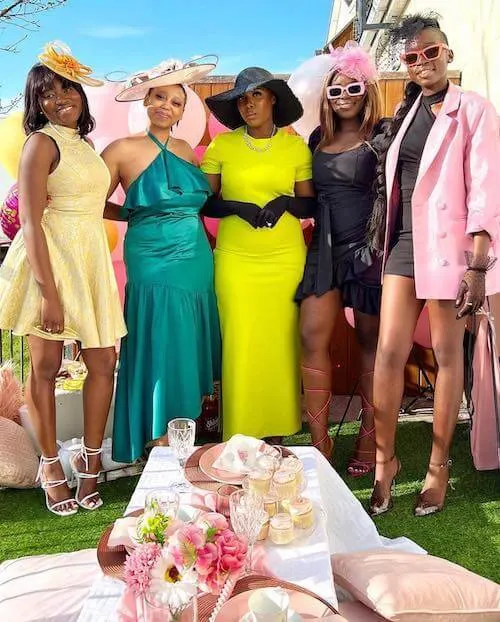 @official_sammien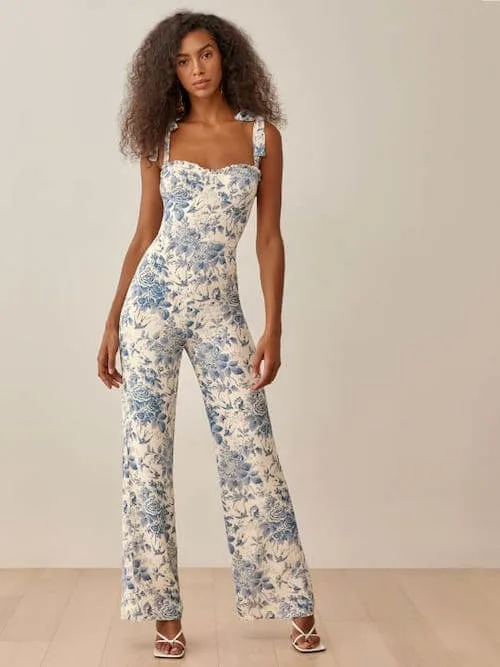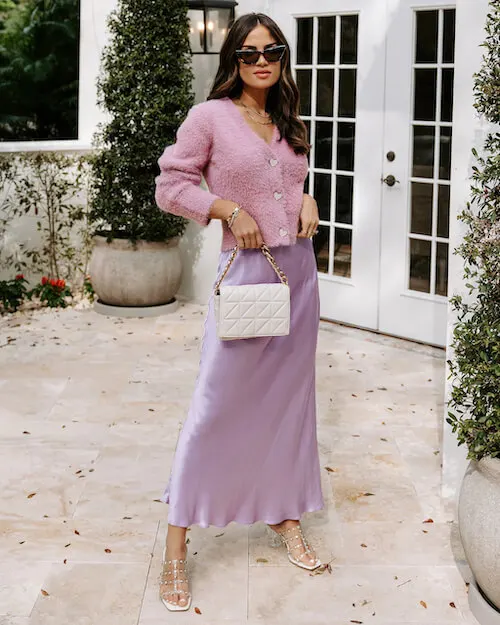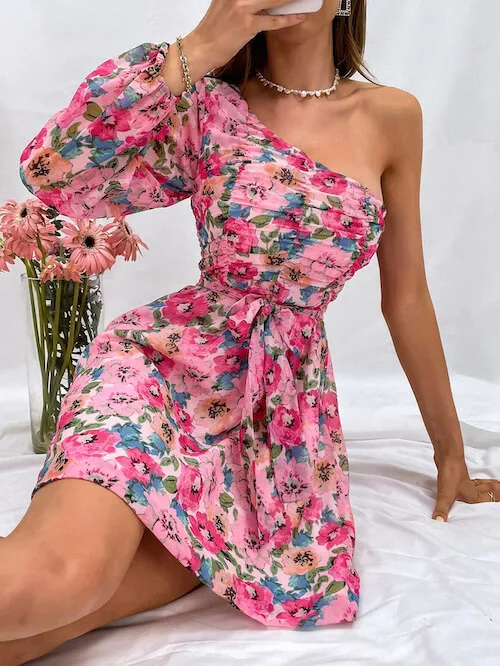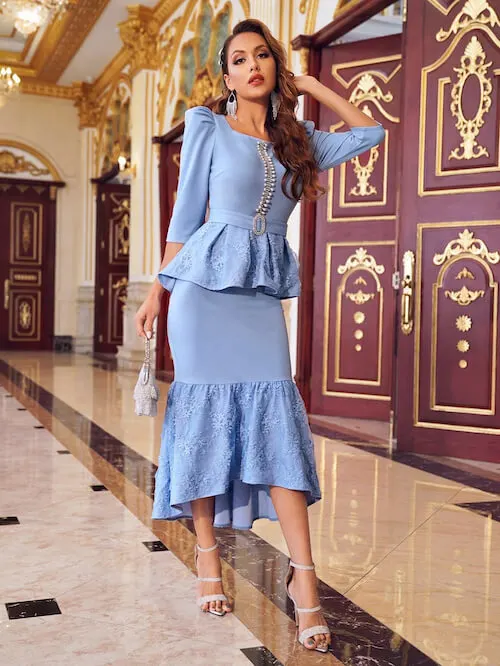 What is the dress code for a high tea party?
For those looking to attend a high tea party, it is important to understand the dress code for the event.
A woman attending a high tea party should select an outfit that is feminine and classy.
It is best to avoid bright, bold colors and patterns so as not to distract from the sophisticated atmosphere of the event.
Instead, opt for softer tones such as beige or pastel shades in classic silhouettes like dresses with modest hemlines or skirts that fall just below or above the knee.
Additionally, complement your look with accessories such as pearls or dainty jewelry pieces, a ladylike hat, and mid-heeled shoes.
Tea Party Hats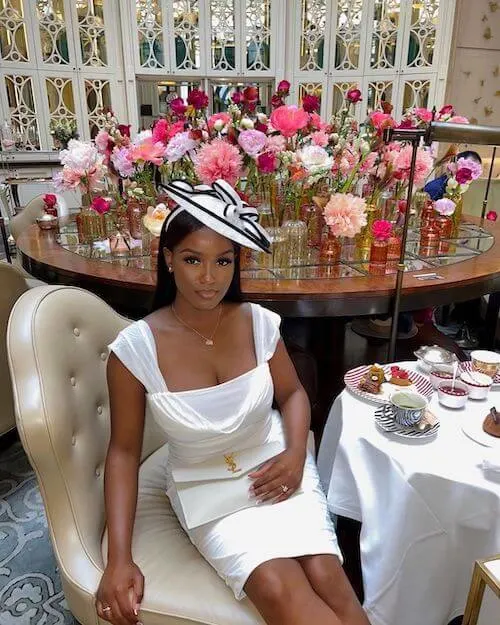 @barbarah.william
High Tea Dress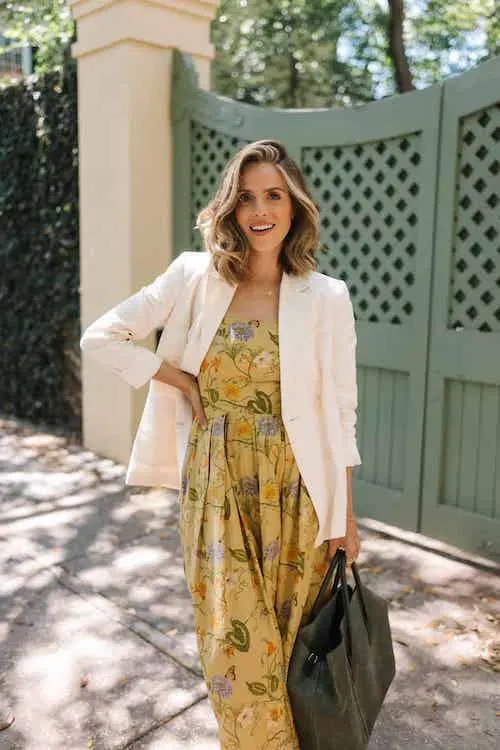 @juliaberolzheimer
Cute Garden Tea Party Attire
For women who are looking for inspiration on what to wear to a garden tea party, here are some tips.
Light summer dresses or skirts paired with a soft blouse are always an elegant choice.
Consider adding beads or pearls for an extra touch of sophistication.
If it's going to be chilly, throw a cardigan over top and add tights in coordinating colors for warmth.
As for shoes, opt for either sandals or ballet flats in neutral tones that won't take away from your overall look.
For accessorizing, use simple jewelry like stud earrings and maybe one statement necklace or bracelet.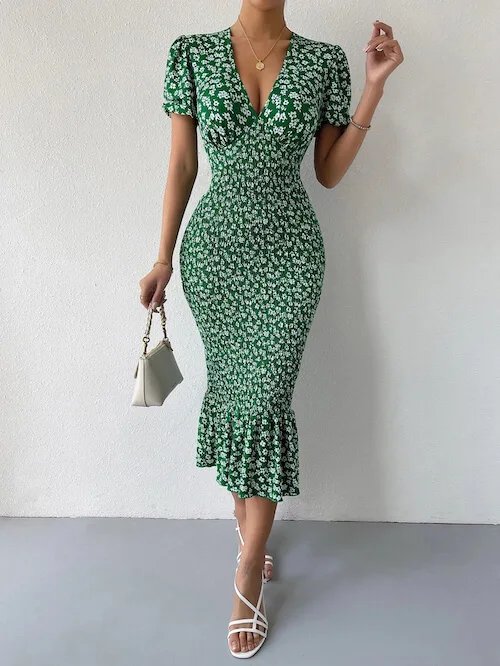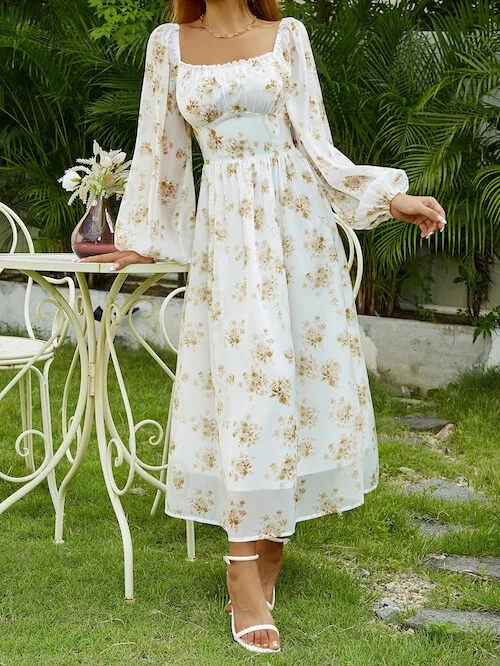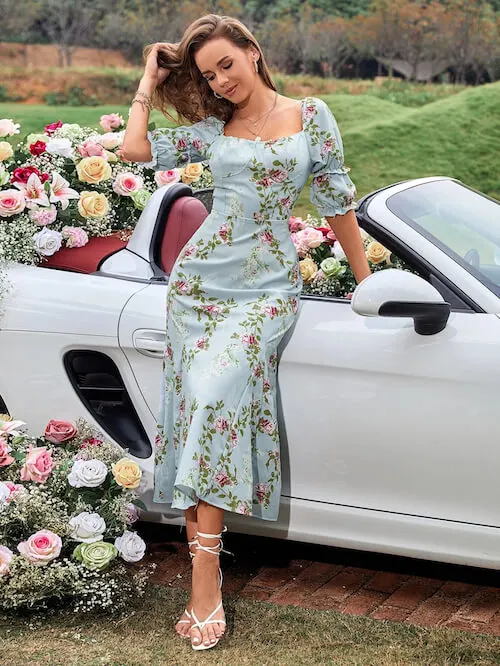 Smart Casual Tea Party Look
Tea parties are an elegant affair, but you don't have to be overly formal when dressing for a casual tea party.
Smart casual is the ideal look for women attending a casual tea party – it's the perfect balance between casual and sophisticated.
What should you wear? Here are some tips to help you create a stylish ensemble that will ensure you look your best.
Begin with smart trousers or jeans and pair them with a nice top such as a blouse, T-shirt or sweater.
A flowing skirt is also acceptable if the event is more laid back, just make sure it's not too short or revealing.
To complete your look add a structured jacket such as a blazer or structured cardigan in neutral tones like navy, black or cream – these can also be used to layer up for colder weather.
Chic Dress Pants or Jumpsuits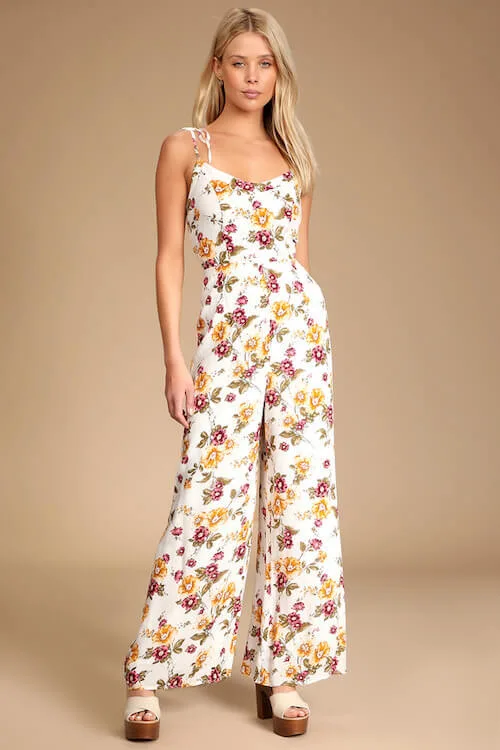 Floral Print Maxi Dress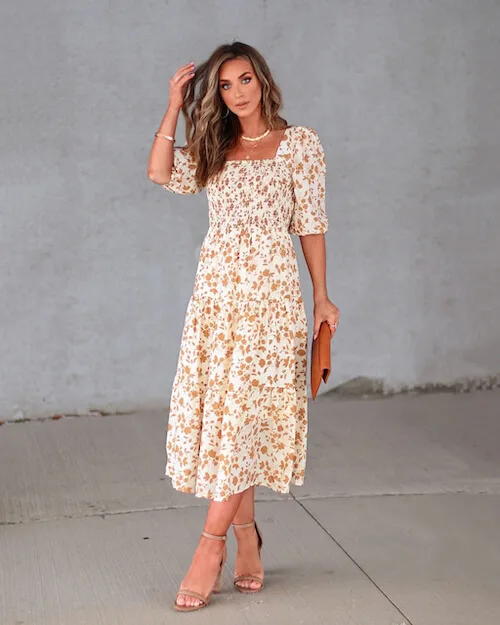 Midi Dress or Skirt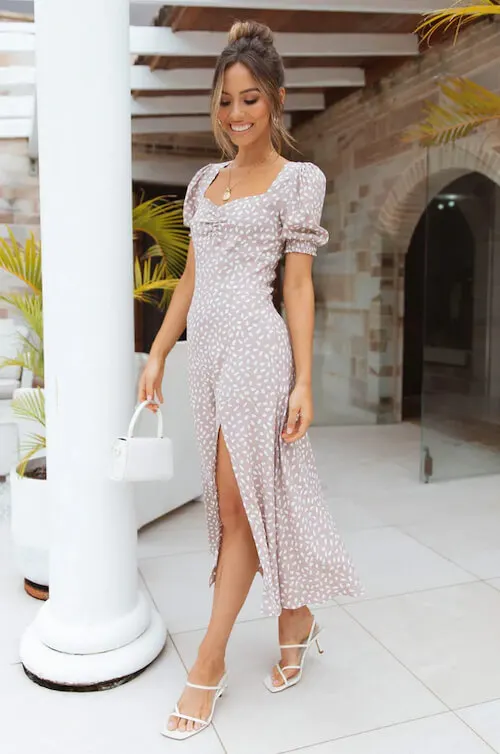 Cute Casual Dress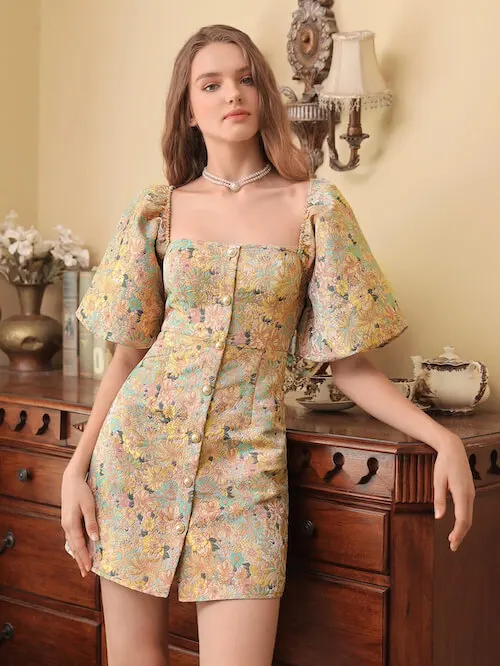 Strapless Summer Maxi Dress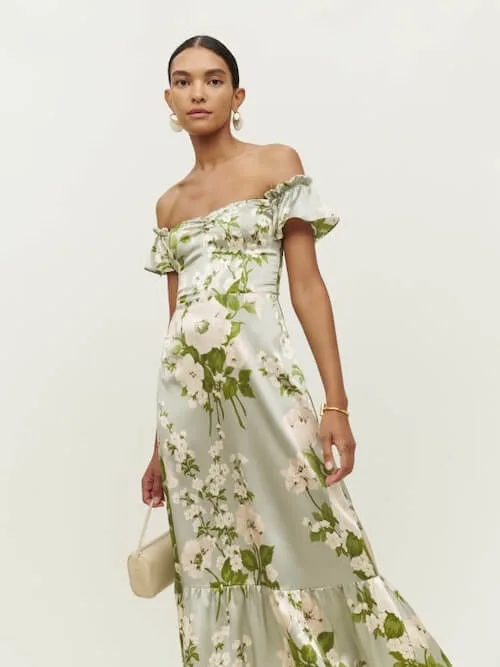 How to Dress for a Tea Party?
What to wear to a tea party-themed baby shower
A tea-party themed baby shower is a fun, unique way to celebrate the impending arrival of the little one.
Whether you're the guest of honor or an attendee looking for inspiration, it's important to dress accordingly.
With so many fabulous options available, finding what to wear can be overwhelming.
Here are some tips for styling yourself for the special occasion:
Start with something classic and feminine like a knee-length dress or skirt.
Opt for muted pastel shades or light floral prints to evoke a timeless and elegant look.
Accessorize with delicate jewelry such as pearl earrings or an antique bracelet; these will add a touch of sophistication without being too over-the-top.
If you want to take your ensemble up a notch consider adding colorful pumps in bright hues like yellow or pink.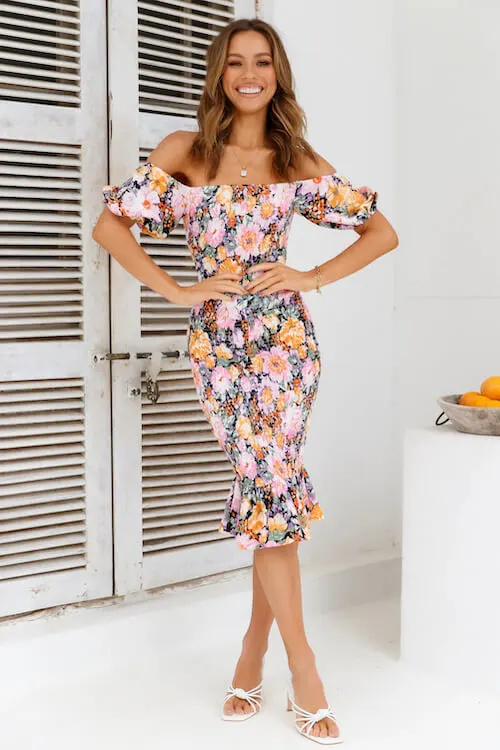 via Pinterest
What to wear to a tea party bridal shower
When deciding what to wear to a tea party bridal shower, it's important to consider the location, the time of day, and the season.
It's also essential that guests respect the wishes of the hostess by following any particular dress code requests.
Whether you are attending an elegant afternoon affair or an outdoor summer fete, there are plenty of appropriate options.
For ladies, classic silhouettes such as dresses or skirts in nice fabrics are ideal.
Consider adding a statement piece such as a hat or scarf for extra flair!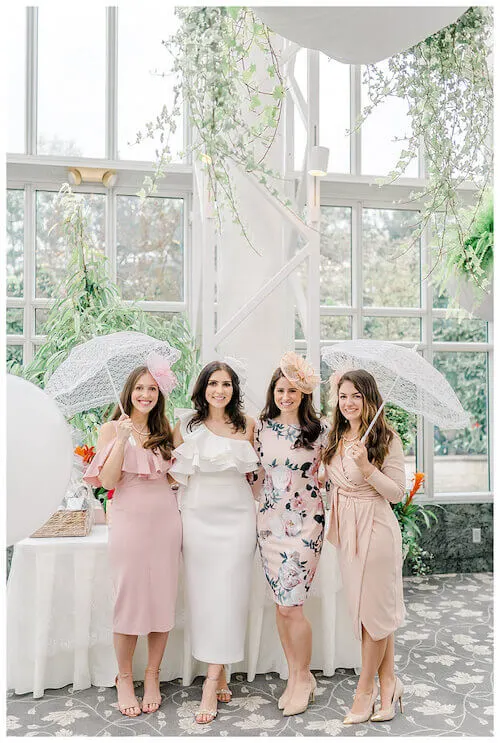 @karinamekel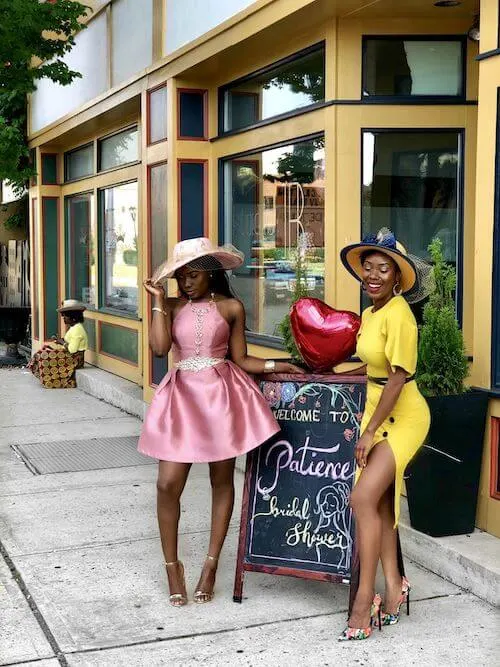 @emmalynlove_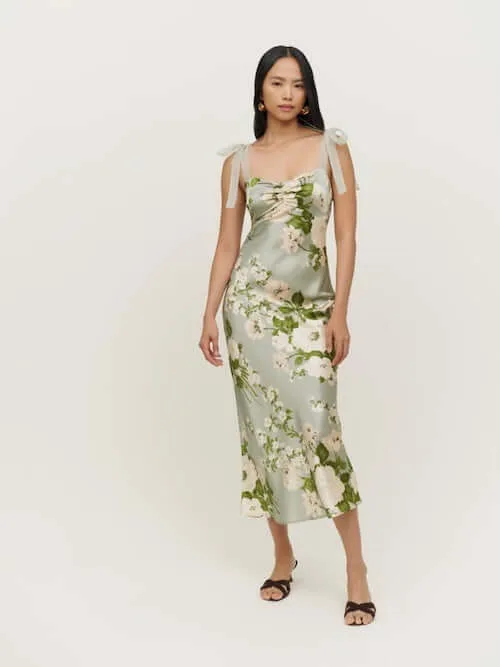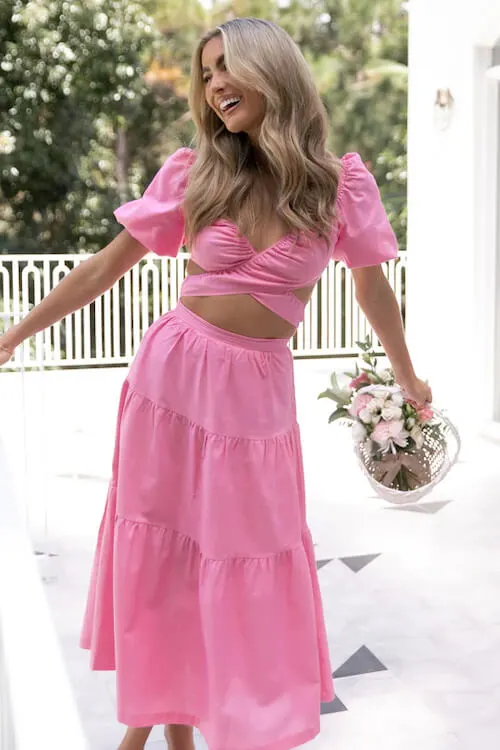 What to wear to a tea party brunch
When it comes to attending a tea party brunch, it's important to dress appropriately.
The right outfit can make you feel confident and stylish while still adhering to the rules of etiquette.
Here are some tips on what to wear for a tea party brunch as a woman:
Opt for an outfit that looks polished but is still comfortable enough so you can relax and have fun.
Depending on the season, consider wearing either a knee-length dress or skirt with a nice blouse or lighter fabrics such as linen in the summer months.
Accessorize with minimalistic jewelry like earrings or necklaces but avoid overly chunky pieces that might be distracting from the conversation.
You can also add a light cardigan if you want extra coverage against colder weather.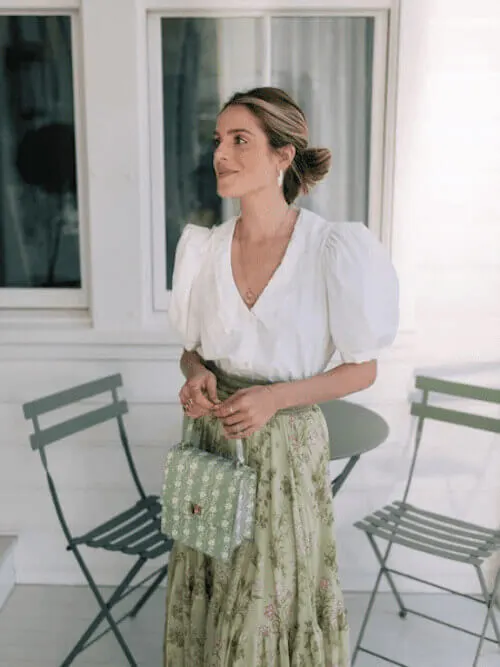 @juliaberolzheimer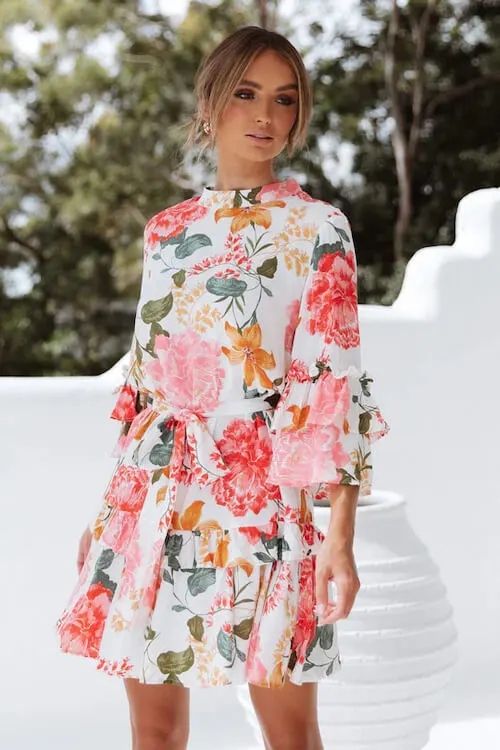 What To Wear For Afternoon Tea Party
An afternoon tea party is a great way to catch up with friends over delicious treats and hot beverages.
It's important to dress the part for such an event, so here are some tips on what to wear for an afternoon tea party.
Start off by choosing a light-colored dress that is appropriate for the season.
A pastel hue like blush pink or sage green looks great in spring, while a bright yellow can make you look sunny and cheerful in the summertime.
You can also add additional layers of style with accessories like statement earrings and necklaces, as well as stylish hats or fascinators.
Don't forget your shoes either – flats are best suited for this type of occasion, but you can still keep it chic with classic pumps or sandals.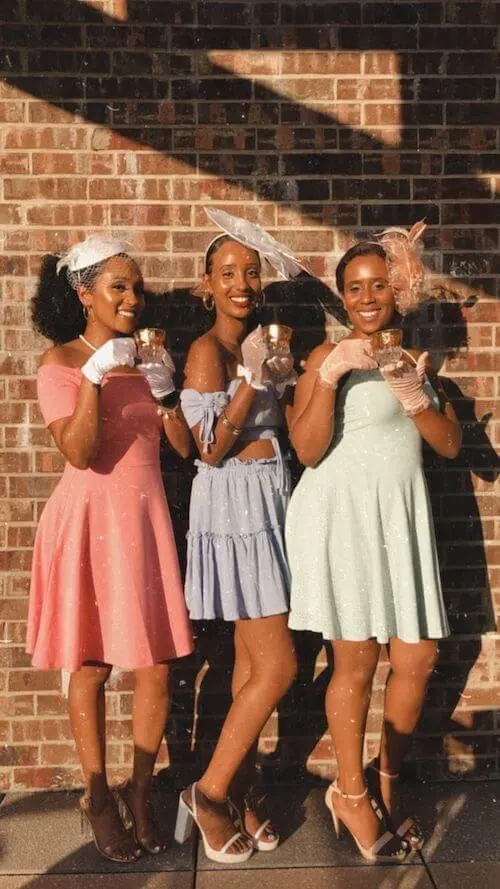 via Tumblr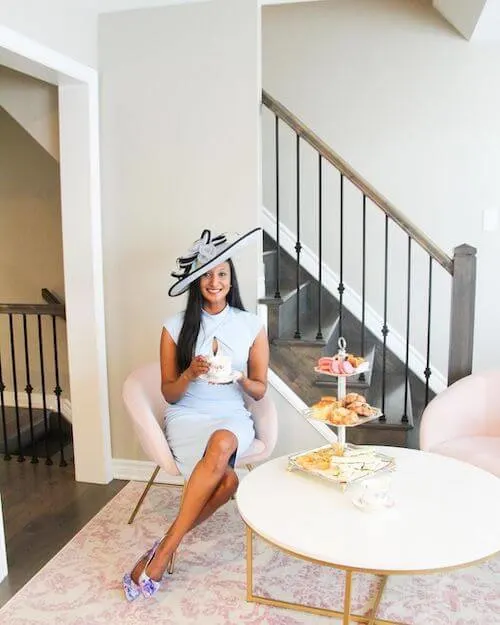 @thewkndfashionista
What To Wear To Indoor Afternoon Tea Parties
Having an afternoon tea party indoors is a great way to entertain and catch up with friends in a cozy setting.
When putting together your look for the occasion, it's important to find something comfortable, yet stylish.
For women attending an indoor afternoon tea party, there are some go-to pieces that will ensure you look sophisticated and pulled together in any setting.
A great place to start is finding a dress or blouse that fits comfortably but still looks elegant.
To keep warm and balanced throughout the event, pairing your blouse with trousers can complete your outfit while also allowing you freedom of movement.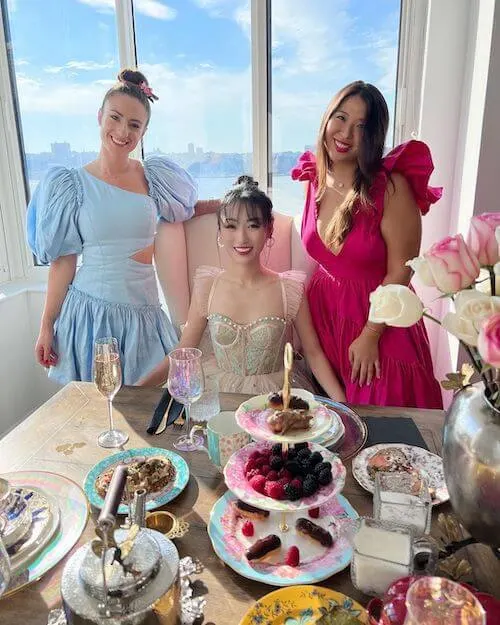 @siennali_designer
What to wear to a tea party birthday
A tea party birthday is a fun, girly, and exciting way to celebrate a milestone.
Whether you are attending the event or throwing it for someone special, below are our favorite fashion tips for such an event.
Pink is often associated with femininity and romance making it an ideal color for this type of celebration.
To complete your outfit why not opt for some trendy platform shoes?
This type of shoe will add height and make any dress look more stylish.
They also come in various styles from classic pumps to statement wedges so take your time when selecting the perfect pair for your party look!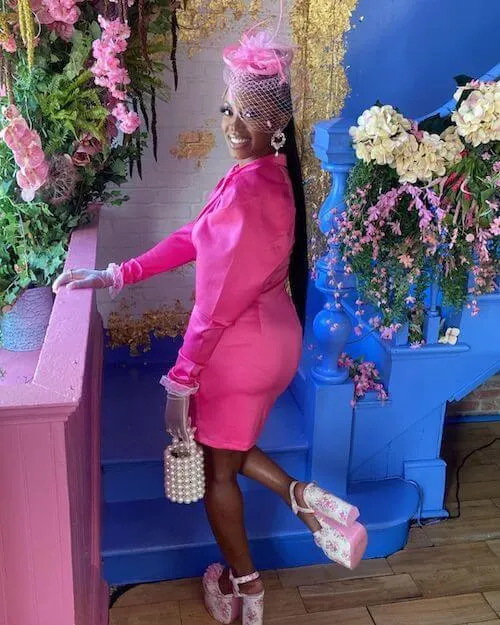 @tayjsomajor_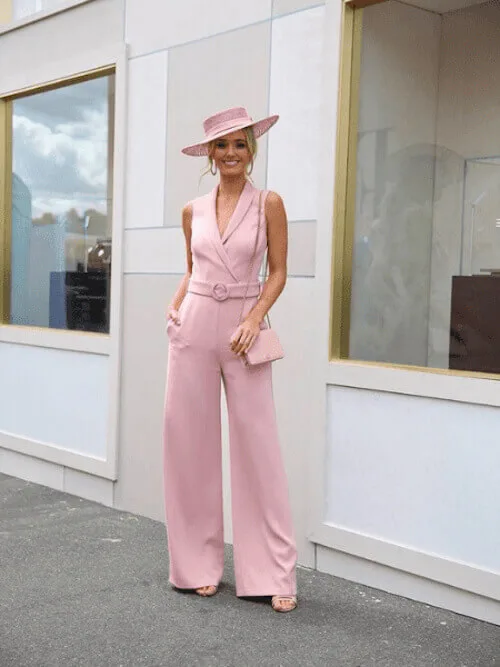 via weheartit
@whatnicolewore
What to wear to a tea party in winter
A tea party in winter is the perfect opportunity to show off your style.
Whether it's a formal gathering or an informal affair, there are some key items that every woman should consider for their winter tea party wardrobe.
First and foremost, layer up!
Think about adding a warm coat over a dress or skirt for added warmth and texture.
A nice pair of tights can also help to keep you feeling comfortable if the weather gets chilly outside.
To complete the look, don't forget accessories like hats, scarves, and gloves.
They will add both style and warmth – plus they make great conversation starters with other guests at the tea party!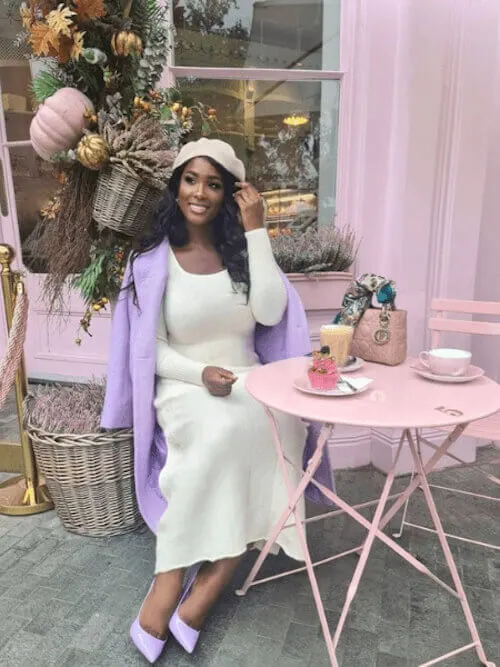 via Tumblr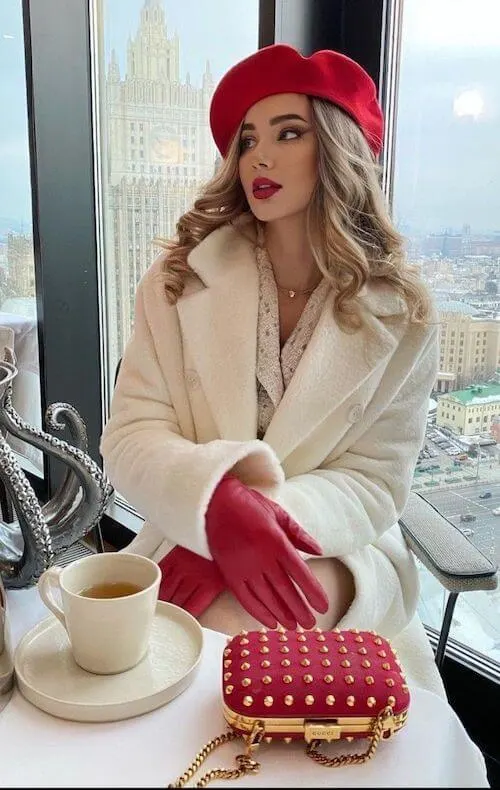 via Pinterest
What to wear to a tea party in the fall
Whether attending a casual or formal event, there are several outfit options that are perfect for a fall tea party.
For those attending a more casual tea party, cozy knits such as sweaters and cardigans are ideal choices.
To complete the look, pair your sweater with chic trousers or a tweed skirt, and add simple accessories like pearl stud earrings and ballet flats.
For something slightly more dressed up, opt for an A-line dress or skirt in autumnal hues like burgundy or mustard yellow.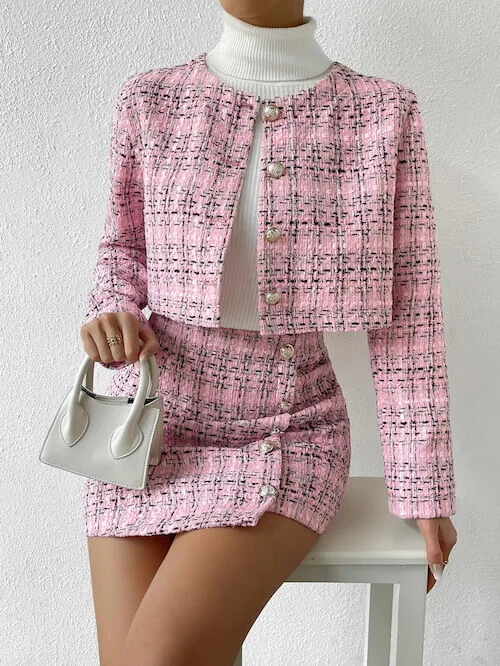 This post was all about what to wear to a tea party.
About The Author
Tracy is an experienced personal stylist, shopping expert, and fashion & lifestyle blogger. She has been featured on Time Magazine, Bustle, Best Life, Glam, The Zoe Report, Mic, and GOBankingRates, for her insights on fashion, beauty, home decor, and lifestyle. Read More
Related Posts: