Looking for cute spring outfits 2021 ideas? Check this post for 30+ trendy cute spring outfits and all the affordable products for you to copy these ideas!
This post may contain affiliate links, which means I'll receive a commission if you purchase through my link, at no extra cost to you. Please read the full disclosure here.
This post is all about cute spring outfits.
TRENDY CUTE SPRING OUTFITS YOU CAN COPY EASILY
Big Collar
The big collar style is really very popular this year. I was very surprised to see how cute big collars can adapt to so many styles. Whether it is paired with trousers to create a look that is enough for work or paired with a sweater to create a warm retro style, the big collar can make ordinary outfits unique.
Copy The Looks:
If you don't want to spend a lot of money to buy a new top with this big collar design, you can just buy a few fake collars. These different styles of fake collars can transform the ordinary clothes you already had in your wardrobe into a top with a big collar!
Corset
Corsets are becoming more and more popular. How can you not buy a corset this year?
Don't you know how to wear a corset? Check the below looks!
In addition to treating it as a normal inner outfit with a coat, a suit, or a cardigan, we also recommend that you try to wear it directly as a top.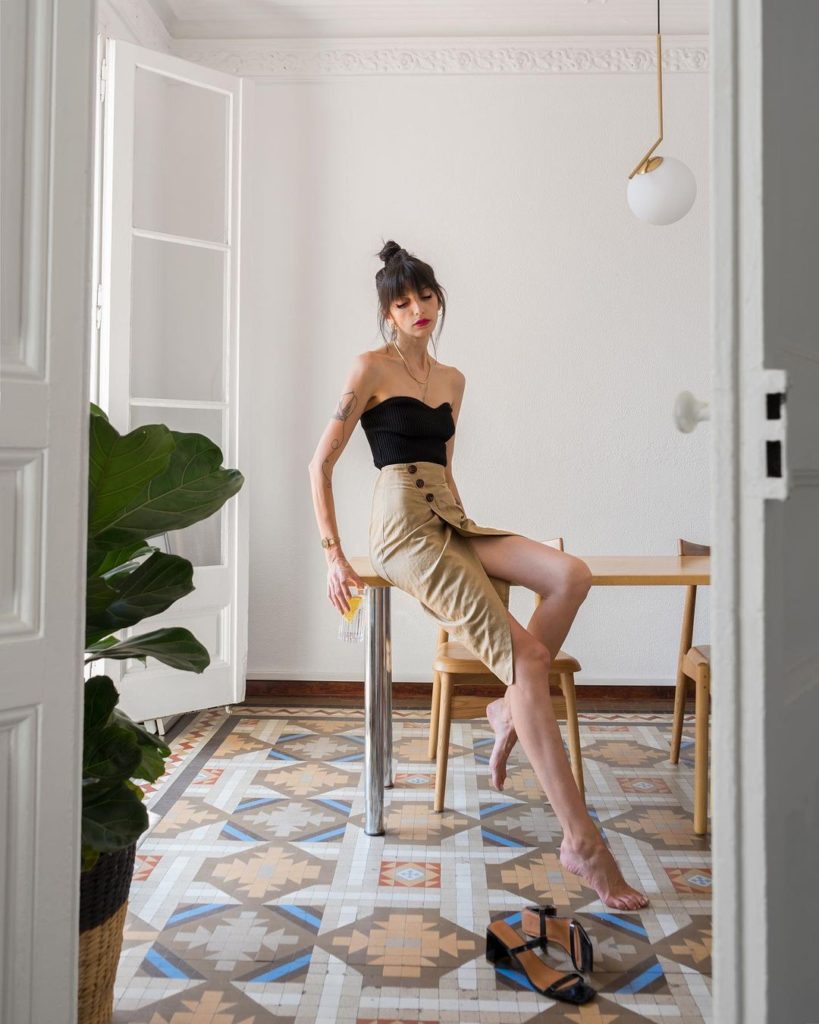 If you are afraid that the corset looks too sexy, you can match straight pants and jeans to dilute its feminine style, make the overall look more balanced, and at the same time fully show your figure and exquisiteness of your corset.
Copy The Looks:
Crop Top
A crop top can easily create a youthful and casual image. Whether it is a crop tank top or a cropped cardigan, we strongly recommend that you own one. It can instantly make your thighs very long! So, why not try it?
@mocean__
Copy The Looks:
Checkerboard
If you like black and white color matching, or want to know what kind of pattern is popular this year and not easy to look tacky, we strongly recommend that you try a checkerboard top! It can create a chic but vibrant style.
Copy The Looks:
Sweater Vest
Sweater vest has been popular for a while, but how practical and cute it is in spring. We recommend that you try the same color combination this year. This method can make your sweater vest look more expensive. At the same time, if you are more worried that wearing a sweater vest will appear naive, the matching of the same color series will add a lot of mature and elegant feeling to your whole look.
@sofiamcoelho
@barbarakristoffersen
@jordyn_acc
Copy The Looks:
Backless Top
This year, boldly show your beautiful back! This backless top is very popular this year! You can use it to match almost all the bottoms!
Copy The Looks:
Pleated Skater Skirt
Skater skirt has been popular for a while. However, do you still feel that you are missing a suitable and cute skater skirt? Take a look at these matching methods and skirts we have selected for you! In addition, different lengths and different widths of the pleats will bring different looks!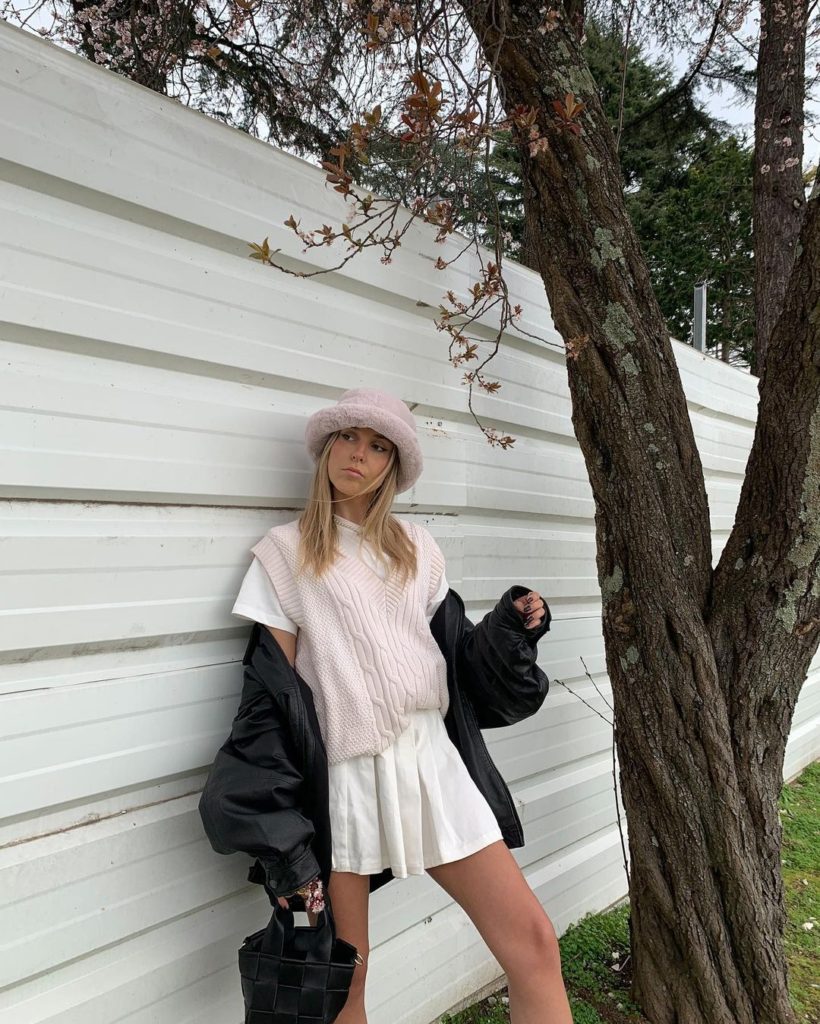 @sweetinstabella
Copy The Looks:
This post was all about cute spring outfits.
About The Author
Tracy is an experienced personal stylist, shopping expert, and fashion & lifestyle blogger. She has been featured on Time Magazine, Bustle, Best Life, Glam, The Zoe Report, Mic, and GOBankingRates, for her insights on fashion, beauty, home decor, and lifestyle. Read More
Related Posts: