Looking for date ideas for new couples? Want to know how to become closer during your next date? Check this post today!
It is tough to find out date ideas for new couples. You two don't know much about each other, and you absolutely want to leave great impressions. Also, you want to know more about each other. So, what can you do?
In this post, you can find all the cheap, fun, and cute date ideas you need and great date night ideas for new couples you want to try!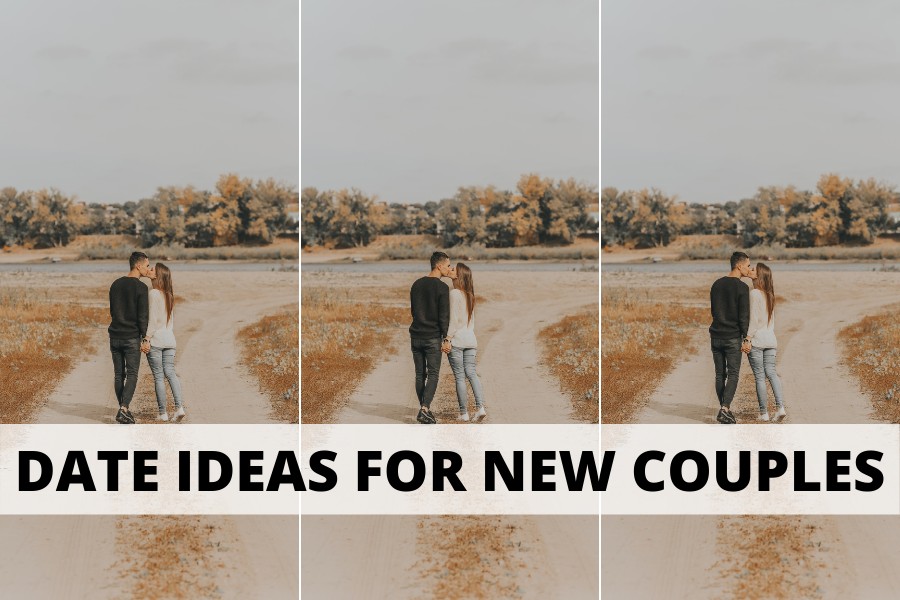 This post may contain affiliate links, which means I'll receive a commission if you purchase through my link, at no extra cost to you. Please read the full disclosure here.
This post is all about date ideas for new couples.
Best Date Ideas For New Couples
Related Posts:
√ How To Be A Good Girlfriend: 20 Proven Tips From Happy Couples
√ 100 Romantic Things To Do With Your Boyfriend
√ 80 Deep Questions To Ask Your Boyfriend To Get To Know Him Better
Go to the private theater to watch a movie
Go to the beach to watch the sunset
Outdoor picnic
Go to the vintage stores
Go to the concert hall to listen to a romantic concert
Buy things at the flea market
Volunteer together
Dance Class
Attend a gathering of friends
Take care of each other's pets
Learn to mix a cocktail
Bungee jumping
Listen to a lecture
Play bowling
Take a yoga class
Participate in local sports competition
Hiking
Drive around the city
Visit the record stores
Eat at the newly opened restaurant
Go donate blood together
Do handicraft together
Visit a local winery or food factory
Participate in the bazaar
Go buy plants together
Learn to paint and create a work together
Play Lego
Explore a neighborhood you've never been to
Watch a horror movie together
Learn a simple musical instrument together
Visit the art gallery
Visit the city history exhibition
Go to where your date went to school and lived for a few years
Watch a live comedy show
Participate in the recording of talk shows
Ice skating
Watch the stars
Go to the zoo
Travel in nearby cities
Escape room
Creative First Date Ideas For New Couples
Visit a private museum
Watch sports
Cycling
Go to the local market to make pottery
Visit the auto show
Learn photography skills and take good-looking photos for each other
Play tennis
Go to the countryside
Record audiobooks together
Learn to compose, and record your own songs
Vlog together
Attend a book club
Plan for the next month
Go shopping and choose clothes for each other
Learn a new language together
Have a massage together
Listen to your favorite music
Watch old movies together
Make a dish together
Participate in local university activities
Movie marathon
Organize old photos
Visit a nearby farm
Fly a kite
Go to the bookstore to choose books
Camping
Plan the next date
Edit a video together and upload it to Youtube
Go to the water park
Horse riding
Go boating on the lake
Plan your next travel
Tidy up the garden
Visit the pet shop
Play games
This post was all about date ideas for new couples.
About The Author
Tracy is an experienced personal stylist, shopping expert, and fashion & lifestyle blogger. She has been featured on Bustle, Best Life, Glam, The Zoe Report, Mic, and GoBankingRates, for her insights on fashion, beauty, home decor, and lifestyle. Read More
Other Posts You May Like: