Looking for cozy and cute fall decor ideas for home? Check this post for 49 amazing fall decor inspirations, and the best fall decor finds this year.
Fall is my favorite season for home decorations. The brilliant colors of autumn can always arouse our various creative ideas and make us feel excited.
If you, like me, can't wait to decorate this year's fall decorations, you must check these 49 fall decor ideas for the home that we have selected for you.
In this list, we include fall outdoor decor ideas, fall front porch ideas, fall decor DIY ideas, fall decor kitchen ideas, fall living room decor ideas, fall bedroom decor ideas, fall table decor ideas, and more!
And you will find that we have introduced a lot of simple decoration ideas that can be used even for small spaces so that you can fully set up a cozy room to welcome this beautiful season.
Finally, don't forget to check our favorite fall decor finds that you can click and shop directly! These decors are affordable and starting from only $2!
This post may contain affiliate links, which means I'll receive a commission if you purchase through my link, at no extra cost to you. Please read the full disclosure here.
This post is all about fall decor ideas for home.
Fall Decor Ideas For Home: Outdoor Ideas
1. A Calm Set Up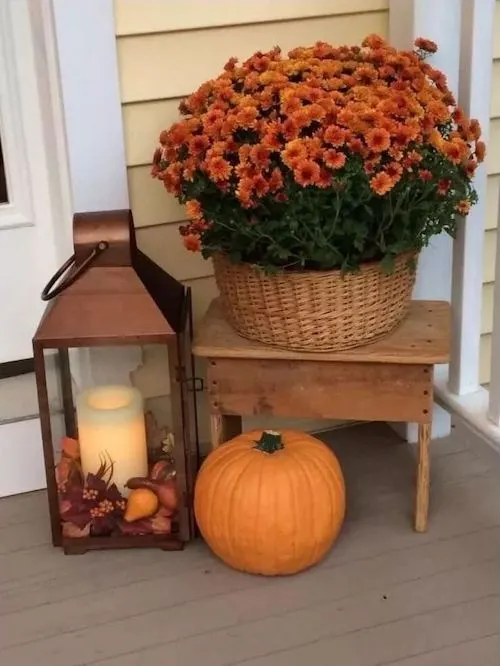 2. A Creative Hanging Decor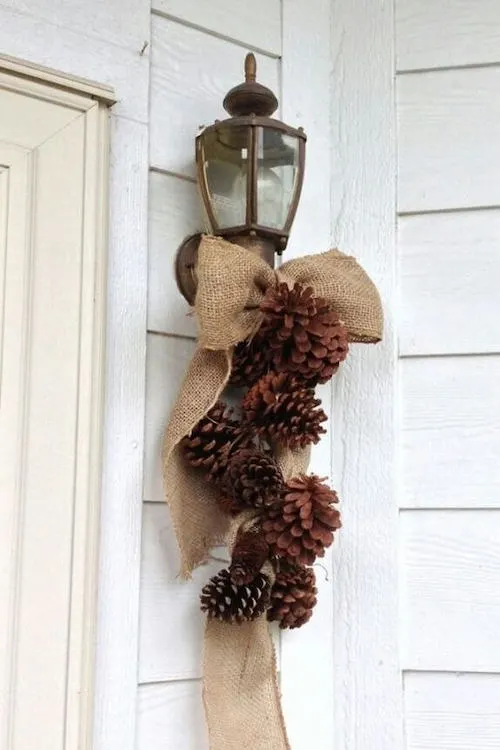 3. Adorable Porch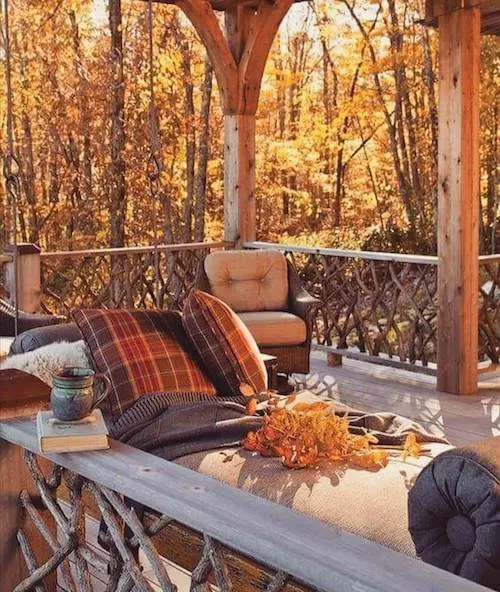 4. Pretty Lights
5. Decorate The Front Step
Fall Front Porch Decor Ideas

6. Pumpkins And The Words
7. A Basket Of Pumpkins
8. The Front Porch Decorations
Fall Decor DIY Ideas
9. DIY Coffee Table Decor
You can also find the video tutorial below:
10. Simple Leaves Wall Decor
11. Pine Cones And String Lights
12. Cute Leaf Frame Decor
13. Cozy Leaves Decor
14. Leaves Decor Candle Holder
15. Fall Wardrobe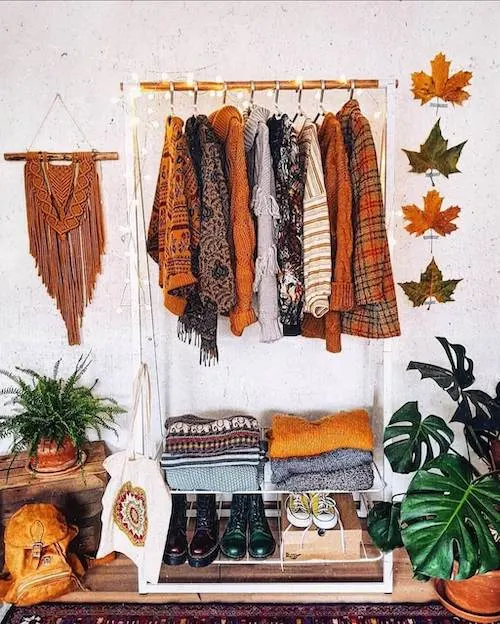 16. Romantic Fall Pine Cone Decors
Fall Decor Kitchen Ideas



17. Fall Kitchen Decor Inspirations
Fall Decor Ideas For Home: Living Room Ideas
18. Same Color Scheme
19. A Reading Vibe
20. Cozy Night Set-Up
21. A Fall Set Up Living Room
22. Add An Egg Chair
23. Move The Sofa To The Windows
24. Set Up A Cute Mantel
25. Mix A Lot Of Materials
26. Add Earthy Ottomans
27. Add Cozy Fabrics
28. A Modern Fall Living Room
29. Boho Fall Living Room
30. Set Up A Cozy Corner
31. Rustic Decor Ideas
32. Decor The Entryway Table
33. Hey There!
34. A Calm And Pretty Coffee Table Set-Up
Fall Decor Ideas For Home: Bedroom Ideas
35. Cute Bedroom Fall Decorations
36. A Spooky Bedroom
37. A Simple Calm Corner
38. Add A Pumpkin Blanket
49. Don't Forget The Chunky Knit Blanket
40. A Colorful Fall Bedroom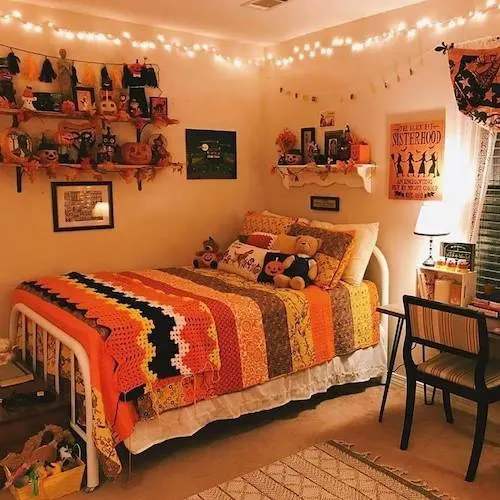 41. Choose A Perfect Pillow For Your Perfect Reading Spot
42. Mix Brown And Beige
43. Use String Lights And Candles
44. Simple Yet Adorable Decorations
45. Use Many Pillows
46. A Cozy Boho Room
Fall Decor Ideas For Home: Fall Decor Table Ideas
47. DIY Leaves Candle Holders
48. Simple DIY Set-Up
49. Farmhouse Fall Centerpiece
Starting From $3!!! Swipe To Check Our Favorite Fall Decor Finds This Year:
This post was all about fall decor ideas for home.
About The Author
Tracy is an experienced personal stylist, shopping expert, and fashion & lifestyle blogger. She has been featured on Time Magazine, Bustle, Best Life, Glam, The Zoe Report, Mic, and GOBankingRates, for her insights on fashion, beauty, home decor, and lifestyle. Read More
Related Posts: