Looking for bedroom decor ideas for women? Check this post for 31 stunning bedroom ideas that we rounded up for you. You'll love them so much and can't wait to copy them!
Are you about to move into your first apartment, ready to decorate your home? I always remember the first time I owned my own apartment. I was really very excited at that time.
I think the same goes for you! Whether it is the first time you live by yourself, or you want to upgrade your room decoration in the new year, I hope this post can help you.
Here, we have rounded up more than 30 amazing bedroom ideas for women. We will also explain the decorative tips, which can help you copy these ideas more easily!
From all these ideas below, you'll see the importance of choosing the right schemes for your room, using pop-up colors creatively, and how to use the lights to decor your room, and so many more.
After reading this post, you will get more ideas on how to make a bedroom more expensive and cozy, and make you comfortable at home!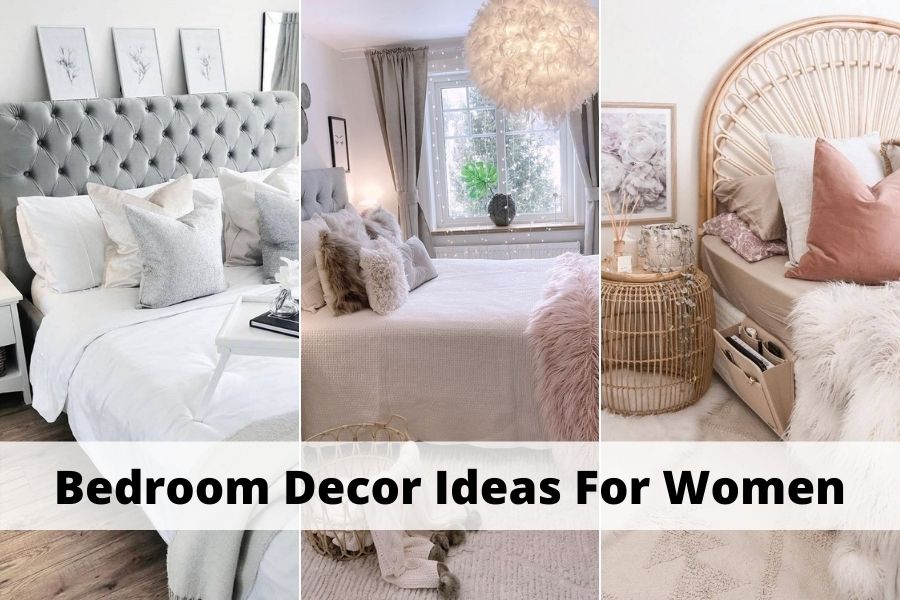 This post may contain affiliate links, which means I'll receive a commission if you purchase through my link, at no extra cost to you. Please read the full disclosure here.
This post is all about bedroom decor ideas for women.
BEST BEDROOM DECOR IDEAS FOR WOMEN
Female Cozy Bedroom Decor Ideas
The cozy style is one of our favorite styles. It will quickly produce a feeling of returning to a warm home.
This style is actually not difficult to create. You can easily add a more cozy vibe to your favorite modern style or rustic style.
The easiest decorations to create a cozy style are a lot of pillows, chunky woven blankets, and fluffy rugs.
You don't need to consider whether they are too many, as long as the colors between them are coordinated with each other, you can place them in your bedroom.
Finally, don't forget the magical effect of lighting in creating cozy bedrooms for women! They don't cost much but would have a huge impact on the room. Don't use ordinary lights, avoid bright light sources, and use string lights, candle holders, paper lanterns, etc. more. Arrange these small lights in your bedroom, not only cozy but also very romantic.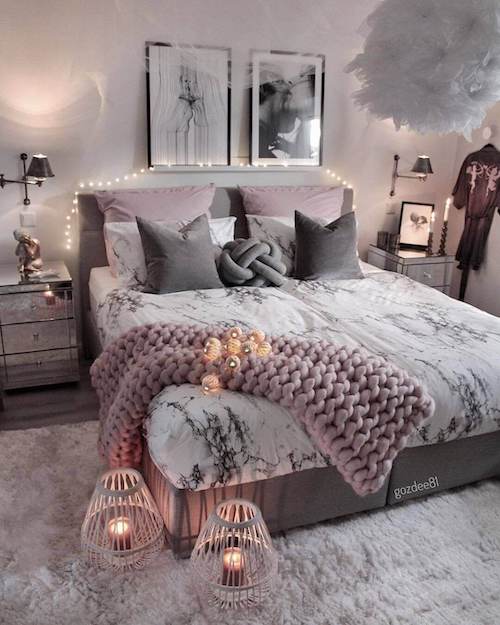 @gozdee81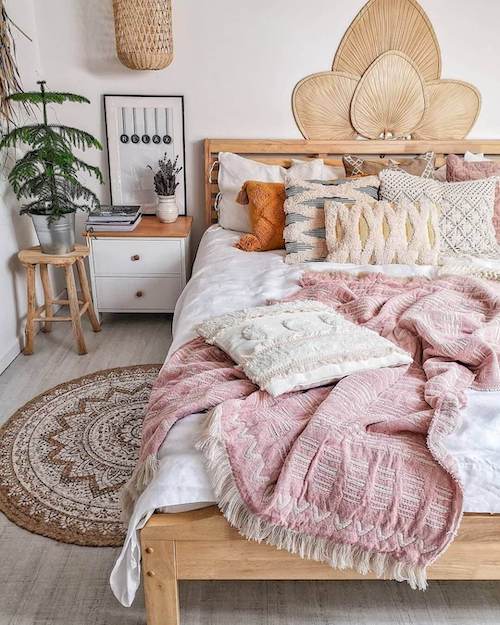 @z_potrzeby_piekna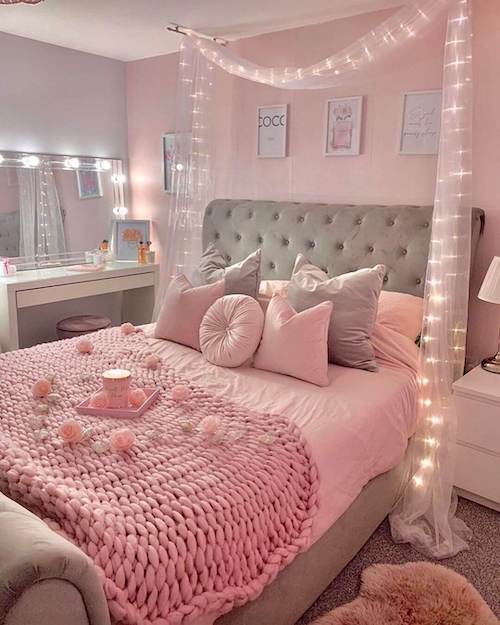 @perfectpinkhouse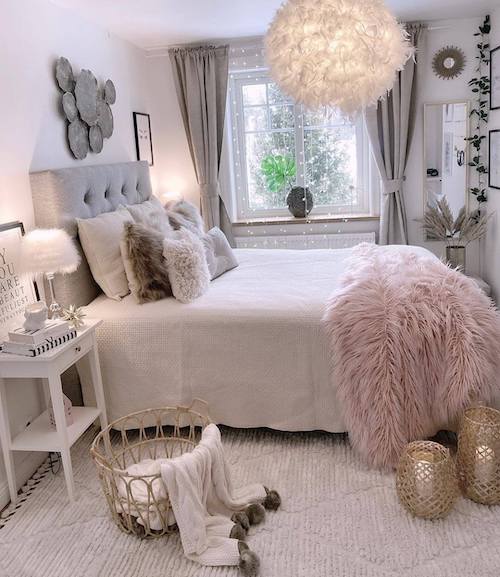 @homebyis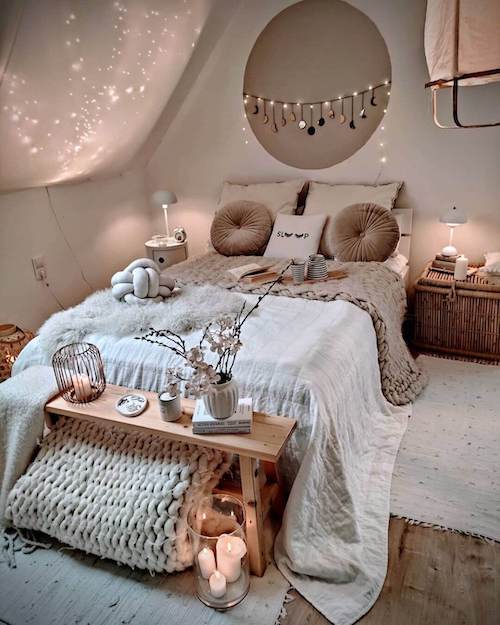 @herzenstimme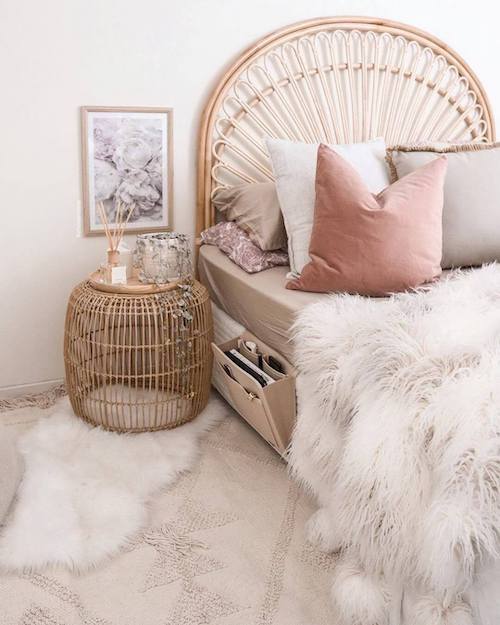 @homebyis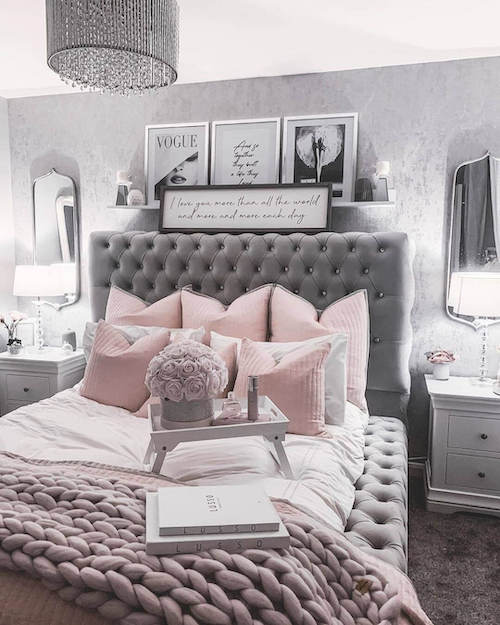 @theonlywayisgrey_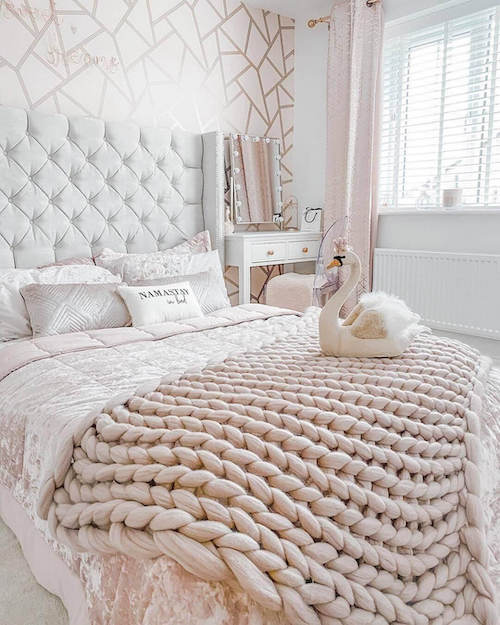 @themarklandhome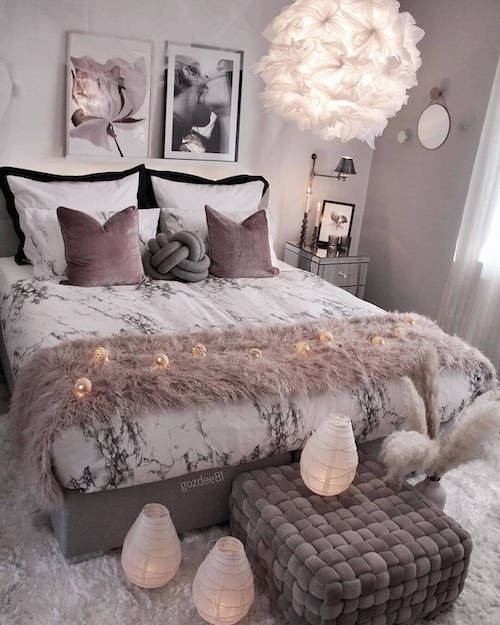 @gozdee81
Modern Bedroom Ideas For Women
The simplicity and fashion sense of the modern style deeply attracted us. The key to creating a modern style is to pay attention to the coordination of colors, try to use white, light pink, gray.
At the same time, avoid using too complicated patterns. You can use minimalist wall decorations, modern photography, and simple furniture to enhance the modern styles.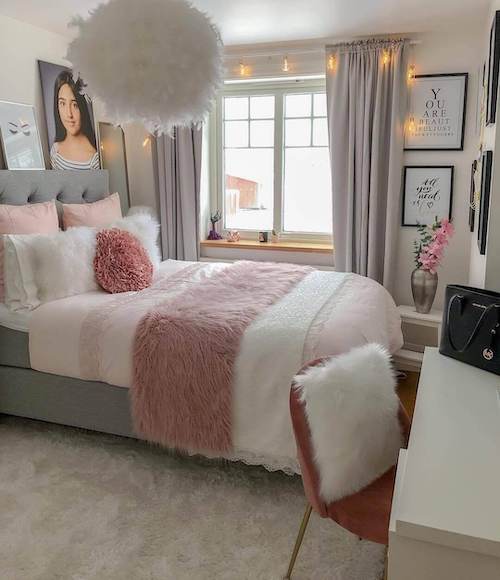 @homebyis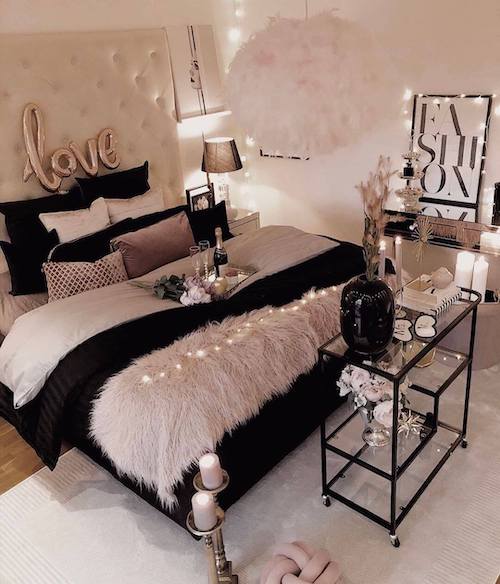 @herzenstimme
@mrsvictoriabaker_athome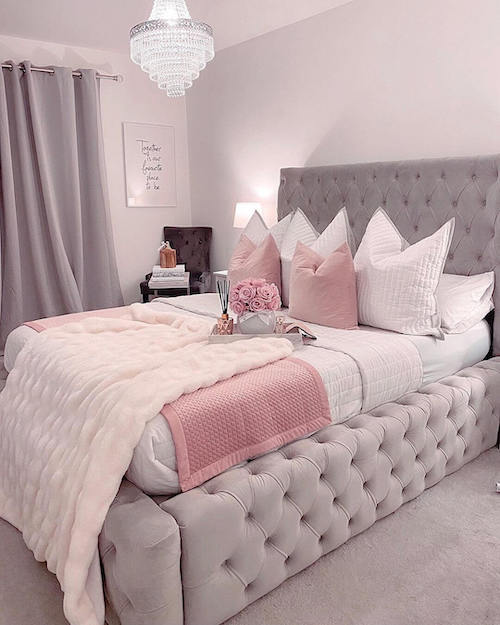 @homeofcc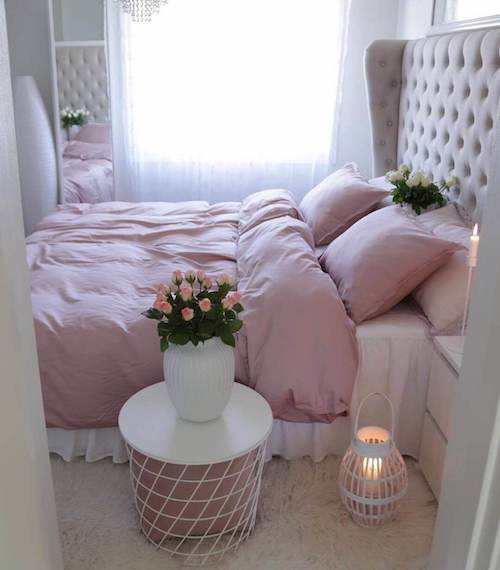 @ashleejayinteriors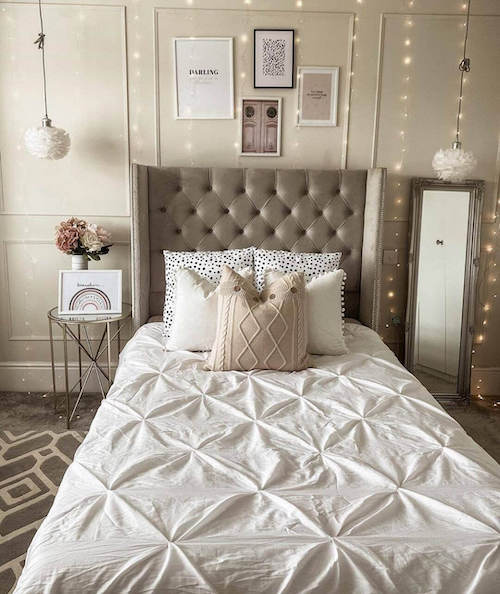 @thehstyled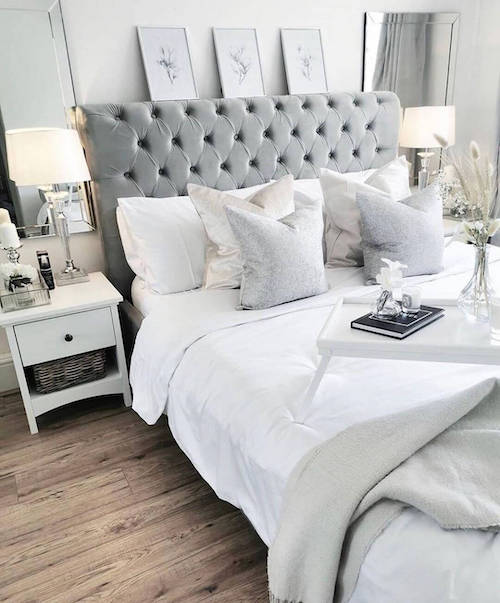 @homeofcc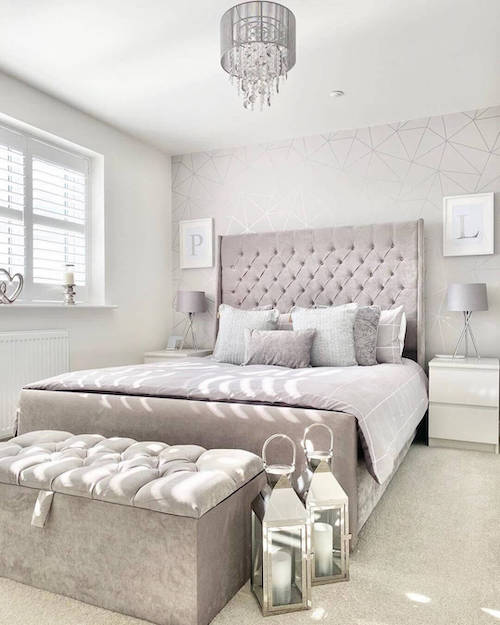 @pauls.and.lees.home
Chic Bedroom Ideas For Women
Chic style is difficult to define, but it is one of the easiest styles to create. The trick to creating it is that you can choose a lot of common basic furniture and home decorations, they can even be very cheap, it doesn't matter, but at the same time, you must choose a prominent decoration for your bedroom. This decoration can be different in color from other decorations, or its shape is very attractive. In this way, your chic bedroom is complete!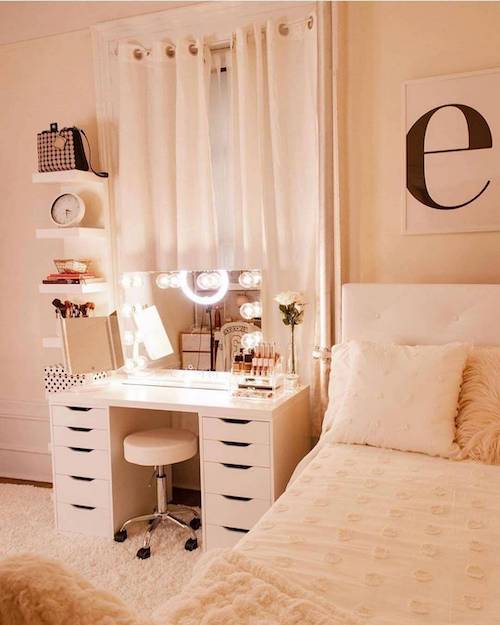 @interiorinspo14
@ofmixednotions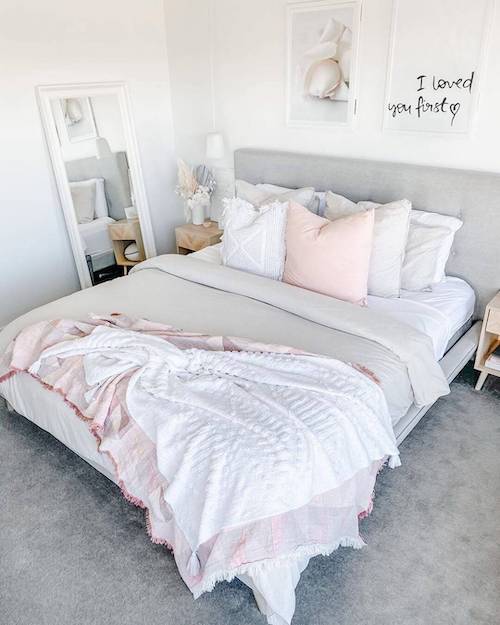 @freemenscushions
Rustic Bedroom Ideas For Women
Rustic style often makes people feel like breathing the fresh and moving air in the fields. Its decorations are also very simple: green plants, woven straw decorations, wooden products, pastoral floral patterns, and so on. One thing to note is that the colors of the decorations need to be as consistent as possible so that the bedroom does not look messy.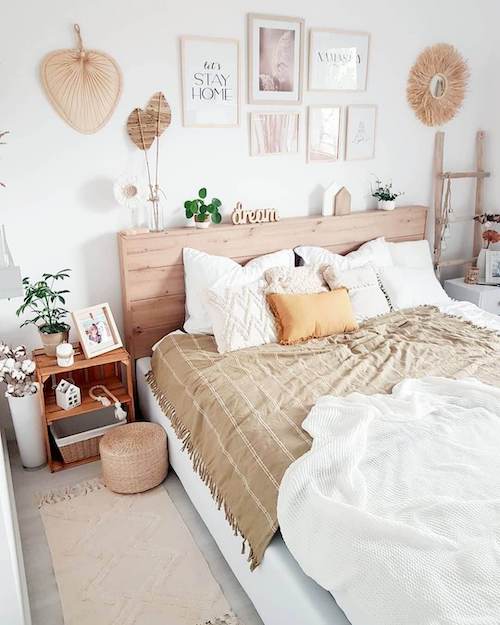 @martaa_home
@at.home.with.missb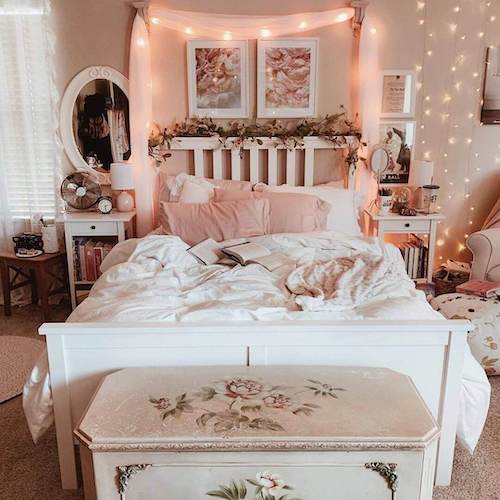 @homebyis
Creative Bedroom Decor Ideas
The ideas below surprise us! Their owners have placed some unexpected decorations and supplies in their bedrooms, creating charming spaces.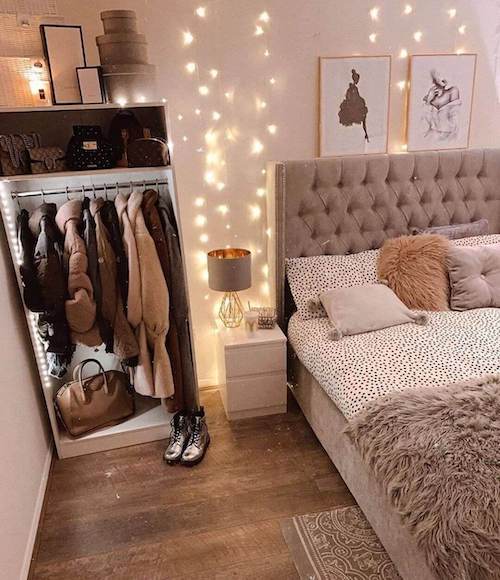 @interiorinspo14
The string lights and a small but practical wardrobe.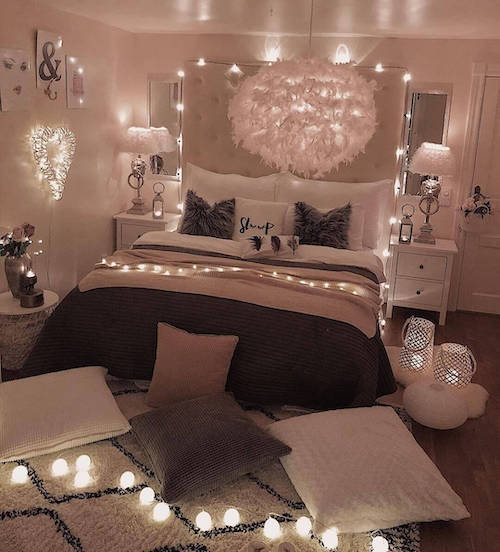 @homebyis
The layout of the whole room is symmetrical and slightly different, which is very beautiful.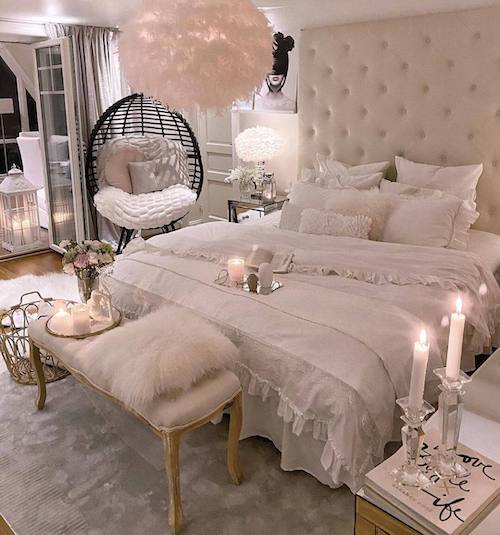 @homebyis
This is not only a bedroom but a reading room, a place to enjoy quiet rest!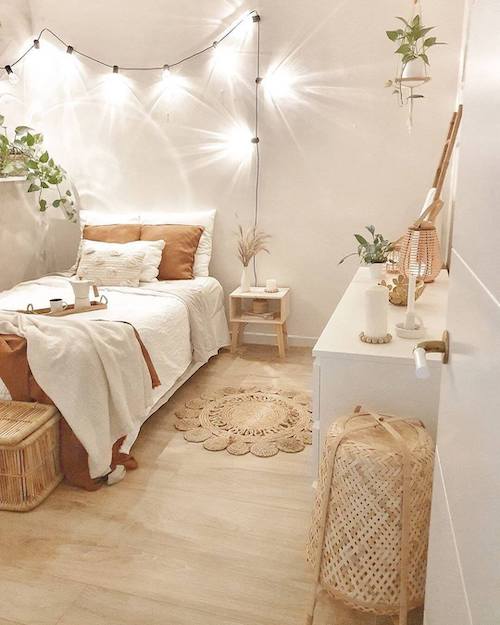 @sandradeco__sweet_home
String lights again! You don't even need a headboard. Use string lights to creat one!
@home_byhesho
I really love the artificial flowers on the egg chair!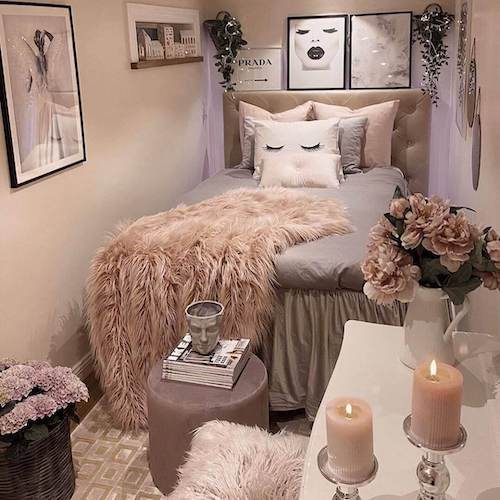 @everlasting.charm
When your room is relatively small, you can choose decorations that have similar patterns. Haven you seen the wall decors, pillows, and the vase, which all have a face on them? This little trick makes these decorations in the room consistent so the room will not be messy.
@zeynepshome
These decorations make people feel as if they are in a dream world.
@ourss9
Be creative when choosing the bedroom decorations! As long as you really like them!
This post was all about bedroom decor ideas for women.
Related Posts: