Want to know how to look pretty without makeup, even in 5 minutes? Here comes expert tips to help you look pretty without makeup every day!
We totally understand that you are eager to know how to look pretty without makeup for school, for work, or even on the date night! So were we!
There are a lot of tips out there on how to be pretty naturally, however, a lot of them require days of work and effort.
Are there any genius but effective tips on how to look pretty instantly?
Yes!
Here are our tips and tricks we love so much on how to look pretty without makeup in 5 minutes, even for teenagers, and how to look beautiful naturally every day!
This post may contain affiliate links, which means I'll receive a commission if you purchase through my link, at no extra cost to you. Please read the full disclosure here.
This post is all about how to look pretty without makeup.
HOW TO LOOK PRETTY WITHOUT MAKEUP IN 5 MINUTES: 17 MUST KNOW TIPS
1. Keep your face clean
A dirty face can never make people comfortable. Therefore, we must first ensure that the face is clean.
Please use a facial cleanser that contains amino acids.
It can take away the oil from the face and not damage the skin barrier, and it is not easy to cause skin allergies.
If your face is dry, tight, or even with redness, it looks tired.
Therefore, be sure to use amino acid facial cleansers, especially in the spring, autumn, and winter seasons when people are prone to skin allergies.
2. Keep your skin moisturized
A moist and glowing face can make people look energetic.
In addition to using moisturizing creams, please drink enough water and eat more vegetables and fruits.
Below is the bottle I liked so much recently. It is large enough and has clear marks and inspirational sayings to remind me of drinking water. This product has 4.7 stars on Amazon now with over 9,000 ratings! It has 10 different colors to choose from.
Besides, don't forget to moisturize the neck, hands, back of the ears, arms, legs, and other small parts.
If necessary, use a scrub to remove dead skin before using moisturizing products. Otherwise, the ingredients of the product will not be easily absorbed by the skin.
3. Remove facial oil
If the face is greasy, it will look dirty, and the pores will appear enlarged.
You can choose oil control products. At the same time, when necessary, you can use a clean tissue or oil-absorbing facial sheet to remove facial oil.
PleasingCare Oil Absorbing Facial Blotting Sheets
4. Use products that do not require makeup removal to reduce pores and reduce blemishes
Some products can help conceal facial blemishes, and they do not require makeup removal.
This concept is quite popular in the Japanese and Korean beauty markets.
If you are short of time, you can choose to use Club Cosmetics Suppin Face Powder from Japan.
This is an amazing product. I first got it from a Japanese friend.
This ultra-fine powder forms a thin veil on the skin and gives you a translucent finish without noticeable makeup-wearing while uneven skin and pores are gently covered.
With this Club powder, there is no need to remove makeup after an exhausting day. You just need to have a face wash and ready for bed.
Or, you can use it before going to bed, and you can safely wear it all night!
That's perfect for a night with your boyfriend, right?
If you have time to remove makeup, of course, the concealer effect will be better with a tone up cream.
A tone up cream can help conceal your pores and make your skin clean immediately, but they look much more natural than real makeup.
Innisfree Jeju Cherry Blossom Tone Up Cream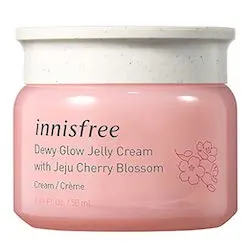 This product is one of the most popular products from Innisfree. However, it doesn't contain suncream, so it is recommended to use it after applying suncream. And if you use it, you should wash your face before going to bed.
5. Keep hair clean, fresh, and shiny
When there is no makeup, your hair will be more important to show your spirit.
And greasy or dull hair will make your entire look bad.
If you don't have time to wash your hair, use a dry shampoo to get it clean immediately.
Batiste Dry Shampoo
If your hair is dull, you can use a leave-in hair conditioner to quickly increase your hair's gloss.
Marc Anthony Strengthening Grow Long Super Fast Leave-in Conditioner
This sulfate-free caffeine & ginseng-infused leave-in conditioner infuses creamy, velvety moisture into dry, brittle hair to leave hair soft, silky, smooth & shiny.
6. Choose the right hairstyles
Cute layered hairstyles can add dimensions to your look.
When you don't have time for makeup, a proper hairstyle can help you shape your facial features and make you look prettier.
Choose a layered hairstyle or a bang hairstyle instead of a hairstyle that completely exposes your face.
Because the shadows that the layered hairstyle brings to the face can help shape the facial contours and cover up some defects in the facial features.
If you don't have time to have a new haircut, bobby pins can save you and quickly help you get your cute layered hairstyle.
Below is our recommended tutorial from Yana Irbe.
MetaGrip Bronze Premium Bobby Pins
7. Keep lips moisturized
If the lips are dry and peeled, you will look old and tired.
Therefore, you must pay attention to keep the lips moisturized.
You don't need to buy very expensive products. Some affordable products also work quite well.
Blistex Lip Medex
Carmex Lip Balm
You can apply a thick layer of lip balm on your lips before going to bed the night before.
Besides, apply the lip balm before going out, and always bring one along with you.
8. Use Tinted Lip Balm To Provide Moisture And A Sweet Color
If you pay attention to keep a healthy life, your lip color will look great without makeup.
But sometimes if you didn't sleep well the night before, or if you look bad today, you can use a tinted lip balm to improve your lip color and look naturally beautiful immediately.
NIVEA Lip Care Tinted Lip Balm
With several different subtle tints of color, each lip balm helps lips look and feel beautiful
Burts Bees 100% Natural Tinted Lip Balm
Sky Organic Tinted Lip Balm
ChapStick Total Hydration Moisture Tinted Lip Balm
Revlon Kiss Lip Balm
9. Quick facial massage to remove the face swelling
Facial swelling can make you look depressed.
Before going out, you can use some massage techniques to eliminate swelling.
Besides, you can drink a cup of black coffee, which can also help the body quickly reduce water retention.
Below is a facial massage to remove the face swelling quickly (@Wishtrend TV)
Please be noted that do wash your hands first before you do the facial massage!
10. Choose clothes that fit and have no wrinkles
When you don't have makeup, it will add points to our look if you wear proper clothes.
Your clothes don't need to be expensive, but they need to be well-fitting, clean, and it's best not to have wrinkles on them.
Clothes wrinkles can make us look sloppy.
If time is tight, a portable steamer can make your clothes flat again quickly.
Hilife Steamer
If you don't have time even for steaming the clothes, or if your clothes don't have many wrinkles, you can try the Wrinkle Remover Spray.
Downy Wrinkle Remover Spray
11. Wear cute accessories
Accessories can make us look better.
In addition to jewelry, don't forget to think of hats, scarves, bags, belts and other accessories.
Here is how to tie a silk scarf in 14 ways from talented Lexis Nicole.
Get a similar silk scarf:
12. Whiten your teeth
Be sure to brush your teeth clean in the morning and before going to sleep.
If you have an important date in a week, but it is too late to whiten your teeth by brushing, it is recommended to use a tooth whitening paste.
Crest 3D White Whitestrips Vivid Plus Teeth Whitening Kit
13. Remove redness from eyes
When you don't have eye shadow or eyeliner, your eyes must be radiant.
If you did not sleep well the night before, you could use some eye drops to quickly remove redness.
Clear Eyes Redness Relief Eye Drops
14. Get Good Brows
The right eyebrows can help shape your facial features, emphasize your eyes, and make your eyes more attractive.
If you don't have time to paint your eyebrows every day, you can tint your eyebrows to get a longer-lasting eyebrow color.
Godefroy Instant Eyebrow Color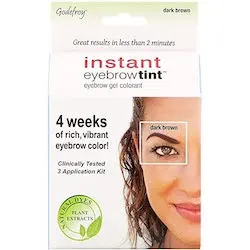 It has different products for different eyebrow colors.
15. Nourish your eyelashes
You can use eyelash serum to make your eyelashes grow longer and thicker.
This product below can also be used to help the eyebrows to grow faster.
Natural Lash Growth Serum
One tip: if you have makeup, be sure to remove the eyelashes. Otherwise, it will easily fall off.
16. Control your facial expressions
Are celebrities radiant at all times?
Not really!
They look better than ordinary people in our eyes because of their years of experience let them know how to show their most beautiful side!
In normal times, you can observe where your most beautiful parts are, how you look better with a smile, how you speak and facial expressions look better, and how your eyes look more attractive.
Regular practice can make you more comfortable and confident when facing others.
17. Pay attention to your posture
The right posture can make you look more attractive overall!
The following training from FitnessBlender can help you train a more beautiful posture.
If it is too late, always remind yourself to raise your head, chest, and back after going out. This will help you look good.
Related Post:
Found this post on how to look pretty without makeup helpful? We'd love it if you shared this post on Pinterest!