Looking for cute bandana hairstyles? Check this post for the fantastic hairstyle ideas we selected for you and styling tips with a bandana or a hair scarf!
We have mentioned in many posts that hairstyle is very important to the success of overall outfits. Tying up your hair using some hair accessories is less difficult than taking care of loose hair, especially in summer.
With the help of bandanas, you can create many cute hairstyles to level up your look!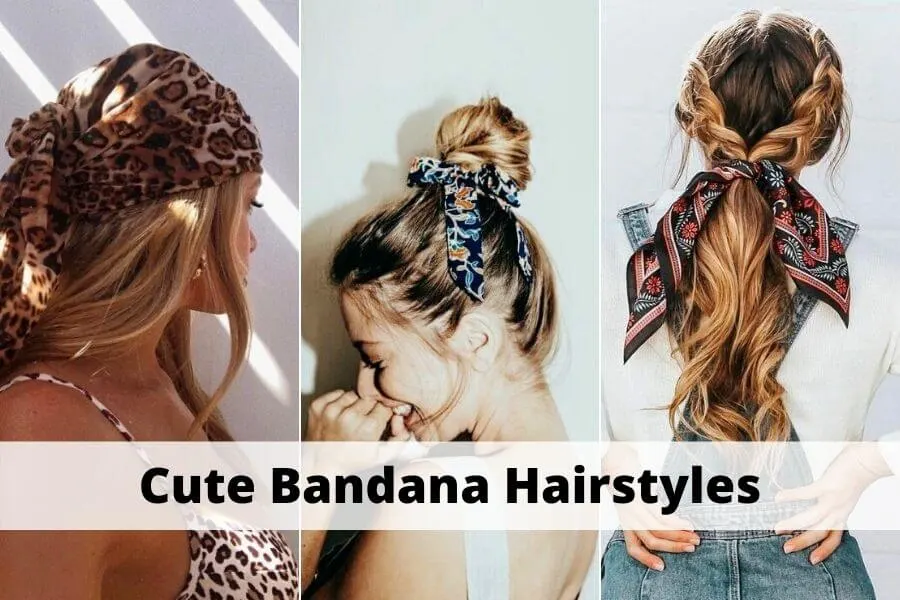 This post may contain affiliate links, which means I'll receive a commission if you purchase through my link, at no extra cost to you. Please read the full disclosure here.
This post is all about cute bandana hairstyles.
3 Best Easy Cute Bandana Hairstyles To Copy: Long, Medium, Short Hair
1. Bandana + Ponytail
The easiest way to get started without difficulty, of course, is the ponytail. And the requirements for head shape and face shape are not so high, and simple and casual.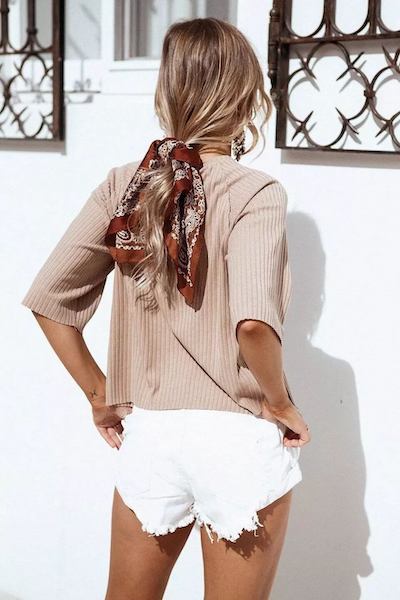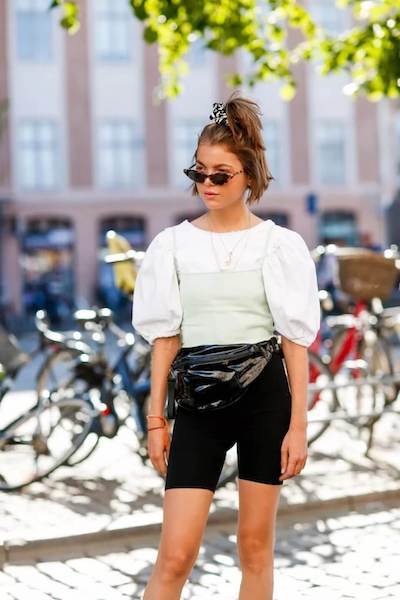 A bandana with a low ponytail is the most error-free choice. The gentle temperament is ready to come out. It does not require too much skill, and it feels loose and lazier.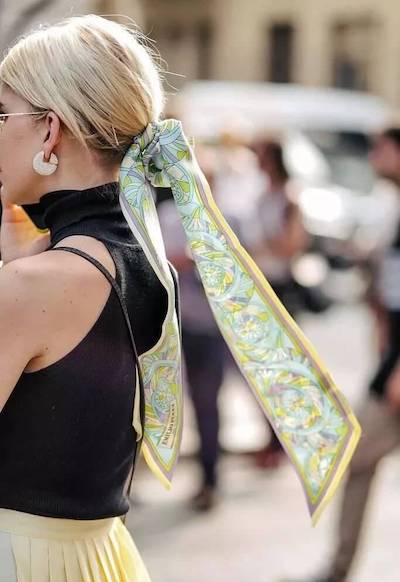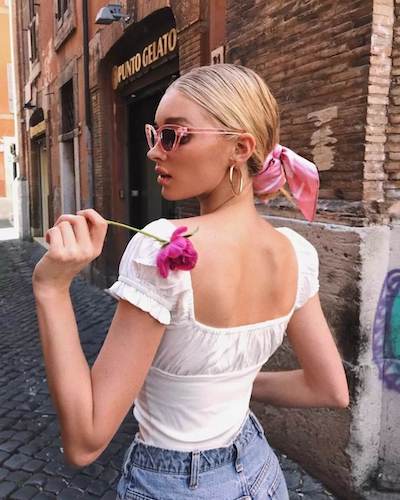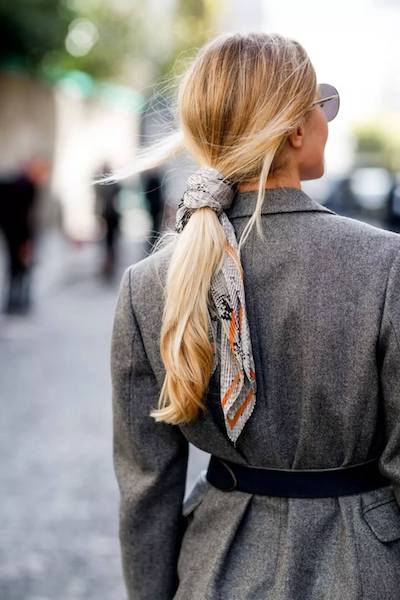 Tie your hair with a bandana. Be sure not to tie it tightly. It is loose and very gentle.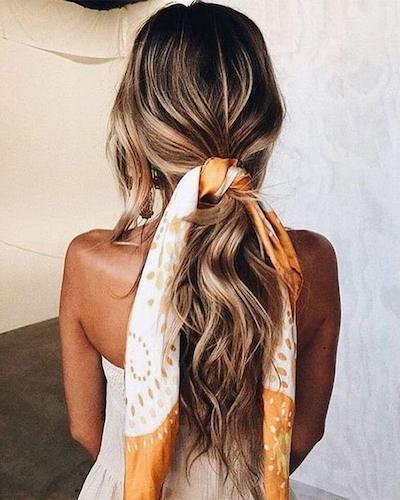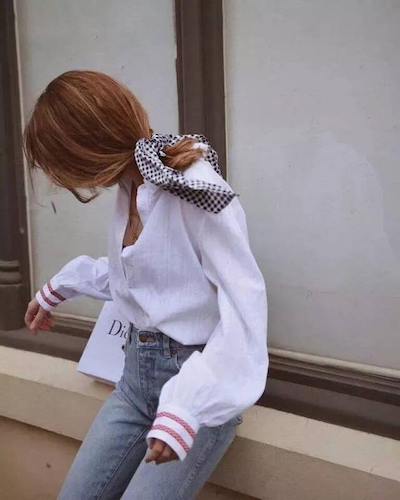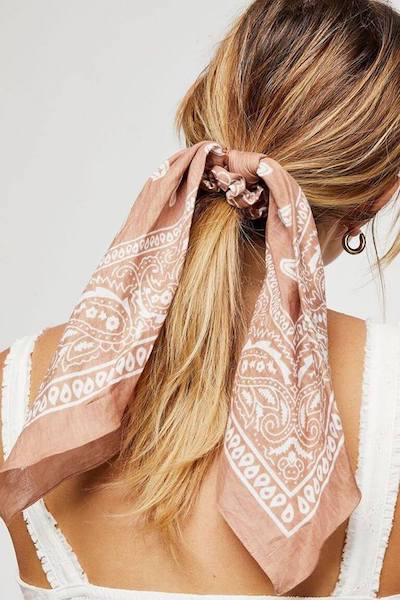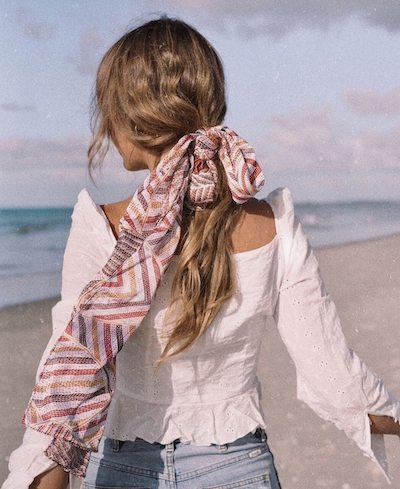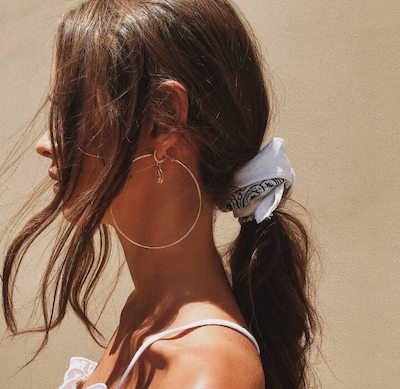 With a high ponytail, it feels very different. While achieving an incredible feeling, it can also highlight the curve of the lower jaw, which makes the whole person more energetic, and the simple shape can also be lively and playful.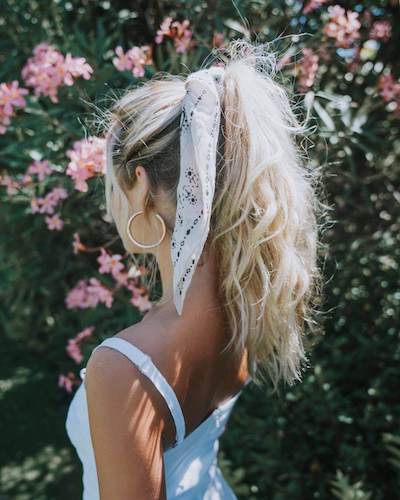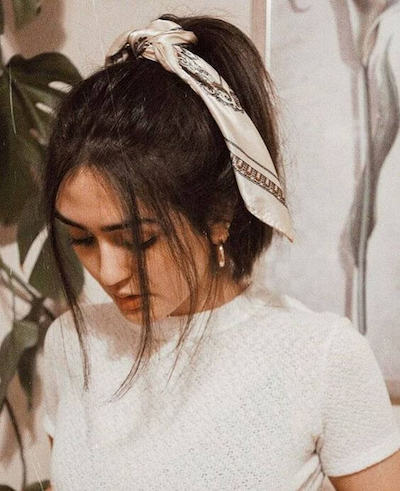 Even girls with short hair will not miss the bandana. They are just as good-looking when tied up. Long bandanas can also give you the elegant feeling of long hair.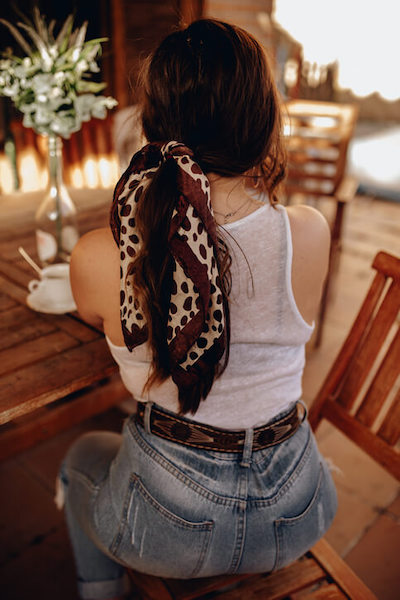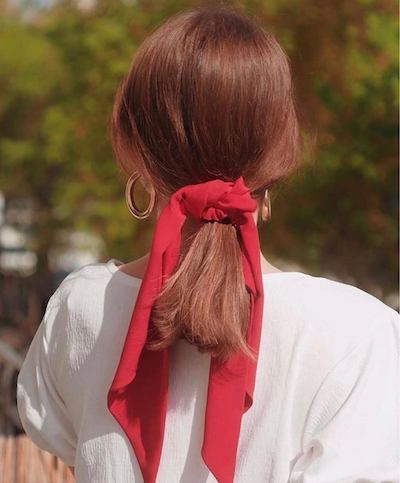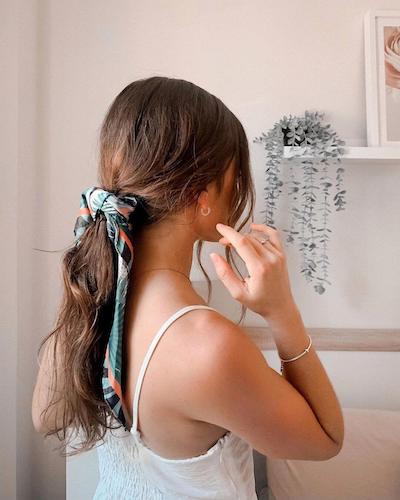 How To Do It?
After the ponytail is tied, pass the bandana through the hair tie and then tie the hair, which can play a fixed role and make the hair more stylish.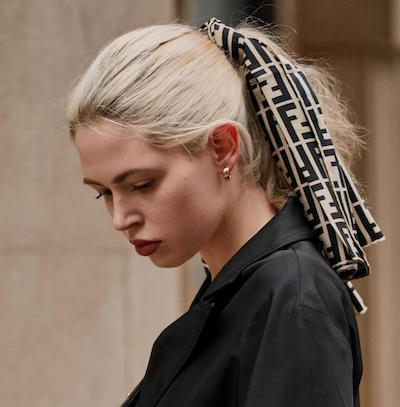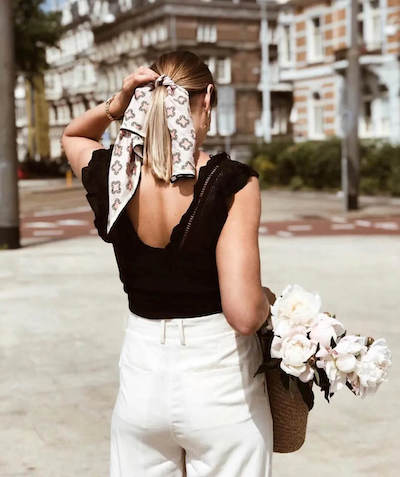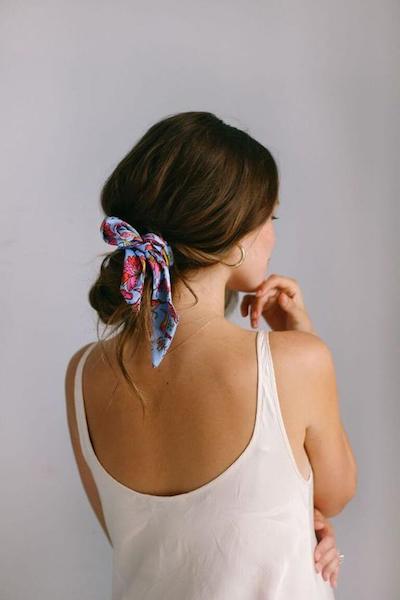 Tips To Make It Better:
Don't tie your hair too tightly. No matter how high or low you tie your hair, remember to pull the hair on top of your head loosely so that it will have the effect of showing a small face.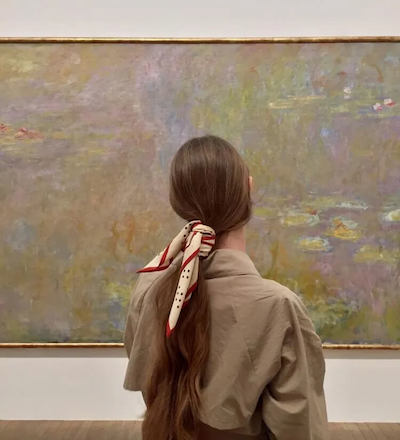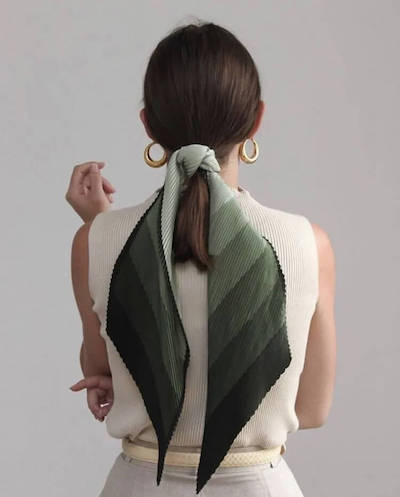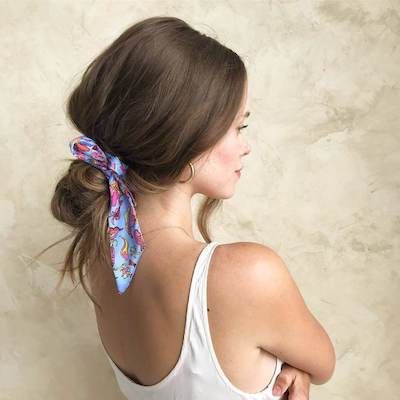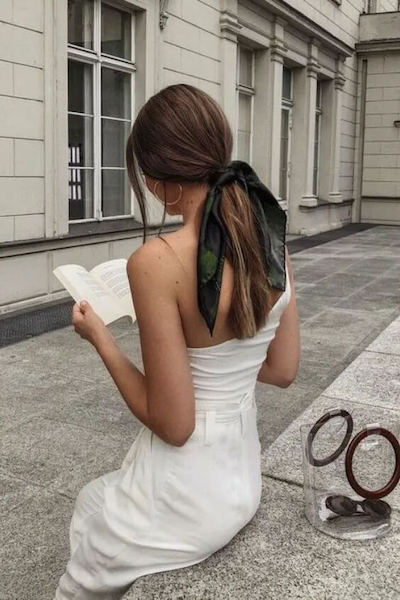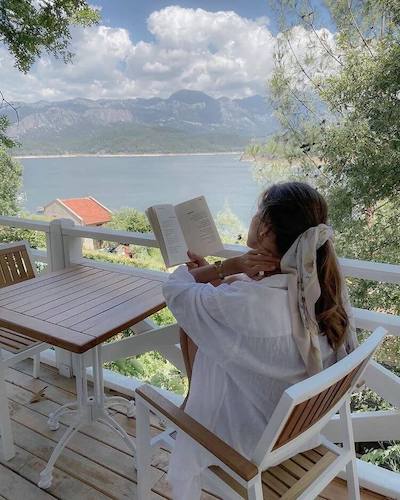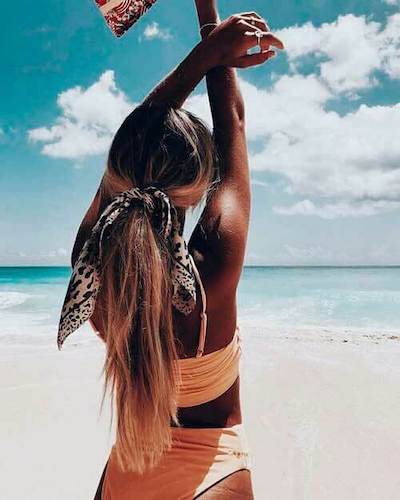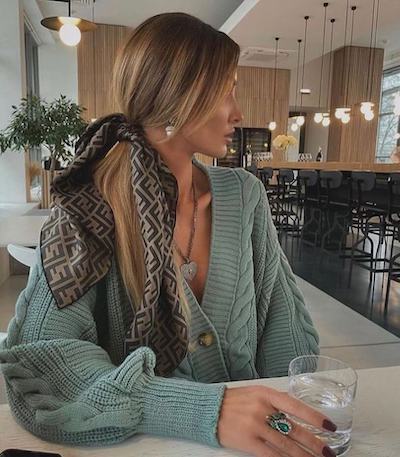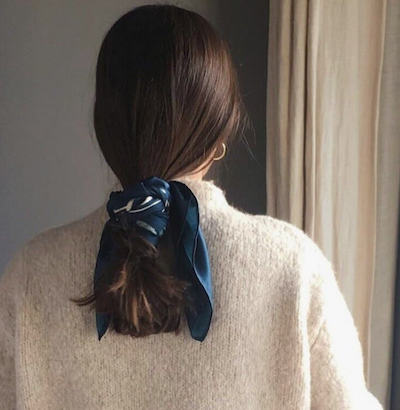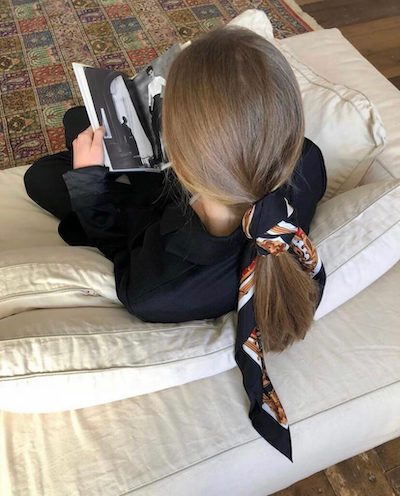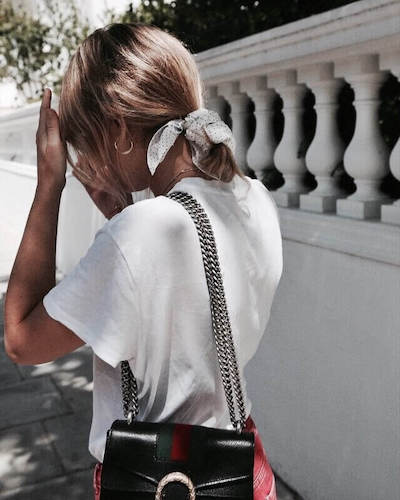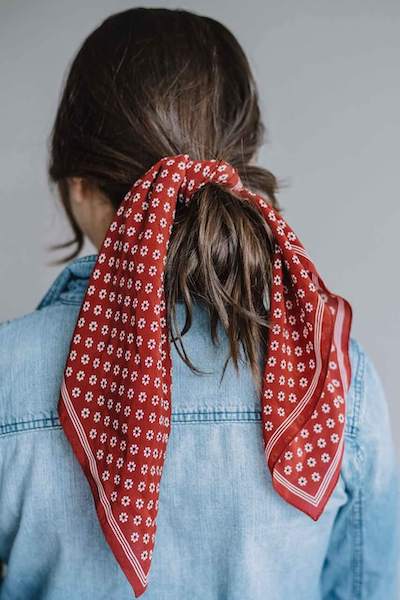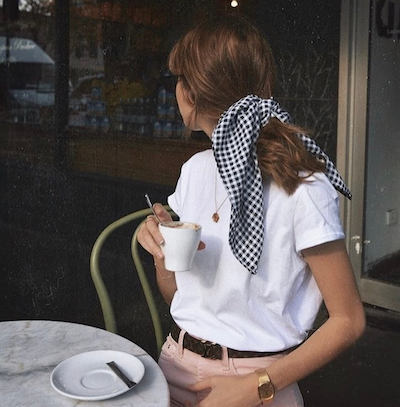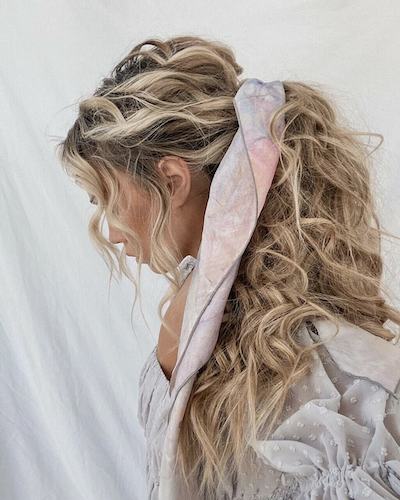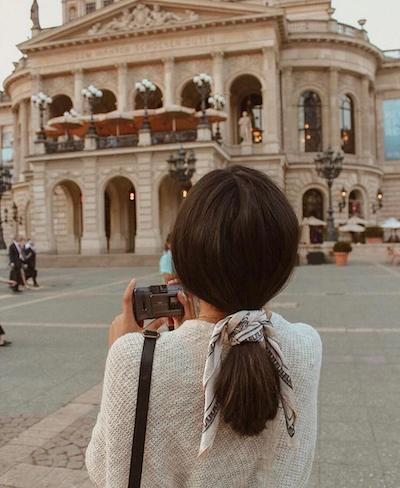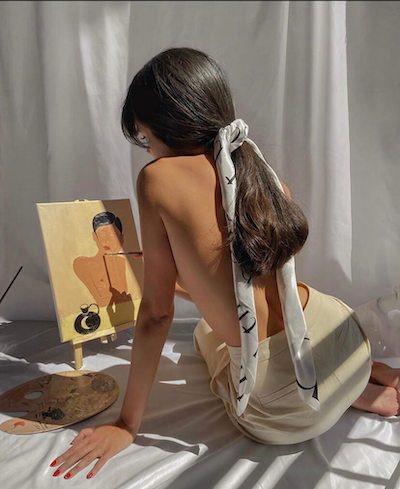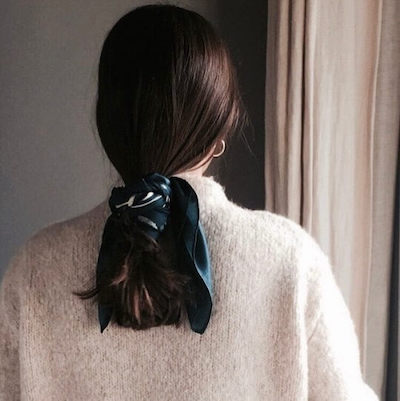 2. As A Headband
Using a bandana as a headband has always been very popular. Not only girls wearing headbands but also boys wearing headbands are more common.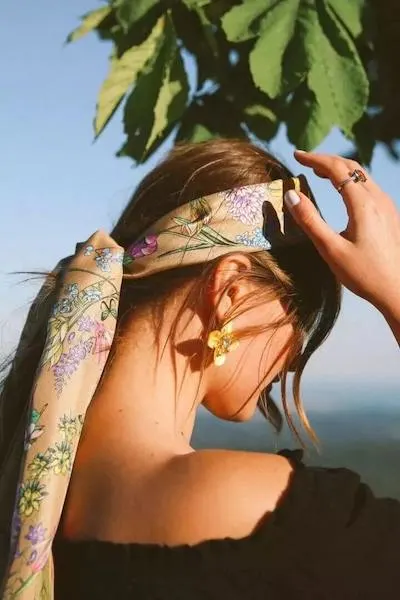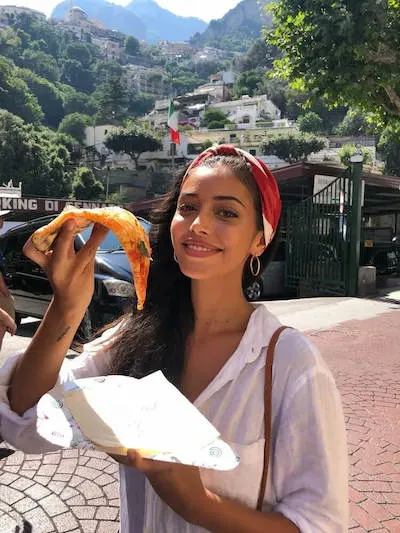 You can create a retro style or a pioneer street style with a bandana headband.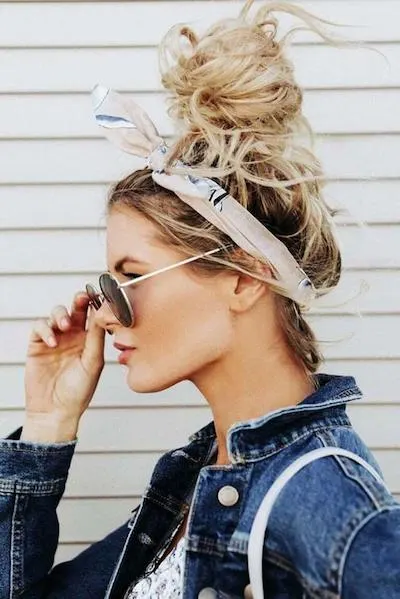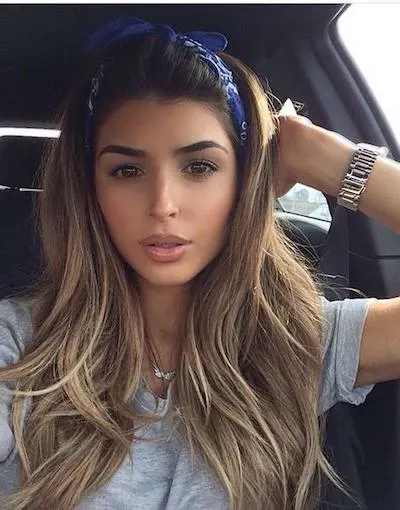 Tie it on the top of your head to expose your ears, and you can leave some bangs on both sides, which is very beautiful!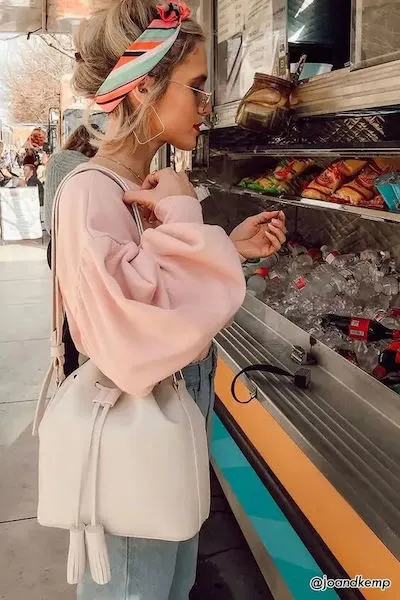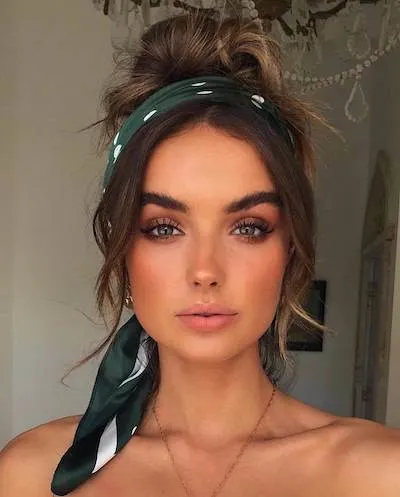 How To Do It?
Wrap the bandana forward from the back of the head, tie it on the top of the head, tuck the excess bandana into the headband, and finally adjust the bulkiness with your fingers.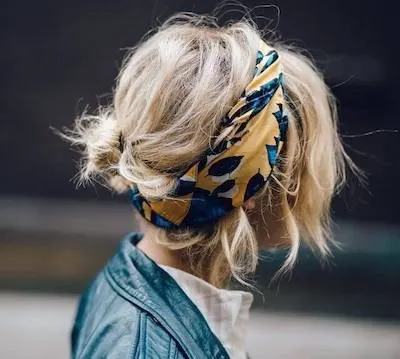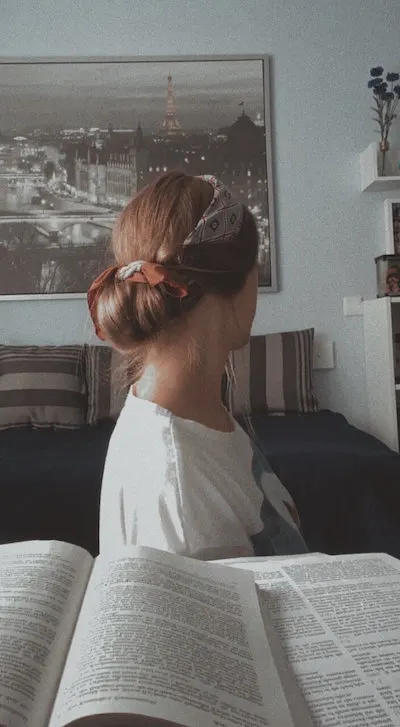 Tips To Make It Better:
Fix it with hairpins in every short section to avoid the problem of bandanas falling off.
In summer, bandanas that contrast with hair color will be more eye-catching and beautiful.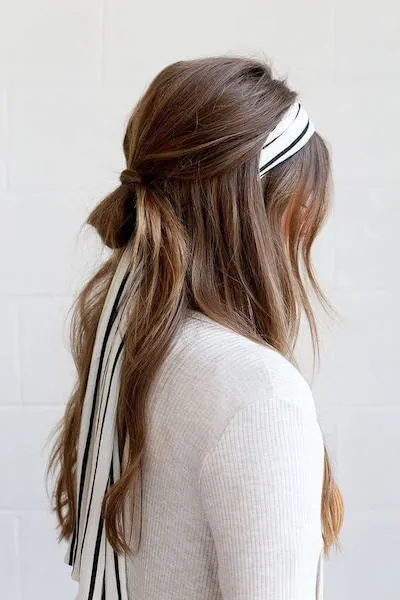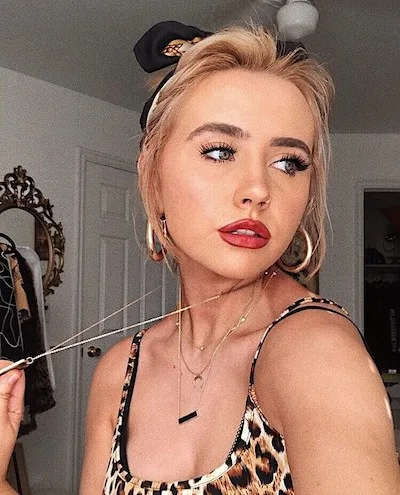 3. As A Head Wrap
Use the bandana directly as a turban, which has a different and subtle exotic beauty.
Because you want to wrap your hair, a small square is not very useful. Generally, you can choose a large square or a long bandana to better complete this style.
It is best not to cover the hair completely; it is best to leave part of the bangs more attractive.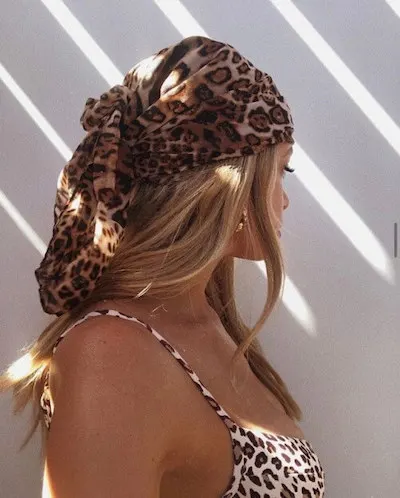 The sweetness of the thin straps, the retro style of the wide bands, the randomness of different lengths on both sides when tied, and the messy feeling can make the bohemian feel stronger.
Tips To Make It Better:
The narrower the width of the turban, the more fashionable, and the more comprehensive, the more retro!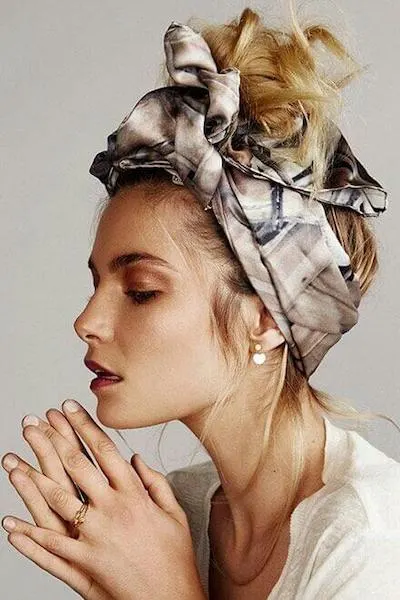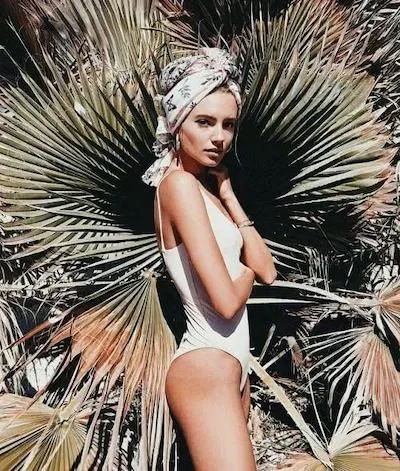 This retro cottagecore style hairstyle is trendy this year. Especially when you go out to play or go on a picnic, you can try this hairstyle boldly.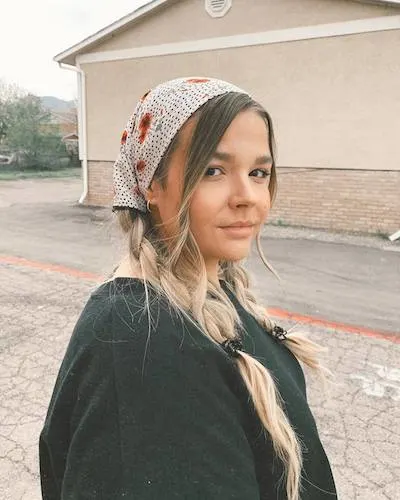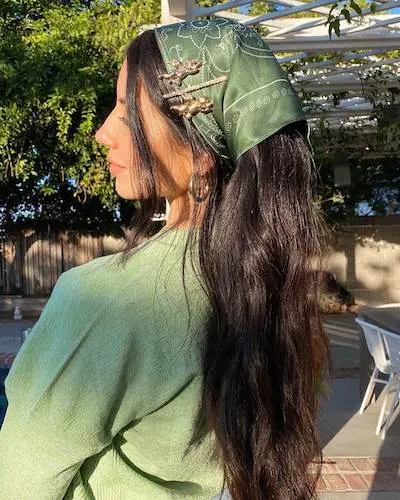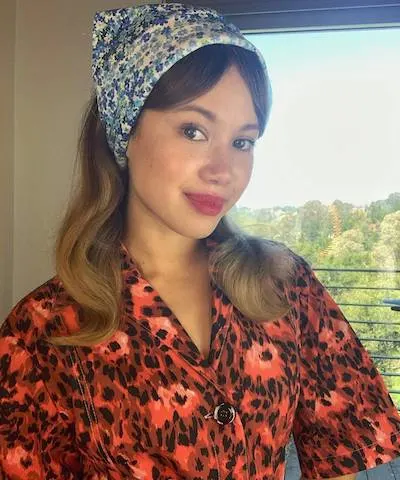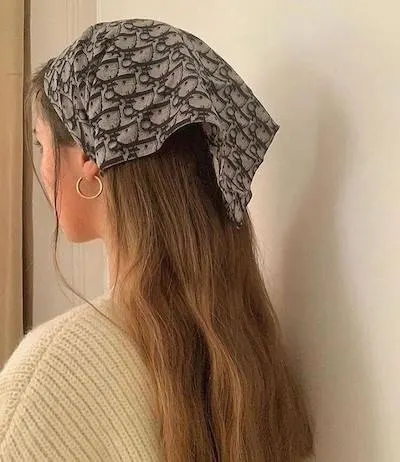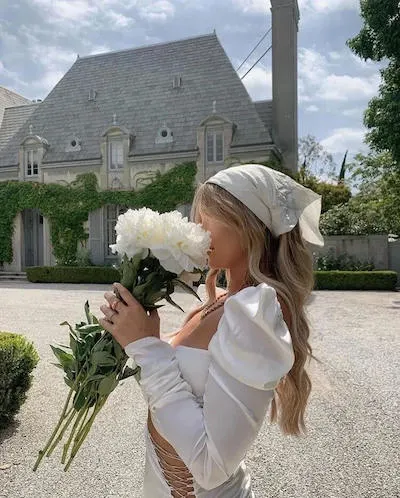 So if you need a video tutorial for the above 3 cute bandana hairstyles, this is the best one I found for you: (@Jess Sheppard)
2 Trendy Cute Bandana Hairstyles To Try
The below two bandana hairstyles need more stills, but they are so cute to worth trying!
1. Bandana + Hair Bun
The high bun hairstyle is the favorite of energetic girls. The high-wrapped bun matched with a brightly colored bandana, which is lively and has a little femininity.
The high bun bandana hairstyle not only has an unexpected heightening effect, but it can also cover up hairline problems with fringes and make the face line softer.
Put on a small cami to go on vacation, and you will be super photogenic.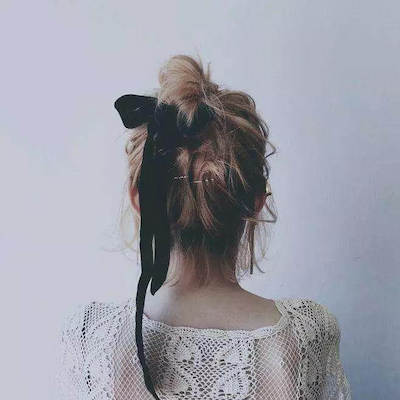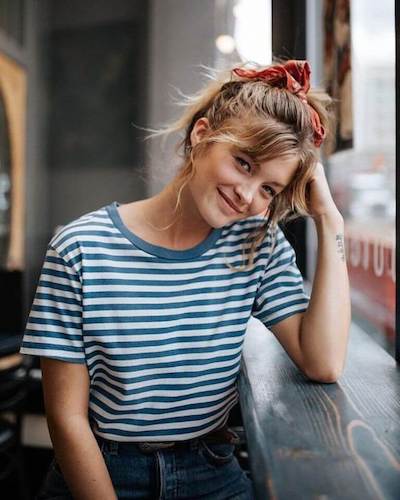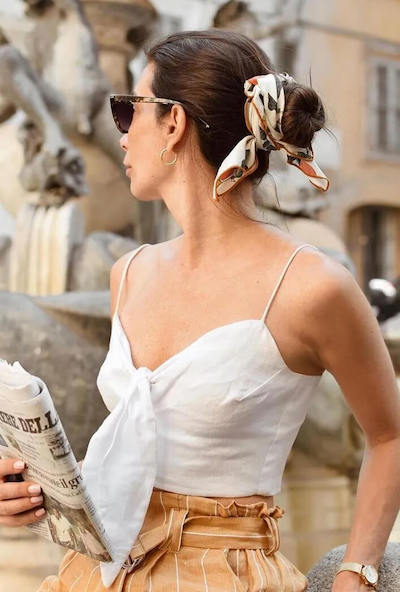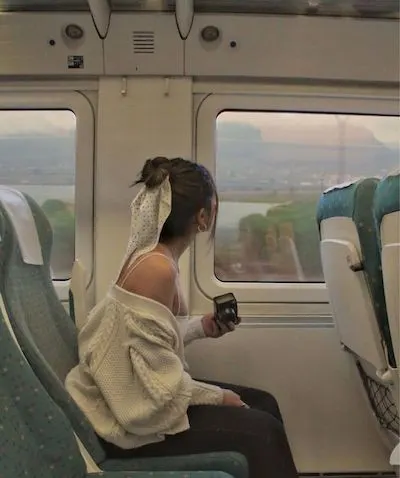 The high bun bandana, which has been popular for so many years, is still trendy this year, especially in summer accompanied by hot sweat. The hairstyle is refreshing, and it feels comfortable to look at.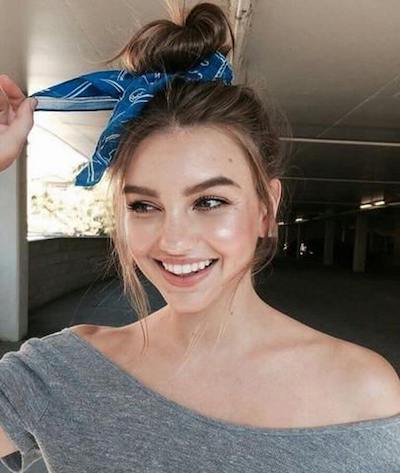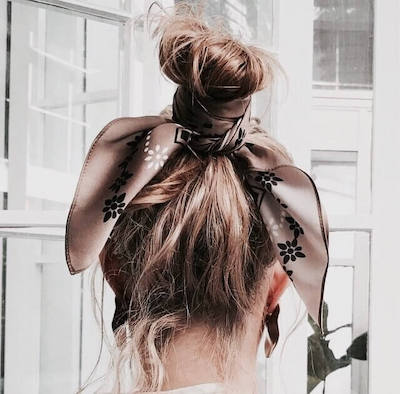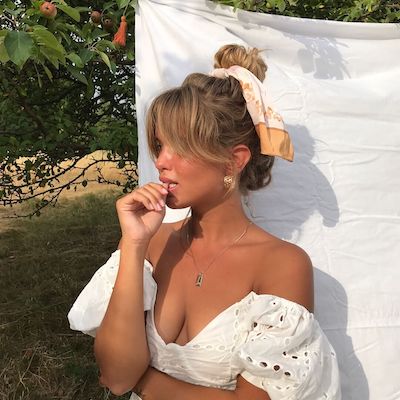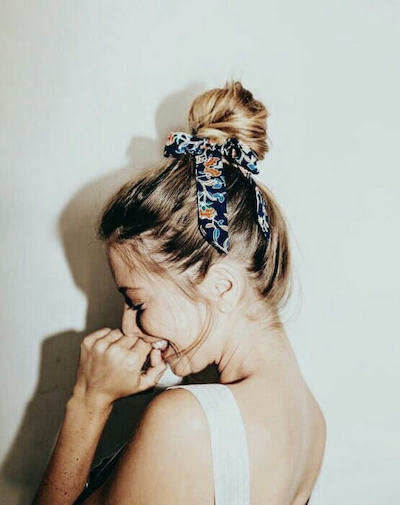 Make your bun into a messy one to make the hairstyle even cuter!
You can also try the bandana with a low bun.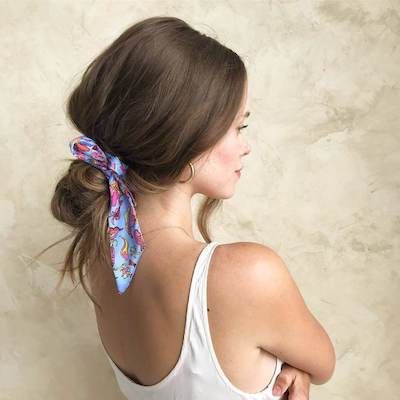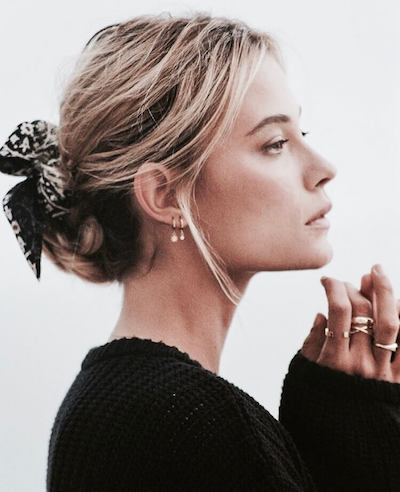 If you have short hair, you can also use a small clip to clamp the hair.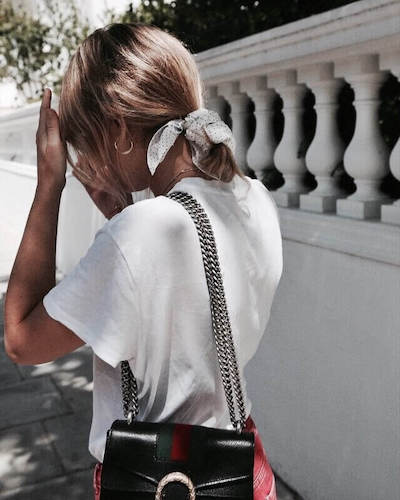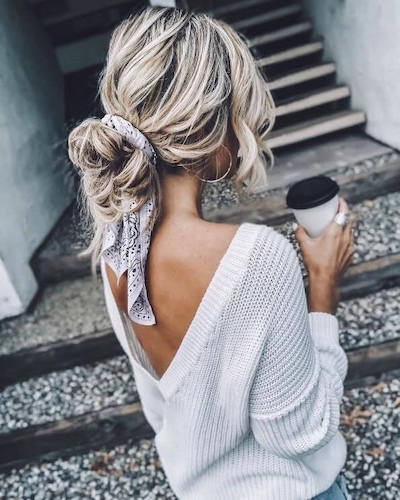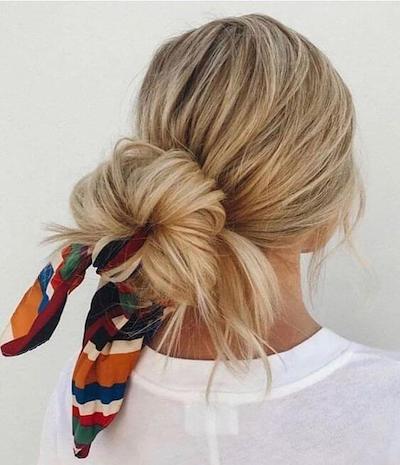 Tying the bun close to the neck is more gentle and elegant.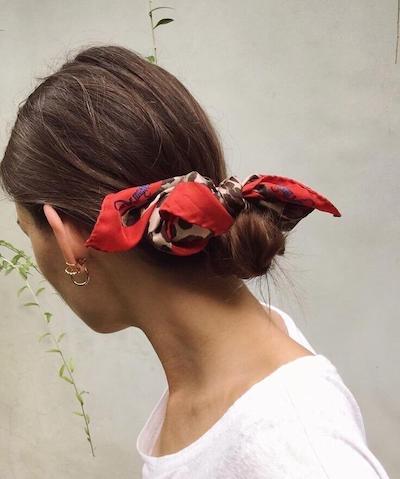 Don't worry that your hair volume is small and the hair bun is small. This is not a problem in front of a bandana.
Just wrap the bandana around your hair, and you can instantly increase your hair volume.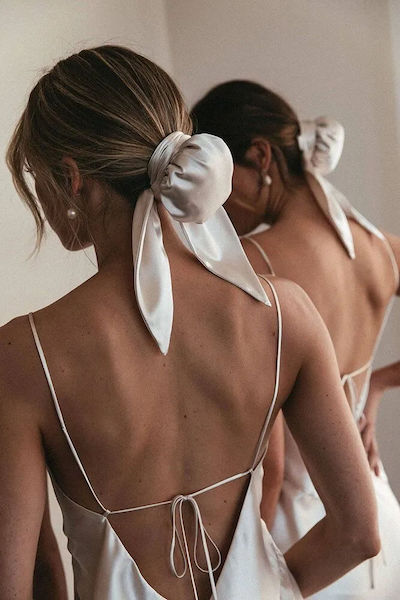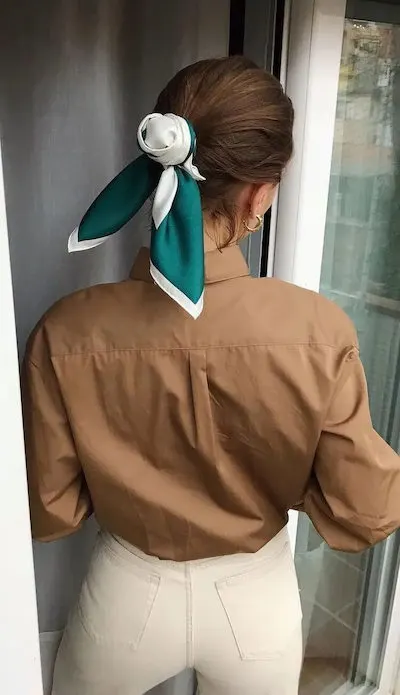 Don't know how to do a bun? Here are two helpful video tutorials below. They are easy and simple to follow, so don't hesitate to try them!
So now, let's try to add a bandana to your bun!
How To Do It?
Twist the bandana and the hair together, twist it into a ball above the head, adjust the size and bulkiness by hand, and finally fix it with a U-shaped hairpin.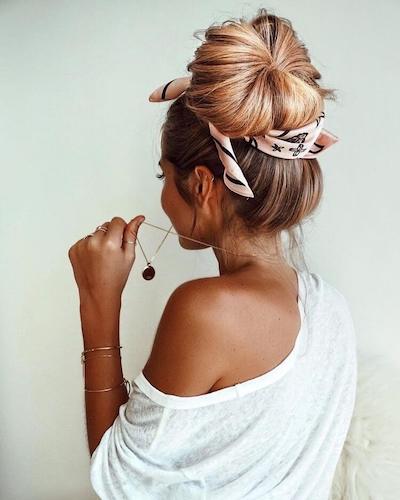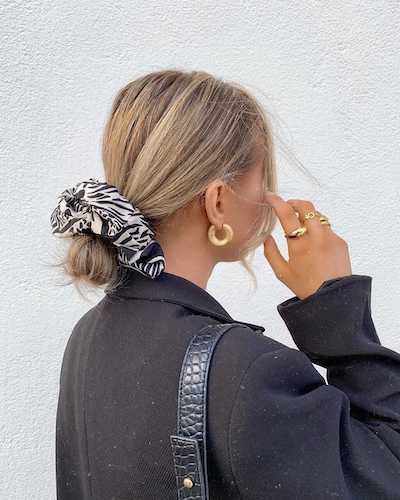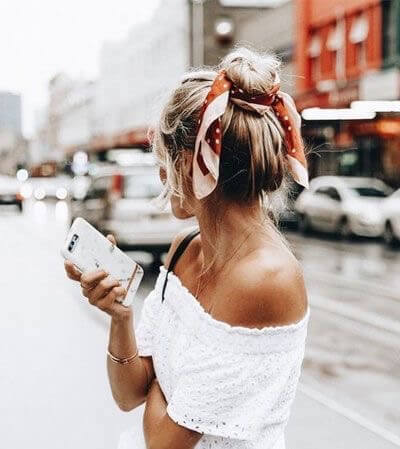 Tips To Make It Better:
Don't tie the buns too tightly. You can comb your hair upside down before creating a hairstyle or use hair rollers to increase your hair volume visually.
Because the bun hairstyle itself has a sense of volume, the bandana should not be too thick or too large. A small square bandana is very suitable.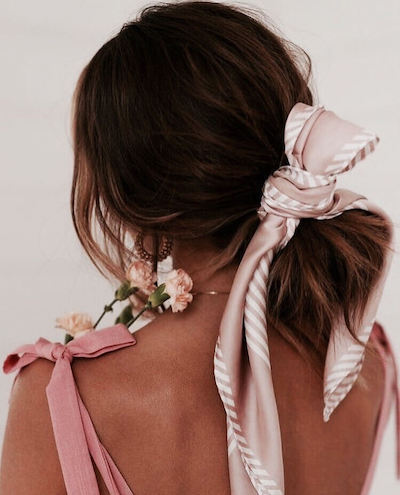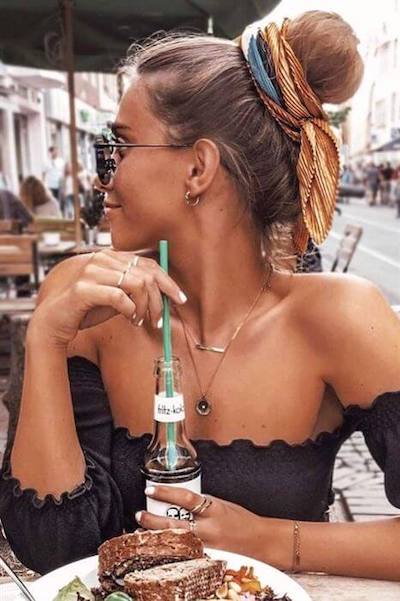 2. Braided Into The Hair
The bandana braid is the most basic braided hair. The bandana is braided into the hair, which virtually increases the volume of hair, so there is no need to worry about less hair.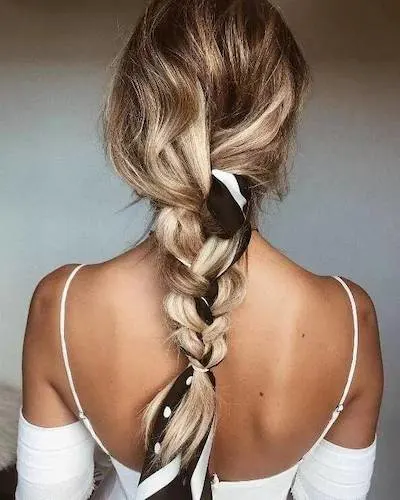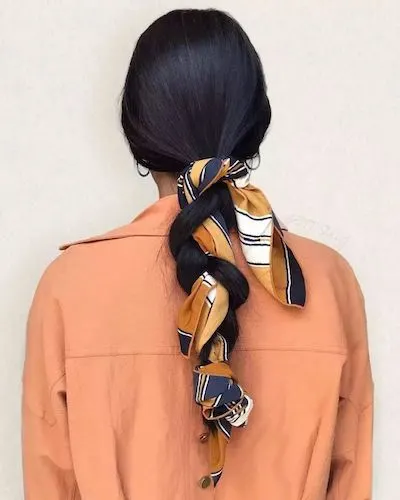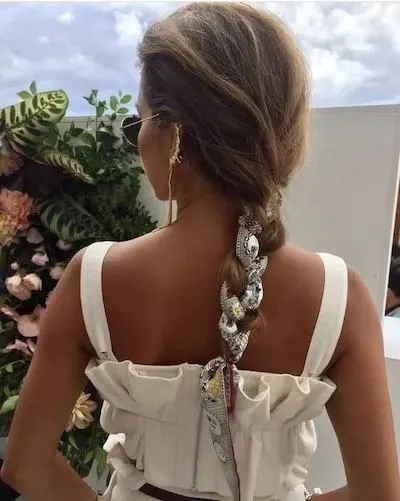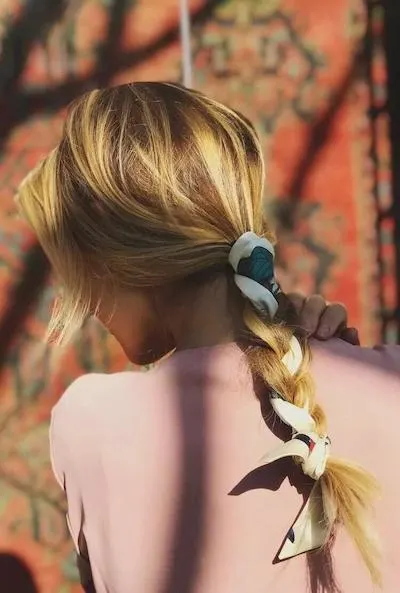 You can tie the bandana braid down slightly, so there is a strong French style with messy curly hair. However, it comes with a free and comfortable feeling of laziness.
The loose braid is also the favorite, low-key with a sense of stylish feeling; it can also be used for work outfits.
The messy feeling is the key point of this hairstyle, and it will be more sweet and natural if you are casual.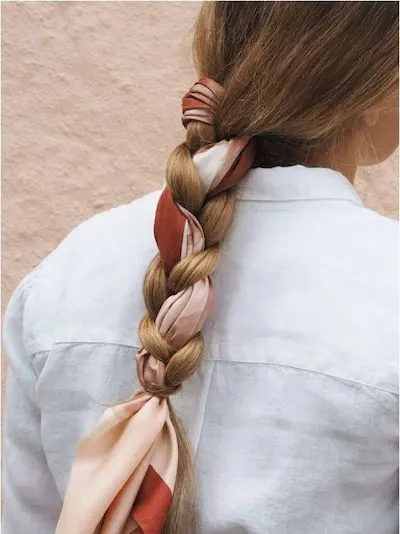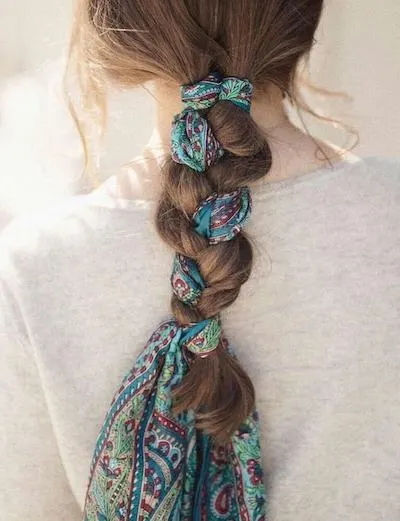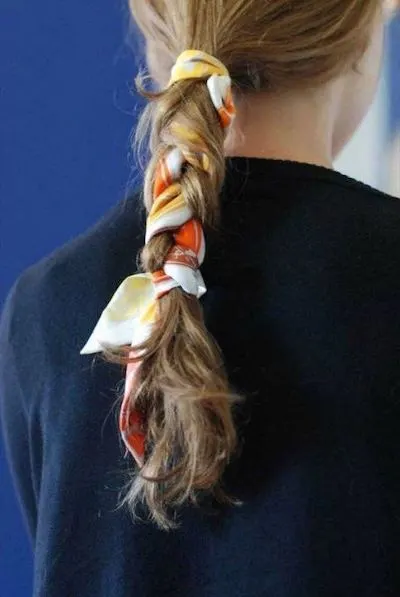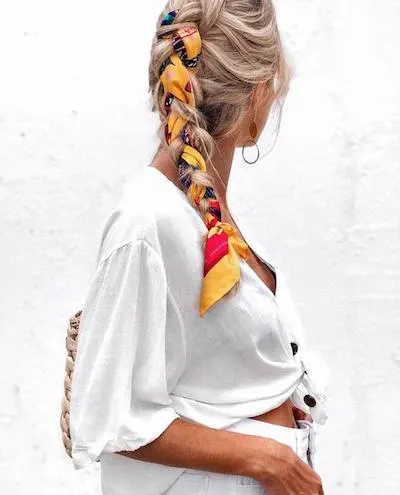 How To Do It?
Just mix the bandana into the middle of the hair and braid it together, and finally tie a knot on the bandana.
Tips To Make It Better:
Don't put the braid too close; the tight braid will expose the shortcomings of the head shape and face shape.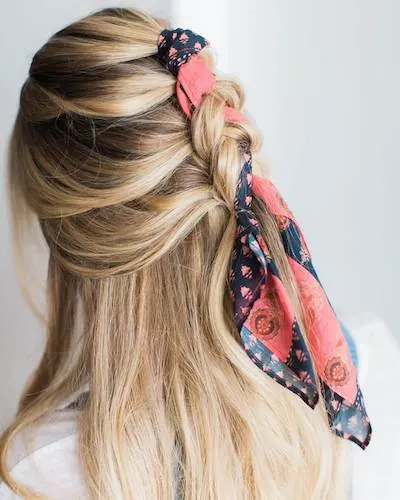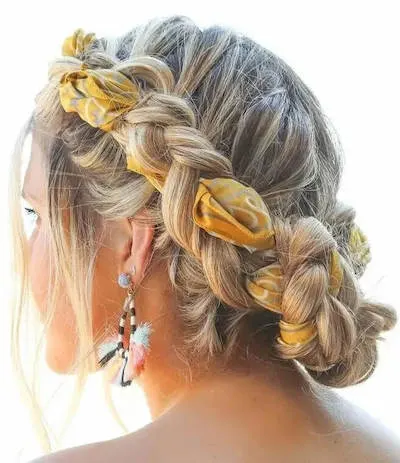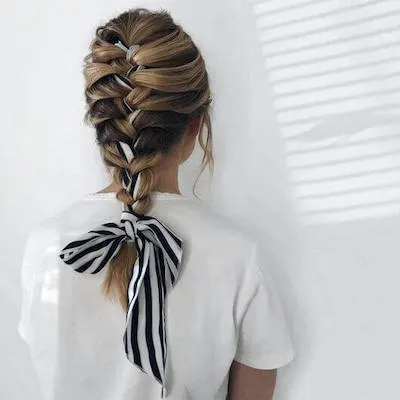 Video Tutorial:
Bandana braid hairstyles may be hard for many people, so we found an excellent video for you. We recommend this video because she explained every step and tip slowly and clearly, and it is suitable for beginners.
What's more, she taught us how to create additional hair volume using seamless hair extensions! So if you've never tried hair extensions before, do try them this year! They are life-changers, I promise!
Best Cute Bandana Hairstyles For Short Hair Step By Step Video Tutorials
If you have short hair, don't worry, the above hairstyles are suitable for short hair to try.
In addition, we have also prepared a video tutorial for you (@Milabu), which introduces 10 bandana hairstyles for short hair.
TIPS:
if you think the bandana is easy to fall off when you do these bandana hairstyles with short hair, one tip is to tie them on the top.
You can also spray some hairspray on the hair first; the bandana has more grip on your hair.
Other Best Cute Bandana Hairstyles To For Inspiration:
In addition to the above hairstyles, you will gradually find that bandana is suitable for combining with almost all hairstyles. So we have prepared the following hairstyle inspirations for you to have more ideas to try more bandana hairstyles and which beautiful bandanas to buy!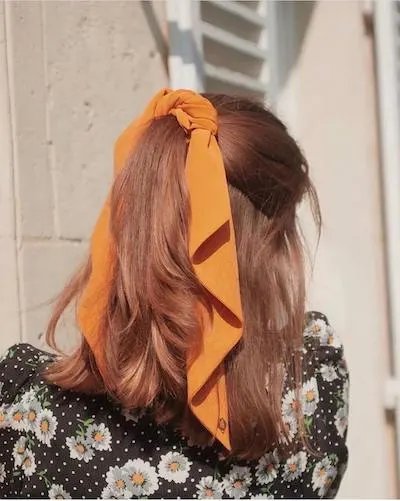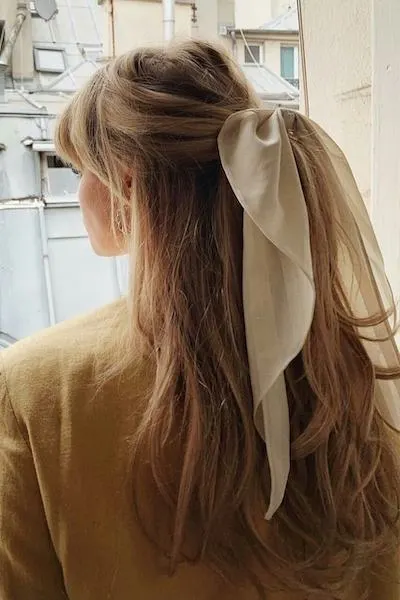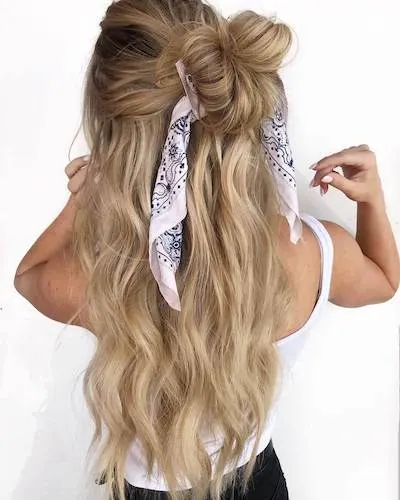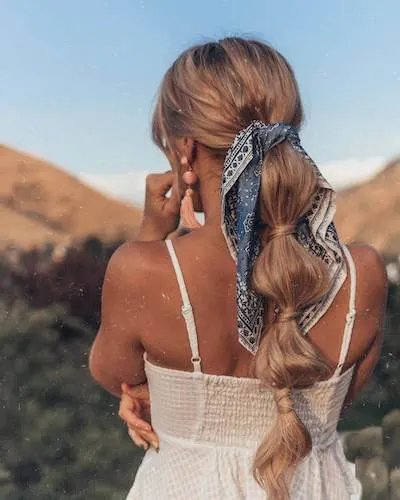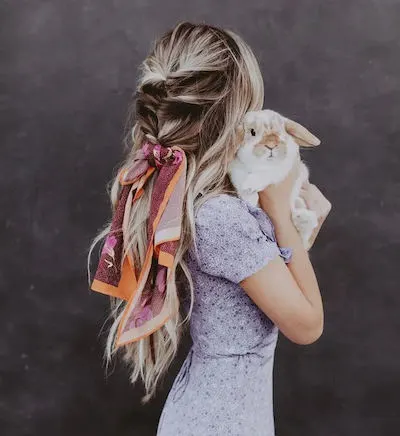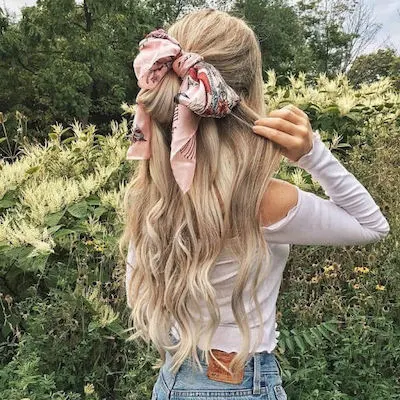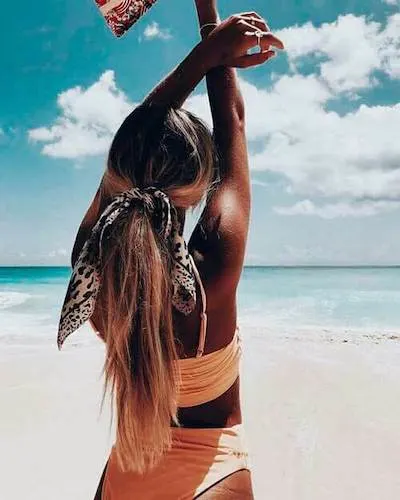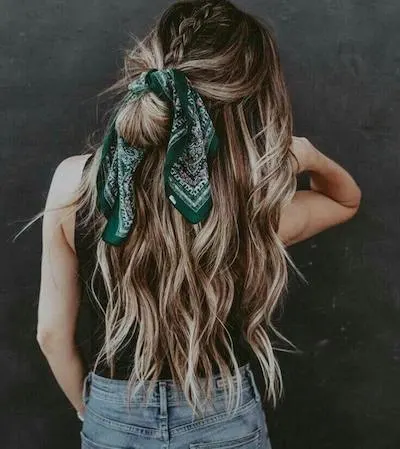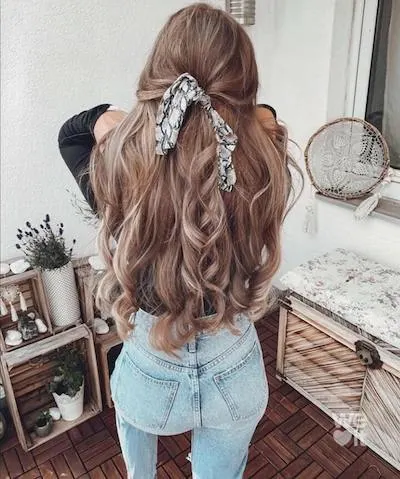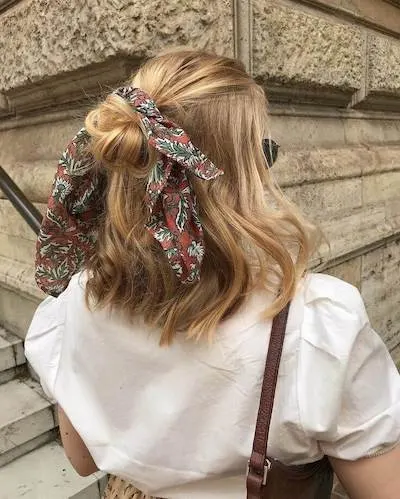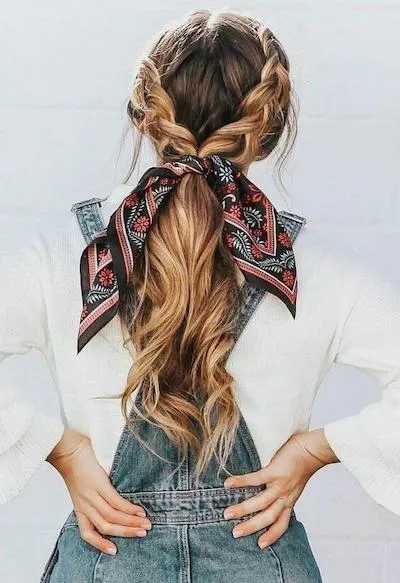 In addition, this year we also especially recommend you can also try hair ribbon bands there will be different styles.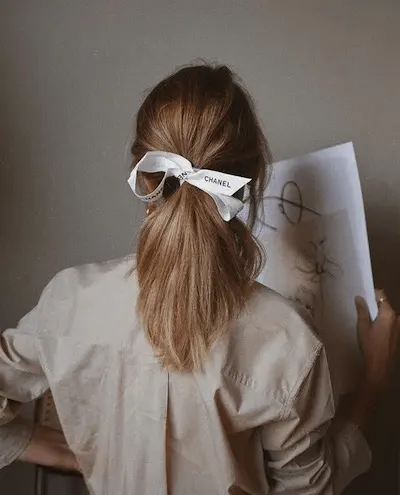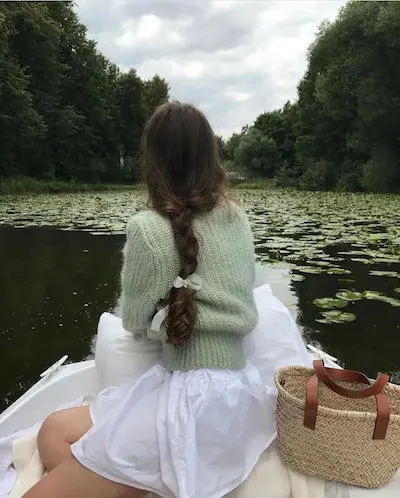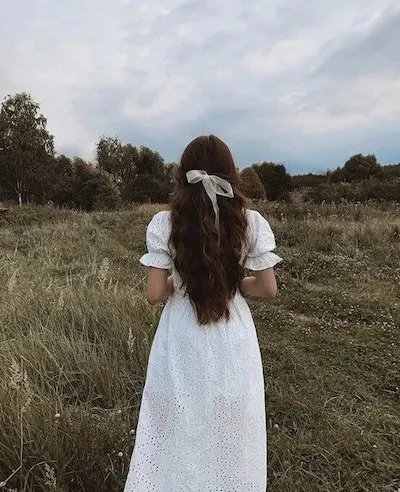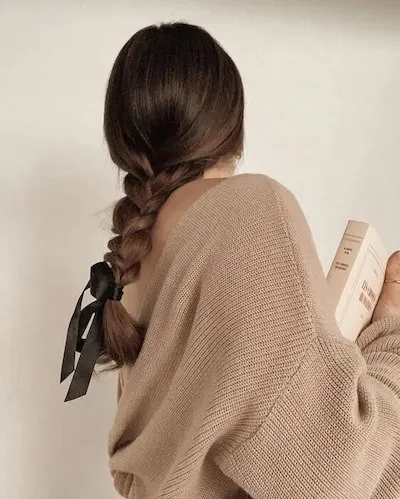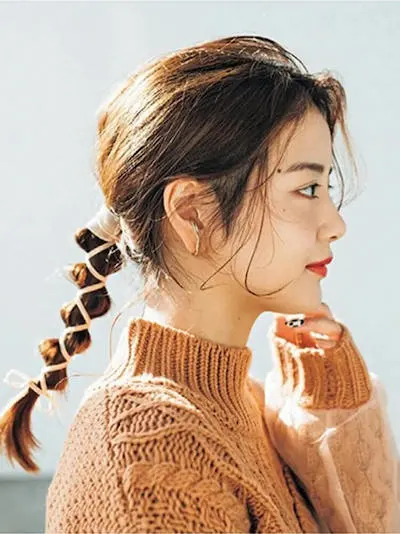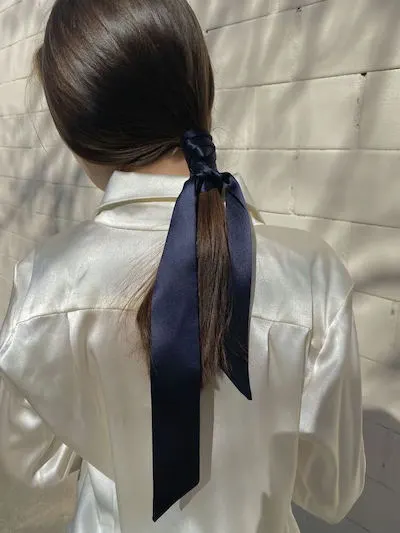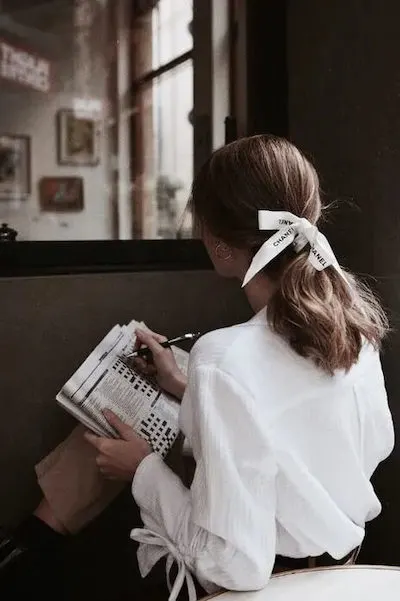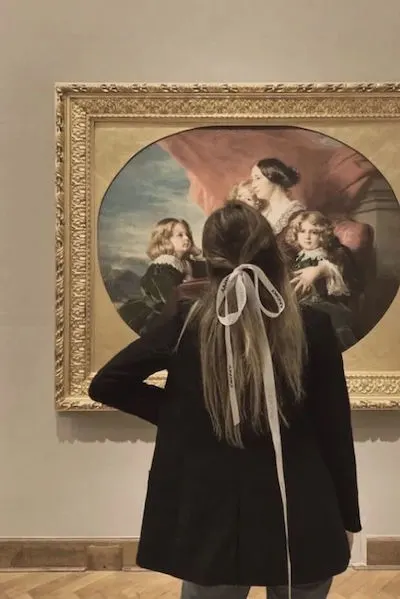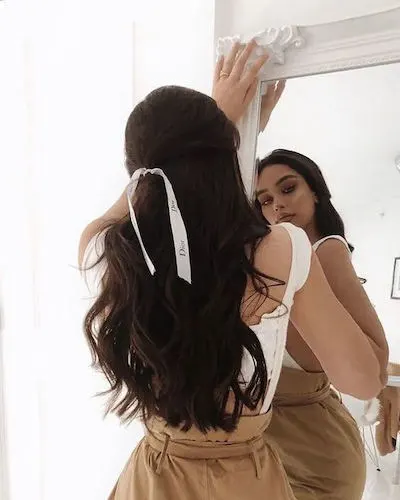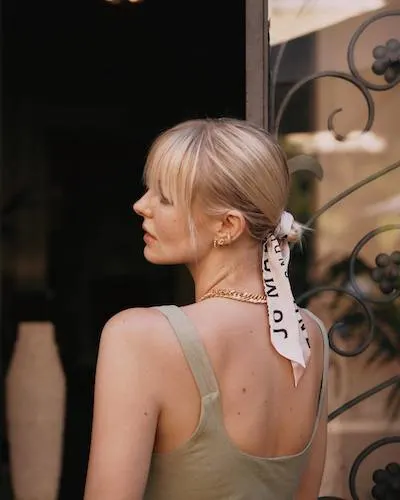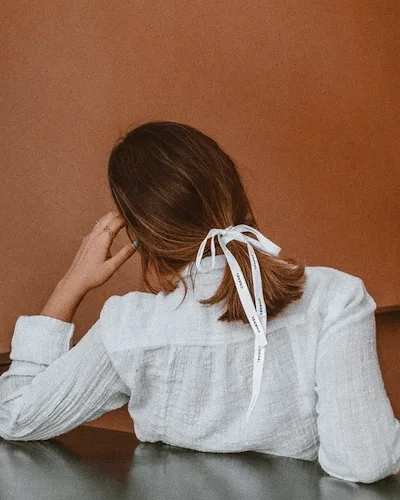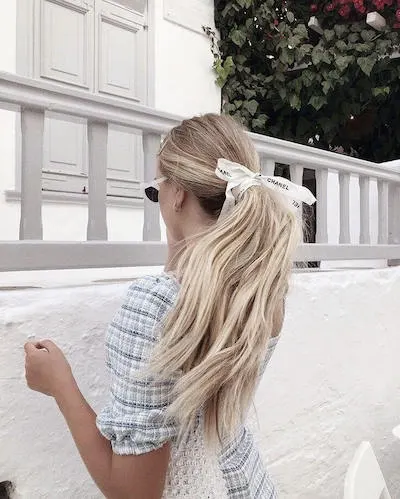 This post was all about cute bandana hairstyles.
About The Author
Tracy is an experienced personal stylist, shopping expert, and fashion & lifestyle blogger. She has been featured on Time Magazine, Bustle, Best Life, Glam, The Zoe Report, Mic, and GOBankingRates, for her insights on fashion, beauty, home decor, and lifestyle. Read More
Related Posts: