Looking for the best spring dresses this year? Check this post for the 50+ best spring dresses you can shop directly to add to your collection!
Spring is coming. Really can't wait to feel the good time of spring and can't wait to change into a beautiful dress and have a picnic on the sunny grass with my friends.
So, are you all ready for beautiful spring dresses?
Today, here, we are going to share with you more than 50 of our favorite spring dresses from our favorite retailers and boutiques this year, including Lulus, Hello Molly, Macy's, ASOS, ASTR The Label, Free People, etc. Many of them are affordable without a pretty high price and also come with fast free shipping. These dresses can guarantee that you will become the most beautiful woman in this new season!
Whether you are looking for a dress for a spring picnic, an ideal dress for a romantic date night in spring, a pretty short sleeves dress that relaxes comfortably in the warm sun, or a gorgeous dress you use to participate in spring weddings, you can find the most perfect dress in this list today.
So scroll down to check what we have found for you for your spring wardrobe, check the price through the link below each dress, and don't forget to pin the dresses you like.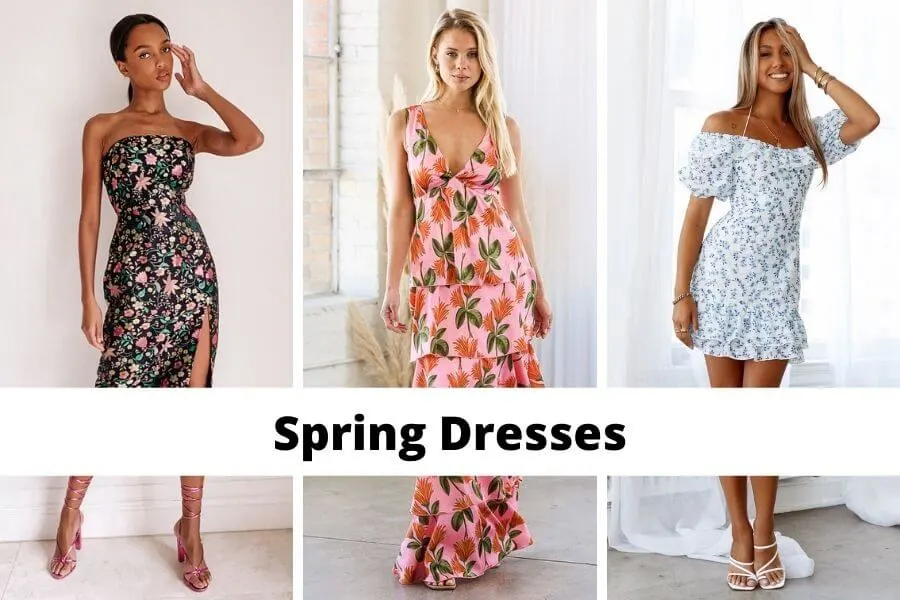 This post may contain affiliate links, which means I'll receive a commission if you purchase through my link, at no extra cost to you. Please read the full disclosure here.
This post is all about spring dresses.
Cute Spring Casual Dresses
In spring, it is so enjoyable to wear a cute and casual dress. These casual dresses below we pick for you have beautiful patterns, comfortable fit, good materials, and fashionable designs which can be dressed up or down freely.
Pair with them with your favorite boots or high heels in the early spring, or change them to a pair of white sneakers, or a pair of chic flats in the warmer weather, to enjoy the beautiful sunshine in the spring.
They look even perfect with your light weight jackets or your romantic spring cardigans, so you are completely ready for the transition season and get an attractive look easily for your next casual date in the weekend.
Steady Black and White Striped Ribbed Strapless Midi Dress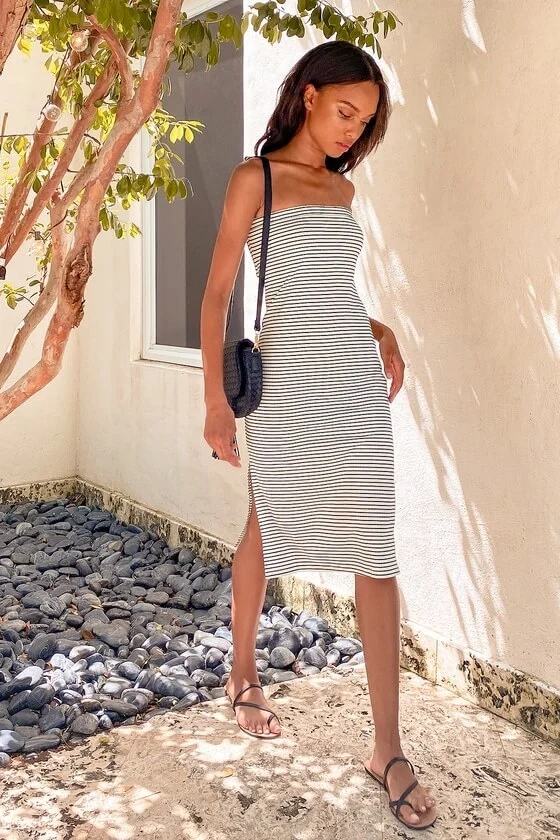 Summer Field Contrast Stripe Floral Maxi
Julia Cheetah-Pattern Dress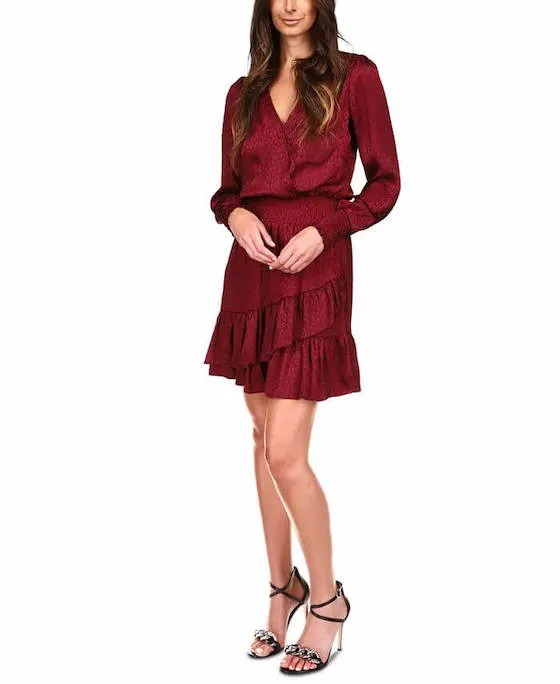 Cocktails at Sunset Floral Maxi Peach Dress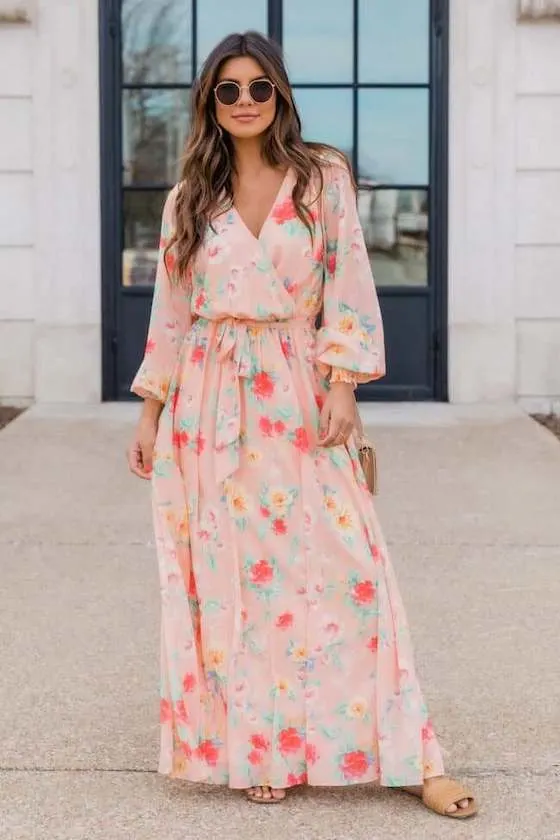 mini textured frill smock dress in aqua daisy floral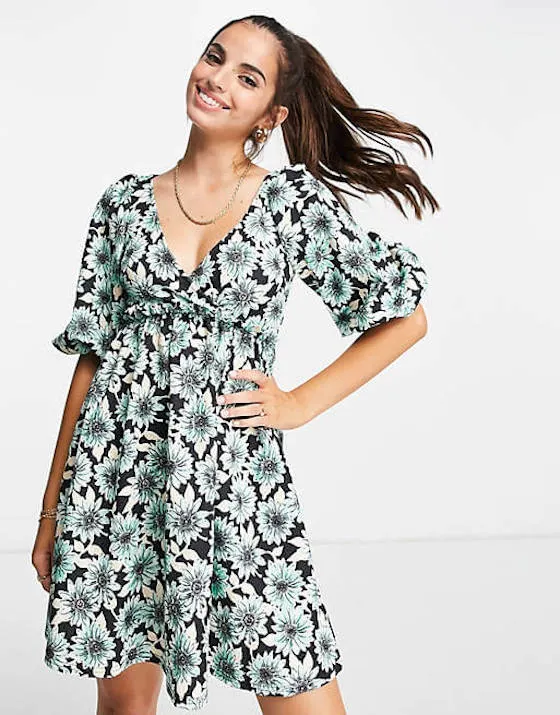 Home With You Midi Dress Beige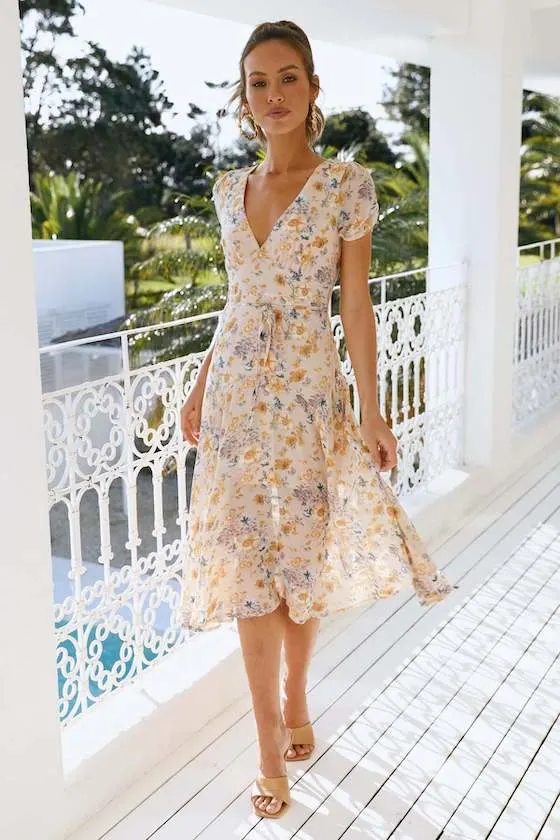 The Daily Buzz Dress Blush Leopard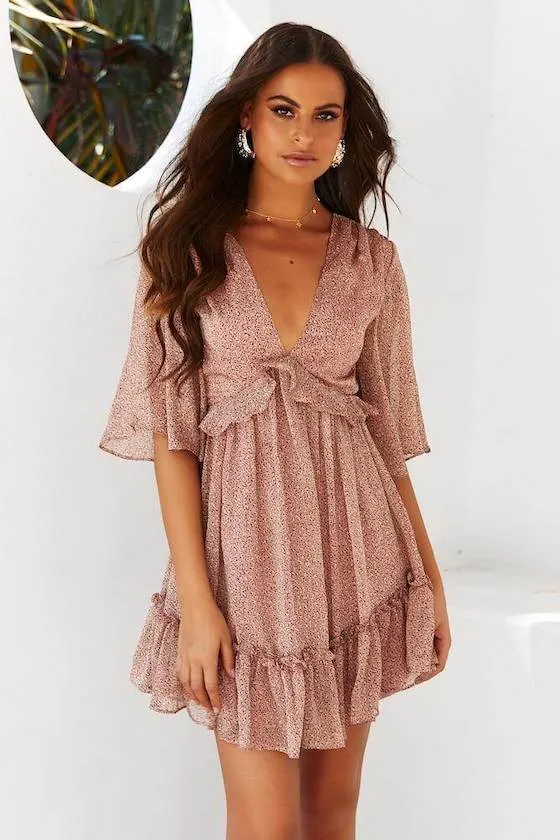 As Time Grows By Green Floral Print Long Sleeve Belted Dress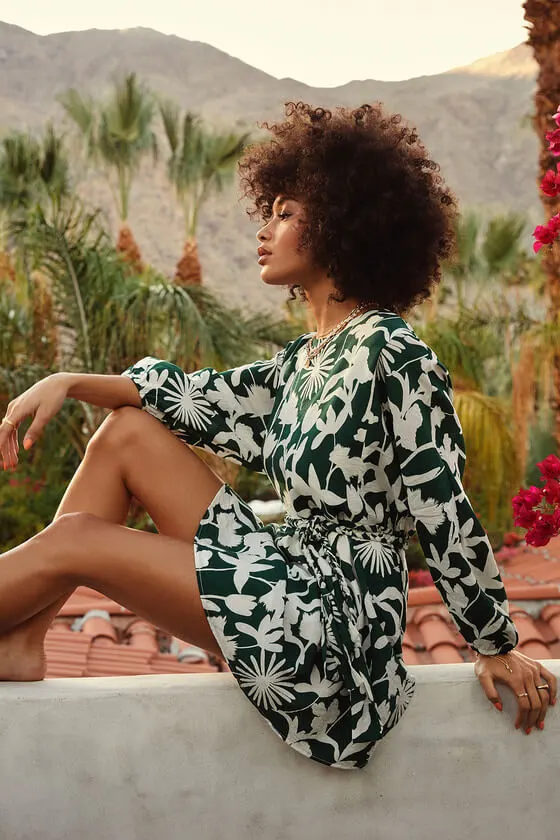 Walk the Walk Blue Floral Print Ruched Bodycon Mini Dress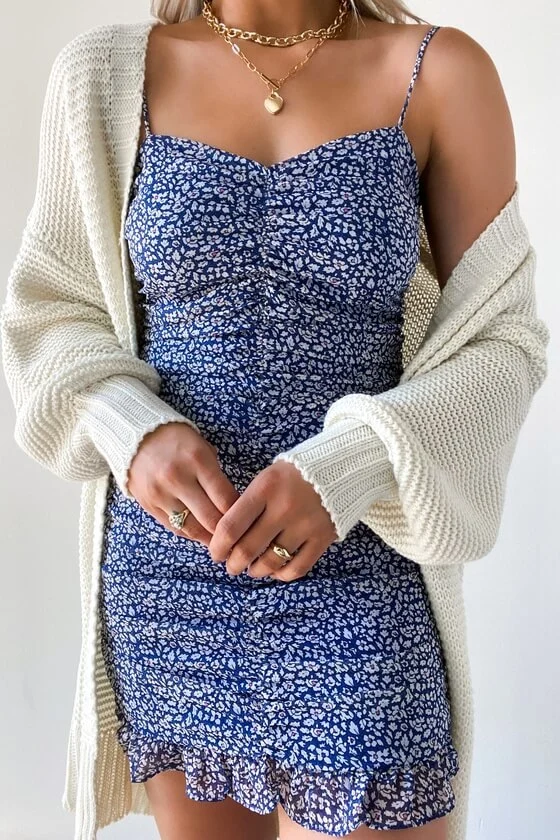 Romantic Spring Date Night Dresses
Are you looking forward to your romantic spring date nights already? Let the silky material or the all over print hugs you perfectly to show your good assets.
An A-line dress is a perfect choice to help modify your body shape. But don't forget to try the bold animal prints and lovely bright colors to embrace the increasing wild passion this coming spring.
On the days when the flowers are in bloom to add more sparks to your date, everyone must know how to decorate themselves with bright colors. After the cold and dreary winter, the bright colors can be boldly tried. Let's wear colors on our bodies together!
We also fall in love with the sexy off shoulder design and the beautiful arranged ruffles that all enhance the romantic vibe for your next date night. Pair them with simple strappy high heels and you look stunning.
Miami Love Dress White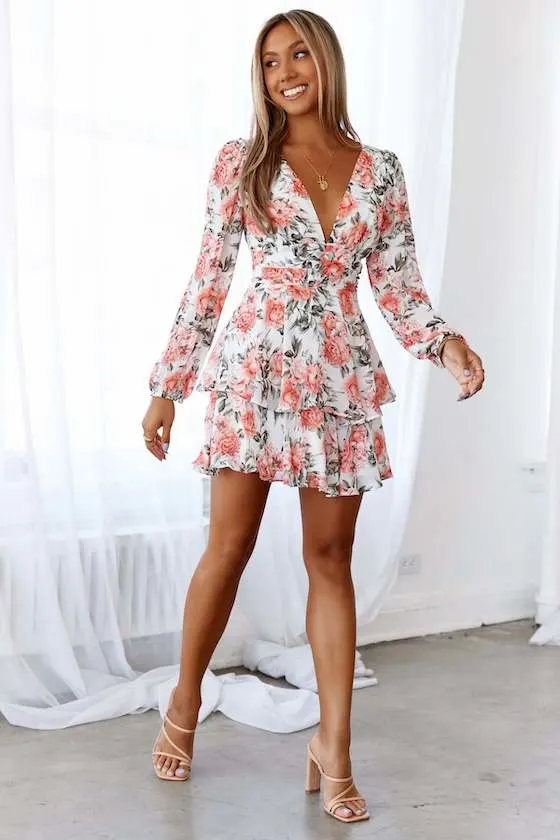 Spring Formula Dress Blue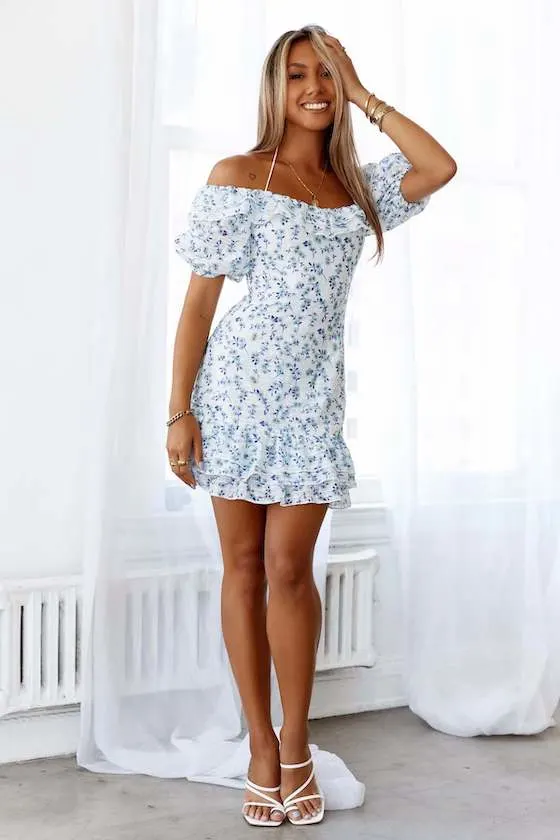 Tie Strap Smocked Leopard Tiered Midi Dress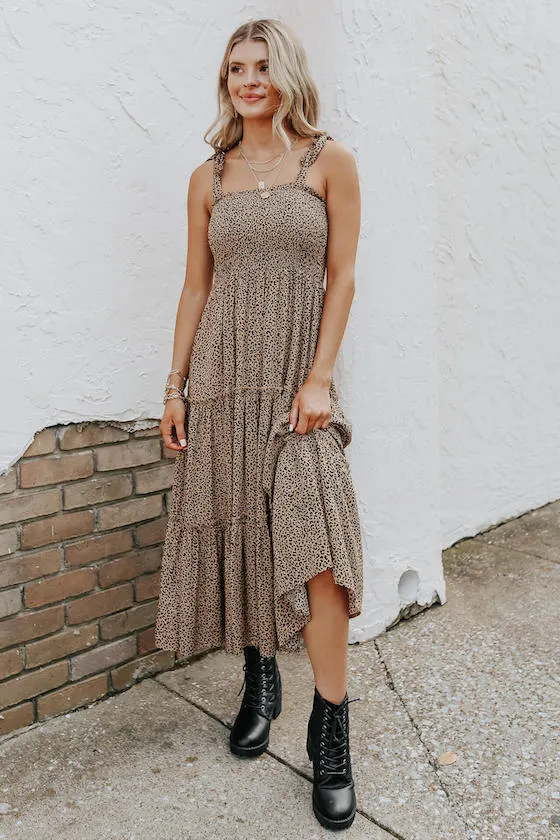 Sweet Travels Dress Green
Soaring Dress Desert Rose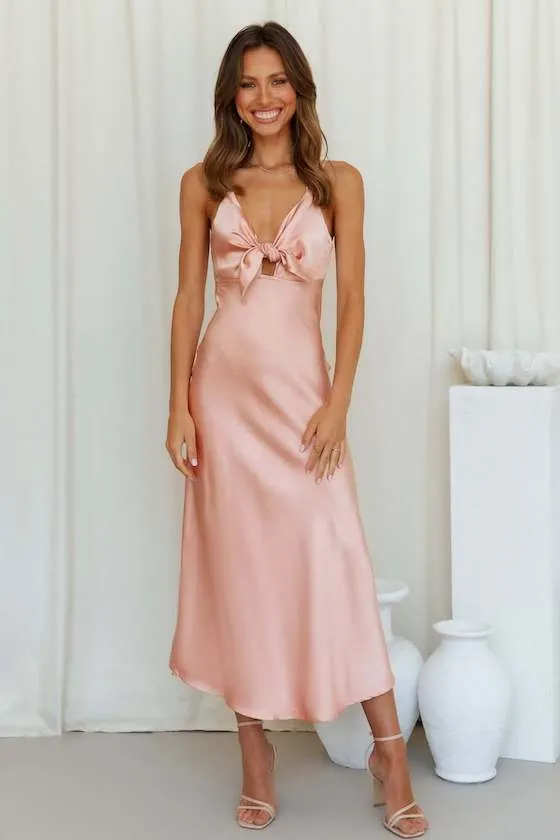 Polly Bubble Sleeve Cutout Mini Dress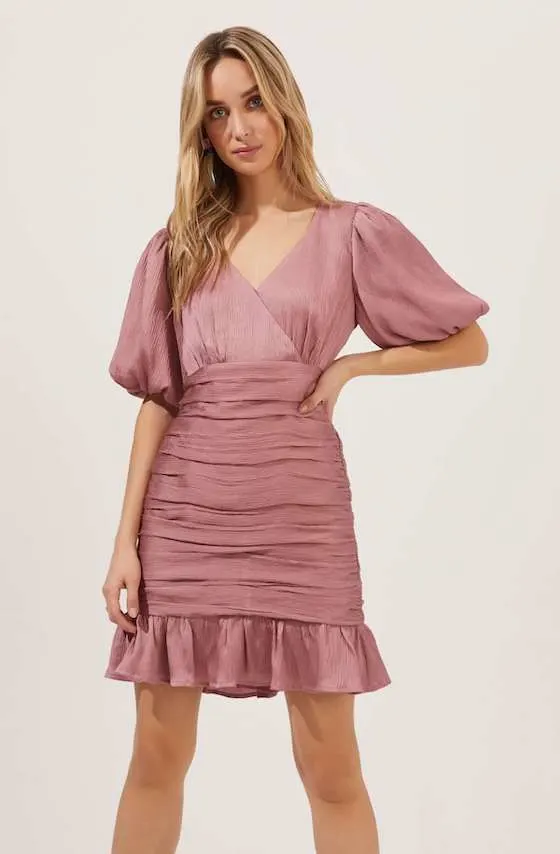 Sweetest Symphony Dress Pink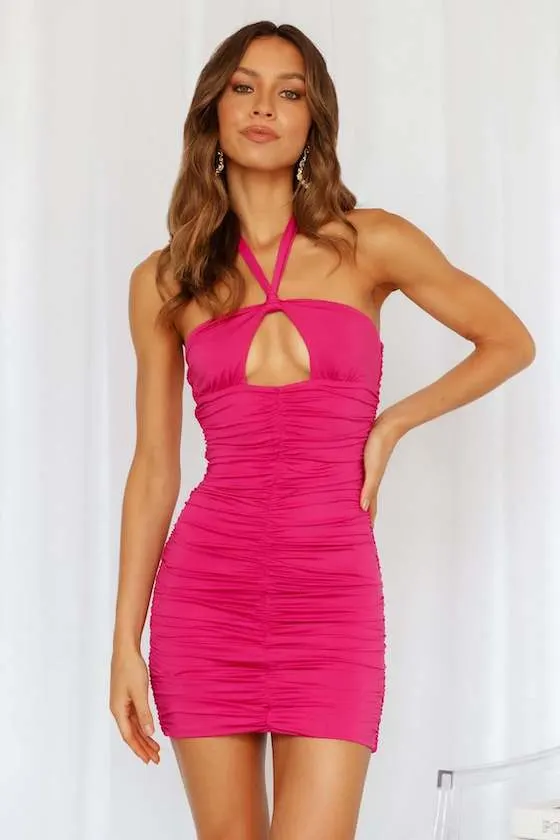 Tiered V-Neck Tunic Dress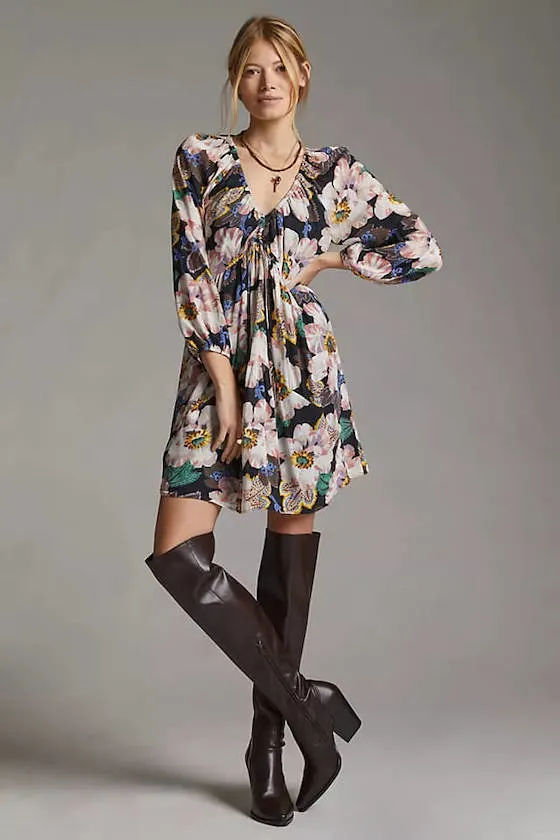 Major Hottie Midi Dress Tan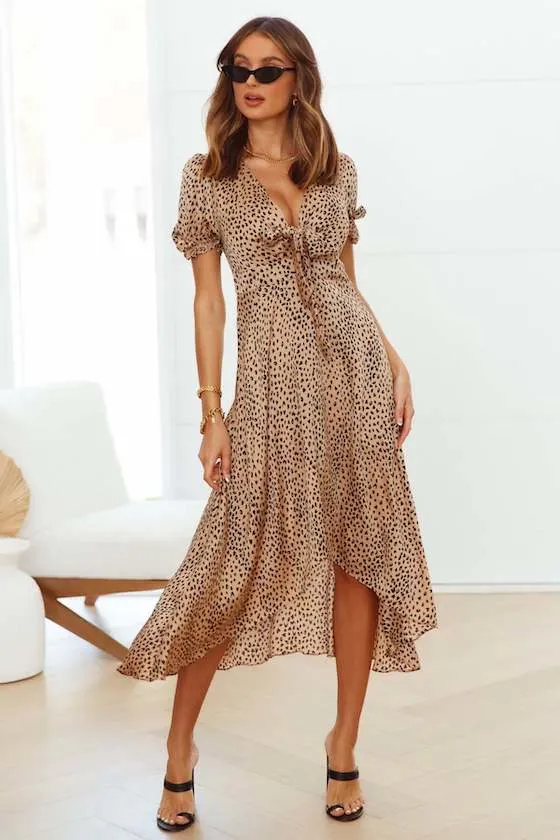 Best Spring Midi Dresses
A midi dress is so versatile and it is already our wardrobe essential in the spring.
Try something different this year? You can choose a playful flare dress to make you look tall and slimmer, suitable for any casual or even formal spring activities, or you can choose a midi dress with a little bit of bodycon design with a perfect side slit which is so trending recently.
Rylie Tiered Pleated Midi Dress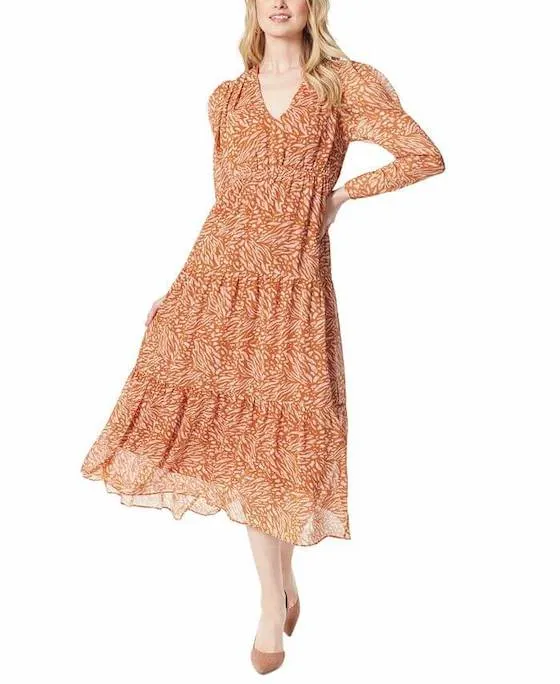 Dunne Two Piece
Loose Fit Spring Dresses
Who doesn't love the vivid and free spirit brought by the warm spring? Wear a cute loose fit spring dress to enjoy the warm weather, beautiful flowers, brighter sunshine, and also show your personality.
A boho style dress is great. And how about a lovely Genham dress? And how about a sexy animal print with a pretty baby doll dress design? The curation coming your way includes the cutest and trendiest designs! They are guaranteed to add life and excitement to your wardrobe.
Norina Maxi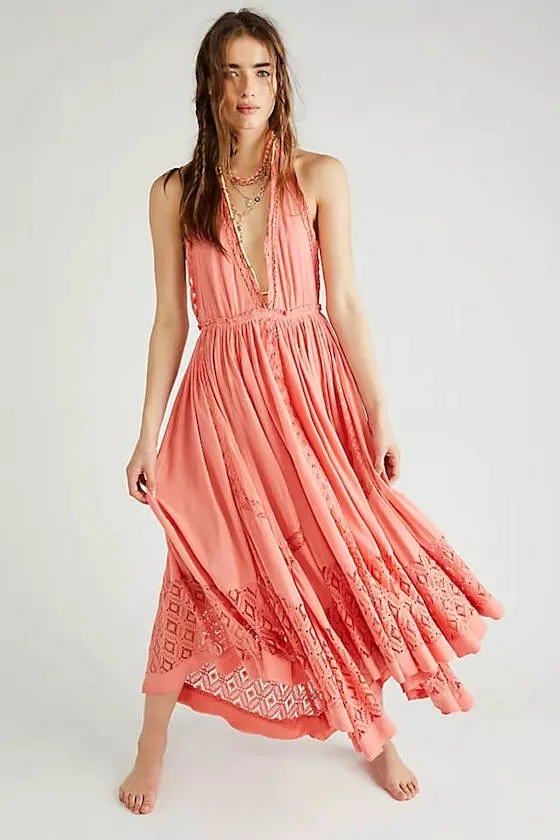 Reese Smocked Red Gingham Midi Dress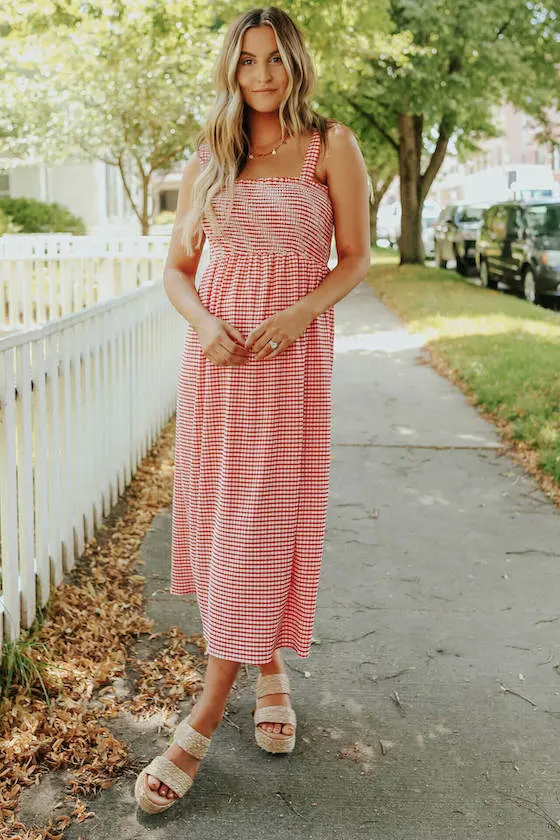 button through tie side oversized smock mini dress in animal print
mini smock dress in khaki and black zebra print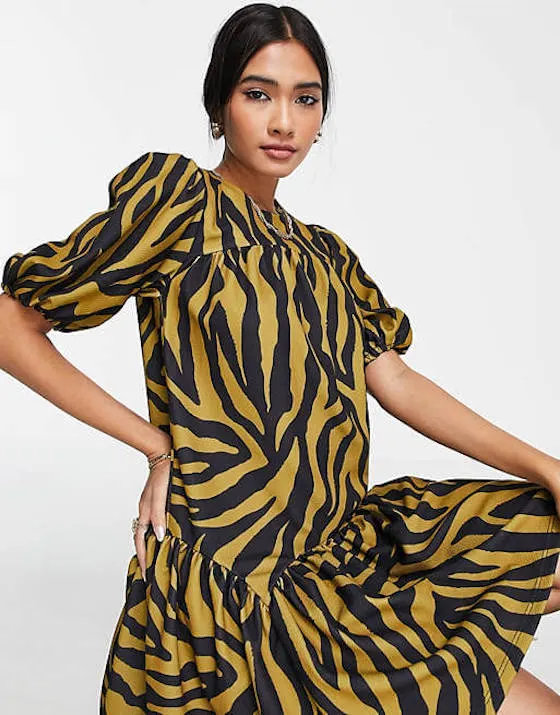 Amelia Off Shoulder Dress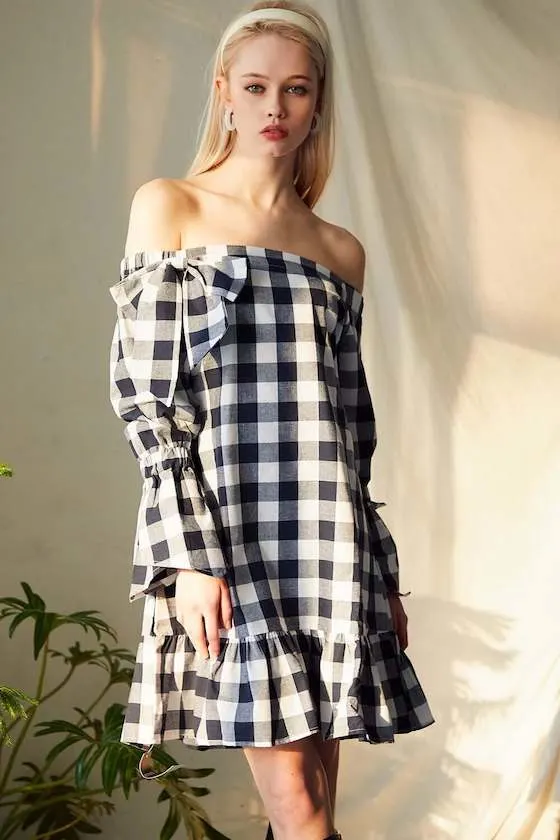 Spring Dresses For The Warmer Days
A modern and untraditional polka dots or floral print version is trending. Wear them to show your bright side or look for chic combinations that include a chic blazer or oversized cardigan.
Oh My Darlin' Orange Print Puff Sleeve Mini Dress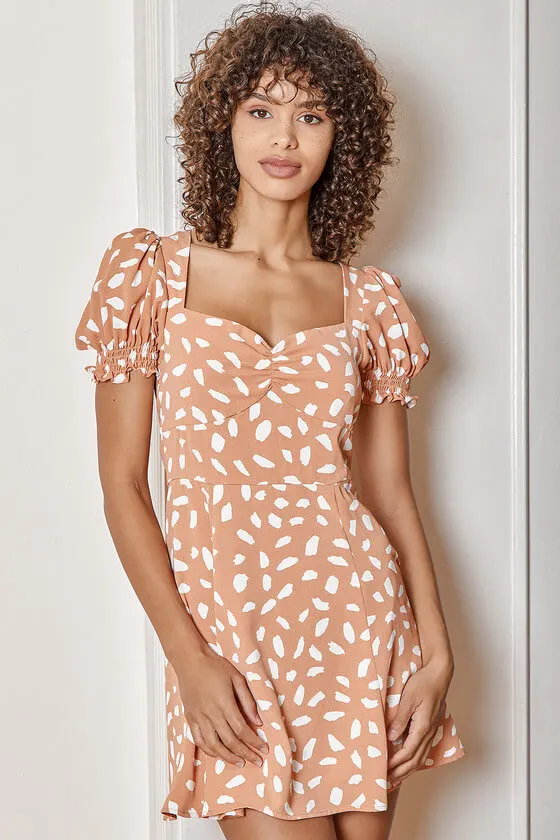 Visions of Style Sage Green Polka Dot Two-Piece Maxi Dress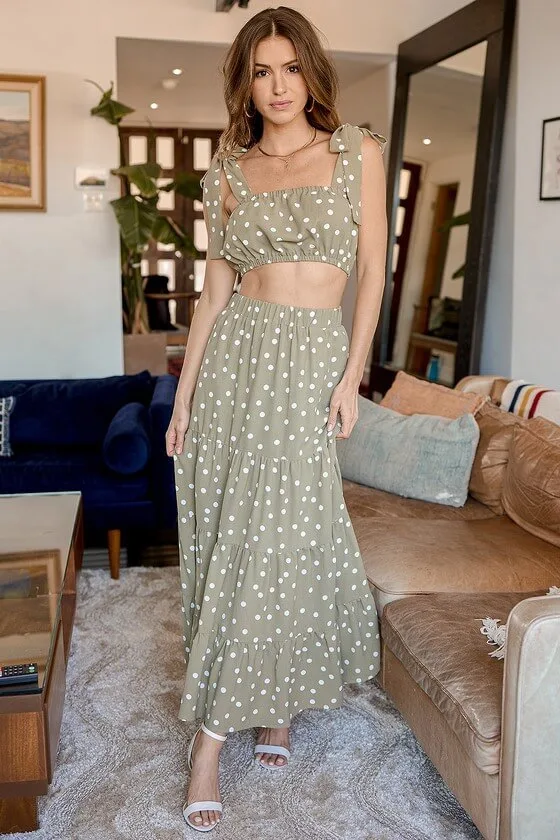 Spot in My Heart White Polka Dot Satin Cowl Neck Mini Dress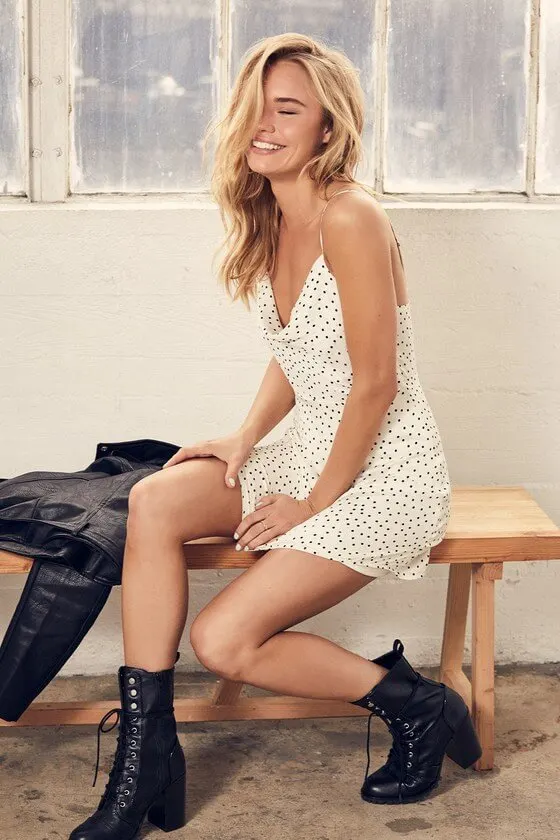 Lovely Limelight Dress Floral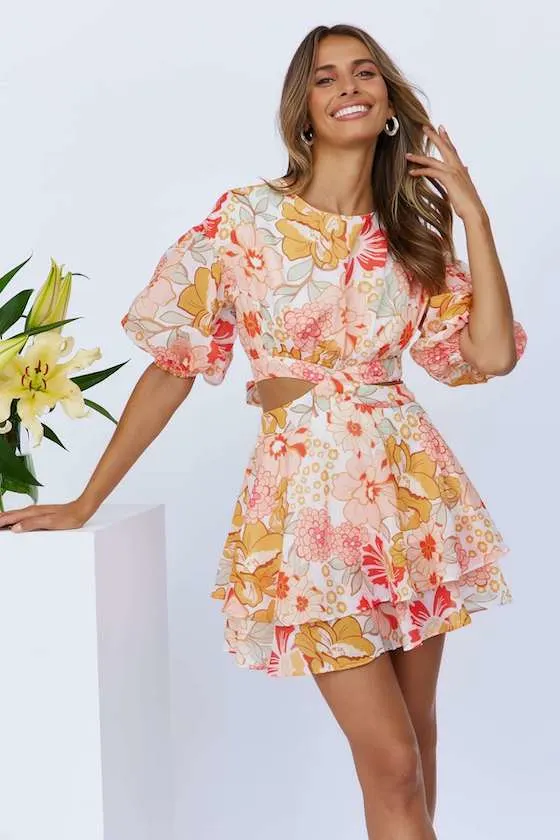 Spring Wedding Guest Dresses
Be stunning with these spring wedding guest dresses with the perfect cuts and expensive looking material.
When choosing wedding guest dresses, in addition to the fabric material and printing pattern, choosing the right neckline and shoulder design can make you look better! Therefore, the size of the neckline, the design of the shoulder straps, the design of the exposed shoulders, the different combinations of these designs can perfect our body shape to the greatest extent.
We have chosen different styles to meet your different needs! If the weather is still cold, or outdoors, these dresses will match almost any coat perfectly.
Santorini One Shoulder Midi Dress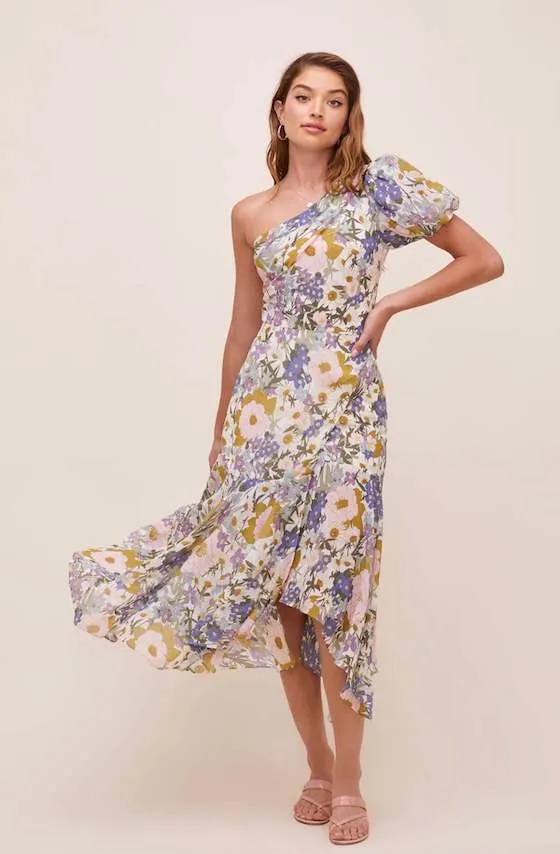 Twist Front Satin Midi Dress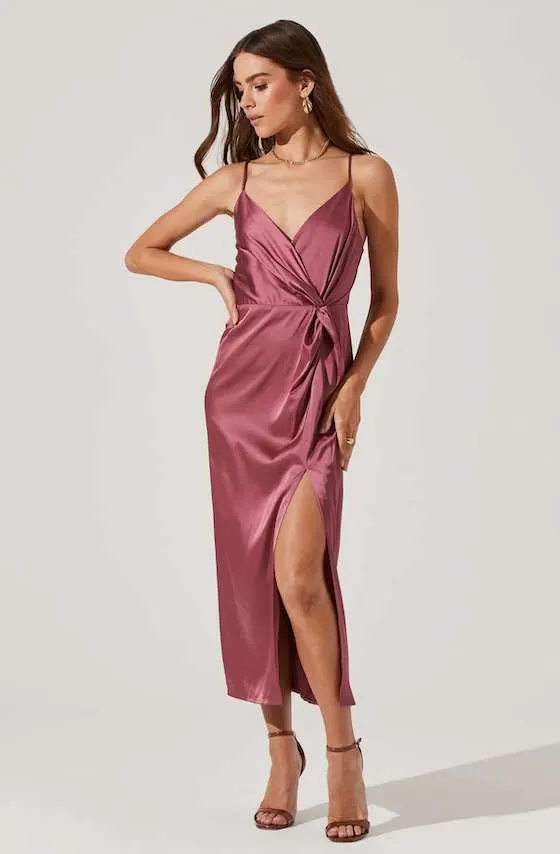 Fresh Set Midi Dress Pink
Frose On Repeat Midi Dress Green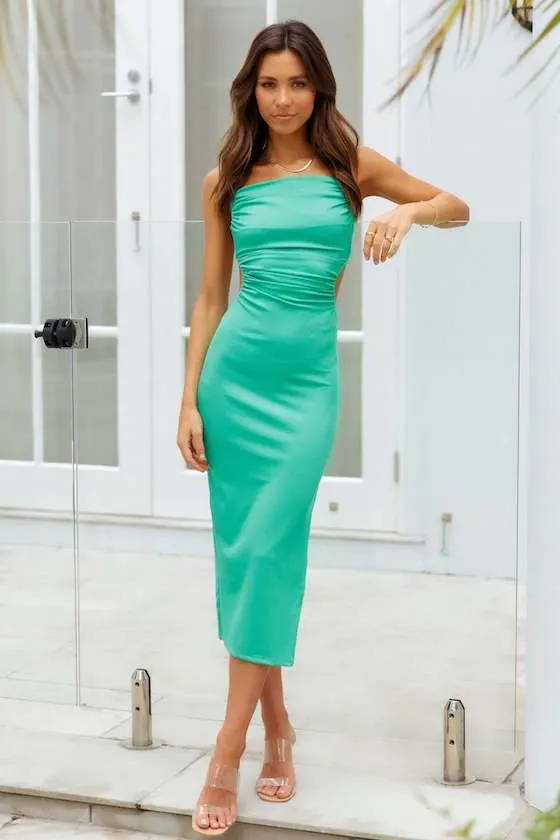 Wedding Guest Dresses For Spring Garden Weddings
Attending a garden wedding? Check out the below picks. There's everything from easy-to-style midi dresses to some more statement-making maxi or mini trends.
Wilshire Ruffle Open Back Floral Midi Dress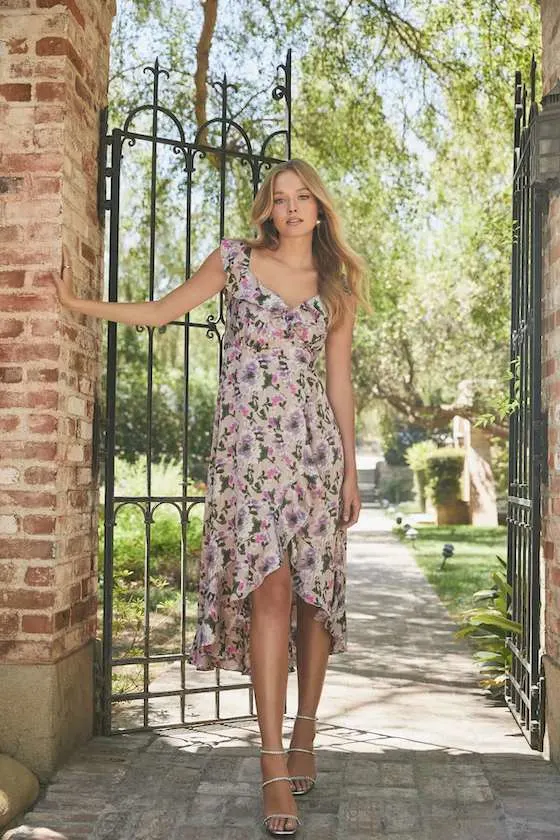 LONG SLEEVE TIERED RUFFLE FLORAL DRESS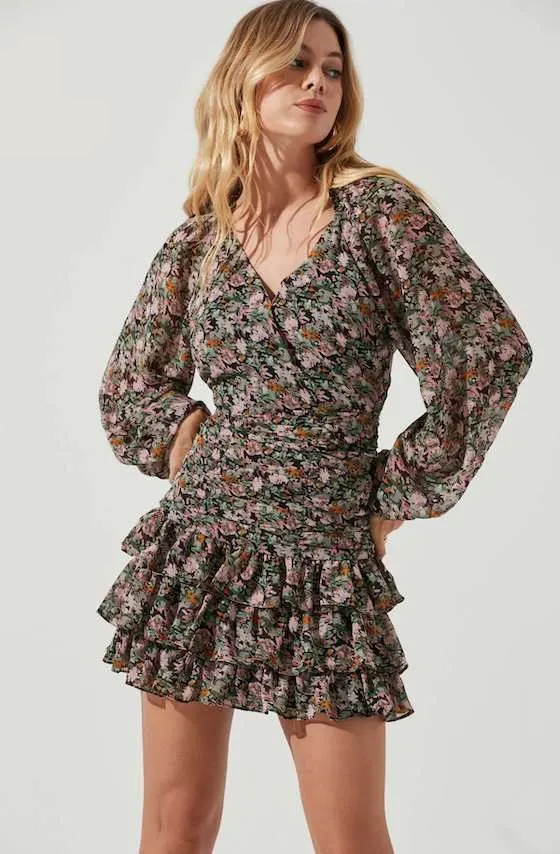 Creative Type Mustard Yellow Multi Print Wrap Maxi Dress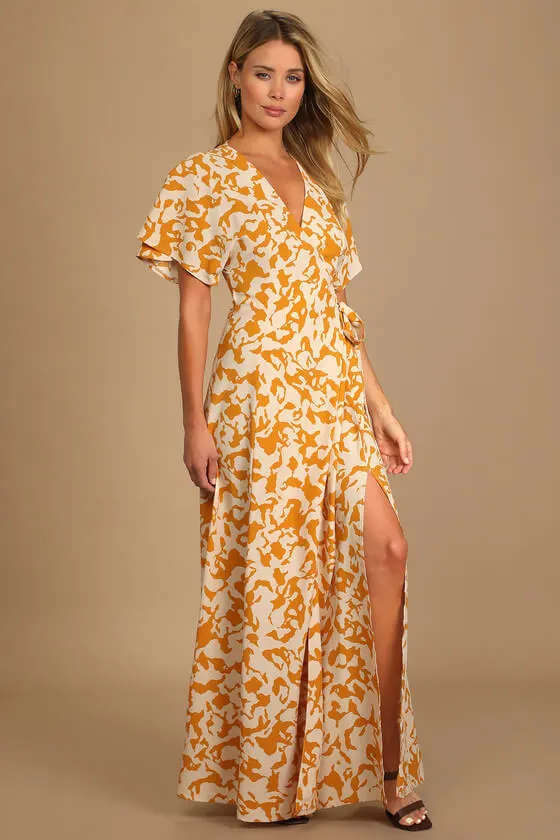 Garden Dancer Green Floral Print Pleated Long Sleeve Midi Dress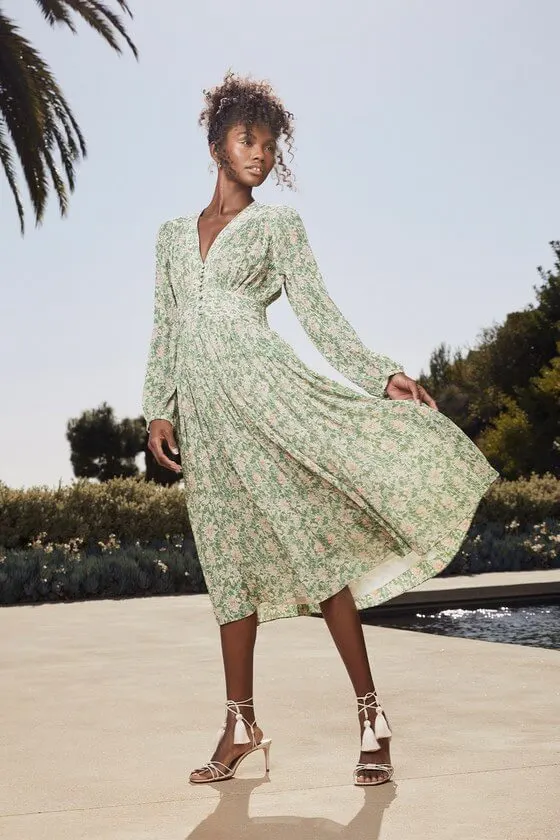 Moriah Emerald Green Satin Wrap Maxi Dress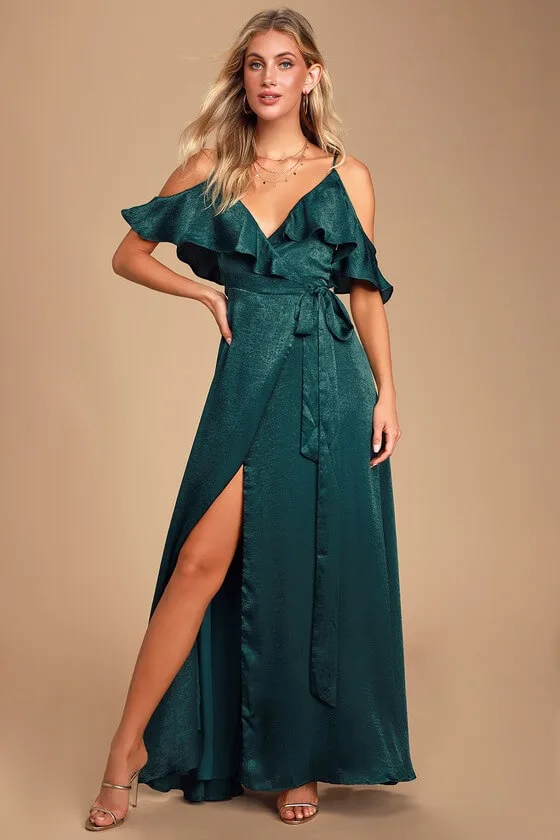 Party in Palm Springs Pink Floral Print Satin Tiered Maxi Dress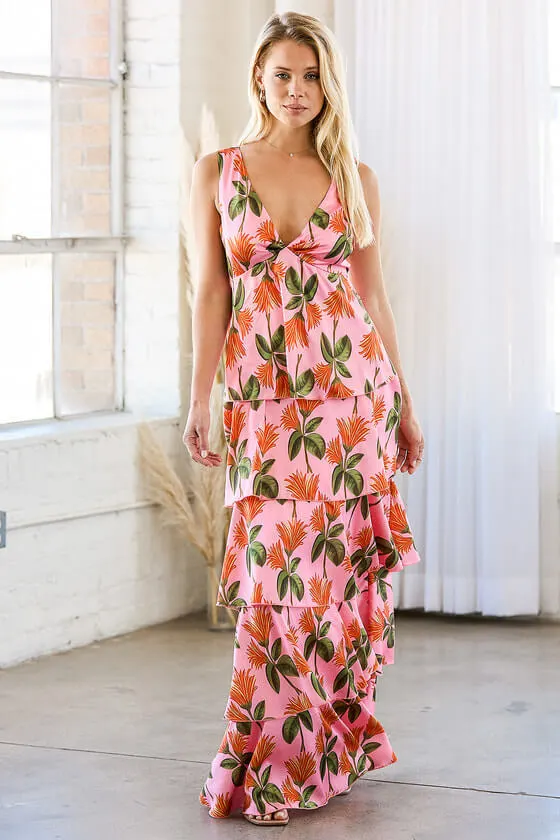 Cute Spring Summer Dresses
Women are trying different styles of beautiful dresses in spring and summer. You can boldly try different combinations. For example, it looks cool and fashionable when paired with white boots or sandals that are particularly popular this year.
Always Right Navy Blue Multi Print Off-The-Shoulder Dress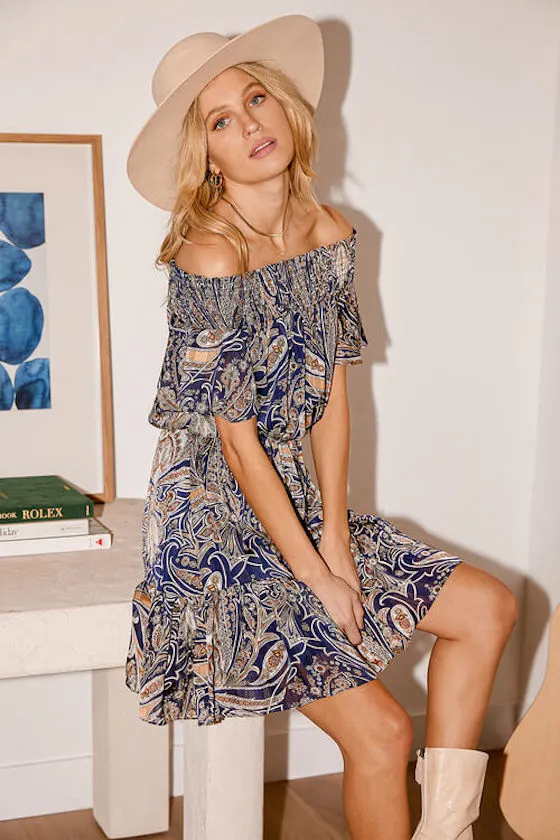 Sunlight Love Pink Dress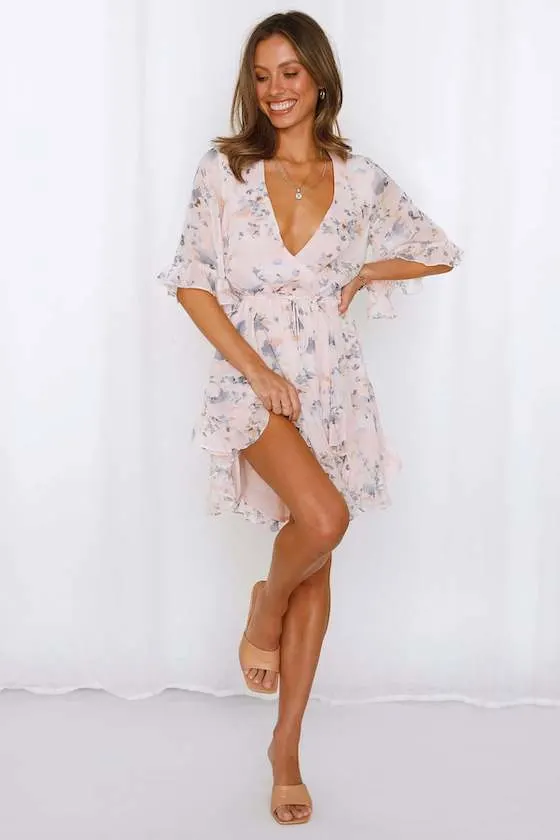 So Darling Light Peach Satin Long Sleeve Tie-Back Mini Dress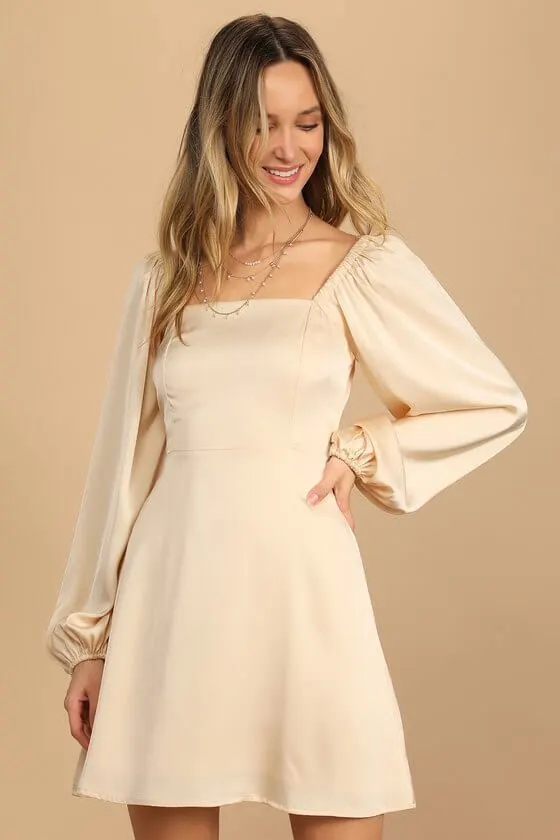 The Best Spot Green Polka Dot Satin Halter Mini Dress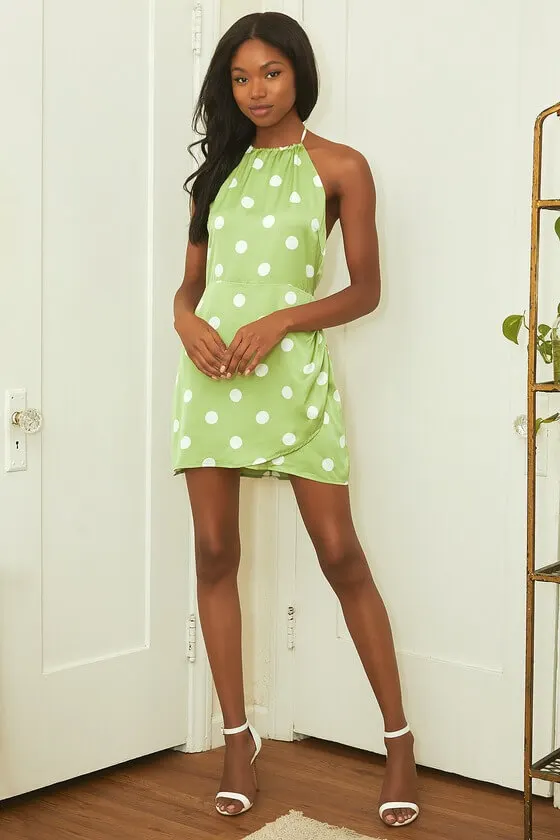 Special Occasion Spring Dresses
What to wear for your special occasions in the spring? The following dresses will make you the focus of the crowd easily.
These dresses have a strong sense of design and are not tacky, which can show your good fashion taste.
Pair them even with the simplest jewelry, shoes, and handbags, you can still shine!
Rosalee Floral Ruched Burnout Mini Dress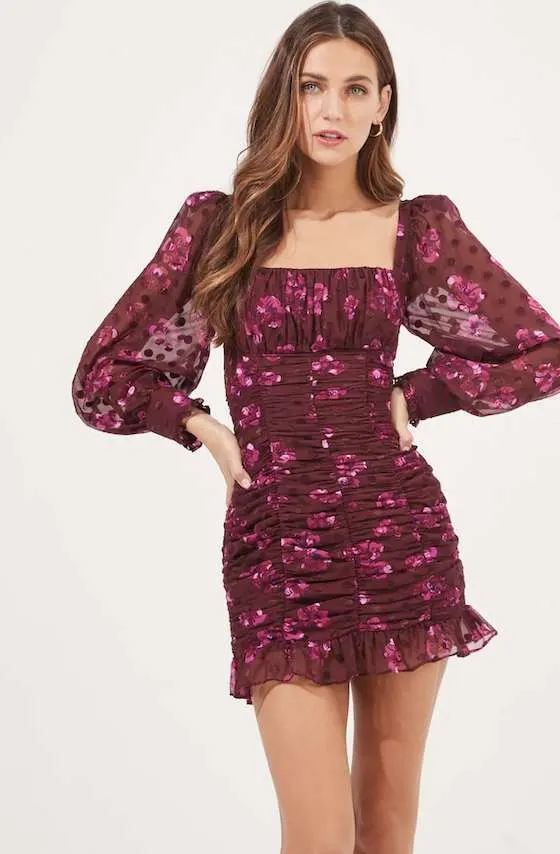 Gina Button Dress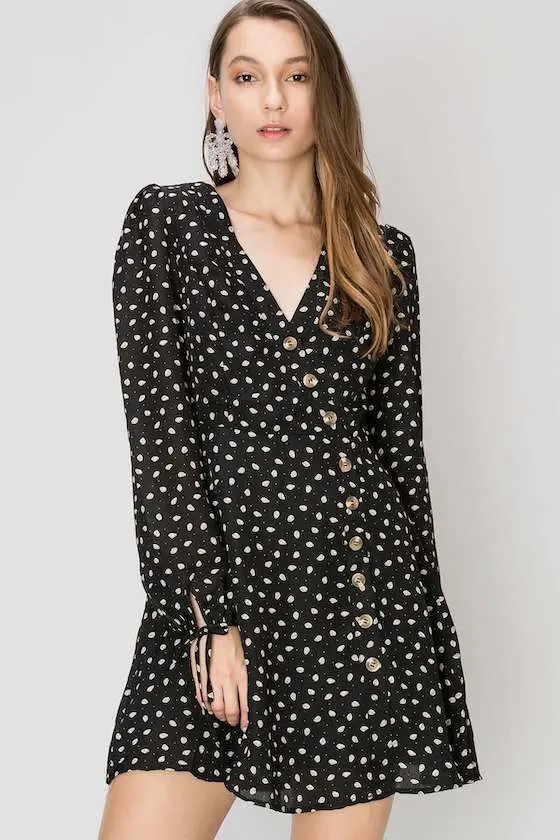 Much Love White Swiss Dot Long Sleeve Tie-Front Mini Dress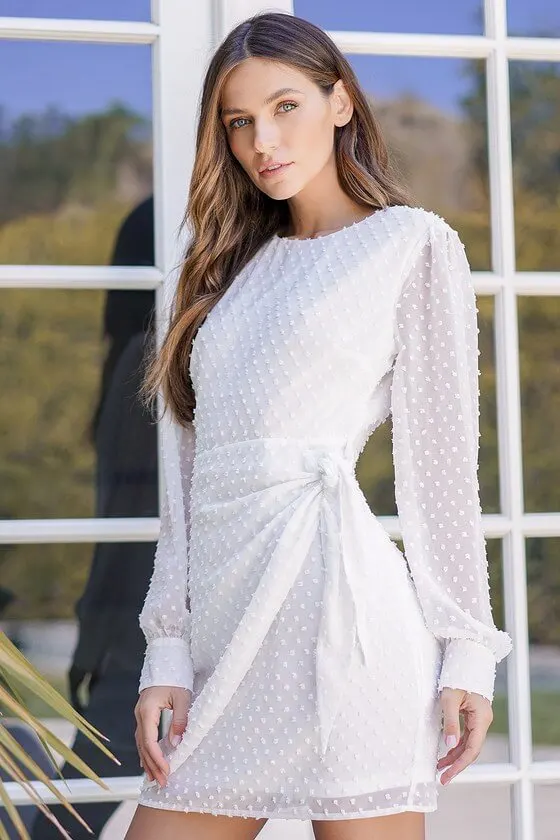 Covered In Spring Wrap Front Dress Rose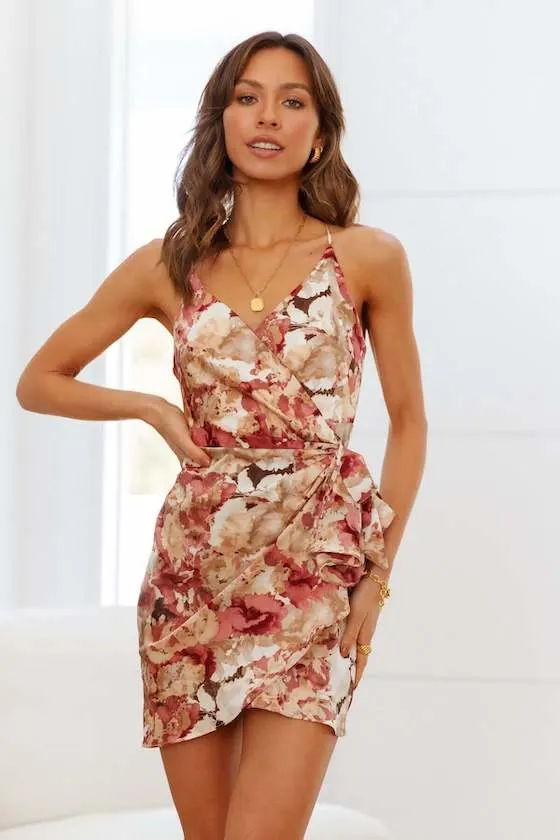 Artistic Moment Black Floral Print Ruffled Wrap Mini Dress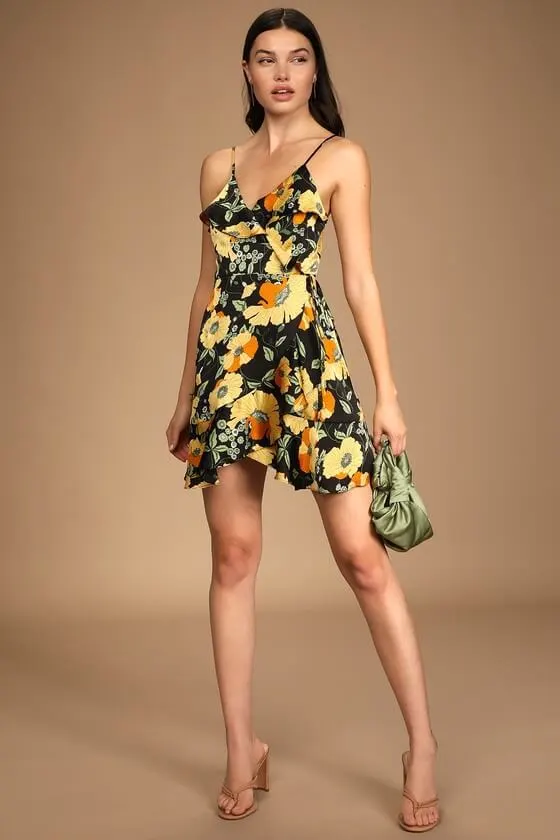 Leaf-Print Twisted-Knot Jersey Dress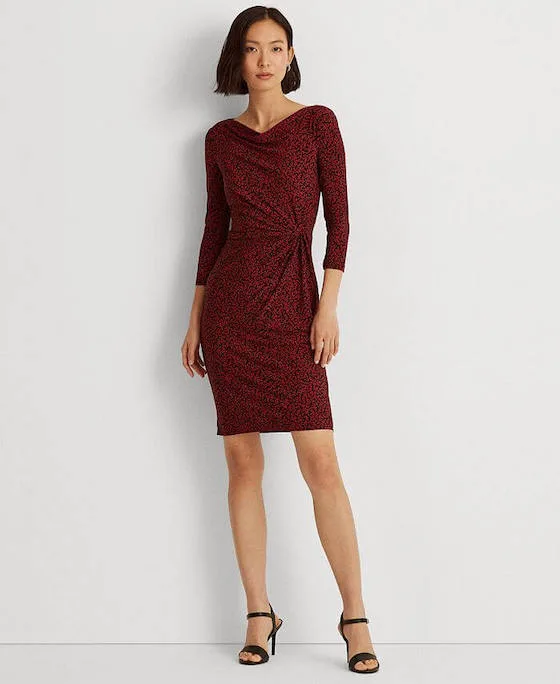 Positively Perfect Mustard Yellow Wrap Dress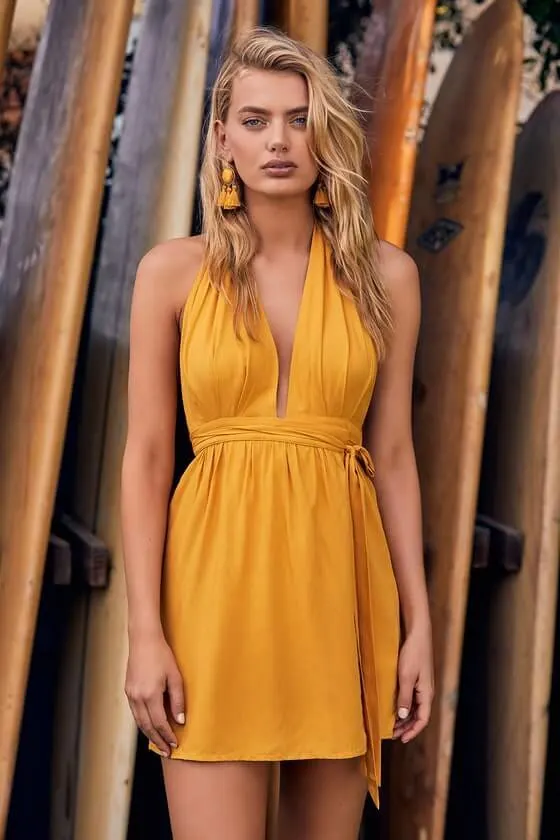 Smooth Lines Midi Dress Magenta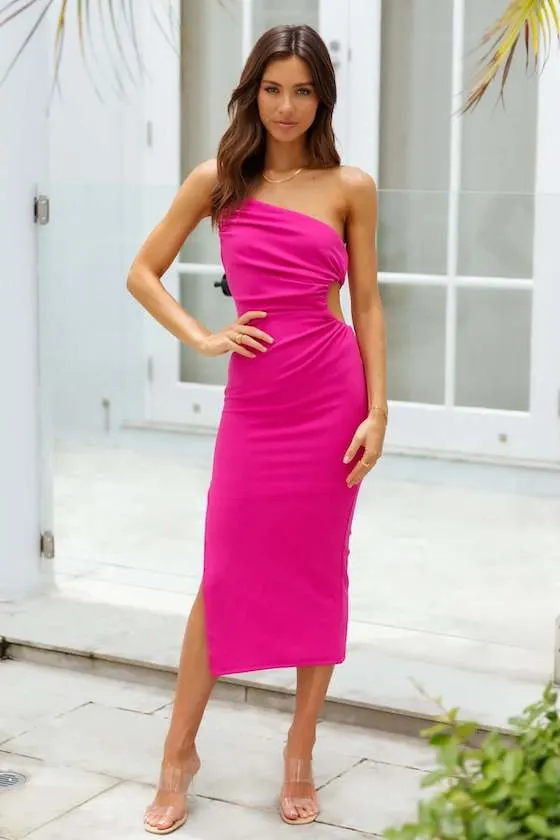 Make a Move Black Satin Floral Jacquard Strapless Midi Dress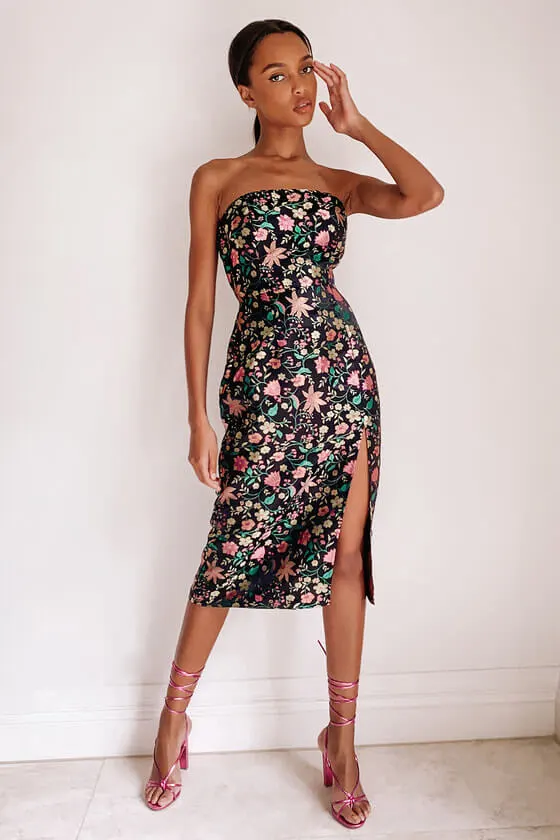 Cali Satin Charmeuse Midi Dress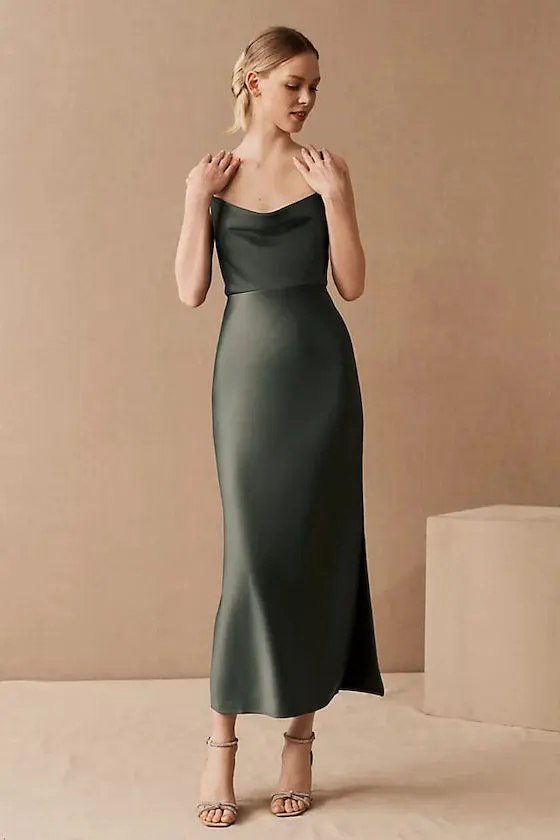 Spring Dresses For The Warm Weather
In the warm weather, wear the simple design with the most beautiful patterns to welcome the coming summer!
If you are looking to add a fresh and never-out-of-style piece to your spring clothes collection this year, the dresses below will never disappoint you.
Pick one cute dress with attractive prints or an elegant long dress with the most delicate details out of them, to enjoy the perfect fit as you kick off the new season!
Fly With Me Girl Midi Dress Tangerine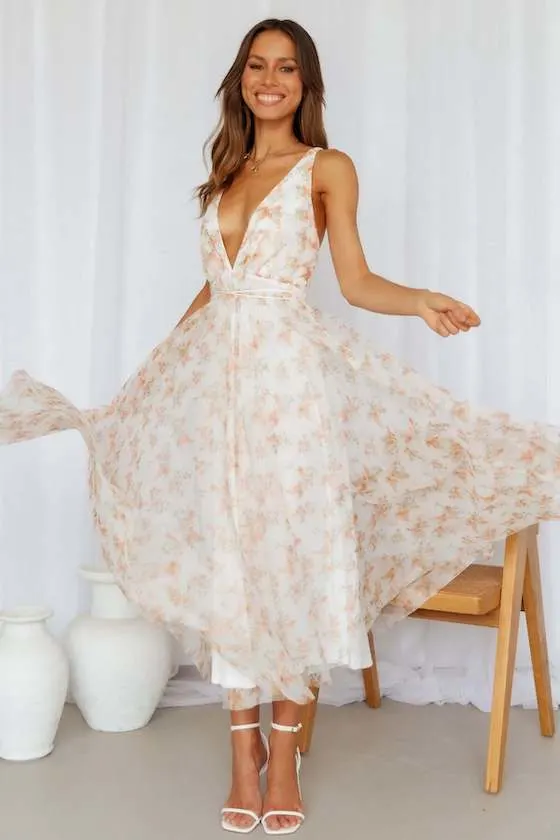 Kiss Me At Sunset Midi Dress Orange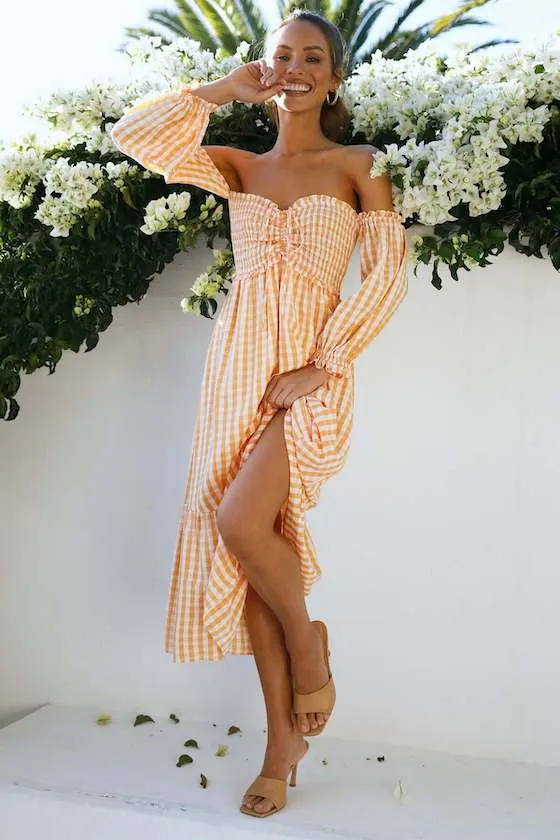 Promise In My Heart Blue Lace Midi Dress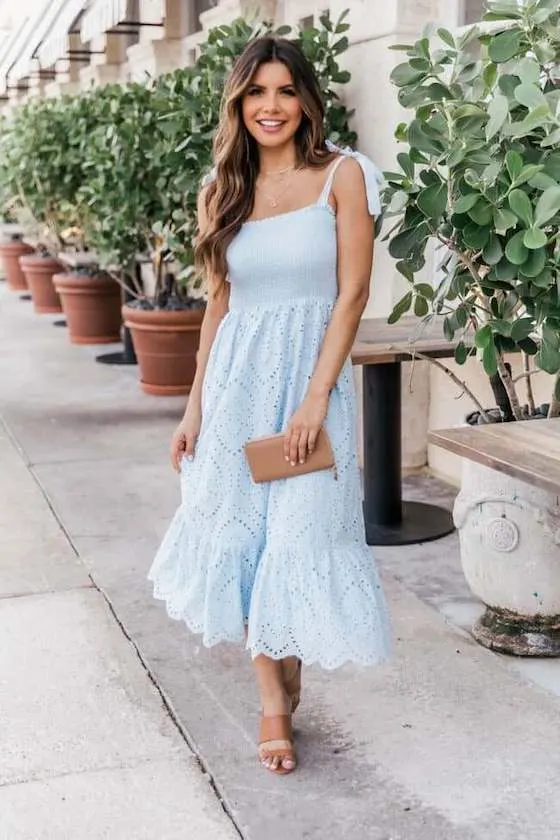 Hey Remember Me Dress Orange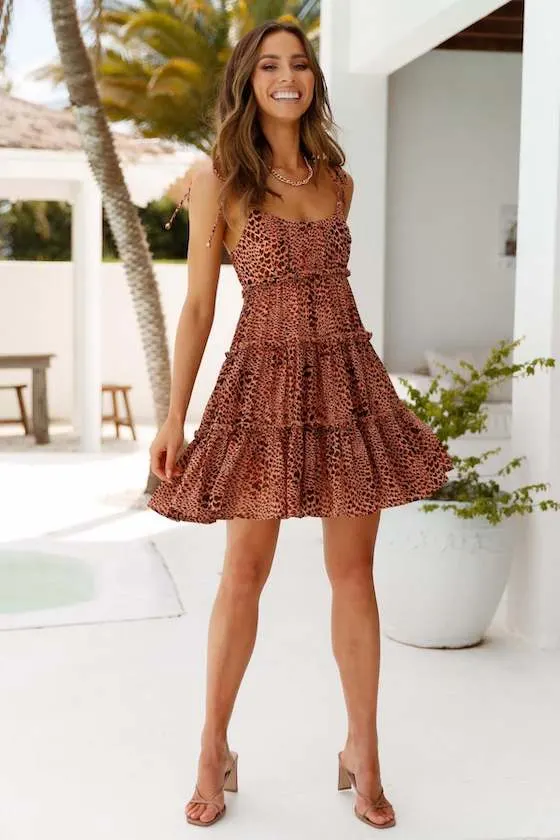 This post was all about spring dresses.
About The Author
Tracy is an experienced personal stylist, shopping expert, and fashion & lifestyle blogger. She has been featured on Time Magazine, Bustle, Best Life, Glam, The Zoe Report, Mic, and GOBankingRates, for her insights on fashion, beauty, home decor, and lifestyle. Read More
Related Posts: