Looking for easy spring nail ideas as a beginner? Don't worry, here we listed 21 simple but insanely cute ideas that you can easily copy!
Photos above: @nailsbycanishiea, @sugarnailsalon, @the_beauty_parlour_x
Featured photo of this post: @the_beauty_parlour_x
When I started to learn nail painting, I was always looking for cute but simple nail ideas that I can easily copy by myself. Some nail ideas out there are adorable, but they are super hard for a beginner, aren't they?
If you are not very good at nail painting, but still want some colors and creativity on your tips in this amazing season, you definitely need to check the below genius nail designs for spring. There are pretty spring nail colors and nail ideas that suitable for beginners. You don't need any artistic ability to recreate it at home!
If you love the minimal style, these nail designs are also suitable for you. You can find inspiration on how to play with the colors and simple shapes to create a gorgeous look!
Don't hesitate. Simply pick up your blush and try these amazing ideas today!
This post may contain affiliate links, which means I'll receive a commission if you purchase through my link, at no extra cost to you. Please read the full disclosure here.
This post is all about spring nail ideas.
EASY CUTE SPRING NAIL IDEAS
1. Playful shapes and colors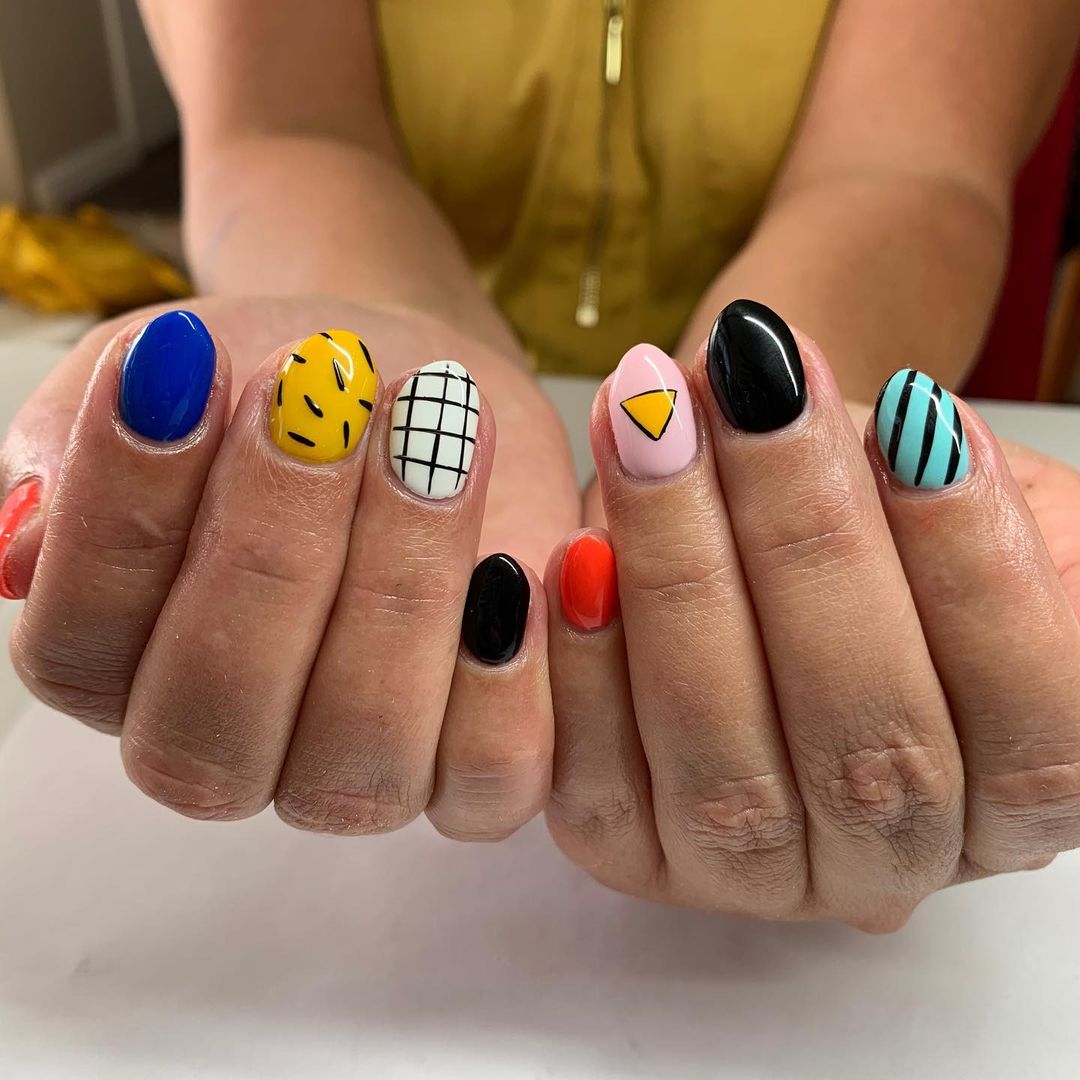 2. Pretty Sweet Hearts
3. Simple Cherry Blossom
4. Pastel Colors
5. Green And Red
6. Minimal Simple Lines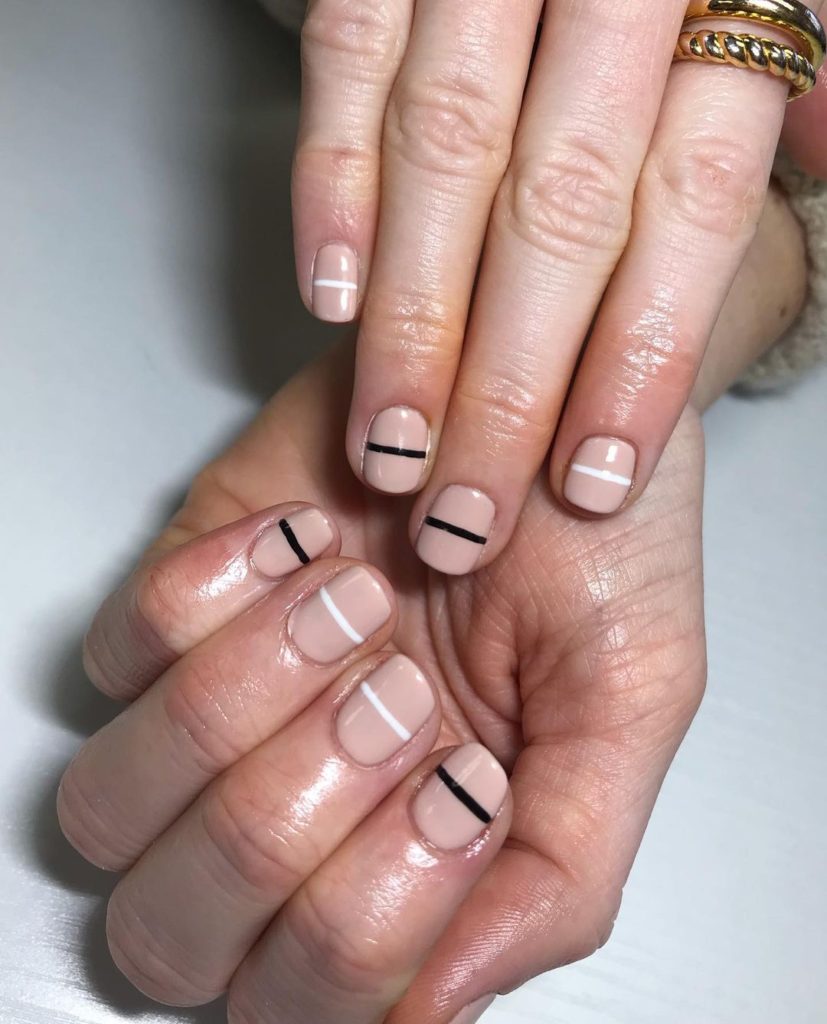 7. Green Tips
8. Gradient Pink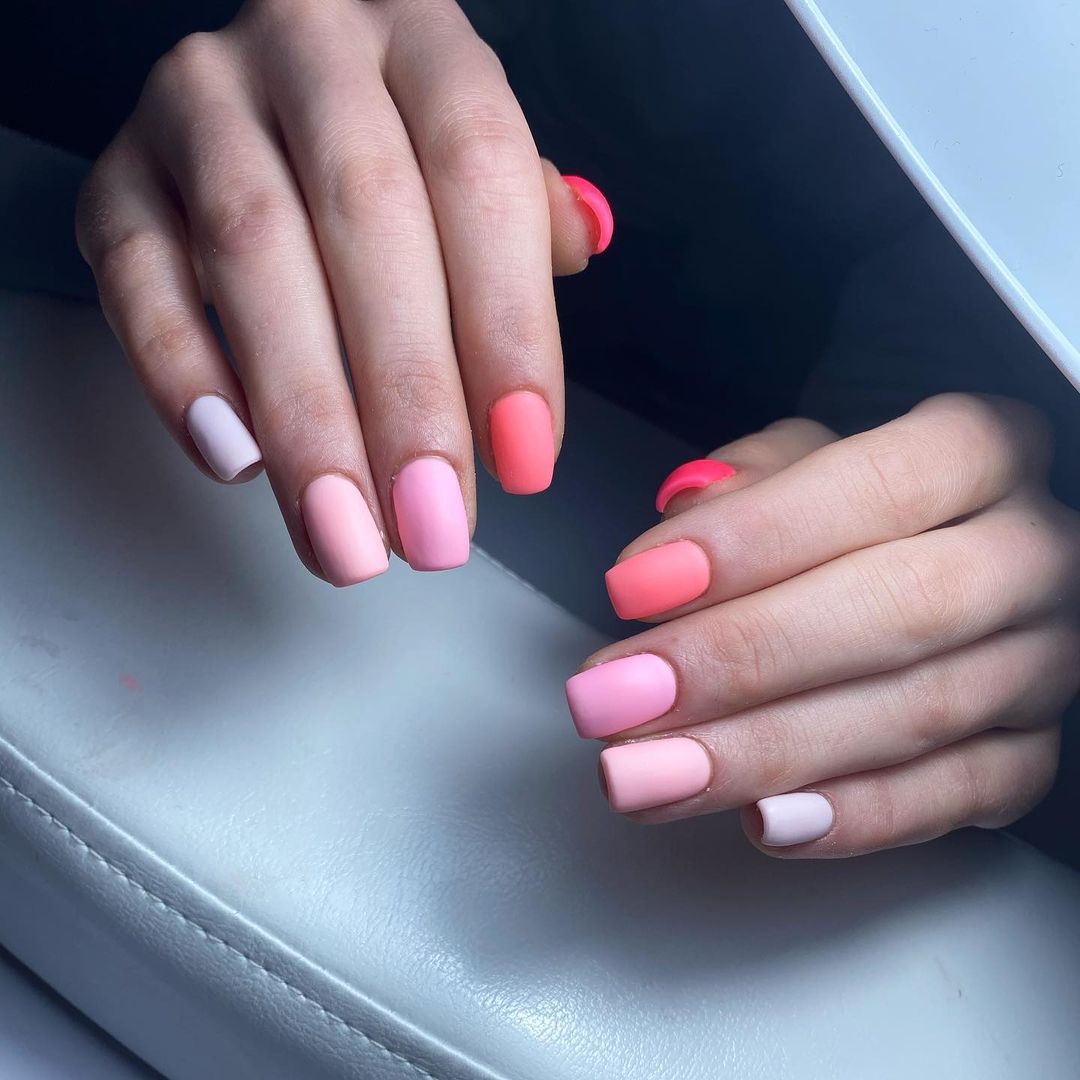 9. Green And Blue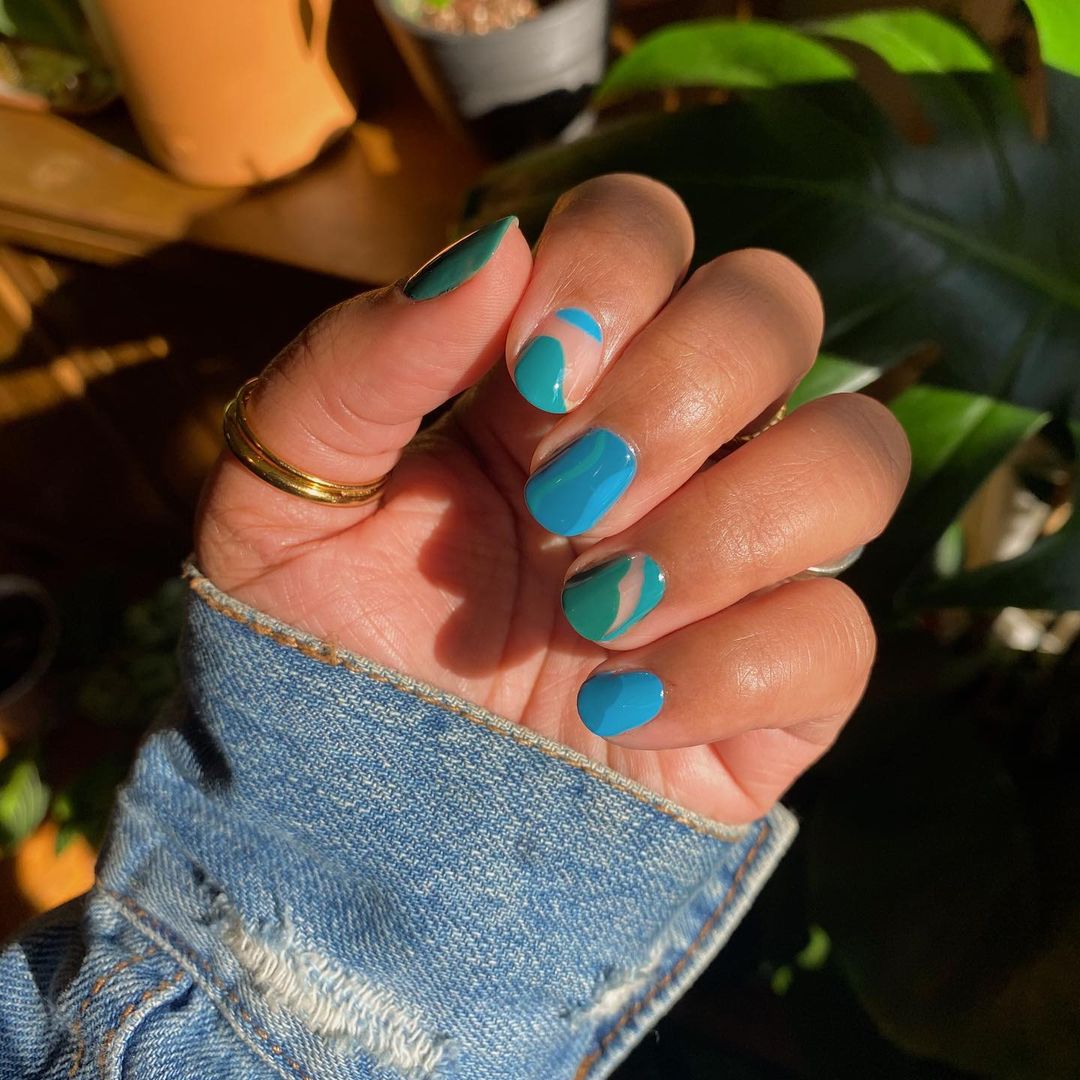 10. Orange Tips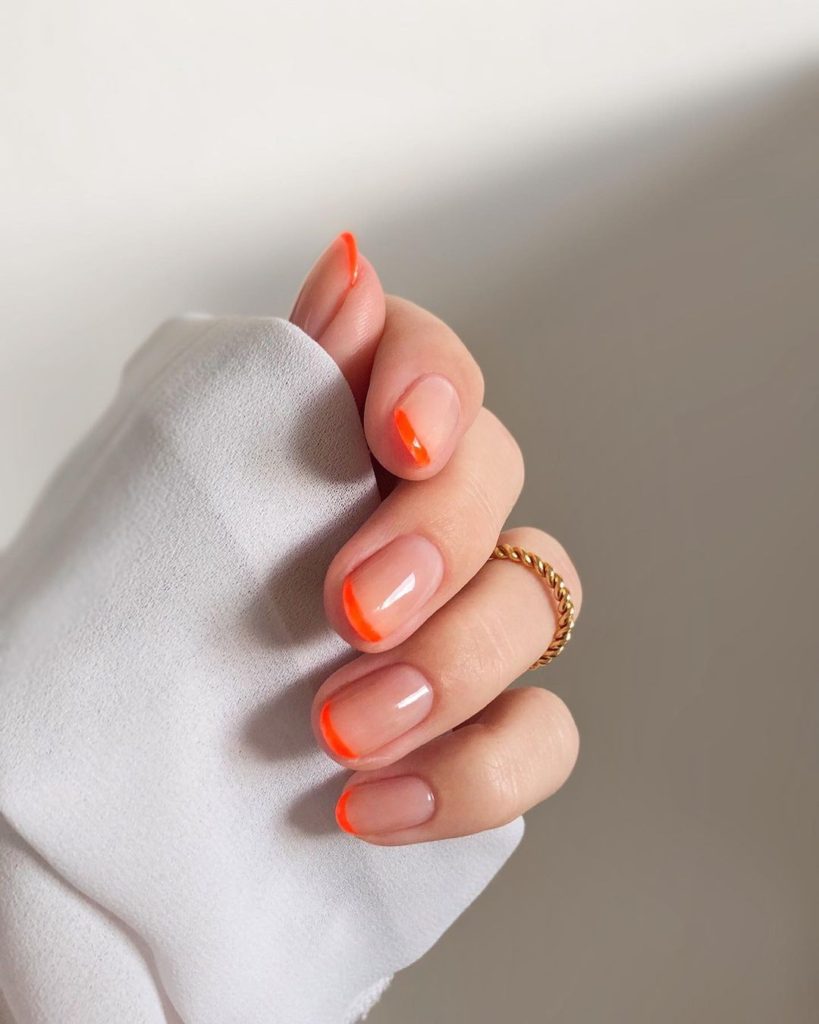 11. Magenta
12. Bright Colors Tips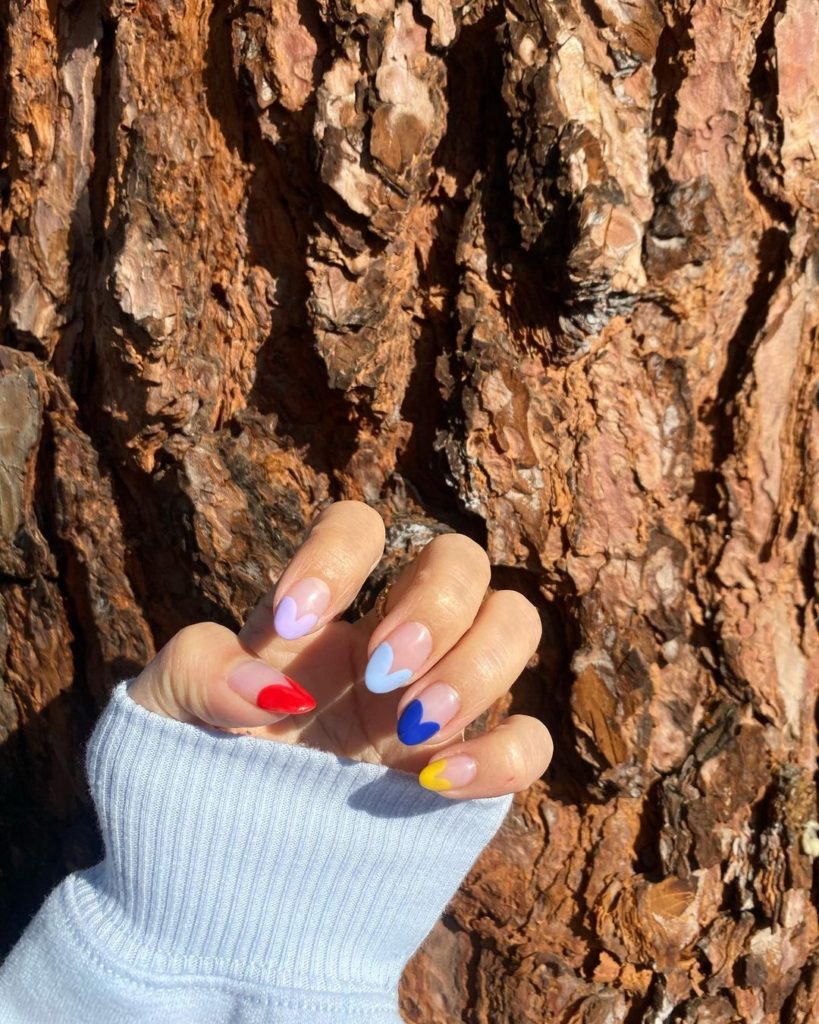 13. Pink, Purple And Blue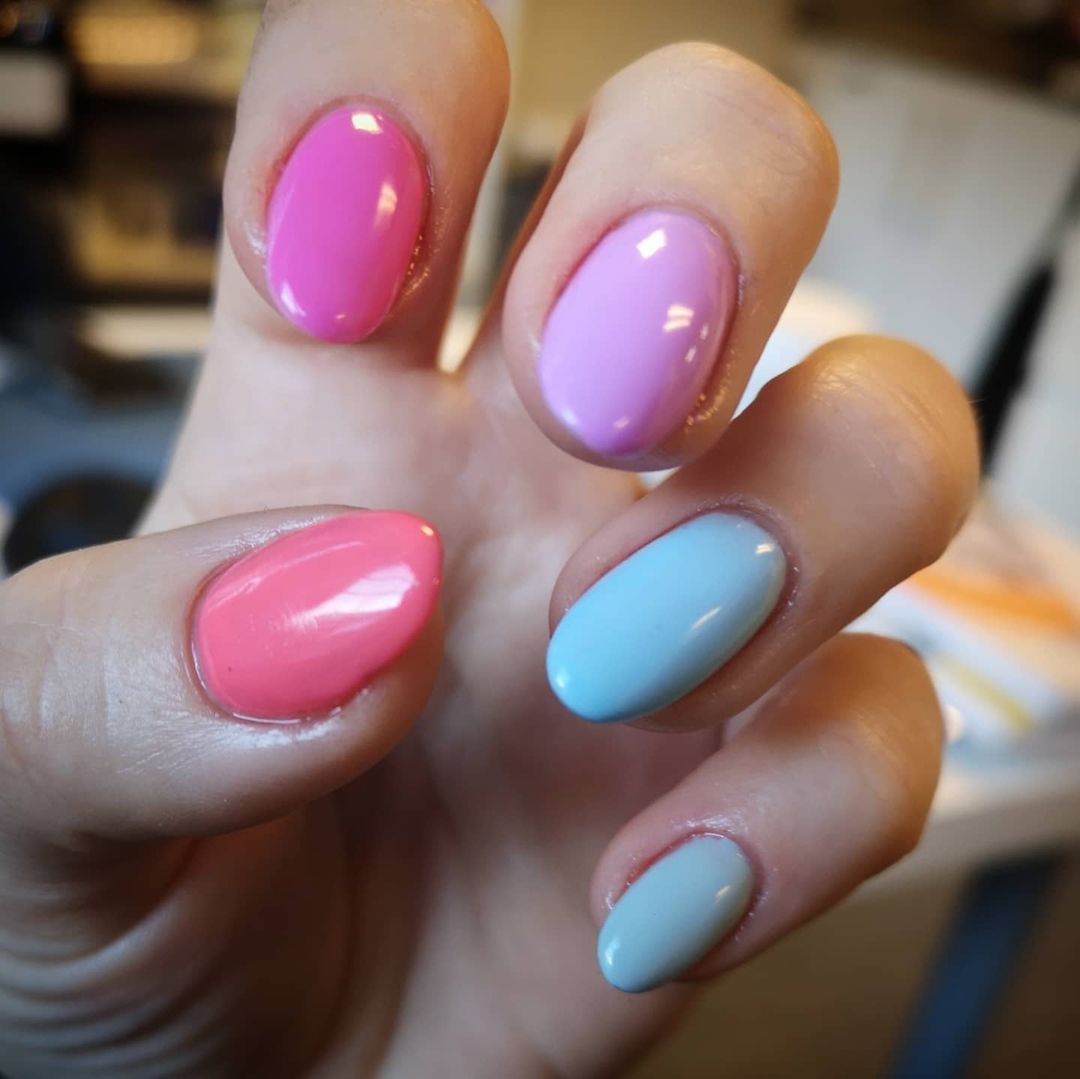 14. All Green
15. Pastels Tips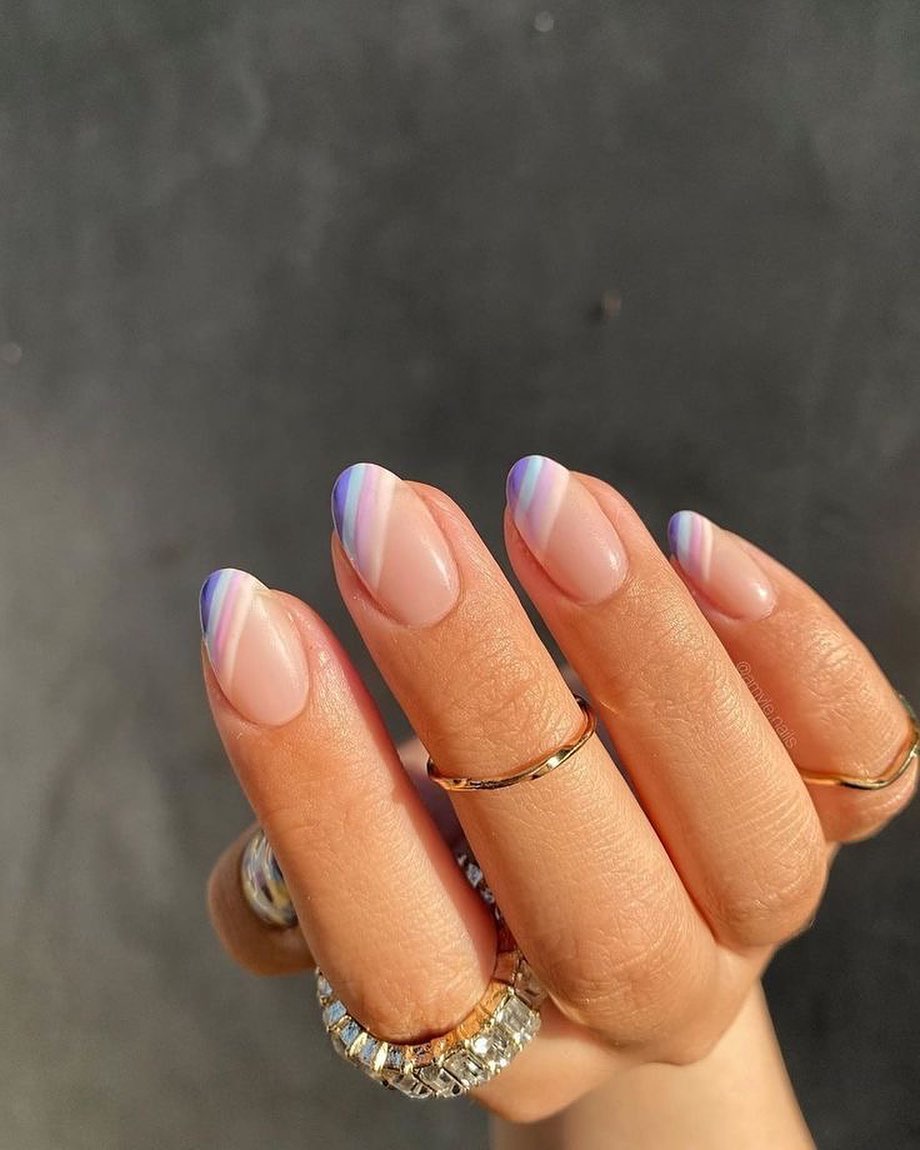 16. Pink And Babyblue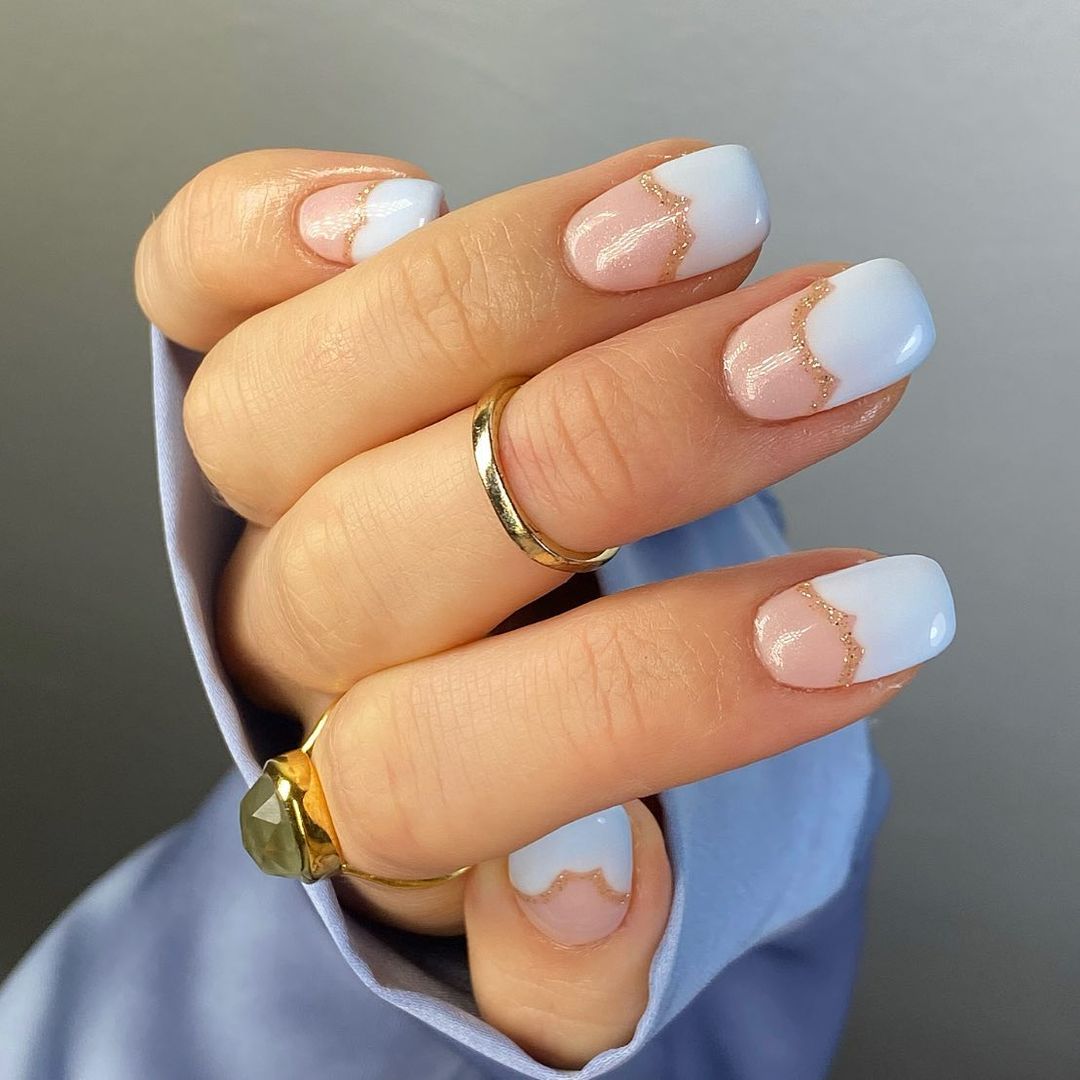 17. Sweet Colorful Tips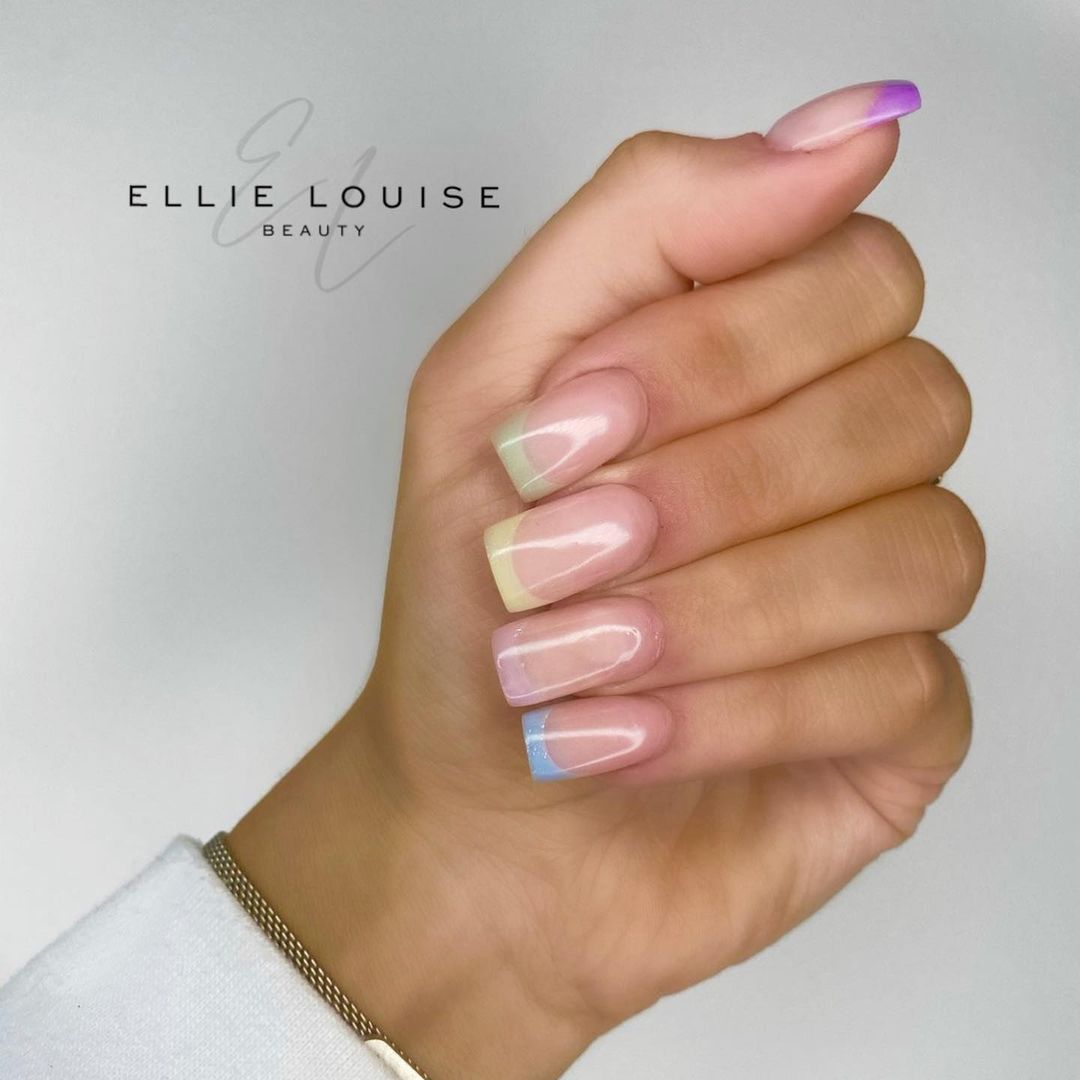 18. Gentle Glitters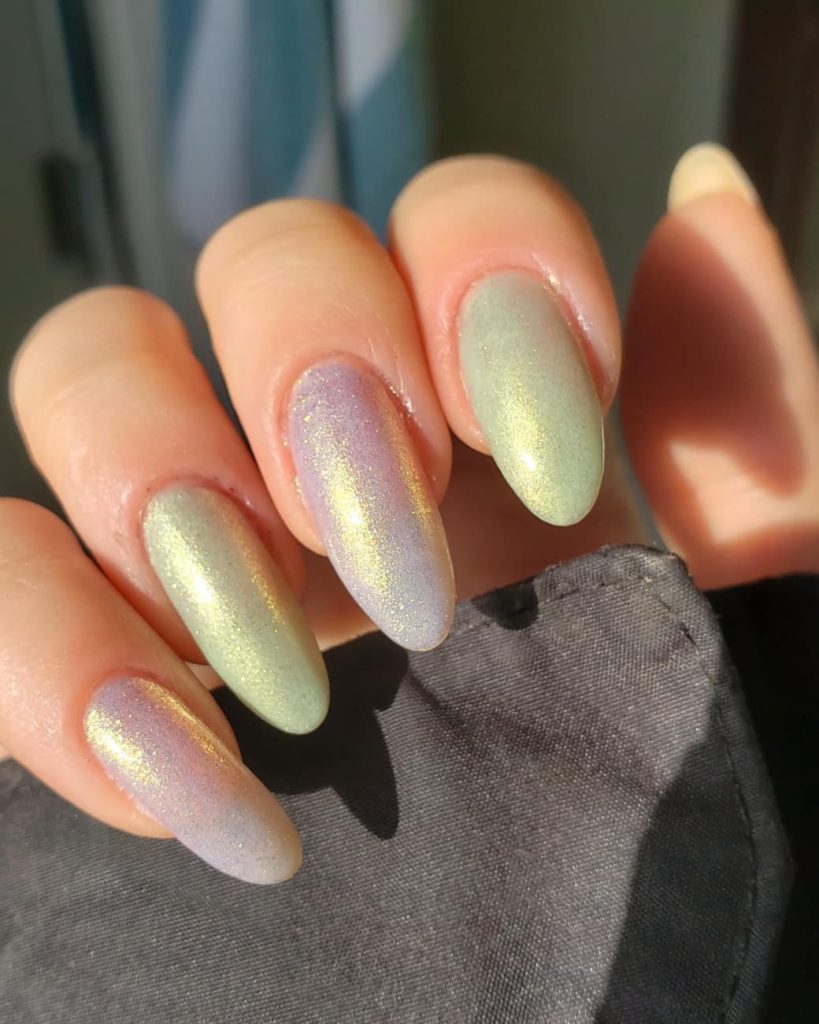 19. Purple, Yellow, and Orange
20. Pink And Grey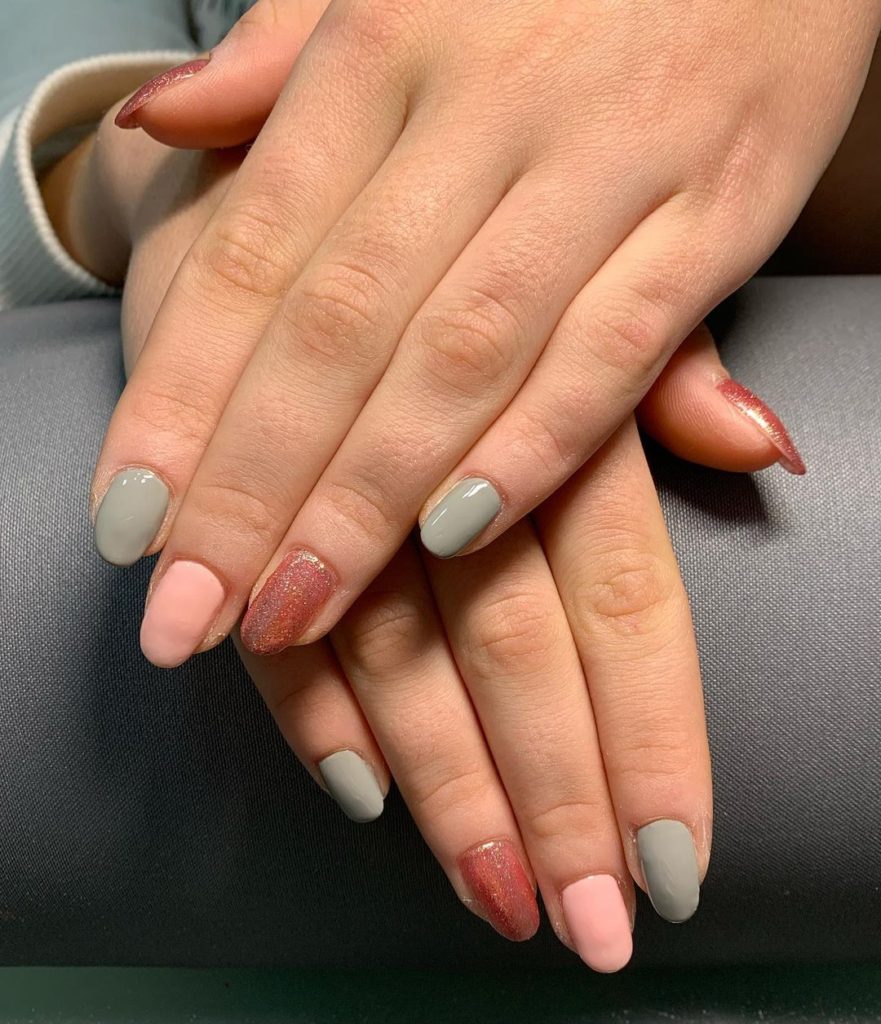 21. Glitter Lines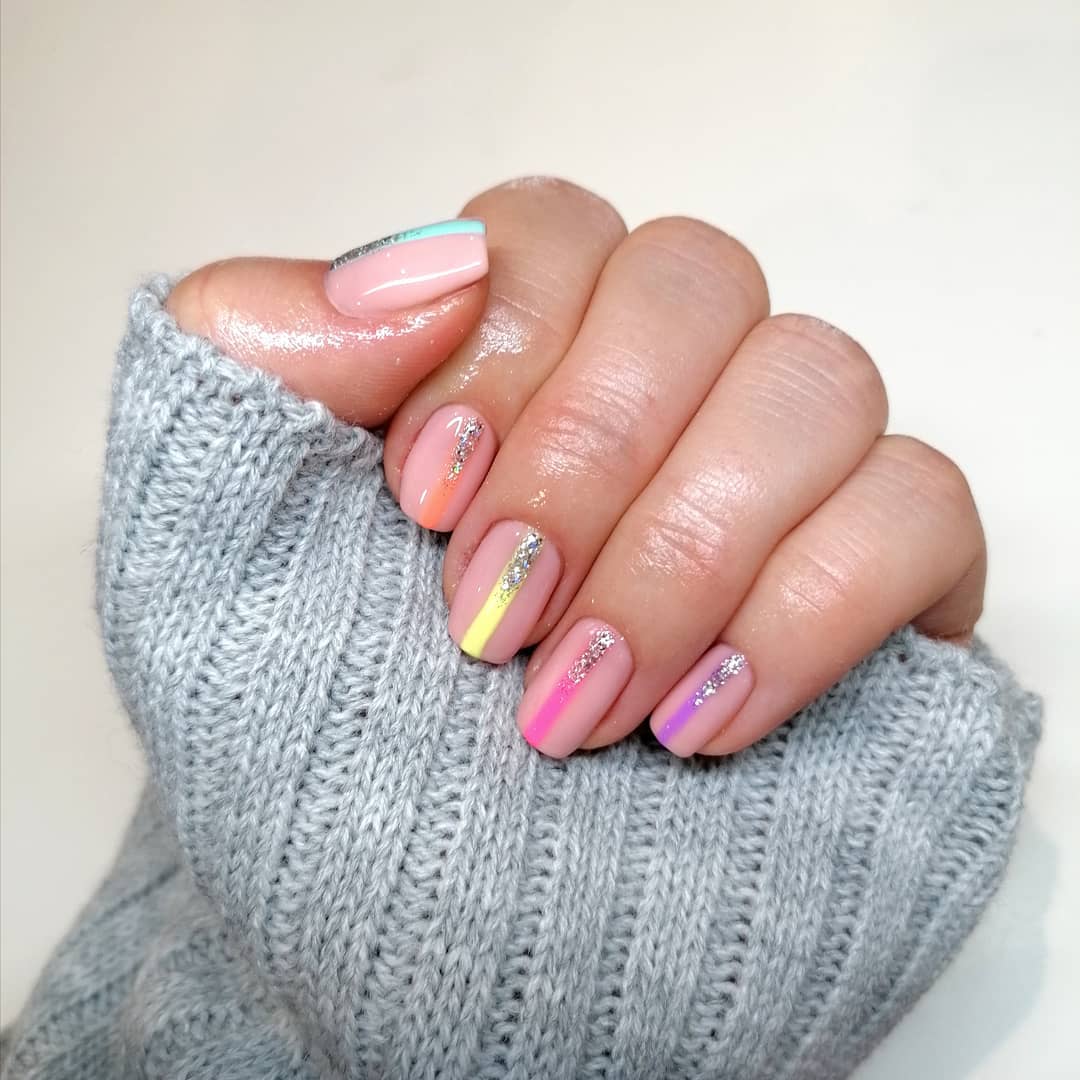 Other Posts You May Love:
Found this post on spring nail ideas helpful? We'd love it if you shared it on Pinterest!