Looking for simple Korean nail designs? Check this post for 70+ chic and cute Korean nail art ideas and Korean nail trends for your next mani.
Korean fashion and beauty trends have been taking the world by storm, and nails are no exception.
From intricate, colorful designs to simple, elegant looks, Korean nail art is becoming increasingly popular with both amateur and professional manicurists.
In this article, I am sharing with you our favorite 70+ simple Korean nail ideas we can't wait to copy.
If you're looking for a way to express your creativity on your fingertips without all of the hassle involved in more complicated nail art, simple Korean nail designs may be just what you need.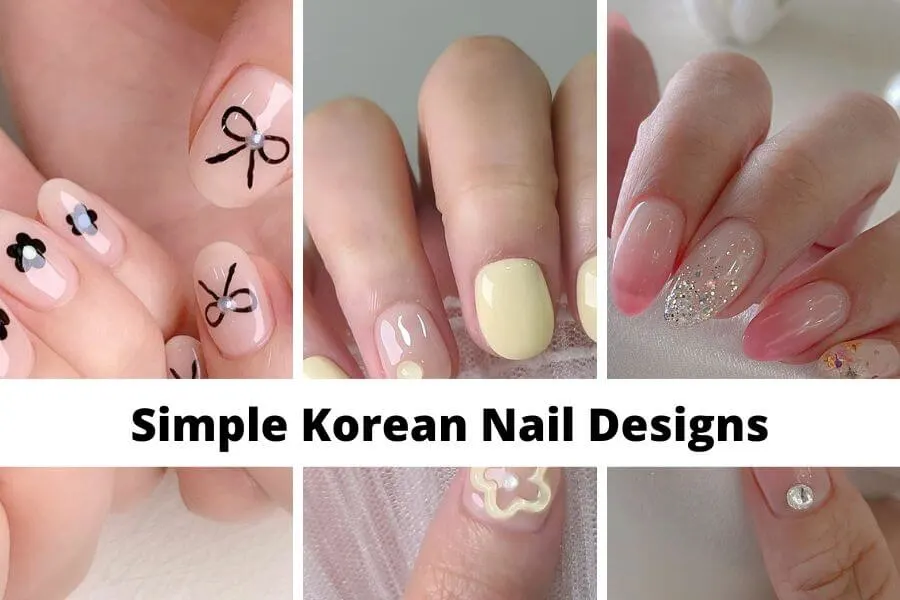 This post may contain affiliate links, which means I'll receive a commission if you purchase through my link, at no extra cost to you. Please read the full disclosure here.
This post is all about simple Korean nail designs.
Is Korean Nail Art Popular?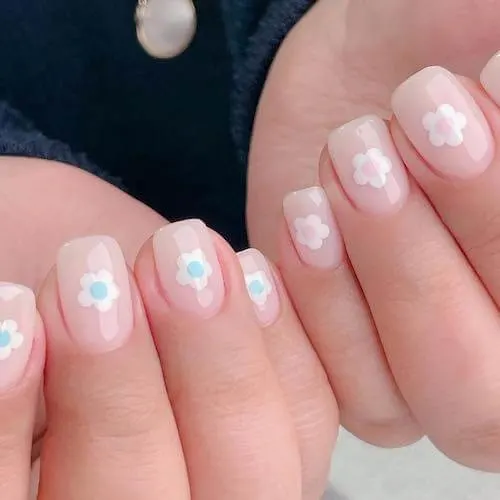 @jininailstudio
Yes, Korean nail art has become one of the most sought-after trends in the beauty industry.
With its intricate designs and vibrant colors, it's no wonder why more and more people are embracing this style.
From cute cartoon characters to floral patterns, there's something for everyone.
What Is the Main Korean Nail Trend?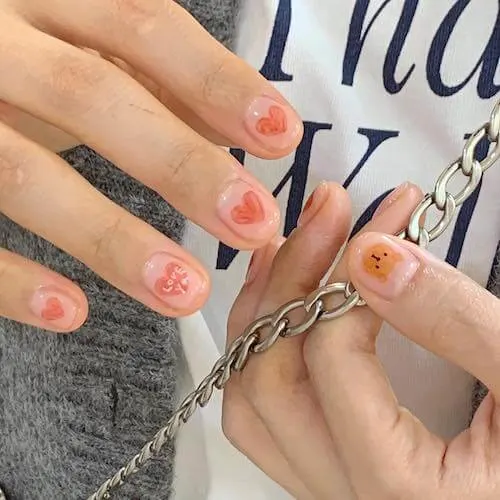 @nail_bylee
The main Korean nail trend is all about simplicity and minimalism.
The chic and cute designs are characterized by clean lines, muted colors, and intricate details that create a subtle yet striking effect.
One popular style is the 'line art' look, where thin lines are drawn on top of a nude or pastel base color to create a delicate yet sophisticated design.
Another popular Korean nail trend is the use of negative space.
This technique involves leaving parts of the nails unpainted or applying light colors to accentuate certain areas of the design.
It creates an illusion of airiness and lightness which is perfect for the summer seasons.
In addition to line art and negative space trends, Korean nail artists also incorporate playful elements like tiny crystals, studs or pearls into their designs.
These accents add a touch of sparkle without overpowering the overall look.
Best Simple Korean Nail Designs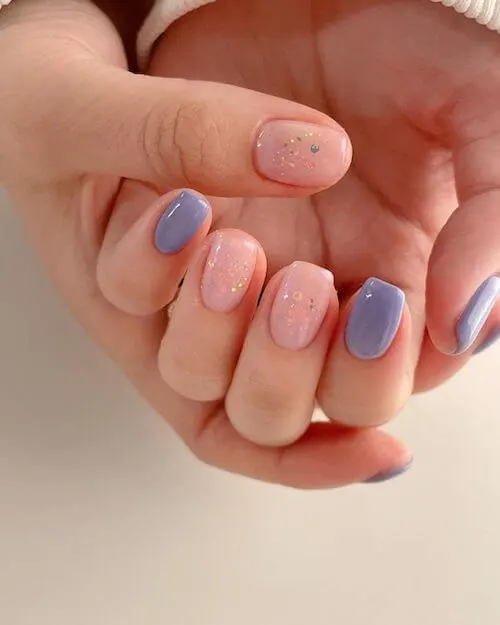 @nailalamode
Scroll on to check our favorite simple Korean nail ideas.
Glitter Manicure
One popular way that Korean nail artists incorporate glitter into their manicures is by using it as an accent.
For example, they may apply a nude or solid-colored base coat and then add a touch of sparkle on one or two nails, creating a subtle yet elegant look.
Another way they use glitter is by layering it over other colors or designs to add dimension and depth.
In addition, some Korean nail artists are taking the glitter manicure trend even further by using holographic glitters that shift colors in the light.
This creates an almost magical effect on the nails that is both striking and mesmerizing.
Whatever style you choose, there's no denying that adding some sparkle to your nails with a glitter manicure can make you feel like a total glam queen!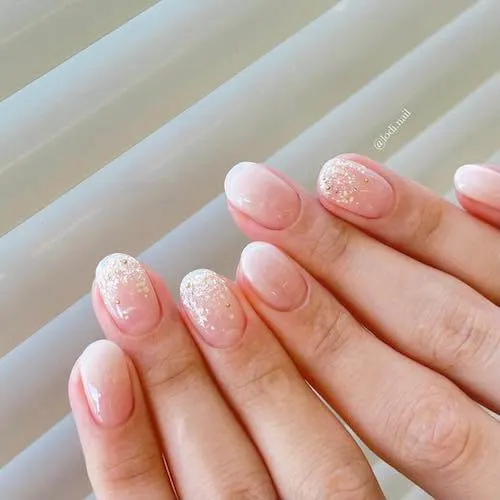 @lodi.nail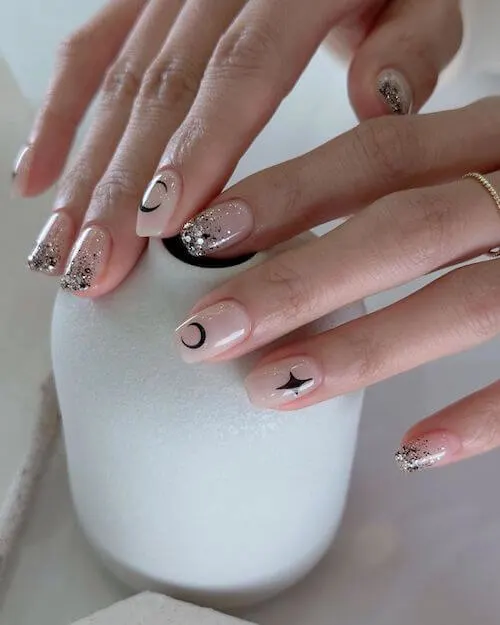 @krasnyspace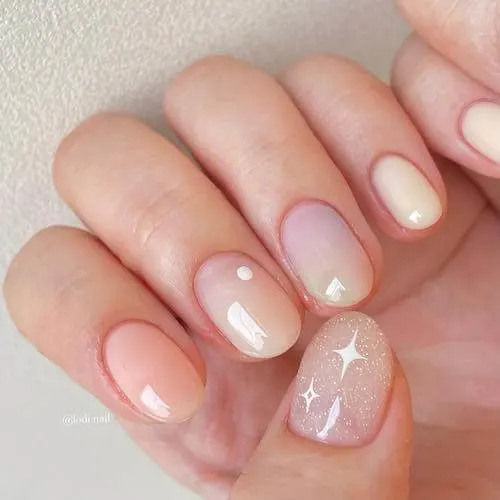 @lodi.nail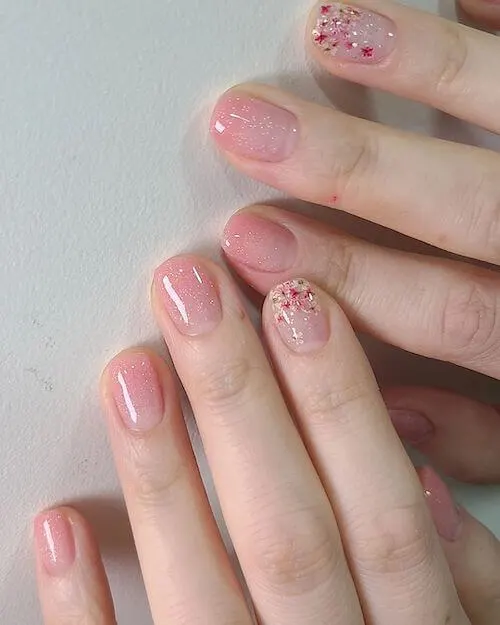 @invely_nail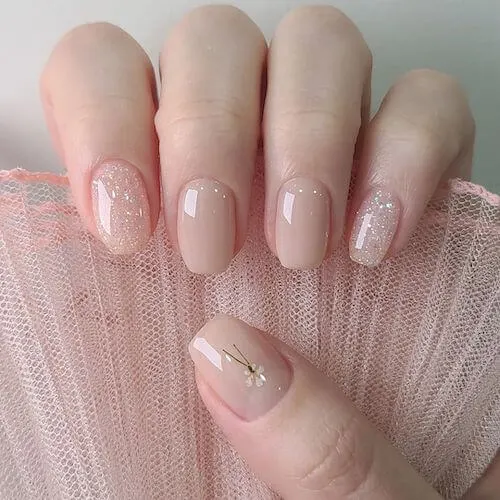 @invely_nail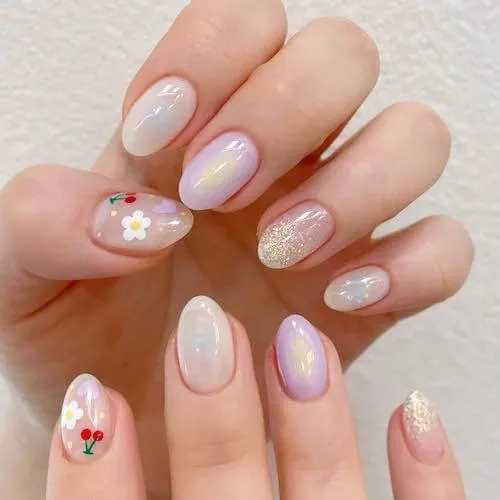 @nail_friendlyyy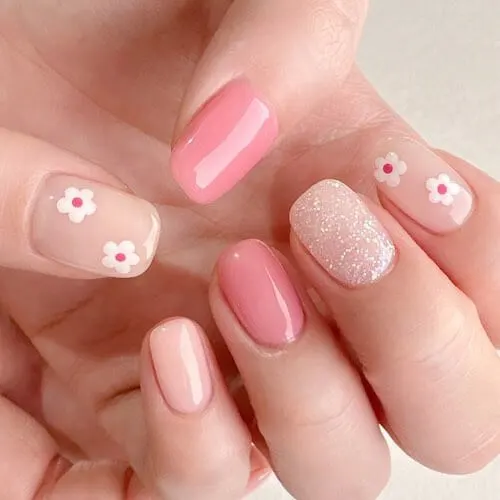 @jininailstudio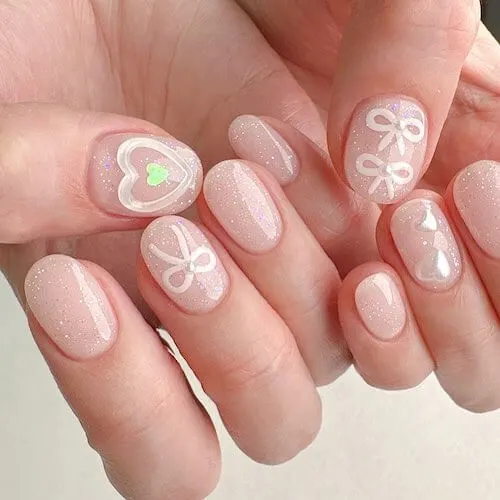 @jininailstudio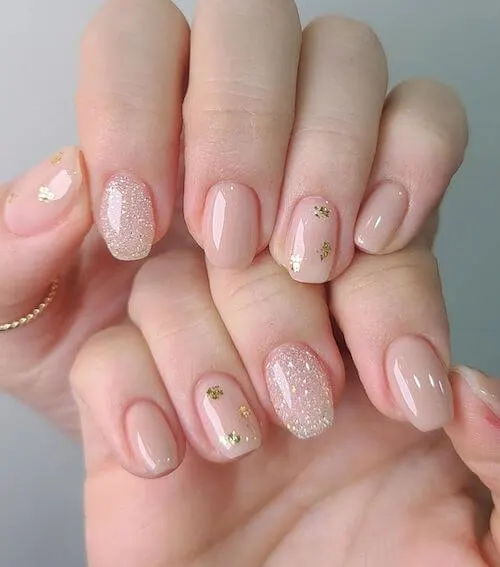 @invely_nail
Minimalist Nail Art Ideas
Minimalist nail art is a trend that has been around for years, and it's easy to see why.
It's simple, chic, and timeless. If you're looking for some minimalist nail art ideas to try out this year, look no further than the Koreans.
Korean nail trends are known for their simplicity and elegance.
One idea is to go with a monochromatic color scheme. This means using different shades of the same color on each nail.
For example, you could use light blue, medium blue, and dark blue polishes on your nails for a subtle yet sophisticated look.
Another minimalist trend in Korea is geometric designs.
These can be as simple as using negative space to create shapes like triangles or squares on your nails or more intricate designs involving lines and dots.
Finally, don't forget about accent nails.
One way to keep your minimalist manicure interesting is by adding an accent nail with a bold color or design element while keeping the other nails neutral and understated.
Overall, when it comes to minimalist nail art ideas from Korea, less is definitely more!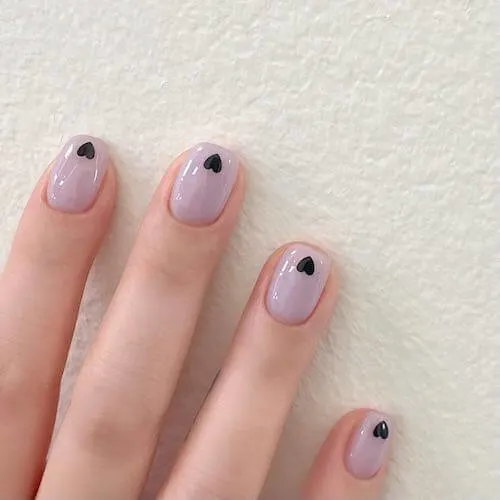 @nail_friendlyyy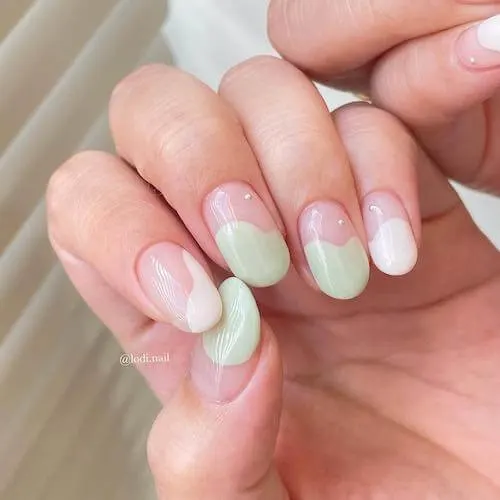 @lodi.nail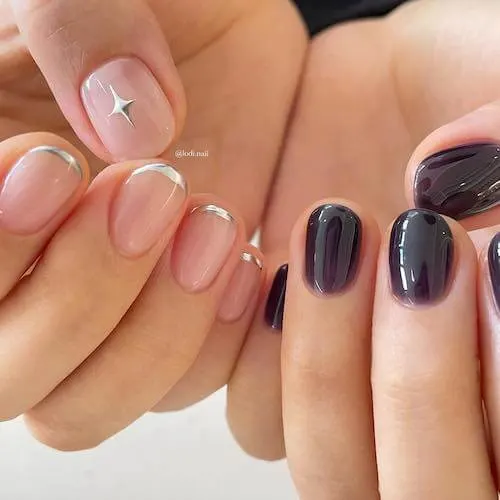 @lodi.nail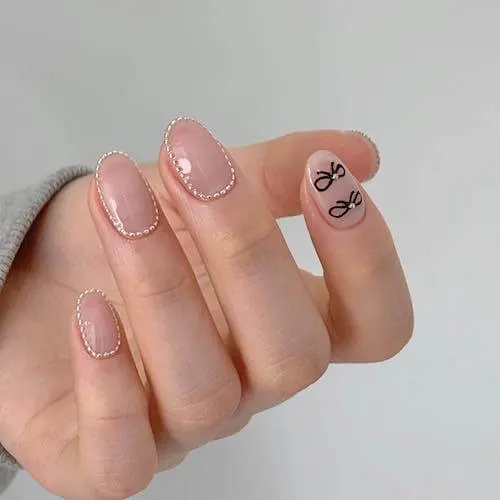 @nail_bylee
Bling Rhinestone or Diamond Nails
One of the most popular nail art trends today is bling rhinestone or diamond nails.
These designs are perfect for those who want to add a touch of glamour and shine to their nails.
Rhinestone or diamond nails can be created in countless ways, but some of the most popular designs include using tiny gems to create intricate patterns, or covering the entire nail with larger stones for maximum impact.
One way to achieve this stunning look is by using gel polish as a base and then adding rhinestones or diamonds on top while it's still wet.
This allows the stones to adhere easily without falling off.
Another option is to use nail glue to attach individual stones one by one onto each nail, creating a unique design that can be customized based on personal preferences.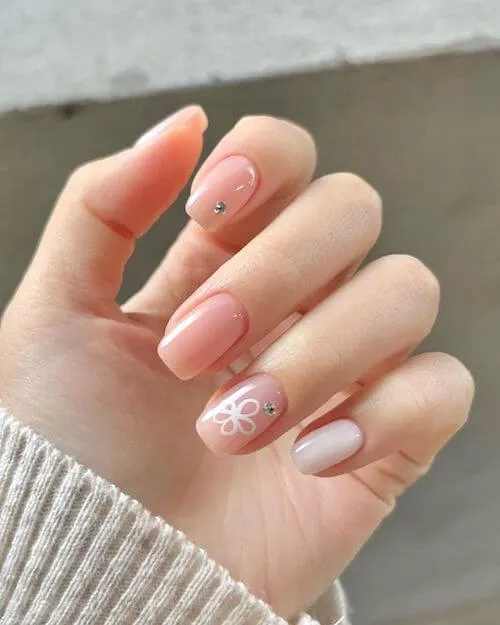 @nailalamode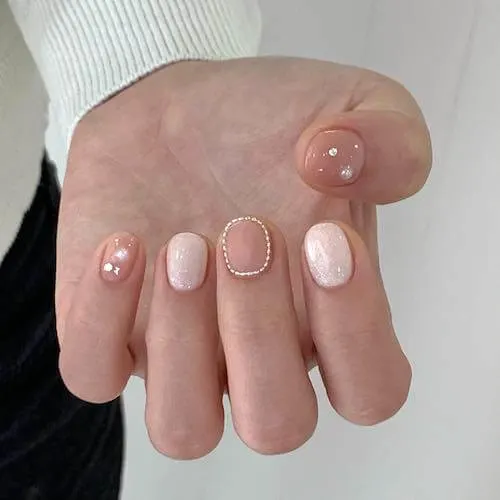 @nail_bylee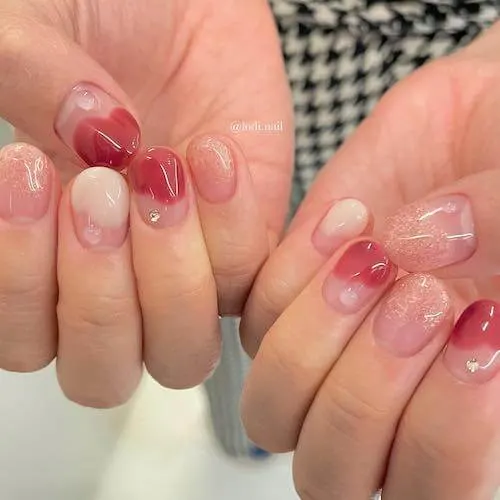 @lodi.nail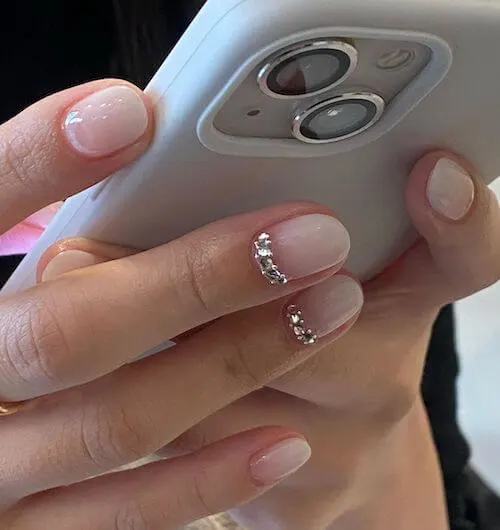 @yoinail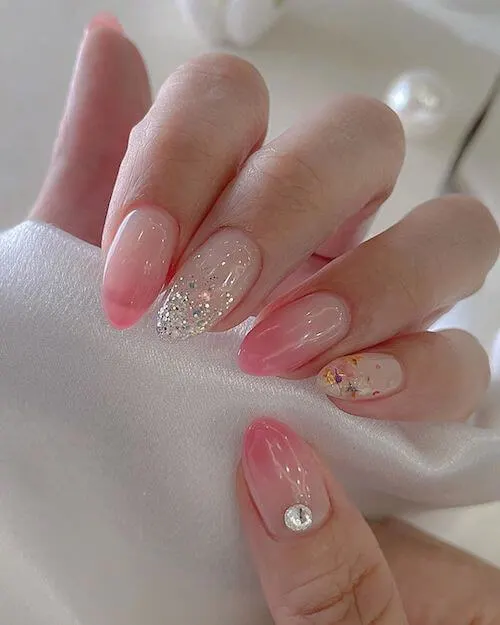 @krasnyspace
Accent Nail Art Design
Accent nail art designs have been trending for quite some time, and this year is no exception.
The Korean nail art industry has taken the trend to a whole new level by incorporating unique patterns, shapes, and colors into their accent nail designs.
One popular method includes using contrasting shades on one or two nails while keeping the rest of your nails neutral or simple.
This look can be achieved with either bold hues or subtle pastels.
Another way to spice up your accent nail design is by adding glitter or rhinestones to it.
You can choose to keep all other nails matte while playing up the sparkle on just one finger.
Alternatively, you can match your accent nail with a similar-colored glitter polish on all other fingers for an eye-catching effect that's sure to catch anyone's attention.
Whether you prefer classic French tips or something more daring like animal print or abstract art, there are countless ways to incorporate accent nails into your beauty routine and make a statement with just a few strokes of polish!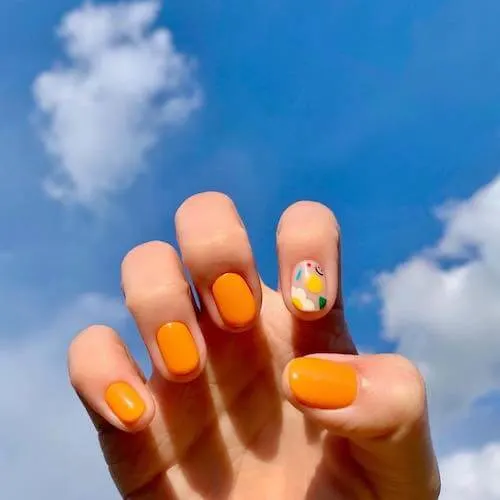 @nailalamode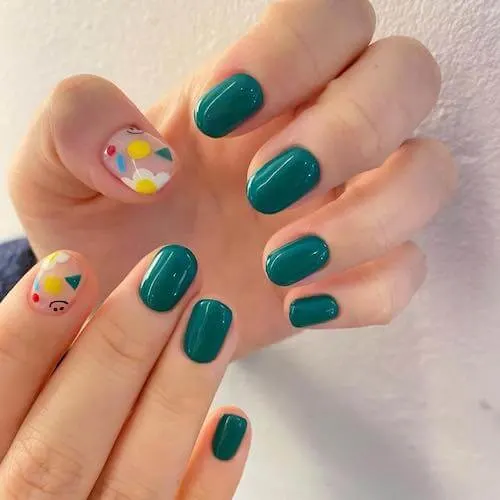 @nailalamode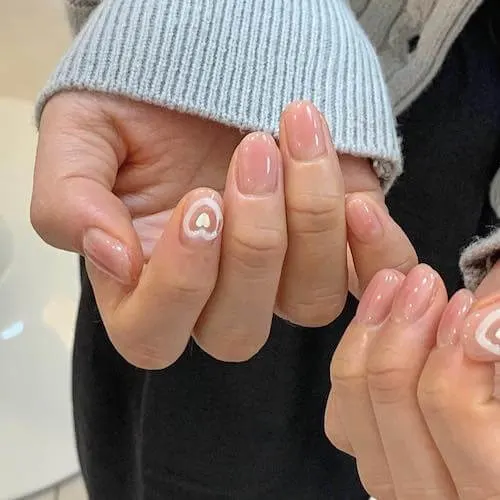 @nail_bylee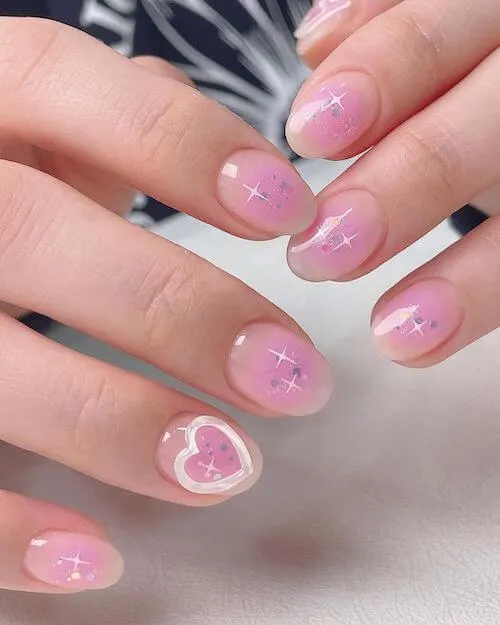 @jininailstudio
Negative Space Nails
Negative space nails are a trend that has been around for a while now, and it's not going anywhere any time soon.
The design is all about using the natural nail to create patterns and designs that leave parts of the nail unpainted.
It creates an illusion of openness and lightness on the nails, which is perfect for warm weather days when you want to show off your fingers.
Korean nail artists have taken this trend and made it their own by incorporating unique designs with negative space elements.
From geometric shapes to floral prints, Korean negative space nails are varied, chic, and cute.
These designs can be easily recreated at home by anyone who has some basic nail art tools like dotting tools or striping tapes.
For those looking for a simple yet stunning manicure look, Korean negative space nails are the way to go.
They're versatile enough to match any outfit or occasion while still being subtle enough not to overpower your overall look.
Whether you're going out with friends or attending a formal event, these nails will add an extra touch of elegance to your appearance without breaking the bank!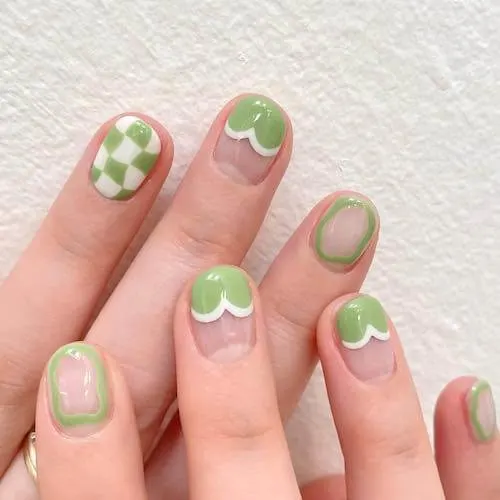 @nail_friendlyyy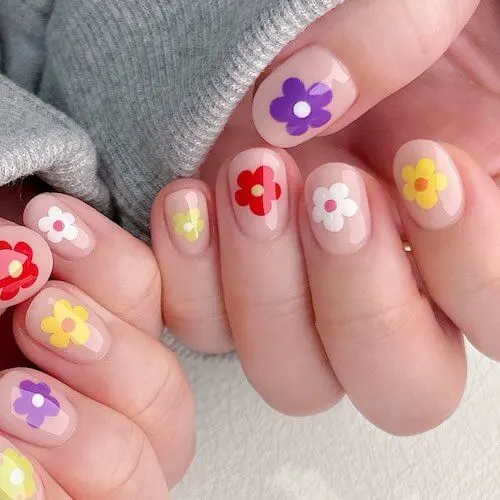 @jininailstudio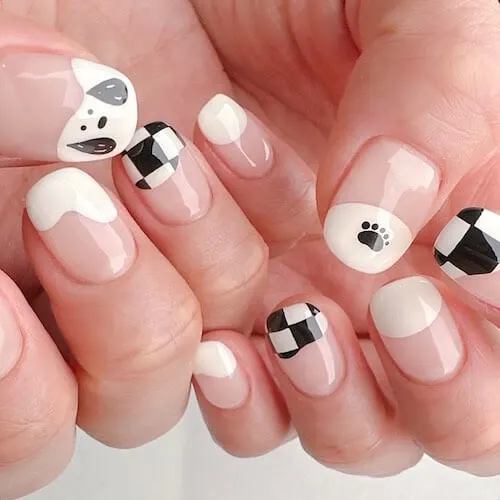 @jininailstudio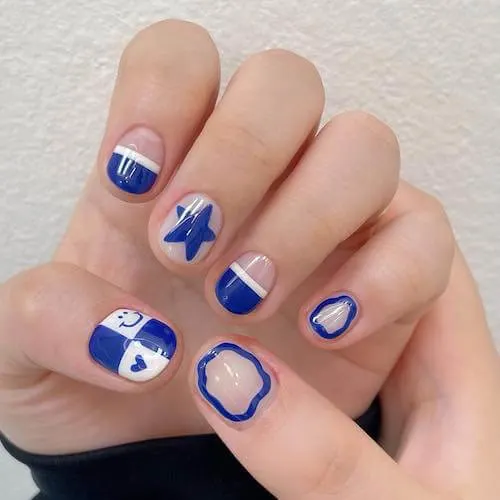 @nail_friendlyyy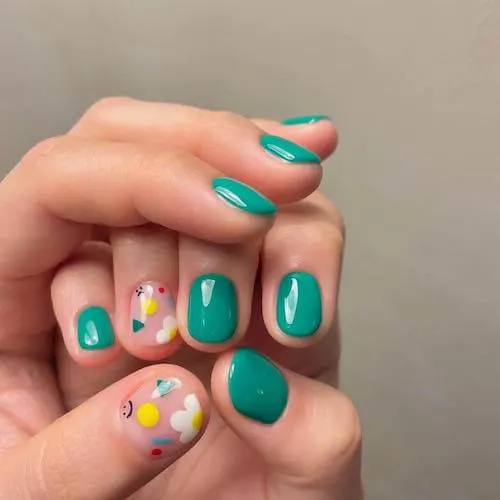 @nailalamode
French Manicure
French manicure is a classic yet timeless nail design that has been loved by women for decades.
This clean and natural-looking style is characterized by white tips on the nails, while the base color can be neutral or sheer.
French manicure has been popular in Korea as well, and it's often seen worn by K-pop idols and celebrities.
The traditional French manicure has evolved over time to include new variations that cater to different tastes and preferences.
One of these modern twists is the reverse French manicure, where the tip is painted with a contrasting color instead of white.
Another variation is the diagonal French manicure, where the white tip is applied diagonally across the nail instead of straight.
French manicure also lends itself well to embellishments such as glitter or rhinestones, making it easily customizable according to one's mood or occasion.
For those who prefer a more understated look, a simple french tip design will do just fine.
Overall, this classic nail design continues to reign supreme in both Western and Asian countries alike due to its versatility and elegance.
@nailalamode
@krasnyspace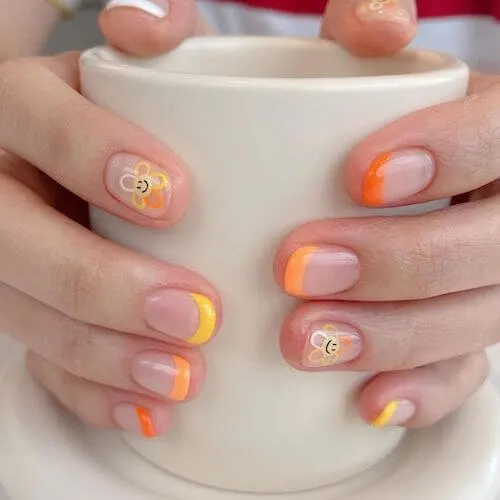 @nailalamode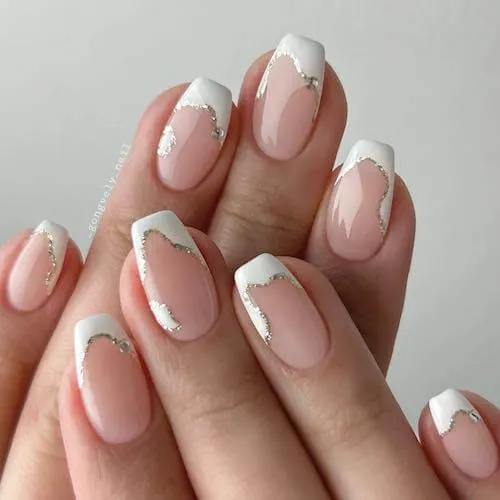 @_gongvely_nail
Simple French Tips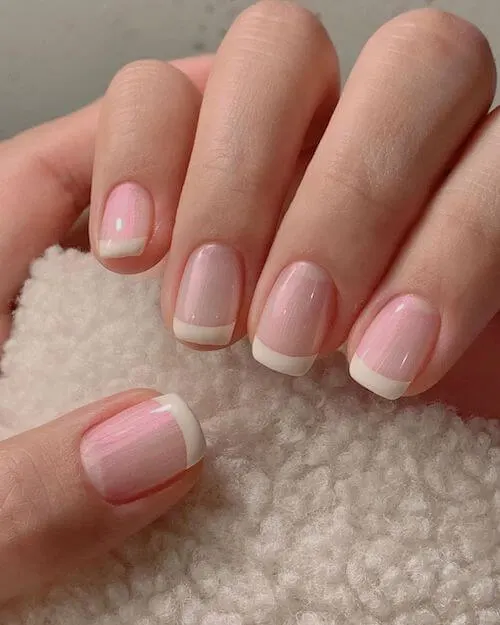 @nailalamode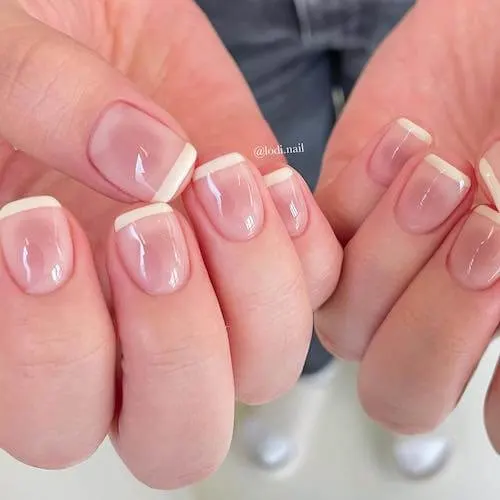 @lodi.nail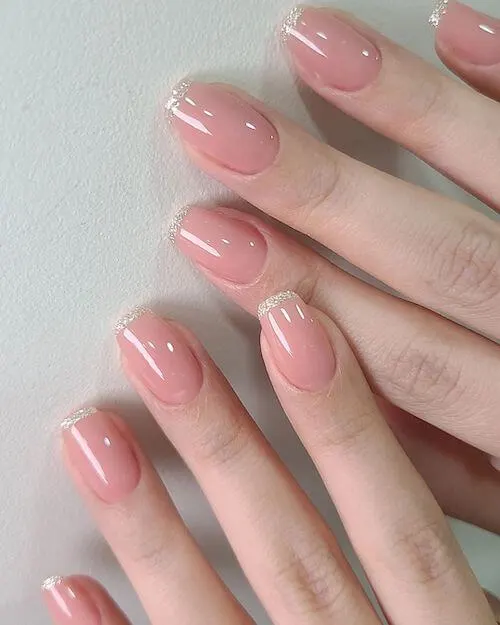 @invely_nail
Pastel Mani
Pastel mani is one of the hottest nail trends in the Korean beauty industry.
These soft, muted colors are perfect for any occasion and are a chic way to add some color to your nails without being too bold.
Pastel mani involves using colors like pink, lavender, baby blue, mint green and yellow to create a soft and subtle look.
To achieve this look, start by applying a base coat followed by two coats of your chosen pastel shade.
Once dry, you can add some glitter or nail art designs like flowers or polka dots for an added pop of fun.
To finish off your pastel mani, apply a top coat to protect it from chipping and prolong its lifespan.
The Pastel mani is perfect for both casual wear and formal occasions.
It's versatile enough to be paired with any outfit in your wardrobe and is sure to make you stand out from the crowd with its elegant yet playful touch.
So why not try out this trend today?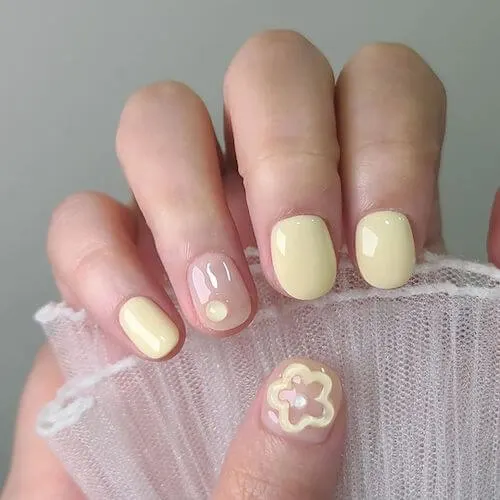 @invely_nail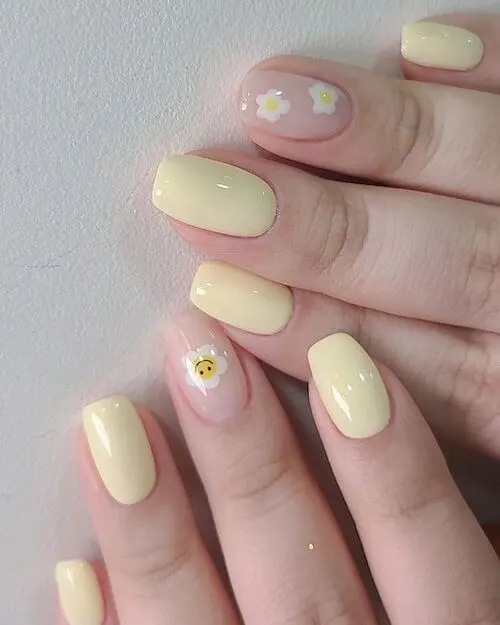 @invely_nail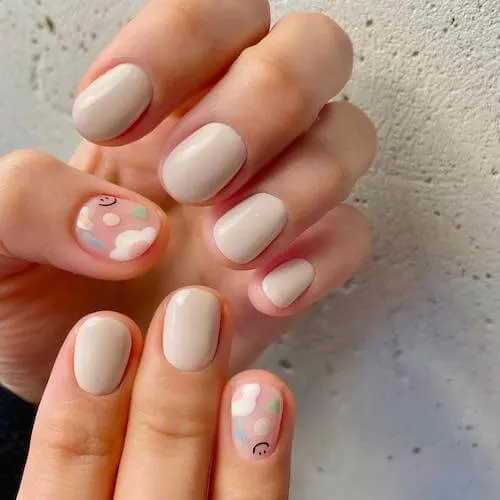 @nailalamode
@nailalamode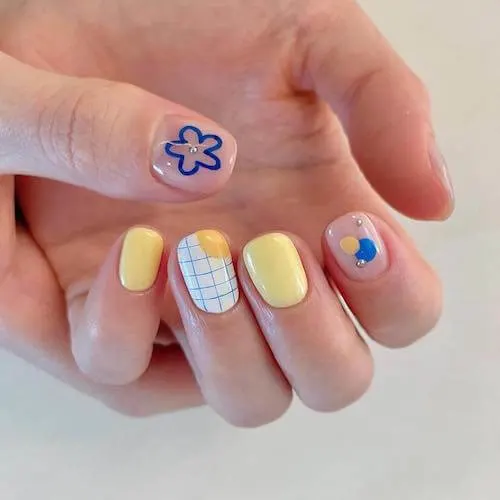 @nailalamode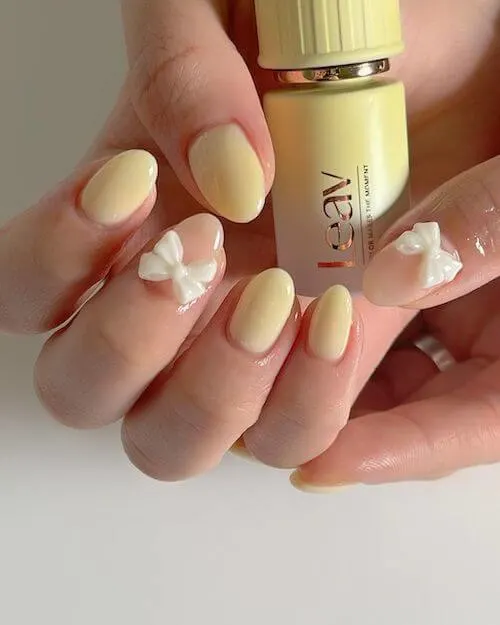 @calmly_nail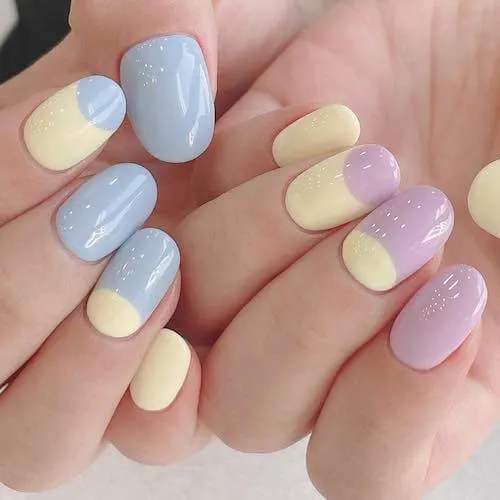 @jininailstudio
Gradient Nail Ideas
Gradient nails have been a popular trend in the nail art world for quite some time now, and it's not hard to see why.
The gradual transition of colors from light to dark or vice versa creates a beautiful and eye-catching effect that is perfect for any occasion.
And Korean nail art enthusiasts have taken this trend to another level by adding unique twists and designs.
One way to elevate gradient nails is by incorporating glitter or metallic shades into the mix.
This adds a touch of glamour and sophistication to your look while still keeping things playful with the gradient effect.
You can also experiment with different color combinations, such as pastel hues for a soft and romantic vibe or bold neons for a fun and edgy statement.
Another trendy twist on gradient nails is adding floral or abstract designs on top of your gradient base.
This adds depth and texture to your nails, making them stand out even more.
Plus, you can customize these designs according to your personal style, whether you prefer delicate florals or bold geometric shapes.
Gradient nails are an easy yet chic way to switch up your nail game, so don't be afraid to try out different variations!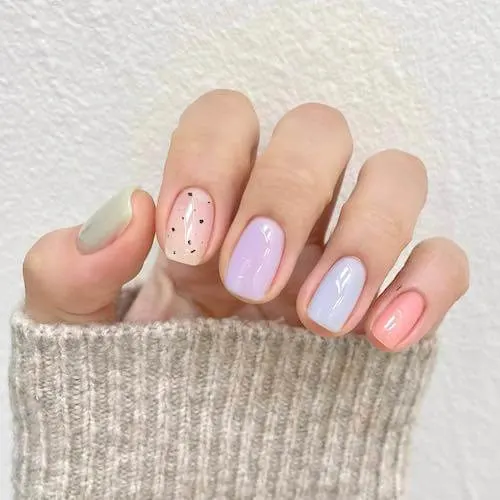 @nail_friendlyyy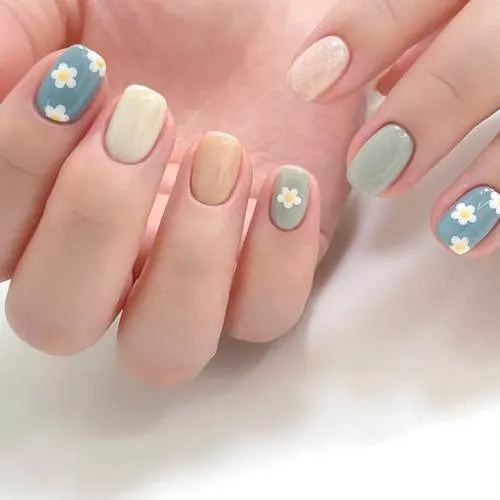 @nail_friendlyyy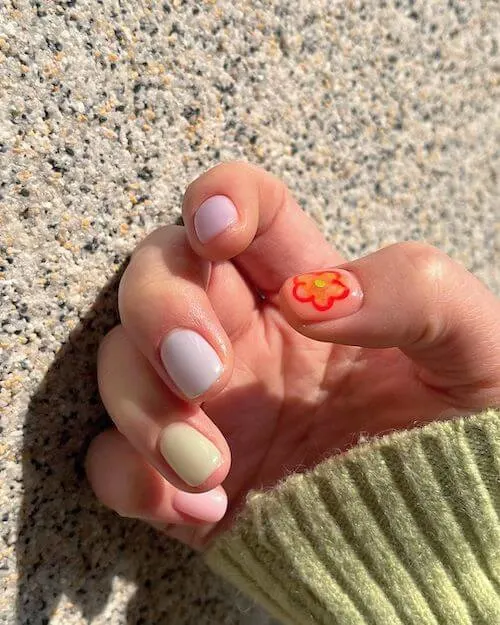 @yoinail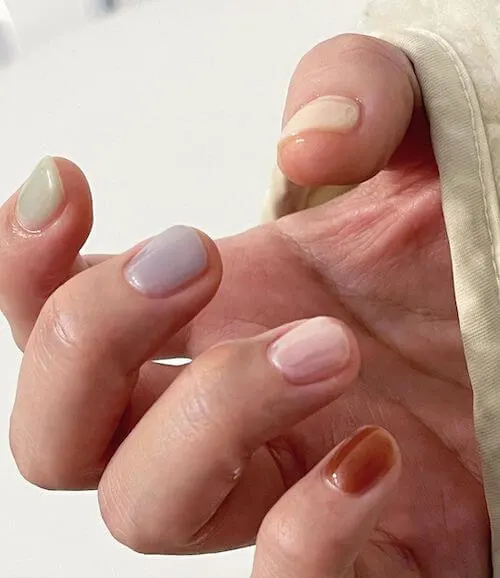 @yoinail
More Simple Korean Nail Art Ideas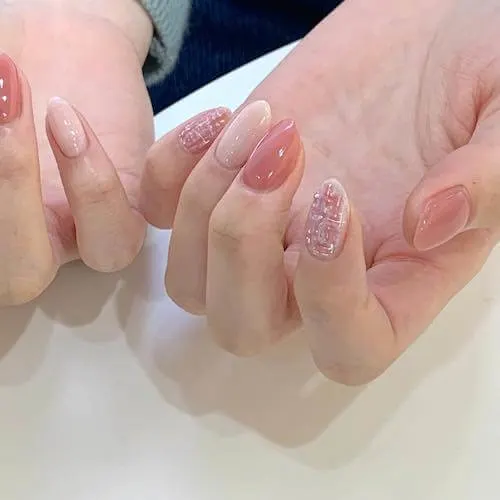 @nail_bylee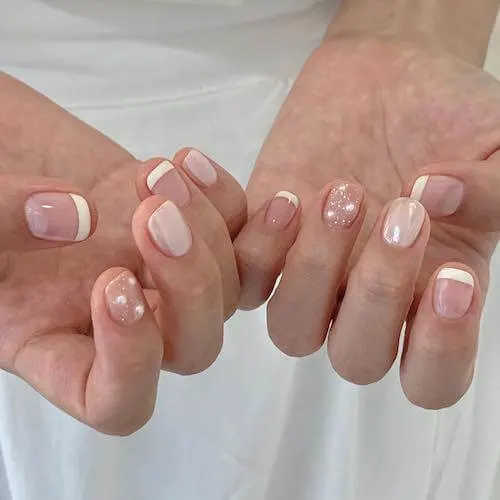 @nail_bylee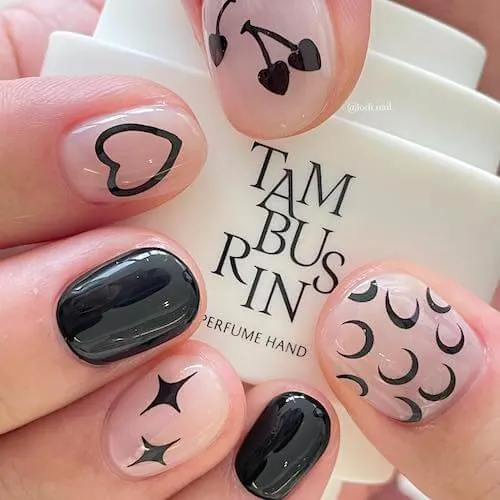 @lodi.nail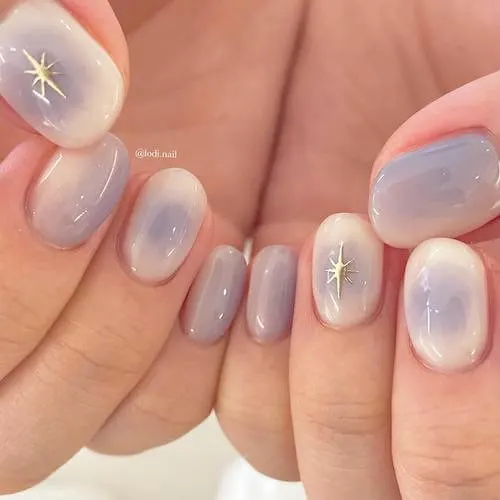 @lodi.nail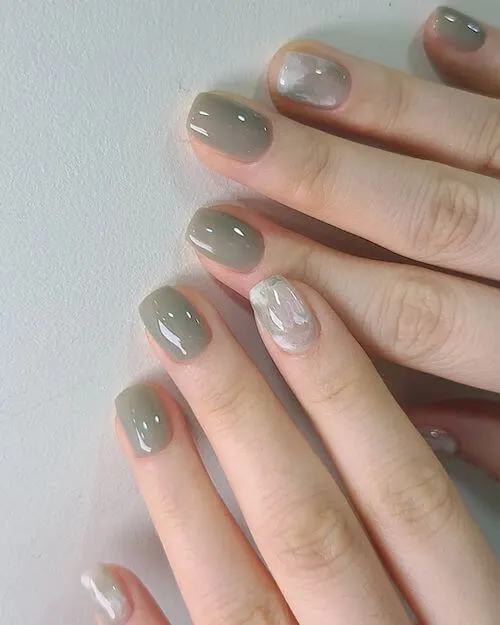 @invely_nail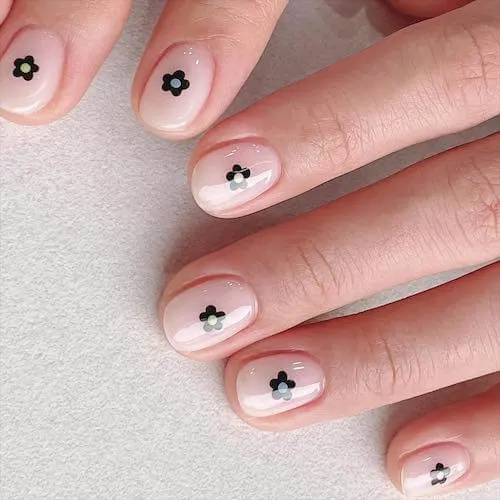 @jininailstudio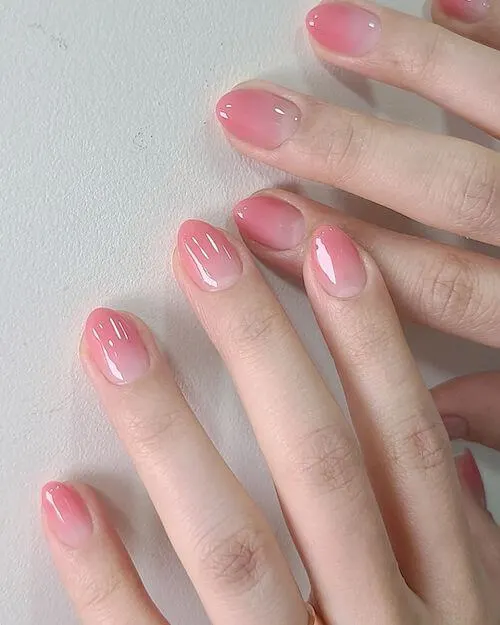 @invely_nail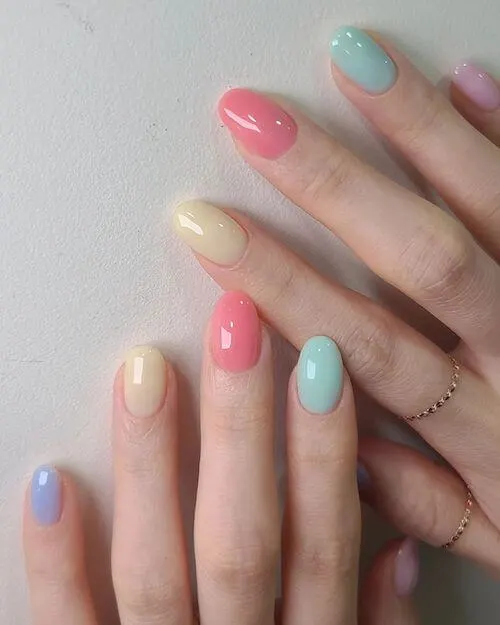 @invely_nail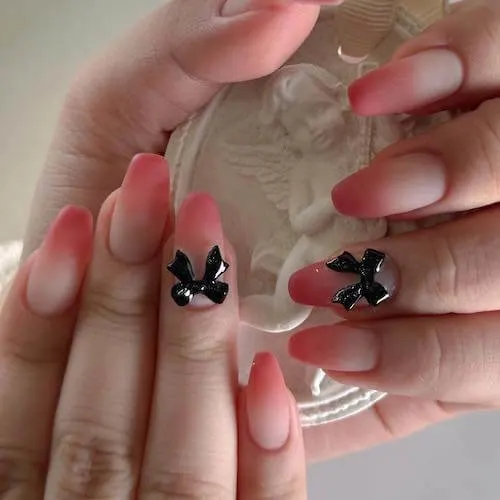 @krasnyspace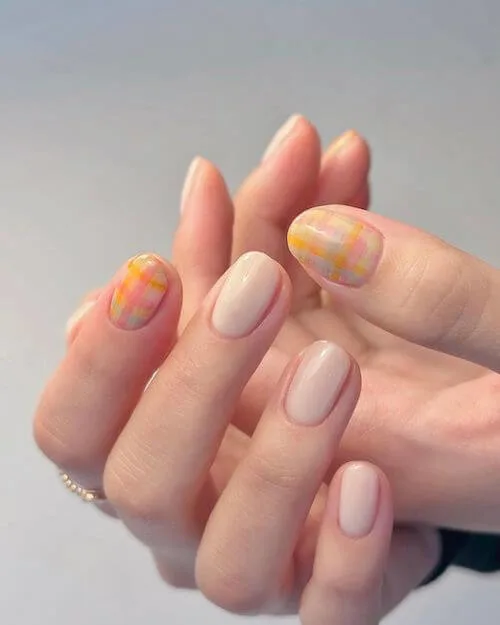 @nailalamode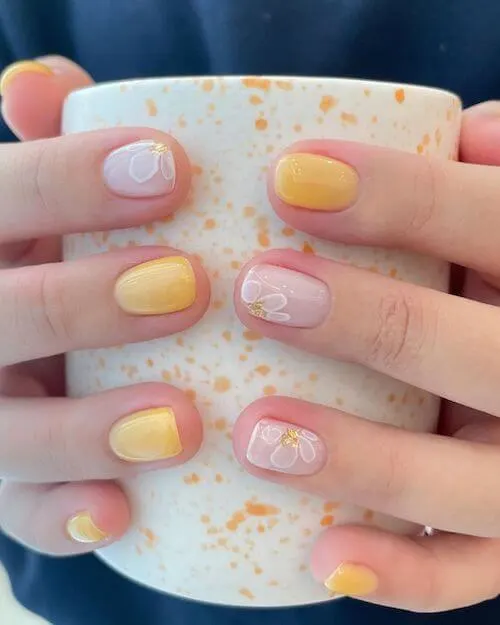 @nailalamode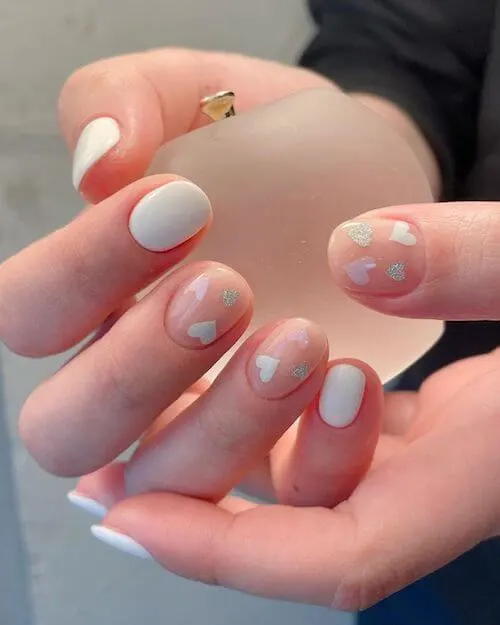 @nailalamode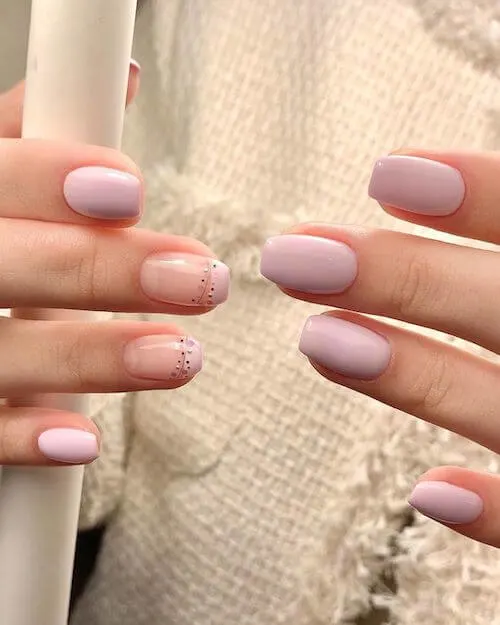 @nailalamode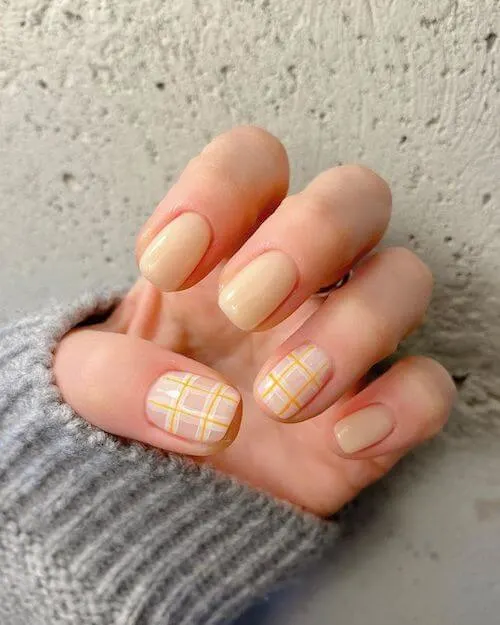 @nailalamode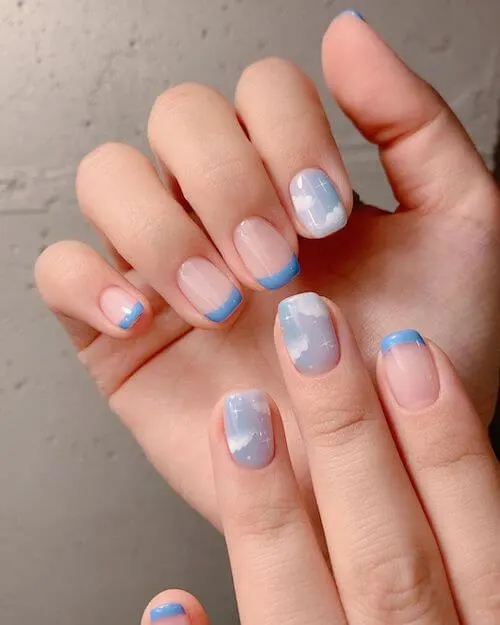 @nailalamode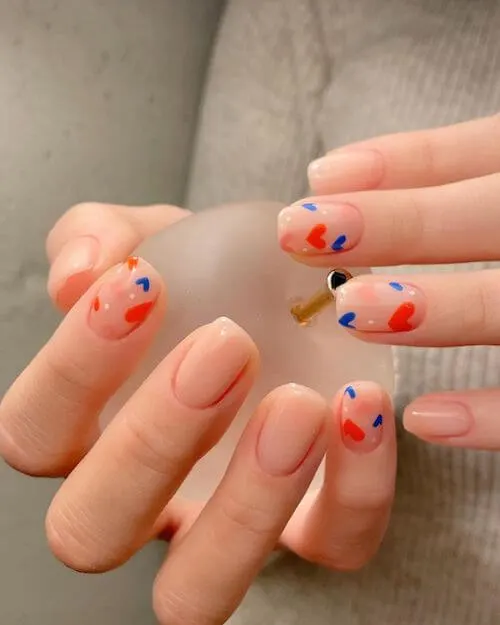 @nailalamode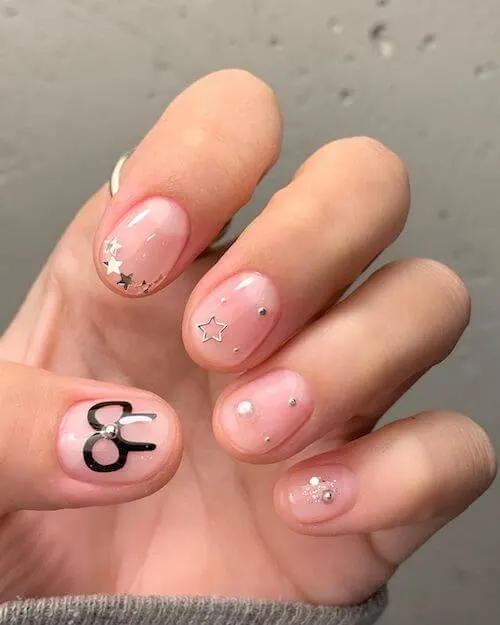 @nailalamode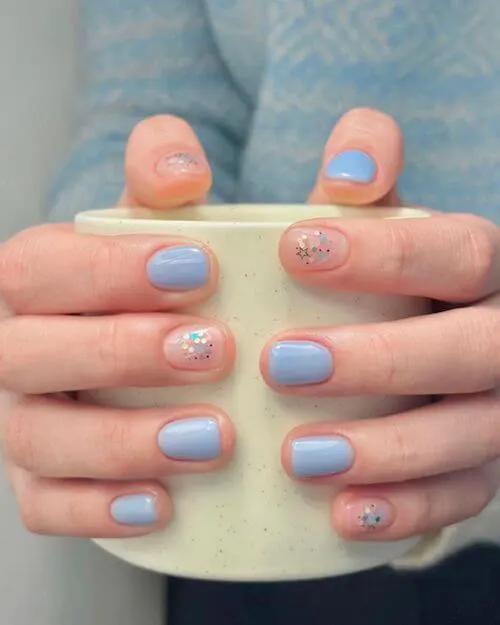 @nailalamode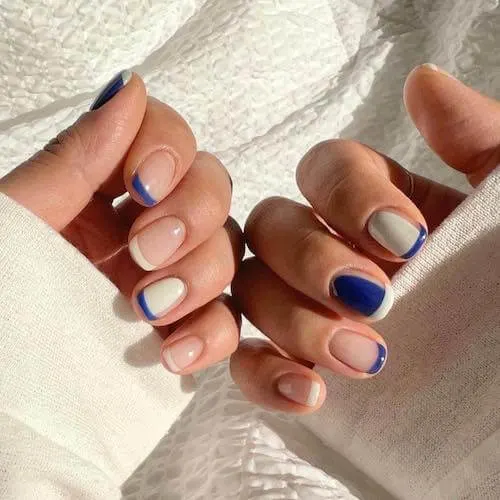 @nailalamode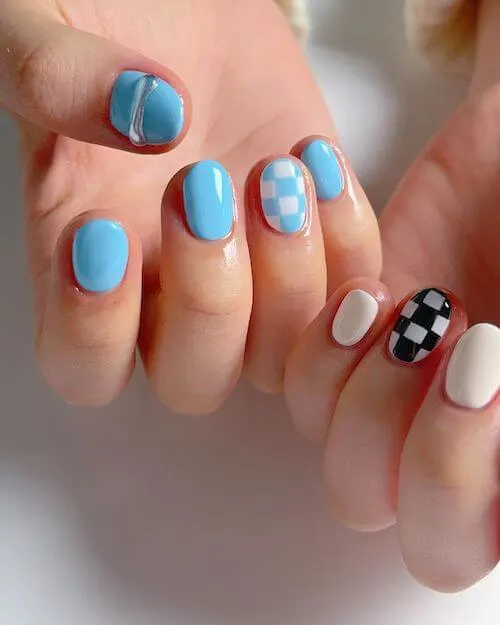 @calmly_nail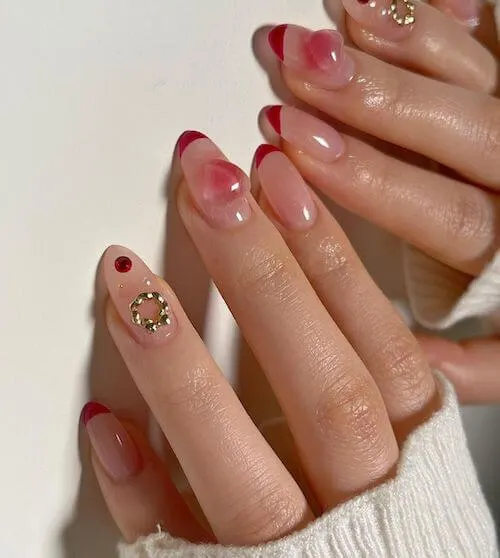 @calmly_nail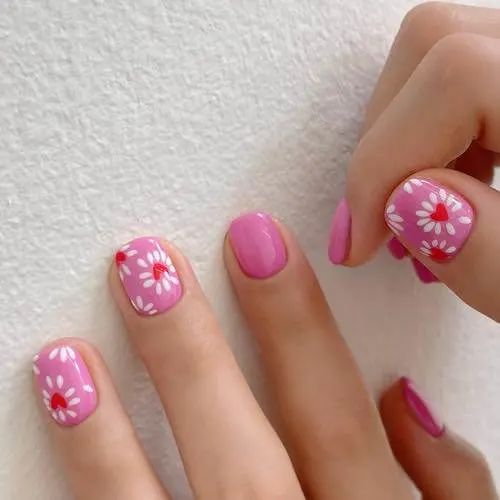 @nail_friendlyyy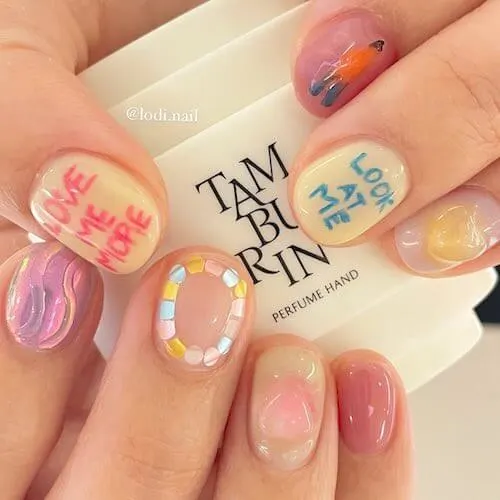 @lodi.nail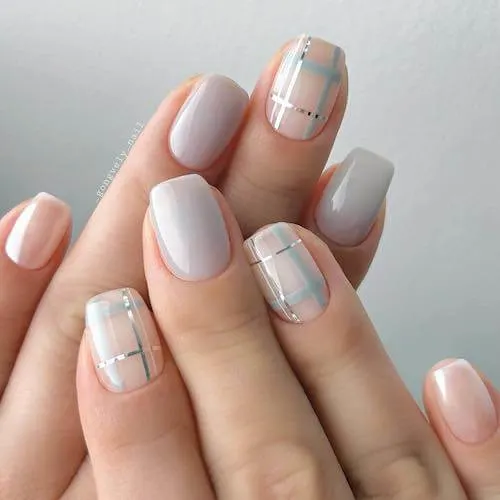 @_gongvely_nail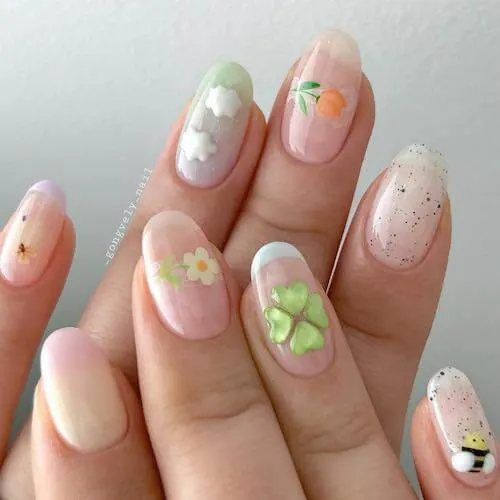 @_gongvely_nail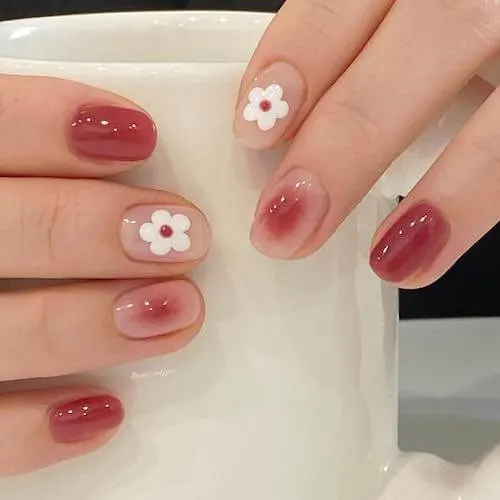 @nail_onlyyun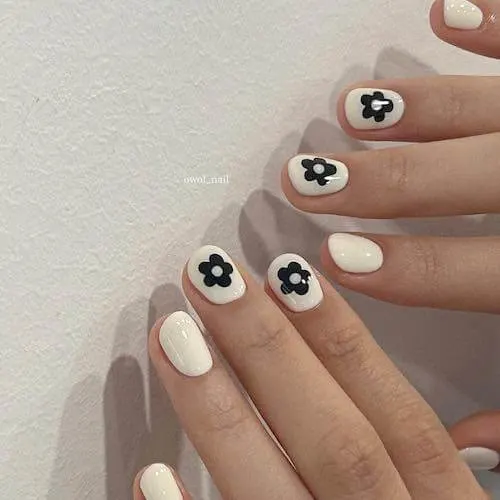 @owol_nail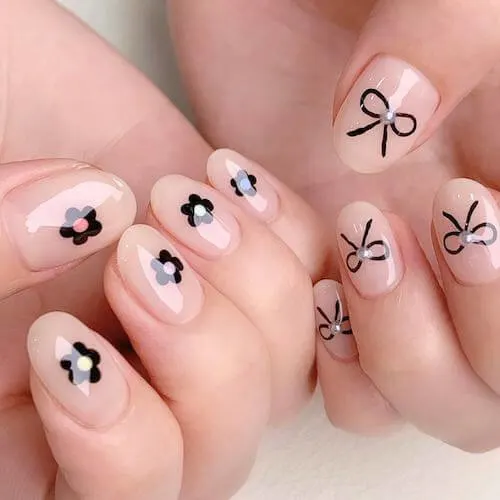 @jininailstudio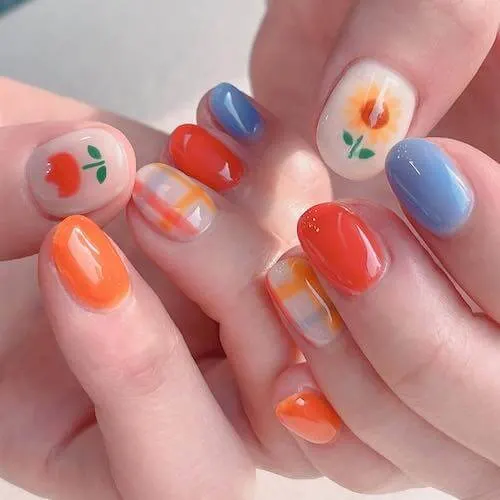 @jininailstudio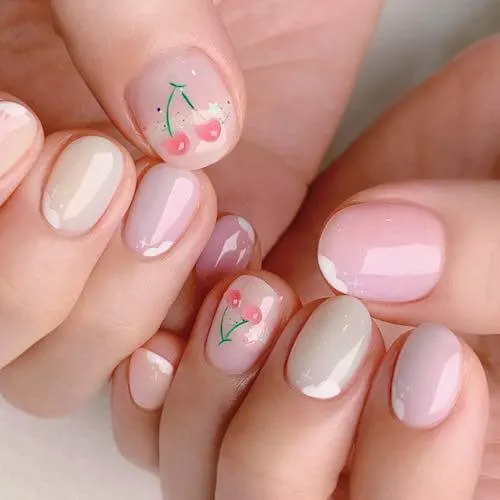 @jininailstudio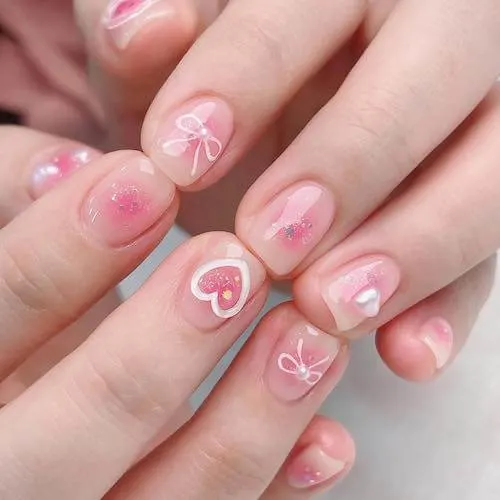 @jininailstudio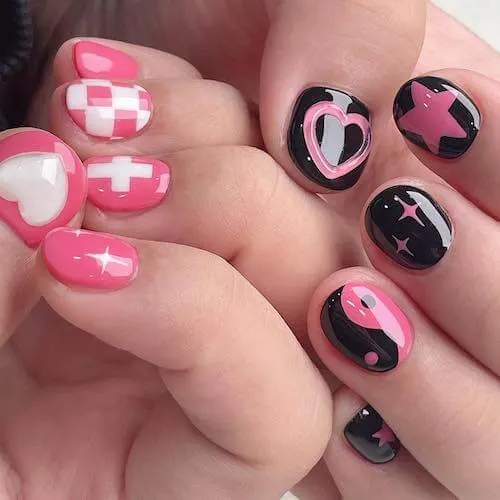 @jininailstudio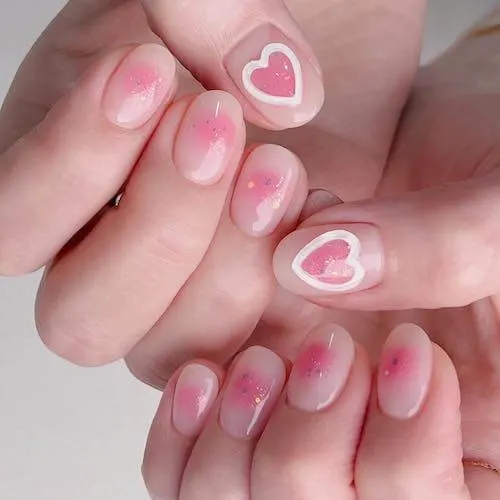 @jininailstudio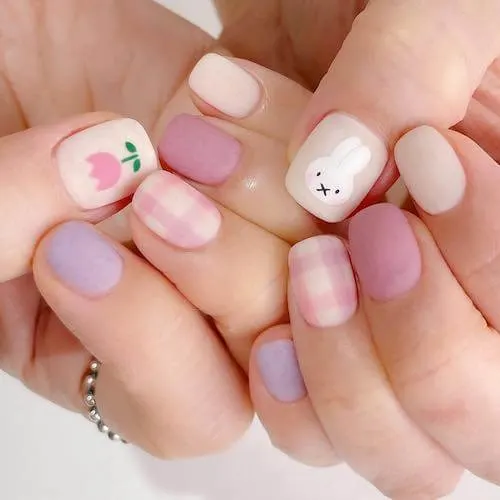 @jininailstudio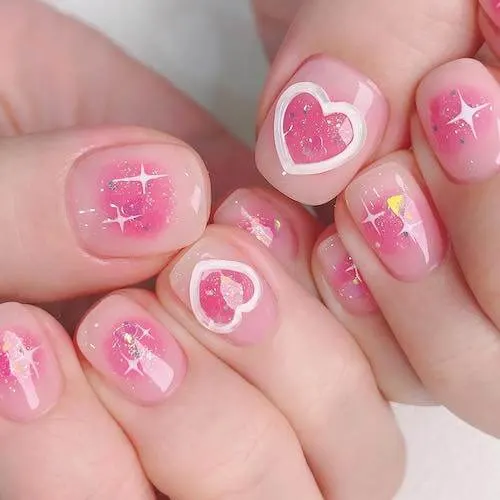 @jininailstudio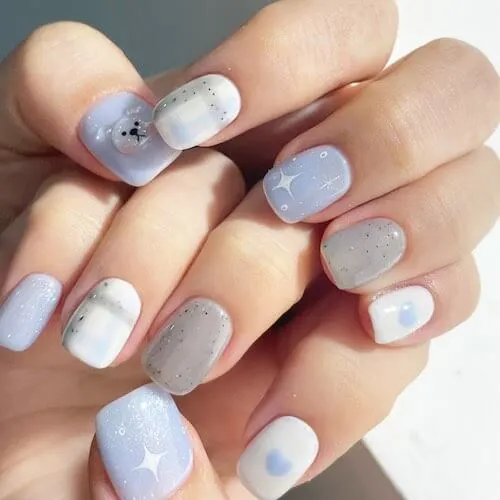 @gnal_yurim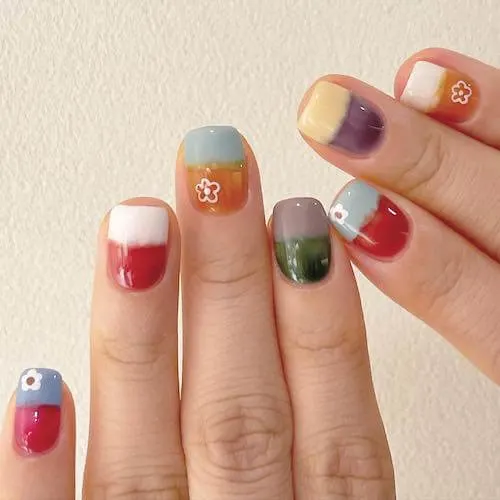 @gnal_yurim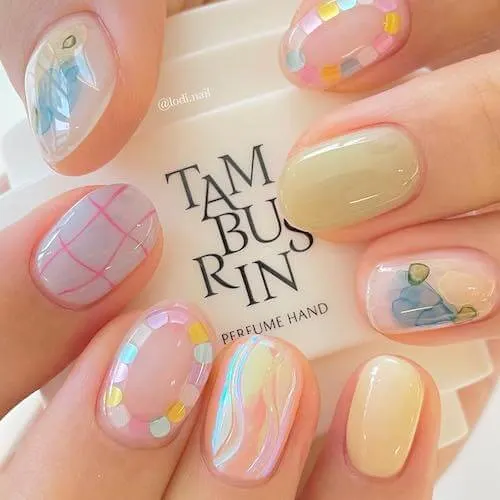 @lodi.nail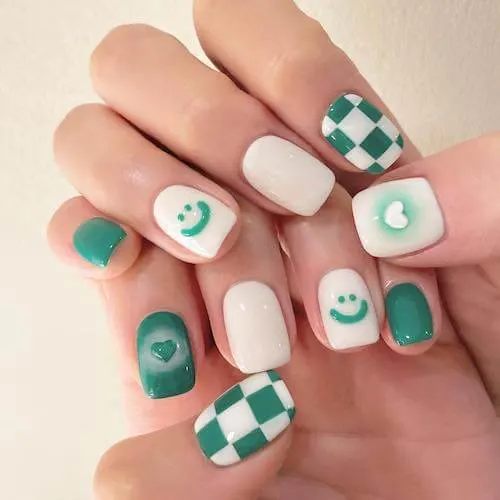 @gnal_yurim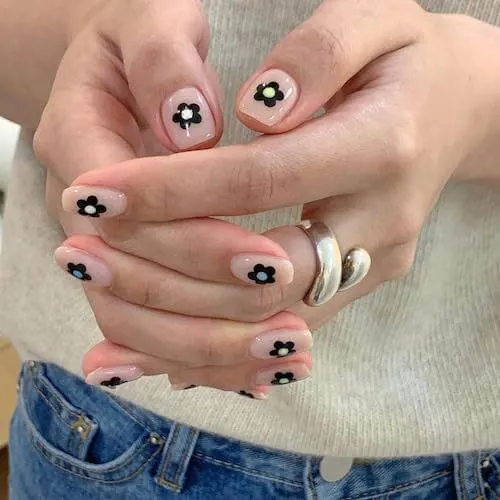 @nail_bylee
Best Korean Nail Polish Brands & Where To Buy Them
The best Korean nail polish brands include Etude House, and Holika Holika .
Etude House is known for its vibrant hues while Holika Holika features unique shades.
If you're wondering where to buy these amazing Korean nail polish brands, there are several options available online.
Popular e-commerce sites like YesStyle, Stylevana or Amazon are great places to start your search.
Also, check out local Asian supermarkets in your area as they may carry some of these brands as well.
This post was all about simple Korean nail designs.
About The Author
Tracy is an experienced personal stylist, shopping expert, and fashion & lifestyle blogger. She has been featured on Time Magazine, Bustle, Best Life, Glam, The Zoe Report, Mic, and GOBankingRates, for her insights on fashion, beauty, home decor, and lifestyle. Read More
Related Posts: