Want to know what Y2K outfits to wear this year? Check this post for the best Y2K outfits inspiration and products to shop directly!
Y2K fashion began to explode last year, and the enthusiasm has continued to the present. And there are more and more fans.
Will Y2K fashion continue this year? of course! Many fashion elements this year, such as bright pink, aesthetics in details, and retro, are still closely related to Y2K aesthetic clothing.
So what is Y2K fashion? If you are not sure what Y2K fashion is, I will briefly explain it in this post. And I will also recommend some essentials of Y2K fashion and looks for inspo easily this year!
This post may contain affiliate links, which means I'll receive a commission if you purchase through my link, at no extra cost to you. Please read the full disclosure here.
This post is all about Y2K outfits.
CUTE Y2K OUTFITS TO COPY
What is Y2K Fashion?
Y2K means the year 2000.
The original meaning was actually an important bug when calculating the program's processing date many years ago.
At that time, people who were about to enter the 21st century believed that this bug would paralyze the global infrastructure and set off a lot of trouble. And this kind of technological panic, which now seems rather interesting, adds more mystery to the special time period at the intersection of the millennium this century.
Later, with the real arrival of 2000, the Internet world full of mysterious charm gradually emerged, coupled with people's expectations and yearning for the new century, contributed to Y2K's unique style full of illusory futurism.
The above explanation may be a bit difficult to understand. We can understand by looking at the representatives of fashion in that period.
The most representative fashion figure of that period was Britney Spears.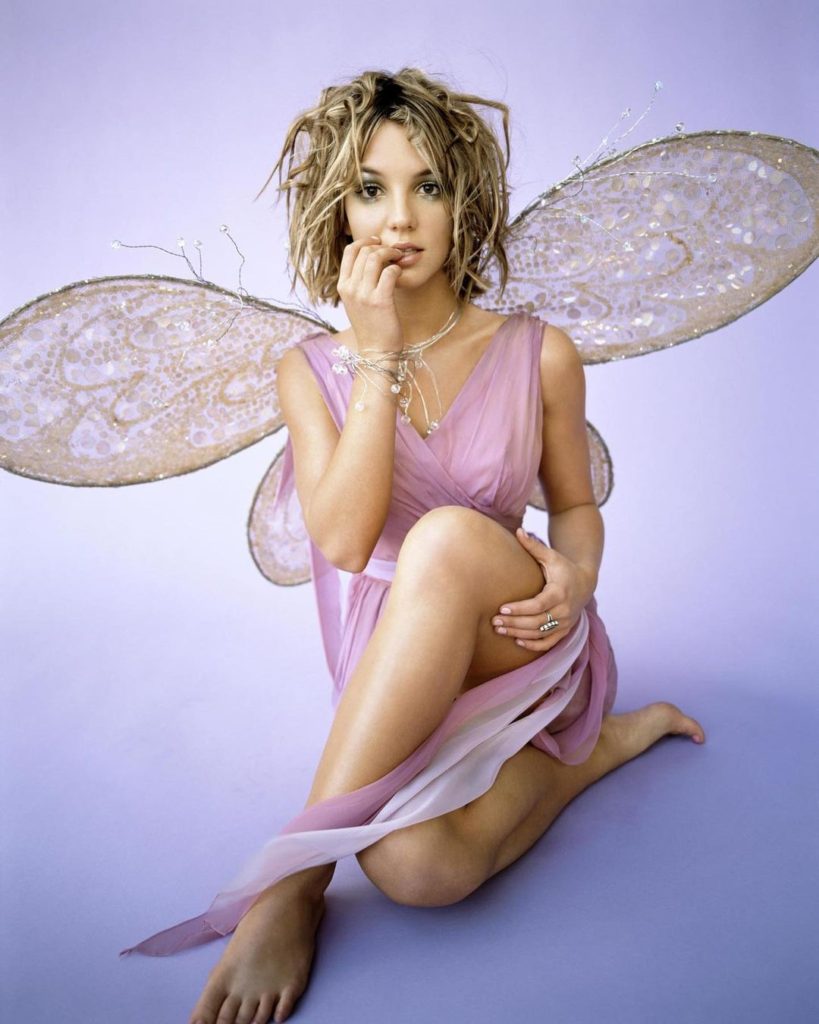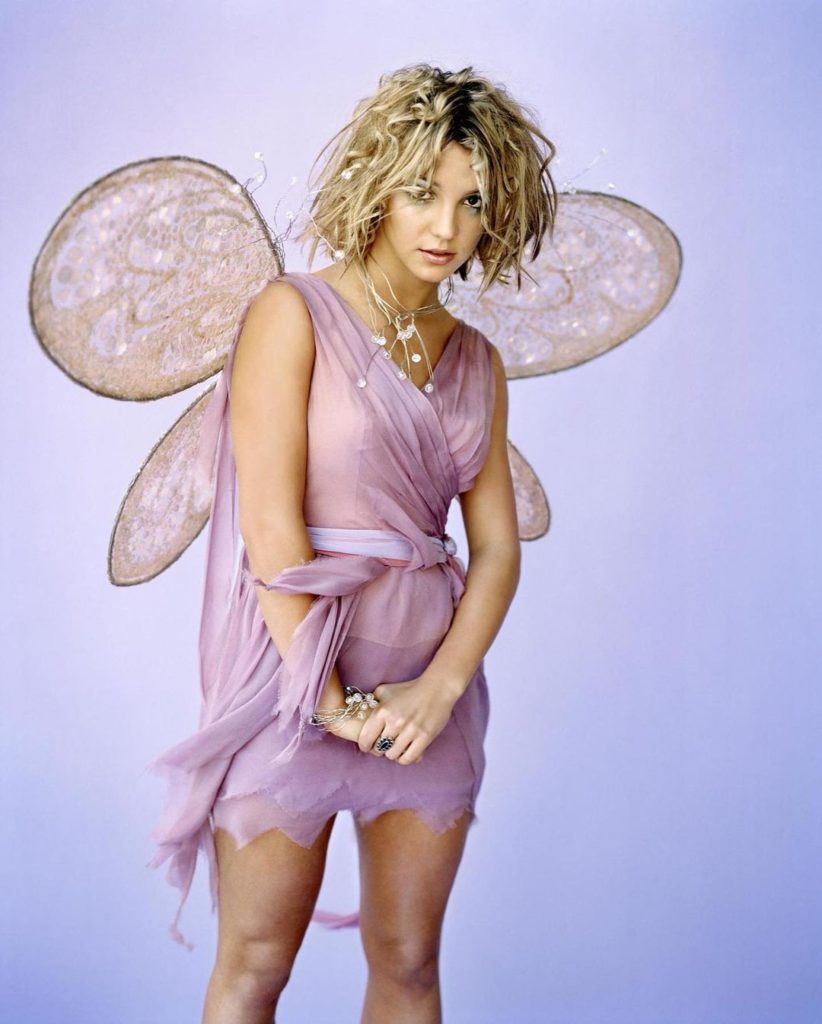 If you take a closer look at her looks, you can find the representative elements of Y2K: bright colors, fantasy shapes (such as wings, colorful materials), retro patterns and accessories, tight tops, and so on. These are the most representative looks of Y2K!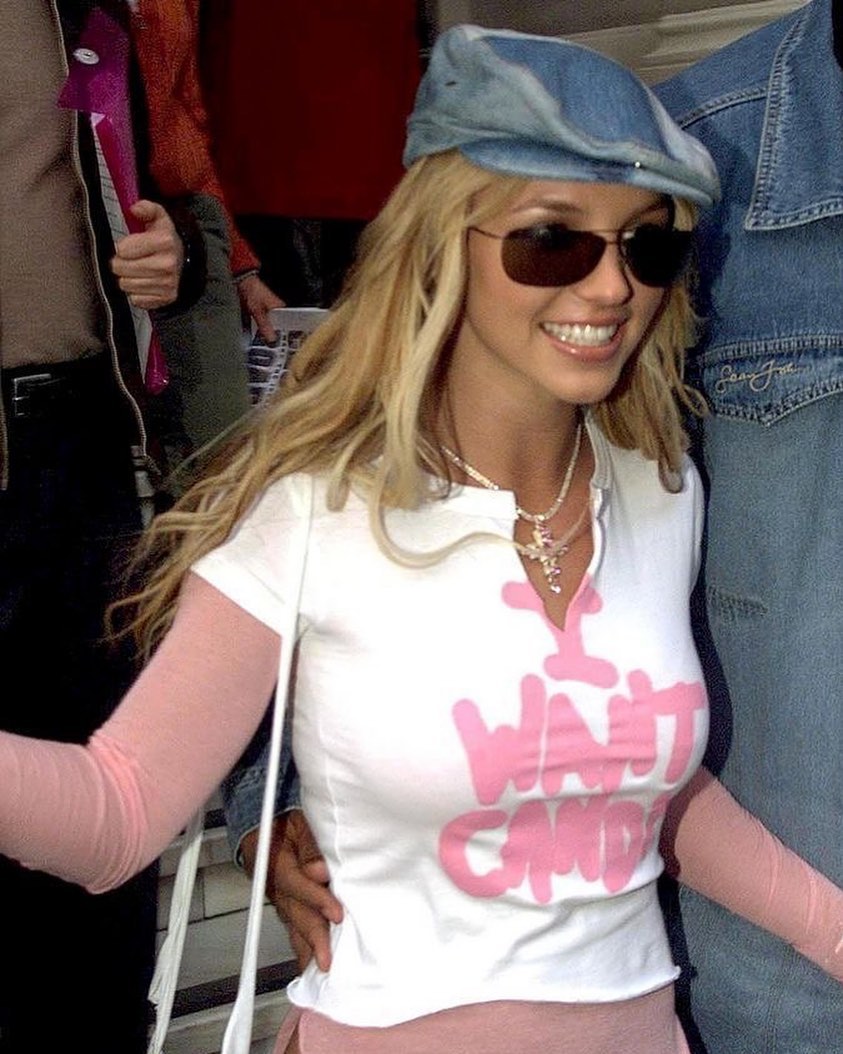 So, how do you dress like Y2K?
Let's take a look at the essentials of Y2K fashion. With these essentials, you can easily create a great Y2K style!
Y2K OUTFITS ESSENTIALS: TOPS
Bubble Pink Or Other Bright Color Cropped Top
The most iconic items of Y2K fashion first include bubblegum pink tights and various other brightly colored cropped tops.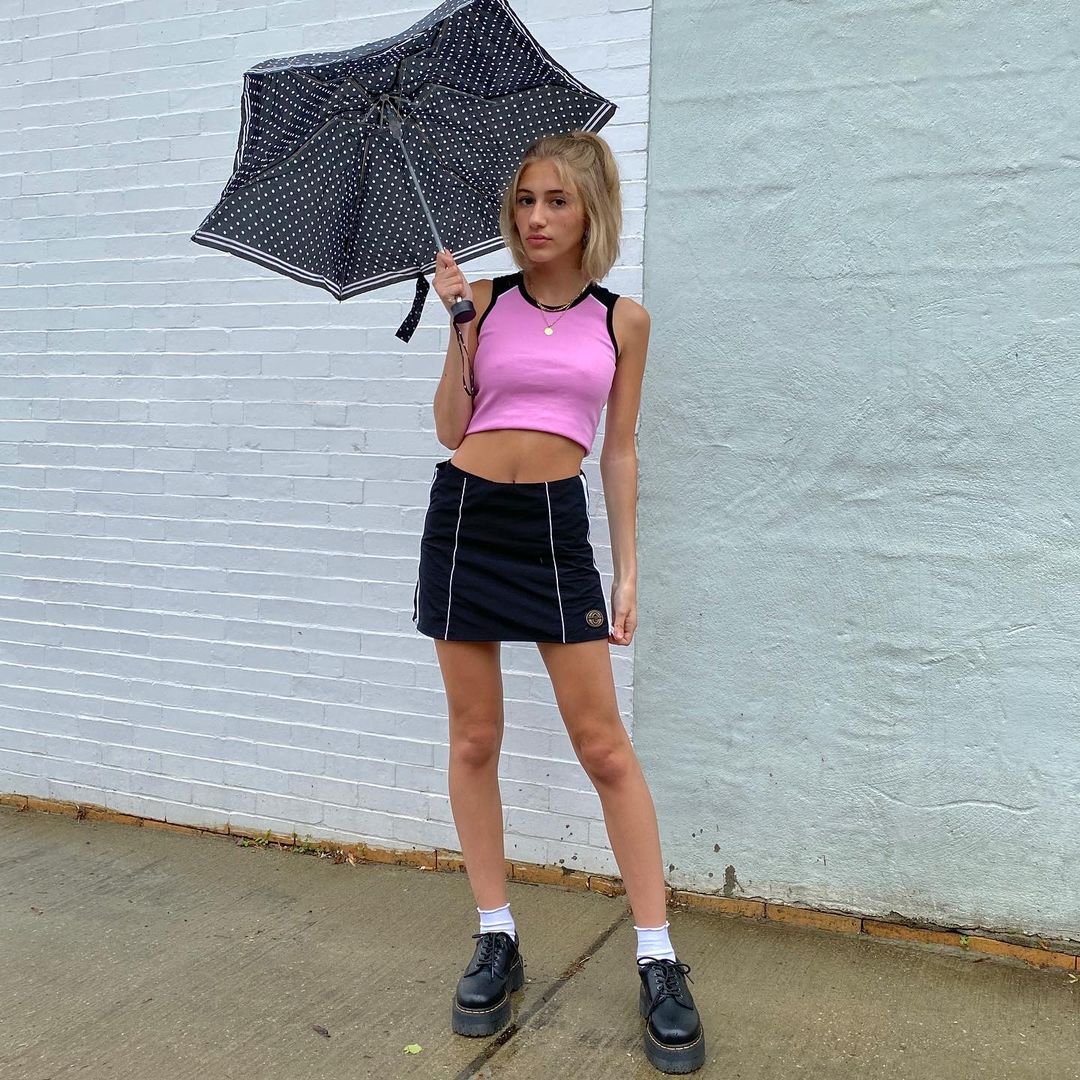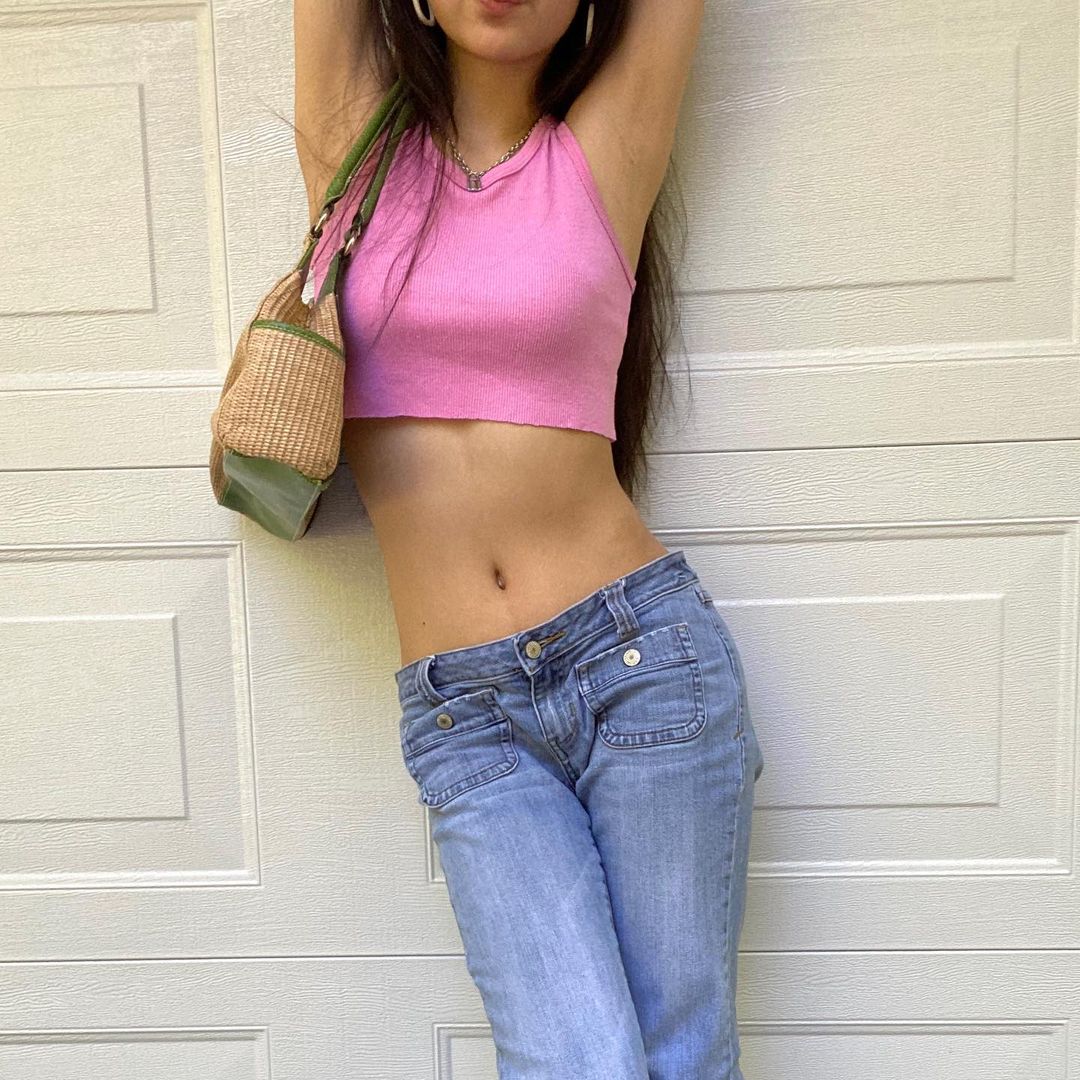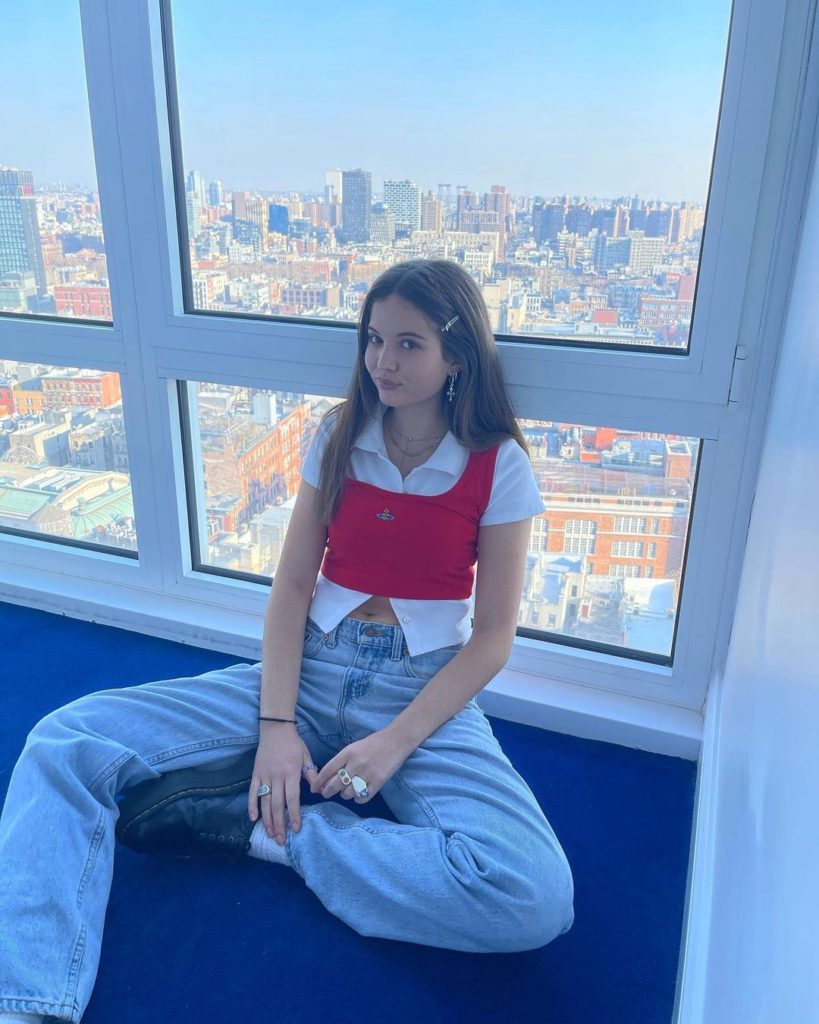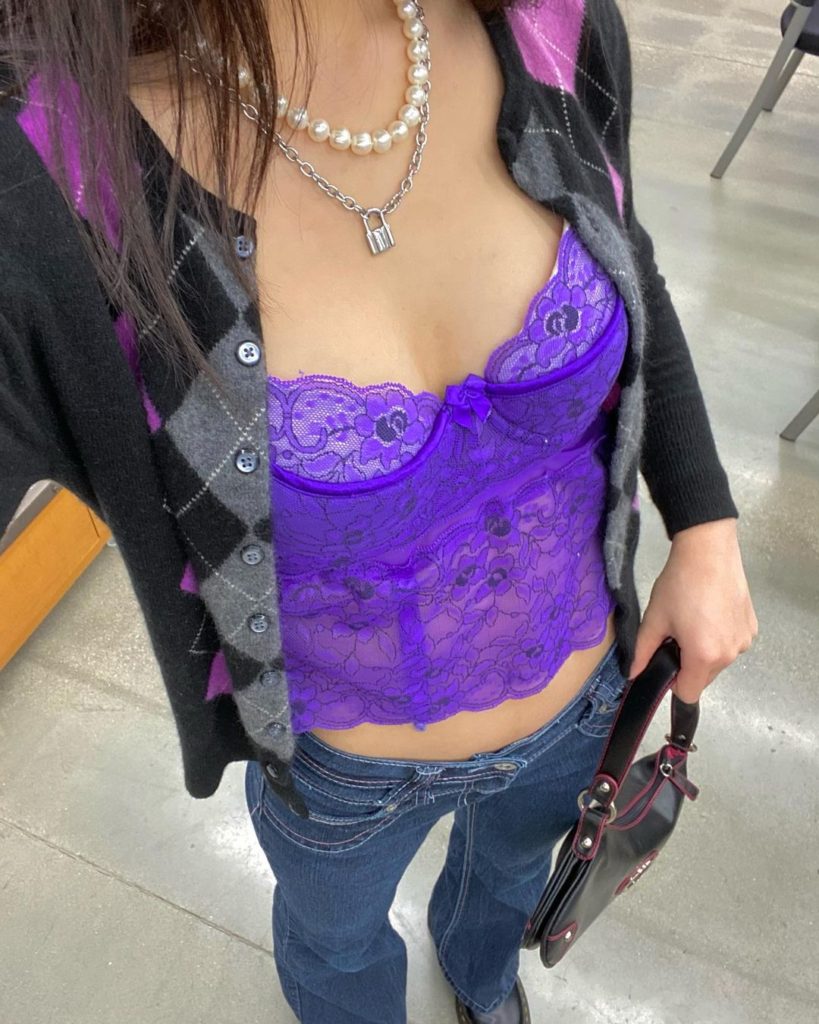 Orange is the new brown!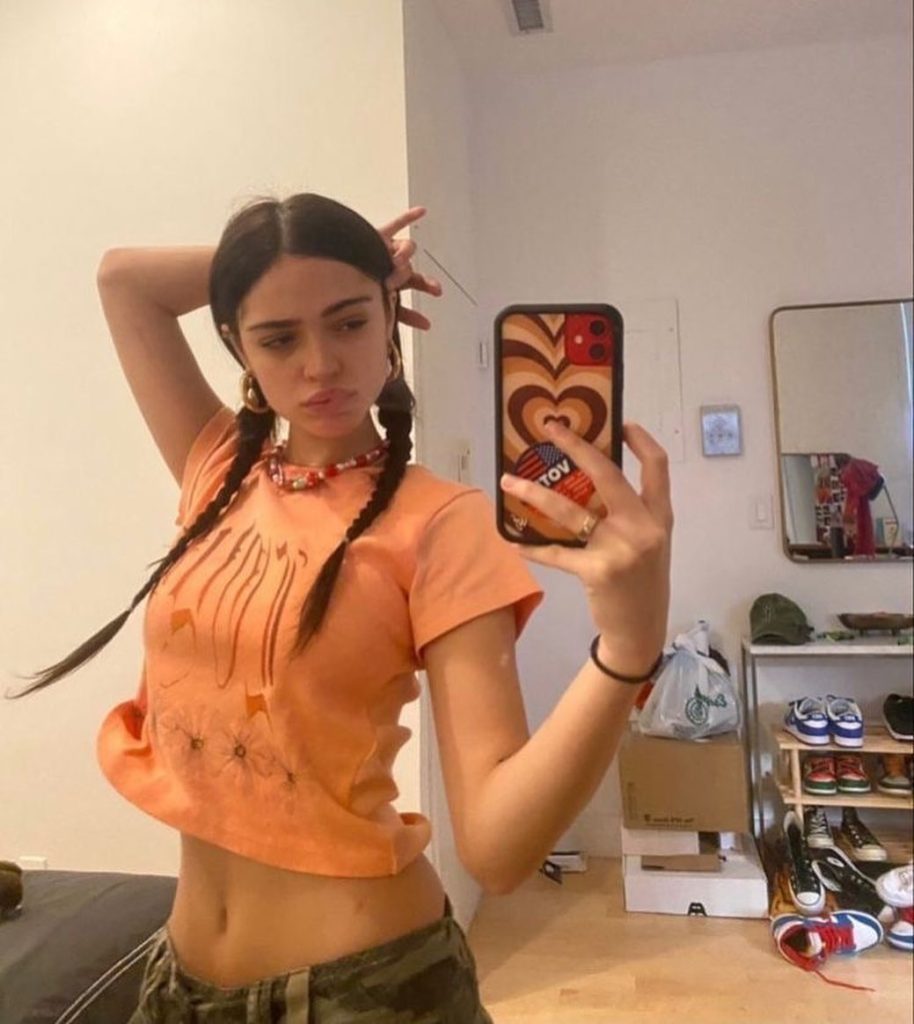 Want to wear a cardigan? Choose a cropped one! This look is so cute!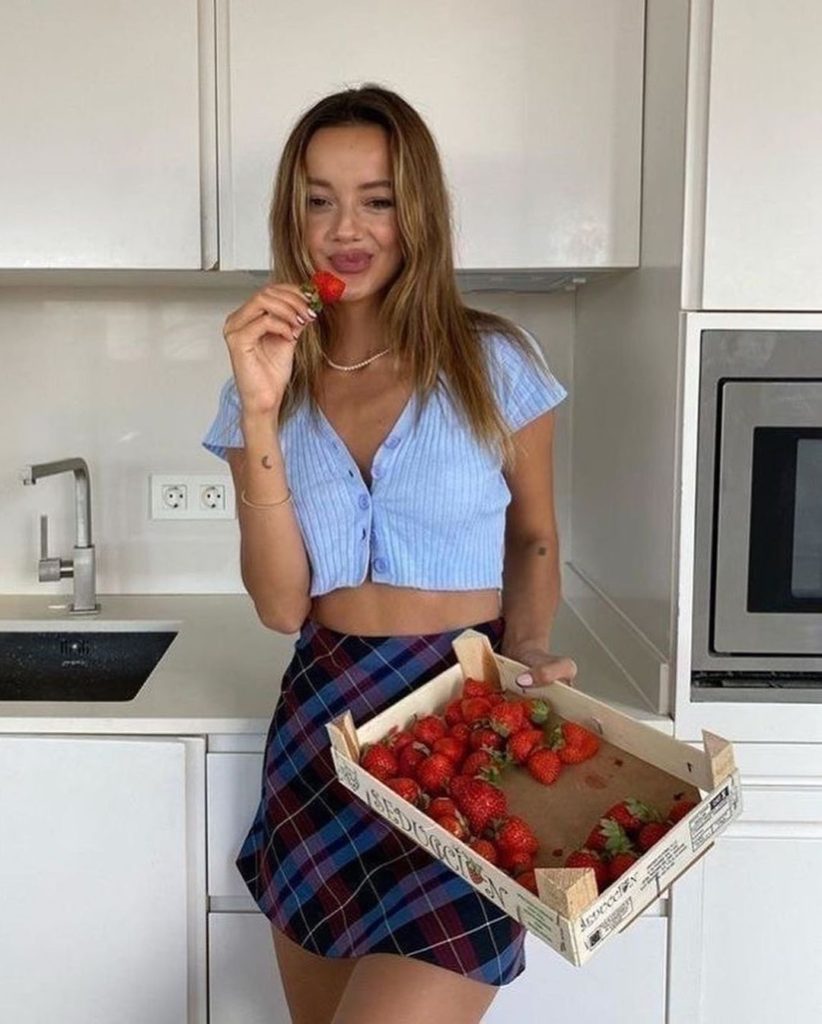 Products Recommended:
Retro-Graphic Cropped Top
The retro pattern makes it easy to travel back to 2000! Remember to choose cropped tight tops.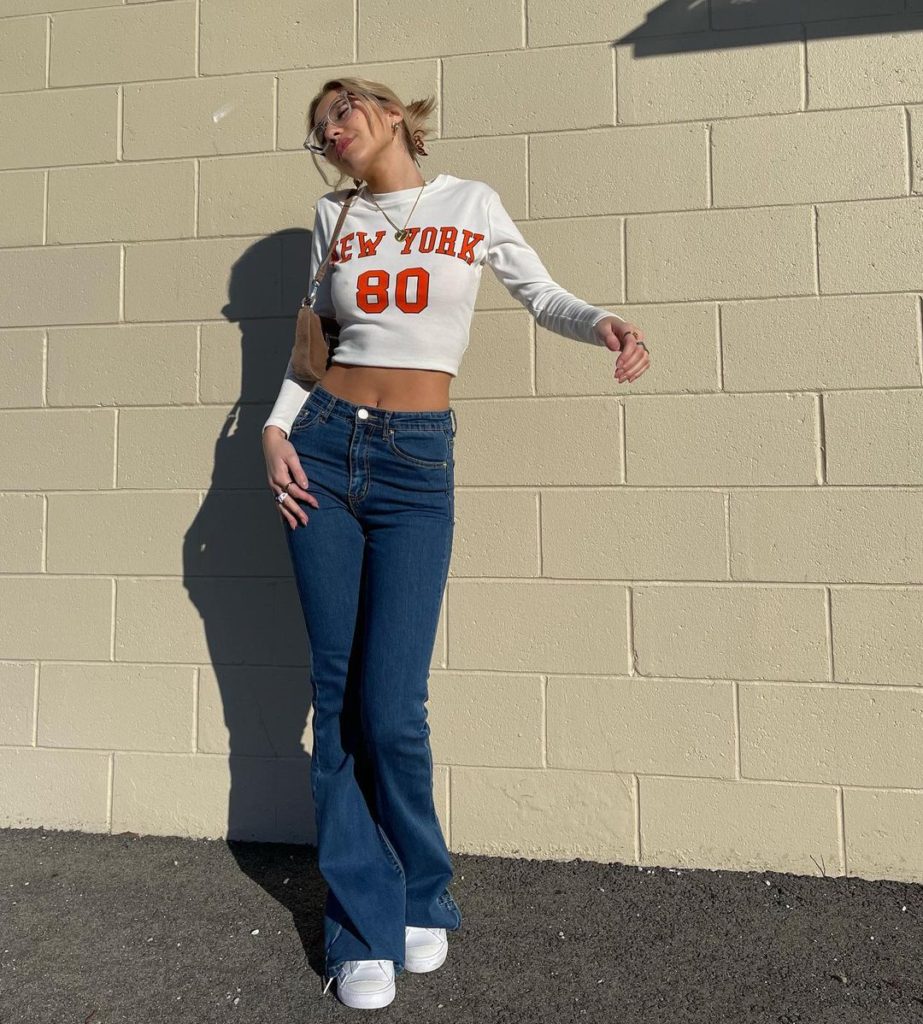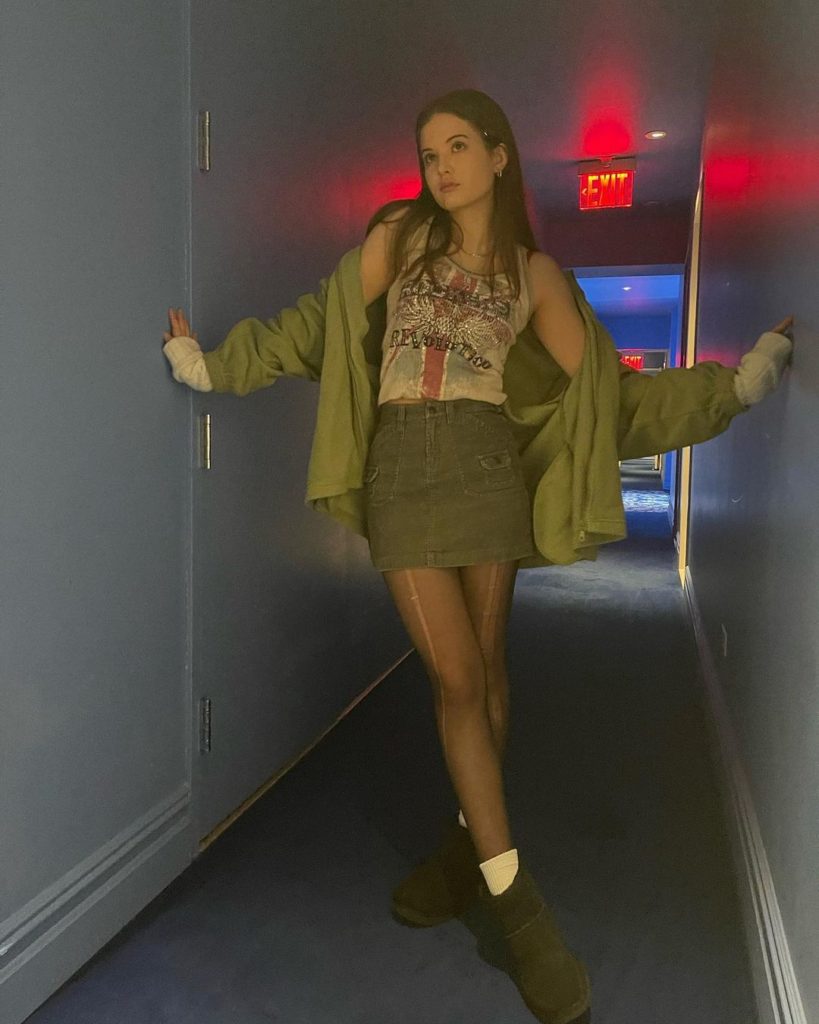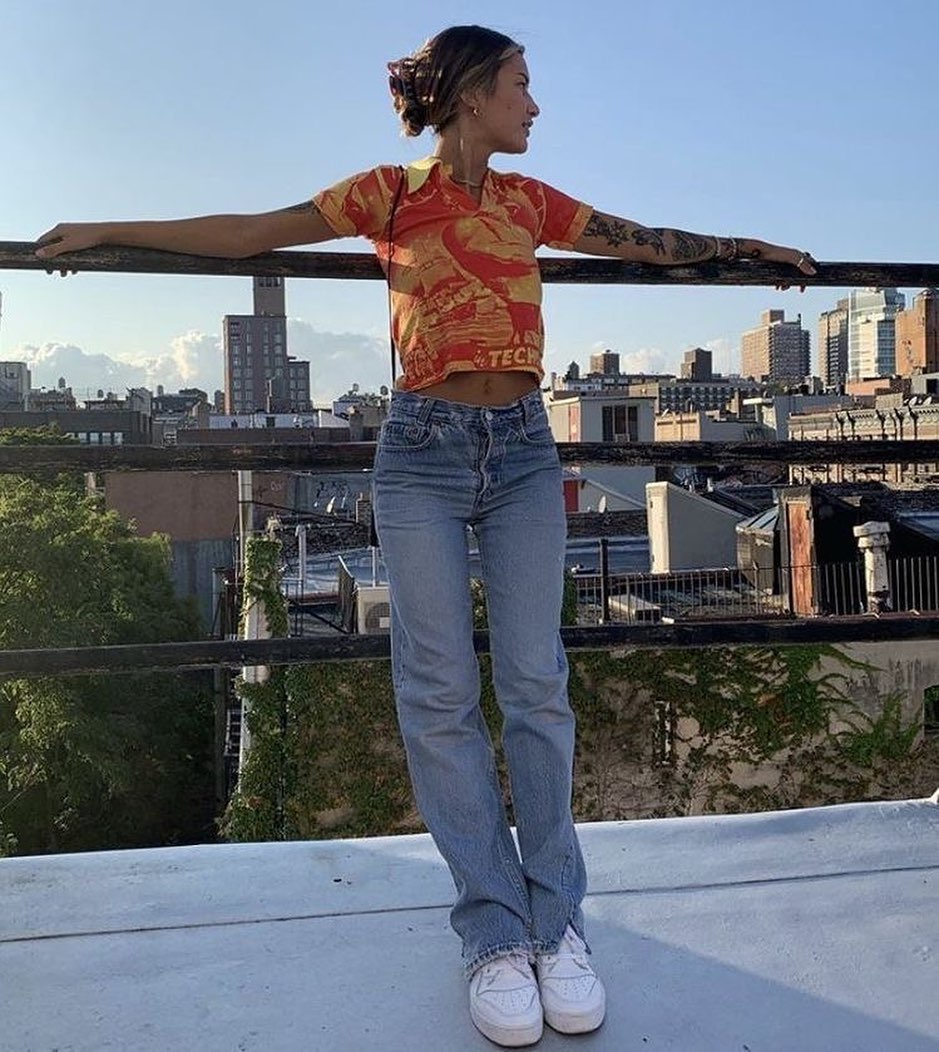 Products Recommended:
Lace Cami
Lace cami is full of sexy, sweet, fantasy, romantic, and other beautiful atmospheres. How can you not own one? It is so versatile, it can match almost all the bottoms perfectly.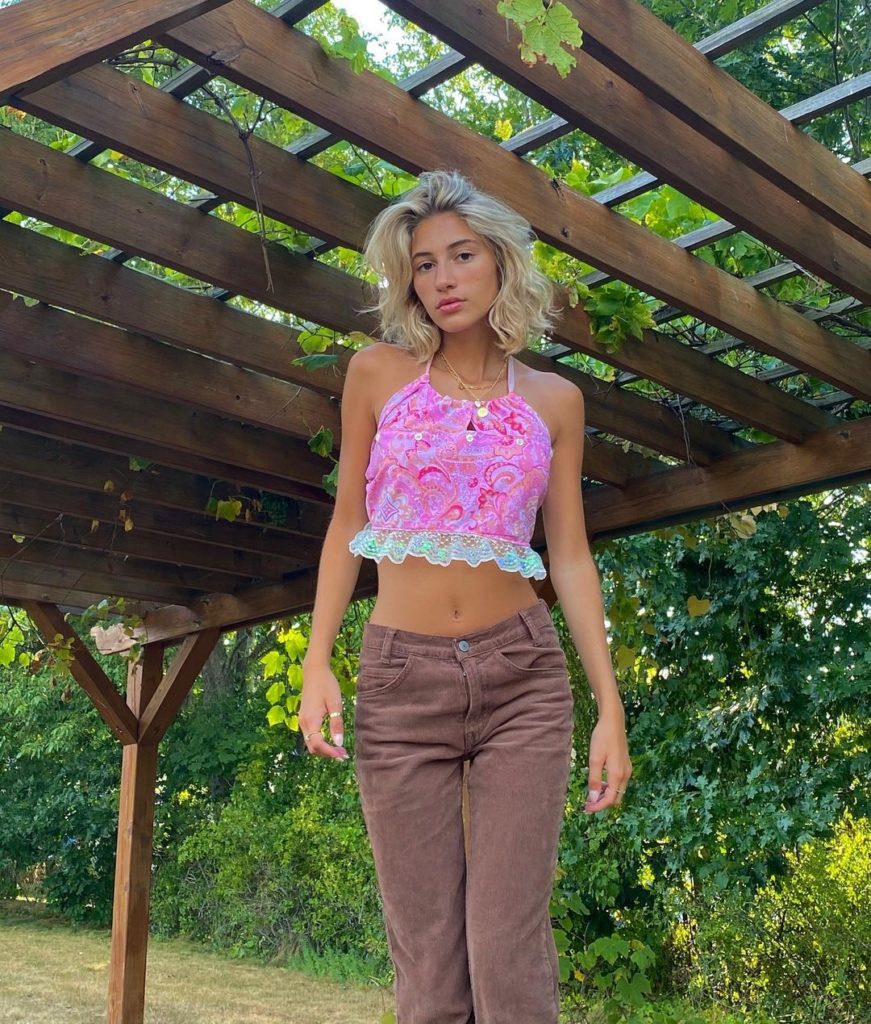 You can also wear it over other tops.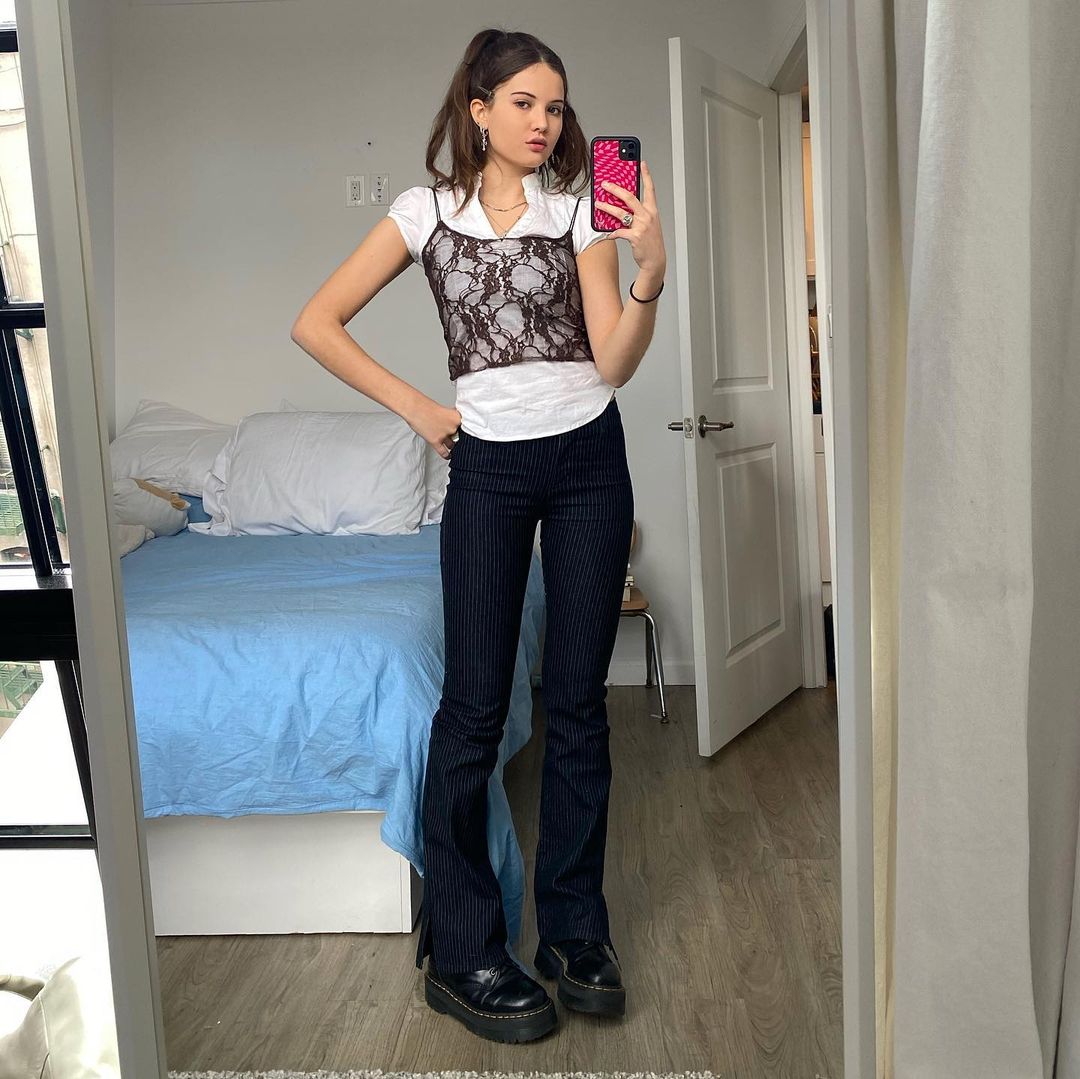 Or pair it with a black suit, and the sweet and cool look can be easily created in this way.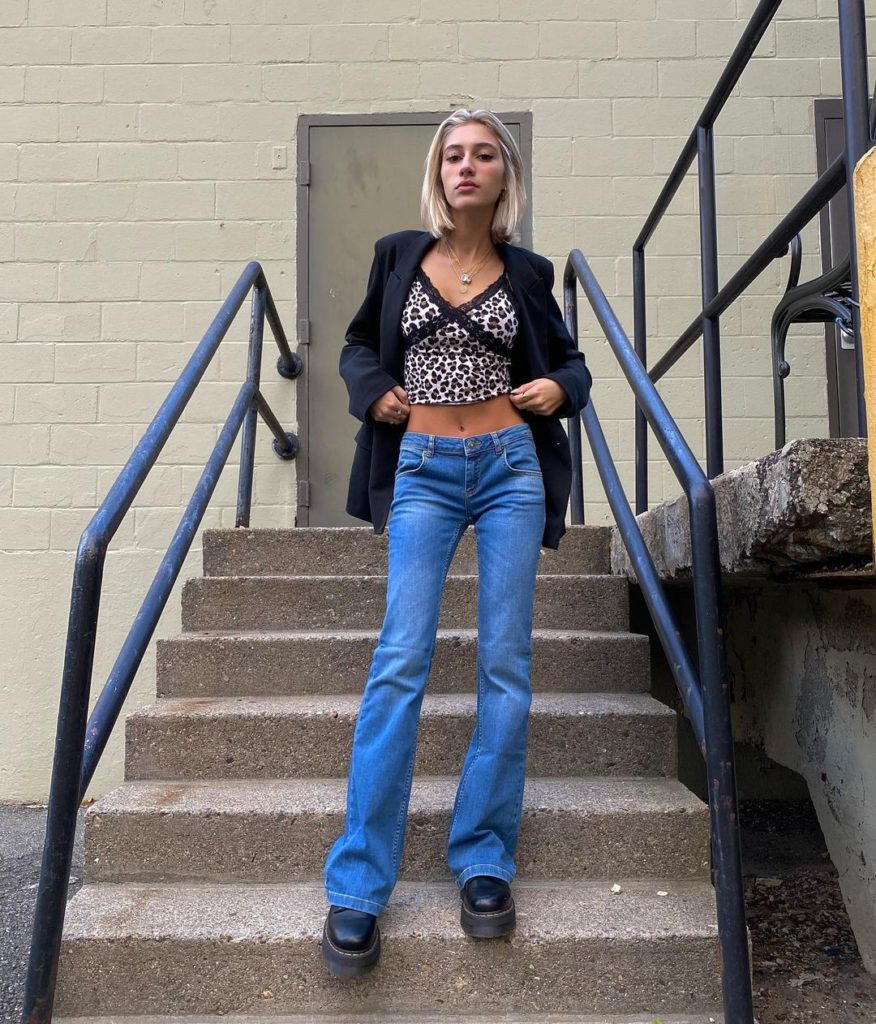 Products Recommended:
Y2K OUTFITS ESSENTIALS: BOTTOMS
Mini Skirt
Miniskirt is a staple for Y2K fashion. Of course, if you can, choosing a bright mini skirt will make your looks more charming.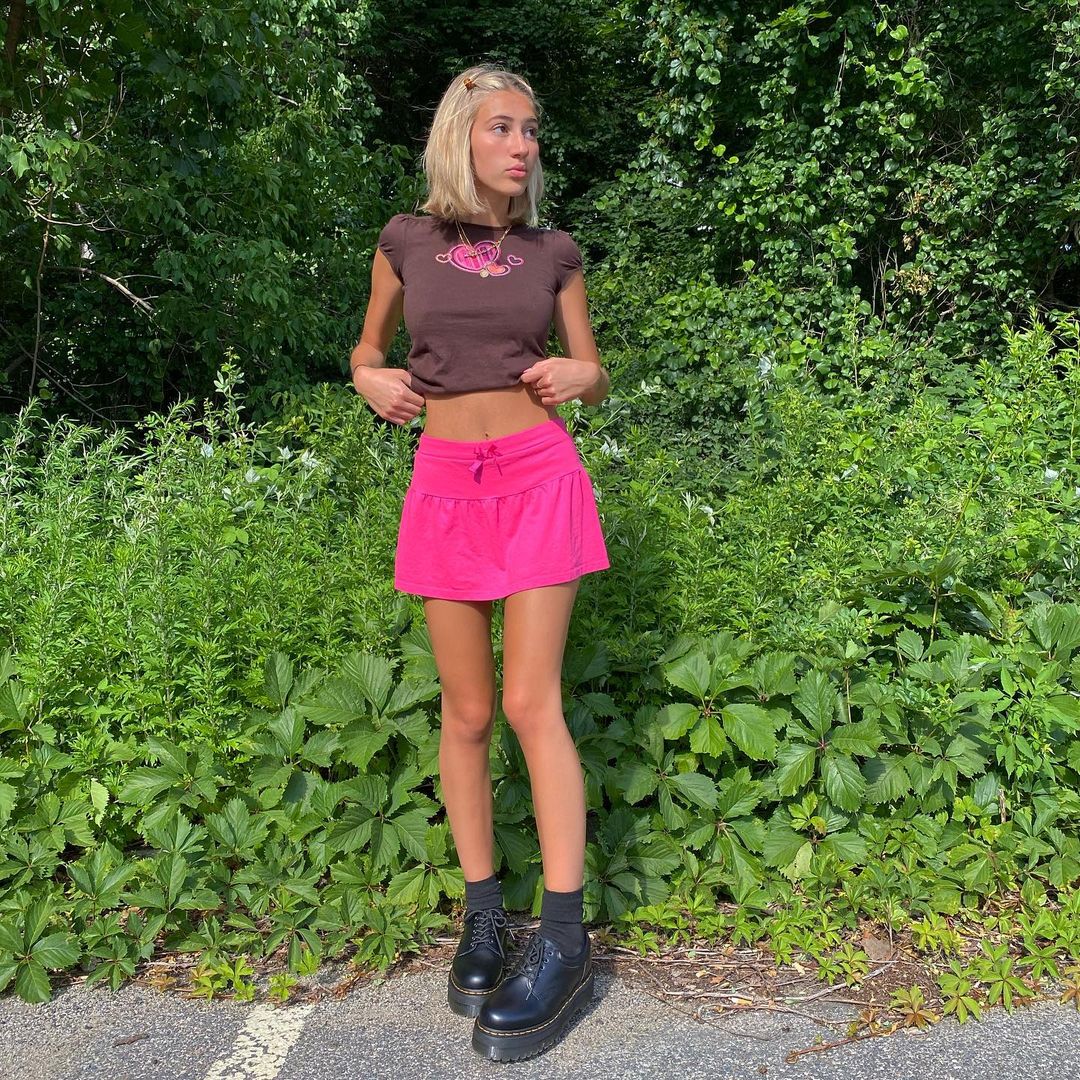 Products Recommended:
Retro Graphic Pants or Patchwork Pants
You may have seen low-rise flared pants or low-rise straight-leg pants as a staple in these looks. But if you want more personality, choose retro-patterned or stitched straight-leg pants or flared pants. It's so cool!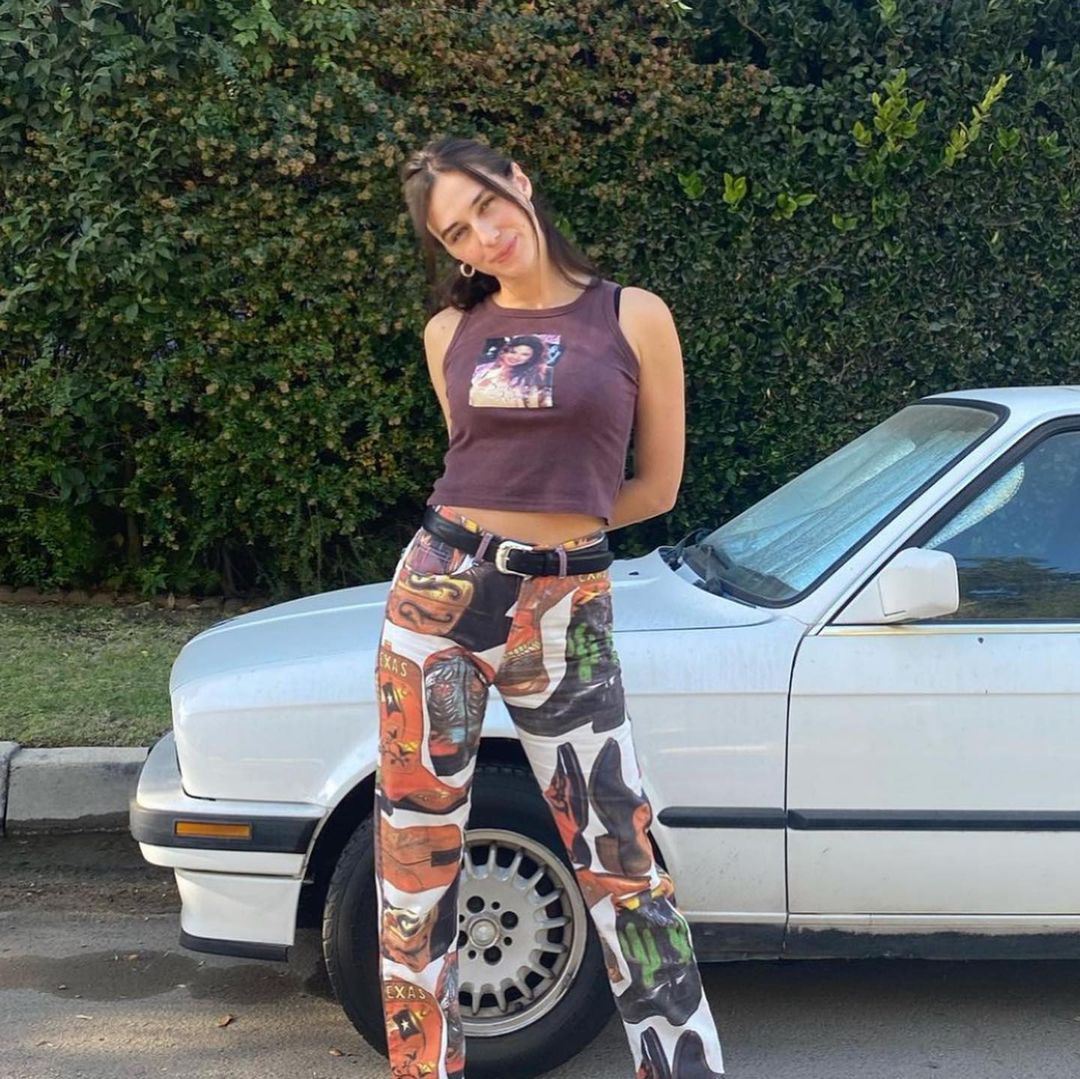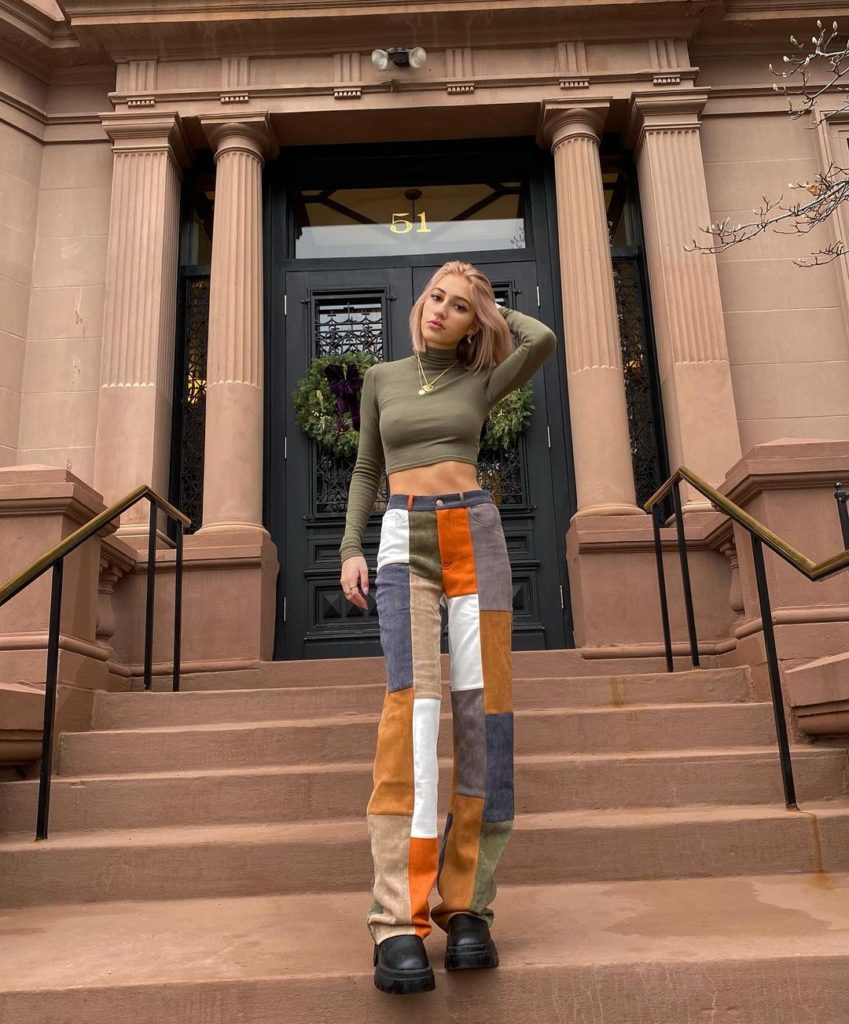 Products Recommended:
Bodycon Camisole Dress
This dress is really amazing. Wearing it alone can be very romantic, and it looks cool when worn over other tops.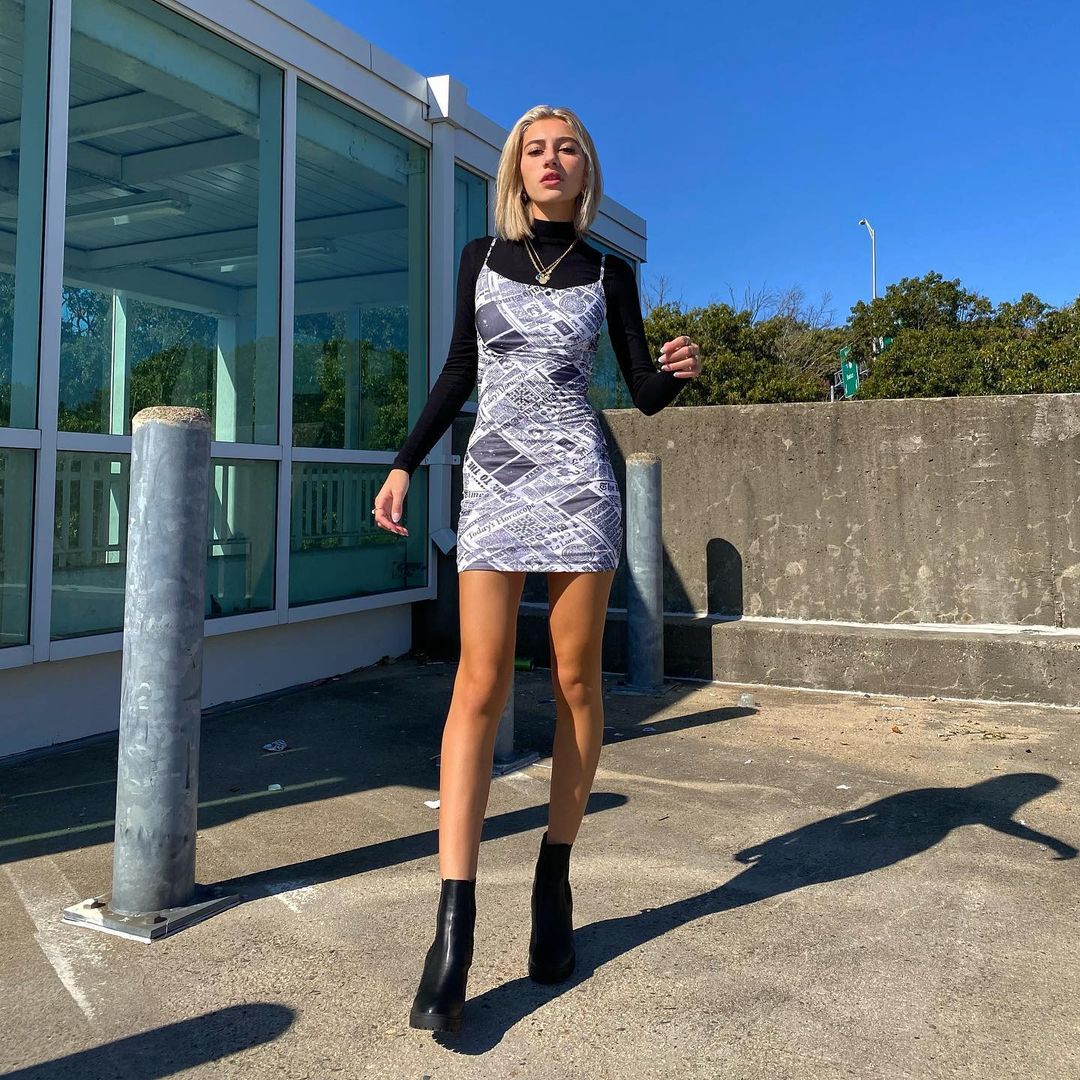 Products Recommended:
Y2K OUTFITS ESSENTIALS: ACCESSORIES
Retro Sunglasses
You will see retro sunglasses in a lot of Y2K looks. Yes, they are must haves!
Products Recommended:
Baguette Bag
Another must-have, or must haves! See how cute they are!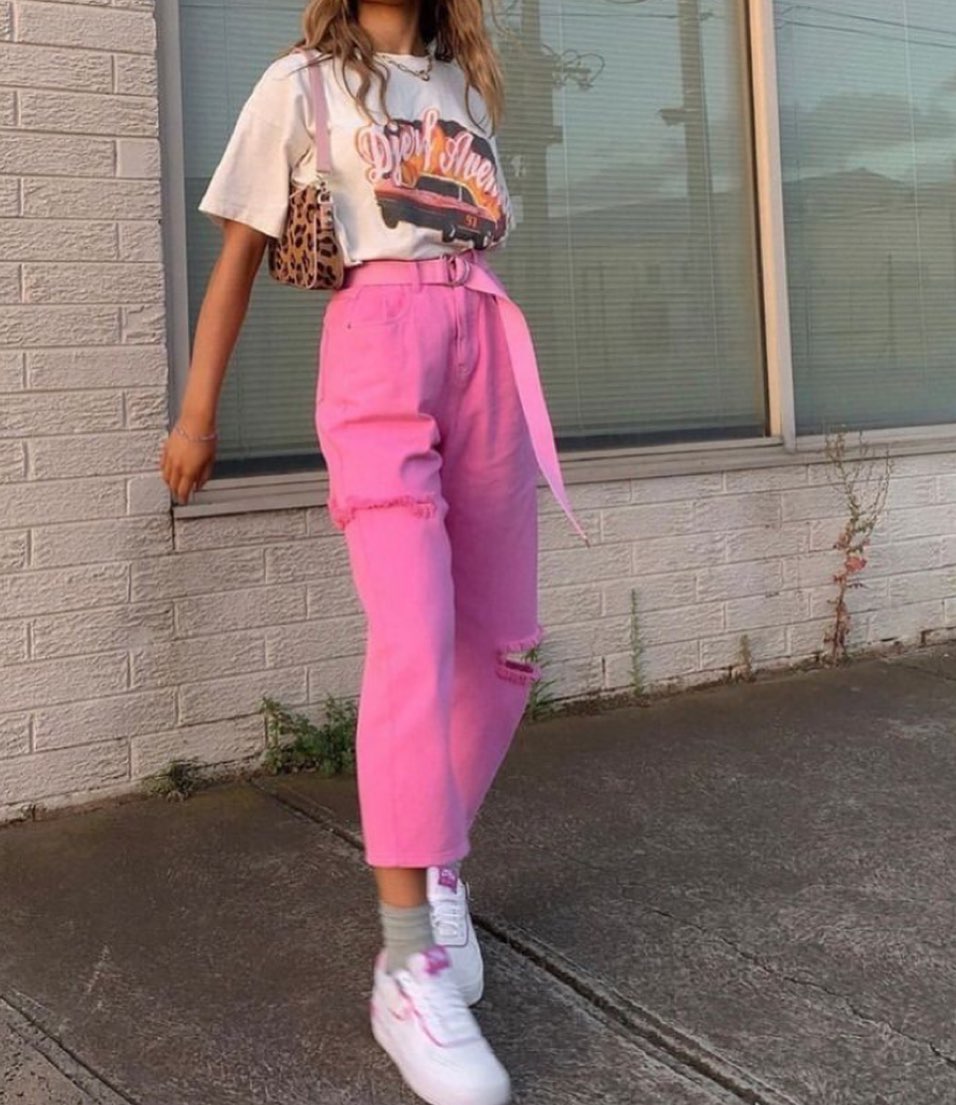 Products Recommended:
Fluffy Bag
Fluffy bags are really cute. Why not try some bold colors?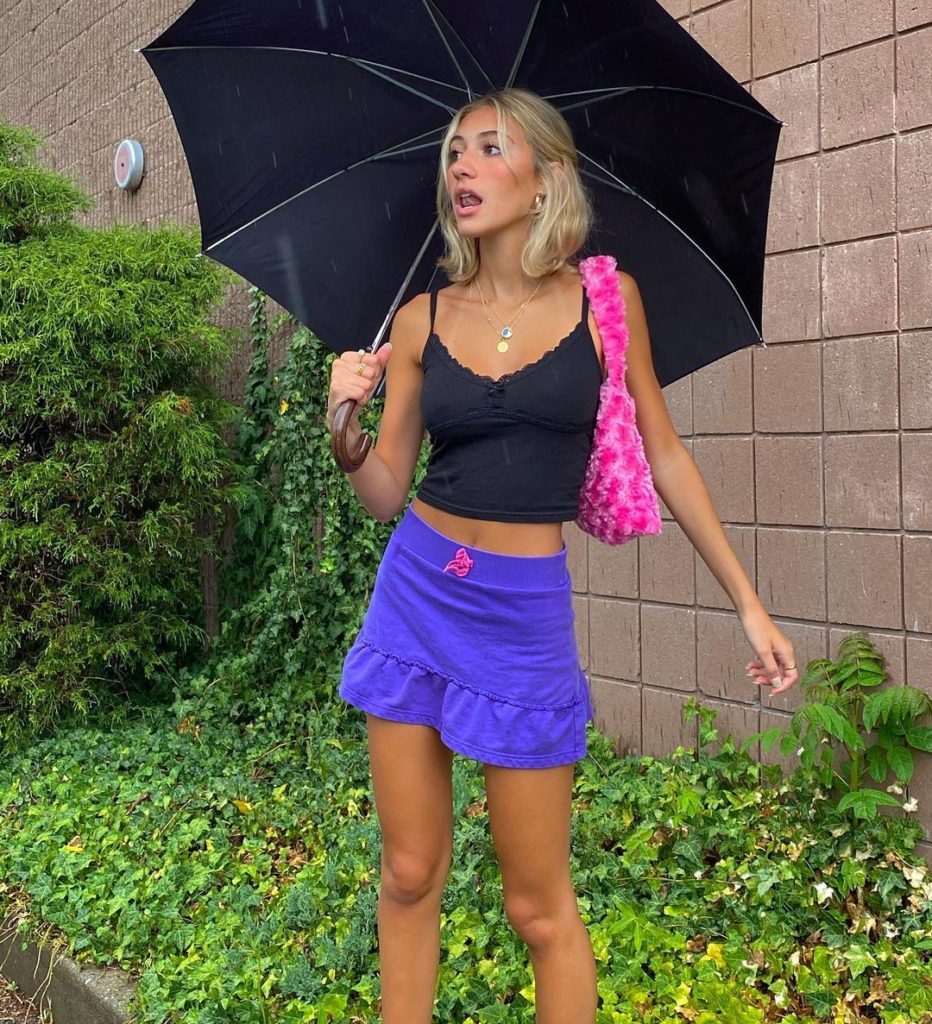 Products Recommended:
Bright Color Phone Case & Chunky Colorful Rings
I now regard the beautifully designed mobile phone cases as important fashion accessories!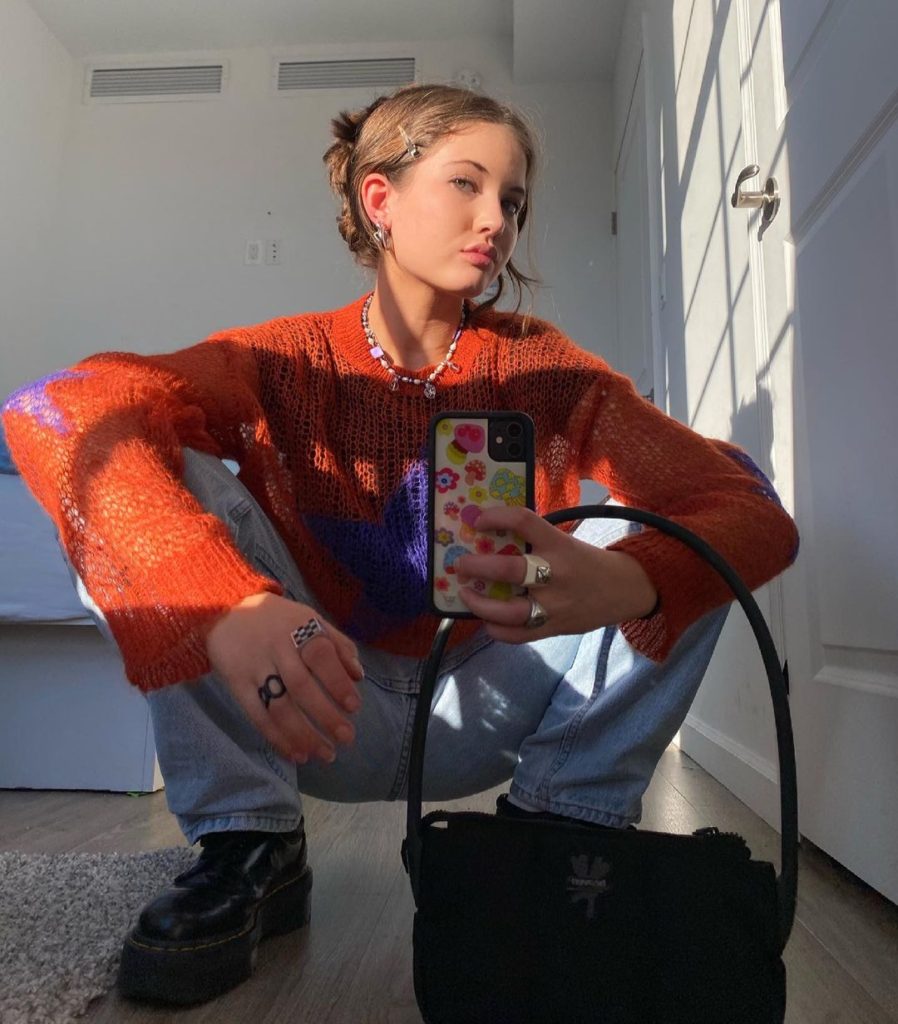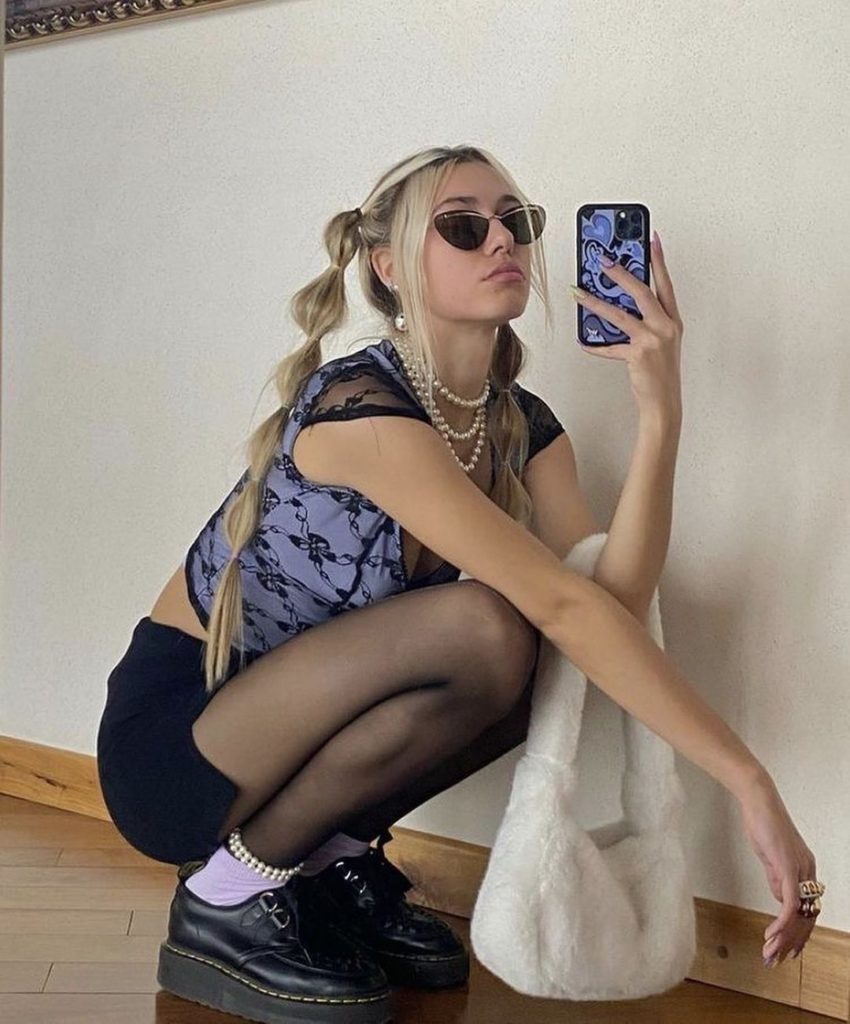 Products Recommended:
Platform Shoes And White Crew Socks
Yes, platform shoes! Don't forget the white socks.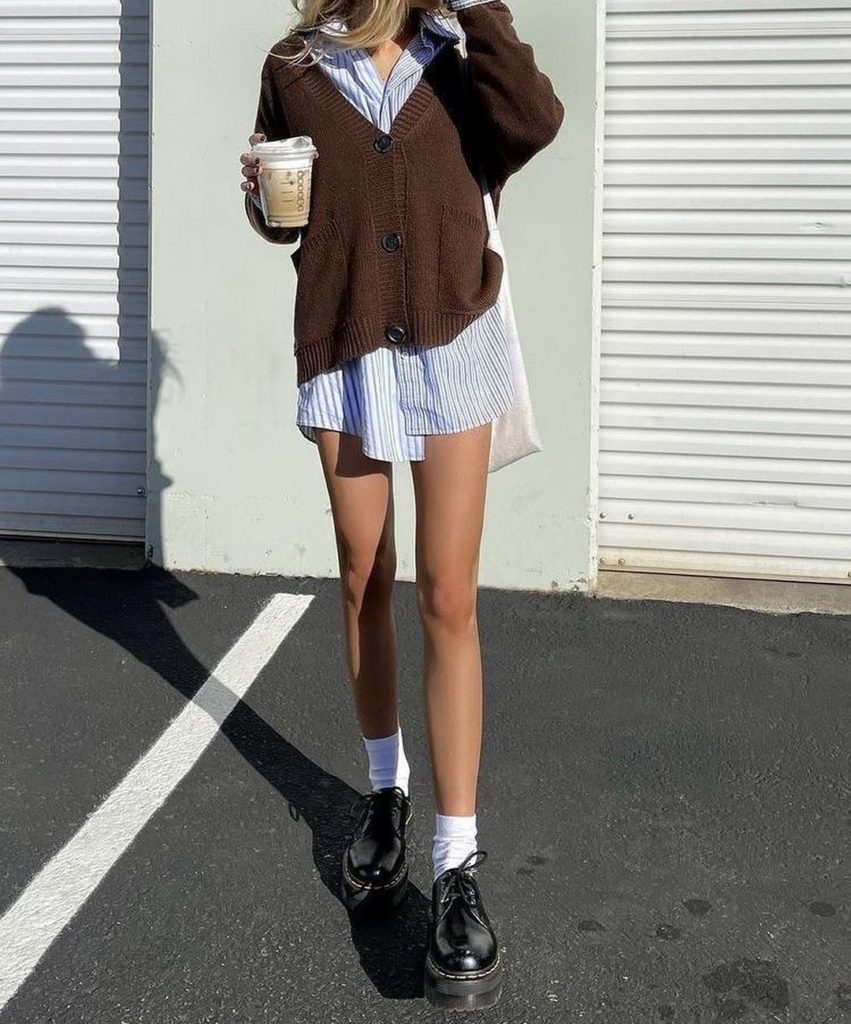 Products Recommended:
Silver, Pearls, and Colorful Playful Clear Jewelry
We have said that the Y2K style is full of bright, dreamy, and transparent color atmosphere, but it is difficult for ordinary people to find real fantasy-like clothes, what should we do?
You can choose pearl accessories, various silver accessories, and other small jewelry and headdresses in transparent colors. The fantasy and transparent sense of space will come out!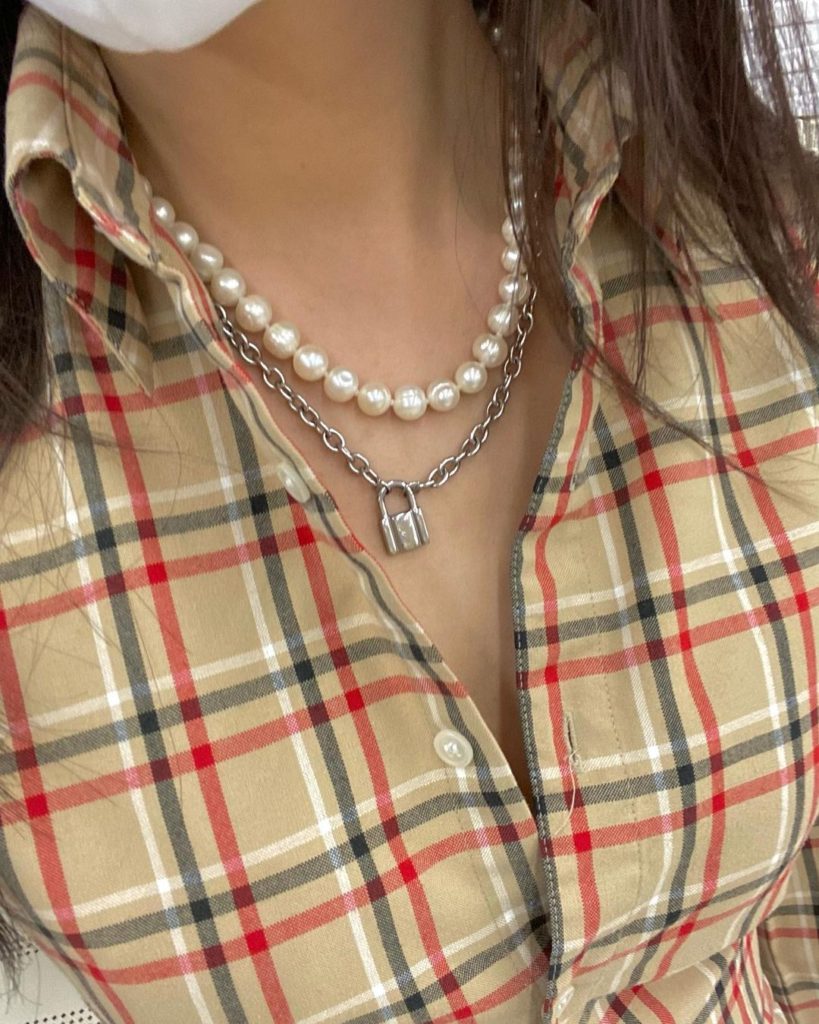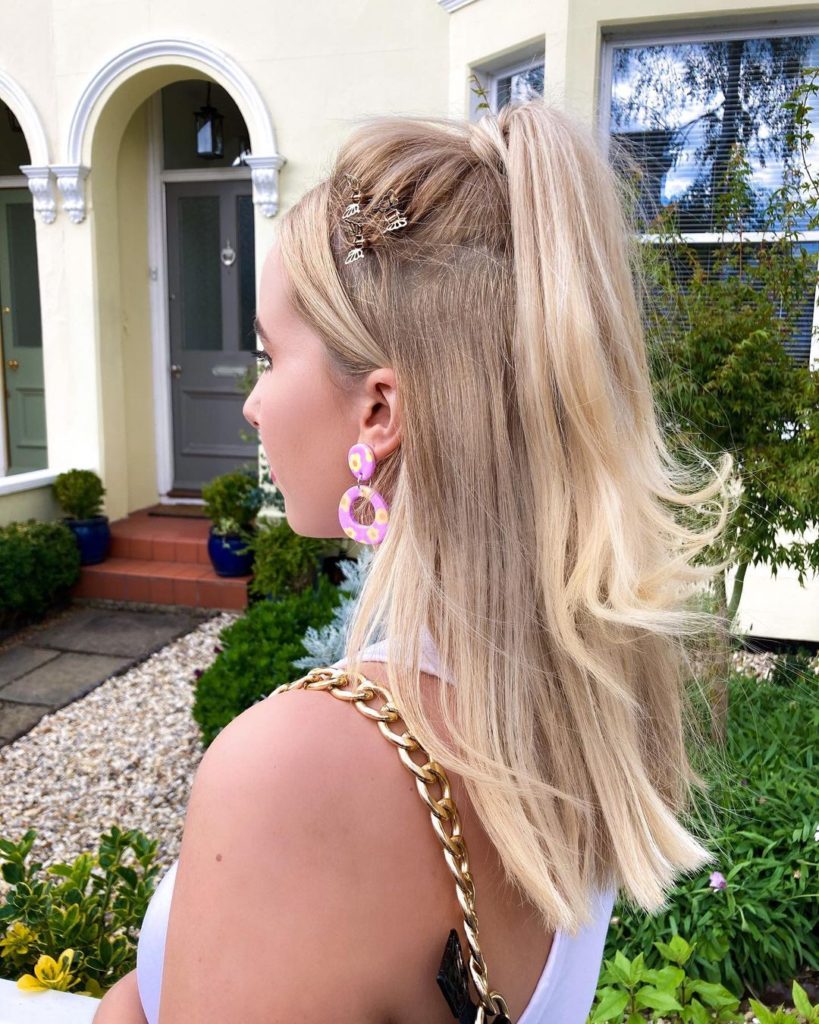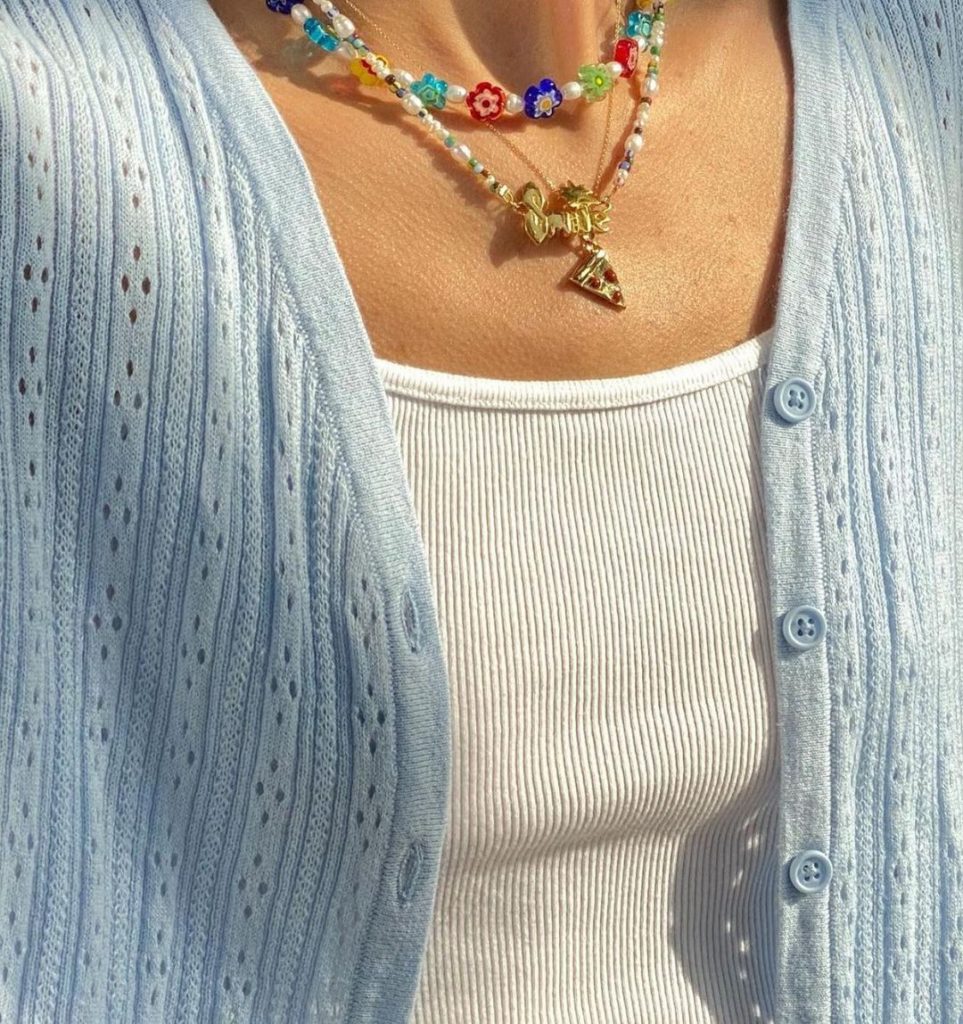 Products Recommended:
Other Clear And Shining Accessories
Of course, if you are bold enough, it is even better with transparent clothing or accessories!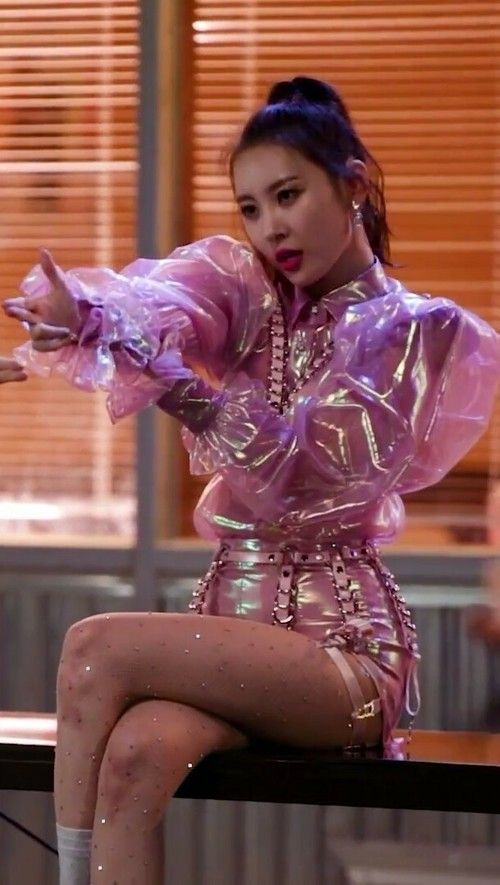 Products Recommended:
This post was all about Y2K outfits.
About The Author
Tracy is an experienced personal stylist, shopping expert, and fashion & lifestyle blogger. She has been featured on Time Magazine, Bustle, Best Life, Glam, The Zoe Report, Mic, and GOBankingRates, for her insights on fashion, beauty, home decor, and lifestyle. Read More
Related Posts: