Looking for the best balletcore outfits inspiration and the best fashion tips on how to wear the balletcore trend? Check this post for the expert tips on how to wear this balletcore aesthetic trend.
The world of fashion has been constantly evolving and with the emergence of different trends, one style that stands out from the rest is Balletcore.
Balletcore outfits are becoming increasingly popular among those who seek to make a bold statement in their wardrobe.
It blends traditional ballet elements such as leotards, tights and tutus with modern streetwear looks.
Combining both these styles together creates a unique look that is equal parts feminine and edgy.
In this article, I am sharing with you the must haves to build up the balletcore wardrobe, and the best tips on how to wear the ballerina core aestheitc this year.
And I am also sharing with you our favorite balletcore-inspired outfits to copy directly.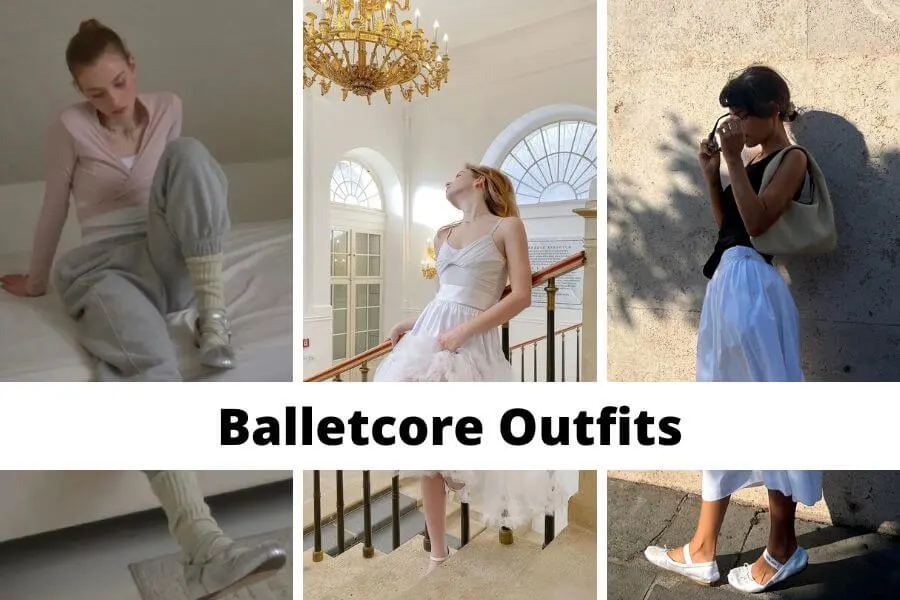 This post may contain affiliate links, which means I'll receive a commission if you purchase through my link, at no extra cost to you. Please read the full disclosure here.
This post is all about balletcore outfits.
What is Balletcore?
Balletcore is a new fashion trend that has recently become very popular.
Balletcore combines elements of traditional ballet, such as tutus and pointe shoes, with hip-hop and streetwear aesthetics.
The look aims to make ballet more accessible to those who do not practice the art form.
It is a way for people to express themselves in an innovative and creative way.
The style features lots of tulle skirts, oversized sweaters, skater sneakers and statement jewelry pieces that all come together to create an edgy yet elegant look.
Layering different textures can also be a great way to mix up the look – from cropped tops over classic leotards or denim jackets over frilly dresses, there's no shortage of ways for wearers to express their own unique sense of style through this fashion trend.
Are ballerinas in style 2023?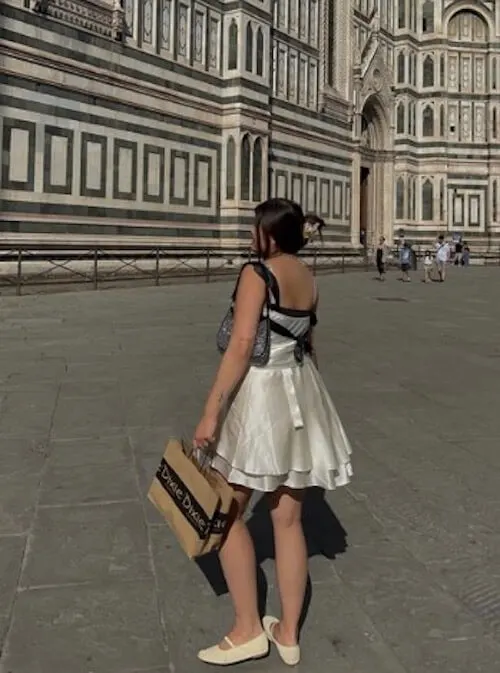 IG@dearjoannaaa
Yes, ballerinas are in style in 2023.
They have become a fashion staple both on the runway and off.
Sleek silhouettes, delicate detailing, and versatile styling make them an easy choice for any wardrobe.
Ballerina flats are being seen in every color imaginable – from neutral tones to metallic hues – with different textures like suede, leather, and even velvet becoming popular options as well.
The comfort of these shoes makes them popular choices for everyday wear too.
Whether it's a casual outing or a night out on the town, ballerinas can transition easily from day to nightwear for any occasion.
Designers have also embraced the look by creating unique variations of flats that feature intricate embellishments such as bows and rhinestones – adding an extra touch of elegance to everyday outfits.
How to dress balletcore?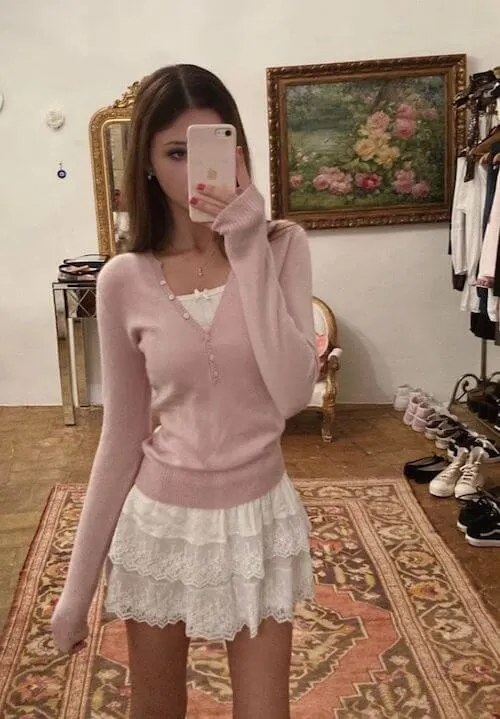 Whether you're attending a studio dance class or just looking to add some graceful flair to your everyday style, here are some tips on how to wear balletcore outfits:
Start by opting for lightweight fabrics like tulle, mesh, satin, or silk. These materials not only bring an ethereal feel that's associated with traditional ballet apparel but also provide breathability during warm weather months. For example, mesh leggings can be paired with a tank top or cropped t-shirt to create an effortless yet edgy look.
Pick out pieces that have a classic yet contemporary feel. Look for items like leotards in modern shades, patterned maxi skirts, or skirts that hit right above the knee.
To complete your look, pair these items with ballet flats for an elegant athleisure vibe, or dress them up with sandals for a more elevated style.
Build Up A Balletcore Wardrobe
Ballet Flats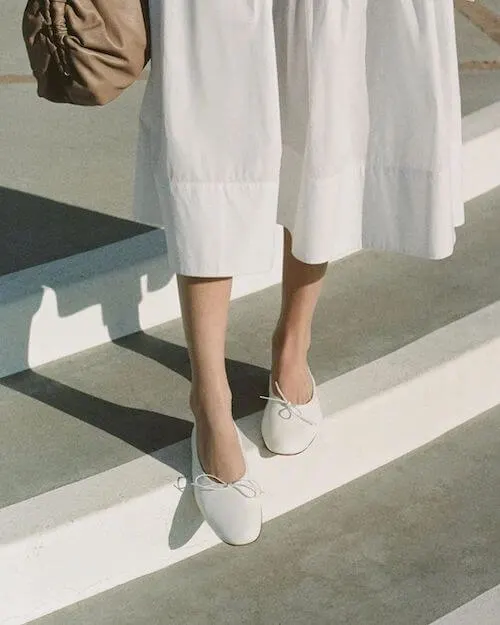 Ballet flats are the perfect way to embrace the balletcore aesthetic, as they offer a delicate and feminine silhouette while also being comfortable enough to wear all day.
Miu Miu and Chanel both offer exceptional options for achieving the ballet core look.
Miu Miu's collection of ballet flats features pointed toe styles made from plush velvet or satin fabric, along with playful embellishments like crystals and beading for an extra touch of sophistication.
The brand's signature scalloped edges add a unique twist on traditional ballet flats, making them ideal for creating an eye-catching ensemble.
For something more classic, Chanel has long been renowned for its iconic ballerina shoes which feature signature quilting and delicate ankle straps.
Maxi Skirt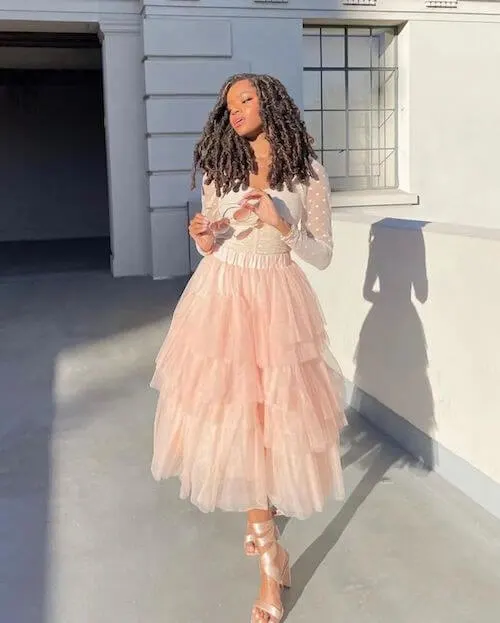 Maxi skirts are the perfect way to add a feminine flair to any outfit.
Whether you're looking for a chic daytime look or something more formal for evening, a maxi skirt with balletcore styling is sure to make an impact.
Start by pairing your maxi skirt with more fitted pieces such as cropped tops and fitted sweaters.
A crop top gives the look of effortless sophistication while still showing off your curves.
When it comes to footwear, think comfortable yet stylish – try kitten heels or ballerina flats instead of sky-high stilettos.
Maxi Dress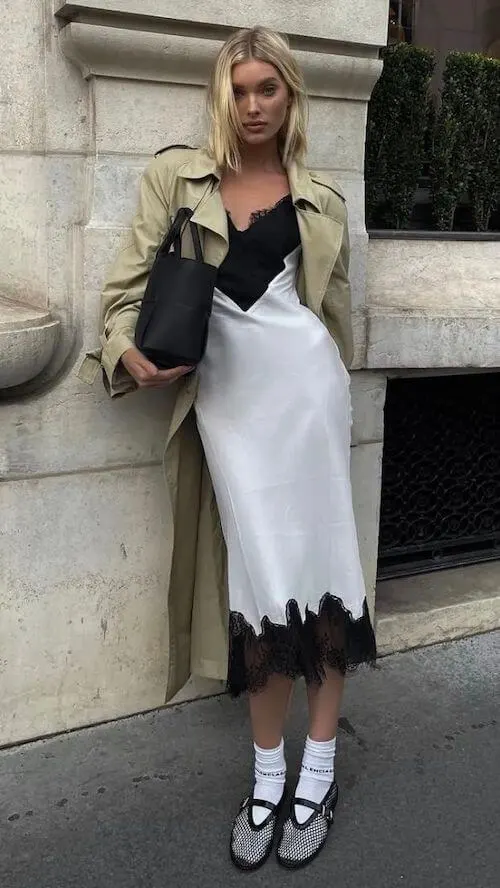 Maxi dresses have the power to instantly elevate any look.
Whether you're going for a romantic, vintage, or modern vibe – maxi dresses are sure to bring your fashion game up a notch.
If you're looking to get that perfect balletcore look, then a maxi dress is the way to go! Here's how you can style it:
Start by choosing a dress featuring an airy silhouette and neutral colors like cream or beige.
These tones will give off that dreamy ballerina feel without being too over-the-top.
To give your outfit an extra dose of glamour, add some delicate gold jewelry and metallic accessories such as heels or sandals.
You can also go for statement earrings if you want more drama.
Leg Warmers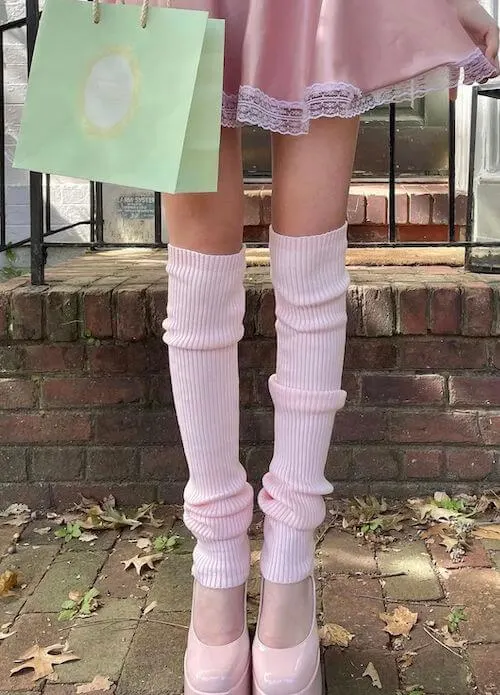 Are you looking for a new way to add some flair to your balletcore look?
Look no further than leg warmers!
Leg warmers can be used in all kinds of ways to give your outfit a classic and stylish touch.
Not only do leg warmers keep your legs warm during cold weather, but they also provide extra support for stretching and jumps.
Here are a few tips on how to wear leg warmers perfectly for your next dance class or performance.
When it comes to color, don't be afraid to mix things up!
Leg warmers come in an array of colors, from basic black and grey tones to bright pastels and neon shades.
Try wearing two different hues for an eye-catching combination that will turn heads.
You can also combine different textures like ribbed or cotton knits for an even bolder look.
Leotards or Bodysuits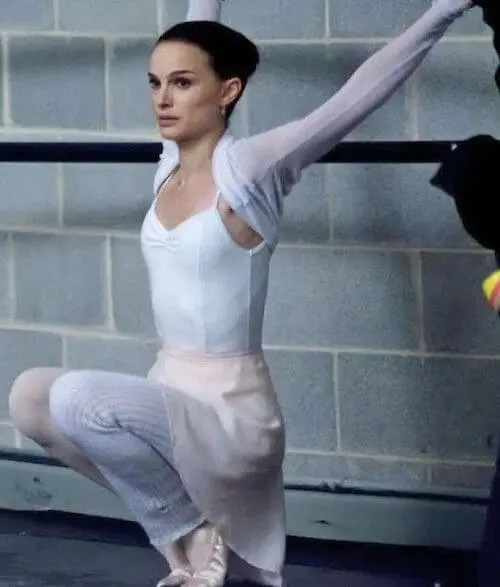 To get the perfect balletcore look, start by choosing a leotard or bodysuit in either black or pink for a classic style.
You can also mix it up with different colors for a more modern approach.
Once you have the perfect leotard or bodysuit picked out, the sky's the limit when it comes to accessories!
A long skirt or tulle tutu will add an extra layer of elegance and make you feel like a ballerina.
Wrap Top / Wrap Sweaters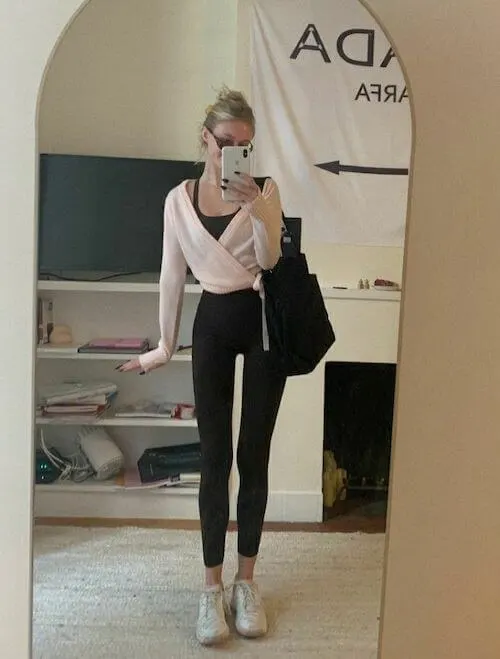 Wrap tops and sweaters are not just a winter-time essential anymore.
From cropped fits to long sleeve options, these stylish pieces can easily be paired together for a fashionable and comfortable balletcore look.
Slip Skirt or Dress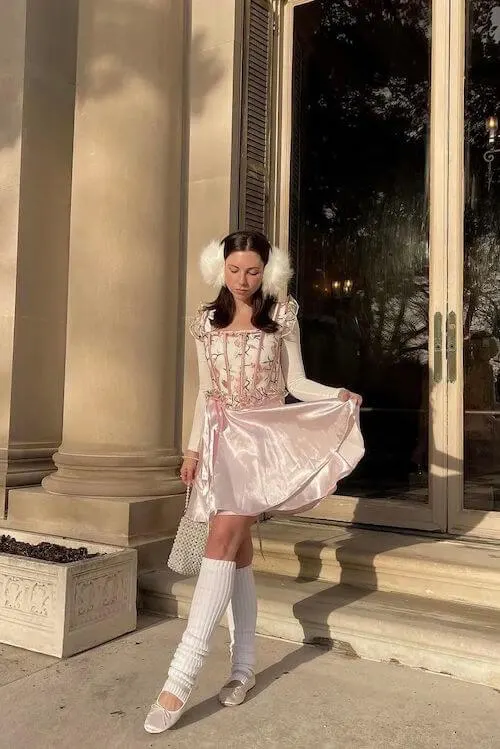 Whether you're looking for an alluring date night look or a way to add interesting texture to your everyday wardrobe, a slip skirt or dress is perfect for creating a modern balletcore look.
To get started on your own take on this trend, pick out a sleek maxi style and pair with an oversized knit sweater.
This classic pairing will give you an easy yet chic combination that works for day or night.
Wrap Skirt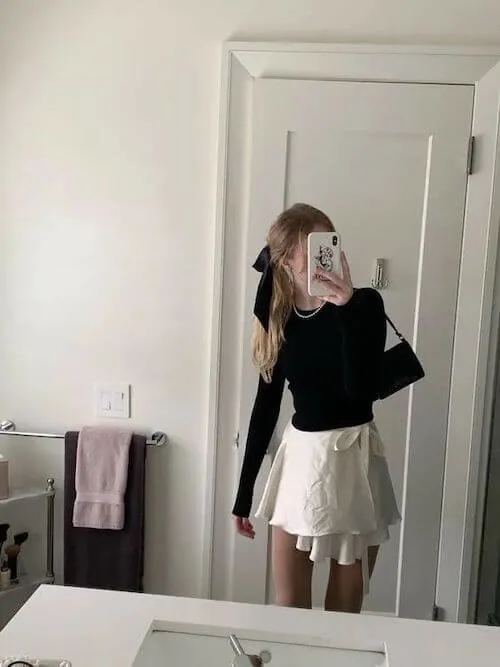 IG@bellaromic
Wrap skirts have become a mainstay in the fashion world; they're comfortable, stylish and can be worn for any occasion.
To create a fashionable balletcore look, try pairing a wrap skirt with some of your favorite basics.
Begin by choosing a high-waisted wrap skirt in either a neutral or vibrant color.
Opting for something made from lightweight fabric will ensure you stay cool and comfortable during the warmer months.
Silk Trousers
Silk trousers are the perfect way to introduce an effortless balletcore look into your wardrobe.
When styling these trousers, try pairing them with a delicate cami top or blouse for a subtly bohemian feel.
Complete the ensemble with some pointed flats or sandals and accessorize it with some simple yet chic jewelry pieces such as dainty necklaces or rings.
Tulle Skirt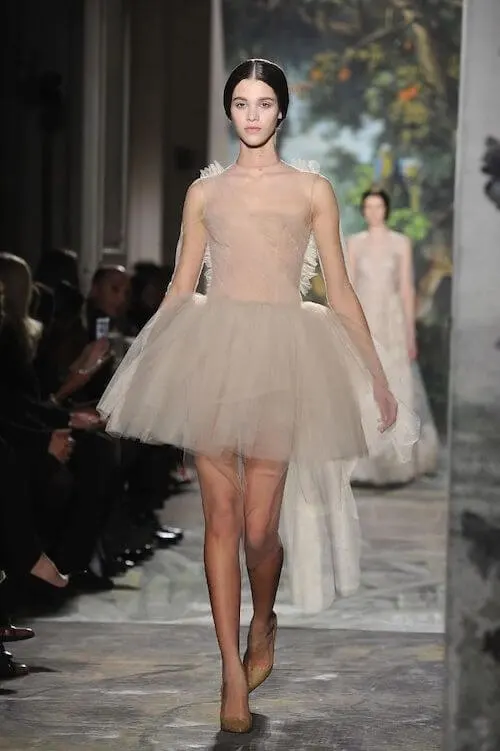 The tulle skirt is the must-have item for any girl wanting to achieve this beautiful, girly style.
If you're looking for a chic yet effortless ensemble, consider creating a balletcore look with your favorite tulle skirt.
Start off by selecting the right tulle skirt; it should be midi or maxi length in order to further emphasize its graceful silhouette.
Opt for muted colors like powder pink or pastel blue as they will bring out the femininity of the piece without making it too flashy.
Tulle Dress
Tulle dresses are the perfect way to combine a classic, romantic look with modern trends.
To get started on achieving this look, choose a style of tulle dress that best suits your body type and complements your personal style.
Look for one with interesting details such as ruffles or sparkles for added interest.
To complete the look, pair it with statement accessories like stiletto heels or bold jewelry.
For cooler days, layer over an oversized cardigan or blazer for extra warmth and style points.
Tights
When it comes to creating an on-trend balletcore look, nothing is more essential than the right pair of tights.
Choose a pair of high-quality tights with plenty of stretches so that you can move freely.
Look for pairs made from lightweight textiles such as cotton or spandex which will provide breathability while still offering ample coverage.
For an added touch of glamour, opt for sparkly tights in metallic hues or bold prints.
Stylish Balletcore-Inspired Outfits For Inspiration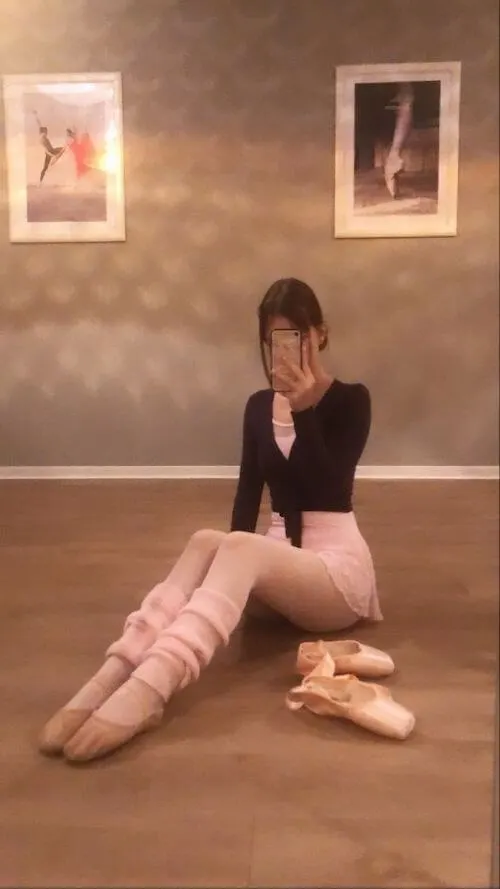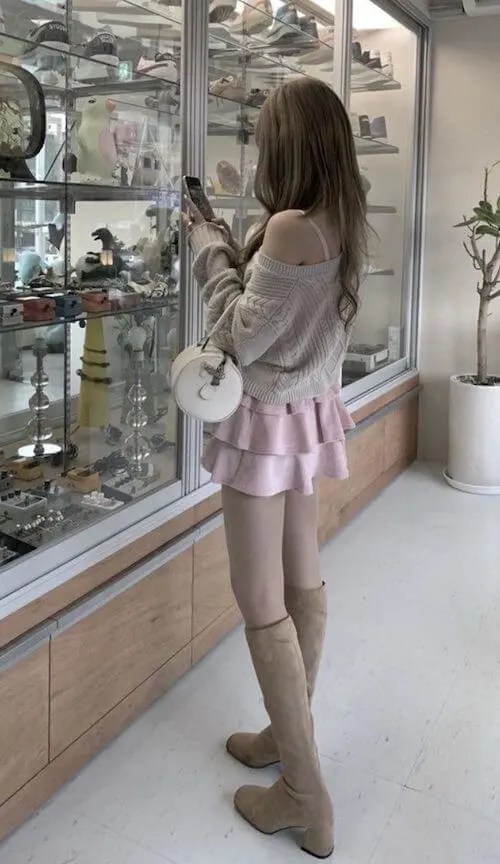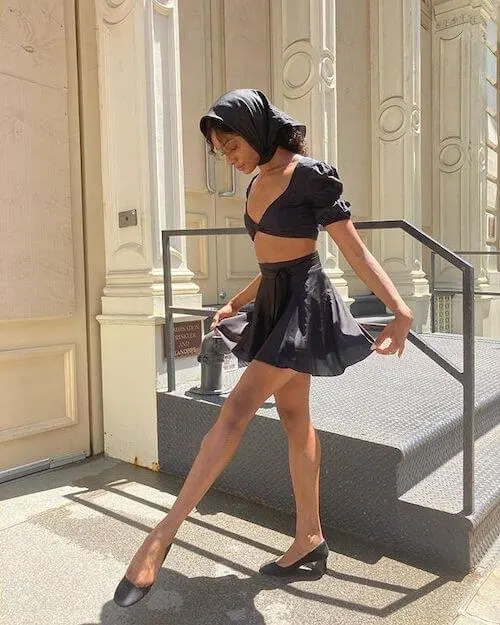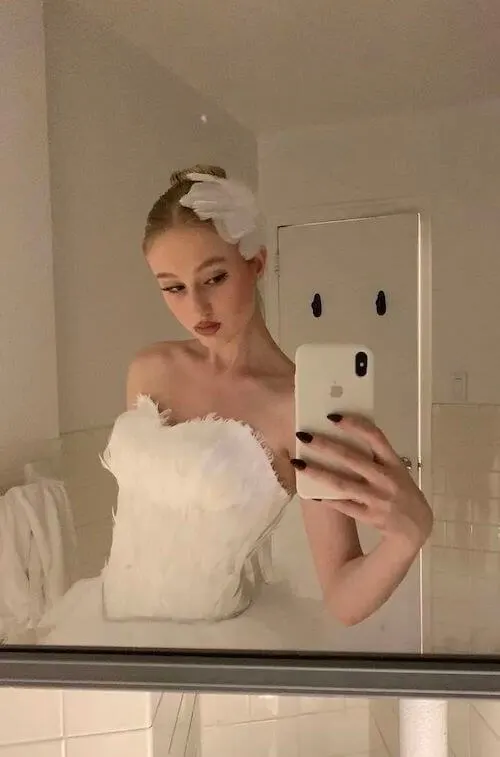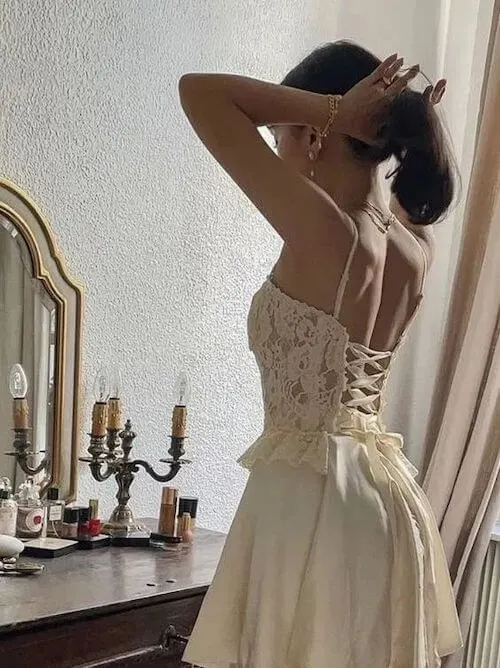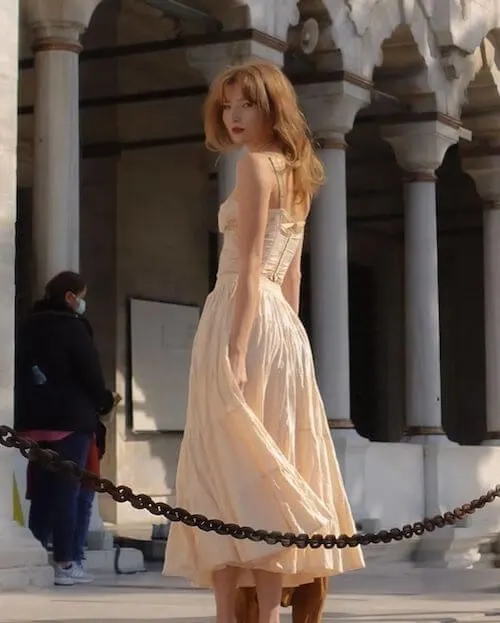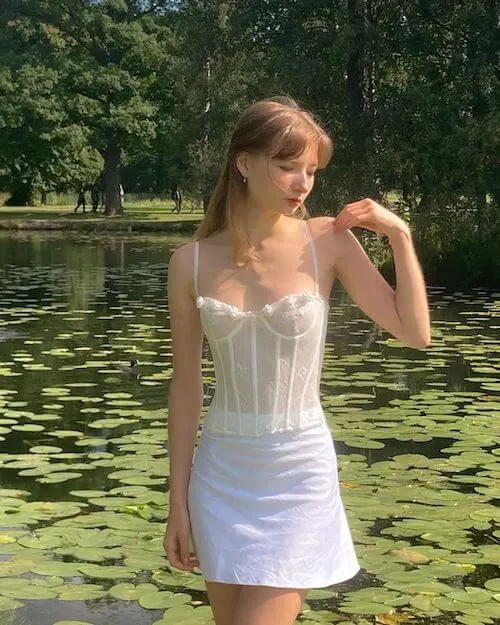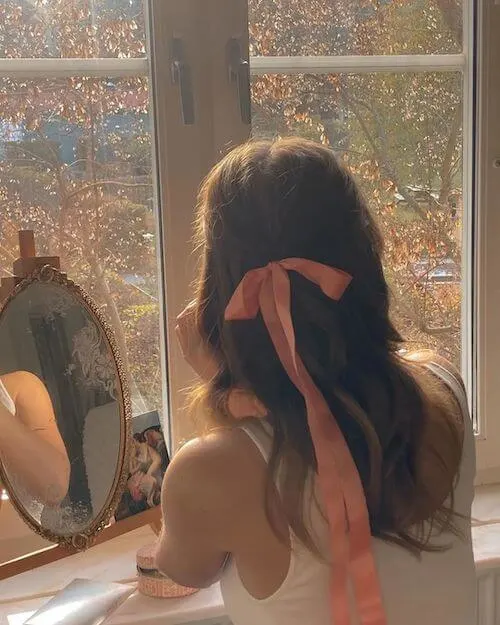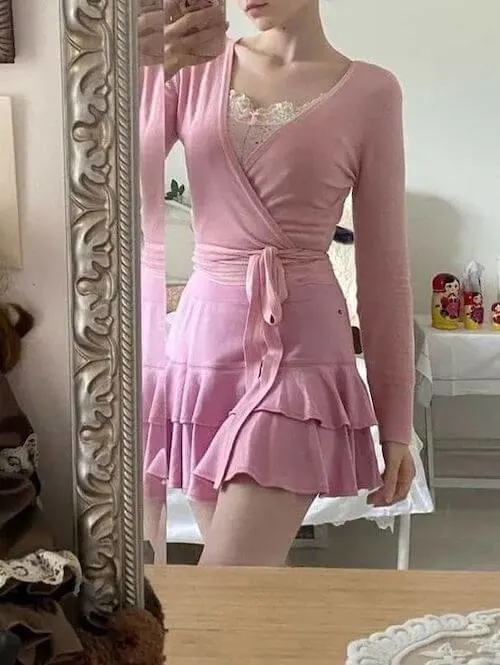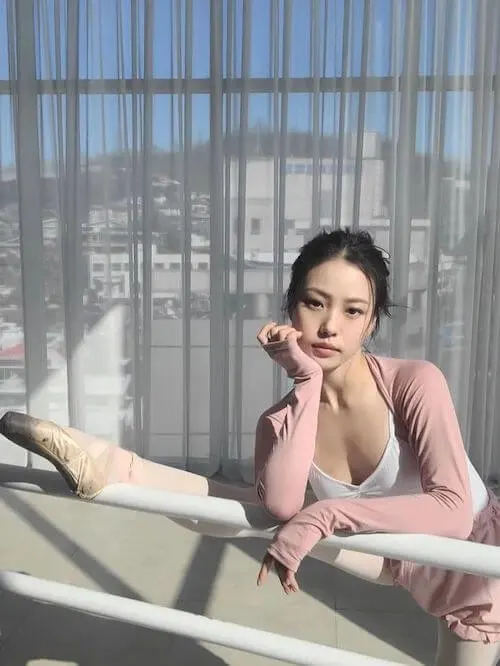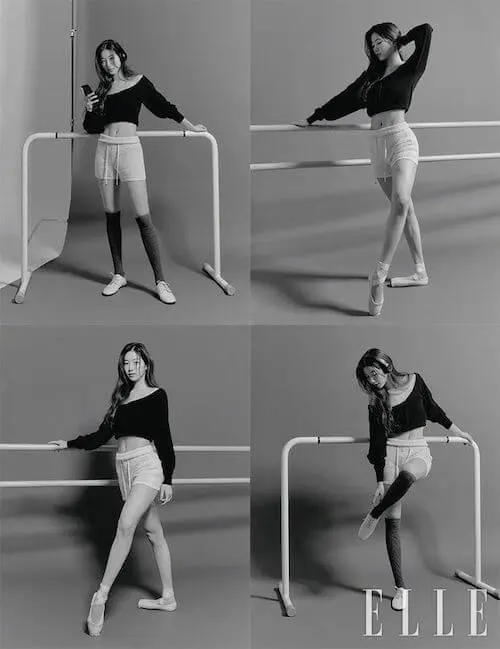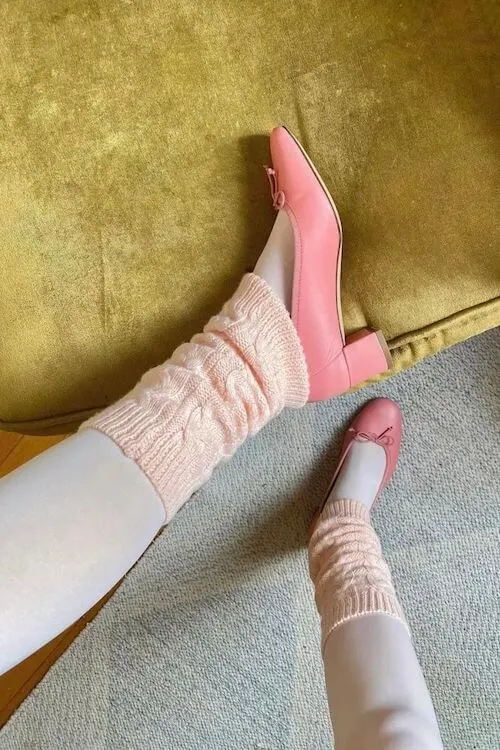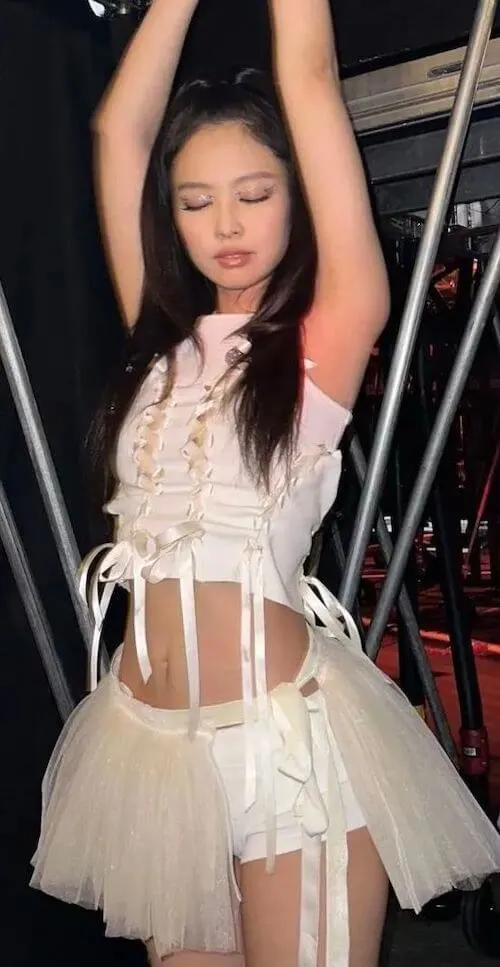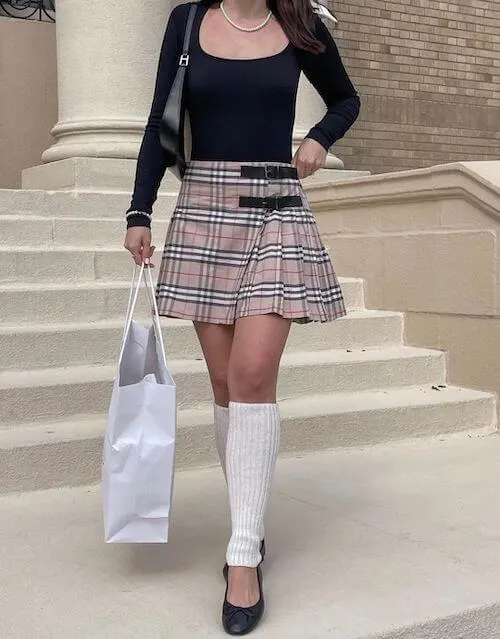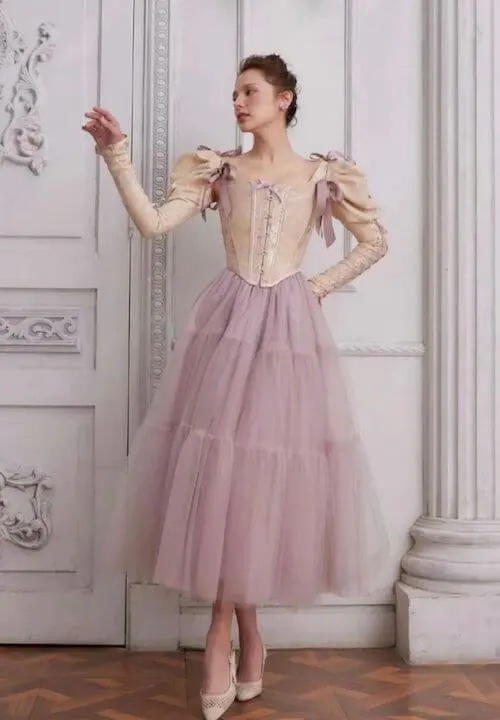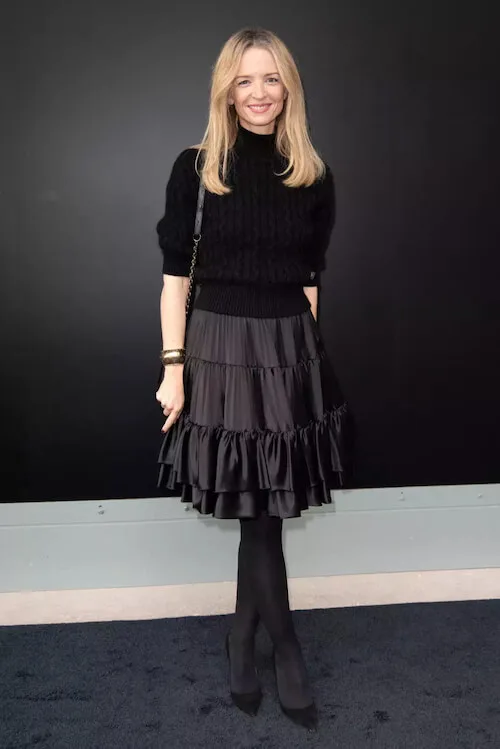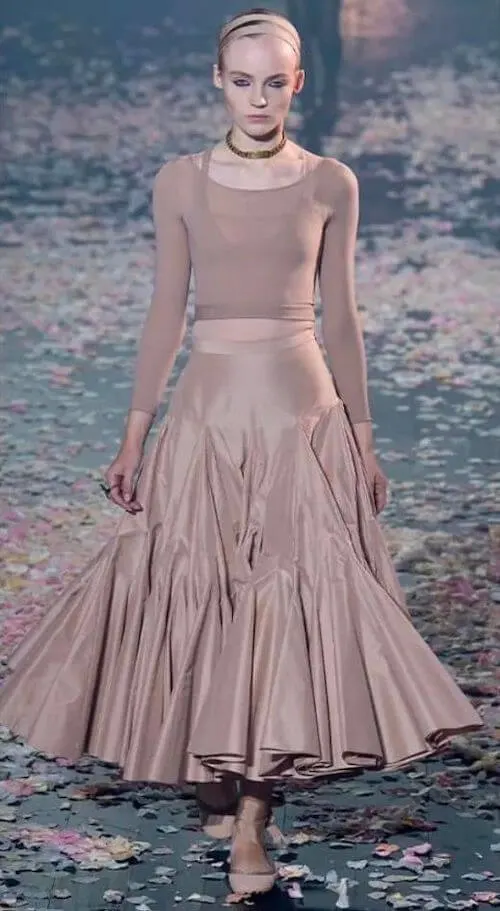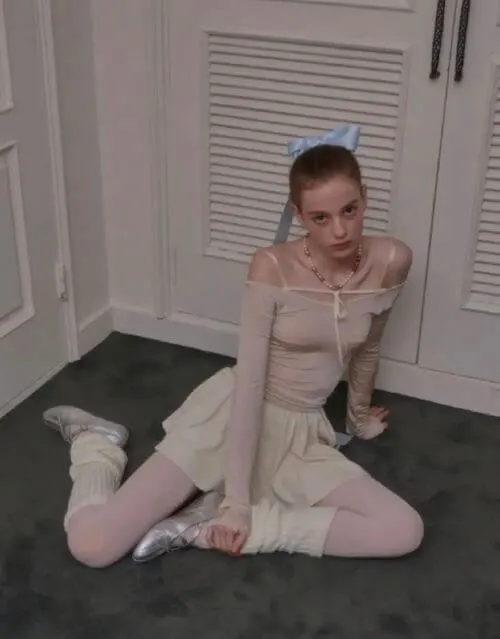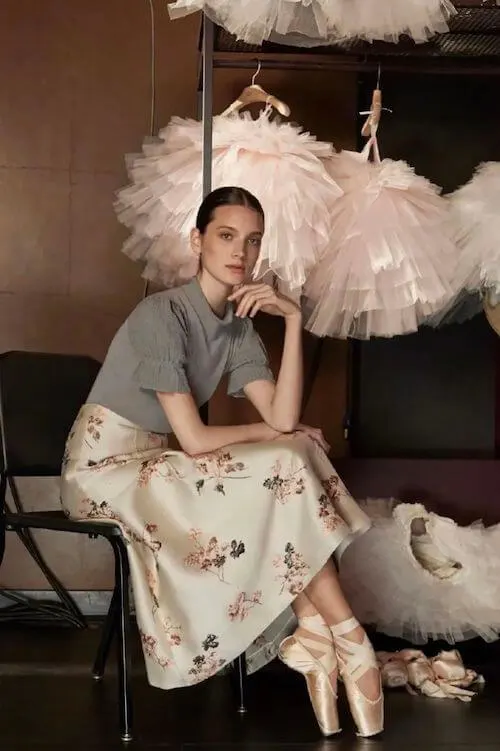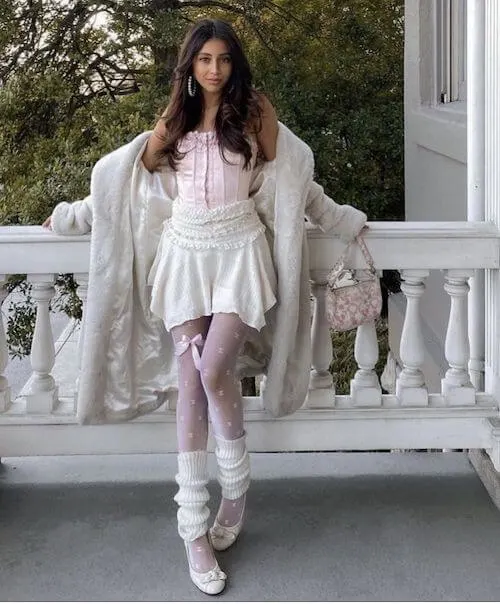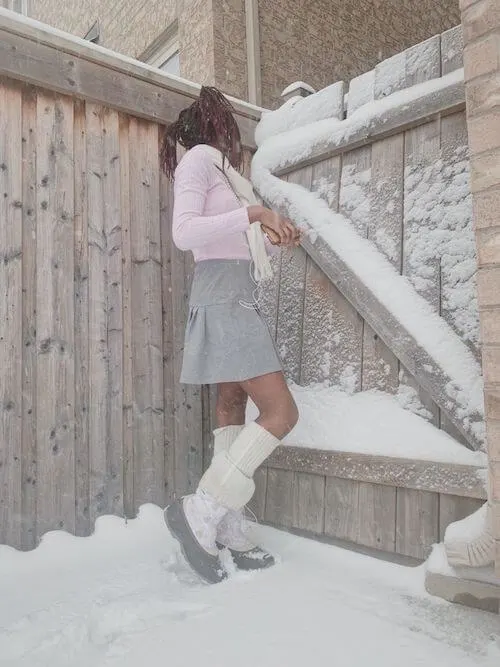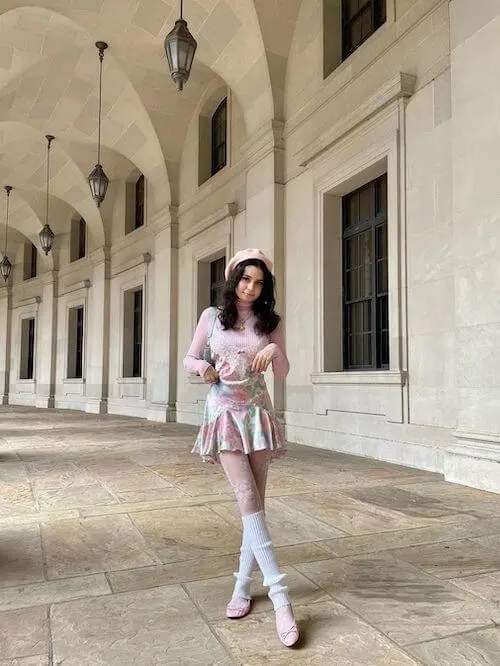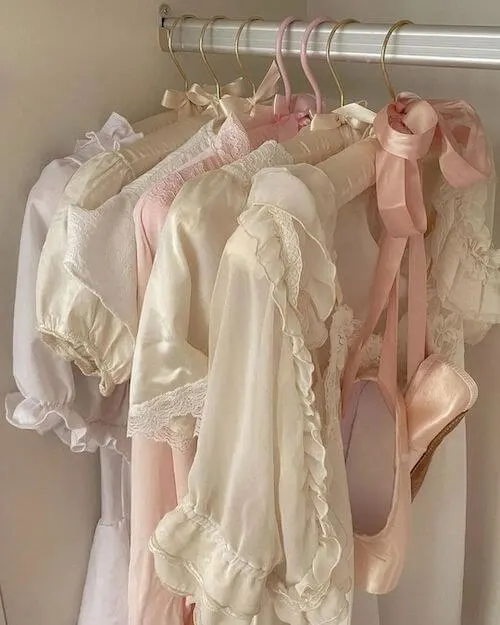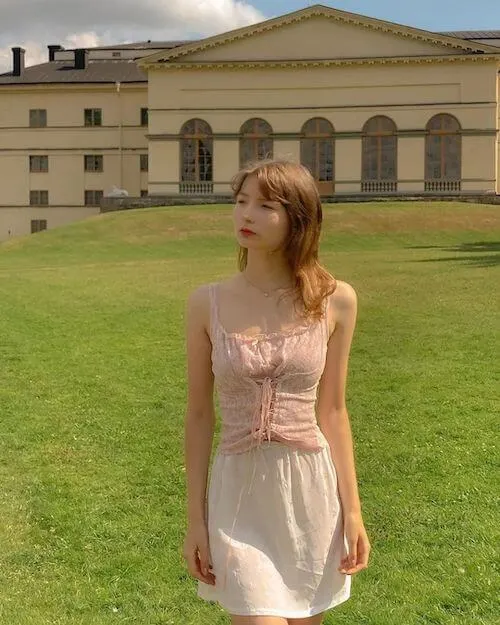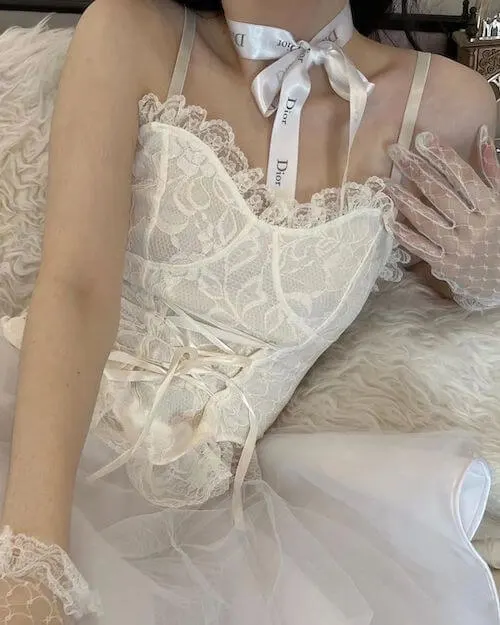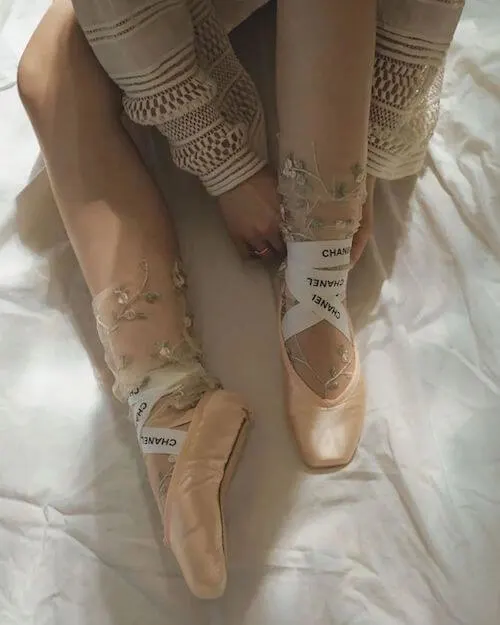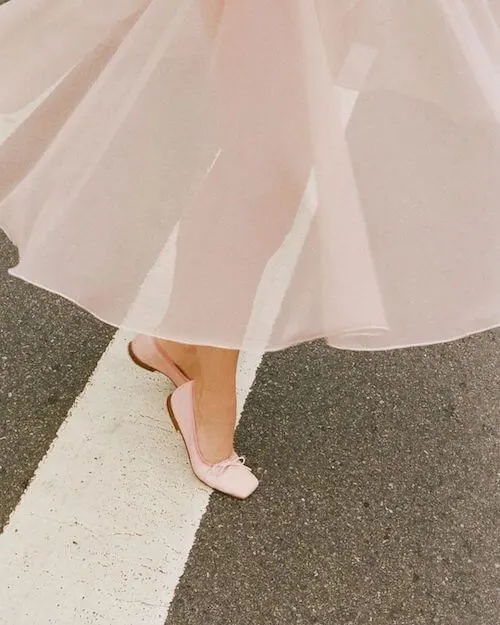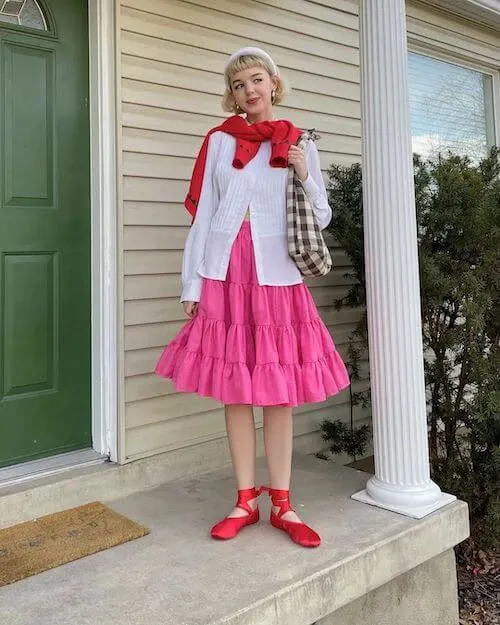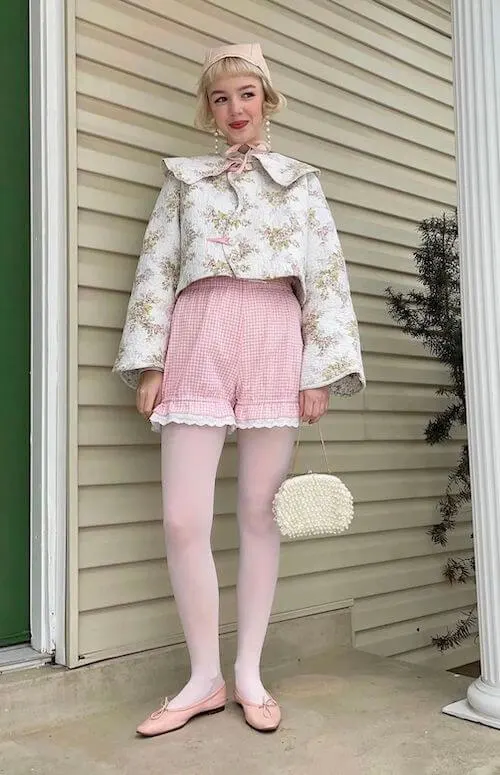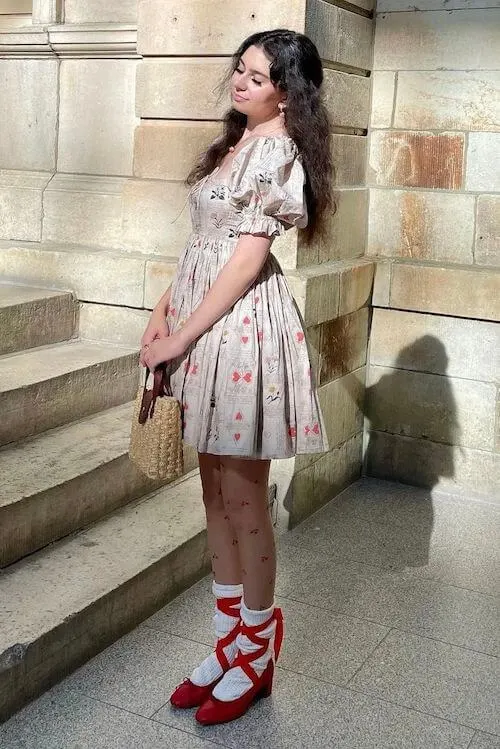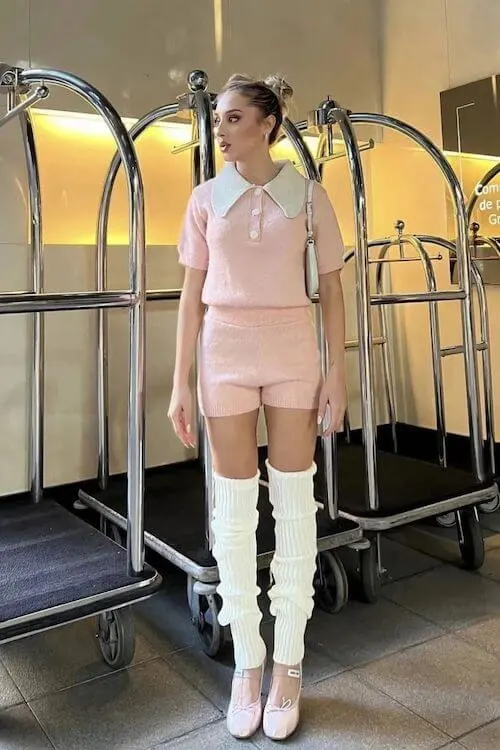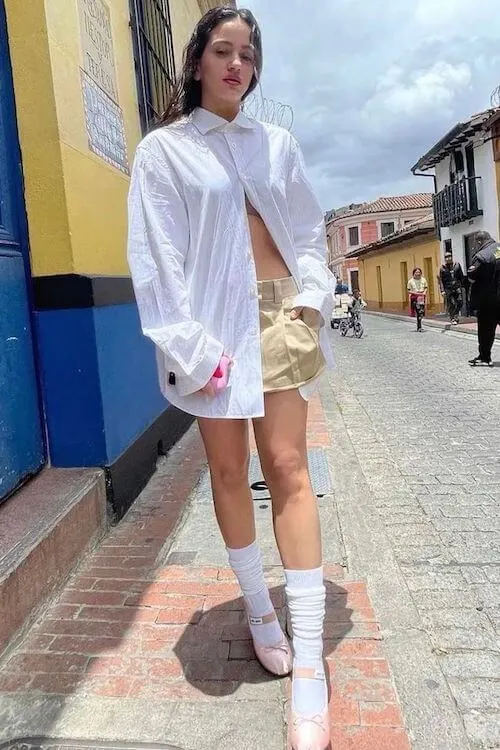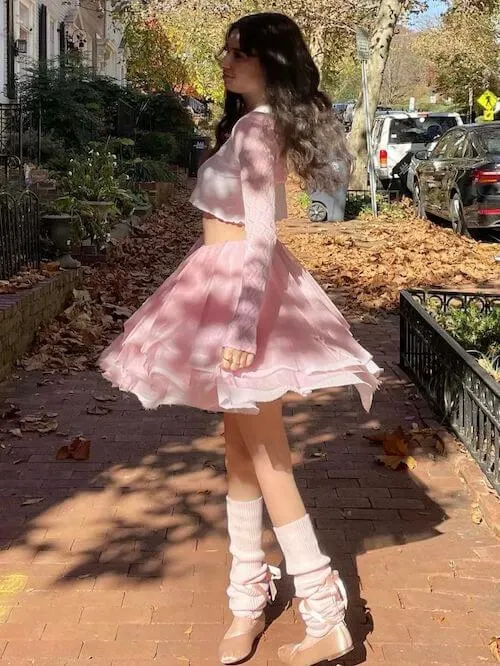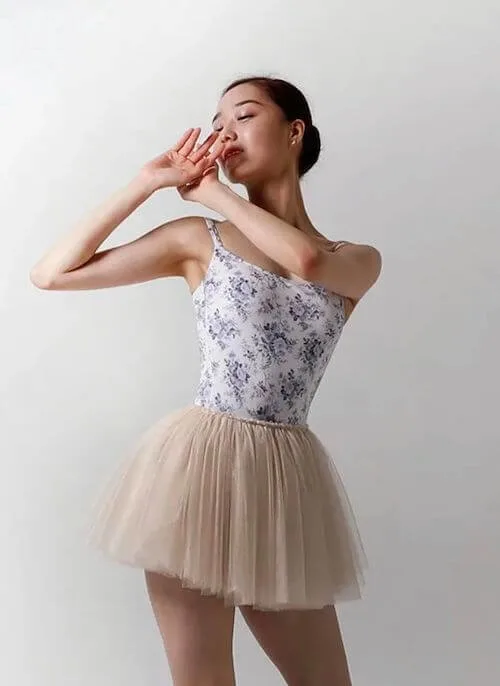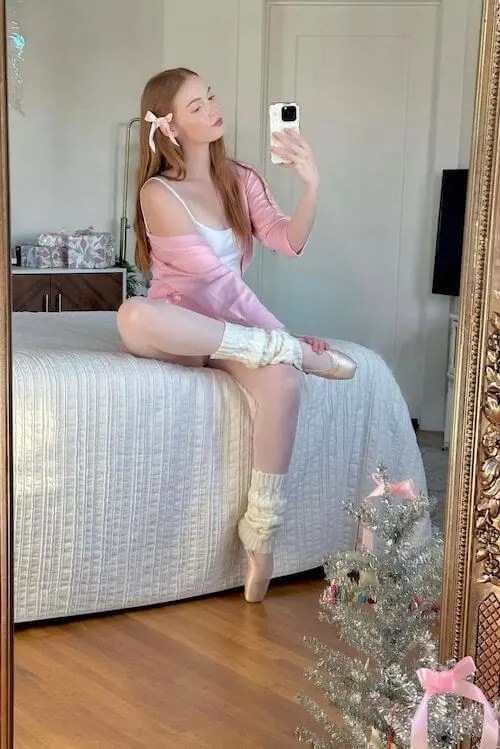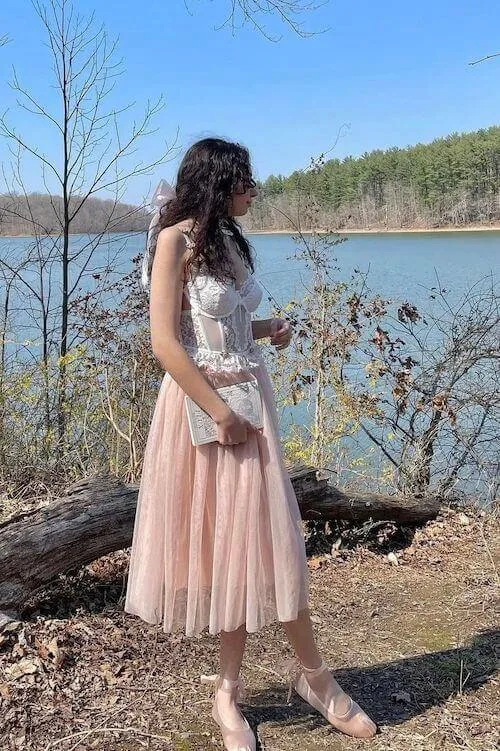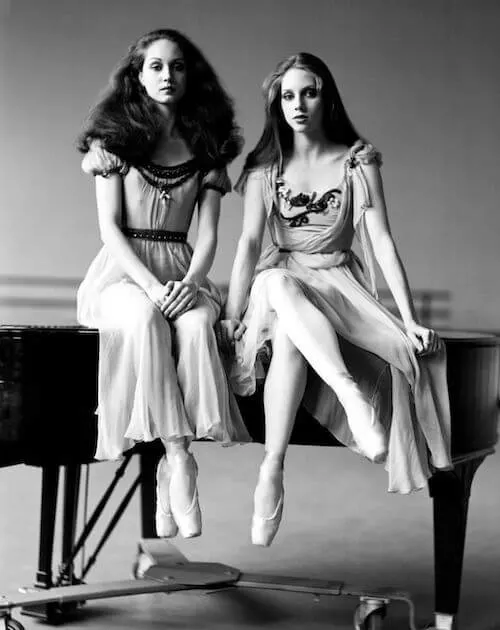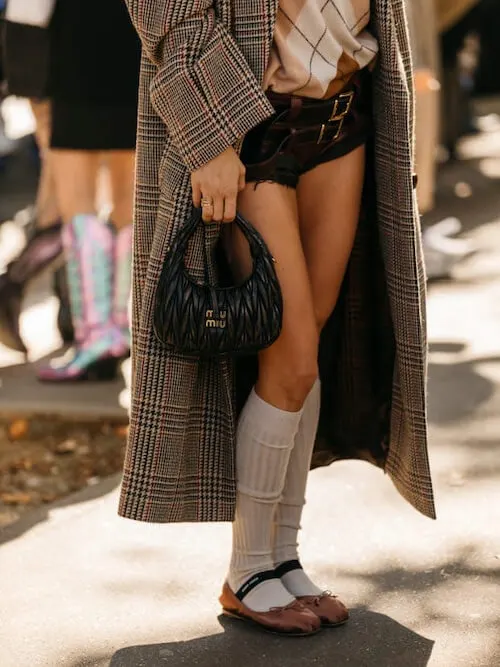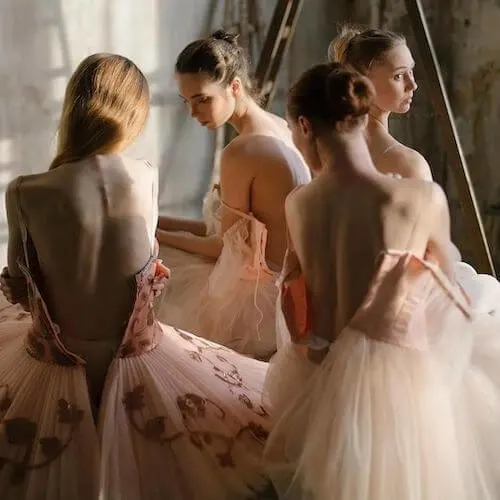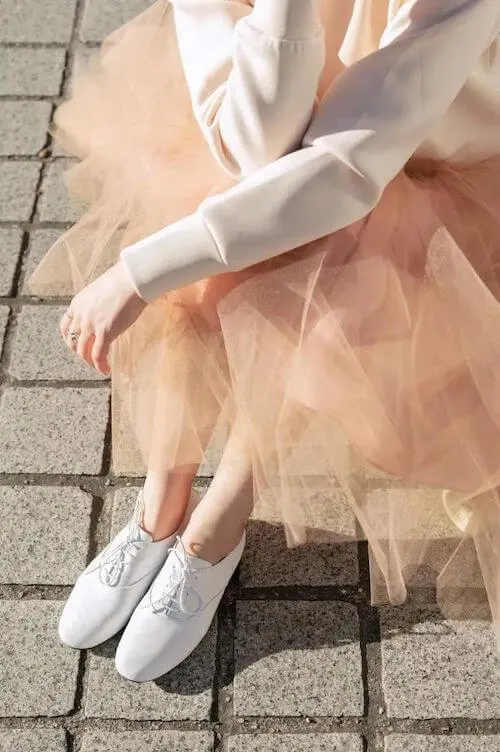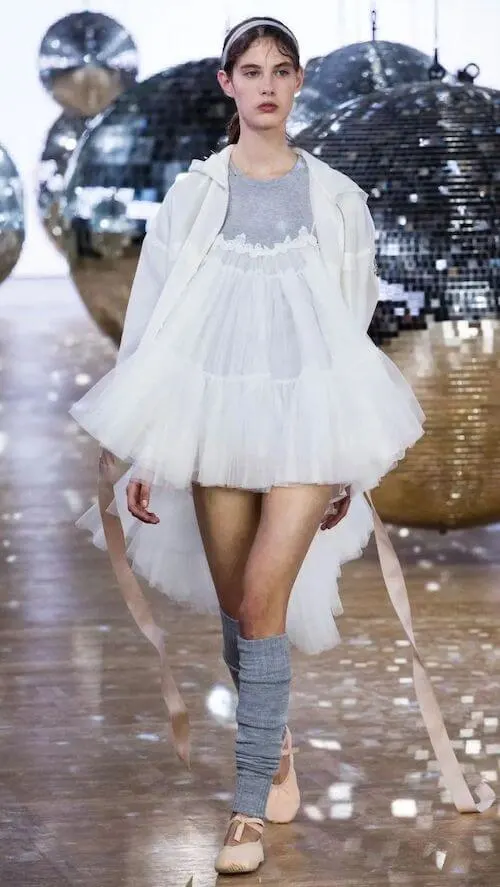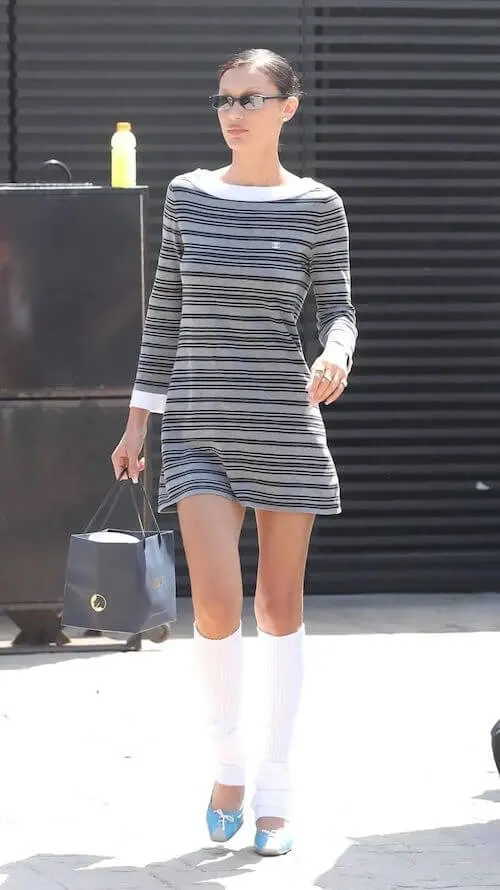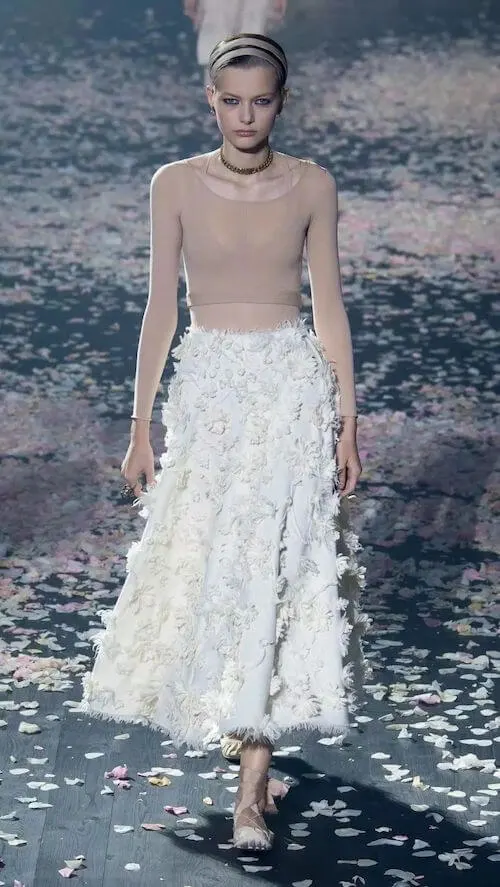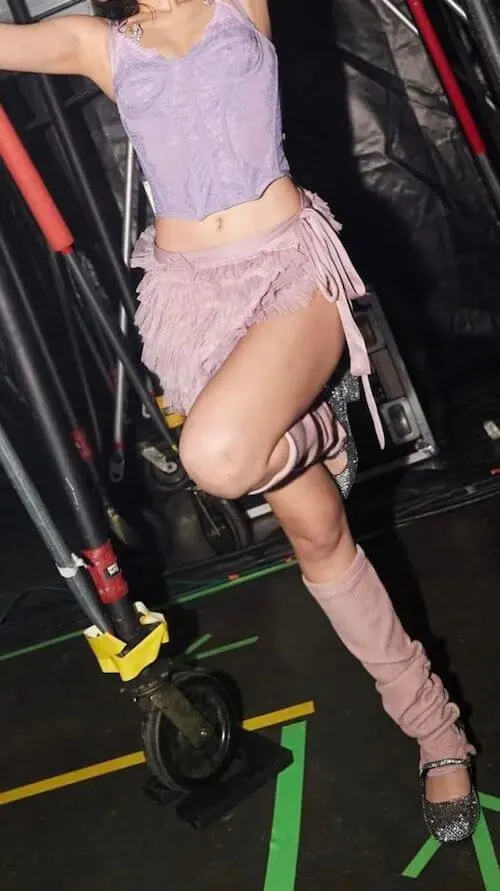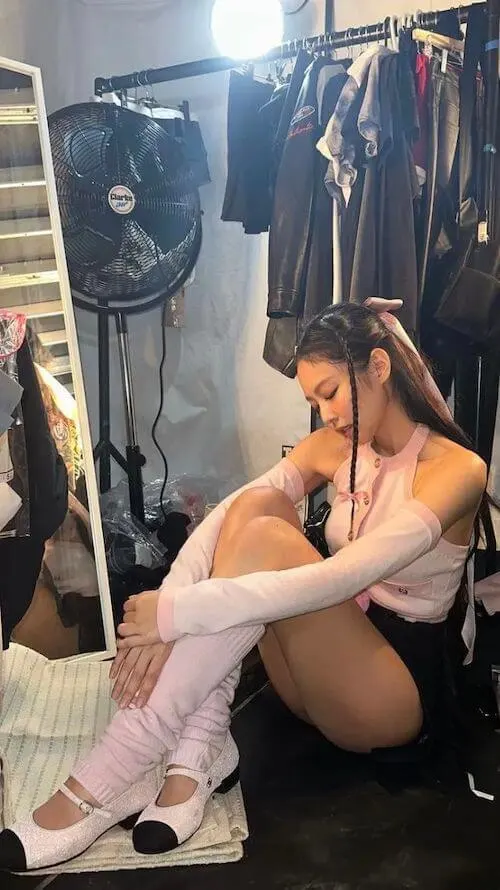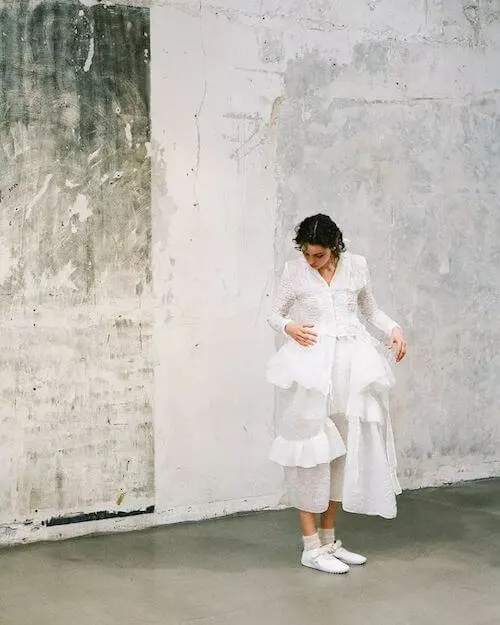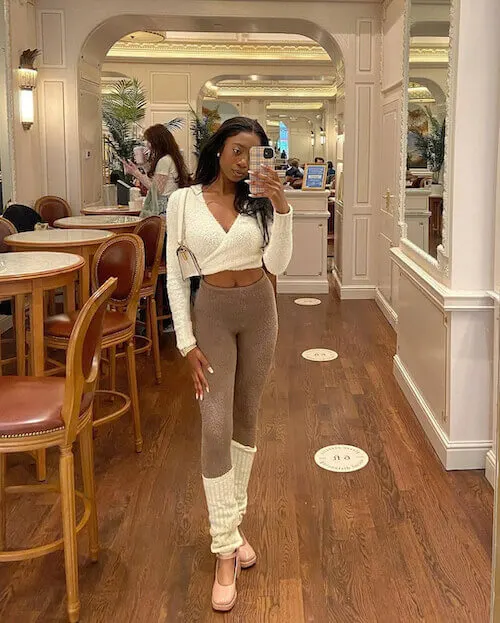 IG@sarahpriscillla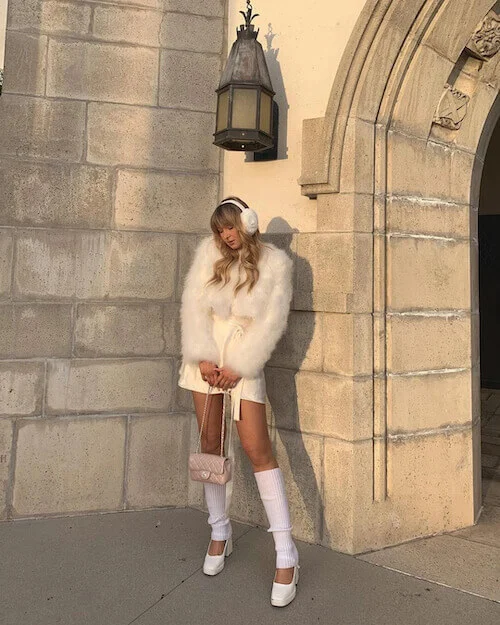 IG@minamarlena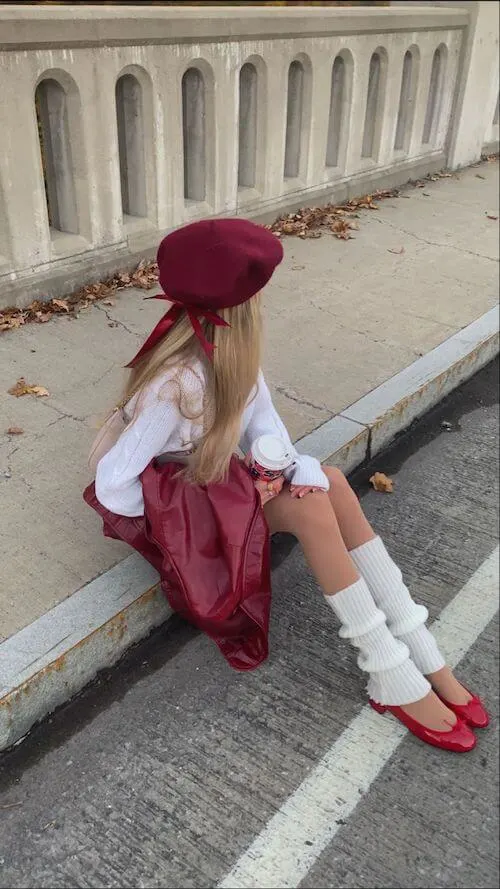 IG@xofashioninspo_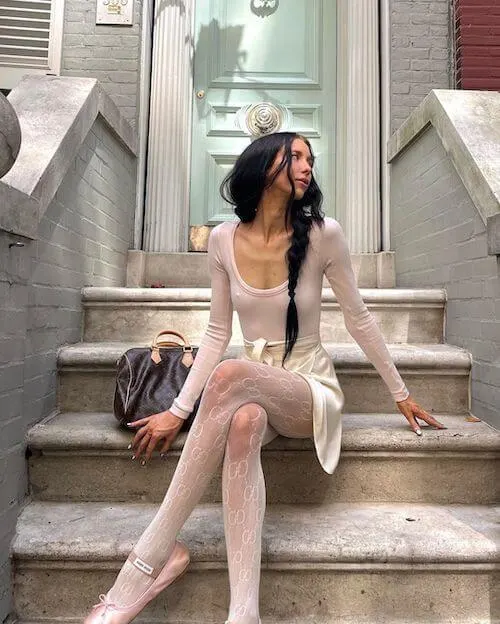 IG@indyblue_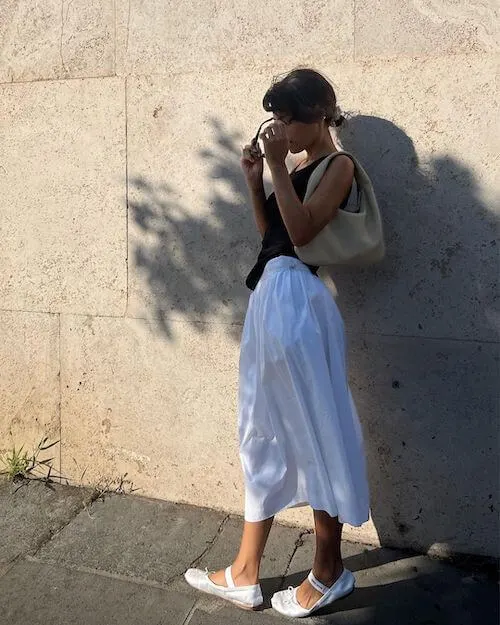 IG@endlesslyloveclub
How To Wear Balletcore Outfits For A Romantic Date Night Look
When it comes to date night style, the perfect outfit can make all the difference.
Balletcore is an emerging fashion trend that combines traditional ballet elements with edgy street style.
This unique look is perfect for creating a romantic date night ensemble that will have your special someone melting in your arms.
Start by selecting a piece of statement clothing as the basis for your outfit such as a tulle skirt or lace dress.
Combine this with an oversized blazer and some chunky heels or ankle boots to add a bit of edge to your look.
Add subtle accessories like small stud earrings and dainty necklaces to complete this elegant yet flirtatious ensemble.
By carefully blending ballet-inspired pieces with edgy streetwear styles, you can create the perfect date night look that's both romantic and fashionable.
This post was all about balletcore outfits.
About The Author
Tracy is an experienced personal stylist, shopping expert, and fashion & lifestyle blogger. She has been featured on Time Magazine, Bustle, Best Life, Glam, The Zoe Report, Mic, and GOBankingRates, for her insights on fashion, beauty, home decor, and lifestyle. Read More
Related Posts: