Looking for romantic Valentines room decoration ideas for him or her for the best romantic surprises? Check this post for the best Valentines Day decor ideas for a bedroom or a hotel room to add more sparks to your relationship!
Romantic Valentine's Day decorations can turn an ordinary bedroom, hotel room, or living room into a cozy and intimate space for two.
Whether it's a lovey-dovey surprise for your special someone or a romantic evening with your partner of many years, these Valentines decoration ideas are sure to impress.
From candles and fresh flowers to personalized touches like framed photos and heartfelt messages, you will find inspiration to create the perfect Valentine's day atmosphere.
So scroll down to check these romantic ideas and don't hesitate to pin them to your Pinterest board, and share them on social media.
This post may contain affiliate links, which means I'll receive a commission if you purchase through my link, at no extra cost to you. Please read the full disclosure here.
This post is all about Valentines room decoration ideas.
What To Do On Valentine's Day With Your Partner
Valentine's Day is the perfect time to show your partner how much you love and appreciate them.
For those looking for something special to do with their significant other this Valentine's Day, below are my favorite ideas:
Spend a romantic trip to a hotel you like in your own city or a different city.
Spend some quality time together by going on an outdoor adventure like hiking or camping.
Play tourist in your own city and explore places you've never been before.
Plan a romantic dinner date at a restaurant you've always wanted to try or cook a meal together at home using fresh ingredients from the farmers market.
Get creative and make handmade gifts for each other – write letters, draw pictures, create custom mugs, blankets or t-shirts with designs unique to each of you!
Why Choose A Trip And A Hotel For Valentines Day?
Choosing a special place for Valentine's Day doesn't have to be limited to dinner and a movie.
An exciting trip to a different city or country or a cute hotel in your own city can be the perfect way to make your romantic holiday even more memorable.
A hotel stay is an ideal way to make your Valentine's Day trip something extra special.
Not only will you have all the amenities of home, but many hotels offer unique packages that include spa treatments, fine dining experiences and champagne on arrival – all designed with couples in mind!
Whether you're looking for a luxury resort getaway or just want somewhere comfortable where you can cosy up by the fire, there are plenty of options on offer.
Make this Valentine's Day one to remember by choosing both a trip and hotel that suit your individual style.
How to decorate a romantic room?
Romantic room decor doesn't require a hefty budget or professional help to create.
With a few simple and inexpensive DIY projects, you can transform your living room or bedroom into the perfect romantic space for you and your partner.
Start by choosing colors that inspire romance, such as shades of pink, purple, red and white.
You can also use wall decals or graphics to add interest to the walls.
Hang up photos of special moments between the two of you, or pick out textured fabrics like velvet to drape over furniture pieces for an added touch of romance.
If on a budget, try using sheer curtains in place of fabric panels; they look just as elegant while providing more natural light during the day.
Lastly, mix in plenty of candles with unique aromas to create an inviting environment that inspires love and relaxation.
How do you set up a romantic bedroom?
Creating a romantic bedroom on your own is an easy task if you're willing to put in the time and effort.
A great way to get started is by setting the mood with soft lighting, comfortable seating, and some gentle background music.
Your bedroom should be cozy and inviting, not just for yourself but also for a partner you may bring into it.
To make this happen, start by adding some extra pillows or cushions to the bed so that it's comfortable enough for both of you.
Make sure all of these are covered with a luxurious material like velvet or silk that give off an elegant feel.
Then, opt for neutral colors like white or cream which provide a calming atmosphere so that neither one of you will be overwhelmed by bright colors in the room.
How can I make my room romantic on Valentine's Day?
Making your room romantic for Valentine's Day is a great way to show someone you love them.
Whether you are looking to surprise a significant other or just want to make yourself feel special, there are plenty of things that can be done on your own to bring romance into your room:
Spruce up the area with fresh flowers such as roses. Place them in vases around the room or hang some from the ceiling for a unique spin on classic decorations.
If you can't find real roses, opt for artificial ones or balloons instead – they will still bring the same level of cheer and delight!
Craft some heart-shaped art pieces to hang on walls or arrange softly on shelves and tables for added charm. These simple decorations will add an element of intimacy to any space, making it a perfect spot for cuddling up with your beloved this Valentine's Day.
Add throw pillows and blankets in a variety of textures will make any space seem more inviting.
Candles, string lights, and fairy lights can also help create an intimate atmosphere for the evening.
Place some framed photos of the two of you around the room for an even more special atmosphere.
Consider adding some calming scents such as lavender or rosemary essential oils on diffusers or burning candles with natural scents like vanilla or sandalwood.
Add subtle music playing in the background so you don't disrupt the sweet silence between two people in love.
How to decorate hotel room for Valentine's?
Valentine's Day is a special day for couples and if you decide to spend it in a hotel room, why not make the most of it and turn it into a romantic getaway?
Decorating your hotel room for Valentine's does not have to be expensive – there are plenty of affordable DIY ideas that can help you create the perfect romantic atmosphere.
Balloons are an inexpensive way to add a splash of color and romance to your space.
You can purchase them from the gift shop or simply fill up some helium balloons at home before arriving. Choose red ones for that classic Valentine's look.
Add paper hearts or rose petals on the bedspread. These simple touches can really set off any hotel room.
To add extra ambiance, candles are always an excellent choice; they will provide soft lighting and scent the air with their fragrances.
You could also consider hanging some fairy lights around the room or placing scented candles on surfaces like side tables or window sills. This will create an ambiance of romance that is perfect for Valentine's Day celebrations!
Order something extra special for room service; champagne and chocolates are always nice surprises!
If you would like to order some additional items, such as roses or chocolates, you can often do this through your hotel's room service.
Romantic Valentines Room Decorations Ideas For Him Or Her
When it comes to making Valentines Day extra special for your significant other, nothing beats setting the mood with beautiful decorations. From rose petals spread across the floor to paper-heart garlands hung along a wall, there's no shortage of ideas when it comes to creating a romantic atmosphere.
For couples who prefer something more luxurious, a stay in a hotel suite could be just the thing! Surprise your partner with some indulgent bathroom decor such as bubble bath, fluffy towels and aromatic candles.
Here are some creative and affordable Valentines room decoration ideas that are sure to make your partner feel loved and cherished on this day of love!
DIY Ideas For Romantic Bedroom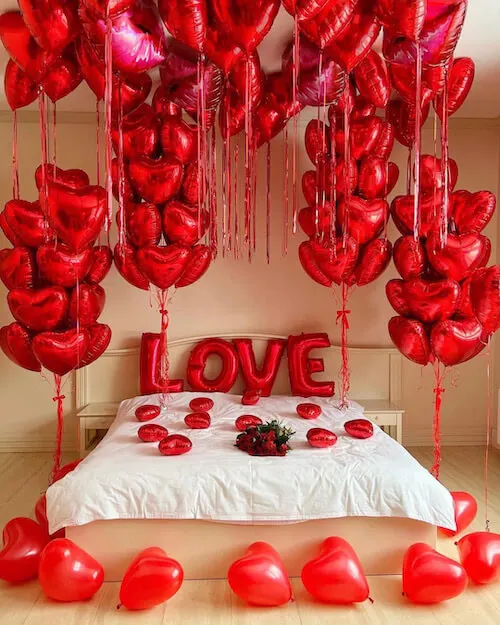 Easy Romantic Bedroom Ideas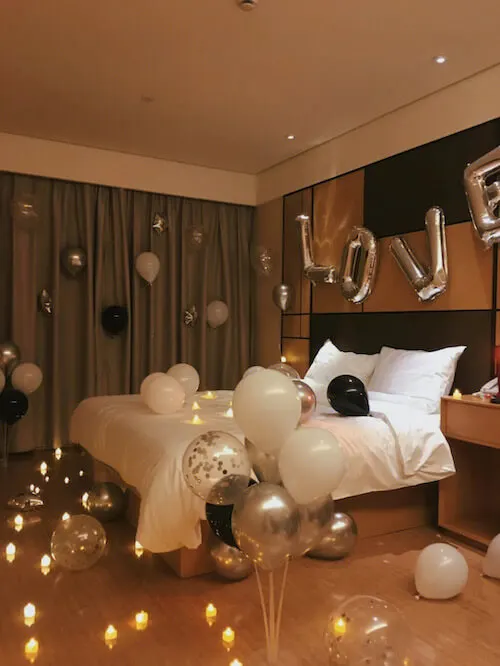 Valentine Day Table Decor Ideas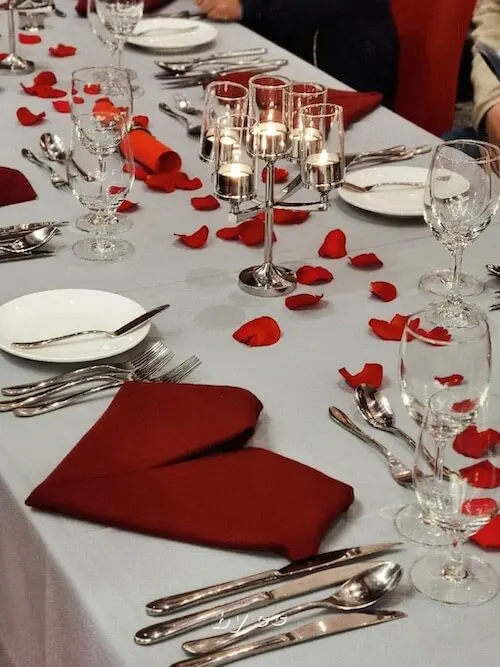 Romantic Bedroom Decorating Ideas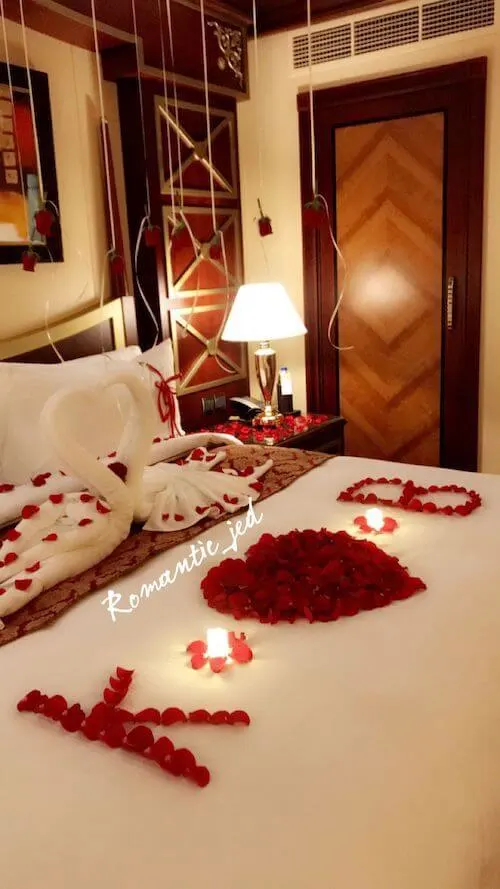 Decorations Like Balloons and Rose Petals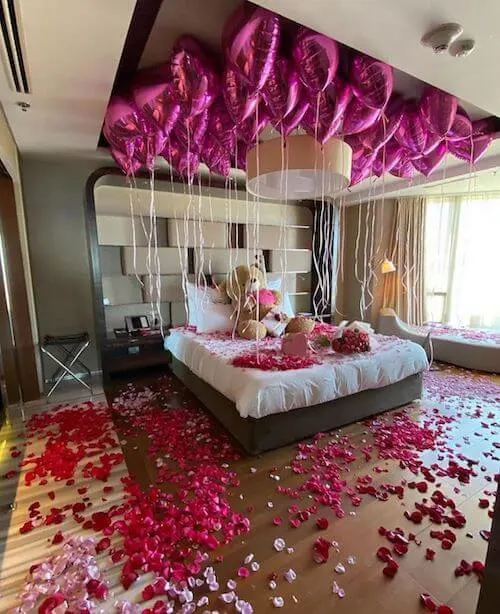 Heart Shape Balloons & Rose Petals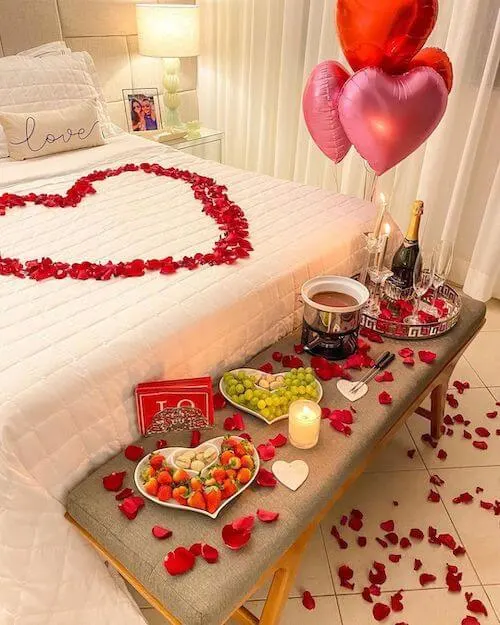 Decorate Beddings, Pillow and Bed Stuff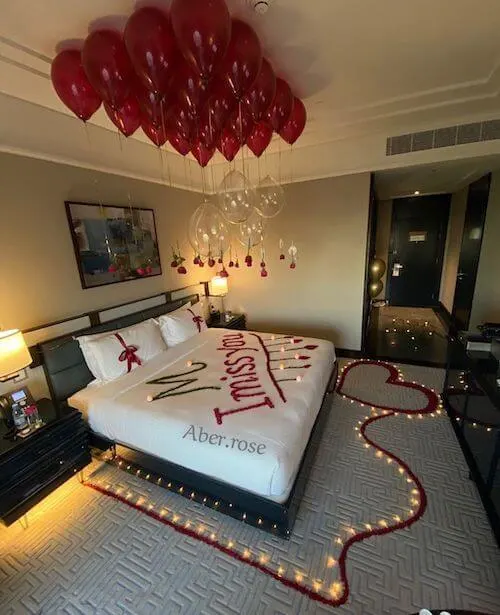 Hotel Room Decoration Ideas for Valentines Day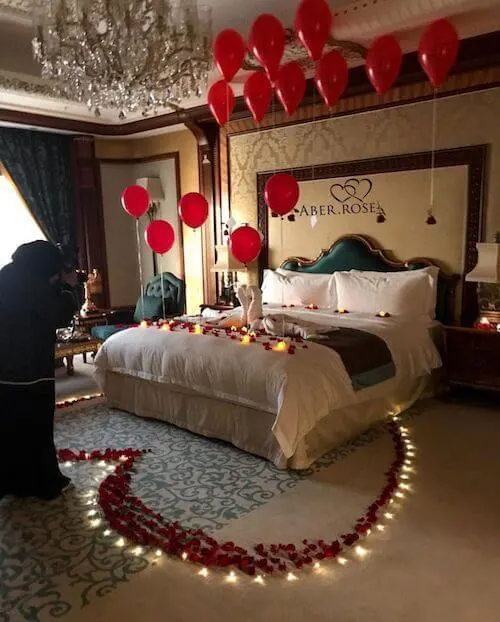 Simple or Hand Made Valentines Decorations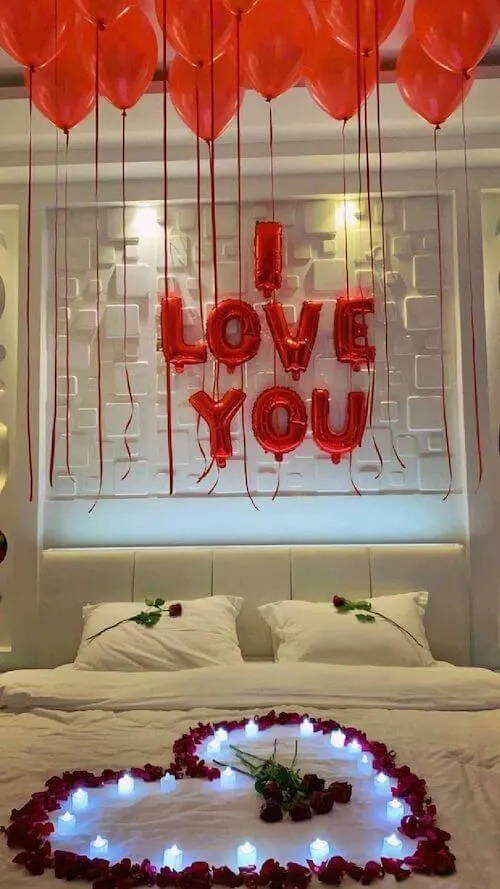 Valentines Day Decoration Ideas with Candles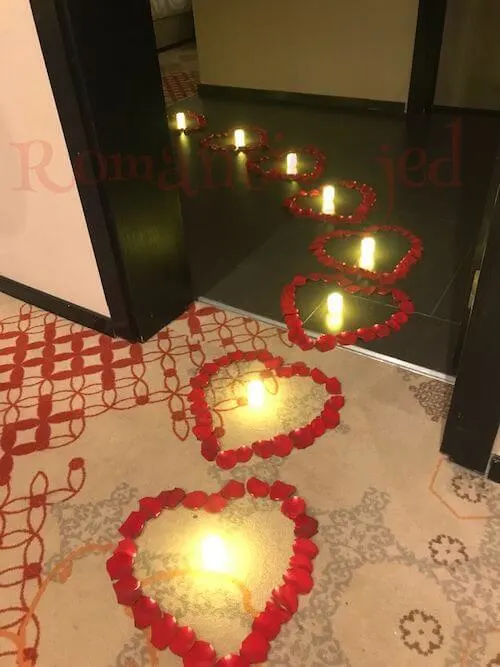 Valentine's Room Decor Ideas With Lights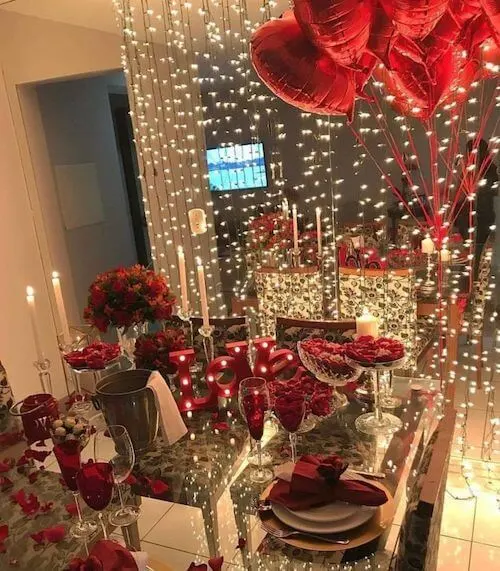 Cute Valentine's Day Decorations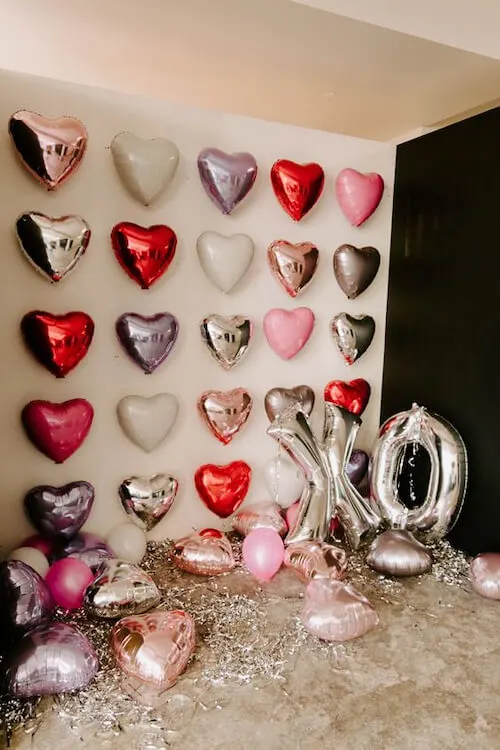 Simple Romantic Wall Decor or Wall Hanging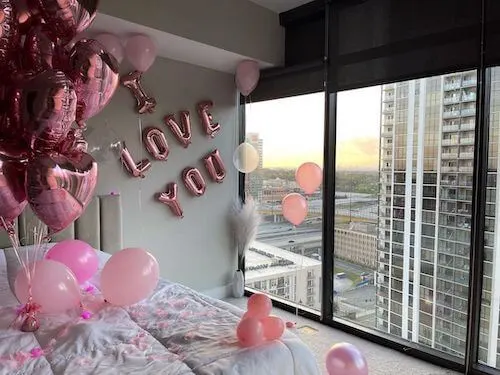 IG@livsluxurydecor
Chic Valentines Day Room Ideas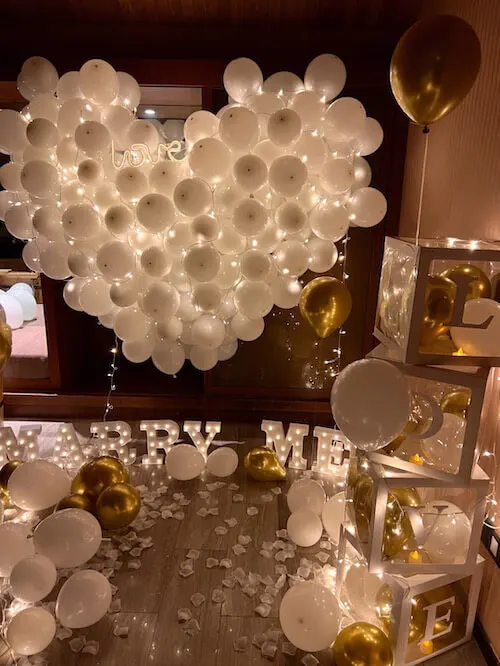 Romantic DIY Valentines Day Decor Ideas
Beautiful Valentines Day Love Sign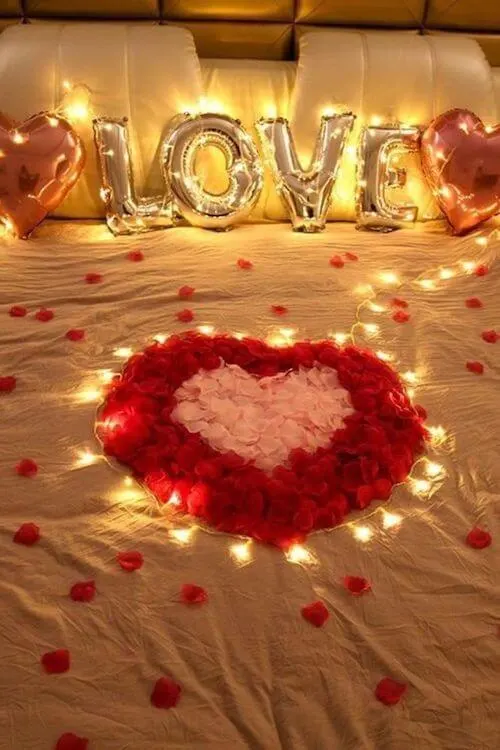 Red And Pink Decor Ideas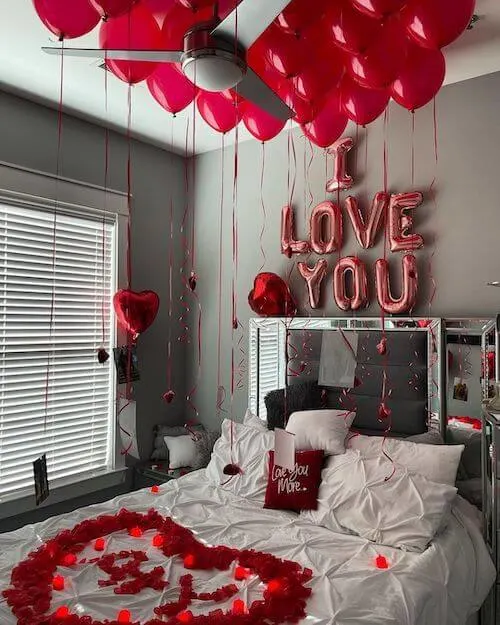 IG@livsluxurydecor
Cute DIY Valentine's Day Decoration Ideas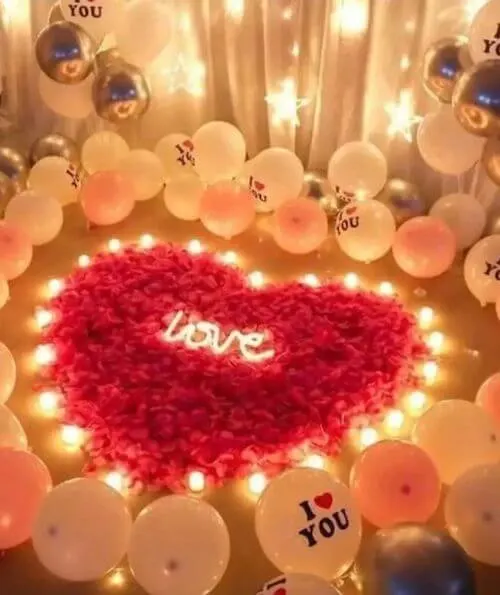 Romantic Bedroom Decor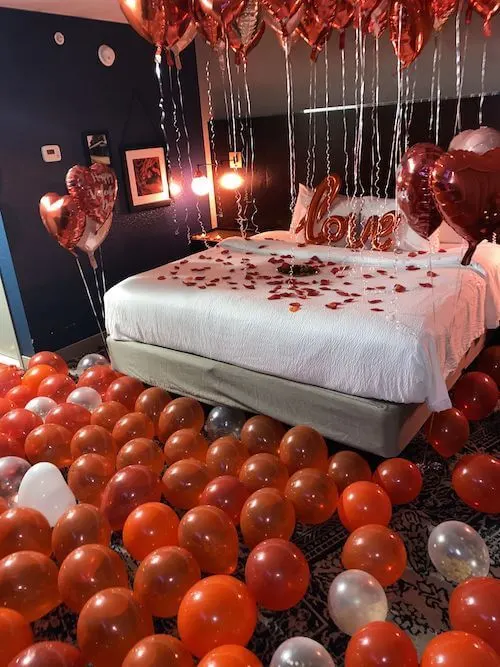 Celebrate Valentine's Day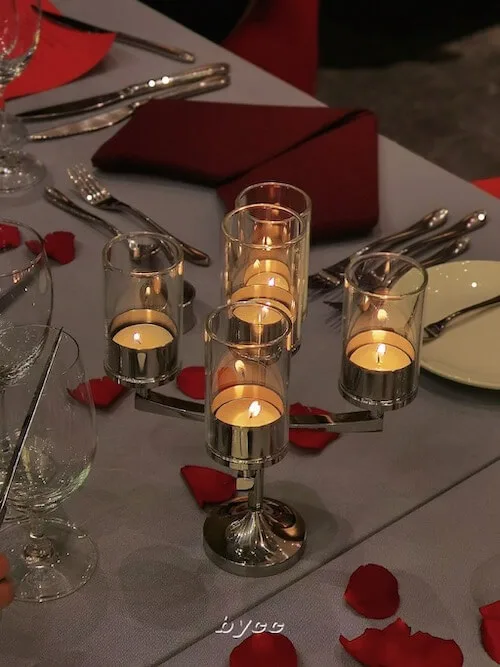 Headboard Ideas For Valentine's Day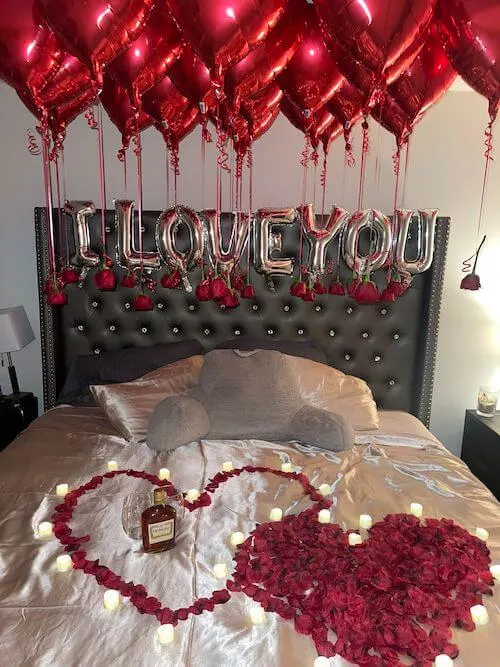 Red Color Valentine's Day Room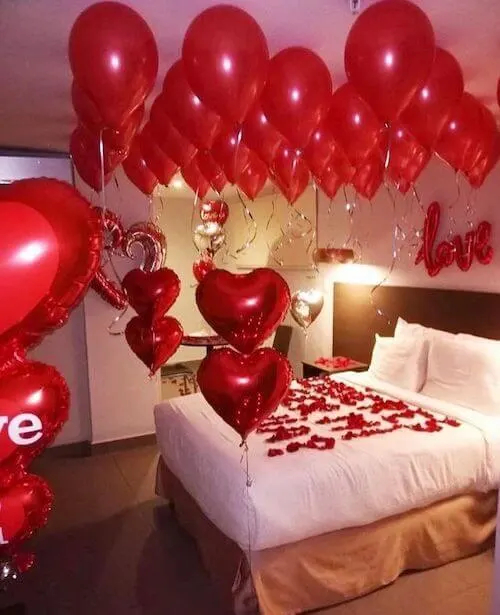 Valentine's Day Decor For Bathroom<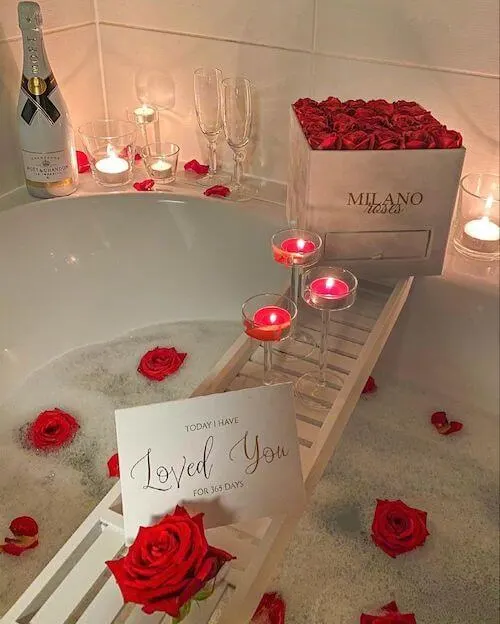 @milanorosesofficial
Perfect Romantic Mood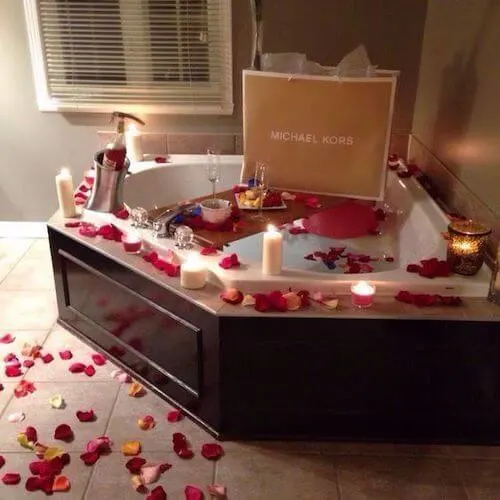 Show Your Love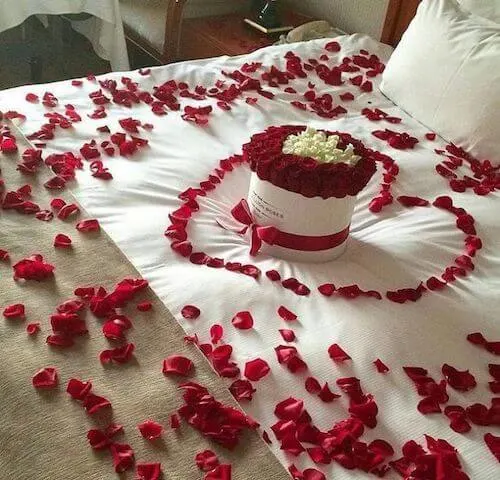 More Valentines Day Room Decor Ideas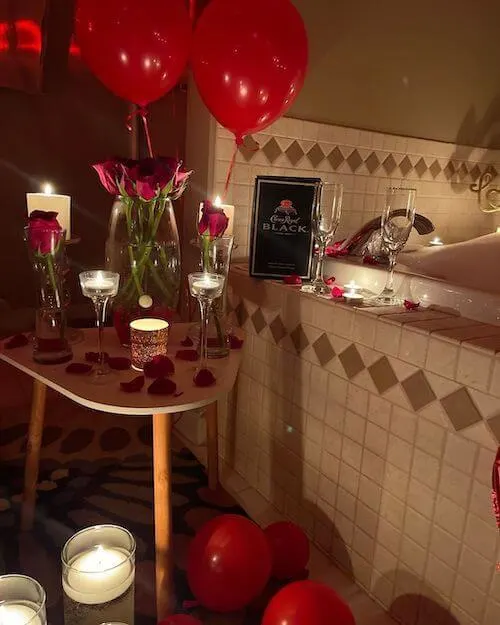 IG@livsluxurydecor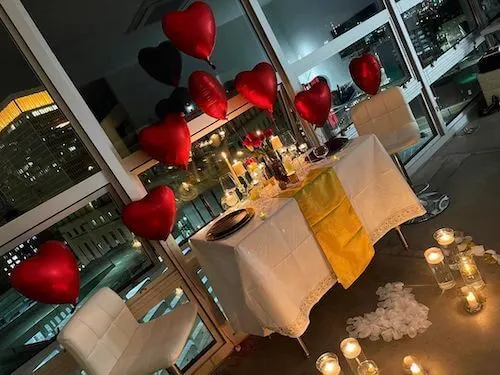 IG@livsluxurydecor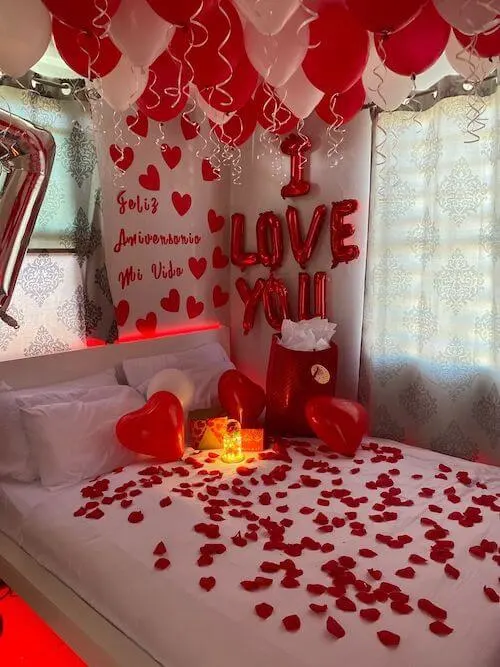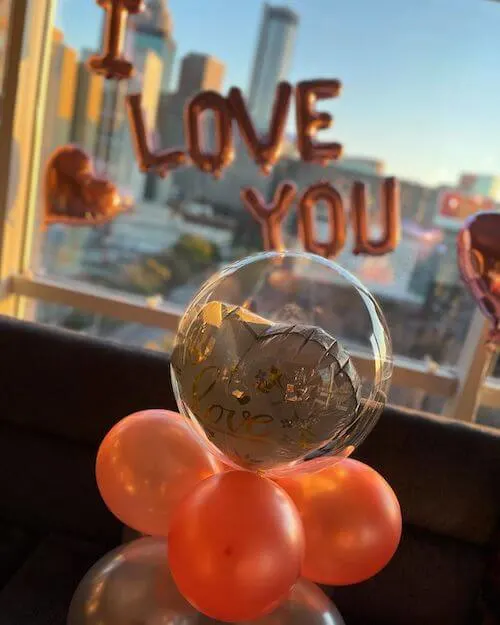 IG@livsluxurydecor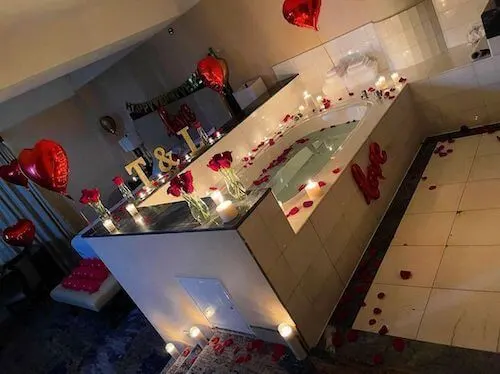 IG@livsluxurydecor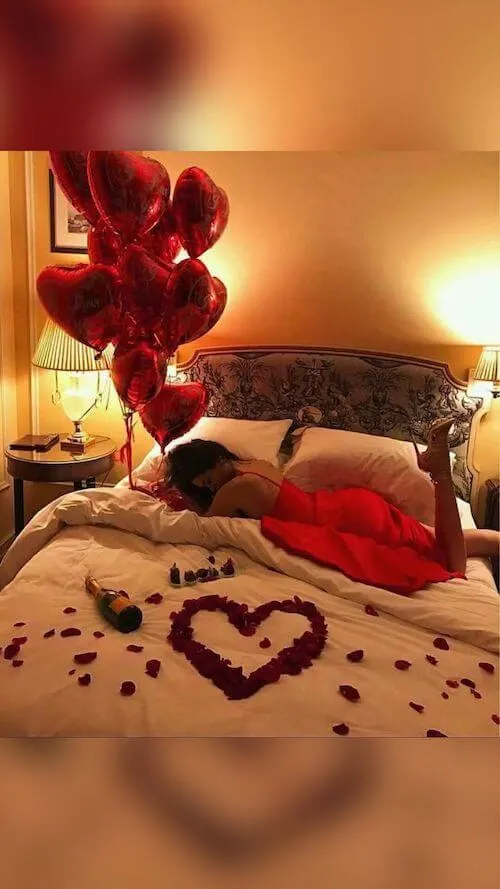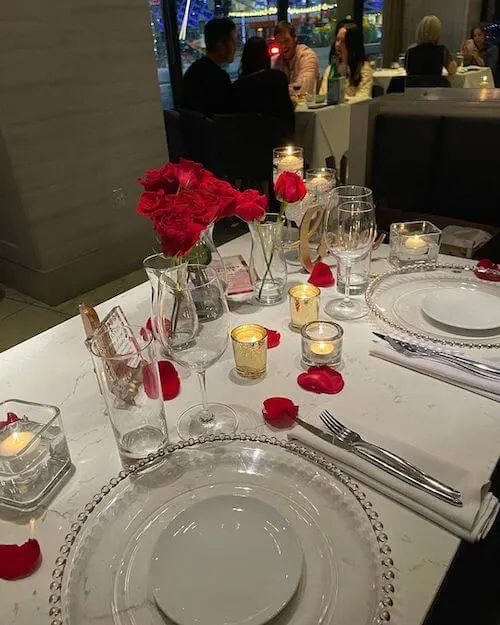 IG@livsluxurydecor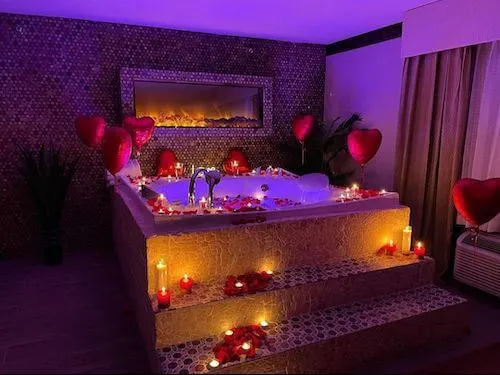 IG@livsluxurydecor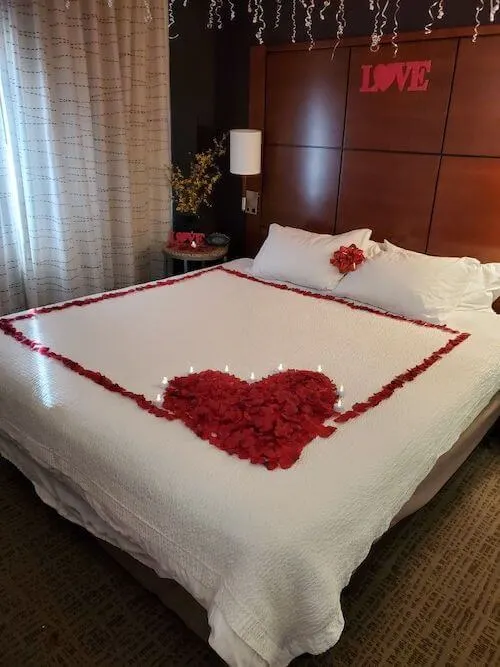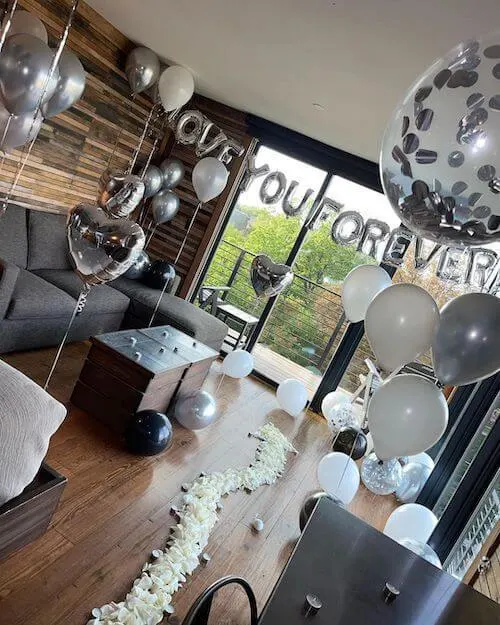 IG@livsluxurydecor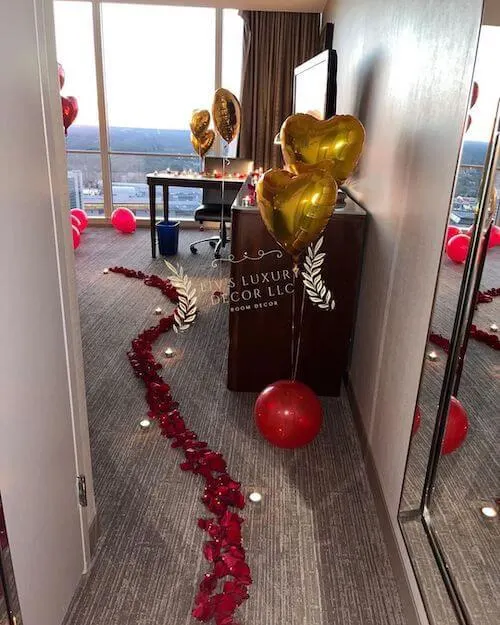 IG@livsluxurydecor
IG@livsluxurydecor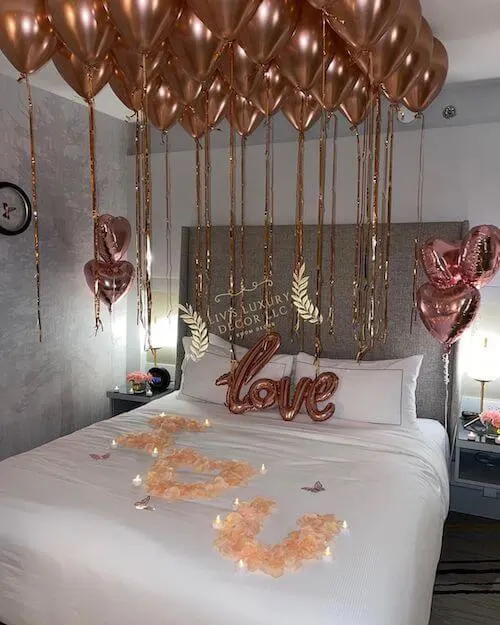 IG@livsluxurydecor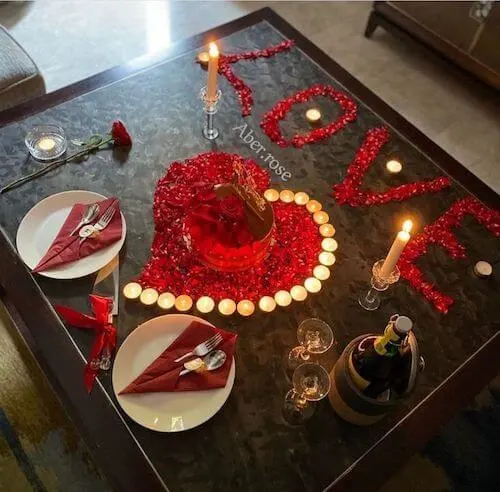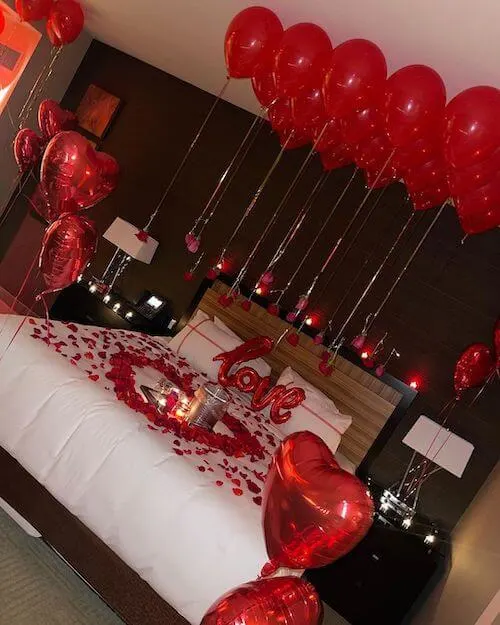 IG@livsluxurydecor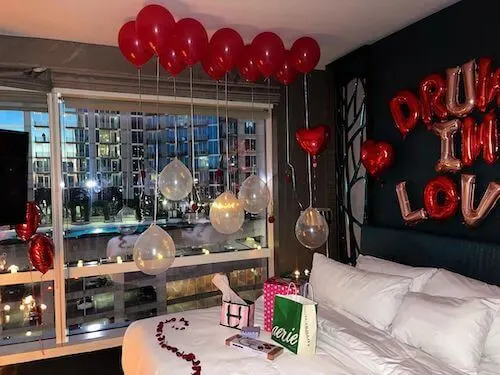 IG@livsluxurydecor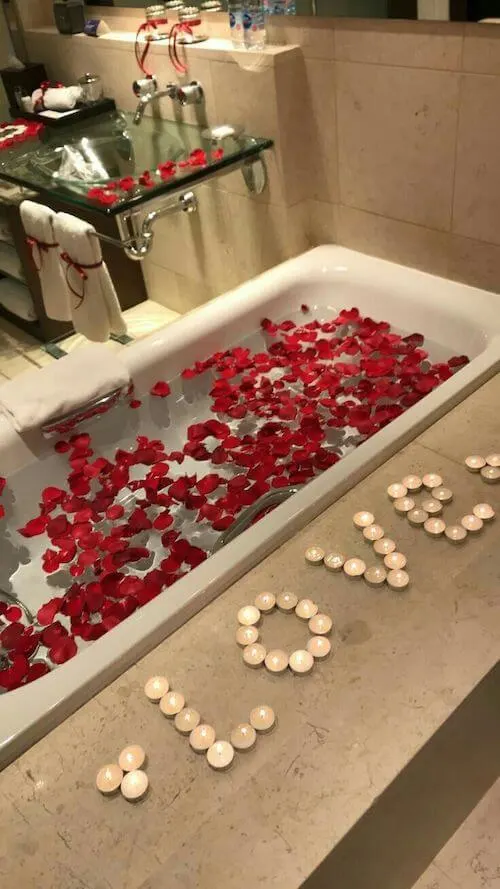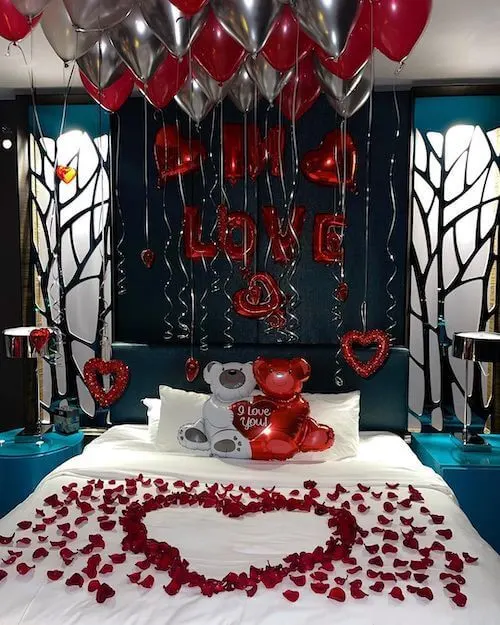 IG@livsluxurydecor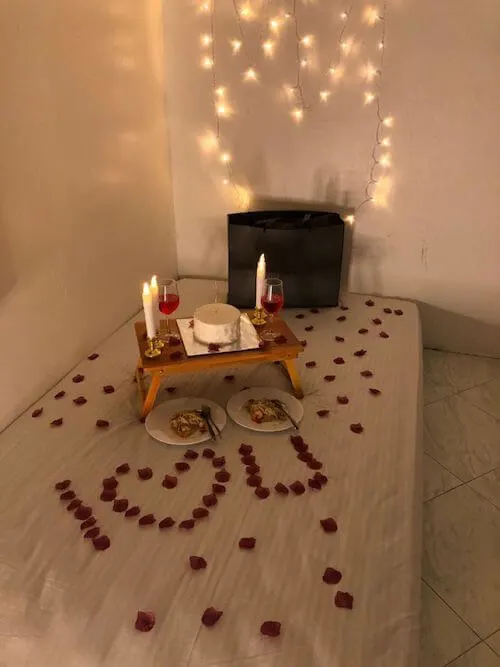 @meysiariska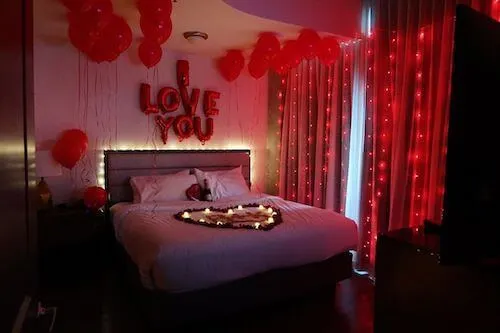 IG@livsluxurydecor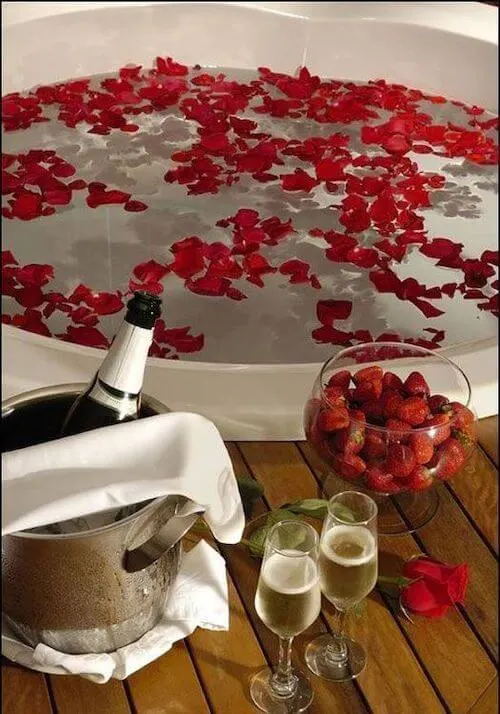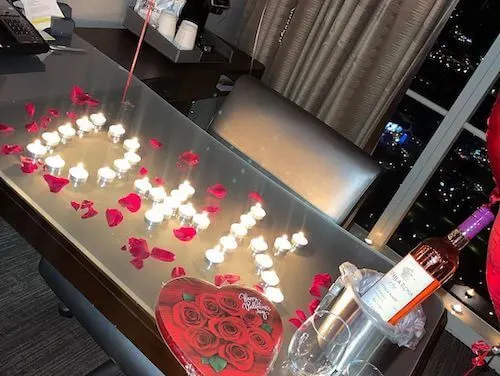 IG@livsluxurydecor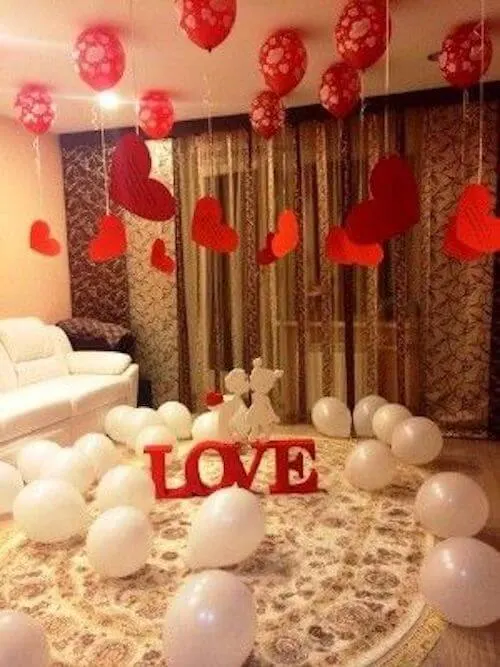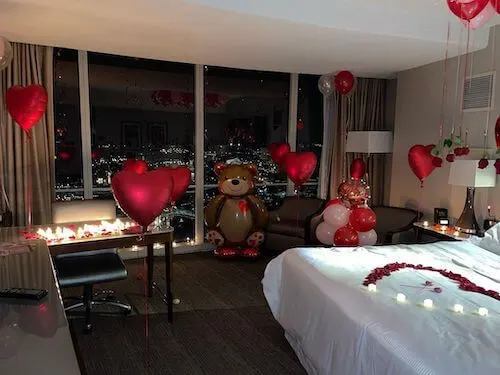 IG@livsluxurydecor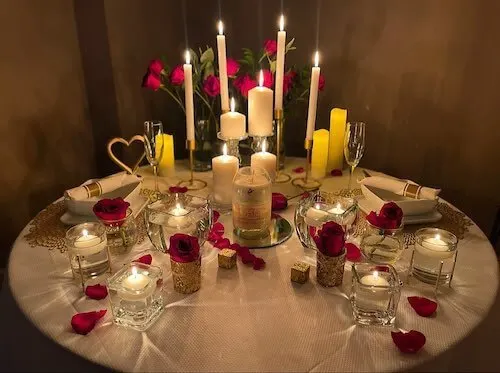 IG@livsluxurydecor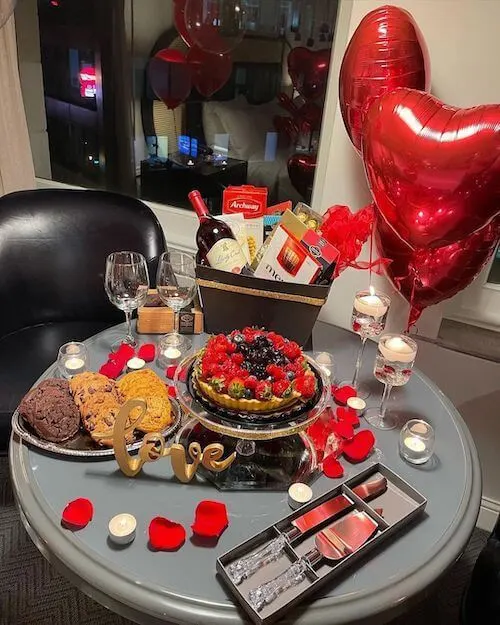 IG@livsluxurydecor
IG@livsluxurydecor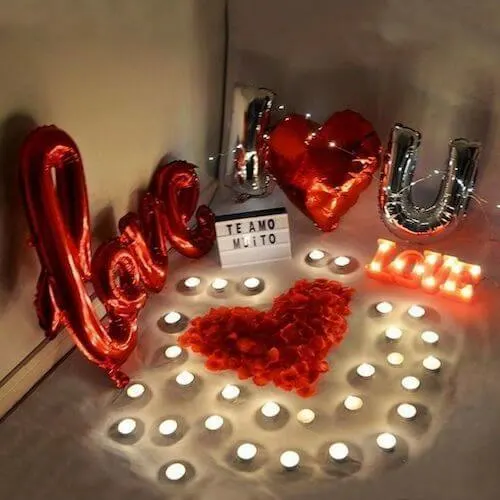 This post was all about Valentines room decoration ideas.
About The Author
Tracy is an experienced personal stylist, shopping expert, and fashion & lifestyle blogger. She has been featured on Time Magazine, Bustle, Best Life, Glam, The Zoe Report, Mic, and GOBankingRates, for her insights on fashion, beauty, home decor, and lifestyle. Read More
Related Posts: