Want to know what are the best designer bags to invest in this year? Check this post for our round-up right from the fashion weeks!
Did you follow the latest fashion weeks? In addition to paying attention to the shows, the street styles with lovely designer bags in every fashion week are also fascinating.
And I found that this year, besides the big brands' popular bags, many niche brands are also popular among fashionable people.
So today, we will talk about what best design bags the fashionable people from the Fashion Weeks are carrying! These designer bags are on my wishlist RIGHT NOW!
This post may contain affiliate links, which means I'll receive a commission if you purchase through my link, at no extra cost to you. Please read the full disclosure here.
This post is all about the best designer bags.
Best Designer Bags
Bottega Veneta
Bottega Veneta is the most popular designer bag brand right now. Fashionable beauties love Bottega Veneta so much.
Cassette is still very popular. It has a good capacity and is so chic in your outfits.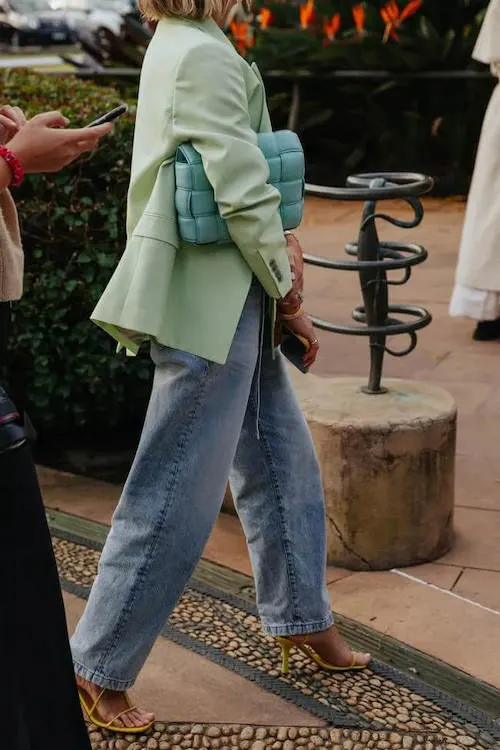 The styling tip from fashionable people is to match the bag with the same color outfits. Refreshing and layered.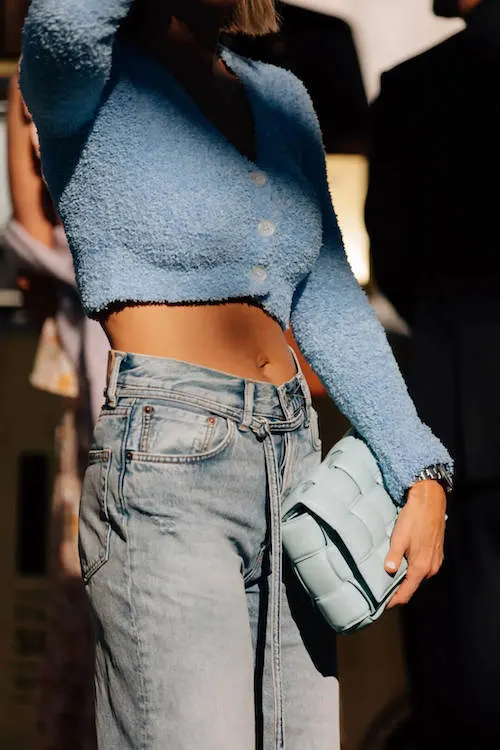 This bag comes in a lazy style. Holding the bag at hand seems more casual and chic.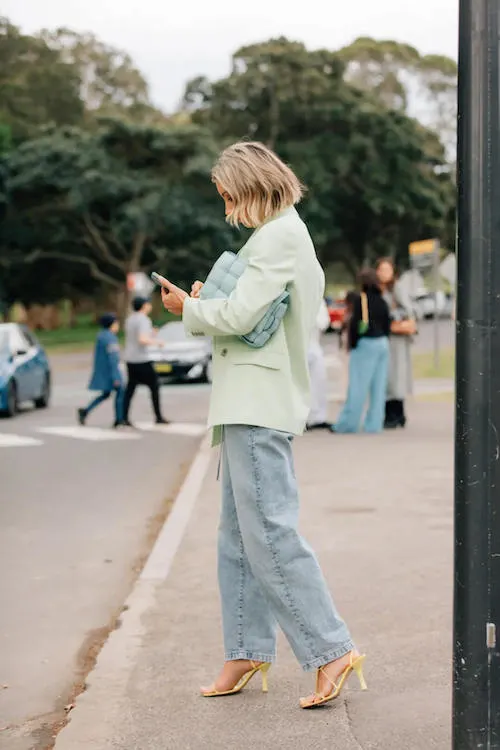 The Chain Cassette is equipped with a large gold chain, and you don't even need to wear jewelry, and it can be effortlessly chic.
However, the chain is also really heavy, and the shoulder will hurt after a long time.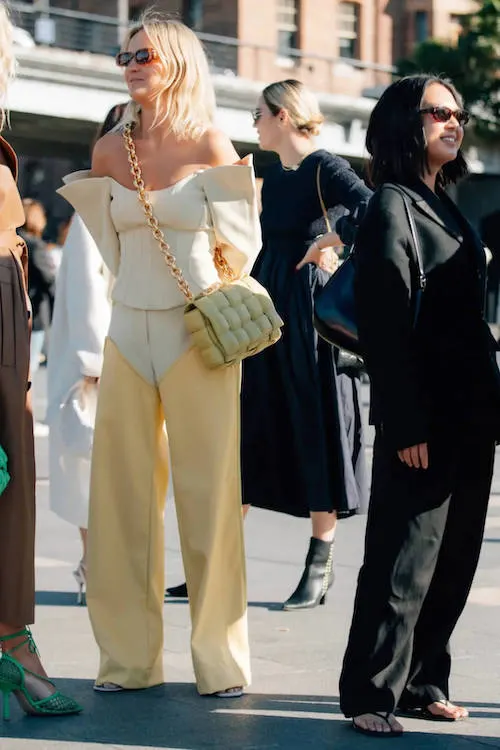 Macaron colors look excellent for boys, cute and fancy.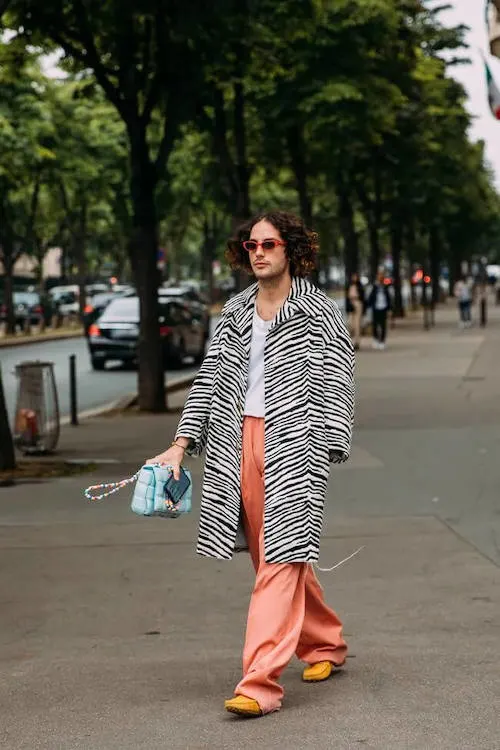 The double-sided lining of Nappa leather makes the whole bag plump and shiny.
Look, in this warm orange sunset light, there is a slight luster. OMG, I want it!
Besides, Jodie is also very popular.
As a small bag with a sense of lightness and design, it has also been in the fashion circle in recent years.
The white one is suitable for all kinds of daily wear.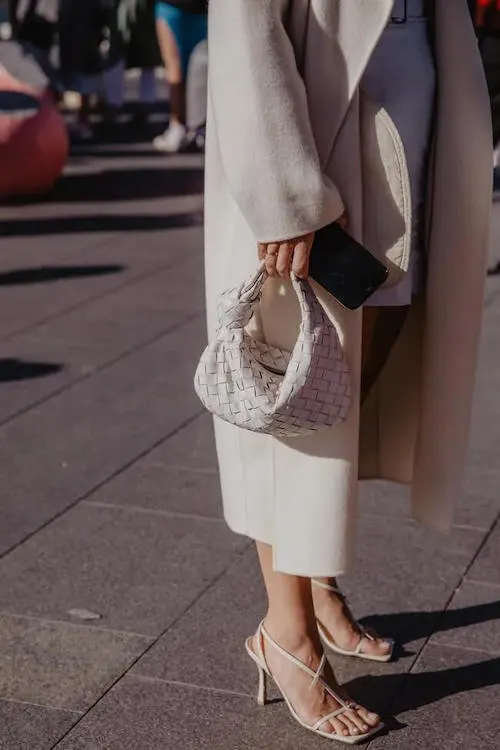 Jodie's iconic leather woven with Bottega green is particularly eye-catching.
The green-brown color combo will never be wrong!
In addition, the new line POINT immediately became a hot item.
The design of the triangle handle is very recognizable, and the beautiful purple is quite extraordinary.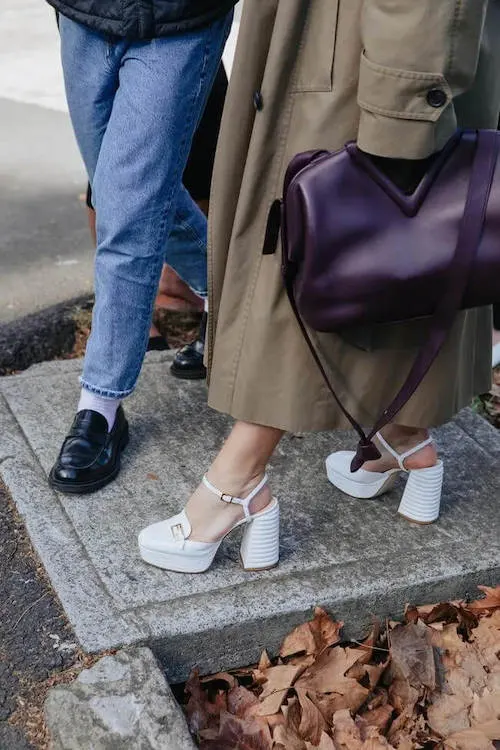 The seagrass color is very eye-catching, and the innerwear and shoes cleverly echo the bag. This is an easy-to-copy and smart styling tip! The small size is still big enough to keep a mobile phone.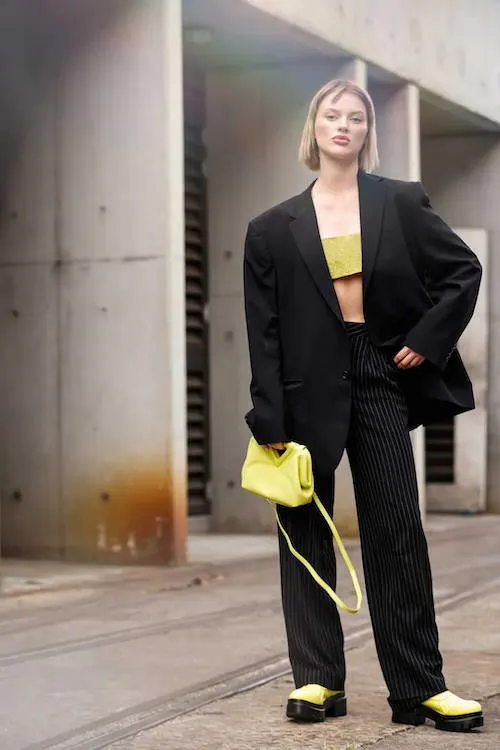 POINT is also available in fabric, but the texture is not as good as cow leather, and it is easy to become soft and shapeless. But the price is relatively more affordable.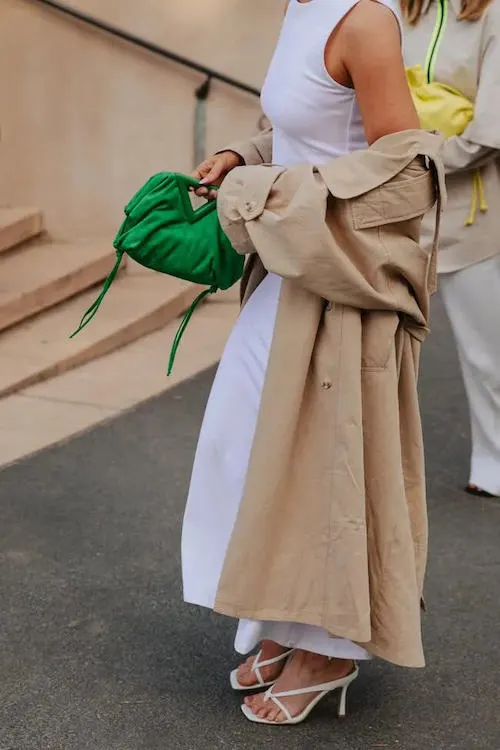 Arco has always been one of my dream bags. We also recommend it a lot in our guide on the best designer tote bags.
This black mini is so cute! I am so obsessed with it! After all, Arco is somewhat heavy, and the mini will be much lighter.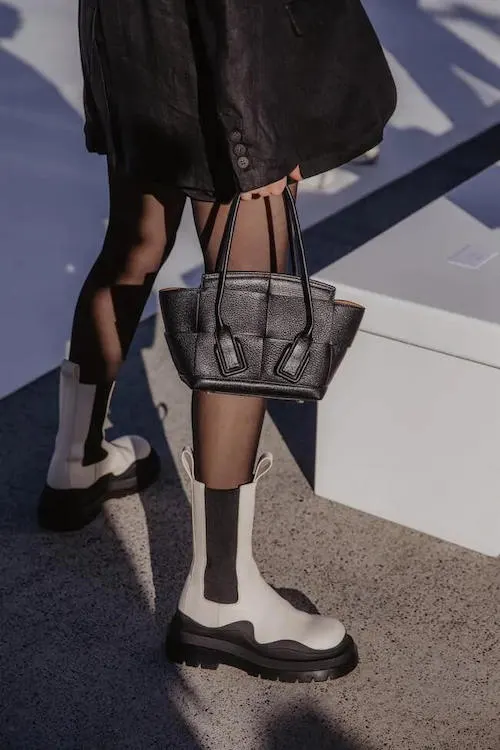 Dior
Dior is also quite popular recently. The classic saddle bag is still a street-style star.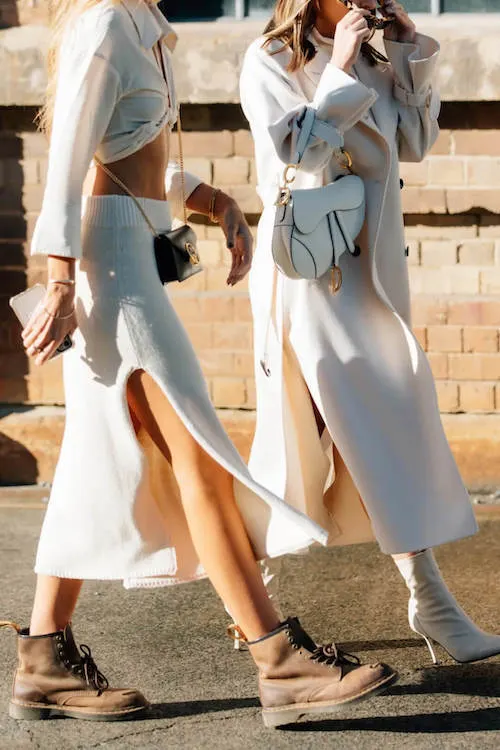 I love the look below. The saddle bag is a beautiful mix of the retro and the modern.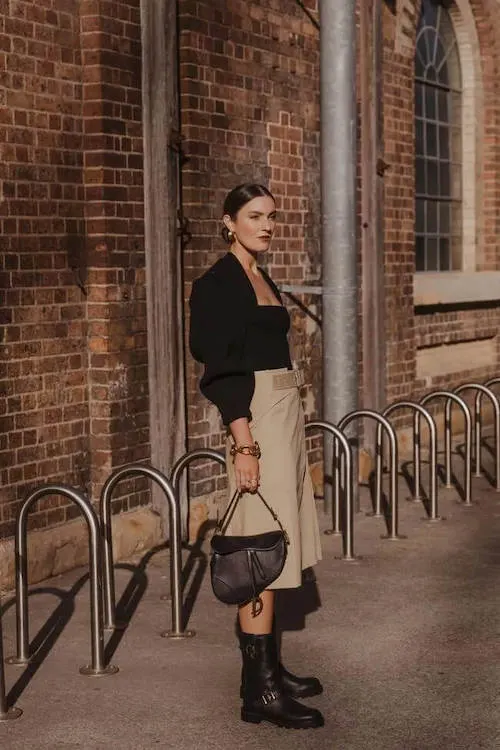 The saddle bag itself has a strong sense of style, but the capacity is somewhat small, and the mini can only be hand-held, so it would be a bit awkward when used as an underarm bag.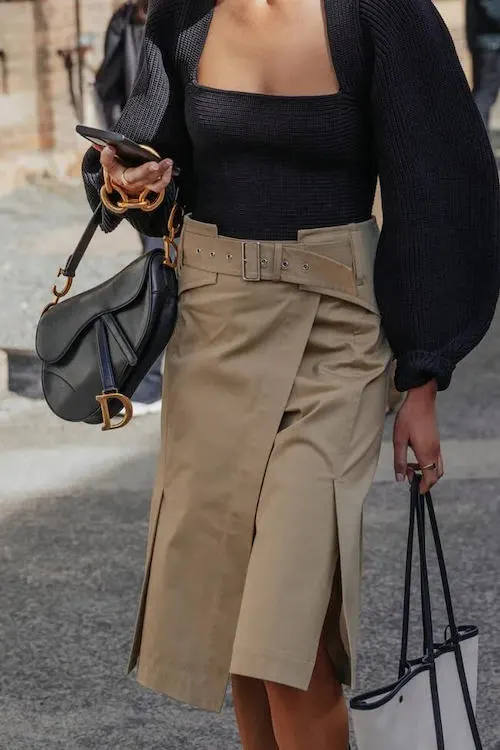 The gradient color is gorgeous, and the medium size can finally be used for the underarm bag.
Moreover, the saddle bag is not equipped with a long shoulder strap and needs to be purchased separately.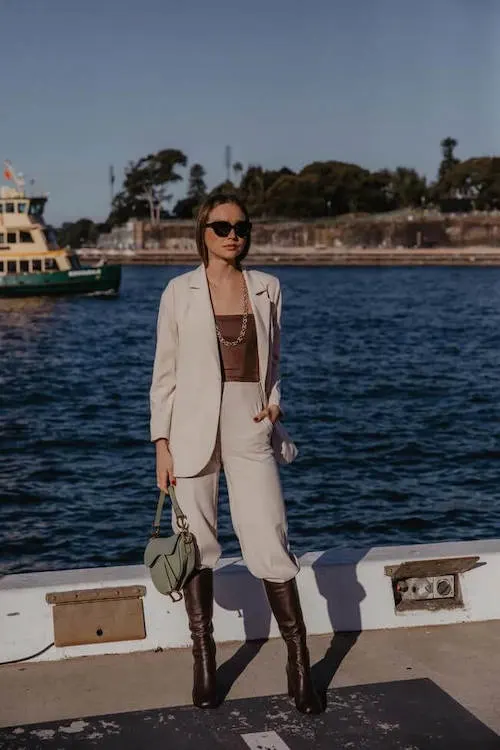 Friends who have limited budgets can check the used bags. The time makes the bag more beautiful.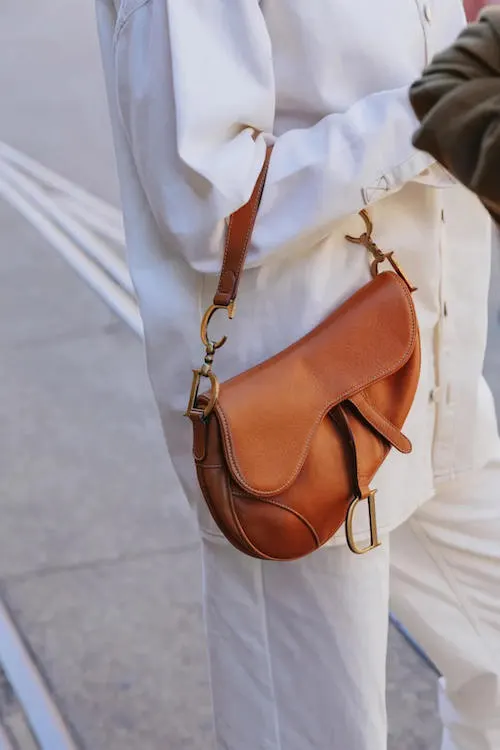 So here comes a stunning couple outfit! This saddle bag is also a used one.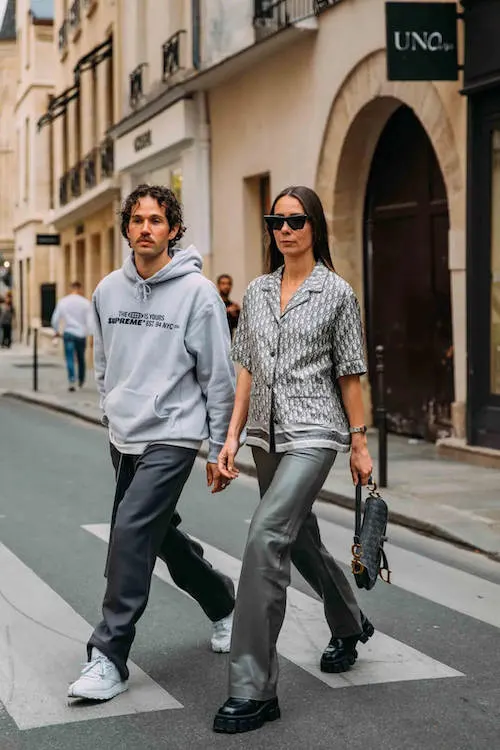 Bobby has a lot of ways of style, the shoulder straps are detachable and adjustable, and you can change whatever styles you like.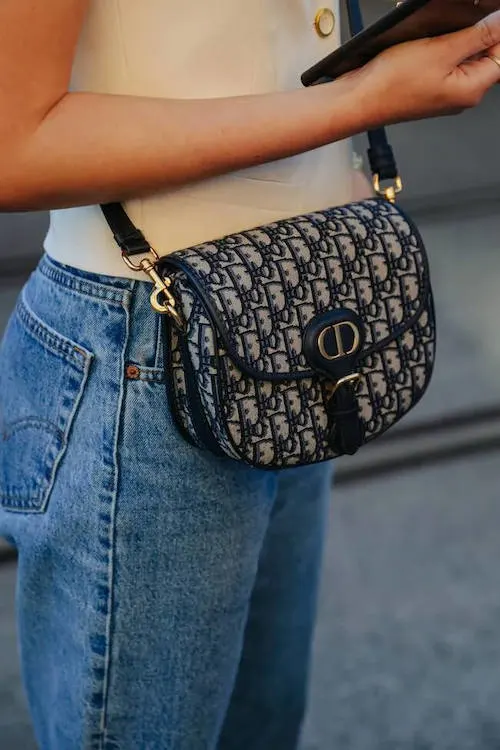 This clutch is relatively neutral, which can be carried by both men and women.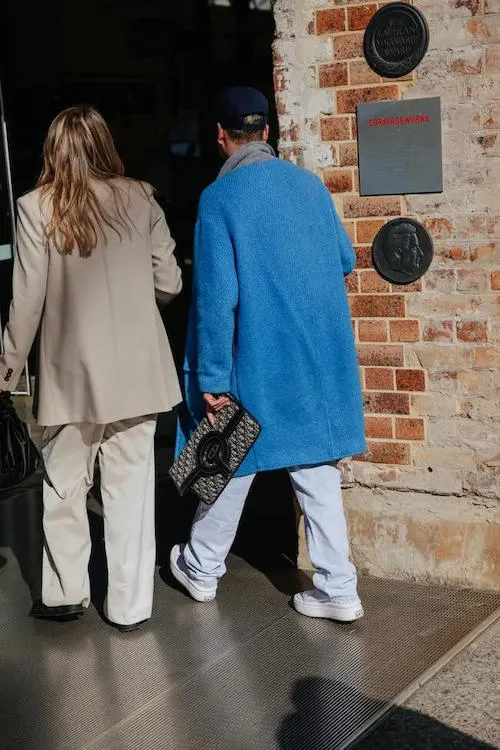 The box bag Montaigne 30 is also stylish. It restores Dior's previous big CD.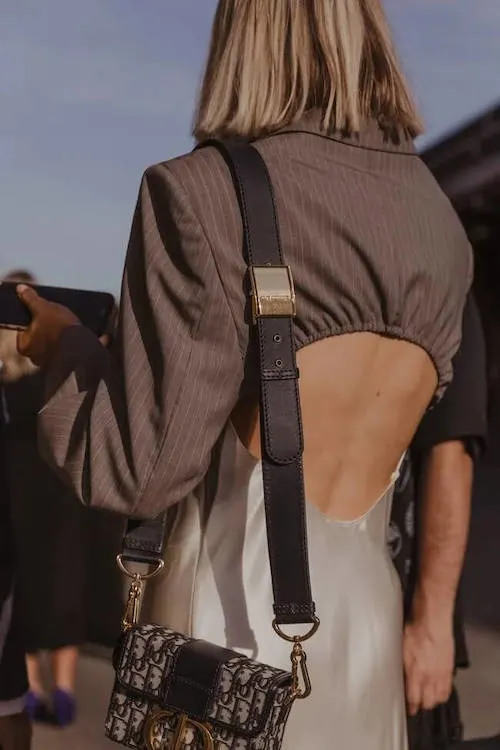 The shape is classic and cute. The big one may not be suitable for petite girls, and the small ones are better.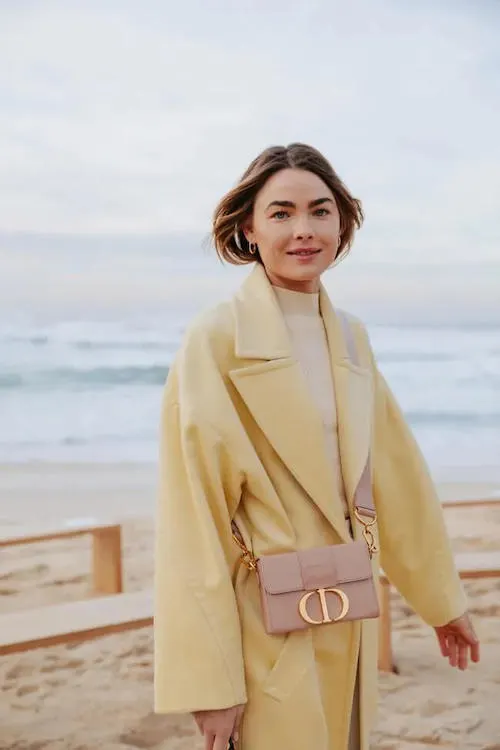 Grey with a suit, very suitable for work outfits. You can adjust its shoulder strap and held it like this.
Louis Vuitton
LV Monogram bags have always been trending.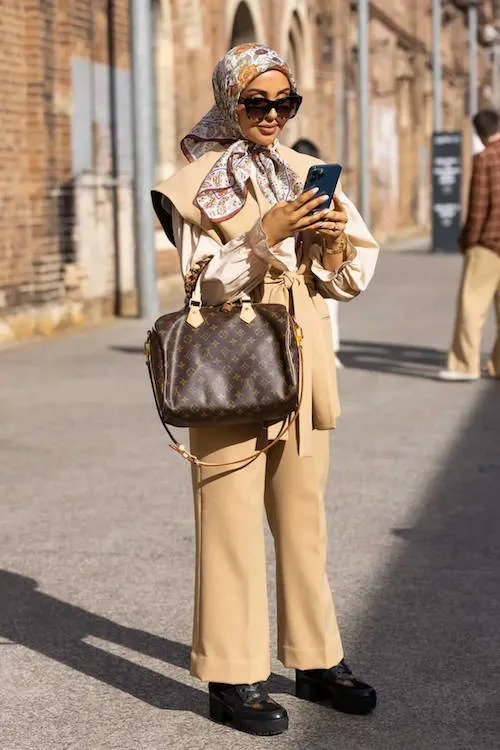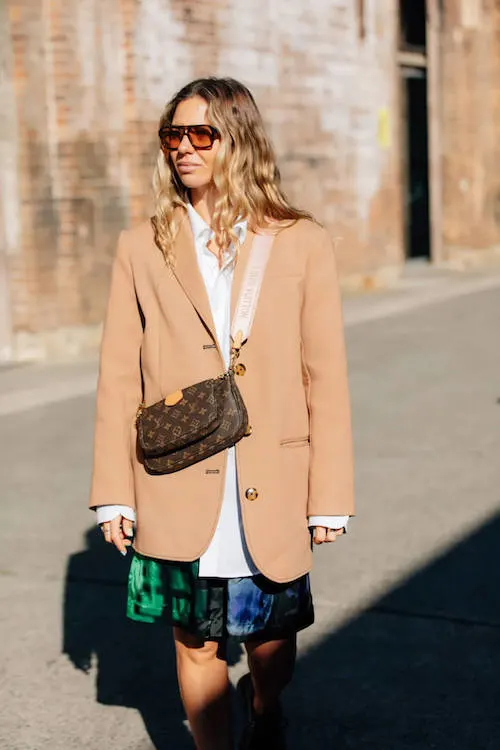 This Multi Pochette has many ways to style. You can combine the wide shoulder straps, chains, and the three bags in many ways.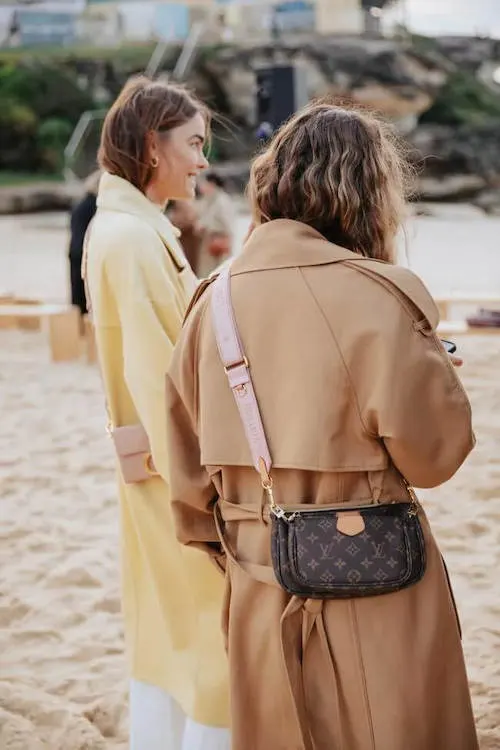 The Boite Chapeau Souple is addorable.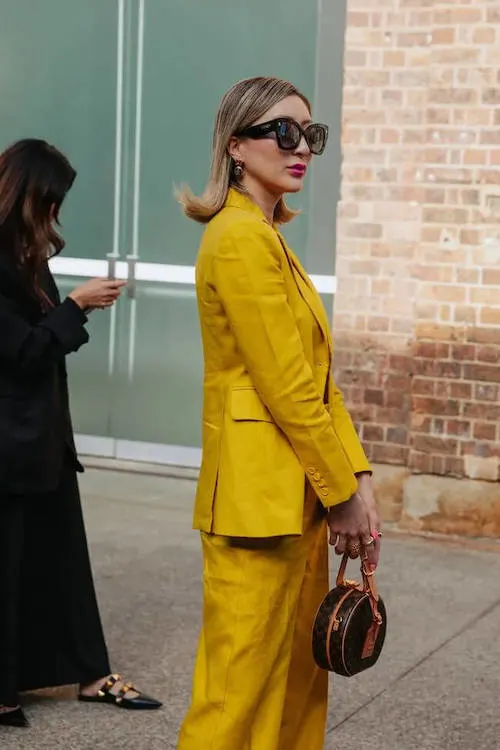 The PETITE MALLE is not only neat and cute but also has a big capacity.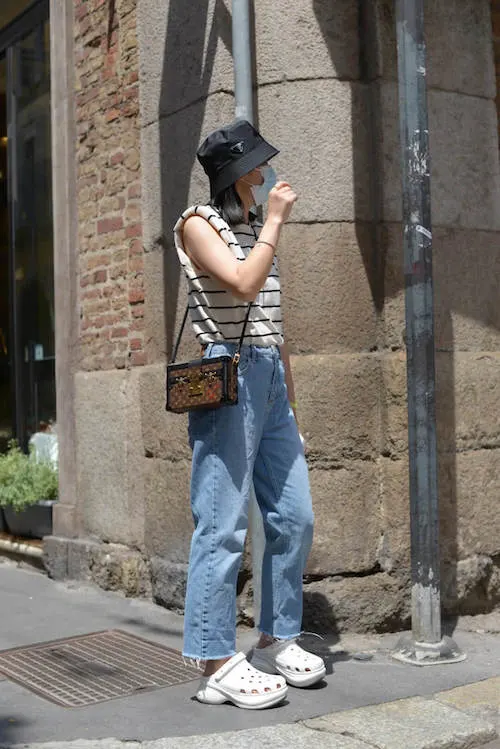 This tote has the illusion of going back in time in the dusk light and shadow.
Is this not an official LV TWIST poster? So lovely.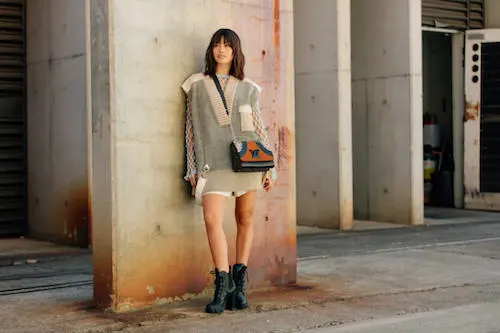 TWIST, which is taking the futuristic route, has produced quite a few bold and exciting designs.
This leopard-print suede and leather is a bit of a western cowboy style.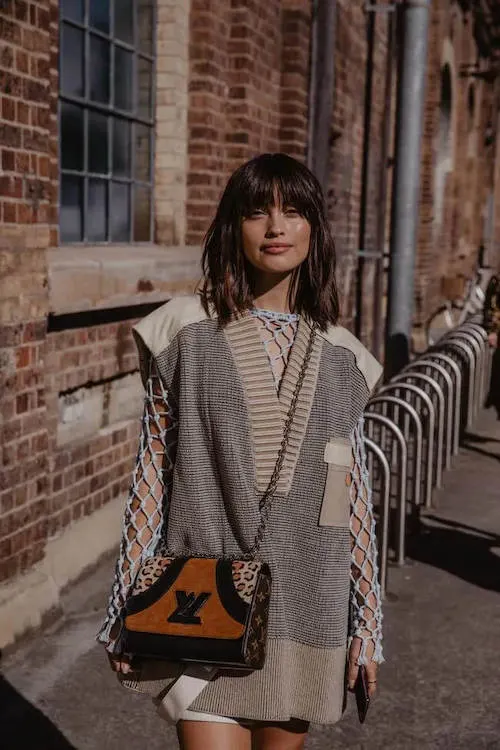 The yellow CAPUCINES is beautiful.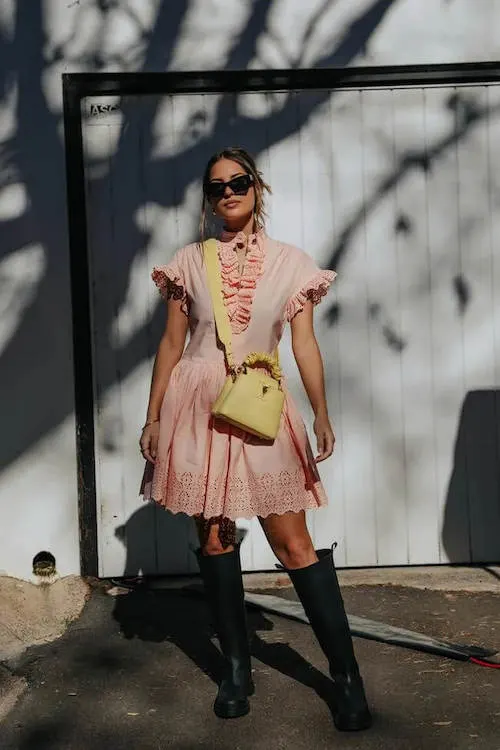 LOEWE
LOEWE's canvas and leather tote is unique. It is inspired by the home decoration cushions of the LOEWE archives, and it belongs to a tote with a sense of design.
In addition, it is light among the tote bags.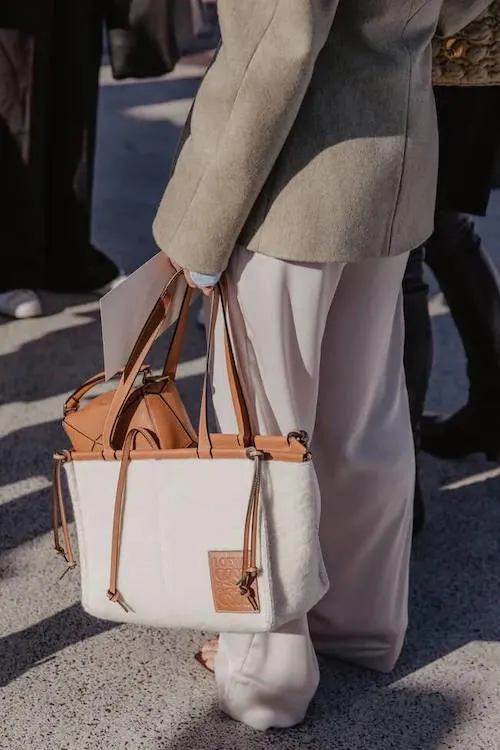 Want to check more designer totes? Check our post 10 Best Designer Totes For Work That Are Big Enough And Look Cute.
Now, the Puzzle.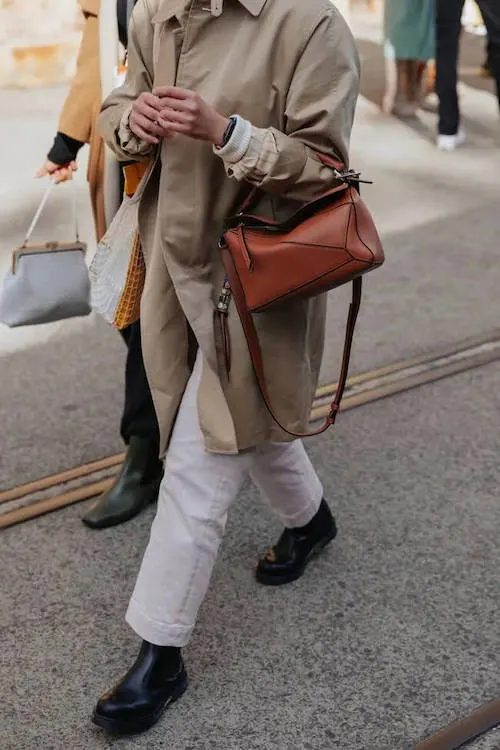 The Puzzle is the kind of bag that you can pick up and go out directly. It can be used for daily and formal occasions.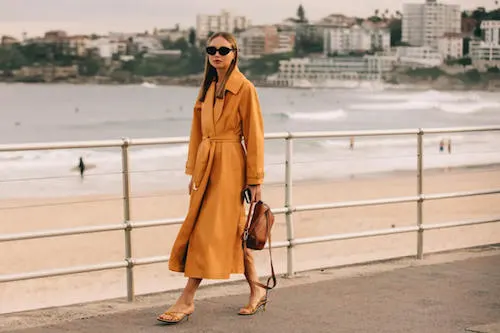 How can there be no straw bags in fashion week street photography? Moreover, this one is also equipped with a shoulder strap, freeing your hands if you are tired.
Saint Laurent
Though most designer brands produce canvas and leather designs, this MONOGRAM ALL OVER MEDIUM SATCHEL IN CANVAS is still outstanding among its counterparts.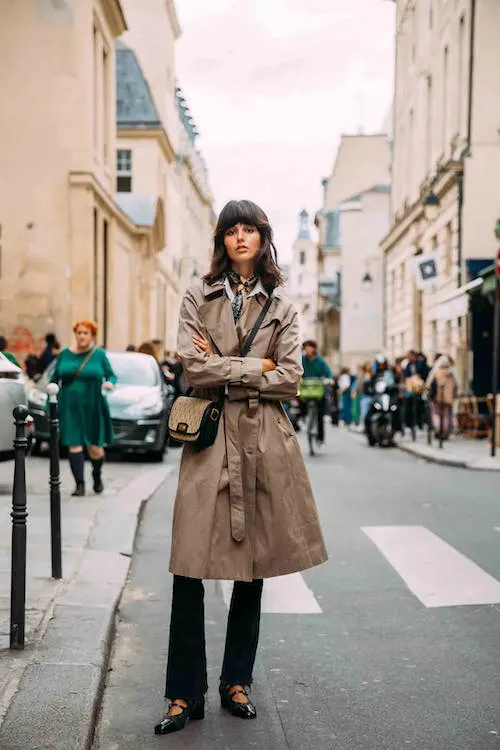 This Cassandra tote bag reminds me of all the romantic moments in spring and summer. The combo of canvas and leather adds a bit of fresh art.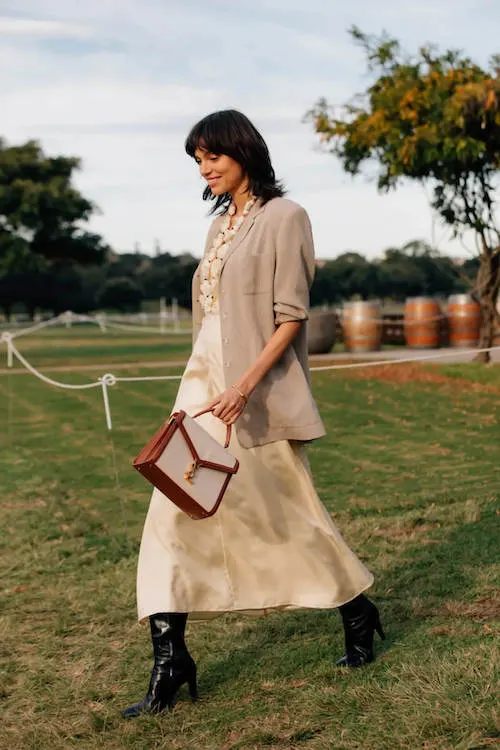 The red MONOGRAM SATCHEL BAG with gold YSL is stunning, and the combination with the pink suit is quite stylish.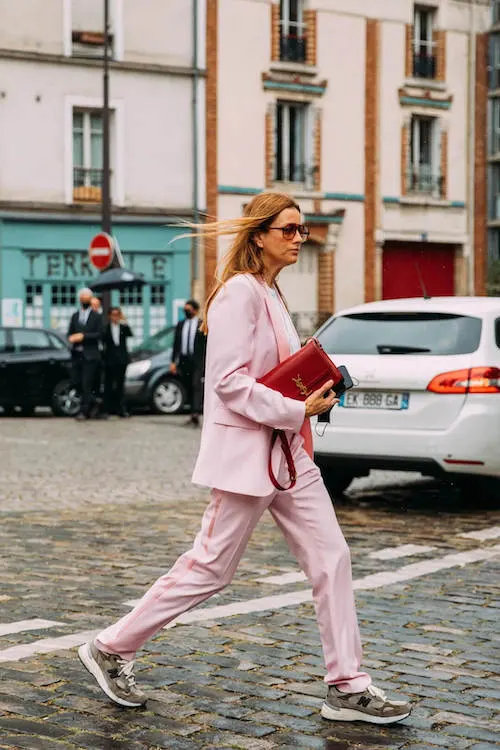 And I love this Sunset Small Studded Leather and Zebra-print Calf Hair Shoulder Bag with the metal rivets and animal print so much! I love Saint Laurent!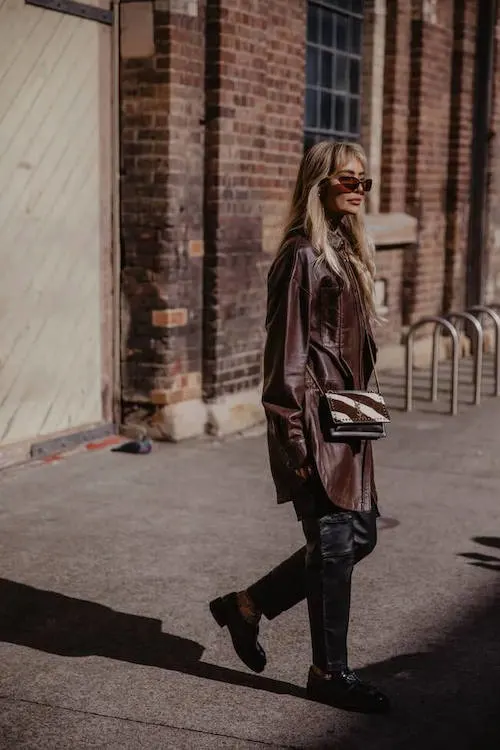 Although this one has a handle, it is more suitable for cross-body with a chain shoulder strap. It is very fashionable and cool with a simple T-shirt.
Gucci
Gucci's most popular design right now is the Jackie1961 line. I have to admit that I want every color of 1961! I have a black one, light, and never out of style.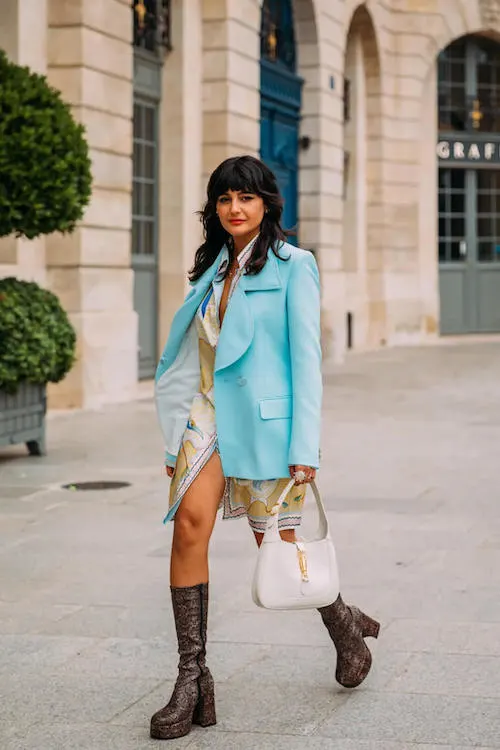 Mango yellow is dazzling for summer.
Although Dionysus is a heavy bag, I have always liked its thick chain and double tiger head buckle design, which is wild and recognizable.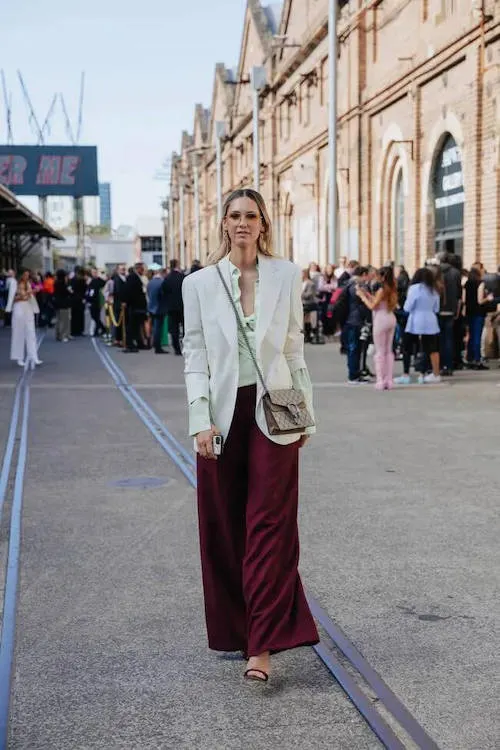 The 1955 Horsebit line comes with a retro academia style.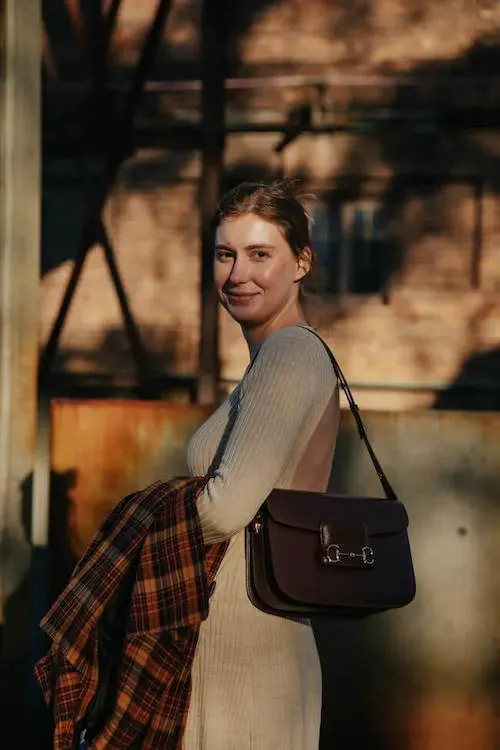 The double G messenger bag continues Gucci's retro style, and the rich burnt orange has a more fall and winter atmosphere.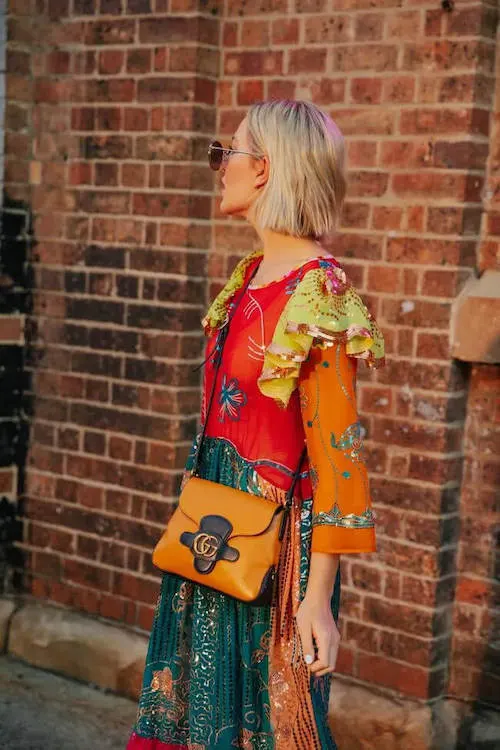 Best Designer Bags: Niche Brands
In addition to the big brands, we also love many unique niche designer brands. These designer bags are more affordable and unique to create your styles.
Rylan
Rylan is a niche brand from Australia. This white Satchel is popular during the Sydney Fashion Week.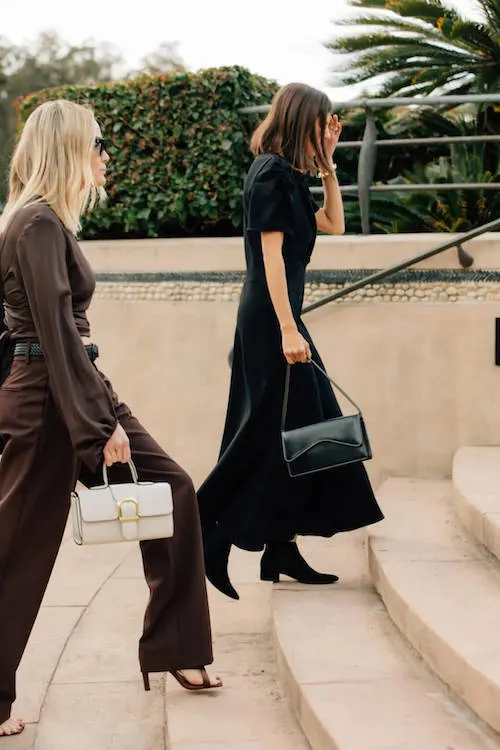 With a neat and capable suit or a romantic dress, you will always look good with this bag.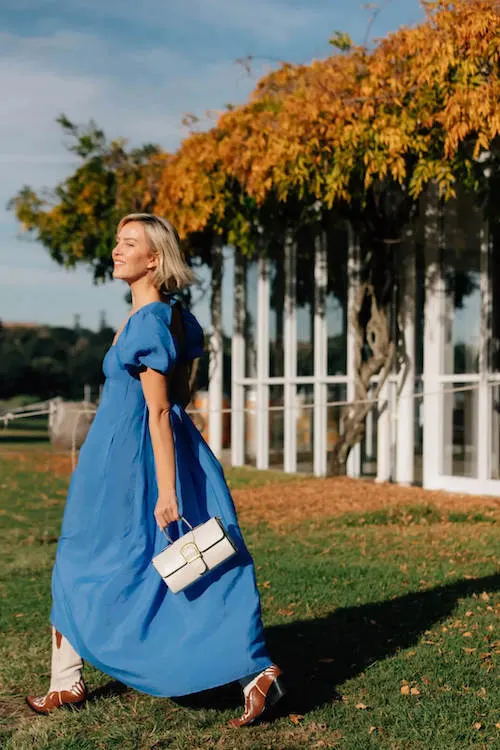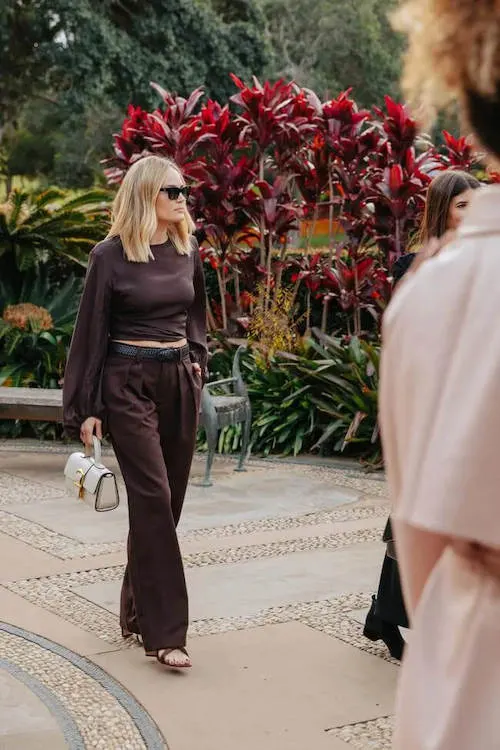 It is made of calfskin. The simple and classic design makes the whole bag never out of style. It is a bag that you can carry for many years.
The black one is relatively more mature.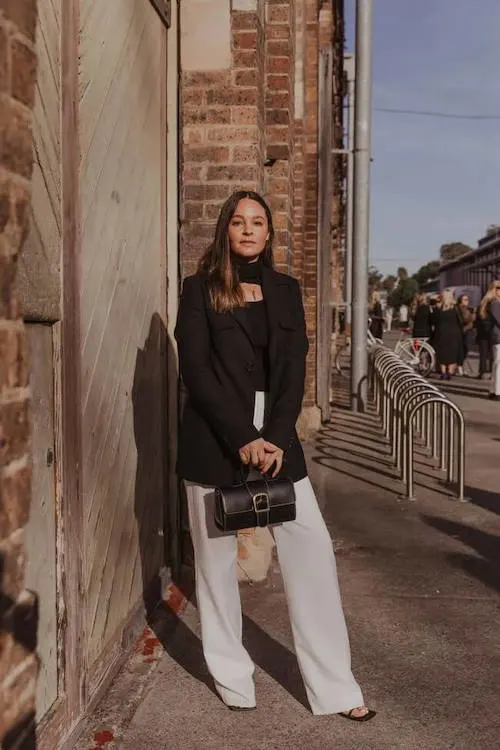 The all-black outfit with a gray Satchel looked like an elegant lady walking out of Downton Abbey.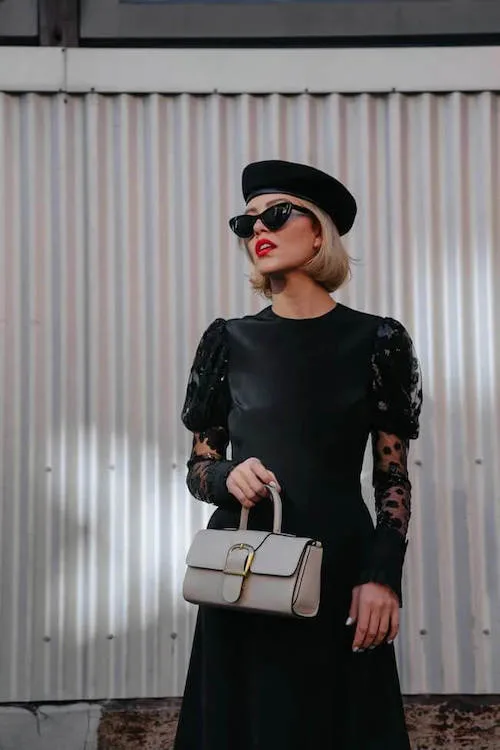 In addition to Satchel, there is also a large tote from Rylan we love so much, and the texture and design are as good as that of the big names.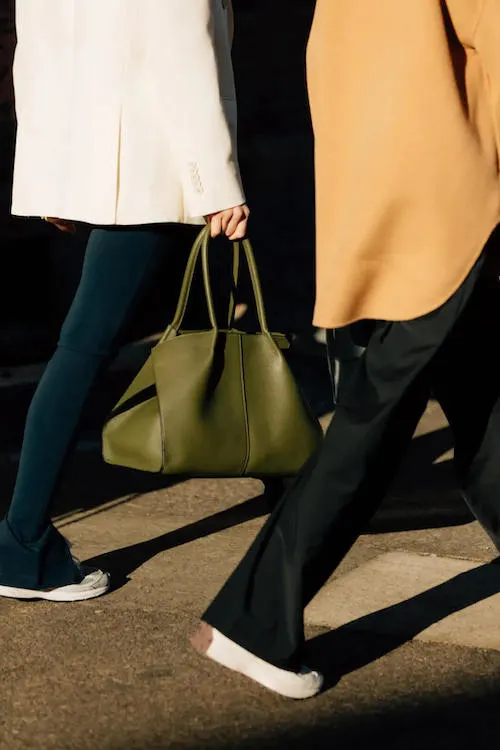 Hereu
One bag from the niche brand Hereu also has so many fans right now, and their designs are also relatively affordable.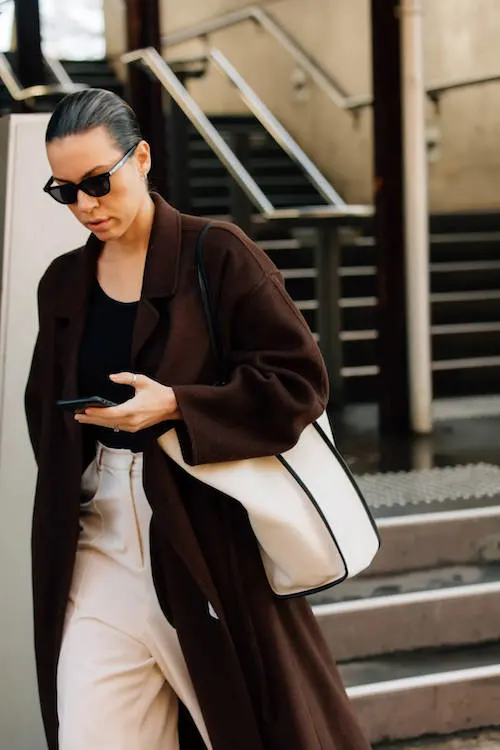 It is this big black and white tote. Have you gotten the trend of large totes?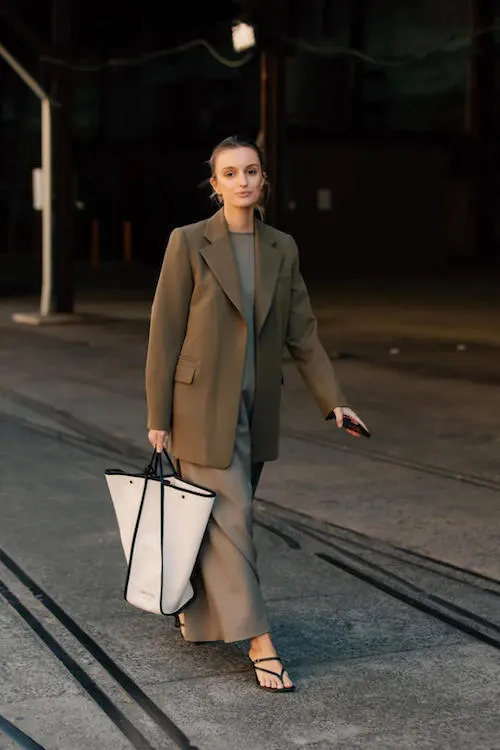 Simple and advanced design, the black and white combination is also easy to wear, and you will always be chic to carry it out for any occasion. It is also quite suitable for work or travel.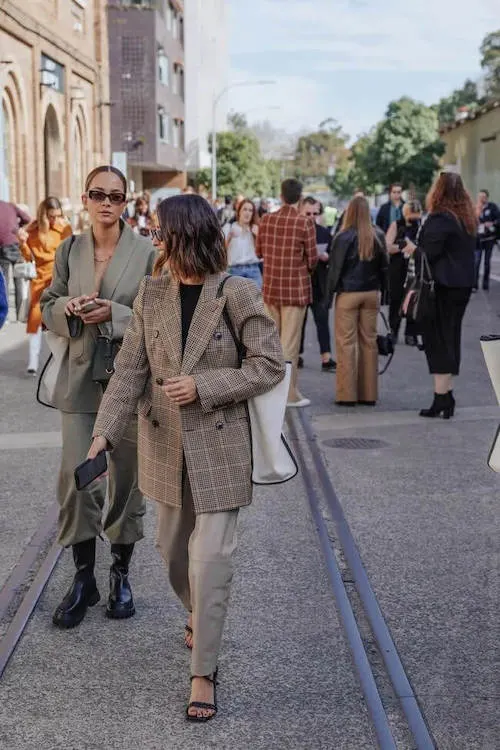 In addition to the large size, there is also a medium size to choose from, which is relatively more suitable for many people.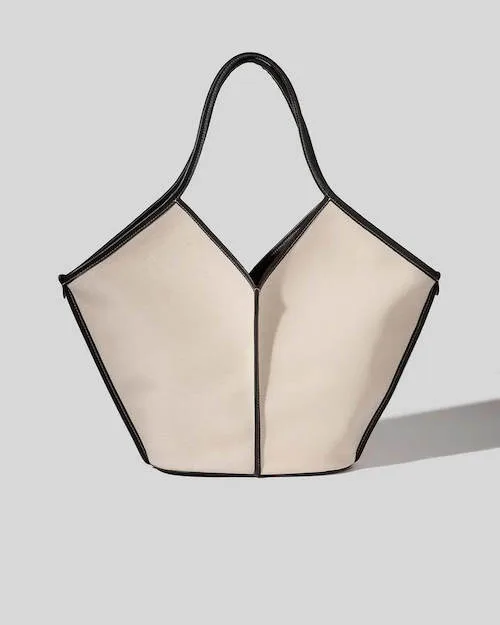 Black and brown are excellent for fall and winter.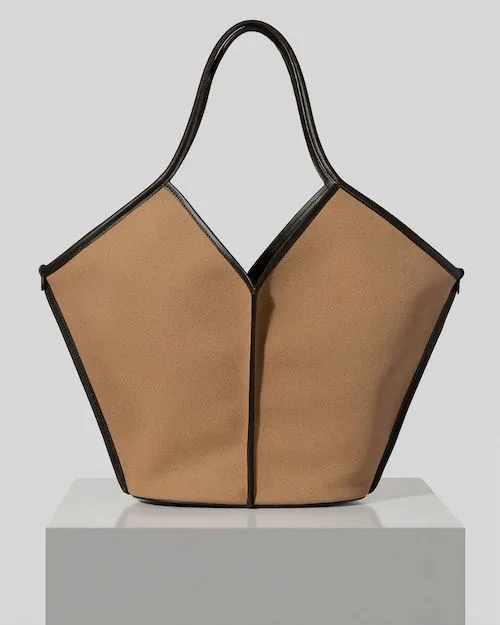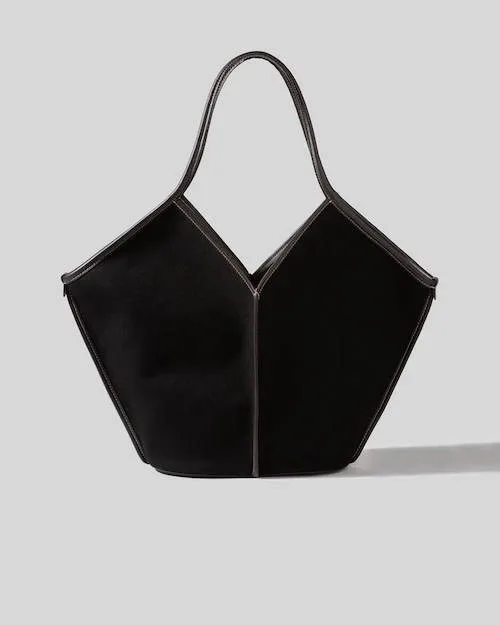 So that's all for the best designer bags. Which one do you love the most?

Related Posts: