Looking for the best designer totes for work? Check this post for our picks of big, light, and cute designer tote bags to help you make the best choice this year!
Are you considering buying a new tote for work recently? If you, like me, are tired of the same work bag, look at our recommendations for the best designer totes for work for any budget today!
We share the 10 best designer totes for work that most appeal to us RIGHT NOW. Each of them is uniquely designed, fashionable, and very practical. They can meet your work needs and become the highlight of your work outfits.
At the same time, we have also listed the best websites for purchasing each tote, usually with the lowest price available at the moment!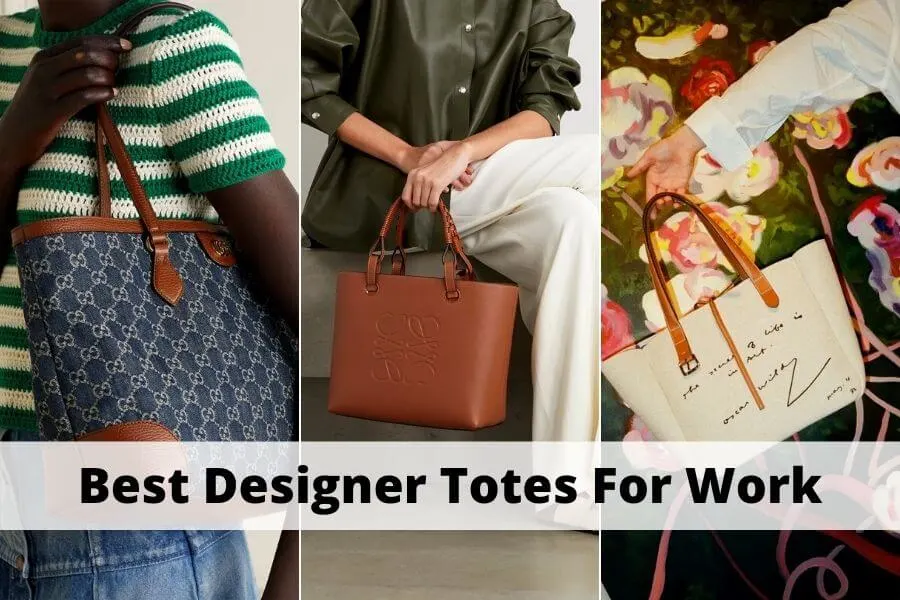 This post may contain affiliate links, which means I'll receive a commission if you purchase through my link, at no extra cost to you. Please read the full disclosure here.
This post is all about the best designer totes for work.
10 Best Designer Totes For Work
Best Designer Totes For Work: $1,500 – $3,000
1. Bottega Veneta Arco Tote Bag
In recent years, the significant change in this brand is to replace the fine leather in the classic leather weaving process with thick leather.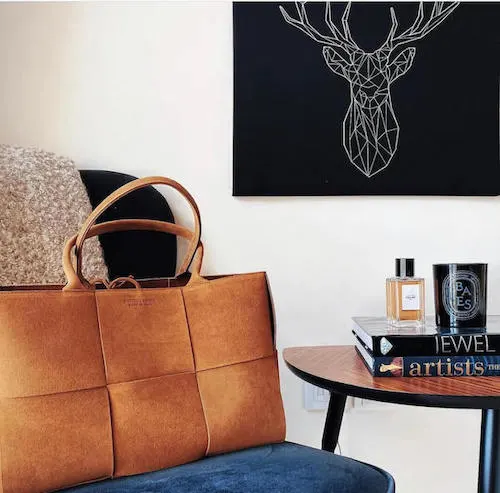 Woven leather has always been an iconic element of BV. However, in the past two years, their knitting elements have added a lot of new tricks.
This handbag of the Bottega Arco series is gorgeous!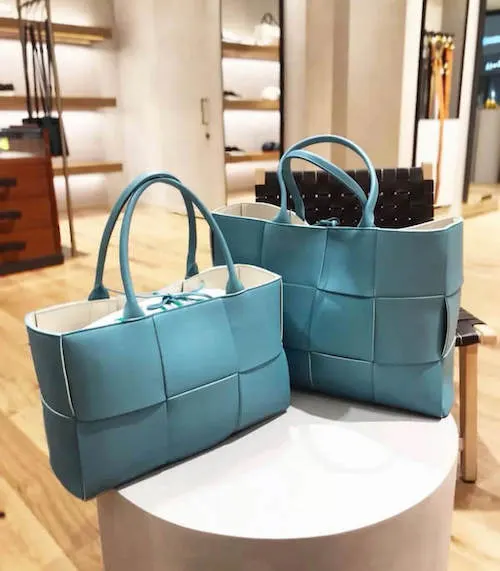 This bag is an entirely open design, there is no interlayer inside, but there is a small storage bag inside, which can put critical small things, such as cards and keys.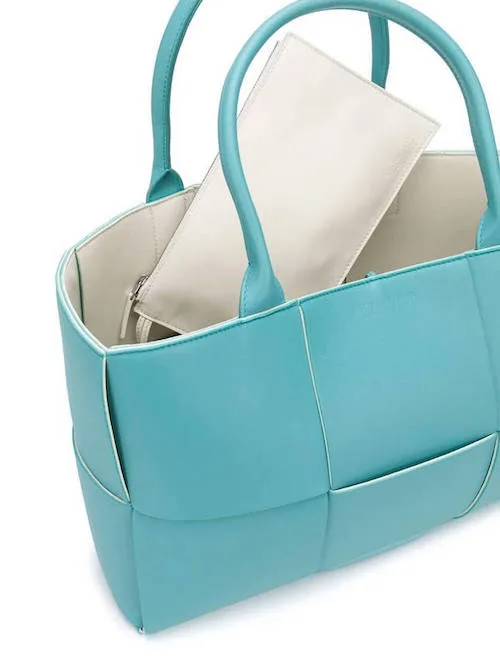 Compared with many tote bags, it is stiff leather with a sense of style.
The capacity also shows the strength that a tote bag should have. The laptop and documents can all be kept in, suitable for a work bag!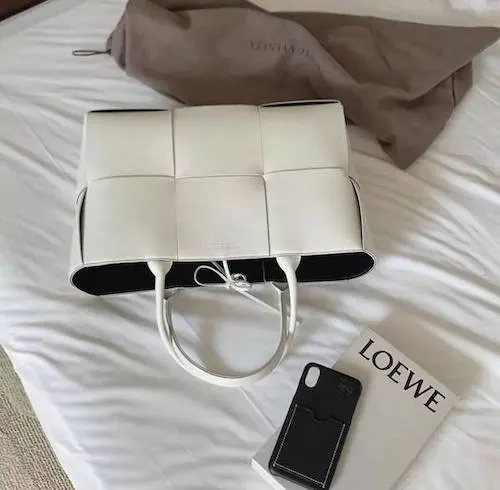 Bottega is just a designer bag that I think is low-key but has high quality. It has no obvious logo. It is half calf leather and half skin-friendly sheepskin, with excellent details and leather.
There are also many choices in color, including black, white, and brown.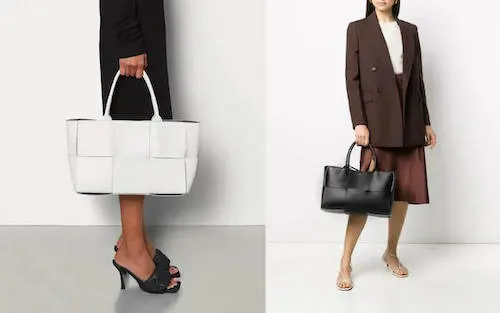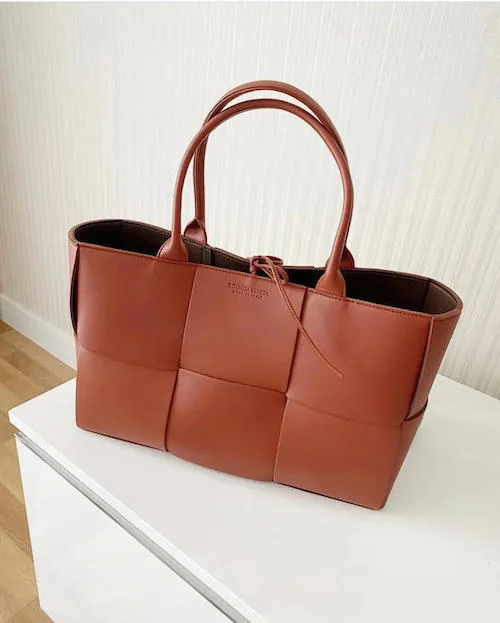 There are also gentle and bright colors.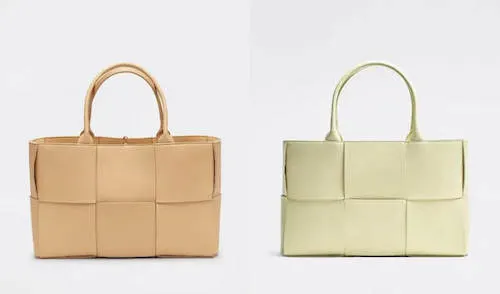 There are several kinds of leather in this bag, and the weight and price of different materials are different.
This one has black in it.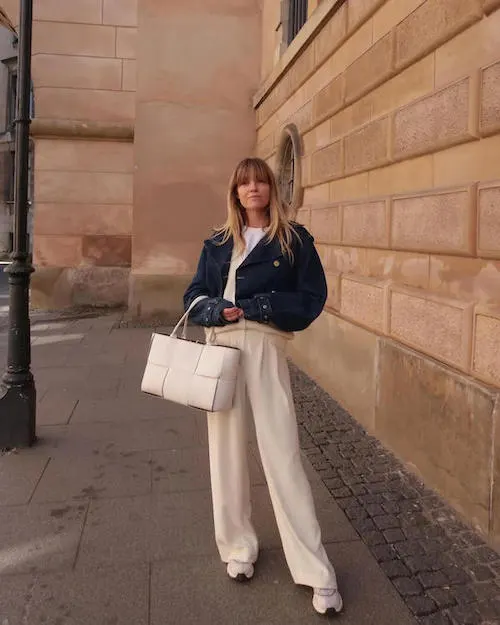 Choose the size carefully. There are three sizes; the smaller one is recommended. It's about the same size as an ordinary tote bag, and you can put in a 13-inch laptop, which is enough for daily use. Its shoulder straps are a bit short, barely able to be carried on one shoulder.
If you like a one-shoulder strap, you can choose the medium size; although it is a bit bigger, it is still stylish because it is slender.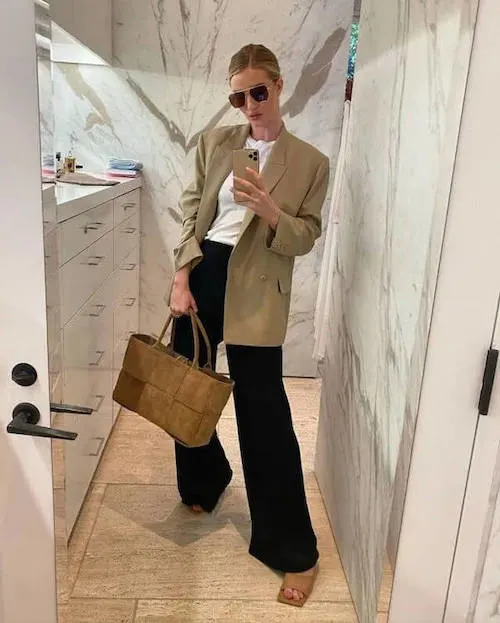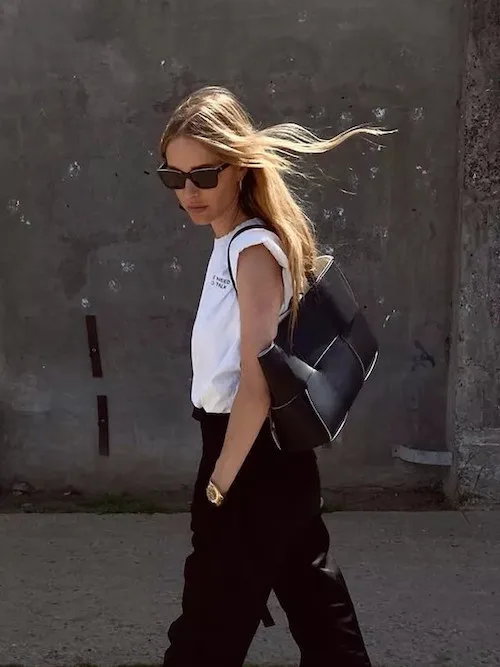 Totes We Love: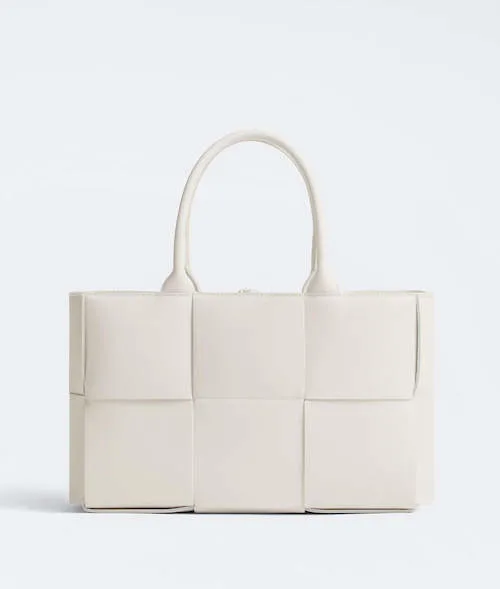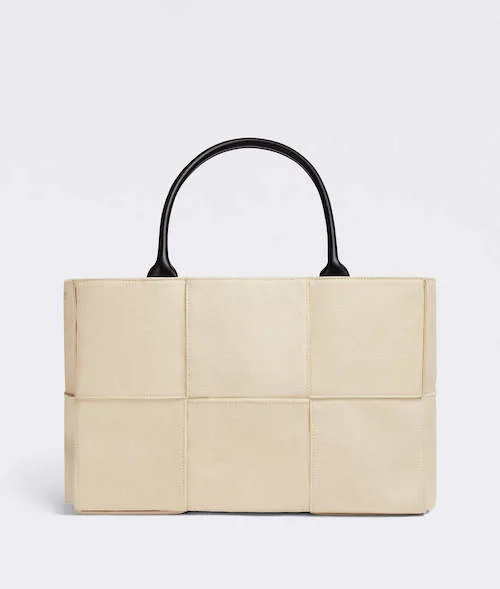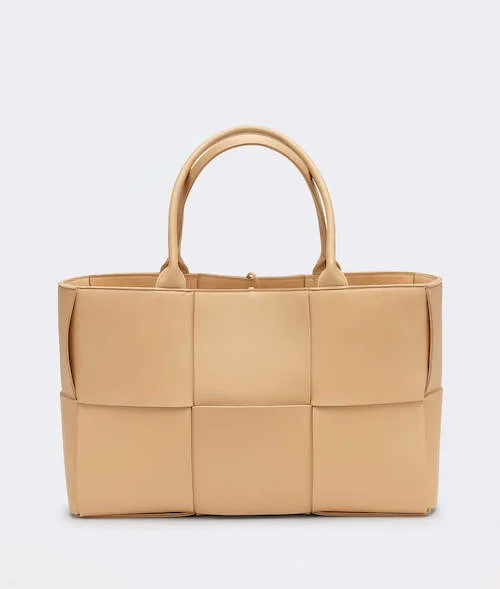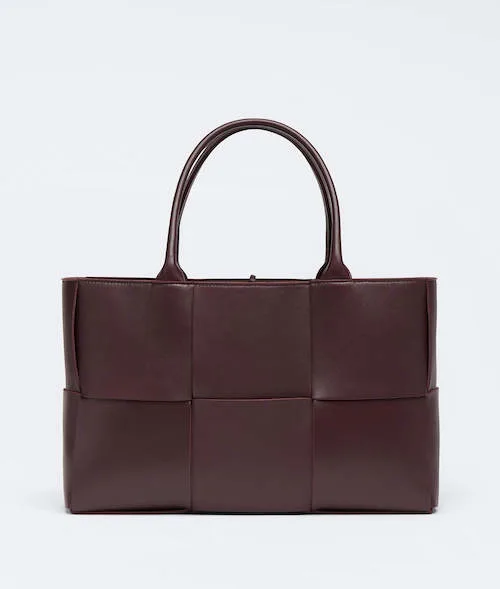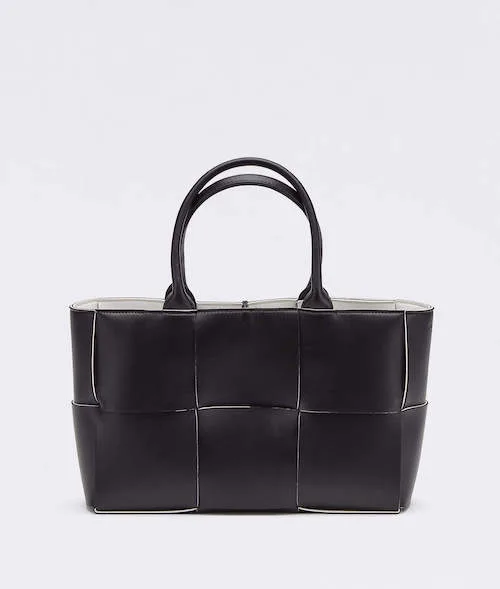 2. Chanel Totes
Chanel doesn't have too many totes. This new tote bag is eye-catching.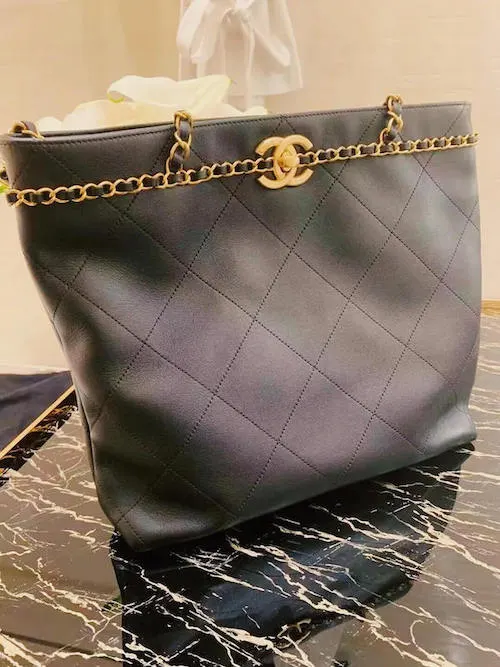 Its most significant feature is the chain design, and the bag also has a circle of leather wear chains.
Many of Chanel's chain bags are too long and cannot be adjusted. This one is relatively friendly.
There is a full leather strap between the two long chains, which is more comfortable to carry than a metal chain.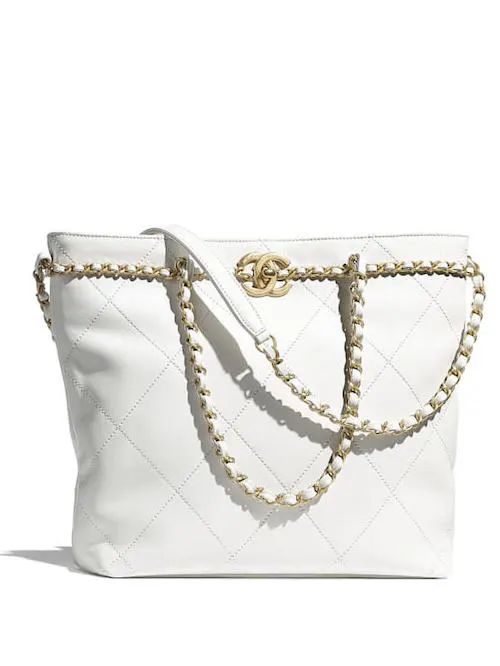 The matte calfskin is quite soft, and the bag can stand on its own.
Black is, of course, more durable. White is also beautiful, but someone may be worried that it is easy to get dirty.
It has two sizes, one large and one small. The small horizontal iPad can be buckled normally, and the large vertical can hold a 13-inch laptop. If there are not many things carry, small size is enough.
This bag is hard to purchase online.
3. Loewe Anagram Tote
The Loewe Anagram tote is convenient and so cute.
If you want to keep a 13-inch laptop, the smaller one is more suitable.
This series has two shoulder straps, one long and one short. The short shoulder straps of the size are woven, adding some casual elements to the bag, but it feels that it will add some weight to the bag.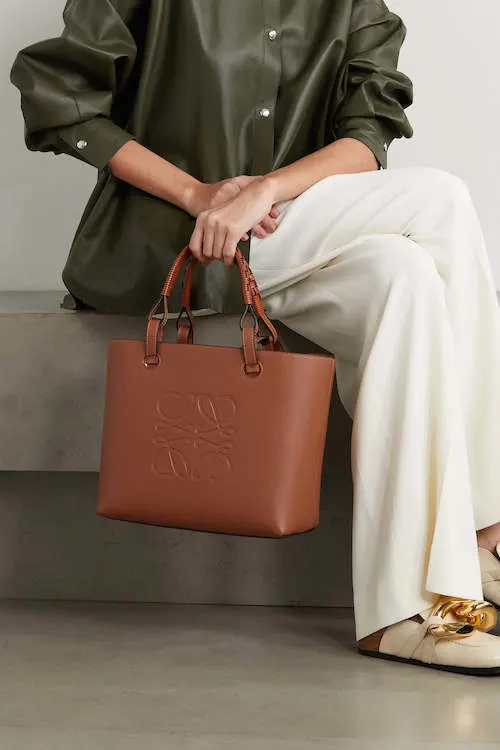 They also have a canvas one. The inside is made of calfskin, and the price is lower. But the canvas one is heavier.
Totes We Love: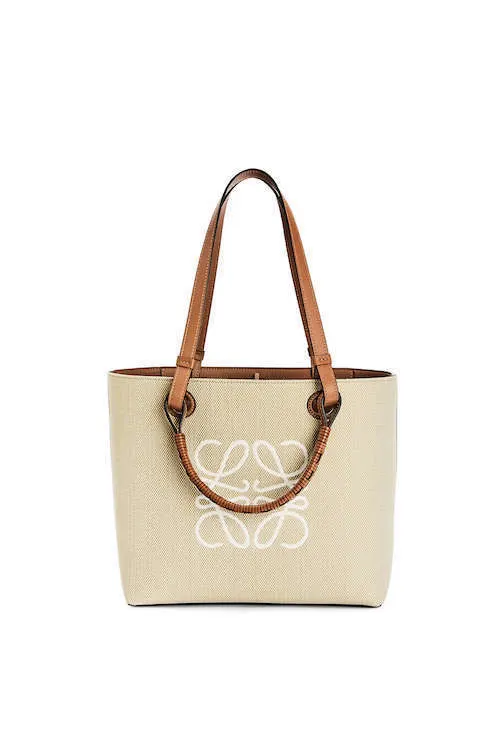 4. LOEWE Shell Tote
The overall design of this tote bag will be more lively; it is a moon shape, you can see that the body of the bag is shaped with stitched pleats, it is also called "shell bag" vividly feels really like a scallop shape.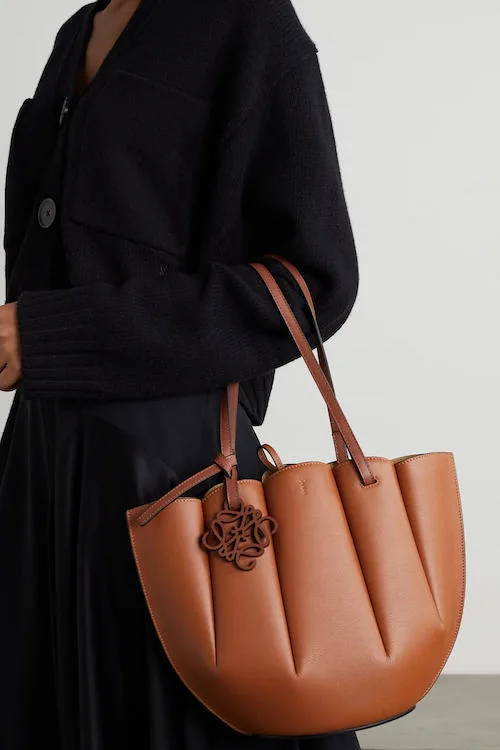 Shell tote is also a stiff tote bag, but its design is more rounded, without edges and corners, and is more suitable for a casual work outfit look.
In addition to work, this bag is also very suitable for carrying when traveling.
Many tote bags are practical and lack in appearance. This Loewe makes up for this. The unique bag shape makes it easy for you to be stylish immediately!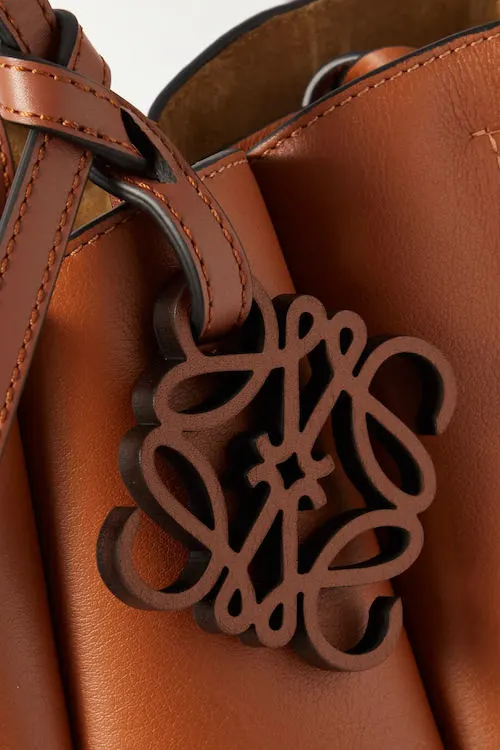 In addition, I always love Loewe's leather. This bag uses its most classic Nappa cowhide. It looks smooth, but at the same time, it is not so easy to be scratched.
There is also a denim one that will be more friendly in price, and the weight of the bag is relatively light.
Totes We Love: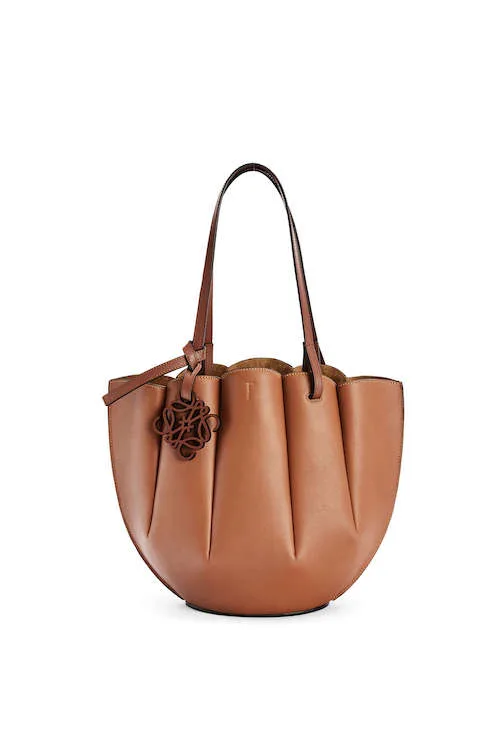 5. TOD'S Timeless Shopping Bag
TOD'S tote bag is another style.
I have a small bag in this series. The leather is also perfect. You will fall in love with it.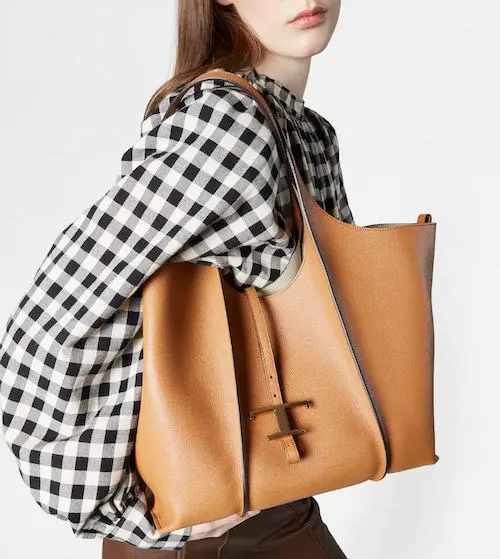 It has a large capacity. A4 files, 13-inch computers, and umbrellas can be put in, and it also comes with a small inner bag. The whole is relatively light.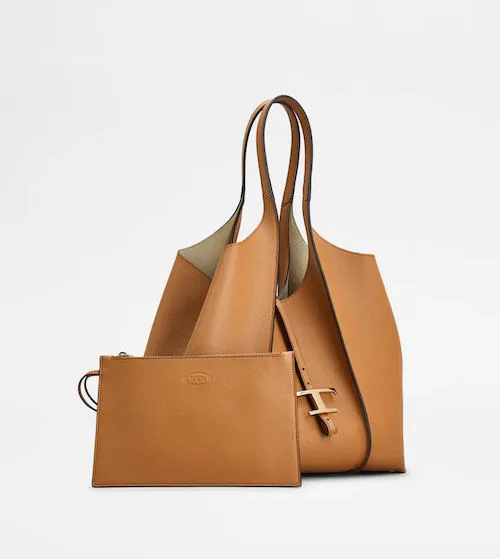 It can also change the shape. There is a strap on each side, and it is usually used as a big bag when you open it.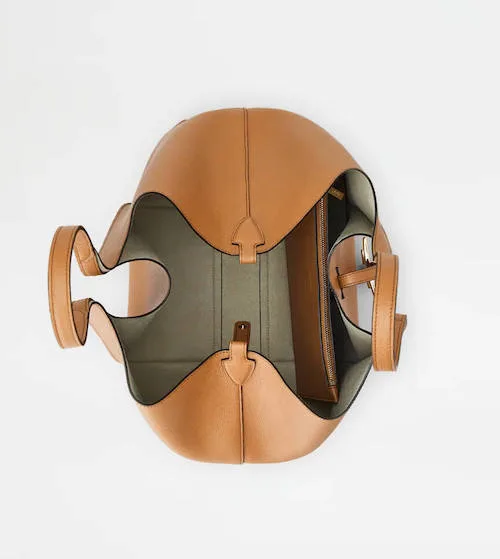 Connect the two straps to buckle, and it becomes a basket shape, which is quite fun. The strap is relatively long and can be carried on one shoulder. But it feels better if you hold it in your hand, and it's chic and casual.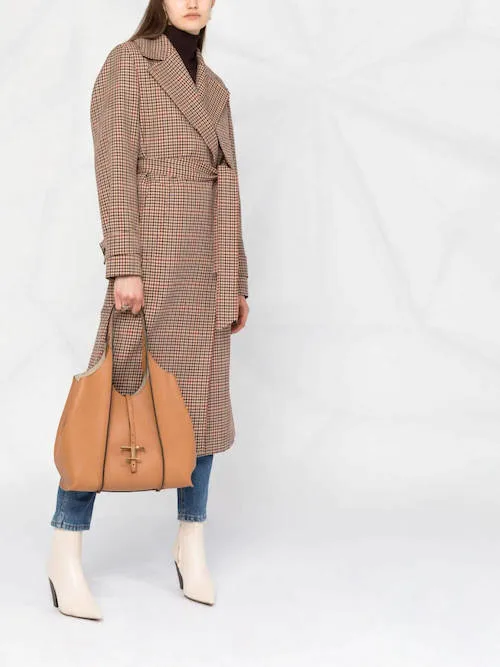 Totes We Love: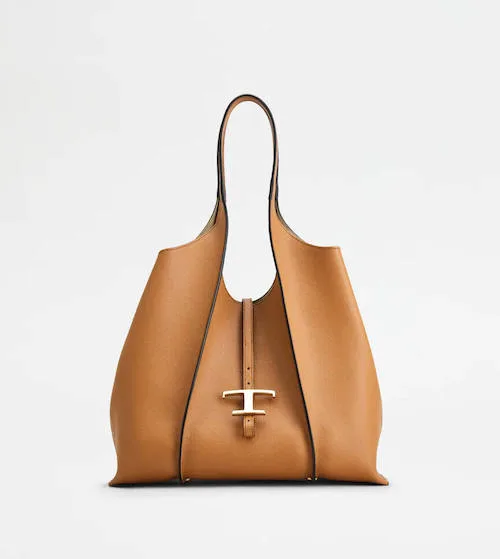 Shop On 24s (the lowest price we can find now!!)
Best Designer Work Tote Bags:

$750 – $1,500
6. Gucci Ophidia GG medium tote
The denim style is fully back. Many brands have denim bags.
Gucci's Denim series is quite popular. The Jackie 1961 is also very retro and cute.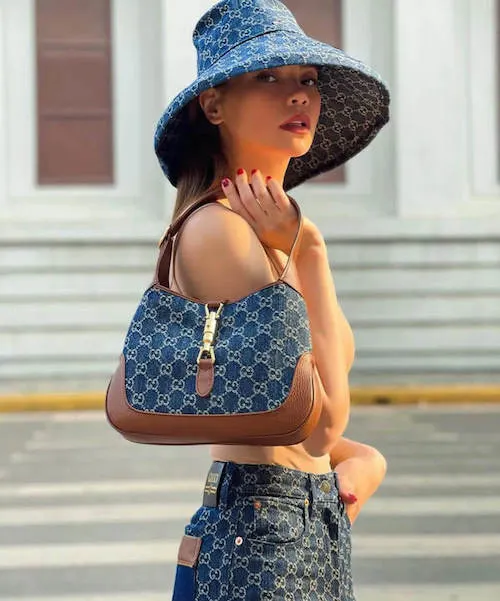 Although the denim tote's type is not much different from its classic Ophidia tote, it is replaced with a denim material to combine leisure and fashion. It has a taste of old times and is more unique.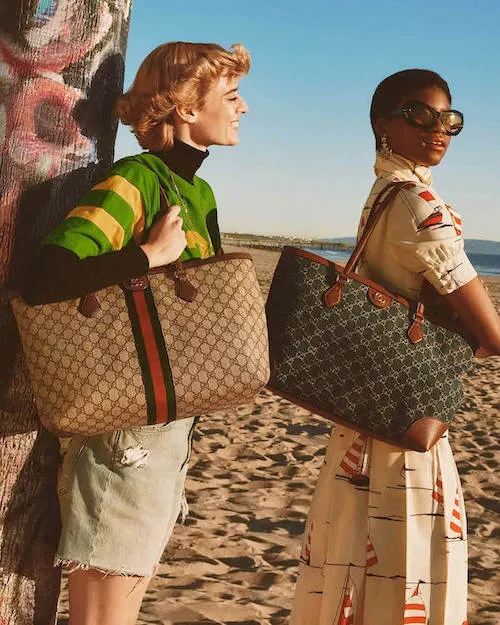 In addition, there is a suction buckle, which is safer than the utterly open one. The length of the strap is just right so that it can be carried on one shoulder, even in thick clothes!
The bottom of the bag is added with cowhide, which can make the whole bag hold up and be more stylish, will not collapse, and will not be easy to deform after loading heavy objects.
Totes We Love: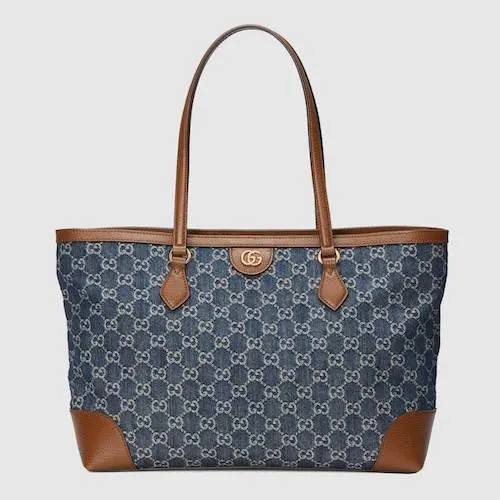 In addition to Gucci, Saint Laurent also has a denim tote.
It is made of denim on the outside, suede is used for the handles, etc., and the inside is leather.
7. Bally Calie Tote
Bally also produced an oversized tote with a hollow design, which is quite distinctive. If the dress code requirements are not so strict at work, you can also consider it.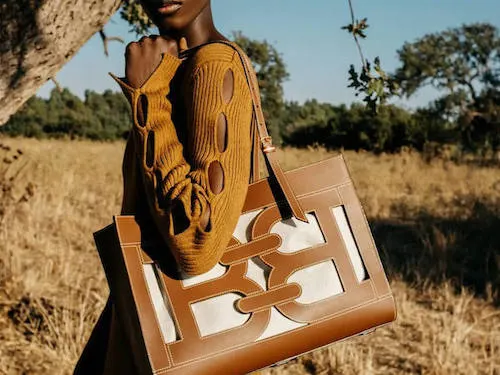 Its inner canvas bag and the outer leather bag can be separated. The inner bag has a shoulder strap and can be used as a large canvas bag alone. You can also DIY it yourself and equip it with a separate inner bag, which is fun and useful!
This bag can hold everything. A 14-inch laptop and files are stuffed casually. The bottom of the bag is supported, and it is not easy to deform. The shoulder strap can also be adjusted according to your favorite length without being compressed.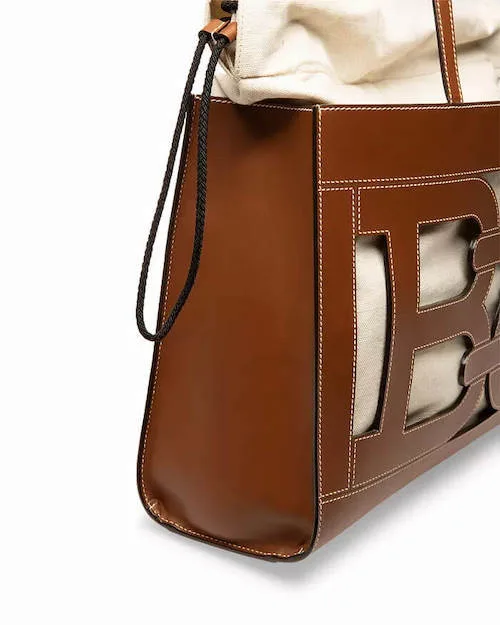 This kind of square-shaped bag is mostly hard because it needs to be shaped, and this one is also hollowed out. When first used, it will be a bit stiff. It should be better to carry it for a while or wear thick clothes.
Totes We Love:
8. Fauré Le Page Daily Battle
Fauré Le Page is still a relative niche brand. It has a history of more than 300 years, and it is also the royal brand of France.
At first, it made firearms and armors for the royal family and some marching boxes and holsters. After the war, Faure Le Page transformed into leather craftsmanship, which soon became popular with everyone.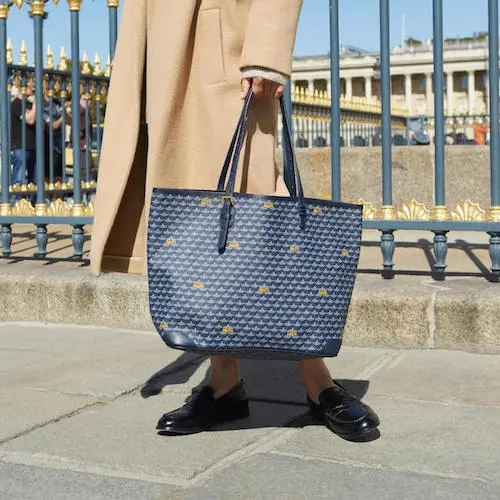 Many people think that Faure Le Page is very similar to Goyard, but their details and monograms are very different when you look closely.
The monogram of Fauré Le Page is a classic dragon scale pattern.
What's interesting is that the design of the bag is closely related to the "7". The dragon scale pattern has to go through 7 processes before printing, and each dragon scale pattern has 7 straight stripes, and every 7 scale has a brand logo.
In terms of material, it uses a more durable waterproof canvas.
The shoulder straps are well designed, and the stitching process of the shoulder straps is embedded in the bag, which will be more firm.
The length of the shoulder strap can be adjusted.
Many tote bags have the problem of too short shoulder straps. Even if they are worn thick in winter, the bag cannot be carried in the arm. Faure Le Page solved this problem. You can choose the most suitable length for you!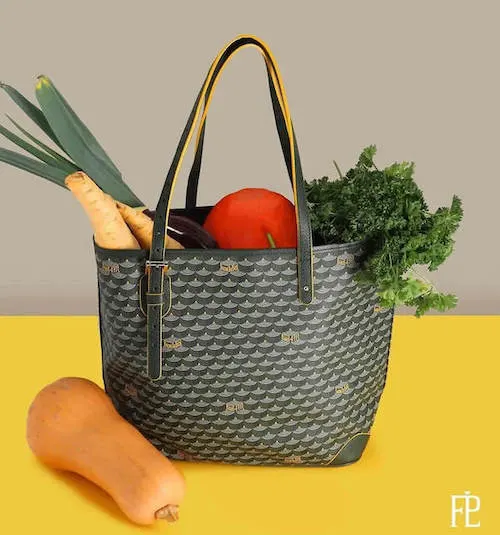 Their Daily Battle comes in five sizes. This size looks good on hand. If you don't need to bring a laptop, the size of 27 is quite suitable.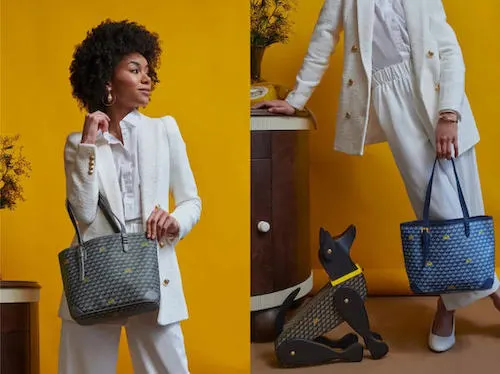 The bigger one is 32, which has enough capacity even as a business travel bag and a mommy bag (of course, there are also larger sizes). And there are several colors to choose from. This size will be more expensive.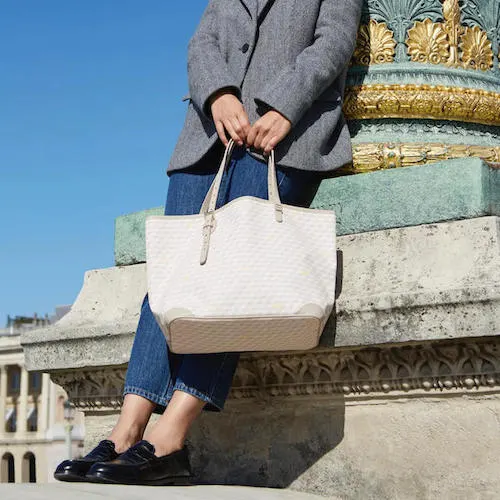 Totes We Love: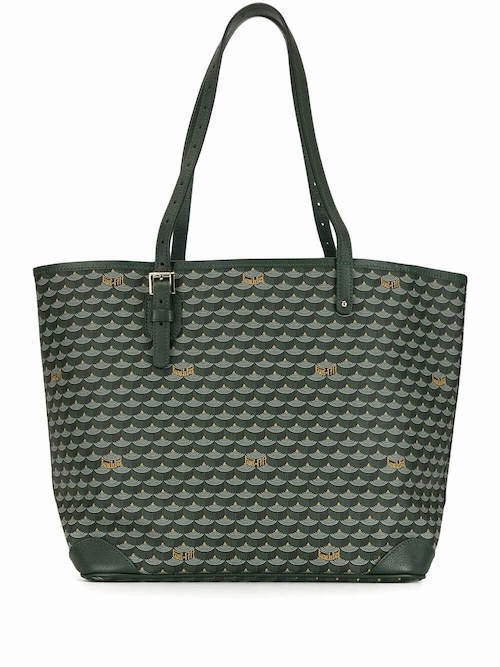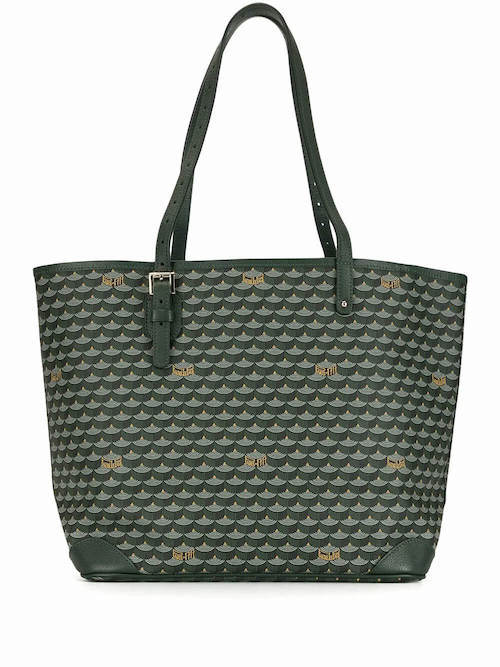 Shop on VestiaireCollective (used ones)
9. Stella McCartney Logo Tote
I recommend the Stella McCartney logo tote more than the most famous Falabella chain bag for work tote bags. One of the reasons is that the Falabella is too heavy. Considering the practicality of life, the logo tote is more practical.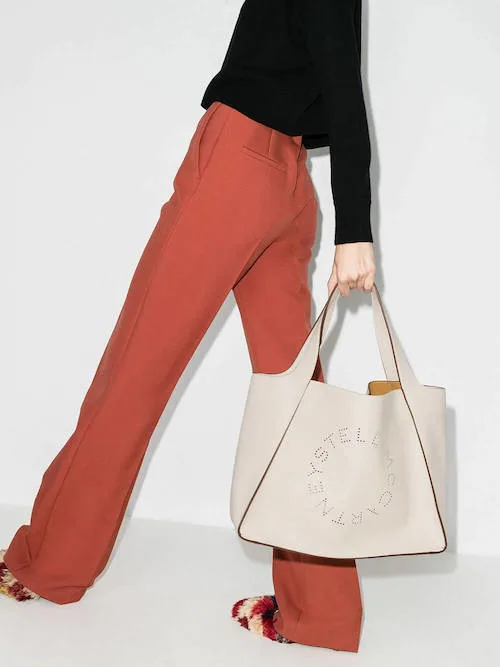 Everyone knows that Stella McCartney is a designer who engraved environmental protection into DNA. Since the Chole era, she has insisted on protecting wild animals and never used animal leather and fur as materials.
It is very light and soft as a whole.
Many people also like to think of it as a "mummy bag." It is very light, and the logo embroidery is also very stylish.
Totes We Love: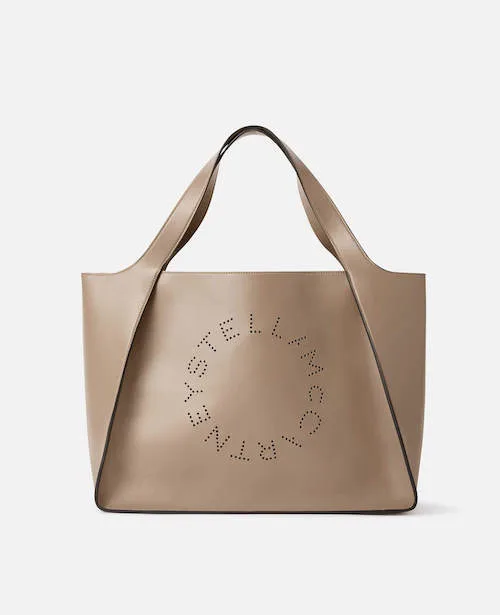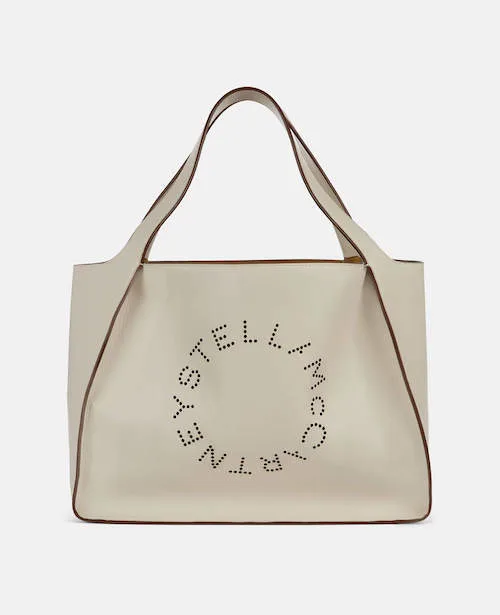 Shop on Farfetch (The Lowest Price!! Below $750!!!)
Best Designer Totes For Work: Under

$700
10. JW Anderson Oscar Wilde tote bag
If you want to buy a unique and stylish work tote, I would recommend JW Anderson.
This tote bag is made of canvas. The unique thing is that the writing on it almost restores Wilde's manuscript "The secret of life is in art."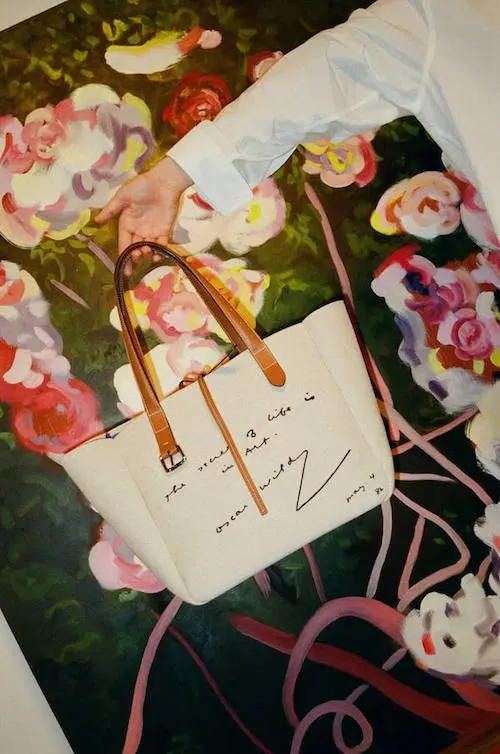 This tote bag is based on their classic belt handbags, using recycled canvas material.
Belt's canvas is exceptional. It is made from about 8 0.5-liter bottles. It is more densely woven than other canvas materials and is embroidered with the iconic anchor pattern, which is simple and durable.
If you look closely, you can find that the handles are made to imitate the belt design, and each handle is made of padded leather. Isn't it special?.
Totes We Love: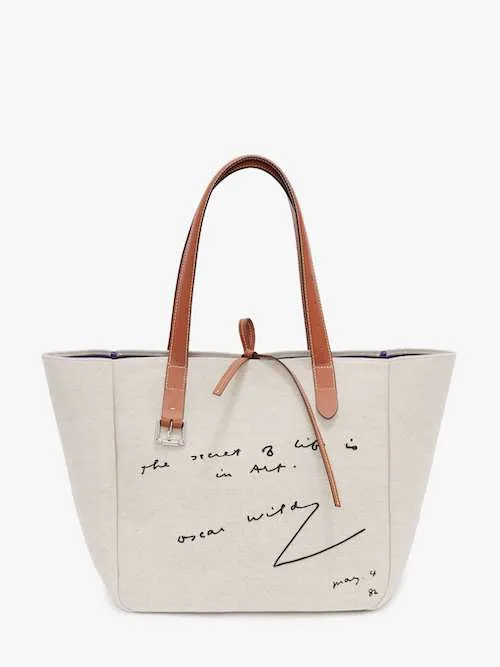 This post was all about the best designer totes for work.
About The Author
Tracy is an experienced personal stylist, shopping expert, and fashion & lifestyle blogger. She has been featured on Time Magazine, Bustle, Best Life, Glam, The Zoe Report, Mic, and GOBankingRates, for her insights on fashion, beauty, home decor, and lifestyle. Read More
Related Posts: