Looking for classy winter outfits for ladies? Check this post for the 50+ chic winter outfit ideas for the cold-weather to copy to catch the winter fashion!
When the temperatures drop and the snow starts to fall, it can be difficult to maintain your sense of style.
You don't want to sacrifice your fashion sense for warmth, but you also don't want to look like you're trying too hard.
Whether you're headed to the office or a holiday party, you'll need a few key pieces to create the perfect winter outfit.
A cozy sweater, chic coat, and stylish boots are essential for a stylish winter look.
With these key pieces, you can put together a variety of looks.
Want more inspiration?
If you are looking for the best winter fashion style tips on how to look classy this winter, you've come to the right place.
In today's article, I am sharing with you classy winter outfits for women to copy for different occasions.
So scroll down to check these chic and cute winter outfit ideas and don't hesitate to pin the best winter outfits to the Pinterest board, and share them on social media sites.
This post may contain affiliate links, which means I'll receive a commission if you purchase through my link, at no extra cost to you. Please read the full disclosure here.
This post is all about classy winter outfits.
How To Build Up Classy Winter Capsule Wardrobe
What exactly do you need to build your own winter capsule wardrobe?
Outerwear:
A few basic color coats, a black blazer, and a classic khaki trench coat
Bottoms:
A stylish skirt is indispensable, and three pairs of easy-to-wear pants: leather pants, wide-leg pants, jeans
Knitwear and sweatshirts:
Basic black knits, striped pullovers, and half-zip sweaters are trending this year
Shoes:
One pair of comfortable sneakers, one pair of knee high boots, and one pair of ankle boots or combat boots.
Each item above can be combined and matched at will.
If you need to build a capsule wardrobe for winter, having the above items is enough to make a stylish and good-looking winter outfit.
How can I look elegant and classy in winter?
As the weather gets colder, it can be difficult to find ways to stay chic.
However, there are a few key elements that can help you look elegant and classy even in the winter.
First, make sure your coat is flattering and well-fitting.
A good coat is essential for any winter outfit, and you want one that will make you look put together.
Second, invest in some quality boots.
Boots can be both stylish and practical, keeping your feet warm while also looking great.
Finally, don't forget accessories.
Gloves, scarves, and hats can all add a touch of class to your outfit and keep you warm at the same time.
What should I wear for a chic winter look?
Winter can be a difficult season to dress for, but with a few key pieces in your wardrobe, you can look chic and elegant all season long.
So what should we wear to stay warm and stylish at the same time?
Here are a few ideas to get you started:
Oversized sweaters are always in style and they'll keep you cozy when the temperatures start to drop. Pair them with leggings or skinny jeans and you're good to go.
If you want to dress up a bit, try wearing a long, flowing dress with some tights underneath.
Add a scarf or cape for extra warmth and you'll look like a chic winter princess.
A great coat is essential for any winter wardrobe. Look for a coat that is both stylish and practical. Completes any outfit and will keep you warm on even the coldest days.
Boots are another essential for winter weather. Choose a boot that is both comfortable and stylish.
How should I dress for a fancy winter?
It's that time of year again when the weather outside is frightful, but the social calendar is still full.
If you have a winter wedding, holiday party, or New Year's Eve gala to attend, you may be wondering how to dress in a way that is both stylish and appropriate for the season.
Here are some tips for putting together a chic outfit for a fancy winter event:
Go for a dark color palette. Jewel tones are always festive and elegant.
Layer different textures to add interest and dimension to your look. A fur stole or velvet capelet over your gown adds a touch of luxury.
Make sure your fabrics are substantial enough to stay warm without sacrificing style. Thick woolen fabrics or cashmere blends will do the trick.
Don't forget the details! Add chic jewelry or shining statement pieces to bring your style to the next level.
Add pieces in festive colors as well as bright pieces. Sequin, olive green, dark blue, and deep red are not only great for winter festivals but also can be perfectly combined with any neutral color, adding a little bit of personal touch to the entire look.
How can I make my clothes look thinner in winter?
As the weather gets colder, you don't want to look frumpy, but you also don't want to freeze.
How can you strike the perfect balance?
Here are a few tips to help you look thinner in winter:
Stick to dark colors. They tend to be more slimming than light colors.
Layer your clothing. This will create the illusion of a smaller waistline.
Avoid bulky fabrics. Choose materials that are lightweight and flowy.
By following these simple tips, you'll look chic and stylish all season long!
Classy Winter Outfits For Women
Want more inspiration? Check the below classy cold-weather looks for women to copy.
Different Shades of Brown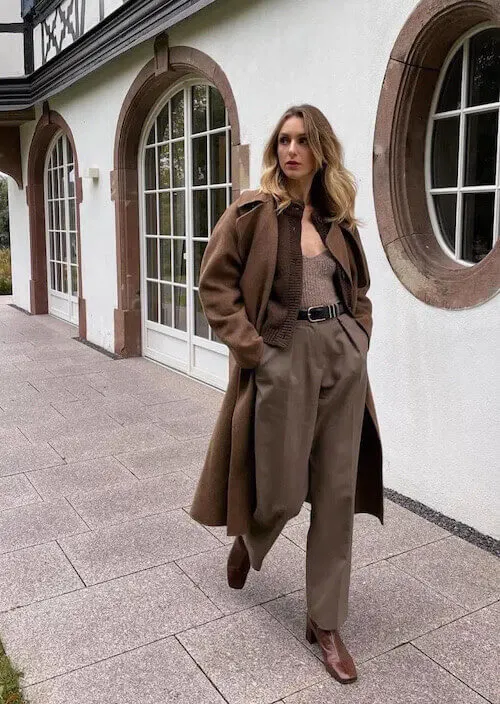 Gray And White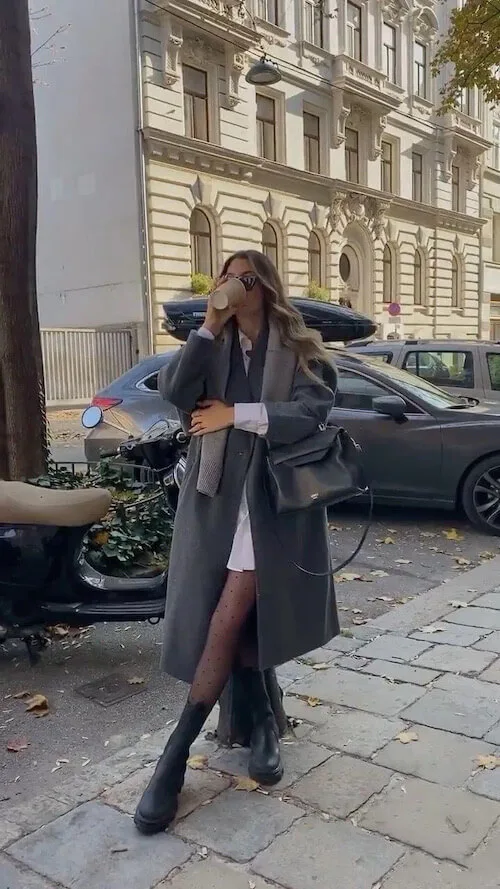 Gray and Black Chic Look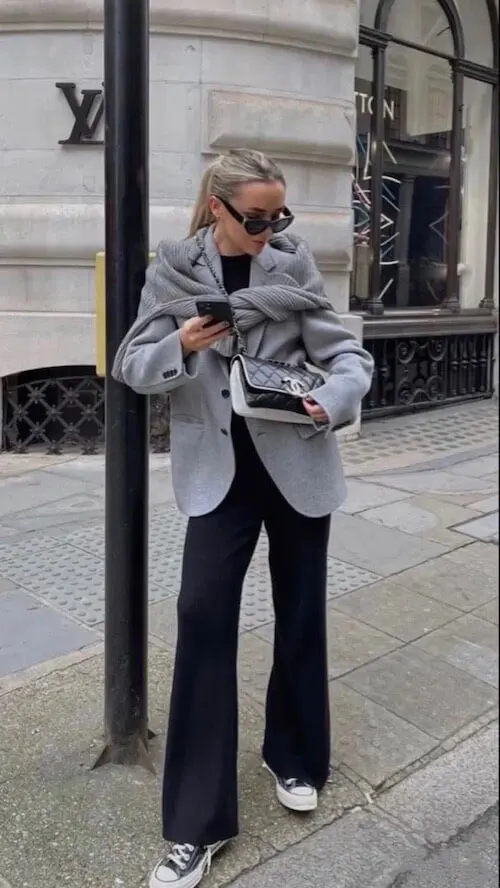 Short Coat + Black Pants + Loafers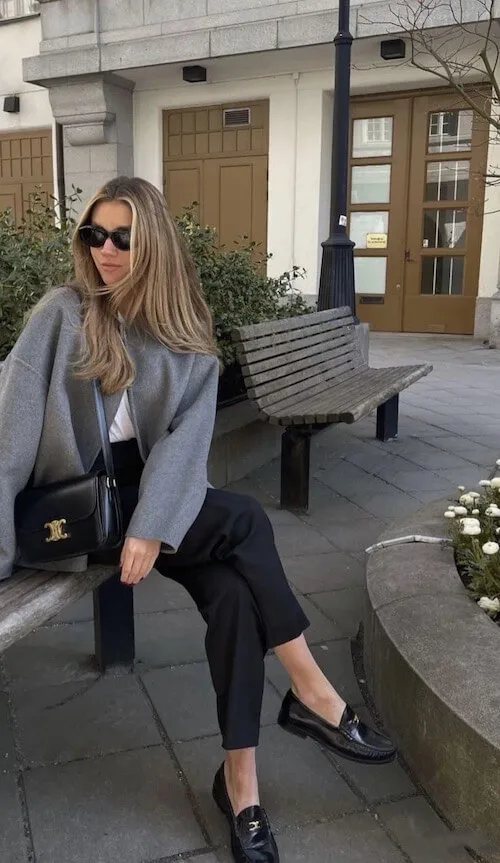 Tan Crop Top + Beige Coat + White Pants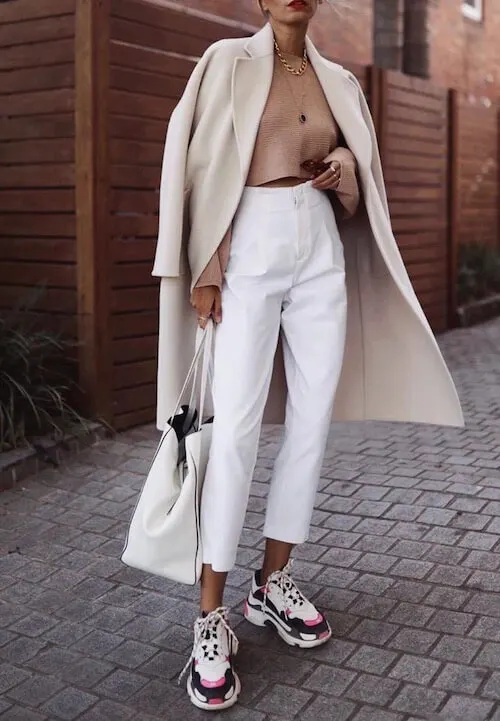 Blazer Suit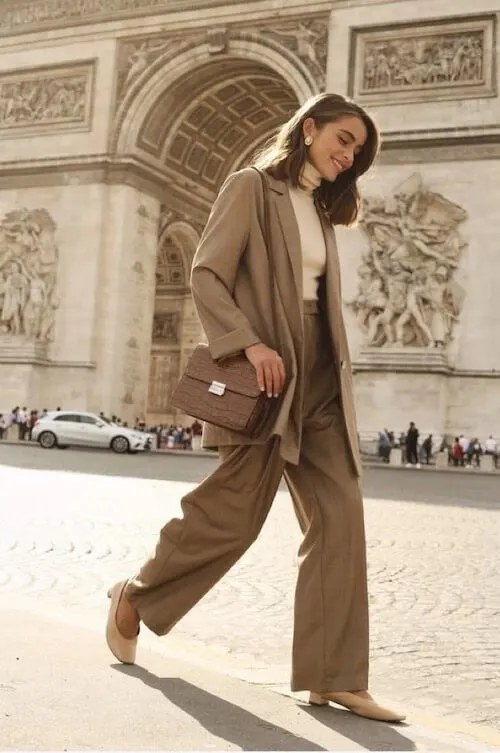 Winter Pants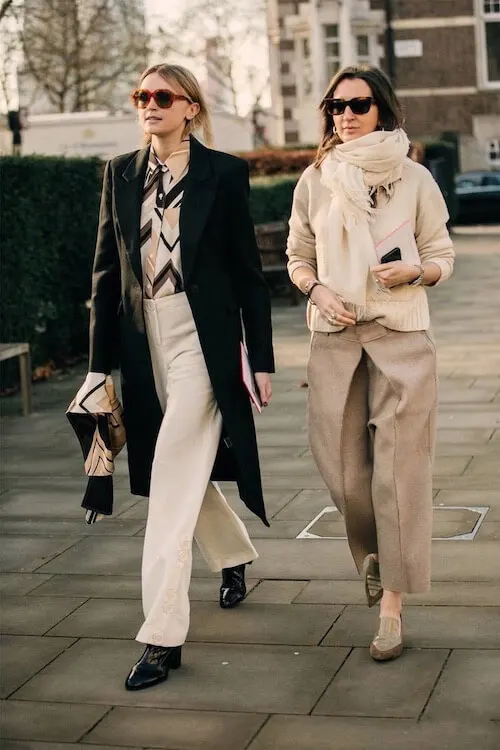 Winter White Pants Outfit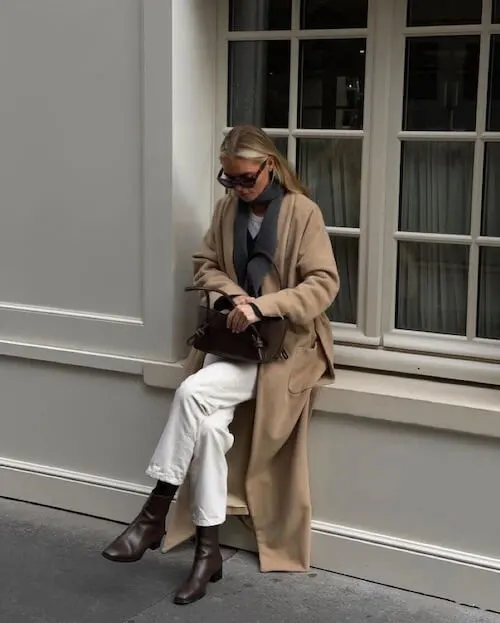 Trench Coat Outfit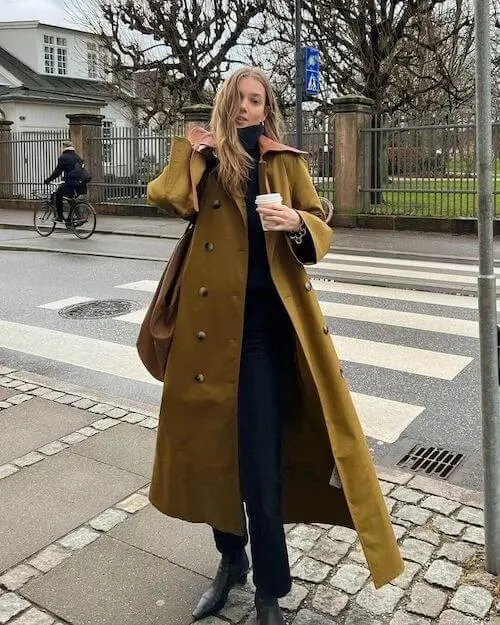 Add A Hat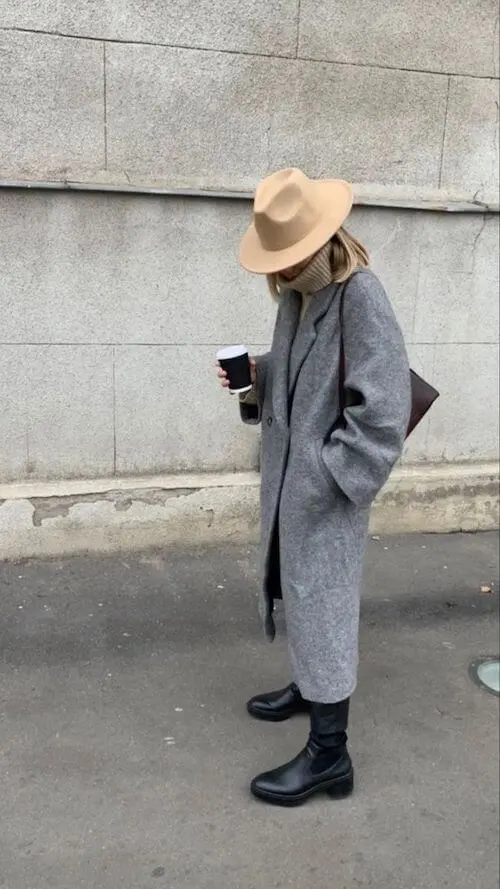 Black Pants Outfit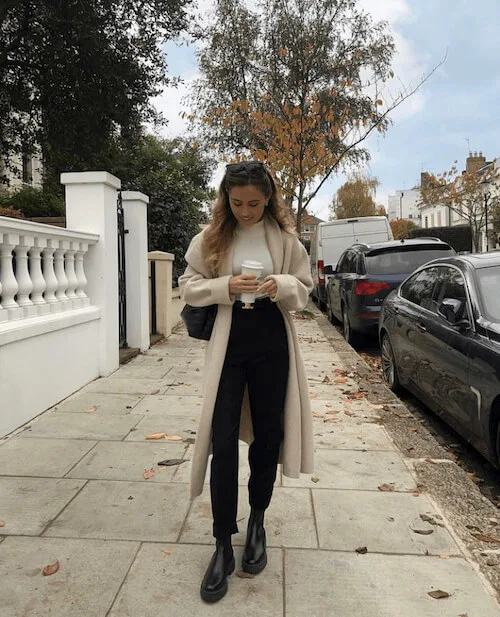 Black Coat Elegant Look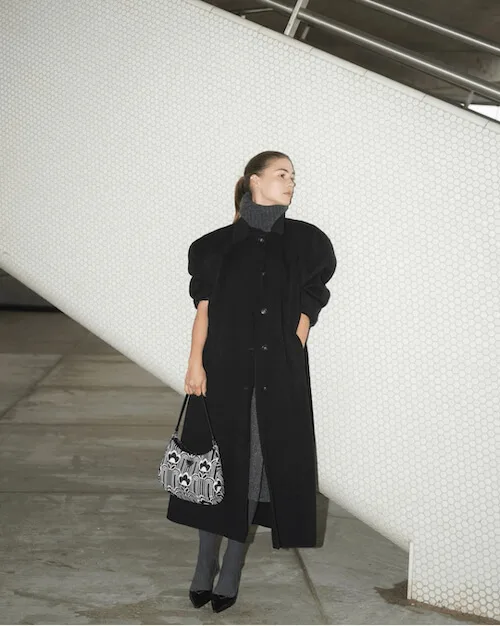 IG@sophiaroe
Minimalist Winter Style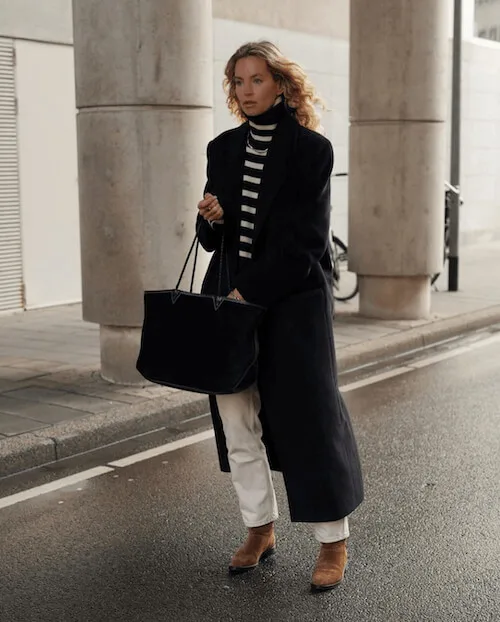 IG@anoukyve
Elevated Easy Winter Outfit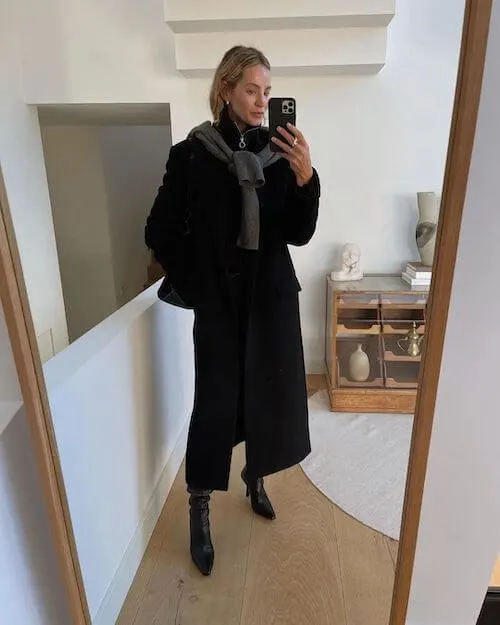 IG@anoukyve
Black Coat and Blue Jeans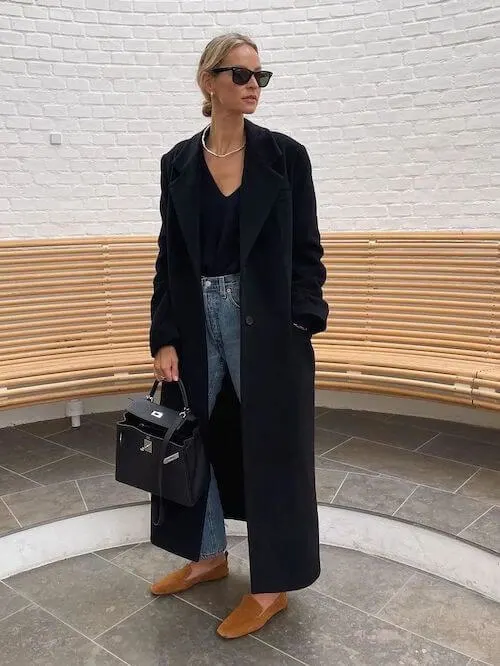 IG@anoukyve
Shorts and Black Tights Outfit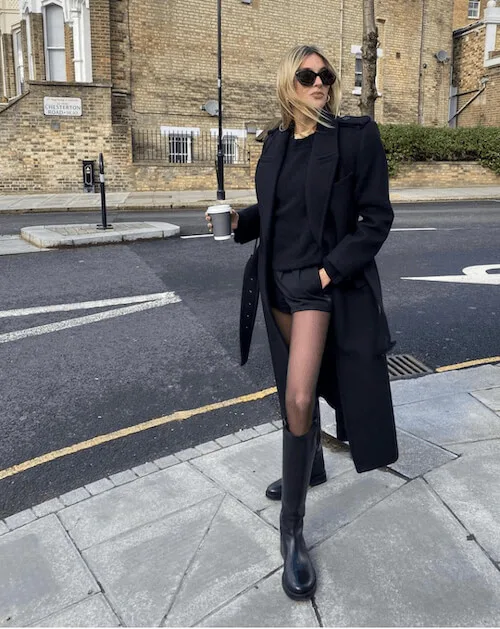 IG@camillecharriere
White Long Coat + White Scarf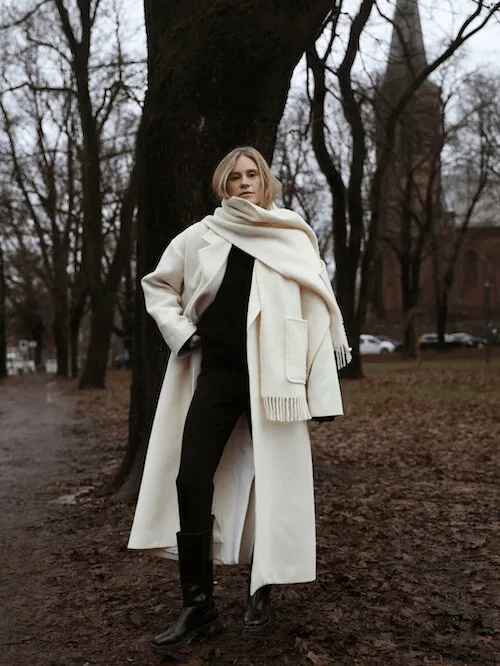 IG@tineandreaa
Beige, White and Cream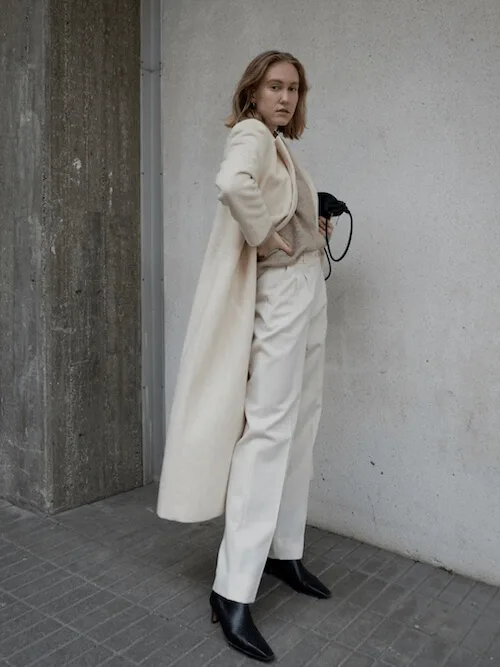 IG@tineandreaa
Tan Coat and Cute Scarf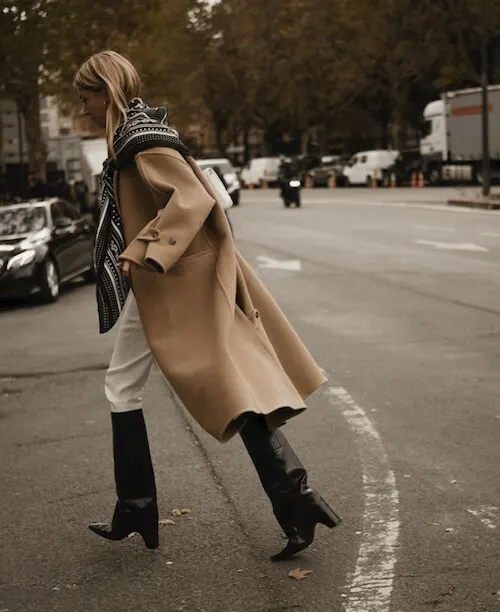 IG@camillecharriere
Chic Coat Outfit
IG@lindapyra
Tan Coat, Denim Jeans, and Black Booties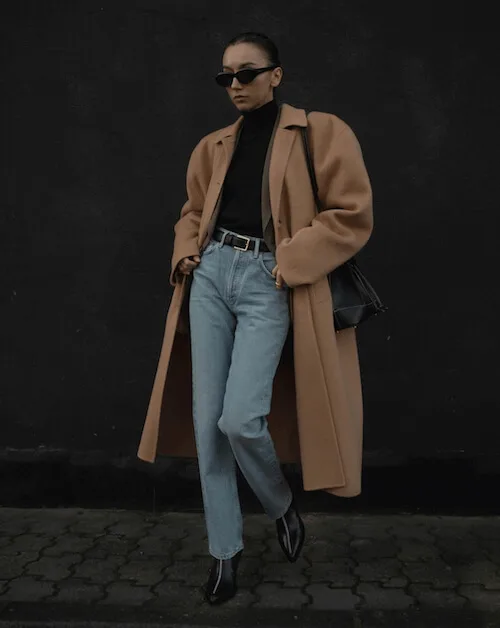 Winter Layering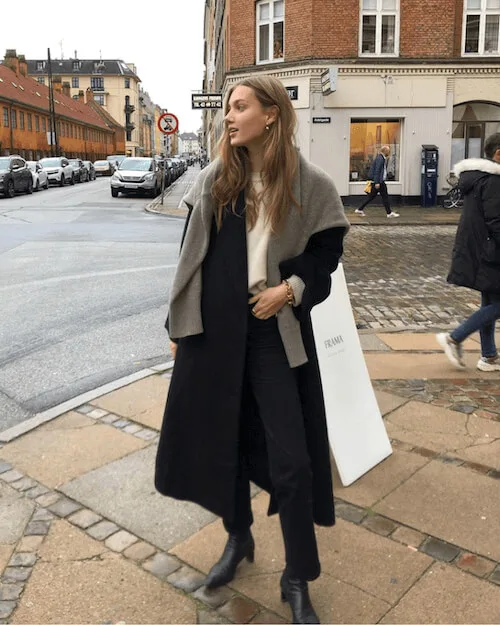 IG@ceciliemoosgaard
Trench Coat and Striped Sweater
IG@anoukyve
Black Blazer and Snakeskin Boots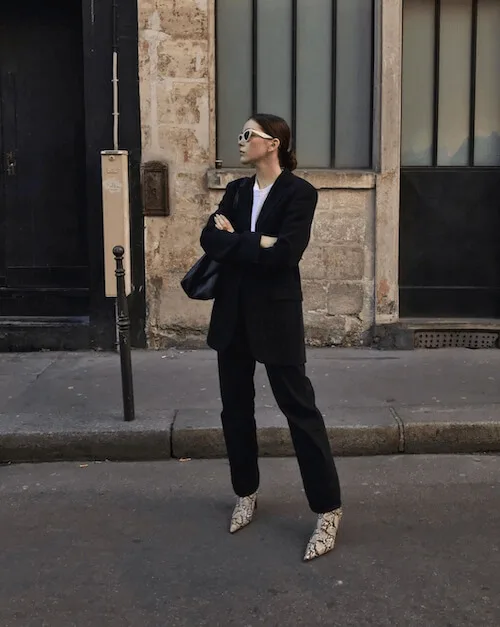 IG@itsmarijh
Winter All Black Outfit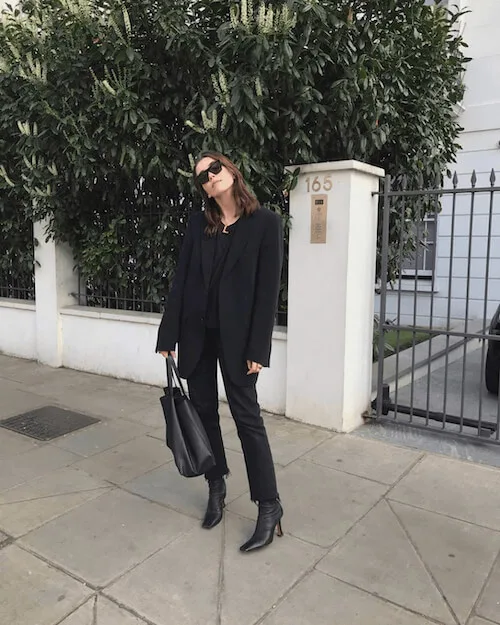 IG@itsmarijh
Black Knee Boots and Skinny Jeans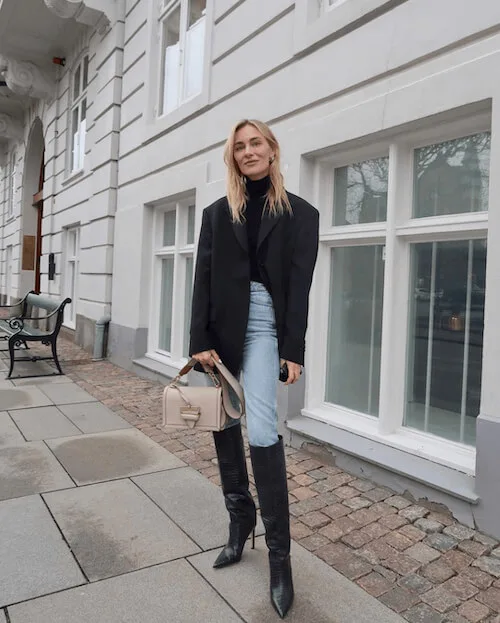 IG@mariehindkaer
Black Leather Blazer + Maxi Dress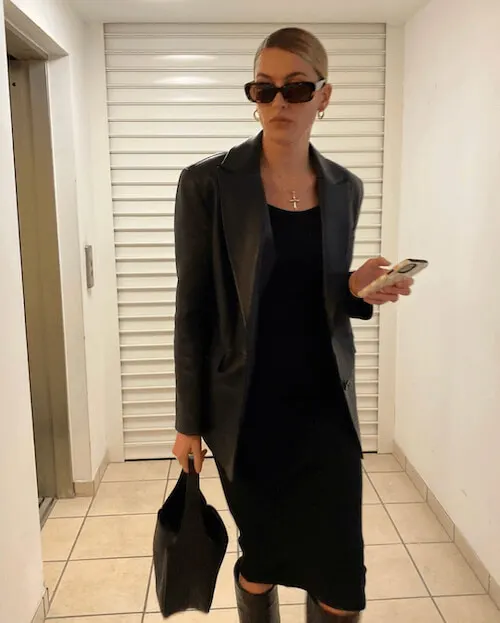 IG@camillecharriere
Light Gray Blazer + White Maxi Dress + Belt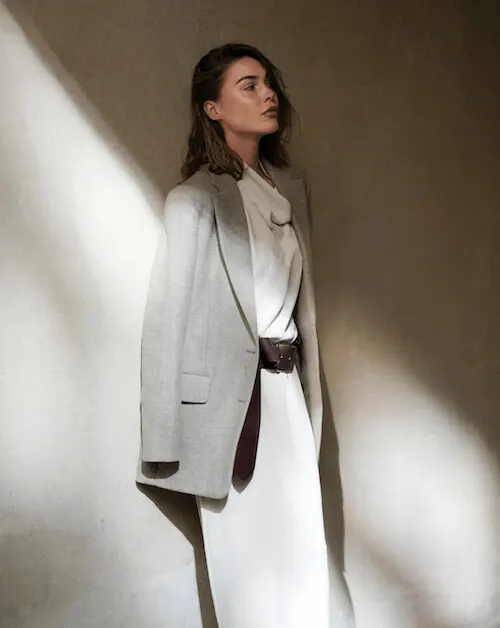 IG@sophiaroe
White Long Coat + Black Wide Leg Pants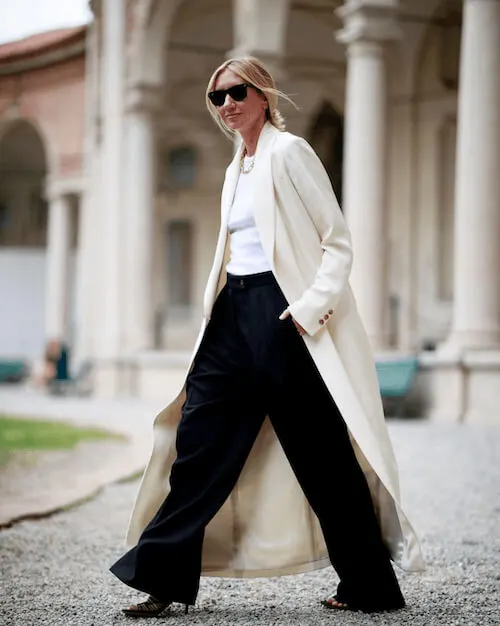 White Blazer + Black Pants + Black Heels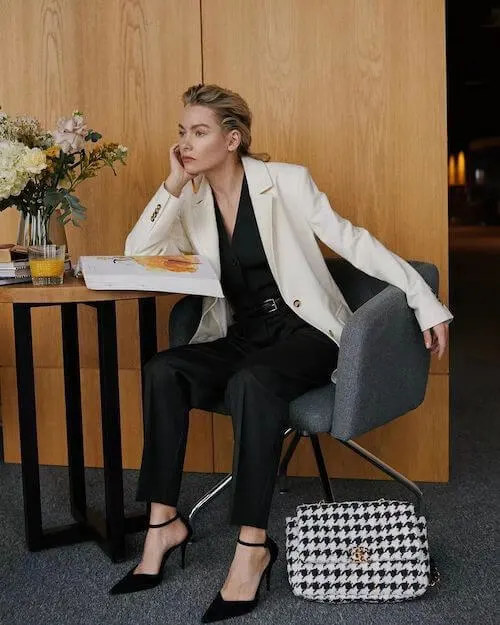 via Present & Simple
Beige Monochrome Look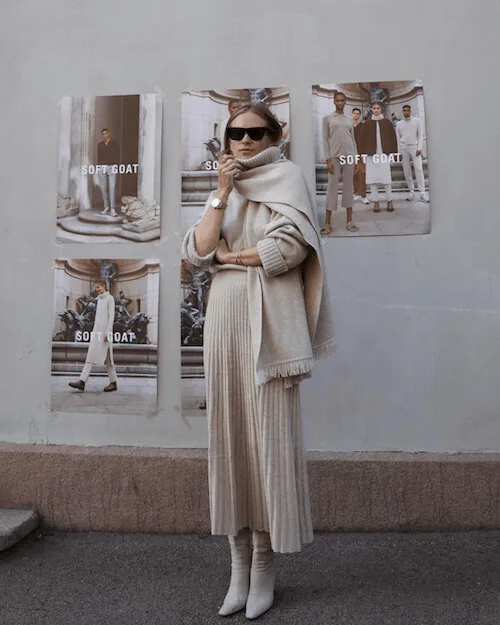 IG@tineandreaa
Olive, Gray And Black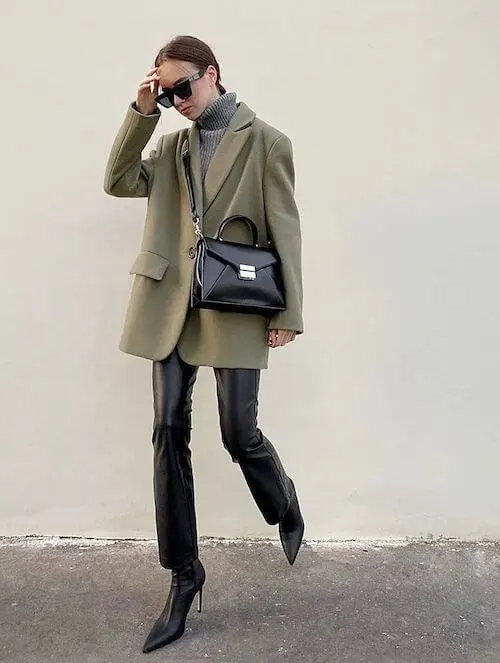 Gray Coat And Black Tights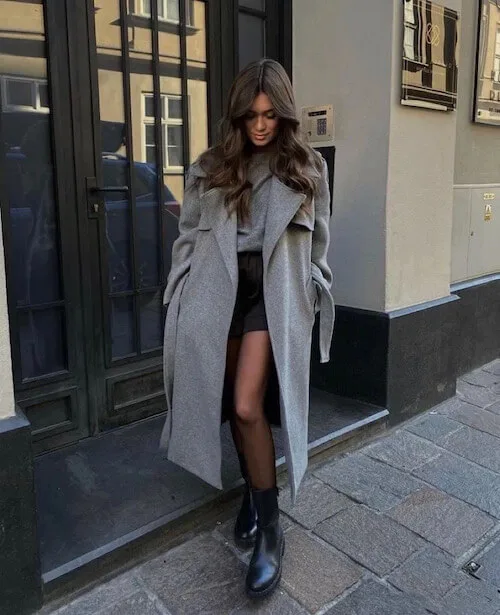 Black Street Style For Cold Months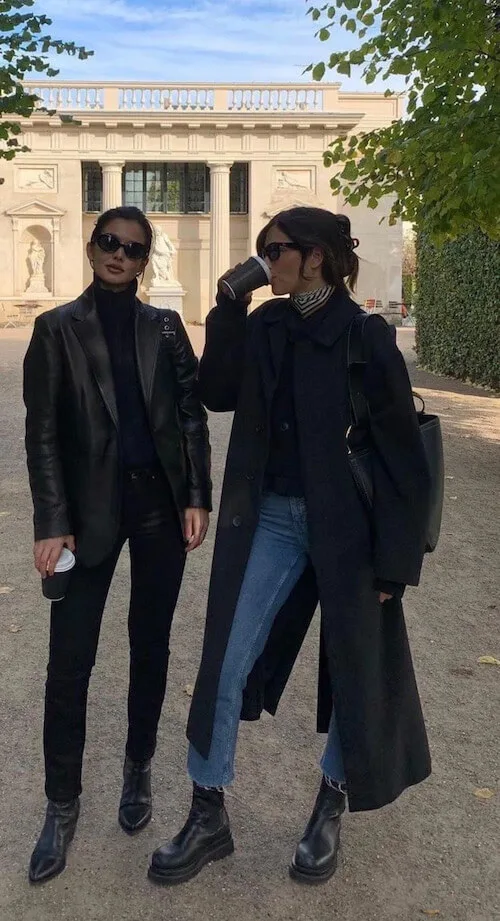 Scroll on to shop for elegant and stylish looks for the winter days from our favorite online fashion stores.
Sweater Dress + Teddy Long Coat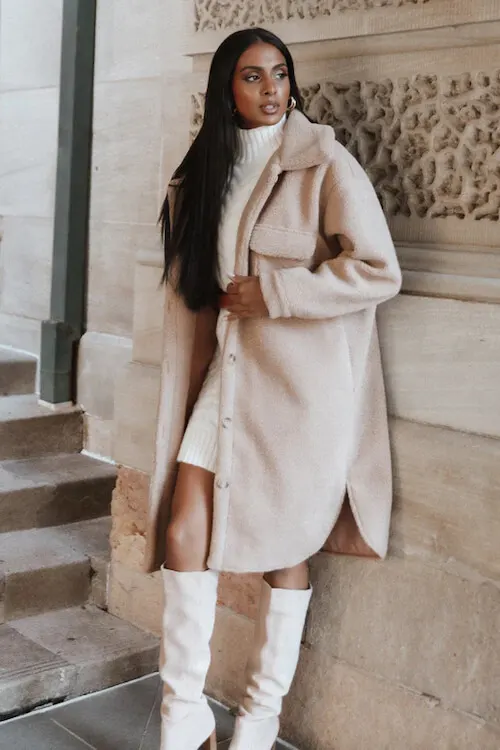 Cute Scarf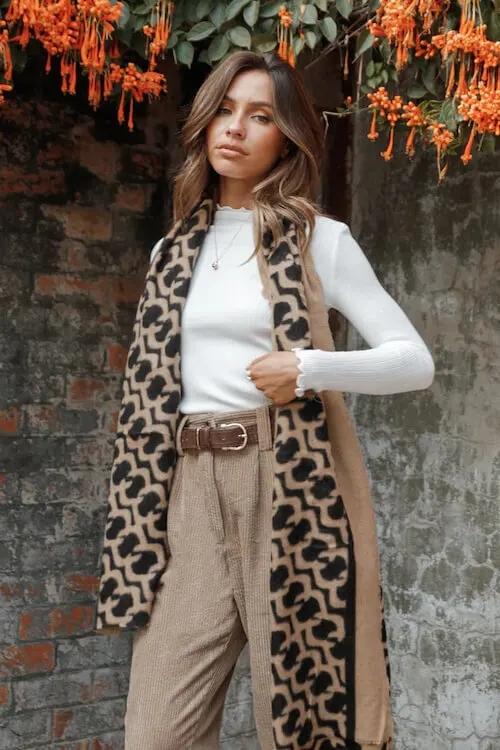 Puffer Jacket + Sock Boots
Puffer Coat + Chunky Booties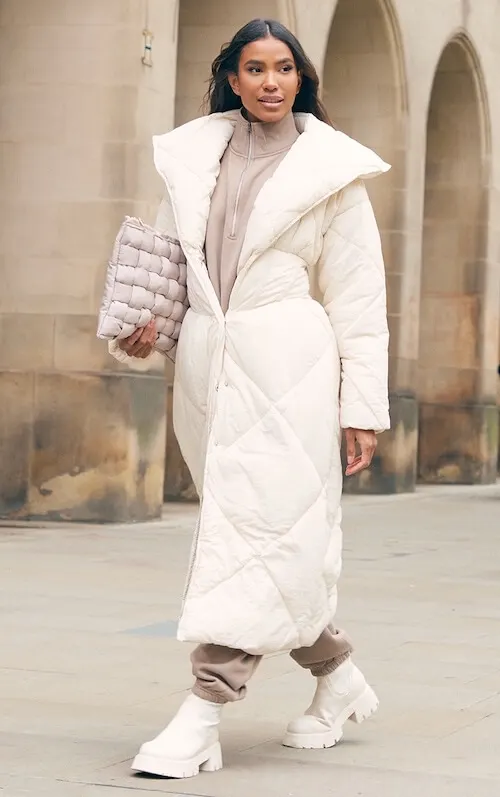 Turtleneck Sweater Dress + Thigh High Boots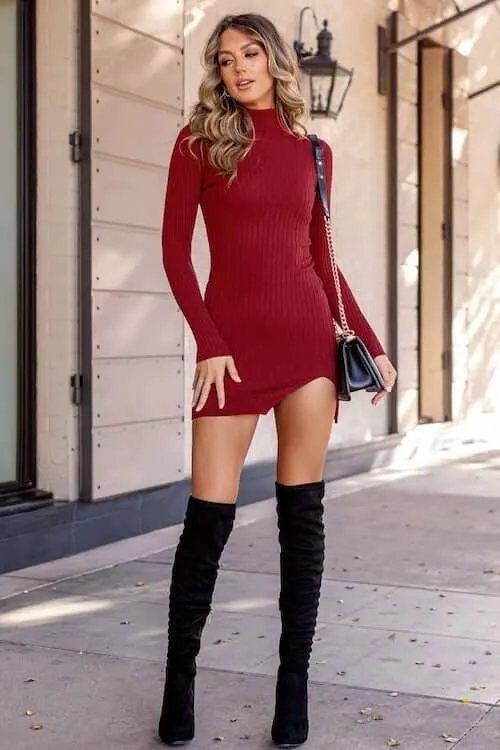 Chunky Camel Knit + Maxi Skirt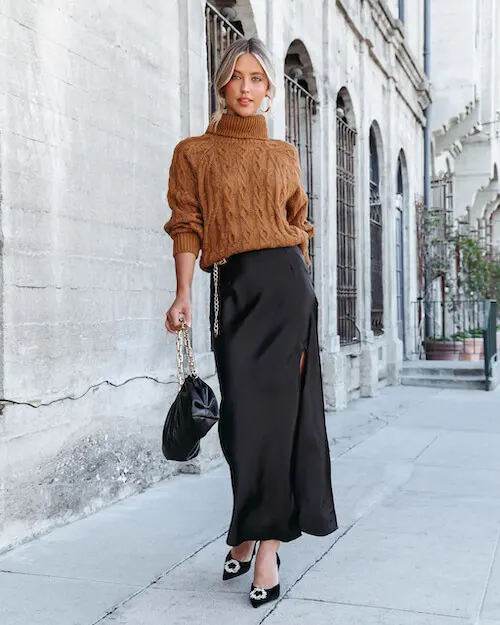 Camel Coat, Chunky Knit, Jeans and Ankle Boots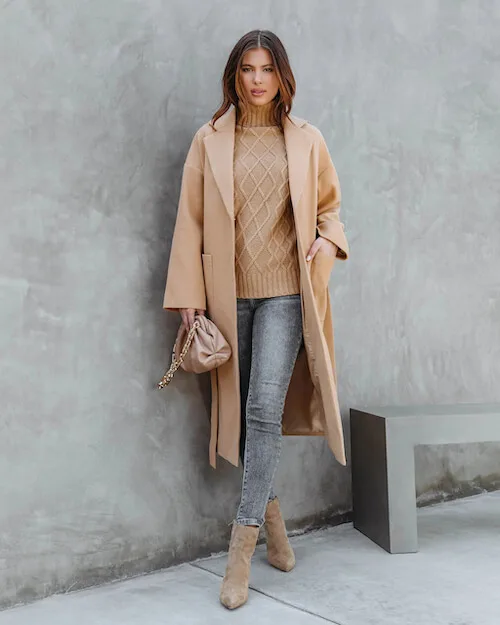 Shearling Coat + Beanie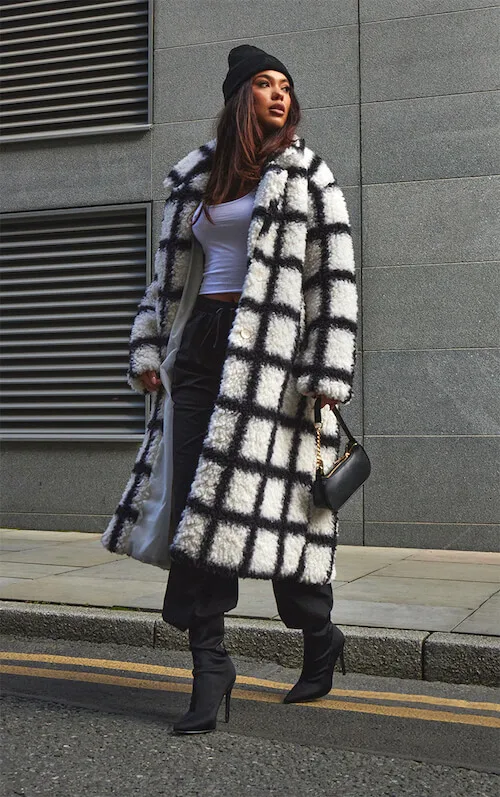 Black Leather Jacket + Black Leather Leggings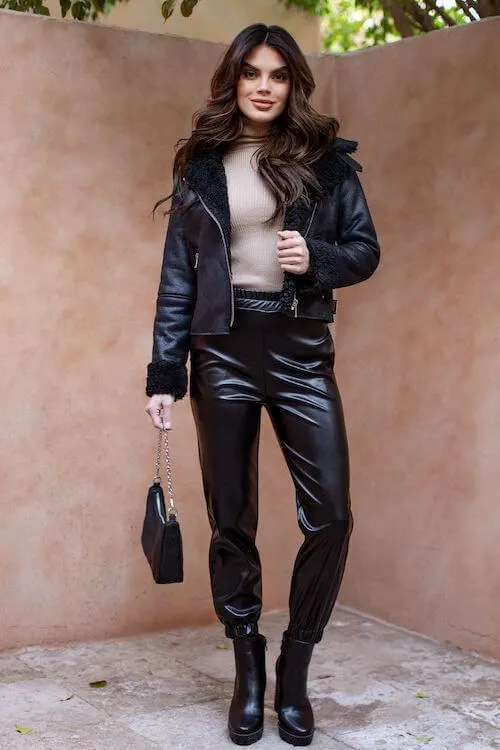 Leather Blazer + Mini Skirt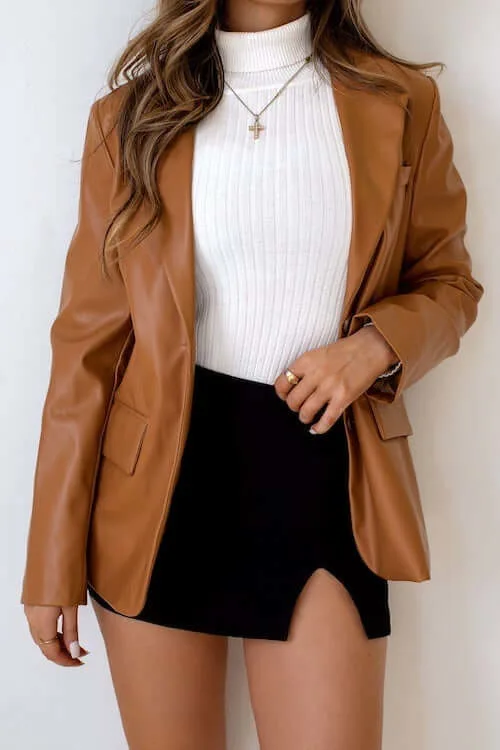 Black Top+ Black Leggings + Suede Knee-High Boots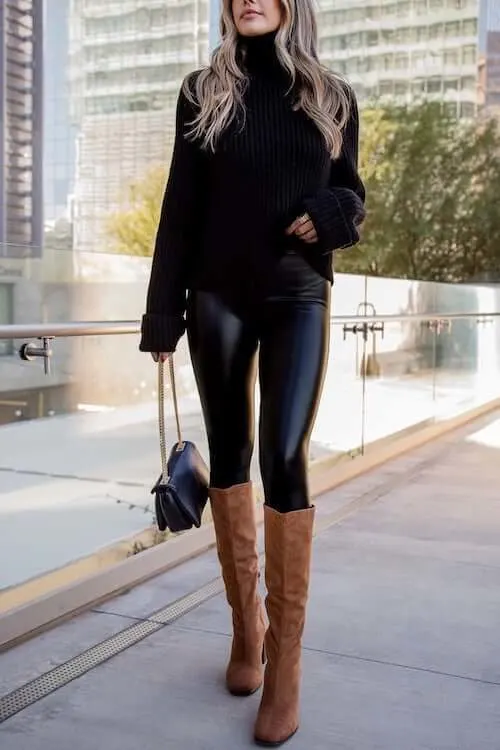 Quilted Coat + White Jeans Outfit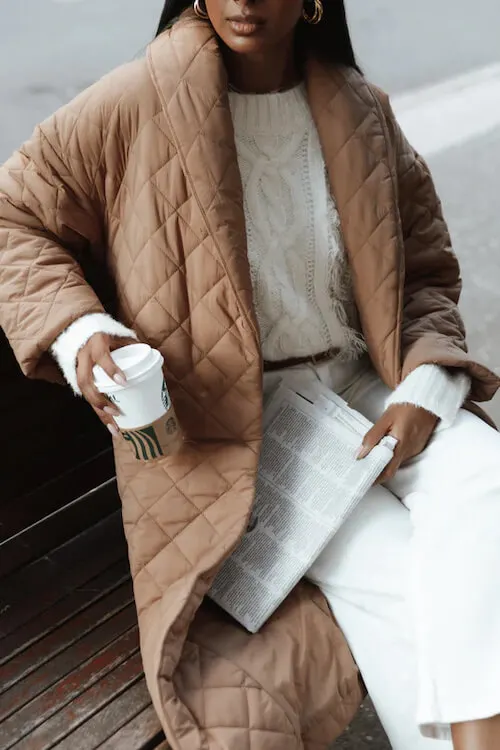 Poncho / Thick Cardigan + Black Jeans
Winter Whites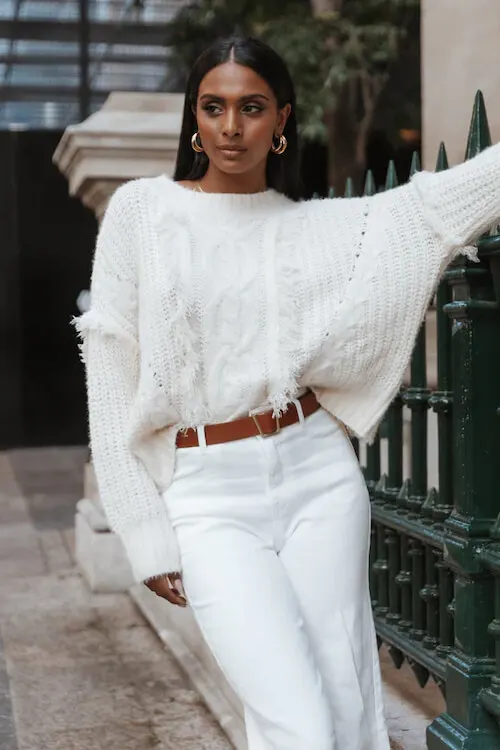 Faux Fur Coat + Sequin Jumpsuit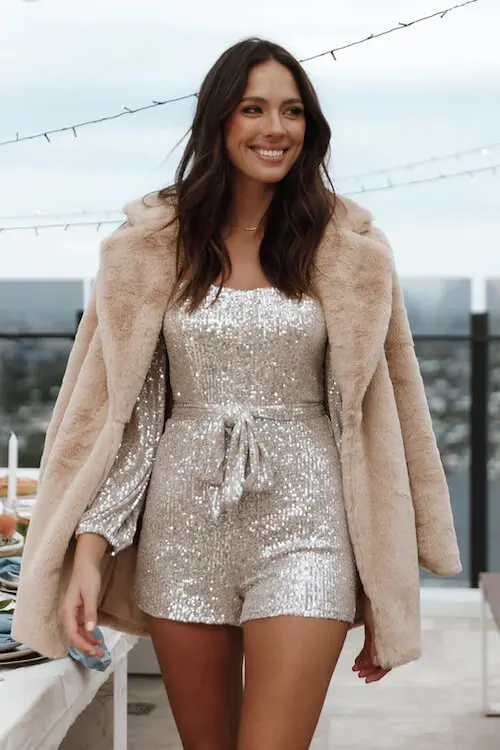 Winter Neutral Color Look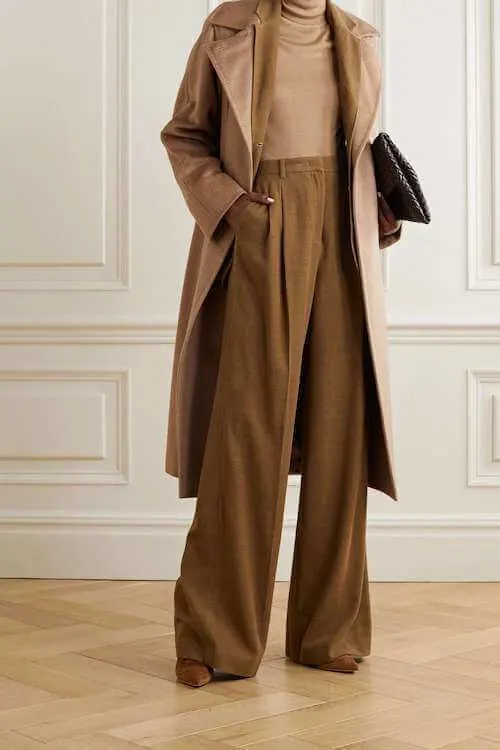 Red Crop Top + Black Leather Pants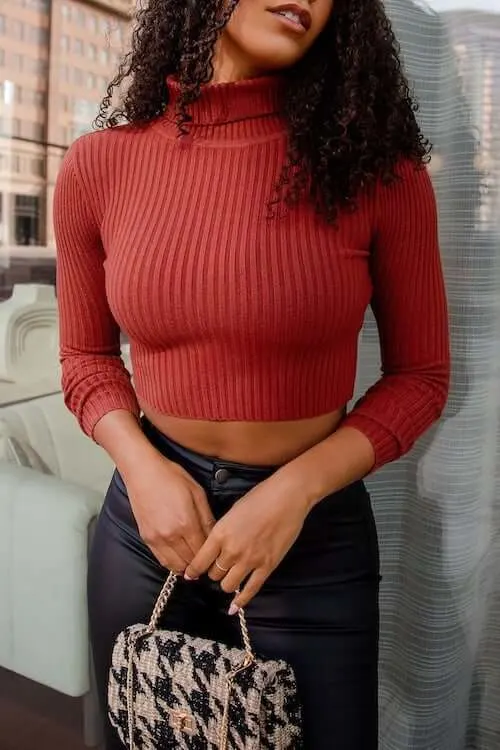 Long Coat + Wide Leg Trousers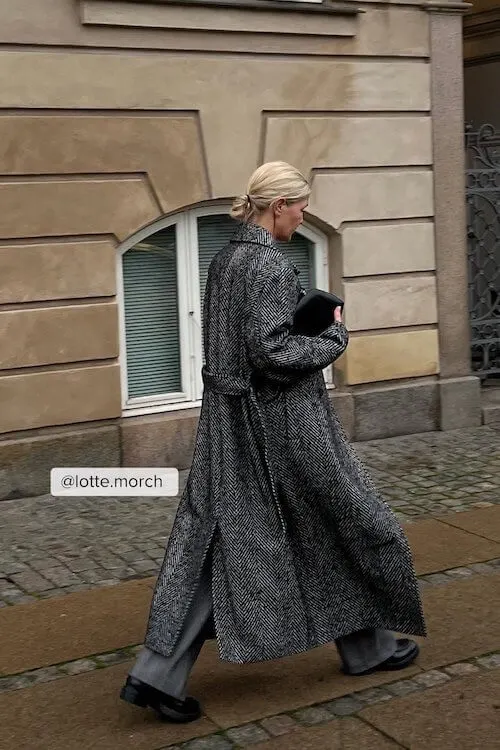 Beige And Gray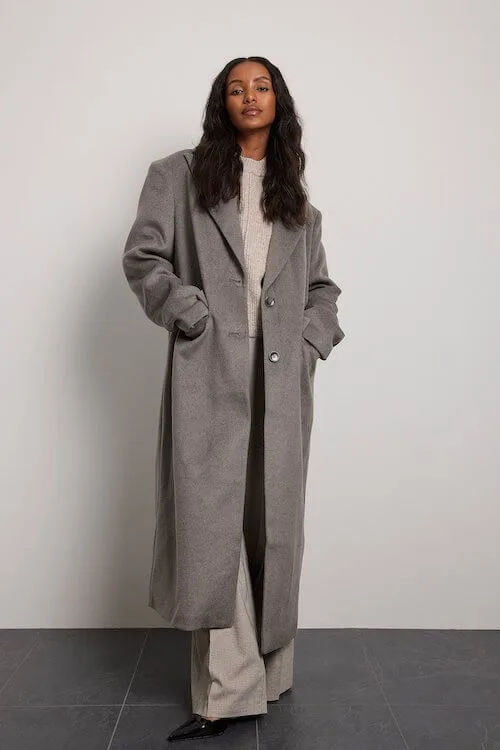 Puffer Vest + All Black
White Sweater + White Pants + Winter Coat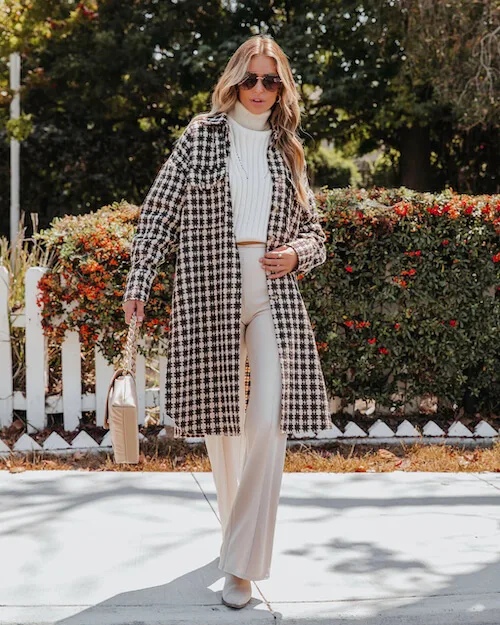 All Black + Hot Pink Coat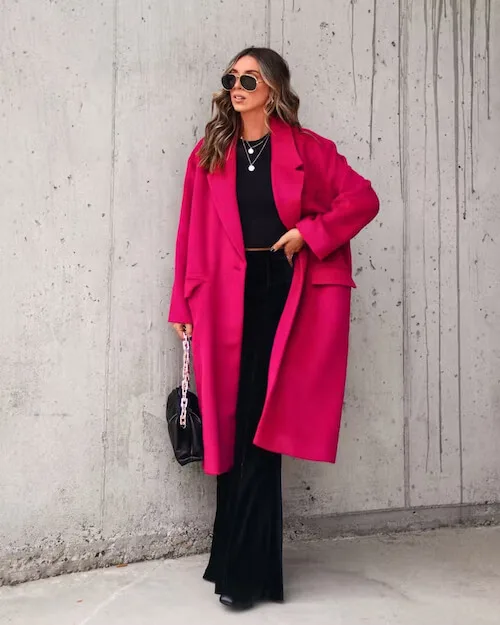 White Top + Long Skirt + White Boots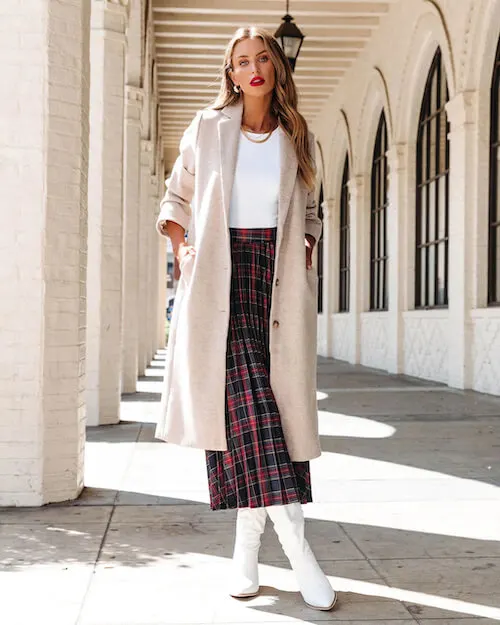 Leather Shorts + Black Tights + Combat Boots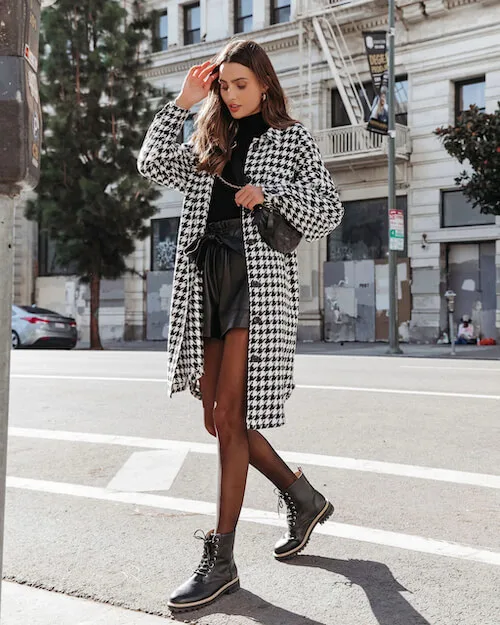 Denim Shirt + Blue Jeans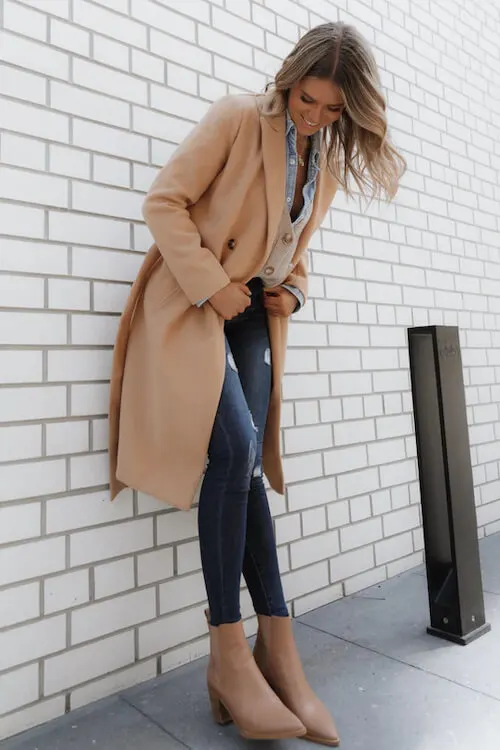 This post was all about classy winter outfits.
About The Author
Tracy is an experienced personal stylist, shopping expert, and fashion & lifestyle blogger. She has been featured on Time Magazine, Bustle, Best Life, Glam, The Zoe Report, Mic, and GOBankingRates, for her insights on fashion, beauty, home decor, and lifestyle. Read More
Related Posts: