Looking for aesthetic and creative graduation photoshoot ideas for girls? Check this post for the best graduation picture ideas and poses to inspire your graduation photoshoot when you are graduating from high school or college. Whether you are looking for grad photo ideas with friends or families or romantic graduation photoshoot ideas for couples, we've got you covered!
Graduation photoshoots are a great way to commemorate the momentous occasion of completing high school or college.
When it comes to graduation photoshoots for girls, there are so many concept ideas and poses to choose from.
From fun and funky poses in different outfits that help capture your personality to creating props that help create unique images – there are plenty of ways to make your photoshoot stand out!
This post may contain affiliate links, which means I'll receive a commission if you purchase through my link, at no extra cost to you. Please read the full disclosure here.
This post is all about creative graduation photoshoot ideas for girls.
What Should I Wear for my Graduation Pictures?
Graduation day is a momentous occasion and one that will be remembered forever.
To ensure you look back with fond memories, it's important to plan what you wear for your graduation pictures.
You want to look your best, so here are some tips for girls on what to wear for their graduation photos.
First, think about the colors you want to wear since they can help create an aesthetic and beautiful appearance in photos.
Opting for traditional colors like navy or white can be a classic way to go, but don't feel limited by those choices – you can also try brighter options like red or yellow if you prefer more vibrant tones.
Additionally, avoid busy patterns as they could distract from the focus of the picture–namely you!
If wearing prints is a must for your style, then opt for subtle designs like polka dots or stripes.
How Should I Pose For a Graduation Photo?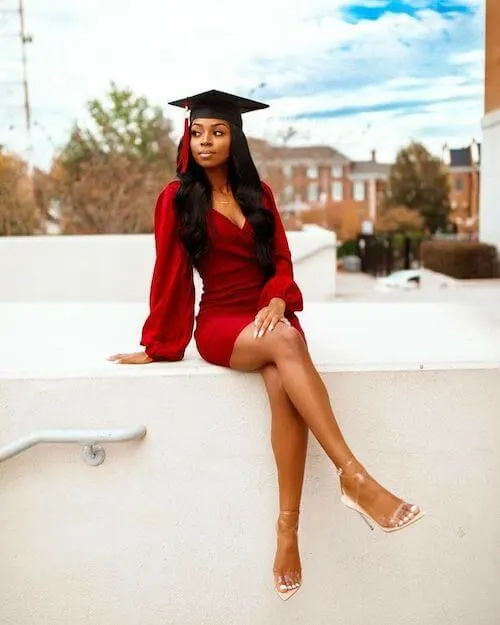 Posing for a graduation photo is an important part of your special day.
As a graduate, you want to look your best and capture the moment in a creative and unique way.
Girls have several options when it comes to posing for their graduation photos that can show off their style and creativity.
When selecting the perfect pose, girls should consider how they feel most comfortable while also being creative.
A great idea is to play around with different poses, such as standing tall with arms crossed or holding onto a diploma or bouquet of flowers.
Sitting poses are also popular among graduates, such as sitting on a chair or bench with legs crossed in front of them.
Girls can also be creative by incorporating props into their images or having fun accessories like hats, scarves and glasses to make their pictures stand out from the crowd!
How do you look good in graduation pictures?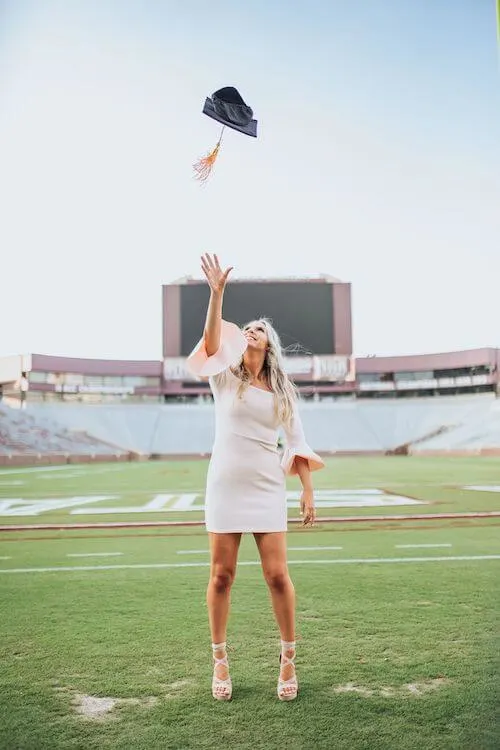 @lvphotographyllc
With the arrival of graduation season, many girls are wondering how they can look their best in photos.
Whether you're graduating from high school or college, it's important to make sure that your look is appropriate and flattering for the big day.
Here are some tips on how to look great in your graduation pictures.
When it comes to your outfit, choose something classic and timeless like a dress or skirt suit.
Avoid busy patterns and bright colors so that the focus is on you!
Add some personal touches by accessorizing with jewelry or a handbag – just don't go overboard!
When it comes to makeup, keep things natural with a light foundation and blush for a glowing complexion.
For an extra pop of color, add some mascara with soft pink lipstick for an effortless yet polished finish.
For hairstyles, avoid extreme styles that will make you look awkward in pictures.
Opt for a simple updo or soft curls to keep your hair out of your face and accentuate your facial features!
Aesthetic & Creative Graduation Photoshoot Ideas For Girls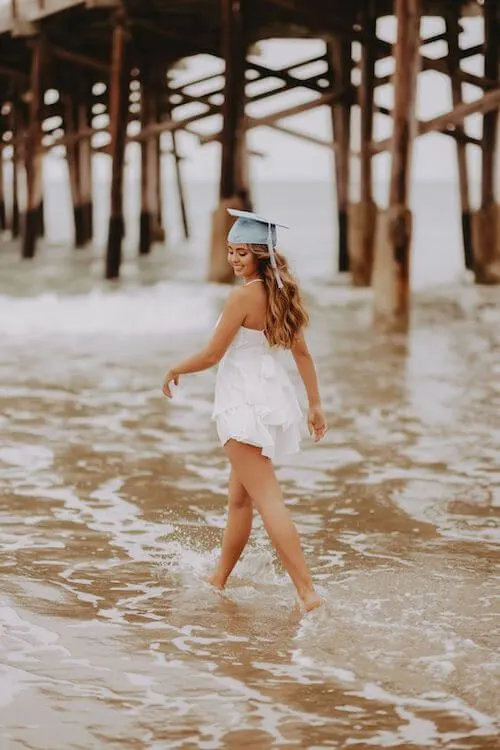 @jenrenpro
Graduation day is a special milestone for every student, and who doesn't want to document such a momentous occasion with beautiful photos?
Whether you're the star of the show or just an extra in someone else's graduation photoshoot, these aesthetic and creative ideas will help you create some amazing memories.
Let your personality shine!
Show off your style by accessorizing the classic graduation cap and gown.
Add a pop of color with a statement necklace that matches your school colors, or layer up with layered necklaces for added texture.
Alternatively, why not wear something unique like a satin robe or flower crown – perfect for achieving those dreamy Instagram-worthy shots!
If you're looking for something more traditional, pose at iconic university landmarks such as libraries, stadiums and quads.
For a more relaxed vibe, visit your favorite coffee shop or hang out in the park with friends.
If you're feeling extra adventurous, get some snaps of you at a local party spot.
You never know who might be there!
Scroll on to check more cute and creative graduation photo ideas!
Hold a Graduation balloon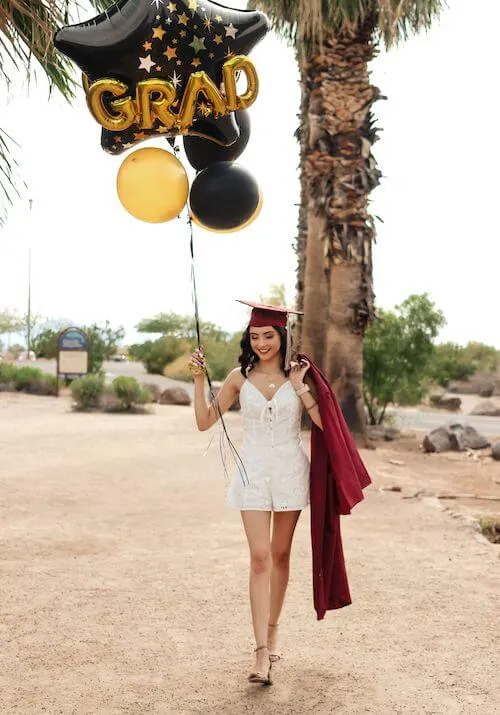 @cchavez1306
Look back at the camera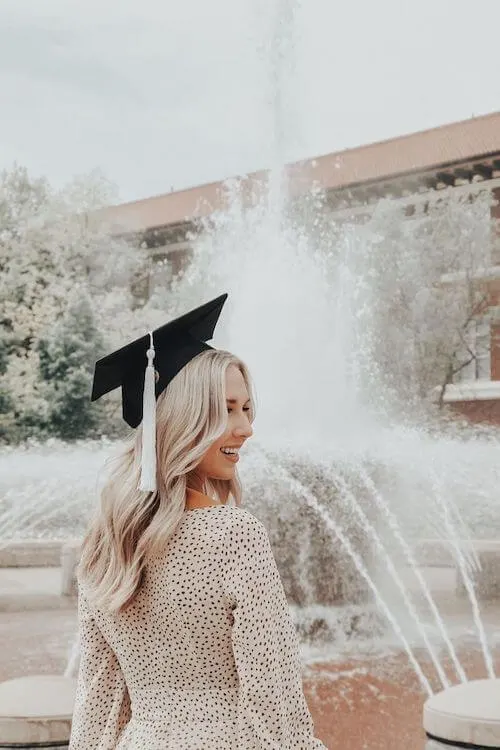 Celebrate with confetti or glitter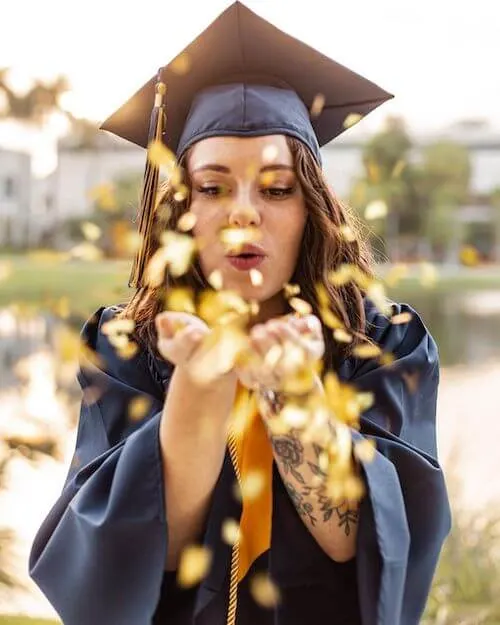 @merlymphotography
Take a group photo with friends or family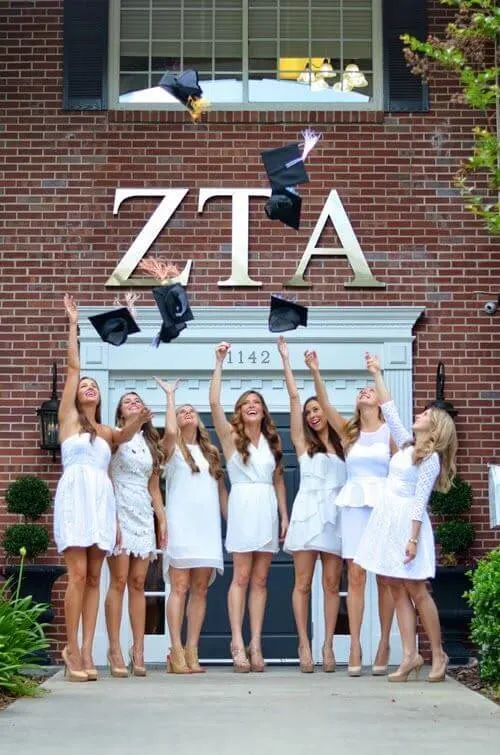 Go to your favorite spot on campus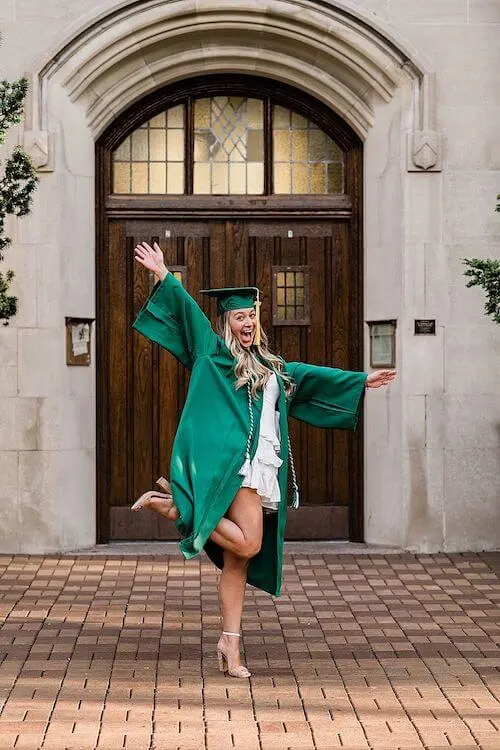 @alliesiarto
Toss your graduation cap in the air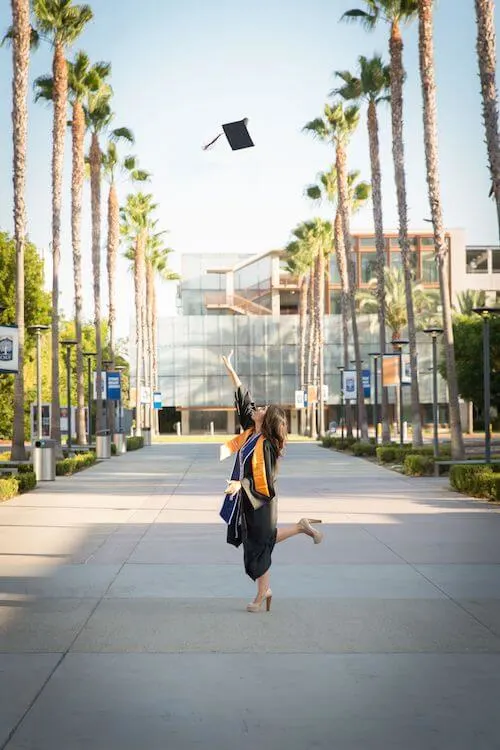 Take a photo with your furry friend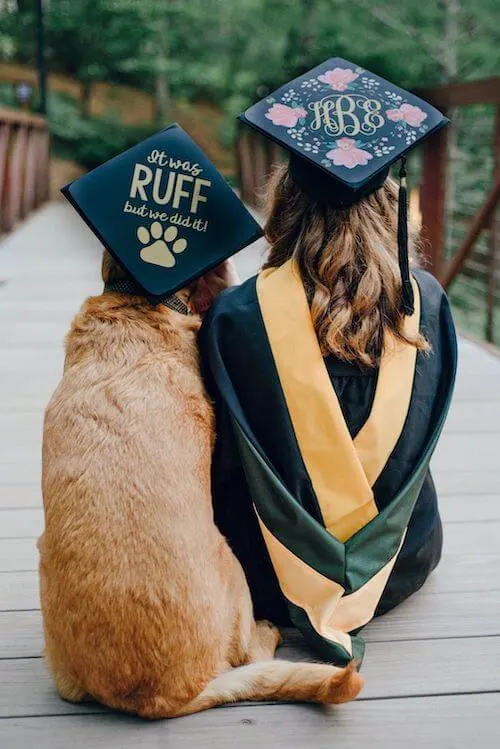 Close-up of your tassel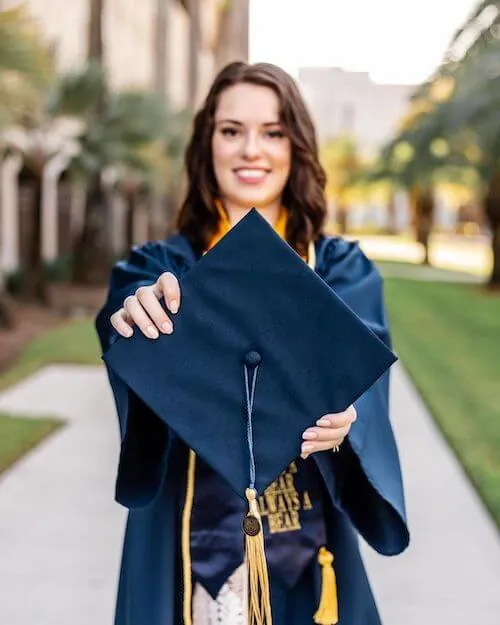 @merlymphotography
Personalize your graduation cap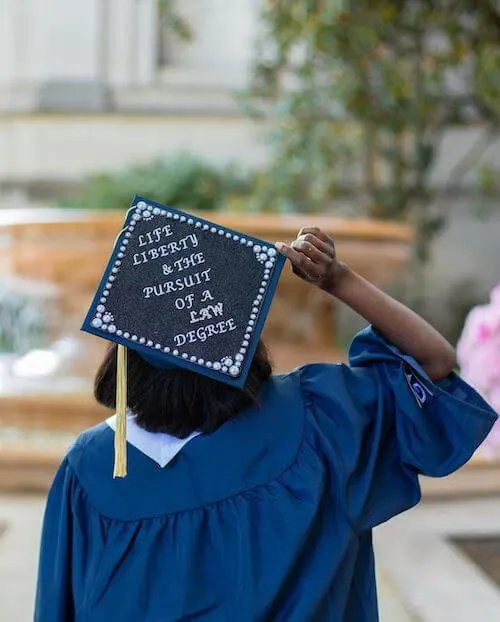 @valeriia_diaba_photography
Hold your diploma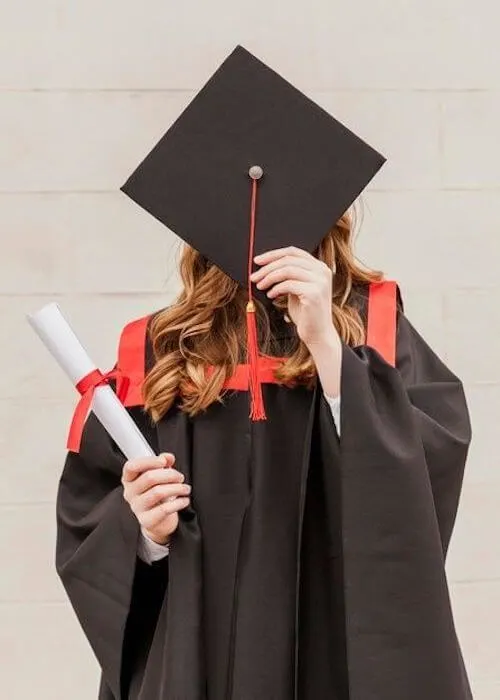 via freepik
Capture a candid moment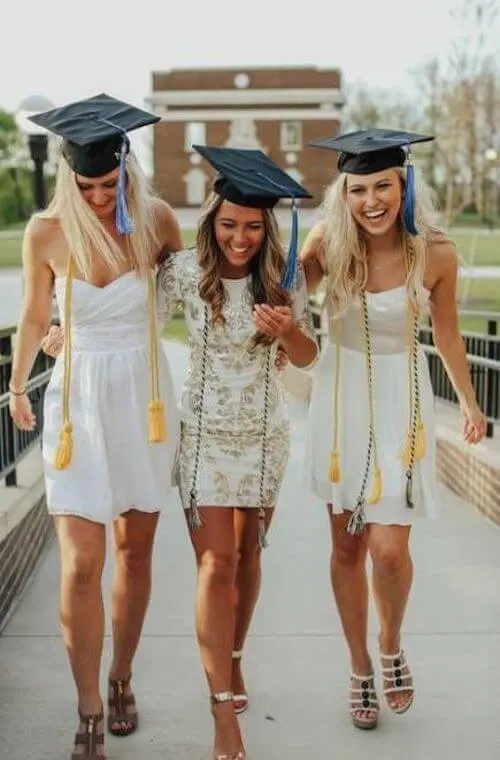 Looking Toward the Future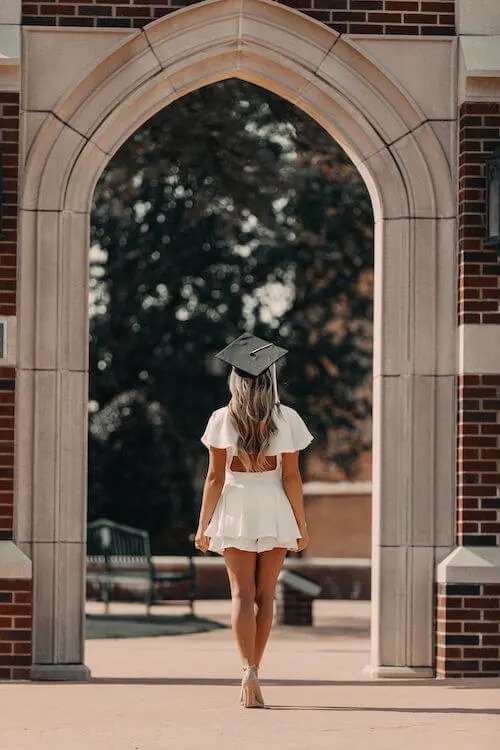 @katedawson__
Pose in front of your fave building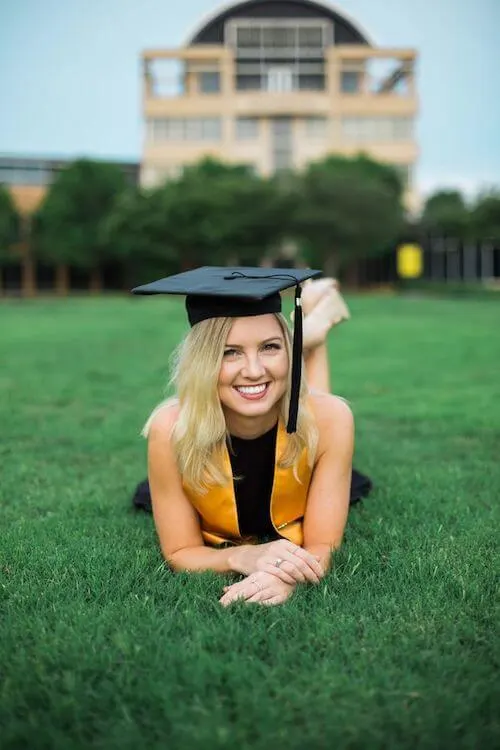 Throw your cap in the air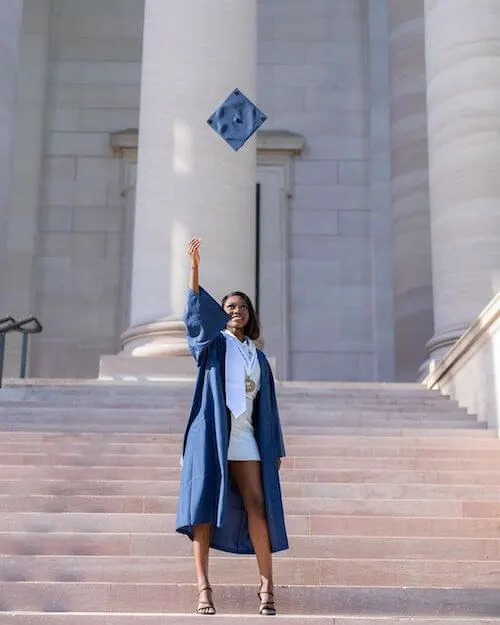 @valeriia_diaba_photography
Show off your school pride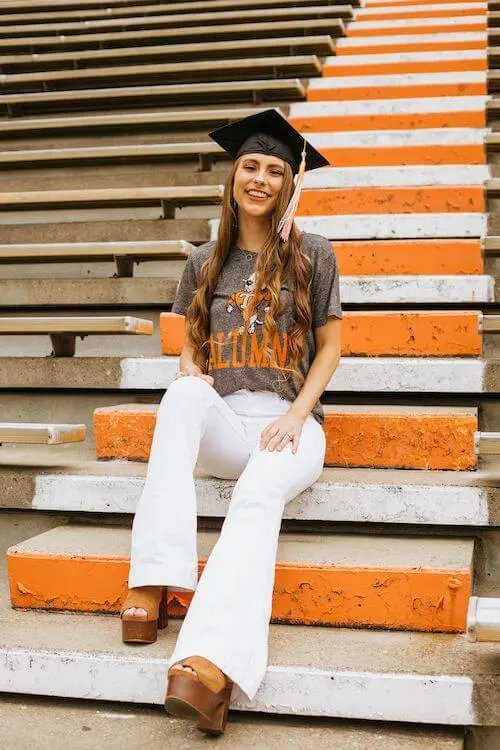 @summersimmonsphoto
Chill on your school steps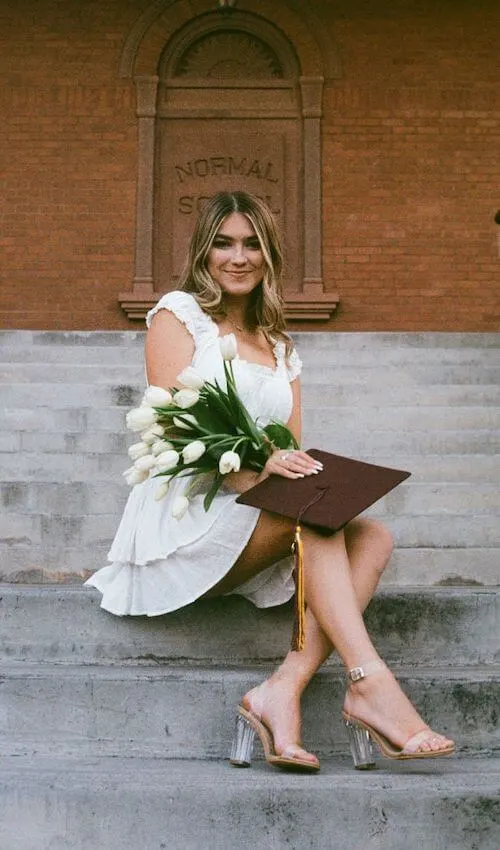 Find your school mascot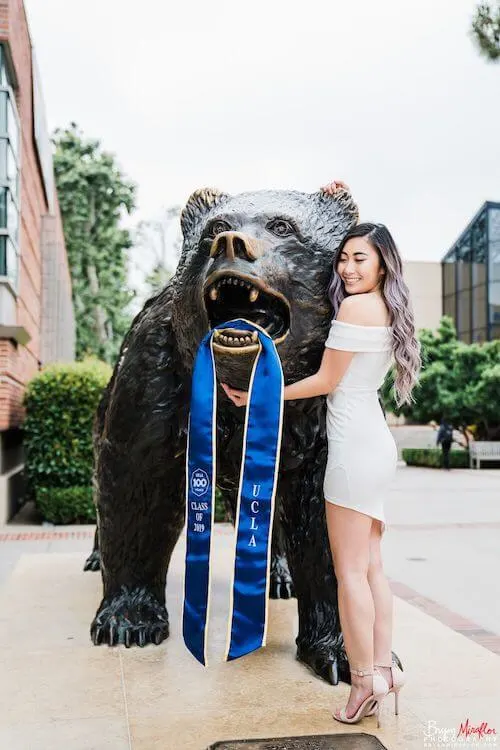 @bryanmiraflor
Pose in front of different places on campus.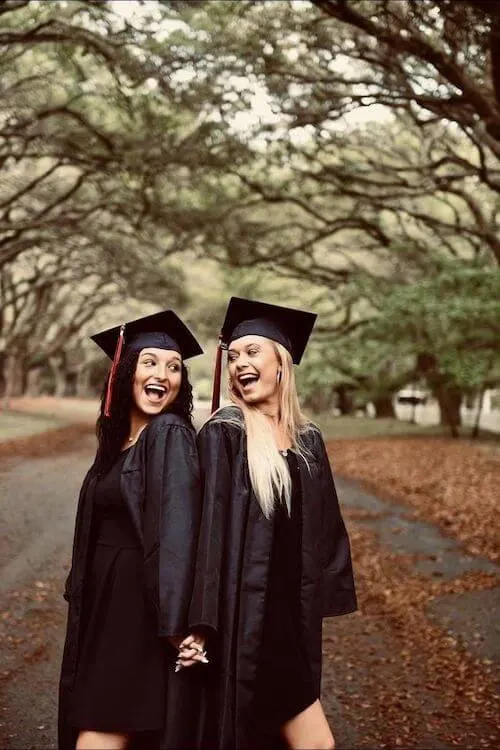 Beach Inspired Graduation Picture
Sunset Graduation Picture With Your Bestie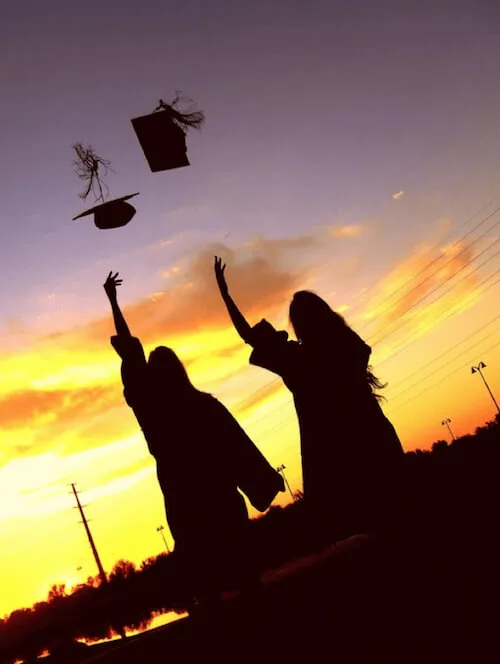 Colored Smoke Bomb Graduation Picture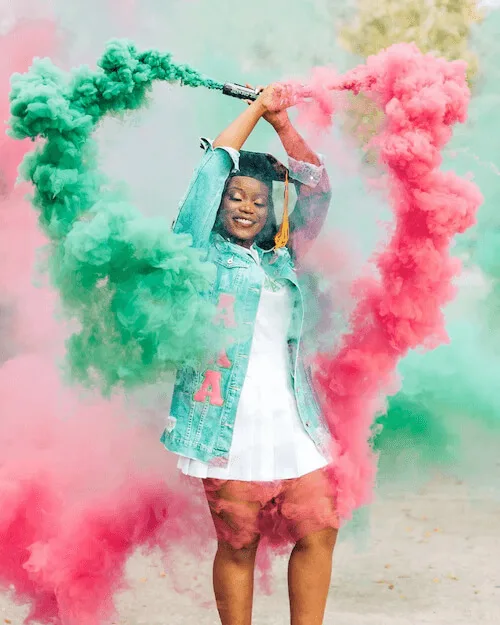 Hold Signs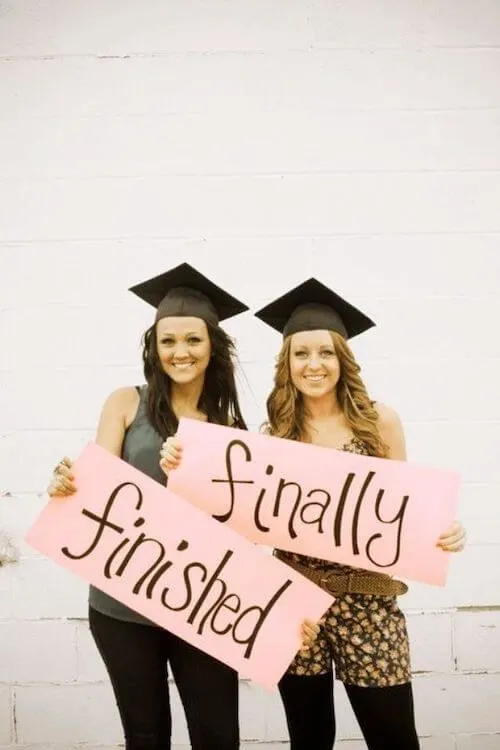 Pop A Confetti Canon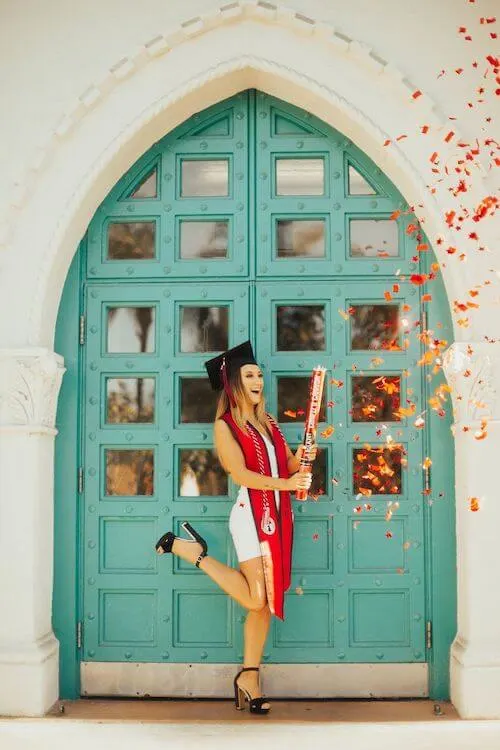 Use Unique Prop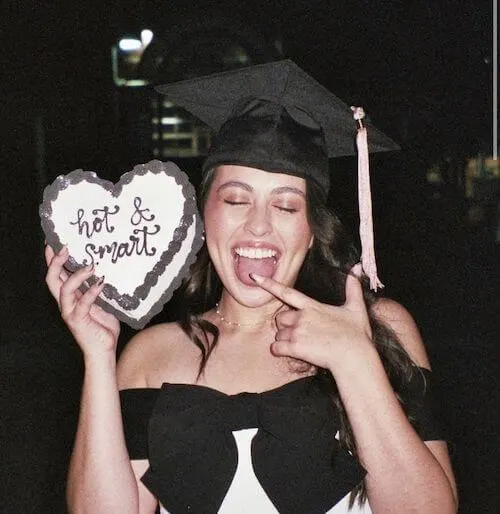 Fun Graduation Picture Ideas
Why not make it even more special with some unique graduation pictures?
Finding fun ideas for graduation pictures can be tricky, but with a little creativity, you can create wonderful memories that will last a lifetime.
Here are some ideas to help you get started: Experiment with props. Incorporate fun items into your photos such as books, balloons, confetti or hats.
You can also try something like wearing your cap and gown while doing something unique like playing an instrument or dancing around in the park.
Be creative with location shots too.
Take advantage of scenic spots near your school or town, from city skyline views to beachside sunsets – all perfect for stunning images that really capture the magic of this momentous occasion!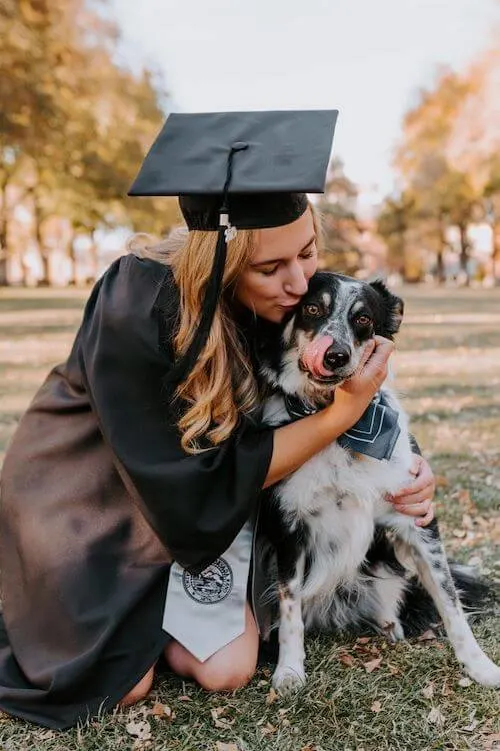 @raquelkingphotography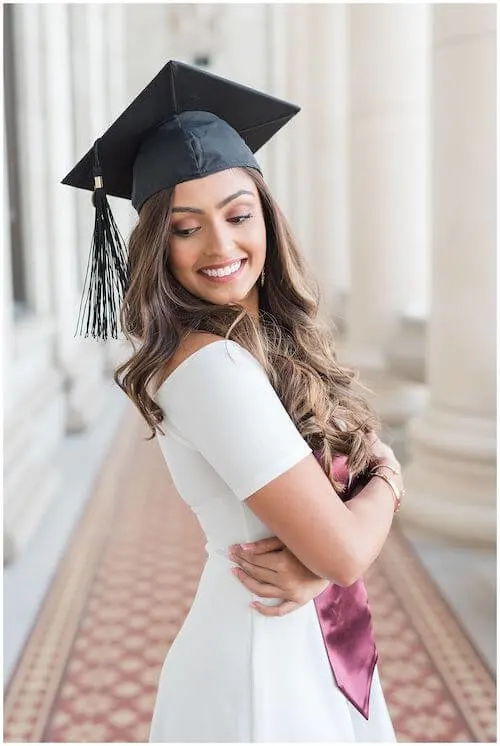 @reillylynnsmitherman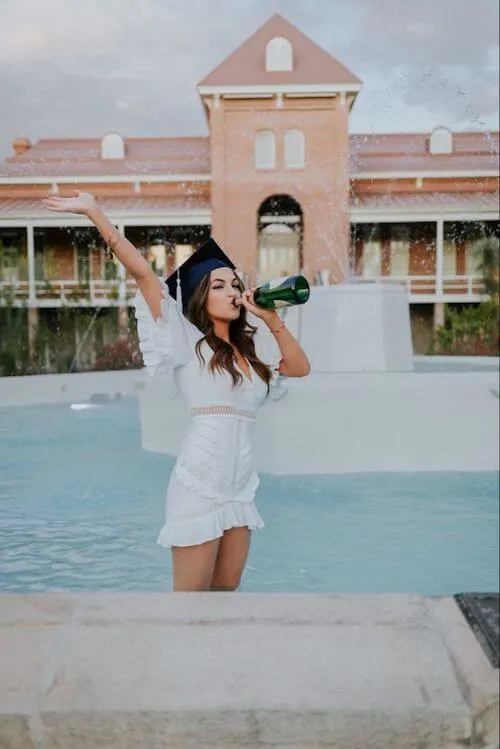 @jimmysongcreative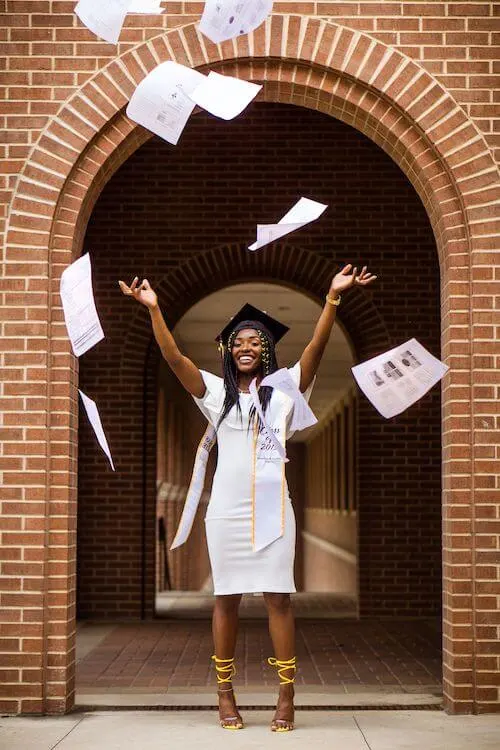 @reginablancas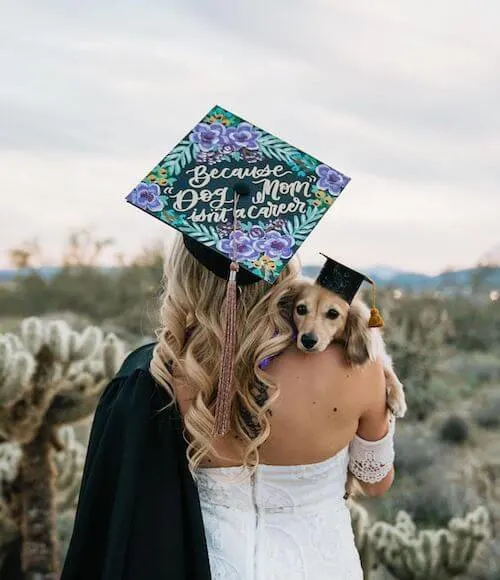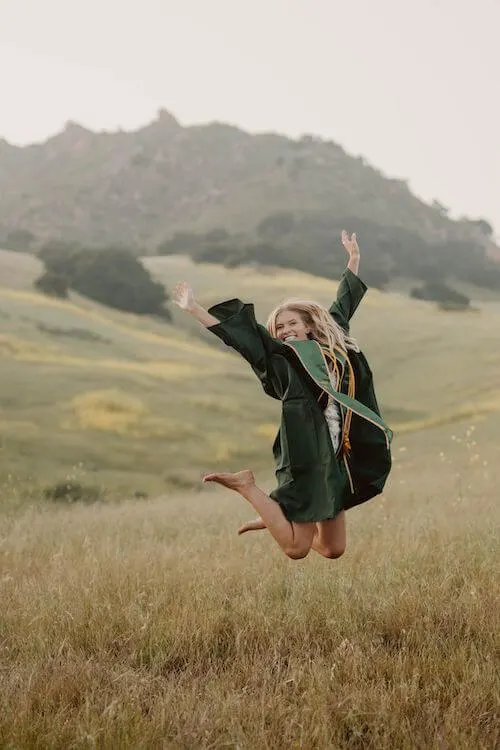 @sierrawestphotos
Cute Graduation Photo Ideas With Friends And Families
Graduating is a special time to celebrate your accomplishments with your friends and family.
For those who want to make their graduation pictures extra special, it's best to start by gathering your friends and besties together for a group shot.
You can all wear your caps and gowns or opt for something more creative like coordinating outfits or funny props that represent what each of you has achieved in school.
Alternatively, if you'd rather have a picture taken with just one friend, try taking a snapshot from behind as you both hold up your diplomas.
This will show how close you are while also capturing the pride of getting your degree!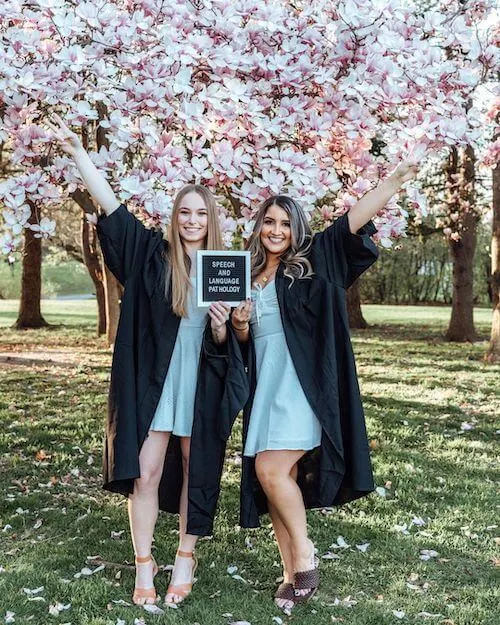 @justshootwithsaumya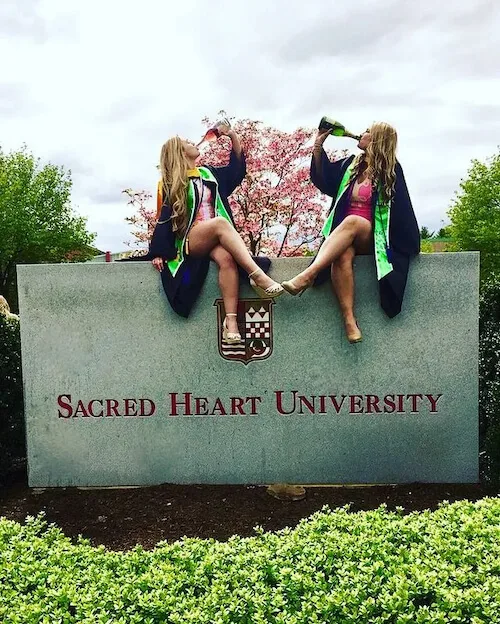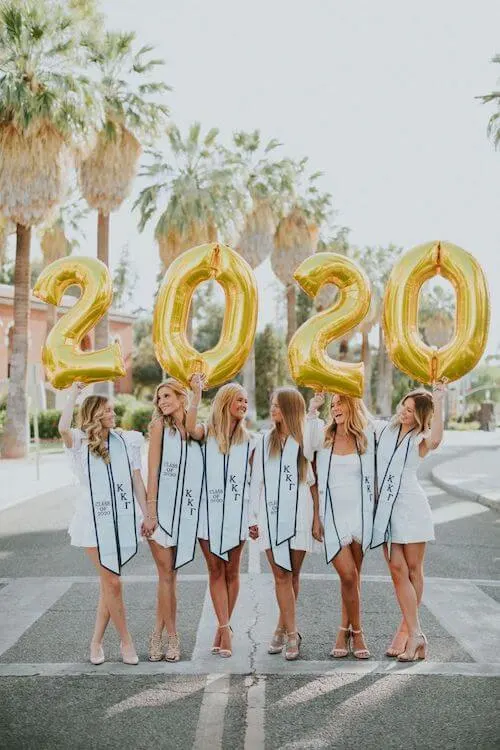 @jimmysongcreative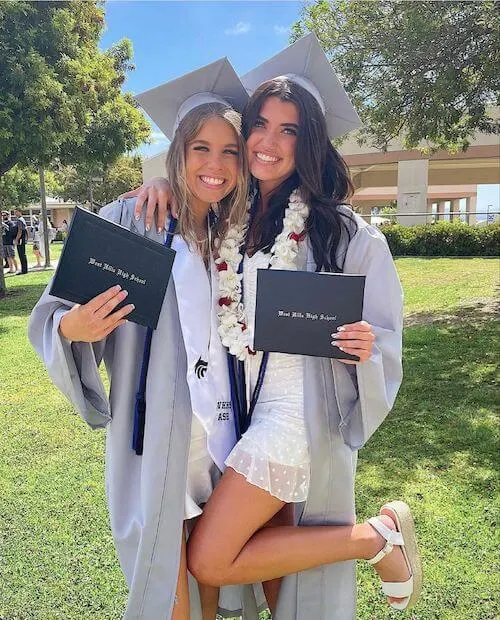 @saraxjoy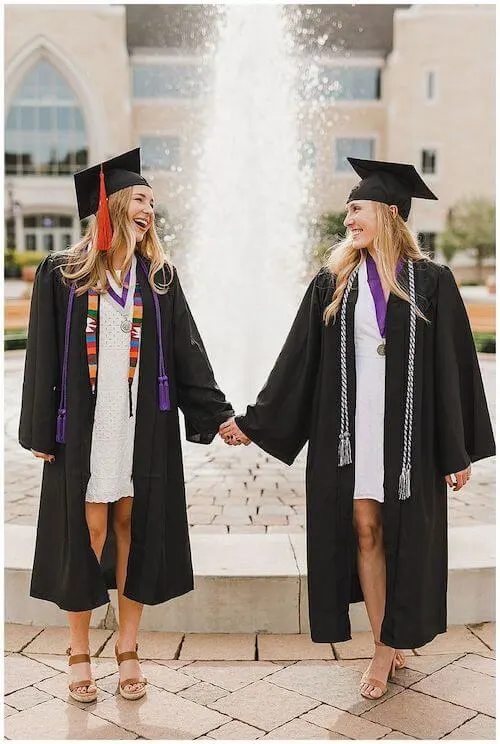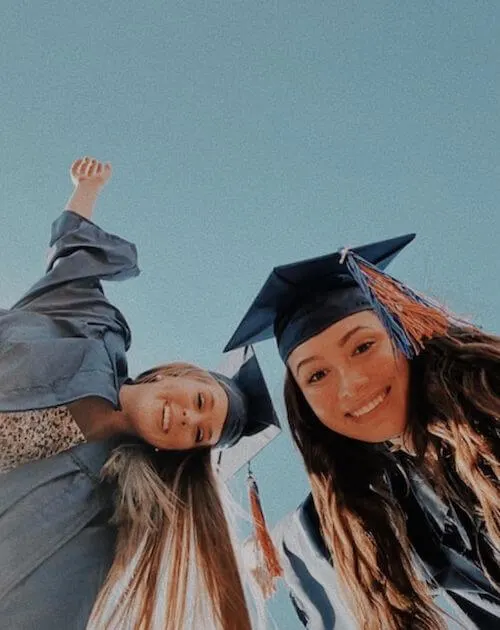 @samanthamaliziafilms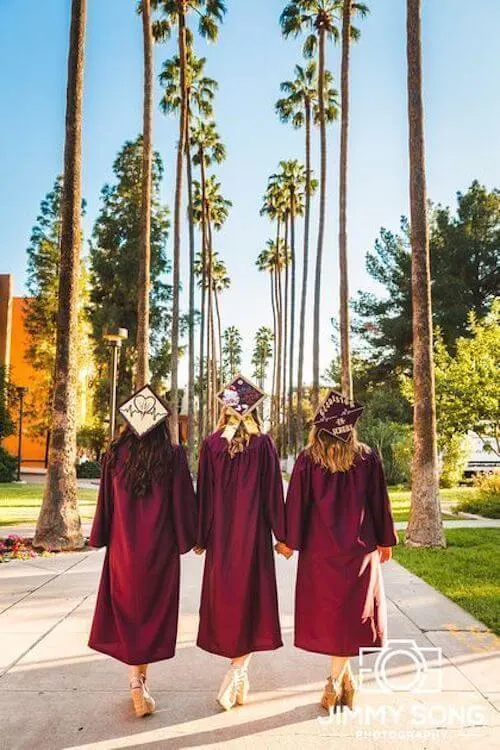 @jimmysongphotography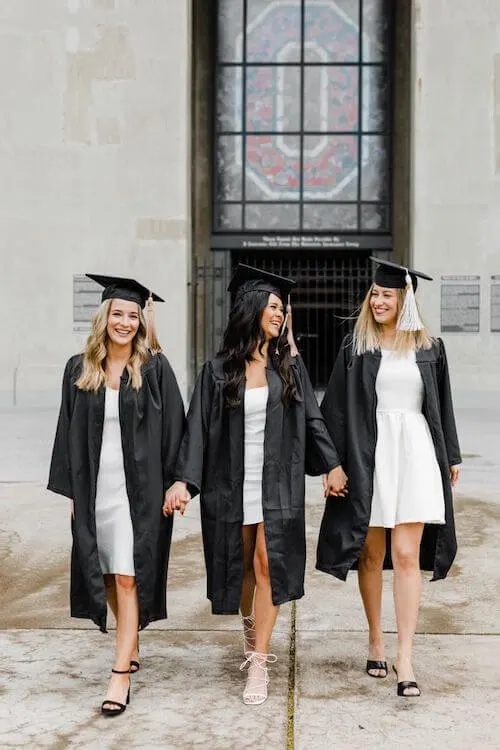 @SavannahHughes_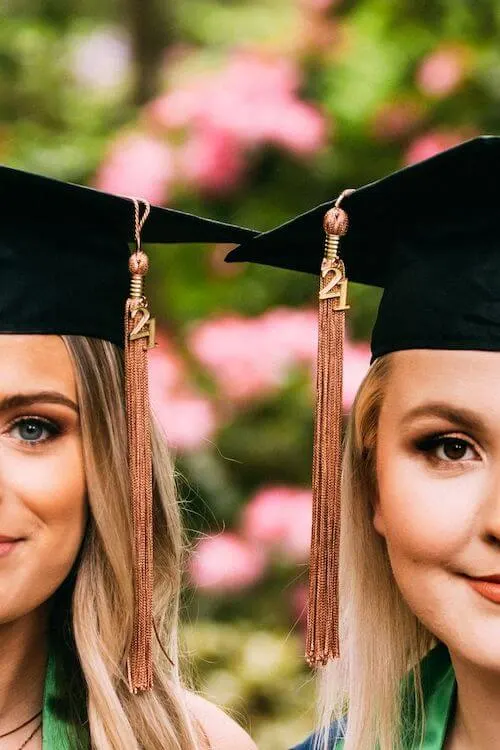 @SarahLynnPhotographyPDX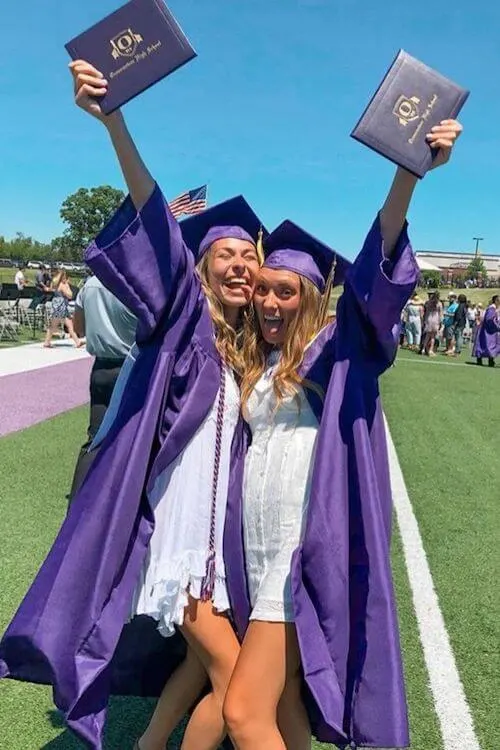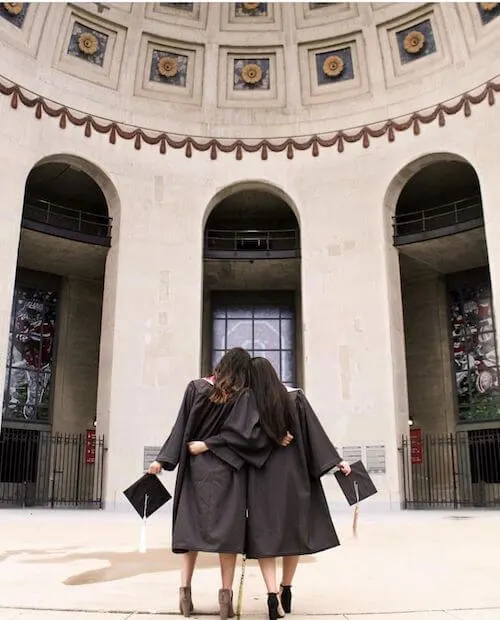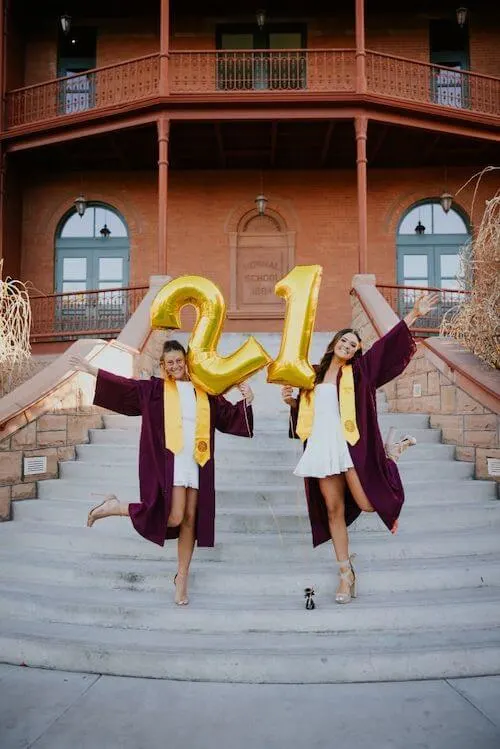 Graduation Picture Ideas In Cap And Gown
Taking the classic graduation photo of cap and gown is always an elegant choice for capturing this milestone event in a timeless way.
Here are some creative ideas for girls looking to put their own special touch on their graduation photos.
For starters, decorate your cap with personal touches like flowers, ribbons or puff paint designs.
Colorful streamers are also a fun addition that really make your photos pop!
Additionally, you can accessorize with jewelry or special pins that represent hobbies or interests you have cultivated over the past years.
You can even find props that match the colors of your school's mascot and incorporate them into the pictures as well.
Finally, make sure to get some photos taken outdoors!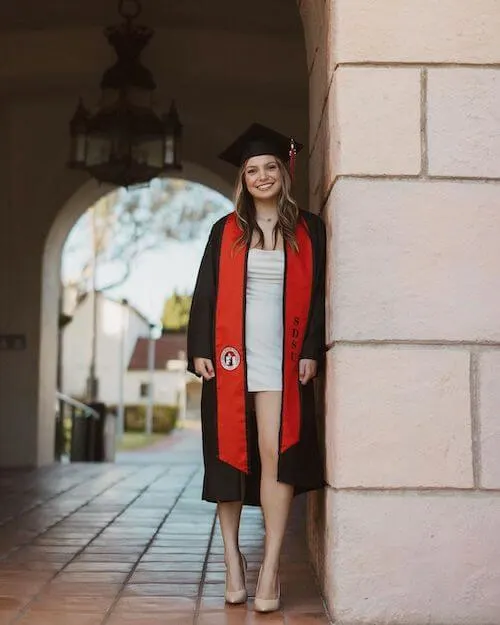 @niarowlandphoto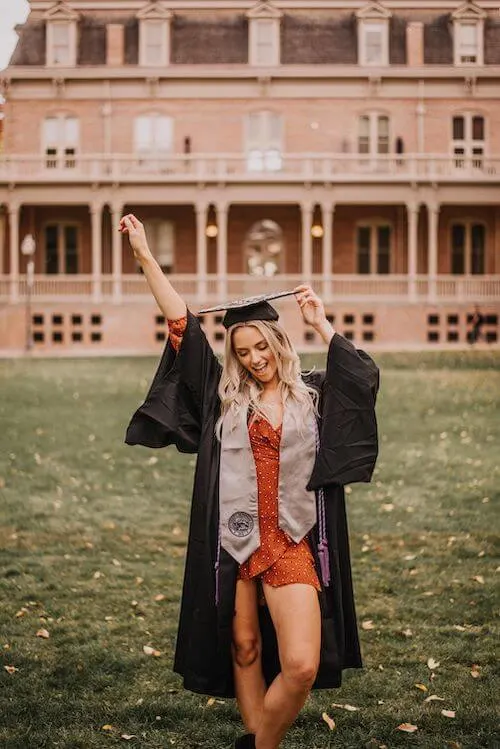 @raquelkingphotography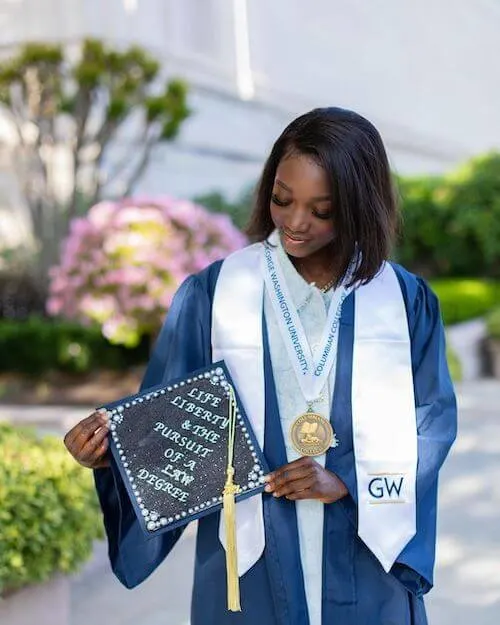 @valeriia_diaba_photography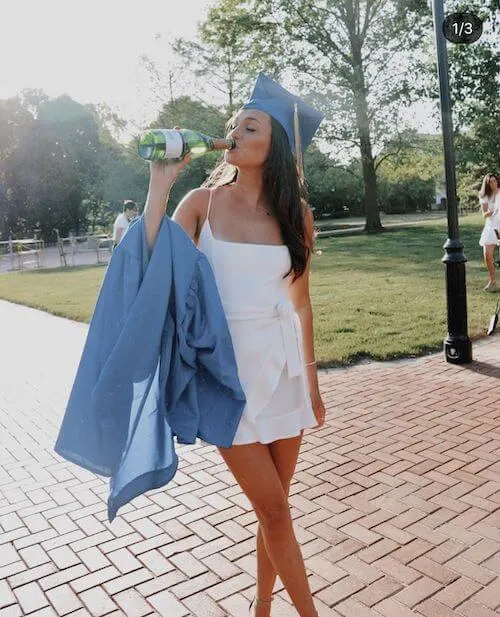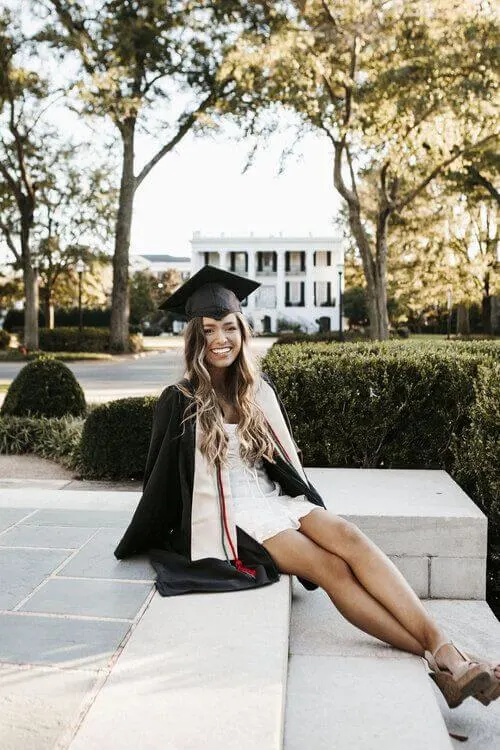 @Julia Elise Collective
More Poses & Creative Ideas For Your Graduation Photoshoot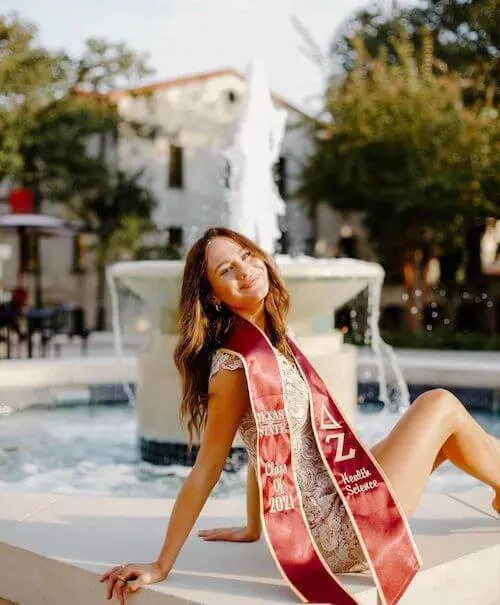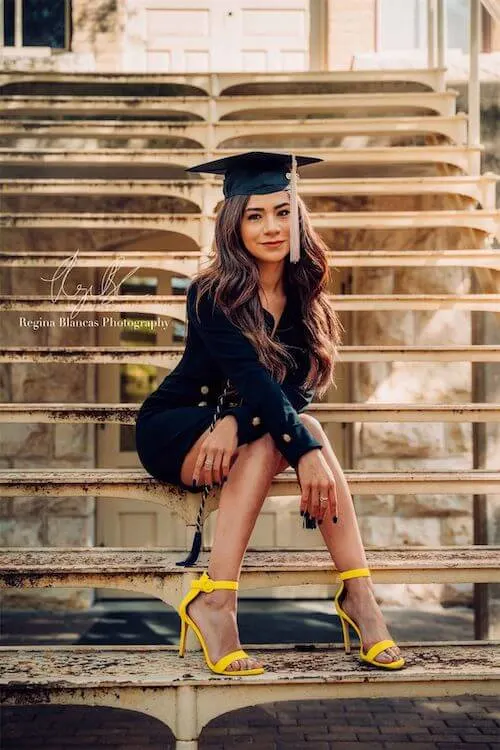 @reginablancas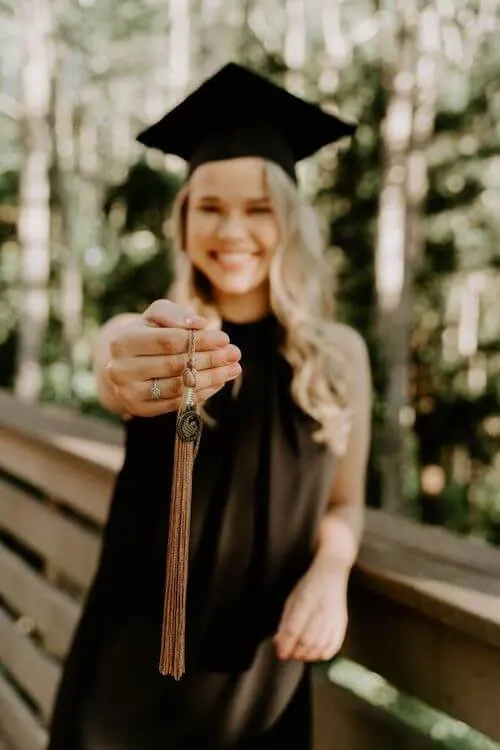 @taylorkuperbergphotography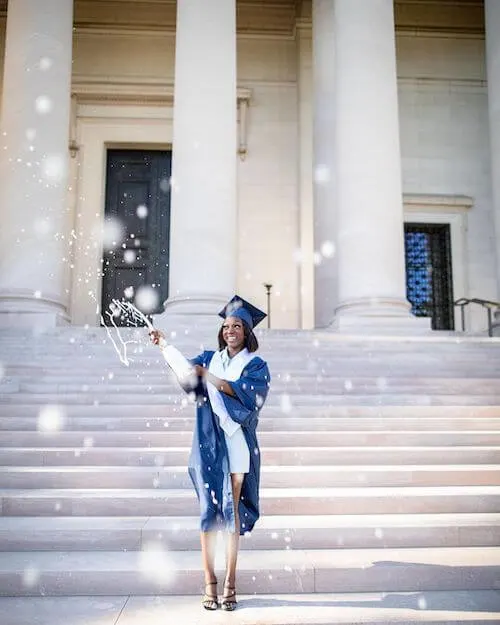 @valeriia_diaba_photography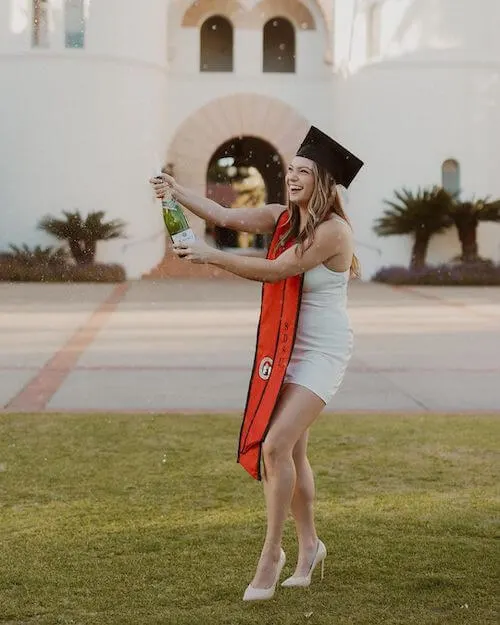 @niarowlandphoto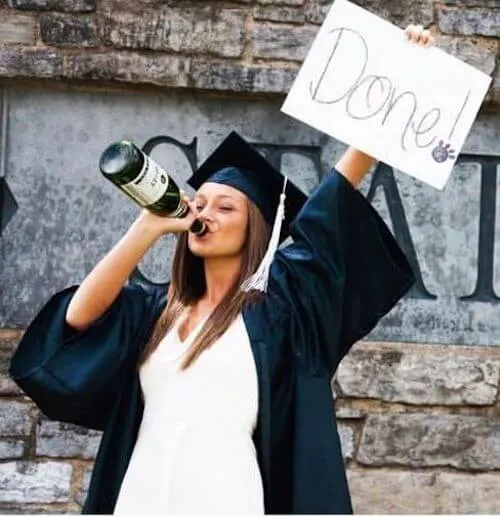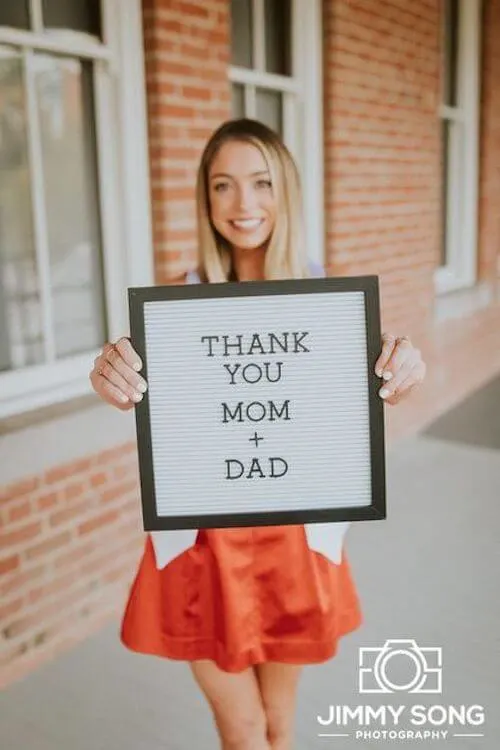 @jimmysongphotography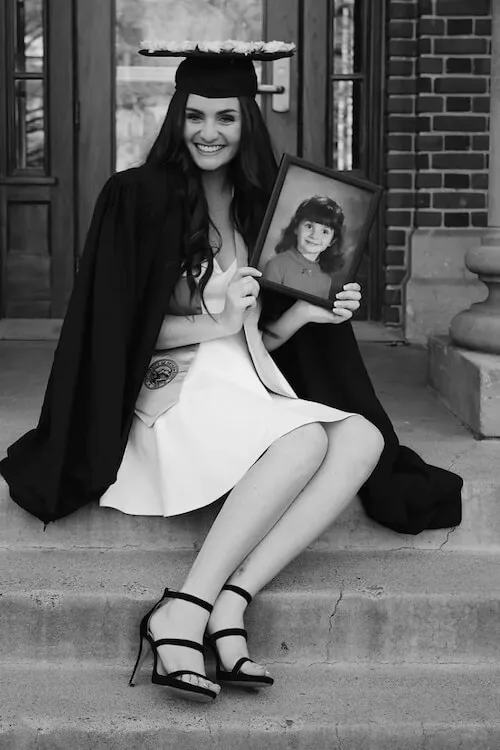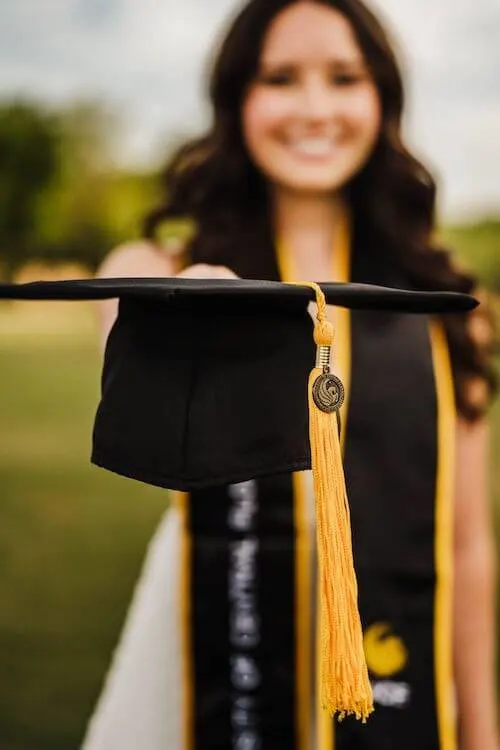 @taylorkuperbergphotography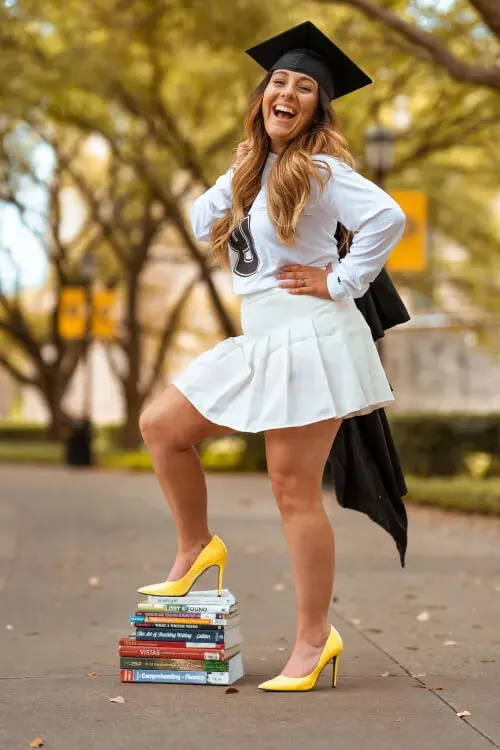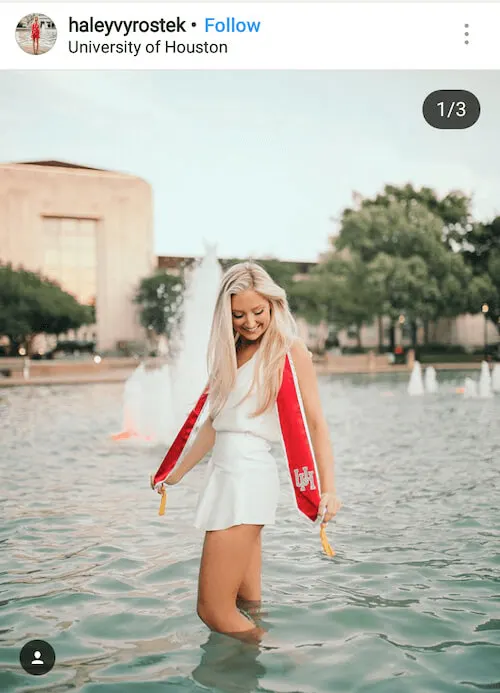 Cute Graduation photoshoot Ideas With Significant Other
Taking photos with your significant other can be an incredibly special way to remember your graduation day for years to come.
Here are some ideas for taking cute graduation photos with your significant other that will make you both smile:
Start off by choosing the perfect outfits that match each other's style yet still reflect the significance of this special moment in time.
Make sure you pick something comfortable so you can show off your best poses together!
You could also pose in front of iconic landmarks that are special to both of you or near the campus where you met – it could even be inside for a more intimate setting.
Romantic Couple Graduation Photoshoot Ideas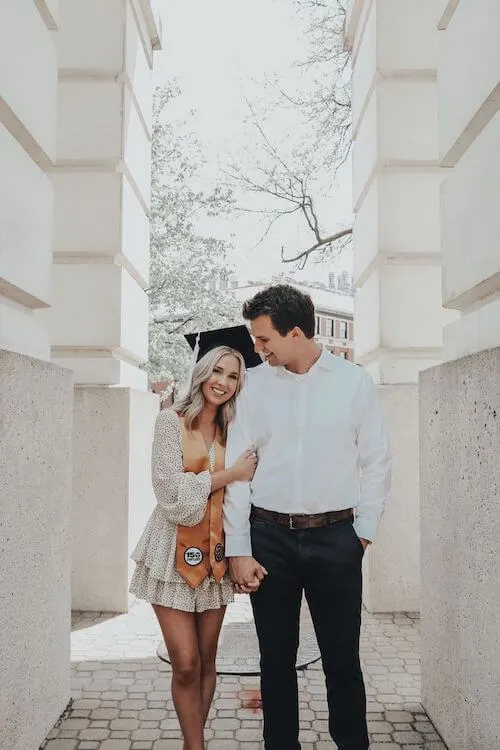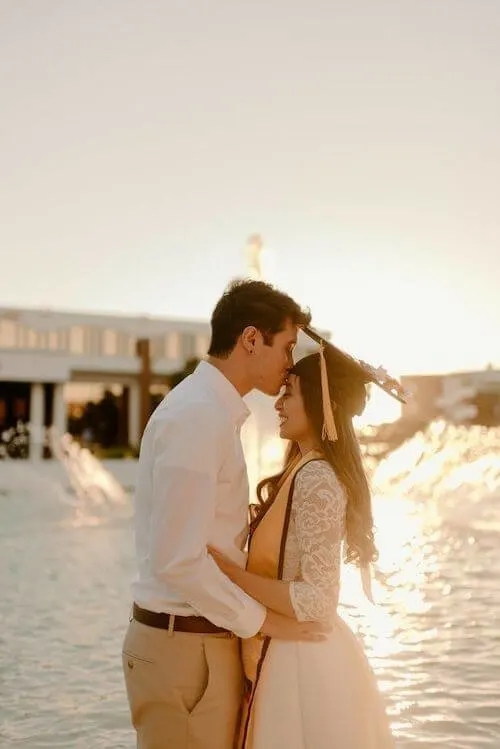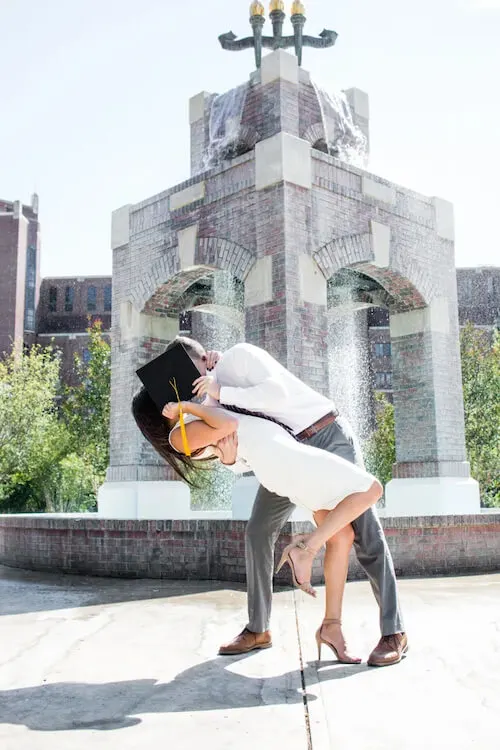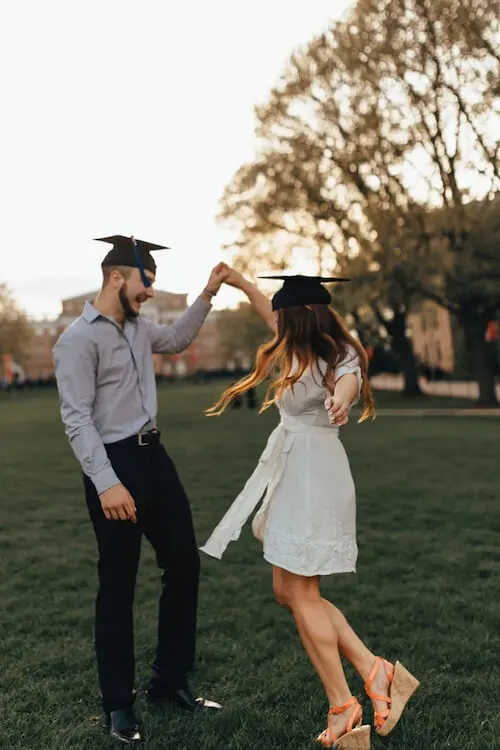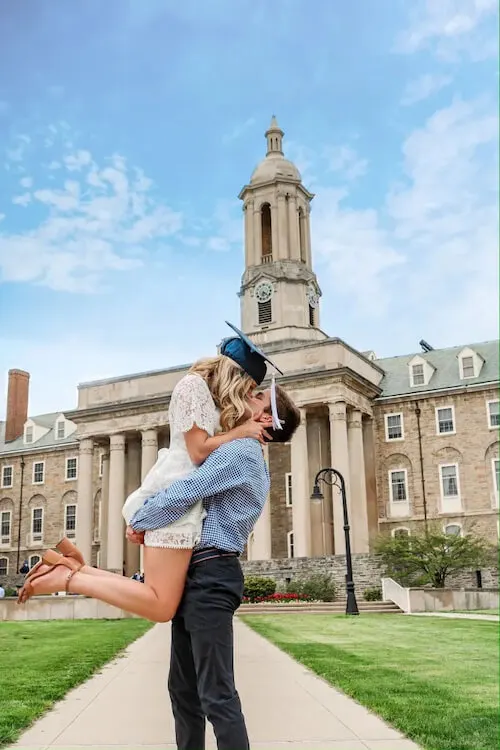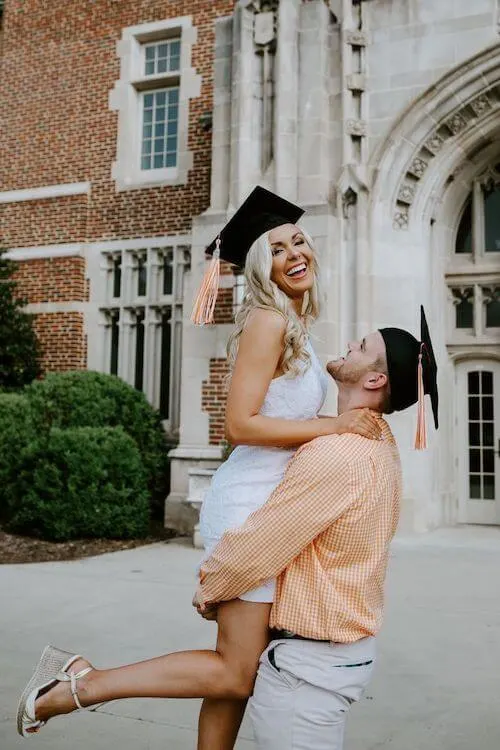 How do I take graduation pictures with my iPhone?
Taking graduation pictures with an iPhone is a great way to capture the memories of your special day without spending too much money.
With just a few basic tips, you can take beautiful graduation photos with your iPhone that you'll be proud to share.
Start by ensuring the lighting is good and using natural light if possible.
Natural lighting gives your photos a softer look while still having ample illumination.
If you're indoors, avoid direct overhead lights as they can cause harsh shadows on your face or body.
Make sure to also keep in mind the background of the photo and make sure it looks clean and clear from any distractions like furniture or plants behind you.
The angle of the shot matters too! For most flattering shots, get slightly above eye level for an elevated angle that will make you look taller and slimmer in pictures.
How Do You Take Graduation Portraits at Home?
Graduation is an important milestone in a young girl's life, and capturing that moment through professional graduation portraits is an ideal way to commemorate it.
Taking graduation portraits at home can save time and money while still producing beautiful images of you on your special day.
With some basic photography equipment and a few simple tips, you can take stunning graduation pictures right in the comfort of your own home.
Start by finding a setting or backdrop that captures the feel of the occasion – this could be anything from a plain wall with decorations to the backyard garden or even your bedroom.
Make sure you have plenty of light for optimal picture quality and use props such as balloons, hats, or frames to add dimension and personality to the photos.
Try out different poses until you find one that expresses the grad's personality perfectly before taking several shots from different angles using various lenses for more interesting results.
This post was all about creative graduation photoshoot ideas for girls.
About The Author
Tracy is an experienced personal stylist, shopping expert, and fashion & lifestyle blogger. She has been featured on Time Magazine, Bustle, Best Life, Glam, The Zoe Report, Mic, and GOBankingRates, for her insights on fashion, beauty, home decor, and lifestyle. Read More
Related Posts: