Looking for the best graduation nails this year? You have come to the right place! Check this post for the 90+ best graduation nail ideas that we can't wait to copy!
It's the graduation season again. After this no more cafeteria food and mugging for exams, but graduation photos, parties, graduation trips ahead!
Be beautiful on your big day!
Whether graduating from the high school indicating that you are an adult, or graduating from college to embark on a turning point in society, graduates feel reluctant to let go of the past but at the same time have hope for the future.
Choose graduation nails with your personal touch for these special occasions is a great way to say goodbye to the last day of college life or high school life, and embrace good luck!
The best way to record the big day is to say goodbye to your friends is to choose your school color that will really look attractive. You can also write something like "class of" or the name of your school, and paint graduation hats, diplomas, or the school mascot paw prints to make your set of nails even cuter!
Today, we have prepared the best list of manicure ideas suitable for graduation season for you. There are so many cute designs to choose from, nails with acrylic materials, acrylic nails with paw prints nails, classy french tips, a simple base coat with a pretty color cap, etc. These awesome designs add colors to your graduation gown and also make you queen of the ball!
So scroll down to check the best graduation nails ideas this year and pick up your favorite graduation nail idea!
This post may contain affiliate links, which means I'll receive a commission if you purchase through my link, at no extra cost to you. Please read the full disclosure here.
This post is all about graduation nails ideas.
Best Graduation Nails
For graduates, taking graduation photos is a very important activity. Put on the most beautiful clothes, and leave the most beautiful photos with your best friends on this campus where you have lived for years.
In recent years, various creative graduation photos have emerged one after another, but no matter how personalized and creative, graduation gowns are a must-have in graduation photos.
Choose an elegant and charming graduation nail set to pair with your graduation gowns!
Simple White Graduation Nails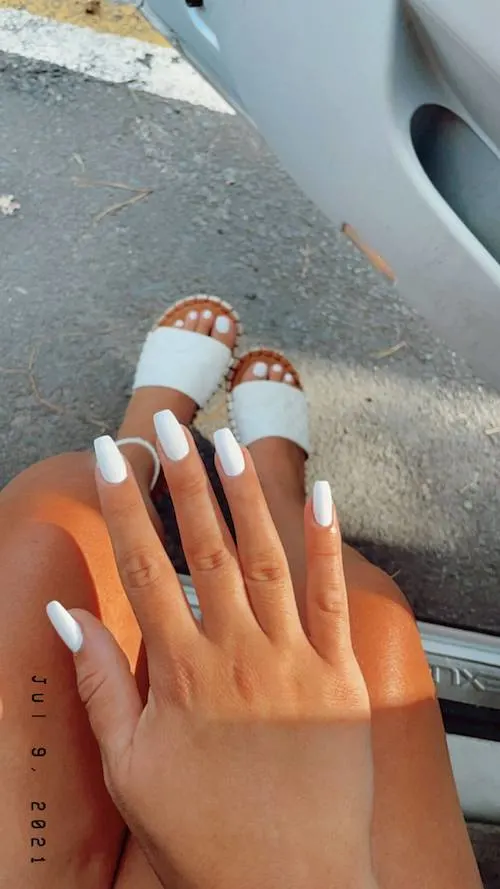 White Swirls Graduation Nails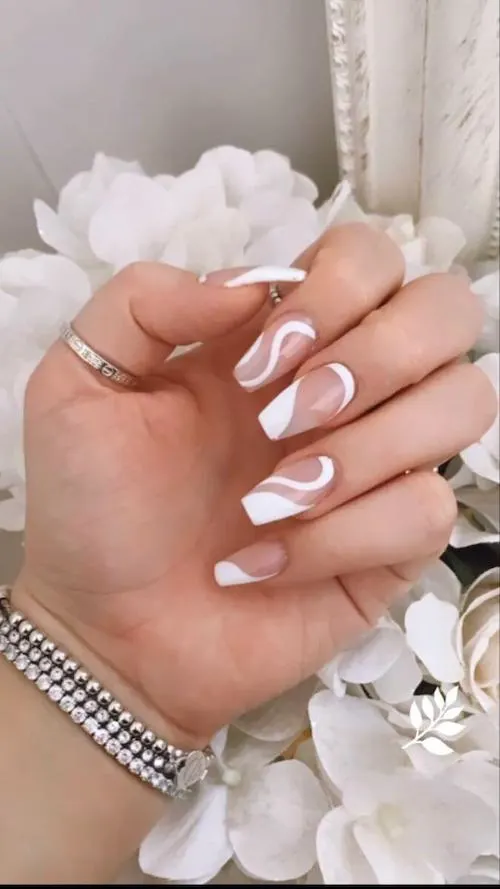 School Mascot Grad Cap Nails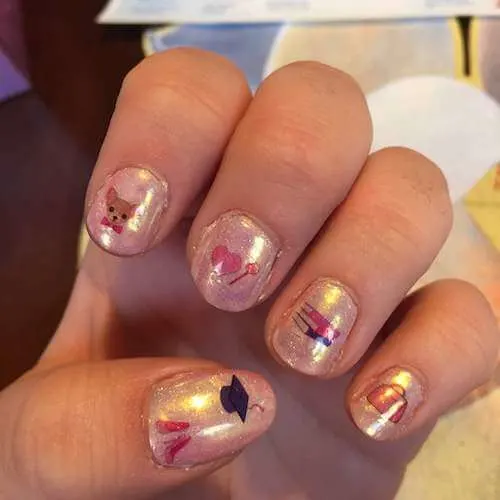 Half Moon Glitter Short Nails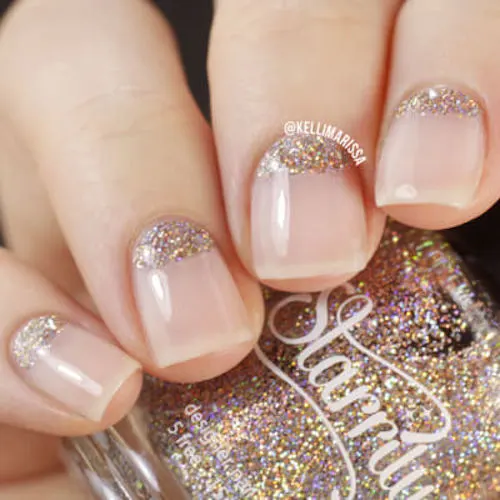 Blue Silver Glitter Graduation Prom Nails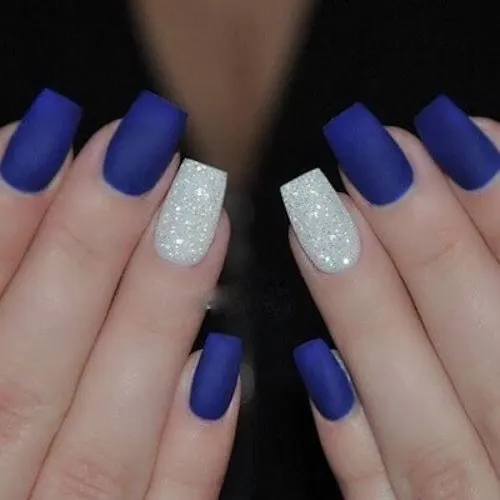 Abstract Graduation Coral Nails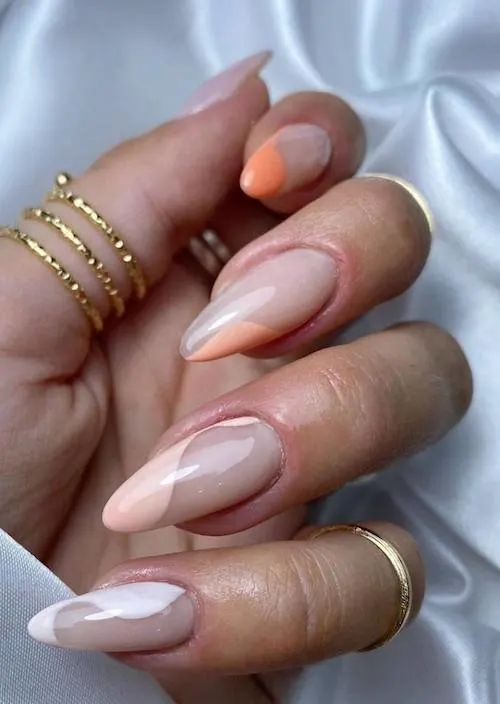 Pretty Floral Graduation Nails
Negative Glitter Graduation Nail Designs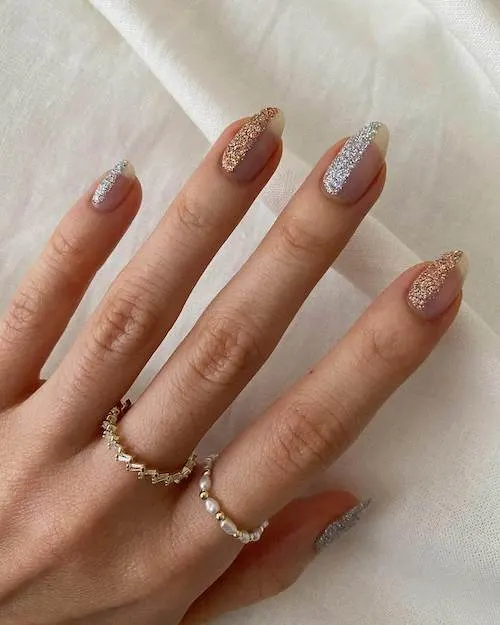 Graduation School Colors Nails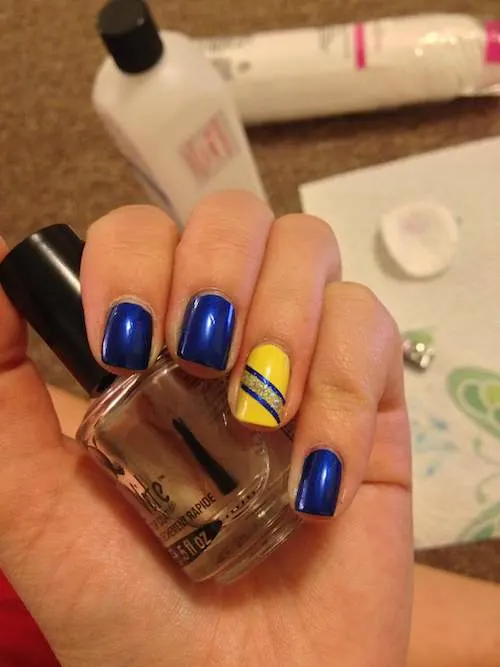 Black And White Grad Nails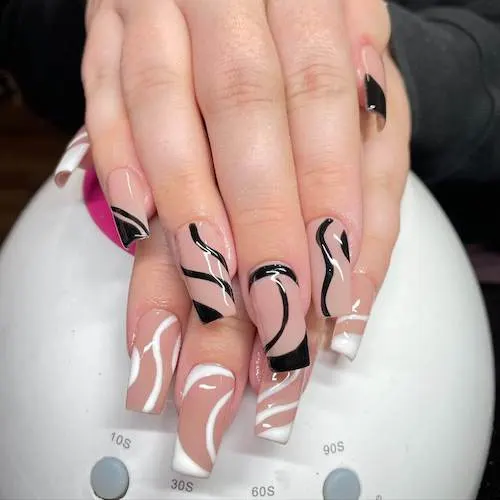 White Silver Decor Nails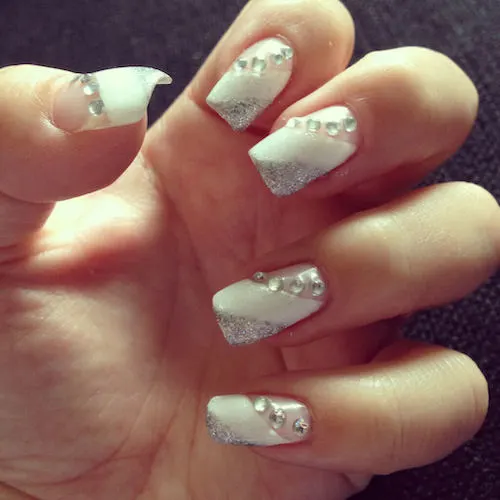 Nude Golden Nails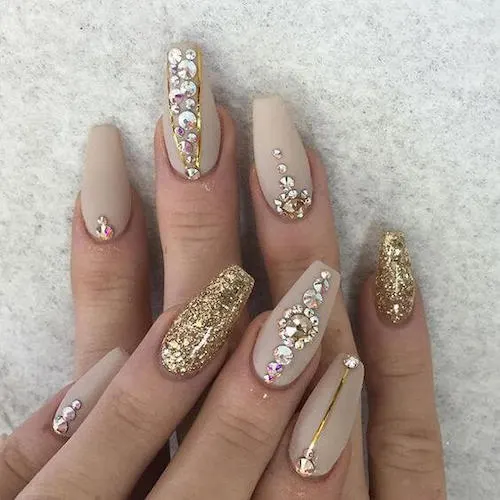 Romantic Glitter Graduation Nails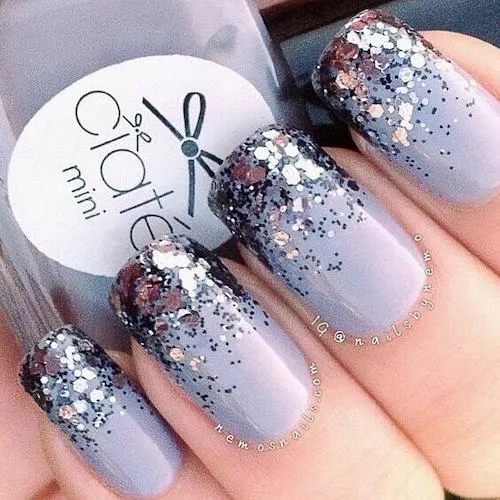 Best Graduation Nail Designs
You can also wear the most beautiful outfits in your own school colors and take pictures with your friends on this special day. At this time, a manicure with your school name or school color is very suitable.
In the graduation season, choosing to wear the same prom dresses as your school girlfriends and taking a group of beautiful graduation photos is also a popular choice for student parties nowadays.
Beautiful and gorgeous graduation dresses, of course, should be matched with decor nails. These glitter colors and decors reflect the shimmering sheen that will make your graduation dress more stunning.
Baddie Red Animal Print Nails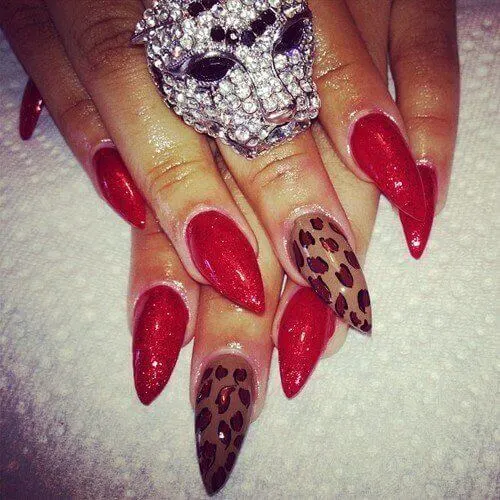 Pink Gold Accent Nail Ideas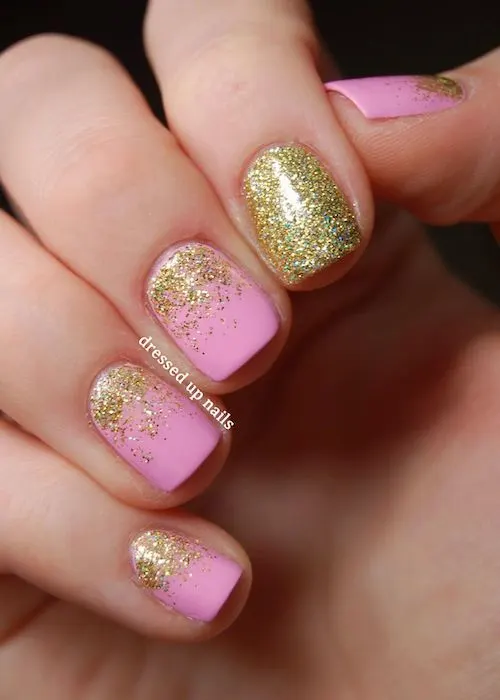 Unique Black And White Graduation Nails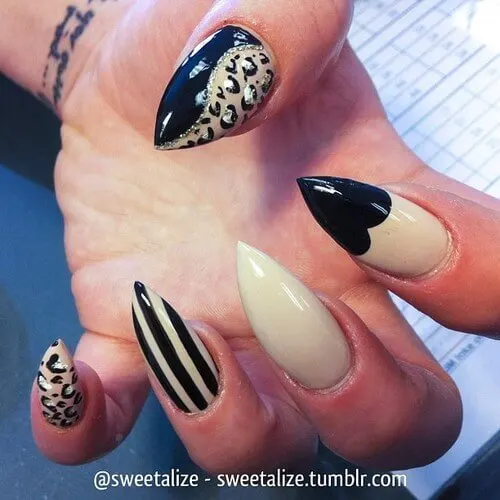 Dreamy Grad Nail Ideas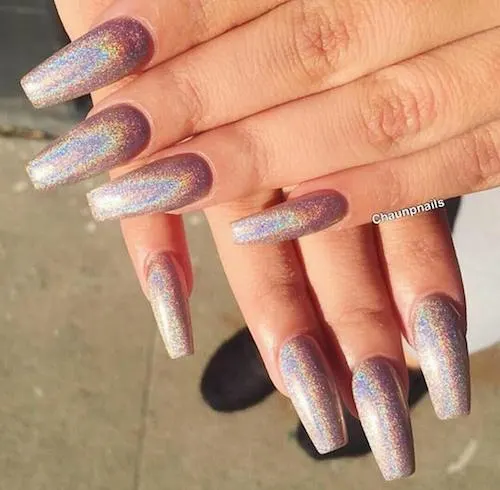 Pink Dreamy Grad Nails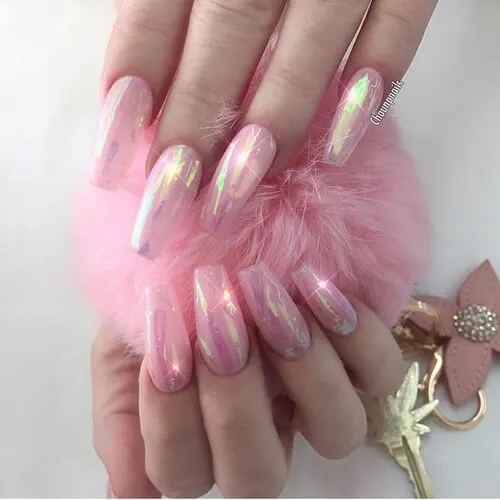 Dark Grey Graduation Nail Ideas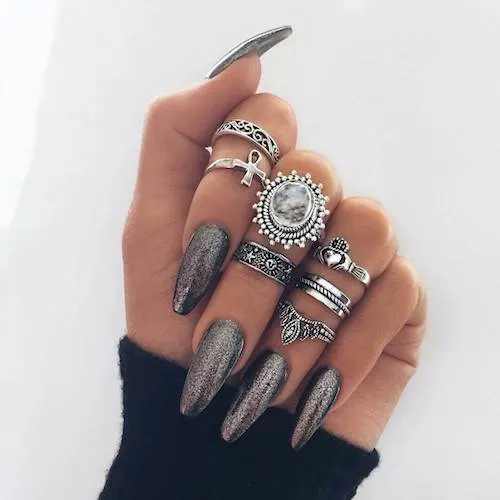 Ombre Classy Nails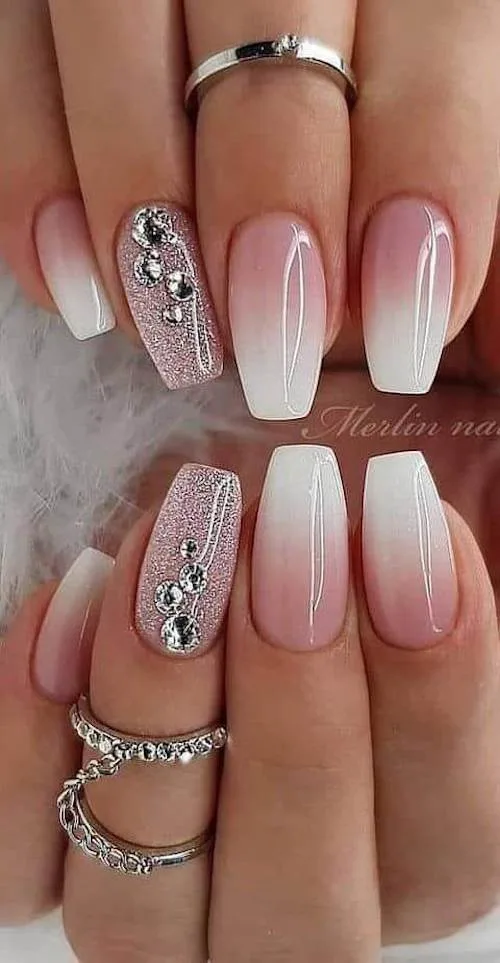 Ombre Glitter Nails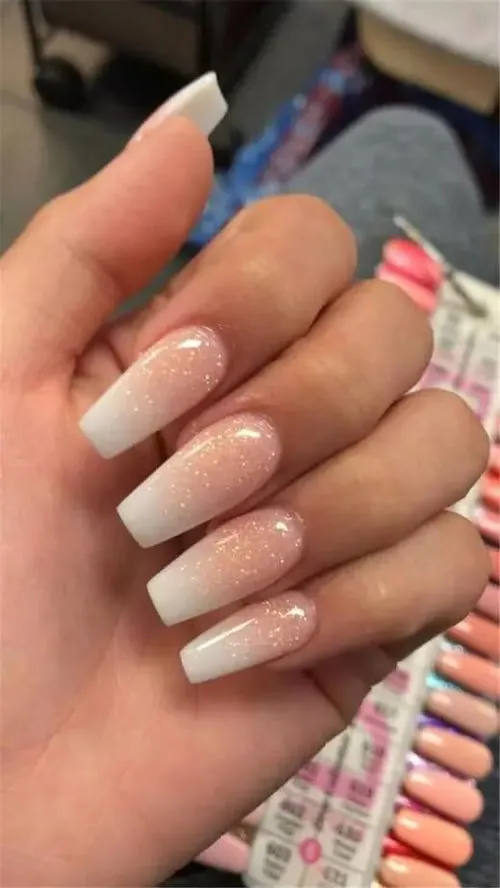 Graduation Nails With School Colors Or Name Of Your School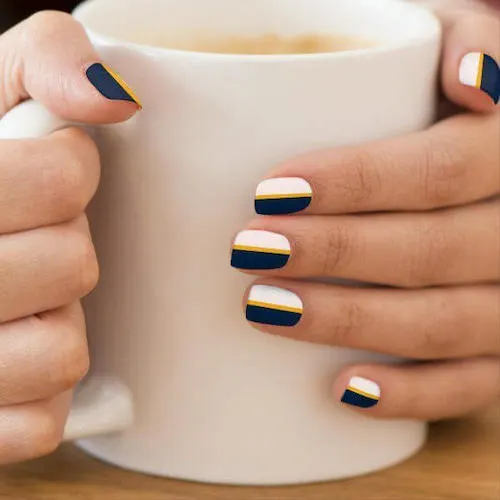 Minimalist Abstract Nails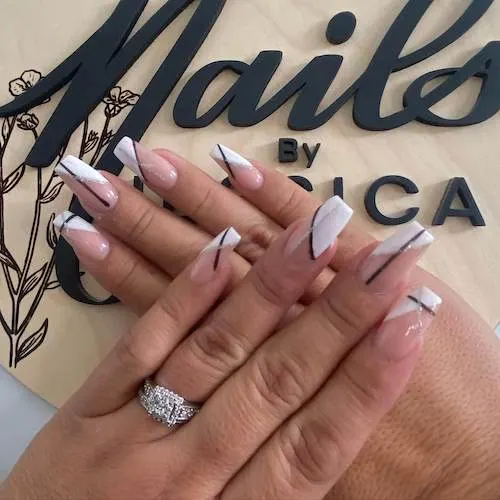 Hot Pink Stripes Nails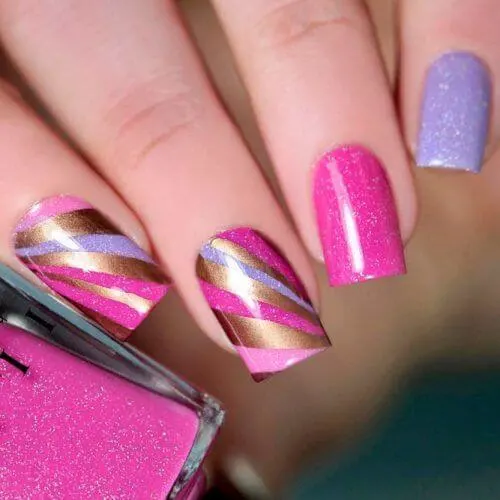 White Silver Simple Nails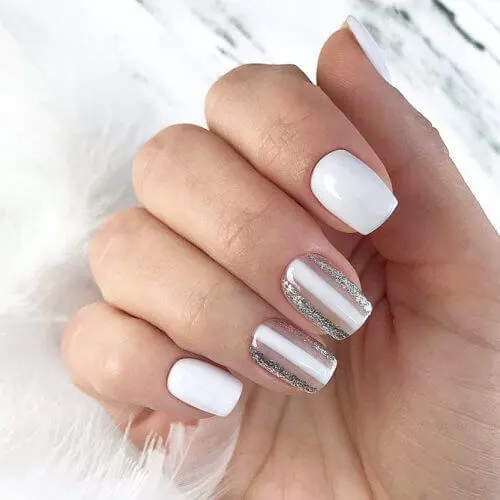 Perfect Graduation Party Nails
Looking for graduation party nails? Check what we've selected for you! We have so many styles for you to choose from, baddie nails, classy nails, unique nails. Show your charm with these attractive designs at parties.
Pink Ombre Nails With Decors And Matte Finish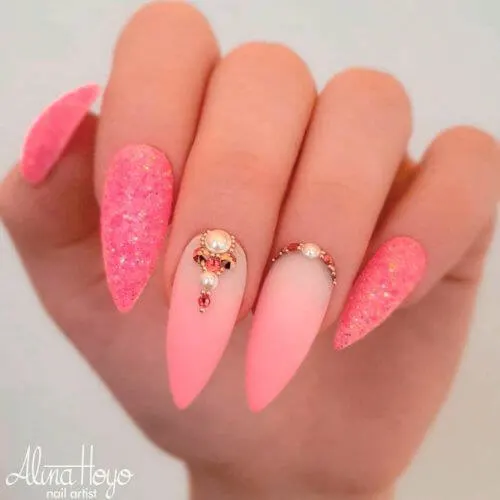 Gold Simple Nude Nails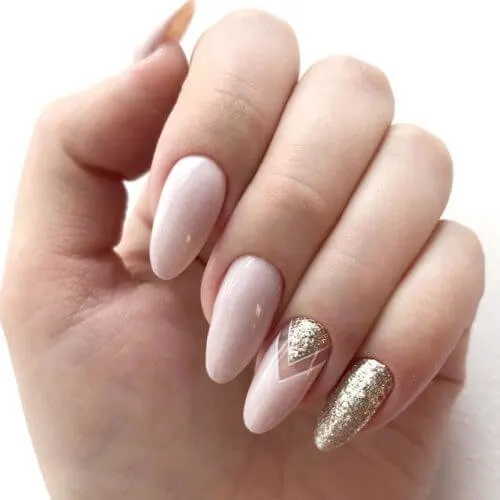 Abstract Line Pattern Nails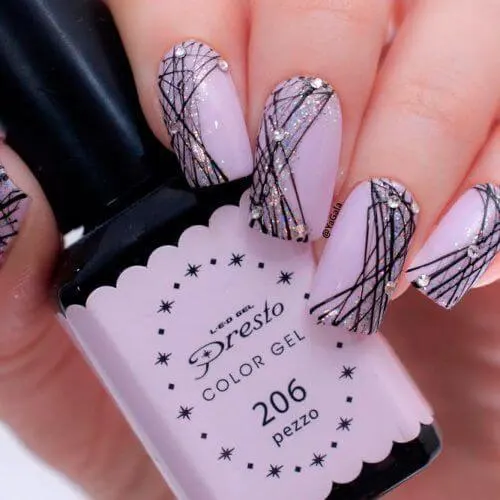 Floral Pink Nails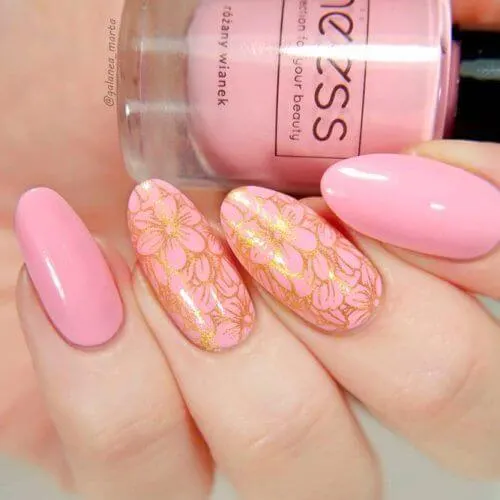 Burgundy Glitter Nails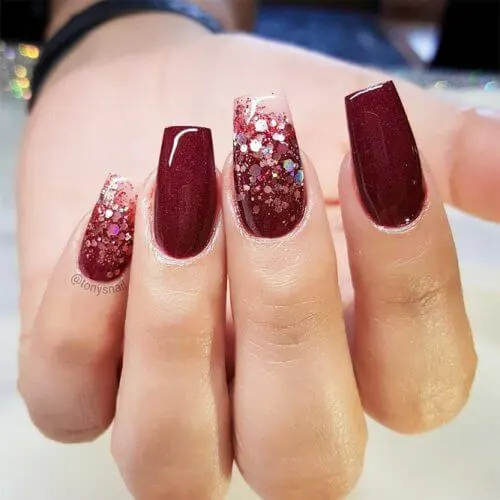 White Black Gold Abstract Graduation Nail Art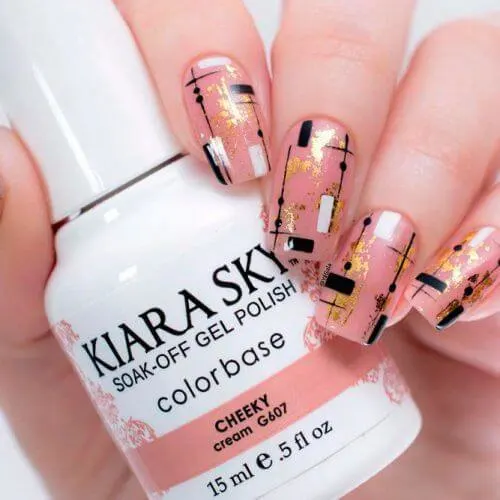 Gold Abstract Pattern With Neutral Shades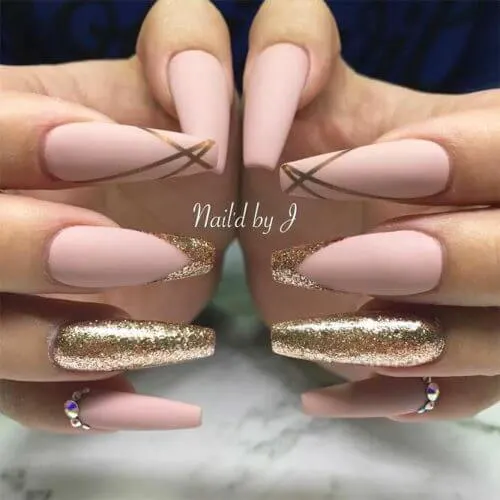 Crisp White Manicure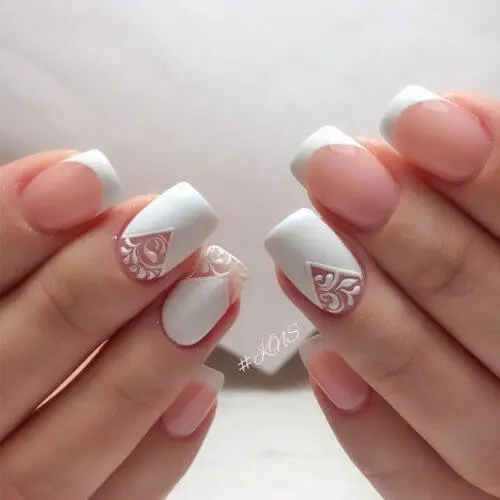 White Dreamy Nails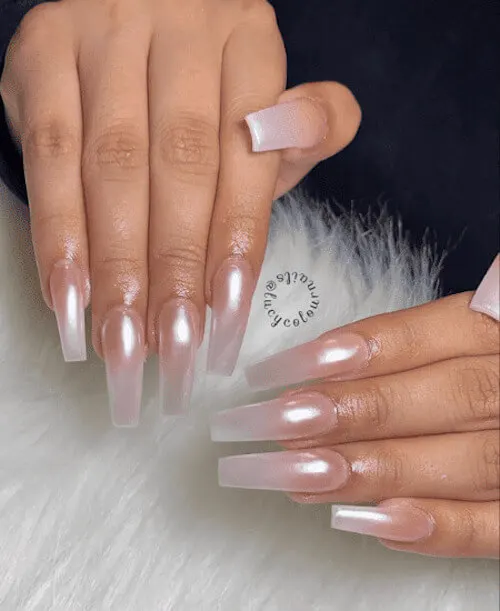 Grad Year Number And Graduation Cap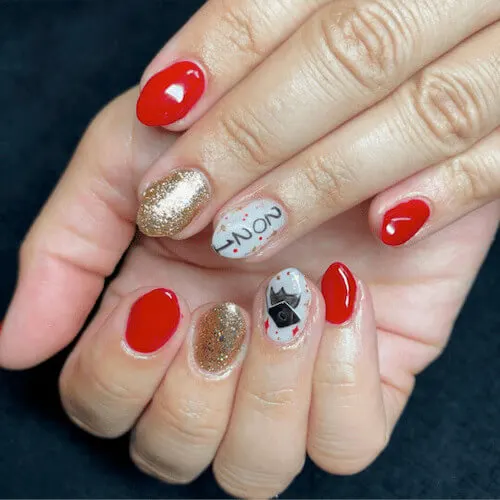 Cute Graduation Hats Nails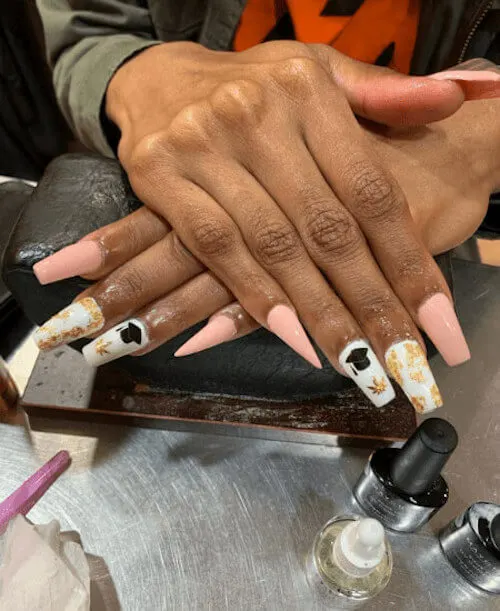 Blue And White Simple Nails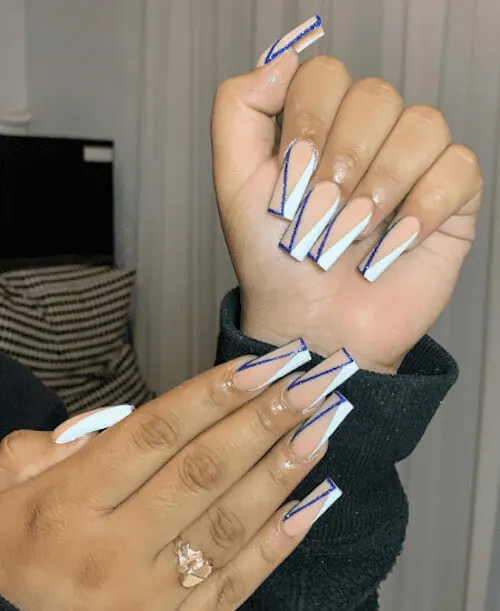 Cute Graduation Nail Art Ideas
In addition, it may be a graduation trip after graduation. Why not show your vitality and yearning for the upcoming trip and the next stage of life in such a beautiful spring and summer?
In summer, you can choose bright and hot nail colors when taking pictures in the sun, which will make the whole person more colorful.
Coral Graduation Party Nails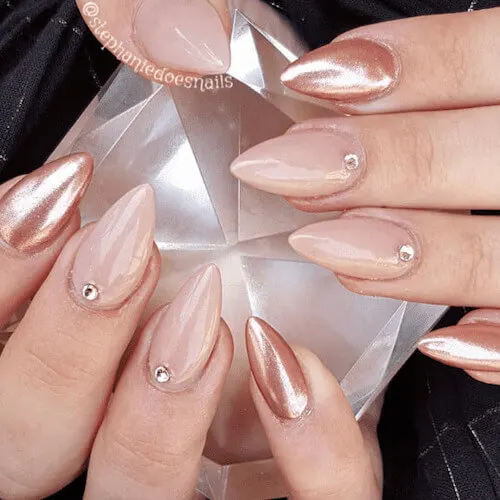 Ombre Floral Decor Nails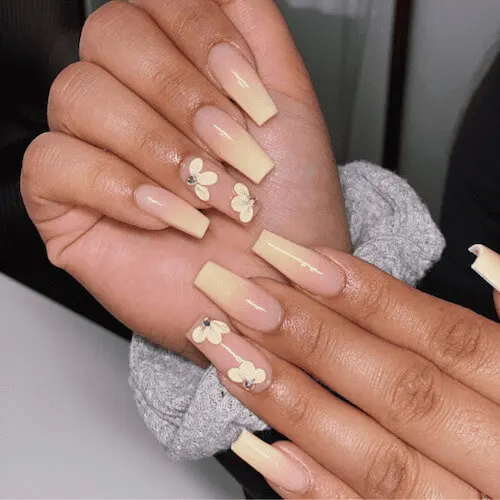 Unique Long White Nails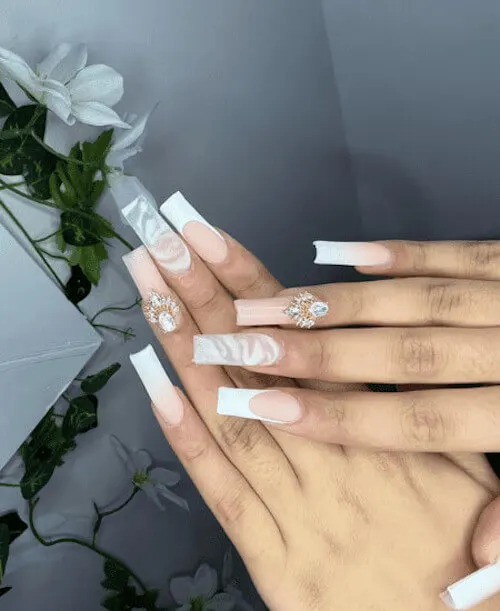 Color Block Gold Glitter Nails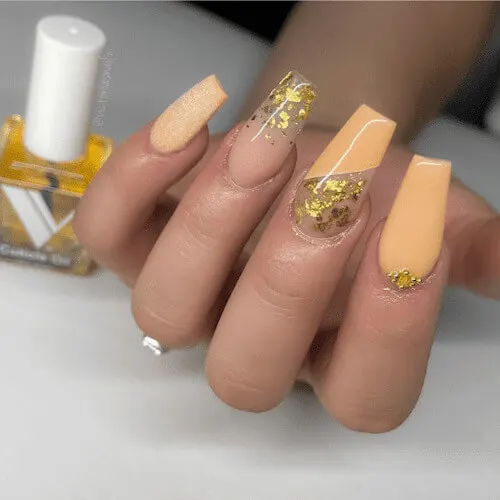 Grad Cap Black Nails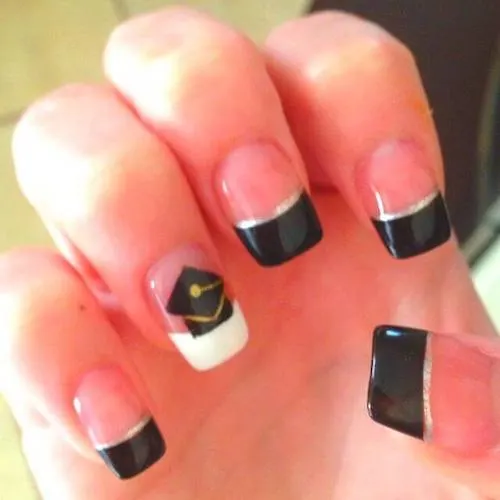 Classy White Floral Nails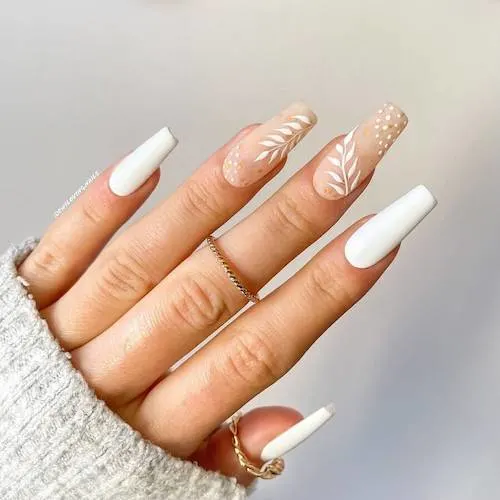 Simple Cute White Flower Nails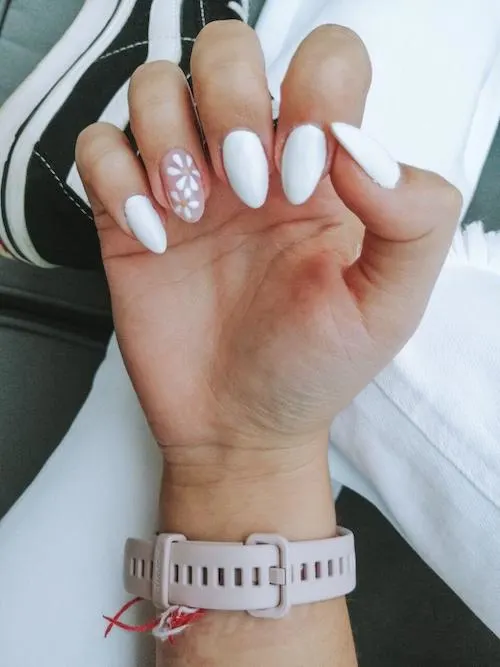 Cute White Daisy Nails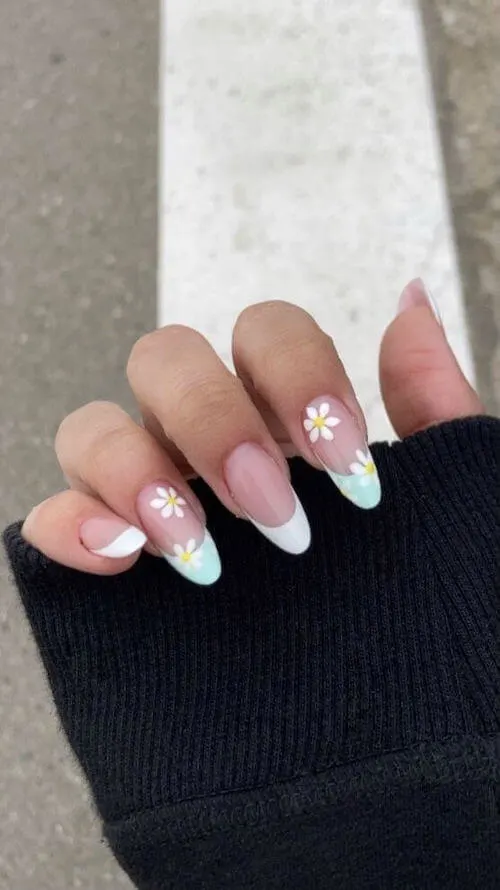 Yellow Nails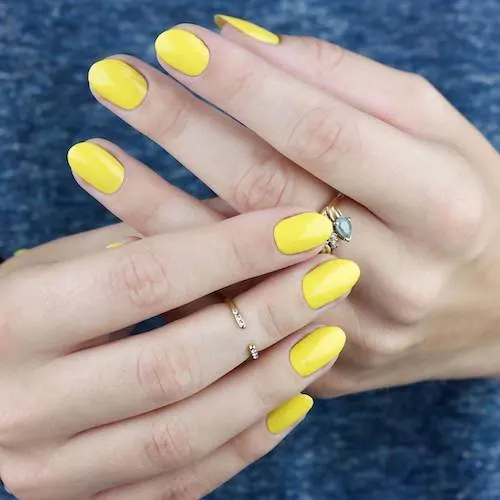 Congrats Grad Symbols Nails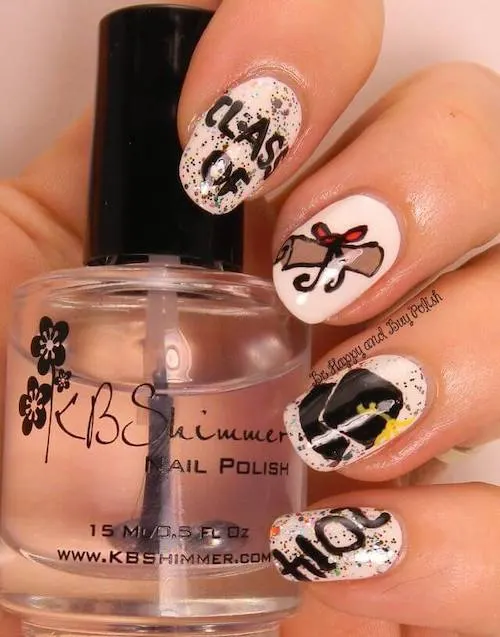 Black Minimalist Graduation Nails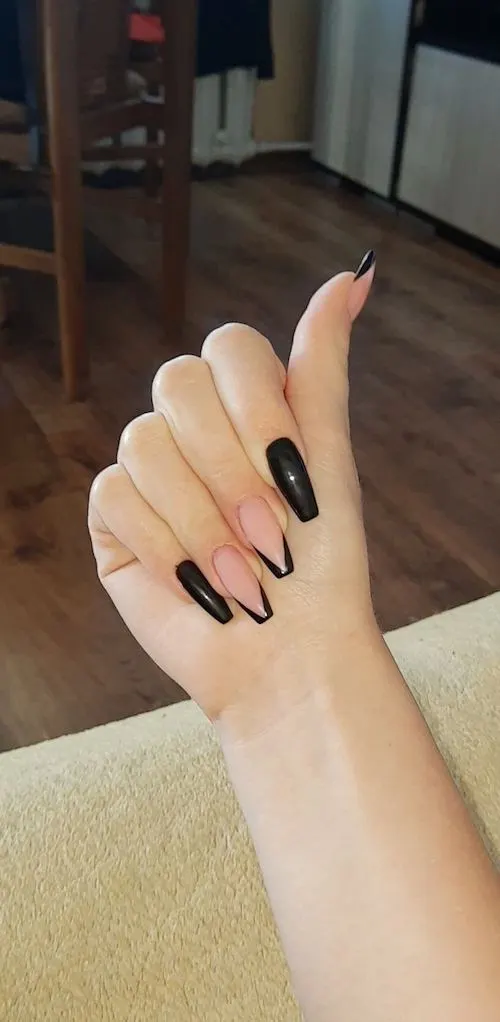 Gold Decor Grad Nails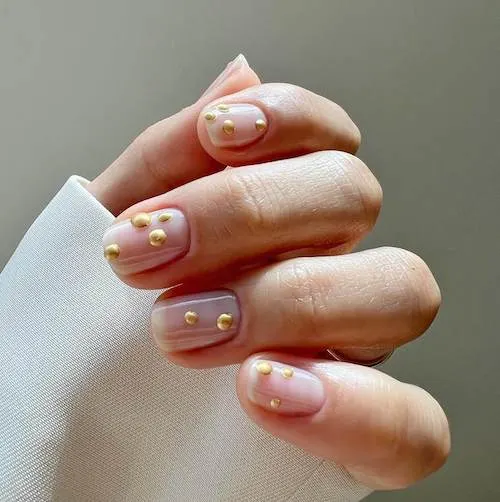 Pretty Graduation Day Nails
Want to stand out from the crowd of graduation photos? An easy way to do this is to make a great set of graduation nails. Yes, in order to stand out among so many graduates, details matter.
In today's list, you can find your favorite pattern for inspiration and choose your favorite nail polish to complete the perfect grad nails to pair with your grad ceremony outfit.
White Dot Black Abstract Nails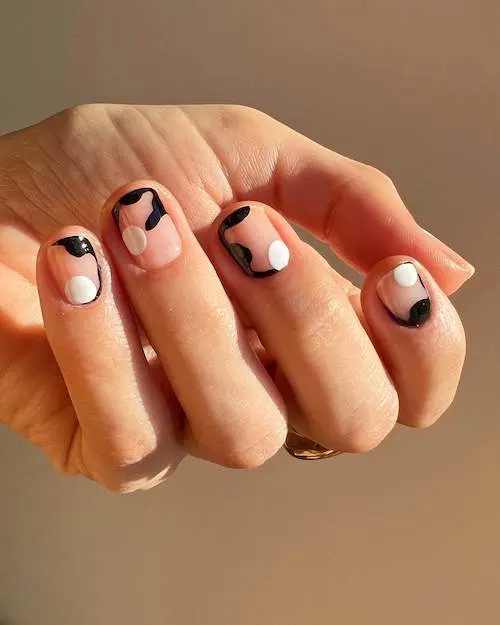 Stripe Decor White Nails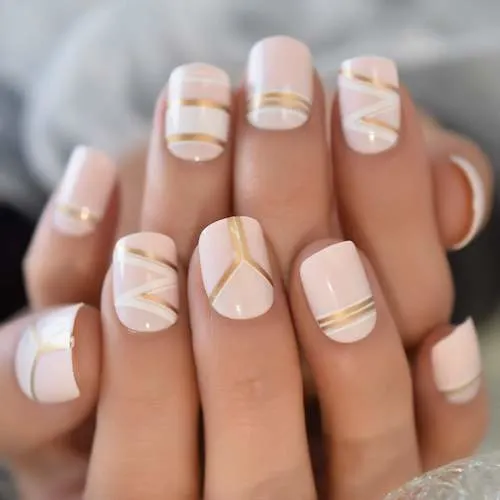 Blue White Silver Glitter Nails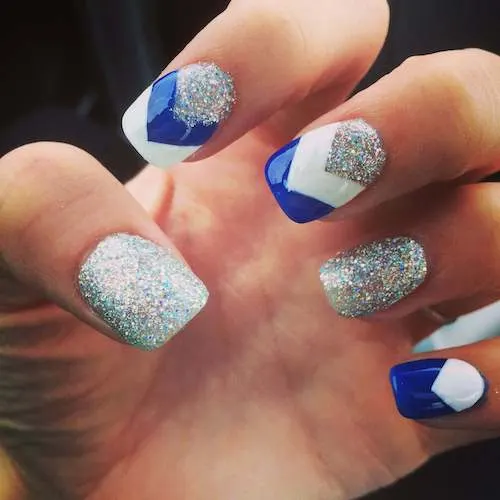 Green Graduation Nails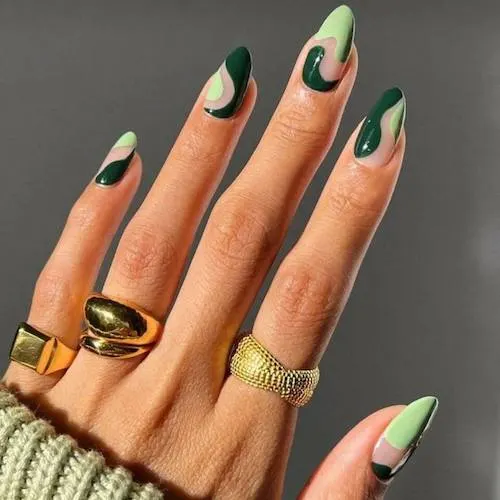 Black Abstract Coffin Nails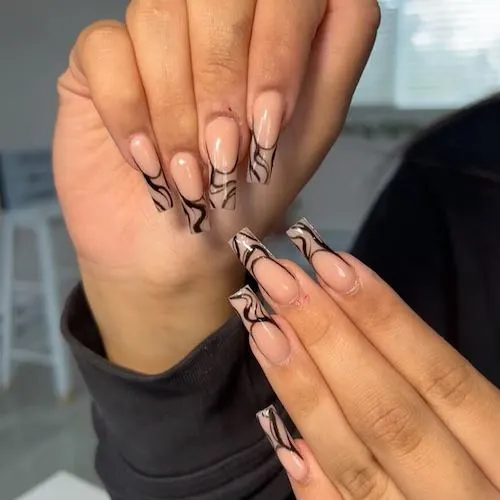 Black Marble Gold Glitter Nails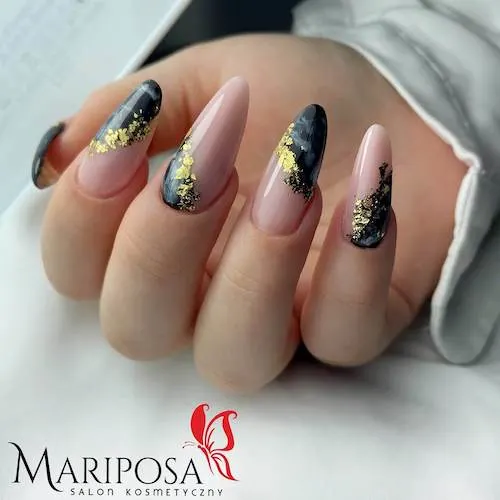 Hot Pink White Dot French Nails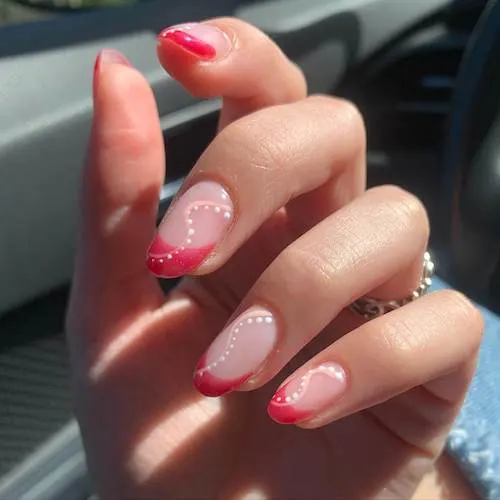 Glitter White Pink Nails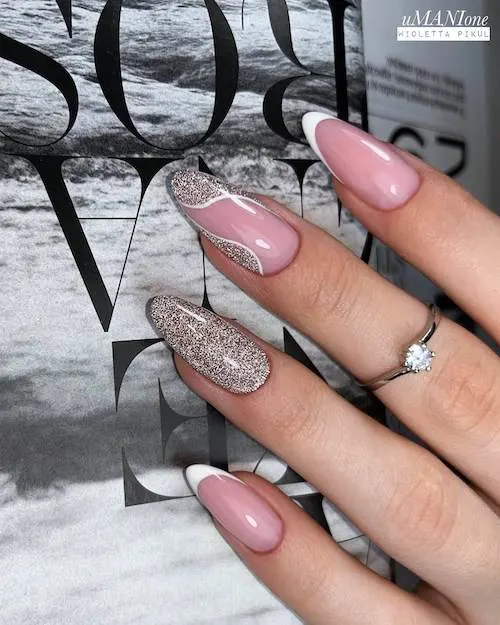 Simple Nude Manicure Ideas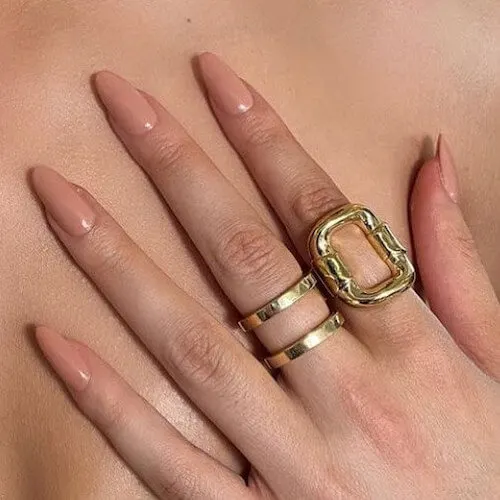 Simple Coral Grad Nails
Black Minimalist Nail Art Designs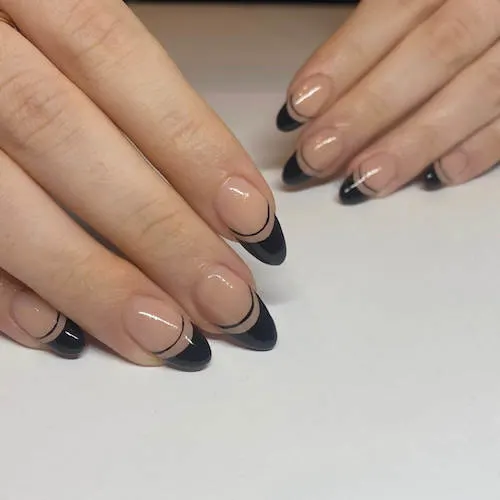 Navy Blue Litter Flower Summer Nails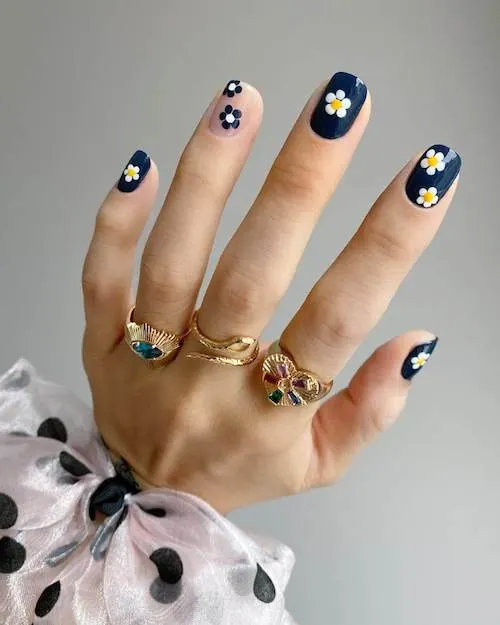 Classy Grad Nails For The Graduation Season
Different pattern will be different style and you can show your attitude by different patterns! Add your school colors, a graduation cap, and a diploma to your nails to show how proud you are of your hard work.
Remember that every nail color and style is unique, and you can achieve the perfect look regardless of the shade. Check what we curated today for you for inspiration.
Pink French Manicure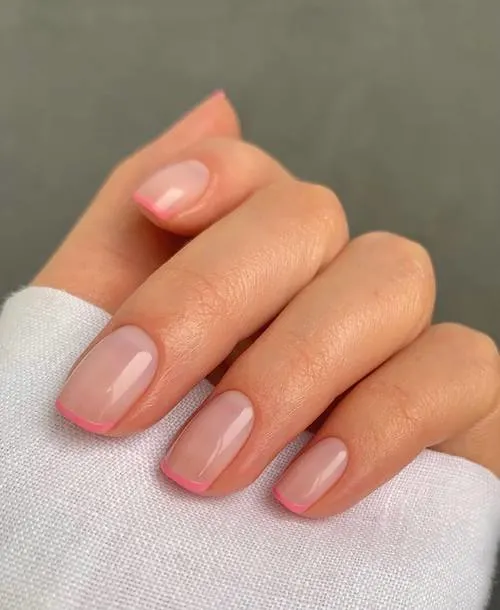 Black White Gold Silver Nails
Black Lines Nails Graduation Manicure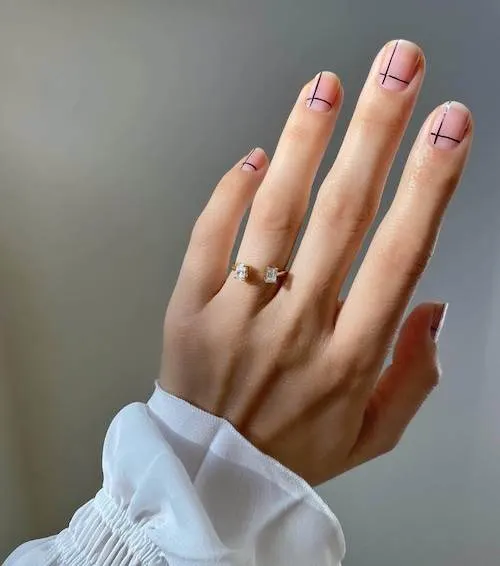 Wild Animal Print Nails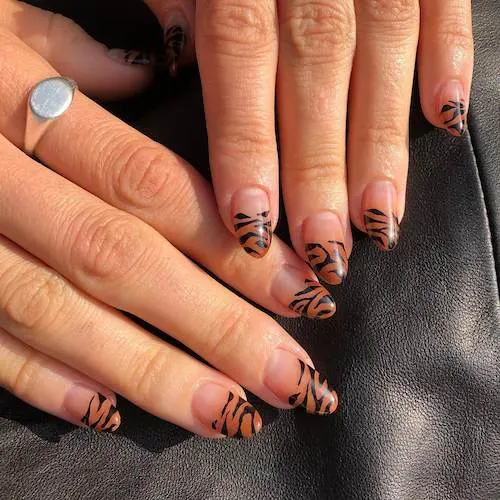 Glitter Blue Graduation Nails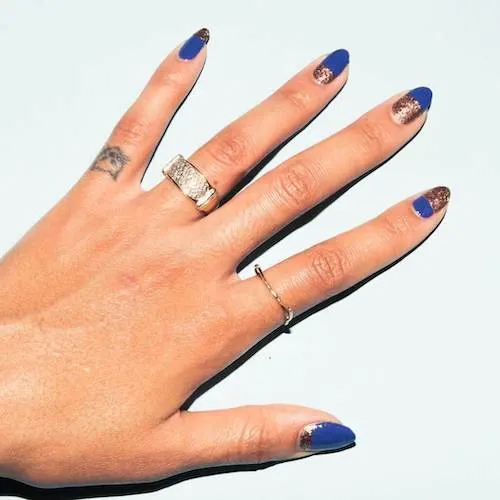 White Black Gold Simple Grad Nail Ideas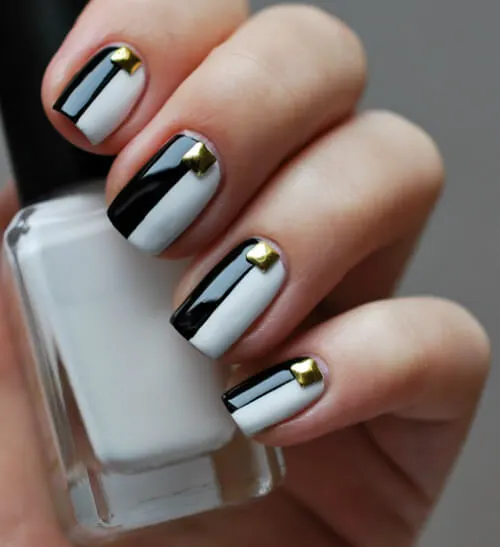 Ombre Glitter Nail Ideas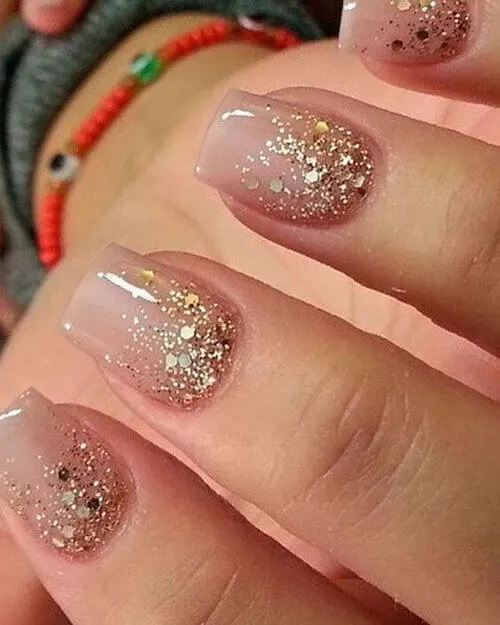 Navy Blue White Floral Manicure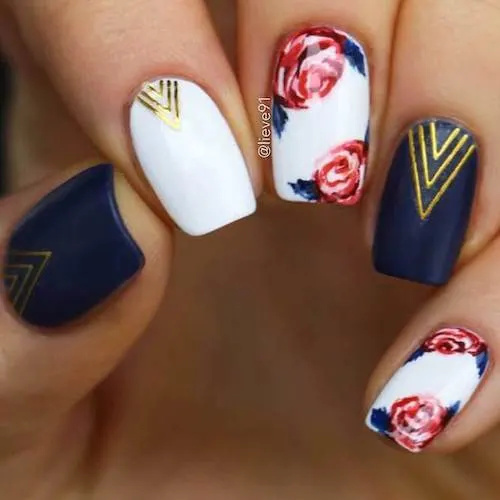 Baddie Nude Nails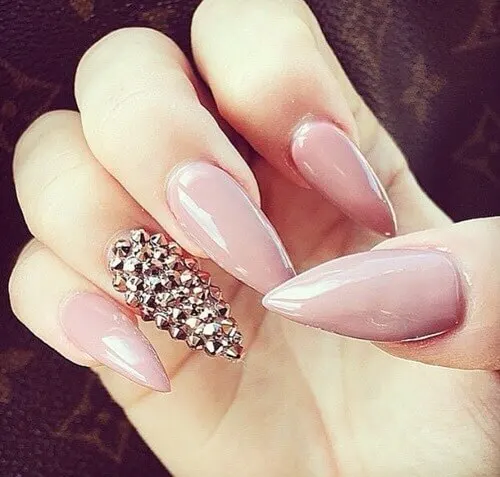 Pretty White Floral Grad Nails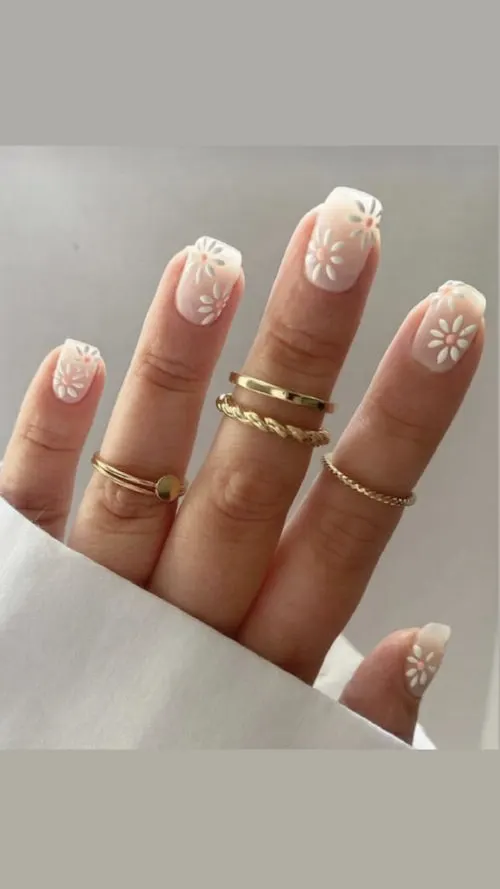 White Butterfly Matte Nails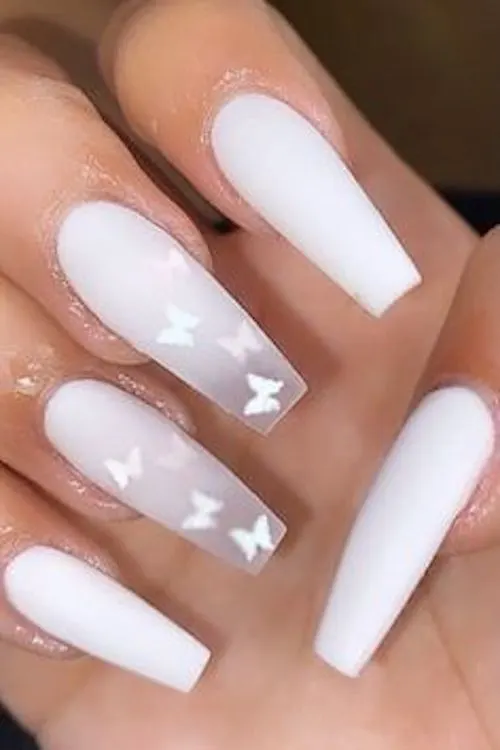 Best Fake Graduation Nails And Grad Nail Decals
If you want an easier and more convenient way to own a gorgeous set of graduation nails for your graduation event, check our picks of the best fake graduation nails and nail decals for your graduation day.
From stunning rhinestone decor fake nails to neural color minimalist nails, from french tips to ombre nails, choose whichever you like to match your graduation dresses, graduation makeup, or your mood. You can shop directly from our favorite retailers and get your favorite graduation nail designs very soon.
24pcs Ombre Fake Nail & 1sheet Tape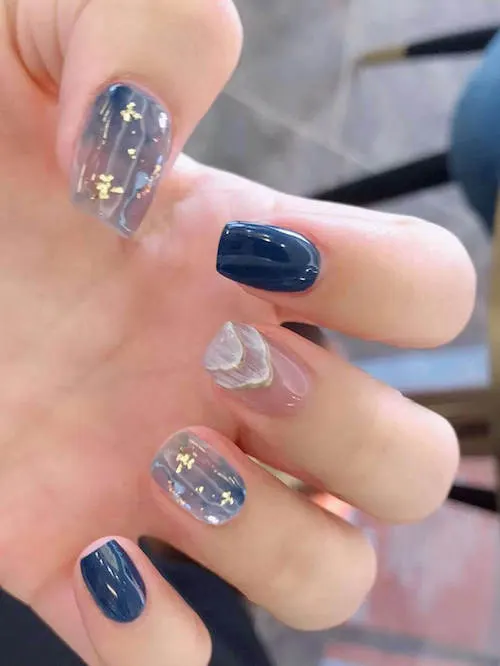 24pcs Ombre Fake Nail & 1sheet Tape & 1pc Nail File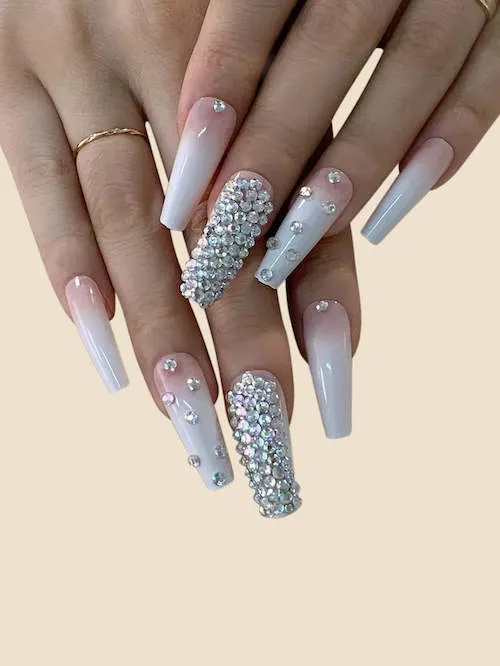 24pcs Gingham Fake Nail & 1sheet Tape & 1pc Nail File
Rhinestone French Tip Tape-On Nail Set – 12 Pairs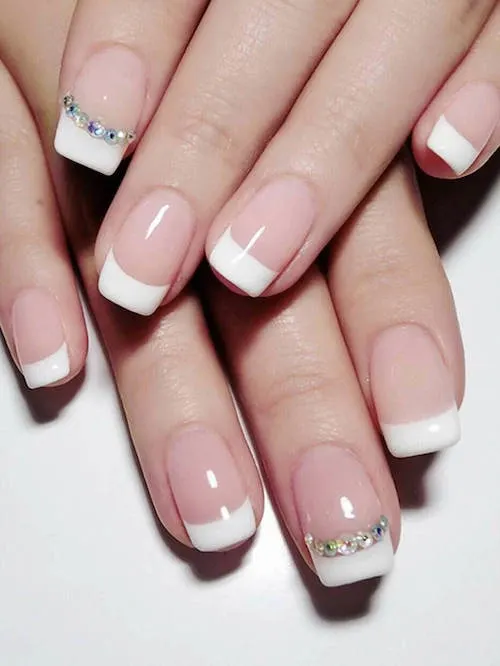 24pcs Glitter Transparent Fake Nail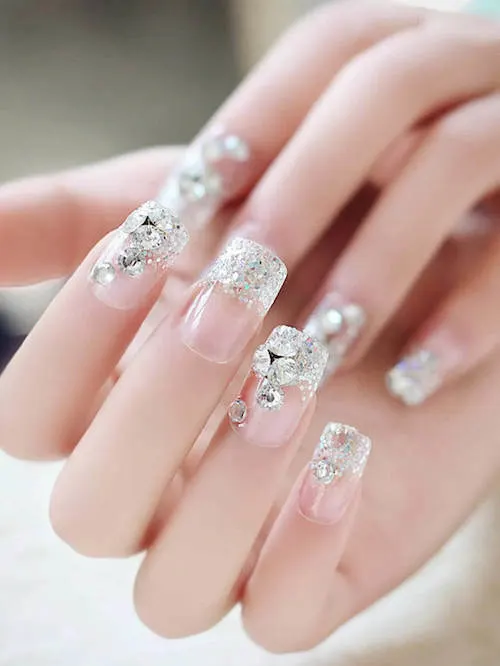 24pcs Rhinestone Decor Fake Nail & 1sheet Tape & 1pc Nail File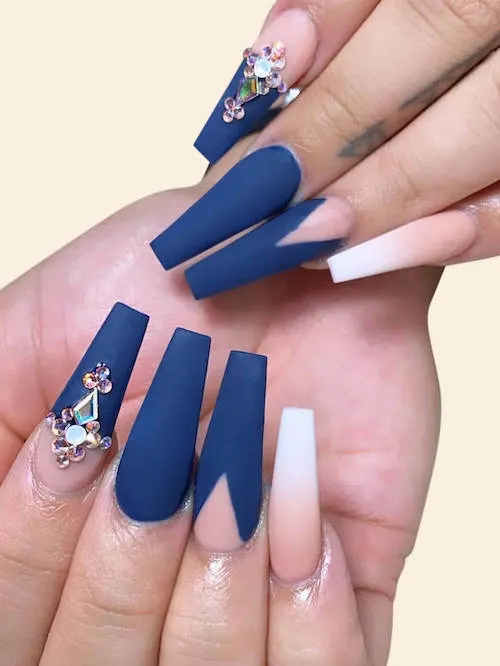 24pcs False Nail & 1pc Nail File & 1sheet Tape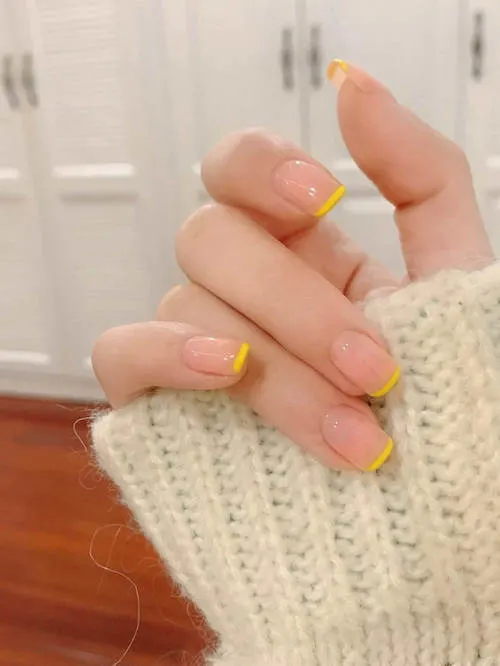 24pcs Fake Nail & 1sheet Tape & 1pc Nail File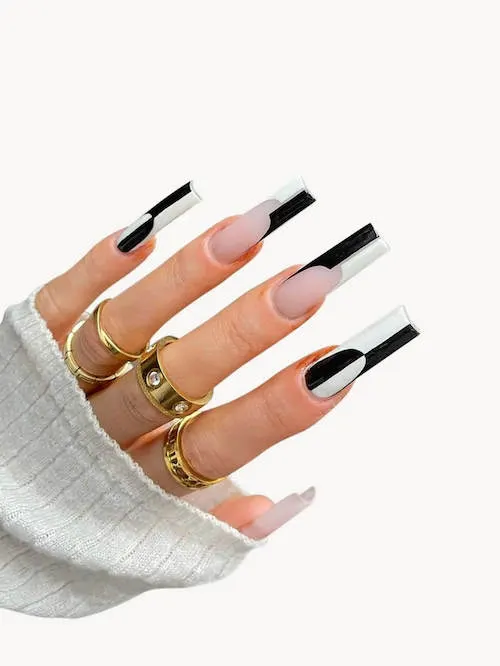 24pcs Ombre Fake Nail & 1sheet Tape & 1pc Nail File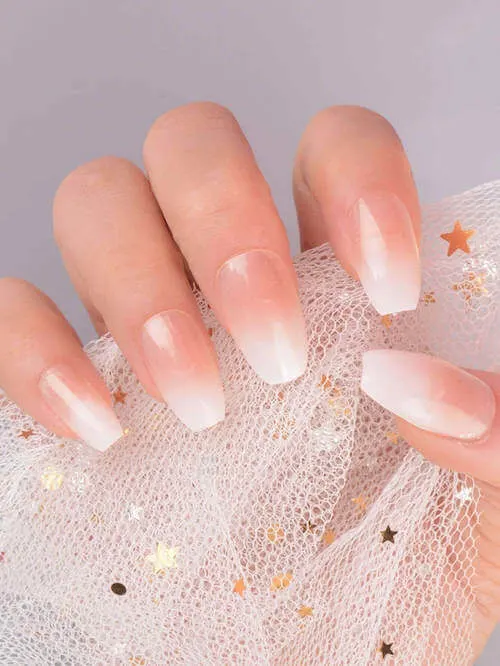 Oval French Fake Nail 24pcs With Tape 1pc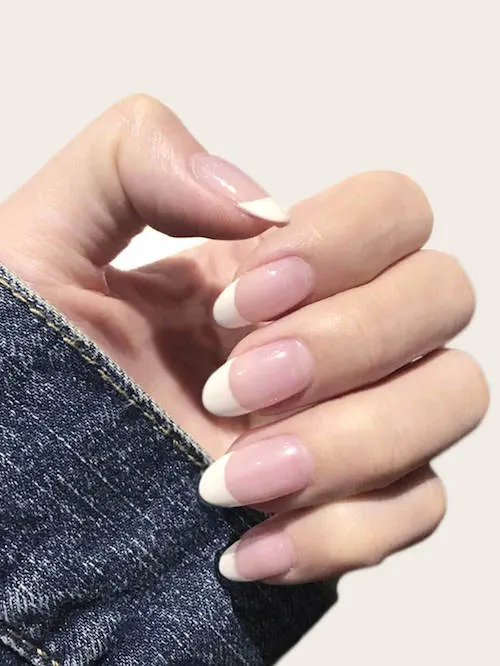 24pcs Glitter Fake Nail & 1sheet Tape & 1pc Nail File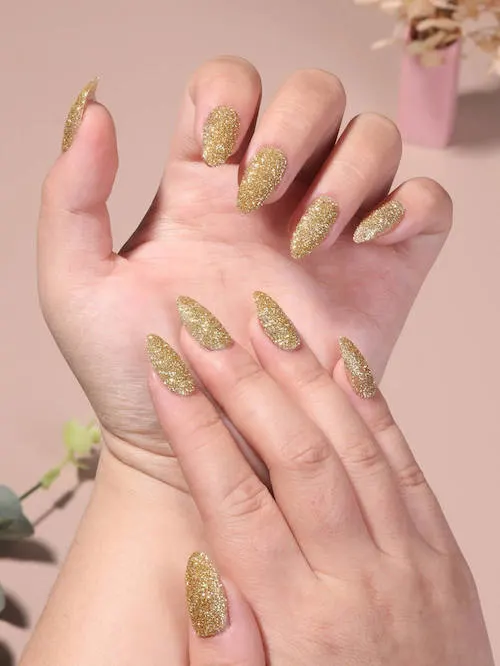 Butterfly Graphic Press-On Nail Set – 24pcs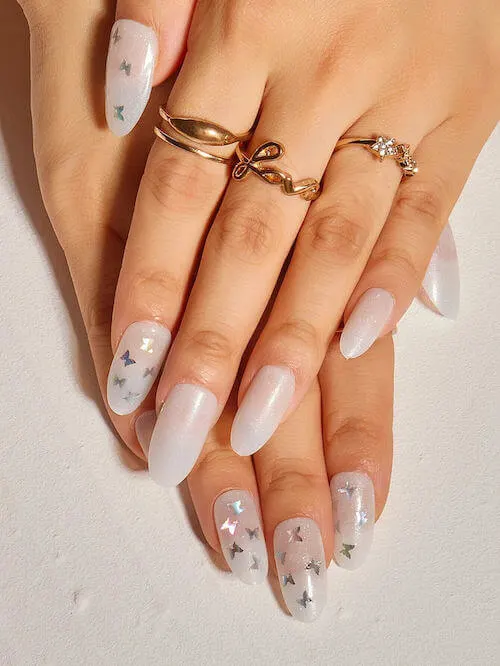 1pack Flower & Faux Pearl Nail Art Decoration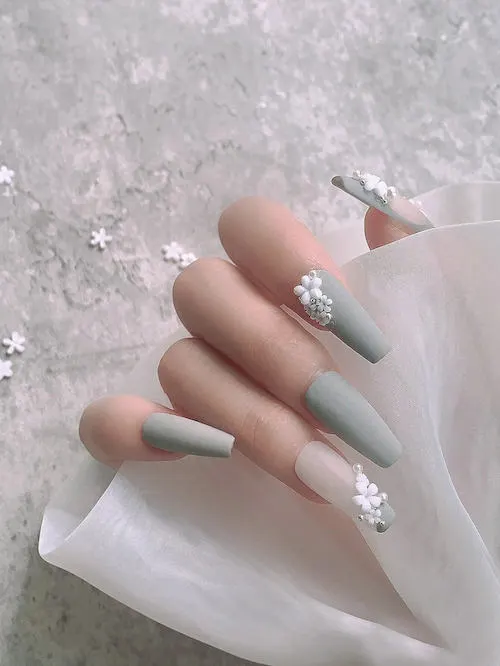 24pcs Color Block Fake Nail & 1pc Nail File & 1sheet Tape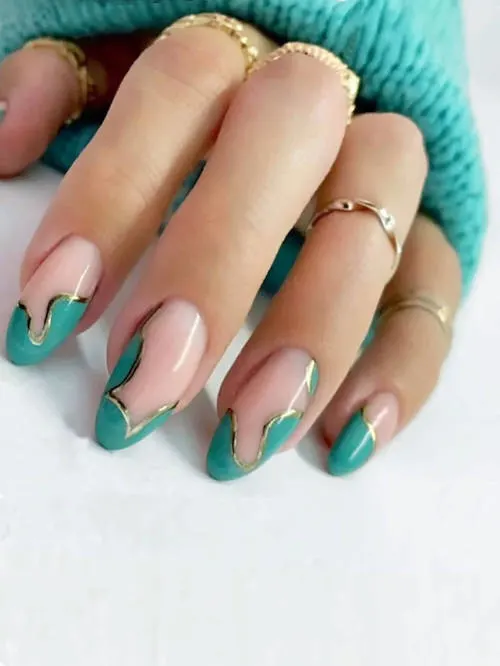 27pcs Ombre Fake Nail Set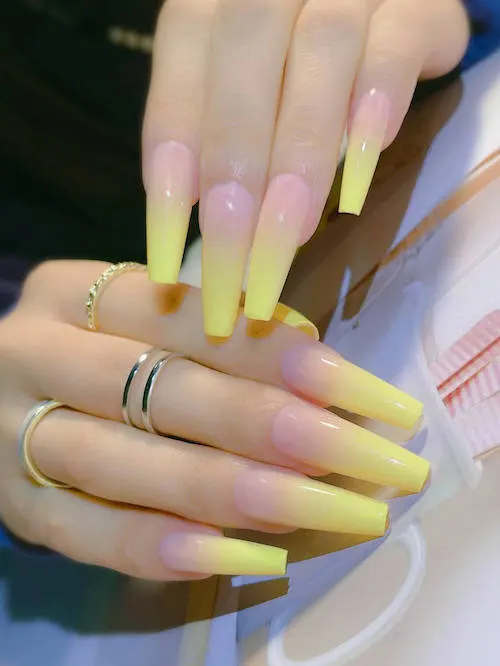 24pcs Floral Pattern Fake Nail & 1pc Nail File & 1sheet Tape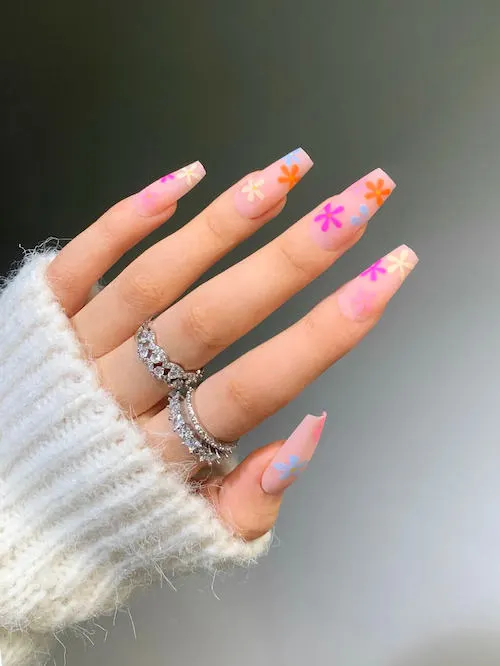 24pcs Glitter Fake Nail &1sheet Tape & 1pc Nail File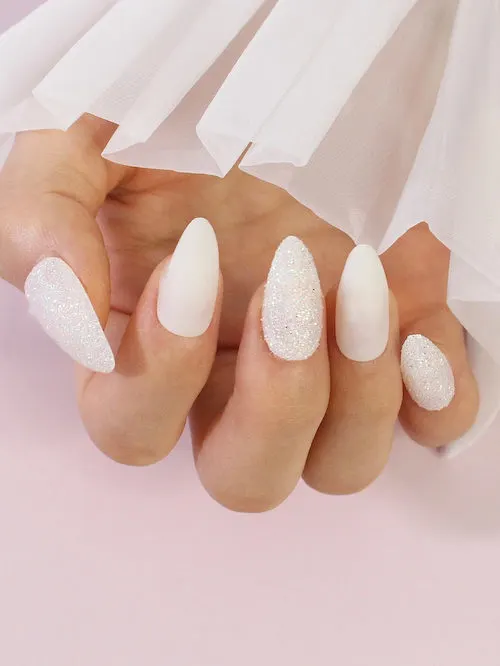 24pcs Line Fake Nail & 1sheet Tape & 1pc Nail File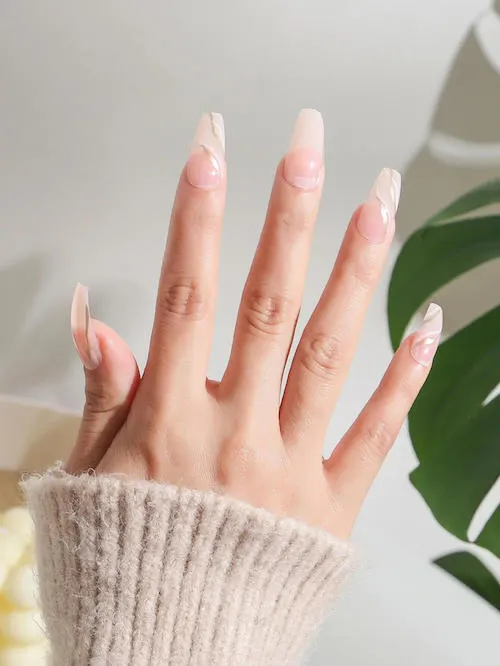 24pcs Colorblock Fake Nail &1sheet Tape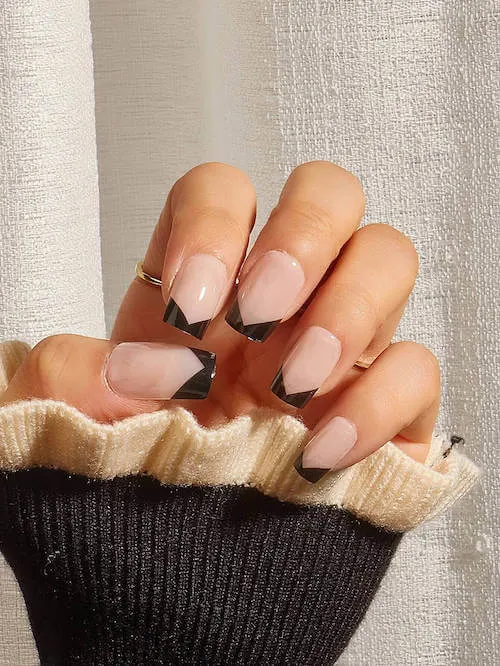 24pcs Marble Pattern Fake Nail & 1sheet Tape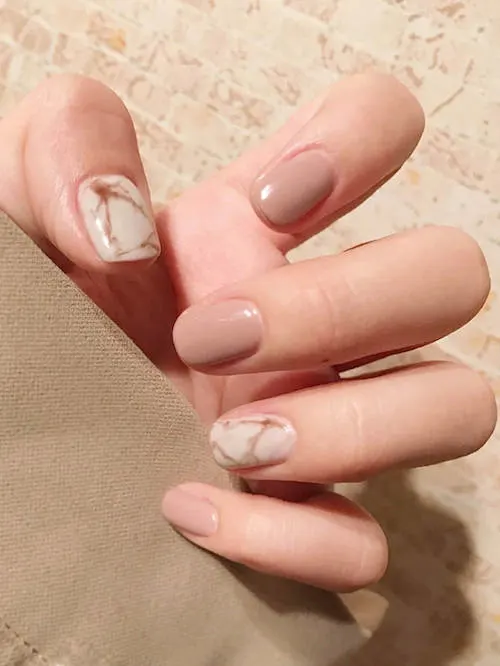 24pcs Fake Nail & 1sheet Tape & 1pc Nail File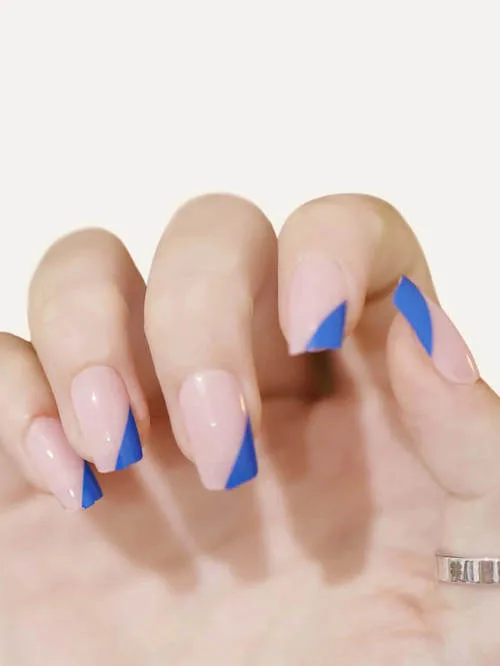 This post was all about graduation nails ideas.
About The Author
Tracy is an experienced personal stylist, shopping expert, and fashion & lifestyle blogger. She has been featured on Bustle, Best Life, Glam, The Zoe Report, Mic, and GoBankingRates, for her insights on fashion, beauty, home decor, and lifestyle. Read More
Related Posts: