Looking for graduation party ideas? Congratulations that you found us! Below we listed the 75+ best cute graduation party ideas that you can copy on a budget!
Holding a graduation party is not as hard as you think. We prepare the best list you can find below, where you will find graduation party decoration ideas, graduation party supplies, graduation party food ideas, graduation party ideas for high school, graduation party ideas for college, and even outdoor graduation party ideas!
And we also list easy DIY graduation party ideas, and affordable cute graduation party items to make your party unforgettable.
So check them out today and start planning your dream party! And don't hesitate to pin the ideas you like!
This post may contain affiliate links, which means I'll receive a commission if you purchase through my link, at no extra cost to you. Please read the full disclosure here.
This post is all about graduation party ideas.
BEST GRADUATION PARTY DECORATION IDEAS YOU CAN COPY ON A BUDGET
1. Use Candy Bar Labels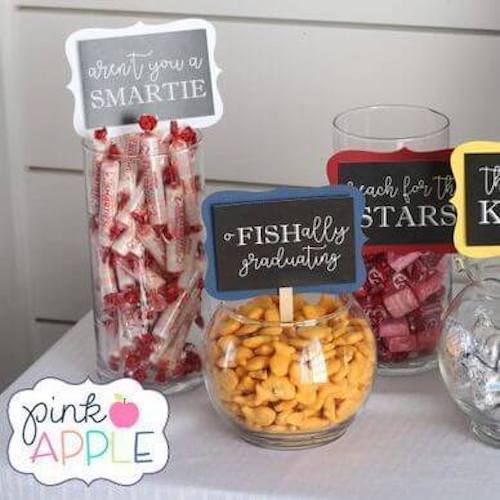 This is the most necessary arrangement. One small tip is that guests don't pay much attention to what food you provide, but it must be more convenient for them to access it. So this kind of label is convenient.
Copy This Idea:
2. Get A Themed Table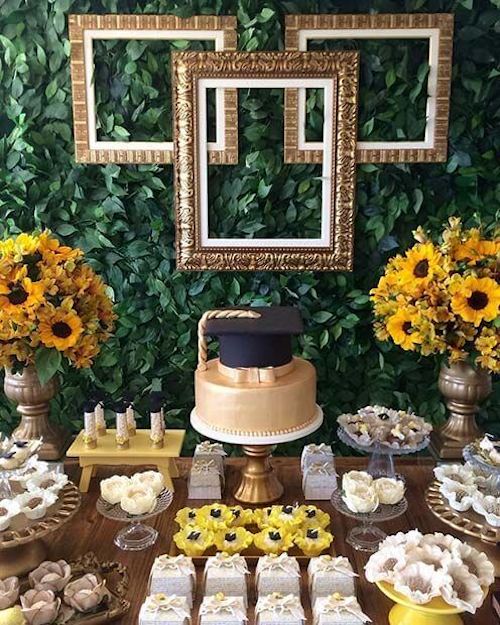 Making an attractive theme layout is not that complicated. I like this idea because it uses golden elements, which makes the whole arrangement look expensive and has a celebratory atmosphere. Golden photo frames, golden hanging decorations, etc., can all be used in the graduation party at that time.
Copy This Idea:
3. Themed Centerpieces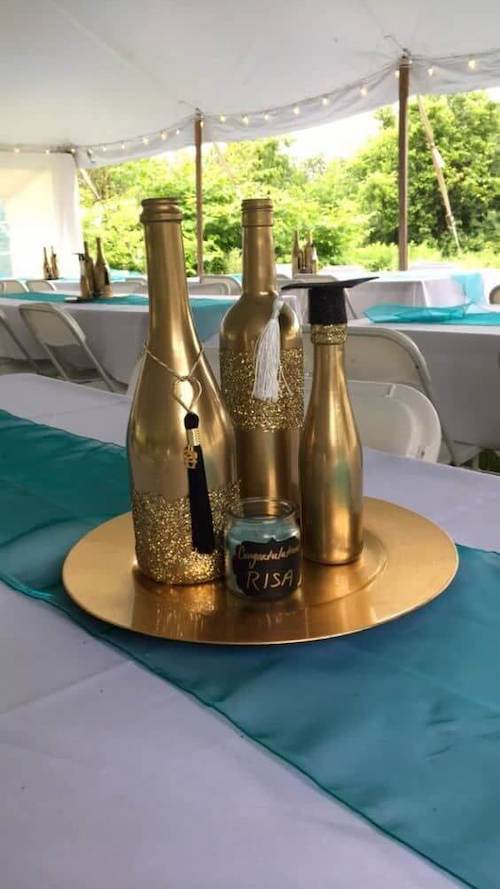 The drink bottle of the day can serve both drinks and can also be a great decoration. It doesn't need to be complicated; the following products can make your wine and beverage bottles gorgeously transformed.
Copy This Idea:
4. Have A Photo Booth And Decorate It With Letter Balloons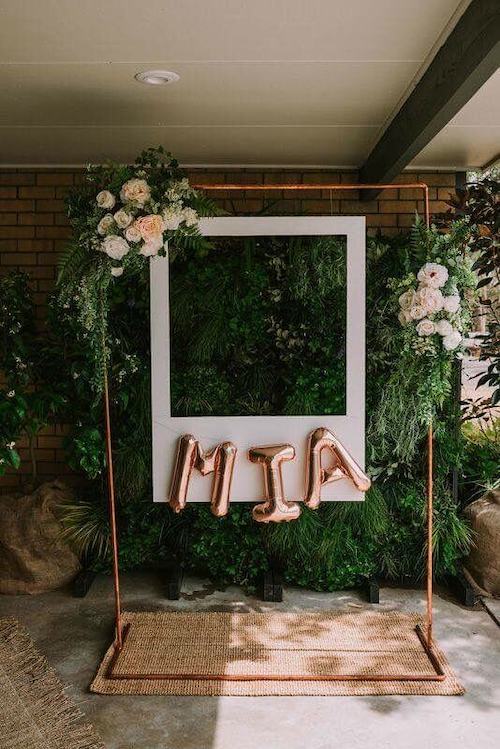 The rose gold letter balloons are very suitable for graduation parties for girls. If you don't like rose gold, click on the product links below, and there are other colors to choose from.
This kind of decoration can be placed indoors or outdoors, and a simple background is very suitable for guests to take pictures.
Copy This Idea:
5. Display Memories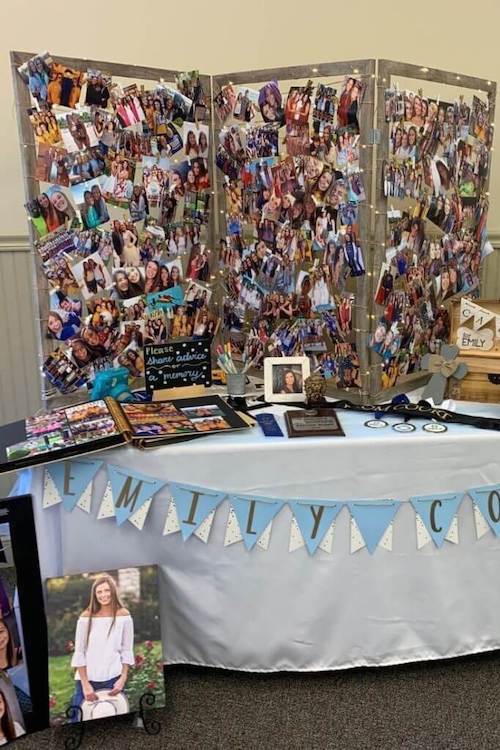 If there are some unexpected and fantastic designs at your graduation party, your guests will never forget them and even post them on Instagram immediately!
The above design is one of them. Use a wooden frame and hang up your favorite photos. It is a great corner full of memories.
Copy This Idea:
6. Let's Take The Photos Outside
7. Show Your Old Photos
Isn't this creative and cute? Just use glue dots to adhere the pictures to the railing!
Copy This Idea:
8. Invite The Guests To Share Words Of Wisdom In The Wisdom Jar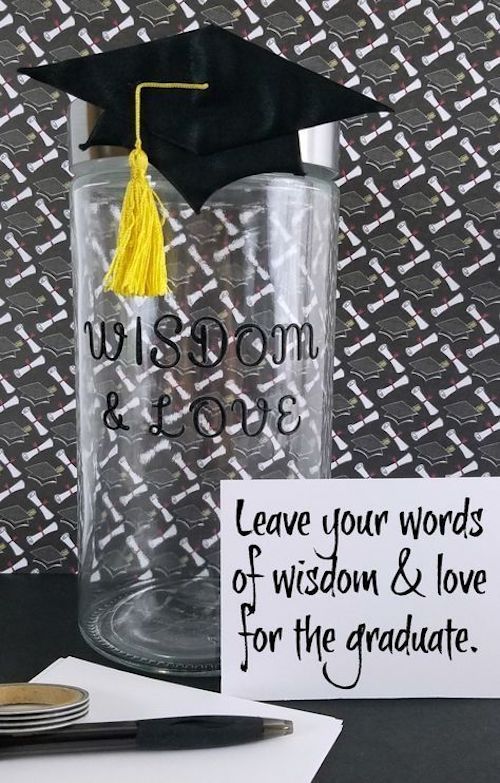 Don't forget to invite guests to leave suggestions for graduates that will benefit them throughout their lives. You don't need to spend a lot of money; you only need the following message cards, plus a simple container.
Copy This Idea:
9. Have A TV Friends-Themed Photo Booth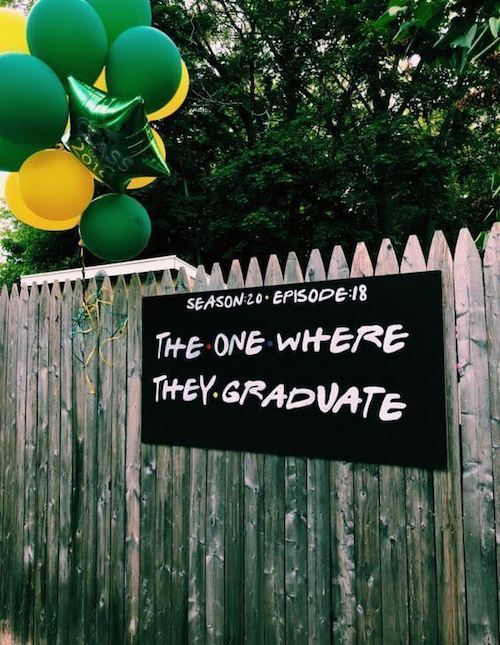 via Pinterest
Copy This Idea:
The Friends TV show has become popular again recently, and many young people like it very much. So why not set up a Friends-themed place for guests to take pictures at your graduation party? With the product below, you can set up a very photogenic booth.
10. Have A Sofa Outside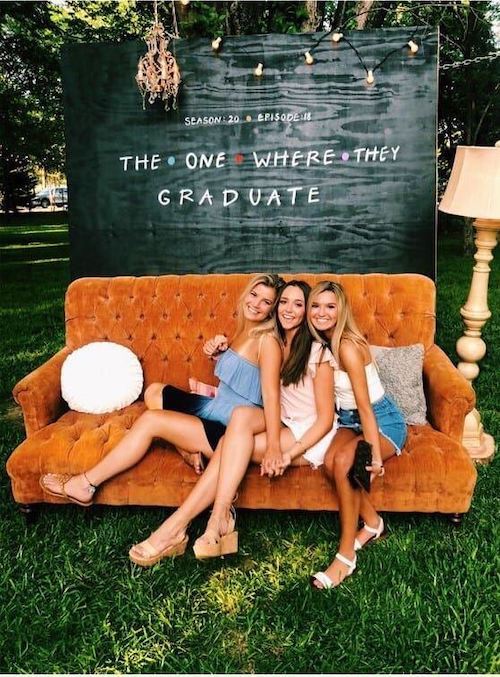 Copy This Idea:
11. Have A Donut Board
Donuts are trendy food at the graduation party, delicious and cute.
Copy This Idea:
12. Use trees to display the photos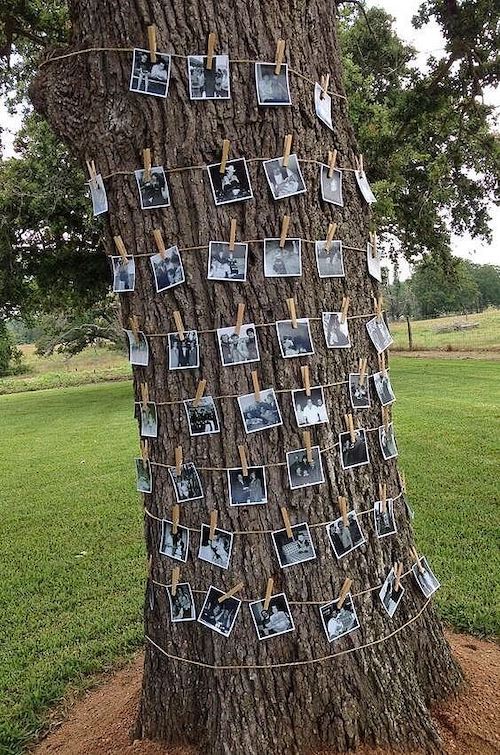 It is also a very creative decoration idea, very suitable for outdoor. Moreover, it is very cheap to make!
Copy This Idea:
13. Graduation Cap Water Bottles
There are so many creative graduation party decorations recently, and we like this one very much. They can make even the most common bottled water possible at your party very cute.
Copy This Idea:
14. Have a Polaroid by your guest book
Want to let your guests be surprised by your creativity as soon as they enter the door? Welcome your guests with a beautiful guest book and a Polaroid!
Copy This Idea:
15. Graduation Cap Candy Boxes
This is one of the most popular graduation party decorations, almost in short supply every year, with constant praise. So why not have them at your party?
16. Invite The Guests To Share Their Keys To Success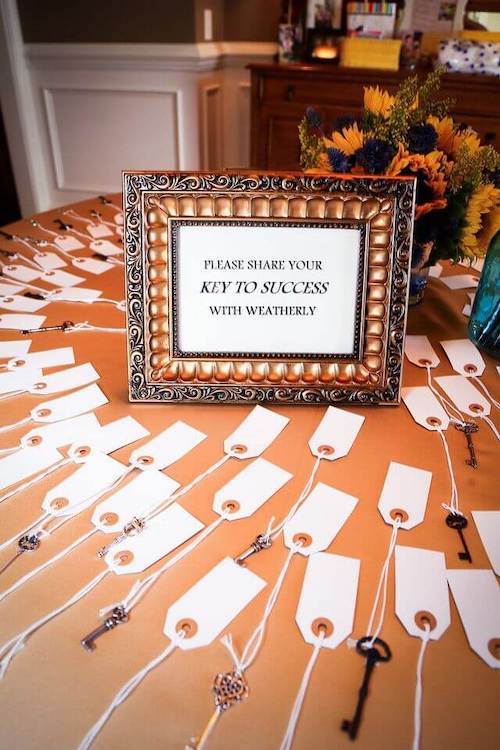 When it comes to messages of wishes or suggestions for graduates, in addition to the cards above, this one is also trendy.
Copy This Idea:
17. Have A Graduation Card Box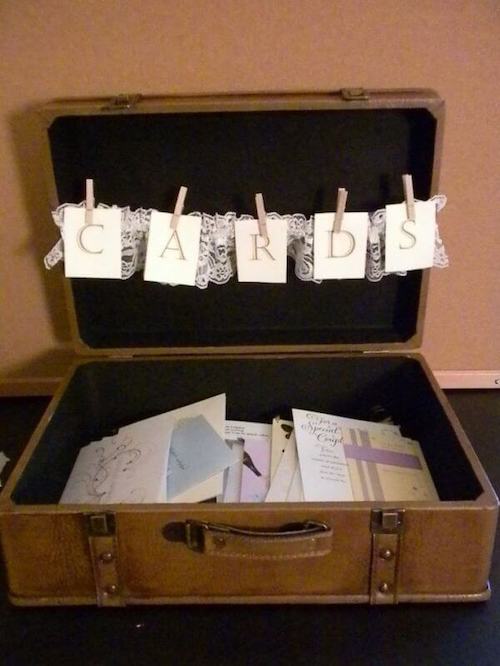 via Pinterest
The above messages and blessings can be stored in a self-made container. Are there any used boxes at home? A minor modification, it is an adorable card box.
18. A Friends Inspired Photos Display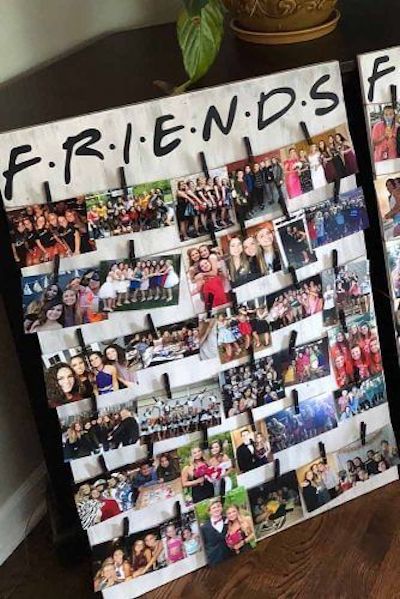 19. A Cute Pink Bar
The pink candy bar is charming. You can also change to other colors. Click on the product links below. You can find products in different colors to decorate your party.
Copy This Idea:
20. Have A Chalkboard Sign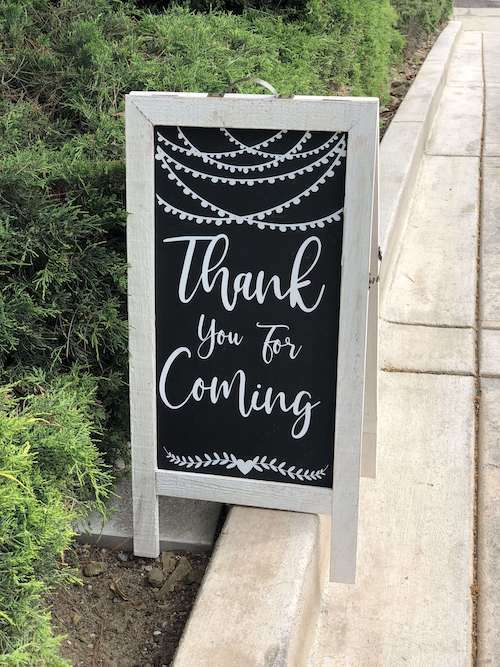 Using blackboard signs to give directions can be convenient for your guests and further create an atmosphere of graduation.
Copy This Idea:
21. Mix Blush And Gold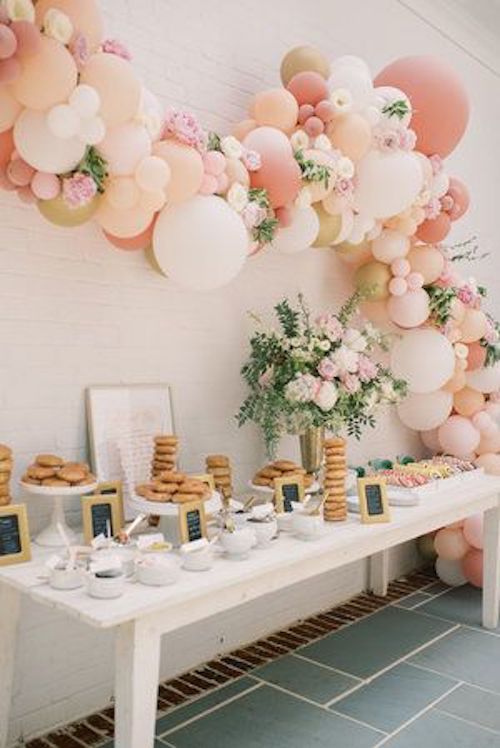 I especially like the above color scheme. It looks adorable in summer and is full of warm wishes for graduates.
Copy This Idea:
22. Set Up A Balloon Garland And Congratulations Balloons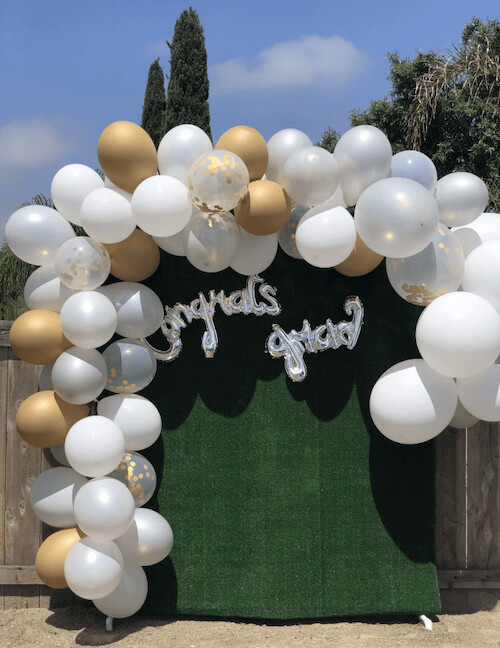 Speaking of decoration with balloons, the decoration above is also fantastic. Whether it is placed indoors or outdoors, it is beautiful to take pictures. Guests will like them very much.
Copy This Idea:
23. Themed Balloons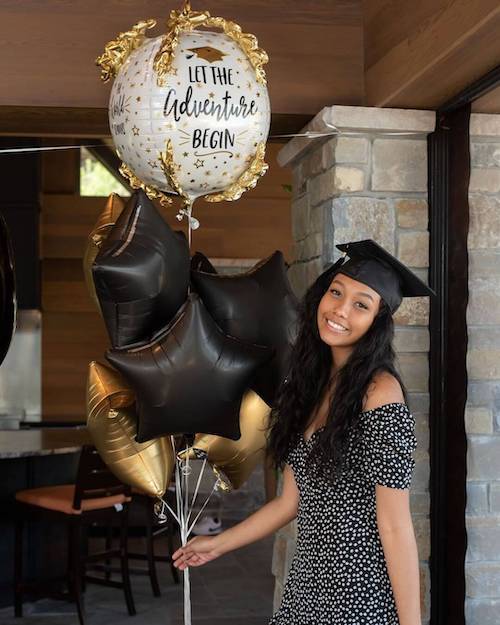 Some cute themed balloons will become one of the focal points of the party. We have selected these cheap and good-quality products on Amazon for you.
Copy This Idea:
24. Congratulations Balloons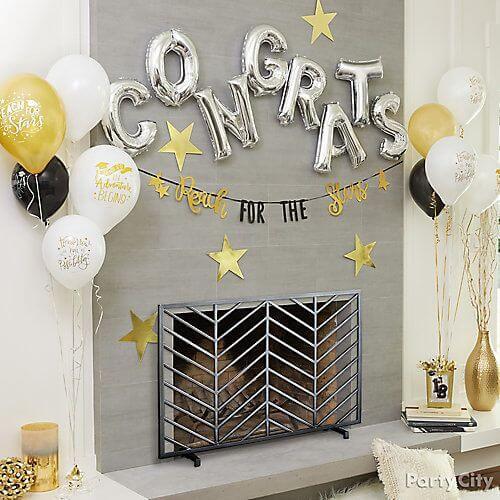 Congratulation letter balloons are also very cheap but incredible decorations. You can buy them separately or together with other decorative balloons.
Copy This Idea:
25. Have A Themed Cake Topper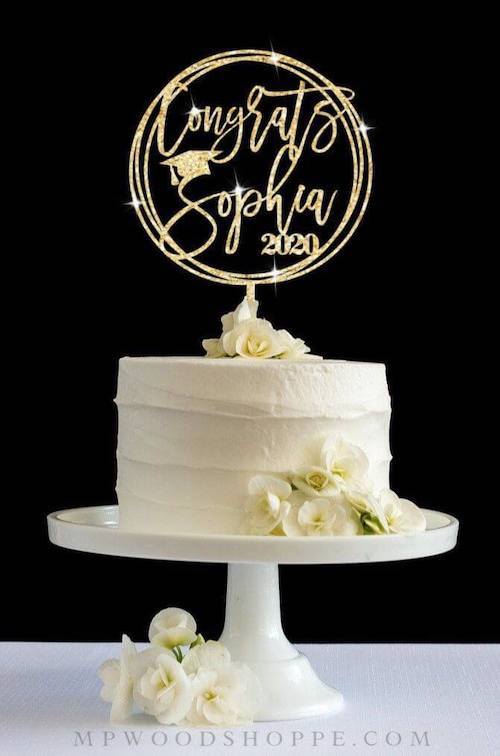 Don't forget to prepare a beautiful cake topper. There are so many gorgeous toppers this year. We have selected the following products that have received a lot of praise.
Copy This Idea:

26. Set Up A Popcorn Bar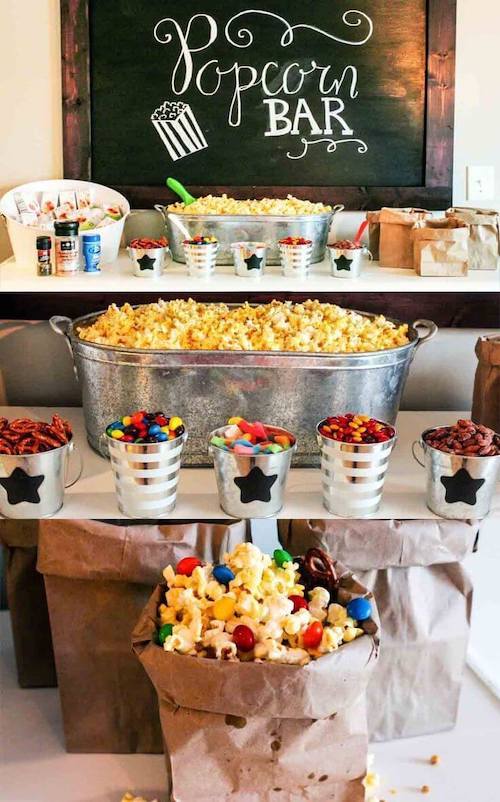 Popcorn is perfect for summer parties! And I was surprised to find that it is so simple to arrange a popcorn bar now. With the following products, you can quickly create a cute popcorn bar. Then, enjoy it with your friends at the party!
Copy This Idea:
27. Set Up A Garden Party Beverage Station
Although most of the time, this is set up outdoors, even if you are hosting your party indoors, I also recommend that you try to set up one. It is not challenging.
Copy This Idea:
28. Customize A Letter Banner
In addition to the congratulation balloon mentioned above, you can use other letter signs to set off the atmosphere of celebration and blessing.
Copy This Idea:
29. Prepare Games For The Guests
By the way, don't forget to prepare a series of games for your guests! Don't know what games to prepare? Don't worry; we have found the most popular graduation party games on Amazon for you, click on the product link and check the details.
Copy This Idea:
30. Hang Tassels And Paper Fans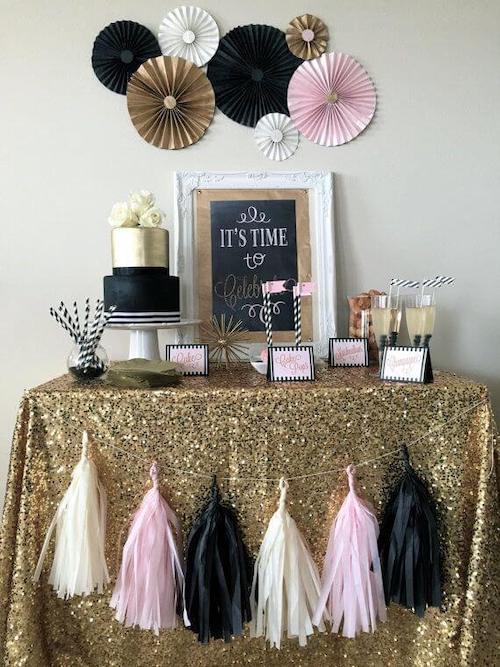 This paper tassel decoration is trendy at the graduation party this year. This is because they are light, easy to hang, and easy to store.
Copy This Idea:
31. Use A Unique Chalkboard Sign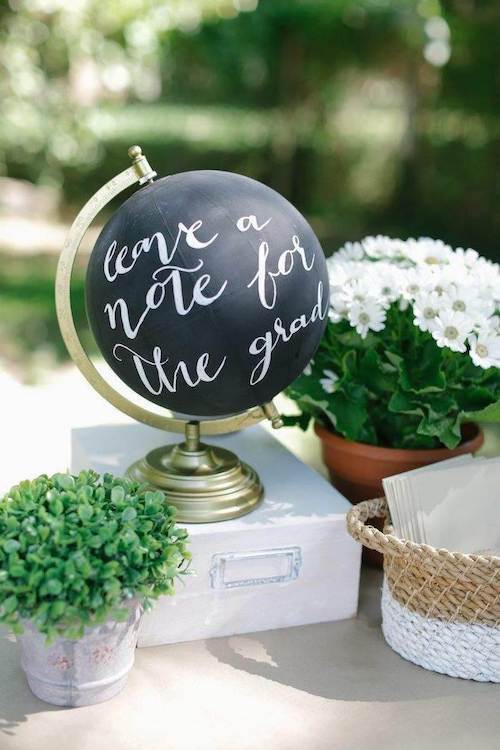 I like the idea above. If you have a globe at home, I suggest you make a similar decoration, adorable. If not, we found the following bottle, which can also make a nice and lovely decoration. DIY decoration can be the most creative! So come and use your creativity!
Copy This Idea:
Finally, A Tip: If you are using balloons, don't forget to buy one Electric Balloon Pump. It is amazing! It can blow up a 12" balloon in just seconds and help you make a balloon arch or fill the ceiling in no time.
BEST GRADUATION PARTY FOOD IDEAS
32. Graduation Candy Buffet
It is easy to prepare and add so much fun to your party.
33. Diploma Cookies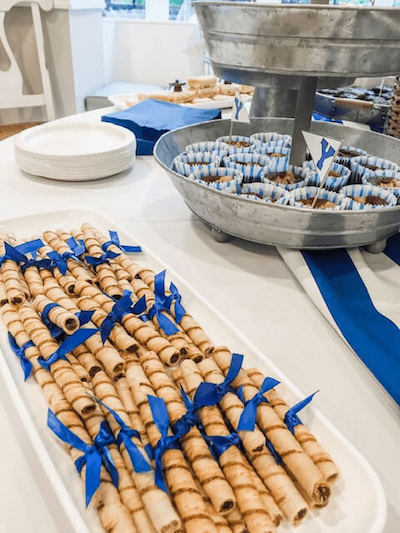 Just wrap a ribbon around a pirouette cookie so they will look like the diploma your grad just received.
34. Graduation Popcorn Bags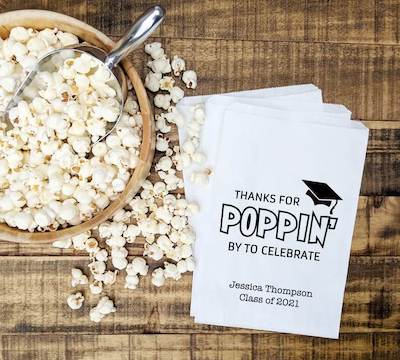 You can send your guests the cute customized popcorn bags filled with the popcorns everyone loves.
35. Graduation Commence-Mints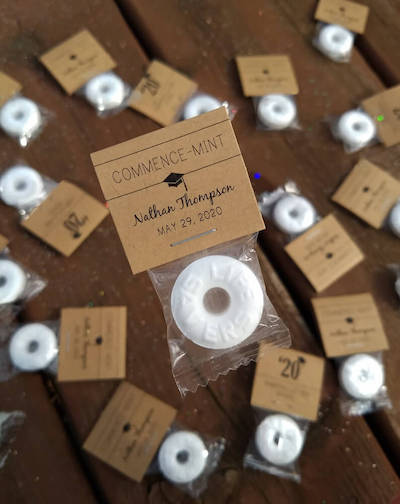 Add a cute touch to your graduation party. Your guests will love them.
36. Graduation Cap Cupcakes
37. Graduation Cap Cookies
Use the cutter to make the graduation cap cookies yourself easily.
BEST OUTDOOR BACKYARD GRADUATION PARTY FOOD IDEAS
38. A Chalk Board Inspired Photo Backdrop
39. Put their School Colors Or College Flags Out
40. Graduation Inspired Quotes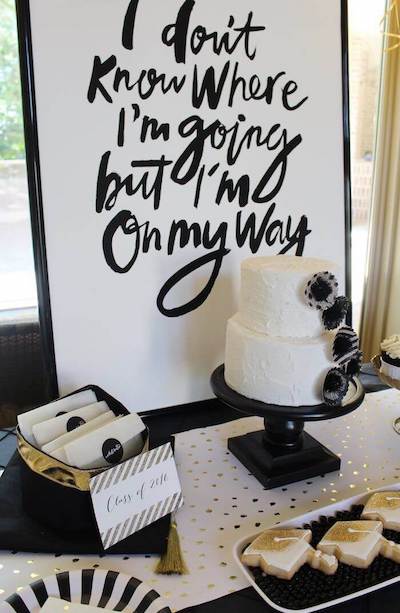 41. Beautiful String Lights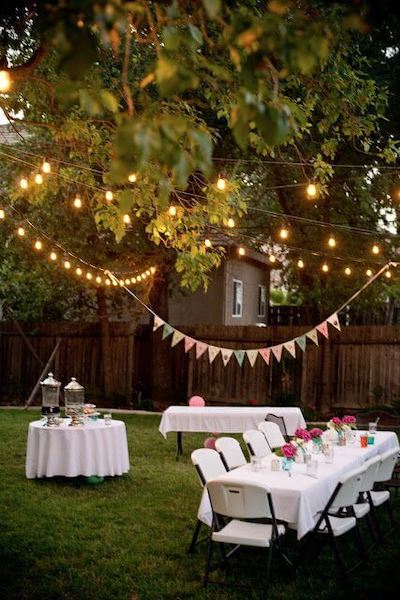 42. Use A Ladder To Display Graduation Decorations

43. Photos On The Driveway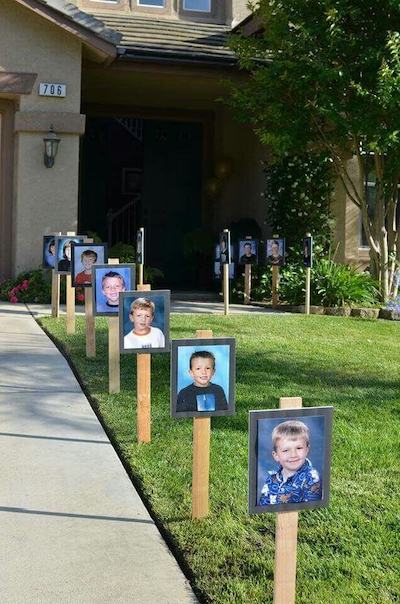 44. Large Graduation Sign Lights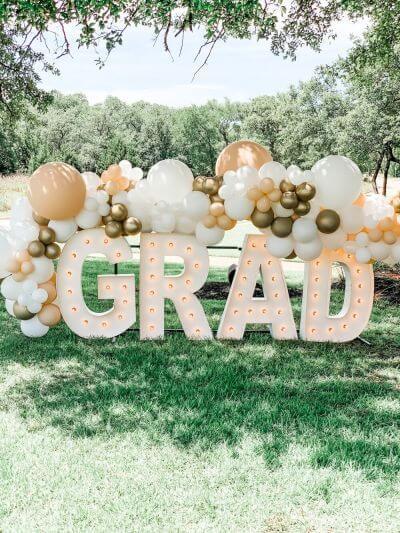 45. A Graduation Themed Photo Memories Board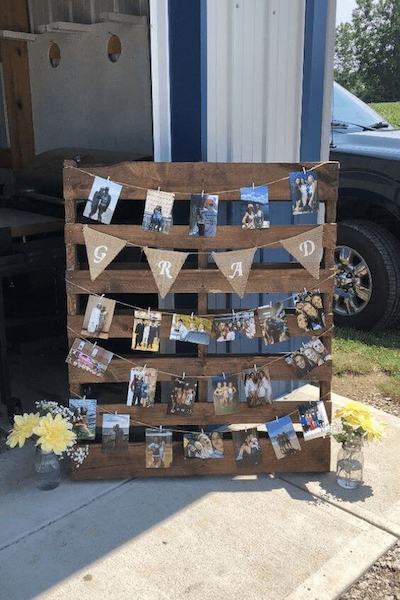 46. Beautiful Outdoor Guest Desk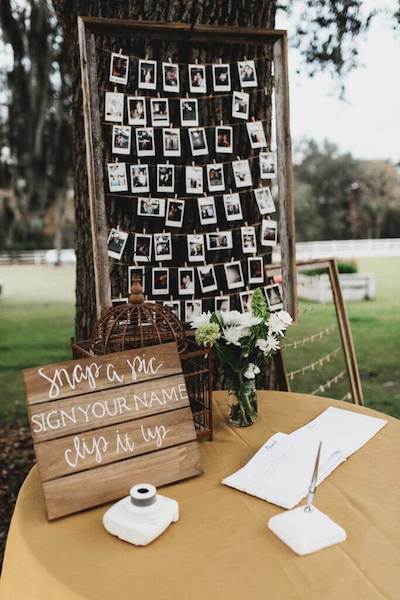 CREATIVE GRADUATION PARTY IDEAS
47. A Donut Bar
48. A Polaroid Photo Booth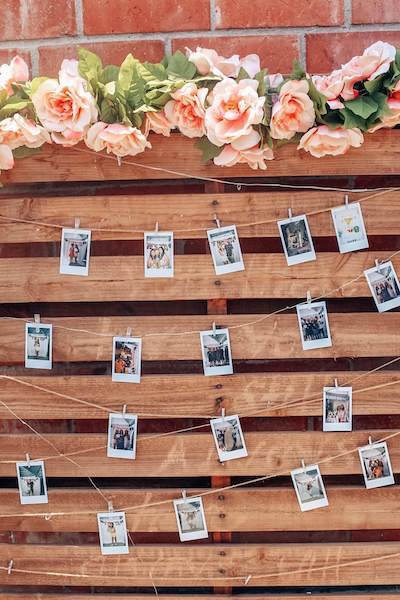 49. A Rose Gold Party
50. Graduation Themed Napkins
51. DIY Gift Bags For Guests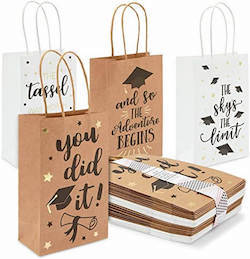 52. Donut You Forget About Me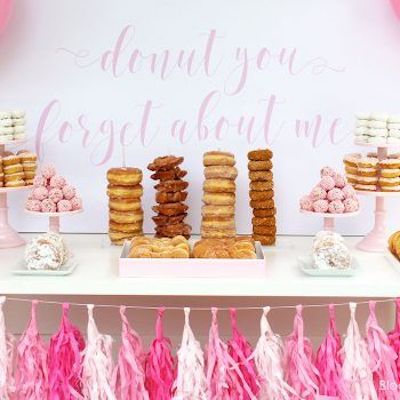 53. A Beautiful Graduation Welcome Sign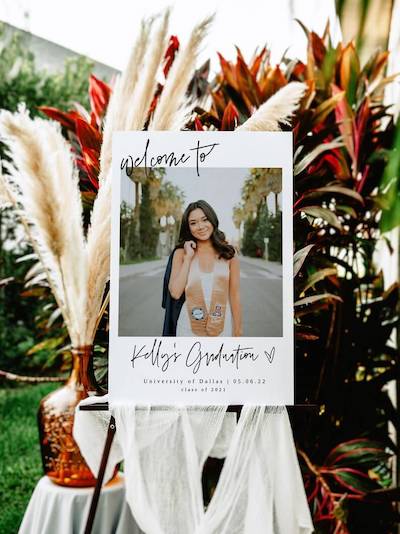 54. Customized Graduation Party Centerpiece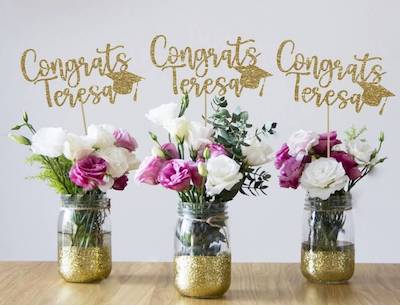 55. Cute Graduation Banner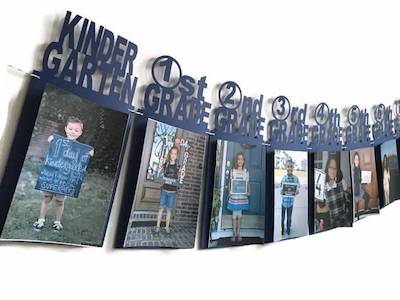 56. Pretty Candy And Donut Bar
BEST GRADUATION PARTY IDEAS FOR GUYS
57. Put Drinks In A Metal Bin With Ice
58. Display The Graduation Year With Cupcakes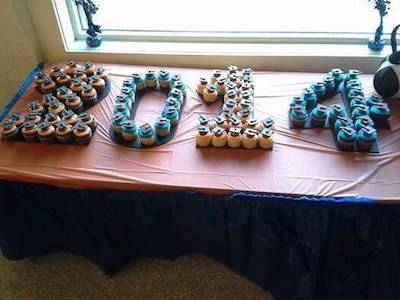 59. An Easy Cute Crafty Centerpiece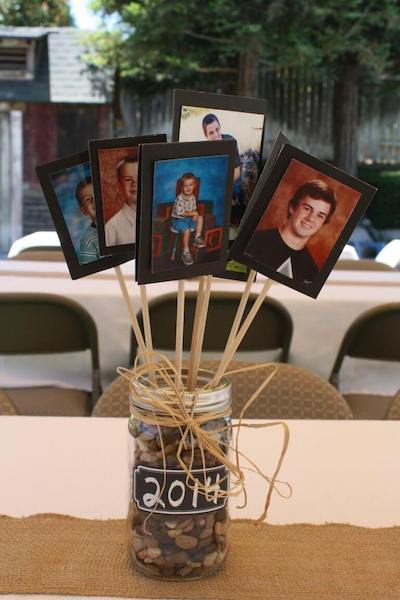 60. Display Your Yearbook Pictures Or All The Photos You love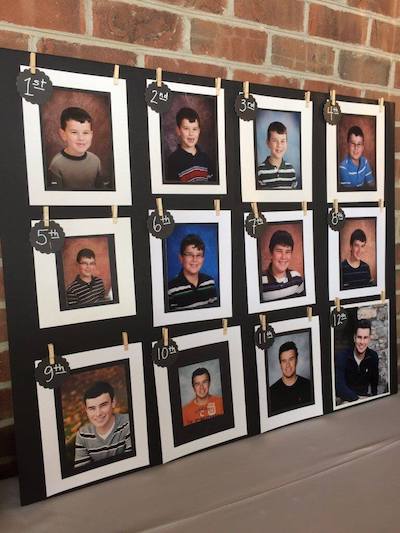 61. Make Fun Ice Cubes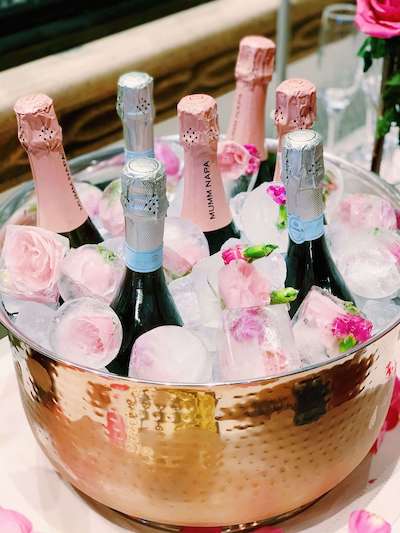 62. We Are So Proud Of Your Banner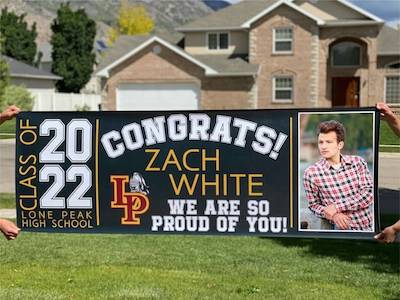 63. Graduation Party Hershey Kiss Stickers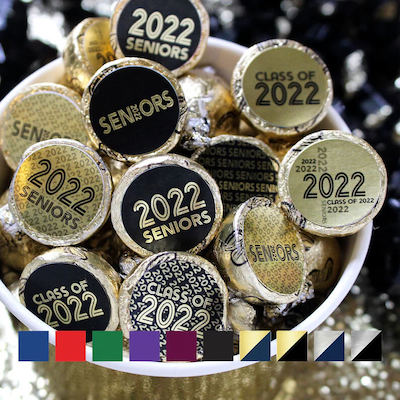 64. Graduation Mason Jar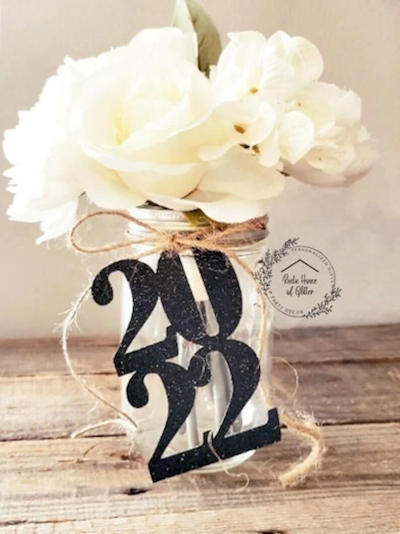 65. Confetti Graduation Balloons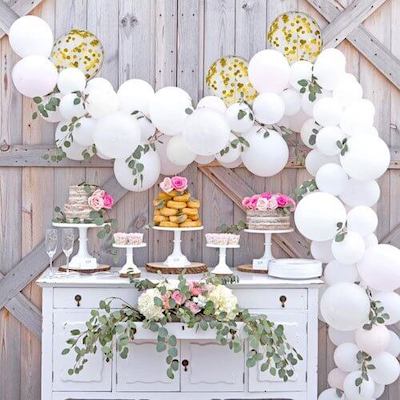 66. DIY Graduation Favors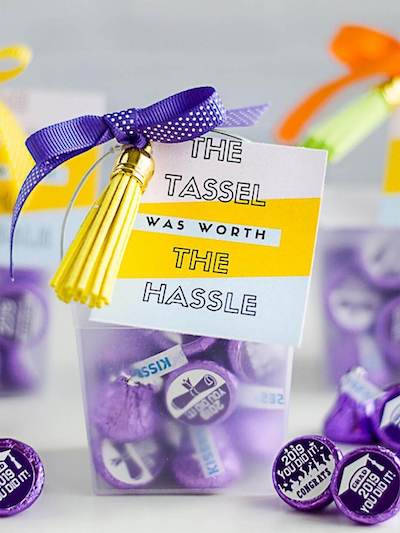 67. Cute Paper Straws To Decorate Drinks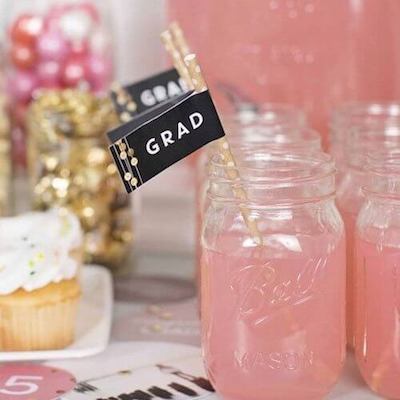 69. A Cute Graduation Dessert Table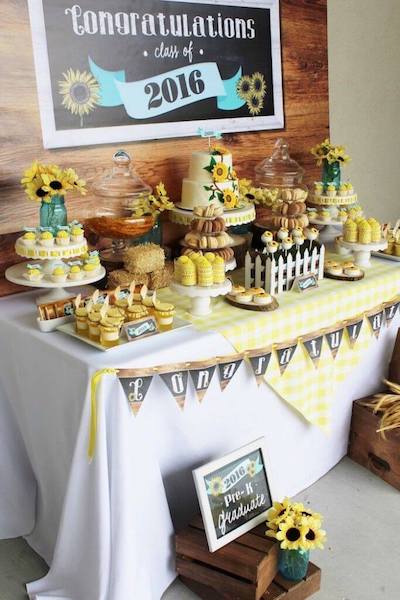 70. DIY Inspirational Quotes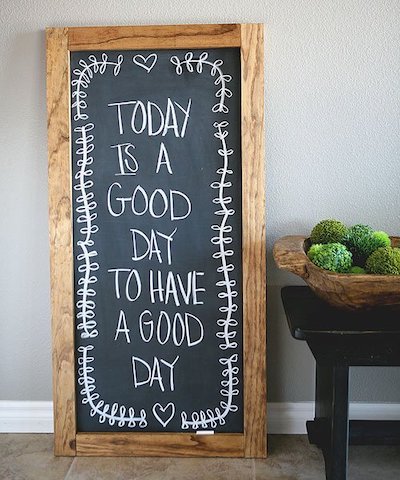 71. Have A Popcorn Machine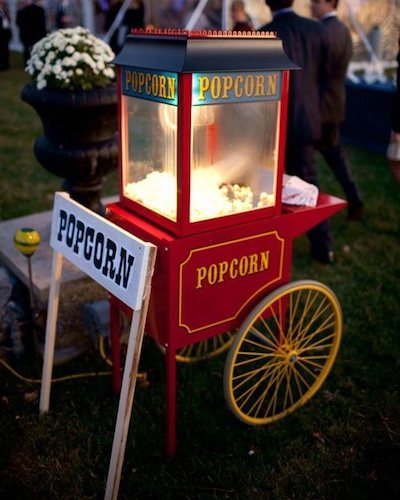 72. Party Hashtag Frame
A great way to keep track of everyone's pictures!
73. Graduation Wreaths
You can easily DIY one using your school colors and photos.
74. Sports Theme Graduation Decoration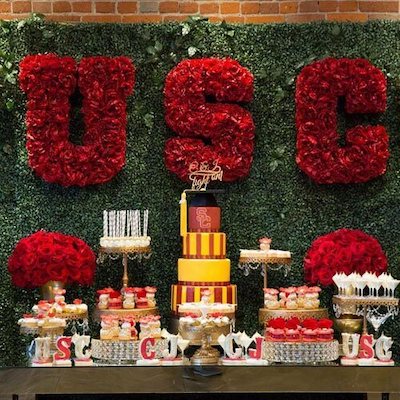 One of the best ideas for the student who played for the team.
75. A Tropical Island Party
This is a lovely idea! Make your party special and Instagram worthy with the cocktail glasses and bright color tropical table runners!
Other Posts On Graduation You May Like:
This post was all about graduation party ideas.