Looking for Dallas date night ideas? Check this post for the 110+ best Dallas date night ideas, date spots, and romantic restaurants for any kind of couple.
There are so many romantic things to do in Dallas for your Valentine's, anniversaries, or a simple fun date night. From perfect first date ideas to beautiful outdoorsy date spots, from a great spot for a double date to romantic places for your special events, from cultural attractions to beautiful lakes, think outside of the box, you can always find an ideal date spot for your next date.
So in this post, we share the best Dallas date ideas and our favorite spots. We also include amazing date spots and new restaurants that just have been discovered recently and unique date ideas that we can't wait to try again! Don't hesitate to scroll down to check these ideas and find a perfect place to have so much fun!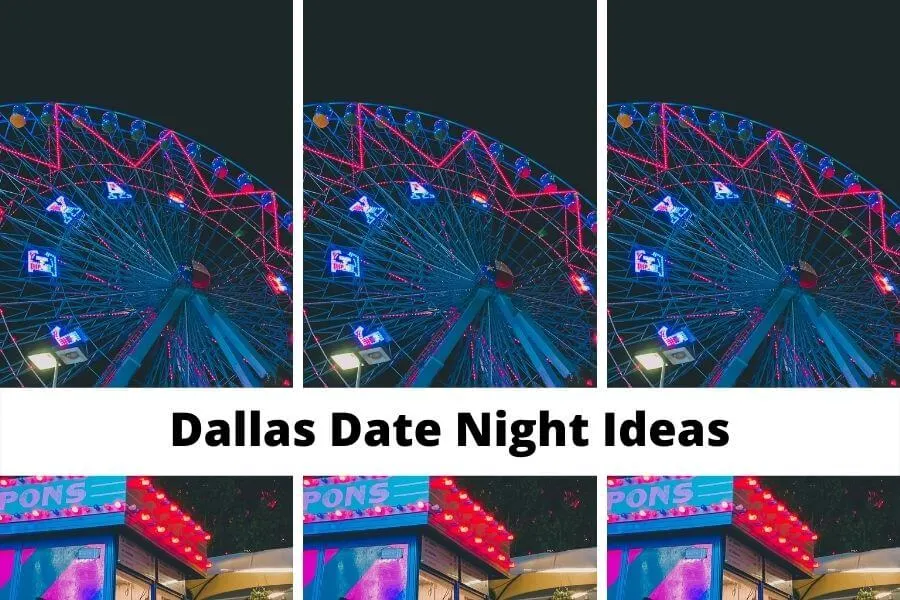 This post may contain affiliate links, which means I'll receive a commission if you purchase through my link, at no extra cost to you. Please read the full disclosure here.
This post is all about Dallas date night ideas.
1. Reunion Tower, Downtown Dallas
The Wolfgang Puck Restaurant on the Dallas landmark Reunion Tower can be said to be a shop where you must check in in Dallas. It's one of our favorite restaurants in Dallas. Chef Wolfgang Puck can be said to be synonymous with the best restaurant service and culinary art. He skillfully uses top ingredients to mix classic French cooking techniques with food aesthetics influenced by Asian and Californian styles.
Eating here, in addition to the food in front of you, you can also enjoy the sunset, overlooking the night view of downtown Dallas. This alone is attractive enough. In addition, this is a popular restaurant for marriage proposals in Dallas.
2. Live Music In Late Nights at the Dallas Museum of Art
Dallas Museum of Art is a great place to explore and the Late Nights at the DMA is a monthly special event at the Dallas Art Museum. On the third Friday night of this month, the Dallas Art District is open for artists. From the Dallas Museum of Art to the Crow Museum, you will experience live music, movies, and live performing arts. Late Nights offers you the perfect date night or a fun night with friends.
3. Dallas Arboretum and Botanical Garden
The Dallas Botanical Garden is located in the east of Dallas. It was built in 1940 and covers an area of ​​66 acres. It is composed of a series of themed gardens like the Japanese Garden. It is one of the best Dallas locations to enjoy leisure, relax, and admire the flowers and plants.
Spend a day strolling through one of the most beautiful places in Dallas. The botanical garden is open all year round, and there are regular displays of new artworks, flowers, and plants.
4. Klyde Warren Park
Klyde Warren Park is located in downtown Dallas, covering a total area of ​​5.2 acres. The park has activities throughout the year, including free fitness classes, dance classes, concerts, lawn movies, and more.
5. White Rock Lake
Along the lake is the 9-mile Binhu Road, which is visited by more than one million people every year. By the lake, you can run and bike. If the activities on the shore cannot satisfy you, you can also rent a boat in the surrounding park and go boating down the lake.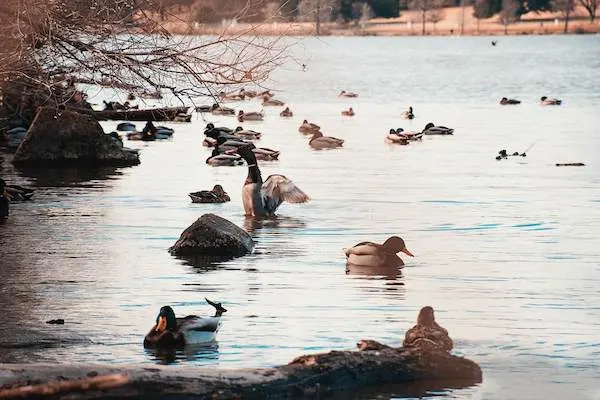 6. Escape Rooms
There are more and more escape rooms in Dallas now, so pick one to enjoy an exciting date night. This is a great way to add more sparks to your date and know more about each other.
To play an escape room, remember to make an appointment in advance.
7. Have A Night Of Music At Deep Ellum
Deep Ellum, as the symbol of Dallas' art district, is of course very lively during the festival. Shop for local items, clothing stores, and participate in exciting in-store activities and special promotions. There are also rooftop parties waiting for you.
This is definitely one of the coolest places to spend the weekend. Enjoy the distant skyline at Stirr's rooftop bar, go to Truth&Alibi to dance, and then go to Café Salsera to listen to salsa music. Finally, the night was ended with the sound of Louie Louie's Piano Bar. All of this is in Deep Ellum.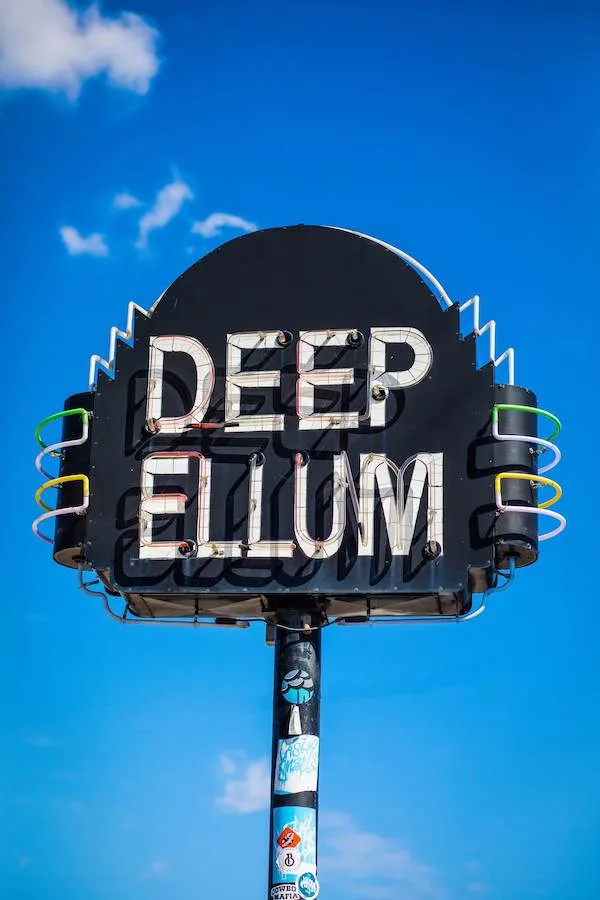 8. Play Arcade Games
There are several places in Dallas where you will be interested in arcade lovers. For example, Free Play Arcade, Tornado Terry's, Versus Gameplay, etc.
9. Dance Lessons
You can find a dance lesson with your partner to learn, it must be very interesting and very romantic. It is also a great option
for the indoor winter dates in the cold weather.
10. Top Golf
Top Golf, a national chain of fun golf, is very suitable for playing with your date. They are providing food and drinks.
11. Waxahachie
Waxahachie, a small town on the outskirts of Dallas, has the nickname Gingerbread City. Its Downtown has solemn cathedrals, chic boutiques, and British locomotives, and railroad tracks, which are very suitable for taking pictures.
Every year in June and July, when the sunflowers bloom, it is very beautiful.
12. Enjoy A Live Performance At The American Airlines Center
In addition to hosting Mavericks and star competitions, the American Airlines Center is also a must-go for superstar performances. The nearby House of Blues is a fusion of local blues, rock, and jazz bands. Although there is no shortage of things to do in Dallas, it is worth prioritizing live music. This is a city that really knows how to perform.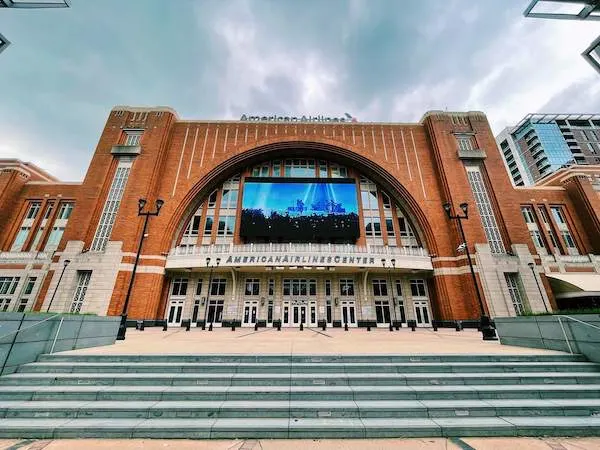 13. Have A Trail Ride
Why not have a sunset trail ride with your loved one to add more romance into your date time?
14. Trinity Forest Adventure Park
Want to go on an adventure with your partner to find the feeling of adrenaline rising? The Trinity Forest Adventure Park, just minutes away from downtown Dallas, has the date you're looking forward to!
You can take it slowly at your own pace, but it should be noted that the admission ticket is limited to 3 hours, and you need to arrange the time reasonably and try as many different projects as possible. In summer, the park also provides activities such as pedal boats, horse riding, rock climbing, etc. It is definitely a good place for couples to date!
15. Fair Park
Fair Park is one of the most popular parks in Texas. There are not only museums, but also aquariums and botanical gardens, allowing visitors to watch marine life, blooming flowers, and performances. You can also participate in large-scale fairs.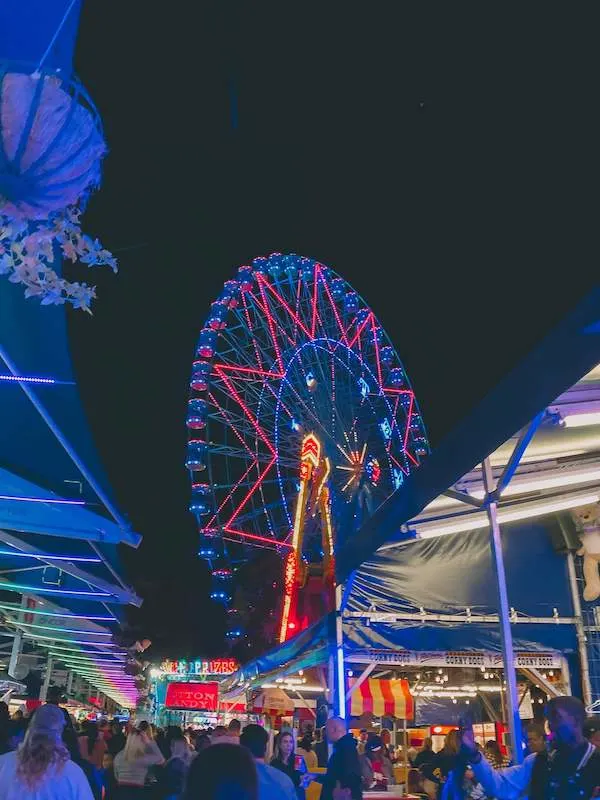 16. Enjoy The food trucks
They are so many fantastic food trucks in Dallas. Below are some of our favorites that you definitely need to try out!
Ruthie's Food Trucks: Ruthie's Rolling Café has three trucks serving the DFW area. Their specialty is delicious grilled cheese sandwiches. She uses exclusive cheese recipes handed down by her grandma to make sandwiches, and sells these delicacies with love and happiness.
Their star sandwich is called The Boss. The sandwich is made with yeast bread, brisket and dry cheese. If you want a traditional grilled cheese, you can't go wrong with Plain Jane. They also have gluten-free options, so everyone can eat!
This kitchen with a little nostalgia that exists on wheels is the first batch of food trucks stationed in the DFW area.
Easy Slider: Easy Slider offers delicious Texas-style mini burgers and southern cuisine.
Fans' favorite food is The Sweet & Lowdown. It has Angus beef, bacon, feta cheese and strawberry jam! Another food, The Roadside, is also a fan favorite.
Hurry up and go to the street to try Easy Slider! this place has small burgers and great delicacies!
Nammi Truck: Nammi Truck has Vietnamese cuisine that blends with multiple cultures. They are popular food trucks in the social media and blogs, and they have won the "Owning the Most Delicious Food" award several times.
Customers' favorite food is The Rice Bowl, which is made up of rice noodles, lettuce, cucumber, pickled carrots and white radishes, jalapenos, mint leaves, bean sprouts, coriander and peanuts. It's that simple, it's so delicious! They also offer Bahn Mi sandwiches and tacos. Don't miss their basil mint lemonade!
Coco Shrimp: Coco Shrimp is a delicious food truck that brings Polynesian culture to the streets of DFW.
Don't miss their most popular food, coconut shrimp with chili sauce, creamy rice, and fresh garden salad with creamy sauce! Each shrimp of Coco Shrimp is put in the sweet coconut by hand and then fried to perfection. Eat it with mocha ice cream, it's very delicious!
17. Dallas Comedy House
This comedy club offers affordable comedy shows plus a wide range of courses for aspiring comedians. You can enjoy an amazing experience with your date there.
18. Dallas World Aquarium
Visiting Dallas World Aquarium is a super fun activity! Dallas World Aquarium is a non-profit aquarium located in the west side of downtown Dallas. It opened in 1992 and is a must-visit attraction in Dallas. Although the aquarium is not very big, the ocean life inside is impressive.
From birds to fish, to sea turtles, in Dallas World Aquarium, you will see creatures from all over the world. After the visit, you can also walk through the classic West End District.
19. Have A Coffee Date In The Design District
The Ascension coffee shop in the Design District has always been a favorite of the residents of this area. Many people think that it is more of a coffee research institute than a coffee shop.
In this Australian-style cafe, baristas always like to try different brewing methods to create new flavors. Of course, since it is Australian-style, the traditional Flat White coffee is also one of the characteristics of this store.
Delicious dinners are also offered here: smoked salmon sandwiches, avocado toast, etc. are all popular. Today, Ascension Coffee has opened two other branches in the Dallas area. Those who want to try should not miss it.
20. Enjoy A Glass Of Wine In One Of The Best Wine Bars
There are more and more unique high quality wine bards in Dallas now. For example, Hide. This is a creative bar opened in Deep Ellum. Zagat and D Magazine have both rated it on the list. Their wine menu is very carefully developed. Pickle My Berries, Winner Winner, Bougie Sips…You can have a great time there.
21. Have An Urban Wine Trail In Grapevine
Don't want to go over the mountains and take a long journey by car? Grapevine, guarding our doorstep in Dallas, is the best choice for a wine tasting tour.
10 veteran wineries are concentrated in the historical site area of ​​the city center, forming the "Urban Wine Trail" that the town is proud of. Below are some of our favorites:
Delaney Vineyard & Winery
The Delaney Vineyard tasting room on 2000 Champagne Road in the area is like an 18th-century French castle. The stone-stacked exterior wall gives people a historical heaviness, and this heavy texture is also soaked in the wine in the oak barrels.
Delaney Vineyard is the oldest winery in Grapevine City. Since 1995, the winery has won 120 national or international awards.
For just $10, you can taste five award-winning wines in the tasting room.
Messina Hof Winery
Messina Hof Winery, located on 201 Main Street, is a family winery with a history of more than 40 years. After three generations of unremitting efforts, it has now become a representative winery in North Texas. 130,000 gallons of wine are produced every year, which are sold outside the state. If you pay attention, you can also see their wine in Tom Thumb.
For only US$35, you can select five wines you want to taste from more than forty different wines. Wine desserts and biscuits are also provided on site, and the production site will be open for everyone to visit! You can also buy one bottle of wine for each other.
22. Trinity Groves
This is a stylish restaurant marketplace with some retail shops & city views from the vast patio.
23. Have Brewery Tours in Deep Ellum
If you want to enjoy the best local beer, you must remember to join the Deep Ellum Brewery Tour. Activities include visiting the brewery, witnessing the brewing process, and tasting a variety of beers.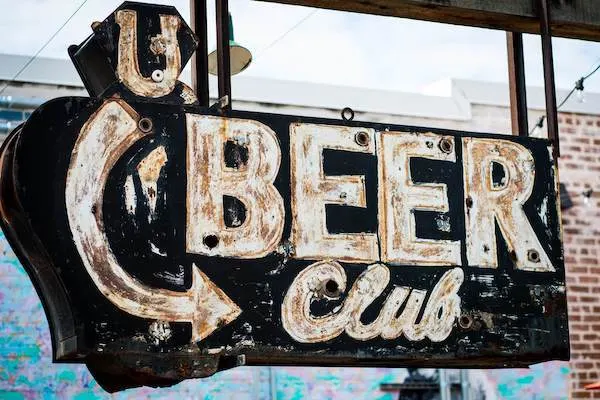 24. Explore new restaurants on McKinney Avenue
There are historical downtown and many restaurants offering delicious brunch, which can definitely satisfy you.
25. Visit the Dallas Farmer's Market
Leisure time on weekends should start from visiting Dallas Farmers Market, to experience the fun of buying local fruits and vegetables and any other good food, and to find interesting handmade gadgets.
26. Visit the North Texas Comic Book Show
Do you like comic books? You can pay attention to this Comic Book Show every year.
27. Back to the Middle Ages at Medieval Time Dinner & Tournament
In Medieval Times you can enjoy a medieval times dinner, and watch the knight competition and the coronation ceremony of the queen. And there are only 8 places in the United States where you can experience the Middle Ages!
28. Rosewood Mansion on Turtle Creek
Another icon of Dallas is Rosewood Mansion in Turtle Creek, full of elegant French European style. Try the creative dishes of Executive Chef Bruno Davaillon, or taste traditional dishes.
29. Fort Worth Water Gardens
Although Water Gardens are called gardens, they do not have a single flower but are designed with very unique flowing water. The Flowing Garden was completed in 1974 after eight years of preparations.
There are many steps in this pool area that allow people to reach the bottom and be surrounded by flowing water.
30. Visit one movie theater
Mark the new release dates of the movies you love and visit on movie theater on the streaming movie releasing date.
31. Visit Bishop Cidercade Dallas
$10 admission for unlimited play on 140+ games and side and wine!
32. Sixth Floor Museum at Dealey Plaza
One of Texas' most visited historic sites, The Sixth Floor Museum at Dealey Plaza chronicles the life, death, and legacy of President John F. Kennedy. Part of American history, visiting the museum brings you back to the time of the event that shook America in the 60s.
33. An Evening with the Dallas Symphony
If you are looking for a classy date night idea? Check out the Dallas Symphony to have a quality time.
They have excellent outdoor performances or great concerts all year round especially during the holiday seasons, and you can easily enjoy a show with your loved one.
34. Zero Gravity Thrill Amusement Park Dallas
Looking for a unique and fun date idea? Go to Zero Gravity Thrill Amusement Park Dallas!
This place is well worth the two of you for at least two hours. The staff are very professional and always put safety first. You can experience very exciting projects such as skyscrapers and bungee jumping.
35. Explore Dallas Legacy Food Hall
You will find out spacious food hall with 20 casual eateries & bars with everything from full meals to sweet treats, and live music!
36. Have a romantic night in Hotel ZaZa
Located in the fashionable Uptown, Hotel ZaZa offers high-end boutique accommodation, including interesting themed rooms such as Medusa, Zen, etc., as well as those rooted in geographic themes such as Africa and Texas. They provide suites, as well as non-themed options including superior balcony rooms. Each is equipped with air conditioning, a flat-screen TV, an iPod docking station, a well-stocked minibar, a coffee machine, and a safe.
The hotel also has a seasonal swimming pool with DJ performances on weekends.
37. Play Video Games
There are now so many great adult video game arcades in Dallas. Check them out and have a friendly competition.
38. Have an outdoor date enjoying The Great Outdoors
You can rent kayaks to explore the local waterways and enjoy the great outdoors. It is convenient and romantic!
39. Cruise with Gondola Adventures
Is it romantic to find a sunny day on the boating lake with your date? Venice is too far, so you can sit on a gondola in Dallas.
Gondola Adventures is a company in Irving that provides a romantic gondola lake tour service. You can watch the scenery and the sunset on Mandalay Canal and Lake Carolyn with your partner.
The basic cruise lasts for 1 hour. Small snacks such as desserts and sparkling water are provided with the boat ride. The petals scattered on the boat cost $150 for 2 people; you can also upgrade to enjoy an authentic Italian dinner on the boat and imagine that you are really in Venice.
40. Have a fun night in Viva Dallas Burlesque
Viva Dallas Burlesque is one of the best places to enjoy great Burlesque shows. And the drink prices there are reasonable.
41. Perot Museum
This is a good time to visit the Perot Museum of Natural Science in Dallas all year round. Located in the center of Dallas, the museum has a wealth of activities designed for children to adults.
42. Visit an outdoor cinema or a drive in movie theater
There are plenty of great drive in movie theaters in Dallas, such as Galaxy Drive-In, Coyote Drive-In, Brazos Drive-In. Or you can visit Rooftop Cinema Club at Dallas Heritage Village.
43. Dinner at An Asian Restaurant.
In Dallas, there are a wealth of Chinese restaurants, Korean restaurants, Thai restaurants, and Japanese dishes that are reasonably priced and very delicious. You can have a very interesting dining experience.
44. Hiking At Cedar Ridge Preserve
The Cedar Ridge Nature Preserve, previously called the Dallas Nature Center, is a natural area that covers 600 acres. It is scenic and rich in wildlife.
45. Volunteer at Bonton Farms
Bonton Farms is an urban farm in South Dallas that's on an amazing mission to help the neighborhood. You two can volunteer there at t he 40-acre farm and give back to the community.
46. ​​Take nice photos at Margaret Hunt Hill Bridge
There is no better location than to photograph the Dallas skyline from this bridge. Especially at sunset, the afterglow dyes the sky red and envelopes the city. The structure of the steel arches of the bridge can also make the photos unique. After taking the photos, you can walk to Trinity Grove to have a delicious meal.
47. Watch the night view of Dallas at Chase Tower
Chase Tower is also a good place to enjoy the city view of Dallas. The floor-to-ceiling windows on the fortieth floor give everyone a good view. Although not as high as Reunion Tower, it offers free admission all the time!
48. Nasher Sculpture Center
In the Nasher Sculpture Center, there are all kinds of sculptures, including works by Picasso, Matisse, Rodin, and other sculptors.
49. Shop At NorthPark Center
Shopping may not be something everyone will do on a date. But people who like to go shopping will definitely explore shopping malls everywhere. So if you happen to be this kind of person, going to North Park Center is a good idea and it can definitely impress you. This is the second-largest shopping mall in Texas and ranks 21st in the United States.
50. Lower Greenville
If you don't like too fancy bars, but don't want the atmosphere to be too dull, Lower Greenville is definitely yours. HG Supply Co, Blind Butcher, and Beauty Bar are all cool places to visit.
51. Bishop Arts District
In the past few years, the Bishop Art District has rapidly developed. Newly opened craft shops, restaurants, and bars are trendy and distinctive. It is very suitable for a fun date.
52. Globe Life Park in Arlington
April to September is the baseball season. Of course, in addition to watching the game, everyone has the opportunity to eat the food provided in the stadium. For example, DillyDog, the hot dog contains fried pickles. You can also try the two-foot-long Boomstick, which is covered with chili cheese and onions.
53. Watch A Cowboys Game In The Star In Frisco
Even if you are not a fan of the Dallas Cowboys football team, you can go to the stadium to watch their practice. After reading it, you can go to the gifts area and buy some small gifts.
54. LEGOLAND Discovery Center
Even if you are not a Lego fan, you will have a nice day here. Lego specially created the "Ultimate Indoor Lego Playground" here. There are three roller coasters, ten rides, and a 4D cinema in the courtyard. You can also walk into Lego's production plant and watch Lego's production process up close.
55. George W. Bush Presidential Library and Museum
Dallas is considered the hometown of President Bush, so visiting the George Bush Presidential Library and Museum is also a worthwhile thing to do in Dallas. Thousands of artifacts from the former presidential administration are exhibited here. And a full-scale replica of the Oval Office of the President of the White House.
56. Six Flags Over Texas
Six Flags is a must-visit date spot for those who like roller coasters. Texas Giant and Titan are one of the classic projects unique to Texas. Of course, if you still feel ok after sitting on these two, then HarleyQuinn Spinsanity and The Joker are the next ones waiting for you.
57. Uptown
This is one of the best bar streets in Dallas. Black Friar, Concrete Cowboy, and The Social House are all famous nightclubs and bars here. If you don't like nightlife, you can also find many good brunches here in the morning.
58. Toyota Stadium
In the past few years, the MLS (American Professional Football League) has grown rapidly. FC Dallas joined the league when the MLS was established, and later the team name was changed to Dallas Burn. They will have games from March to October every year. If you are a football fan, you might as well go to the scene to experience the charm of football.
59. AT&T Stadium
Although it is not the largest stadium in North America, it must be the one that impresses you the most. The stadium also has an alias called Jerry World, which provides various tour explanations. In addition to the explanations of the stadium itself and the team itself, there is also an explanation of the artwork that is also worth visiting.
60. Dallas Zoo
The zoo occupies 106 acres, and one day may not necessarily be able to visit the entire park. The zoo was founded in 1888 and was the first zoo in the southwest. Among them, Wilds of Africa was also named "Best Africa Exhibition in America" ​​by The Zoo Book.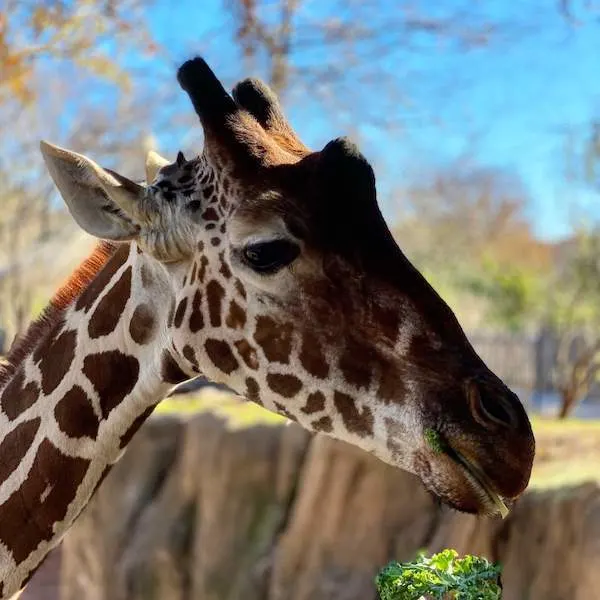 61. American Airlines Center
If you like exciting sports, then ice hockey is definitely your dish. October to April is the ice hockey season. Are you ready to shout STARS in the stadium?
62. Dallas Music Hall at Fair Park
Even if this is not Broadway, Dallas has many musicals that you can't. Especially in the summer concerts in Dallas, many outstanding musicians will bring you many wonderful performances.
63. Scream for rugby players
Go to a Cowboys game and shout for the athletes. Maybe you will become their fan from now on.
64. Lucia
If you like Italian food, just go to Lucia. But remember to book 4-6 weeks in advance. The restaurant's chef David Uygur personalizes the cuisine of northern Italy to create a unique Italian cuisine.
65. Have A Cooking Class In The Cookery
If you and your partner are "foodie" couples who are not interested in adventure or rafting, I recommend that you go to the Design District to experience a cooking class. After all, cooking together is also very romantic.
The Cookery has a wide variety of courses, ranging from French cuisine, Italian cuisine to Indian cuisine. A course is about three hours, basically hands-on teaching, even the kitchen novice can do well.
66. Fossil Rim Wildlife Center
Want to have a different date full of "wildness"? There is no need to go to Africa. You can get close to exotic animals in the wildlife sanctuary 75 miles southwest of Dallas. Guests can sit comfortably in the car, explore 1,800 acres of land, and watch various wild animals, including giraffes, rhinos, zebras, and emu..
If you want to be more romantic, you can book a candlelight romantic dinner at the zoo. It must be a particularly romantic experience!
67. Widowmaker Trail Rides
If you and your loved one also want to experience the fun of horseback riding, but don't want to be confined to the racecourse, you may wish to consider going to the scenic Lake Grapevine coast to experience the Widowmaker Trail Rides.
The coast is a 30-minute drive from downtown Dallas. Cyclists will take a guided stroll along 1,000 acres of fascinating landscapes on horseback and see the dense forests, meadows, hills, and creeks along the way.
68. Pocket Sandwich Theatre
It's good to have a date in a movie theater on the weekend, but is it more special and a better way to watch a play in a small theater? Pocket Sandwich Theater staged various stage plays from time to time, ranging from musicals and comedies to talk shows and impromptu performances.
The theater is not big, but the atmosphere is lively and warm. The ticket price is not high, but the number is limited. You must purchase in advance.
69. Grandscape
This is a newly-built shopping mall, with Ferris wheel, video game city cinema, karting, etc., there are also many restaurants, bars, bakery, ice cream shops.
70. Enjoy Brunch At Edith's French Bistro
This restaurant is located at The Boardwalk in Piano, which is especially suitable for coming on weekend mornings. The restaurant has a beautiful view along the river and can start a romantic day for both of you.
71. Ellie's Restaurant & Lounge
This is both a restaurant and an art gallery. Upstairs is a hotel, and every corner is filled with various lighting, sculptures, paintings, and other works of art.
72. Modern Art Museum Of Fort Worth
There is a huge KAWS sculpture here, which is very cute. There is also a Kimbell Museum Fort Forth nearby.
73. Fort Worth Zoo
The largest zoo in the whole state of Texas, with ferocious beasts and cute little animals. The zoo is very big, you can take a small train back when you reach the end, it is very interesting.
74. Eat Chinese food in Plano
Plano is a great place to eat delicious Chinese food in Dallas! If you are not familiar with Chinese food, start with Yao Fuzi Cuisine. It also provides delivery or takeout so you can have a great dinner date easily at home.
75. Carrollton
The famous Korean town.
76. Shooting Range
If you don't have a gun, you can rent it at Gun Range, or try playing a frisbee.
77. Connor Park
There is a lake with a circular outlet in the center, and all the lake water flows in a circular shape. It is suitable for picnics.
78. Prather Park
This park is also a great place for picnics. The scenery is beautiful.
79. AT&T Discovery District
Usually, there will be small band performances and live games.
80. Twilite Lounge
In addition to watching local musicians sing, you can also select songs by yourself, which is a good place for night owls to relax and entertain at night.
81. El Si Hay
El Si Hay is in the heart of Oak Cliff. This street food often has long queues, and the Mexican flavor is great.
Although it is small, it has all the great food you can imagine: Mexican tacos, elotes, Horchata, as well as Mexican Coke produced in Mexico, which is super delicious.
82. Highland Park Village
This is a relatively high-end boutique shopping center. The arched promenade is particularly comfortable to stroll around. They have the main high-end fashion clothing for men and women, shoes, bags and jewelry, brands include Hermès, Balenciaga, Tom Ford, etc.
83. Main Events
It has multiple addresses, and you can search for the one near you.
This is an entertainment center integrating bowling, billiards, Laser Tag shootouts, and video games. In addition to rich games, delicious snacks and good cocktails are also provided. This is a great place suitable for winter indoor dates!
84. Quiggly's Clayhouse
This is a studio where you can do pottery art, you need to make an appointment, and the works can be taken away. Isn't it super fun to make pottery work together? You can also make gifts for each other.
85. Caddo Lake State Park
This is a natural lake having a pristine water pine landscape that is completely different from other places. You can rent a kayak to shuttle among the water pine forests, and you can also have a boat tour.
86. Dinosaur Valley State Park
There are frequent trails on both sides of the river. The water is shallow and clear. The whole park is themed with dinosaurs, which is very fun.
87. Tyler State Park
The best state park near Dallas in summer. It is very cool in the hot summer because there are so many tall pine forests. You can rent a kayak by the lake.
88. Eisenhower State Park
There is a 3.2miles long trail, and the main landscape is the lakeshore formed by scouring. In the evening, if you are lucky, you can still enjoy the pink and purple sunset, which is very romantic.
89. Sushi Yokohama
Very good sushi buffet. And affordable.
90. King Buffet
Chinese buffet with good price and good quality. It only costs $15 per person. The store offers a variety of hot dishes, seafood, sushi, snacks, and desserts!
91. ShangriLlama
Located in Royse City. This is a farm where you can interact with llamas.
92. Frisco Downtown
There are many cute shops and restaurants in the center of the town. It is recommended to stroll along the street and experience this retro, peaceful, southwestern town.
93. Windream Farm
Many horses here graze in the woods and prairie, and you can even see donkeys if you are lucky.
94. Lynn Creek Park
There is no sea in Dallas. Where do you go if you want to swim for a date in the summer? Lynn Creek Park is a lake where you can swim.
95. Legacy West, Plano
This is a commercial street with a very nice atmosphere. There are many good brands, as well as Legacy Hal. There are often free outdoor concerts on weekends.
96. Ray Roberts Lake State Park
There is a very beautiful beach here! You can go swimming, boating, sunbathing and fire pits here! It is also very suitable for small gatherings.
97. Thanksgiving Square
This is an urban garden in downtown Dallas. It is a meditative and serene space.
98. The Buddhist Temple of Dallas
There is a Thai food market here every Sunday. The price is affordable and very delicious!
99. Katy Trail
A very famous hiking trail in downtown Dallas.
100. Mandalay Canal Walk at Las Colinas
This is the little Venice in Dallas. Very retro and peaceful. And there are many very good restaurants nearby.
101. Frisco Fresh Market
Every weekend, there are carefully selected vegetables, fruits, and food and drinks in this market. Businesses change every week, which is why there is some freshness every week. There are occasional theme activities and great music. You can have a casual weekend date there.
102. Rockledge Park
You can have picnics, climb mountains, fish, rent kayaks, and barbecue here.
103. Cross Timbers Trail Head At Roanoke
It is suitable for short-distance hiking, and you can also enjoy a very beautiful lake view.
104. Bella Donna Chapel
Very European-style place. There are fountain squares, beautiful grasslands, clear rivers, and beautiful houses. There are also restaurants and open-air bars on the banks of the river and in the blocks.
105. First Monday Canton
This is the largest flea market in the United States.
106. Tickey Creek Park
This small park is next to Lavon Lake, with sandy beaches. It is a pleasant place for swimming and BBQ.
107. The Ennis Bluebonnet Trail
This is a beautiful place very suitable for spring dates. Every spring here is full of small blue flowers.
108. Texas Tulip In Pilot Point
This is a tulip field. You can also pick flowers and take them home.
109. Daingerfiled State Park
There are very beautiful lakes for swimming, boating, and walking.
110. Enchant Christmas
One of our favorite things to do in Dallas in December. Enjoy beautiful Christmas lights, ice skating, cozy food, and drinks with your date! Tickets are easy to sell out, so hurry up and buy them.
This post was all about Dallas date night ideas.
About The Author
Tracy is an experienced personal stylist, shopping expert, and fashion & lifestyle blogger. She has been featured on Time Magazine, Bustle, Best Life, Glam, The Zoe Report, Mic, and GOBankingRates, for her insights on fashion, beauty, home decor, and lifestyle. Read More
Related Posts: